? Top 21 athletes of 2021: 11-7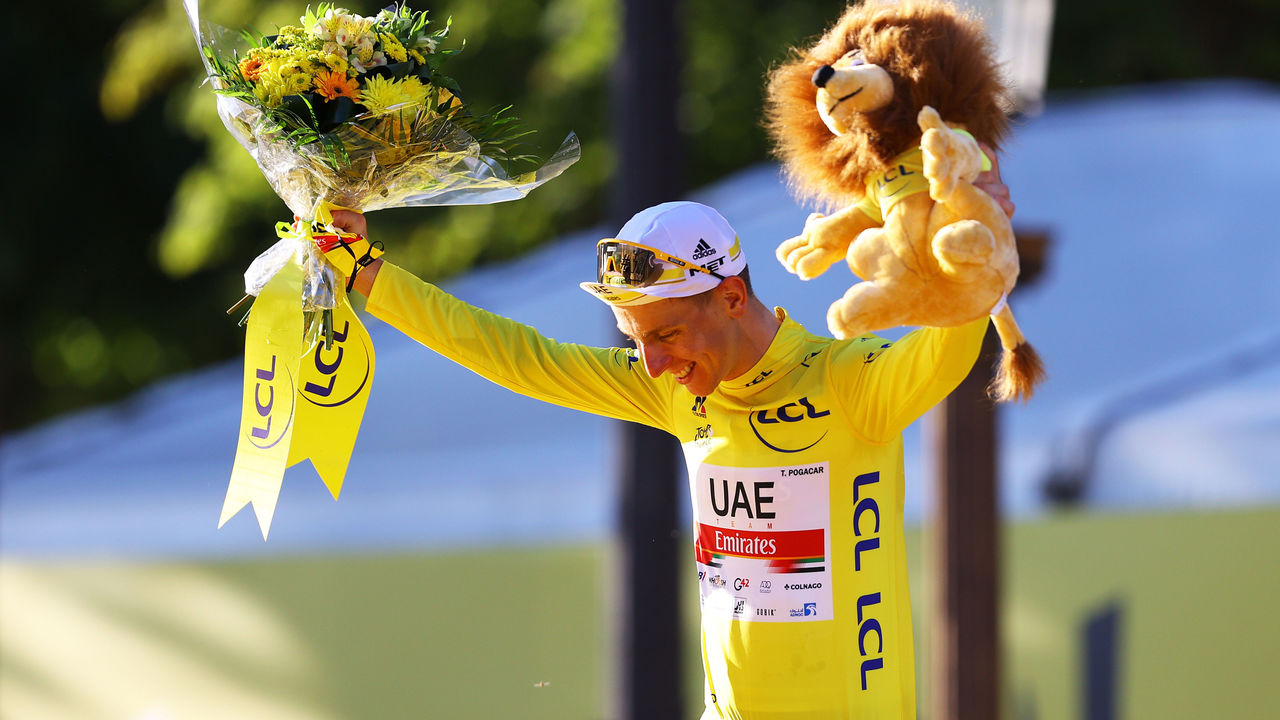 Throughout a busy 2021 schedule, athletes treated fans to remarkable and awe-inspiring performances. With the year winding down, theScore looked back at an exciting 12 months and voted on its top 21 sportspeople.
The first two installments are here and here. Here's the third installment, highlighting Nos. 11-7.
11. Tadej Pogacar, cycling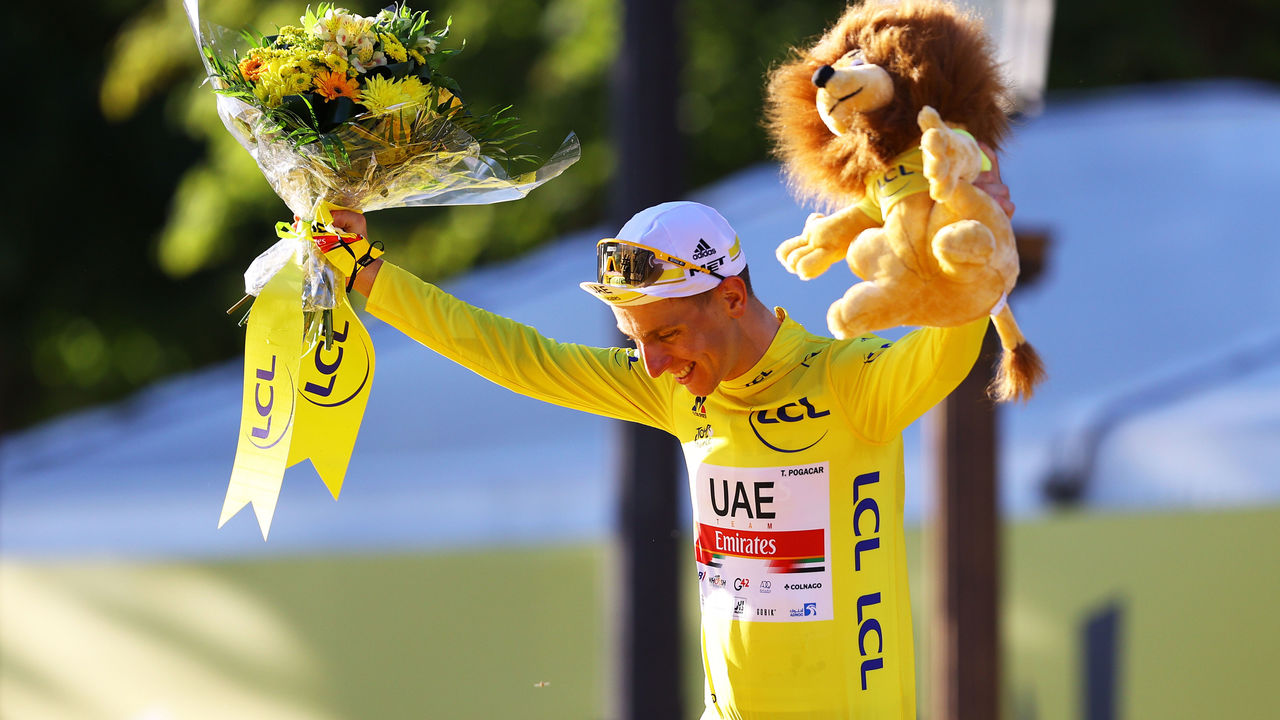 Cyclists aren't supposed to dominate in their early 20s. It's just not something that happens. But Pogacar clearly isn't one for such conventions. In July, the Slovenian all-rounder became the youngest winner of successive Tour de France titles. Six days after the grueling 3,400-kilometre Euro trek, the 23-year-old captured bronze in the Olympic men's road race. Add in victories at two of the sport's most-prized one-day races – Liege-Bastogne-Liege and Giro di Lombardia – and Pogacar's year is among the best in recent history.
10. Lionel Messi, Paris Saint-Germain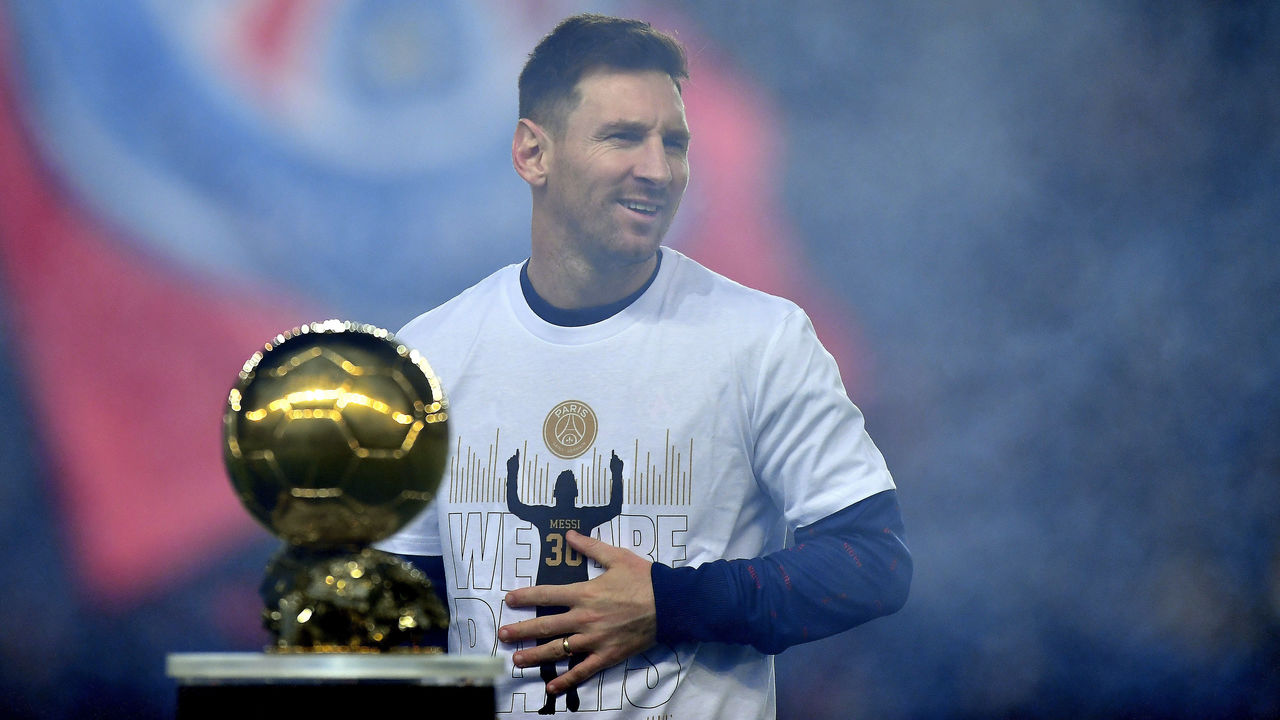 Messi won the Ballon d'Or a record seventh time in 2021. The 34-year-old was effectively forced to leave Barcelona in the summer due to the club's huge debts, but he still departed with a Copa del Rey triumph and a remarkable haul of 28 goals in 29 appearances over the 2020-21 campaign. However, his greatest feat was in the Copa America, where he inspired Argentina with four goals and five assists. At long last, victory over Brazil in the final earned Messi his first senior international trophy.
9. Max Verstappen, Red Bull Racing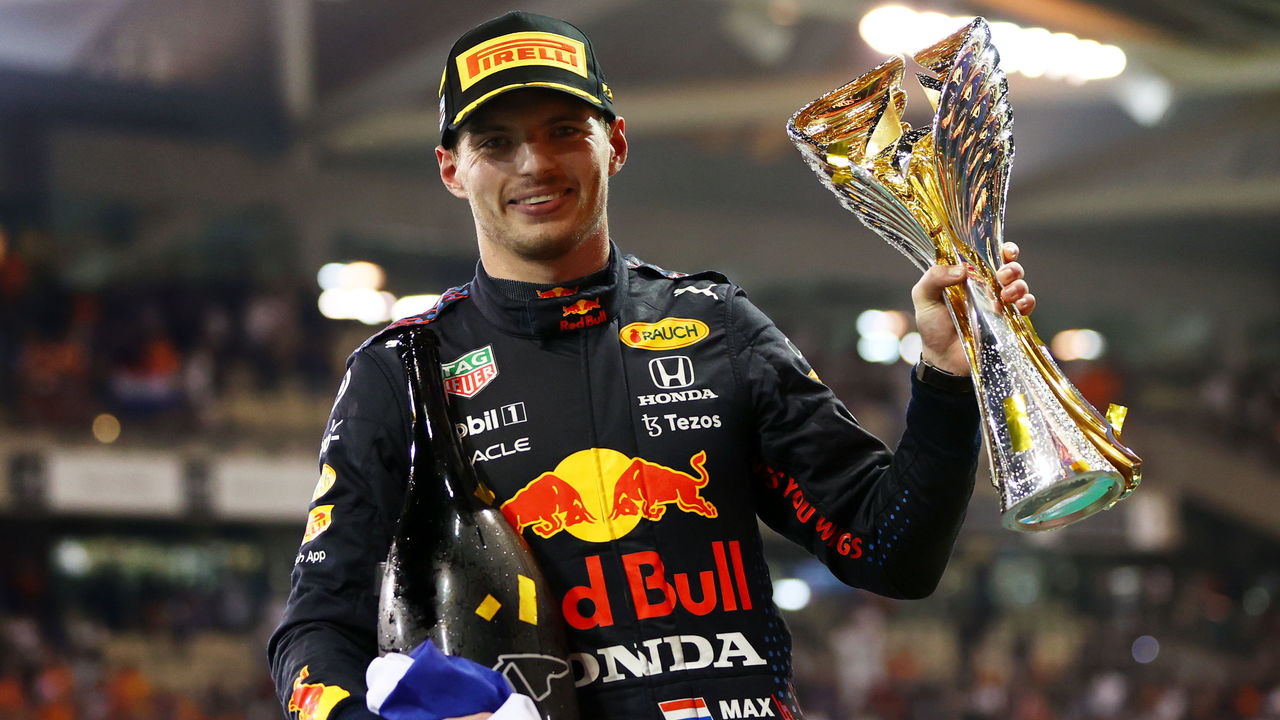 For the first time since 2016, someone other than Lewis Hamilton won the Formula 1 drivers' championship. Verstappen claimed the title on the final lap of the final race of the season. While his victory comes with some controversy, the Dutchman is a deserving champion. He won a season-best 10 races and stood on the podium 18 times, earning top-two finishes in the final eight races. Verstappen also became the fourth-youngest champion at 24 years and 73 days old.
8. Elaine Thompson-Herah, track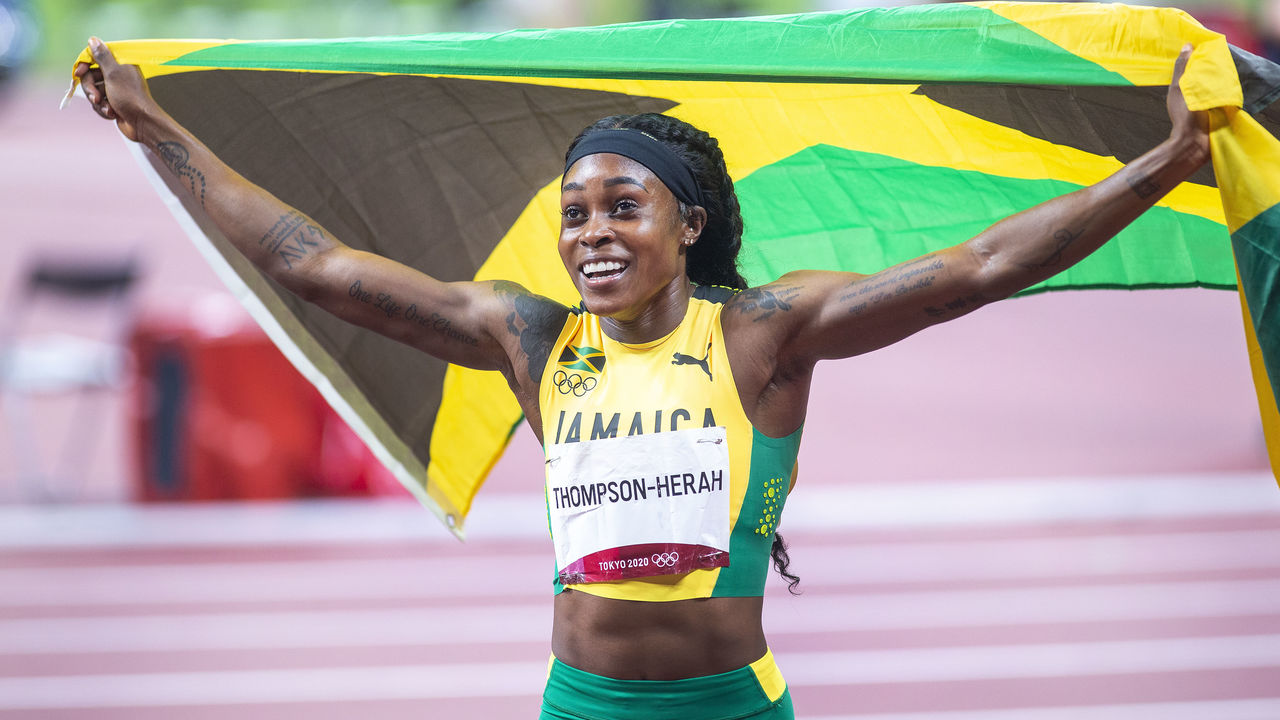 Jamaica's Thompson-Herah won gold at the women's 4x100m relay in Tokyo, and she became the first woman to capture the sprint double at back-to-back Olympics. She joined Usain Bolt as the only two who've achieved that feat – decent company. Thompson-Herah is also the second-fastest woman ever at both distances – an outstanding accomplishment considering dual record holder Florence Griffith-Joyner's implausible standards. And, at the Prefontaine Classic in August, the 29-year-old Thompson-Herah ran a personal-best 10.54 in the 100m, just 0.05 seconds back of FloJo's mark. Blink and you'll miss her.
7. Robert Lewandowski, Bayern Munich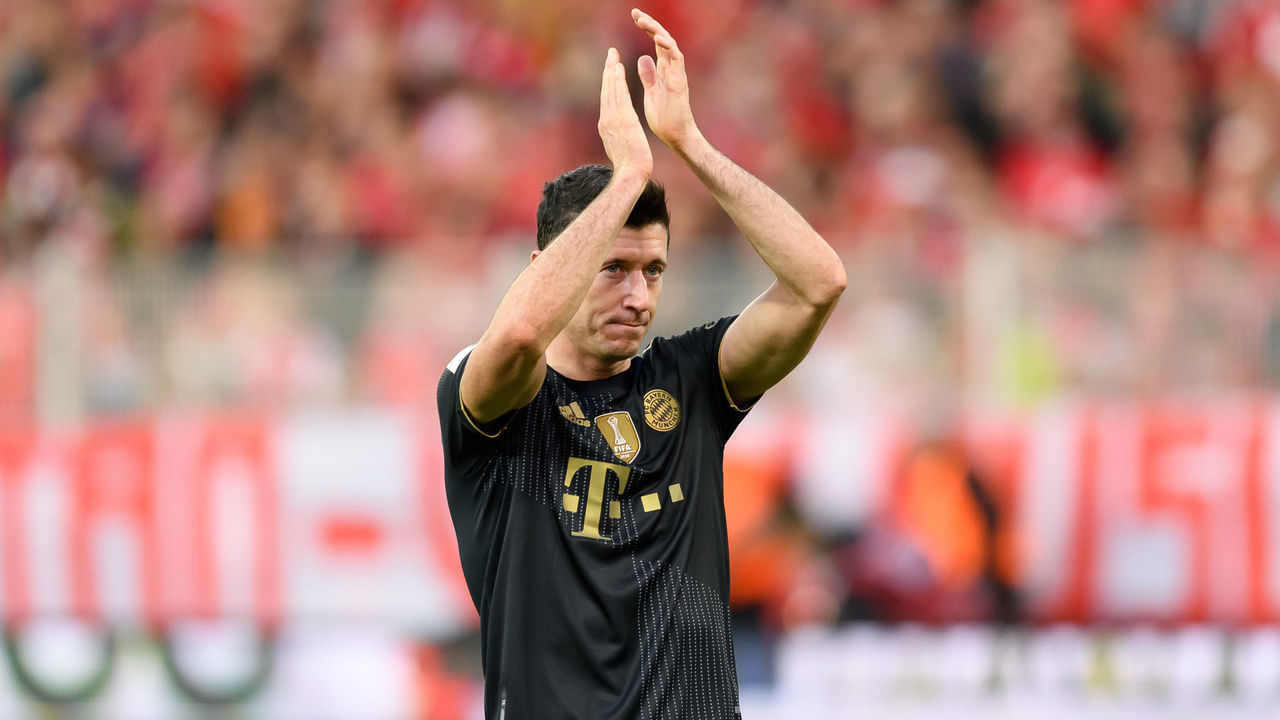 Lewandowski's resume speaks for itself. After establishing himself as one of the world's most prolific strikers in the last decade, the Bayern Munich star elevated his game to another level in 2021. He cemented his place as a Bundesliga legend last season with 41 league goals – breaking Gerd Muller's 49-year single-season scoring record – on his way to winning the European Golden Boot. Although Lewandowski controversially didn't get his hands on the elusive Ballon d'Or, 2021 will go down as the year he emerged from the shadows of Lionel Messi and Cristiano Ronaldo to be recognized as one of soccer's brightest stars.
10 thoughts from Matchday 6 in the Champions League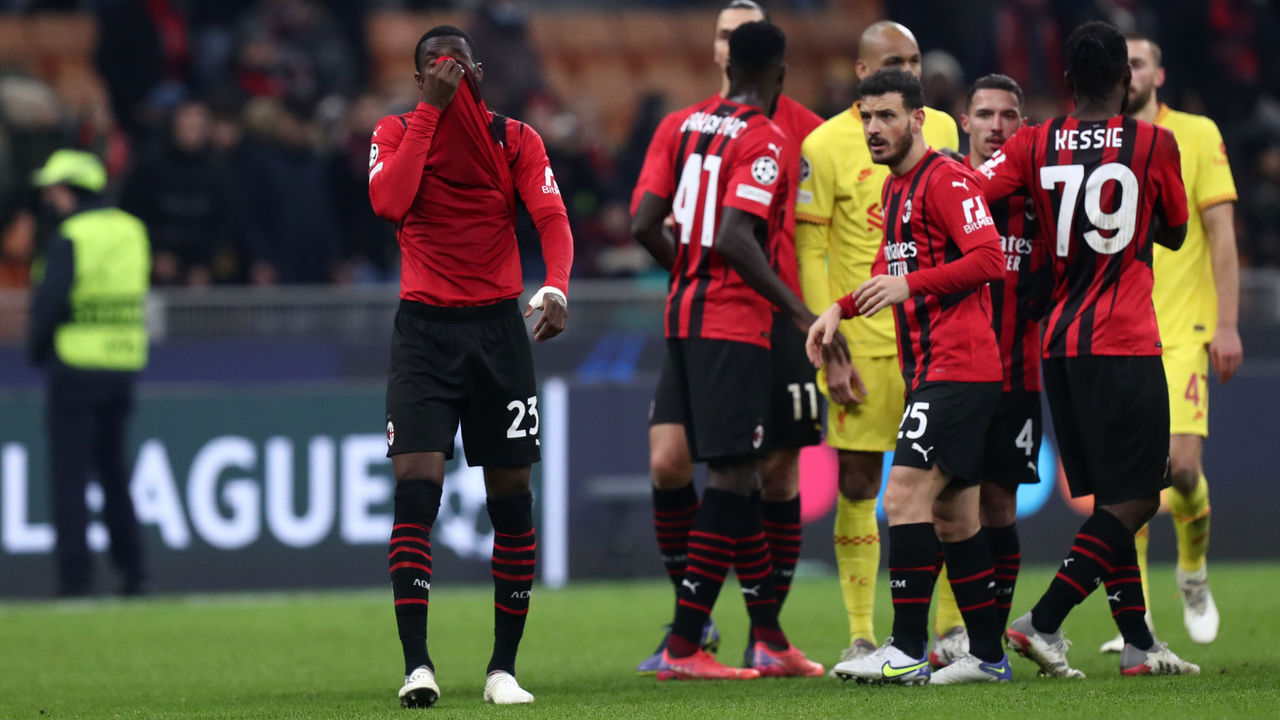 The Champions League delivered another entertaining slate of group-stage action this week. Below, we dissect the biggest talking points from Matchday 6 in Europe's premier club competition.
What was Walker thinking?
It's probably safe to assume that losing to RB Leipzig didn't annoy manager Pep Guardiola nearly as much as his first-choice right-back Kyle Walker picking up a straight red card in Manchester City's last Champions League group stage match.
With Leipzig on their way to a 2-1 victory over a City side that clinched first place in Group A last matchday, Tuesday's encounter in Germany suddenly had very relevant consequences for Guardiola's team after Walker imploded with a senseless challenge on Andre Silva.
The foul was clearly one born out of frustration, as Walker battled with the Leipzig attacker along the touchline before kicking at the back of his legs. The dismissal means that Manchester City will be without the England international in the first leg in the round of 16 through suspension.
Walker's absence in the next round is a massive blow for Guardiola regardless of which team the Premier League club gets paired with at the round of 16 draw next week. Fortunately, Guardiola has another world-class full-back in Joao Cancelo, who will presumably move across the pitch while Oleksandr Zinchenko deputizes at left-back.
Haller takes long, winding road to history
Consider Sebastien Haller's unlikely journey into the record books. Here was a striker who joined West Ham United in 2019 for a club-record £45 million, struggled to score in the Premier League, and became the butt of jokes for his many near-misses. In January, West Ham cut their losses, selling Haller to Ajax at nearly half the cost.
Then, just as things looked up, with a goal and an assist on his full debut, an administrative error cost him a place in Ajax's Europa League squad.
Fast-forward to Tuesday, and the air around Haller is much lighter. After scoring in Tuesday's 4-2 win over Sporting Lisbon, the 27-year-old became just the fourth player behind Cristiano Ronaldo, Lionel Messi, and Robert Lewandowski to reach 10 goals in the Champions League group stage. Four of them came on his tournament debut in September, a 5-1 rout of Sporting that showcased what Haller is really all about. He eluded defenders with late runs into the box, wedged himself between them, and pounced when opportunities struck.
He proved that all notions about his time in England were misleading.
Milan will benefit from tough exit
The reality is that AC Milan are still a work in progress, and advancing from this year's Group of Death was always going to be difficult. The majority of Milan's starters hadn't played much, if any, Champions League football before this season. Factor in questionable officiating – namely referee Cuneyt Cakir's ridiculous decision to send off Franck Kessie on Matchday 2 – and it's a wonder the Rossoneri even had a chance to progress entering the final match of the group stage.
Milan did plenty of things right – and they did a host of things wrong. They pressed well, showed personality and style away from home, led Liverpool at Anfield, and beat Atletico Madrid at the Wanda Metropolitano. They just couldn't win at home. A number of errors cost them in Tuesday's 2-1 defeat to Liverpool, which eliminated Milan from the Champions League and European competition altogether. A defensive lapse allowed Mohamed Salah to equalize, and a giveaway led to Divock Origi's winning header.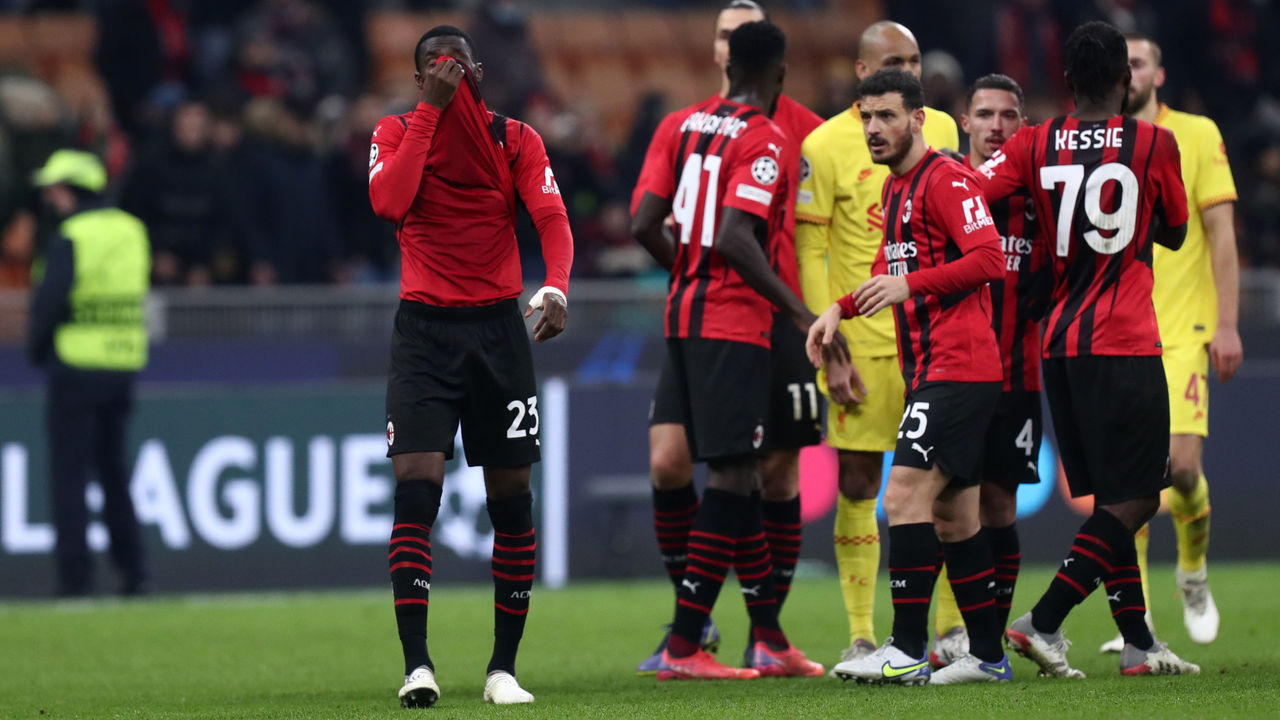 But finishing fourth isn't so much a failure. It's a combination of bad luck and circumstance. Milan didn't have a fully fit squad for any of the six group stage fixtures. They did what they could in a difficult group. Now, they can focus exclusively on Serie A, which they're currently leading, and apply the lessons they learned from the Champions League. This is just the start of an "interesting" project, as Liverpool manager Jurgen Klopp described it.
Liverpool's youngsters hold their own
Klopp could only smile when he was asked about the performance of 19-year-old academy graduate Tyler Morton.
"I don't want to make his life more complicated than it is already with playing at such a young age for a club like Liverpool, in a game like this, with a performance like this, so I think we should all calm down," the manager told reporters. "But it was really good tonight."
Morton showed incredible composure to protect Liverpool's backline, completing a game-high three interceptions without conceding a single foul. He largely neutralized opposing numbers Kessie and Sandro Tonali, and he helped his team defend by committee.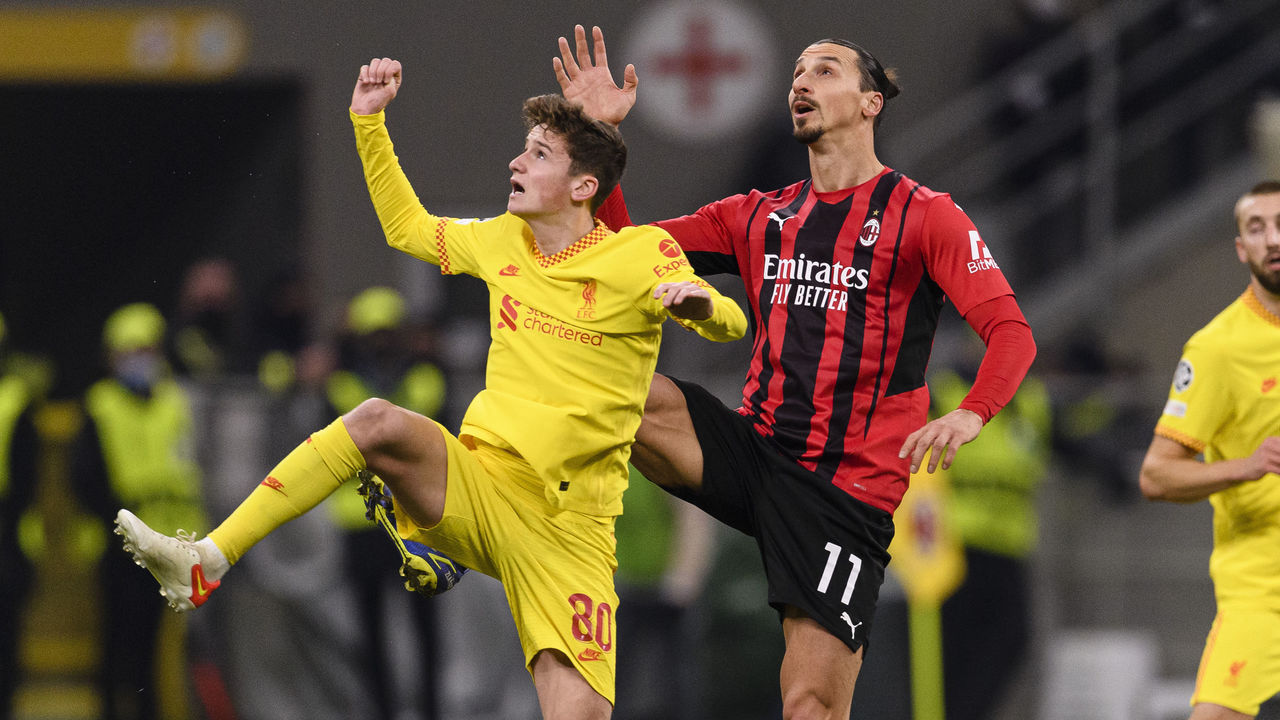 Center-back Nat Phillips also put his skill on display. The 24-year-old was calm in possession and outstanding in tight spaces. He outdueled Zlatan Ibrahimovic, boxing him out of dangerous areas with the help of defensive partner Ibrahima Konate.
Klopp's decision to rotate his squad in an otherwise insignificant fixture could pay dividends down the road. The German should now have considerably more confidence in the depth of talent he has on the bench.
Atletico win another game in the trenches
Atletico Madrid went back to their scrappy roots Tuesday in Portugal, showing blood, guts, and tears to seal a place in the round of 16. Diego Simeone's side started the day in dead last in Group B, but its trademark tactics earned the club the victory it needed to advance.
The red cards, the sideline brawls, the late fouls and challenges – it was quintessentially Atletico. Simeone's team played with the same sinister spirit that fueled its rise in the early 2010s, hitting Porto on the counter and, more importantly, drawing them into a good old-fashioned street fight. Atletico took the early lead and built on it despite going down to 10 men. Porto couldn't keep their cool long enough to get an equalizer.
Simeone's winning formula has always included a healthy dose of suffering, and Atletico have faced plenty of adversity this season. The reigning La Liga champions fell 10 points behind Real Madrid with Sunday's 2-1 loss to Mallorca – their third defeat at home since late August – renewing criticism of Simeone's commitment to a hard-working, defensive foundation with a group of clearly talented, attack-minded players.
But they dug in Tuesday, running 6.5 kilometers more than their opponents to secure the 3-1 victory.
"This match and this group stage campaign sums up just what Atleti is all about," Antoine Griezmann, UEFA's man of the match, said afterward. "We are a true group, and we need everyone to do their bit to get to where we want to. We never stop believing."
Chelsea make life difficult for themselves
The consequences of Chelsea's disappointing end to the Champions League group stage will be a major talking point heading into Monday's draw.
After the Blues mounted a second-half comeback to take a 3-2 lead and set themselves up for a first-place finish, Zenit St. Petersburg snatched an equalizer in stoppage time to condemn Chelsea to second in Group H behind Juventus. It was a stunning turn of events made even more surprising given how dominant Chelsea's defending has been since the beginning of last season's Champions League campaign.
Having already secured a berth into the next round, Chelsea started the contest off brightly before Zenit stormed back late in the first half to take a 2-1 lead. The Blues overturned the deficit but couldn't hold on as Magomed Ozdoev's wonderful strike capped off a thrilling night in Russia.
While the result will undoubtedly come as good news for Juventus and Zenit, the same can't be said for the four group winners – Ajax, Real Madrid, Bayern Munich, and Lille – that now face the possibility of having to play the Champions League holders in the next round.
Questions remain for Juve
Juventus – somewhat fortuitously – secured top spot in Group H on Wednesday thanks to their 1-0 win over Malmo and Chelsea's aforementioned collapse against Zenit. On the surface, it's cause for celebration; the last-16 draw will, in theory, be far more forgiving than it would have been had the Bianconeri finished second.
But Wednesday's contest once again highlighted Juventus' issues in front of goal. Chance creation is a serious issue that Massimiliano Allegri has yet to rectify, and neither Alvaro Morata nor Moise Kean has managed to emerge as the first-choice No. 9.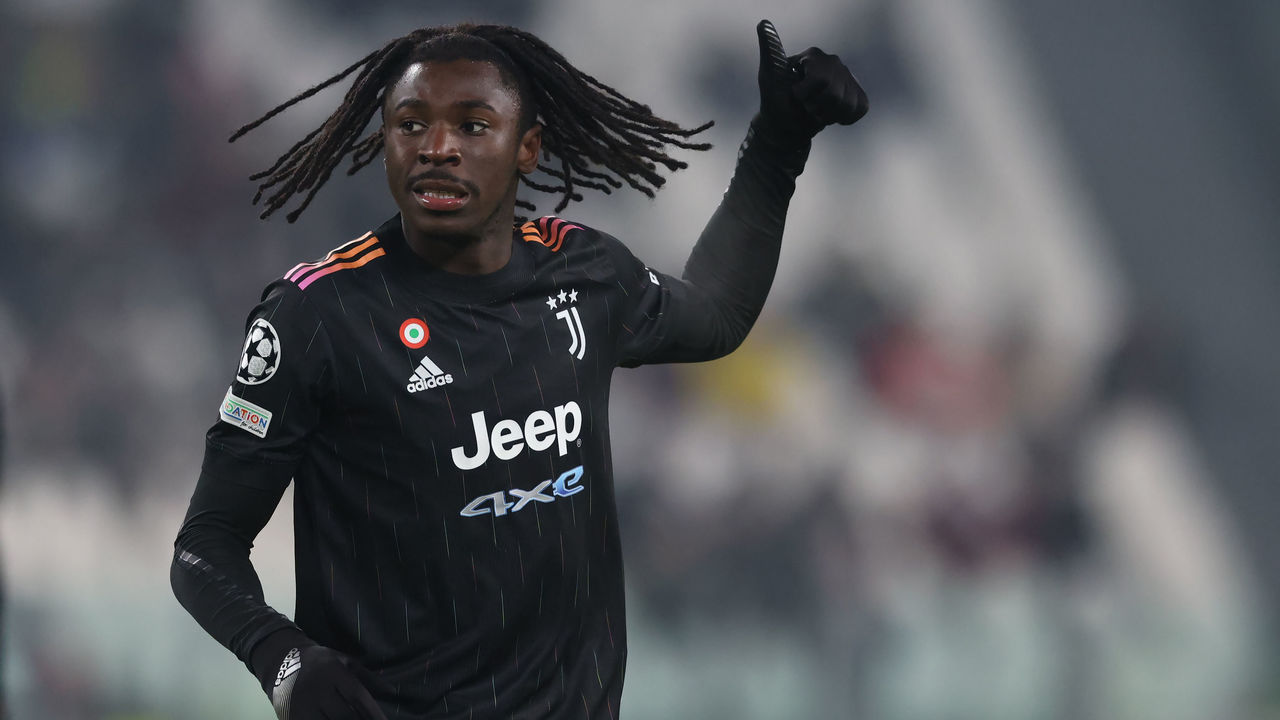 Kean – who returned to the club this past summer and often looks more lively than his Spanish counterpart – scored the lone goal Wednesday with an instinctive header. But the 21-year-old also spurned two glorious opportunities later in the match. Morata, 29, continues to be indecisive inside the penalty area and is too easily flustered when things don't go his way.
Kean is almost certainly the long-term answer, at least among the available options, but he's not a finished product.
Juventus have scored just 32 goals in 22 matches this season. Unless they find a way to carry a more consistent attacking threat, it won't matter who they draw for the round of 16.
Another reality check for Barcelona
Xavi didn't think Barcelona needed a miracle to beat Bayern Munich. In reality, they needed much more than that.
Barcelona turned in yet another meek Champions League performance Wednesday, losing 3-0 to Bayern for the second time in four months. They fired two shots on target while settling for 45% possession, showing no urgency, organization, or cohesion. Bayern dominated Barcelona in every aspect, just as they did on Matchday 1 and in years prior. Wednesday's result further underscored the gulf between Barcelona and the game's elite.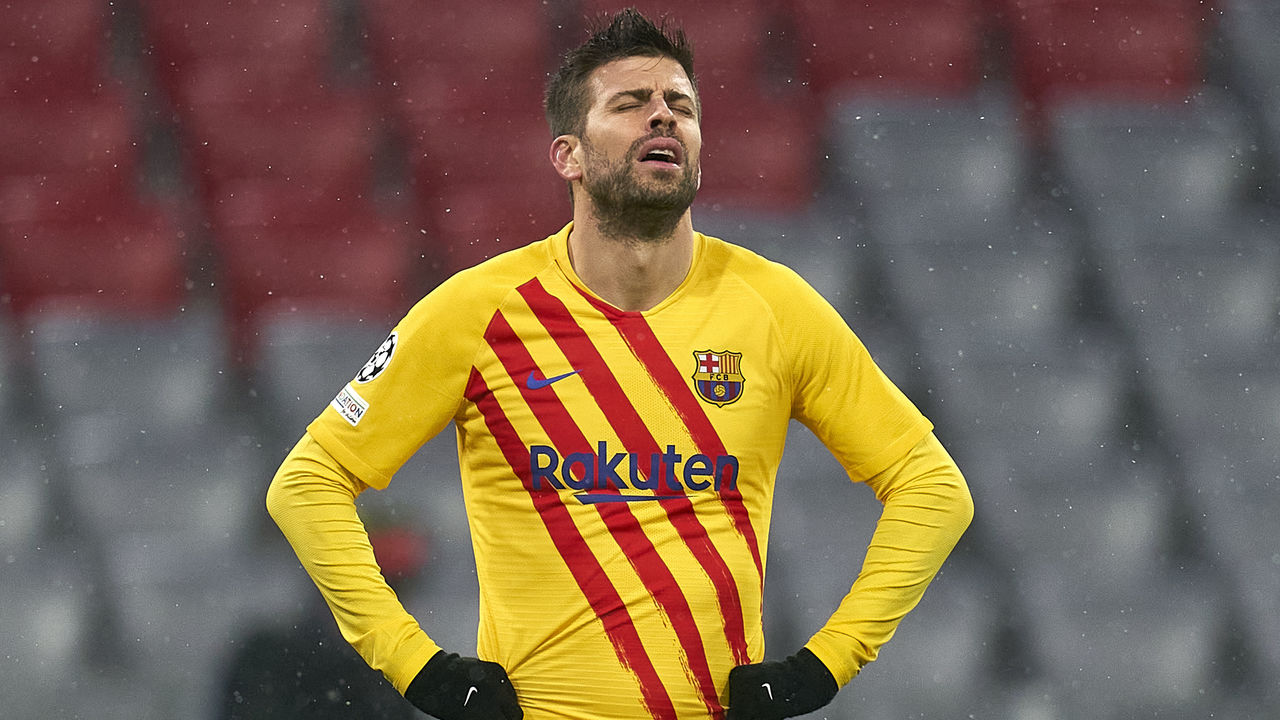 Ultimately, the Blaugrana need to adjust their expectations. Xavi tried to get Barcelona to press high, but it simply didn't work against Bayern's more formidable and tactically astute players. There's promise in Barcelona's ranks – Gavi, Memphis Depay, Pedri, Ronald Araujo, Frenkie de Jong, and Ousmane Dembele all possess great technique – but they're not there yet. Not as a unit, anyway. It will take more than just a few games for this side to execute Xavi's vision.
Barcelona can't expect a quick fix. Those don't happen at this level. The club must keep faith in Xavi, commit to a strategy and philosophy, and bet on the right players. Forget the fact that Barcelona are playing in the Europa League for the first time in nearly two decades. This is who they are, and playing in Europe's second tier may be a better learning experience than a last-16 thrashing at the hands of another continental heavyweight.
Historic Group G finale lacks drama
Heading into Wednesday's group-stage finale, Group G promised to provide some of the late twists and turns that have become staples of the Champions League. All four teams – Lille, Red Bull Salzburg, Sevilla, and Wolfsburg – entered the day facing numerous possibilities; qualification for the last 16, a place in the Europa League, and complete elimination from Europe were all on the table for each of them. It was, quite literally, all to play for.
Sadly, the drama never really materialized.
Lille and Salzburg, who started the day occupying the quartet's top two spots, beat Wolfsburg and Sevilla, respectively, ensuring things finished the way they started.
You can't win 'em all.
Not that either side will care, of course. Lille, languishing in Ligue 1 this season after a tumultuous summer, are into the knockout stages of Europe's premier tournament for just the second time. Salzburg, meanwhile, are the first Austrian team to ever progress this far.
Both clubs will almost certainly be viewed as underdogs in the last 16. But with rising stars like Jonathan David and Karim Adeyemi in the mix, don't rule out an upset.
Delicious last-16 matches on tap
With the group stage coming to a close Wednesday – notwithstanding Atalanta's postponed tilt with Villarreal – fans learned the potential matchups for the round of 16. The possibilities are tantalizing.
Chelsea's surprising draw against Zenit St. Petersburg – and subsequent drop to second place in Group H – creates mouthwatering possibilities that wouldn't exist had the reigning champions taken care of business in Russia.
Thomas Tuchel's men could meet Real Madrid, high-flying Ajax, or – most enticingly for neutral fans – mighty Bayern Munich. The entire field of group winners, meanwhile, is open to Paris Saint-Germain – bar Manchester City and Ligue 1 peers Lille.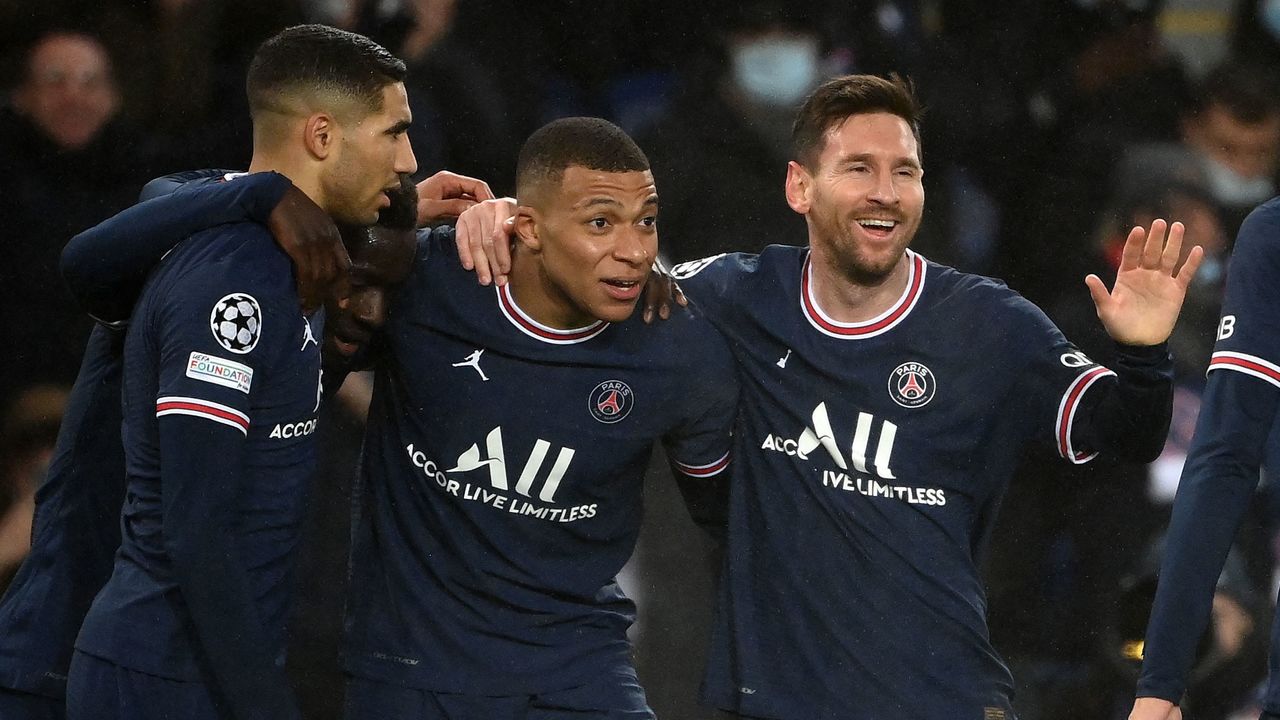 None of the seeded sides will want to tangle with Lionel Messi, Kylian Mbappe, and – assuming he's fit – Neymar come February.
Atletico Madrid may be wounded this season – they barely squeaked through to the last 16 – but beating Diego Simeone's side in a knockout situation is always a difficult proposition. A rejuvenated Inter Milan squad is also lurking for one of the group winners.
This weekend in European soccer: Previews, predictions for 5 must-see games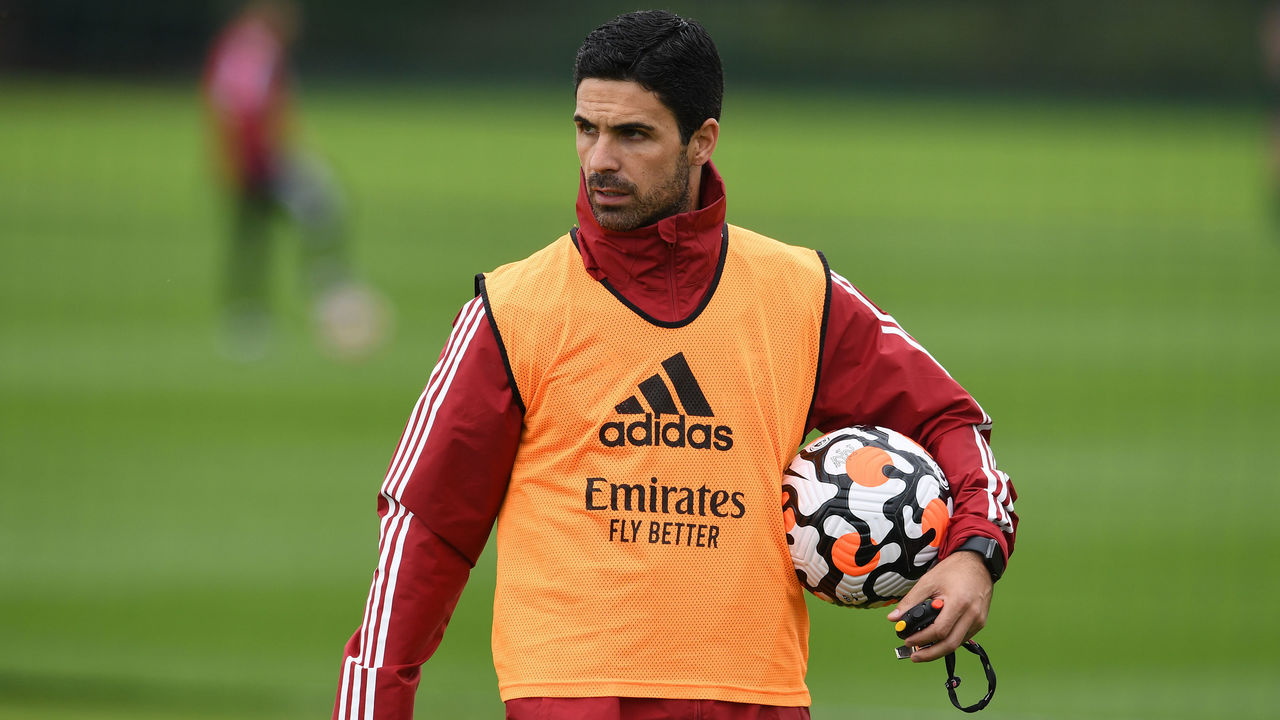 Every week, theScore will pick out the standout matches to watch across Europe. This weekend's slate features two huge Premier League skirmishes and a high-pressure game for Niko Kovac.
Premier League
Manchester City vs. Arsenal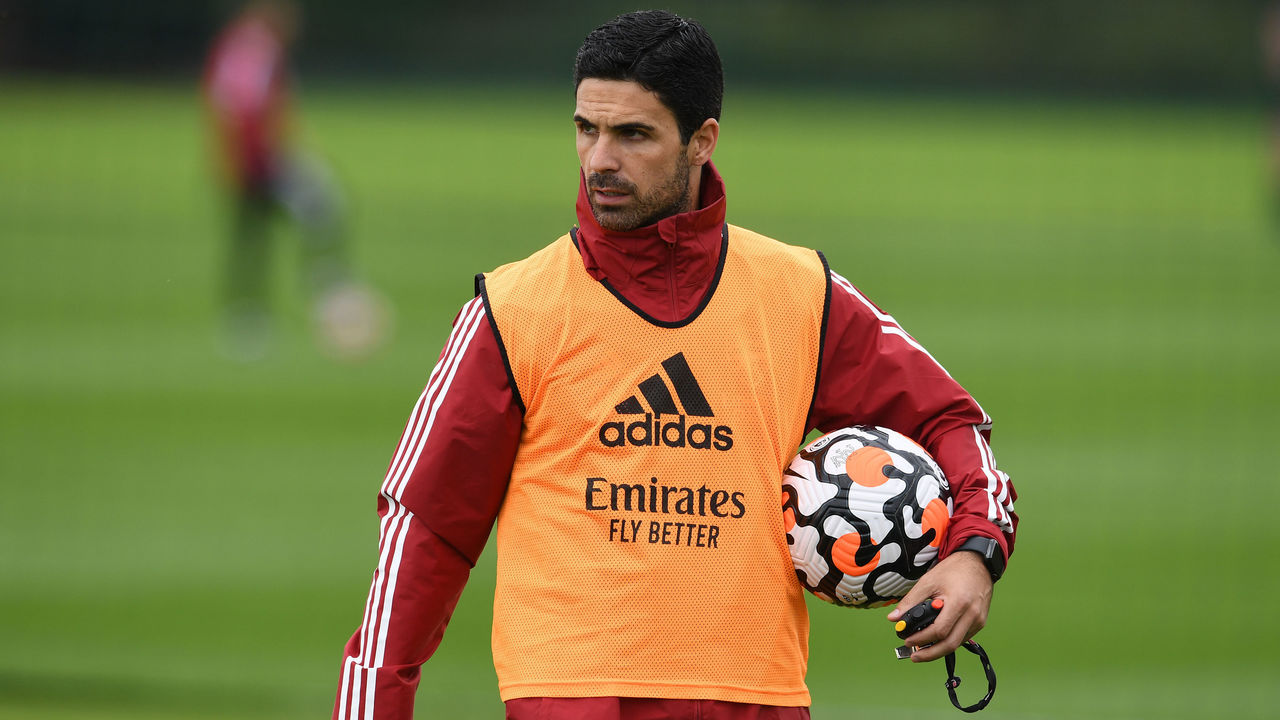 When: Saturday, Aug. 28 (7:30 a.m. ET)
Where to watch: Peacock (U.S.), DAZN (Canada)
Mikel Arteta found relief from Arsenal's Premier League struggles in the League Cup with Wednesday's 6-0 evisceration of West Bromwich Albion. However, the Spanish tactician named a strong XI for the fixture, while West Brom boss Valerien Ismael completely changed the team that beat Blackburn Rovers in the Championship four days earlier. Six of Valerien's starters were making their debuts.
In short, don't read too much into the Gunners' midweek victory.
A more accurate (and perhaps more sobering) gauge of where Arsenal are at will come on Saturday. Manchester City host Pep Guardiola's old assistant Arteta at the Etihad Stadium, emboldened by last week's 5-0 defeat of Norwich City and 10 wins from their last 11 meetings with Arsenal in all competitions.
Two losses and no goals already represent Arsenal's worst start to a league season in club history. It could get even worse in east Manchester.
Prediction: Arsenal battle hard but fall to another league defeat
Liverpool vs. Chelsea
When: Saturday, Aug. 28 (12:30 p.m. ET)
Where to watch: NBC (U.S.), DAZN (Canada)
Thomas Tuchel can do no wrong. The Chelsea squad took to his tactical instructions quickly after his January arrival, and the Blues are now looking to build on last season's Champions League success. This summer's signing of Romelu Lukaku will certainly help with that, and other big names will follow.
But what about Liverpool? Their excellence over the 2018-19 and 2019-20 campaigns seems to have been forgotten following last term's disappointing title defense, and that's unfair. Virgil van Dijk is fit again and promises to forge one of Europe's strongest defensive partnerships with new arrival Ibrahima Konate, while other players in Jurgen Klopp's ranks – namely Thiago Alcantara, Diogo Jota, and Fabinho – improve the first team significantly when they're out of the treatment room.
Trent Alexander-Arnold also appears to be back to his best, much to the dismay of Liverpool's rivals.
Saturday's fixture could prove to be an early sign that a lot of people were foolish to write off Liverpool as one of this season's strongest Premier League title contenders.
Prediction: Eventful draw
La Liga
Atletico Madrid vs. Villarreal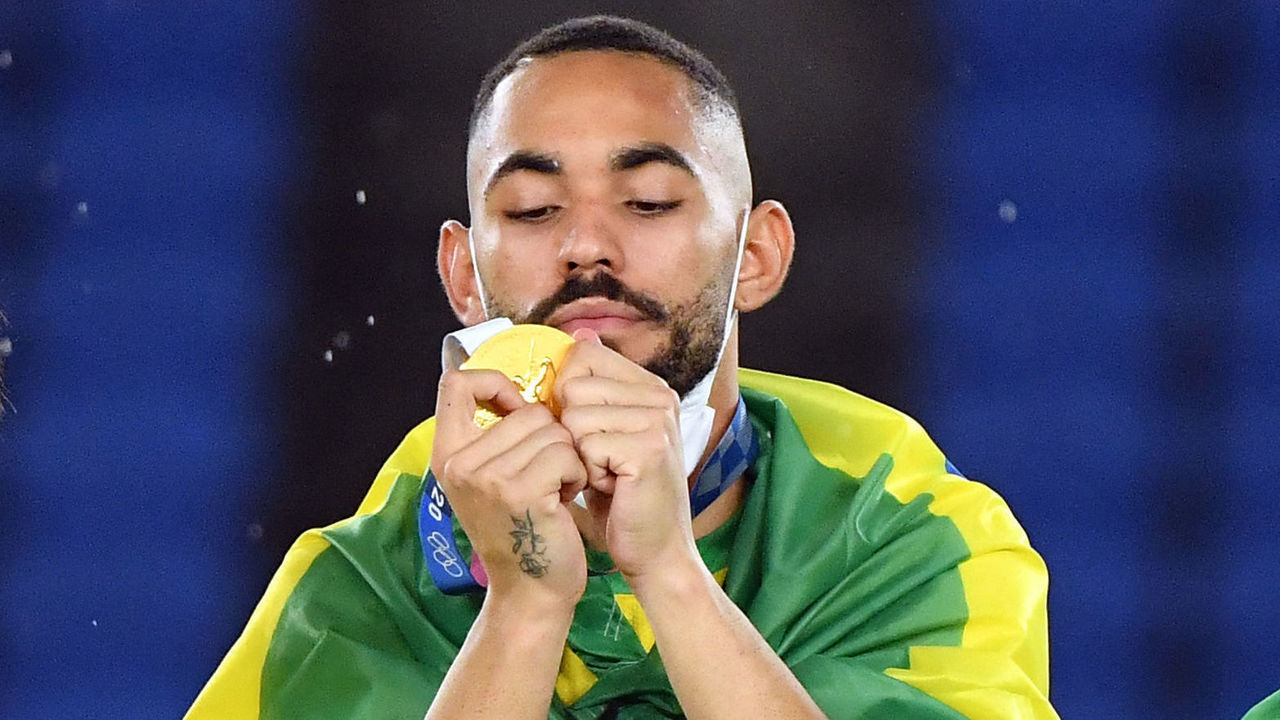 When: Sunday, Aug. 29 (4:00 p.m. ET)
Where to watch: ESPN+ (U.S.), streaming with TSN (Canada)
Atletico Madrid may have picked up one of the signings of the summer with versatile attacker Matheus Cunha.
At just 22 and with a price tag of €30 million, it's a mystery why more clubs weren't competing for the Brazilian's signature. He has improved immeasurably since he moved to Hertha Berlin from RB Leipzig in search of first-team football in January 2020, using his skill and trickery to bamboozle defenders and his tactical intelligence to drop between the lines, link play, and pull opponents out of position.
He moves to the Spanish capital after helping his country win gold at the Tokyo Olympics, and Atleti fans will be desperate to see him at the earliest opportunity – perhaps as soon as Sunday.
For Villarreal, a trip to the reigning Spanish champions hasn't come at a very convenient time. The Yellow Submarine have drawn their first two matches of the season 0-0 so may need to look elsewhere for inspiration – perhaps from ultra-confident, free-scoring winger Arnaut Danjuma who recently arrived from Bournemouth – to unlock Diego Simeone's stubborn backline.
Prediction: Atletico Madrid carve out a classic 1-0 victory
Bundesliga
Wolfsburg vs. RB Leipzig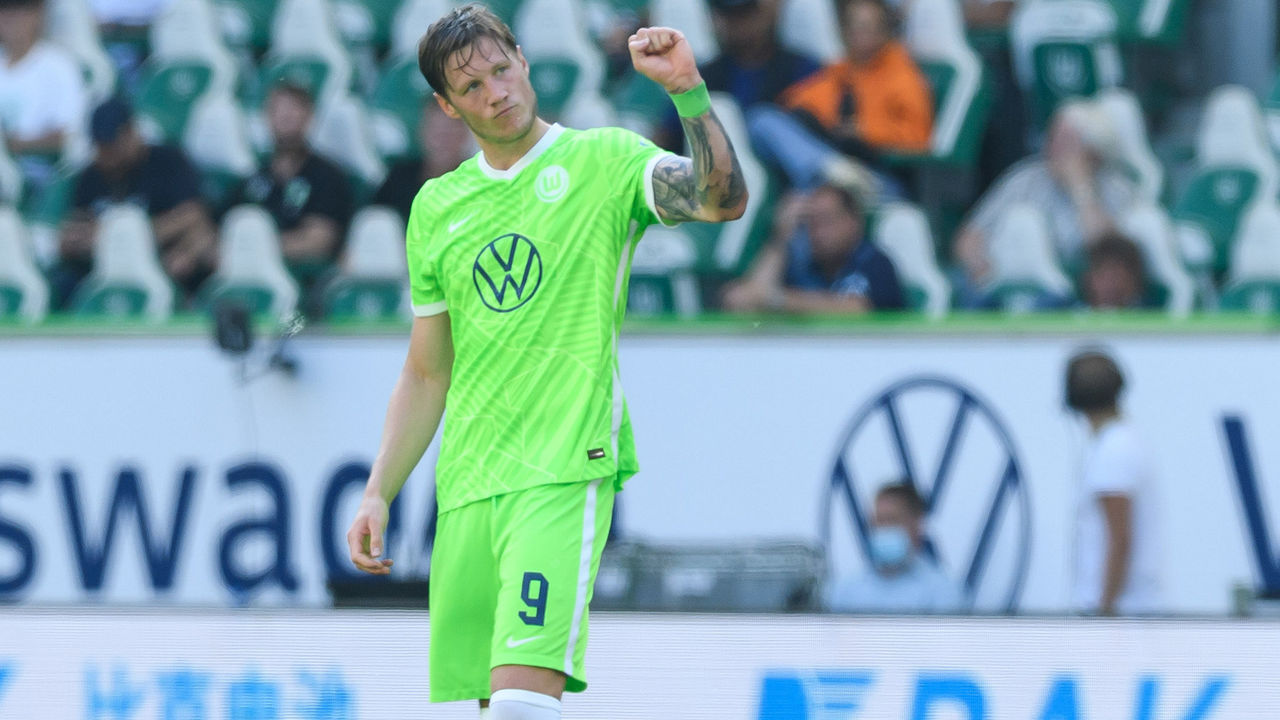 When: Sunday, Aug. 29 (11:30 a.m. ET)
Where to watch: ESPN+ (U.S.), Sportsnet World (Canada)
Mark van Bommel may feel embarrassed for getting Wolfsburg kicked out of the DFB-Pokal after he accidentally made six substitutes against fourth-tier opposition, but he should otherwise be optimistic about a promising season in Lower Saxony.
The former Dutch international kept hold of the players who thrived under predecessor Oliver Glasner, with Wout Weghorst still on the books after last term's 20-goal haul and Maximilian Philipp turning his loan from Dynamo Moscow into a permanent transfer. Lukas Nmecha, who scored a late winner off the bench against Hertha Berlin last weekend, could also prove to be a wise signing after the 22-year-old notched 14 goals in the past Belgian top-flight term.
Wolfsburg also landed in a Champions League group with Lille, Sevilla, and Red Bull Salzburg. They have a realistic chance of reaching the knockout rounds.
As for this weekend, Wolfsburg have drawn their last four league scuffles with Leipzig. However, the visitors lost their two first-choice center-backs during the offseason, so Wolfsburg should fancy their chances of victory at the Volkswagen Arena.
Prediction: Wolfsburg get a narrow win
Ligue 1
Troyes vs. Monaco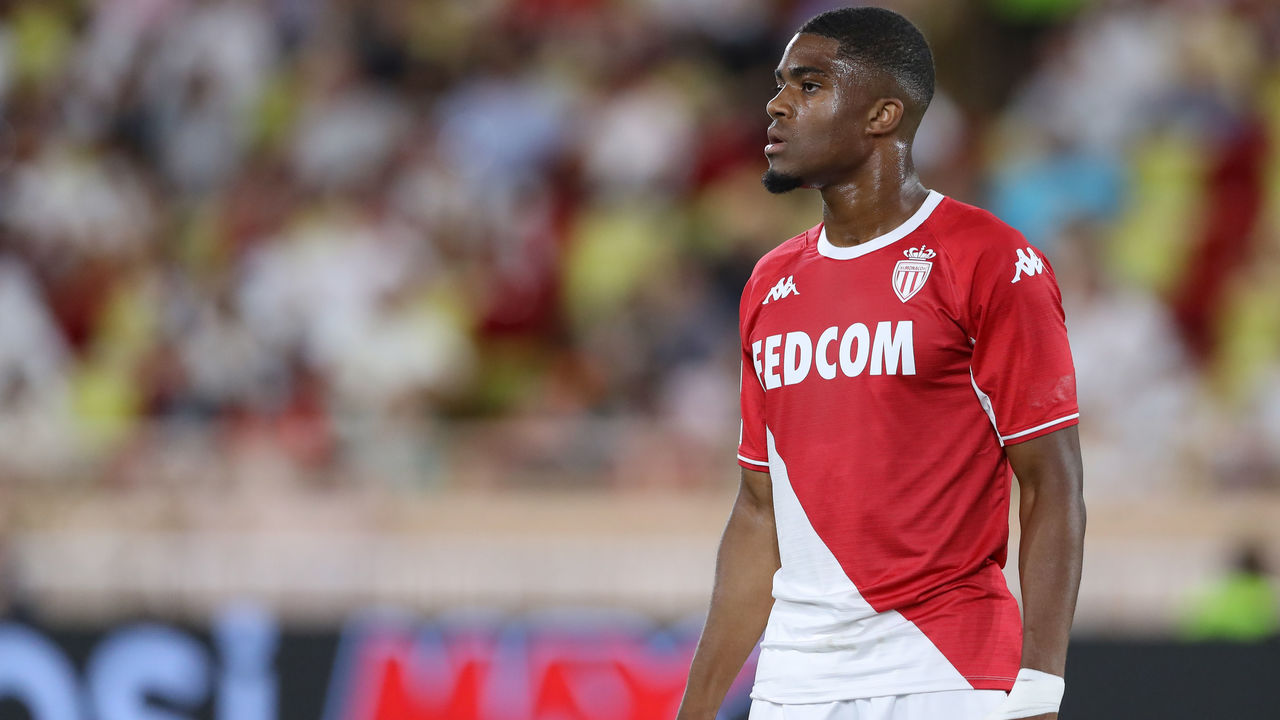 When: Sunday, Aug. 29 (11:30 a.m. ET)
Where to watch: beIN SPORTS (U.S.), Fubo TV or beIN SPORTS (Canada)
The controversy of the Nice-Marseille brawl has dominated the headlines in France, and though no one would approve of those ugly scenes, Niko Kovac will appreciate having the spotlight off him for a few days.
It's been a rough start to the season for AS Monaco. The principality club has just one point from its opening three Ligue 1 matches and was denied a place in the Champions League group stage by Shakhtar Donetsk.
Some rather ineffectual performances from forward Myron Boadu, who cost around €17 million to sign from AZ Alkmaar this summer, is a key area of concern, but it's still early days.
"We have dominated our games and at the end, we haven't got the points we should have had. Right now, it's not positive, but I'm happy with our performances. We're creating chances, it's only a question of time," Kovac said last week before his side lost 2-0 at home to Lens.
Troyes, meanwhile, could hand a debut to Adil Rami. The World Cup winner, 35, joined on a free transfer this week following the termination of his contract at Boavista.
Prediction: Monaco finally get a win on the board … just
This weekend in European soccer: Previews, predictions for 5 must-see games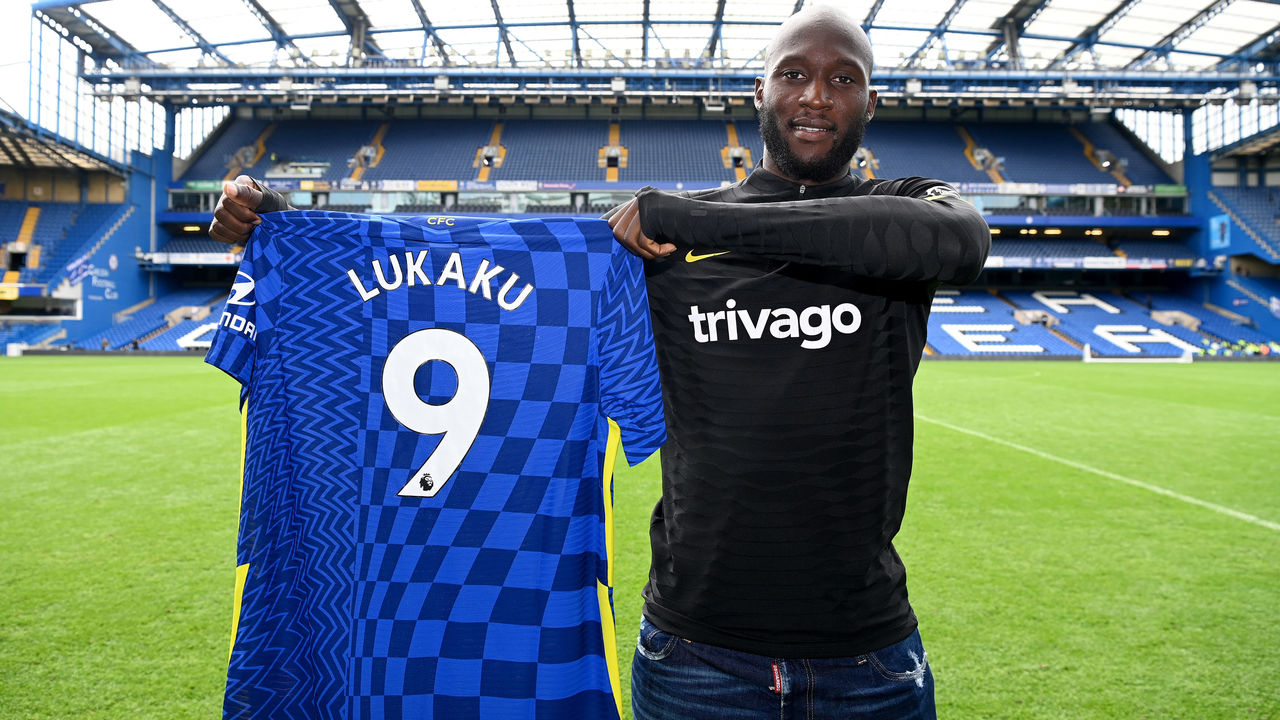 Every week, theScore will pick out the standout matches to watch across Europe. This weekend's slate features a heated London rivalry and the big Serie A kickoff.
Premier League
Arsenal vs. Chelsea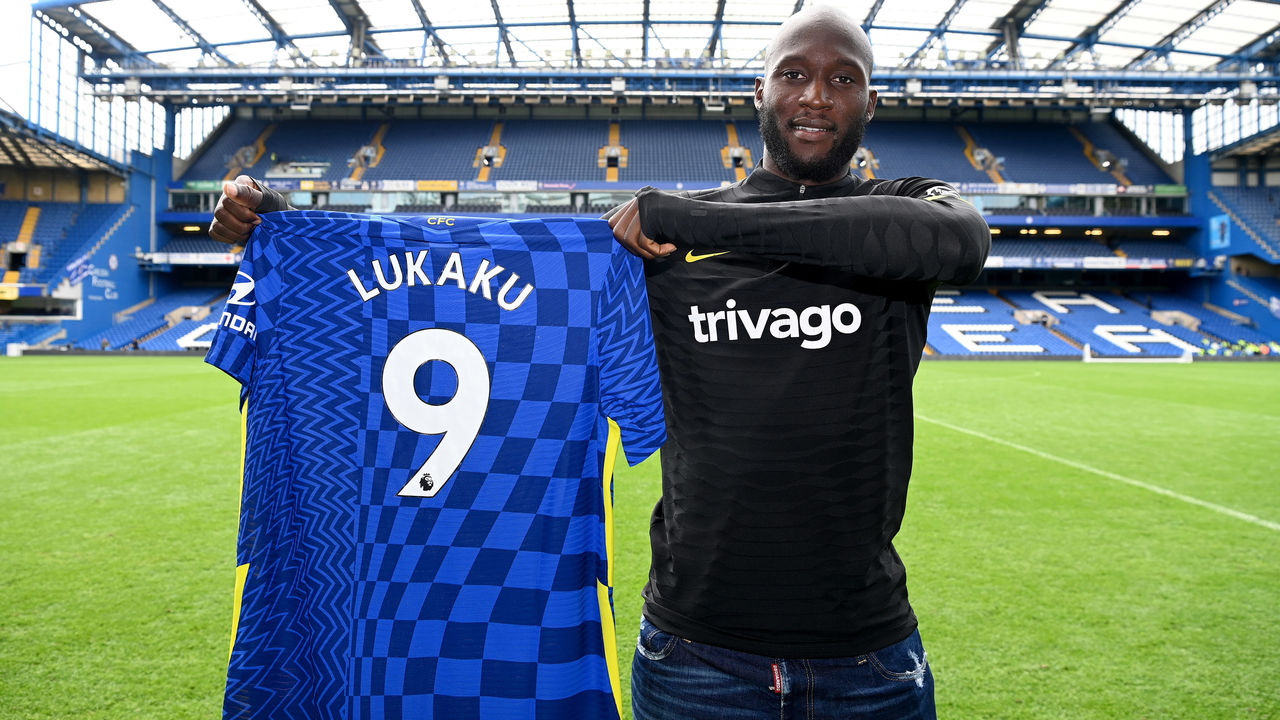 When: Sunday, Aug. 22 (11:30 a.m. ET)
Where: Emirates Stadium
"Yes, I have the No. 9. I am happy and fortunate to be in this situation," Romelu Lukaku said at his official unveiling, no doubt feeling the weight of expectation after luminaries such as Mateja Kezman and Khalid Boulahrouz wore the same digit at Chelsea this millennium.
Jokes aside, the Blues have brokered the return of a player who, in his words, is "more complete" – and that's a frightening proposition for title rivals. Lukaku was criminally underrated when he left for Italy in 2019 after 113 goals over 252 Premier League appearances. In Serie A, he scored 47 times in 72 outings and helped fire Inter Milan to their first Scudetto in 11 years.
The timing of Lukaku's expected debut couldn't be worse for Arsenal. Ben White's £50-million price tag was already under scrutiny before he was overpowered in aerial duels during last week's defeat at Brentford, and Pablo Mari struggled throughout that match under the weight of a high press.
Things could soon look very ugly for Gunners boss Mikel Arteta. A season-opening loss to the Bees and this Sunday's daunting visit from Chelsea is followed by next weekend's trip to reigning Premier League champions Manchester City.
Prediction: Chelsea make things worse for their London rivals
Serie A
Inter Milan vs. Genoa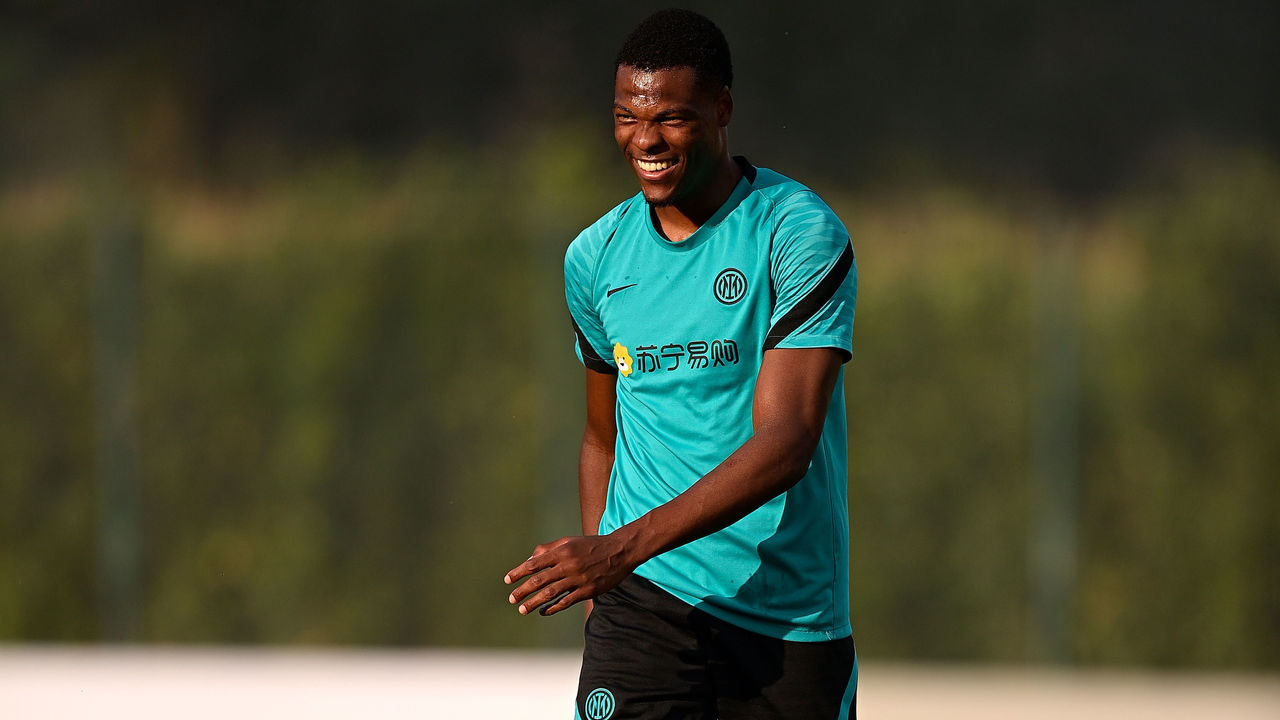 When: Saturday, Aug. 21 (12:30 p.m. ET)
Where: San Siro
Antonio Conte and Lukaku, the most important figures of last season's Scudetto success, are gone. The excellent defensive trio of Milan Skriniar, Stefan de Vrij, and Alessandro Bastoni remain, but otherwise new boss Simone Inzaghi is navigating a turbulent period that is unlikely to end with back-to-back titles for Inter
That doesn't make the Nerazzurri's latest campaign any less intriguing for onlookers, though.
Denzel Dumfries' stock is high after his excellent displays for the Netherlands at Euro 2020, and he could prove a sensible replacement at right wing-back for Achraf Hakimi. It will also be interesting to see if Inzaghi can get the best out of Hakan Calhanoglu, who was often a frustration for AC Milan fans, and if Edin Dzeko can still be a reliable source of goals at 35.
Inter have won each of their past six league meetings with Genoa, scoring 21 and conceding none.
Prediction: Narrow win for Inter
Roma vs. Fiorentina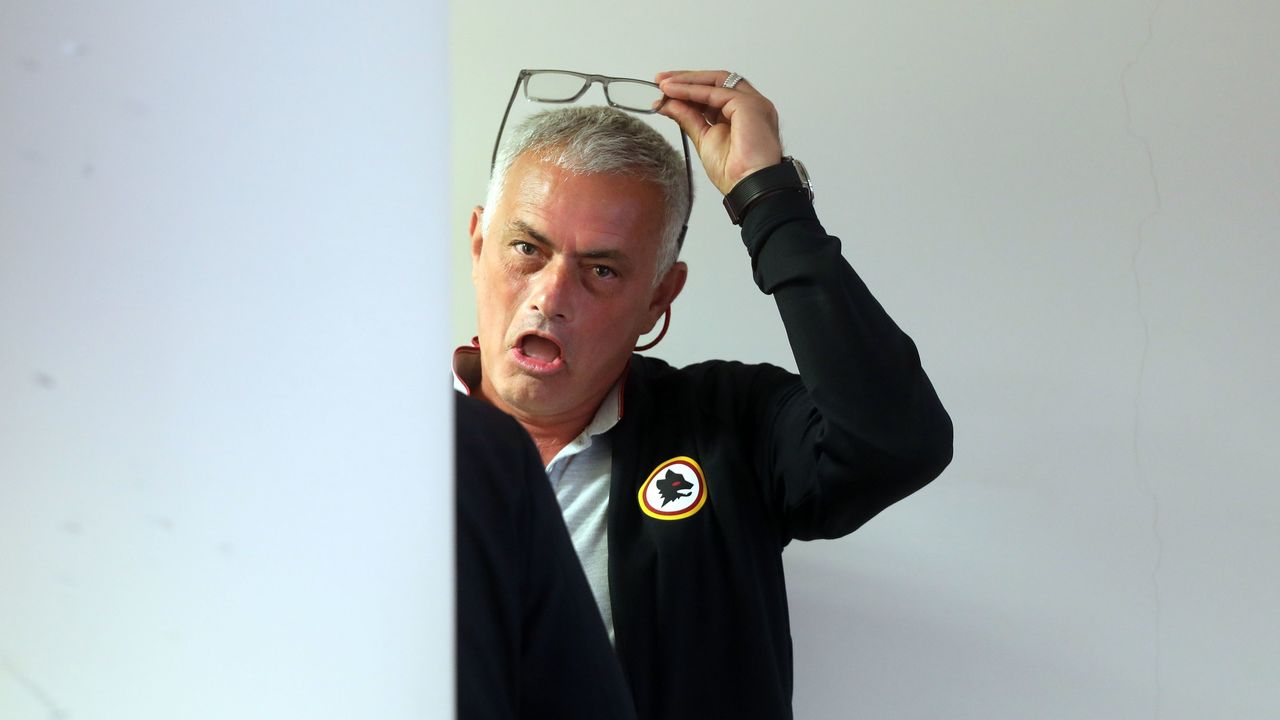 When: Sunday, Aug. 22 (2:45 p.m. ET)
Where: Stadio Olimpico
Jose Mourinho's second stint in Italian football officially begins this weekend as he makes his league debut on the Roma touchline.
The Giallorossi kick off their new season by welcoming Fiorentina to the capital. On paper, the fixture is easily the most intriguing of Serie A's opening weekend. There are certainly compelling storylines to follow with the Tuscan club going into the campaign – Dusan Vlahovic's continued rise, assuming he stays put, is chief among them – but let's be honest, we're all here for Mourinho and his antics.
History, and Roma's explosive preseason, suggest the bombastic Portuguese bench boss will once again be entertaining, even if his shtick has lost its freshness over the years.
Roma have been involved in multiple brawls during preseason – one of them was instigated by Porto madman Pepe, in fairness – and had three players sent off in a 5-2 loss to Real Betis. Fireworks follow Mourinho everywhere. He'll be hoping new signing Tammy Abraham, brought aboard as the replacement for Edin Dzeko, and a fully fit Nicolo Zaniolo can provide pyrotechnics on the pitch this season as Roma look to improve on last season's seventh-place finish.
Prediction: Slim win for Roma
Ligue 1
Nice vs. Marseille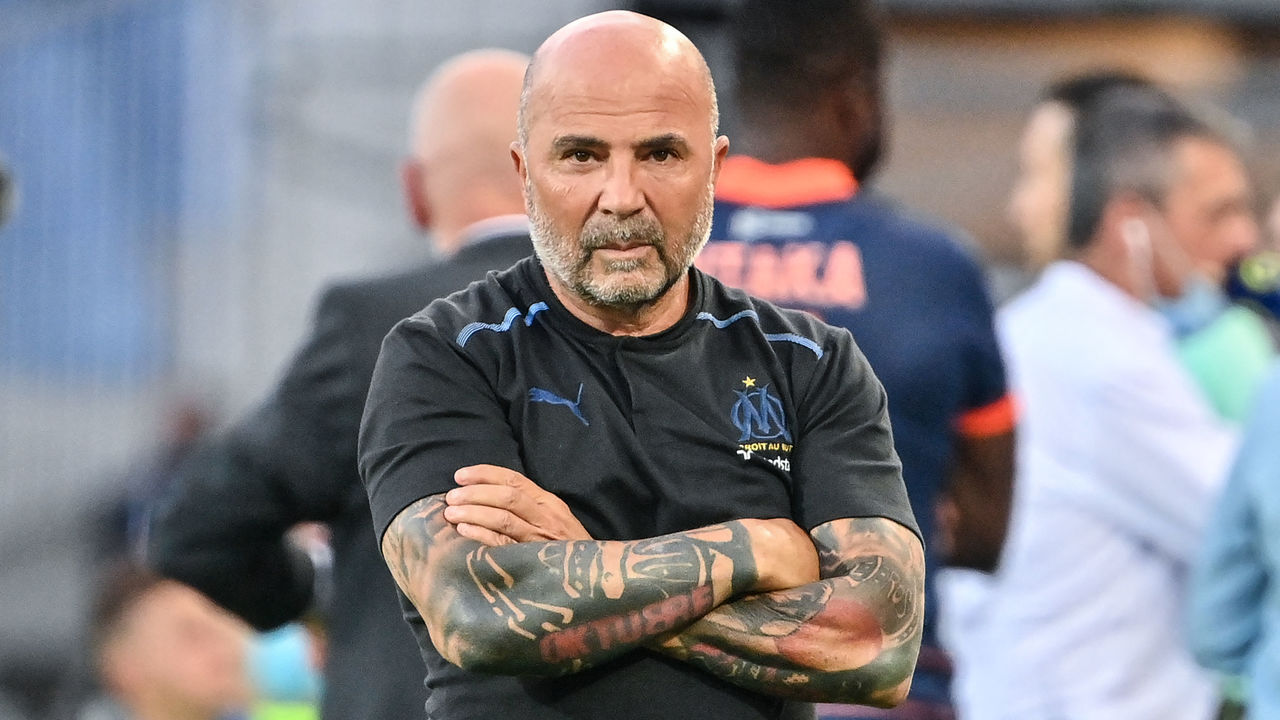 When: Sunday, Aug. 22 (2:45 p.m. ET)
Where: Stade de Nice
Marseille have surprised many with their aggressive approach in the transfer market. Their summer outlay is already close to exceeding their spend from the previous two seasons combined as president Pablo Longoria invests in the work of animated coach Jorge Sampaoli.
The shrewder acquisitions have been most impressive so far. On-loan Roma attacker Cengiz Under has scored twice in two appearances on the right flank and American youngster Konrad de la Fuente, a bargain buy from Barcelona's backup team, has been electrifying down the left.
Longtime OM favorite Dimitri Payet, now 34, continues to be influential, too, with his precise manipulation of the ball and a confidence which borders on arrogance.
Nice can test whether Marseille are for real. Christophe Galtier's side hasn't conceded in its opening two matches and Amine Gouiri, 21, could be set for an explosive campaign after his unheralded excellence for much of last season.
Prediction: Entertaining draw
Bundesliga
Bayer Leverkusen vs. Borussia Monchengladbach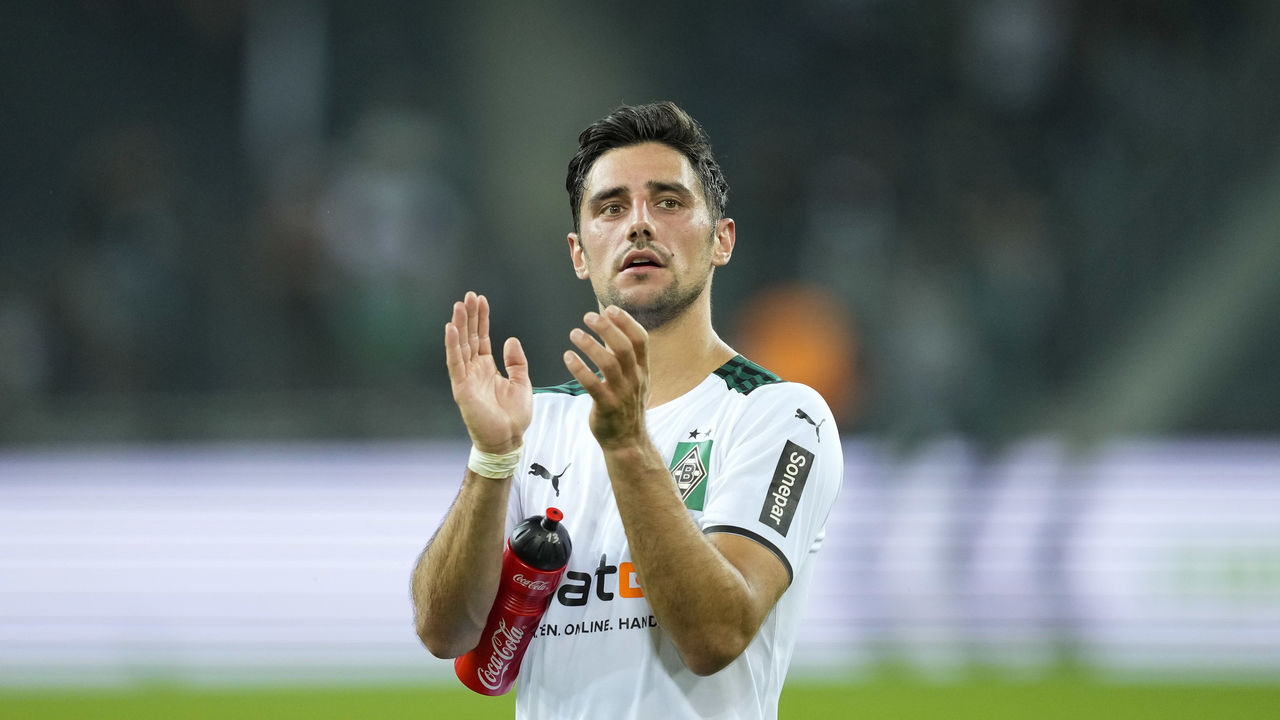 When: Saturday, Aug. 21 (12:30 p.m. ET)
Where: BayArena
Get ready for some goals.
Whenever Bayer Leverkusen and Borussia Monchengladbach face off, they entertain; the two Bundesliga stalwarts have combined for 261 goals in 78 league meetings, good enough for an average of 3.3 tallies per game. Here's hoping they maintain that pace on Saturday.
Leverkusen will rely primarily on Euro 2020 star Patrik Schick, who settled proceedings the last time the two clubs met in March. Teen phenom Florian Wirtz may also be available after dealing with a groin injury to start the season.
Monchengladbach, meanwhile, will look to build on last week's solid draw against reigning champions Bayern Munich and have a multitude of scoring options. Watch out for Patrick Herrmann, in particular; the German winger has scored more goals against Leverkusen (six) than any other team and will likely see action off the bench at some point in the contest.
Prediction: High-scoring draw