10 thoughts after brilliant, bonkers round of 16 at Euro 2020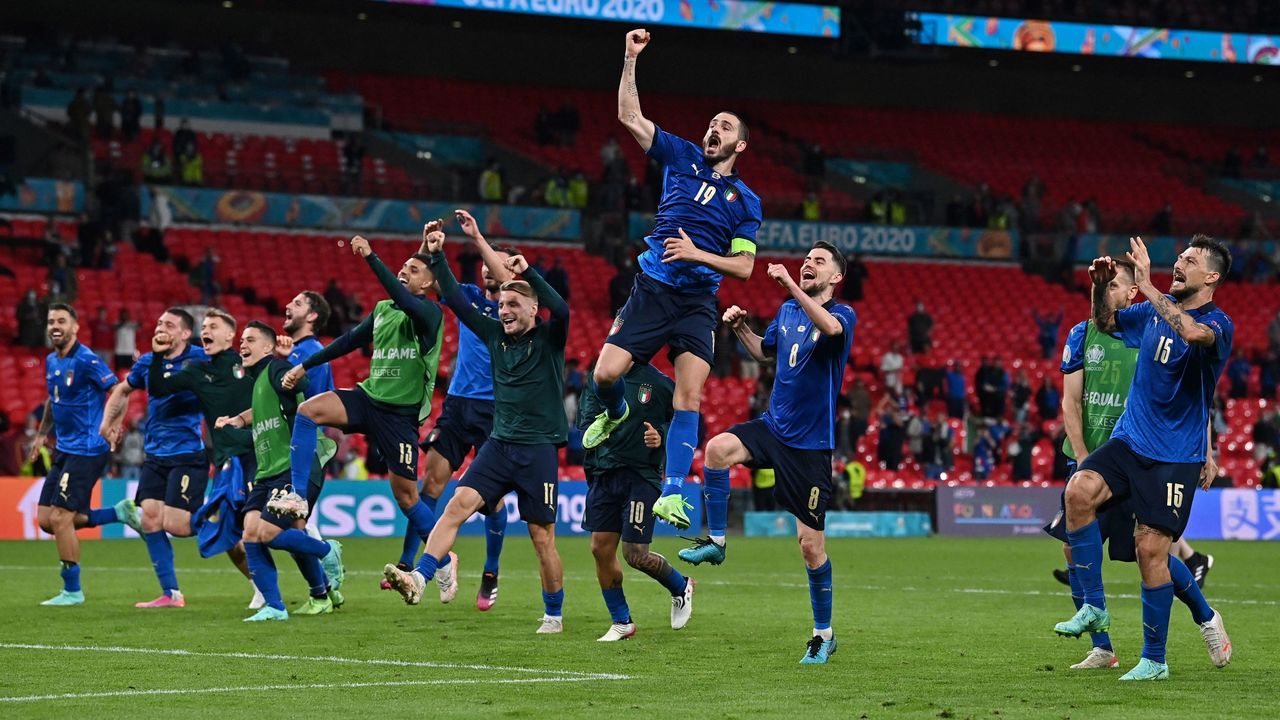 And breathe. The Euro 2020 quarterfinal stage is all set, but we'd be remiss if we didn't spend some time discussing the incredible action on display during the last 16. Below, we examine the biggest takeaways from a truly spectacular round of matches that had a little bit of everything.
There's nothing like tournament football
Club football is great. We all love it. But at times, especially this past season when the fixture list was compressed and players everywhere were pushed beyond their physical limits, it can all feel like a grind. An international tournament was the perfect tonic. Euro 2020 has gone above and beyond, delivering the ideal blend of quality, tension, and drama you can only get at a competition like this. Even "bad" games are good because of the stakes, and the "good" games are true spectacles. This tournament has produced screeches and screams many of us didn't know we had inside.
Monday may go down as the most thrilling day in the history of tournament football. Two matches, 14 goals – both of the stunning and bizarre variety – underdogs grabbing last-gasp equalizers, extra time, penalties, and a heavy favorite being knocked out. You couldn't script it. Here's hoping there's still plenty in the tank for the remaining matches.
A perfect test for Italy
Italy was catapulted to "legitimate contender" status after being the standout performer of the group stage, but the Azzurri's narrow extra-time win over Austria in the last 16 showed that the opening round of the tournament matters little. Everything changes when you reach the knockout stages, and absolutely anything can happen. It was also oddly reassuring to know this adventurous unit that's been rebranded under Roberto Mancini still retains the national team's historic penchant for making everything a little bit more difficult and nervy than it needs to be.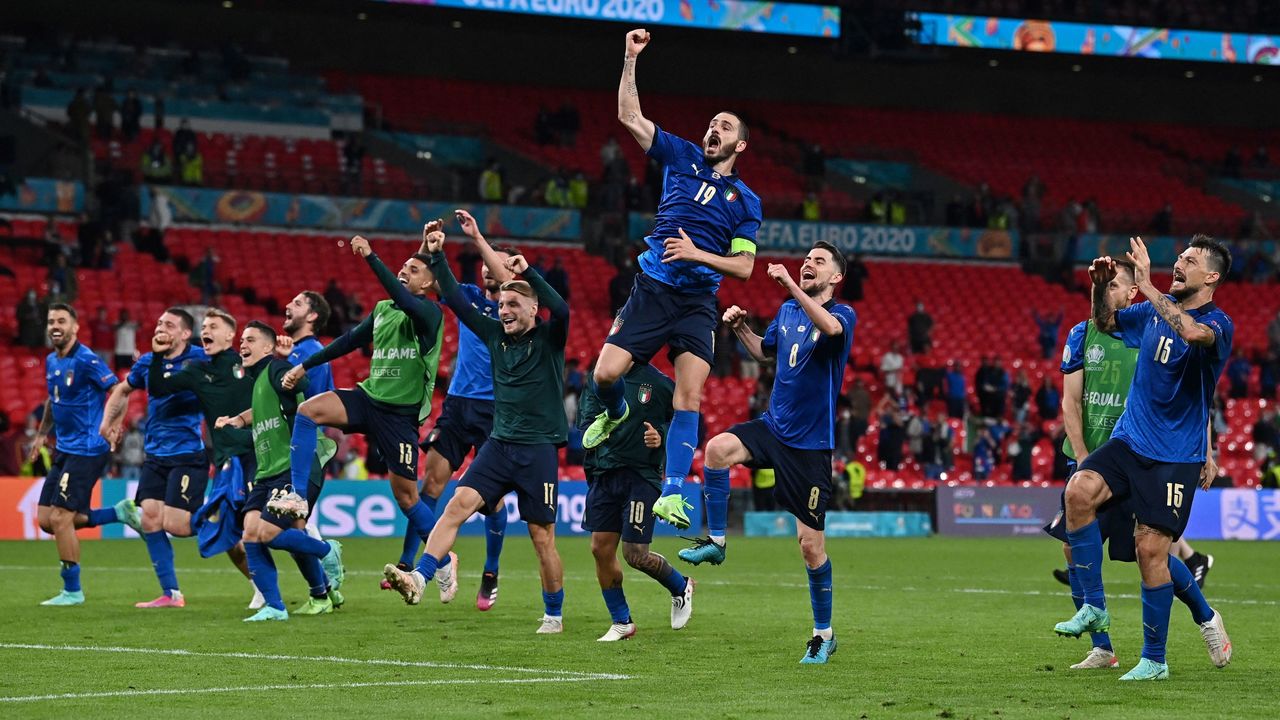 The 2-1 victory at Wembley, against a resolute Austrian side that pressed and harried all over the pitch, should serve Italy well going forward. If the Italians are going to reach the final, the path, starting with Belgium, is daunting. Diving right into the deep end after breezing through the group stage is unnerving – for fans, mostly – so it was important, as many Italian coaches like to say, for the team to "suffer" through a hard-fought win and show some mettle. Nobody rolls through an entire tournament unscathed. Better to learn that now than in, say, the grand finale.
Denmark isn't just a feel-good story
Since the harrowing Christian Eriksen incident in its opening match of the tournament, Denmark's entire run at Euro 2020, unsurprisingly, has been framed around the team's incredible resilience, togetherness, and mental fortitude. And that's all extremely valid. That the players have not only persevered but succeeded is a remarkable accomplishment after so nearly losing a teammate and friend right in front of their eyes.
But it's also important to acknowledge that this is much more than a group just riding an emotional wave, being spurred on by boisterous supporters both in Copenhagen and beyond. Denmark is a legitimately good football team, as it proved in the 4-0 dispatching of Wales in the round of 16. The defense, anchored by Simon Kjaer, is solid, and so too is the midfield pivot in front of it. Mikkel Damsgaard has provided some trickery on the ball, Kasper Dolberg and Yussuf Poulsen are both credible scoring threats, and Joakim Maehle has been one of the standout performers of the competition.
At this point, there's no reason why Denmark, based purely on footballing merit, can't capture a second European crown.
The Netherlands laid an egg
Remember when we considered giving Frank de Boer some credit after the Netherlands looked so explosive in the group stage? Yeah, natural order has now been restored. The ridiculed manager, whose reputation has cratered since leaving Ajax, is once again leaving a job in shame, parting ways with the Netherlands after the team's shocking 2-0 defeat to the Czech Republic in what was the tournament's first big upset. He was an unpopular hire to begin with, and this always seemed the likely conclusion.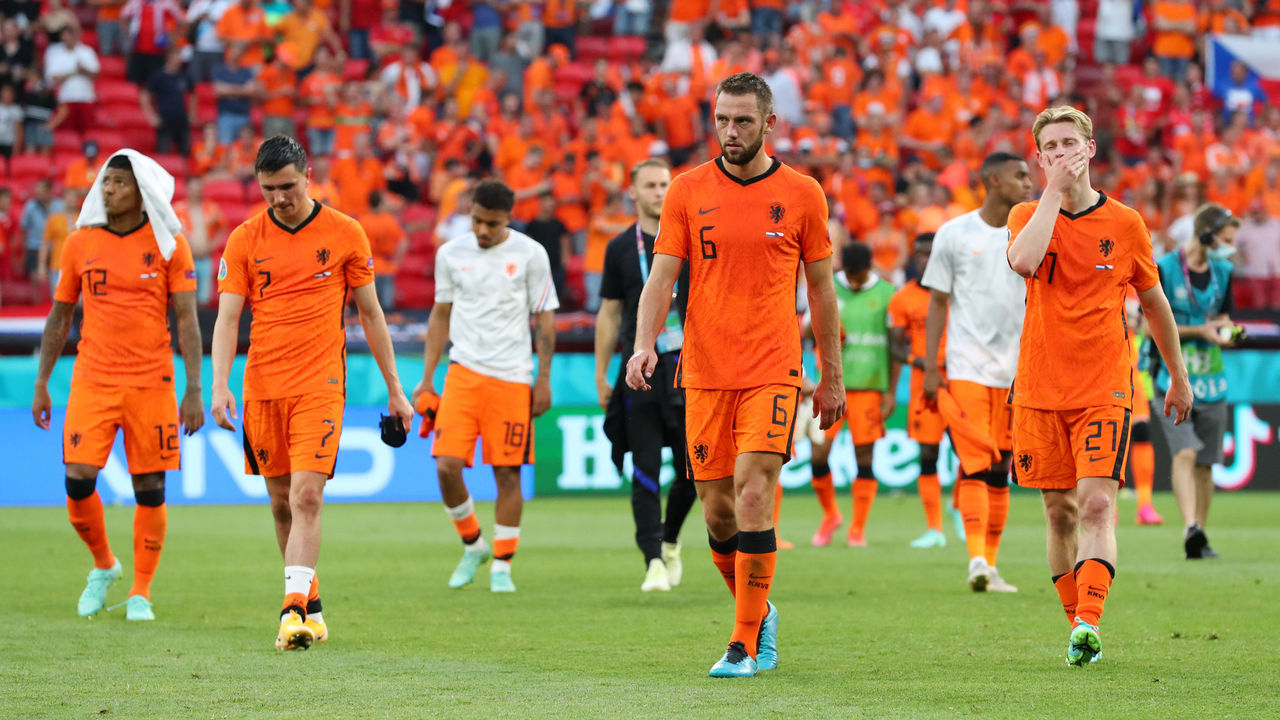 In fairness, the loss wasn't all De Boer's fault; the Netherlands' best players were anonymous, and the match was turned on its head by a whirlwind 30-second spell that, on another day, could have resulted in the Dutch scoring and Matthijs de Ligt not being sent off. Instead, Donyell Malen spurned his big chance and De Ligt, usually so assured, slipped and panicked. De Boer's substitutions afterward were questionable – of course they were – but the Oranje were toast after the red card, and finished the match without a shot on target.
Fernando Santos failed Portugal
Managers' insistence on shackling their extremely talented squads has been a theme of this tournament, and Fernando Santos is arguably the chief culprit. Yes, his defensive scheme and conservative approach delivered Portugal the title five years ago, but you can't always go back to the well and expect the same results. Particularly when you're at the helm of such a talented group of players; the current edition of the Selecao is far more skilled than the victorious 2016 outfit. Someone forgot to tell Santos that, though, and he persisted with his cautious scheme, simply hoping for results rather than pressing the issue and playing on the front foot.
Yes, Portugal outshot Belgium and created better chances, but that big push didn't come until late – when the Belgians were 1-0 up and sitting on their lead. Had Portugal showed that same attacking vigor from the opening whistle, and had the likes of Bruno Fernandes and Joao Felix been on the pitch earlier, we'd likely be talking about what Portugal needs to do to topple Italy right now. Instead, the nation's title defense is over.
Spanish resilience shines through
It would have been easy for Unai Simon to shrivel up and crumble after he allowed one of the most baffling own goals in European Championship history early in Spain's clash with Croatia. Many others would have. That type of bizarre, meme-worthy error could crush any player, but especially a goalkeeper, who spends much of the match standing alone with nothing to do but think. But the 24-year-old, like his team, didn't throw in the towel in the face of adversity and ridicule.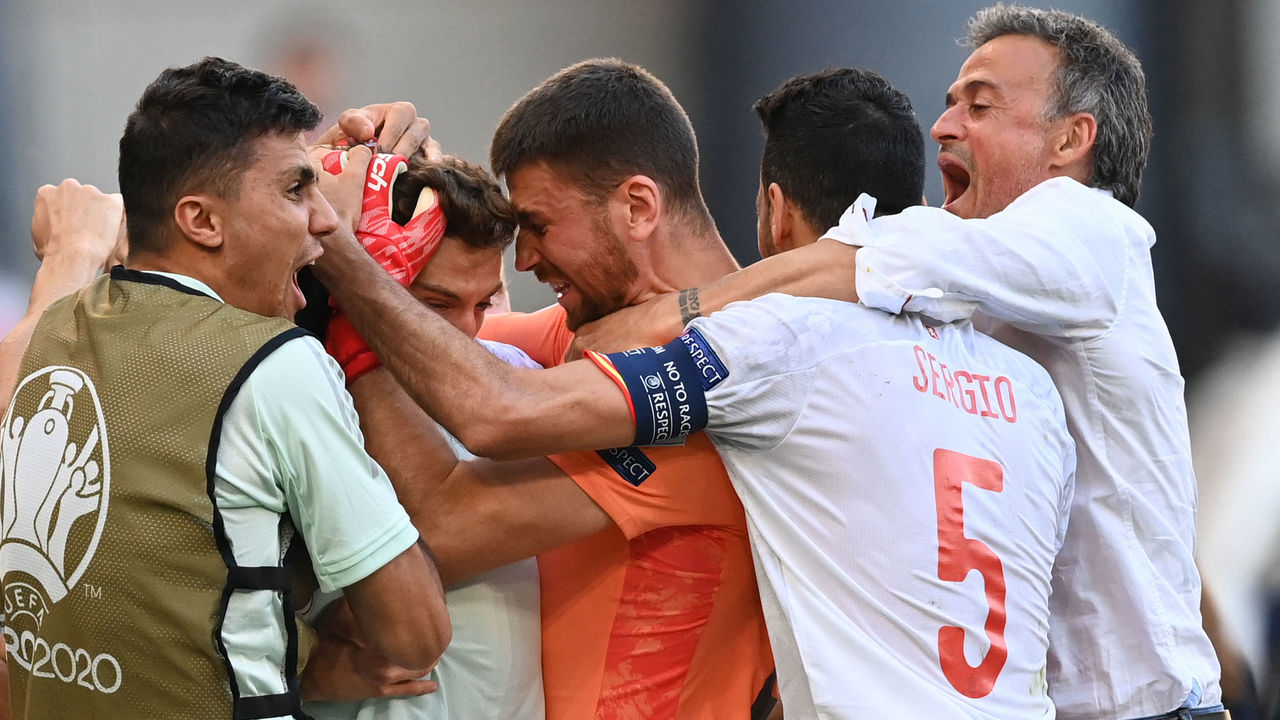 Indeed, it was Simon who ensured that Croatia's madcap comeback didn't bleed into extra time; the netminder made a brilliant reactionary save to keep the contest tied at 3-3 early in the extra frame, and that was the springboard for La Roja to regain control and ultimately earn a wild 5-3 triumph. Alvaro Morata, himself the subject of intense criticism during the tournament, scored a thunderous winning goal, adding another layer to the redemption narrative that underlined Spain's success.
France pays for Deschamps' sins
How do you say "hold my beer" in French?
For all of Fernando Santos' aforementioned failings, Didier Deschamps outdid his Portuguese counterpart, making a drastic lineup decision that was at least partially responsible for France's stunning defeat to Switzerland. His hand was forced by injuries to his two best left-backs, but the shift to an unfamiliar system that shoehorned midfielder Adrien Rabiot into a left wing-back role was, simply put, a disaster. That he ditched it so swiftly during the match was a clear indication Deschamps made a mistake. His decision to start the unconvincing Clement Lenglet as part of a back-three baffled, too.
France recovered – having unrivaled talent can do that – and should have seen out the win after holding a 3-1 lead with under 10 minutes remaining. That part isn't entirely Deschamps' fault. But the primary role of a manager is to set up players, and teams, for success. You need to give them the best possible chance to thrive. Instead, Deschamps set France up for failure, and for once, the most skilled collection of stars on the planet couldn't overcome that. It's a shame, especially for Paul Pogba, who was putting in a tournament performance for the ages that will now be forgotten.
Switzerland hits new heights
As much as the focus has been on France's implosion – and rumblings of discord within the French camp – since Les Bleus' surprising ouster, let's not forget Switzerland's role in all of this. The Swiss have long been a fixture at major tournaments, but are rarely expected to make any real impact; that's been underlined by three consecutive losses in the last 16 at recent tournaments. Solid but unspectacular has been this team's calling card for over a decade. We can throw that description out the window now. The staggering win on Monday was the exact opposite of what we've been accustomed to from Vladimir Petkovic's team over the years.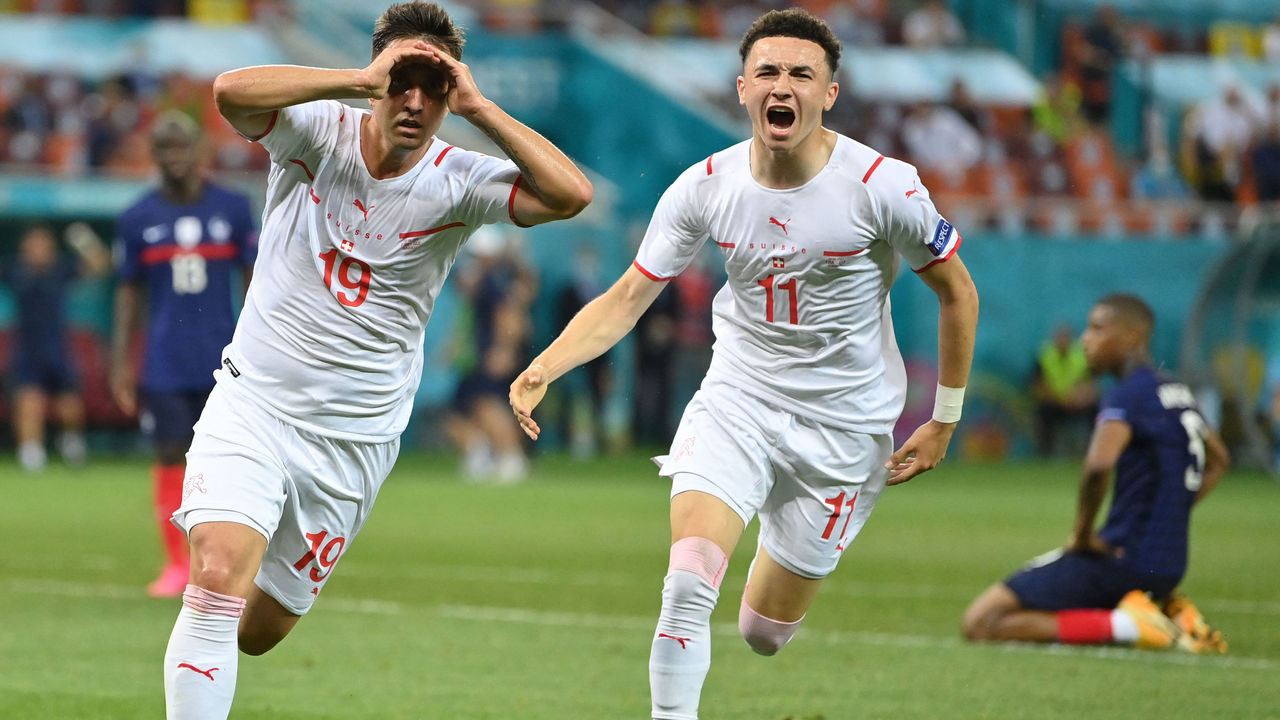 Switzerland took full advantage of France's tactical uncertainty, exploited spaces down the flanks, and, crucially, never backed down even when it seemed all but certain the reigning World Cup champion would coast through the final 10 minutes of the contest. For that, the Swiss, led wonderfully by Granit Xhaka, have been rewarded with a spot in the quarterfinals of a major event for the first time since 1954.
Vindication for Southgate
It actually happened. The curse has been lifted.
England finally beat Germany in a knockout match for the first time since the 1966 World Cup final, thanks largely to Gareth Southgate's conviction and belief in his players.
The manager's decision to shift to a three-man defense for the last-16 clash caused extreme consternation within an already pessimistic fan base, especially as the tactical switch relegated national darling Jack Grealish to the bench. The prematch concern wasn't unjustified – all things being equal, a team should play its best players – but Southgate's decisions were vindicated as the Three Lions earned a famous 2-0 win at Wembley.
Unlike Deschamps, Southgate made his changes with a clear, familiar plan in mind. The England manager had employed it many times before, so a more defensive setup wasn't foreign to his players. That manifested itself on the pitch as England largely shut Germany down. It wasn't swashbuckling football, but it was precisely what Southgate wanted. Grealish made a massive impact off the bench, too, ticking off another box for the manager.
Given England's potential path to the final, it really could be coming home now.
Group of Death, indeed
First Portugal. Then France. And finally, Germany. All three heavyweights emerged from Group F, and all three were sent packing at the next available opportunity. The Germans, in particular, went out with a whimper, ending Joachim Low's long reign in disjointed, disappointing fashion.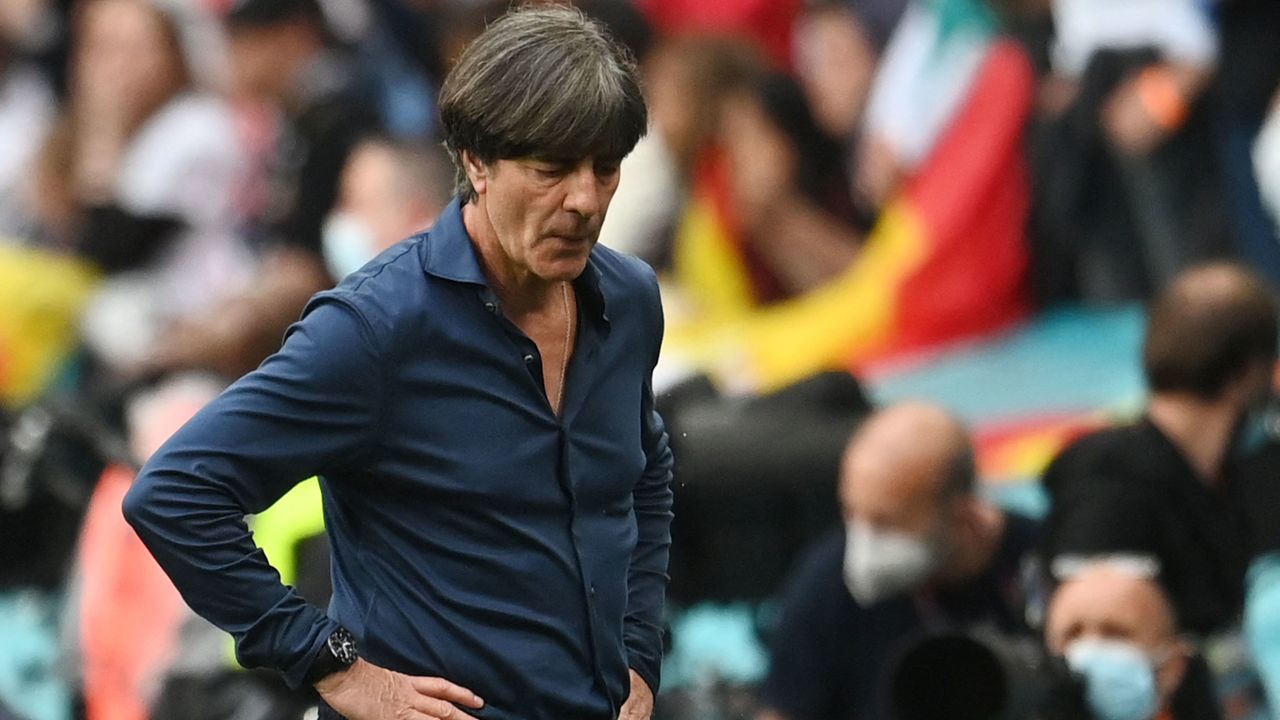 "Group of Death" was almost too apt a description.
Who's in, who's out? World Cup field taking shape after European qualifying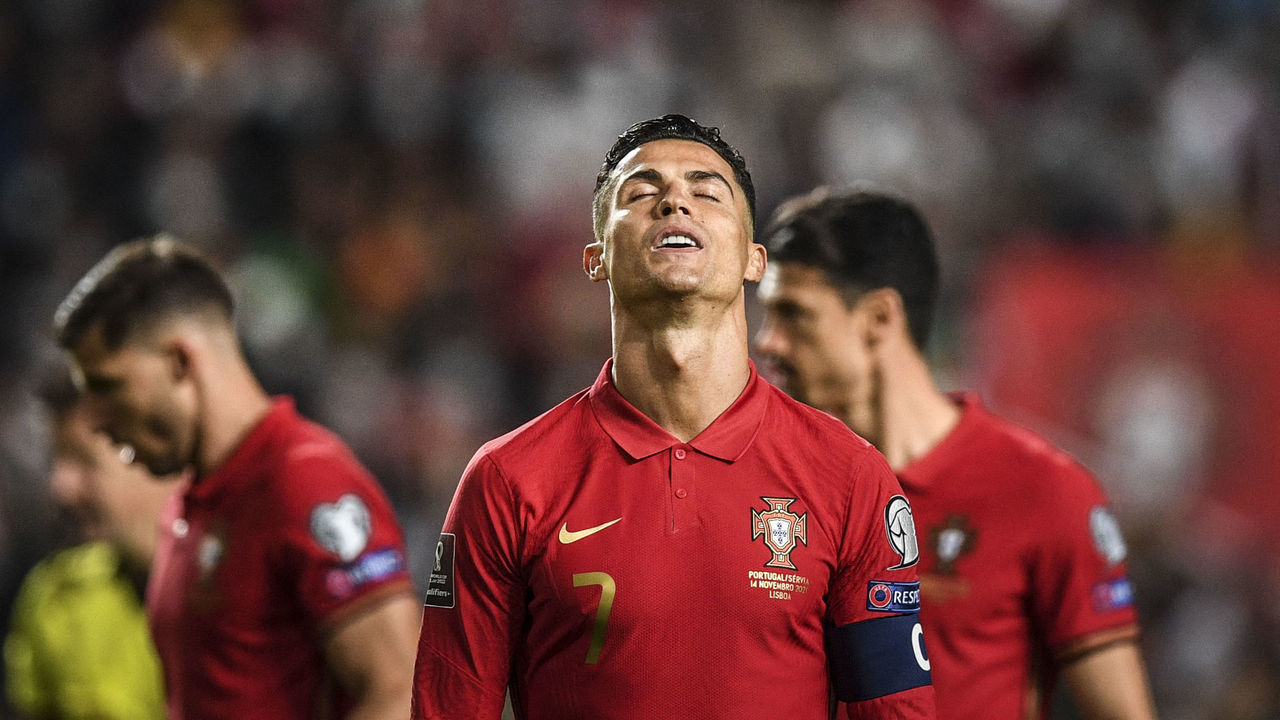 The European contingent for next year's World Cup is nearly finalized.
Tuesday brought an end to the group stage of UEFA's qualifying format, with the Netherlands securing the last of 10 automatic berths allocated to Europe for the showpiece tournament in Qatar; 13 European teams in total will partake in the event.
Below is a breakdown of the nations that already qualified, along with a complete explanation of the new playoff system, which will decide the final three European countries that will head to Qatar in November 2022.
Qualified for World Cup
The 10 group winners from qualifying can officially start booking their flights.
Serbia
Spain
Switzerland
France
Belgium
Denmark
Netherlands
Croatia
England
Germany
Going into qualification playoffs
With 10 nations earning a ticket to Qatar, that leaves three outstanding World Cup places for UEFA. Those berths will be determined by a new 12-team playoff format. The nations will be drawn into three groups of four – called "Paths" – and play one-off semifinals and a final to decide which teams get the last three spots.
The draw for the playoffs takes place on Nov. 26 at 11:00 a.m. ET.
Seeded: Portugal, Scotland, Italy, Russia, Sweden, Wales
Unseeded: Turkey, Poland, North Macedonia, Ukraine, Austria, Czech Republic
The six seeded nations will be drawn against the six unseeded teams to create the semifinal matchups; the seeded sides will play those respective games at home. The semifinal matches are scheduled for March 24.
The draw will also determine the potential finals for each of the three "Paths," meaning each team will know its prospective opponent before a ball is kicked in March.
Path A: winner of Semifinal 1 vs. winner of Semifinal 2
Path B: winner of Semifinal 3 vs. winner of Semifinal 4
Path C: winner of Semifinal 5 vs. winner of Semifinal 6
The three finals are slated for March 29.
Aside from Russia and Ukraine being kept apart for political reasons, there are no restrictions on the draw. That means the two most recent European champions – Italy and Portugal – could potentially meet in a one-off final to determine which continental heavyweight goes to the World Cup and which one misses out.
Italy, which famously failed to qualify for the 2018 tournament by losing in a two-legged playoff to Sweden, could very well meet the Swedes again, too.
Notable absentees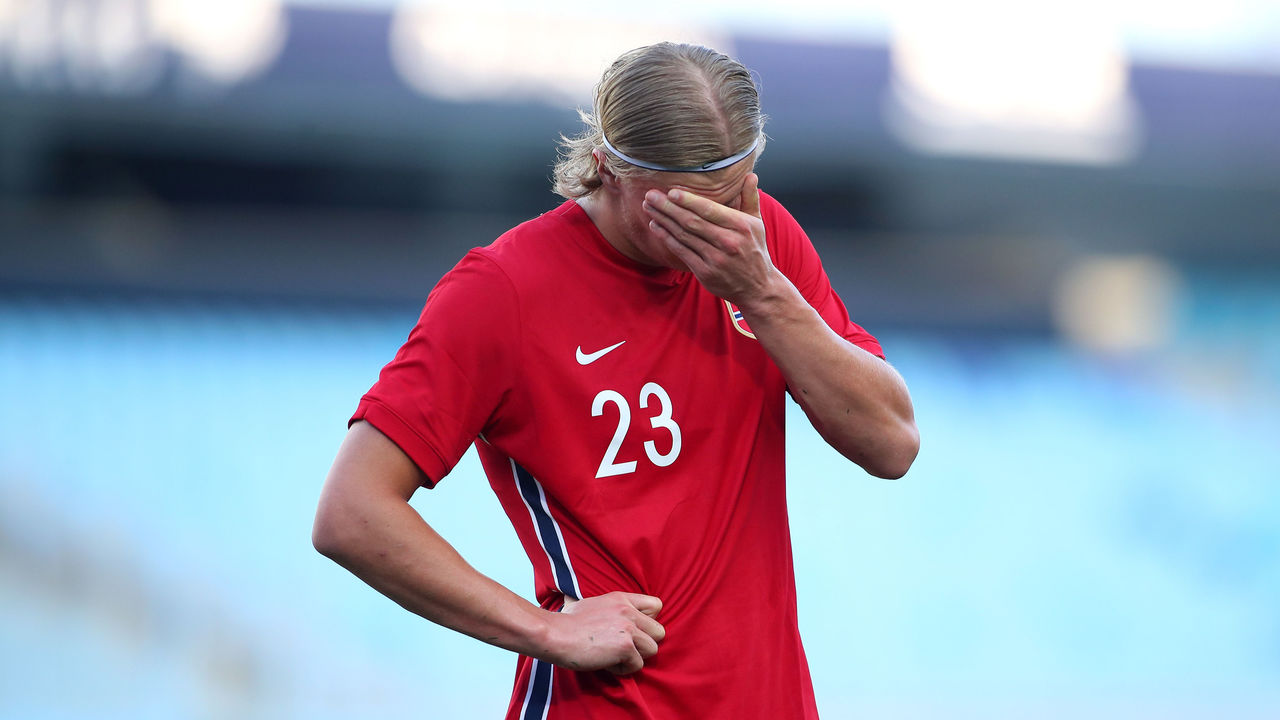 Erling Haaland won't get the opportunity to play in his first World Cup, as Norway finished third in Group G by virtue of Tuesday's defeat to the Netherlands, thus failing to earn either automatic qualification or a playoff spot. The Borussia Dortmund superstar missed the 2-0 loss due to injury.
Norway will be joined on the sidelines by the likes of Ireland, Hungary, Greece, Finland, and Iceland.
10 thoughts from this week's Champions League action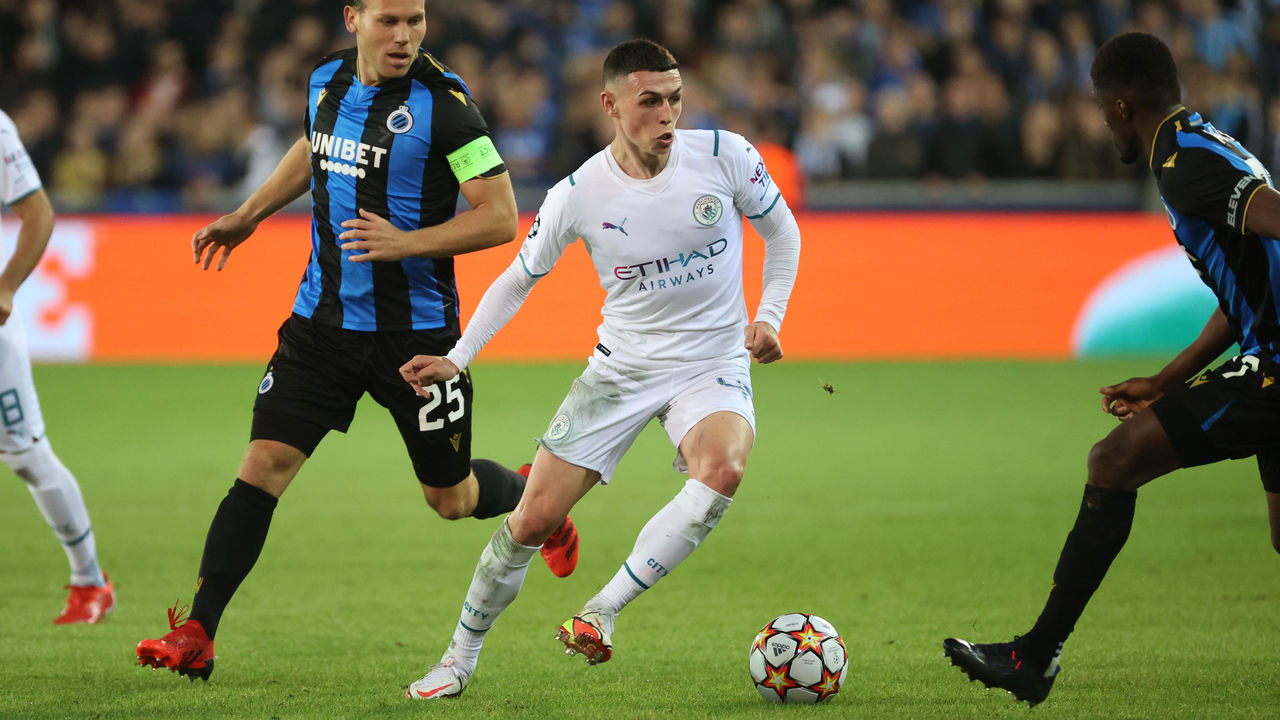 The Champions League rumbled on this week with an entertaining slate of action. Below, we dissect the biggest talking points from Matchday 3 in Europe's premier club competition.
What happens if goals dry up for Liverpool?
Liverpool's exhilarating 3-2 win over Atletico Madrid at the Wanda Metropolitano on Tuesday was arguably the best match of the competition this season. It had a little bit of everything: an electric atmosphere, great goals, a red card, a penalty, and wild swings in momentum.
And though Jurgen Klopp should be enthused by Mohamed Salah's sizzling form and his team's continued ability to fill the net (Liverpool have now scored 18 goals in their last five matches across all competitions), it wasn't all positive for the German tactician.
After a ferocious start in which the Reds rocked Atletico during the first 15 minutes, Diego Simeone's side steadied the ship and was the better team over the remainder of the contest. Looking beyond all the noise – the excellent finishing, Antoine Griezmann's red card, and the late penalty incidents – Atleti probably should have come away with three points; Alisson was forced into some stellar saves on both sides of the halftime interval as Liverpool afforded an uncharacteristic amount of space, especially out wide, to the hosts.
Klopp, who correctly pointed out that winning "dirty" is an important attribute of successful teams, isn't blind to the issues facing his squad at the moment.
"We are not that confident, to be honest," he said after the match. "We know our struggles, we know our problems but we try to ignore them very often."
In their last eight games in all competitions, Liverpool have conceded two or more goals in four of them, looking wobbly at the back against AC Milan, Brentford, Manchester City, and now Atletico. With Salah absolutely destroying his opponents right now, Liverpool can outscore their defensive issues, but at some point, they'll have a spell when the goals don't flow quite so freely. Hopefully, Klopp will have sorted out a suddenly susceptible backline by then.
PSG still lack a clear plan
With seven points from their opening three matches, Paris Saint-Germain are well-positioned to emerge from Group A and reach the knockout stages of the competition. But, not for the first time this season, the star-studded French side lacked cohesion and coherence, relying instead on individual quality from Lionel Messi and Kylian Mbappe to claim a 3-2 comeback win over RB Leipzig on Tuesday.
Mauricio Pochettino obviously has a plan for his team, but outside of scoring early and then using their elite attackers to wreak havoc on the counter, it's been difficult to discern what, exactly, PSG want to do this season. Case in point: PSG had an open-net tap-in on the goal line – Messi's first goal of the match – and still lost the overall expected goals (xG) battle when you exclude penalties from the equation.
Give the ball to Messi and Mbappe, and get the hell out of the way is, in fairness, an approach that will work more often than not. It was enough on Tuesday, after all. Conventional wisdom suggests that plan should be even more fruitful when Neymar is fit and involved, but something is still missing.
Great attacking tridents can carry a team very, very far – we've seen it happen in the past – but more than most sports, football truly is a team game. There needs to be balance all across the pitch, or the system crumbles. Barcelona's famed "MSN" triumvirate, for example, was aided by an elite supporting cast, including a brilliant midfield.
Messi, Mbappe, and Neymar will deliver goals, but what Pochettino does with the rest of his squad will likely determine how successful PSG are this season.
Foden makes Manchester City tick
Amid doubts this season over Manchester City's ability to get results without a traditional No. 9, victory in Belgium was proof that the Premier League club is doing just fine without a center forward in the fold.
In what was another example of Pep Guardiola's tactical prowess, Manchester City produced one of their best attacking performances of the season in Tuesday night's lopsided away win over Club Brugge.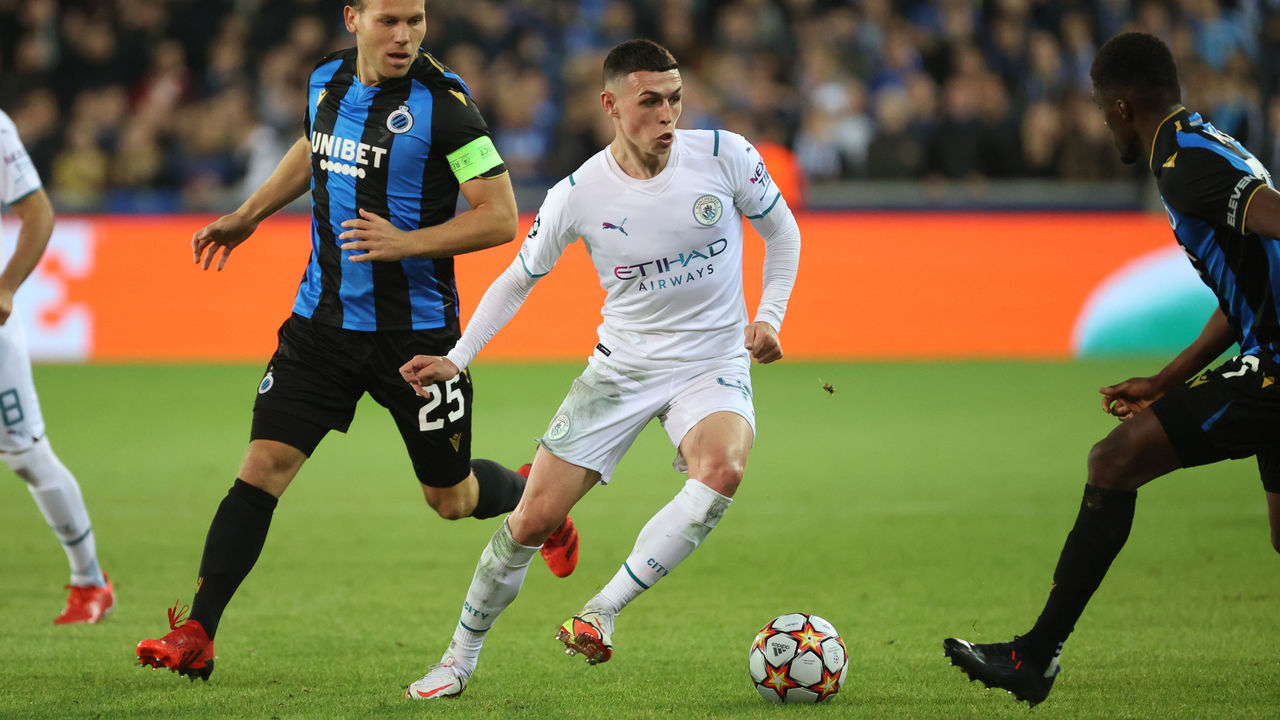 With Phil Foden deployed as a false nine, City dominated en route to a 5-1 victory. The versatile 21-year-old was on another level, as his vision, passing, and movement off the ball caused problems for defenders all night long. This is a quality Brugge side that beat RB Leipzig and held PSG to a draw in its previous Group A matches, so such a thorough hammering is nothing to scoff at.
Foden's confident display was one that City fans have come to expect from the exciting English international – and one that would be nearly impossible for just about any "traditional" striker in the world to replicate. With Ferran Torres out injured and Gabriel Jesus' continued struggles with consistency in front of goal, Foden could be the target man of the future for Guardiola.
Toothless Milan on brink of humbling exit
AC Milan's return to the Champions League has been nothing short of a disaster. Despite their impressive start in Serie A, the Rossoneri have struggled to get their Champions League campaign off the ground and now face the threat of an embarrassing exit after another frustrating night.
Stefano Pioli's men arrived in Portugal with their best opportunity yet to secure their first Champions League point since 2014. Instead, a controversial goal from Luis Diaz lifted FC Porto to victory over the seven-time European champions, who were also the victims of very dubious officiating decisions that factored into their loss to Atletico Madrid on Matchday 2.
Regardless of their poor luck with the officials, Milan now have a mountain to climb just to avoid finishing last in Group B after losing their opening three matches; they sit four points back of Porto and Atletico, and nine behind leaders Liverpool.
The assignment was always going to be difficult given the strength of the quartet. But toothless displays such as the one on Tuesday night – when Milan managed only one shot on target – are likely to result in a humiliating departure from the tournament that fans were so desperate to see the club compete in again.
Just how far can Ajax go this season?
After years of consistently developing prodigious talents and selling them at huge profits, Ajax have often been relegated to underdog status during their recent Champions League endeavors. Based on some of their upsets, it's a role the young Ajax teams of late have cherished.
But Tuesday felt like a turning point.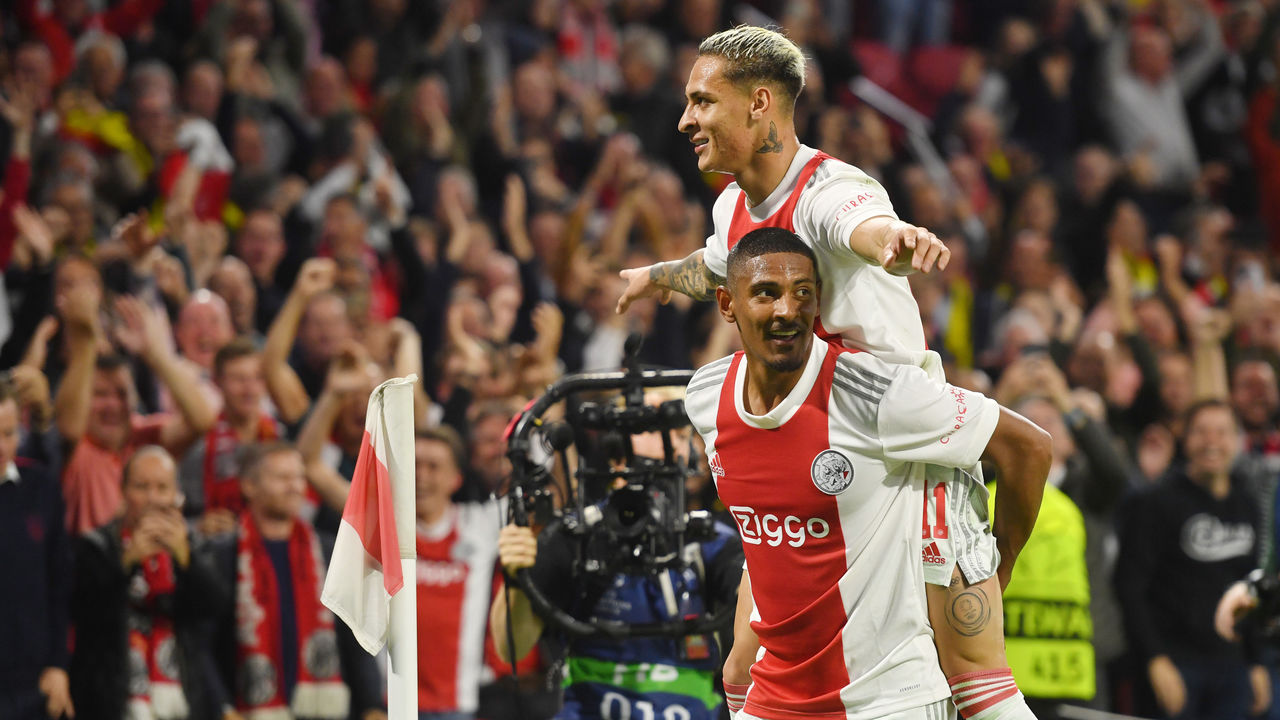 Ajax thwacked Borussia Dortmund, claiming a resounding 4-0 win befitting of a juggernaut, not an underdog. That's exactly what the Dutch side has looked like this season; between the Eredivisie and Champions League, Ajax have racked up 43 goals in 12 games, conceding only three times.
Erik ten Hag's team is supremely skilled in virtually every area on the pitch, and the imposing Sebastien Haller offers a change of pace up front that is, somewhat surprisingly, jiving perfectly with his more technical teammates.
FiveThirtyEight's Soccer Power Index (SPI) has the usual suspects rated as the best teams in this season's Champions League: Manchester City, Bayern Munich, and Liverpool occupy the top three spots at the moment. However, Ajax are fourth.
Until we see evidence to the contrary, the storied club should be viewed as a legitimate candidate to make serious noise in the tournament.
Barca's unspectacular win papers over cracks
It took them until Matchday 3, but Barcelona got their Champions League campaign up and running with a 1-0 win over Dynamo Kyiv on Wednesday.
But the path to victory was rougher than it should have been against a team Barcelona would have historically been heavy favorites to beat. Less than a year after winning 4-0 on a trip to Ukraine, Barca had to grind their way to victory at the Camp Nou.
On an evening when the hosts struggled to generate scoring opportunities, it took the heroics of a defender to decide the match. Gerard Pique scored the winner and became the first player to register a Champions League goal for the club since Lionel Messi's departure.
Despite getting the three points, it was a brutal performance that won't fill fans with confidence ahead of the season's first edition of El Clasico this weekend. If Koeman can't inspire his men ahead of the showdown with Real Madrid, it could spell the end to the Dutchman's time in charge.
Ronaldo rescues Solskjaer … again
Of course.
For the second consecutive Champions League match, Cristiano Ronaldo saved the blushes of Manchester United and manager Ole Gunnar Solskjaer, delivering a late header to cap a stirring 3-2 comeback win over Atalanta.
Villarreal know the feeling, too.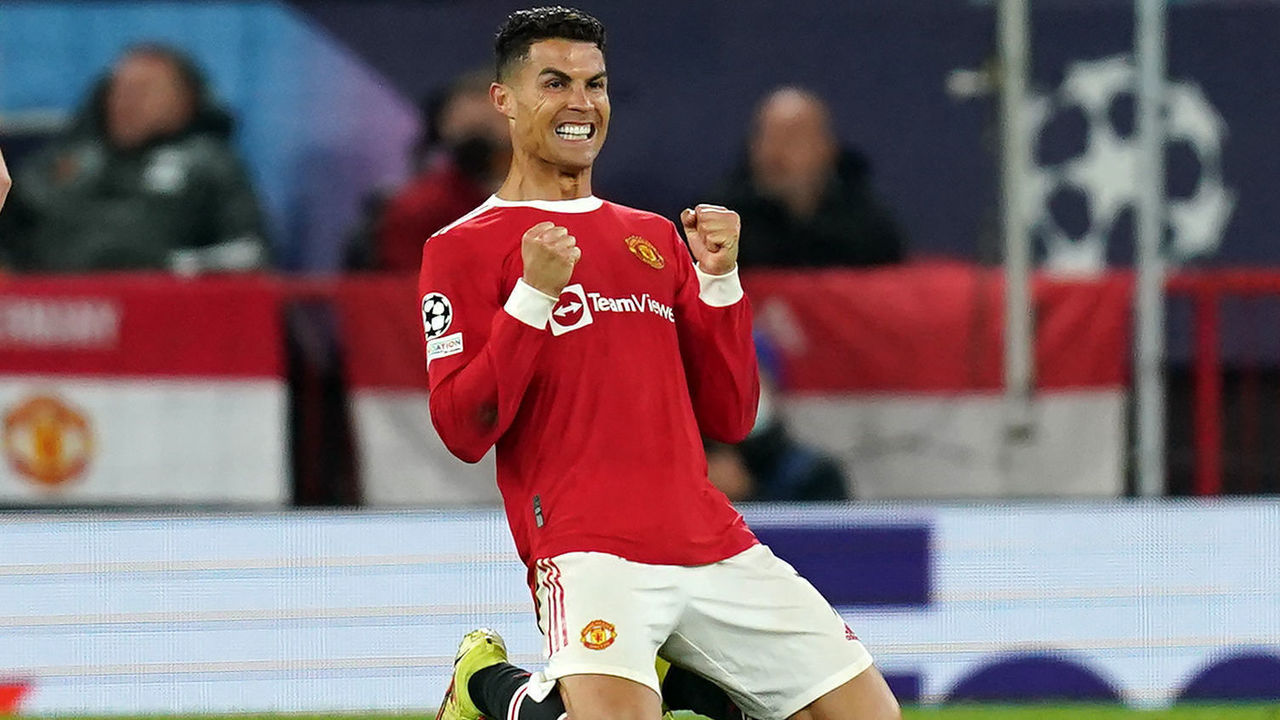 Solskjaer, who has come under increasing pressure amid the club's poor run of form, was surely the most relieved person inside Old Trafford as he watched Ronaldo's header hit the back of the net in the 81st minute. Though United created some chances in the first half, they again looked disorganized in defense and cumbersome overall, and the team, down 2-0 at halftime, was jeered off the pitch. The home crowd was growing restless.
Such a thrilling comeback will surely placate some – being able to turn that game around was no small feat, and praise is warranted – but getting into that situation in the first place should keep the alarm bells ringing. All is not solved, and the same pressing questions remain.
Does Solskjaer have the tactical nous to fix what's ailing the team? Or, as has long been suggested by his detractors, is he more of a cheerleader who needs to make way for a more celebrated tactician who can get the best out of a very talented squad?
Welcome to the De Sciglio renaissance?
Mattia De Sciglio was an afterthought for many Juventus supporters following his return from a loan spell with Lyon, but the versatile Italian has shown in recent matches why Massimiliano Allegri continues to have faith in him.
The 29-year-old, never the most buccaneering full-back, has directly contributed to Juventus' last two goals, whipping in delicious crosses against Roma this past weekend and Zenit St. Petersburg on Wednesday. Juve claimed 1-0 victories in both contests.
De Sciglio is often afforded plenty of space by the opposition, who have clearly identified him as the Bianconeri's least threatening outlet, regardless of which flank he takes up. It's not an unwarranted approach, to be fair, but if he continues to make worthwhile attacking contributions, opposing teams will eventually need to account for a player who some didn't expect to see wearing a black and white shirt at all this season.
Time for Tuchel to get creative
Chelsea cruised to a 4-0 win over Malmo on Wednesday, but any delight was tempered after watching strikers Romelu Lukaku and Timo Werner both leave the contest in the first half with worrying injuries.
Thomas Tuchel said after the victory that the Belgian star twisted his ankle, adding that the German speedster sustained a hamstring issue. He suspects the duo will miss "some games," according to James Olley of ESPN. The extent of their ailments will be learned later this week.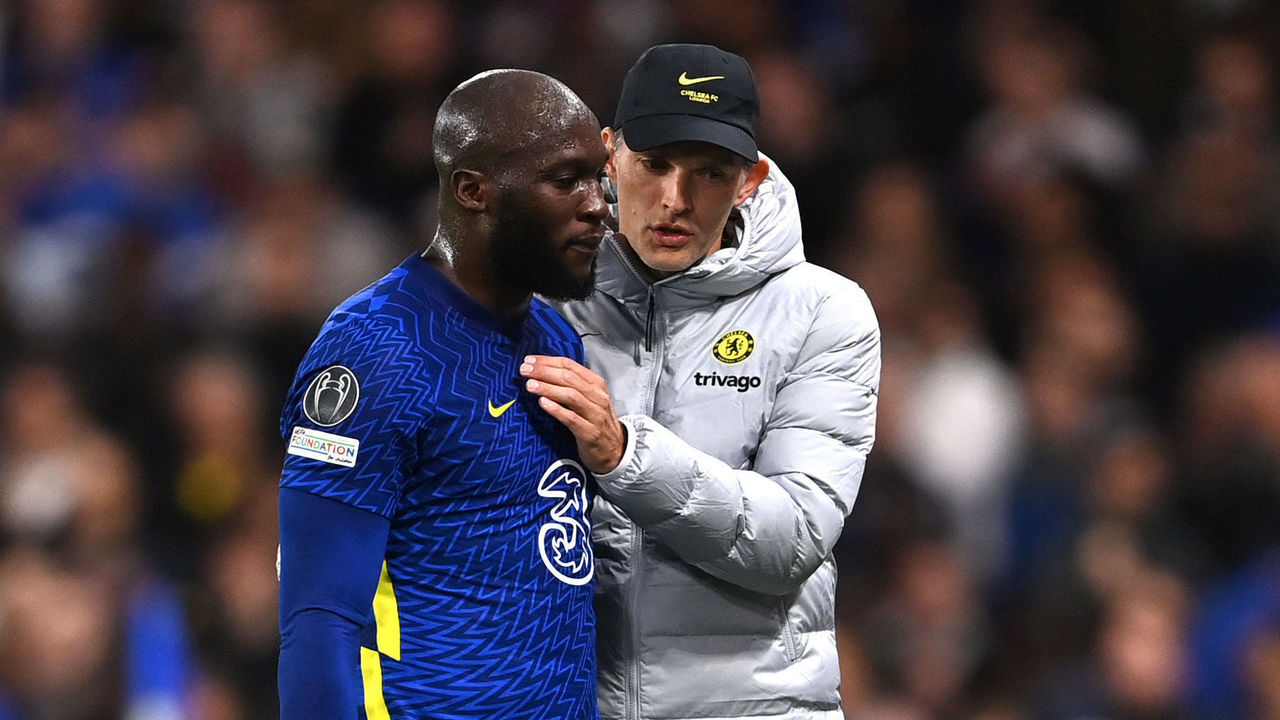 Barring a rapid recovery, Tuchel will need to get crafty with his lineup selections in the coming weeks. Kai Havertz, who found the net in Wednesday's rout, figures to see some time as a false nine.
There's never a good time for injuries, but the Blues will take solace in the fact that Lukaku and Werner's setbacks come during the most favorable portion – at least on paper – of Chelsea's schedule.
Adeyemi ready for big move
Karim Adeyemi will very likely be the subject of a bidding war in January.
The Red Bull Salzburg forward, 19, brought his tally to three goals in as many matches in this season's Champions League, scoring an early marker in his side's 3-1 triumph against Wolfsburg. The Austrian club is now sitting pretty atop Group G and will fancy its chances of reaching the knockout stage.
The German international's explosiveness has been central to Salzburg's success. In addition to his scoring prowess, the teenager has won four penalties in three games. Defenders can't handle him.
Manager Matthias Jaissle should probably enjoy the next couple months while he's able to call upon Adeyemi; a handful of Europe's top clubs are apparently eyeing an opulent transfer for the youngster, who looks destined to be the next big star to come through the vaunted Red Bull pipeline.
Chiesa, Son among 5 Ballon d'Or snubs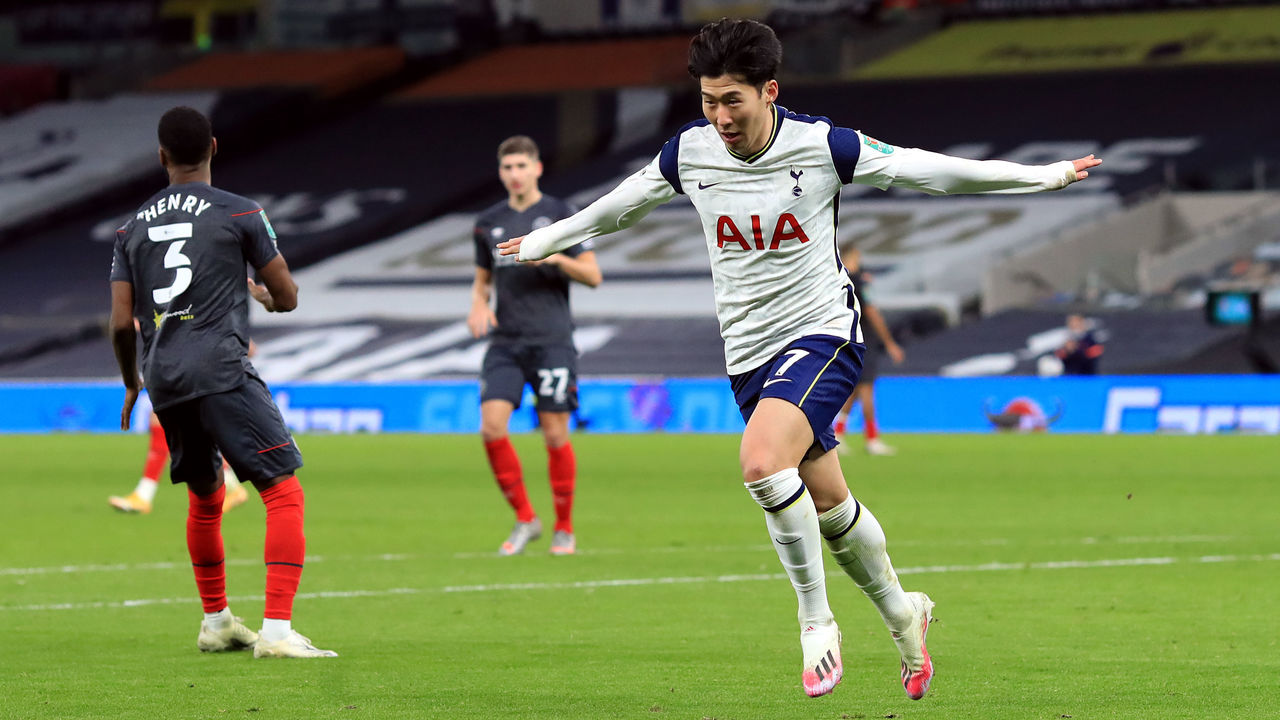 The finalists for the 2021 Ballon d'Or award were unveiled Friday, with many of football's biggest stars occupying a spot on the prestigious list.
As is the case every year after France Football releases its 30-man shortlist, there are a handful of controversial omissions.
Here are five of the biggest snubs for the 2021 Ballon d'Or award:
Heung-min Son (Tottenham/South Korea)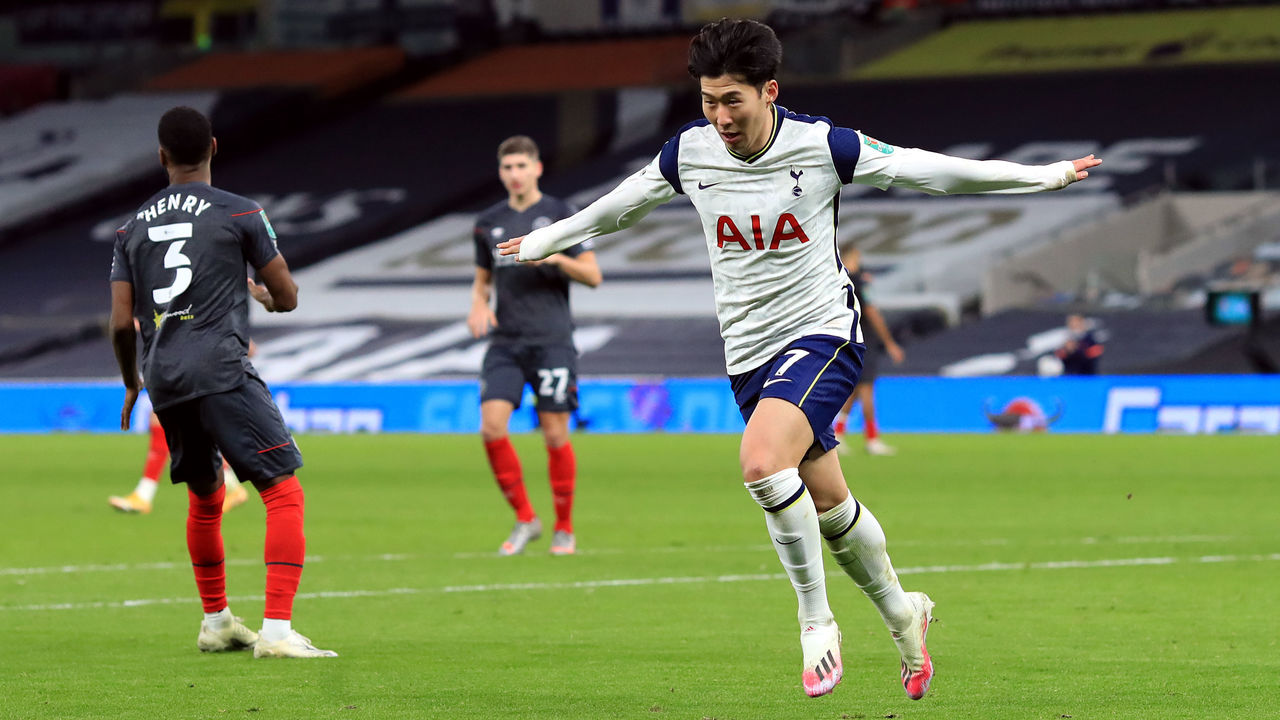 On the heels of another sensational season at Tottenham Hotspur, Heung-min Son somehow failed to make the cut for the revered honor.
Son was brilliant for Spurs last term, forming a dynamic partnership with Harry Kane on his way to finishing the 2020-21 Premier League campaign with 17 goals and 10 assists. But even though his statistics eclipsed the figures that earned him a place in the top 30 two years ago, the South Korean's best season in north London went unrewarded by the French outlet.
Federico Chiesa (Juventus/Italy)
There's not much more Federico Chiesa could've done to earn his place among football's elite.
The 23-year-old winger developed into an integral component for both club and country last season. But even after playing an influential role in spearheading Italy's journey toward capturing the Euro 2020 title and emerging as a star for Juventus, his heroic efforts weren't enough for some, apparently.
Joshua Kimmich (Bayern Munich/Germany)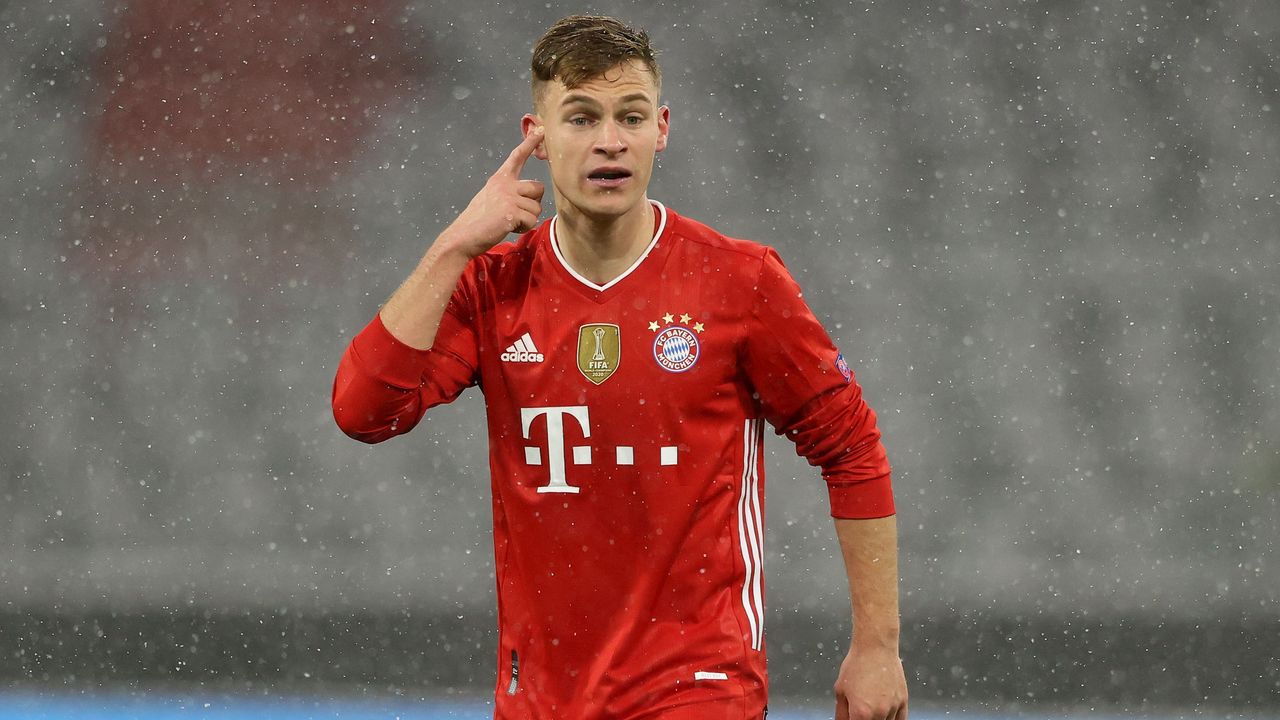 Joshua Kimmich is perhaps the most puzzling omission of the lot. The versatile German is one of Bayern Munich and Germany's most consistent players, yet he's been overlooked by France Football for the second time running.
There's no doubting the 26-year-old will eventually get recognized in the near future. But there's also no doubt that, right now, Kimmich is arguably one of the most important and talented players for a Bayern Munich side that habitually competes for – and wins – titles.
Jan Oblak (Atletico Madrid/Slovenia)
There wasn't any room for Jan Oblak in this year's list of Ballon d'Or contenders, with Italian Gianluigi Donnarumma singled out as the lone representative of the goalkeeping brotherhood.
While there are cases to be made for other goalkeeper snubs – such as Manchester City's Ederson, Liverpool's Alisson, Bayern Munich's Manuel Neuer, and Chelsea's Edouard Mendy – Oblak's exclusion may be the most egregious considering his commanding performances in helping Atletico Madrid end their seven-year wait for a La Liga title.
Marquinhos (Paris Saint-Germain/Brazil)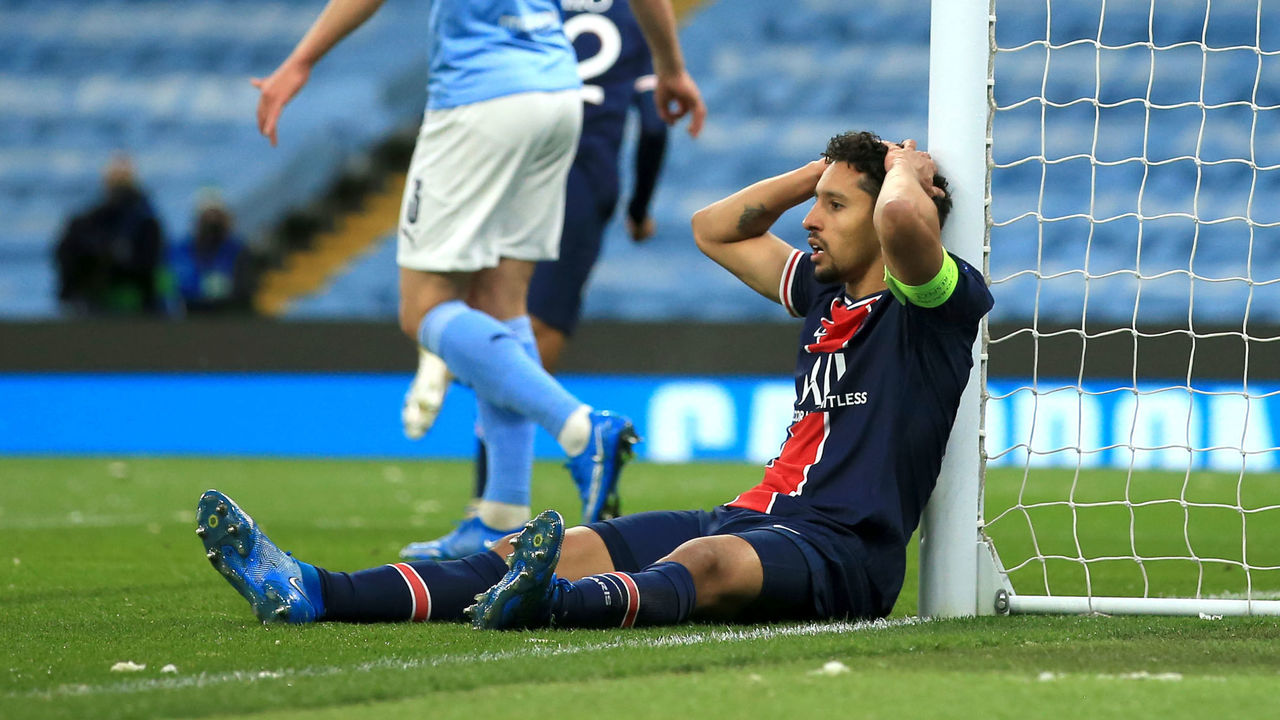 A trophy-less season at Paris Saint-Germain could be one of the explanations for overlooking Marquinhos. But that doesn't mean it's a good reason to omit one of the world's top defenders.
While it was a disappointing season overall for PSG, Marquinhos was a force throughout the campaign before going on to play a vital role during Brazil's journey to the Copa America final last summer.
Honorable mentions: Marcos Llorente (Atletico Madrid/Spain), Thomas Muller (Bayern Munich/Germany), Edouard Mendy (Chelsea/Senegal), Manuel Neuer (Bayern Munich/Germany), Kyle Walker (Manchester City/England)