10 thoughts from this week's Champions League action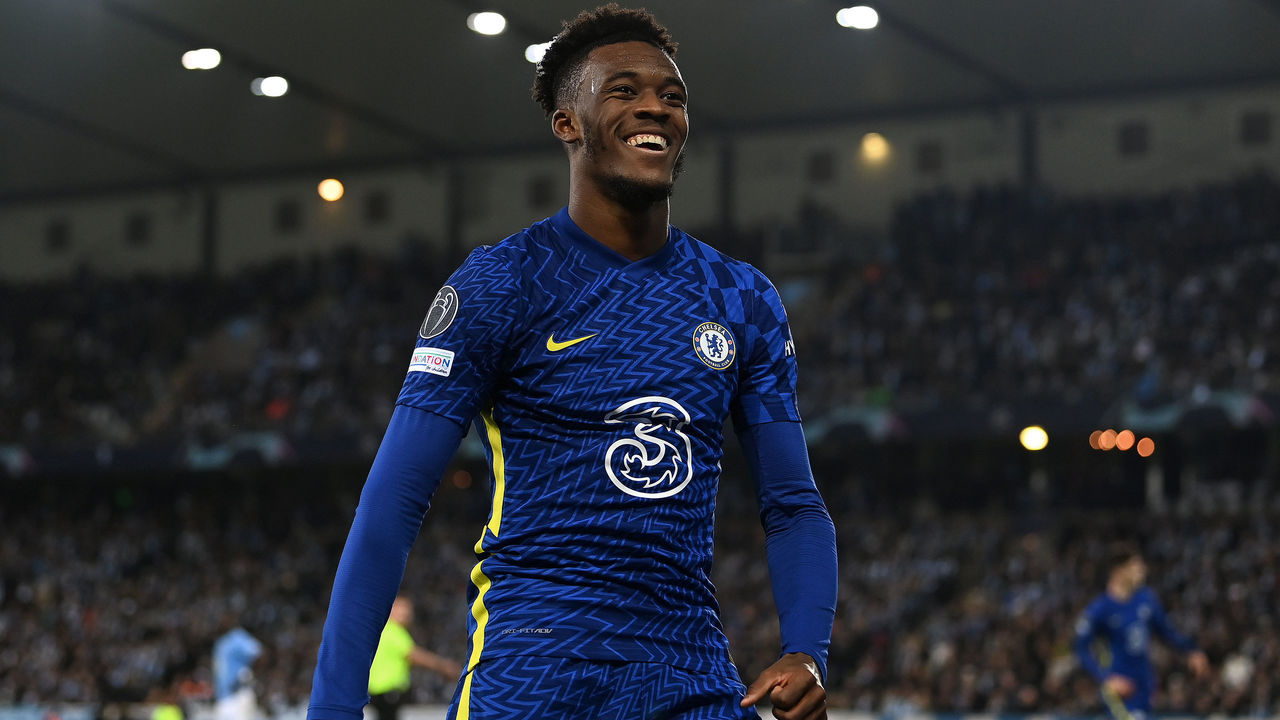 The Champions League rumbled on this week with another entertaining slate of action. Below, we dissect the biggest talking points from Matchday 4 in Europe's premier club competition.
Hudson-Odoi making rare starts count
Chelsea's Callum Hudson-Odoi continued to prove his worth Tuesday with an effective, utilitarian performance against Malmo, setting up the game's only goal with a gorgeous assist from out wide. After switching from the left to the right, Hudson-Odoi stretched Malmo's compact defense, finding space that became sparse in the opening half.
He's done well to bide his time and wait for his chance, which is now in his hands due to injuries to Romelu Lukaku and Timo Werner. The 20-year-old could've easily fled for greener pastures in the summer. Instead, he accepted his role, along with the challenge of fighting his way back into the starting lineup.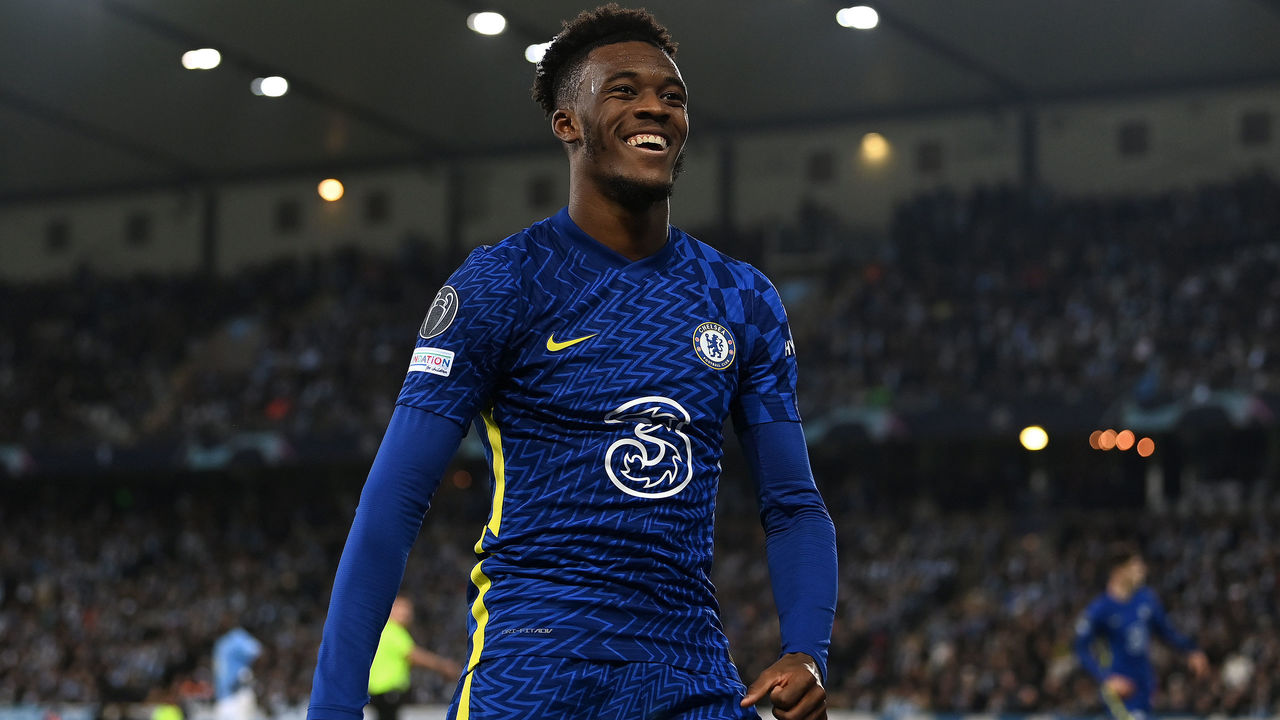 And he's come a long way since manager Thomas Tuchel made an example of him in February by hauling him off just 31 minutes after subbing him on. The difference lies in Hudson-Odoi's commitment to the task at hand. He's made himself available as a right-wing-back, right-winger, and attacking midfielder, filling roles as Tuchel sees fit.
He did it again in Sweden on Tuesday, making an impact within 10 minutes of Tuchel's tactical switch.
Can Ronaldo continue saving United?
If you have to depend on one player to regularly bail you out, it may as well be Cristiano Ronaldo, the greatest scorer of all time.
But just how long can Manchester United go on without paying the piper?
United cheated death once again Tuesday, relying on Ronaldo's heroic interventions to eke out a 2-2 draw away to Atalanta. His match-saving brace – scored via two off-script plays that caught Atalanta's otherwise alert defense off-guard – came as the rest of his teammates struggled to execute anything resembling a game plan. Only center-back Eric Bailly – author of several last-ditch tackles – can also fly home feeling remotely proud of his performance.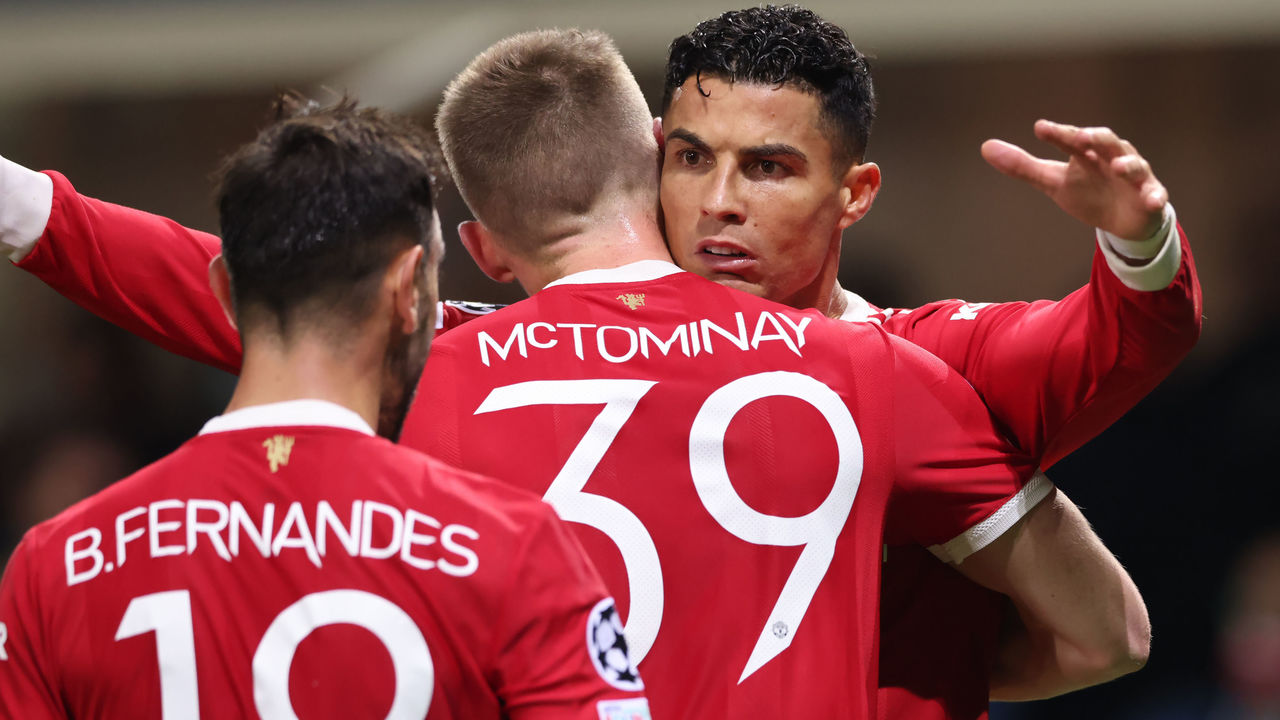 United's erratic football was in direct contrast to Atalanta's slick and stifling style of play. La Dea moved the ball with purpose and hounded United whenever they were in possession. United captain Harry Maguire couldn't cope with Atalanta's speed.
The frustrating thing about this team is it's more than capable of playing good and tidy football. United can even play at high intensity. They just don't do it for a full 90 minutes; the quick exchange of passes that led to Ronaldo's initial equalizer in first-half stoppage time were by far the exception.
At some point, the Red Devils' inefficiencies will begin to outweigh Ronaldo's own individual greatness.
Barcelona don't need to win pretty
A win's a win – even for Barcelona.
At no point during Tuesday's 1-0 victory at Dynamo Kiev did Barcelona look like the juggernaut of old. They played in 25 crosses – many of the speculative variety – and fired a measly four of 15 shots on target. It was up to 19-year-old Ansu Fati to secure the club's first away win of the season, an important hurdle cleared during a forgettable campaign that's been low on style and even lower on substance.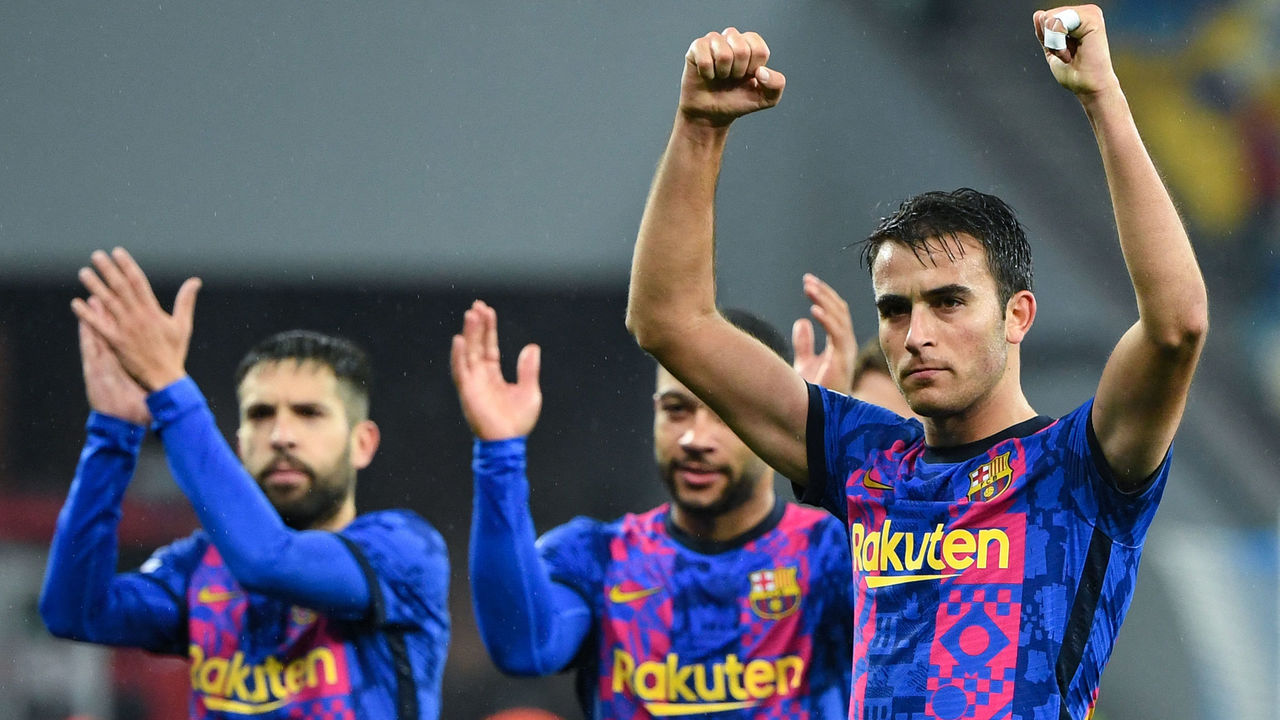 Forget the principles of Cruyffian football. Even with Fati, the promising Gavi, and Pedri in the side, and Xavi potentially coming on board, this team can only dream of playing good football.
Simply put, it needs to find ways to win, if only to bide time until the club can sort itself out. With an interim manager in place, crippling debt, and Camp Nou poised for redevelopment, Barcelona have no time to worry about the sheen of their performances. A win like Tuesday's is exactly what they need to get through this storm, no matter how uncharacteristic it may be for a club and fan base that demands a certain polish on every result.
Lewandowski in the GOAT bracket?
Some food for thought: just how highly would Robert Lewandowski be regarded if he didn't play in the same era as Ronaldo and Lionel Messi?
The same can be asked of a handful of elite stars who have been overshadowed by two of the greatest to ever play the sport, but Lewandowski should arguably be the most aggrieved with having to share the spotlight.
The Bayern Munich scoring machine – who racked up another hat-trick in Tuesday's 5-2 victory over Benfica – now has 81 Champions League goals in 100 tournament appearances; when Messi and Ronaldo reached the 100-match mark in the competition, they had 77 and 64 tallies, respectively.
There's an inevitability about Lewandowski. At this point, it's a surprise when he doesn't score. That rarely happens, by the way; the Polish hitman now has 22 goals in 18 games across all competitions for Bayern this season.
Individual accolades are an imperfect way to evaluate footballers – we put too much stock into them, generally – but Lewandowski is the obvious pick for the Ballon d'Or this year.
Dybala vital to Juve's revival
Juventus' early-season domestic struggles have been discussed ad nauseam, but the Bianconeri are enduring no such problems in the Champions League, joining Bayern in the round of 16 by virtue of an entertaining 4-2 win over Zenit St. Petersburg on Tuesday.
Juve, languishing in ninth place in Serie A and tied on points with the likes of Hellas Verona (against whom they just lost), Bologna, and Empoli, are perfect on the continent after four games, including a win over title holders Chelsea.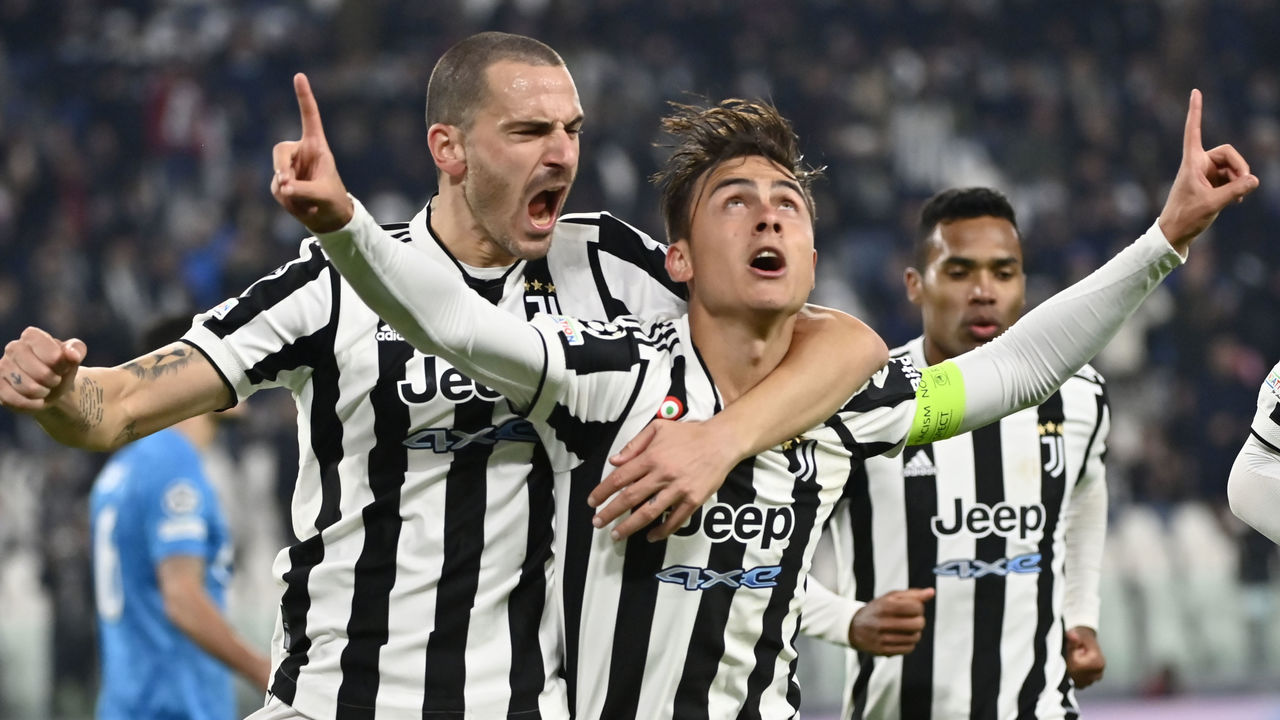 Massimiliano Allegri is still tinkering, searching for the right tactical approach and lineup. One thing is abundantly clear, though: the team needs to accentuate Paulo Dybala's skillset to thrive. The Argentine, along with Federico Chiesa, is capable of elevating the club back to recent heights.
Dybala was at his intoxicating best on Tuesday.
He scored twice (including a penalty), showed off his mazy dribbling ability in tight spaces, linked up sharply with his fellow forwards, and came agonizingly close to sealing a hat-trick with multiple trademark curlers from just outside the area. It was a vintage performance from the 27-year-old, who seems to be getting back up to speed after recovering from a thigh injury.
Whatever system Allegri ultimately settles on as his primary setup, Dybala will be the central figure.
AC Milan lacking something in Europe
AC Milan are undefeated in Serie A after winning 10 of their first 11 matches with 25 goals scored. So why are they still winless in the Champions League?
Sure, one could call it inexperience. Several starters made their Champions League debuts this season – in the Group of Death, no less. One could also highlight the questionable officiating that put the Rossoneri at a disadvantage in otherwise tight contests against Atletico Madrid and Porto; a clear foul on Milan's Ismael Bennacer went unnoticed Wednesday as Porto scored their only goal of a 1-1 game.
But none of that fully explains why Milan can't replicate in Europe the quick, cohesive football they love to play in Serie A.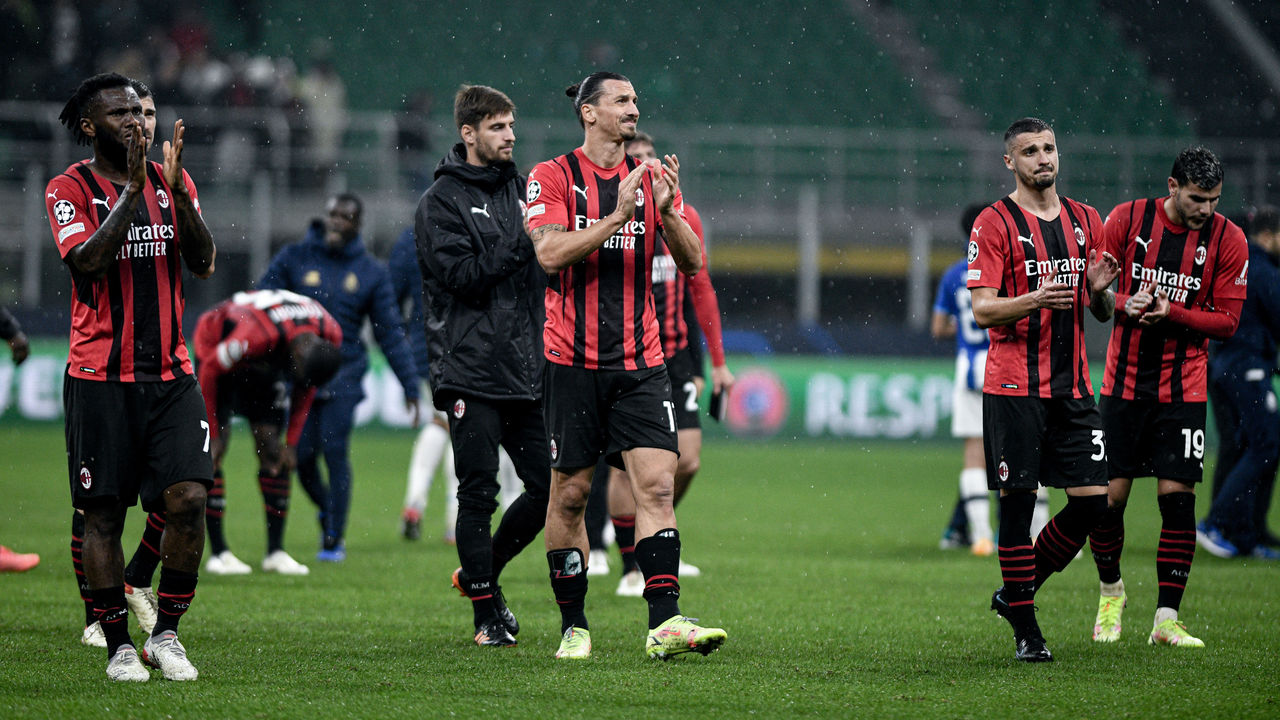 One could forgive Milan for losing to Liverpool in September. It was the club's first Champions League match in seven years and in the cauldron that is Anfield. The loss at home to Atletico, meanwhile, came against the backdrop of a refereeing disaster. But Milan struggled in the air and in midfield in both games against Sergio Conceicao's organized Porto.
Maybe this season will help Stefano Pioli's side understand what it takes to win in the Champions League. Because if Milan continue to perform in Serie A, they'll certainly be back.
Vinicius rewards Madrid's patience
A big-money move to Real Madrid is always accompanied by sky-high expectations – especially for a teenager billed as Brazil's next superstar.
That's precisely what happened to Vinicius Junior when Los Blancos splashed €45 million to acquire him from Flamengo in 2017. Early returns were a source of frustration for Real Madrid supporters before this season, with the young winger showing undeniable promise but failing to find the consistency expected of such an expensive signing.
There have been no such issues this season.
Vinicius, now 21, has been on a tear to begin the campaign, forging a dynamite understanding with attacking fulcrum Karim Benzema. After setting up both of Benzema's goals in Wednesday's 2-1 win over Shakhtar Donetsk, the electrifying Brazilian now has 14 goal contributions (nine goals and five assists) in 13 starts this season.
Vinicius was always going to need some time to make the leap. But, all things considered, it's happened in a flash for the blossoming star, who's well on his way to winning over the famously impatient Real Madrid crowd.
Wijnaldum deserves more chances at PSG
Mauricio Pochettino took Georginio Wijnaldum's plea to heart.
Wijnaldum made clear in October that he was displeased with his lack of playing time since joining Paris Saint-Germain as a free agent last summer. After serving as a vital cog in the Liverpool midfield in recent years, the Dutch international expected a larger role in the French capital.
"The situation is not what I wanted. I have played a lot in recent years, was always fit, and also did very well," the midfielder said at the time. "This is something different, and that takes getting used to. I was really looking forward to the new step, and then this happens. It is very difficult.
"That's football, and I'll have to learn to deal with that. I'm a fighter. I have to stay positive and work hard to turn it around."
Mission accomplished.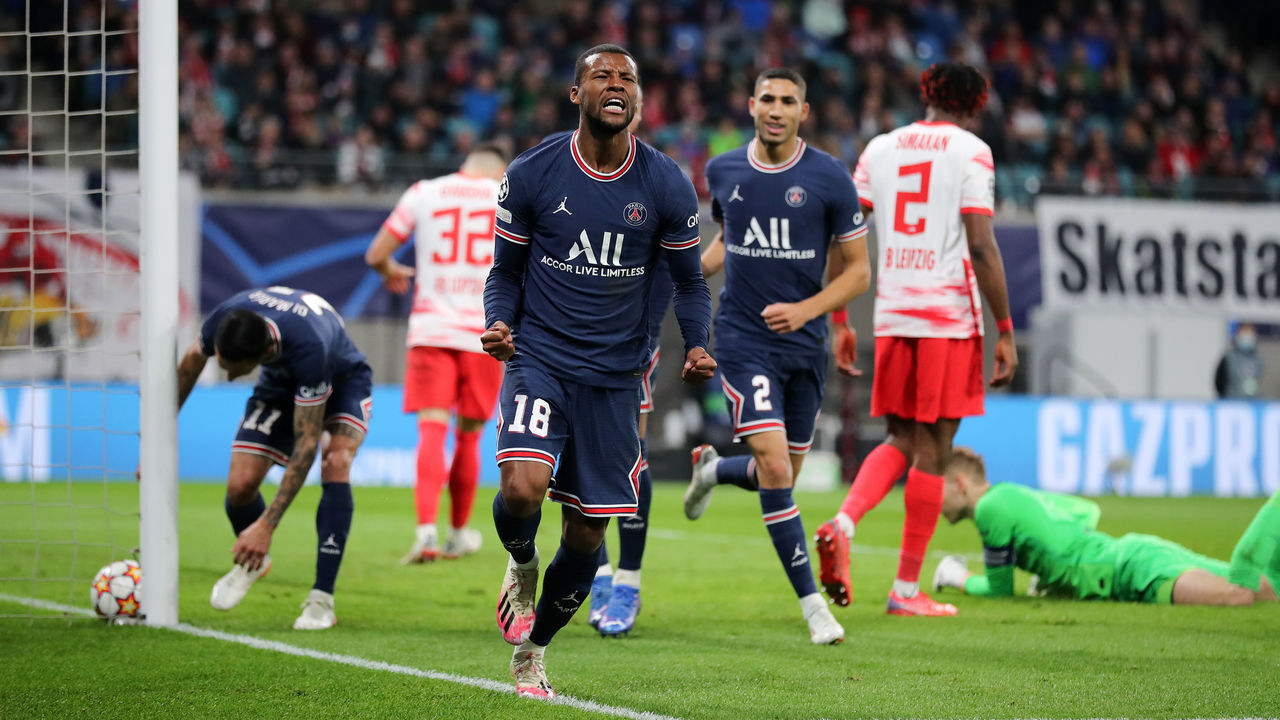 Wijnaldum entered Matchday 4 having played just 87 Champions League minutes this season. He's surely earned more opportunities after scoring twice in PSG's 2-2 draw with RB Leipzig on Wednesday.
It's easy to say in hindsight, but Wijnaldum's lack of action always seemed odd: He profiles as the ideal box-to-box player to link PSG's oft-isolated attackers to the rest of the team, and Pochettino's squad has looked painfully disjointed this season. Wijnaldum's performance Wednesday should help cement his status as a consistent starter, which should give PSG more structure.
Atletico's street smarts don't cut it anymore
Atletico Madrid tried their best to unsettle Liverpool during Wednesday's visit to Anfield. They targeted Sadio Mane from the beginning, knowing they'd have a chance if they slowed down Liverpool's star players.
But Atletico's game plan was obvious from the beginning.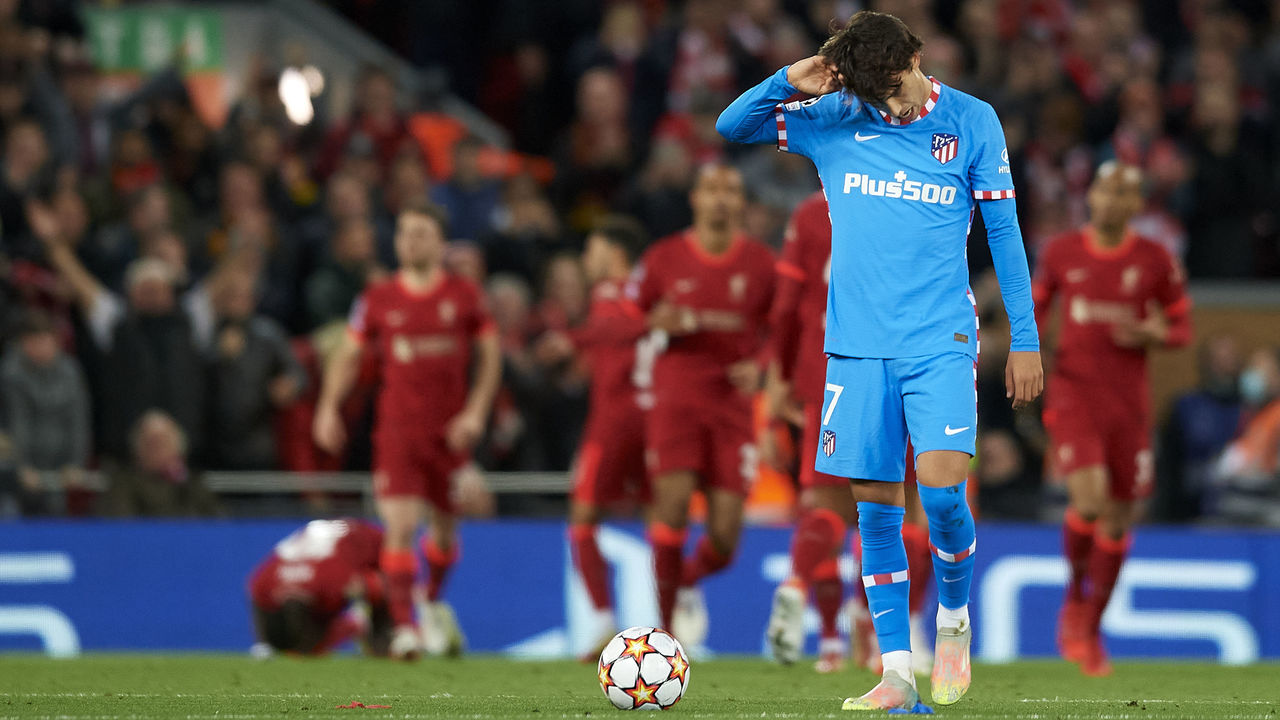 "We know they'll be streetwise and ruthless," Reds boss Jurgen Klopp said before the match. "We have to overcome that."
That they did. Liverpool were already up 2-0 when Atletico's Felipe was sent off for stomping on Mane's heel. Luis Suarez – one of the most streetwise players in the game – barely made an impact. In the end, the score flattered Atletico.
Diego Simeone even went with four attackers, an unusual tactic given his preference for defensive, rough-and-tumble football. The Argentine has struggled to find the right balance with this squad, and it could prove costly with Atletico now sitting third in Group B.
Immutable law of the ex haunts PSG
When a club has Messi, Kylian Mbappe, and Neymar, its brass won't lose too much sleep over the attackers it may have bailed on too early in previous years. PSG certainly don't need more firepower up front.
But it's obvious now that PSG's decision to let academy graduate Christopher Nkunku depart in 2019 for a mere €15 million was a mistake.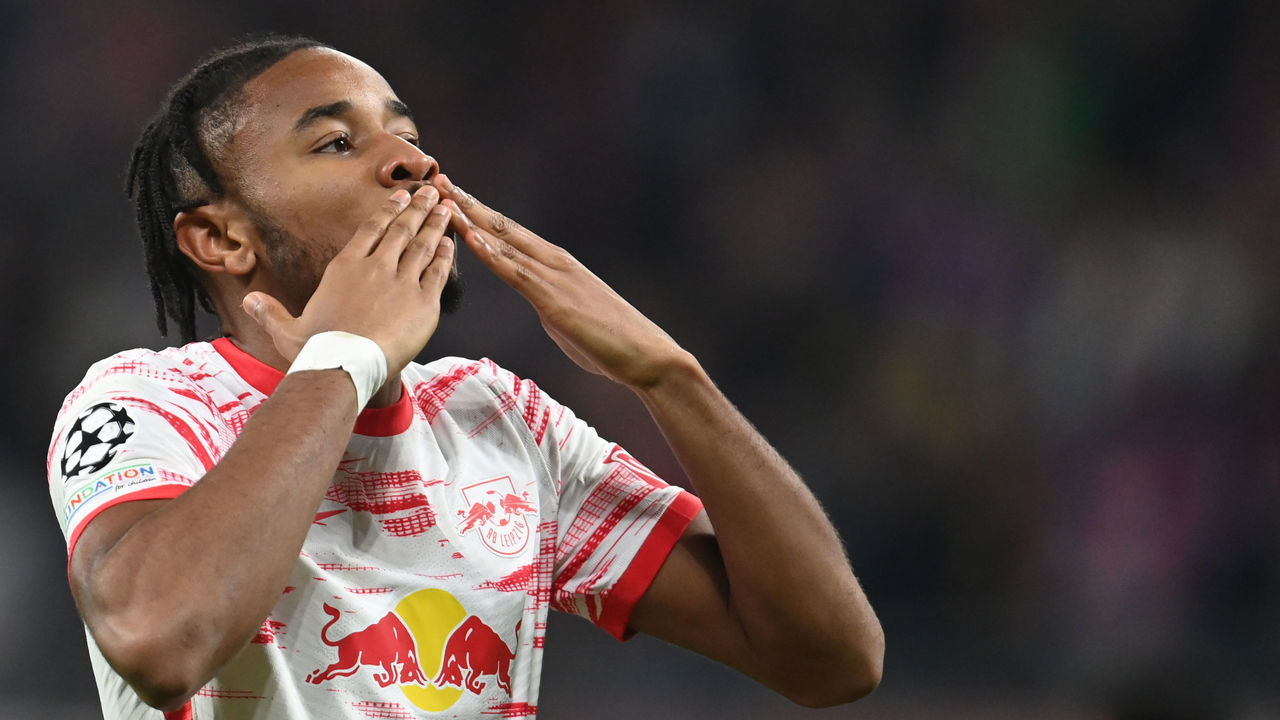 The 23-year-old is enjoying a true breakout campaign, with his exquisite header at the Red Bull Arena on Wednesday giving him five goals in four Champions League matches this season. A constant thorn in the side of his former team over a frenetic 90 minutes, Nkunku also won the penalty that led to Leipzig's last-gasp equalizer.
Nkunku could have been a homegrown success story had PSG exhibited some patience. Instead, he looks destined to become the latest in an ever-growing list of players who secure a mega-money move after a brief stop at Leipzig.
1 player Europe's top clubs should sign before transfer window closes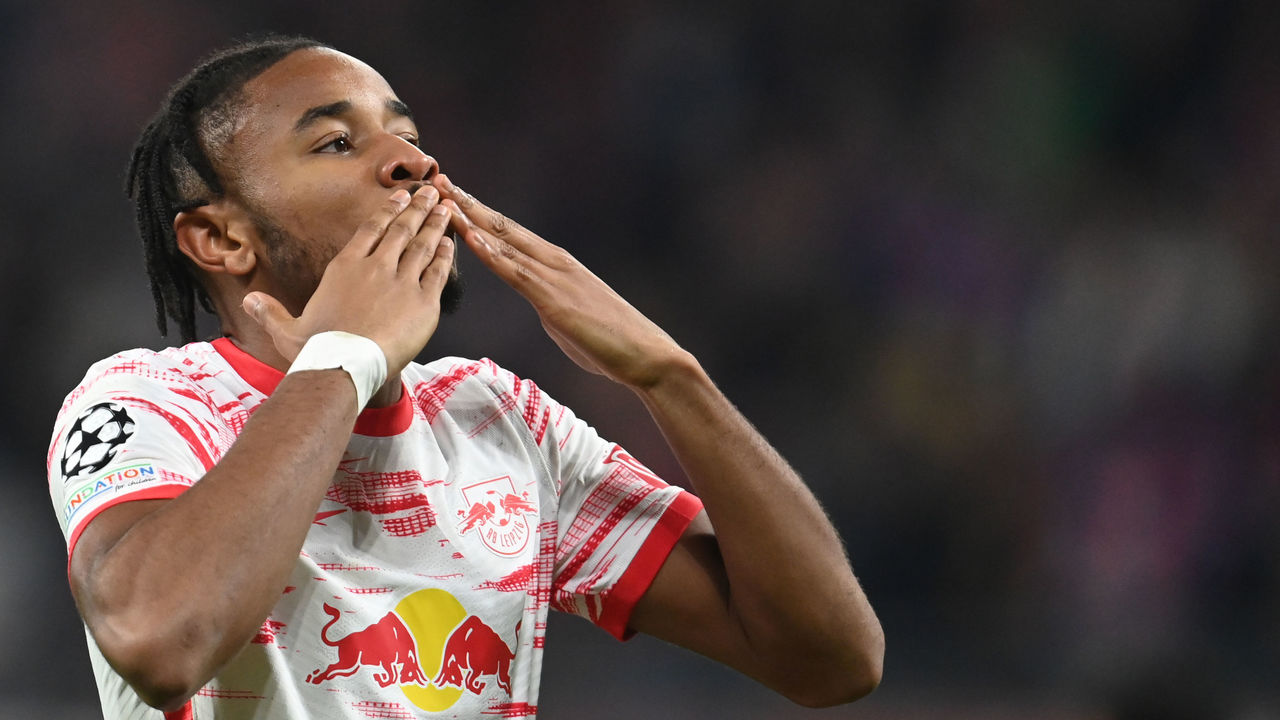 Time is running out for teams to make a splash in the January transfer window. With the shopping period set to close next week and a flurry of late activity expected in the coming days, we highlight one player that Europe's top clubs should be targeting at the 11th hour, even if it means getting creative to get the deal over the line.
Note: Estimated transfer values provided by transfermarkt.com.
Premier League
Arsenal: Alexander Isak
Club: Real Sociedad | Position: Striker | Value: €40M
With Pierre-Emerick Aubameyang on the outs and Alexandre Lacazette floundering, Arsenal have mustered one goal in their last five matches – the Gunners badly need an influx of scoring punch. Seemingly set to miss out on primary target Dusan Vlahovic, the north London outfit would be wise to put all their efforts into convincing Real Sociedad to part with Isak, the 22-year-old Swedish gem who would become the focal point of Arsenal's attack.
Chelsea: Jules Kounde
Club: Sevilla | Position: Center-back | Value: €60M
Chelsea's interest in Kounde is longstanding – and with good reason. The Frenchman is a prototypical modern defender: He reads the game well, has excellent mobility, and, crucially, is comfortable on the ball. With Antonio Rudiger, Andreas Christensen, and Cesar Azpilicueta all impending free agents, the Blues need to be proactive to ensure they aren't left frantically competing for signatures this coming summer.
Liverpool: Christopher Nkunku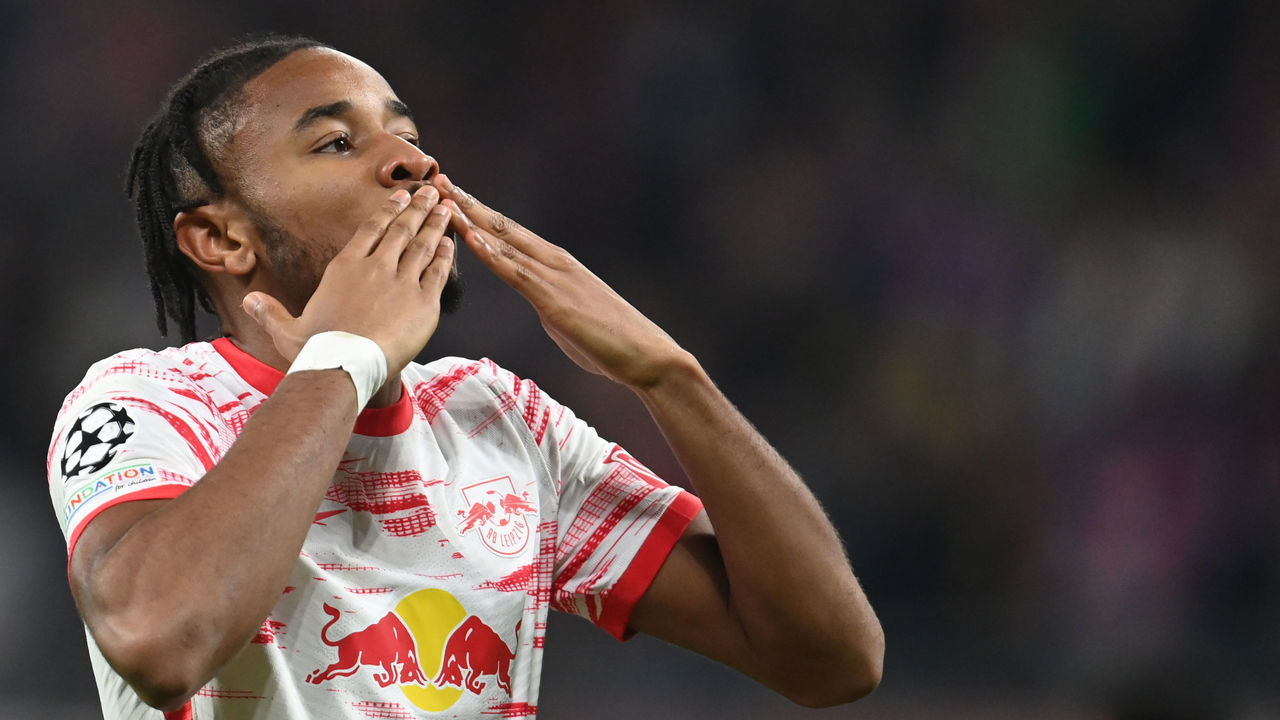 Club: RB Leipzig | Position: Attacking midfielder/winger | Value: €55M
Nkunku is ready for the next step. An electric talent who offers positional versatility, his familiarity with a high-octane system at Leipzig would help make the acclimation process at Liverpool a little easier. Rumors of interest in Nkunku suggest the club's scouting and analytics departments have already done their homework and identified the Frenchman as an ideal signing. The Reds hit a home run with Diogo Jota, and Nkunku could have the same impact.
Manchester City: Julian Alvarez
Club: River Plate | Position: Striker | Value: €20M
What do you get for the team that has just about everything? One of the most exciting young forwards in South America, apparently. Manchester City are on the verge of sealing a deal for the 21-year-old Argentine international, moving to ensure their recent run of Premier League dominance continues long into the future. City don't need Alvarez right away – the title race is just about sorted already – and can start thinking about the coming years.
Manchester United: Bruno Guimaraes
Club: Lyon | Position: Midfielder | Value: €30M
Few sides can compete with Newcastle United's newfound riches, but Manchester United, one of the sport's established powers, are certainly one of them. The Red Devils, like Newcastle, happen to be in the market for a central midfielder and could aim to hijack their peers' reported €40-million move for Brazilian standout Guimaraes. It would address a glaring need and send a message that at least some power still resides at Old Trafford.
Tottenham Hotspur: Adama Traore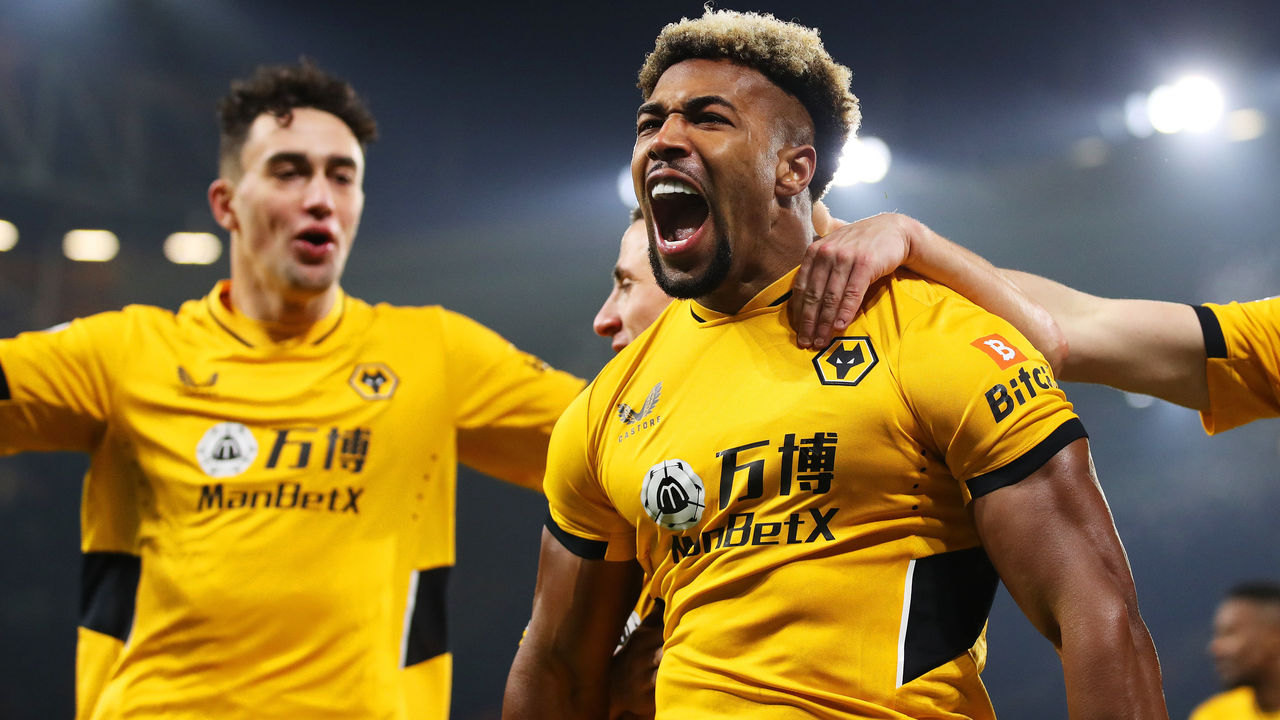 Club: Wolverhampton Wanderers | Position: Winger | Value: €28M
The prospect of Antonio Conte working with Traore is tantalizing. For some time, discussions surrounding the strapping 26-year-old have focused too much on what he can't do on the pitch – namely, his final product is sometimes lacking. But Traore brings so much to the table with his elite dribbling ability, and one of Conte's best traits as a manager is amplifying the specific skills that his players do have. Together, the two could make magic at Tottenham.
La Liga
Atletico Madrid: Darwin Nunez
Club: Benfica | Position: Striker | Value: €32M
With Luis Suarez expected to depart this summer and Joao Felix potentially joining him in search of a better stylistic fit, Atletico Madrid should be in the market for another forward. Luckily, Nunez fits the bill. The 22-year-old is exactly the type of robust presence you associate with Diego Simeone's side. Wildly athletic, the Uruguayan forward's blend of top-line speed and physicality would be welcomed at the Wanda Metropolitano.
Barcelona: Alvaro Morata
Club: Juventus (on loan) | Position: Striker | Value: €35M
Despite relying on bank loans and magic beans to sign new players, Barcelona remain active in the transfer market. The rebuilding Blaugrana have a lot of issues to rectify, and additional scoring prowess is near the top of the list. Xavi's admiration of Morata could help push a deal over the line, but any move is complicated because the Spaniard is on loan at Juventus from Atletico Madrid, adding another layer of complexity to negotiations.
Real Madrid: Noussair Mazraoui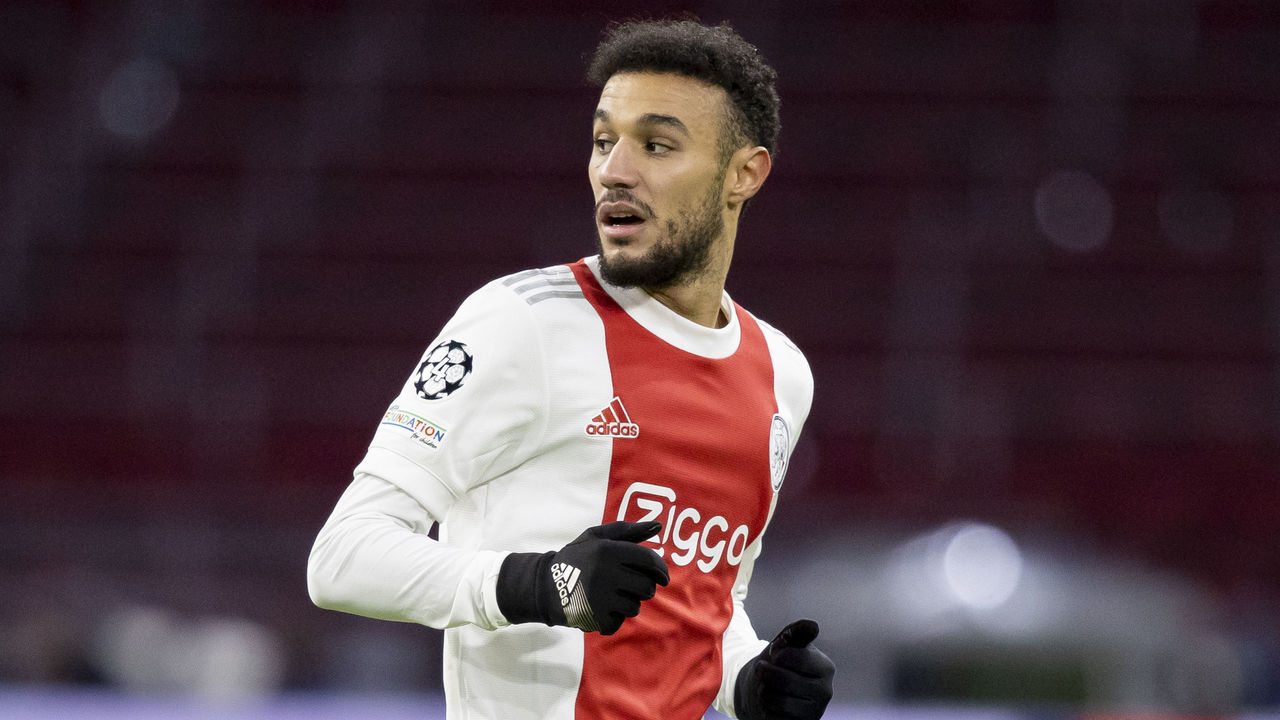 Club: Ajax | Position: Right-back | Value: €18M
Real Madrid have a few players who can operate at right-back, but outside of Dani Carvajal, there aren't any natural options. The Spaniard is now 30, though, and he endured an injury-plagued 2021 – the decline is on its way for the decorated veteran. Mazraoui is due to become a free agent in the summer, but Los Blancos could jump the line and pay a nominal fee to secure the services of the 24-year-old Ajax star, who provides oodles of attacking impetus.
Serie A
AC Milan: Andreas Christensen
Club: Chelsea | Position: Center-back | Value: €35M
With Simon Kjaer shelved for the campaign and Fikayo Tomori sidelined for at least one month with a knee injury, AC Milan would be wise to strengthen their backline if they hope to overtake city rivals Inter Milan in the race for this season's Scudetto. Christensen, who's on an expiring deal, represents an opportunity to add someone who can improve the squad immediately but also offers a long-term solution should Alessio Romagnoli depart.
Inter Milan: Paulo Dybala
Club: Juventus | Position: Forward | Value: €50M
Dybala's contract kerfuffle presents an alluring opportunity for Inter to make a huge statement, and frankly, stick it to a direct rival in an extremely satisfying way. The Argentine forward is Juventus' vice-captain and has been a longstanding pillar of the squad. Beppe Marotta, the former Juve CEO now at Inter, could bolster his attacking ranks and kick his former club while it's down. Inter already ended Juventus' title run – now it's time to take things up a notch.
Juventus: Denis Zakaria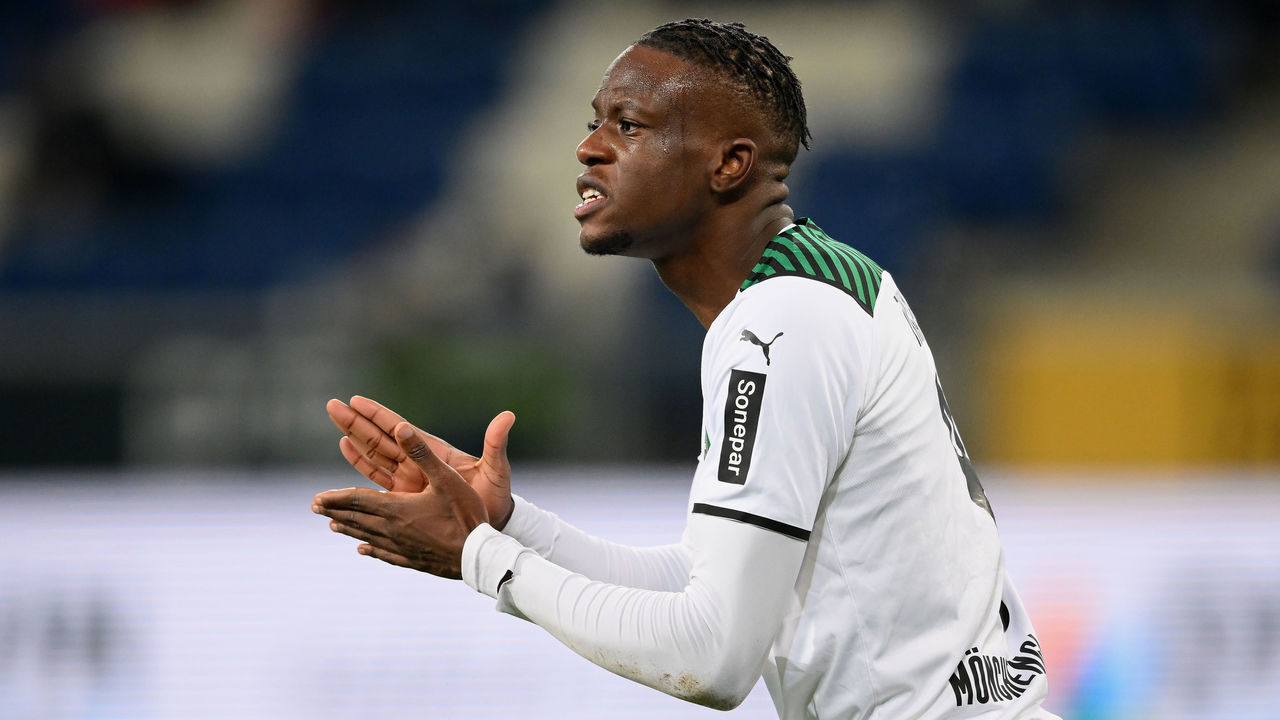 Club: Borussia Monchengladbach | Position: Defensive midfielder | Value: €27M
Juventus are nearing a deal for prolific Fiorentina striker Dusan Vlahovic, which will certainly help the club's anemic attack. The Serbian's addition, though a huge boon, doesn't rectify the glaring weakness in midfield that continues to plague Max Allegri's team. Zakaria would instantly improve a positional group that lacks mobility and a trustworthy shield for the defense while simultaneously freeing up Manuel Locatelli to get forward more often.
Bundesliga
Bayern Munich: Josko Gvardiol
Club: RB Leipzig | Position: Center-back | Value: €25M
With hulking defender Niklas Sule on his way out at campaign's end, Bayern Munich have been tabbed as players in the impending Antonio Rudiger sweepstakes. But bidding wars for stars in their late 20s isn't this team's modus operandi – snapping up exciting young talent has become the Bayern way. Gvardiol, the 20-year-old Croatian who can play both center- and full-back, would help replace the versatility and physicality that Sule provided.
Borussia Dortmund: Karim Adeyemi
Club: Red Bull Salzburg | Position: Forward | Value: €35M
Beating everyone to the punch and procuring a rising young star's services is quintessential Borussia Dortmund fare. That's partly why it almost makes too much sense for Adeyemi to end up at the Westfalenstadion. The German forward, who just turned 20 last week, would add to Dortmund's celebrated crop of youngsters while also helping to soften the blow should Erling Haaland make his anticipated move elsewhere this summer.
Ligue 1
Paris Saint-Germain: Tanguy Ndombele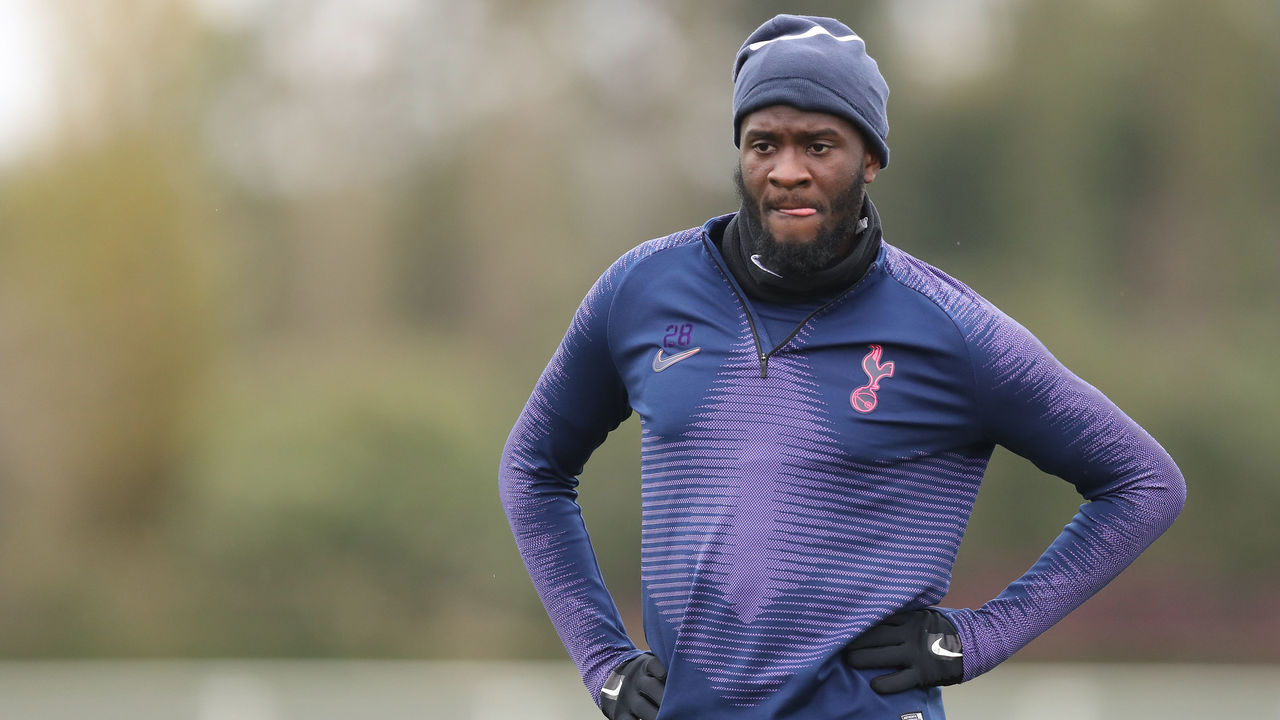 Club: Tottenham | Position: Midfielder | Value: €38M
For the good of both the player and club, Ndombele's time at Tottenham appears to be nearing its end. The partnership simply never worked out the way it should have. But the Frenchman remains a supremely skilled midfielder, and reuniting with former boss Mauricio Pochettino at Paris Saint-Germain could reignite his career. Would a midfield with Ndombele and Marco Verratti be functional? Maybe not, but it would be a wild ride that we deserve to see.
FIFA awards: Live coverage as Lewandowski, Putellas eye top honors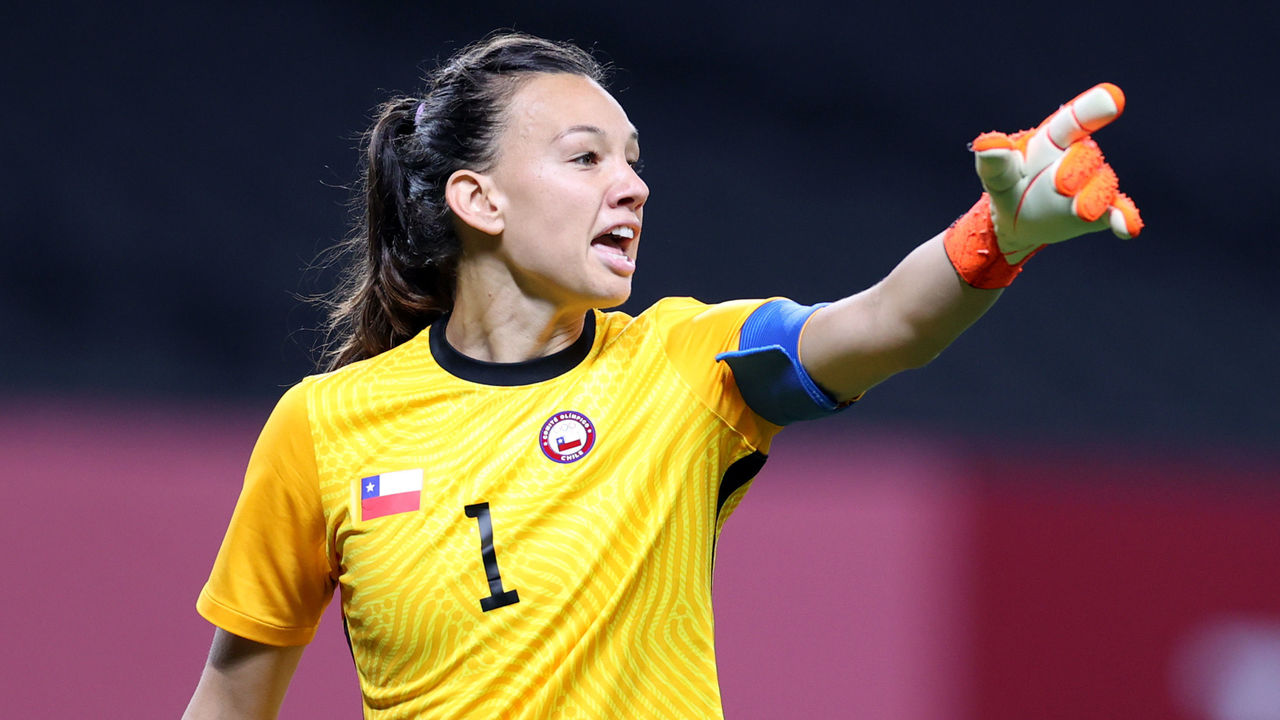 World football's top players and managers of 2021 are being recognized at The Best FIFA Football Awards show on Monday. Below, theScore is tracking all the winners of the various trophies being handed out in Zurich.
Best Women's Goalkeeper
Christiane Endler (Lyon and Chile)
After finishing second in each of the last two years – to Sari van Veenendaal in 2019 and Sarah Bouhaddi in 2020 – Chilean netminder Endler finally landed the award at the third time of asking. Endler backstopped Paris Saint-Germain to the Division 1 Feminine title last season, posting 19 clean sheets while allowing just four goals the entire campaign.
Best Men's Goalkeeper
Edouard Mendy (Chelsea and Senegal)
Mendy has been vital to Chelsea's success since joining the club in 2020, solidifying what was a problematic position for the Blues prior to his arrival. The Senegalese shot-stopper, 29, backstopped Chelsea to the Champions League title in 2021, and finished the calendar year with more clean sheets (29) than goals conceded (27). After his shocking omission from the Ballon d'Or shortlist, Mendy's spectacular season has finally garnered the respect it deserves.
Puskas Award winner
Erik Lamela – Tottenham Hotspur vs. Arsenal (March 14, 2021)
Lamela stunned the world with an outrageous rabona in the north London derby. It was the second of its kind that he had scored for Tottenham Hotspur. Already named the goal of the season in the Premier League, the Argentine's spontaneous strike rightly has now received recognition on a global scale.
FIFA Fair Play Award winner
Denmark national team, medics, and coaching staff
Best Women's Coach
Emma Hayes (Chelsea)
Hayes was speechless when she was revealed as this year's award winner on Monday. The longtime Chelsea coach shouldn't have been, though, after leading her side to a domestic treble in 2020-21. In capturing the Women's Super League, FA Cup, and League Cup crowns, the 45-year-old tactician became the first Chelsea manager to win all three domestic titles on offer in the same season.
Best Men's Coach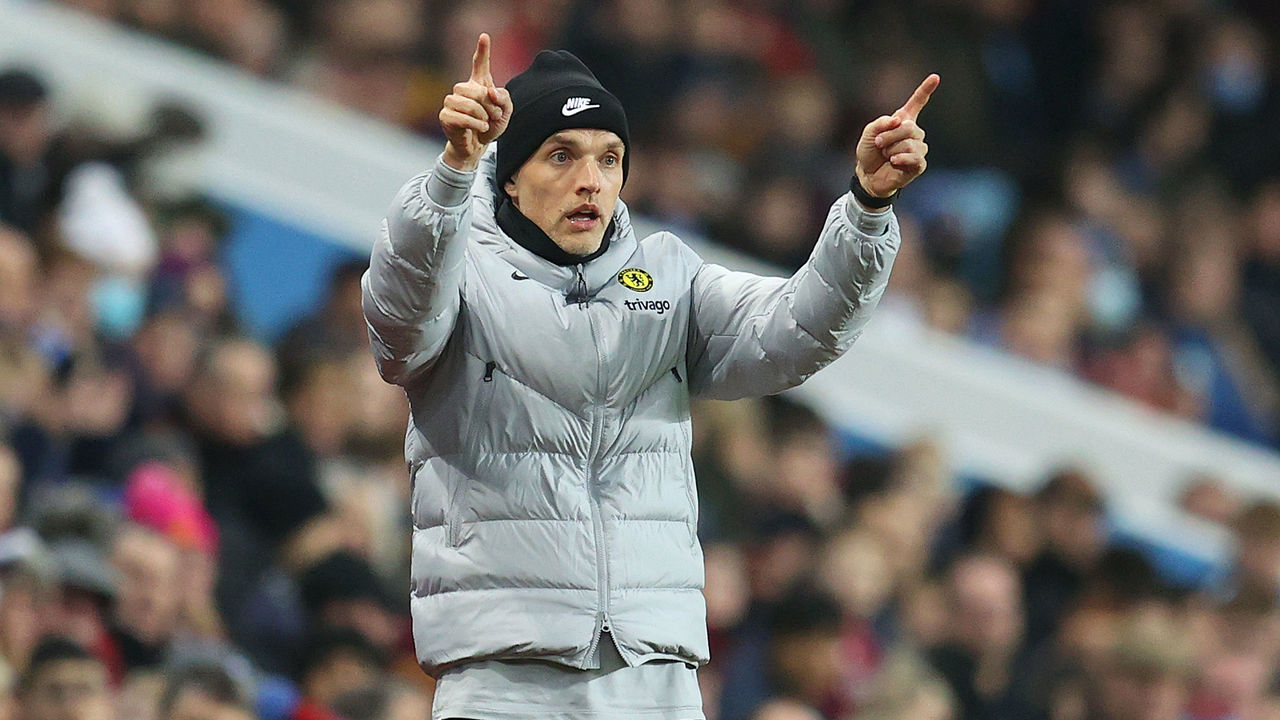 Thomas Tuchel (Chelsea)
The following awards are still to come today …
Best Men's Player finalists
Bayern Munich star Robert Lewandowski is aiming to retain the honor he captured last year. The Polish striker was pipped to the Ballon d'Or by Lionel Messi in November but is the favorite to hoist FIFA's top individual accolade after yet another goal-laden year.
Robert Lewandowski (Bayern Munich and Poland)
Lionel Messi (Paris Saint-Germain and Argentina)
Mohamed Salah (Liverpool and Egypt)
Best Women's Player finalists
A pair of Barcelona superstars are in the running here, with Ballon d'Or holder Alexia Putellas headlining a field comprised of first-time nominees. After English right-back Lucy Bronze broke the trend and took home the silverware last year, the 2021 honor will go to an attacking player once more.
Jennifer Hermoso (Barcelona and Spain)
Sam Kerr (Chelsea and Australia)
Alexia Putellas (Barcelona and Spain)
Men's FIFA FIFPro World11
To be announced.
Women's FIFA FIFPro World11
To be announced.
Ranking the top 30 players set to become free agents this summer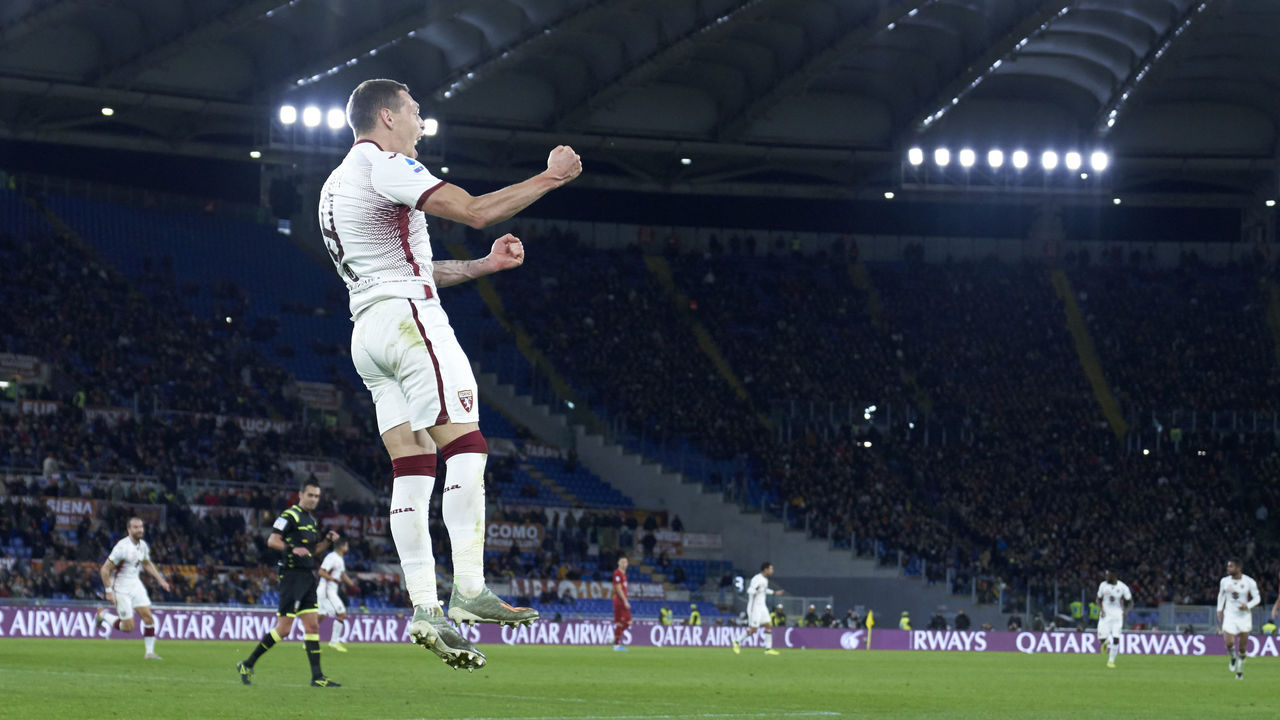 With the January transfer window open, players on expiring contracts are able to negotiate with any club. There has arguably never been a more loaded crop of impending free agents, with some of football's biggest names entering the final six months of their respective deals. "Free" may be a misnomer – agent fees and signing bonuses have never been so grand – but the absence of a transfer fee makes these 30 stars hugely desirable. Below, we rank the best players who will be out of contract this summer.
Note: Lorenzo Insigne has reportedly signed a contract with Toronto FC.
Honorable mentions: Eddie Nketiah (Arsenal), Luis Suarez (Atletico Madrid), Florian Grillitsch (Hoffenheim), Dries Mertens (Napoli), Todd Cantwell (Norwich City), Isco (Real Madrid), Henrikh Mkhitaryan (Roma)
30. Jesse Lingard ?gbeng
Club: Manchester United | Age: 29 | Position: Attacking midfielder
Lingard proved in his loan spell at West Ham United he's still more than capable of contributing at the top level. Manchester United clearly have no intention of utilizing him, but another club – maybe the Hammers – surely will.
29. Hugo Lloris ??
Club: Tottenham Hotspur | Age: 35 | Position: Goalkeeper
Tottenham manager Antonio Conte wants the club captain to remain in north London and recently said the veteran netminder "loves" Spurs. Is that fondness enough for him to sign a new deal?
28. Andrea Belotti ??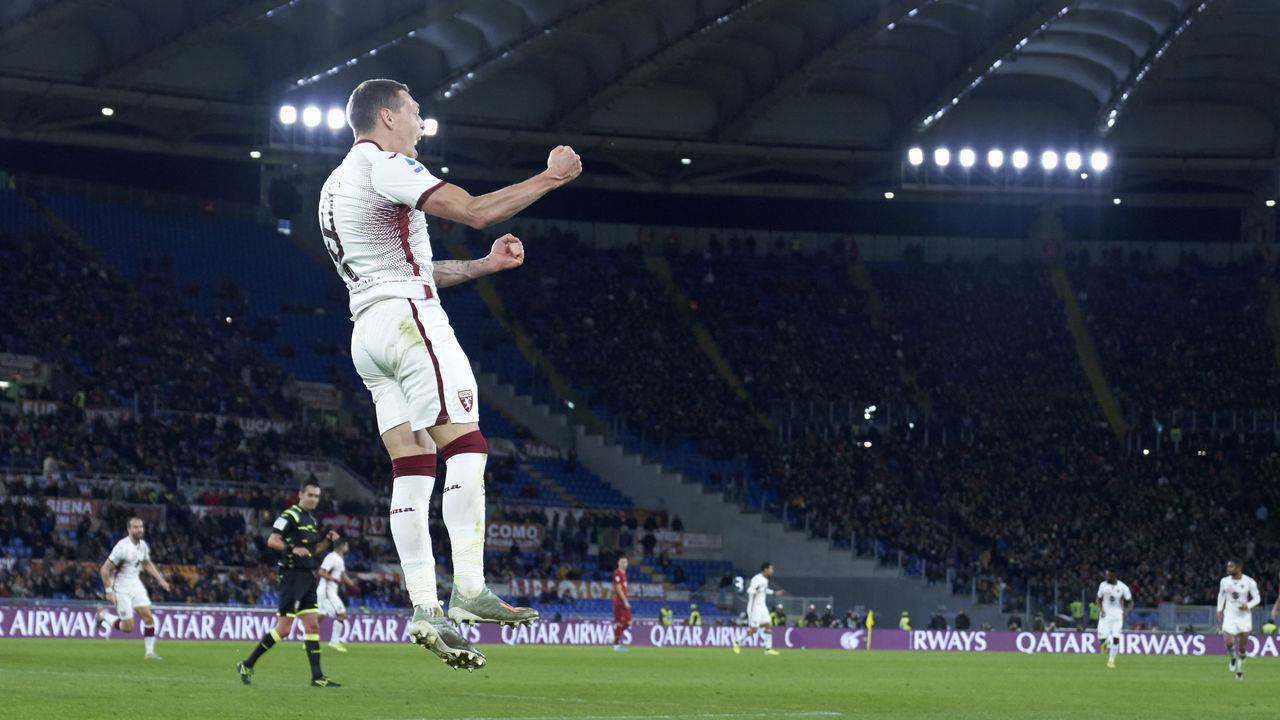 Club: Torino | Age: 28 | Position: Striker
Somehow, Belotti is still at Torino despite rumors about a potential transfer swirling for years. The Italian striker will soon be free to decide his own future, and that likely won't involve a return to the Granata.
27. Cesar Azpilicueta ??
Club: Chelsea | Age: 32 | Position: Full-back
It's a little strange considering he's the captain, but talk over Azpilicueta's status has been muted. A return to Spain could be in the cards, especially if other high-profile defenders renew their deals with Chelsea.
26. James Tarkowski ?gbeng
Club: Burnley | Age: 29 | Position: Center-back
Tarkowski's presence at the heart of Burnley's defense has been a given for some time – he's started over 30 matches in each of the last four seasons – but that union is in its final stages, with Newcastle United a likely destination.
25. Axel Witsel ??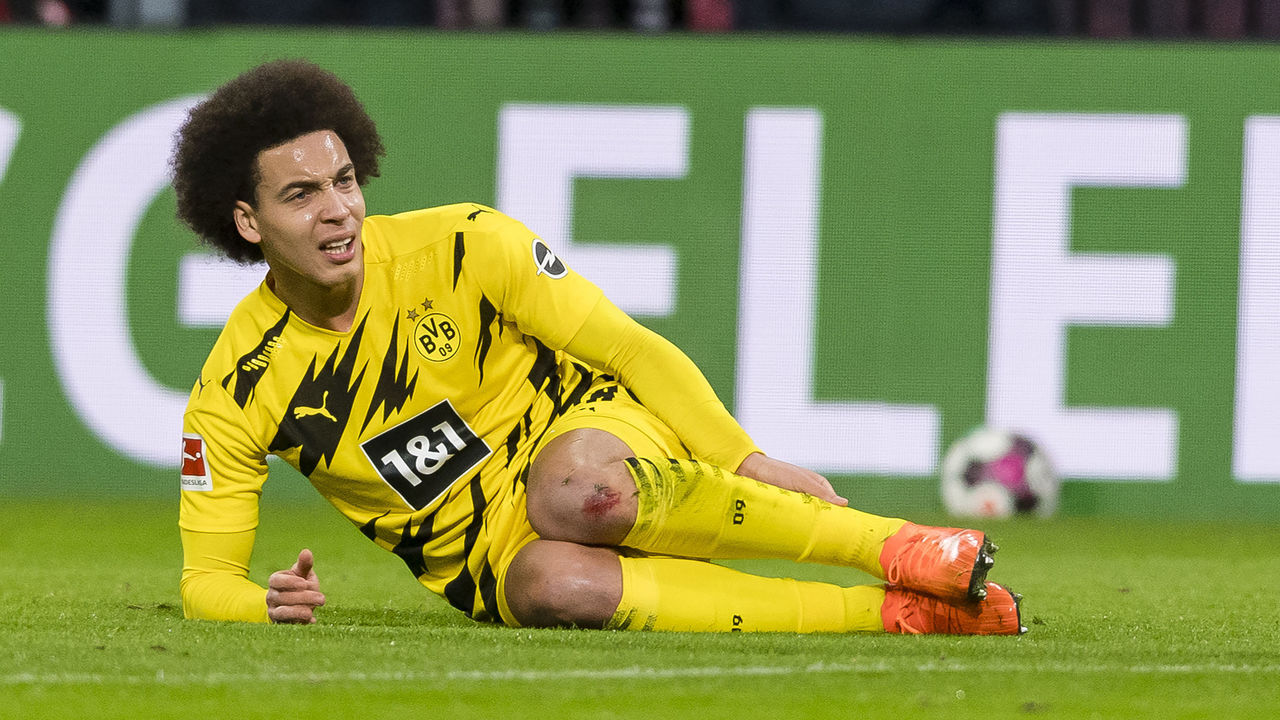 Club: Borussia Dortmund | Age: 32 | Position: Midfielder
Witsel has been a midfield mainstay since arriving at Borussia Dortmund in 2018, but an Achilles rupture last year was a turning point. The Belgian veteran has struggled since his return and is unlikely to be retained.
24. Sardar Azmoun ??
Club: Zenit St. Petersburg | Age: 27 | Position: Forward
Azmoun has never made a senior appearance for a club outside of Russia. That's about to change. The Iranian international, a consistent scorer for Zenit, is the subject of interest from England and France.
23. Divock Origi ??
Club: Liverpool | Age: 26 | Position: Forward
Can Origi, now entering the prime years of his career, be a bonafide scoring option if given consistent minutes? He's delivered big goals for Liverpool, but his ability to extrapolate that will decide whether a top club makes a move.
22. Luka Modric ??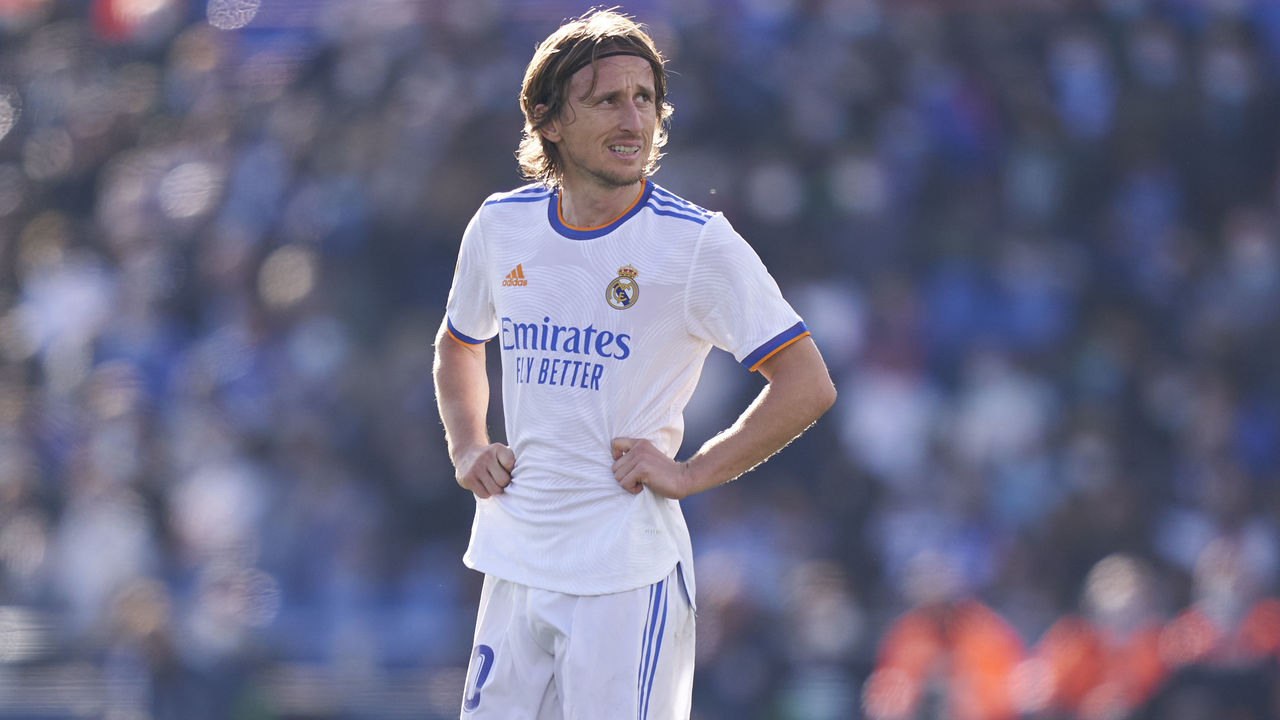 Club: Real Madrid | Age: 36 | Position: Midfielder
Modric isn't the all-conquering midfield force of his Ballon d'Or days, but he continues to be relied upon by Carlo Ancelotti and Real Madrid. Another one-year contract extension seems the likeliest endgame for the Croatian icon.
21. Ivan Perisic ??
Club: Inter Milan | Age: 32 | Position: Winger/wing-back
Perisic has been a key contributor for the Serie A leaders this season. There's a mutual desire to ink a new contract, but time's running out. The prospect of one final payday elsewhere could push the Croatian toward the exit.
20. Jesus Corona ??
Club: FC Porto | Age: 28 | Position: Right-back/wide midfielder/forward
There's a reason "Tecatito" has made over 200 appearances for Porto – the Mexican's adaptability is exemplary. That kind of positional versatility is attractive to any club, especially when there's no transfer fee involved.
19. Alessio Romagnoli ??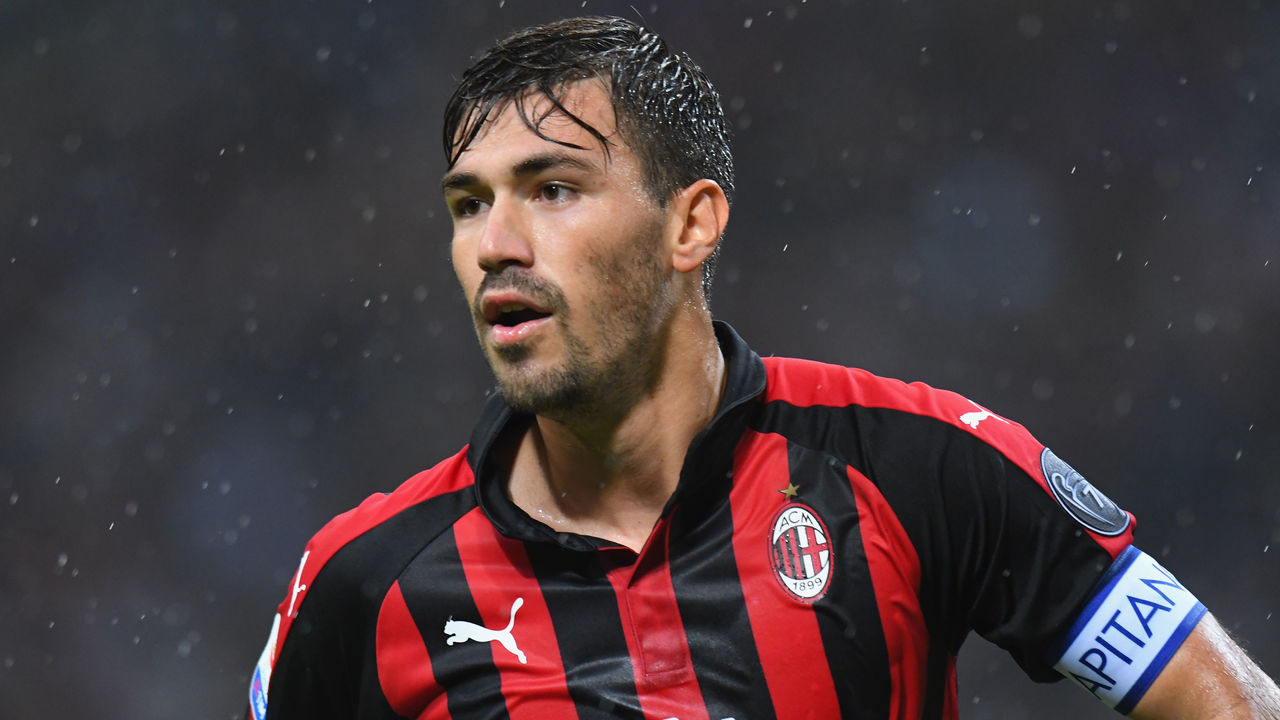 Club: AC Milan | Age: 26 | Position: Center-back
Depending on who you believe, AC Milan captain Romagnoli is either close to a contract renewal, looking for a fresh start elsewhere in the summer, or being used as bait in a potential January swap. Isn't the transfer window great?
18. Andre Onana ??
Club: Ajax | Age: 25 | Position: Goalkeeper
Having served a ninth-month doping ban that threatened to derail his hugely promising career, Onana is back and looking for a fresh start. All signs suggest the Cameroonian shot-stopper is on the verge of joining Inter.
17. Juan Cuadrado ??
Club: Juventus | Age: 33 | Position: Winger/right-back
Cuadrado's reinvention as a flying full-back has added longevity to his career, and Juventus are working to keep the Colombian. A contract extension is believed to be close, but things can change quickly in the window.
16. Alexandre Lacazette ??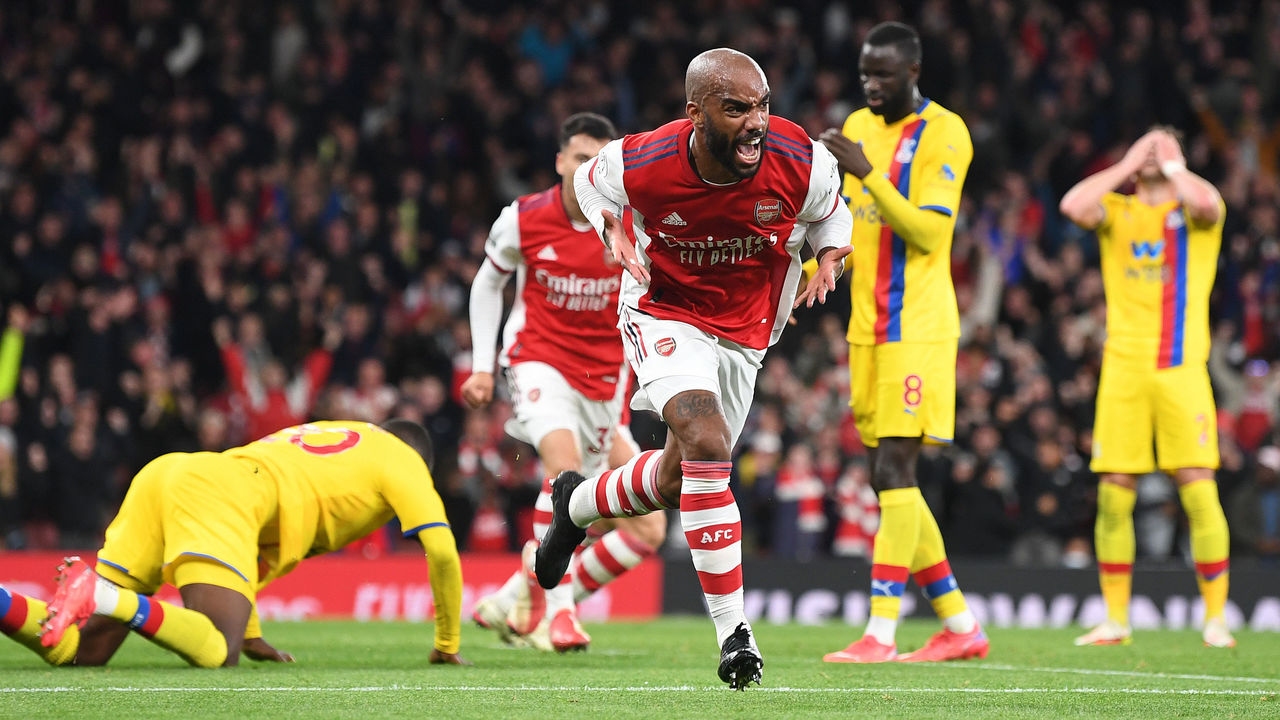 Club: Arsenal | Age: 30 | Position: Striker
Similar to other players in his age bracket, Lacazette is looking for one more long-term contract. Arsenal appear unwilling to meet that demand, though things could change if the disgruntled Pierre-Emerick Aubameyang departs.
15. Matthias Ginter ??
Club: Borussia Monchengladbach | Age: 27 | Position: Defender
Ginter announced last week he won't renew his deal with Gladbach, adding he's "decided to follow another path" in his career. It certainly sounds like the German international has already mapped out his next move.
14. Boubacar Kamara ??
Club: Marseille | Age: 22 | Position: Defensive midfielder/center-back
Kamara has been linked with a handful of Premier League clubs in recent weeks. Everybody from Manchester United to nouveau riche Newcastle are in the running for the young, versatile Frenchman.
13. Andreas Christensen ??
Club: Chelsea | Age: 25 | Position: Center-back
Teammate Antonio Rudiger is the center-back getting more Bosman love, but at three years his junior, Christensen presents a rare opportunity for a club looking to sign a potential defensive anchor on a free transfer.
12. Denis Zakaria ??
Club: Borussia Monchengladbach | Age: 25 | Position: Defensive midfielder
It's going to be a busy summer for Borussia Monchengladbach. In addition to Ginter, the club looks destined to lose Zakaria, the burgeoning Swiss international who is rapidly developing into a dominant all-around midfielder.
11. Noussair Mazraoui ??
Club: Ajax | Age: 24 | Position: Right-back
An exceptional dribbler who provides verve from his (nominally) defensive position, Mazraoui would be a key attacking cog at any club. With Mino Raiola as his agent, negotiations – either with Ajax or elsewhere – will be public.
10. Angel Di Maria ??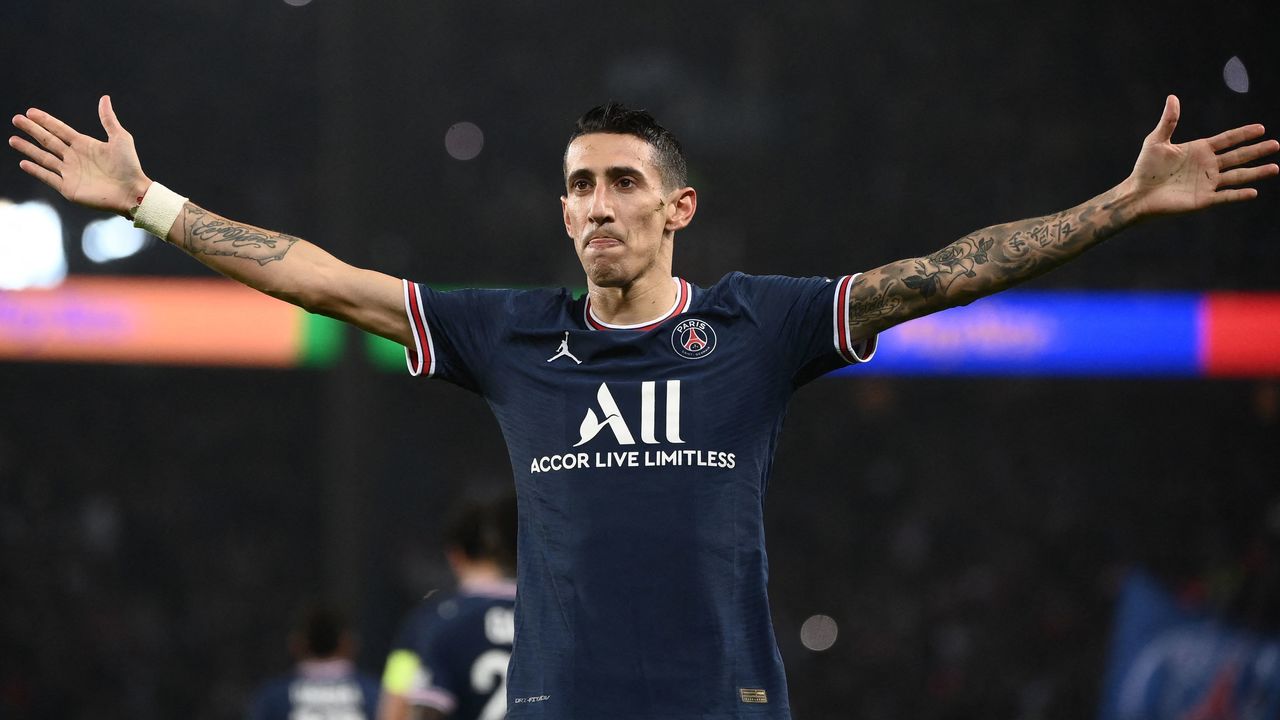 Club: Paris Saint-Germain | Age: 33 | Position: Winger
Di Maria's expiring deal includes an option to extend for an additional year if both the club and player are in agreement. The Argentine has said his family is "very happy" in Paris – naturally – which suggests the option will be triggered.
9. Ousmane Dembele ??
Club: Barcelona | Age: 24 | Position: Winger
Barcelona manager Xavi wants Dembele to re-sign on reduced terms to help the debt-ridden club register new players. It's not the Frenchman's job to bail the club out of this mess, though, so that seems like a tough sell.
8. Zlatan Ibrahimovic ??
Club: AC Milan | Age: 40 | Position: Striker
The ageless wonder. Injuries are starting to hamper the veteran, but when he's on the pitch, he finds the net; Ibrahimovic has delivered 0.89 goals per 90 minutes this season, third-best in Serie A. No wonder Milan want to keep him.
7. Marcelo Brozovic ??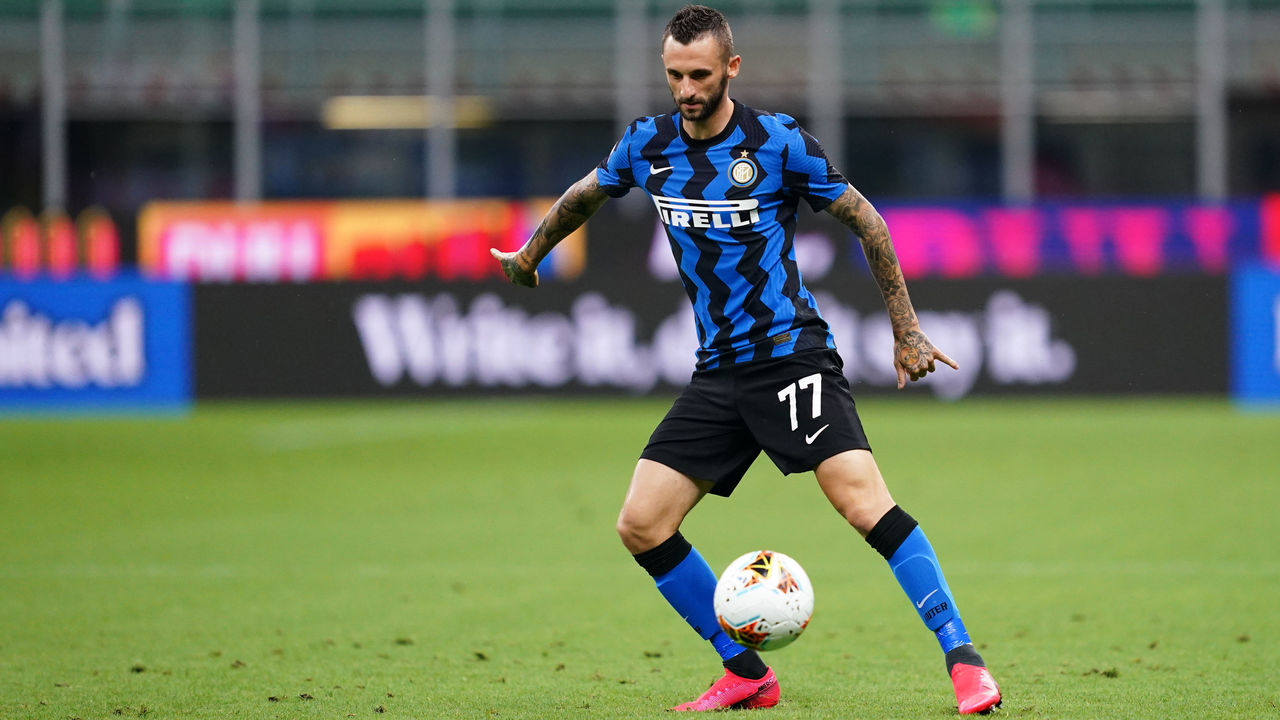 Club: Inter Milan | Age: 29 | Position: Midfielder
Inter are working hard to convince their velvety Croatian that he should renew, but they can't wait around forever while he makes a decision. Brozovic, who dictates the tempo in midfield, would be a significant loss if he departs.
6. Niklas Sule ??
Club: Bayern Munich | Age: 26 | Position: Center-back
Defenders don't come more imposing than Sule, but he's no lead-footed brute; the German is consistently clocked as one of the club's fastest players each year. That enticing combination has suitors ready to pounce.
5. Franck Kessie ??
Club: AC Milan | Age: 25 | Position: Midfielder
Paolo Maldini has a lot on his plate right now. AC Milan have been prominently featured on this list, and that's before taking into account the situation with Kessie, who has been a cornerstone of the club's recent revival.
4. Paulo Dybala ??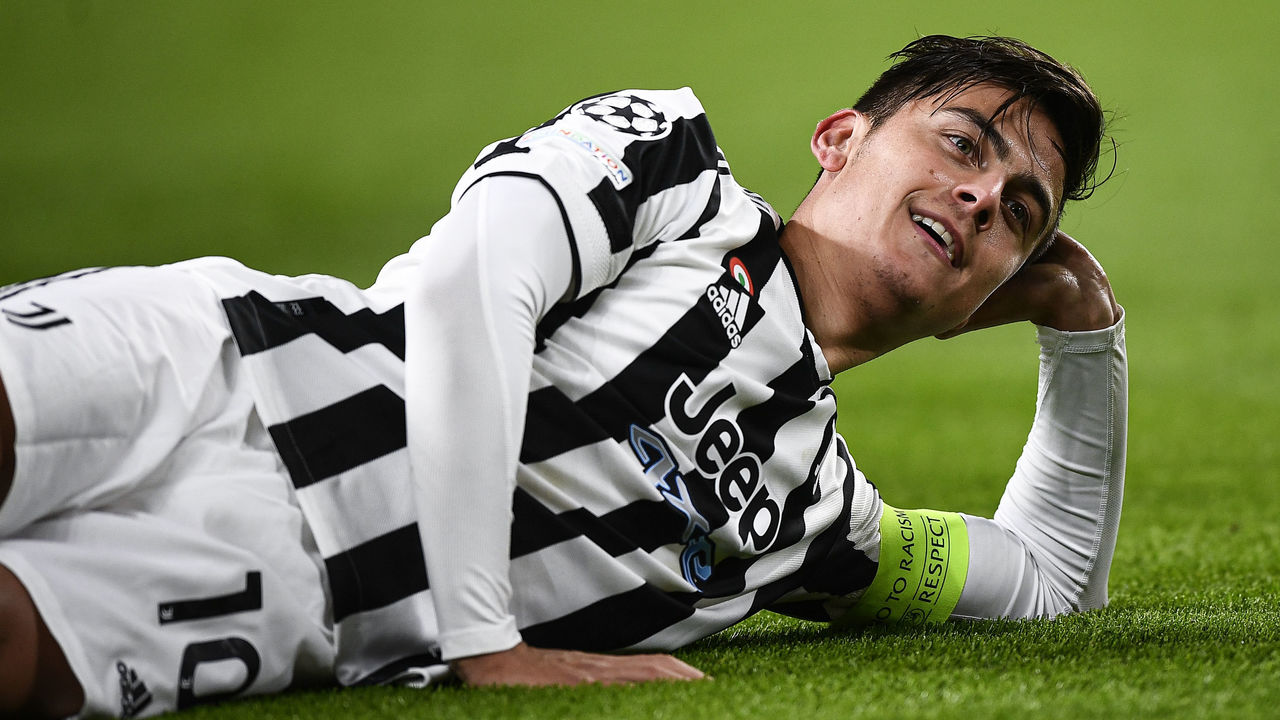 Club: Juventus | Age: 28 | Position: Forward
A bureaucratic issue involving Dybala's agent is apparently the only thing holding up an official announcement of his extension with Juve. Until he puts pen to paper, though, fans of the Old Lady will harbor some nerves.
3. Paul Pogba ??
Club: Manchester United | Age: 28 | Position: Midfielder
It's easy to forget since he's been out with injury for two months, but Pogba was on an absolute tear earlier this season, reminding detractors of his game-breaking skill and creativity. When he's at his best, few can match it.
2. Antonio Rudiger ??
Club: Chelsea | Age: 28 | Position: Center-back
Everyone with the financial means wants a piece of Rudiger. Contract negotiations with Chelsea are at an impasse, and that has Real Madrid, among several others, on high alert.
1. Kylian Mbappe ??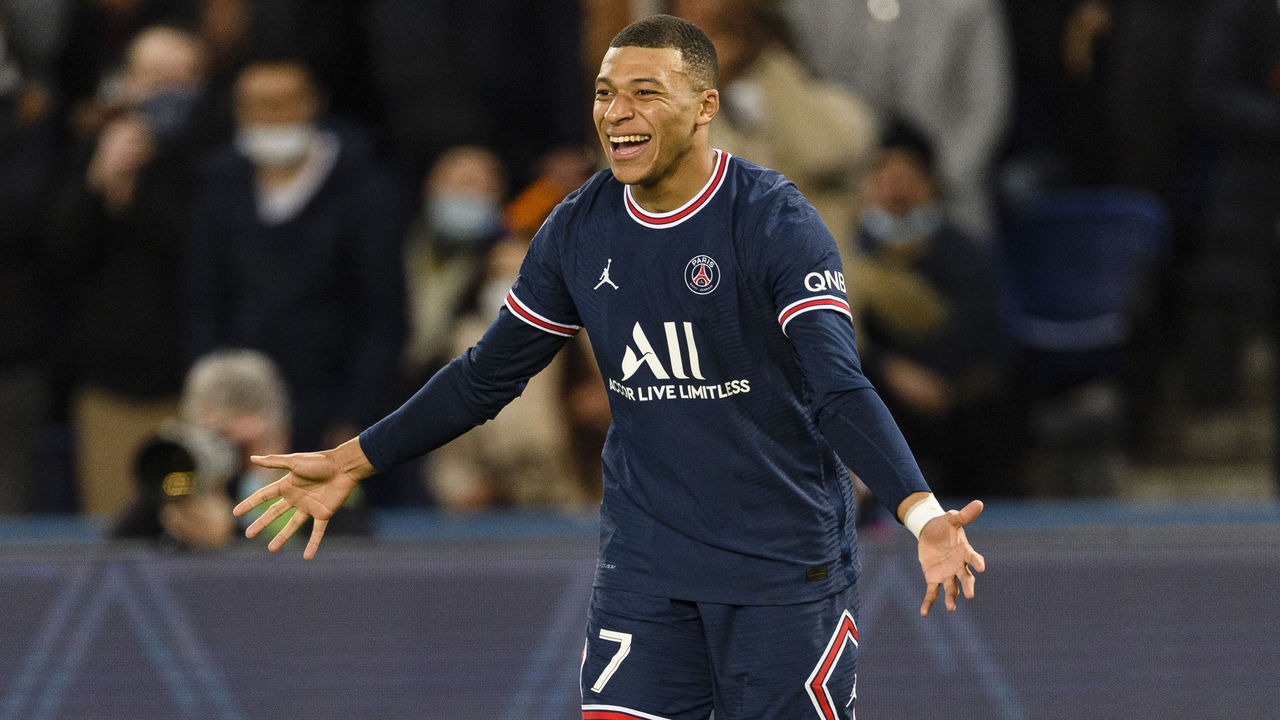 Club: Paris Saint-Germain | Age: 23 | Position: Forward
There has never been a more desirable free agent in football history than Mbappe. Not even Lionel Messi. If the summer's crown jewel leaves PSG – as is widely expected – it would alter the sport's landscape for the next decade.
Copyright © 2022 Score Media Ventures Inc. All rights reserved. Certain content reproduced under license.