7 thoughts from the Euro 2020 quarterfinals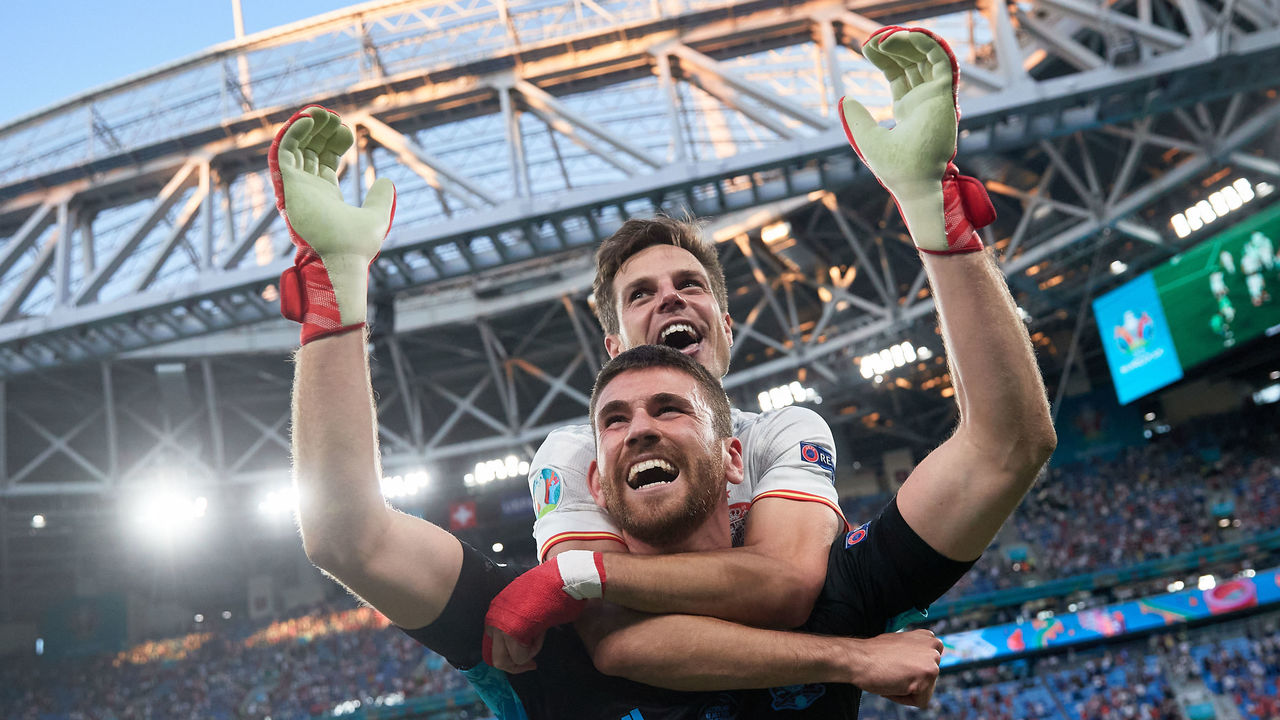 The Euro 2020 quarterfinal stage is in the books. Below, we examine the biggest takeaways from another enthralling round of matches, and look ahead to the semifinals on tap next week.
Good day for the goalkeepers' union
Yann Sommer. Unai Simon. Gianluigi Donnarumma. Take your pick. All three goalkeepers delivered outstanding performances for their respective teams in the quarterfinals under very different circumstances: Sommer made nine saves against Spain, standing tall despite being bombarded; Simon turned aside two penalties, recovering from his shocking error in the previous round against Croatia; and Donnarumma produced a dazzling stop on Kevin De Bruyne, thrusting out a right hand to make a full-stretch save that he dubbed the most important of his career after Italy's victory over Belgium.
Goalkeeping errors – always more glaring than mistakes in other areas of the pitch – have gotten a lot of attention at Euro 2020, but this was an opportunity to celebrate the oft-scrutinized position.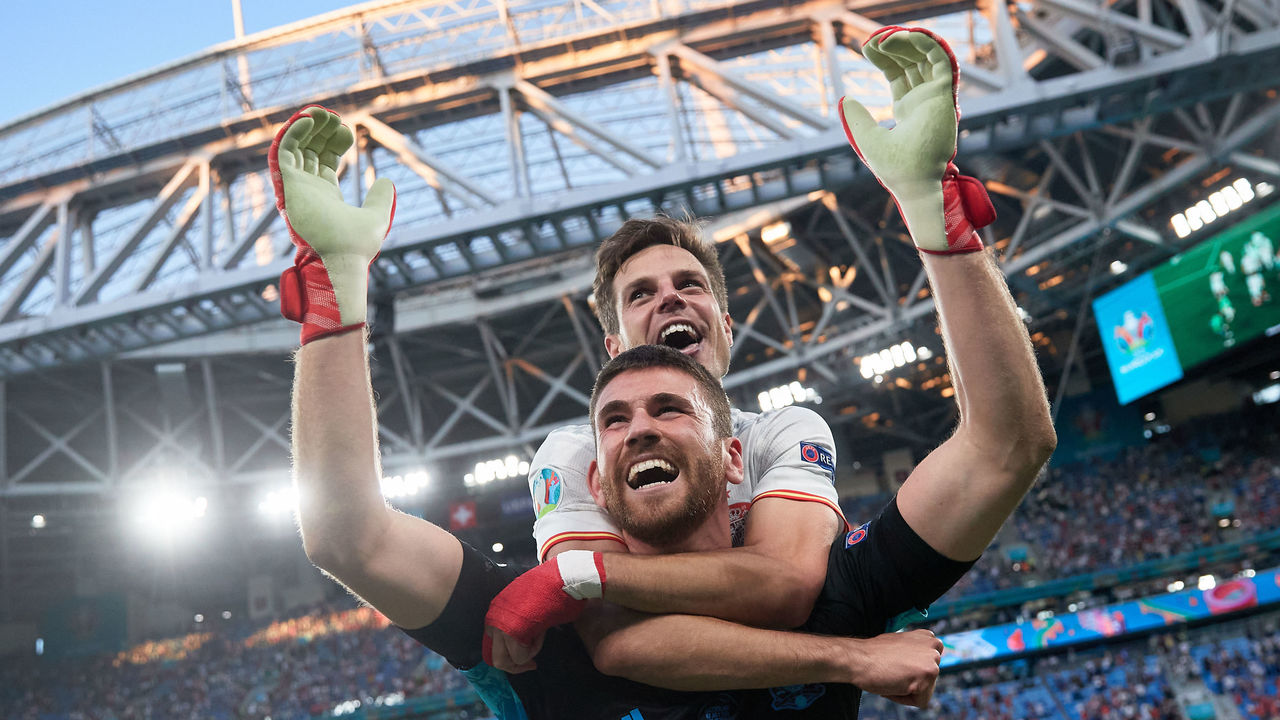 "(Simon) had already demonstrated in the last game what he's made of, but I am so delighted for him," Spain manager Luis Enrique said of his shot-stopper, who was named Man of the Match against Switzerland. "And I imagine his family and friends enjoyed him being the hero of the game."
The four remaining keepers – Simon, Donnarumma, Jordan Pickford, and Kasper Schmeichel – now get another chance to be protagonists.
Switzerland leaves with pride
Switzerland may never get a better chance to reach the semifinals of a major international tournament, but the disappointment of a shootout loss to Spain shouldn't take away from the fact that the Swiss earned plenty of respect at Euro 2020 and changed the perception of the team. After being an unassertive outfit for so long – decent enough, but never invoking any real inspiration – Switzerland was genuinely exciting at these Euros. The stunning fightback against France, in particular, will be remembered for years to come.
Unless you were Spanish, it was hard not to root for Switzerland as extra time, and then penalties, rolled around on Friday.
Yes, Xherdan Shaqiri's second-half equalizer was the team's last shot on target before the penalty shootout, but that's not entirely surprising considering the Swiss played with 10 men after Remo Freuler was harshly sent off in the 77th minute. You often earn more praise playing shorthanded than you ever could at full strength, but this wasn't just some patronizing pat on the head from those watching an underdog cling on. Without their captain through suspension, having lost their most explosive attacking threat early due to injury, and aggrieved by the sending off, the Swiss dug in and made Spain work. The penalties were shocking, in fairness, but all things considered, getting to that point was an accomplishment that should make supporters proud.
Questions remain about Spain
Despite having an abundance of talent, excellent underlying numbers, and smooth structured passing, Spain continues to give off the impression that something isn't quite right at Euro 2020. There's a brittleness to this side that keeps rearing its head – the eventual 5-3 victory masked the late implosion against Croatia and boneheaded defensive blunders like the one that gifted Switzerland its goal on Friday are never that far away. What gives?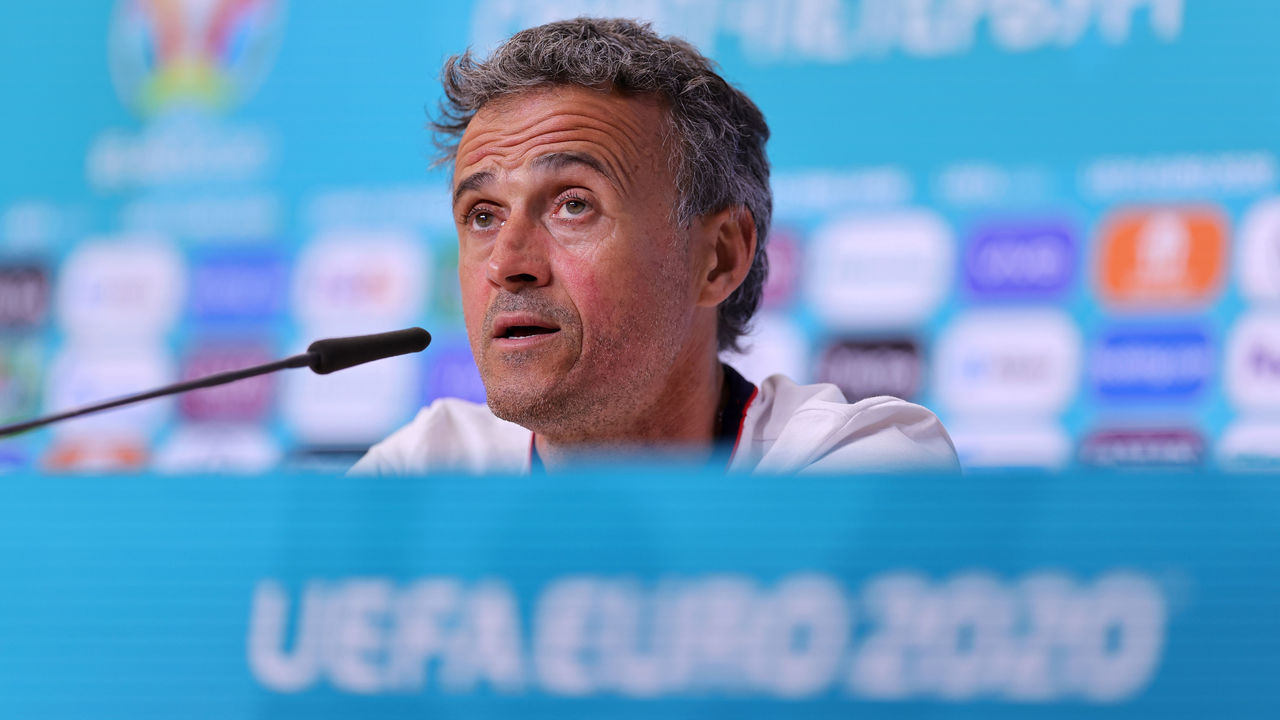 It's not unusual for eventual tournament-winning teams to have hiccups along the way. Spain knows that better than most, actually. La Roja have been able to overcome those aforementioned issues thus far, but against Italy – which has been the most adventurous attacking unit in the competition – Luis Enrique's men will need to be as close to flawless as possible.
The flip side of all this, of course, is that the Spaniards have still made it this far. Tournament football is fickle, and everything could yet click into place. The strikers may get hot, the defenders could wipe out their mistakes, and Spain absolutely could end up hoisting the trophy for a record fourth time.
Is Belgium's window closed?
Belgium's latest exit from a major tournament is being framed as another missed opportunity, and yet another disappointment, for the nation's golden generation of talent. In reality, though, the Red Devils' defeat to Italy serves as an important reminder of how the stars need to align for any team to win an international title, regardless of how much talent you have. One way or another, something always seems to be ever so slightly off for Belgium. At the 2014 World Cup, the Belgians fell in the quarterfinals despite conceding just two shots on target against Argentina. Marc Wilmots – a wholly incapable manager – was a clear weakness at the Euros in 2016, and Belgium lost to eventual champion France at the World Cup three years ago.
This time around, Romelu Lukaku was at his absolute peak, but Eden Hazard was woefully out of rhythm, and De Bruyne battled injuries at both the beginning and end of the tournament. Perhaps a unit of such quality should be able to dig deep and overcome its issues at least once – the mark of a champion and whatnot – but it only takes one thing going sideways in knockout football to end your run. Belgium is the perfect example. Maybe everything will come together next year when this suddenly aging group gets another chance at glory in the 2022 World Cup.
Can Italy overcome Spinazzola's absence?
The cruel late injury to star Leonardo Spinazzola somewhat soured Italy's breathless win over Belgium, with the left-back – after being an irrepressible force all tournament long – tearing his Achilles while sprinting down the wing and trying, again, to push the Azzurri forward.
It was a brutal blow for the 28-year-old, a late bloomer who was finally given the consistent opportunity to thrive at club level with Roma after dealing with a variety of injuries in his career. Spinazzola's translated that into a dominant performance at the Euros. With the Italian defender expected to be sidelined for several months, his long-term health is the most pressing concern.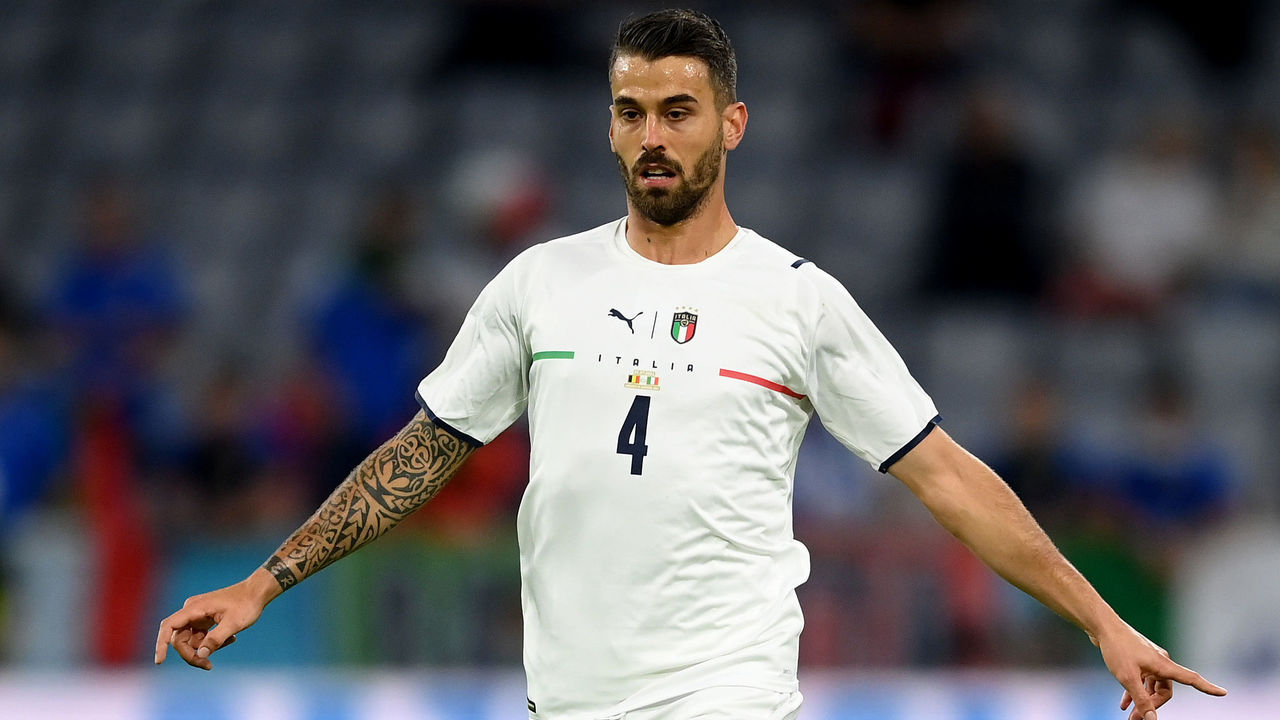 It also creates a significant issue for Italy boss Roberto Mancini, of course. Spinazzola's tireless drive, his ability to beat defenders, and his collaboration with Lorenzo Insigne and Marco Verratti are all foundational elements of the Azzurri attack. Pushing Spinazzola high up the pitch and pinning the opposing full-back creates space for Insigne, and when Verratti slides over to the left side of midfield, the three can exchange triangular passes, interchange positions, and make their way into the penalty area at will.
Spinazzola's two-footedness is crucial, too, and his likely replacement Emerson Palmieri doesn't offer that same versatility or explosiveness. Mancini will need to figure out a way to keep Italy's attack purring despite the enforced absence.
Anything's possible for Denmark
After the round of 16, we noted that Denmark is more than just a feel-good team riding an emotional wave. That's undoubtedly a factor – after what happened with Christian Eriksen, how could it not be?
But it's not the only thing driving the Danes forward.
Saturday's 2-1 win over a stubborn Czech Republic side was the latest example proving Denmark has every chance of matching its stunning triumph at Euro '92. Joakim Maehle was once again a standout performer, delivering a gorgeous outside-of-the-foot assist that would make Ricardo Quaresma, the king of the Trivela, blush. The two-footed Atalanta full-back has forged an excellent understanding with fellow Serie A peer Mikkel Damsgaard, often figuring out ways to create overloads out wide before finding space to deliver balls into the area or cutting inside to attempt a shot himself.
Those combinations on the pitch, combined with the bonds built off it, are powering an unlikely Danish run.
"It was just unbelievable to see this team, how the reaction was, how much compassion and love they gave each other, but also the Danish population," coach Kasper Hjulmand said after the quarterfinal victory. "We are just happy and proud we can maybe just remind ourselves why we love football and what football can do in the world."
Now two wins away from the title, anything is possible for Denmark.
Southgate strikes perfect balance
Gareth Southgate can do no wrong right now.
Defensive setup to stifle Germany and break an enduring curse? Bingo. Bring Jadon Sancho into the starting lineup, revert to a back-four, and crush Ukraine with a (slightly) more adventurous setup? You bet. And now, with the semifinals and a potential final being played in front of an exuberant, partisan crowd at Wembley, England – yes, England – has every chance of being crowned European champion for the first time in history.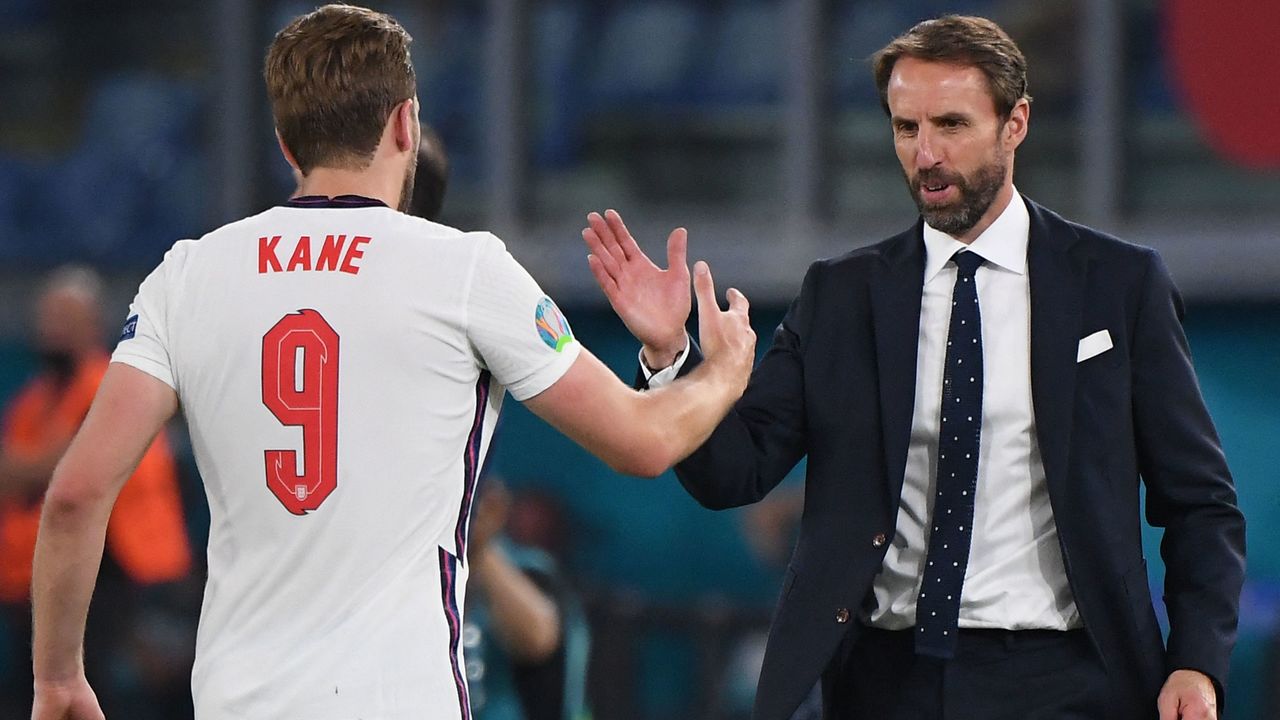 Southgate's primary tactic of using a low defensive block to remain stout and then relying on the squad's collection of forwards – whichever ones he picks to support Harry Kane – to use their inventiveness on the break has worked almost perfectly so far. England hasn't conceded a goal in the tournament, making them the only team with an unblemished mark, and there's a clear pathway where those same tactics could derail Denmark and then either Italy or Spain.
The Danes want to push the envelope with their wing-backs but could leave space behind, while Italy and Spain are susceptible to counters with their possession-based styles. The Three Lions' proficiency from set pieces can't be ignored, either.
Any way you slice it, Southgate and England should feel confident.
Copyright © 2021 Score Media Ventures Inc. All rights reserved. Certain content reproduced under license.
Euro 2020 final: Preview, prediction for Italy vs. England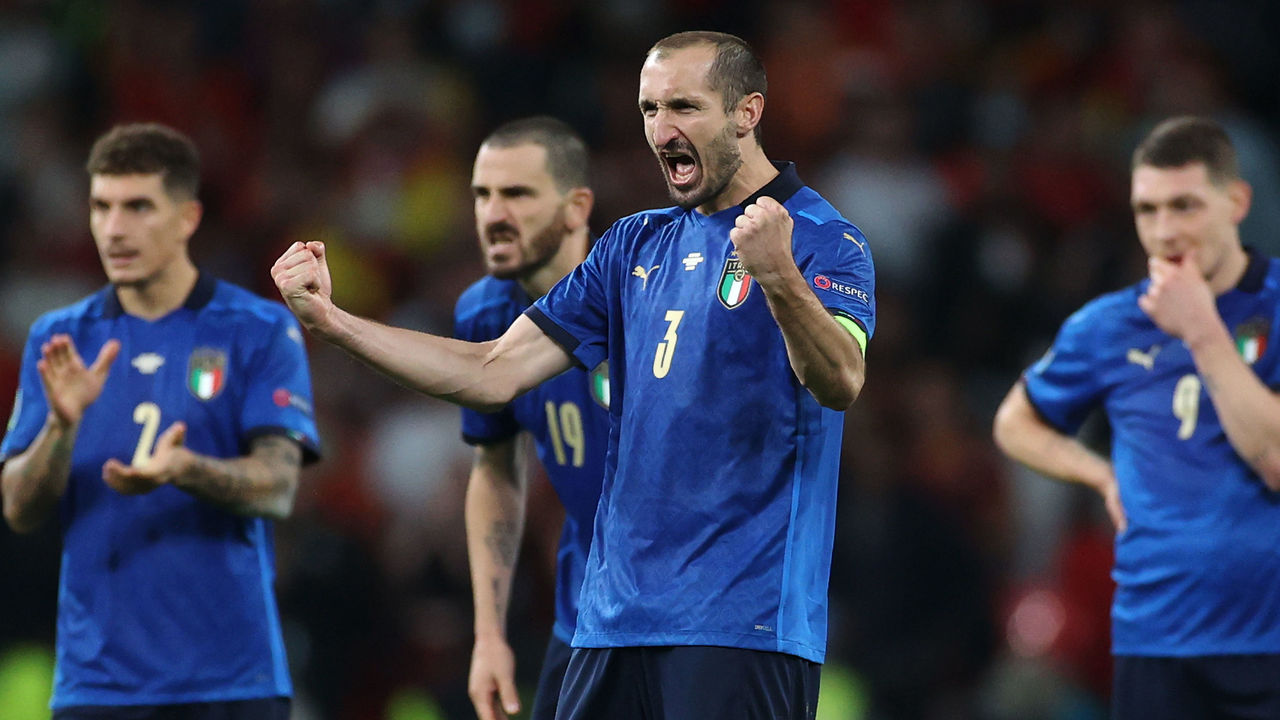 Get ready for the Euro 2020 final Sunday with theScore's comprehensive preview. We examine the contest below, highlighting the key factors that will determine whether Italy or England hoists the trophy, and provide our prediction for the match.
How to watch
Who: Italy vs. England
When: Sunday, July 11 at 3:00 p.m. ET
Where: Wembley Stadium (London, England)
Referee: Bjorn Kuipers (Netherlands)
TV: ESPN and TUDN (U.S.), TSN (Canada)
Stream: fuboTV (U.S.), TSN GO (Canada)
Projected lineups
England (4-2-3-1): Pickford; Walker, Stones, Maguire, Shaw; Phillips, Rice; Saka, Mount, Sterling; Kane
Subs: Ramsdale, Johnstone, Grealish, Henderson, Rashford, Trippier, Mings, Coady, Sancho, Foden, James, Bellingham
Italy (4-3-3): Donnarumma; Di Lorenzo, Bonucci, Chiellini, Emerson; Barella, Jorginho, Verratti; Chiesa, Immobile, Insigne
Subs: Sirigu, Meret, Locatelli, Belotti, Berardi, Pessina, Acerbi, Cristante, Bernardeschi, Bastoni, Florenzi, Toloi
By the numbers
Comparing Euro 2020 statistics for the tournament's two finalists.
| Italy | | England |
| --- | --- | --- |
| 6-0-0 | Record | 5-1-0 |
| 12 | Goals Scored | 10 |
| 3 | Goals Allowed | 1 |
| 8.7 | Expected Goals (xG) | 7.5 |
| 5.6 | xG Against | 3.5 |
| 52% | Avg. Possession | 54% |
| 72 | Fouls Committed | 58 |
Preview and prediction
For all their differences – the culture, the language, the constant one-upmanship – this year's Euro 2020 finalists have a lot in common. Both teams can score goals, and both can defend when they need to. Each side has pace and players who can electrify on the wings. England and Italy may have never looked so similar on a football pitch.
Managers Gareth Southgate and Roberto Mancini parachuted in to rescue their national programs at two of their lowest points. Southgate took over England months after a humiliating loss to Iceland at Euro 2016, while Italy turned to Mancini after missing out on the 2018 World Cup. The Three Lions and Azzurri discovered new identities under the guidance of their new coaches, ushering a youthful core with an emphasis on attack-minded football.
And it's been an overwhelming success.
"(Getting to the final) is a dream we've been chasing over the years, a dream we've been carrying (with us) for three years, a dream our coach slowly put in our minds until it became true," Italy captain Giorgio Chiellini told UEFA.com.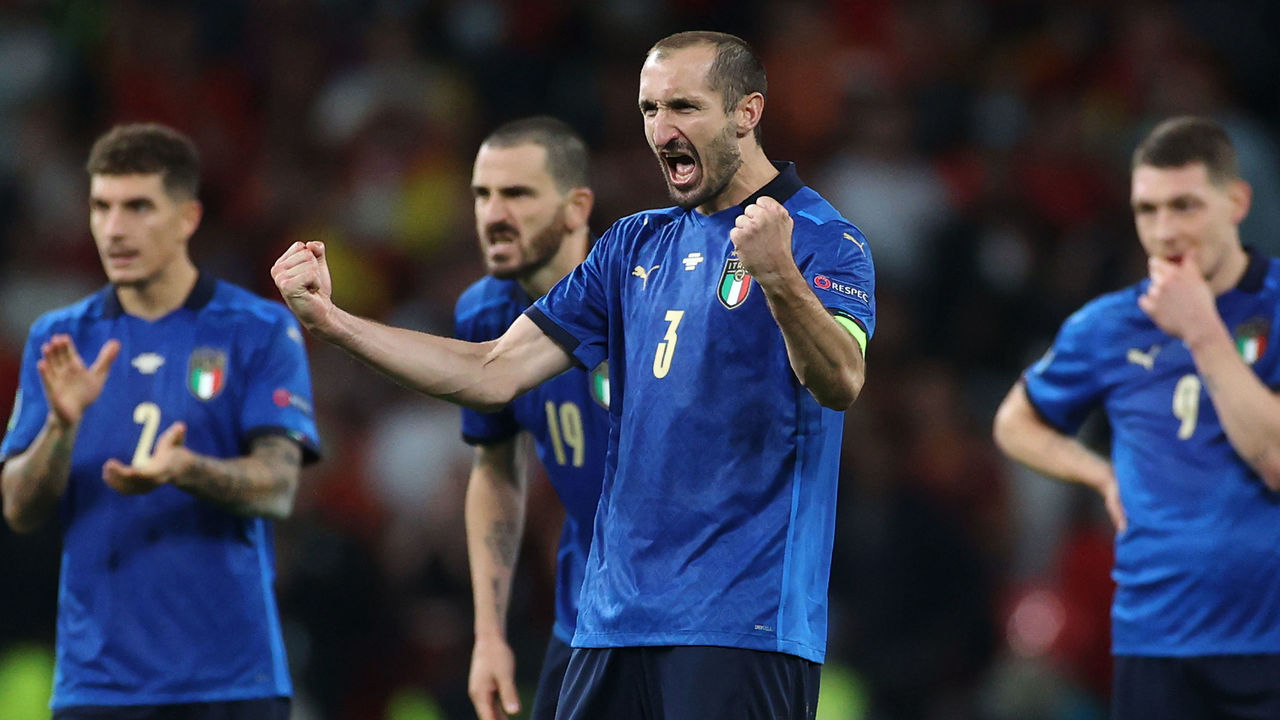 "At the beginning, when he told us to have in our minds the idea of winning the Euro, we thought he was crazy. Instead, during these years, he has created a team which is now on the brink of doing that. And as he has repeated to us after every match: 'One centimeter at a time.' And now, there is only the last centimeter left."
England is the betting favorite to win Sunday at Wembley Stadium, and with 19 wins in its last 20 home matches, it's easier to understand why. But this has been a tournament of small margins, not a romp to the finish. The final should be no exception.
Raheem Sterling is a possible skeleton key. He's factored into the majority of England's goals in this tournament, and he'll run straight at Italy's back four for at least 90 minutes. Likewise, England's defense, particularly left-back Luke Shaw, will have a tough assignment in Federico Chiesa, whose mazy, darting runs often wreak havoc in the final third.
Normally, Italy would have the edge in goal, with Gianluigi Donnarumma widely regarded as one of the world's best goalkeepers. Jordan Pickford, England's heavily scrutinized No. 1, isn't even the best netminder in his own league. But the 27-year-old has inspired confidence with several decisive saves at Euro 2020, overcoming persistent criticism of his height disadvantage to set a national-team record for the longest shutout streak at 480 minutes.
The most interesting battle, then, will happen in midfield. England's Kalvin Phillips and Declan Rice have significant risk tolerance and positional awareness – skills especially required in a two-man midfield like England's. Phillips and Rice never looked out of place or unsure of themselves even when carrying yellow cards in the second half of England's last-16 contest against Germany.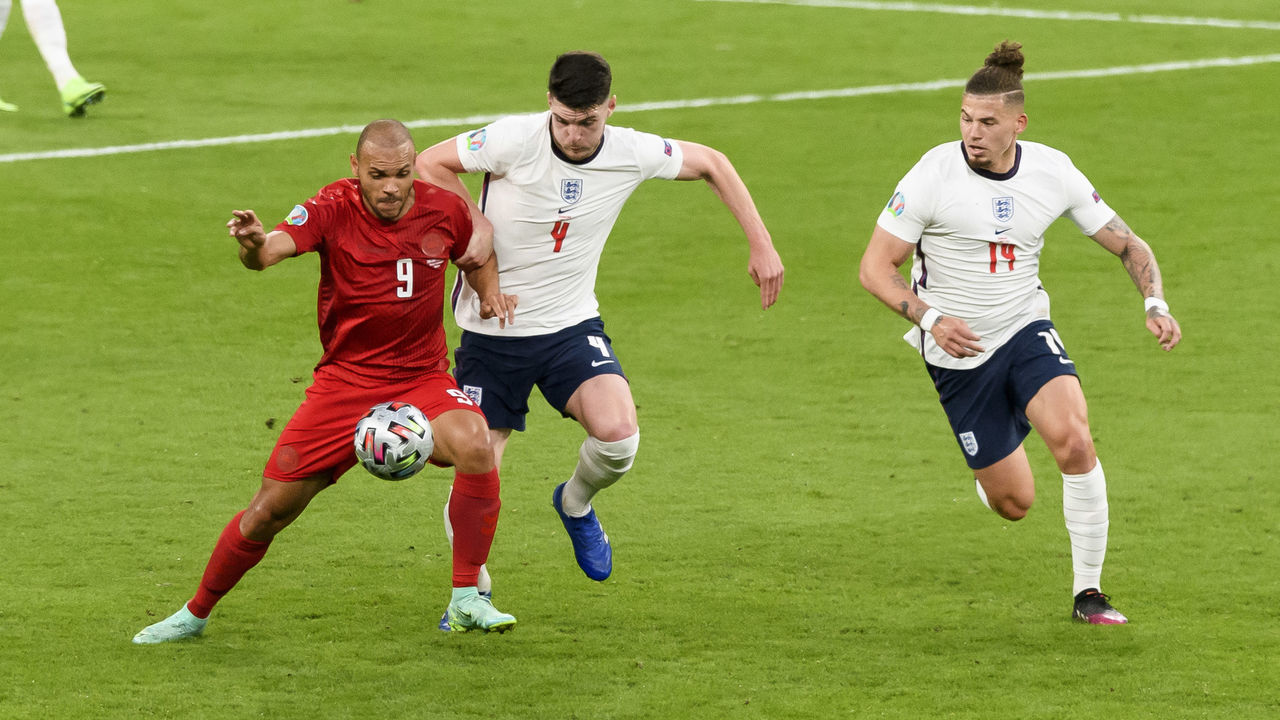 Italy operates with three midfielders who are just as capable of producing the perfect pass as they are a tough tackle. Nicolo Barella barks his way up and down the pitch like a watchdog while Marco Verratti, one of Europe's coolest customers, and Jorginho recover possession in crucial areas of the pitch. Together, they're a perfect blend of creativity and tenacity.
The Italians like to play quick passes down the middle – something England has struggled with all tournament. Given how difficult it will be to beat spry full-back Kyle Walker in a foot race or 6-3 center-back Harry Maguire in the area, the Azzurri will likely concentrate their energy in the middle of the park. If they can overload the midfield areas, they could come away with a famous victory.
Be too overzealous, and England's rapid counterattack will strike back. And if Southgate's side ends up with a lead, it could squeeze the life out of the game, as it did so masterfully in the final 10 minutes of extra time in Wednesday's semifinal against Denmark.
"The players have learned a lot over the last three or four years. We talked to them about (running down the clock)," Southgate said, according to The Guardian's David Hytner. "We used to talk to the under-21s about that – it was one of the biggest areas we had to improve upon – and we still can be better at it. But the players had worked it out, and they did that really well. We have got the technicians to be able to do it."
Add it all up, and it's hard to pick the standout champion. Seven of the 14 knockout ties in this tournament have already gone to extra time, so why not another?
Prediction: Italy wins 2-1 after extra time
Copyright © 2021 Score Media Ventures Inc. All rights reserved. Certain content reproduced under license.
How Southgate turned England into a team neutrals can root for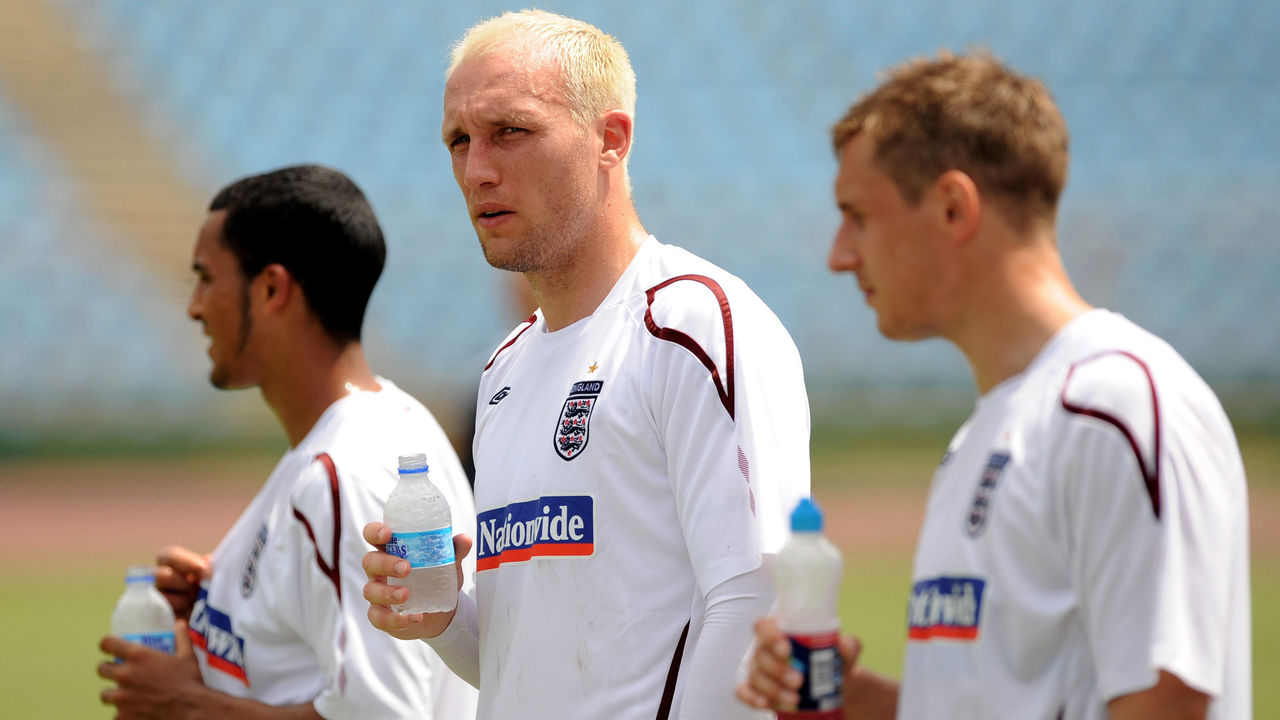 You might have heard this once or twice before: England is home to The Best League in the World. It's where the best players and managers are. It's enriched by historic, bitter rivalries. A team from your country wouldn't survive in the Premier League pool; it would be gasping for air in the relegation zone – getting dunked by Norwich City while Everton and Burnley rummage in its locker – before the season reaches its midway point.
Oh, and football was invented in England, don't you know?
That perceived arrogance is what the rest of the world – or at least a good chunk of it – sees. And add to that the stereotype of how an English tourist treats the places that host the England men's national team, and you have the main football-related reasons why so many people enjoy watching the Three Lions slump at major tournaments.
But change is happening. The Football Association only brought in Gareth Southgate to steady the ship after the Roy Hodgson-led collapse at Euro 2016 and Sam Allardyce's subsequent 67-day reign, but the appointment has unwittingly heralded what could be the greatest public relations exercise in the history of the men's side.
Less than five years later and with the team just two matches away from Euro 2020 glory, it's getting harder to dislike England.
Divides
One of Southgate's biggest tasks was to fix the chasms in the England squad. National team members were previously consumed by their club goals, and this mindset led to distrust between players belonging to different Premier League rivals.
"I think the divides were detrimental," ex-England striker Dean Ashton told theScore during the 2018 World Cup. "When you get to crucial moments in games and in tournaments, I think that's when that togetherness and being able to trust your teammates is crucial. You get through difficult moments as a group, not as individuals."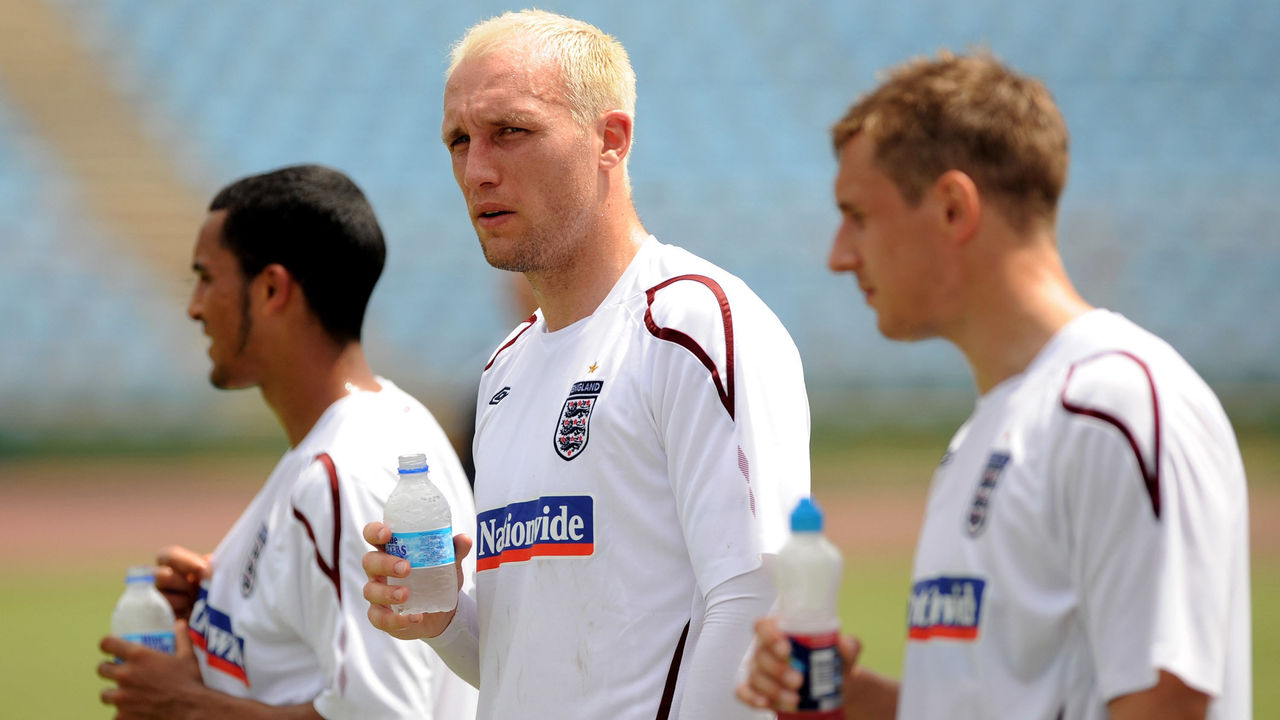 There have been questions about Southgate's selection policy and tactics, and plenty of them are legitimate. Jadon Sancho, a winger who habitually dizzies defenses in the Bundesliga and Champions League, deserved more game time before he eventually started in Saturday's resounding quarterfinal win over Ukraine, and the midfield sometimes seems too clogged, disrupting the flow to England's phenomenal riches in attack. But as a man manager, Southgate has proven himself to be among the best in his field.
He's empathetic, expressing genuine interest in his charges' lives away from the confines of football. He regularly holds informal one-on-one talks with players to explain team matters, such as discipline and omissions from starting XIs, and discuss any concerns outside of England duty. Southgate's regime is built on transparency and respect, and it's melded a previously divided camp. England's St. George's Park base has turned into a place for his players to grow, both as footballers and men.
"I think it is important to listen and I think it is important to get a feel of what motivates the individual," Southgate has said of his coaching philosophy.
The change has been noticed by the many players who straddle both England generations. Luke Shaw, an influential figure from left-back at Euro 2020, ended a three-year wait for another England start when he was named in the starting XI for a Nations League game in September 2018.
"When I was in England squads when I was a bit younger, it didn't feel as close as it is now," Shaw told The Athletic. "Everyone gets on so well – no cliques, four here and four there. Everyone's together. Everyone wants to push on. And so much of that is down to what the manager does around the place. The unity is down to him."
Players with a voice
In addition to the respect within the England camp, there is also a strong feeling of trust. Southgate has encouraged his squad to have a say in how the team operates during games and in training. He wants them to understand his choices, to make well-informed calls of their own when they're on the pitch, and to even help shape some of his future decisions. The leadership group fronted by captain Harry Kane and Jordan Henderson is key in ensuring the bonds between the coaching and playing staff remain strong.
The players call him Gareth, not "Gaffer." He doesn't run a dictatorial regime that younger generations tend to withdraw from.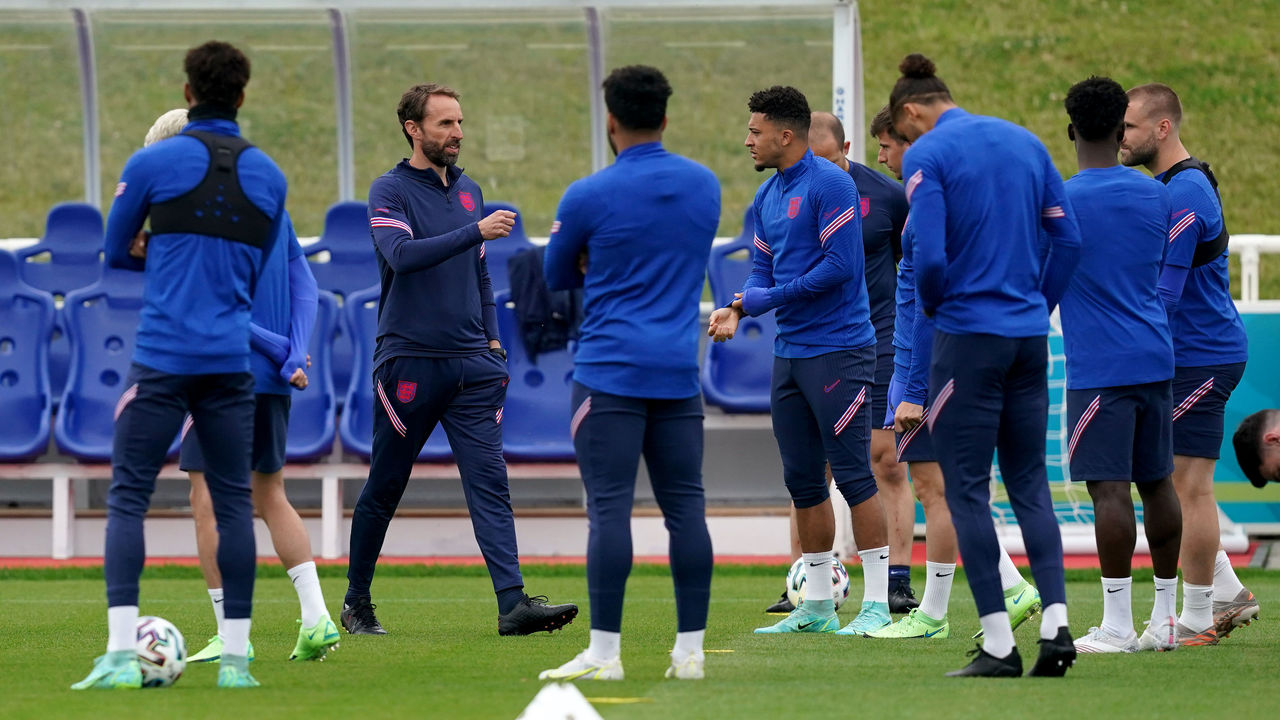 Southgate's trust and the values he's instilled in his squad are exemplified in the players' decision to a knee ahead of matches. As a self-described patriot and a former English international with 57 caps, he's explained to his squad the importance of representing your country, how they can create moments that last forever in the nation's memory, and he's given them the confidence to thrive as role models and stand up for what they believe in.
His players strongly believe in making the anti-racism gesture before kickoff, and Southgate has supported them despite it drawing boos from a section of England's fan base and other teams not following suit at the tournament. The squad's determination to deliver this message shouldn't be overlooked.
"I have never believed that we should just stick to football," Southgate wrote for The Players' Tribune before Euro 2020.
"It's their duty to continue to interact with the public on matters such as equality, inclusivity, and racial injustice, while using the power of their voices to help put debates on the table, raise awareness, and educate," he added.
Discontent used to bubble beneath the surface of the England squad, and relations between the supporters and their team were damaged before Southgate took over. Now, the tight bonds that exist in the camp – players from the northwest powerhouses and London's giant clubs openly mingle – and the message the team wants to deliver is at the forefront. There's not an exclusive feel to the Three Lions anymore. The arrogance, at least from a team standpoint, has lifted.
And when you combine the genuinely impressive figureheads of this squad – like the philanthropic pair of Henderson and Marcus Rashford – with the young entertainers that can illuminate matches, like Jack Grealish and Phil Foden, you've got a team that can be very easy to root for.
Copyright © 2021 Score Media Ventures Inc. All rights reserved. Certain content reproduced under license.
Stick to the script: How England's Southgate proved doubters wrong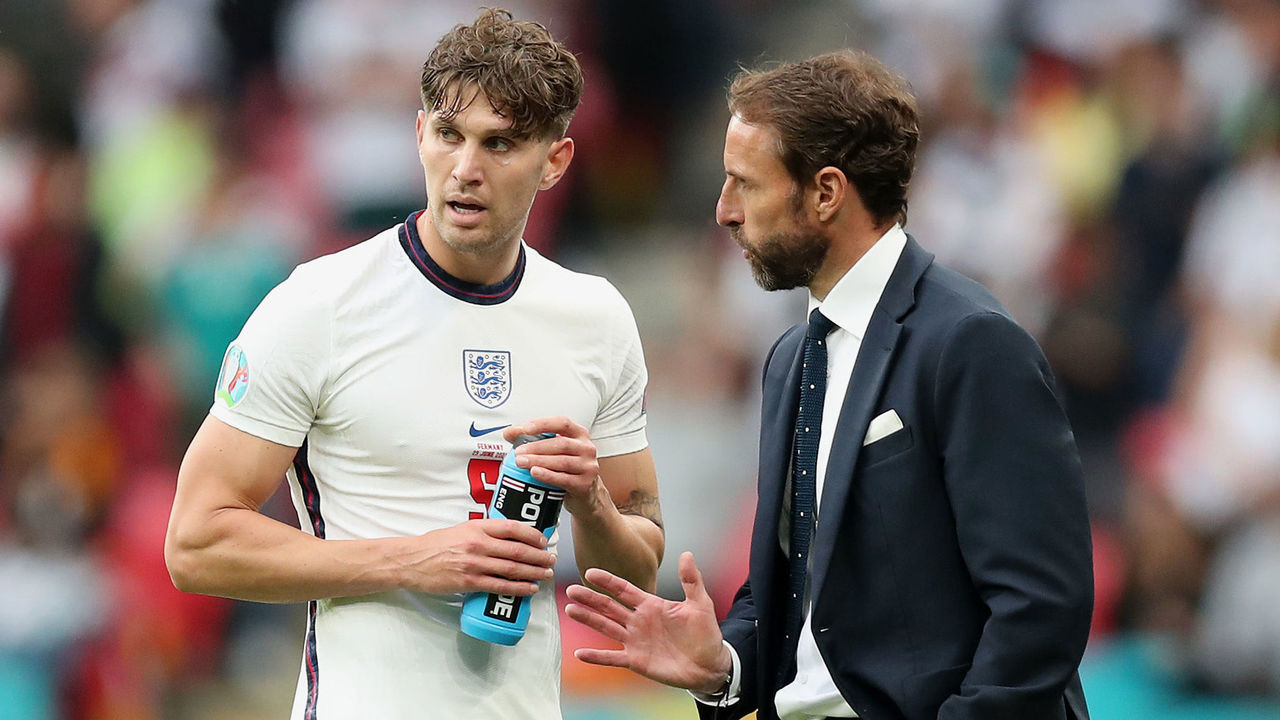 After Monday's two extraordinary contests, you'd be forgiven for thinking major tournament football's sole purpose is to entertain.
Gareth Southgate is keenly aware that entertaining football doesn't always translate into winning football, and the England manager's starting XI reflected as much against Germany at Wembley Stadium on Tuesday.
Southgate deployed the back-three for the first time since November, opting for five defenders and two deep-lying midfielders – a setup that didn't inspire confidence on Twitter feeds and live blogs.
To little surprise, the defensively minded tactician opted for a cautious lineup while the likes of Jack Grealish, Jadon Sancho, Phil Foden, Mason Mount, and Marcus Rashford started from the bench. Play your best players or play those best suited to preventing a battering by Germany. Those were Southgate's options.
It's hard to argue with his approach after the Three Lions beat Germany in a knockout-round match for the first time since 1966.
The 1966 World Cup was also the last time England kept four successive clean sheets at a major tournament, a feat Southgate's charges replicated in their 2-0 win at Wembley. It was also the last time England won a major tournament.
Bullheadedness reigned supreme for Southgate on Tuesday.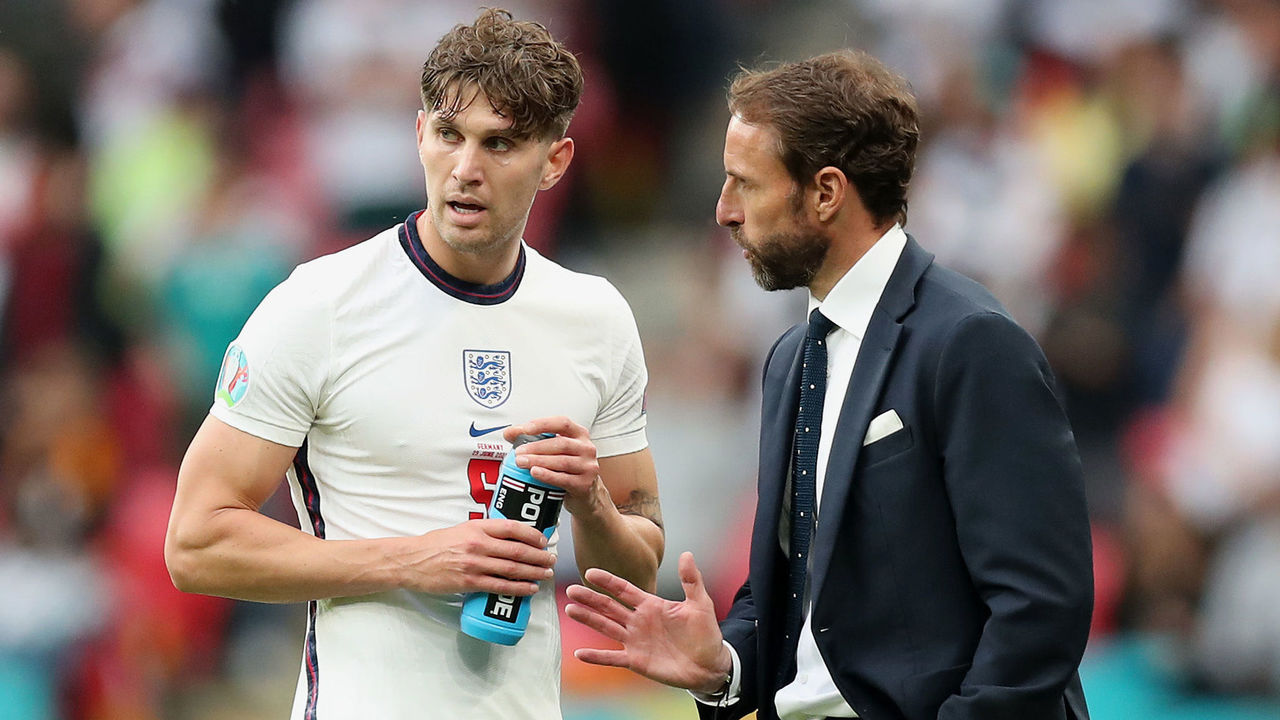 The performance of the back-three of Kyle Walker, Harry Maguire, and John Stones proved Southgate right. The trio largely stymied Germany's versatile attack, save for two instances when Jordan Pickford made sharp saves to stop Timo Werner and Kai Havertz. In the midfield, what Kalvin Phillips and Declan Rice lacked in panache, they made up for in timely tackles and shrewd positional play, much to the delight of the partisan crowd. Southgate handed Bukayo Saka another start after a stellar run-out versus the Czech Republic, and the Arsenal teen was England's best outlet in the opening frame.
It wasn't always pretty, but it worked.
England's showing was a solid display from a setup put in place to mirror Germany's virtues, a setup that would require the best Three Lions attackers to beat their markers in one-on-one situations. Those opportunities were scant, though Southgate backed his players to be better than their opponents. And for large swaths of Tuesday's memorable contest, they were.
Southgate sticks to game plan
Two of Southgate's most trusted pupils, Raheem Sterling and Harry Kane, have been the targets of doubt, both in the lead-up to the tournament and during its early stages.
Out of favor at Manchester City, Sterling saw the underwhelming end to his domestic campaign capped by a dreary performance in his club's Champions League final defeat to Chelsea. Surely England's wealth of attackers capable of manning wide positions should have prompted Southgate to drop Sterling from his ranks.
Four matches later, Sterling has scored winners against Croatia, the Czech Republic, and Germany. Talk about repaying the manager's faith.
Kane's critics have focused squarely on his outings in the group stage. Unlike with Tottenham, Kane has struggled for service, and those periods of inactivity have been worsened by sluggish play that suggests England's No. 9 is nursing an injury.
Southgate opted not to include Kane's deputy, Dominic Calvert-Lewin, on the bench against Germany. It was a risky call, one that appeared downright daft when Kane collapsed to the pitch in the 53rd minute after a collision near the midway line. Kane clutched his knee, and for a moment, it seemed Southgate would be forced into an attacking change he was resistant to.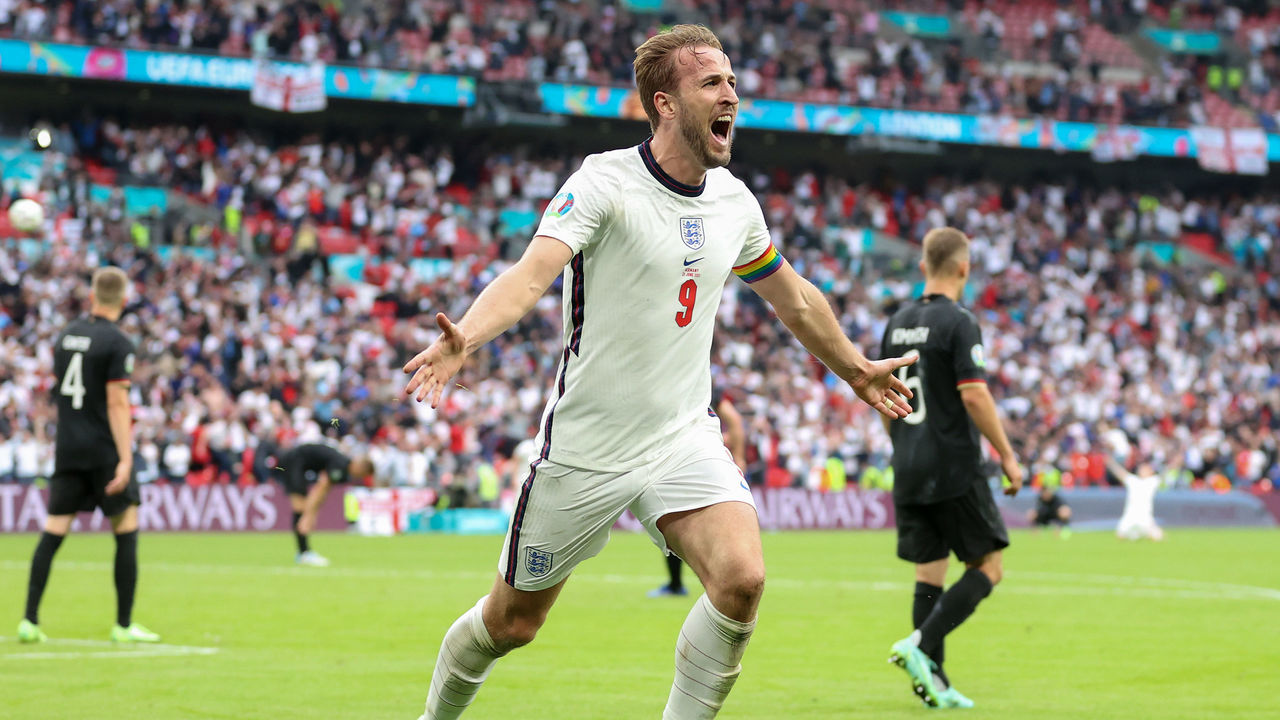 But Kane ruled himself fit after receiving treatment, and after largely feeding on scraps through the opening hour, the Spurs star became more involved. Grealish's introduction in the 69th minute changed the tempo of the affair, and minutes later, Sterling scored. Then, with four minutes of normal time remaining and Wembley firmly on edge, Kane got on the end of a crisp Grealish delivery to make it 2-0. Job done.
Tuesday's match had two possible outcomes, and only one of those results would shine brightly on Southgate and his reputation as England manager.
"You know you change the shape, you pick certain personnel in place of others, and if it goes wrong, you're dead," Southgate said after the match, according to The Guardian.
"We had to go about it in the way we believed."
With only Sweden, Ukraine, Denmark, or the Czechs standing between England and its first major tournament final since 1966, Southgate – not the keyboard tacticians and hot-take merchants – has gotten it right. Maybe it really is coming home.
Copyright © 2021 Score Media Ventures Inc. All rights reserved. Certain content reproduced under license.