Denmark's courage, medics' timely response inspire on emotional day at Euros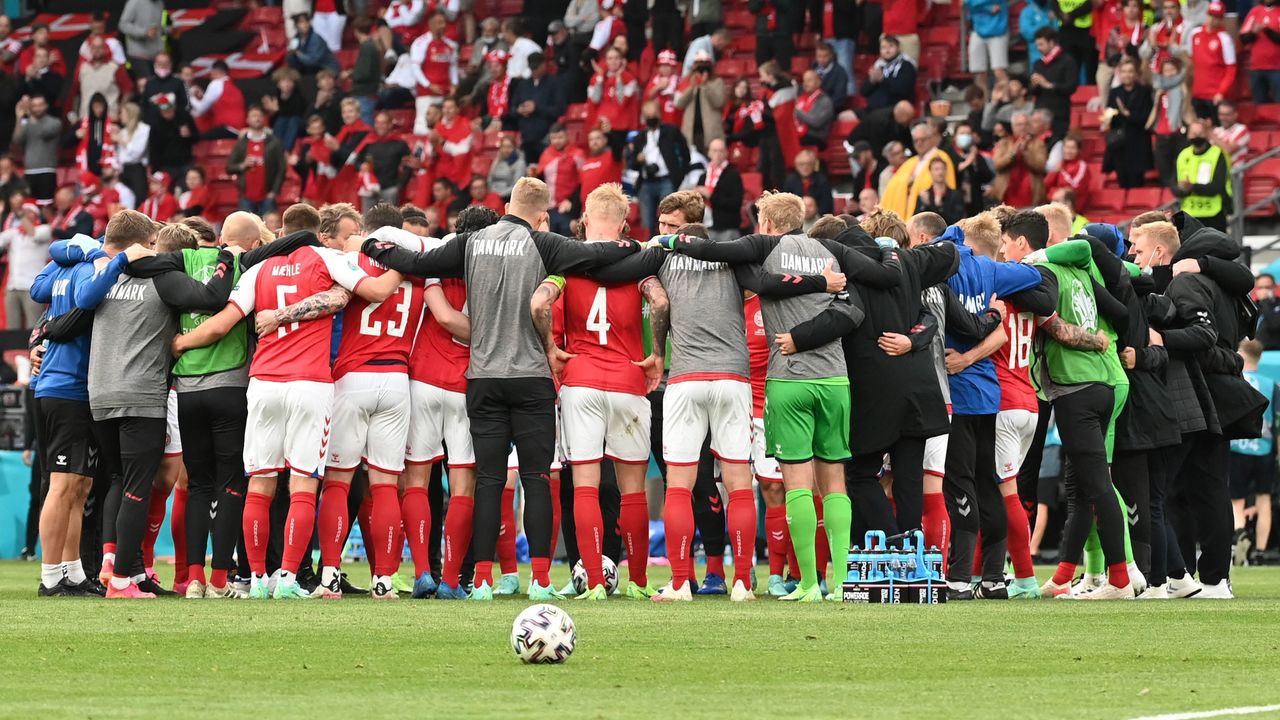 Christian Eriksen is in stable condition after collapsing on the pitch during Saturday's Euro 2020 match between Denmark and Finland. The response to the medical emergency at Parken Stadium was inspiring, with Eriksen's Danish teammates taking immediate action as medical staff rushed to administer CPR. theScore reflects on a difficult second day of the Euros.
Danish players are true heroes
Several parties merit endless praise for their rapid responses. Match official Anthony Taylor deserves recognition for immediately sensing danger and halting proceedings prior to an impassioned plea from the Danish players to get the medical staff's attention.
Eriksen's Denmark teammates were also impressively resourceful and pragmatic, considering the circumstances. Thomas Delaney and Simon Kjaer immediately flocked to Eriksen's side, promptly signaling for the aid of team medics. Kjaer then rolled Eriksen into a semi-prone position on his side, perhaps sensing the possibility that his countryman could swallow his tongue.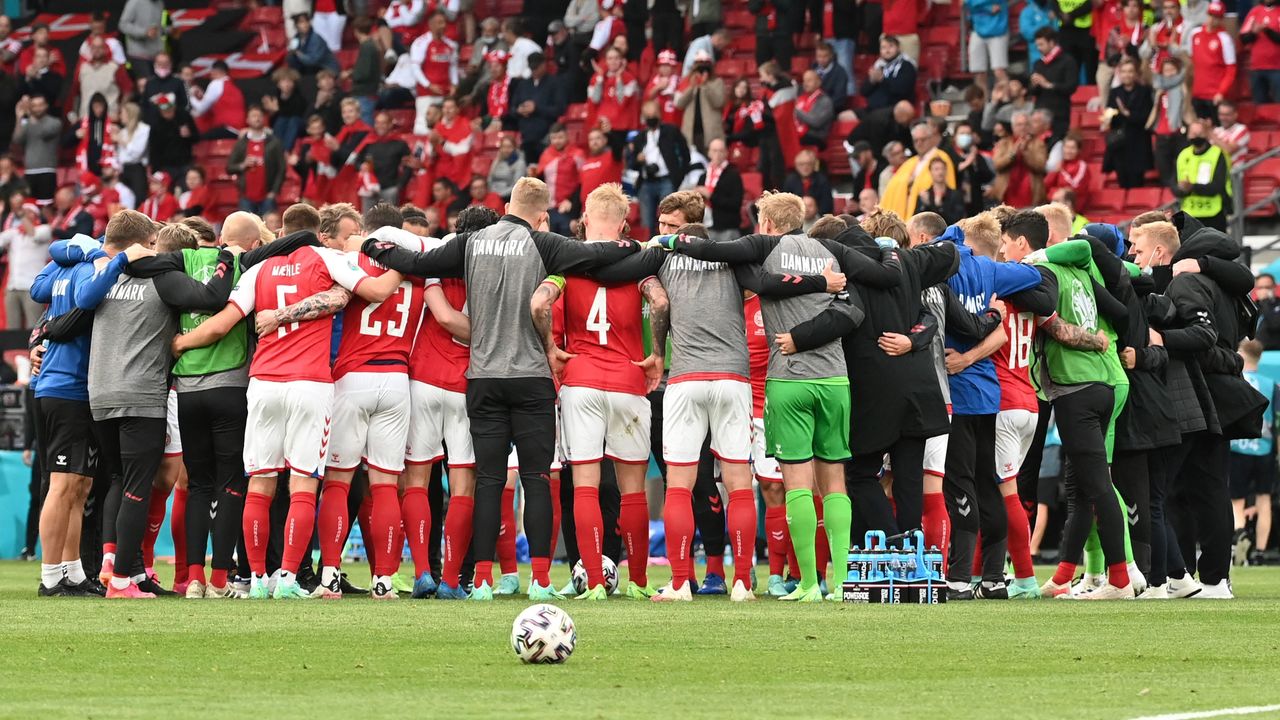 Clearly traumatized by what was taking place – and understandably so – Denmark's team swiftly encircled Eriksen and those treating him to provide privacy under Delaney's direction. It was one of the many lasting images of a terrifying incident. Goalkeeper Kasper Schmeichel and Kjaer also consoled Eriksen's partner, Sabrina Kvist Jensen, after she rushed down from her seat in the stands.
Schmeichel, it's worth remembering, was first on the scene when Leicester City chairman Vichai Srivaddhanaprabha was killed in a tragic helicopter crash outside the club's King Power Stadium in 2018. On Saturday, he reassured and comforted teammates and Finnish opponents prior to the match's resumption. The word "leader" is thrown around in sports parlance all the time, but we witnessed true strength and leadership from Schmeichel, Kjaer, and more in trying times Saturday.
It was another important reminder that sport is secondary in the grand scheme of things.
Medical personnel deserve praise
The response at Parken Stadium was quick as can be. Medics began administering CPR on Eriksen less than a minute after he collapsed, not hesitating for a second. Treatment lasted for about 10 minutes, and the 29-year-old appeared to regain consciousness, raising his hand as he was stretchered off the pitch, according to a Reuters photographer. Within the next hour, UEFA confirmed Eriksen's condition as stable.
Morten Boesen, Denmark's team doctor, said he felt a pulse when he first checked Eriksen's vitals. He was also breathing. "But suddenly that changed," Boesen told reporters afterward. "Help came really fast from the medical team and the rest of the staff. With their cooperation, we did what we had to do. We managed to get Christian back. He (spoke) to me before he was taken to the hospital."
The quick and diligent treatment saved Eriksen's life.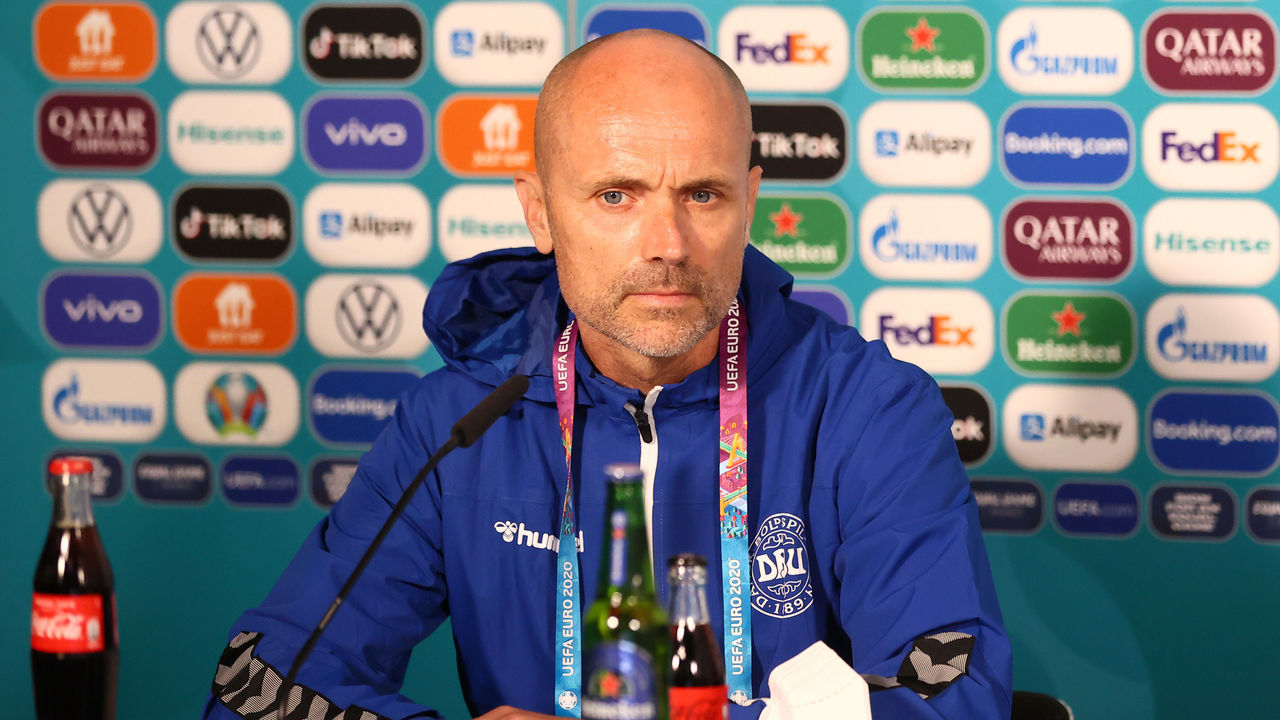 The clock is always the biggest enemy in suspected cases of cardiac arrest. The chances of survival decrease by 10% for every minute that goes by without CPR, according to the American Heart Association. CPR can include up to 120 compressions per minute with thrusts of about two inches into the chest, a painstaking but extremely important exercise in the first few minutes of heart-related emergencies.
Medics also used a defibrillator, a portable apparatus that delivers electric shocks to jump-start the heart. Defibrillators have long been mandatory in international soccer stadiums, and took on even greater meaning after Sevilla defender Antonio Puerta died in 2007 from cardiac arrest. The device, along with the medics' life-saving response, prevented a similar situation from unfolding in Copenhagen.
The role of broadcasters
It was a truly frightening scene, more so because the cameras rolled as Eriksen received CPR while his teammates wept. It was impossible not to comprehend the magnitude of what we were watching. Even when the broadcast briefly cut to those in attendance crying in unison, it quickly returned to a shot of Eriksen's life hanging in the balance, slightly obstructed by his protective teammates.
Unconscionably, the camera also spent time focused on Eriksen's partner as Schmeichel and Kjaer assuaged her.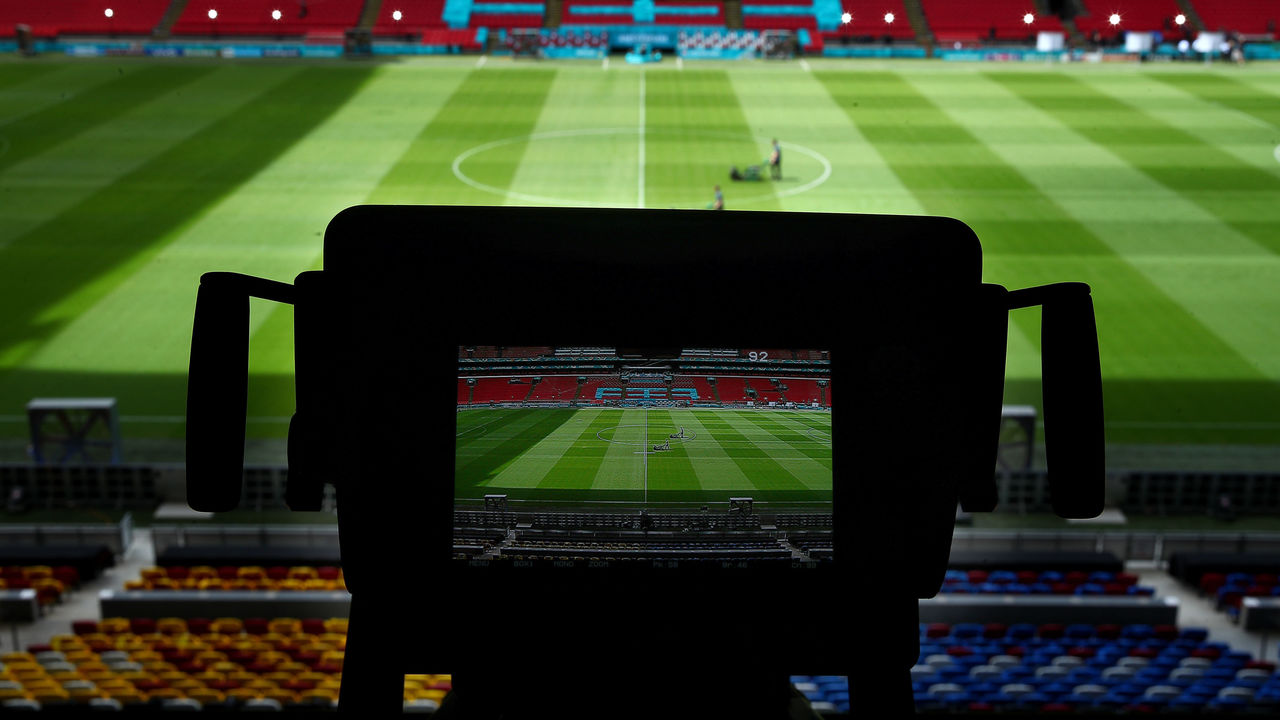 For what felt like an eternity, the 29-year-old laid motionless on the pitch, and the entire situation was broadcasted into living rooms all over the world.
It was inexcusable that numerous broadcasts stayed focused on the live images rather than cutting back to studio coverage or something even more generic. If it were a pitch invader or a fan holding a banner brandishing an unpopular political opinion, in the blink of an eye, another camera's footage would be sourced. Apparently, that's not the case when the depths of unbridled human trauma are on display.
Should the match have continued?
UEFA made it seem like it simply granted a request from the players to resume the match later in the day. But that wasn't exactly true. Denmark's head coach, Kasper Hjulmand, said UEFA gave his team two options: either play the remaining minutes Saturday or finish up Sunday at noon local time.
"The players couldn't imagine not being able to sleep tonight and then (having) to get in tomorrow, get on the bus, and play a game," Hjulmand told reporters. "Honestly, it was best to get it over with."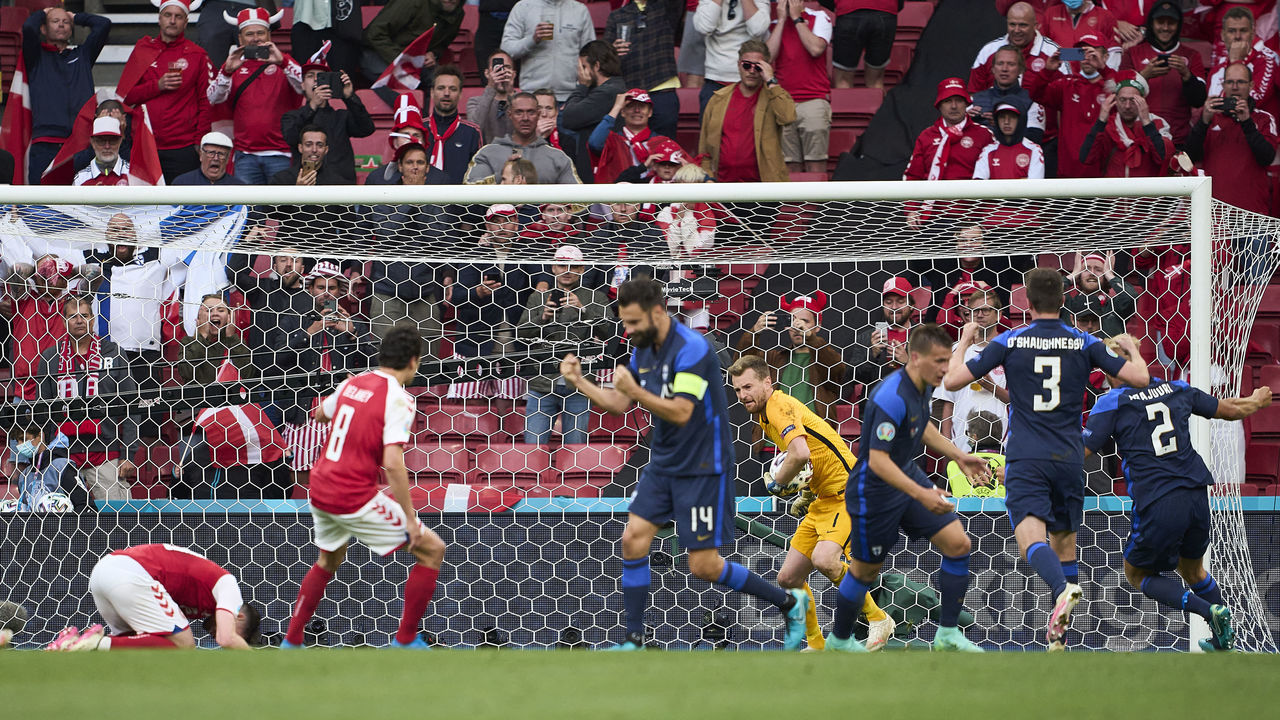 Is an ultimatum really a choice? The players should've been free to make any decision without fear of consequence. They should've been asked if they felt comfortable playing the rest of the match Saturday. That's it. No strings attached.
But UEFA never takes into account the people who serve this game and create the product it sells. It continues to place greater importance on scheduling and broadcasting logistics than the mental health of players.
Remember, less than three years ago, UEFA forced German club Borussia Dortmund to play a Champions League quarterfinal 24 hours after the team's bus was bombed. A player was also wounded. But UEFA issued a similar ultimatum: either play or forfeit. Dortmund agreed to play and lost the match 3-2.
This weekend in European soccer: Previews, predictions for 5 must-see games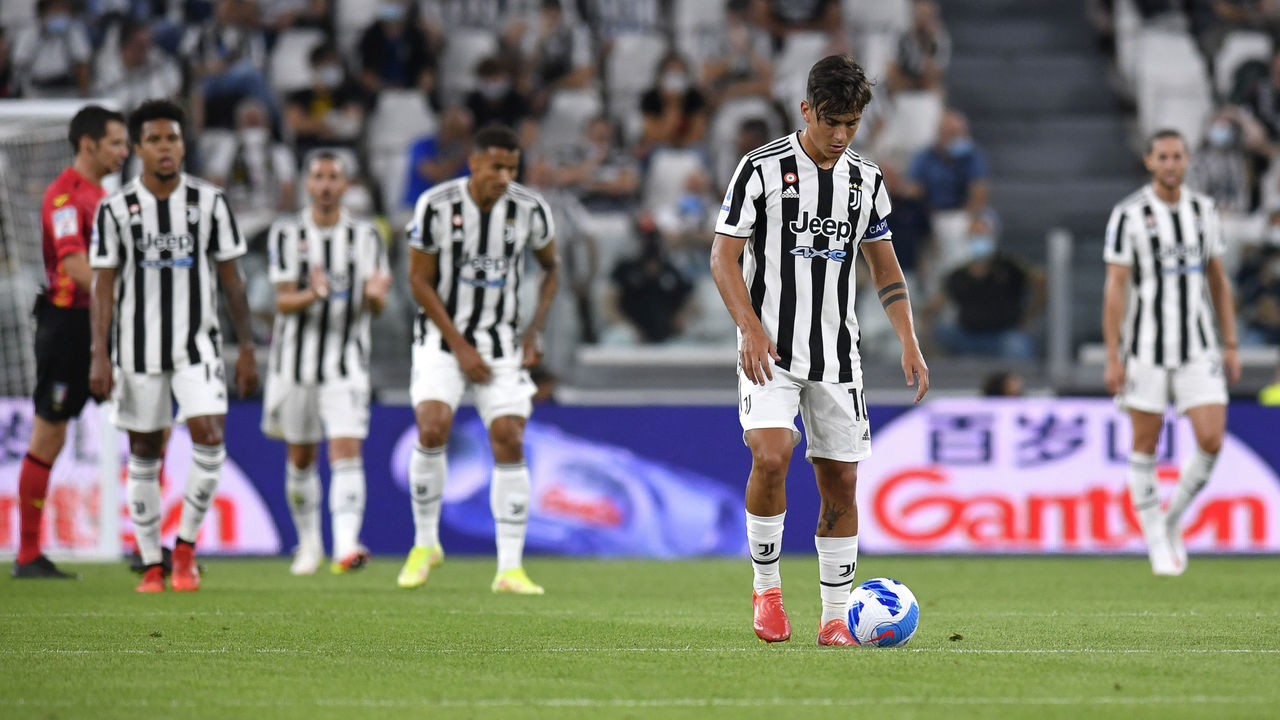 Every week, theScore will pick standout matches to watch across Europe. This weekend's slate is highlighted by a bumper Sunday schedule featuring a classic Italian rivalry and a heated London skirmish.
Serie A
Juventus vs. AC Milan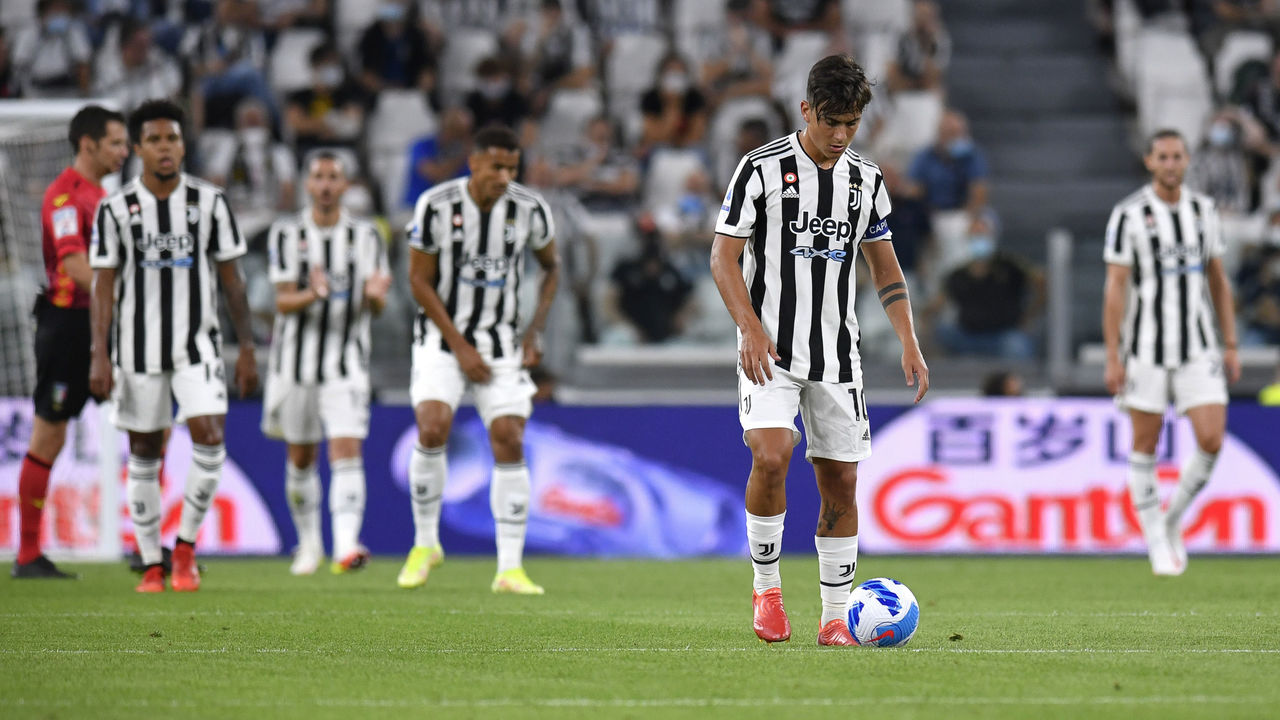 When: Sunday, Sept. 19 (2:45 p.m. ET)
Where to watch: CBS Sports Network (U.S.), FuboTV (Canada)
After a miserable start to the campaign, Juventus finally got on track midweek, putting together an assured Champions League display against Malmo to pick up their first win of the new season. That 3-0 triumph will count for little if the Bianconeri don't back it up with three points Sunday. Juve, sitting on one measly point from three Serie A matches, risk falling 11 points behind Sunday's opposition with a loss.
It's a long season, yes, but that's a potentially whopping gap to try and close.
Meanwhile, AC Milan head into the enticing clash on the back of a defeat to Liverpool, but the nature of that game may actually give the Rossoneri a spring in their step. Making their long-awaited return to the Champions League, Milan recovered after a rocky start at Anfield, even stunning a raucous crowd and taking a shocking lead before ultimately succumbing to a frantic 3-2 defeat. A victory would've been great, of course, but the resiliency and ability to hang with one of the continent's best sides was extremely encouraging, particularly without Zlatan Ibrahimovic, who remains doubtful heading into the weekend due to an Achilles issue.
After many false dawns over the past decade, Milan now have a proper plan in place and appear well on their way to regaining lofty status.
Sunday's game will push the proverbial narrative into overdrive. Either Juventus are truly "back" after a groggy start to Massimiliano Allegri's second stint, or Milan have usurped the Old Lady as one of the title favorites in a season with no clear front-runner in Italy.
Prediction: An entertaining draw with some late penalty drama
Premier League
West Ham United vs. Manchester United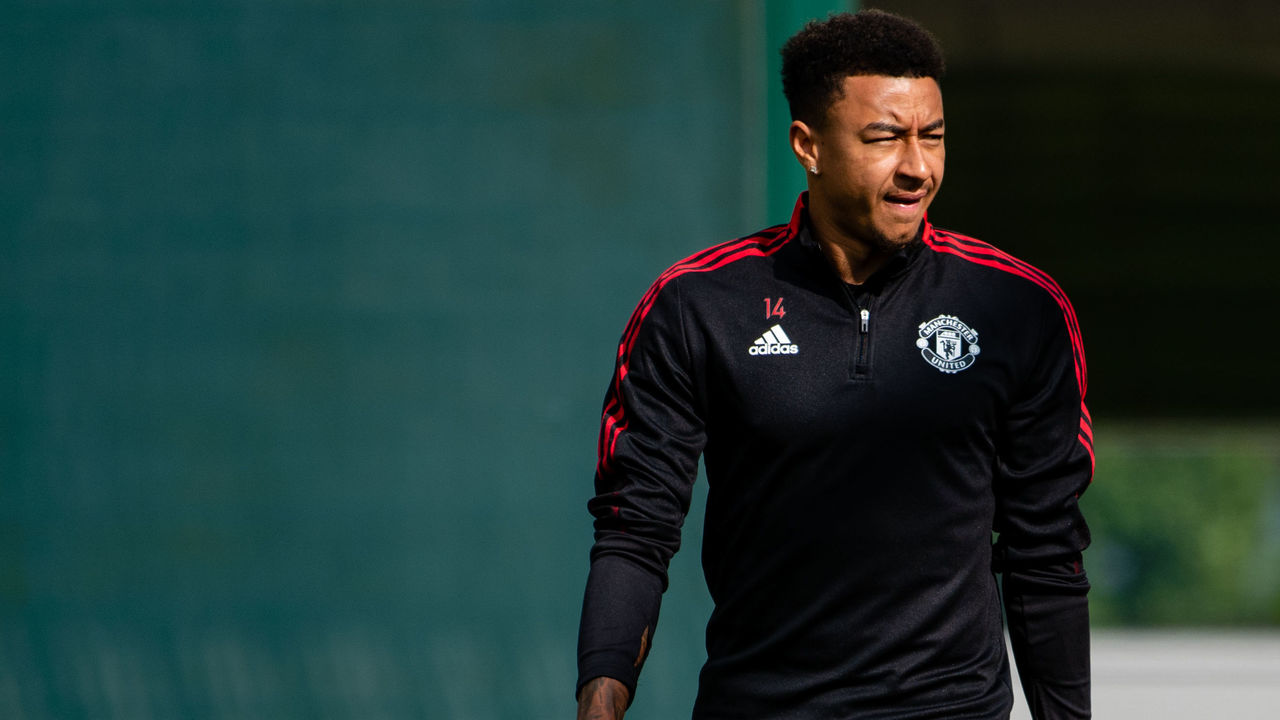 When: Sunday, Sept. 19 (9 a.m. ET)
Where to watch: NBCSN (U.S.), DAZN (Canada)
Manchester United need to bounce back. Ole Gunnar Solskjaer and his team have been lambasted on the back of a last-second defeat to Young Boys in the Champions League and will be looking for an immediate response.
"We know expectations are high, and we expect more of ourselves, the performance wasn't up to our standard," said the manager, after bemoaning what he deemed to be an overzealous response to the setback.
In a delicious twist, Jesse Lingard, whose brutal error gifted the Swiss club its famous victory Tuesday, will be desperate to atone against the team he starred on while on loan last season.
The schedule hasn't been particularly kind to United, though, as David Moyes' West Ham present a difficult challenge; the Hammers haven't tasted defeat this season, racking up 10 goals over four league matches.
However, the Red Devils catch a huge break going into the contest as West Ham will be without talisman Michail Antonio. The red-hot forward, who has five goals in as many games across all competitions this season, was sent off last week against Southampton and will miss Sunday's tilt due to suspension.
Prediction: Manchester United get back on track with slim win
Tottenham Hotspur vs. Chelsea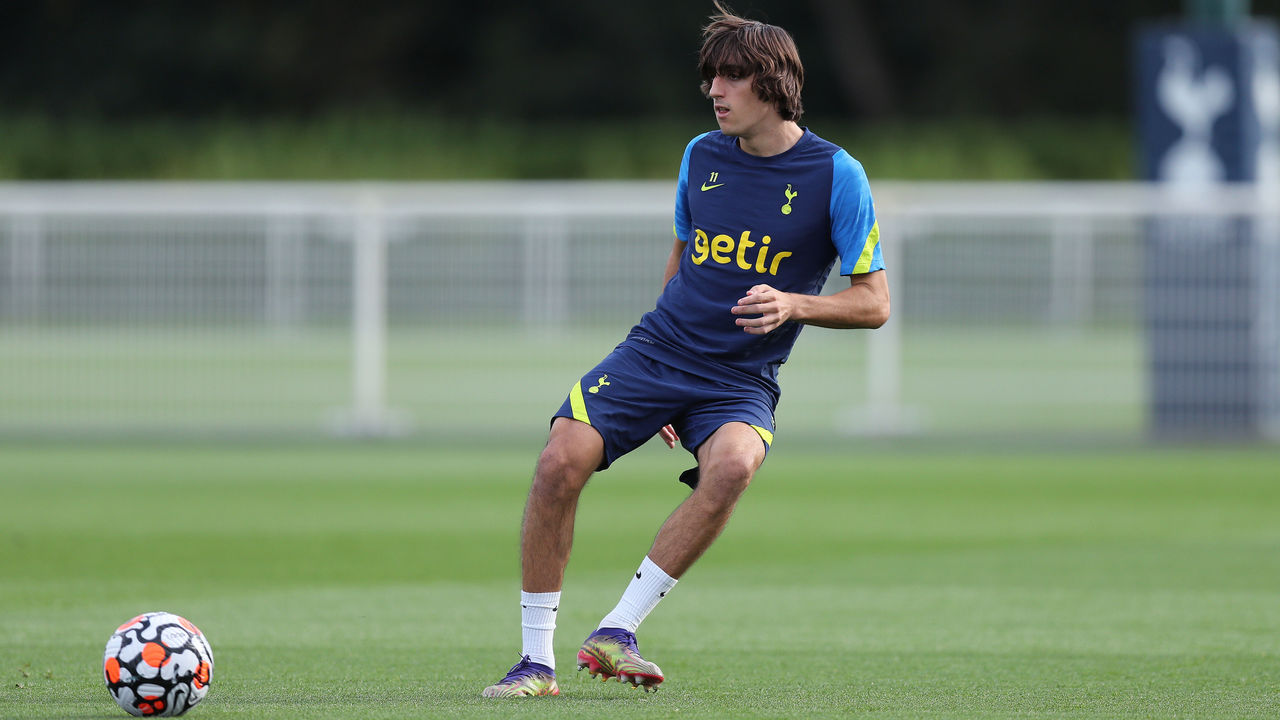 When: Sunday, Sept. 19 (11:30 a.m. ET)
Where to watch: Peacock (U.S.), DAZN (Canada)
The Premier League campaign is only four matches old, but Nuno Espirito Santo already faces his first conundrum: Does his Tottenham Hotspur side have the personnel to defend astutely and furnish chances for Harry Kane, Heung-Min Son, and their other attackers?
Kane worryingly ended last weekend's 3-0 defeat to Crystal Palace without a single shot or touch in the opposition's box.
Despite being on home turf, Nuno's gut instinct should be to protect his defense from Chelsea's rich array of attacking talent. Oliver Skipp has improved exponentially from a season-long loan with Norwich City. Either Skipp or Harry Winks could start alongside Pierre-Emile Hojbjerg, but that means there is only one spot left for someone to complement Kane and Son.
The safest option would be Dele Alli, who only played around 15 minutes Thursday against Rennes as a shuttling box-to-box midfielder. But Nuno's side could be less predictable and more dangerous with the elusive dribbling and vision of Giovani Lo Celso or Tanguy Ndombele, or the raw pace and agility of Bryan Gil. Lucas Moura and Steven Bergwijn are both injured.
It'll be interesting to see if Nuno has the bravery to select one of his more inventive players for Chelsea's visit or whether they're simply called off the bench to respond to Spurs falling a goal or two behind to their London rivals.
Prediction: Chelsea win their third straight away match against Tottenham
Bundesliga
Wolfsburg vs. Eintracht Frankfurt
When: Sunday, Sept. 19 (1:30 p.m. ET)
Where to watch: ESPN+ (U.S.), Sportsnet World (Canada)
It was supposed to be one step backward and two steps forward for Oliver Glasner. However, the Austrian tactician leaving fourth-place finishers Wolfsburg for Europa League-bound Eintracht Frankfurt in the summer hasn't panned out so far.
Mark van Bommel's Wolfsburg sit atop the Bundesliga table with a perfect record, while Glasner's Frankfurt are just above the relegation zone with three points from four outings.
Wolfsburg has played a high-octane style under Glasner, aggressively pressing to win possession in the final third and relying on Wout Weghorst as a focal point when launching direct attacks. But Rafael Borre, who Frankfurt signed this summer to replace Andre Silva, can't provide the same aerial ability and brawn when he's 10 inches shorter than Weghorst, so Glasner mimicking his Wolfsburg success in Hesse could be difficult.
Meanwhile, Van Bommel has sensibly and successfully built on the defensive foundations that Glasner left behind.
"We know the coach, so we know his tactics somewhat, too," Wolfsburg defender Maxence Lacroix told the Bundesliga website. "So we have a bit of an idea of how we can set up against them."
Prediction: Wolfsburg make it five wins in five matches with a narrow victory
Ligue 1
Paris Saint-Germain vs. Lyon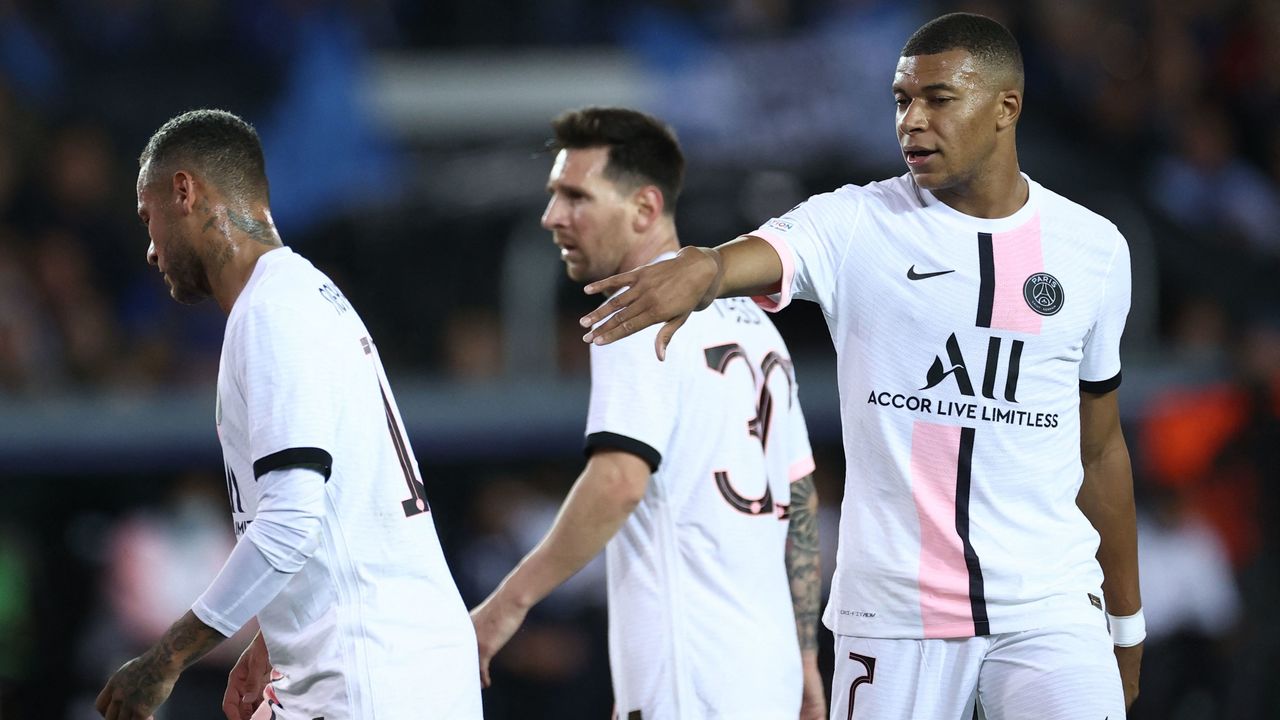 When: Sunday, Sept. 19 (2:45 p.m. ET)
Where to watch: beIN SPORTS (U.S. and Canada), FuboTV (Canada)
After blasting through the field and picking up maximum points from their opening five league matches, Paris Saint-Germain's roaring start hit a wall Wednesday as Club Brugge shut down Lionel Messi, Neymar, and Kylian Mbappe in a 1-1 draw. The acclaimed "MNM" trio, playing together for the first time since Messi's celebrated arrival, looked disjointed. Time on the training ground is needed before the three stars become a cohesive unit.
An ankle injury suffered by Mbappe may delay that chemistry a touch longer. His fitness going into the weekend remains in question.
Finding a balanced tactical structure that can accommodate all three in the same lineup will be Mauricio Pochettino's greatest challenge this season. In that sense, Mbappe's potential absence Sunday may make his life a little easier, at least in the immediate term.
Meanwhile, after a rocky start to the season, including a 3-3 draw with Clermont Foot that prompted jeers from the home fans and a very public dressing down from manager Peter Bosz, Lyon have steadied the ship, winning each of their last three matches in all competitions.
The talented Lyon midfield will be key if Bosz and Co. are to pull off an upset and keep their mini resurgence alive, especially after watching PSG get overrun in the middle of the pitch against Brugge.
Prediction: Messi leads PSG to win with his first goal for the club
This weekend in European soccer: Previews, predictions for 5 must-see games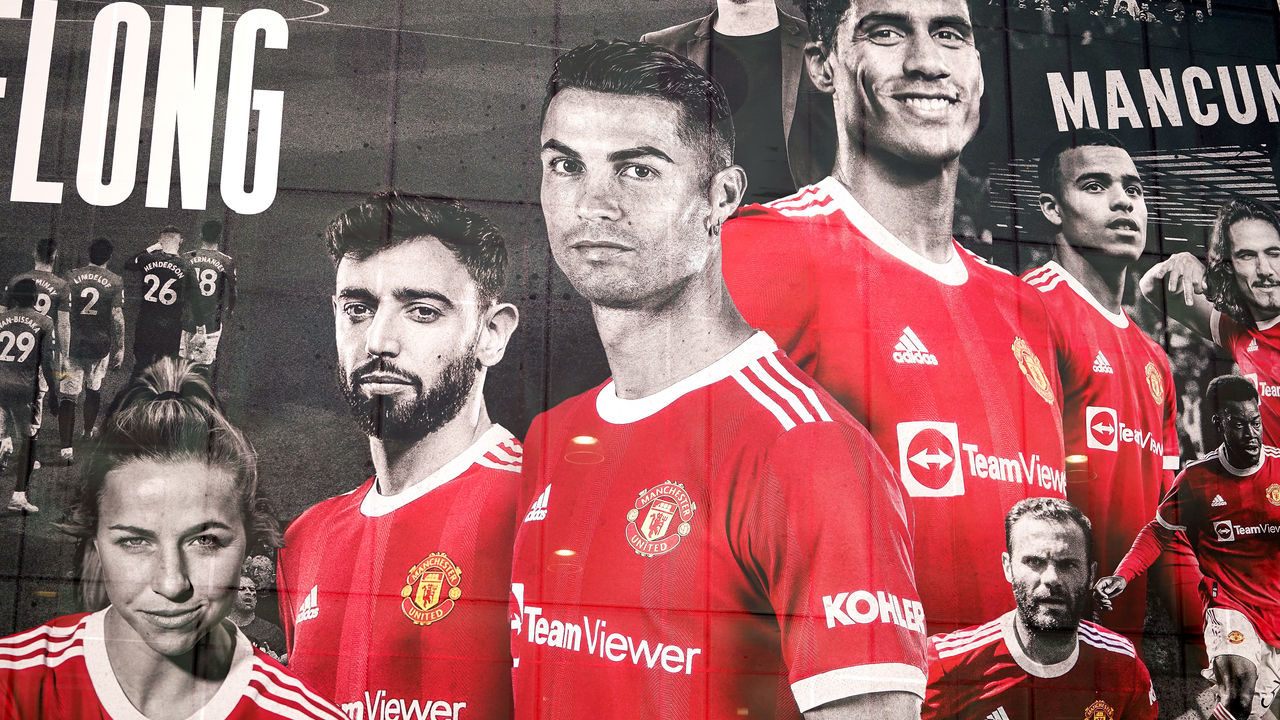 Every week, theScore will pick standout matches to watch across Europe. This weekend's slate features Cristiano Ronaldo's likely debut and a potential bonanza in the Bundesliga.
Premier League
Manchester United vs. Newcastle United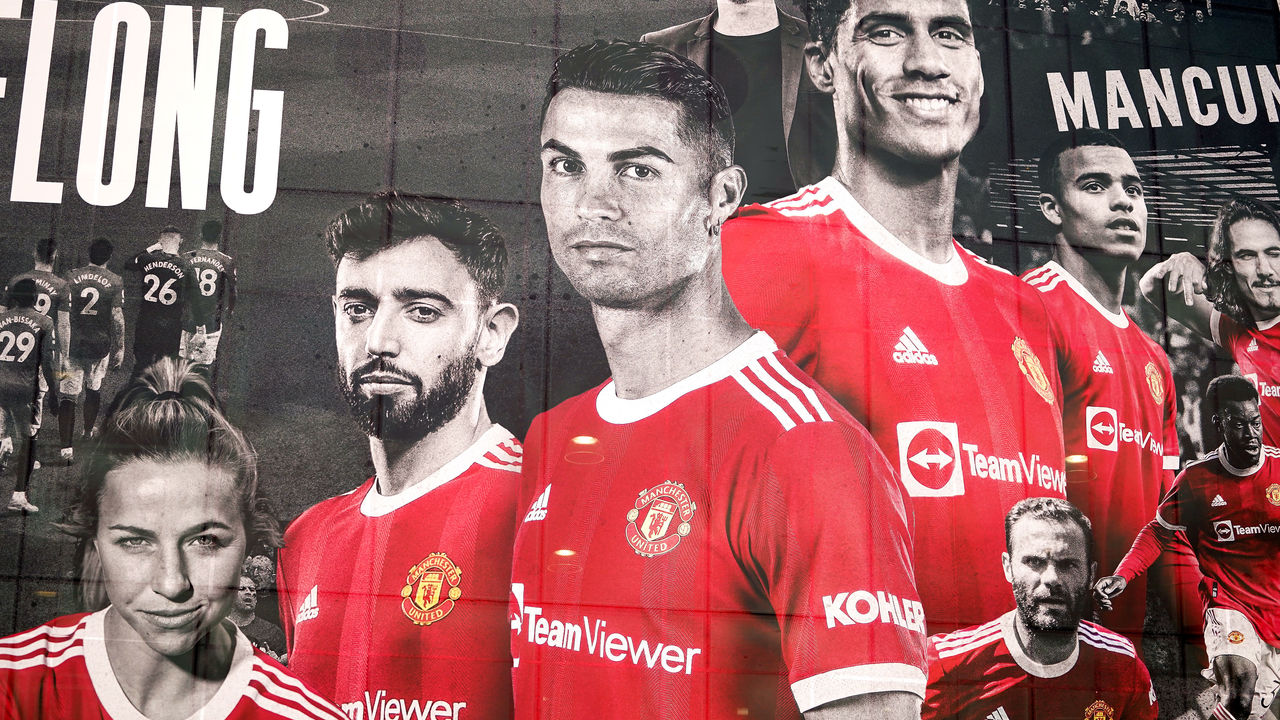 When: Saturday, Sept. 11 (10 a.m. ET)
Where to watch: USA Network (U.S.), DAZN (Canada)
Saturday's match at Old Trafford won't be broadcast in England, leaving anyone without a ticket unable to watch Cristiano Ronaldo make his second debut as a Manchester United player.
Viewers in North America face no such conundrum.
Fans waited two weeks for Ronaldo to turn up again in his former colors. United could be playing anyone and the match would generate the same amount of interest. Newcastle United are simply invited guests on a day that should offer at least a cameo appearance from Ronaldo. The 36-year-old arrived at United's training base on Tuesday, cutting short his time with the Portuguese national team to reorient himself with his former stomping ground.
We'll also get an early indication of where exactly manager Ole Gunnar Solskjaer will field his ex-teammate. Solskjaer said he sees Ronaldo as "more of a center-forward at the moment." After all, it's goals United want.
Prediction: Ronaldo scores off the bench in an easy win
Arsenal vs. Norwich City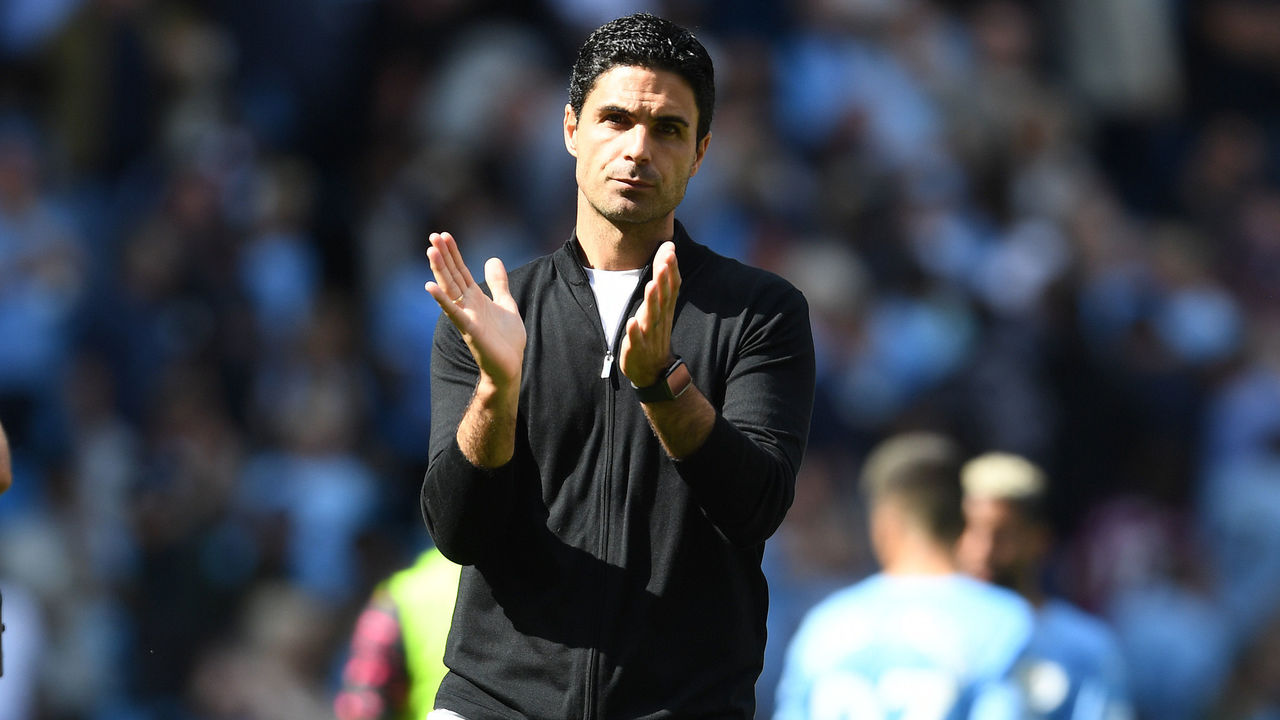 When: Saturday, Sept. 11 (10 a.m. ET)
Where to watch: Peacock (U.S.), DAZN (Canada)
Arsenal can't afford to get this wrong. Without a single goal scored or point secured, the Gunners are off to their worst start to a league season in 67 years. Manager Mikel Arteta had every right to call Saturday's meeting with Norwich City – another club off to a horrendous start – a "must-win" affair. They're only ahead of Arsenal because they managed to score after three matches.
There aren't any more excuses to make. Arteta has had a full preseason and time to study his team and make adjustments. If anything, the international break provided the 39-year-old an excellent opportunity to figure out a way to get the most out of £150 million in signings. Even with midfielder Granit Xhaka out with COVID-19, Arteta will likely have the chance to start newcomers Ben White and Takehiro Tomiyasu in defense, and perhaps he can establish a new system for the likes of Martin Odegaard, Bukayo Saka, and Emile Smith Rowe.
Because right now, Arteta isn't getting good enough performances from his star players. Club captain Pierre-Emerick Aubameyang has only scored twice in his last 11 league appearances, and £72-million signing Nicolas Pepe continues to disappoint on the right wing. If they don't pick up the pace soon, Arteta may have no choice but to roll with the youngsters the rest of the way.
Prediction: Arsenal come out flying to ease the pressure on Arteta
Bundesliga
RB Leipzig vs. Bayern Munich
When: Saturday, Sept. 11 (12:30 p.m. ET)
Where to watch: ESPN+ (U.S.), Sportsnet World (Canada)
An early battle between last season's Bundesliga winners and the runners-up comes with the potential for an off-the-script bonanza.
A number of Bayern Munich's players, including Niklas Sule, Leroy Sane, and Leon Goretzka, have had limited time in training before the marquee fixture. That's because their flight from Iceland, where they were representing their country, was forced to stop suddenly in Scotland, turning a short trip back home into a 14-hour odyssey.
RB Leipzig are in no better shape, with Andre Silva struggling for form and youngsters Josko Gvardiol, Mohamed Simakan, and Ilaix Moriba all needing time to adjust to a new league.
It could be messy at Red Bull Arena. It could also be a lot of fun.
Bayern boss Julian Nagelsmann will at least have an idea of what to expect from former side Leipzig. Dayot Upamecano and Marcel Sabitzer – who followed Nagelsmann to Bavaria this past summer – will undoubtedly share insider info inside Bayern's dressing room. But Leipzig have a game-changer of their own. Attacking midfielder Dani Olmo is coming off a productive summer with the Spanish national team – at both Euro 2020 and Tokyo 2020 – and he's fully rested after sitting out the last round of international fixtures.
Prediction: Leipzig deliver Jesse Marsch's first big win as manager
Serie A
Napoli vs. Juventus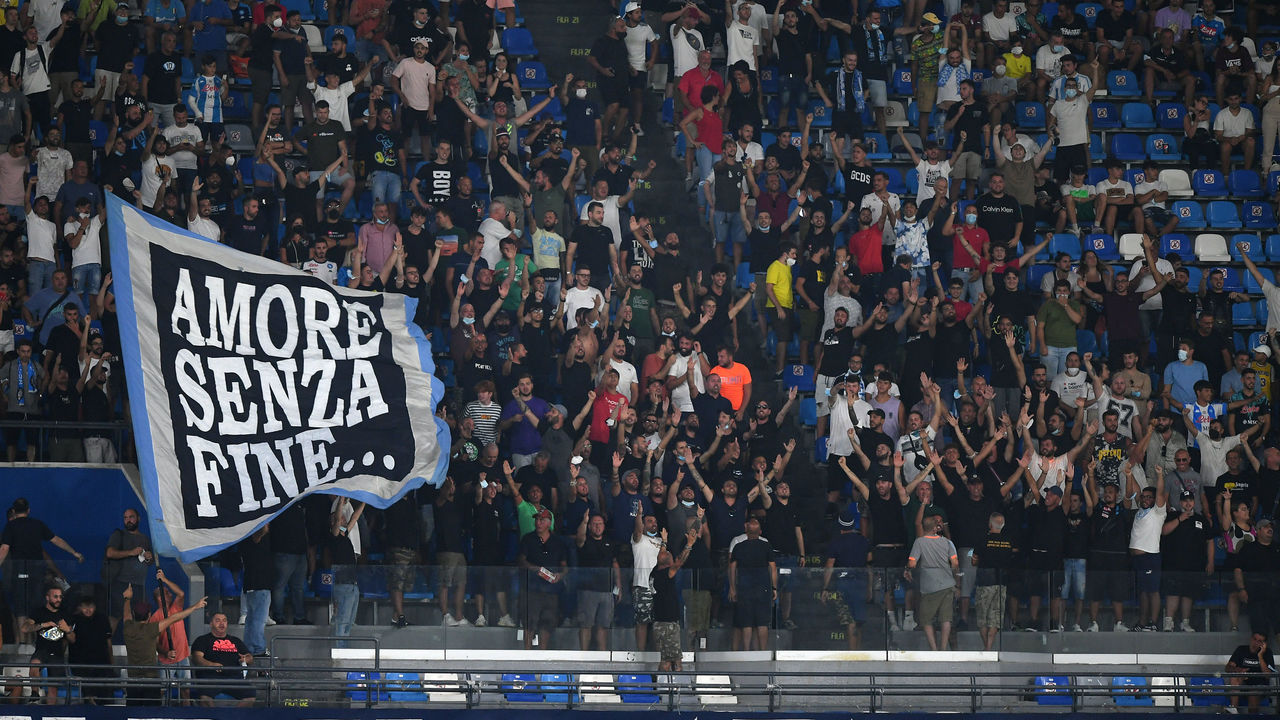 When: Saturday, Sept. 11 (12 p.m. ET)
Where to watch: Paramount+ (U.S.), fuboTV (Canada)
Napoli will renew hostilities with Juventus the only way they know how: with fans causing an absolute ruckus inside the Stadio Diego Armando Maradona. The southern Italians have beaten their northern rivals in three of the past five meetings, flexing their muscle even without an adoring crowd. But the best thing about Napoli is the fervor that devours the stadium, and with police allowing supporters entry four hours early, you can bet on them creating a killer atmosphere.
A lot has happened since the last time Napoli hosted Juventus in front of fans. That was back in January 2020, when the Partenopei scored a shocking 2-1 victory over Maurizio Sarri's Juventus, with Gennaro Gattuso still on the bench. Luciano Spalletti now leads Napoli, and he's got an early chance to win over a notoriously loyal fan base.
Victor Osimhen is also available to play, winning an appeal against a two-match ban for striking a player during a corner kick. The 22-year-old striker finished last season strong, scoring six goals in his final nine Serie A appearances, and entered the campaign as an outside pick to win Italy's Golden Boot award.
Meanwhile, Juventus head into hostile territory without a win to date. Federico Chiesa and Paulo Dybala are unavailable as well.
Prediction: Osimhen scores twice in a heated affair
AC Milan vs. Lazio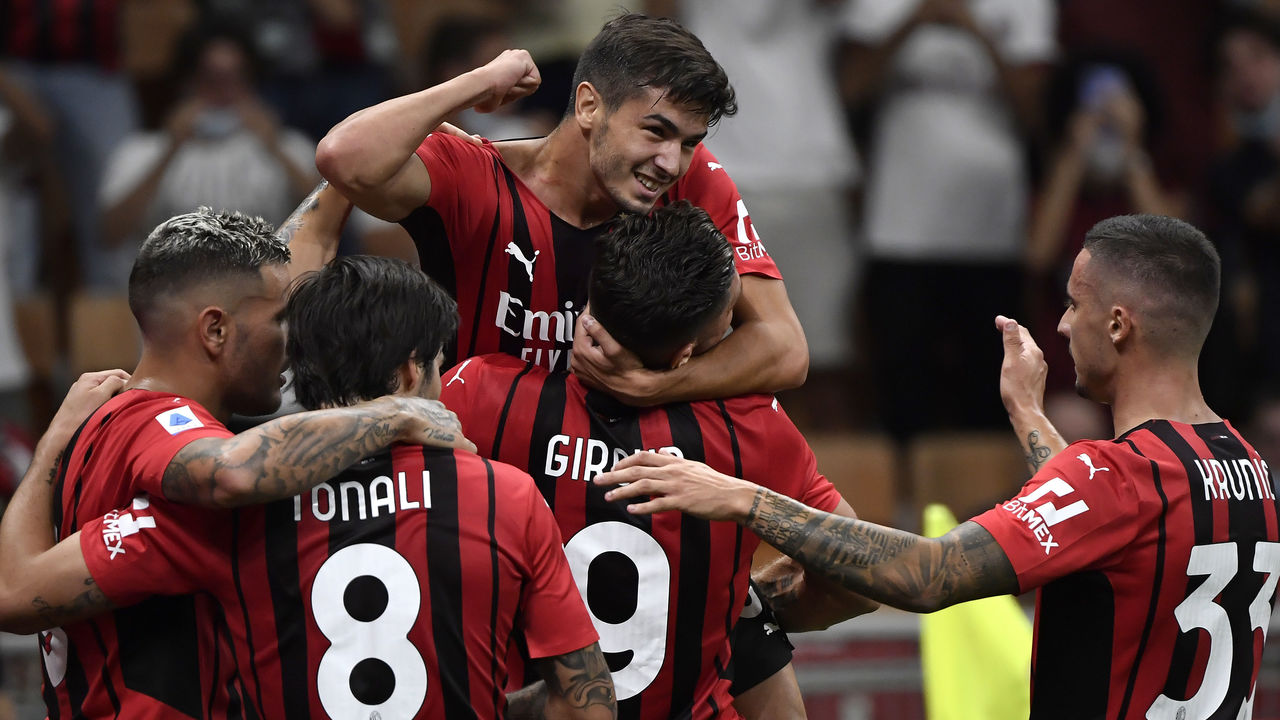 When: Sunday, Sept. 12 (12 p.m. ET)
Where to watch: Paramount+ (U.S.), fuboTV (Canada)
This is the most intriguing matchup of the weekend. AC Milan and Lazio are both perfect to begin the term, and they're each coming off blowout victories.
Both clubs are looking to cement Champions League places this season. For Milan, it's about continuity, but for Lazio, it's about proving they belong. The Biancocelesti missed out on a berth after making their first appearance in the competition in 12 years last season. Milan, on the other hand, are back in the Champions League for the first time in seven years.
For so long, these two sides have run side by side, jostling for wins and position in the standings, and contests between them have followed a similar theme. A single goal decided seven of their last nine meetings, including dramatic last-minute winners that delivered crucial points in the Champions League race.
There will almost certainly be goals this time around. Only two of their last 26 encounters finished goalless, and with Zlatan Ibrahimovic in line to make his return from injury at a half-capacity San Siro, Milan will look to build on their strong start.
Prediction: Milan grind out a win despite Lazio's late comeback attempt
FIFA ignoring fans in World Cup proposal that 'threatens' game, say supporters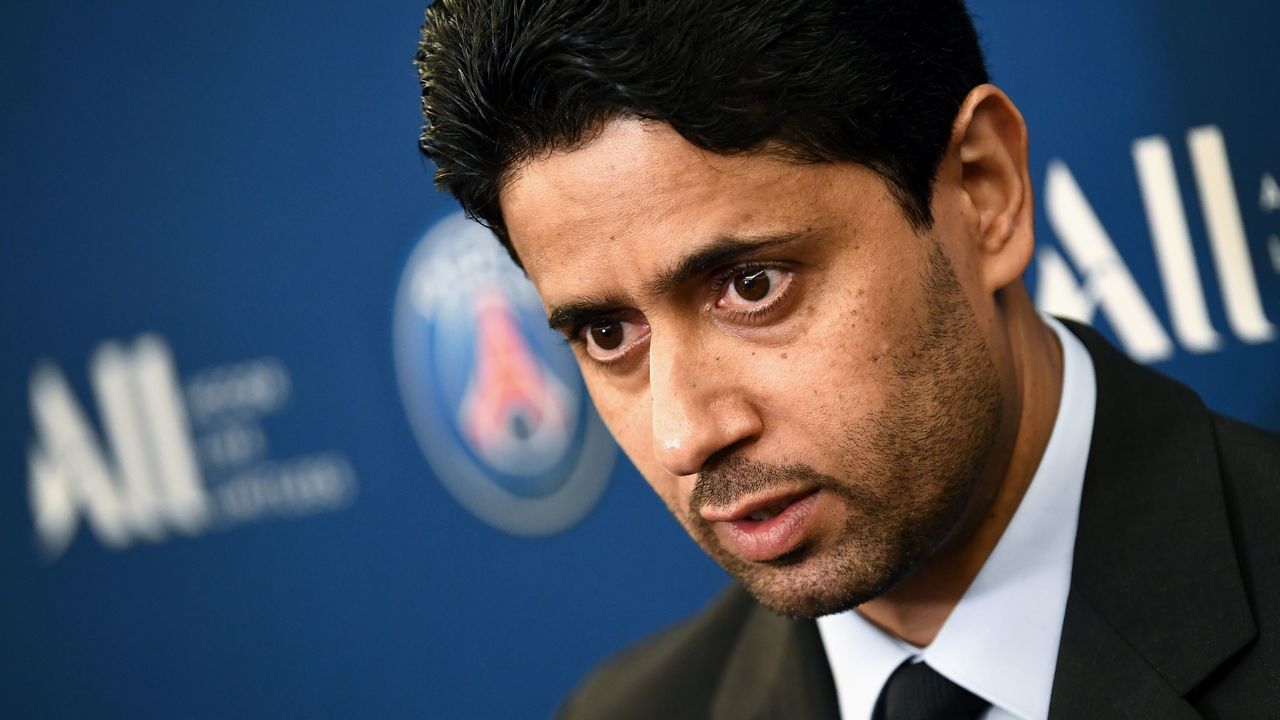 Supporters' groups from across the globe have hit out at FIFA's proposal to hold the World Cup every two years, describing it as a move that threatens to "destroy" the football ecosystem and put more matches out of their financial reach.
A joint statement released Tuesday by 58 fan groups representing all six confederations began by quoting FIFA director of development Arsene Wenger saying the plan is "what the fans want."
"The undersigned fans' organizations categorically refute this statement," the declaration reads. "The overwhelming majority of fans oppose a biennial World Cup cycle – and if FIFA had bothered to engage with us on the subject, they would have known this to be the case."
Wenger is discussing his proposed shake-up with former England internationals Michael Owen and John Terry and has vowed to include all of football's major stakeholders in the extensive consultation process, according to BBC Sport's Simon Stone. There was no mention of supporters in Stone's report.
"We're not the only ones (who are ignored)," Ronan Evain, the executive director of Football Supporters Europe, told theScore. "National associations, clubs, and leagues – they're not really involved in it, either."
UEFA president Aleksander Ceferin and European Clubs' Association chairman Nasser Al-Khelaifi both condemned the notion of a biennial World Cup on Monday. Al-Khelaifi warned that "international competition cannot suffocate fans' and players' connections to clubs, without which international competition wouldn't exist."
Evain added: "FIFA is saying they're already speaking to fans outside of Europe, but we've spoken to dozens and dozens of groups in Africa, in Asia, in South America … and no one has been consulted. So, either they do this fan consultation with random people, or it is bullshit."
The joint statement continued in questioning FIFA's motivation to alter a World Cup tradition that began in 1930, saying there's no evidence it'll improve the global game.
Additionally, the fan groups noted the damage they believe a biennial World Cup could cause.
"Such a move threatens to destroy the already fragile balance between local, domestic, continental, and international competitions and calendars," the statement reads. "In particular, it will devalue and endanger the established competitions run by the various confederations – competitions that are just as important to match-going fans as the World Cup itself.
"We enjoy the World Cup precisely because it is an extraordinary event. Most of us do not have the time, money, or ability to travel to the other side of the world every 24 months to watch our teams play in a much-diminished competition and half-empty stadia."
Evain, who's French, tried to think about Wenger's proposal from the perspective of nations that find it harder to reach major tournaments, citing Wales as an example. However, he's found that the potential of more tournament games through more World Cups isn't enticing fans from those countries.
Two supporters' organizations from Wales signed the statement slamming the biennial World Cup plans.
"I can't really see the demand – and I've tried hard to find it," Evain said.
The statement concludes: "We … call on FIFA and supportive national football associations to abandon their proposals to impose a biennial World Cup and include fans' voices in any decisions that affect the future of the game that we fund and make a global spectacle."