Hazard for Ancelotti: "Good news for me"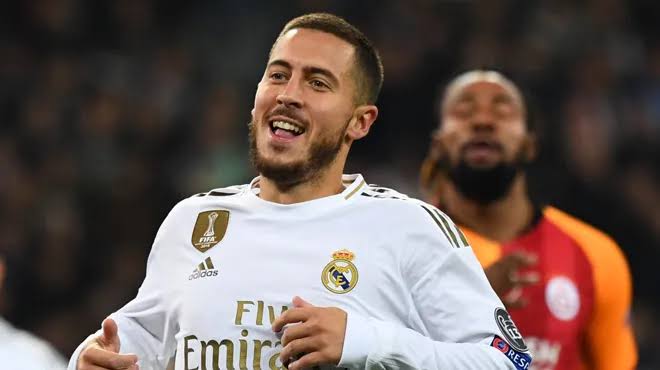 Eden Hazard sees it as a good opportunity for the arrival of Carlo Ancelotti.
The Belgian has suffered numerous injuries since his transfer from Chelsea, being only the shadow of Hazard known to the whole world.
He hopes and believes that with Ancelotti things can go better for him, but also the team.
"Ancelotti knows very well this team, this group, the city everything and I believe that we will achieve good things together. I do not know him personally, or from what I have heard he is a good person and always wants to win, which we all want," said Hazard.
"We will have the chance to work together, it is good news for me."
For 2 seasons, the 30-year-old has made only 43 appearances, has scored 5 goals.
Report: Barcelona's Griezmann completes shock loan move to Atletico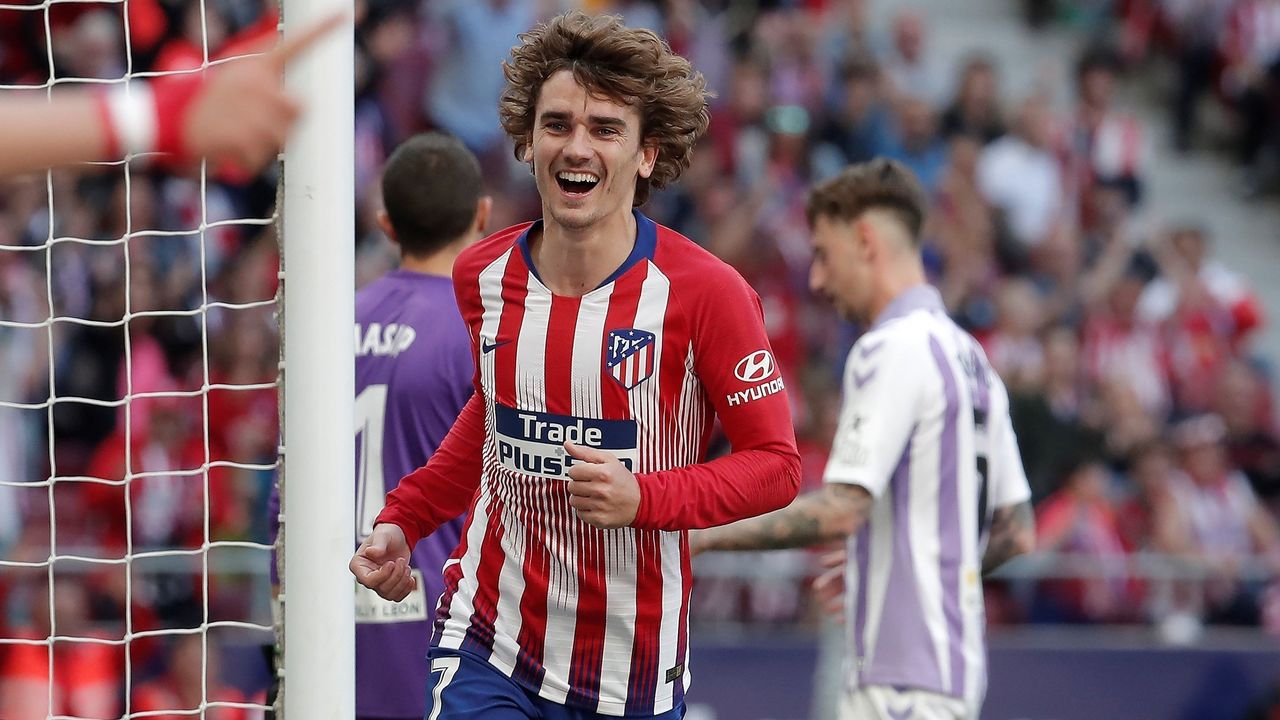 Antoine Griezmann is set to begin a new chapter at Atletico Madrid.
Barcelona and Atletico reached an agreement shortly before Tuesday's transfer deadline that sends the French forward back to the Spanish capital on loan for the upcoming season, according to Fabrizio Romano of The Guardian.
The deal apparently includes a buy option worth €40 million to make the move permanent next summer.
Griezmann reportedly agreed to a two-year contract, with an option to extend the deal an additional year, Romano adds.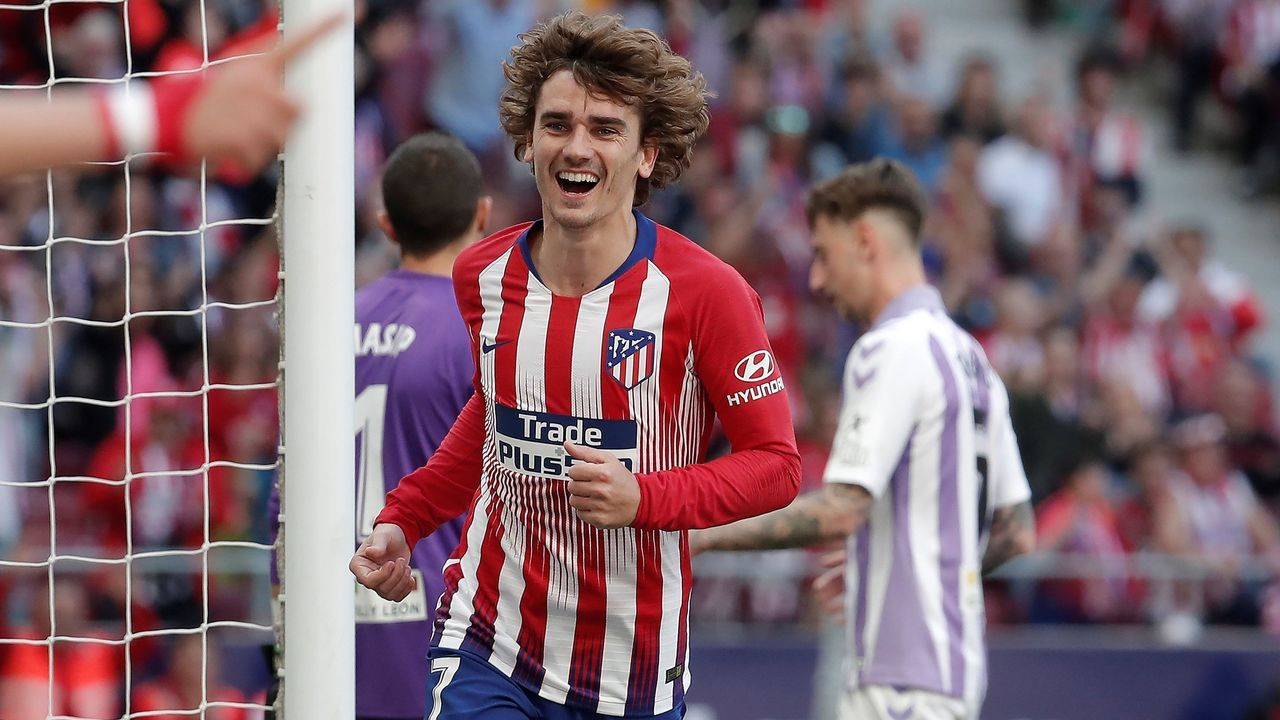 The La Liga rivals reportedly initially discussed a swap deal for Griezmann and Atletico Madrid forward Joao Felix. Barcelona failed in their attempt to sign Felix on loan Monday before returning with a new offer involving Griezmann, who enjoyed a successful five-year spell with the Madrid club before moving to the Catalan capital in 2019.
Barcelona spent €120 million to sign Griezmann, but the club shopped him around this summer. Earlier talks with Atletico reportedly broke down over a potential swap deal involving the French forward and midfielder Saul Niguez, according to ESPN's Sam Marsden and Moises Llorens. Atletico reportedly loaned the Spaniard to Chelsea for €5 million instead.
The 30-year-old Griezmann scored 133 times in 257 appearances at Atletico.
Report: Real Madrid submit improved €180M offer for Mbappe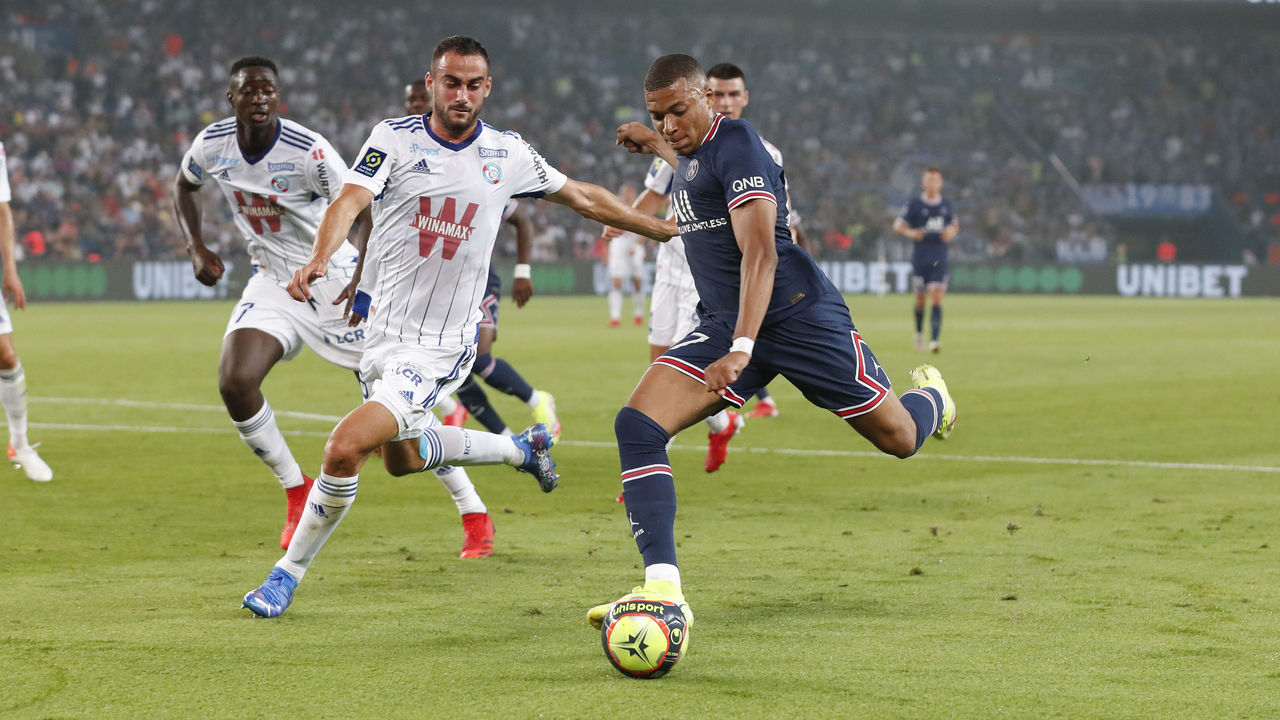 Real Madrid have returned with an improved €180-million bid for Kylian Mbappe after their initial €160-million approach was turned down by Paris Saint-Germain, sources told ESPN's Alex Kirkland and Rodrigo Faez.
The second offer consists of a guaranteed €170-million fee with a further €10 million in add-ons that are apparently "easily achievable."
Real Madrid reportedly appreciate that negotiating such an expensive deal late in the summer window will be difficult but remain hopeful of completing a transfer before Tuesday's deadline.
PSG sporting director Leonardo admitted Wednesday that Mbappe "wants to leave" the Parc des Princes but said Real Madrid's first bid was "very far" from their valuation.
"It's less than what we paid for him in 2017," Leonardo complained.
Though Los Blancos' latest offer would cover the €180-million sum that PSG are committed to paying AS Monaco for Mbappe's move to Paris four years ago, sources told Kirkland and Faez that PSG are likely to reject the bid as they want closer to €220 million for the 22-year-old forward.
Neymar's transfer to Paris Saint-Germain from Barcelona in 2017 remains the most expensive in the sport's history at €222 million.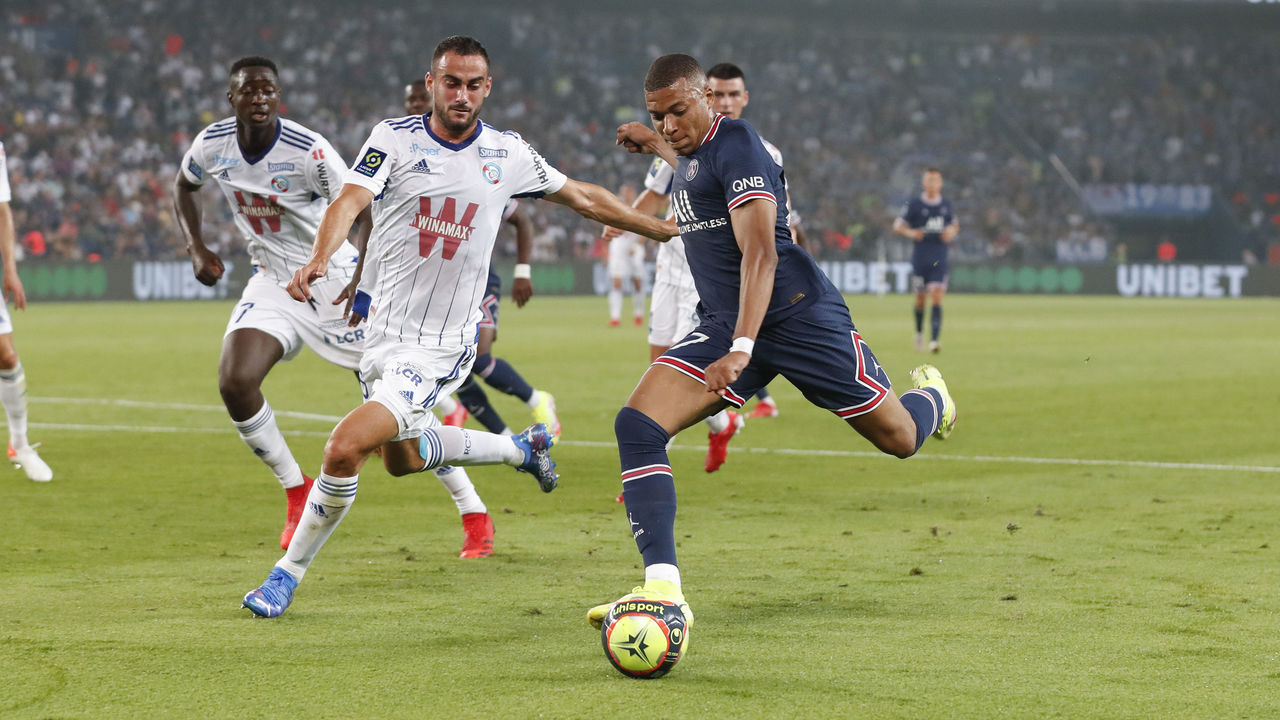 "I think our position is very clear, as Leonardo said yesterday," PSG president Nasser Al-Khelaifi said when asked about Real Madrid's pursuit of Mbappe at Thursday's Champions League group stage draw, as quoted by ESPN. "For Kylian, our position has not changed. Everyone knows it, Kylian knows it. Our position is very clear and honest."
Earlier this month, Al-Khelaifi described PSG as the most competitive force in world football and said Mbappe has "no reason to do anything else (other than stay)." The club chief was speaking at Lionel Messi's official introduction as a PSG player.
To strengthen their bid for an inaugural Champions League crown, Les Parisiens have also signed Sergio Ramos, Gianluigi Donnarumma, Georginio Wijnaldum, Achraf Hakimi, and Danilo Pereira this summer.
Mbappe is the final year of his PSG contract and has scored 133 goals over 174 outings for the club, scooping up three Ligue 1 titles, three Coupe de Frances, and other domestic silverware in the process.
PSG director: Real Madrid target Mbappe 'wants to leave'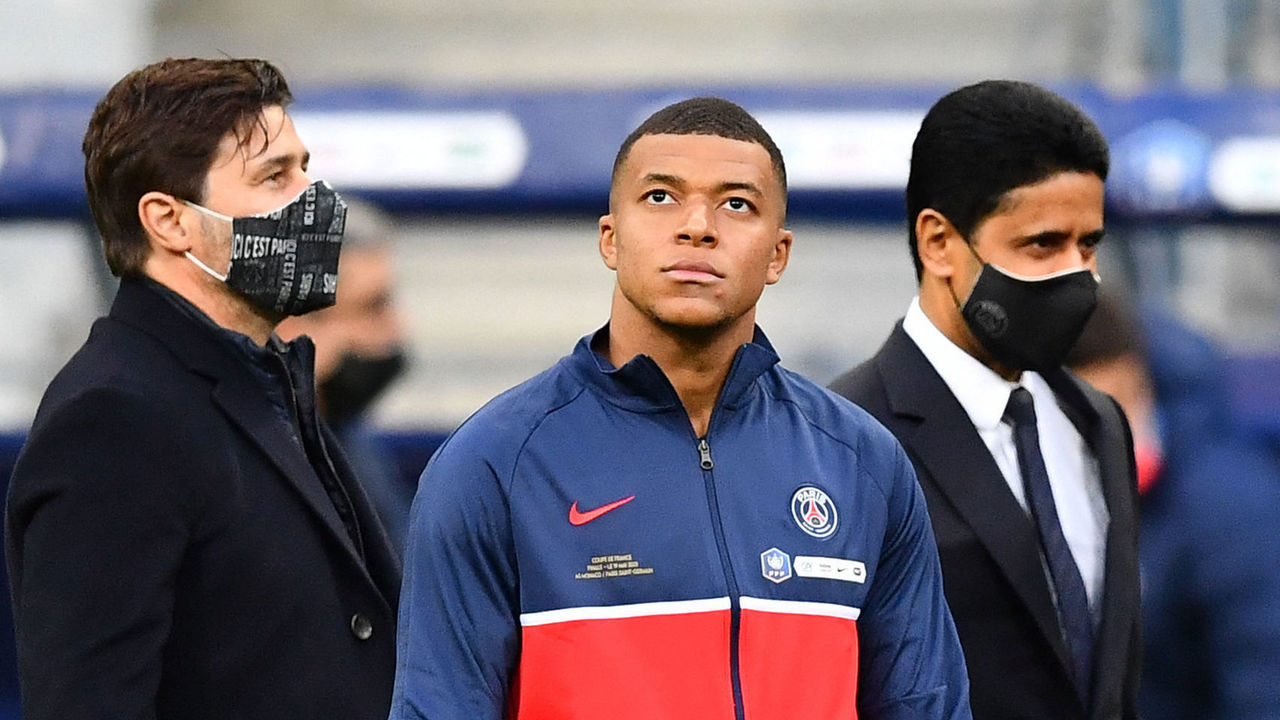 Paris Saint-Germain sporting director Leonardo said Wednesday it's clear that Kylian Mbappe "wants to leave" after the club refused a huge €160-million bid from Real Madrid, according to RMC Sport.
"Real Madrid's official offer is very far from what we want for Kylian," Leonardo said, The Guardian's Fabrizio Romano reports. "Yes, it's around €160 million. It's less than what we paid for him in 2017."
Leonardo described Real Madrid's approach of contacting the player without PSG's permission as "disrespectful, incorrect, and illegal."
PSG have executed one of the most aggressive transfer windows in the sport's history by attracting Sergio Ramos, Gianluigi Donnarumma, Georginio Wijnaldum, Achraf Hakimi, Danilo Pereira, and, most notably, Lionel Messi to the club. Neymar, Angel Di Maria, Marco Verratti, Marquinhos, and other superstars remain at the Parc des Princes.
The frenzied summer activity is designed to propel Qatari-owned PSG to their first Champions League title.
"There's no one more competitive than us. He has no reason to do anything else (other than stay)," club president Nasser Al-Khelaifi said when asked about Mbappe's future earlier in August.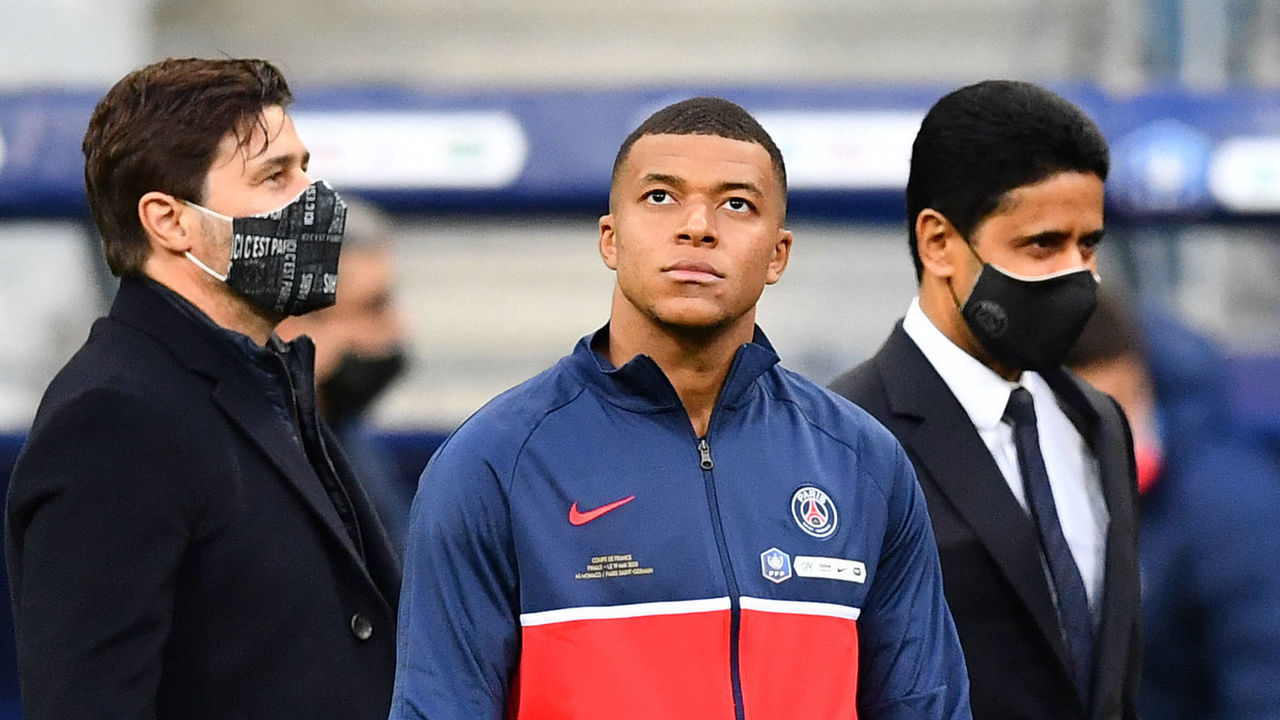 However, that isn't enough for Mbappe. The Frenchman is in the final year of his PSG deal and has reportedly refused three new contract offers from Les Parisiens.
"I want to think about what I want to do in the coming years, where I want to be. That's what I am reflecting on," Mbappe said in January of his reluctance to commit to fresh terms.
Leonardo added that if Mbappe "wants to leave, we will not retain him, but he will leave or stay on our terms," and that "the club, the project, remain above everyone."
Mbappe, who arrived at PSG from AS Monaco in September 2017 for around €180 million, has scored 133 goals over 174 PSG appearances, scooping up three Ligue 1 titles, three Coupe de Frances, and other domestic club honors in the process.