Juventus insists on Icardi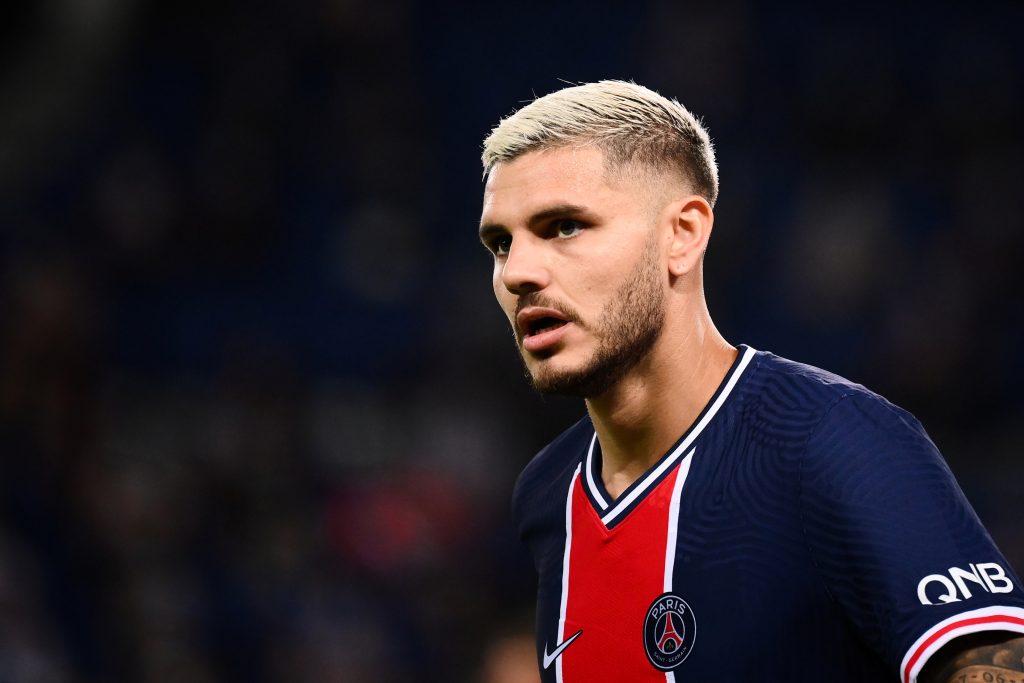 Mauro Icardi continues to be in Juventus' plans.
According to Calciomercato, Juventus are stepping up efforts to bring former Inter striker Mauro Icardi back to Italy from Paris Saint-Germain.
The Ligue 1 giants are prepared to listen to offers for the Argentine, but estimate him at 50 million euros, and will not reduce the asking price.
This could ruin the Old Lady's plans.
Switzerland shocks France, reaches quarters after penalty shootout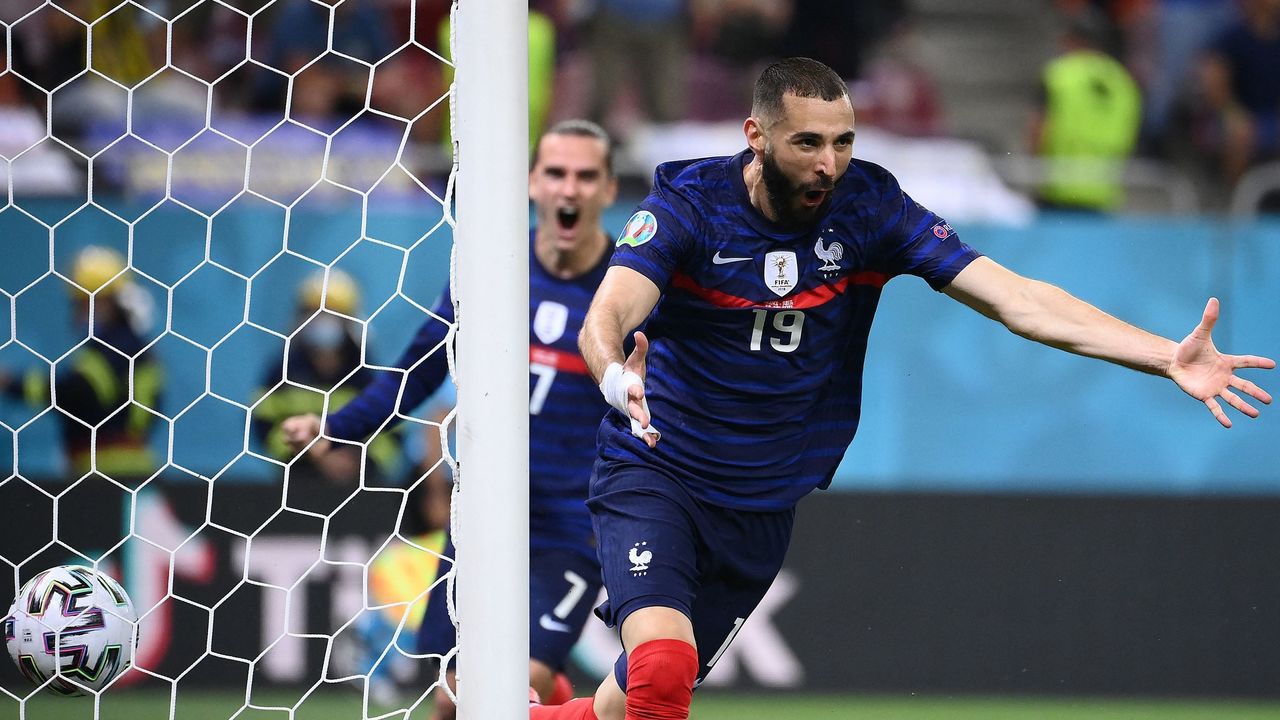 Switzerland is through to the quarterfinals of Euro 2020 after beating World Cup champion France 5-4 on penalties following an all-time classic encounter in the competition.
Kylian Mbappe stepped up for Les Bleus' fifth spot-kick but saw his effort saved by Yann Sommer, meaning France will miss the final eight of a major tournament for the first time since 2010.
The 120 minutes that preceded the shootout ended 3-3 after the two teams combined for 38 shots on goal in a match of numerous twists and turns.
The Swiss led against Didier Deschamps' reshuffled yet disorganized team at halftime through Haris Seferovic's header. The underdogs had chances to double that advantage but spurned all of them, including a Ricardo Rodriguez spot-kick that was pushed away by Hugo Lloris.
Karim Benzema flipped the tie in France's favor with a quickfire double in the four or so minutes that followed that penalty save. Soon after, Paul Pogba bent in a sublime effort from distance. The match was getting away from Switzerland and France was purring.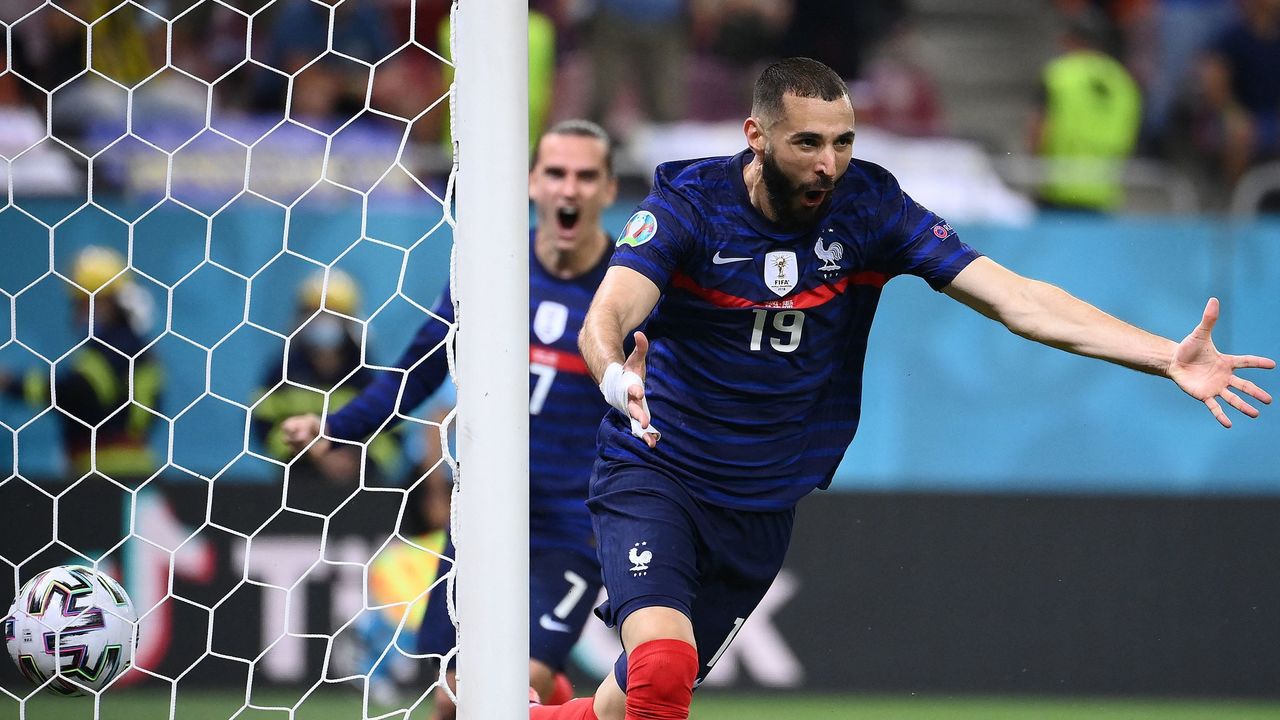 But, in keeping with a thrilling day of Euro 2020 action, there were more surprises. Seferovic headed in another goal and substitute Mario Gavranovic neatly skipped beside Presnel Kimpembe before firing a 90th-minute equalizer. France's Kingsley Coman hit the crossbar in the dying seconds of normal time.
Pogba picked out Mbappe with a measured pass for the best chance during extra time, but the forward wastefully smashed his shot into the side-netting. Olivier Giroud, who replaced Benzema, also had a header well saved by Sommer.
A high-quality series of penalties followed until Sommer palmed away Mbappe's effort from 12 yards. The Paris Saint-Germain superstar finished his campaign with 14 shots (excluding his effort in the shootout) without scoring a single goal.
Switzerland will take on Spain in the quarterfinals on Friday.
10 biggest winners and losers from the Euro 2020 group stage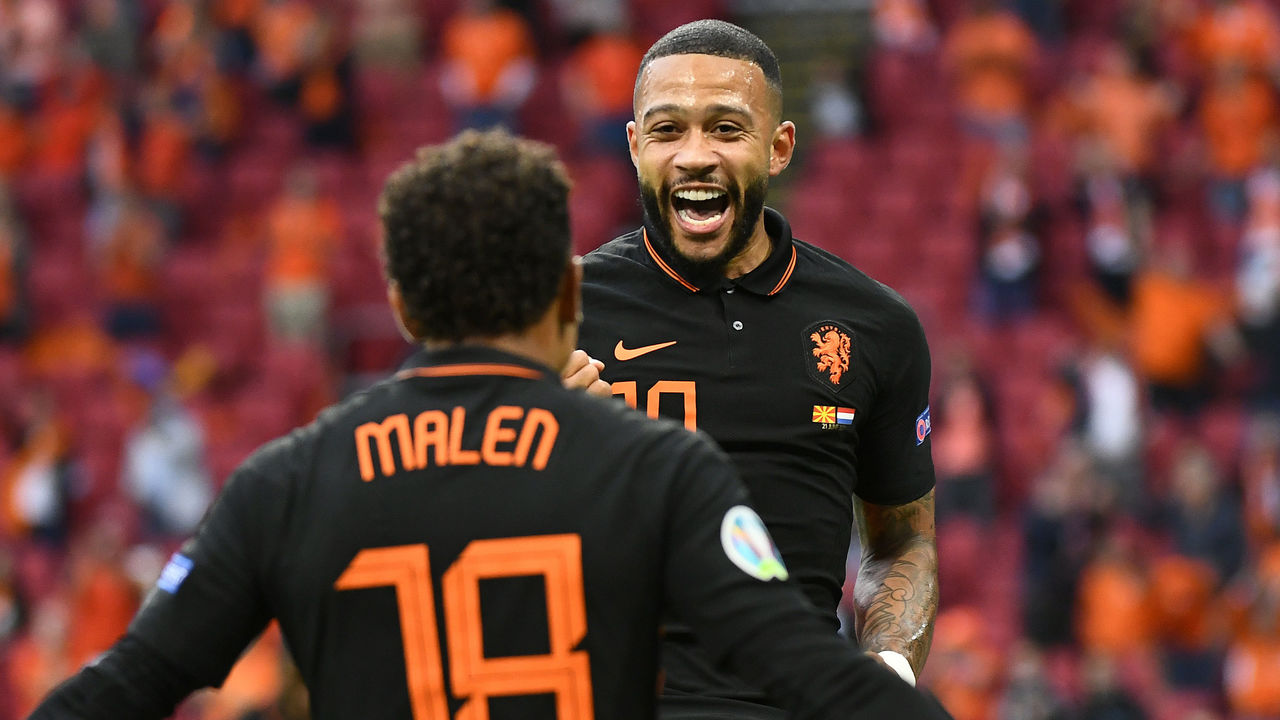 Before we turn our attention to the knockout stages, we're reflecting on an action-packed opening round of Euro 2020. Below, we highlight the big winners and losers from the group stage.
Winner: Netherlands
You couldn't have drawn this up any better for the Netherlands.
A team that entered the tournament with some lingering squad questions and a widely mocked manager rolled through the group stage, winning all three matches in relatively comfortable style. Better yet, results elsewhere have produced a hugely favorable path to the semifinals for the Dutch, who need to beat the Czech Republic and one of Wales or Denmark to reach the semis.
In a 24-team event, that's just about the best situation you could ask for.
At this point, anything less than an appearance in the final four would be viewed as a massive disappointment for the Oranje. After being the butt of so many jokes leading up to Euro 2020, Frank de Boer is surely having a chuckle to himself right now.
Loser: UEFA
Remember when UEFA – and president Aleksander Ceferin, in particular – got on its high horse during the infamous Super League debacle? Well, any goodwill the governing body built up has disappeared after a series of decisions at Euro 2020 that range from tone-deaf to downright heinous.
First, UEFA forced Denmark and Finland to resume playing after the traumatic experience of watching Christian Eriksen collapse on the pitch; it blatantly lied about the decision, too, claiming it was the players' request. Then, the governing body defended its handling of Benjamin Pavard's head injury by stating the Frenchman wasn't knocked out despite the defender saying otherwise. UEFA also considered taking action against Germany captain Manuel Neuer for wearing a rainbow armband in support of Pride Month. The investigation was abandoned after intense backlash.
Not content with all that, the governing body vetoed plans by the city of Munich to illuminate the Allianz Arena in rainbow colors. Showing support for the LGBTQ+ community – while also protesting a draconian law passed by the Hungarian government – would've been a "political" statement, UEFA said. Instead, it decided to show its "neutrality" by making … a political statement. The bar has always been extremely low for UEFA, and somehow it manages to play limbo and continuously fall short of its own shoddy standards.
And Ceferin? After fiercely chastising the Super League clubs at every opportunity, he's been conspicuously absent while the organization he runs continues to put its foot in its mouth.
Winner: Danish resilience
Easily the most beautiful moment of the tournament so far was seeing the delight of Danish players and fans as the nation, still recovering from the terrifying Eriksen incident, used a second-half flurry against Russia to book its place in the knockout stages.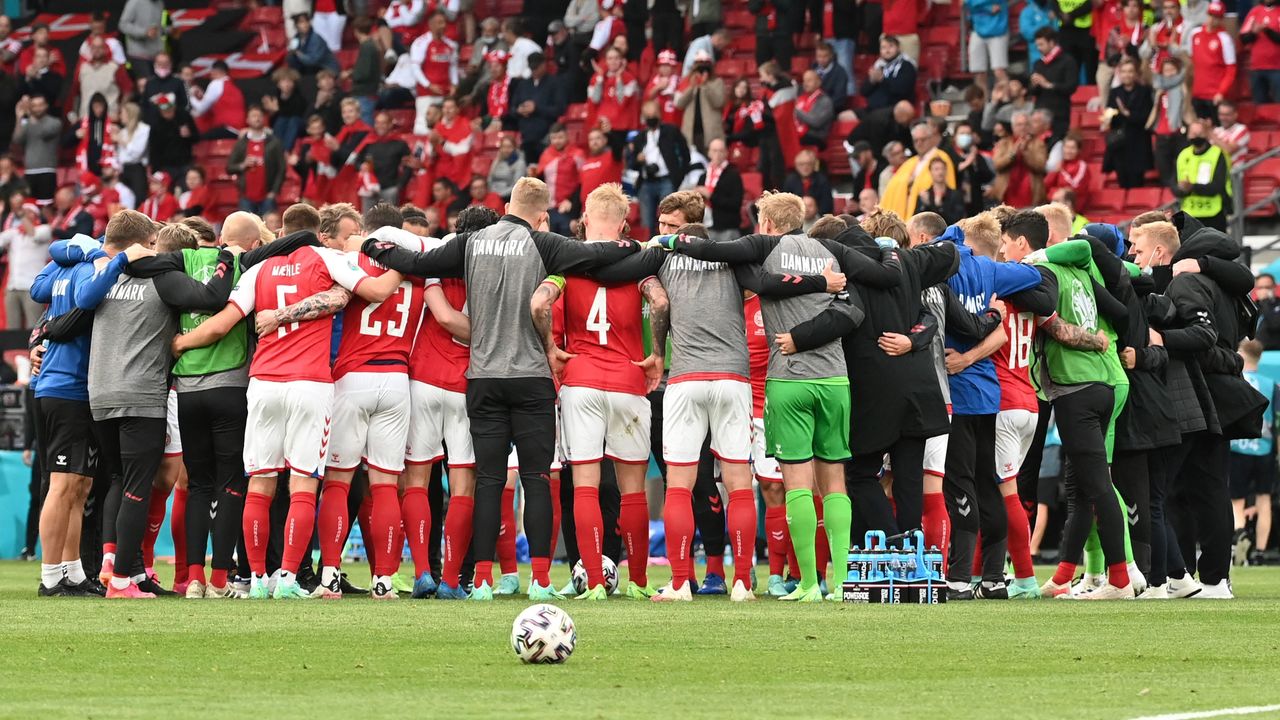 Football doesn't really matter in the grand scheme of things, as Eriksen's collapse reminded everyone, but it does have the power to bring joy in difficult times. Nobody deserves that more than Denmark right now.
Whatever happens throughout the remainder of Euro 2020, this Danish team, littered with heroes, will always be a winner.
Loser: Turkey
Worst. Dark horse. Ever.
If you fell into the trap of believing the pre-tournament hype, you're not alone. We were duped, too. In hindsight, perhaps we all put too much stock into Turkey's impressive victory over the Netherlands; much of the excitement around the team was built around that 4-2 victory in March. It turns out conceding three goals against Latvia a week later was a better indication of what was to come.
Defensive stalwarts Caglar Soyuncu and Merih Demiral looked nothing like the confident and aggressive center-backs we've seen at club level for Leicester City and Juventus, respectively. They often seemed lost. Creative fulcrum Hakan Calhanoglu was largely invisible, and captain Burak Yilmaz was starved of service up front. Turkey was neither solid defensively nor adventurous in attack. Not a great combination. Senol Gunes' team whimpered out of the tournament with no points, scoring just one goal and conceding eight in three matches.
What a letdown.
Winner: Patrik Schick
Patrik Schick is the prototypical breakout star. There's one at every major international tournament. Someone obviously talented, relatively young, and waiting for a marquee moment on the grand stage after not yet putting all the pieces together at club level.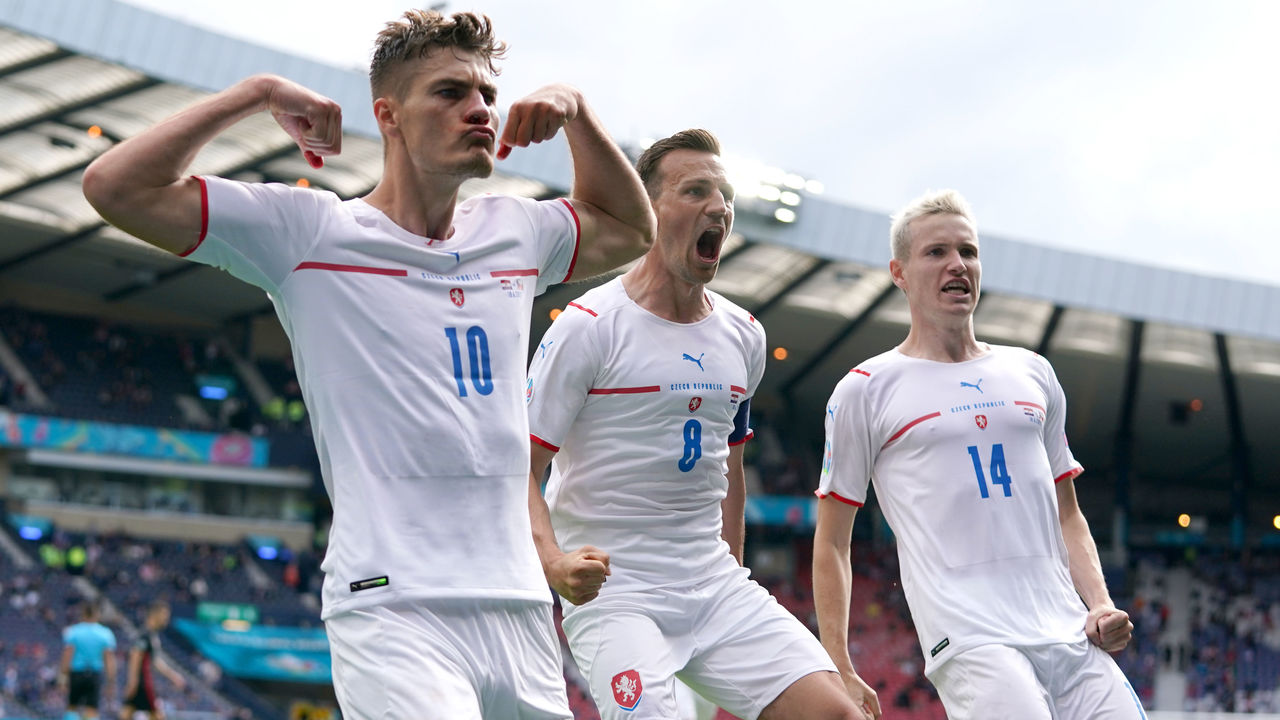 The 25-year-old has shown flashes of brilliance at club level throughout his career. He would've joined Juventus in 2017 were it not for a failed medical, and Roma spent €40 million to secure his services that same summer. Schick's bounced around a bit since then, going on loan to RB Leipzig before finding his feet at Bayer Leverkusen.
It's all come together at the Euros, though. He's the focal point of the Czech Republic's attack, and his otherworldly 50-yard strike against Scotland will go down as one of the great goals in tournament history. Schick, after a handful of false dawns, is having his moment.
Loser: Fernando Santos
When you're given the keys to a Ferrari, you don't drive it like a Yugo.
Literally everyone in world football has been screaming some form of this metaphor at Fernando Santos in recent months, worried that his conservative approach would shackle a Portugal side that is undeniably more talented than the victorious squad of five years ago. We were all right to be concerned.
After winning Euro 2016 with a defense-first mindset, Santos has gone back to that well again. Even though the reigning European champion scored seven goals in three group matches, Portugal hasn't shown the flowing style that such a skilled team is capable of. Playing multiple defensive midfielders, even against inferior opposition, will do that. The result: a third-place finish in Group F and a date with the red-hot Romelu Lukaku and Belgium.
Unless Santos takes the handbrake off, Portugal's title defense won't last beyond the round of 16.
Winner: Wales
Wales went into Euro 2020 with very little fanfare. A semifinalist five years ago, virtually nobody outside the country – and perhaps even inside – expected Robert Page's team to make any noise this summer. Many predicted the Welsh would bring up the rear in Group A. Full disclosure: We did, too.
Star duo Gareth Bale and Aaron Ramsey played sparingly in recent years, riddled by injuries (Ramsey) and questions about their commitment to the sport itself (Bale). As we've seen in the past, though, pulling on the national team kit can soothe lingering ailments and solve issues off the pitch.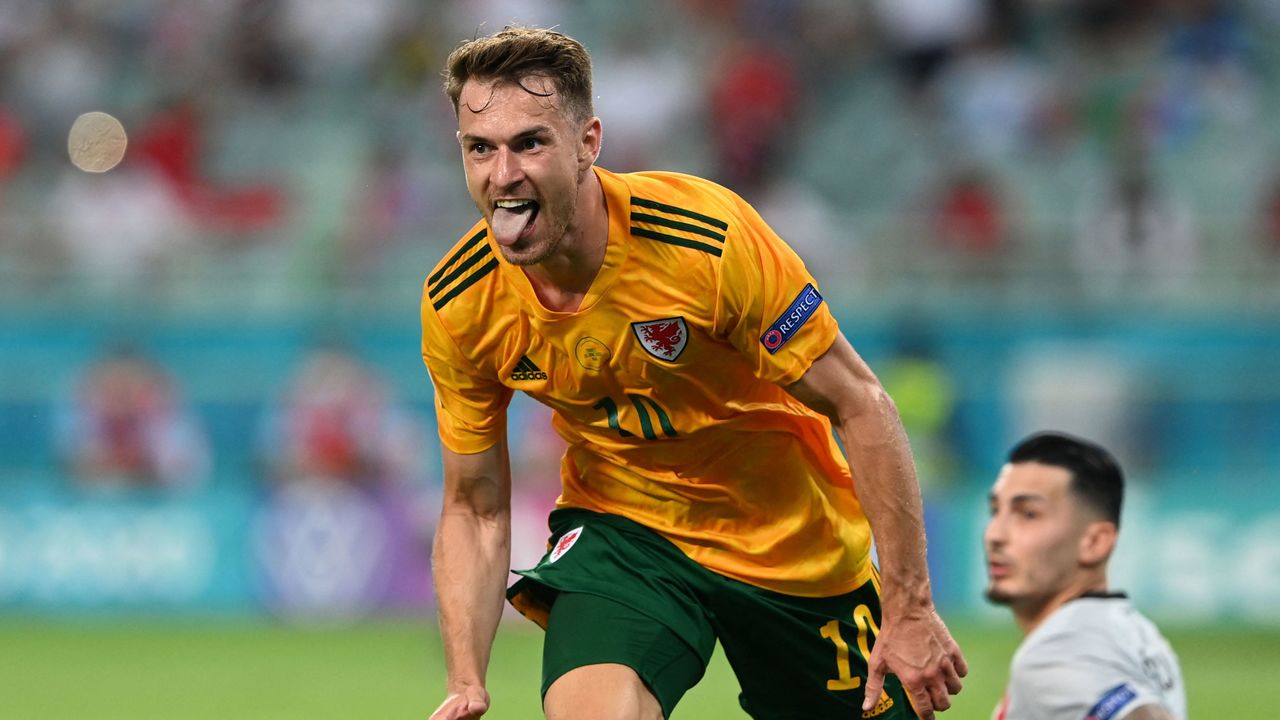 Bale and Ramsey have been rejuvenated. They look fit and energetic, giving Wales a dangerous one-two punch that can threaten any backline. They've also raised the level of their teammates.
"We've got a lot of players who don't play regularly for their clubs. What is it? Is it the crest on their chest that makes them raise their game? It must be," Page said after the win over Turkey. "It's playing for Wales. It's powerful, and everybody would walk on broken glass to get into this squad."
Loser: Coca-Cola
Did Cristiano Ronaldo's removal of two Coca-Cola bottles during a press conference actually result in the beverage behemoth's market value falling by roughly $4 billion? Probably not. But that didn't stop the narrative.
If nothing else, Coca-Cola gained a vocal supporter in the form of Ukrainian attacker Andriy Yarmolenko. You win some, you lose some.
Winner: North Macedonia
Football is often viewed through the lens of perennial powers, both at club and international level. The likes of England, Spain, Italy, France, and Germany get much of the attention. It's understandable. But the sport isn't only for those nations.
It's also for the likes of North Macedonia, which will likely never win a major international tournament or produce a golden generation of talent to challenge its more illustrious European peers. But that's OK. North Macedonia, despite losing all three group matches and conceding eight goals, showed that it was no pushover. This team, which qualified for the tournament through the "easier" playoff path, didn't look out of place.
Qualification for a first-ever major competition also gave beloved captain Goran Pandev the ideal send-off. The 37-year-old scored once and was given a touching guard of honor in his farewell match against the Netherlands.
Sometimes, there's more to winning than the final result.
Loser: Jadon Sancho
It seems odd to brand someone a "loser" when his country topped its Euro 2020 group and the player himself is seemingly nearing a mammoth move to Manchester United. But it's hard to see how Jadon Sancho emerged as anything but after England's opening three matches.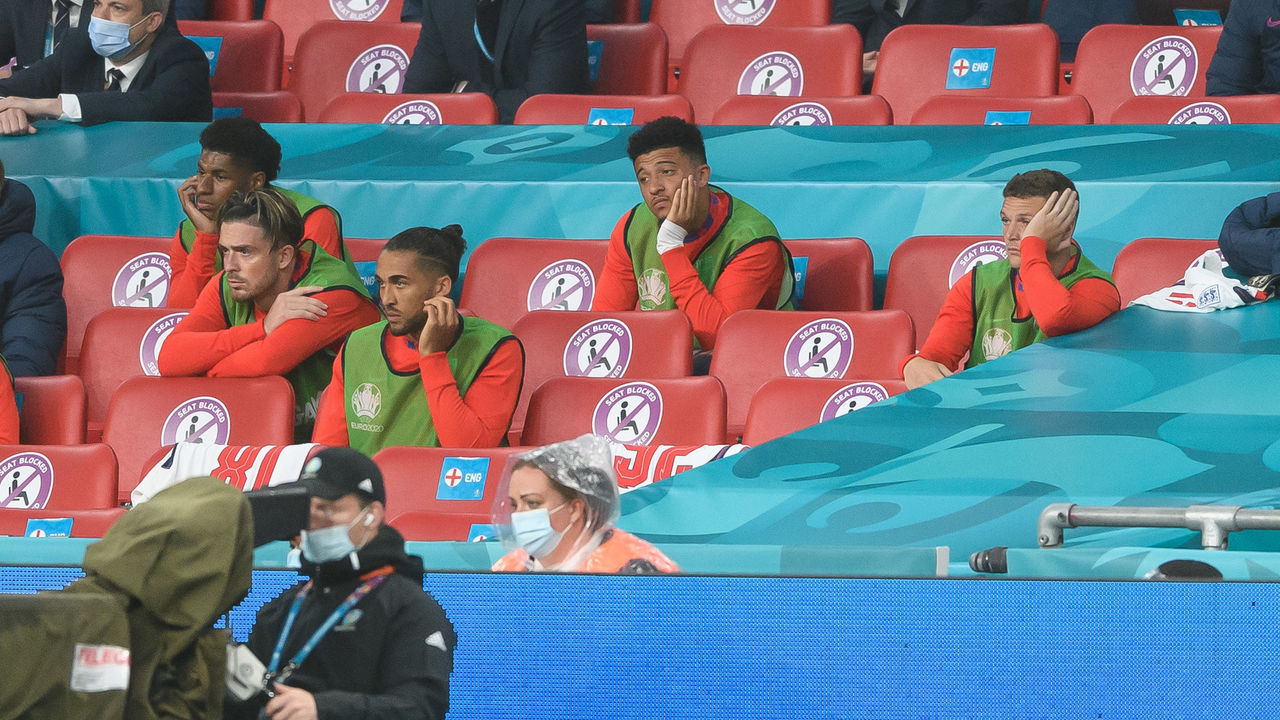 The electrifying winger played all of seven minutes in the group stage, seemingly falling all the way down Gareth Southgate's pecking order. We went into the competition thinking the 21-year-old would be a standout performer for the Three Lions, offering elite dribbling and playmaking ability. Instead, we're now resigned to the fact that Sancho is apparently an afterthought for Southgate; of England's attacking contingent, only Dominic Calvert-Lewin played fewer minutes in the group stage.
Perhaps Sancho's shining moment is yet to come, but for that to happen, he first needs to get on the pitch. Right now, even that's a struggle.
Bonus winners: Sassuolo
As Italians everywhere rejoiced and fell back in love with their national team, Giovanni Carnevali probably enjoyed the Azzurri's dominant group-stage performance slightly more than the rest of his compatriots – aside from those that are actually taking part in the tournament, of course.
The Sassuolo CEO is about to cash an enormous check.
Midfielder Manuel Locatelli was already being tipped for a big move before the Euros this summer, but the blossoming 23-year-old has enhanced his reputation over the last two weeks, stepping in for the injured Marco Verratti and starring for Italy. His two-goal performance against Switzerland only helped increase his value on the market, with Carnevali surely able to squeeze just that little bit extra out of Juventus, who are in talks over a transfer.
5 takeaways from eventful final day of Euro 2020 group stage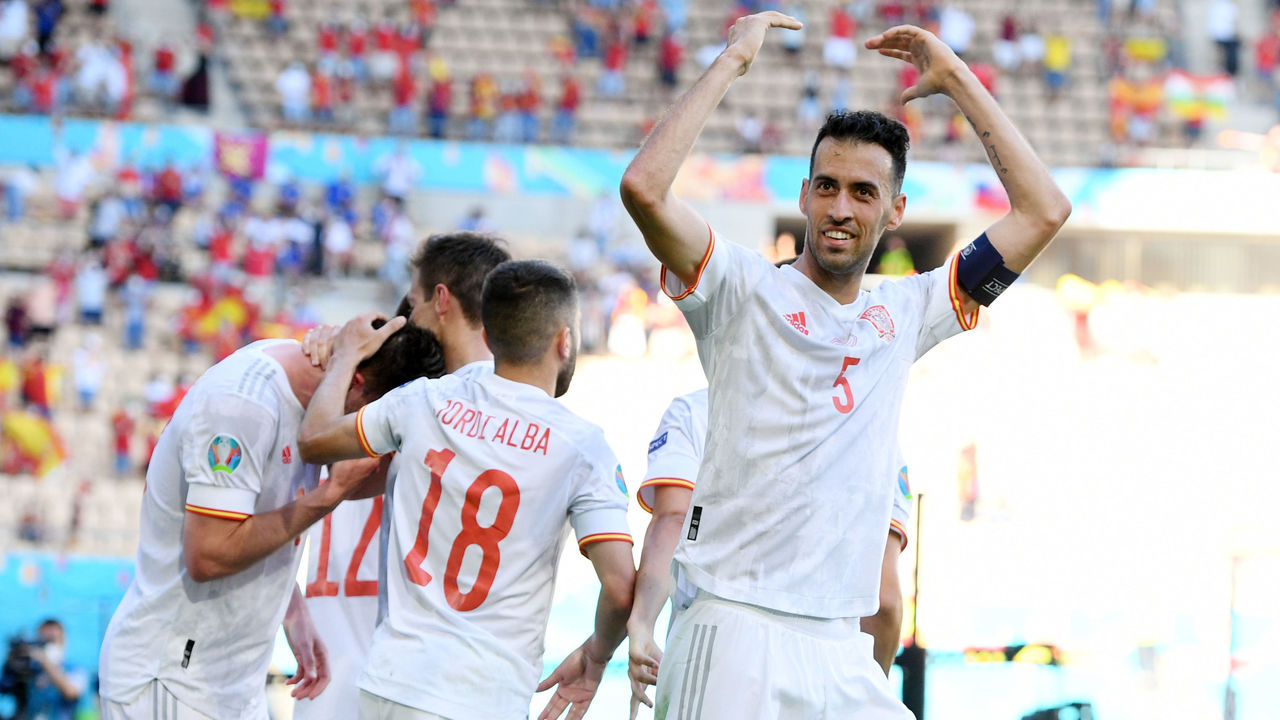 One year later, Euro 2020 is finally underway. At the end of every matchday, we'll be dissecting the biggest talking points from all the action. Below, we look back on Wednesday's games.
Busquets was Spain's missing ingredient
Spain found its groove when it mattered most. After opening Euro 2020 with two draws and just one goal, La Roja kept its campaign alive with a resounding 5-0 victory over Slovakia.
An electric attacking display highlighted what was Spain's biggest ever victory at the Euros. Center-back Aymeric Laporte got his first goal for the country since switching allegiances from France, while Pablo Sarabia and Ferran Torres starred up front, with the latter scoring a lovely backheel goal just seconds after replacing the struggling Alvaro Morata.
Even Barcelona teen Pedri added to his growing reputation with another stellar performance. But all of Spain's attacking stars fell short when it came to selecting the Man of the Match, which instead went to veteran Sergio Busquets, who quietly went about his business with another vintage performance after missing the opening two games due to COVID-19.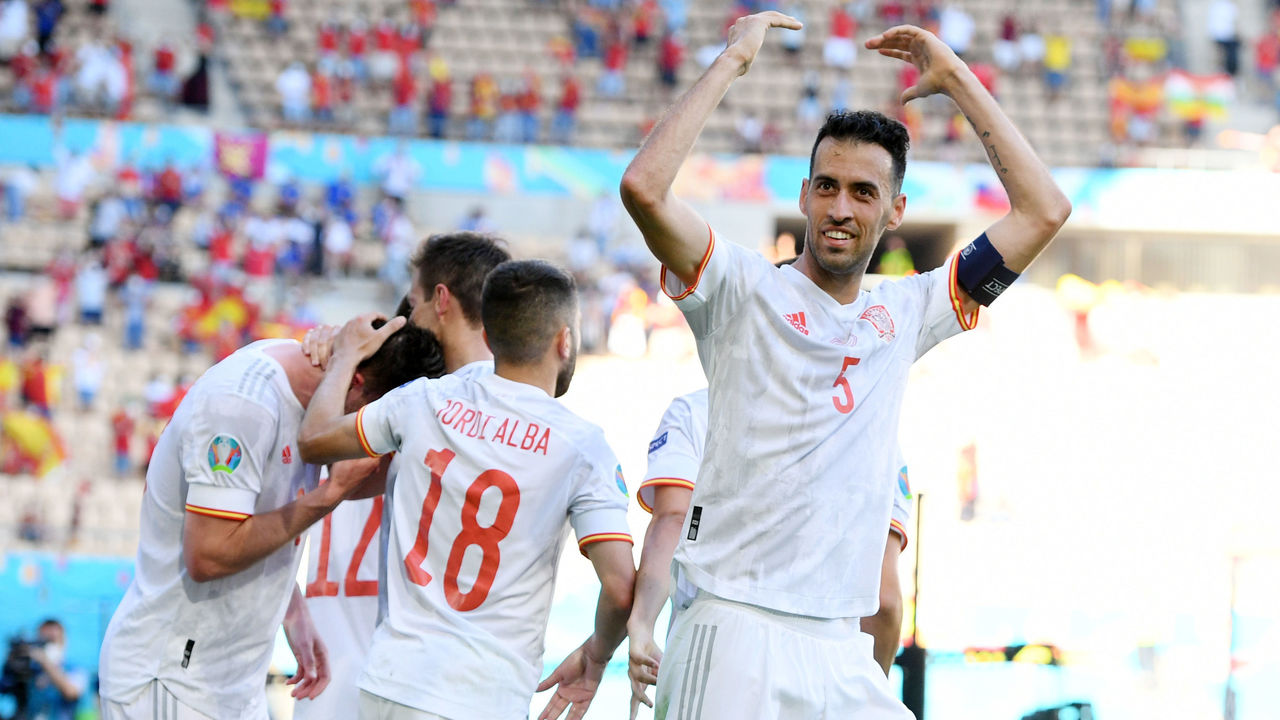 Busquets was the missing ingredient Spain sorely missed during its lackluster start to Euro 2020. He didn't miss a beat in his debut, as his positioning and distribution helped Spain control the game in the most lopsided result at this year's tournament.
The 32-year-old could once again be the key to success in the round of 16 when Spain takes on Croatia in what should be a great tactical battle between two teams built around world-class midfielders.
Lewandowski can only do so much
Poland waited until the final half-hour of its tournament to show up, and even then, it needed Robert Lewandowski – its star man and leader – to do all the heavy lifting. Lewandowski could have had a hat-trick against Sweden – he struck two consecutive headers against the crossbar – but his effort can't be criticized. He's scored 12 times in his last 13 starts for country, and he nearly single-handedly lifted his team to the knockout phase. His side's failures happened in spite of his performance, not because of it.
In reality, a number of costly errors blocked Poland's passage to the round of 16. Wojciech Szczesny's own goal against Slovakia and Grzegorz Krychowiak's subsequent red card sabotaged Poland's most winnable game of the group. The 1-1 draw with Spain was admirable, but given La Roja's relative struggles, Polish supporters could've – and likely would've – expected more.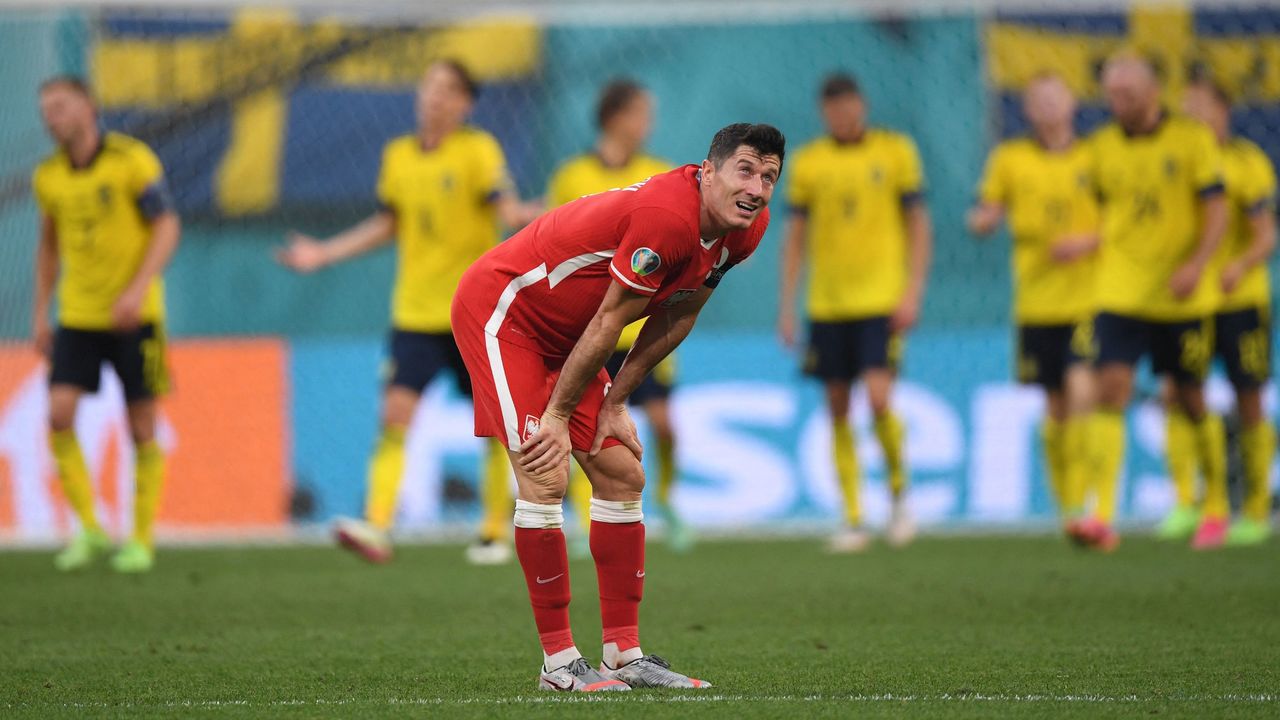 Then came Wednesday's finale against Sweden. Poland again started slow, conceding after just 81 seconds, and it seemed interested in winning only after going 2-0 down. Piotr Zielinski sprang Lewandowski with an excellent through ball that split Sweden's defenders, showing the kind of urgency the team lacked earlier in the group stage. And Poland fired 12 shots in the second half – more than it attempted in the previous 135 minutes of action.
But it was too little, too late.
Poland has now exited in the group stage for the fourth time in five major tournament appearances, an embarrassing record for a so-called dark horse. Sadly, Lewandowski isn't going to be around forever, and his supporting cast is yet to step up.
Lucky Low must learn to adapt
Germany was less than 10 minutes from bowing out of the Euros in embarrassing fashion, as Joachim Low came perilously close to ending his time in charge of Die Mannschaft with a group-stage exit. But it was the man Low overlooked heading into Wednesday's crucial encounter against Hungary who helped Germany escape the Group of Death by the skin of its teeth.
Leon Goretzka came off the bench in place of the struggling Leroy Sane and scored the equalizer that secured Germany's passage to the round of 16 – and a meeting with rival England.
But Germany's unconvincing performance over its opening three matches has raised alarms over Low's stubbornness and refusal to alter his tactics. Both have been cited as major factors in the country's regression since it failed to make it out of the group stage at the 2018 World Cup. Opponents have routinely been happy to absorb pressure and challenge Germany on the counterattack.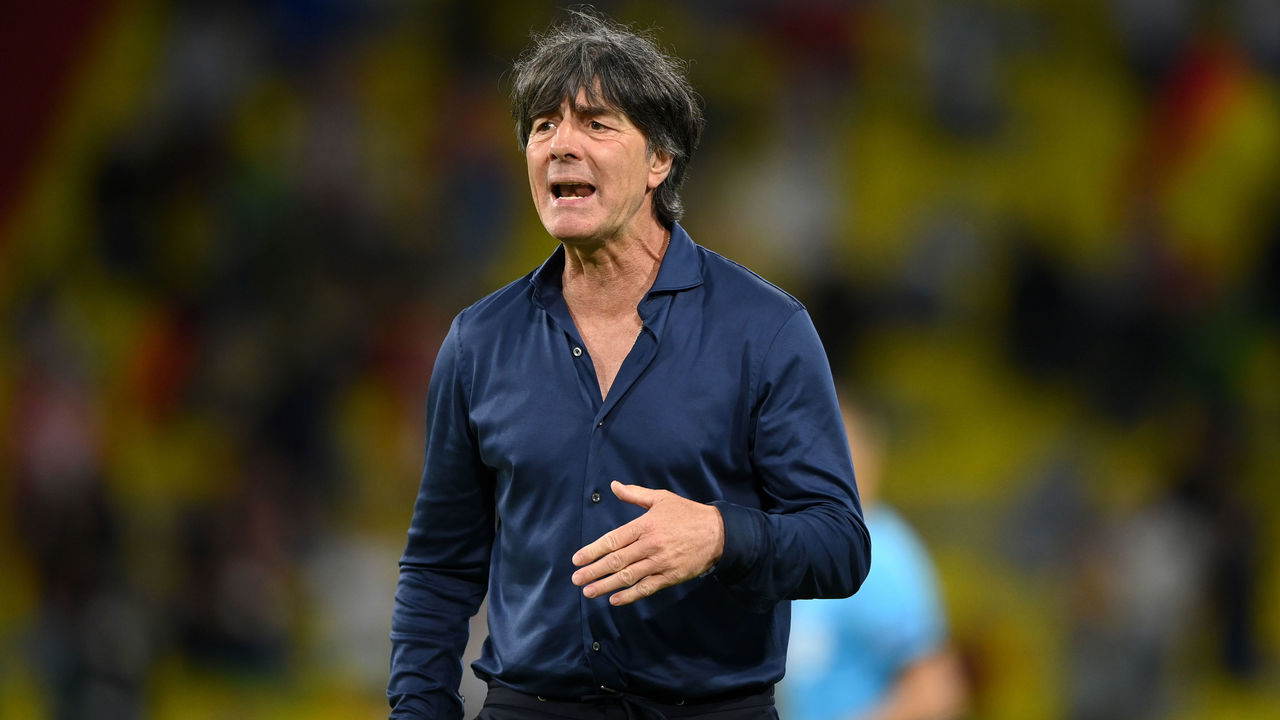 That was the case at the Allianz Arena, as Hungary put on an inspired display that so nearly resulted in the upset of the tournament. But one small tweak appeared to make all the difference, as Joshua Kimmich gave Germany an immediate boost after shifting into the midfield and linking up with Bayern Munich teammate Goretzka.
Considering England's poor record against the Germans, don't be surprised if Gareth Southgate employs a conservative approach – similar to Hungary's – in hopes of sealing a rare victory and ending Low's career on a sour note.
Ronaldo still holds the key for Portugal
After all these years, Portugal continues to rely on Cristiano Ronaldo to deliver the goods. It's not so much a criticism as a fact. After all, why not? Ronaldo is one of the greatest players of all time and still productive at age 36. Cutting him out of the game plan altogether would be foolish.
Ronaldo scored five of Portugal's six goals in the group stage, showing the nerve to convert three penalties and the timing to finish off two other big chances. And his penalty record – often dismissed as a personal crutch – does indeed matter. Portugal hasn't created enough to score consistently from open play, and penalties themselves have been far from automatic in this tournament, with a whopping 41% of spot-kicks missed thus far.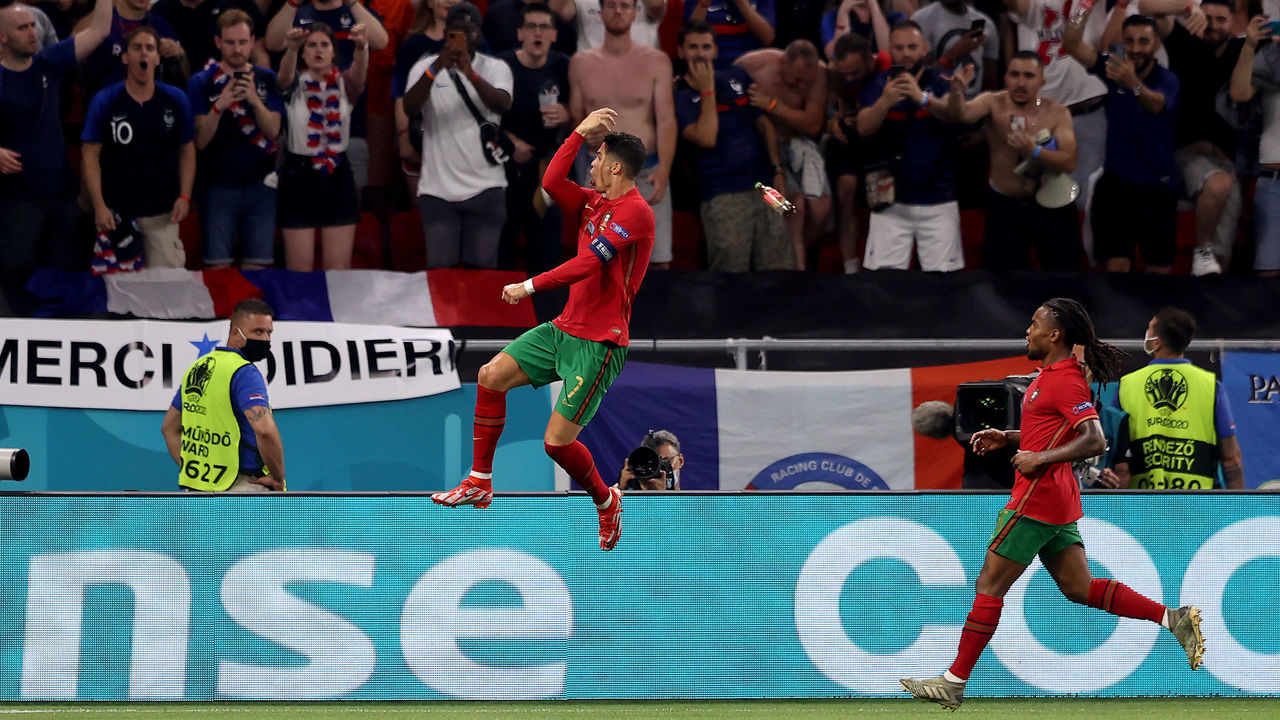 Simply put, there's no way Portugal would have advanced without Ronaldo's influence in the 18-yard box.
That also means there's much to improve on heading into the knockout round. Bruno Fernandes, the nucleus of Portugal's attack, has to respond after dropping to the bench Wednesday against France. Head coach Fernando Santos should expect more from playmakers Bernardo Silva and Diogo Jota as well.
Maybe it's time for the likes of Andre Silva and Rafa Silva to get some valuable minutes. Andre Silva scored 28 league goals during the 2020-21 campaign – more than everyone on the team except Ronaldo. Rafa Silva has offered more immediate evidence of his quality, adding pace and trickery in his two cameo appearances during the group stage.
Ronaldo will always figure into Portugal's success. It'll be that way until he retires. But his teammates can offer him another way of winning.
LGBTQ support strong despite UEFA's orders
UEFA controversially pulled the plug on Munich's plan to illuminate the Allianz Arena in rainbow colors for Hungary's trip to face Germany, but it couldn't erase the Bavarian city's support for the LGBTQ community.
Some fans painted their faces and waved rainbow flags to make it clear what they thought. They wanted to express their disgust at Hungary's new law which forbids anything in schools and on children's television that could be construed as promoting homosexuality. And they wanted to express their disgust at UEFA's subsequent banning of the venue's rainbow lights.
And though the pitch invader who interrupted Hungary's national anthem broke the rules, it was impossible to not appreciate the effort to ensure the LGBTQ community was heard rather than muted. The invader's gesture drew cheers from many in the stadium.