Premier League exit survey: The good, bad, and ugly this season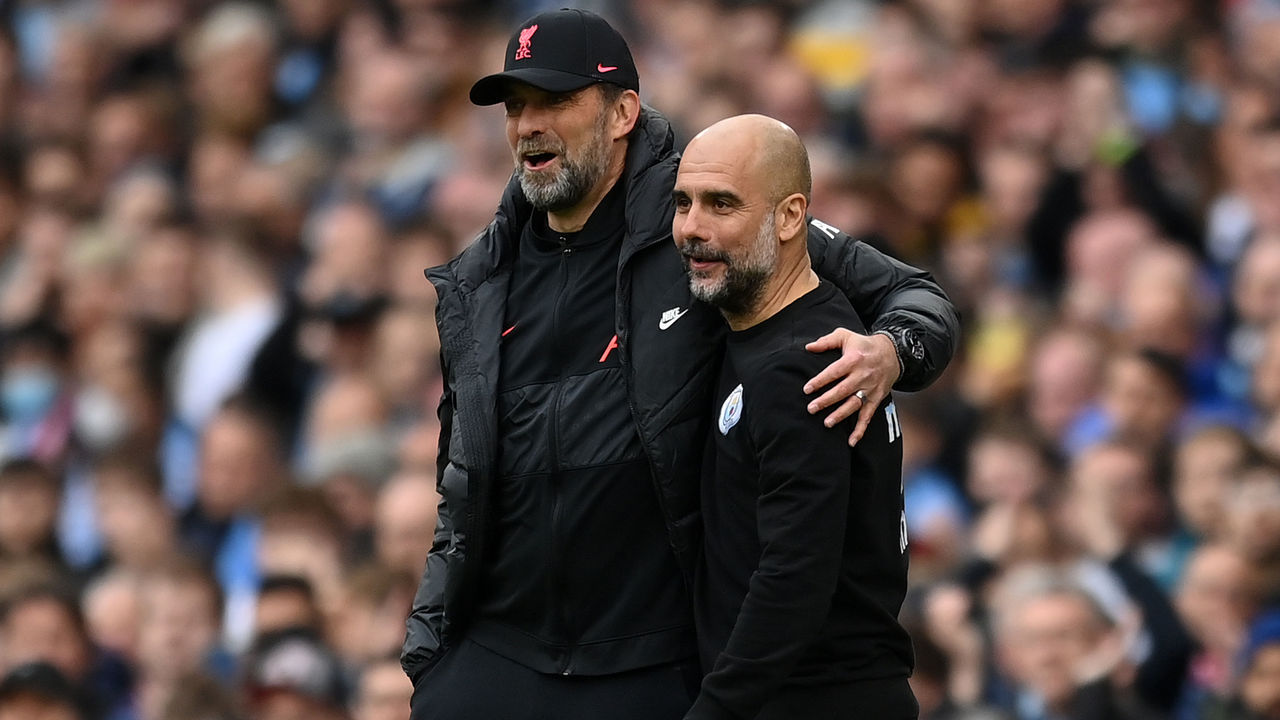 The final whistle has been blown, the final goal scored, and the trophy hoisted after a captivating campaign that saw Manchester City stave off Liverpool in dramatic circumstances. theScore looks back on it all, breaking down the best – and worst – the Premier League had to offer over the past season.
What's your biggest takeaway from the 2021-22 season?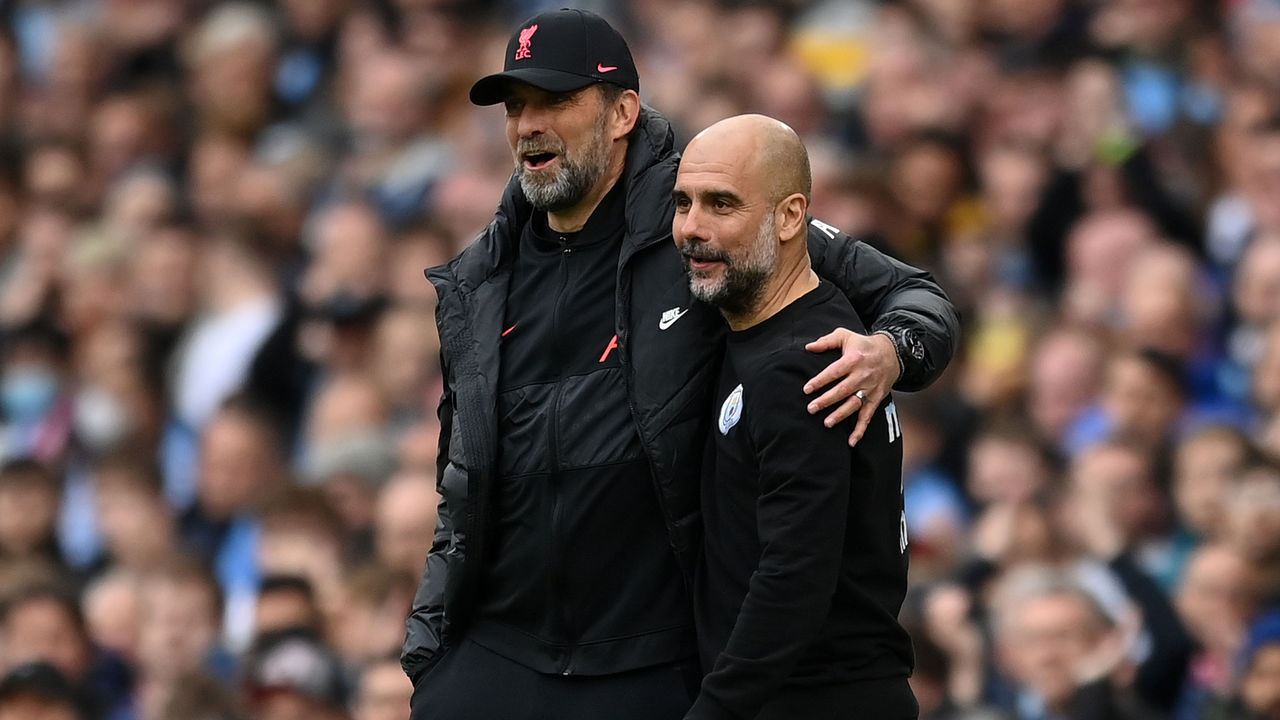 Anthony Lopopolo: Midseason hirings yield mixed results. Despite claims to the contrary, clubs don't always see an uptick in form when they swap managers. Norwich City and Watford couldn't escape relegation despite changing coaches in November and January, respectively. Burnley waited until mid-April to fire longtime manager Sean Dyche and suffered the same fate. Aston Villa, Everton, and Leeds United did enough to avoid the drop, but none of them played much better under new managers.
Gianluca Nesci: We're witnessing football's great new rivalry. Manchester City and Liverpool are, by some margin, the two most dynamic teams in both England and Europe. Watching them go blow-for-blow each week is engrossing, and their direct matchups are essential viewing. There's clearly respect between Pep Guardiola and Jurgen Klopp but also some bubbling animosity that can only be born when a competitor pushes you to the absolute limit. Long may it last.
Daniel Rouse: January signings can work. The midseason market is usually rife with panic purchases that fluster rather than fortify squads, but this season was different. Eddie Howe resisted the urge to rush a revolution at Newcastle United; sensible buys such as Dan Burn, Bruno Guimaraes, and (briefly) Kieran Trippier were all key in pulling the Magpies toward midtable. Christian Eriksen, Luis Diaz, and Dejan Kulusevski also hit the ground running at their respective clubs.
What was your favorite moment or storyline?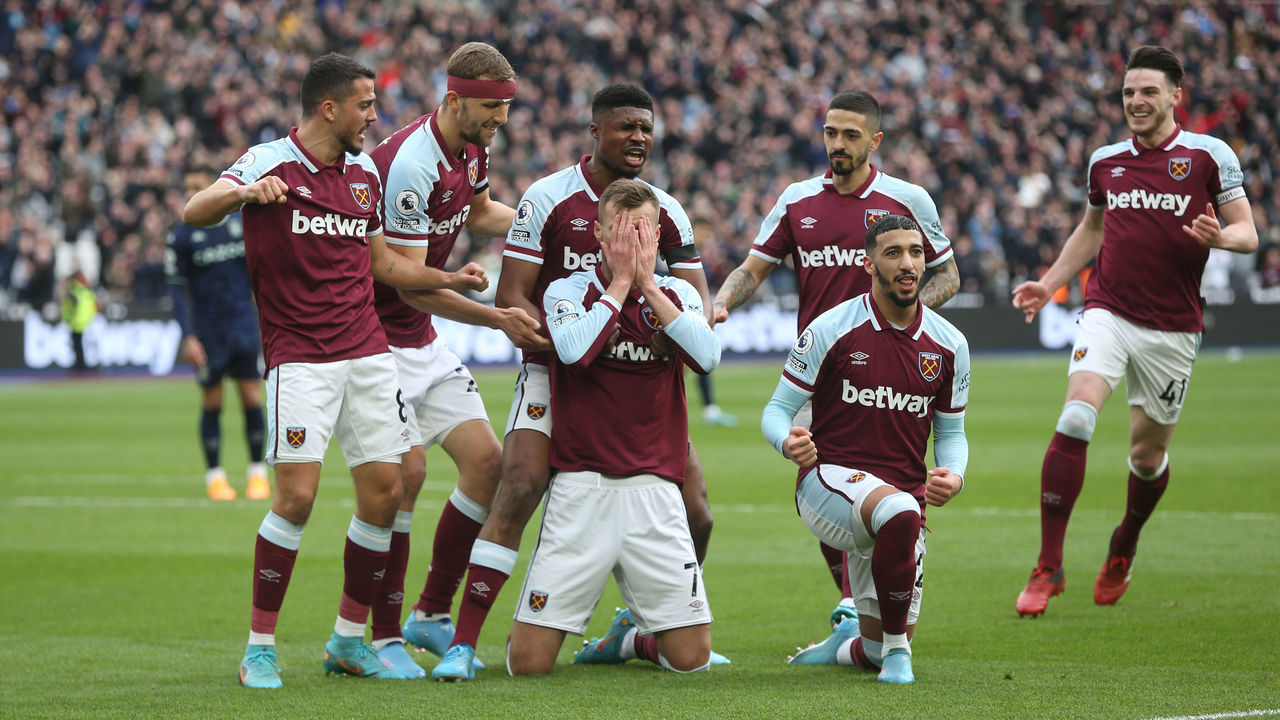 Lopopolo: Andriy Yarmolenko's winner. The Ukrainian international missed four games in February and March as he digested the news about Russia's invasion of his homeland. West Ham United granted Yarmolenko compassionate leave, and he received a standing ovation when he returned and later scored in a 2-1 win over Aston Villa. In tears, the 32-year-old dropped to his knees and pointed to the sky, reflecting on all the terror his relatives faced in Ukraine and his own difficulties. The goal was his first in the Premier League since July 2020.
Nesci: Eriksen's emotional return. Football, so often a tribal and divisive sport, can, on occasion, bring people together to celebrate something objectively uplifting. Few moments were as unifying as seeing the Danish midfielder resume his career in late February, 259 days after his harrowing collapse at Euro 2020. He was greeted by thunderous applause from the crowd and opposing players, and he went on to become an integral member of Brentford's squad. "I'm one happy man," Eriksen said after his first appearance for the club. Same, Christian. Same.
Rouse: David Moyes' resurgence. The Scot was that close. Another poor tenure and he would be filed alongside Tony Pulis, Alan Pardew, and the other uninspiring British bosses who lived on the managerial carousel. But then Moyes slowly changed the mood at the London Stadium with wise investments from the EFL and Eastern Europe. He's forged a squad that was two points from pipping United to sixth place and also reached the Europa League semifinals. Good for you, Moyes.
What about your biggest disappointment?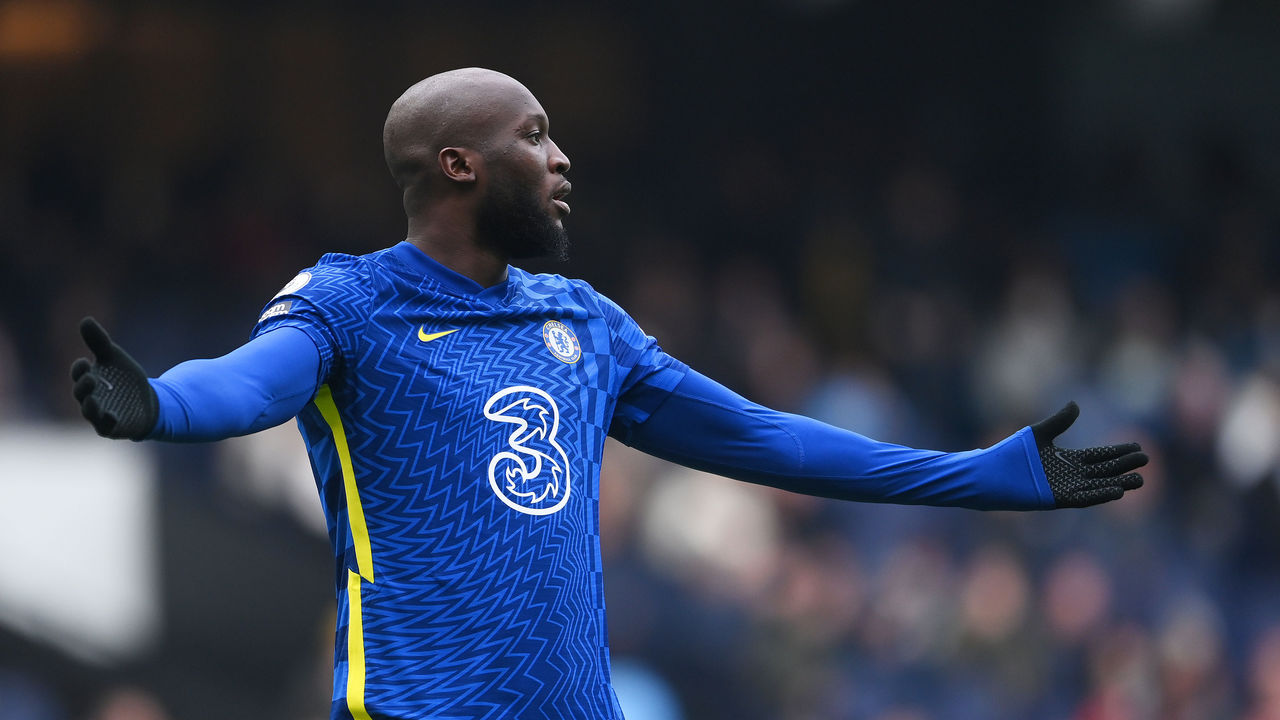 Lopopolo: Romelu Lukaku. Chelsea spent £97.5 million to bring Lukaku back to Stamford Bridge last summer. All they have to show for it is a hefty bill. Lukaku made headlines for all the wrong reasons when he openly questioned manager Thomas Tuchel's tactics in an unauthorized interview with Italian TV in February. In the end, he scored just eight goals in 16 starts in the Premier League.
Nesci: Fan violence. A spate of late-season pitch invasions heightened the issue, but incidents involving supporters have seemingly been on the rise since stadiums were opened to patrons following the COVID-19 lockdown. "As a coach, manager, player, or staff, we want to be safe in our workplace," Crystal Palace manager Patrick Vieira said after his own altercation with a fan at Goodison Park. He's right, of course. Nobody should feel unsafe doing their job. This isn't unique to England – Ligue 1, in particular, has been marred by problems in the stands of late – but it's undeniably something the FA needs to devote time and resources to eradicating.
Rouse: Norwich. In 12 months from now, will we all be greatly underwhelmed by the news that, once again, the Canaries have flown back into the Premier League? This latest attempt to stay in the top flight was pitiful as Norwich scored 23 times while conceding three or more goals in 16 of their games.
Who was this season's MVP?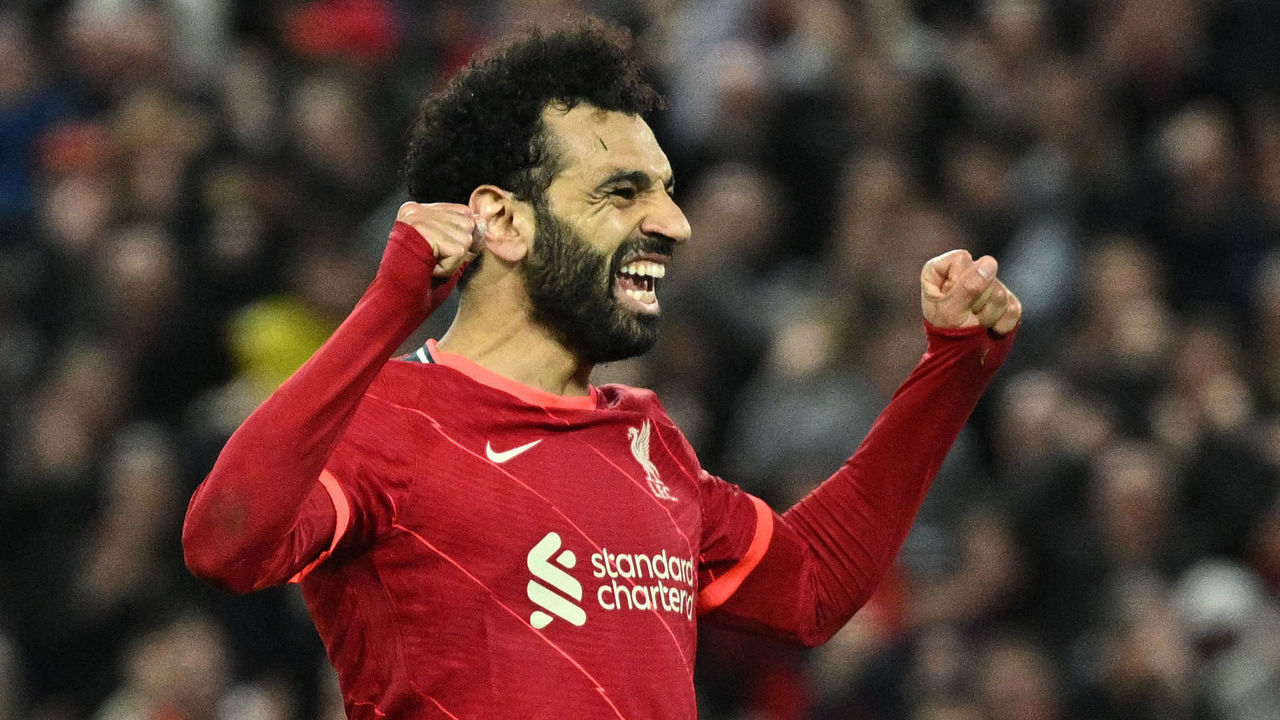 Lopopolo: Heung-Min Son. Not even Antonio Conte can explain why Son is so good with both of his feet. The South Korean scored 12 goals with his left foot and 11 with his right to finish as the Premier League's joint-top scorer alongside Mohamed Salah. He starred for Tottenham Hotspur down the stretch, scoring 12 times in his final 10 league appearances to help Spurs finish above Arsenal in the fourth and final Champions League spot.
Nesci: Kevin De Bruyne. The best, most influential player on the best team in the Premier League. Chalk, yes, but it's impossible to overstate how vital the Belgian wizard is to Manchester City. Quite simply: Guardiola's team wouldn't have held off Liverpool for the crown without De Bruyne orchestrating operations. It was fitting that he set up the title-clinching goal in Sunday's manic finale.
Rouse: Mohamed Salah. Granted, the Egyptian attacker had a slight dip in productivity after the Africa Cup of Nations, but he was easily the best player on the planet over the opening half of the Premier League campaign. He scored 16 goals and assisted nine times over his first 20 appearances.
Best signing of the season?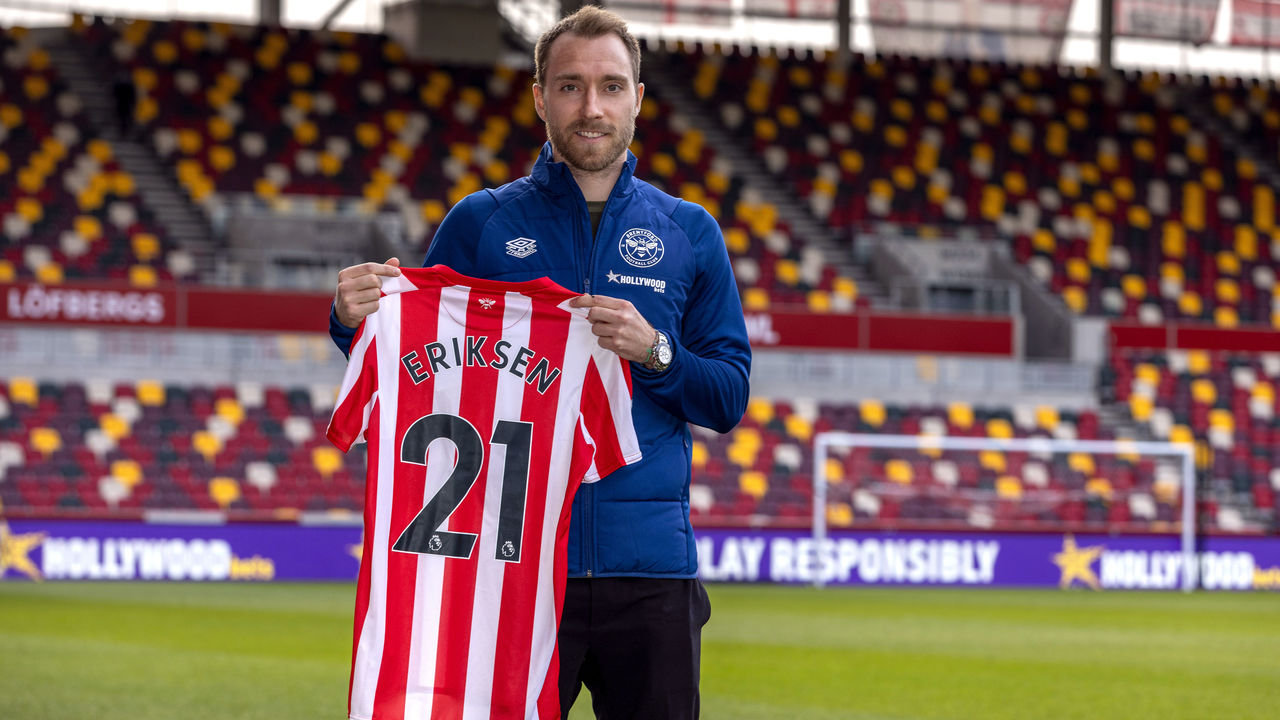 Lopopolo: Eriksen. The 30-year-old made an astonishing return to competitive top-flight football in February, turning out for Brentford eight months after suffering cardiac arrest at Euro 2020. But he ended up doing more for Brentford than they could've ever imagined. Joining on a free transfer after terminating his contract with Inter Milan, Eriksen led the Bees out of a midseason funk and on to a winning run that culminated in a 4-1 victory at Chelsea. The playmaker finished the season with one goal and four assists in 11 appearances, and Brentford staved off relegation.
Nesci: Luis Diaz. It's exceedingly rare that a January addition turns out to be the most prominent of all, but Diaz fit seamlessly into Klopp's team upon his arrival from Porto for an initial £37.5 million. He added an extra spark whenever the Reds labored and helped take some of the creative and scoring burdens off his new teammates. Guimaraes and Jose Sa deserve consideration here too, but Diaz was the standout signing.
Rouse: Marc Cucurella. The £15.4-million fee that Brighton & Hove Albion paid to acquire the wild-haired wing-back proved to be one of the bargains of last summer. His boundless energy and quality in both defensive and attacking situations has led to links to a move to Manchester City.
Worst signing of the season?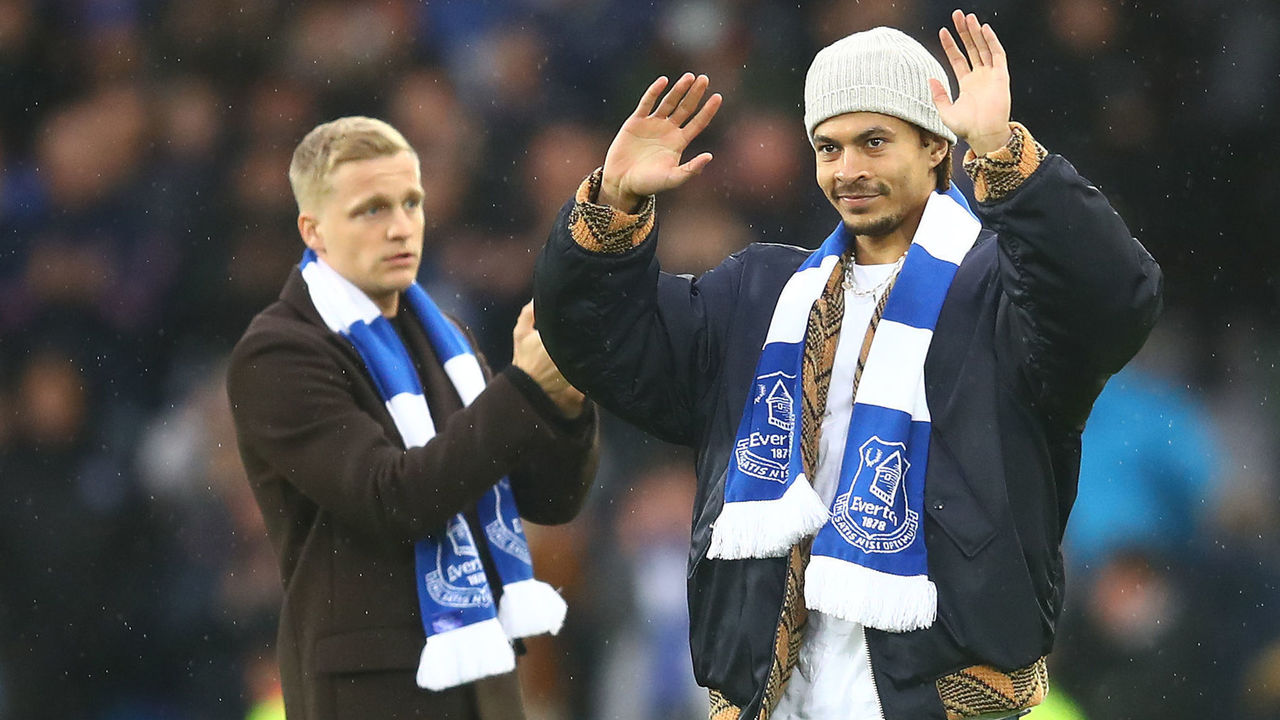 Lopopolo: Jadon Sancho. Manchester United dropped £73 million on the 22-year-old with the expectation he'd form a formidable front line with Marcus Rashford, Cristiano Ronaldo, and Bruno Fernandes. Apart from scoring a consolation goal in United's 4-1 loss to Manchester City, Sancho achieved little in his first season back in England. Anthony Elanga, a homegrown talent who shares duties on the left wing, has shown more promise than his high-priced teammate.
Nesci: Bryan Gil. Remember him? Tottenham reportedly paid €25 million – and parted with Erik Lamela – to secure the services of the Spanish winger from Sevilla. He made nine league appearances, totaling just 94 minutes, didn't score a goal, and attempted only one shot before being sent back to La Liga on loan. Spurs then promptly signed Kulusevski in January, a superior winger who effectively renders Gil useless.
Rouse: Dele Alli. The 26-year-old was famously branded "a f—— lazy guy in training" by Jose Mourinho in Amazon's "All Or Nothing" docuseries on Spurs' 2019-20 season. He's not the kind of player you want for a relegation battle, which explains his zero starts until Everton secured safety, and there's been little indication over the past four seasons that he's worth the £40 million he'll cost the Toffees if he hits all of his appearance targets.
Which 'outsider' is likeliest to crack the top six next year?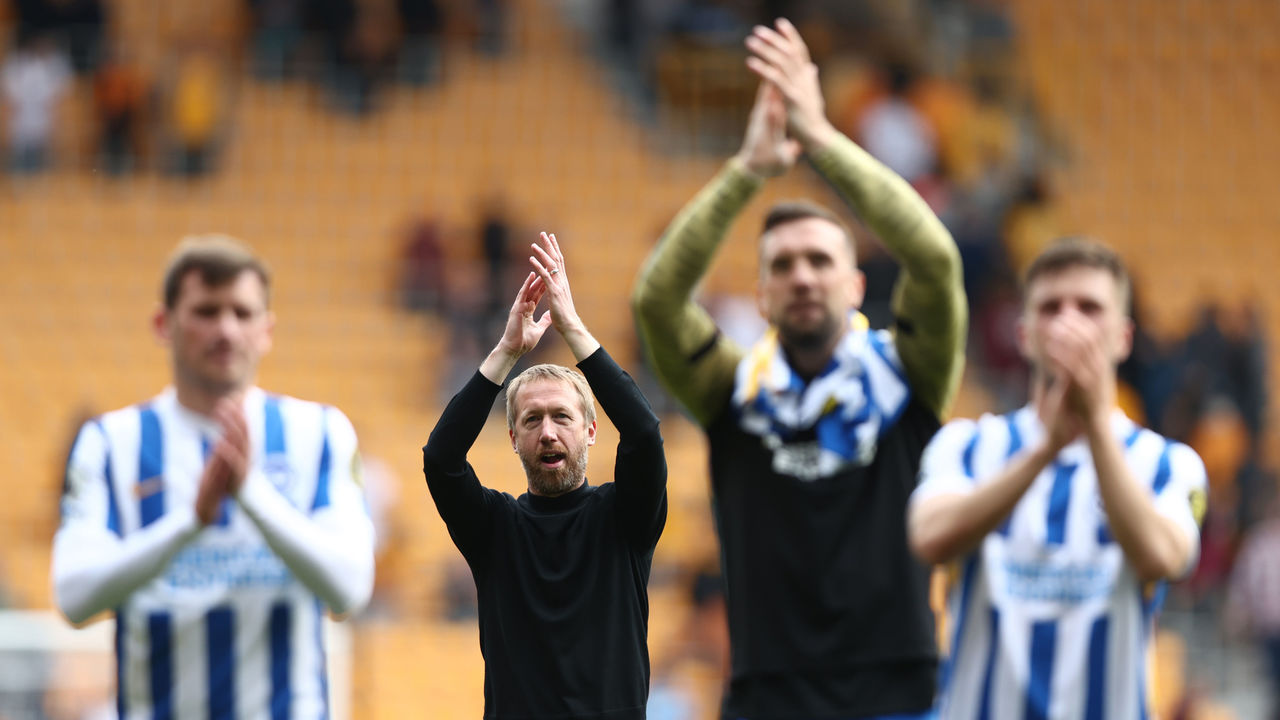 Lopopolo: Brighton. Graham Potter is building a credible project in the south coast of England. He led the Seagulls to ninth place in 2021-22 – their highest-ever finish in the Premier League – and helped them post impressive victories over Tottenham Hotspur, Arsenal, and Manchester United late in the season. Leandro Trossard scored a single-season career-high eight goals, and even Danny Welbeck found the net with greater regularity. A few more targeted signings could push Brighton into Europe.
Nesci: West Ham. Were it not for Conor Gallagher's impending return to Chelsea, Crystal Palace would have been the selection here – Vieira's team, despite finishing 12th in the table, produced the sixth-best expected goal difference in the league this season. But West Ham, having come so close to pipping Manchester United to a Europa League place, already have the foundation in place to go one better in '22-23. Keeping hold of Declan Rice will be essential if the Hammers are going to make that leap.
Rouse: Leicester City. The Foxes had a wretched time with injuries. Wesley Fofana was missed most of all during his prolonged spell on the sidelines, James Justin and Wilfred Ndidi dealt with lengthy absences, and Jamie Vardy raced to 15 Premier League goals despite missing 13 games. If his most important players can stay fit, Brendan Rodgers can guide his team into Europe once more.
Are you going to miss any of the relegated sides?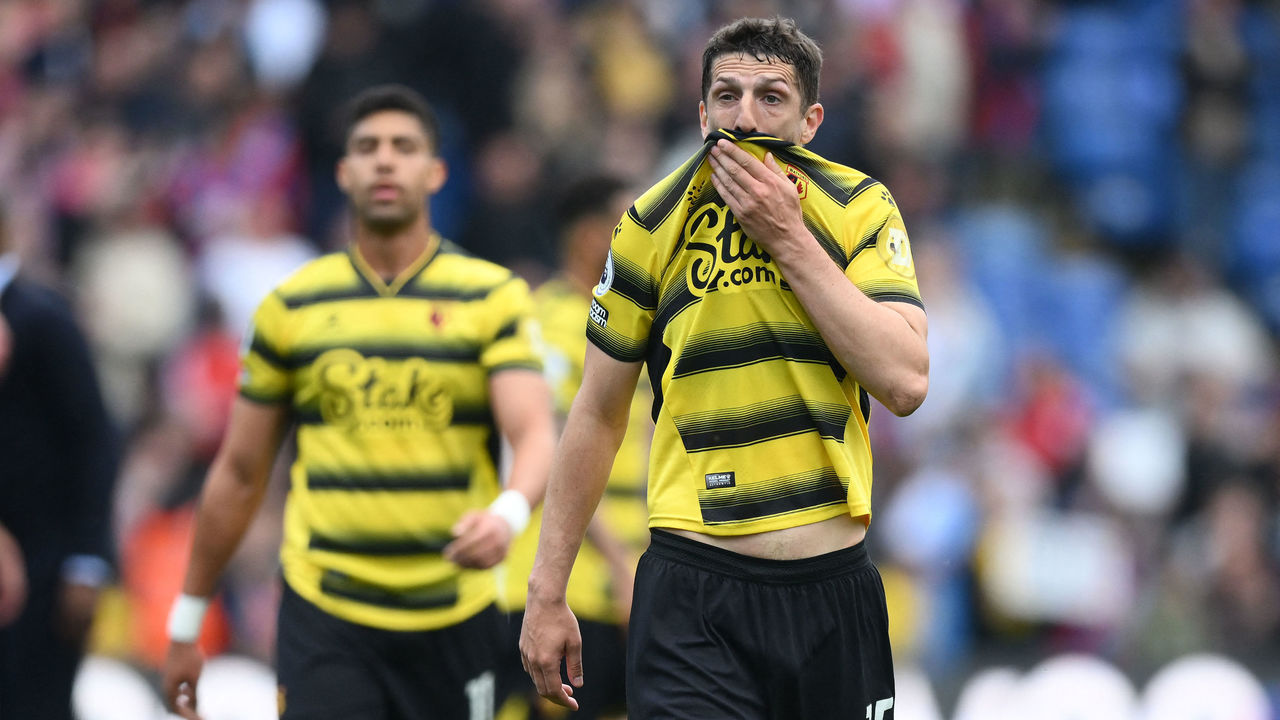 Lopopolo: No. Burnley's expiration date had long passed, Watford couldn't win at home, and Norwich City were as good as done in December.
Nesci: Negative. Having correctly predicted the three clubs to be relegated prior to the campaign, I've been ready to wave goodbye to them for quite some time. As an aside, please don't look at any of my other preseason predictions. They were all good and correct, honest.
Rouse: Nope. Leeds United are a huge club blessed with a passionate fan base, and they've largely played entertaining football since they belatedly returned to the top flight in 2020. They survived, so all was good with the world.
Which club intrigues you most going into the transfer window?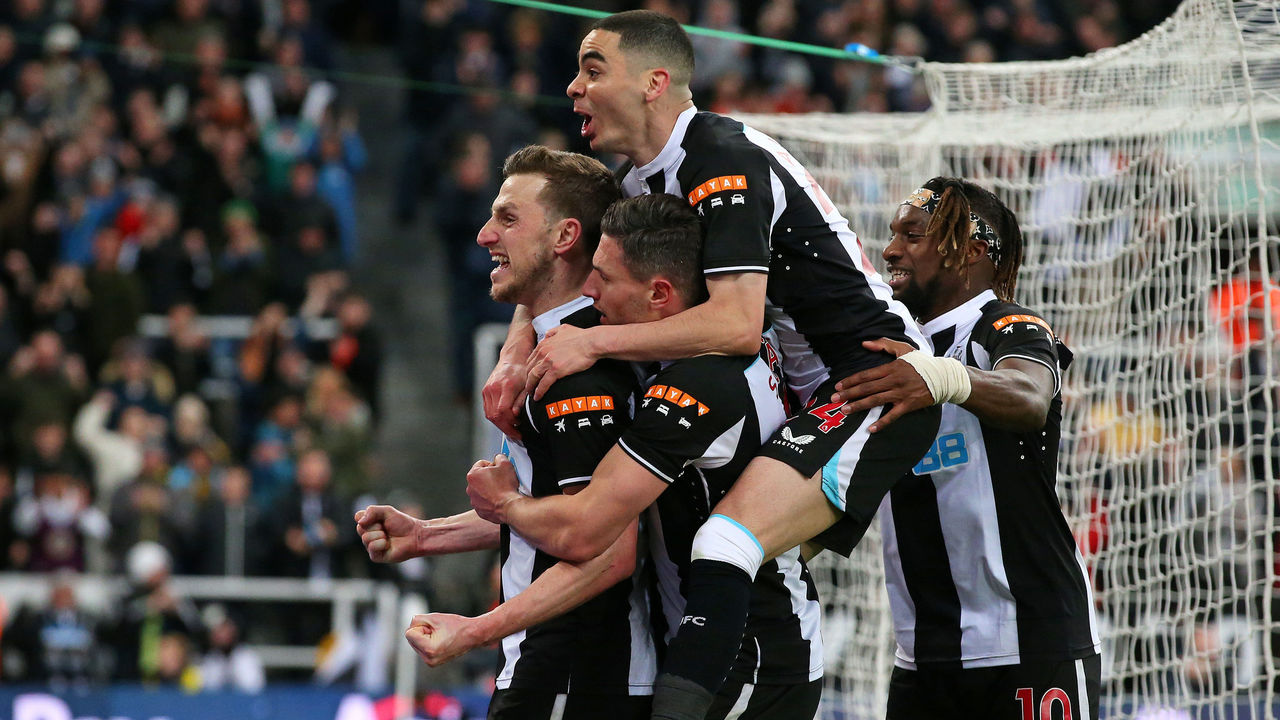 Lopopolo: Newcastle. The budget is there, but how will they spend it? Manager Eddie Howe has certainly done enough to gain significant backing in the transfer window, and the club's new Saudi owners will have more time than they did in January to splash the cash. They can probably do better than Chris Wood up front, and they'll likely need more help at the back.
Nesci: Manchester United. There's a prevailing thought that retooling a squad takes several transfer windows. That may be true in some cases, especially when financial limitations are at play, but Manchester United are able to operate outside of that realm. Independent of the Premier League's financial might, this is one of the most commercially powerful clubs in the world. That means new manager Erik Ten Hag can revamp quickly if United hit the mark with their summer signings.
Rouse: Wolverhampton Wanderers. If it wasn't for Jose Sa – winner of the players' Player of the Season award – who knows how this season would've fared. Wolves' promising period around the turn of the year has descended into relegation form. Changes are needed.
Is Erik ten Hag the man to turn around United's fortunes?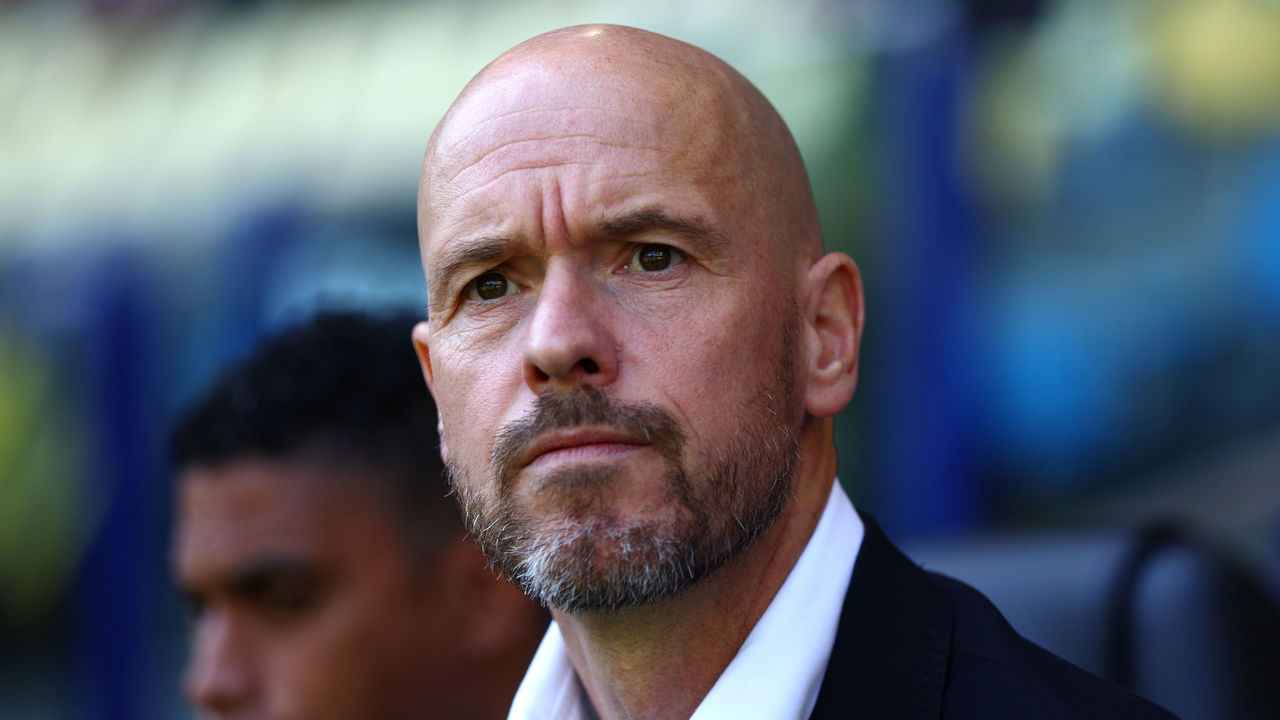 Lopopolo: Who knows. Ten Hag is undoubtedly a capable manager who can develop young talent. He's also an attack-first coach who fits into Manchester United's ethos. But this job is about more than coaching. It's politics. He'll need to establish a culture of accountability at United and push out the passengers in this side. Easier said than done.
Nesci: Manchester United damn well hope so! The Red Devils can't afford a repeat of the disjointed, garbled mess of a season they just endured. If there's a willingness at the executive level to let the Dutch tactician implement his philosophy – and crucially, some patience – Ten Hag can be the manager who brings the club back to the upper echelon of the Premier League.
Rouse: Unless Ten Hag suddenly develops a knack for psychokinesis, nobody can confidently answer "yes" to this question. The main thing that will dictate the success of the Dutchman's tenure will be his relationships at the club. Holism is so important during a rebuild. Ten Hag must also be given time to restore belief in an unhappy squad.
How long will Chelsea's rebuild take?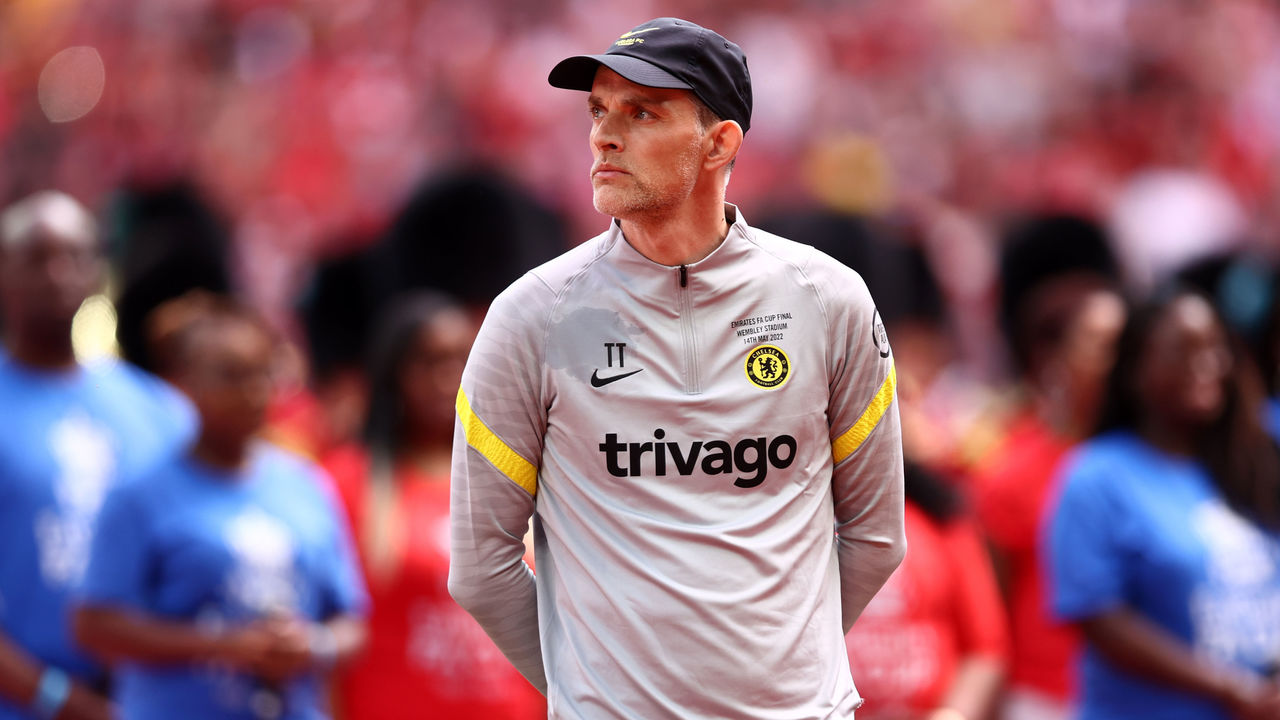 Lopopolo: It all depends on ownership. If the U.K. government approves the U.S. consortium's £4.25-billion takeover and allows Chelsea to operate normally in the transfer market, the club could turn it around in a year. But maybe the new owners will decide to take a more holistic approach. Thomas Tuchel has a fairly young squad at his disposal, and he may fancy the opportunity to build from there.
Nesci: Not long. Their season fizzled out badly, but this isn't exactly a club stuck in the doldrums, regardless of the uncertainty surrounding the ownership situation; Chelsea, at least for another few days, are the reigning European champions, remember. The team is still loaded, even if defensive reinforcements are needed, and Tuchel is an elite manager. If all else fails, the Blues can lean on their "loan army" to help alleviate lingering squad concerns.
Rouse: We don't even know when the purse strings will be loosened for Tuchel. The sale narrative has been topsy-turvy and tiresome. If it's sorted with time to conduct business in the transfer window, it could take just a couple of months. Even after this summer's departures, it's a stacked squad awash with cup-winning experience.
Copyright © 2022 Score Media Ventures Inc. All rights reserved. Certain content reproduced under license.
Why English football may be at the start of an Asian revolution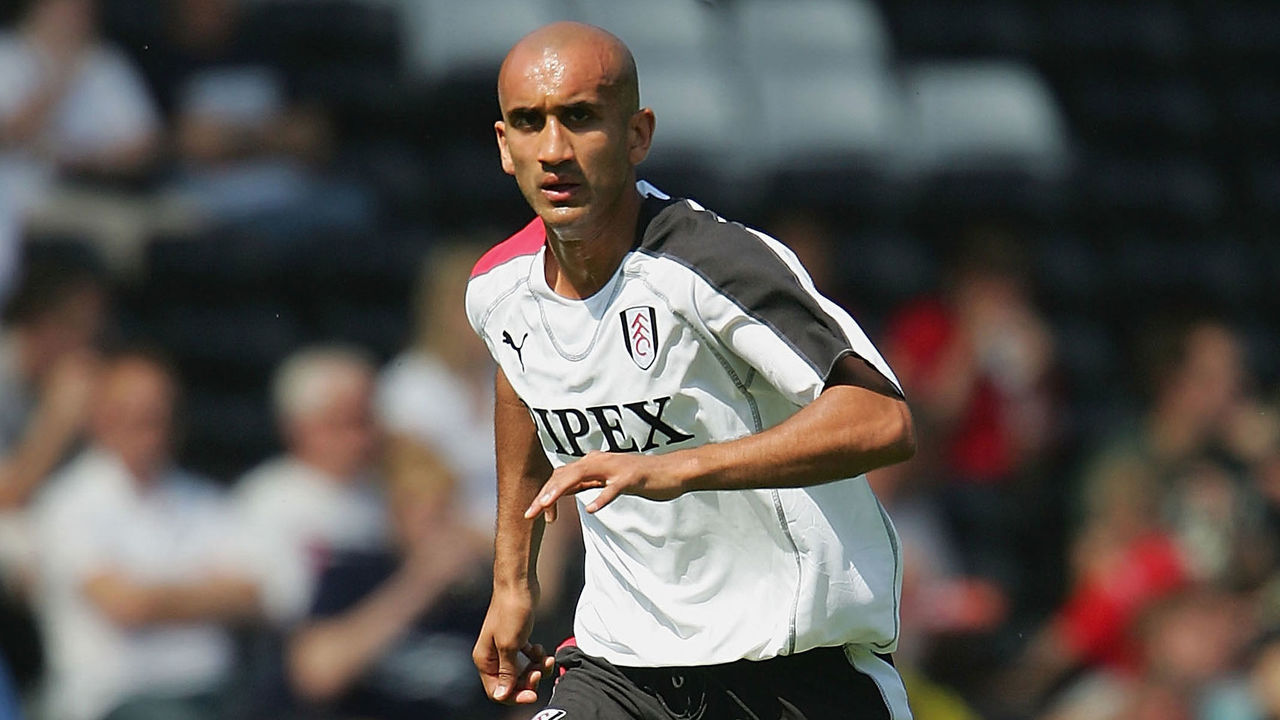 Zesh Rehman's full debut was more memorable than most. The defender helped subdue Tottenham Hotspur's Jermain Defoe and Robbie Keane in a 2-0 win, but what and who he represented far outweighed Fulham's three-point haul.
He'd become the first British-born Pakistani to start a Premier League match.
"It wasn't just in the U.K., but across the world as well, specifically in Pakistan," Riz Rehman, the Professional Footballers' Association's Player Inclusion Executive, told theScore of the attention that greeted his brother's appearance in 2004.
"It inspired a lot of kids abroad and in the U.K. He was just inundated with emails, phone calls. The club was inundated with the media wanting to talk to him about his journey."
Zesh Rehman is a trailblazer for British Asians – particularly South Asians – who harbor aspirations of becoming professional footballers, but his landmark didn't trigger a landslide.
Asian and British Asian people make up almost 7.5% of the U.K. population, but during the 2019-20 campaign, just eight players hailing from those backgrounds made first-team appearances across England's top four divisions, according to the PFA. A report commissioned by Football Supporters' Association and Beyond Entertainment in November 2020 stated only 0.25% of professional footballers were British Asian.
"There's an untapped market out there," Riz Rehman said.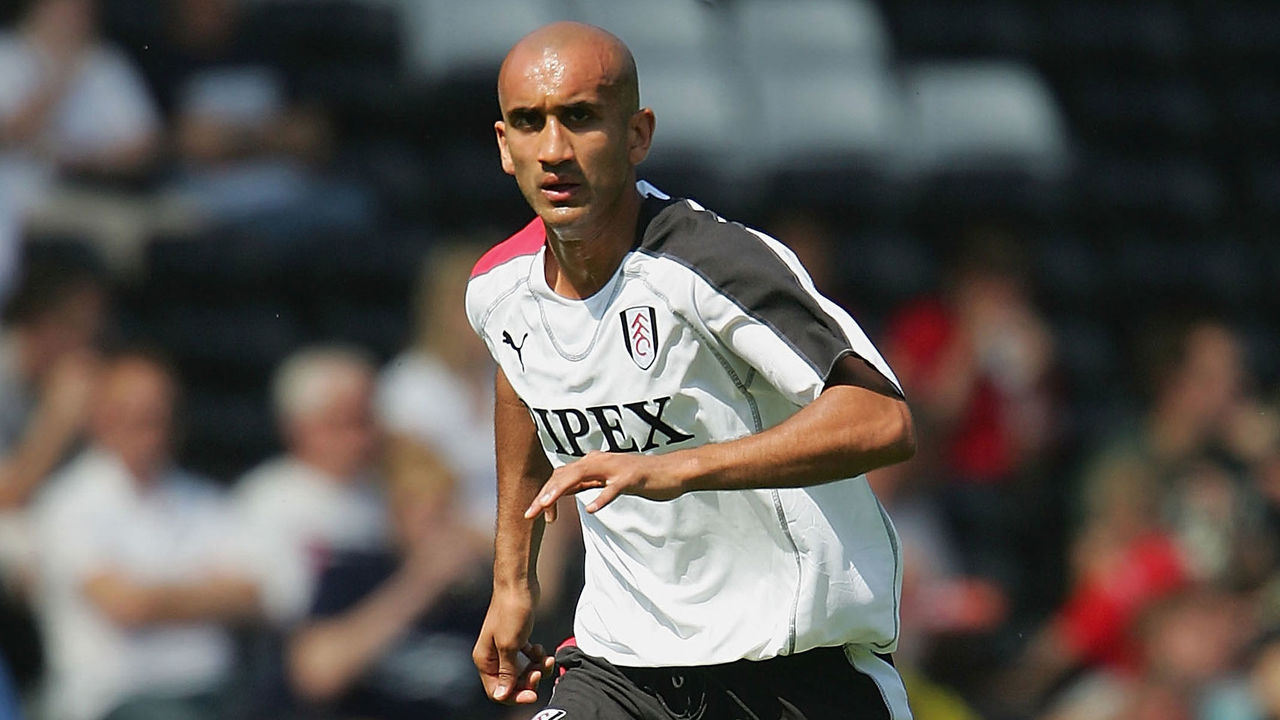 Nearly two decades on from his brother's historic appearance, Rehman is actively addressing English football's long-overlooked demographic as head of the PFA's Asian Inclusion Mentoring Scheme. The initiative officially launched in February 2021 following an extended trial period.
Rehman's role is to meet with clubs to discuss their recruitment strategies and guide them toward communities and programs that fall below their radar.
"It's not about blaming the clubs," he explained, "it's also looking at the community and the current setup. What leagues are players playing in? Where do scouts go?"
In addition to improving the visibility of football in Asian communities, the AIMS provides support that was scarce while the Rehman brothers were emerging at Brentford and Fulham. Welsh international Neil Taylor, Sunderland center-back Danny Batth, and other former and current players of South Asian heritage are among those mentoring the next generation through the program.
Rehman himself talks to players on a daily basis. He estimates he's engaged with around 80 players from an academy system comprising approximately 15,000 promising youngsters. Rehman can't imagine he's missed as many as 20 youth-team footballers from Asian backgrounds, but even if he should be keeping tabs on 100 players, that still represents under 0.7% of the footballers in clubs' production lines.
"They're playing just as much as their Black and white counterparts," Rehman said. "So why not look at them?"
Children's football participation in England
| Kids aged 5-16 | Share of young population | Share of football participation |
| --- | --- | --- |
| White | 68.4% | 67.1% |
| Asian | 9.6% | 10% |
| Black | 4.6% | 5.3% |
Source: Sport England, January 2020
Asian youngsters' appetite for the game is unquestionable, yet it's not being reflected in England's professional game. This presents an opportunity for clubs to knock down biases in the nation's No. 1 sport and uncover nascent talents amid relatively little competition from their rivals.
The hunger for a South Asian player to "make it" is also huge, offering clubs potentially lucrative marketing windfalls.
Manchester United's teenage midfielder Zidane Iqbal is a media sensation. He was born in England and could've also donned a Pakistan kit on the international stage, but he instead opted to play for his mother's homeland of Iraq. He made his debut in a World Cup qualifier in January.
"He's the second-most requested player at United for media requests after Cristiano Ronaldo," Rehman said. "He's only played five minutes of Champions League football. So, that's the kind of interest there is."
Reflecting the community
Queens Park Rangers are ahead of the curve. Director of football Les Ferdinand and head of coaching Chris Ramsey are at the forefront of the club's vision, and its implementation – which began when Ferdinand was hired in 2015 – didn't require the scouting department to be overhauled or other expensive amendments to QPR's day-to-day operations.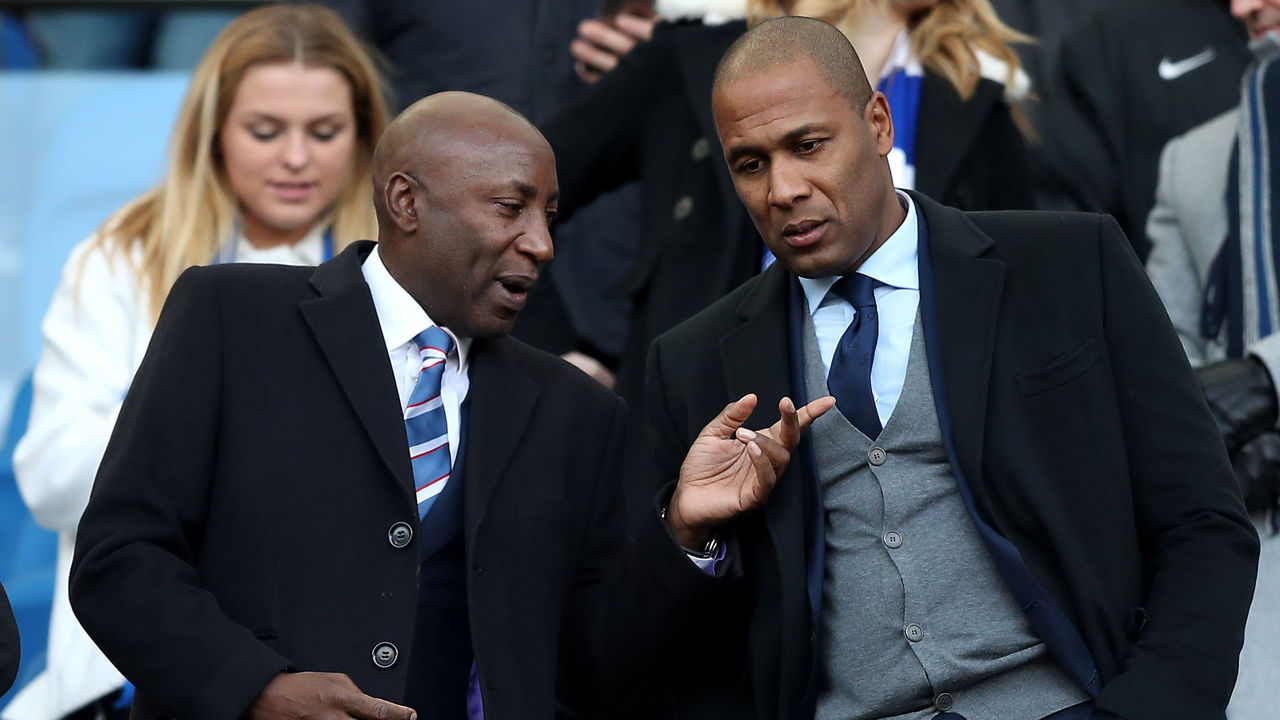 They simply looked around the streets cradling Loftus Road.
"One of the remits (Ferdinand) set the club was to try and make the club's players or the academy players – any players that we work with on the football front – look like our local community," football development manager Danny Harrigan, who's been with the club for 12 years, told theScore.
Harrigan recently helped strike up a relationship with Indian Gymkhana, a multi-sports club based in Isleworth, west London, that's expanded its football program. Youth coaches at Indian Gymkhana were invited to QPR's academy, where they met with staff and watched some of their training drills. The visiting coaches then sat down to discuss possible career pathways for their own promising players.
Through simply reaching out, QPR forged a link that could make players from minority backgrounds at Indian Gymkhana – membership isn't restricted to people of Indian origin – feel a part of British football. Indian Gymkhana and QPR have long been part of the same community, and now it feels that way.
QPR's inclusive approach extends beyond player recruitment. Manisha Tailor is forging a path for people from diverse backgrounds in her position as QPR's assistant head of coaching. She's the first woman and first person of South Asian heritage to occupy such a prestigious coaching role in the men's game in England.
Tailor was a latecomer to football – only giving up teaching at a primary school in 2011 – who could've been involved earlier if there were hints of full-time opportunities in the sport. Role models were in short supply. "I didn't see people like me in that space," she said.
It was when she stepped away from full-time employment to finish a qualification and care for her mother that she gradually became acquainted with a "new world." Upon learning Tailor had stopped teaching, former England attacker Rachel Yankey, whom Tailor had worked with in education, encouraged her friend to join her grassroots program on a part-time basis. Tailor was now making steps in the sport she loved, and it was through football that she met Ramsey at two events relating to diversity.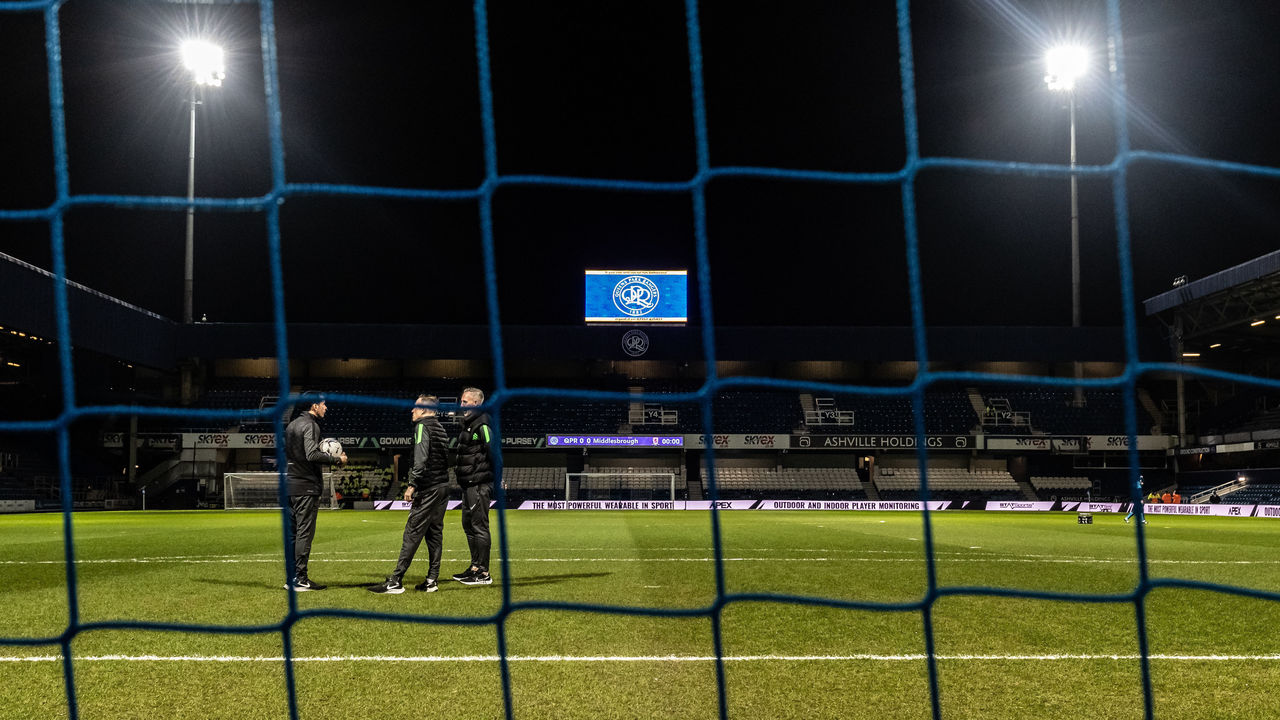 Ramsey told an inquisitive Tailor that she needed to hone her craft with minutes on the training pitches and attain a UEFA B license to further her career when they first met in 2014, advice she took. Ramsey, who'd identified Tailor's aptitude and unbridled work ethic, offered her a volunteer role at QPR during their second encounter two years later.
Tailor recognizes that her mentor, who is Black, had a strong sense of empathy after dealing with adversity himself. The vastly experienced Ramsey's nine-month spell in charge of QPR in 2015 is his only managerial stint in England's professional leagues.
"He understands what it's really like to be the best person for the job but not necessarily get the job," Tailor said. "He gets what it's like to go time after time, fill in job applications, but not even get an interview."
During their visit to QPR, the Indian Gymkhana coaches noted there had been more activity around their players in recent years. But progress is steady. To expedite the process, a quota system could be introduced to ensure clubs are training children in numbers that better reflect the participation rates of ethnic groups in their local areas.
However, there is progress. For a long time, English football couldn't say that about Asian involvement – especially as it pertains to South Asian players.
The clubs already gaining a presence in previously ignored neighborhoods stand to benefit for years to come. By uncovering players in a less-farmed section of the British football landscape, they can attract a new generation of fans with various outreach projects, such as supporting charitable causes and visiting local schools.
And with more fans come new generations of followers who want to play for the club that represents them.
"There's a lot more to what we do than just what people see on the Saturday," Harrigan said. "We are a community club."
Copyright © 2022 Score Media Ventures Inc. All rights reserved. Certain content reproduced under license.
Premier League transfer tracker: Every deal from the summer window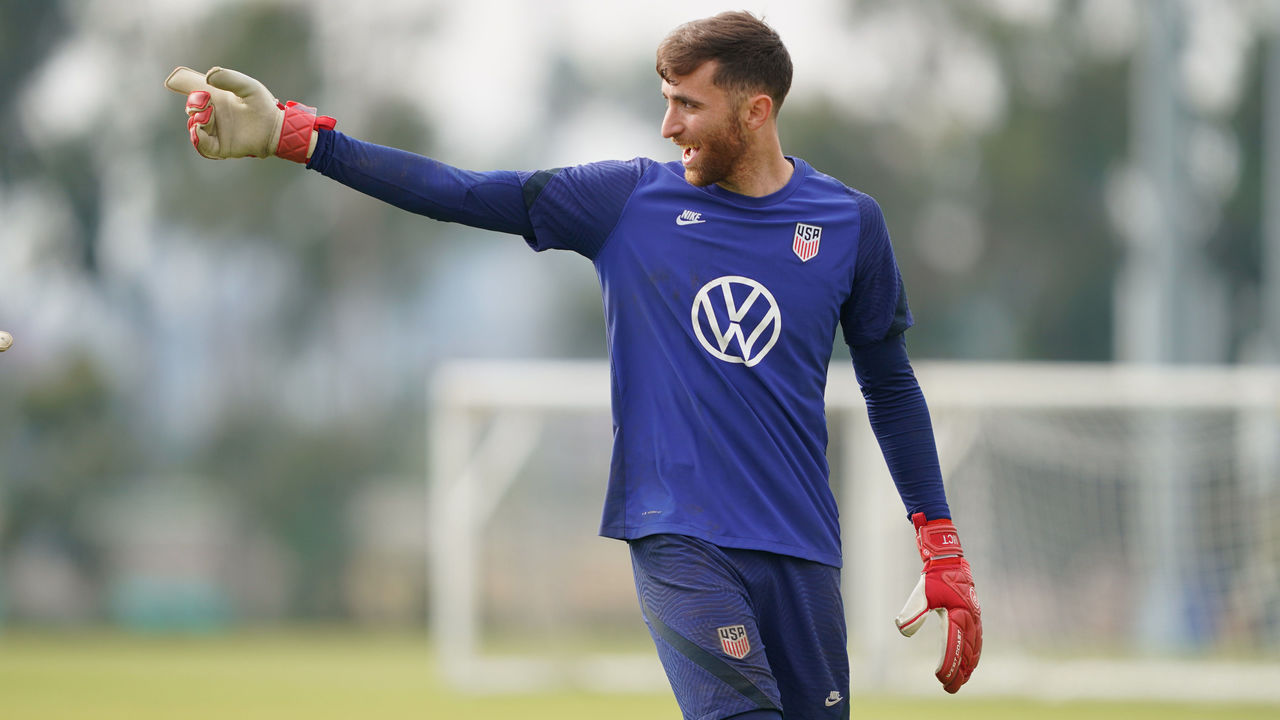 The summer transfer window is officially open. Below, theScore runs through every Premier League deal that has been confirmed by the 20 clubs in England's top flight.
Arsenal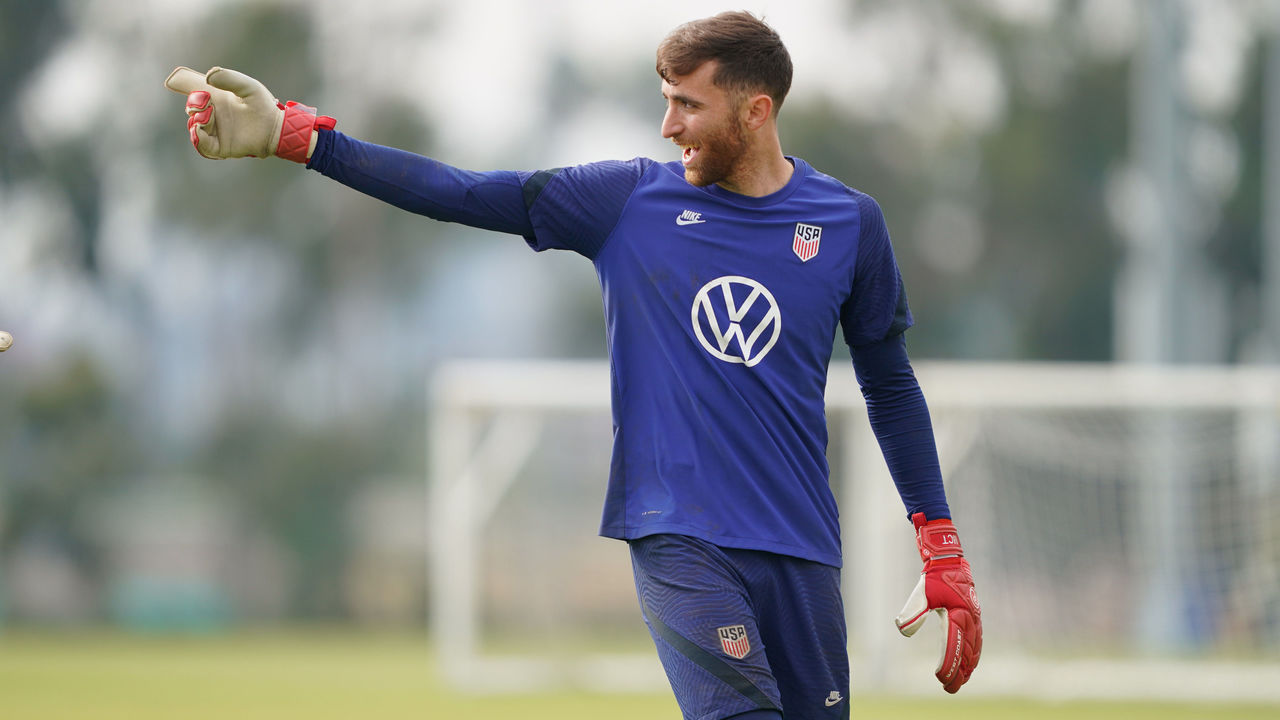 Players In
Matt Turner (New England Revolution) – permanent transfer (Read more)
Hector Bellerin (Real Betis) – return from loan
Ainsley Maitland-Niles (Roma) – return from loan
William Saliba (Marseille) – return from loan
Lucas Torreira (Fiorentina) – return from loan
Pablo Mari (Udinese) – return from loan
Reiss Nelson (Feyenoord) – return from loan
Alex Runarsson (OH Leuven) – return from loan
Auston Trusty (Colorado Rapids) – return from loan
Players Out
Alexandre Lacazette (Lyon) – free transfer (Read more)
Dinos Mavropanos (Stuttgart) – loan made permanent
Jonathan Dinzeyi – released
Joel Lopez – released
Jordan McEneff – released
Aston Villa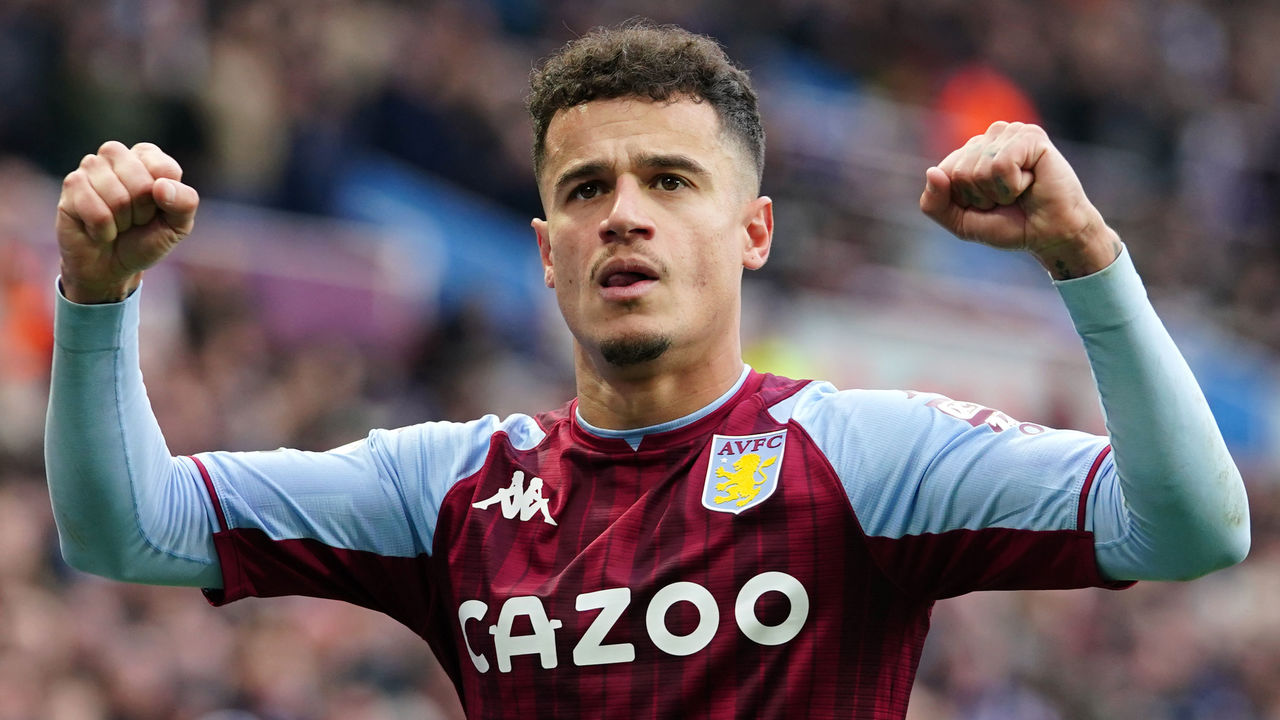 Players In
Philippe Coutinho (Barcelona) – £17.2M fee (Read more)
Diego Carlos (Sevilla) – reported £26M fee (Read more)
Boubacar Kamara (Marseille) – free transfer (Read more)
Robin Olsen (Roma) – permanent transfer
Anwar El Ghazi (Everton) – return from loan
Keinan Davis (Nottingham Forest) – return from loan
Trezeguet (Istanbul Basaksehir) – return from loan
Frederic Guilbert (Strasbourg) – return from loan
Lovre Kalinic (Hajduk Split) – return from loan
Players Out
Matt Targett (Newcastle United) – loan made permanent for £15M (Read more)
Bournemouth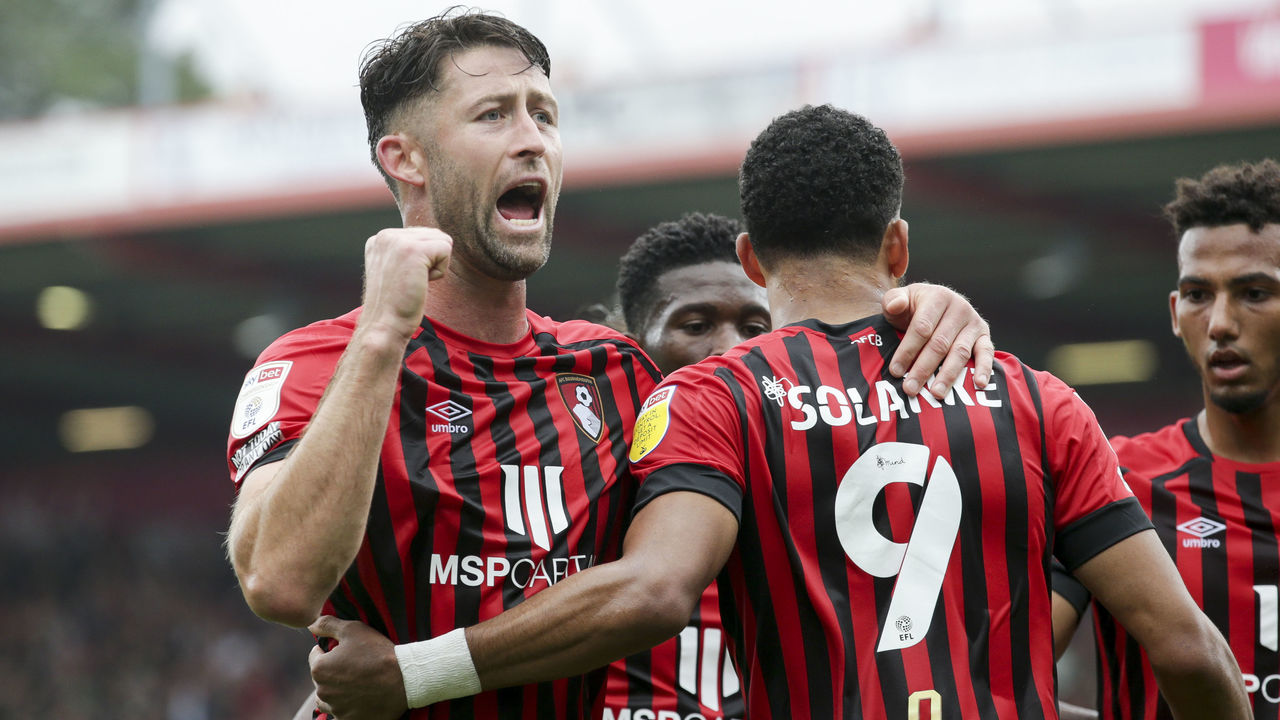 Players In
Players Out
Gary Cahill – released
Nat Phillips (Liverpool) – end of loan
Todd Cantwell (Norwich City) – end of loan
Leif Davis (Leeds United) – end of loan
Ethan Laird (Manchester United) – end of loan
Freddie Woodman (Newcastle United) – end of loan
Morgan Rogers (Manchester City) – end of loan
Connor Kurran-Browne – released
Ryan Glover – released
Brennan Camp – released
Luke Nippard – released
Owen Palmer – released
Aaron Roberts – released
Jack Seddon – released
Brentford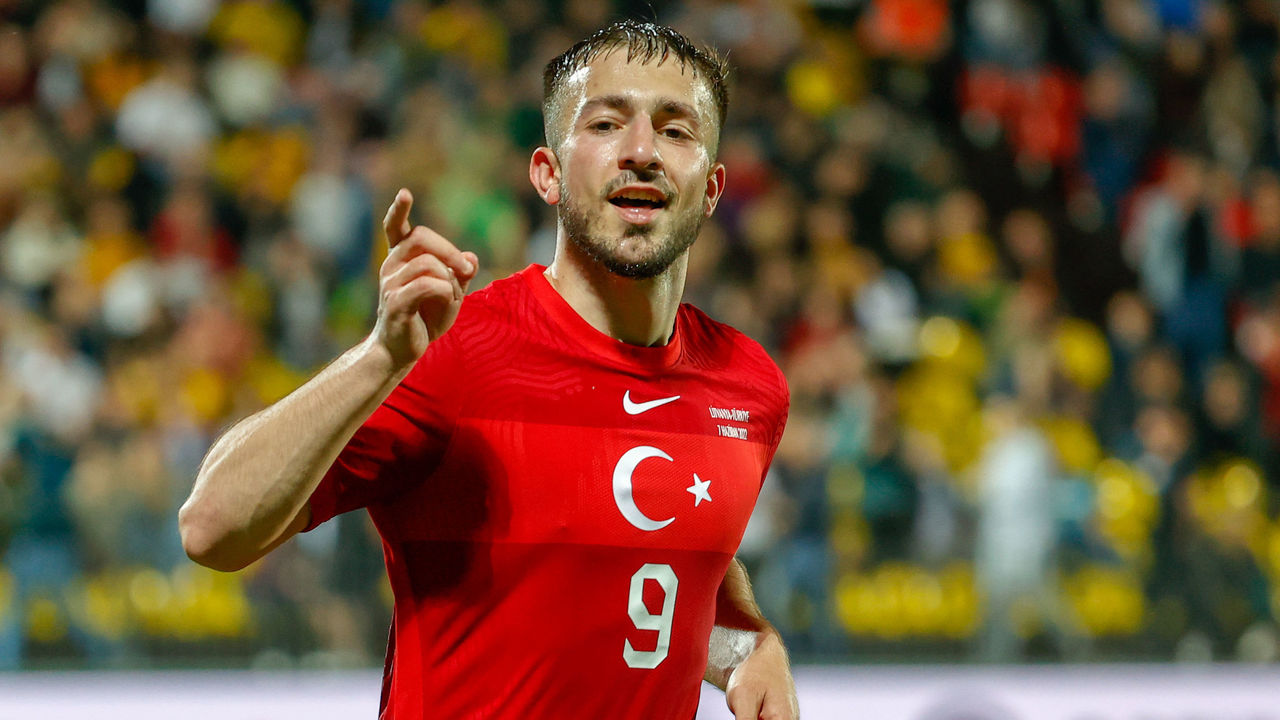 Players In
Halil Dervisoglu (Galatasaray) – return from loan
Marcus Forss (Hull City) – return from loan
Mads Bidstrup (FC Nordsjaelland) – return from loan
Joel Valencia (AD Alcorcon) – return from loan
Charlie Goode (Sheffield United) – return from loan
Dominic Thompson (Ipswich Town) – return from loan
Ellery Balcombe (Bromley) – return from loan
Luka Racic (KB Koge) – return from loan
Players Out
Mathias "Zanka" Jorgensen – released
Alvaro Fernandez (Huesca) – end of loan
Jonas Lossl (FC Midtjylland) – end of loan
Julian Jeanvier – released
Ben Hockenhull (Tranmere Rovers) – free transfer
Brighton & Hove Albion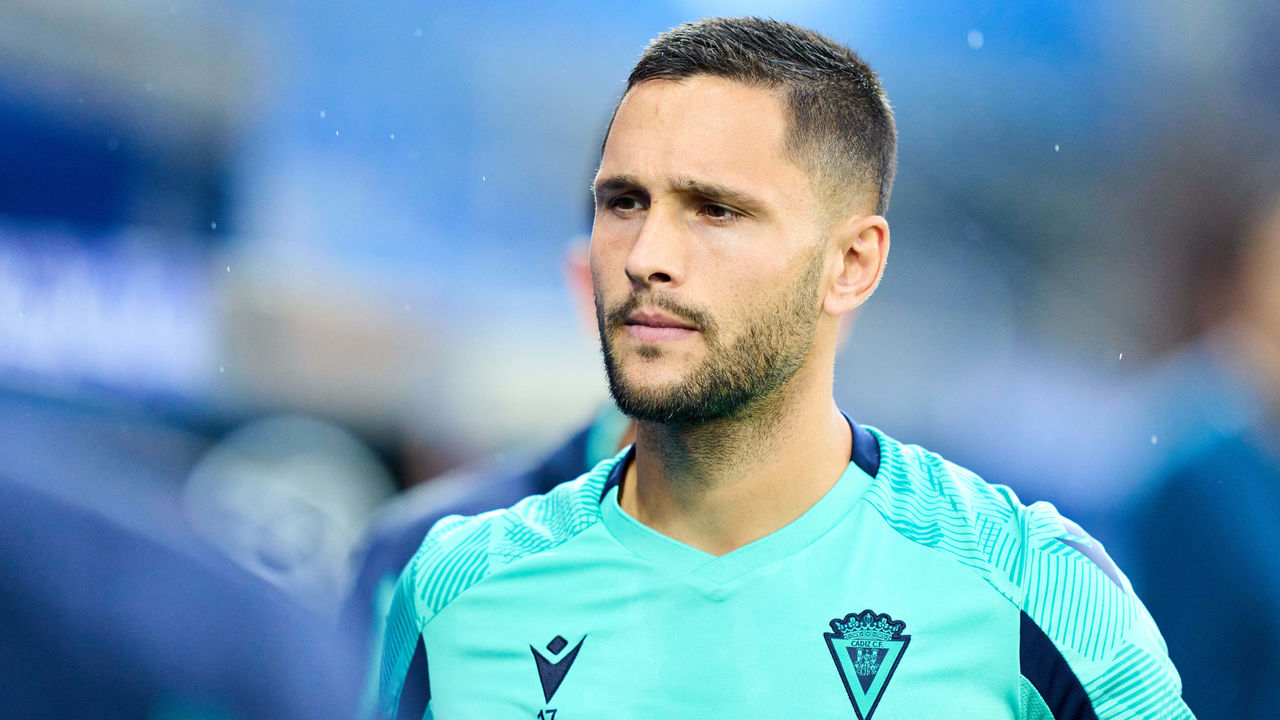 Players In
Florin Andone (Cadiz) – return from loan
Aaron Connolly (Middlesbrough) – return from loan
Andi Zeqiri (Augsburg) – return from loan
Leo Ostigard (Genoa) – return from loan
Matt Clarke (West Bromwich Albion) – return from loan
Jan Paul van Hecke (Blackburn Rovers) – return from loan
Taylor Richards (Birmingham City) – return from loan
Abdallah Sima (Stoke City) – return from loan
Kacper Kozlowski (Royale Union Saint-Gilloise) – return from loan
Deniz Undav (Royale Union Saint-Gilloise) – return from loan
Kjell Scherpen (KV Oostende) – return from loan
Michal Karbownik (Olympiacos) – return from loan
Players Out
Jayson Molumby (West Bromwich Albion) – loan made permanent
Tudor Baluta – released
Lars Dendoncker – released
Ayo Tanimowo – released
Adam Desbois – released
Ulrick Ella – released
John Lucero – released
Jaami Qureshi – released
Chelsea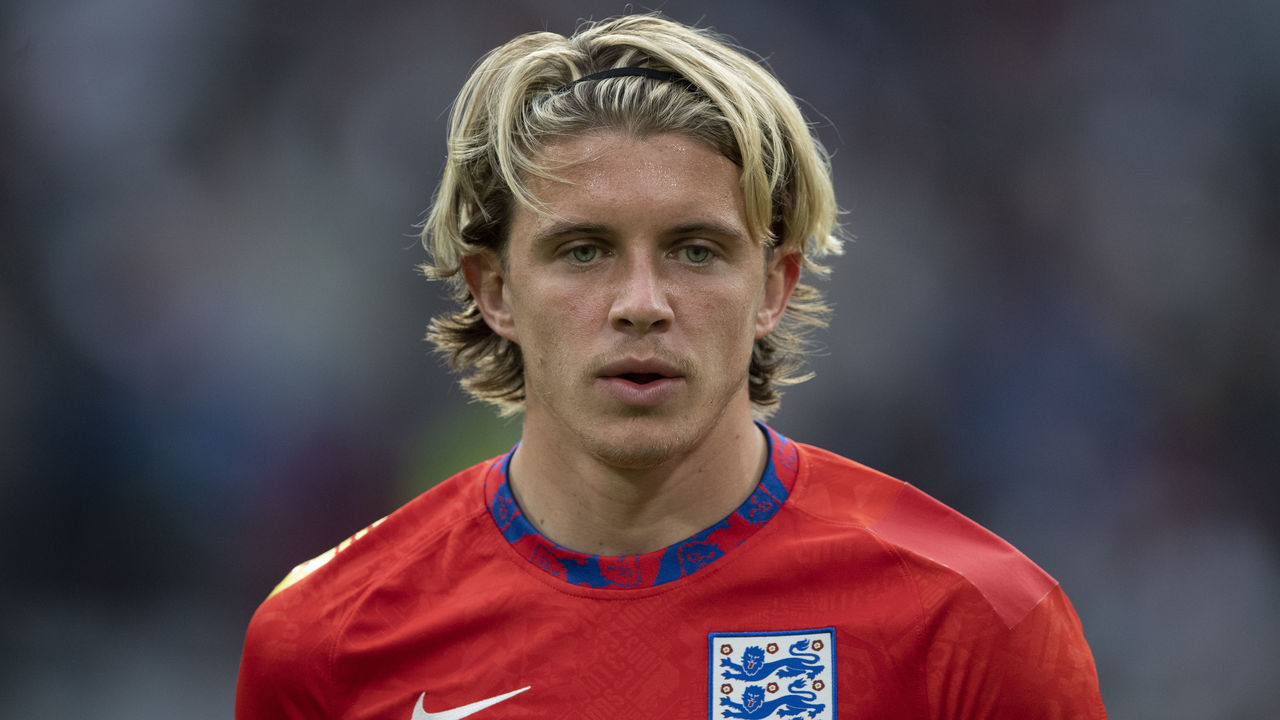 Players In
Conor Gallagher (Crystal Palace) – return from loan
Armando Broja (Southampton) – return from loan
Michy Batshuayi (Besiktas) – return from loan
Emerson Palmieri (Lyon) – return from loan
Ethan Ampadu (Venezia) – return from loan
Billy Gilmour (Norwich City) – return from loan
Abdul-Rahman Baba (Reading) – return from loan
Matt Miazga (Alaves) – return from loan
Players Out
Antonio Rudiger (Real Madrid) – free transfer (Read more)
Andreas Christensen – released
Danny Drinkwater – released (Read more)
Saul Niguez (Atletico Madrid) – end of loan
Jake Clarke-Salter – released
Charly Musonda Jr. – released
Crystal Palace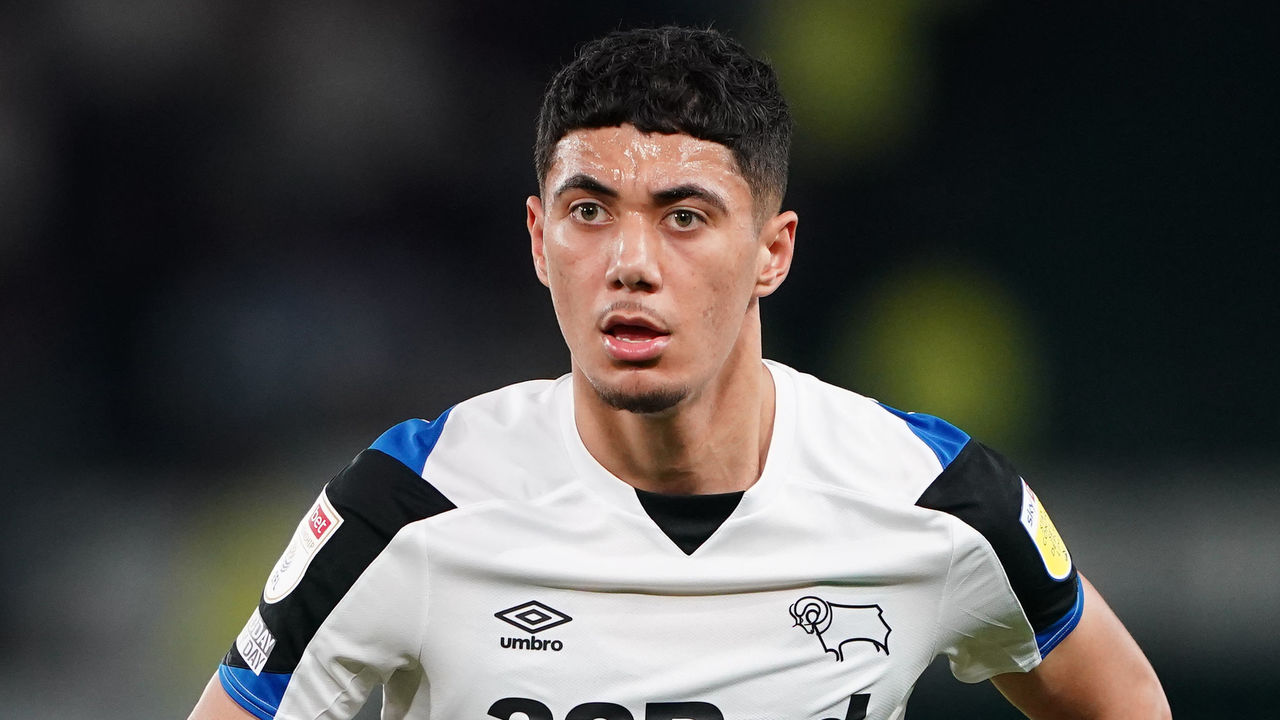 Players In
Luke Plange (Derby County) – return from loan
Players Out
Conor Gallagher (Chelsea) – end of loan
Martin Kelly – released
Everton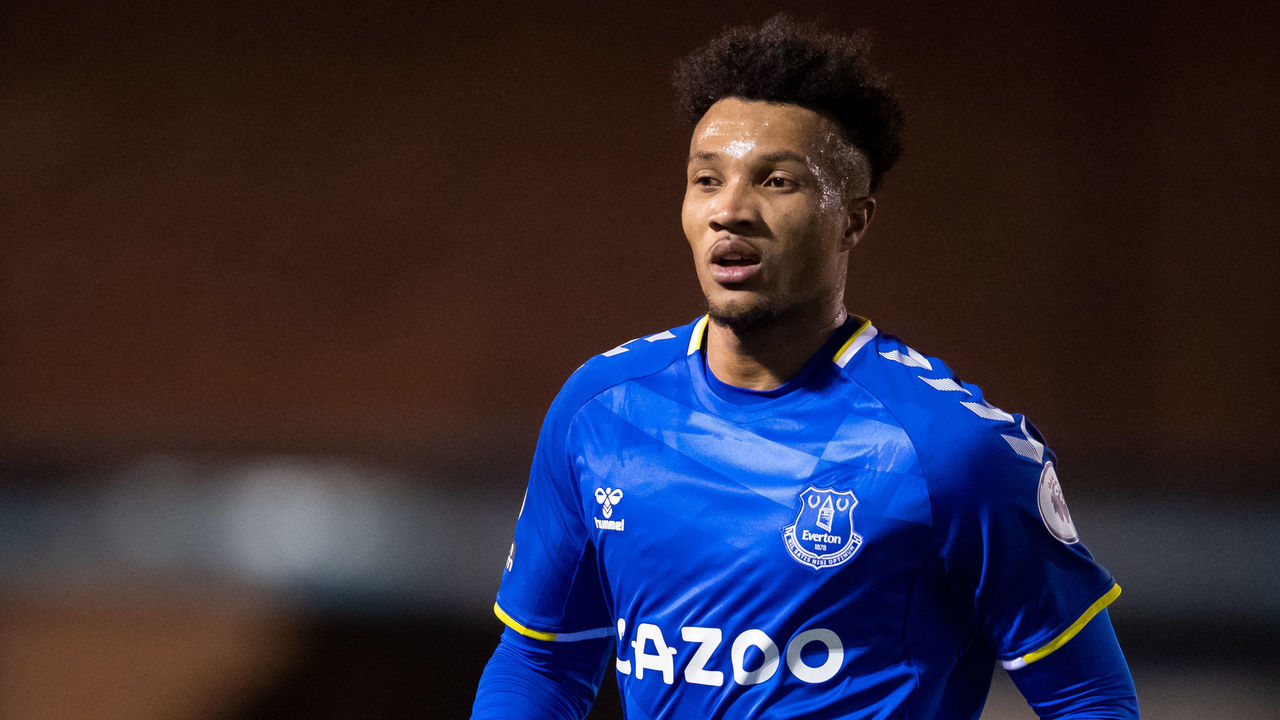 Players In
Jean-Philippe Gbamin (CSKA Moscow) – return from loan
Joao Virginia (Sporting CP) – return from loan
Niels Nkounkou (Standard Liege) – return from loan
Players Out
Fabian Delph – released
Donny van de Beek (Manchester United) – end of loan
Gylfi Sigurdsson – released
Jonjoe Kenny – released
Cenk Tosun – released
Anwar El Ghazi (Aston Villa) – end of loan
Fulham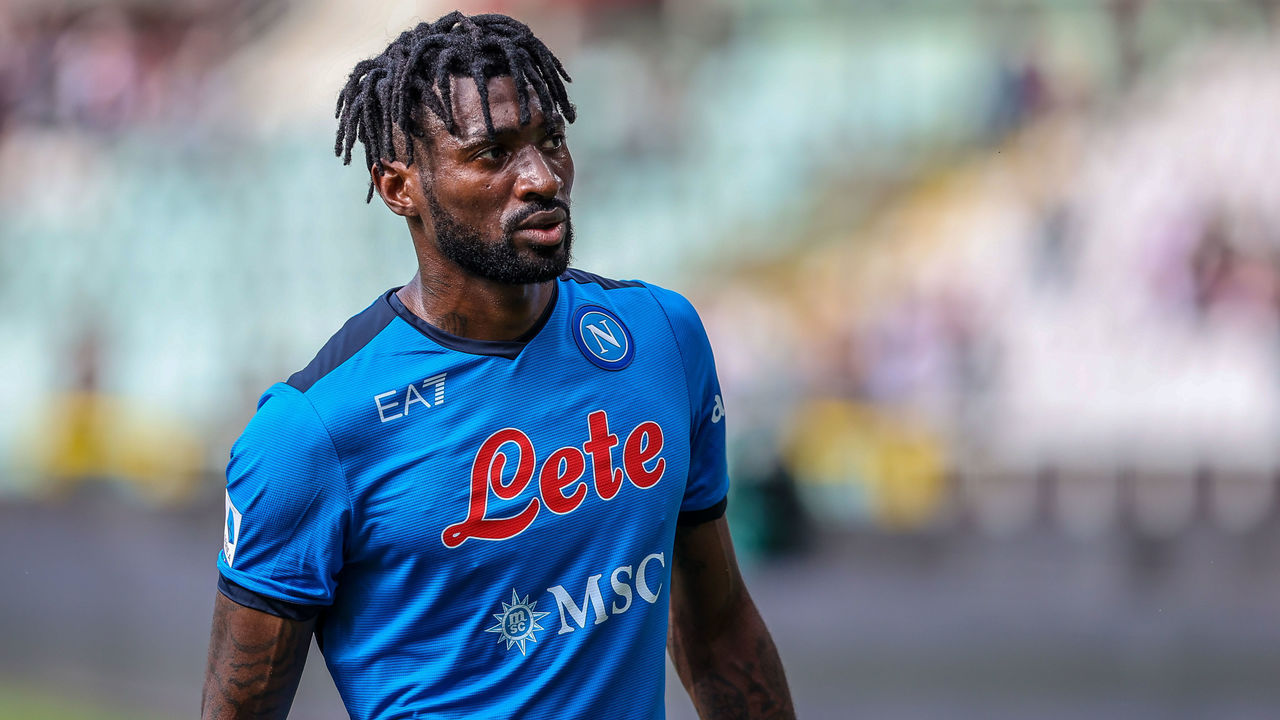 Players In
Steven Sessegnon (Plymouth Argyle) – return from loan
Players Out
Fabio Carvalho (Liverpool) – permanent transfer (Read more)
Andre-Frank Zambo Anguissa (Napoli) – loan made permanent
Jean Michael Seri – released
Cyrus Christie – released
Michael Hector – released
Alfie Mawson – released
Neco Williams (Liverpool) – end of loan
Fabri – released
Jerome Opoku – released
Jacob Adams – released
Eric Ameyaw – released
Xavier Benjamin – released
Tyler Caton – released
Jonathan Page – released
Julian Schwarzer – released
Jaylan Wildbore – released
Leeds United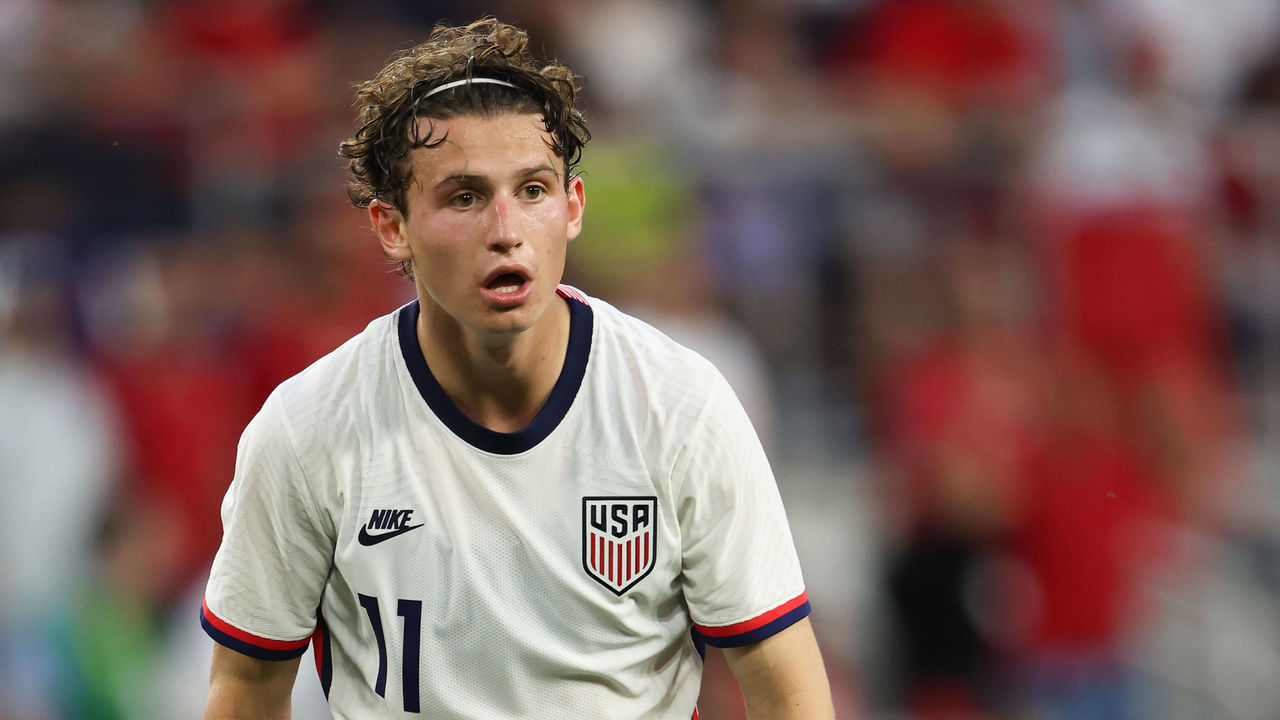 Players In
Brenden Aaronson (Salzburg) – reported $28M fee (Read more)
Rasmus Kristensen (Salzburg) – reported £8.5M fee (Read more)
Helder Costa (Valencia) – return from loan
Ian Poveda (Blackburn Rovers) – return from loan
Leif Davis (Bournemouth) – return from loan
Cody Drameh (Cardiff City) – return from loan
Mateusz Bogusz (UD Ibiza) – return from loan
Players Out
Nohan Kenneh (Hibernian) – permanent transfer
Leicester City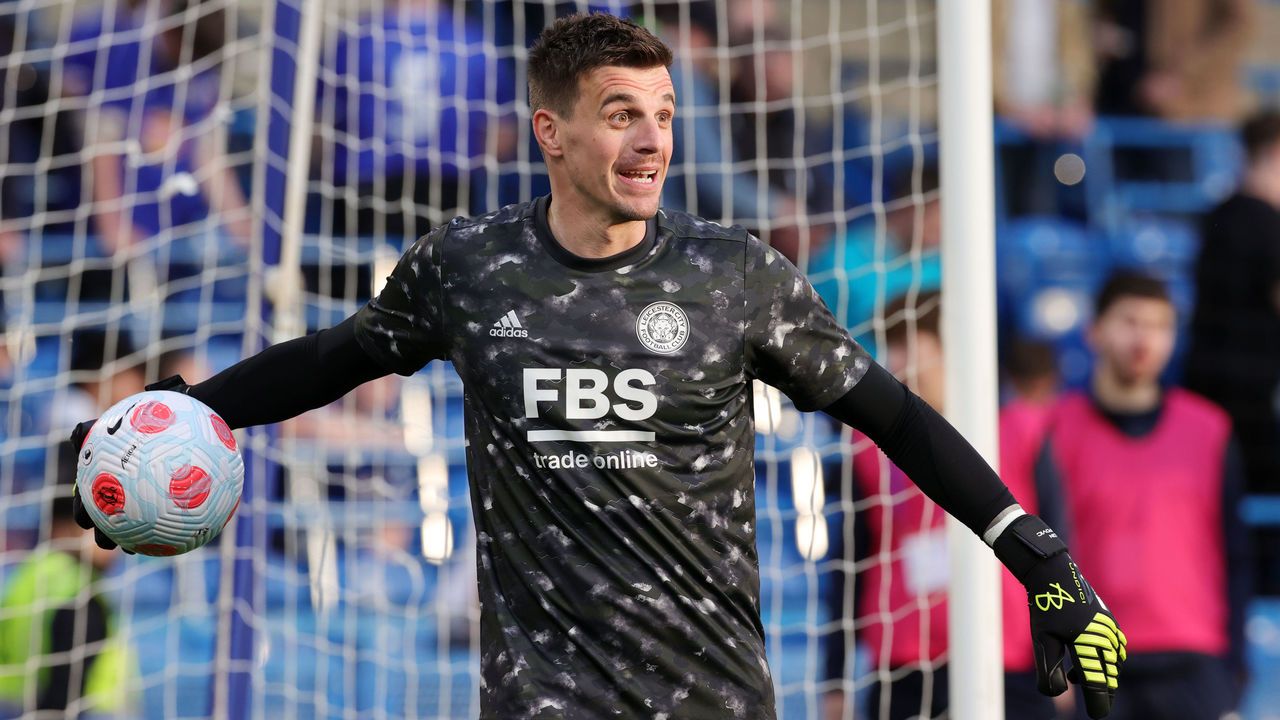 Players In
Players Out
Eldin Jakupovic – released
Vontae Daley-Campbell – released
Tyrese Shade – released
Jacob Wakeling – released
Callum Hulme – released
Will Russ – released
Liverpool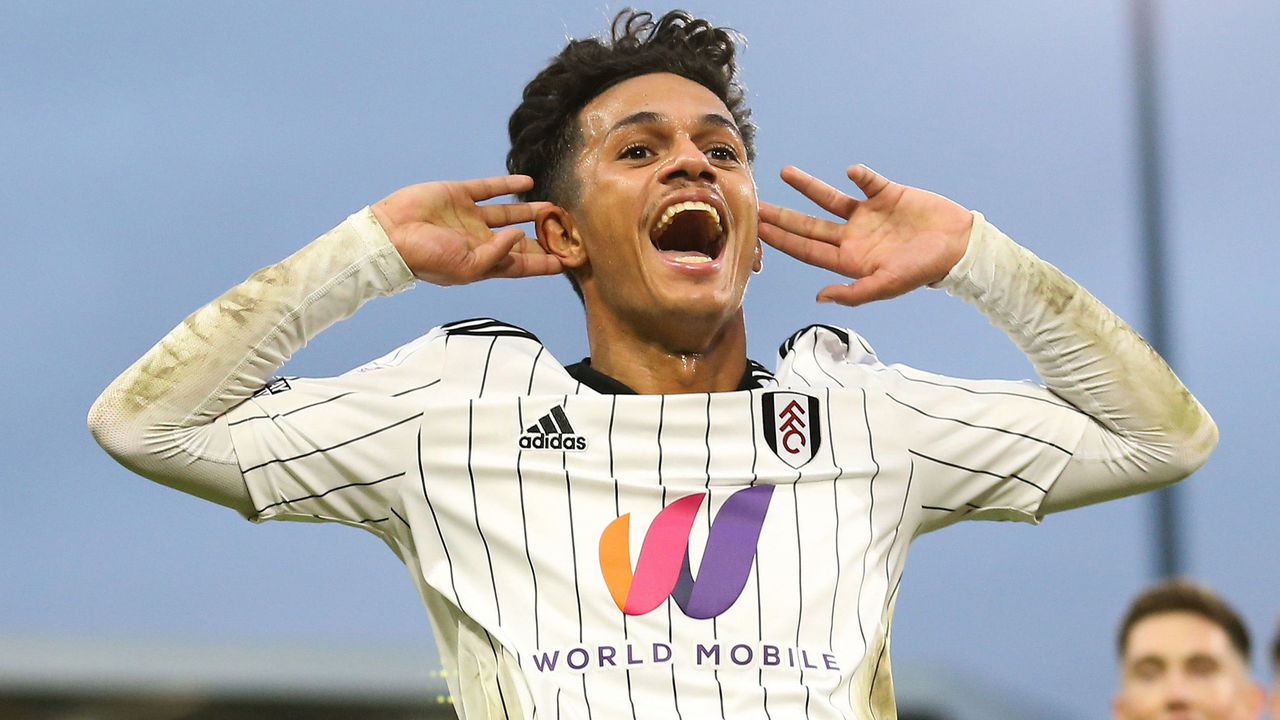 Players In
Fabio Carvalho (Fulham) – permanent transfer (Read more)
Neco Williams (Fulham) – return from loan
Nat Phillips (Bournemouth) – return from loan
Ben Davies (Sheffield United) – return from loan
Sepp van den Berg (Preston North End) – return from loan
Players Out
Divock Origi – released (Read more)
Loris Karius – released (Read more)
Ben Woodburn – released
Sheyi Ojo – released
Elijah Dixon-Bonner – released
Luis Longstaff – released
Sean Wilson – released
Manchester City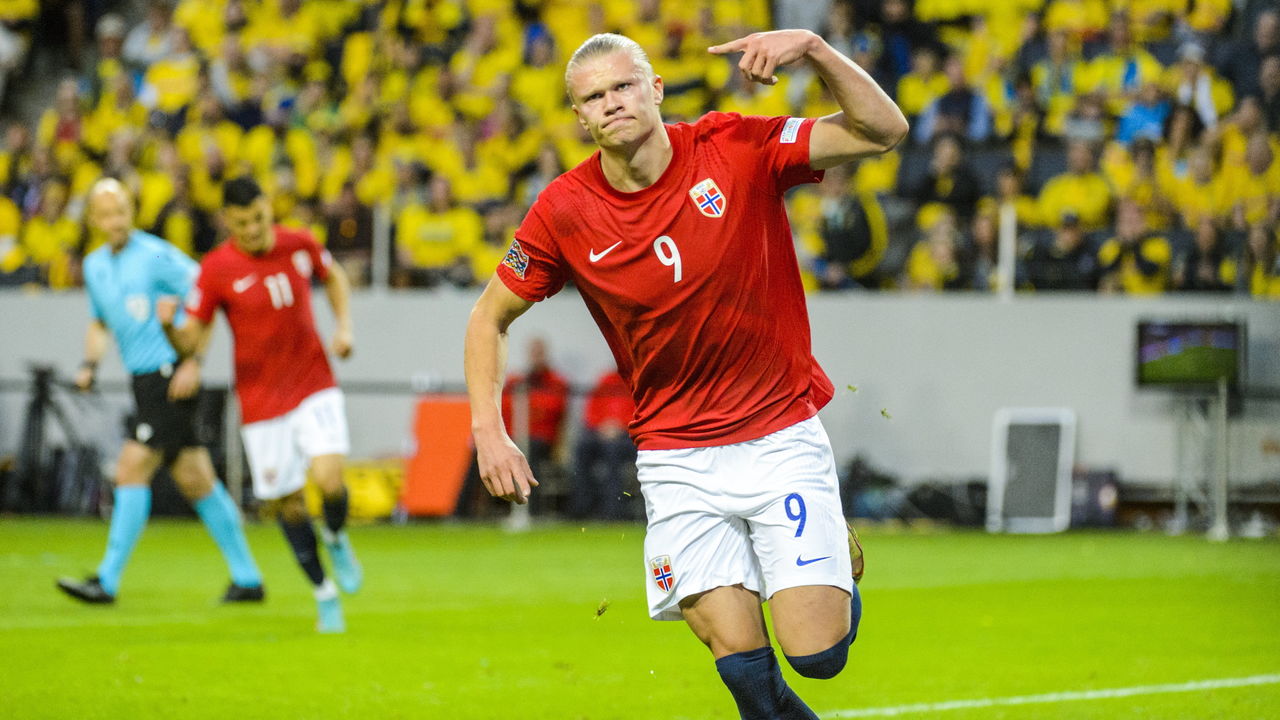 Players In
Erling Haaland (Borussia Dortmund) – reported €60M fee (Read more)
Issa Kabore (Troyes) – return from loan
Ko Itakura (Schalke) – return from loan
Yangel Herrera (Espanyol) – return from loan
Nahuel Bustos (Girona) – return from loan
Arijanet Muric (Adana Demirspor) – return from loan
Morgan Rogers (Bournemouth) – return from loan
Ante Palaversa (KV Kortrijk) – return from loan
Marlos Moreno (KV Kortrijk) – return from loan
Daniel Arzani (Lommel) – return from loan
Ryotaro Meshino (Estoril) – return from loan
Diego Rosa (Lommel) – return from loan
Players Out
Fernandinho – released (Read more)
Jayden Braaf (Borussia Dortmund) – free transfer (Read more)
Pedro Porro (Sporting CP) – loan made permanent
Manchester United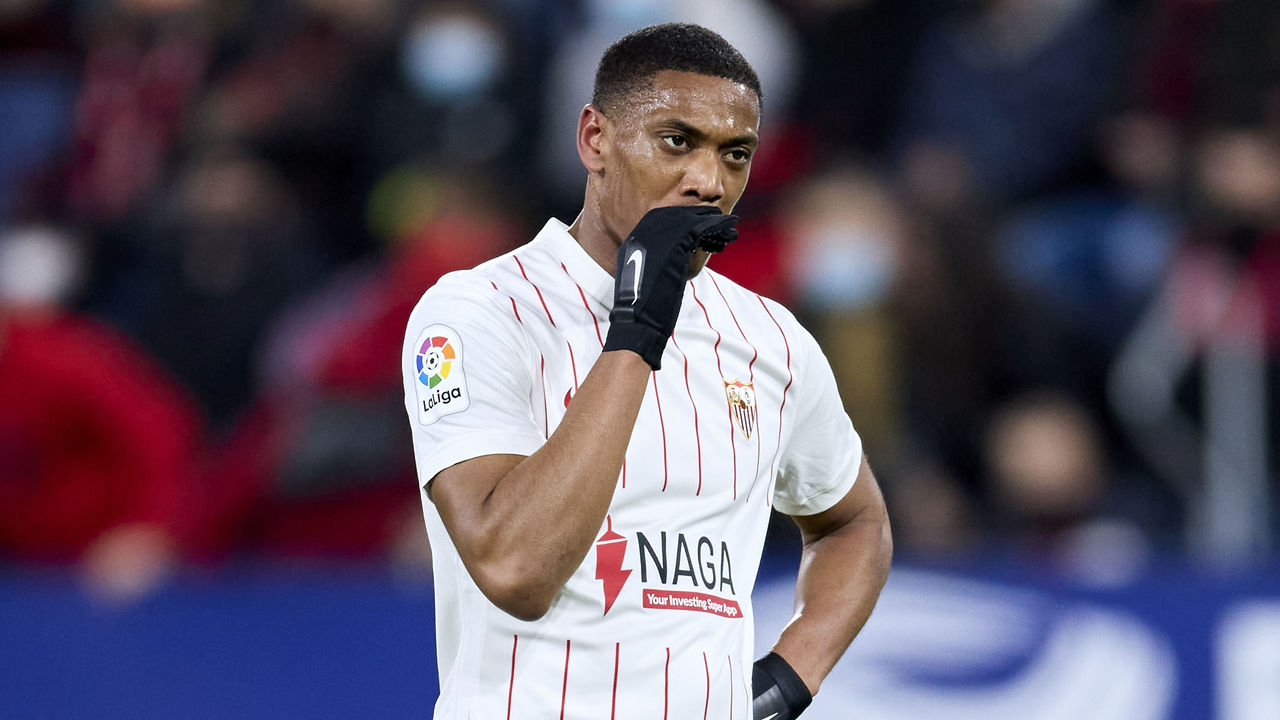 Players In
Anthony Martial (Sevilla) – return from loan
Donny van de Beek (Everton) – return from loan
Axel Tuanzebe (Napoli) – return from loan
James Garner (Nottingham Forest) – return from loan
Amad Diallo (Rangers) – return from loan
Brandon Williams (Norwich City) – return from loan
Ethan Laird (Bournemouth) – return from loan
Tahith Chong (Birmingham City) – return from loan
Facundo Pellistri (Alaves) – return from loan
Andreas Pereira (Flamengo) – return from loan
Players Out
Paul Pogba – released (Read more)
Juan Mata – released (Read more)
Nemanja Matic – released (Read more)
Edinson Cavani – released
Jesse Lingard – released
Lee Grant – retired
Paul McShane – released
D'Mani Mellor – released
Reece Devine – released
Connor Stanley – released
Paul Woolston – released
Newcastle United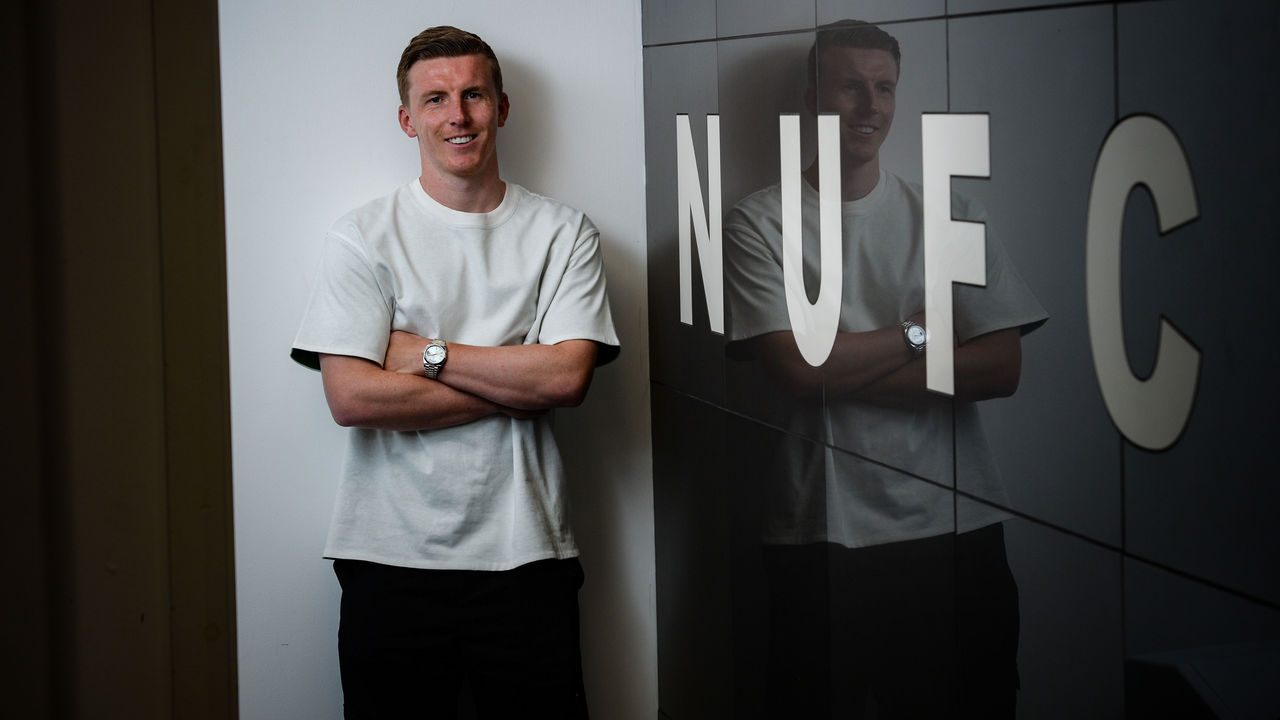 Players In
Matt Targett (Aston Villa) – loan made permanent for £15M (Read more)
Freddie Woodman (Bournemouth) – return from loan
Jeff Hendrick (Queens Park Rangers) – return from loan
Matty Longstaff (Mansfield Town) – return from loan
Alex Murphy (Galway United) – permanent transfer
Players Out
Isaac Hayden (Norwich City) – season-long loan
Jake Turner – released
Mo Sangare (Accrington Stanley) – free transfer
Jack Young (Wycombe Wanderers) – loan made permanent
Oisin McEntee (Walsall) – free transfer
Piotr Banda – released
Liam Chrystal – released
Joel Green – released
Josh Nicholson – released
Nathan Robertson – released
Nottingham Forest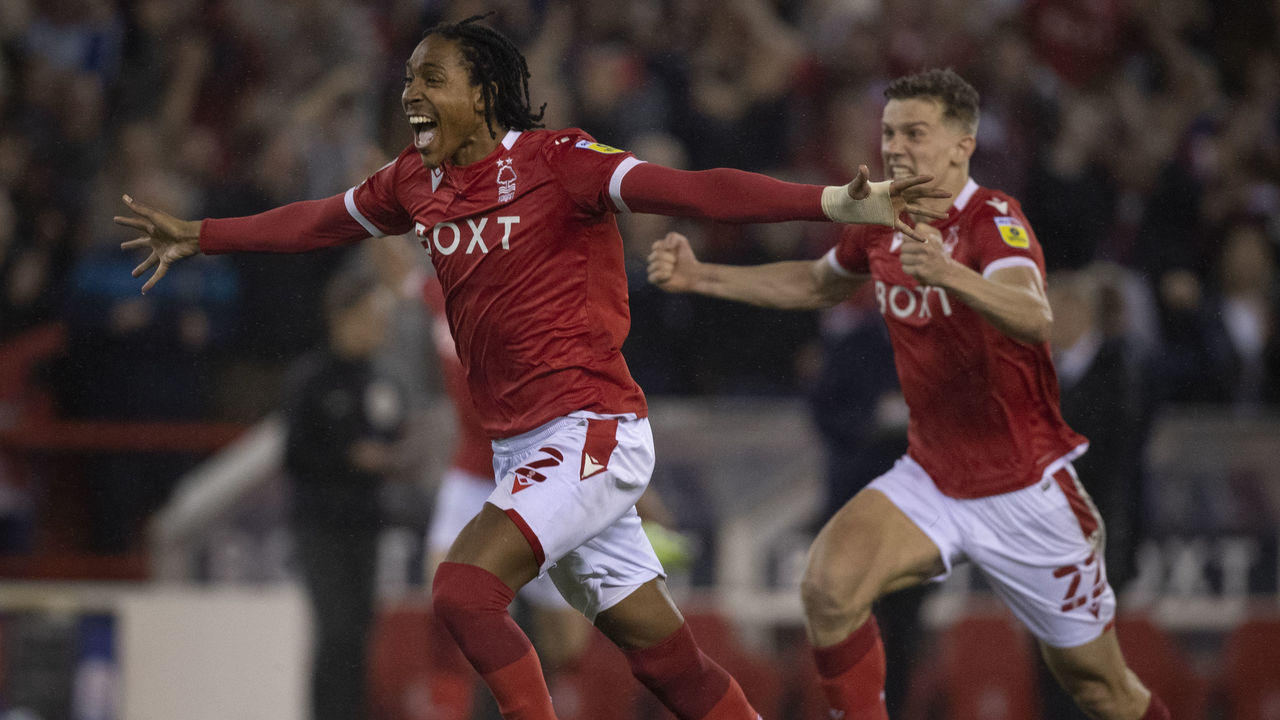 Players In
Lyle Taylor (Birmingham City) – return from loan
Harry Arter (Notts County) – return from loan
Nikolas Ioannou (Como) – return from loan
Mohamed Drager (Luzern) – return from loan
Nuno Da Costa (Caen) – return from loan
Players Out
Djed Spence (Middlesbrough) – end of loan
James Garner (Manchester United) – end of loan
Keinan Davis (Aston Villa) – end of loan
Philip Zinckernagel (Watford) – end of loan
Max Lowe (Sheffield United) – end of loan
Carl Jenkinson – released
Gaetan Bong – released
Tobias Figueiredo – released
Baba Fernandes – released
Sam Sanders – released
Josh Barnes – released
Marcelo Valencia – released
Morgan Thomas-Sadler – released
Joe Watkins – released
Southampton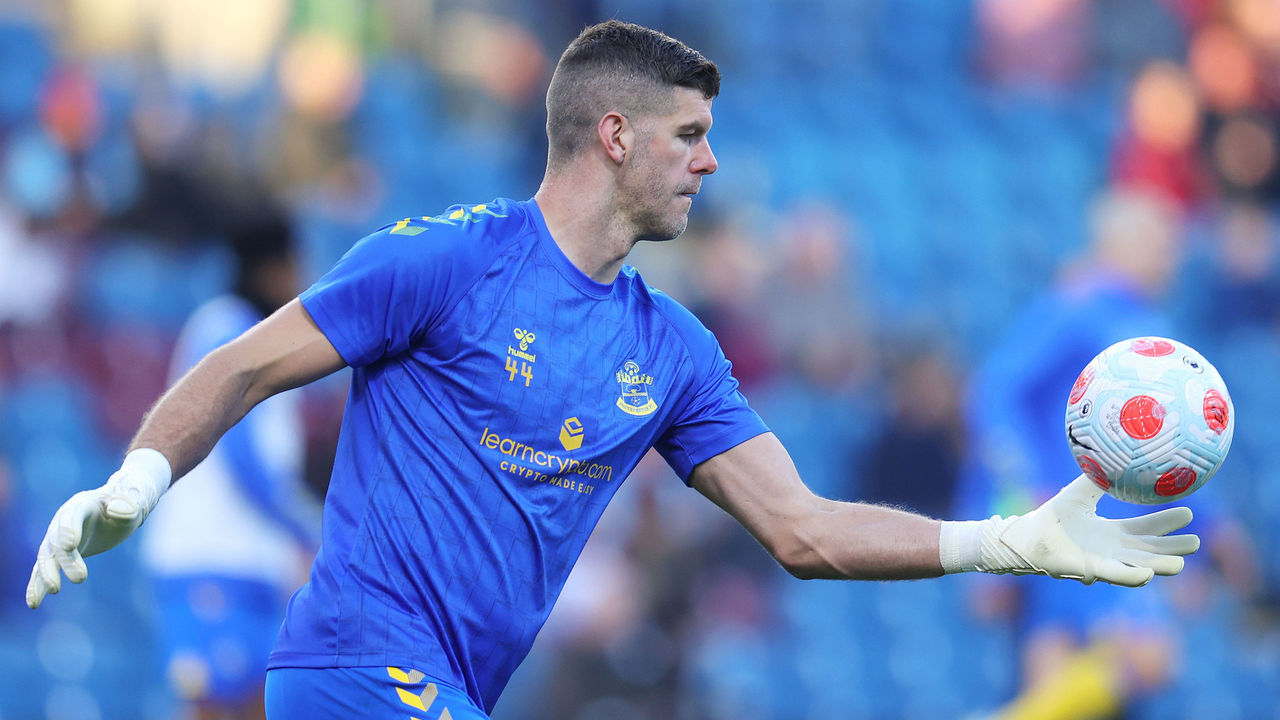 Players In
Dan N'Lundulu (Cheltenham Town) – return from loan
Alex Iwumene (Sutton United) – permanent transfer
Players Out
Fraser Forster (Tottenham Hotspur) – free transfer (Read more)
Armando Broja (Chelsea) – end of loan
Harry Lewis (Bradford City) – free transfer
Tottenham Hotspur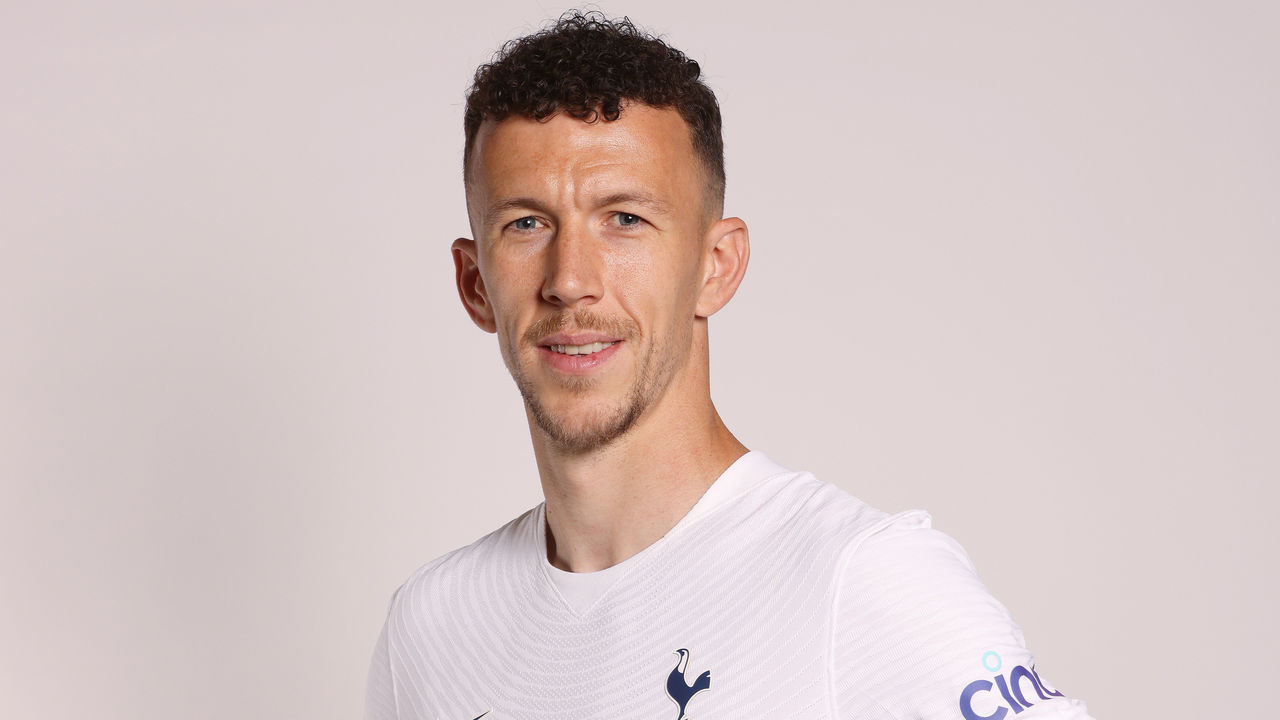 Players In
Ivan Perisic (Inter Milan) – free transfer (Read more)
Fraser Forster (Southampton) – free transfer (Read more)
Tanguy Ndombele (Lyon) – return from loan
Giovani Lo Celso (Villarreal) – return from loan
Bryan Gil (Valencia) – return from loan
Pape Sarr (Metz) – return from loan
Jack Clarke (Sunderland) – return from loan
Players Out
Pierluigi Gollini (Atalanta) – end of loan
J'Neil Bennett – released
Tobi Omole – released
Josh Oluwayemi – released
Kacper Kurylowicz – released
Dermi Lusala – released
Thimothee Lo-Tutala – released
Isak Solberg – released
West Ham United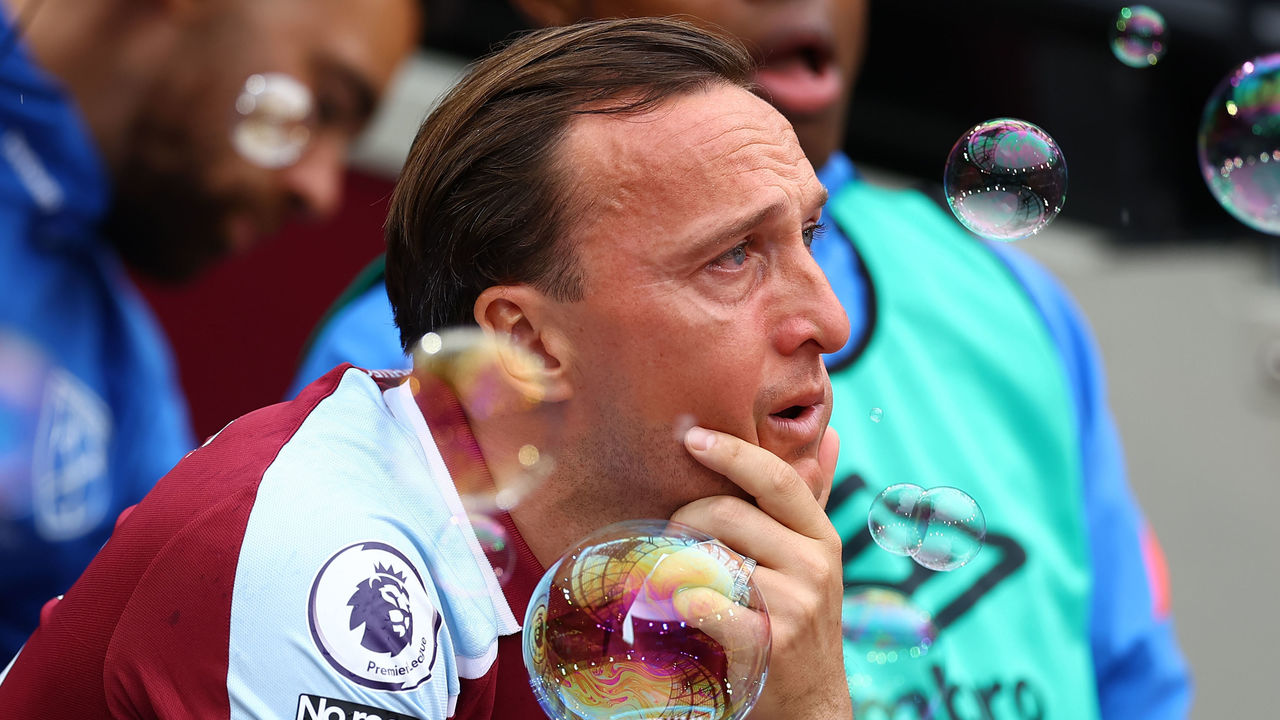 Players In
Conor Coventry (MK Dons) – return from loan
Players Out
Mark Noble – retired (Read more)
Andriy Yarmolenko – released (Read more)
Ryan Fredericks – released
Alex Kral (Spartak Moscow) – end of loan
David Martin – released
Nathan Holland – released
Jayden Fevrier – released
Amadou Diallo – released
Ossama Ashley – released
Wolverhampton Wanderers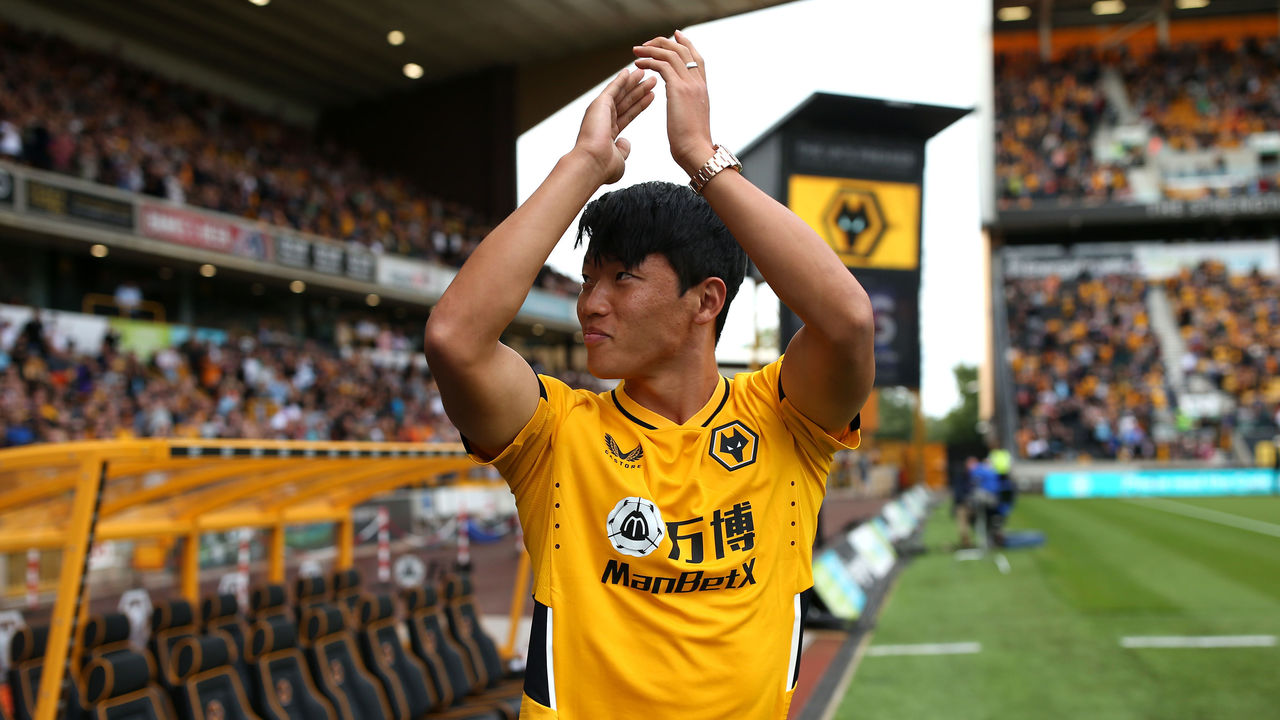 Players In
Hee-Chan Hwang (RB Leipzig) – loan made permanent for reported €16M
Morgan Gibbs-White (Sheffield United) – return from loan
Patrick Cutrone (Empoli) – return from loan
Bruno Jordao (Grasshoppers) – return from loan
Bendeguz Bolla (Grasshoppers) – return from loan
Leo Bonatini (Grasshoppers) – return from loan
Connor Ronan (St. Mirren) – return from loan
Louie Moulden (Ebbsfleet United) – return from loan
Renat Dadashov (Tondela) – return from loan
Players Out
Romain Saiss – released
Francisco Trincao (Barcelona) – end of loan
John Ruddy – released
Marcal – released
Ruben Vinagre (Sporting CP) – loan made permanent
Jamie Pardington – released
Conor Carty – released
Pascal Estrada – released
Raphael Nya – released
Faisu Sangare – released
Copyright © 2022 Score Media Ventures Inc. All rights reserved. Certain content reproduced under license.
Wales reaches 1st World Cup since 1958 after beating Ukraine in playoff final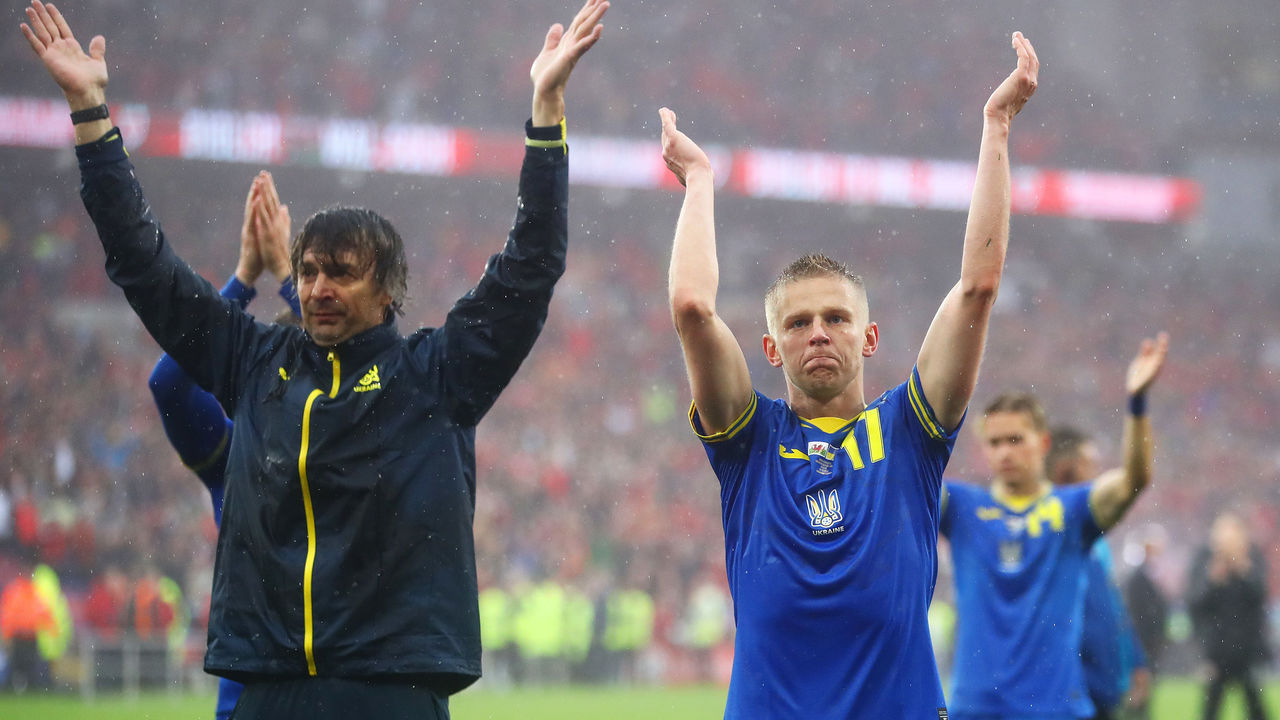 Wales is off to the World Cup for the first time since 1958.
Gareth Bale's free-kick in the 34th minute forced an own goal from Andriy Yarmolenko, and the Welsh held on to beat Ukraine 1-0 in Sunday's playoff final at Cardiff City Stadium.
Wales is the 13th and final team from Europe to book a ticket to Qatar. It drops into Group B with England, Iran, and the United States.
Rob Page's side will face the U.S. first on Nov. 21. It will then meet Iran on Nov. 25 and finish off round-robin play four days later against England.
Welsh goalkeeper Wayne Hennessey – a backup for recently relegated Premier League side Burnley and for his country at last year's European Championship – made nine saves to preserve a famous clean sheet.
Ukraine outshot Wales 23-10 but couldn't find a way past the 35-year-old shot-stopper.
The playoff final was originally scheduled to take place in March. UEFA rearranged the fixture following Russia's invasion of Ukraine.
Six of the players in Oleksandr Petrakov's starting lineup on Sunday hadn't played since the war broke out at the end of February. Their first taste of competitive action in months came in Wednesday's playoff semifinal in Scotland, where Ukraine pulled off an emotional 3-1 victory.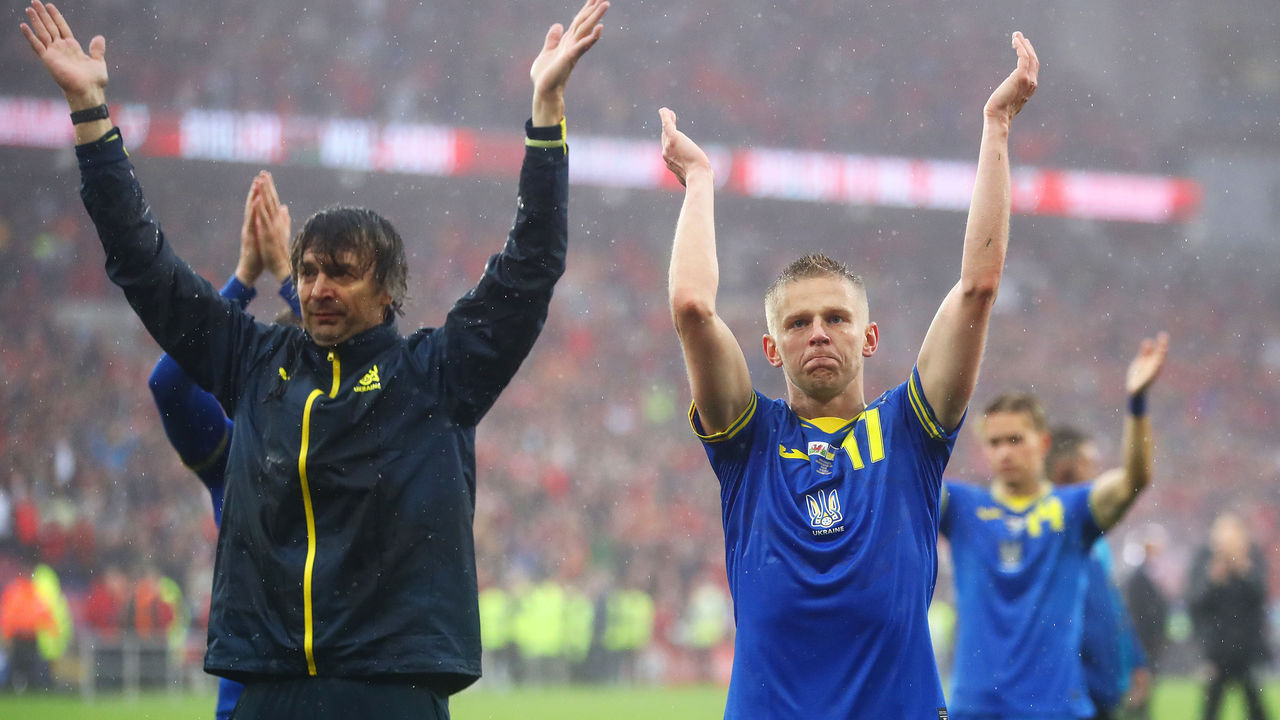 Petrakov made no changes to the lineup on Sunday, and his players didn't disappoint him. Ukraine outplayed Wales in the first half, and Hennessey continued to frustrate the visitors in the second. The Welshman kept out Viktor Tsyhankov's close-range effort 10 minutes after the interval and dove to his left to turn away Artem Dovbyk's powerful header in the 84th minute.
Brennan Johnson nearly doubled Wales' advantage when he hit the post in the 75th minute. Ukrainian keeper Heorhiy Bushchan denied Bale from point-blank range a minute later.
The Ukrainians had hoped World Cup qualification would offer the people of their war-torn country a sense of joy amid the continuing barrage on their homeland. Full-back Oleksandr Zinchenko had said he wanted to give his compatriots a reason to smile, even if only "for a few seconds."
The war is now 102 days' old, and on Sunday, Vladimir Putin's Russian regime, which has classified the invasion as a "special military operation," resumed airstrikes on the capital of Kyiv.
Nearly seven million people have fled Ukraine since the war started on Feb. 24, according to the U.N. refugee agency.
For Wales, the moment has come to celebrate yet another landmark achievement. After reaching the quarterfinals of the 1958 World Cup, the semifinals of Euro 2016, and the round of 16 at Euro 2020, the national team has now qualified for only its fourth major tournament.
Bale, who's played a starring role in Wales' revival as a football nation, is likely to continue to captain his country. A pending free agent following the expiration of his contract with Real Madrid, the 32-year-old had previously hinted he could retire.
Asked after the match if he'd postpone his decision, Bale said with a smirk, "For a little bit."
Copyright © 2022 Score Media Ventures Inc. All rights reserved. Certain content reproduced under license.