Re-ranking the Euro 2020 field heading into the knockout stages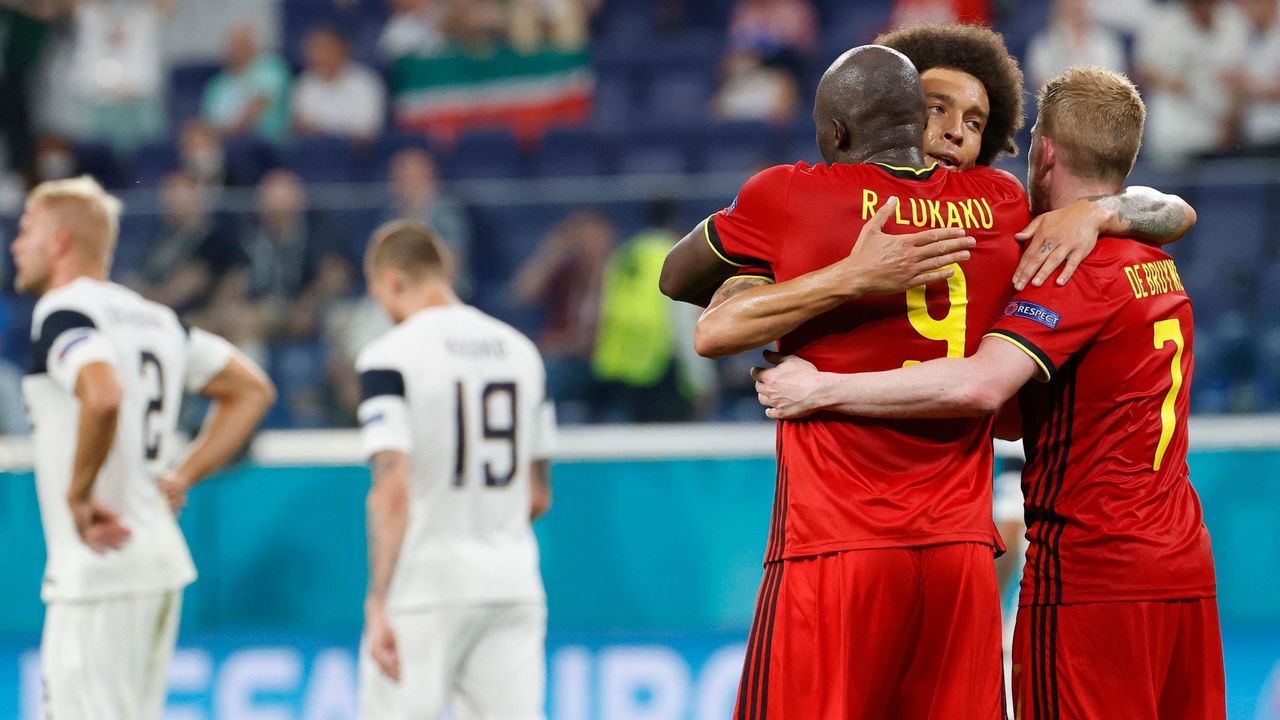 We sized up the field heading into the tournament, and now it's time to take stock after the conclusion of the group stage. With only 16 nations remaining, here's how the title hopefuls stack up going into the knockout fixtures.
1. Italy ??
Easily the standout side thus far. Italy heads into the knockout stage on the back of an opening round that was all but perfection: three matches, three victories, seven goals scored, and none conceded. This was no lucky three-game run, either. The Azzurri's defense, a potential concern coming in, has a tournament-best 1.0 expected goals against (xGA). And now that midfield has Marco Verratti fit again? Look out, world. Italy's the real deal.
2. France ??
The pre-tournament favorite hasn't kicked things into high gear just yet, but the flashes of brilliance we all expected from such an incredible squad have been tantalizing. Karim Benzema is on the board, Paul Pogba has played some truly sumptuous passes, and Kylian Mbappe has been inches away from multiple magical moments. If it all clicks, France will be a big problem. Surely, it's only a matter of time.
3. Belgium ??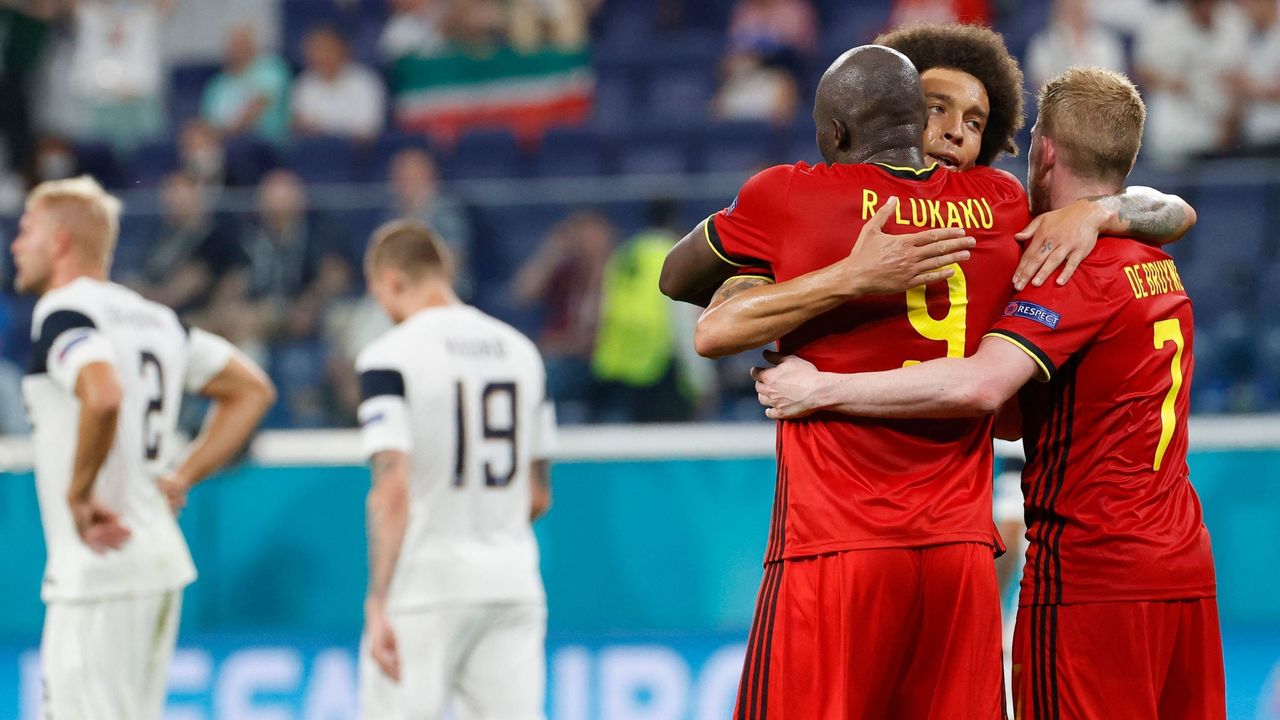 There are still very valid questions about Roberto Martinez's side. Asking some immobile defenders to play a high line is suspect, and the national team shirt hasn't magically fixed Eden Hazard. But superstar players can paper over all the cracks, and in Kevin De Bruyne and Romelu Lukaku, Belgium perhaps has the tournament's best one-two punch. They each won group-stage matches on their own; can they do it in the knockout rounds?
4. Spain ??
Yes, having the misfiring Alvaro Morata lead the attack is concerning. And yes, a baffling inability to convert penalties could prove fatal – Spain has squandered five consecutive spot-kicks. But, despite finishing second in Group E, this talented outfit compiled some dominant underlying numbers. Sitting second in both expected goals (xG) and expected goal difference (xGD) means there's reason for optimism.
5. Netherlands ??
As fun as it's been to joke about Frank de Boer, the belittled bench boss may have the last laugh. The Netherlands, aside from four manic minutes against Ukraine, blasted through the group stage, scoring more goals than any other nation (8) on a tournament-best xG tally. The Dutch are getting contributions from all over the pitch, too, and find themselves with an extremely favorable path to the semifinals. The latter alone makes them serious contenders.
6. England ?gbeng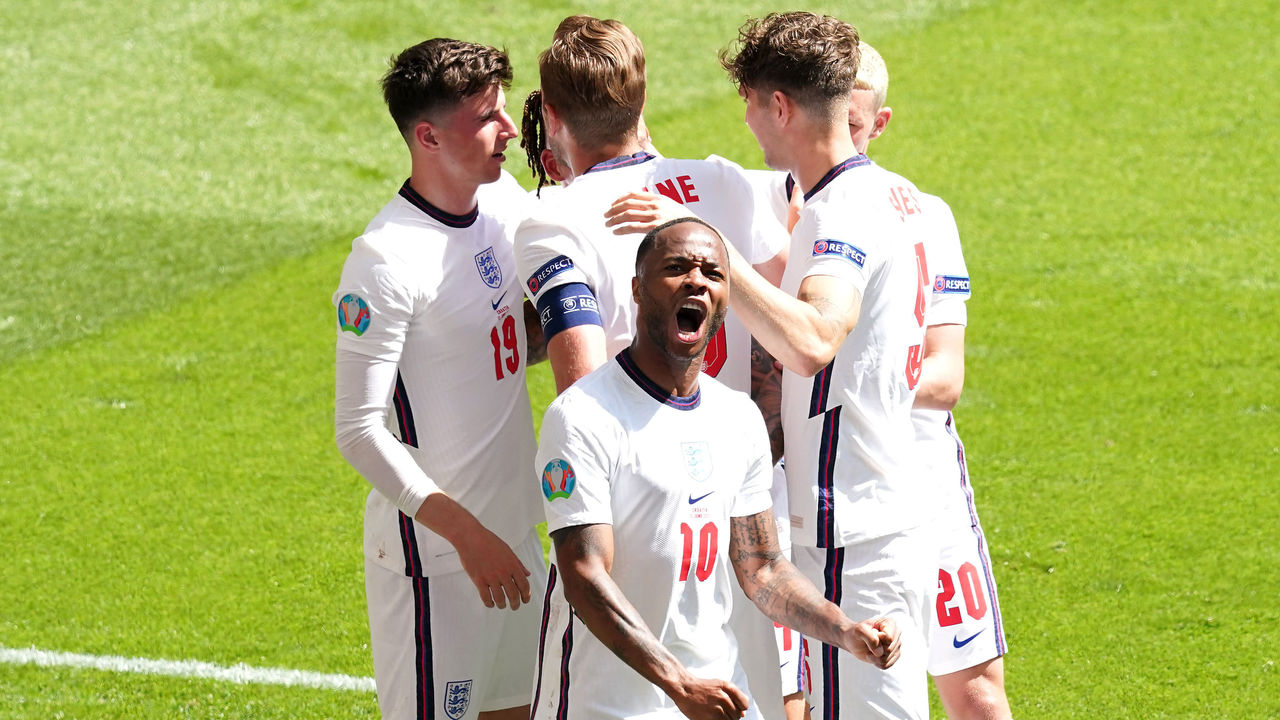 It's coming home. Or maybe it isn't. Either way, Gareth Southgate is sure to figure prominently in England's pursuit of its first significant piece of silverware since 1966. Pessimism is warranted – only Finland and Hungary managed fewer shots per match than England. However, in the group finale against the Czech Republic, Jack Grealish and Bukayo Saka were inserted in the XI to great results for the Three Lions' attack.
7. Germany ??
Germany may be the competition's most difficult team to read. Which version of this side is the real thing? Is it the one that ripped through Portugal with speed and style, or the lackluster unit that was six minutes away from being knocked out of the Euros, at home, by Hungary? The truth is probably somewhere in the middle. Jogi Low still isn't getting the best out of his players with his 3-4-2-1 system, though, and that's cause for serious concern.
8. Portugal ??
Cristiano Ronaldo has been an irrepressible force with a tournament-best five goals. Additionally, Renato Sanches inspired in his first start against France after Fernando Santos finally decided to ditch the two-man defensive midfield. OK, now for some bad news: Portugal's backline is painfully glacial and has won the fewest aerial duels per match of any team at the event (7.3). It also can't deal with pace. Next up: speed demons Belgium.
9. Sweden ??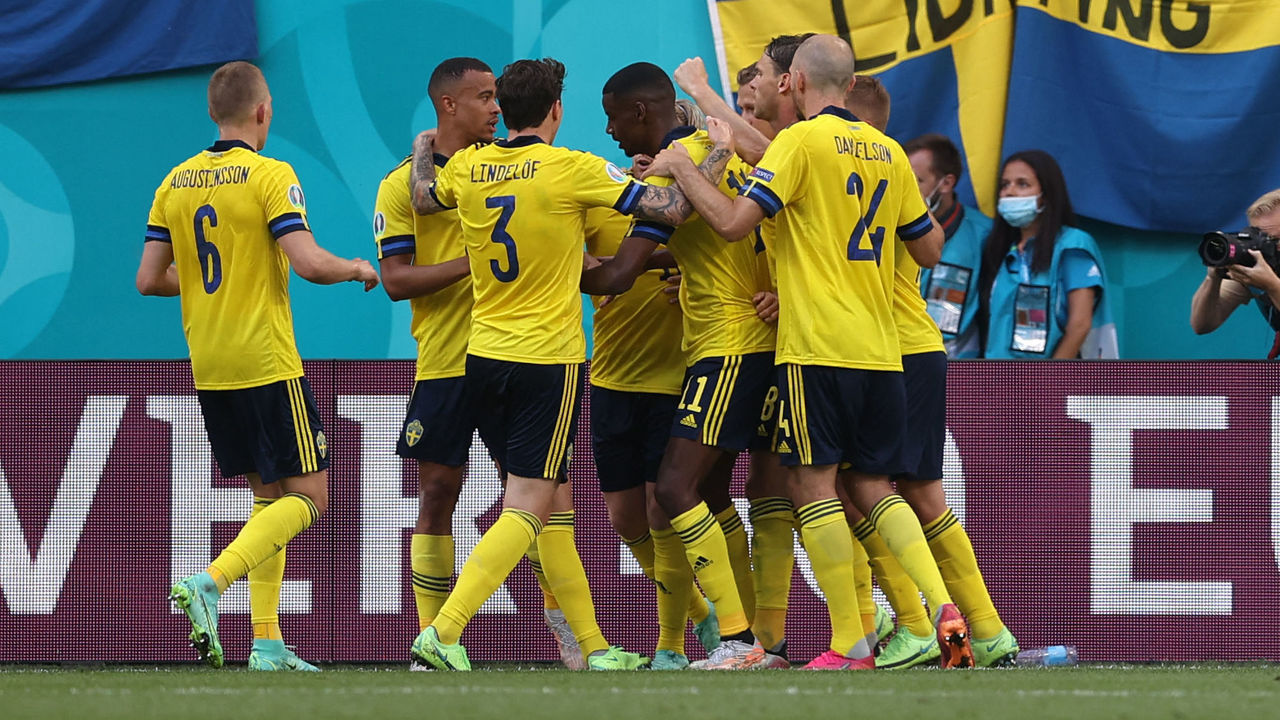 If it wasn't for Alexander Isak, Dejan Kulusevski, and Emil Forsberg, watching this Sweden team would be a painful experience. It has the tournament's worst figures for possession (35.3%) and successful passes (69.9%), and also the highest numbers for clearances hoofed from danger (102). It's not pretty football, but, with a first-place finish in Group E under their belt, it's undeniably effective stuff from Janne Andersson's men.
10. Denmark ??
Denmark has plenty of goodwill following Christian Eriksen's cardiac arrest and the team's brave response to that emotional toil. Plus, the Danes find themselves on the lighter side of the bracket in the knockout rounds. A repeat of their Euro 1992 heroics is a big ask, but Monday's morale-boosting 4-1 defeat of Russia should give Denmark belief that it could get as far as the semifinals.
11. Austria ??
Where would Austria be without David Alaba? The Real Madrid-bound superstar was influential for his country's group-deciding bout against Ukraine, assisting Christoph Baumgartner with an immaculate cross to ensure Austria's progression. Alaba has now set up three of the national team's last five goals at major tournaments. But he'll need to produce an otherworldly performance to push his squad past Italy in the last 16.
12. Croatia ??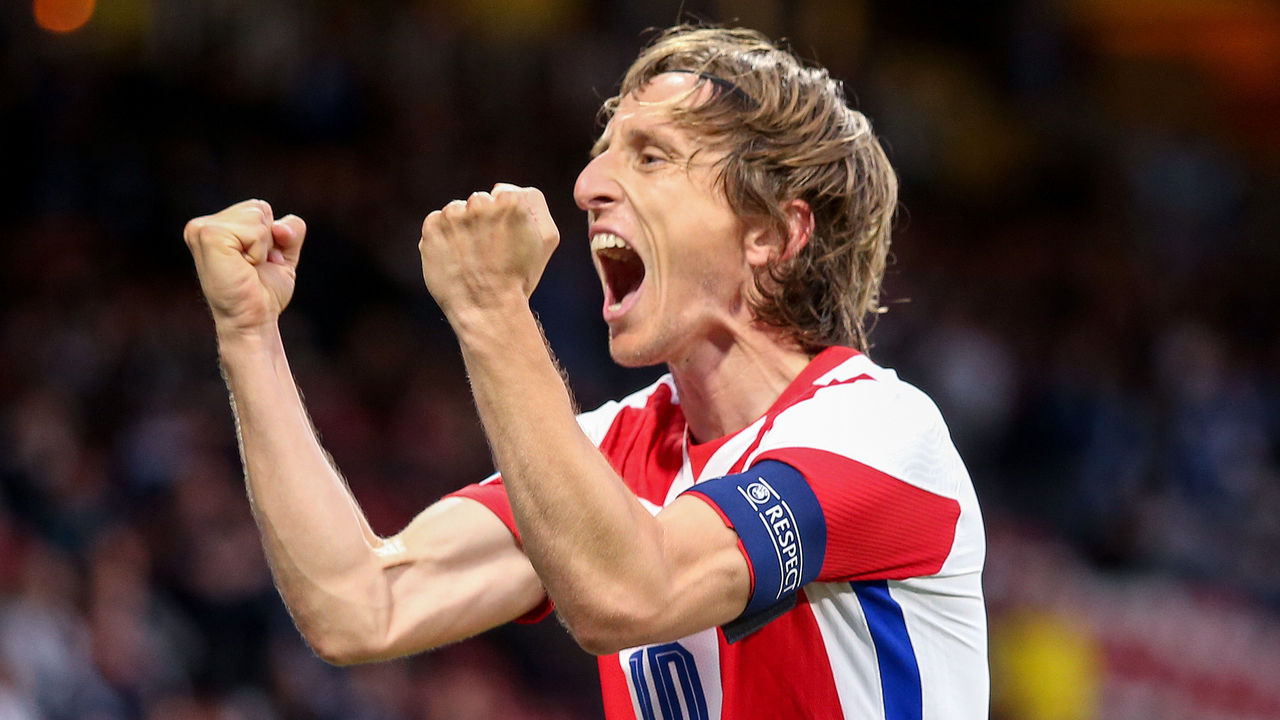 Croatia is a little frayed around the edges, but underestimating it could be foolish. Luka Modric's and Ivan Perisic's efforts against Scotland on Tuesday proved you sometimes only need a couple of top-notch players to drag an underperforming team over the line. A youthful Spain side will be a big test of how much Croatia has left in the tank.
13. Switzerland ??
It's remarkable that Vladimir Petkovic's Switzerland has made the round of 16 in four major tourneys on the trot without once resembling a threat to reach the latter stages. In each of those three previous tests, the Swiss have failed to progress. With France next on the docket, expect that run to endure. Still, full credit to human mini-fridge Xherdan Shaqiri for a magical demonstration against Turkey. T'was fun while it lasted.
14. Wales ?gbwls
It's already been buried by the excitement of Group F's frenetic affairs, Denmark's final-day comeback, and that second half between the Netherlands and Ukraine, but Wales' 2-0 victory in Baku in front of a huge number of Turkish supporters was one of the displays of the tournament so far. Wales boss Rob Page is wringing every last drop out of players who struggle to get starts for their clubs.
15. Ukraine ??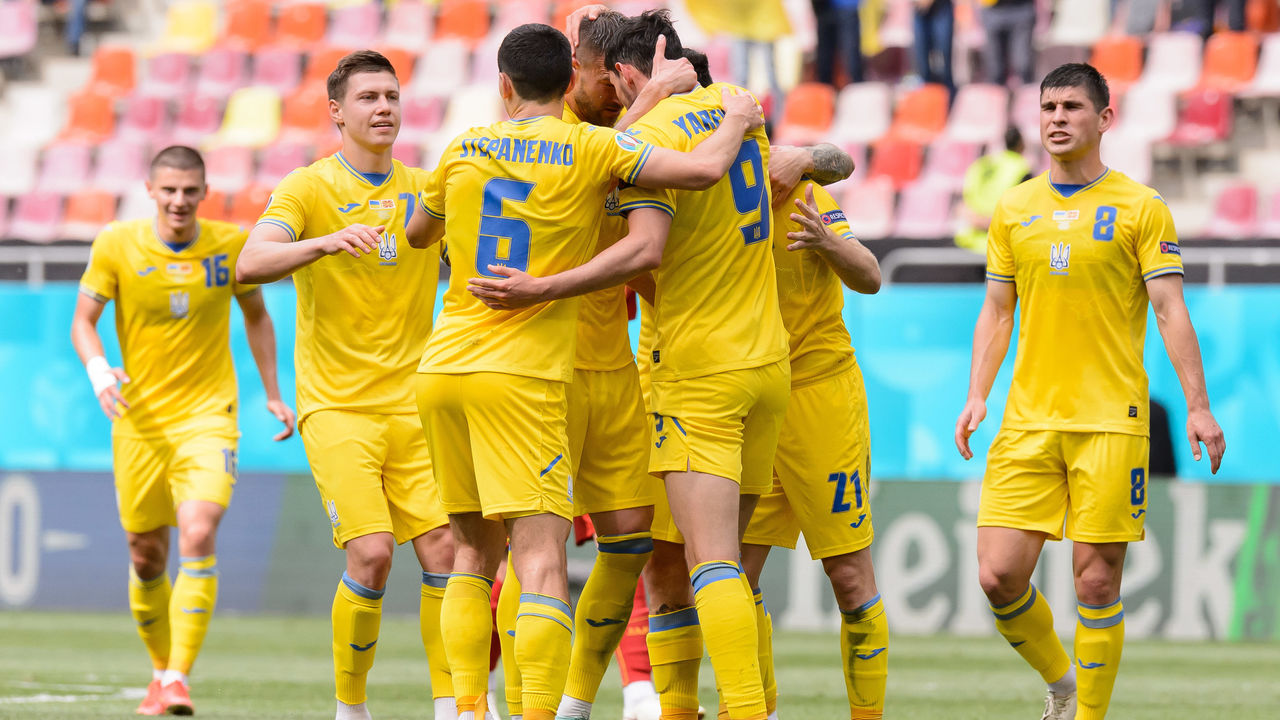 As the worst third-place team to advance – with a meager three points and a negative goal difference – Ukraine will need to step up its game if it's to topple Sweden in the round of 16. Roman Yaremchuk and Andriy Yarmolenko were dangerous during the group stage, but, after promising so much in his sublime pre-tournament performance against Cyprus, Oleksandr Zinchenko is yet to meet his usual high standards at Euro 2020.
16. Czech Republic ??
Take Patrik Schick's three goals out of the equation and the Czech Republic wouldn't have nabbed a knockout spot. Granted, that's not how this exercise works, but besides Schick's contributions (he's the team's only goalscorer), the Czechs weren't convincing against Croatia and England after topping a poorly-selected Scotland side in the opener. It's tough to see them getting past the Netherlands.
Copyright © 2021 Score Media Ventures Inc. All rights reserved. Certain content reproduced under license.
10 thoughts from the weekend's Premier League action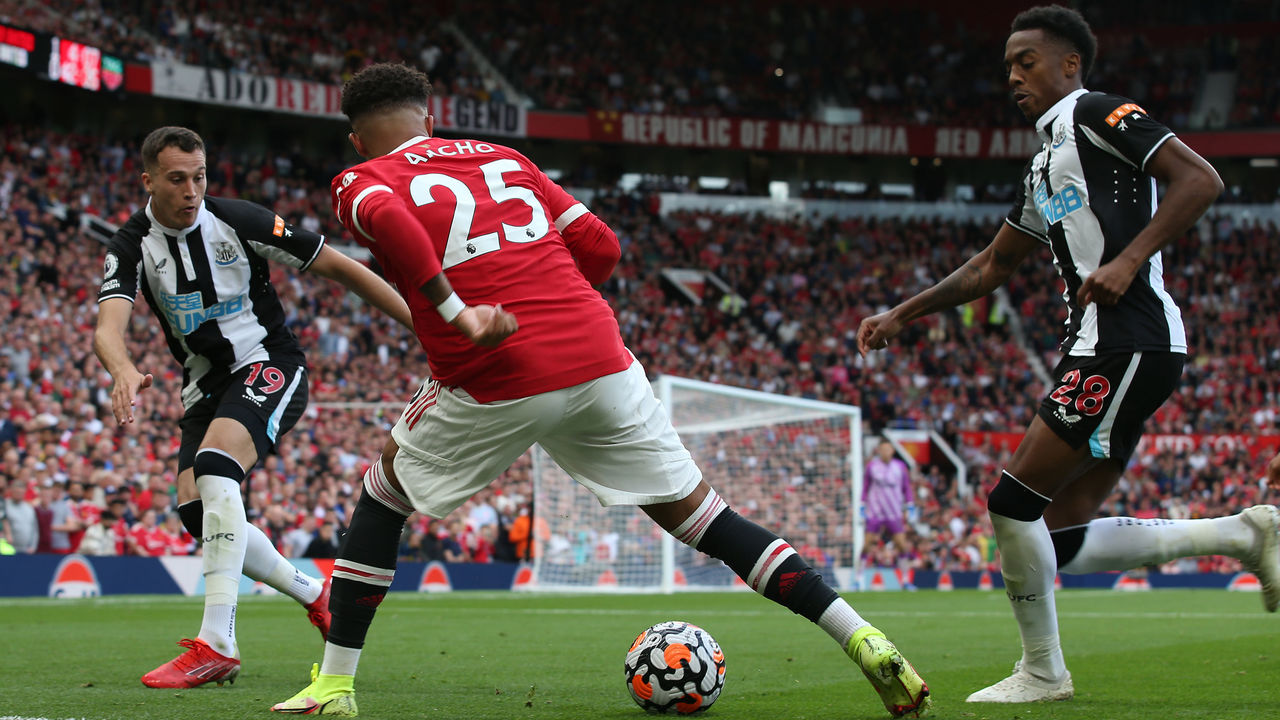 theScore examines the most important Premier League developments from the weekend, dissecting the biggest talking points after a busy slate of action.
Ronaldo makes instant impact
We shouldn't have expected anything less, really.
Cristiano Ronaldo's stunning return to Manchester United dominated headlines since the Portuguese star completed his move back from Juventus. The ill-timed international break forced everyone to wait just a little bit longer to see him in action at Old Trafford once again, but it was worth the delay for Red Devils supporters.
The 36-year-old is no longer the all-conquering attacking force he once was – that's inevitable with age – but he remains an elite goal scorer, as he proved in the 4-1 win over Newcastle United on Saturday. Ronaldo displayed his scoring instincts while pouncing on a rebound for the opening goal, and then his clinical finishing inside the penalty area for his second tally.
Playing a more central role than he did at Juventus, where he continued to drift out wide to the left-wing, Ronaldo provided an ideal focal point for a United attack that is suddenly overloaded with talent and still has the luxury of recovering Marcus Rashford from injury.
Should Sancho play on the right?
One question that did emerge during United's aforementioned victory surrounded manager Ole Gunnar Solskjaer's usage of summer signing Jadon Sancho. The Englishman spent the bulk of the contest on the left side, cutting in and linking up with Bruno Fernandes and Ronaldo.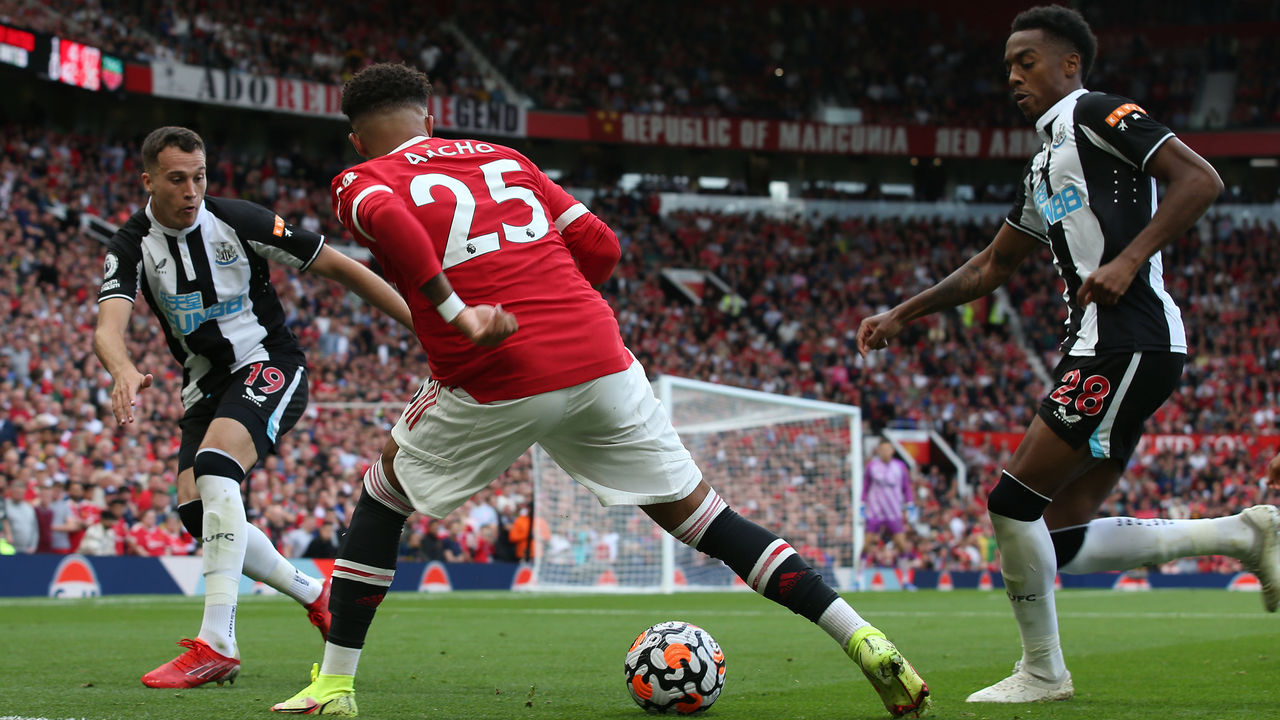 Along with the rampaging Luke Shaw, that move created big overloads and passing opportunities, an obvious positive, but it also left Mason Greenwood and Aaron Wan-Bissaka with acres of space on the opposite flank, as Newcastle committed the bulk of their defensive resources to slowing down progress on United's left-wing.
Flipping Sancho and Greenwood means Solskjaer would lose his beloved inverted wingers – a favorite of basically every manager alive right now – but it would surely help balance United's attack and put Sancho, one of the elite dribblers in world football, in extremely advantageous one-on-one situations where he can cause plenty of havoc.
It didn't matter against an overmatched Newcastle side, but against better teams, it's a question that will pop up again if Solskjaer persists with his current setup.
Finally some respite for Arteta
It was only Norwich City, yes, but after such a brutal start to the campaign for Arsenal, you take any positives you can get if you're the under-fire Mikel Arteta.
With wide attackers Nicolas Pepe and Bukayo Saka flanking crafty passer Martin Odegaard, there was a balance about the Gunners that has been sorely lacking this season. Pierre-Emerick Aubameyang was the primary benefactor, getting the chance to play in his preferred role up front with proper support from the aforementioned trio behind him.
It all culminated in Arsenal's most impressive outing of the campaign: The Gunners, despite only recording a 1-0 win, had 30 shot attempts on the day – their most in a league match since 2017. Slow progress is still progress, and Arteta will be cautiously optimistic that the club has turned a corner.
Positives to take for Aston Villa
Saturday's 3-0 defeat to Chelsea was a classic case of the final score not being fully representative of the action on the pitch for Aston Villa.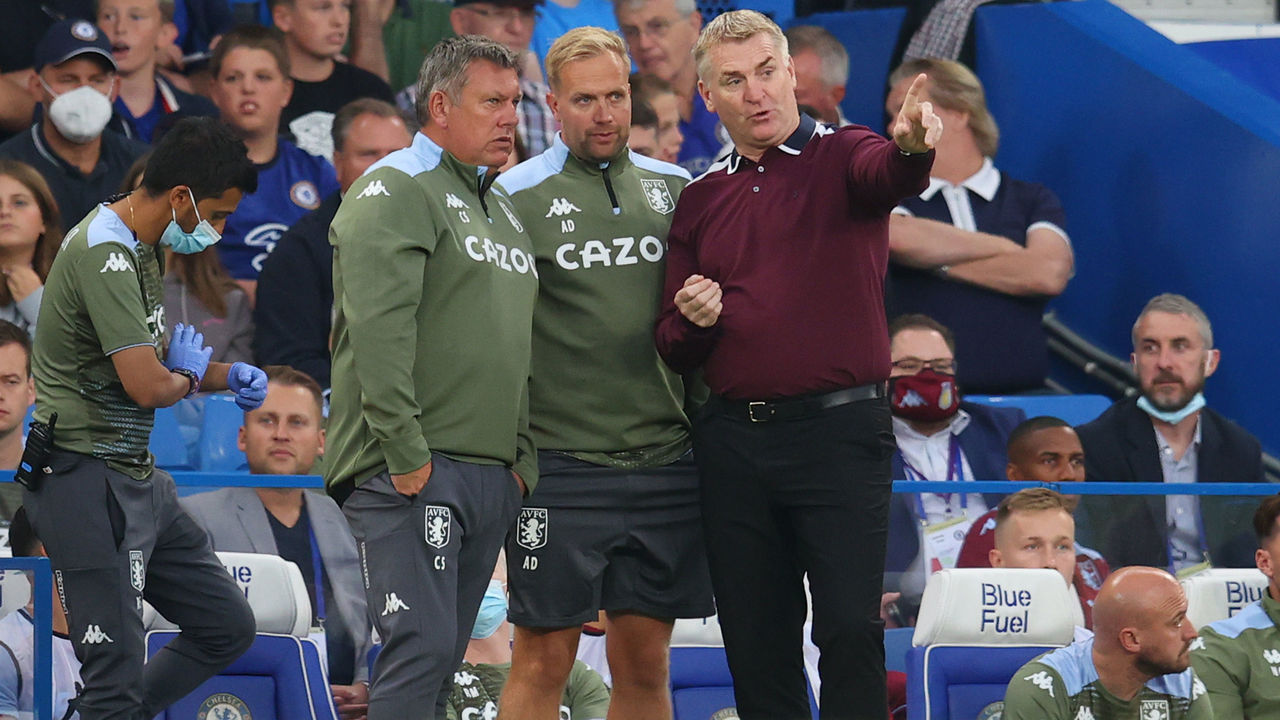 Dean Smith's team went to Stamford Bridge and outshot the title challengers, arguably created more clear-cut chances, and ultimately forced Edouard Mendy into six saves, the joint-most he's had to make in a Premier League game since joining Chelsea. The shot-stopper was the Blues' best player in the opening half of the contest, likely leaving Ollie Watkins particularly bewildered by his inability to find the net.
Villa still need to eliminate the crippling defensive errors that again reared their head, but there are signs that the Watkins and Danny Ings partnership up front, along with an enterprising midfield, will bear fruit for Aston Villa going forward this season.
Solid debuts … for the most part
Ronaldo gobbled up all the attention – doesn't he always? – but this weekend saw several impressive debuts across the league.
Odsonne Edouard delivered a brace to help Crystal Palace sink Tottenham Hotspur and give Patrick Vieira his first victory with the club. Meanwhile, Marc Cucurella and Takehiro Tomiyasu helped their sides Brighton & Hove Albion and Arsenal, respectively, record 1-0 wins.
On the flip side, though, Saul Niguez endured a tricky start to his Chelsea career, being hauled off at half-time against Aston Villa after looking a little overwhelmed and off the pace.
"It was a hard decision, but I had the feeling he struggled," Chelsea boss Thomas Tuchel admitted. "There were some big mistakes, passing mistakes, easy ball losses, which is very unusual for him. He struggled with the intensity. You could see he isn't fully adapted."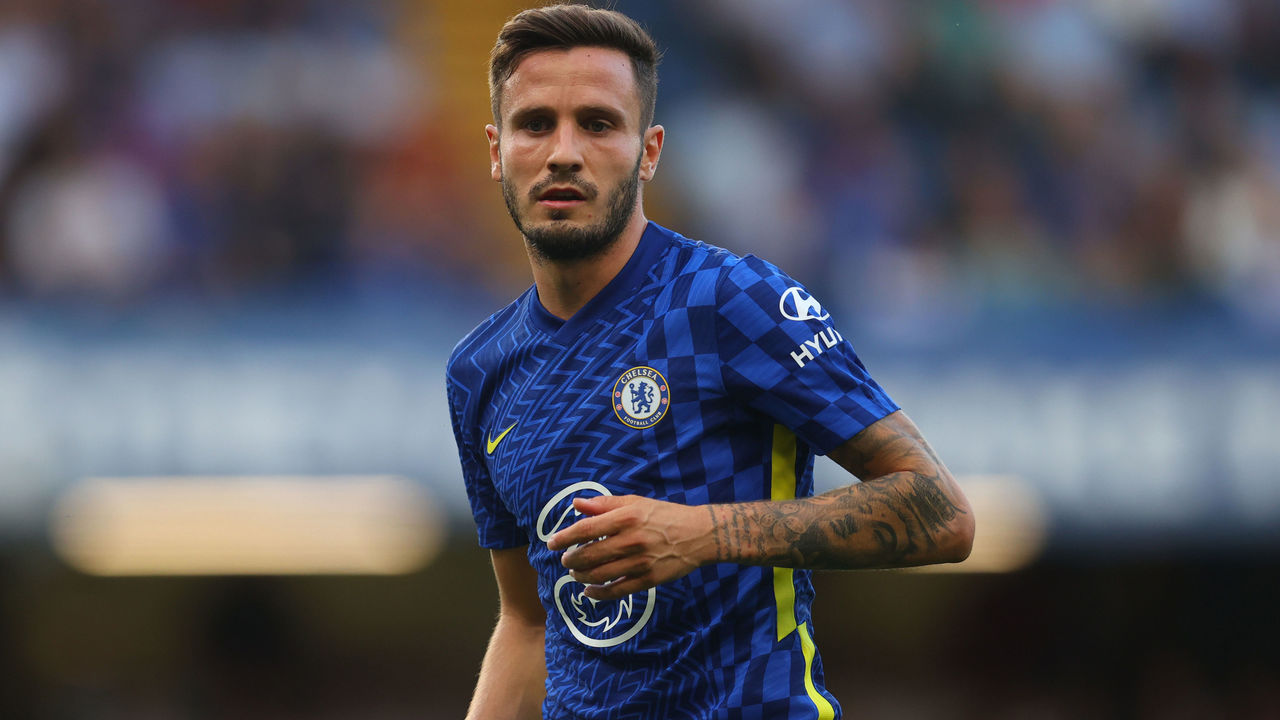 The German manager, who took responsibility for thrusting Saul right into the mix without enough preparation time, added, "I put him into a very difficult match after the international break, and it was hard to adapt the physicality in general and to the intensity and high pressing of Aston Villa. Also, it was hard for him to adapt to our system and principles."
The Spaniard is too talented not to return to form, though, so this will likely just be a minor blip for the Atletico Madrid loanee.
Vintage Bernardo ready to fight for place in Pep's team
As his compatriot was grabbing national headlines at Old Trafford, Bernardo Silva produced a masterclass performance for Manchester City that was arguably just as important as what his Portuguese teammate Ronaldo accomplished.
Despite being deployed in a new role on the left side compared to his usual position on the right flank, Silva adapted flawlessly and went on to be named Man of the Match. Silva teamed up with Jack Grealish and Joao Cancelo on the left to produce some wonderful link-up play before capping off his day with a second-half winner.
It was a vintage display from Silva – one that Manchester City fans might appreciate a little more these days after it appeared that the gifted midfielder was set to depart during the summer transfer window.
While Silva was understood to be ready to leave in the summer, the 27-year-old certainly didn't show any signs that he was unsettled at Leicester's King Power Stadium. Instead, he looked like a player determined to fight his way into Pep Guardiola's team during a campaign in which competition for minutes will be as intense as ever at the Etihad Stadium.
Tottenham's midfield conundrum
The whole Argentina debacle during the international break robbed Nuno Espirito Santo of the chance to use Giovani Lo Celso against Crystal Palace. That was far from the only reason for the 3-0 defeat, but it speaks to an ongoing issue that the Tottenham boss needs to address if Spurs are to make serious strides this year: What is his best midfield?
The continued freezing out of the uber-skilled Tanguy Ndombele has become an elephant in the room. The Frenchman is, frankly, a much better player than either Oliver Skipp or Harry Winks, but he is still waiting for his first league minutes of the season. At this point, they may never arrive.
The offshoot of the midfield issues is that star striker Harry Kane became increasingly isolated up front, and without the injured Heung-Min Son to provide support, the Englishman endured a frustrating outing.
Nuno figuring out a way to provide consistent support for Kane – or not – will define his first campaign with the club.
Wolves woes could be in rearview mirror
It wasn't pretty, but an away win over newly promoted Watford could be just what Wolverhampton Wanderers needed to kickstart their season. After a winless and scoreless start to the campaign, Wolves finally got off the mark on Matchday 4 to secure their first victory at Vicarage Road Stadium.
While the opener came courtesy of a Watford own goal, new arrival Hee-Chan Hwang enjoyed a dream start to life on the Wanderers with a debut goal that sealed three points for the visitors. It was a scrappy goal for the South Korean international, but hardly anyone will complain, given the team has squandered countless scoring opportunities so far.
Along with providing attacking depth for Wolves, Hwang should also help take some pressure off Raul Jimenez, who hasn't looked as sharp in front of goal as he continues to refind his form after recently returning to action from a serious head injury.
Now that the all-important first win is out of the way, there's real potential for the Wanderers to shoot up the table thanks to their relatively comfortable schedule over the weeks to come. Bruno Lage's men will take on Brentford next before games against Southampton, Newcastle, Aston Villa, and Leeds United.
Rodrigo's days limited in Bielsa's XI
Rodrigo is an uncomfortable fit at Leeds. He's never going to establish himself as the main striker while Patrick Bamford's both a reliable goal-scorer and a keen follower of Marcelo Bielsa's methods. And there are few opportunities for the Spaniard to be an effective withdrawn forward when the Whites' attacks rely so heavily on the wing play of Raphinha, Jack Harrison, and the full-backs.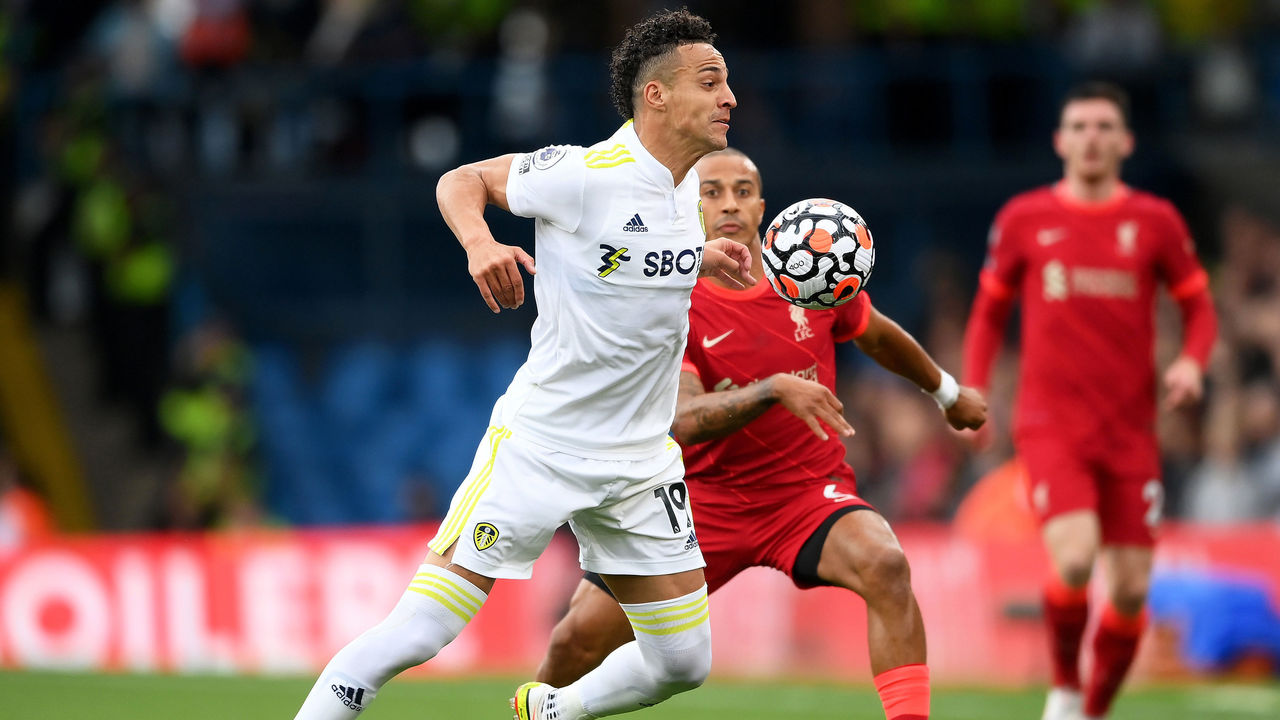 The 30-year-old's also done little to suggest he deserves a place in the lineup over three Premier League starts in the season's opening weeks.
Rodrigo had a difficult first half in Sunday's 3-0 home loss to Liverpool. He should've put Leeds ahead inside the opening 10 minutes when Raphinha cut the ball to him, but with both corners of the net at his mercy and time to compose himself, he contrived to fire a shot right down Alisson's throat. Rodrigo's pressing lacked bite, too, with the attacker making half-hearted attempts to close down Fabinho and, most critically, Joel Matip moments before Mohamed Salah's opener.
Bielsa substituted Rodrigo at the interval.
Although new signing Daniel James tended to play out wide for Manchester United, he's featured in central roles for Swansea City and Wales. James' pace and work rate could be a huge asset for Bielsa in the middle behind Bamford, and he could swap positions with Raphinha and Harrison to unsettle defenses during matches.
A cruel setback to a burgeoning career
The first few weeks of what promised to be the campaign where Harvey Elliott nailed down a Liverpool starting berth and a place in the England squad is likely over after the teenager suffered a horrific injury at Elland Road.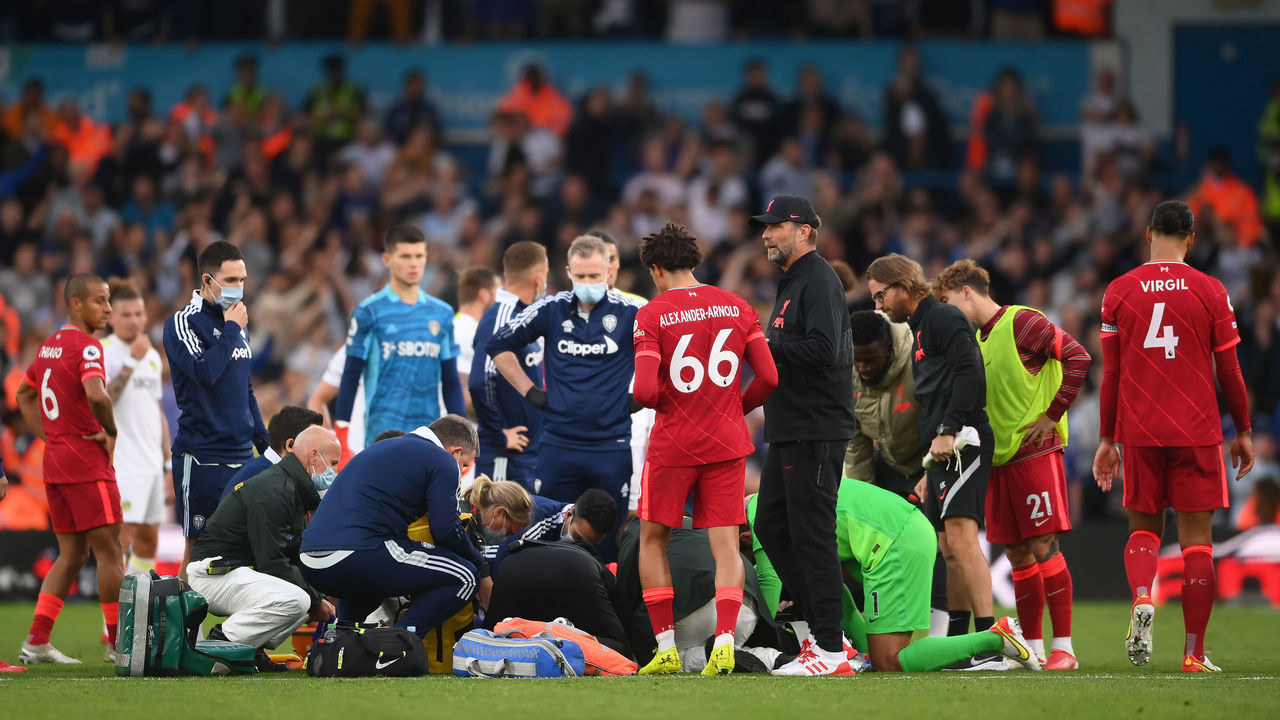 There was no malice in Pascal Struijk's challenge, and one could argue that a red card was harsh – referee Craig Dawson was letting play continue before the players hoofed the ball out of bounds – but an awkward collision culminated in the young midfielder clutching a seriously broken limb.
Elliott's been excellent in the first four Premier League starts of his career. Rather than adopting the wide attacking role in which he thrived while on loan at Blackburn Rovers last season, the Fulham academy product has battled and created with equal success to the right of Jurgen Klopp's three-man midfield. Elliott's combinations with Salah and Trent Alexander-Arnold were getting better and better.
Despite only being featured regularly since the start of this term, Elliott's absence leaves Klopp with a conundrum in midfield. The 18-year-old was the perfect replacement for Georginio Wijnaldum.
Copyright © 2021 Score Media Ventures Inc. All rights reserved. Certain content reproduced under license.
5 debuts we want to see in the Premier League this weekend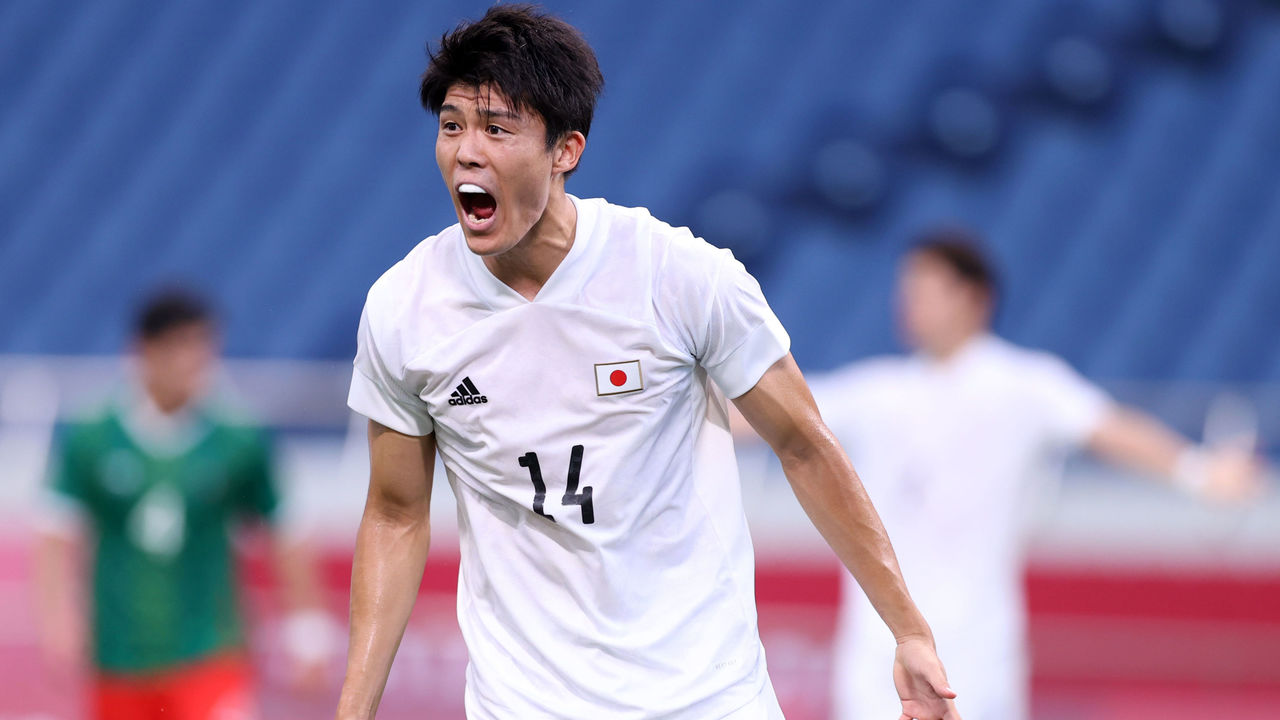 The international break is nearing its end, so it's time to turn our attention to domestic matters once more. Below, theScore picks out five new faces to look out for as the Premier League returns for its fourth round of games.
Takehiro Tomiyasu (Arsenal)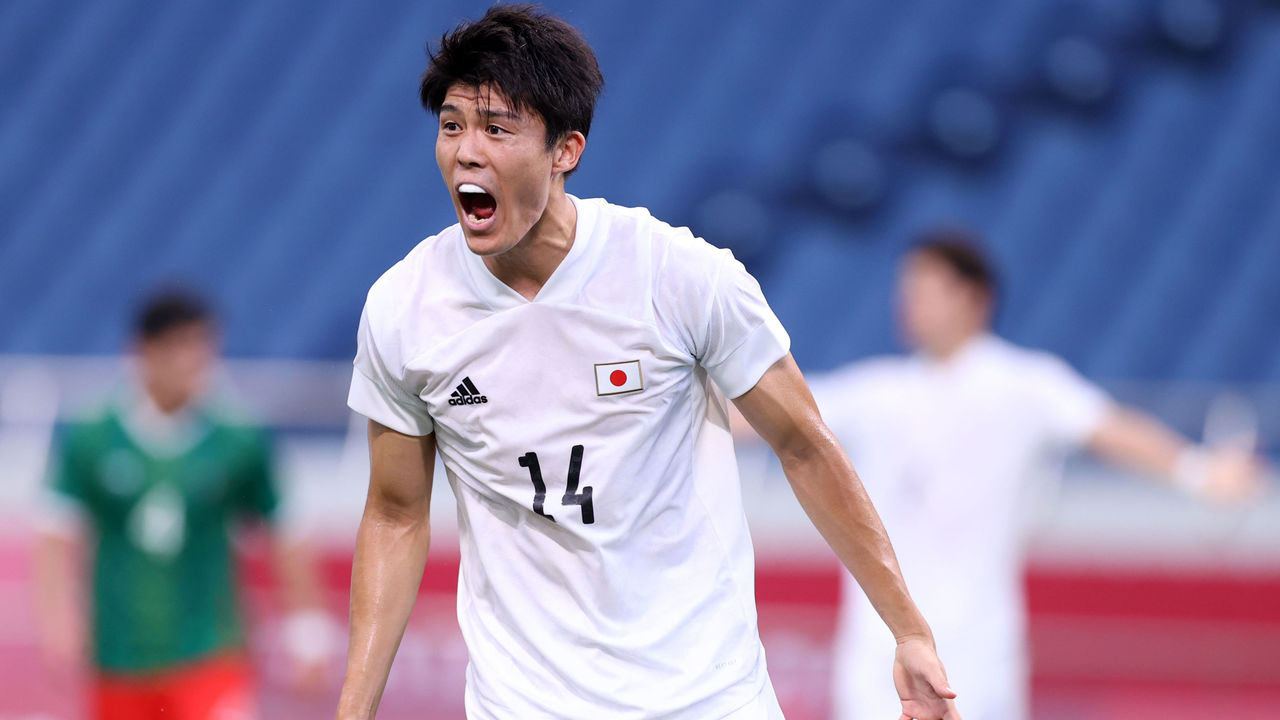 Transfer details: reported £16-million fee
Potential debut: vs. Norwich City on Saturday
Tomiyasu played most of last season in the middle of Bologna's backline, but the deadline-day arrival of the Japanese defender presents more tactical options for Arsenal manager Mikel Arteta than you'd expect.
The Spanish boss has been tinkering during the international break, shaping a back-three in a behind-closed-doors friendly against Brentford. Ben White, Pablo Mari, and Gabriel made up the defensive trio, with Cedric Soares scoring twice from left wing-back and Calum Chambers taking up the other wing-back role.
The personnel would likely be different in competitive fixtures – Tomiyasu, Kieran Tierney, Sead Kolasinac, and Nuno Tavares were all away on national team duty – but the formation could be a possibility in the coming weeks. Though Tomiyasu could feature in that setup as a wing-back, his most natural spot would be to the right of the back-three.
Should Arteta choose to continue with a defensive quartet, Arsenal could be better protected with Tomiyasu at right-back. Tierney would be afforded more freedom to attack from left-back while Tomiyasu can shift inside to form a solid back-three when the Gunners are in possession.
Daniel James (Leeds United)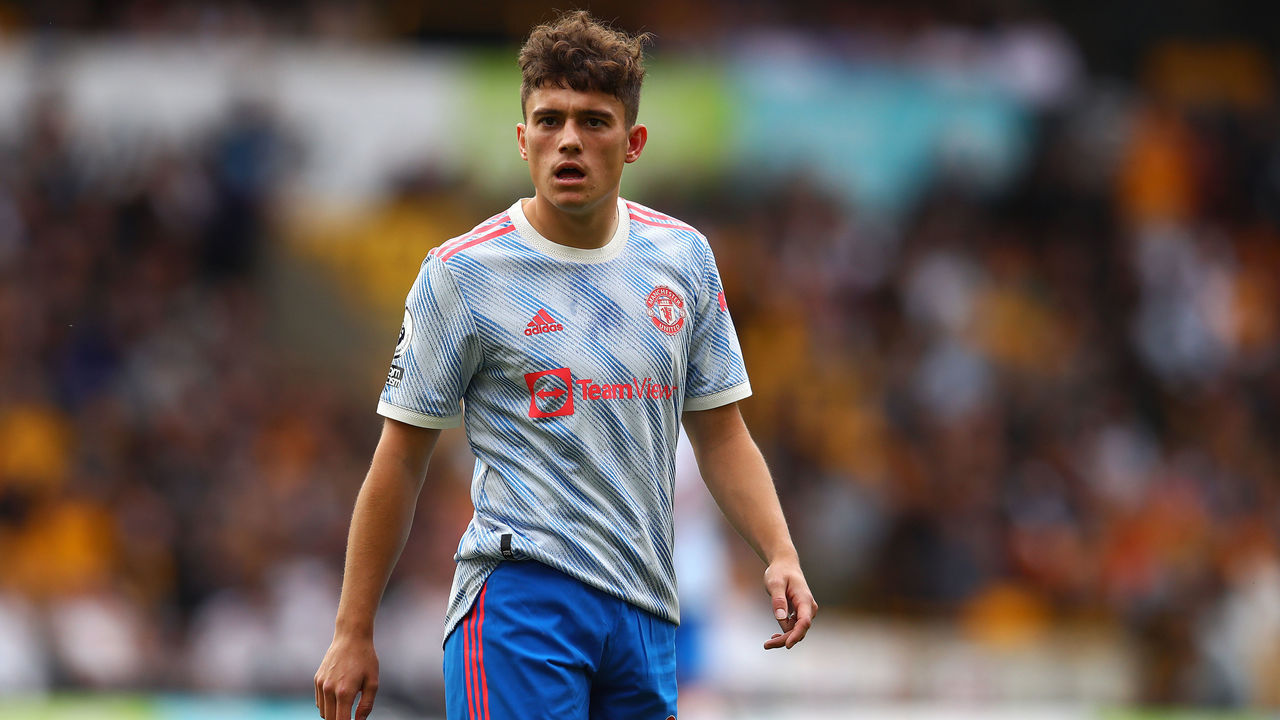 Transfer details: reported £25-million fee
Potential debut: vs. Liverpool on Sunday
He was always going to end up here, wasn't he?
James held up a Leeds United shirt on the final day of the January window in 2019, the culmination of determined scouting by director of football Victor Orta and his team. That is until the transfer collapsed due to Swansea City ghosting Leeds' calls after terms were agreed and a medical was completed.
He ended up at Manchester United a few months later, but now, after Cristiano Ronaldo's arrival effectively ended the Welshman's two-year stay at Old Trafford, James has moved across the Pennines to work with Marcelo Bielsa.
"He's well known all around the world and everyone learns things off him, so I'm just looking forward to learning every day," James said of his new manager.
It will be interesting to see if Bielsa devises a way to deploy right-winger Raphinha, left-winger Jack Harrison, and James all at once. This weekend could be primed for James' debut while Raphinha faces the prospect of a five-day FIFA ban.
Marc Cucurella (Brighton & Hove Albion)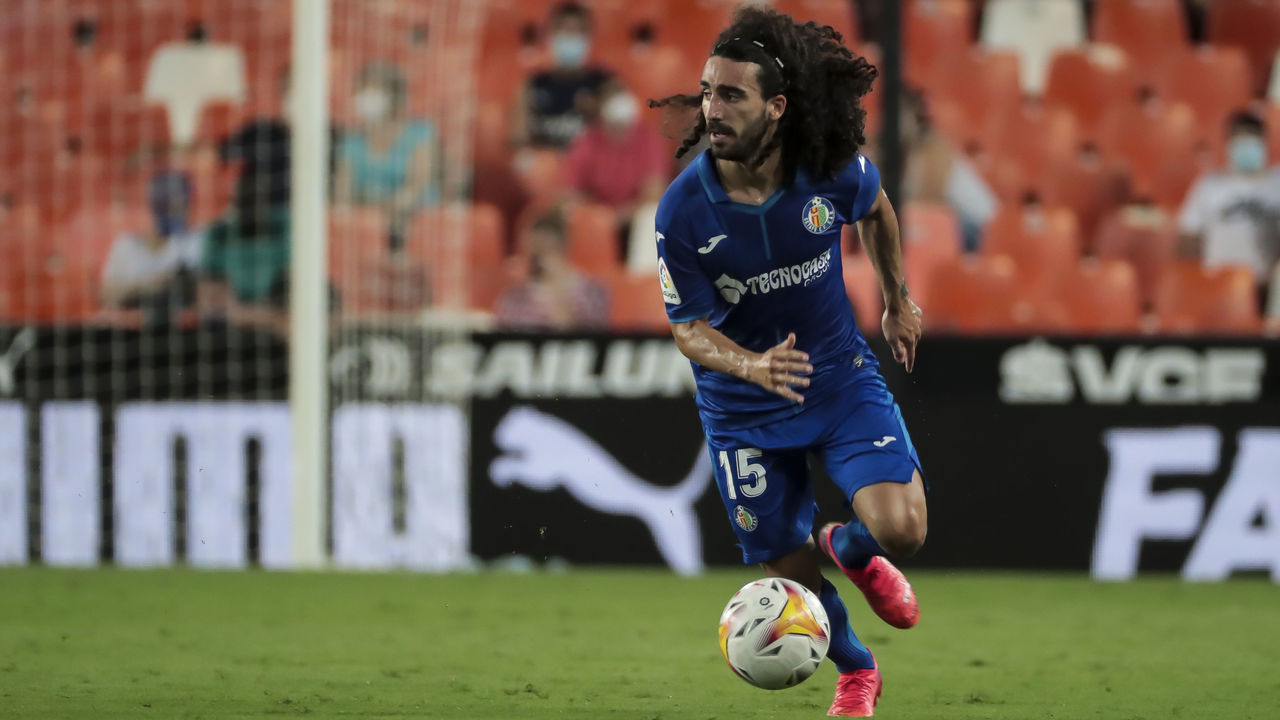 Transfer details: reported £15.5-million fee
Potential debut: at Brentford on Saturday
Brighton eyed Cucurella for much of the summer window and finally landed the wild-haired wing-back on deadline day.
The Seagulls have had issues at left-back for a while, enlisting the help of center-back Dan Burn, winger Solly March, midfielder Jakub Moder, right-back Joel Veltman, and forward Andi Zeqiri in that position over 2021. Cucurella is an attack-minded option at left-back, the position he played while progressing through Barcelona's youth ranks.
For the most part, Cucurella played as a left-winger for Getafe, where his battling qualities proved valuable in their aggressive pressing style.
The defensive base that would provide the best attacking platform would surely consist of a back-three featuring Lewis Dunk and two from Shane Duffy, Adam Webster, and Burn, with Tariq Lamptey (when fit) and Cucurella bombing forward from the wing-back slots. It could be incredible to watch.
Saul Niguez (Chelsea)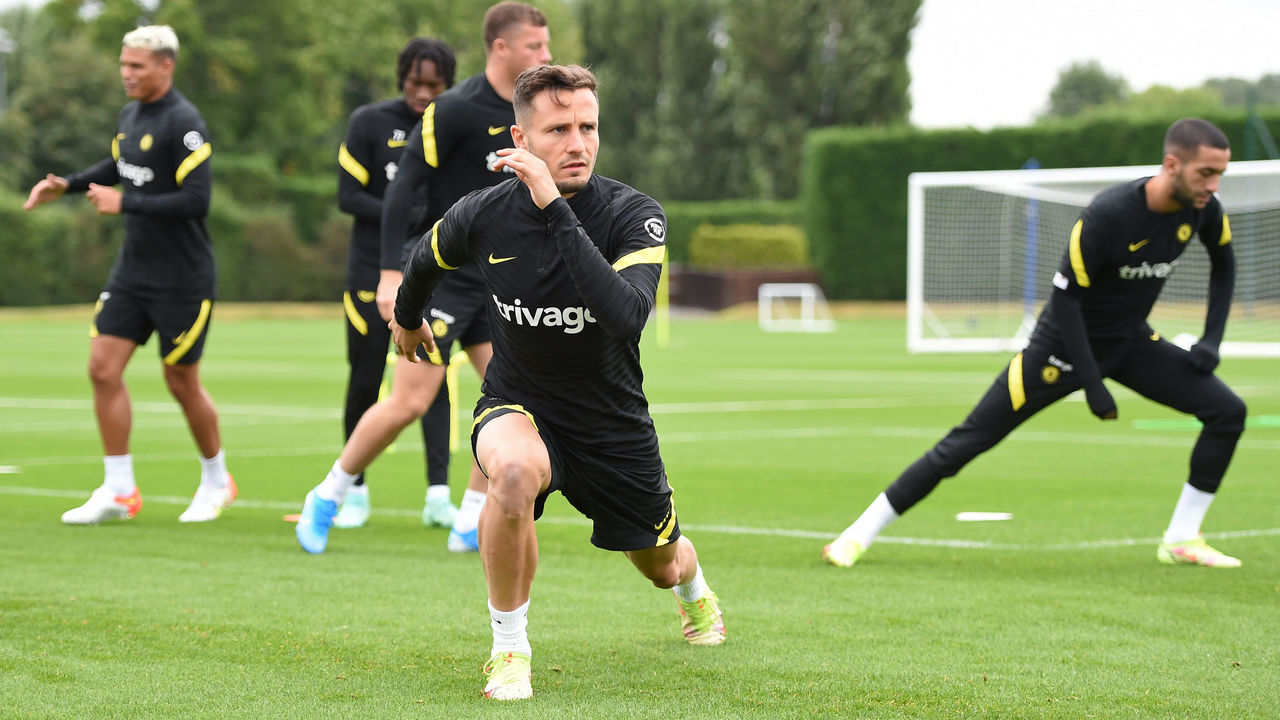 Transfer details: loan with option to buy
Potential debut: vs. Aston Villa on Saturday
Saul's star has fallen in recent times, but Thomas Tuchel will be snapping up the reported €40-million option in his loan contract if the Spaniard rediscovers his best form.
The 26-year-old will be desperate to make Spain's Qatar 2022 squad after missing out on last summer's Euro 2020 jaunt and should have plenty of chances to impress in Chelsea's midfield. Tuchel is keen to give Jorginho more rest after relying heavily on the Brazilian this year and N'Golo Kante has succumbed to numerous injuries over the past couple of seasons.
Aside from that pair, Saul will compete with Mateo Kovacic for minutes and should easily see off any potential comeback from Ross Barkley, a rather frustrating footballer who was on loan at Aston Villa last term.
Saul boasts the combativeness you'd expect from a player who's worked for Diego Simeone at Atletico Madrid, but it's his eye for a pass and fine execution of the box-to-box midfield role that will endear himself to the Stamford Bridge faithful.
Cristiano Ronaldo (Manchester United)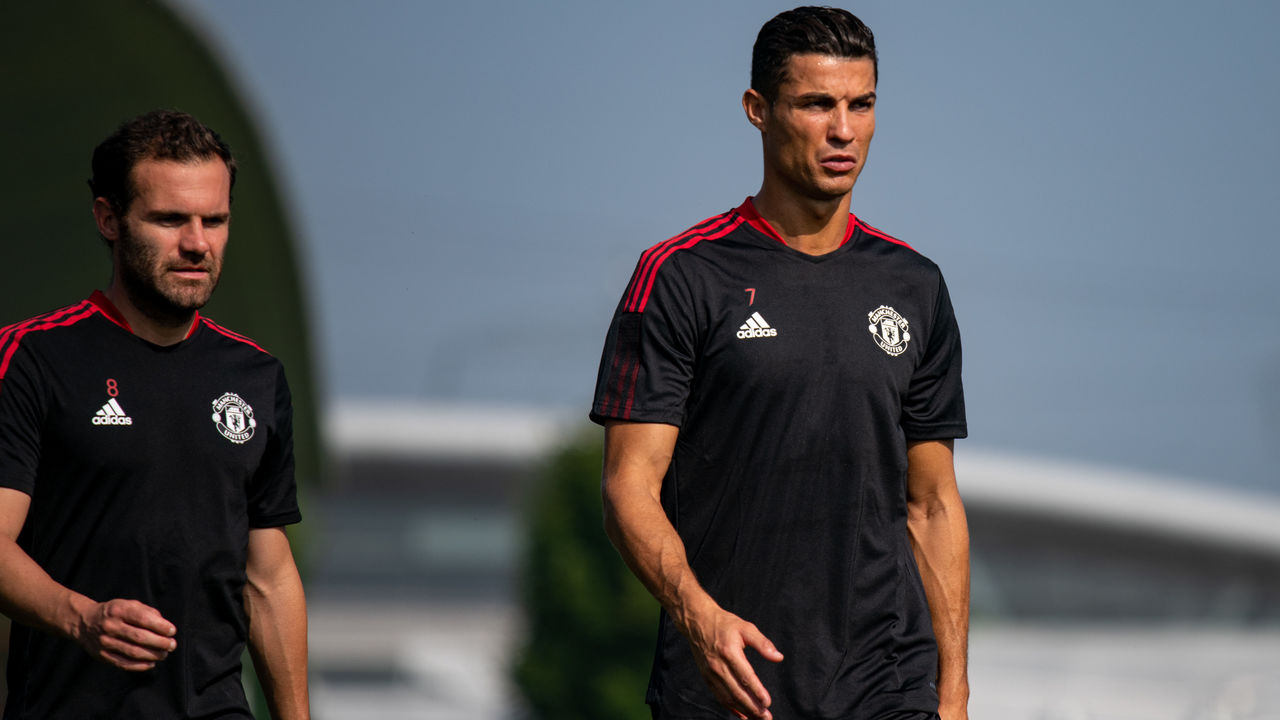 Transfer details: initial €15M fee
Potential debut: vs. Newcastle United on Saturday
A second debut is a debut, right?
Ronaldo will reintroduce himself to Old Trafford on Saturday. The marksman returned from the international break early after breaking a men's international scoring record in a two-goal outing against the Republic of Ireland, and supporters have since lapped up the sight of him training alongside his new teammates at Carrington.
The Portuguese superstar is still an extremely dangerous player at 36, winning Serie A's top scorer award last season after converting 29 times ahead of an admittedly underwhelming Juventus midfield. But the main question at United is: where does Ronaldo fit in a team already full of attacking players?
Ole Gunnar Solskjaer seeks versatility in his strikeforce. Throughout their careers, Marcus Rashford and Ronaldo have spent much of their time out on the left, Mason Greenwood has done most of his work through the middle, and Jadon Sancho on the right. However, each of those players can take the other roles in attack and will face competition from the similarly versatile Anthony Martial and Jesse Lingard this season.
So, Ronaldo will fit in just fine in any part of Solskjaer's ever-changing frontline, but it will inevitably come at the cost of other players' game time.
Honorable mentions: Maxwel Cornet (Burnley), Odsonne Edouard (Crystal Palace), Emerson Royal (Tottenham Hotspur), Kurt Zouma (West Ham United)
Copyright © 2021 Score Media Ventures Inc. All rights reserved. Certain content reproduced under license.
10 thoughts from the weekend's Premier League action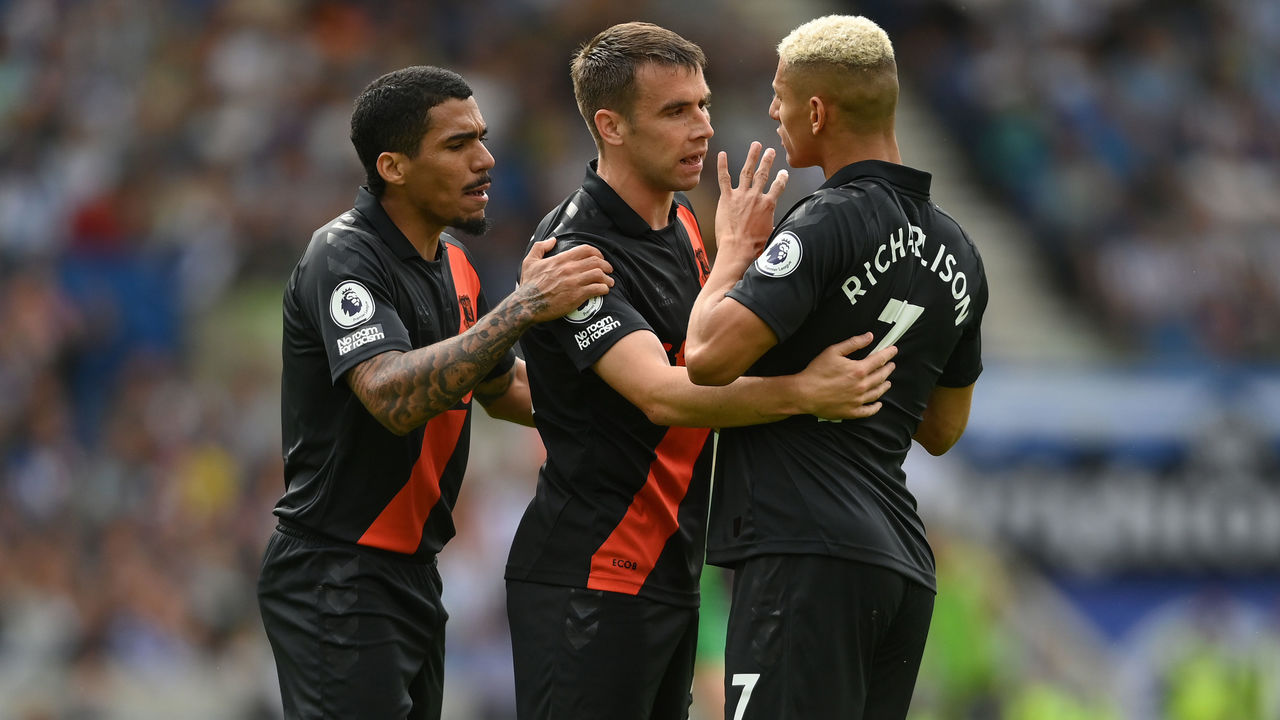 theScore examines the most important Premier League developments from the weekend, dissecting the biggest talking points after a busy slate of action.
Xhaka: The unwanted face of Arsenal
The Kroenke family's inattentive ownership is at the very core of Arsenal's failings. The all-around negligence dates back to Arsene Wenger's over-indulgence of inconsistent attacking players and continues into the modern day, where Aaron Ramsdale – a goalkeeper who could cost as much as £30 million – watched from the bench as Manchester City's £25-million attacker Ferran Torres scored two past No. 1 shot-stopper Bernd Leno on Saturday.
While a single person can't be scapegoated, certain individuals have become ugly figureheads of this dire period. Granit Xhaka's destructive presence – both his tactical and behavioral indiscipline – has been one of the few things you can rely on at Arsenal over the past five years. Xhaka's on-field concentration has actually improved under Mikel Arteta, but addressing his anger and self-centeredness may be too much to ask of any manager.
Xhaka's two-footed lunge on Joao Cancelo was mindless, yet not surprising in the slightest. The 28-year-old has cost his teammates in so many matches during his time with the club, but the Gunners' rudderless regime has rewarded such stupidity with the captain's armband and a contract extension in recent times.
The Swiss international isn't solely responsible for Arsenal's struggles, but his peculiarly elevated status in the first-team squad neatly represents the club's woeful mismanagement from top to bottom.
Childish Richarlison creates unnecessary drama
If there's a handbook on how to engineer a transfer away from any given club, it surely has a chapter explaining the thought process behind Richarlison's unprovoked squabble with his teammates Saturday amid speculation that he wants out of Everton.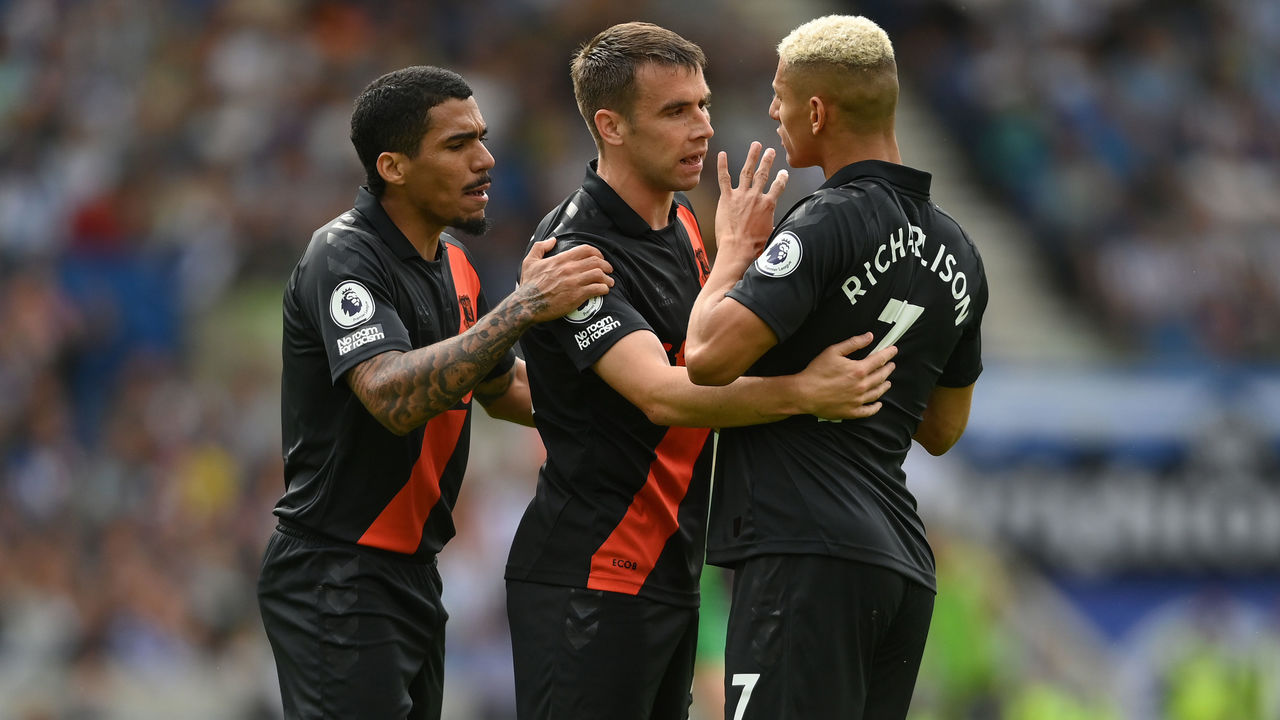 As Seamus Coleman writhed in pain after winning a penalty, the Paris Saint-Germain-linked Richarlison was busy throwing a tantrum after designated penalty taker Dominic Calvert-Lewin rightly tried to collect the ball. The awkward situation heightened when the Brazilian attacker refused to give up the ball before Coleman hobbled over to intervene and put an end to the needless display.
Richarlison's selfishness only added to an already pressure-packed situation for Calvert-Lewin. Luckily, the English forward scored, and the good times continued to roll for an Everton side that is unbeaten through three games.
With just days before the transfer window closes, Richarlison could soon find out if his antics worked.
Caglar concerns
Caglar Soyuncu's at-times impulsive defending wasn't a huge issue for Leicester City. Defenders Jonny Evans and Wesley Fofana were often there to cover the positional lapses and over-exuberance of the Turkish center-half with their mature, composed graft at the back.
However, following a lengthy run with no notable mistakes, Soyuncu has made a string of errors in a matter of days.
Soyuncu had a torrid time in last Monday's landslide defeat to West Ham United – he dove into tackles, gifted a goal with a wayward backpass, and was easily turned by Michail Antonio. Leicester fared better on Saturday with a 2-1 win at Norwich City, but Soyuncu was a liability once more as he conceded a penalty with an ill-advised challenge on Pierre Lees-Melou.
Daniel Amartey was meant to be the weakness in Brendan Rodgers' backline during Evans' and Fofana's injury absences, but it may now be Soyuncu who surrenders his spot in the backline to recent arrival Jannik Vestergaard.
'We want Brucie out!'
Steve Bruce, his captain Jamaal Lascelles, goalkeeper Freddie Woodman, and makeshift wing-back Jacob Murphy all acknowledged the importance of Saturday's visit from Southampton. Newcastle United's season needed to get started after two Premier League defeats and elimination from the League Cup at the hands of Burnley.
Actions speak louder than words, though, and most of the first-half action took place in Newcastle's half. Soon, after more Magpies passes went astray and the Saints increased the pressure on Woodman's goal, choruses of "We want Brucie out!" rung around St. James' Park for the first time this campaign.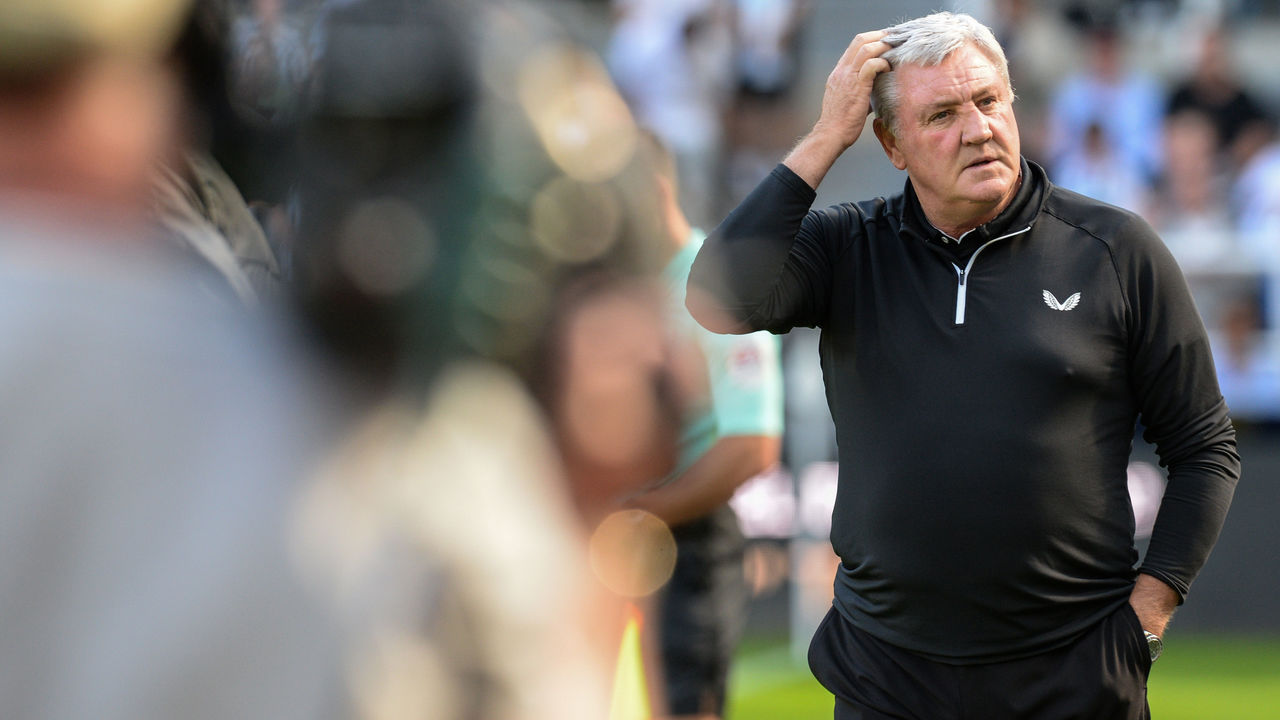 Newcastle started to perform better near the end of the opening period, but it was destined to be a disappointing afternoon for the hosts. After referee Paul Tierney consulted the monitor and ruled Lascelles illegally upended Adam Armstrong in the box, James Ward-Prowse converted a 96th-minute penalty to make it 2-2.
Bruce used last season's final international break to great effect, changing his formation and triggering an upturn in results to end the campaign. Over the next two weeks, he needs to do something similar.
Organized display boosts Chelsea's title credentials
The outcome of Saturday's game was only worth one point, but no one's batting an eye at Chelsea for celebrating a draw at Anfield like it was a win.
Liverpool looked like a lock to collect three points after Chelsea lost Reece James to a red card and Mohamed Salah scored the ensuing penalty in the final moments of the first half. But Thomas Tuchel's men persevered with a superb defensive performance in hostile territory, preventing Liverpool's elite attacking unit from finding the winner.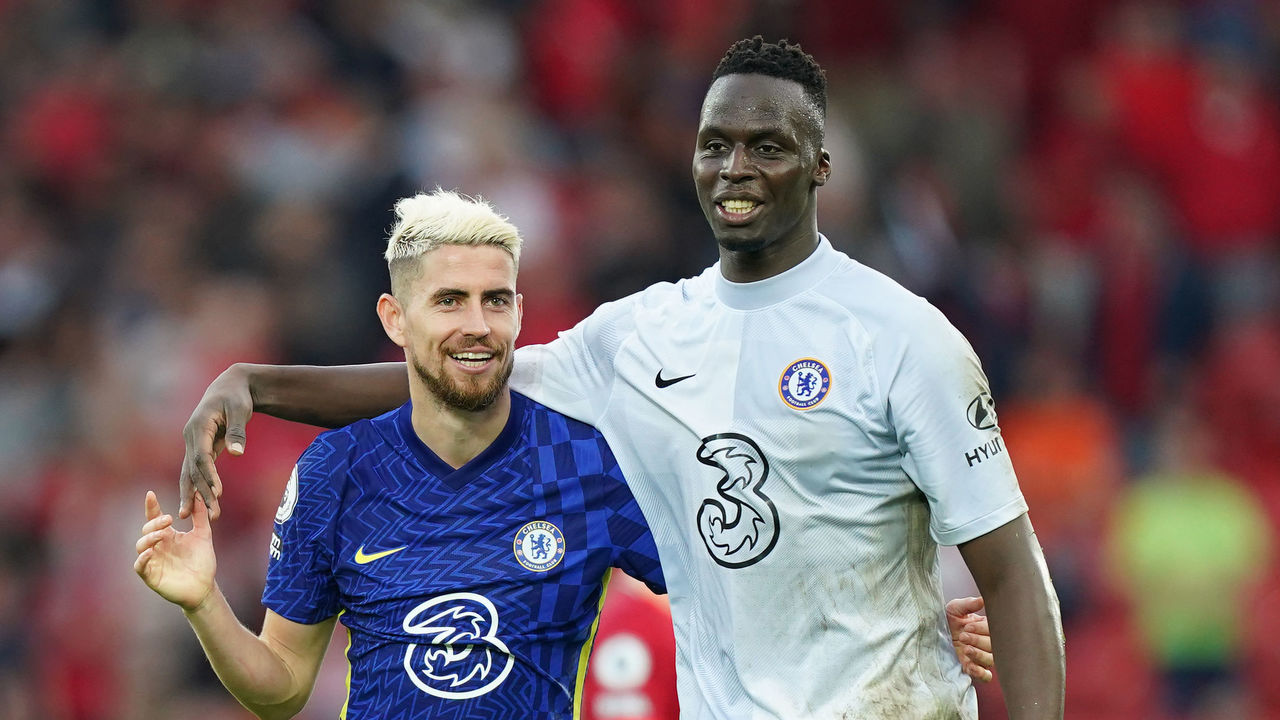 The organized and calm display was no fluke, as Tuchel's tactical substitutions at halftime helped offset James' absence. The Blues' impenetrable defensive scheme – anchored by Jorginho, Antonio Rudiger, and Edouard Mendy – frustrated Liverpool throughout the second half, as Jurgen Klopp's men seemingly couldn't figure out how to take advantage after the visitors were reduced to 10 men.
The performance not only deserves to be celebrated but also proves why Chelsea are one of the best-coached and disciplined teams in the Premier League.
Elliott at home in Liverpool's midfield
Harvey Elliott displayed maturity and poise in just his second career Premier League start, and more importantly, a growing understanding with Trent Alexander-Arnold and Salah on the right flank. Though his job became easier once Chelsea went down a man, the 18-year-old managed the game well in a position he has only recently tested out. A winger by trade, Elliott has embraced the workload in midfield, parlaying an impressive series of preseason matches into a spot in Jurgen Klopp's XI.
Elliott was confident in virtually all areas of the pitch. Liverpool looked more positive whenever he was in possession, and Chelsea's midfielders backpedaled, showing him respect despite his tender years. Elliott completed a team-high 75 passes, won possession 11 times, and covered a game-high 11.88 kilometers.
"When you are old enough to drive a car, you should be old enough to play football games," Klopp told the BBC afterward. "He's in the right place. He's a smart player. He didn't look tired for a second and kept going."
Taylor made excellent call on James
The decision to send off James for a deliberate handball seemed harsh at the time. Referee Anthony Taylor didn't even take more than a second to review the incident on the pitchside monitor. But despite the initial outrage, further replays proved Taylor correct.
The International Football Association Board, which lays out the laws of the game, is clear: When a handball offense denies a clear goal-scoring opportunity, it always results in a red card, no matter where it occurs on the pitch. James was just unlucky that it happened right on the goal line. While the ball did brush off of his thigh before hitting his arm, he ultimately motioned his hand toward the ball and kept it from going in.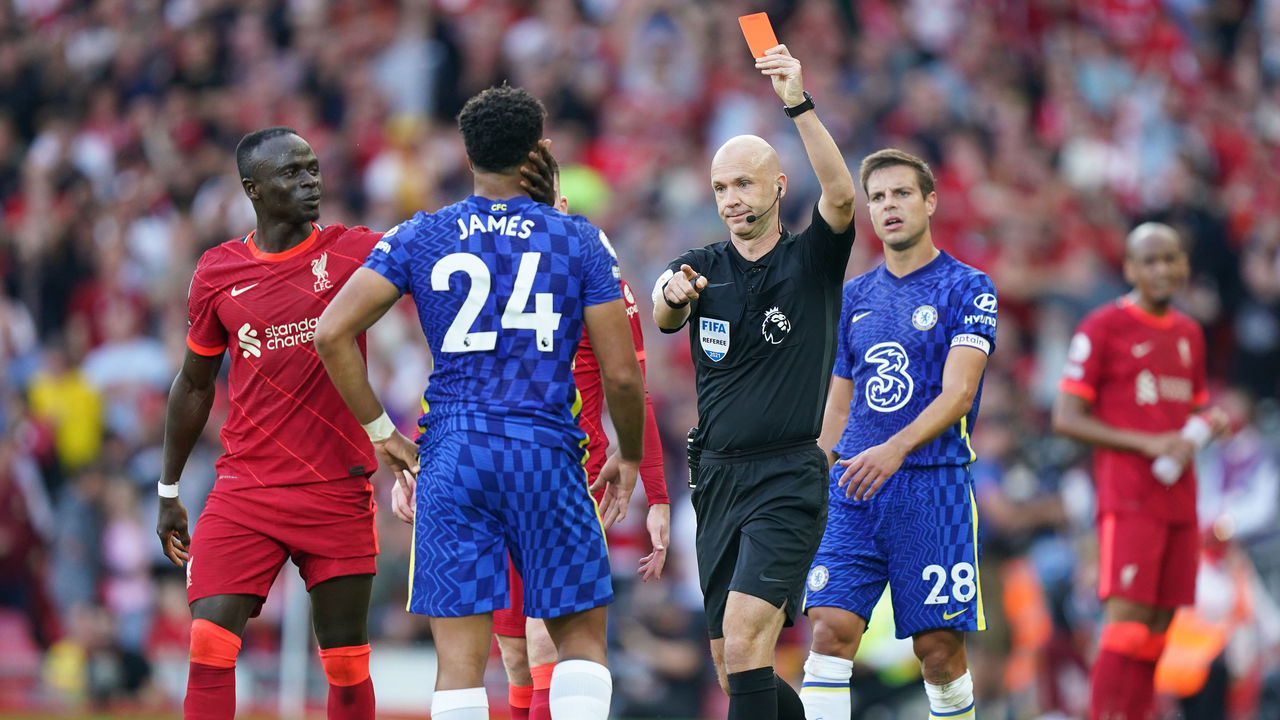 Tuchel said afterward that he doesn't like it when referees give out early red cards, arguing it kills otherwise great contests. But that's beside the point. If it's a red-card offense, there's no asterisk. It simply is.
Taylor, however, could've sold the call a little bit more. The official only consulted a second of footage, raising doubts that he'd judged the incident too quickly. And he only ever saw a still shot of James handling the ball, not the entire play. Maybe he knew it right away, but to everyone else, it was unclear until further examination.
Cornet should offer Burnley injection of creativity
Burnley earned their first point of the Premier League season, but Sean Dyche's men will be disappointed they didn't collect all three after a hard-fought encounter against Leeds United. Overall, it was the type of gritty performance – featuring two horrendous first-half tackles that could have resulted in red cards for the hosts – commonly associated with a Dyche-led Burnley squad.
But change could be on the way, as the Clarets are getting a much-needed injection of creativity in the form of Maxwel Cornet. The Ivorian international, who joined the club from Lyon for €15 million ahead of Sunday's game, could prove invaluable to Dyche and offer Burnley a new weapon on the flank capable of generating opportunities in attack.
The versatile 24-year-old can also be deployed in defense, but chances are he will likely find himself in more advanced positions given Burnley's lack of creative assets.
Watford are under construction
There could be no clearer demonstration that Watford are entering a new era: Troy Deeney, one of English football's most influential captains over the past few years, is in talks to join boyhood club Birmingham City after 11 full seasons with the Hornets, according to The Athletic's Adam Leventhal and Gregg Evans.
To further underline Watford's fresh identity, Will Hughes left for Crystal Palace on Saturday after a four-year residency in the Hornets' midfield.
Xisco Munoz is also working it out as he goes along, tweaking the starting lineup each week to try to work out his best team and most effective tactical approach.
| EPL matches | Changes from previous league outing | Result |
| --- | --- | --- |
| Aston Villa (h) | 8 | 3-2 win |
| Brighton & Hove Albion (a) | 2 | 2-0 loss |
| Tottenham Hotspur (a) | 4 | 1-0 loss |
There's no doubt that the Hertfordshire club needed strengthening for its top-flight return, but if Xisco doesn't get a clearer idea of his best XI soon, a squad refresh could lurch into an identity crisis reminiscent of those Fulham suffered in their two recent relegations from the Premier League.
Seven of Watford's 13 summer signings are yet to start a Premier League match, so we could still be a few weeks away from knowing what this team really looks like.
Greenwood can't lose place when CR7 arrives
Mason Greenwood will likely lose playing time when Cristiano Ronaldo makes his triumphant return to Manchester United, and that's a great shame. With three goals already – including the winner Sunday at Wolverhampton Wanderers – the 19-year-old has stood out as United's best player of the early season.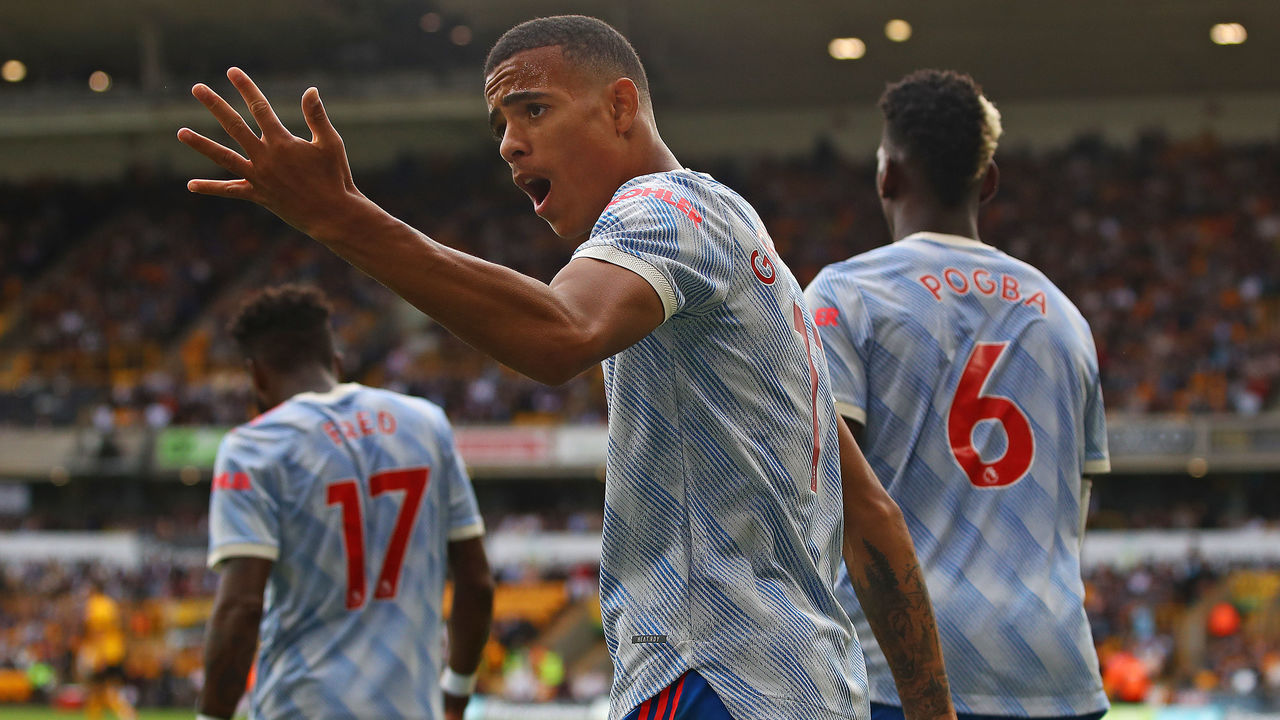 What more can he do to earn a permanent spot in Ole Gunnar Solskjaer's starting XI? When available, six players – Greenwood, Ronaldo, Edinson Cavani, Jadon Sancho, Marcus Rashford, and Anthony Martial – will vie for minutes in three positions. That's a good problem to have, but Greenwood's development is too important to simply cast him aside. Maybe Rashford will play fewer minutes when he returns from injury, because Greenwood arguably has a higher ceiling than even his 23-year-old teammate.
Greenwood's striking ability is as good as any of his teammates, and as only the second teenager in Premier League history to score in the first three games of a campaign, he has undeniable momentum right now. Making sure he continues to grow is Solskjaer's biggest task to date.
Copyright © 2021 Score Media Ventures Inc. All rights reserved. Certain content reproduced under license.