10 thoughts from Matchday 5 in the Champions League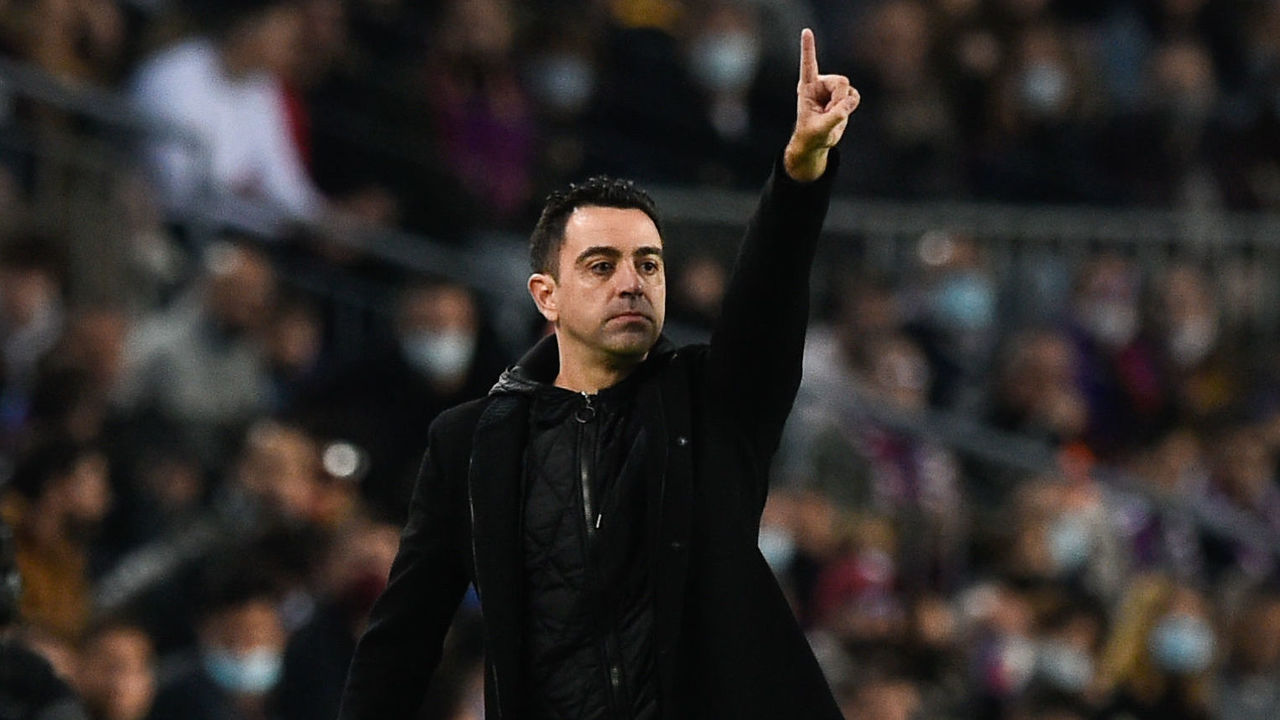 The Champions League rumbled on this week with another entertaining slate of action. Below, we dissect the biggest talking points from Matchday 5 in Europe's premier club competition.
Lewy keeps rolling
Despite the brutal conditions, Robert Lewandowski extended his Champions League scoring streak with a moment of magic. After somehow picking out the orange ball in the snowy sky, the Polish star pulled off an audacious bicycle kick to open the scoring against a stunned Dynamo Kyiv side in Bayern Munich's 2-1 win on a wintry night in Ukraine.
Bayern were missing several quarantining players Tuesday, but concerns were eased after 14 minutes when, out of nowhere, Lewandowski hit the spectacular shot to extend his scoring run to a remarkable nine games in a row in the competition.
Sound familiar? Well, it should, as it was just last year that the 33-year-old treated the football world to a nine-game scoring streak in the Champions League.
Another nine-game run is a nice feather in the cap for a player who's aiming to dethrone the old guard at next week's Ballon d'Or award ceremony and win the honor for the first time in his career.
Manchester United weather the storm
Though Manchester United relied on the usual protagonists to beat Villarreal on Tuesday, they came away with the necessary result to keep an overwhelmingly negative few days from defining their season.
United simply did enough to get through their first match since Ole Gunnar Solskjaer's departure, locking up first place in Group F and a spot in the round of 16 with a 2-0 victory. Cristiano Ronaldo bagged another decisive goal – his fifth winner since rejoining the club in the offseason – and Jadon Sancho broke his duck with a wonderful strike that kissed the crossbar on its way in. David De Gea, who's enjoyed an incredible bounce-back season, made two excellent saves just to keep the score level.
Michael Carrick may not even coach United's final match of the group stage on Dec. 8. But all he needs to do is keep the ship upright. This isn't the time to preach philosophy or create expectations. The next manager will do that, and Carrick knows he's keeping the seat warm for Solskjaer's true successor.
"It's not an important result for me personally," the 40-year-old said afterward. "It's an important one for the players and the club."
If Carrick can insulate these players from all the chatter, he'll have done his job.
Xavi's Barcelona showing improvements
Barcelona may still need a win at Bayern to guarantee a spot in the round of 16, but the takeaways from Tuesday's goalless draw against Benfica are largely positive. Despite clearly lacking finish, the Blaugrana played with the kind of verve and attacking spirit you'd usually expect from the five-time European champions, further separating themselves from the drab and aimless product that dropped to new lows under Ronald Koeman.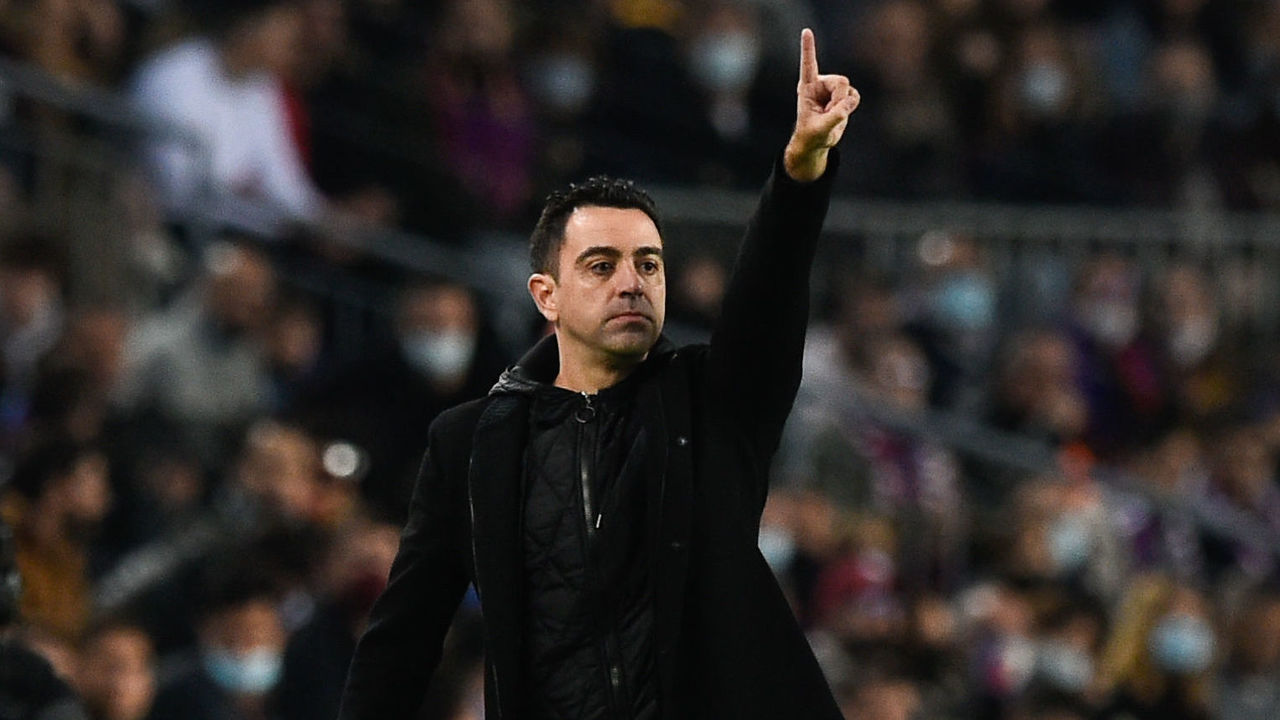 It's too early to say whether Xavi will find success as manager of this storied outfit, but he's off to a good start. With 14 shots, 12 chances created, and 65% possession, Barcelona forced Benfica to spend an overwhelming amount of time in their own half. Yusuf Demir, another promising talent at just 17 years old, rattled the crossbar, and center-back Ronald Araujo, who was excellent throughout, strayed just offside before poking home what would've been the winner.
Xavi's gung-ho tactics weren't risk-proof, however. Benfica forced a number of turnovers, and Haris Seferovic botched a late counterattack when he contrived to miss an open goal. Barcelona still need time to find the right balance. But it's encouraging to see this team move together with an identity.
"We played exactly the game the boss asked us to, pressing high up the pitch in particular," Araujo said. "All we lacked was the crucial goal."
Chelsea's academy shines bright
Chelsea get a lot of flack for their manipulation of the loan system and opulent spending in the transfer market. Both criticisms are valid to some extent. But Tuesday provided an important reminder that the Blues are also adept at developing young talent when they want to.
Academy standouts Trevoh Chalobah, Reece James, and Callum Hudson-Odoi all scored in the 4-0 evisceration of Juventus, the Cobham graduates taking center stage as the Champions League holders assumed top spot in Group H and secured their place in the knockout stages of the competition.
Thomas Tuchel is striking the right balance between youthful exuberance and veteran leadership. He's getting results – emphatic ones, at that – and winning trophies while continuing to give young standouts like the aforementioned trio key minutes in big matches. It doesn't get any better than that, really.
A word on Chelsea's stellar defense
This one will be short and sweet: In the wake of Tuesday's 4-0 win, Chelsea shot-stopper Edouard Mendy has now conceded fewer goals at Stamford Bridge this season (three) than Juventus netminder Wojciech Szczesny.
Let that sink in.
Chelsea's defenders are garnering plenty of headlines for their scoring prowess at the other end – and with good reason – but they're pretty good at keeping the ball out of their own net, too.
Underlying numbers suggest they can't keep this level of stinginess up forever; Chelsea have only conceded five times between league and Champions League play, despite a combined total of 14.5 expected goals against in the competitions. But that shouldn't obscure the fact that Tuchel's side is capable of shutting down anyone, and on the back of a sturdy defense, it should be considered among the handful of favorites heading into the knockout stages of the tournament.
Long way back to the top for Juve
Massimiliano Allegri was expected to restore Juventus to the heights they reached during his first tenure in Turin when he was rehired as manager prior to the campaign.
Coming up on December, things have … not quite worked out that way. Tuesday's shellacking in west London was a harsh reminder that there's a long way to go to reach the top of the mountain again. Juve looked physically feeble, nervous and unsure in possession, and, crucially, totally overwhelmed when Chelsea turned up the intensity in the second half. If anything, the scoreline flattered the visitors a little bit.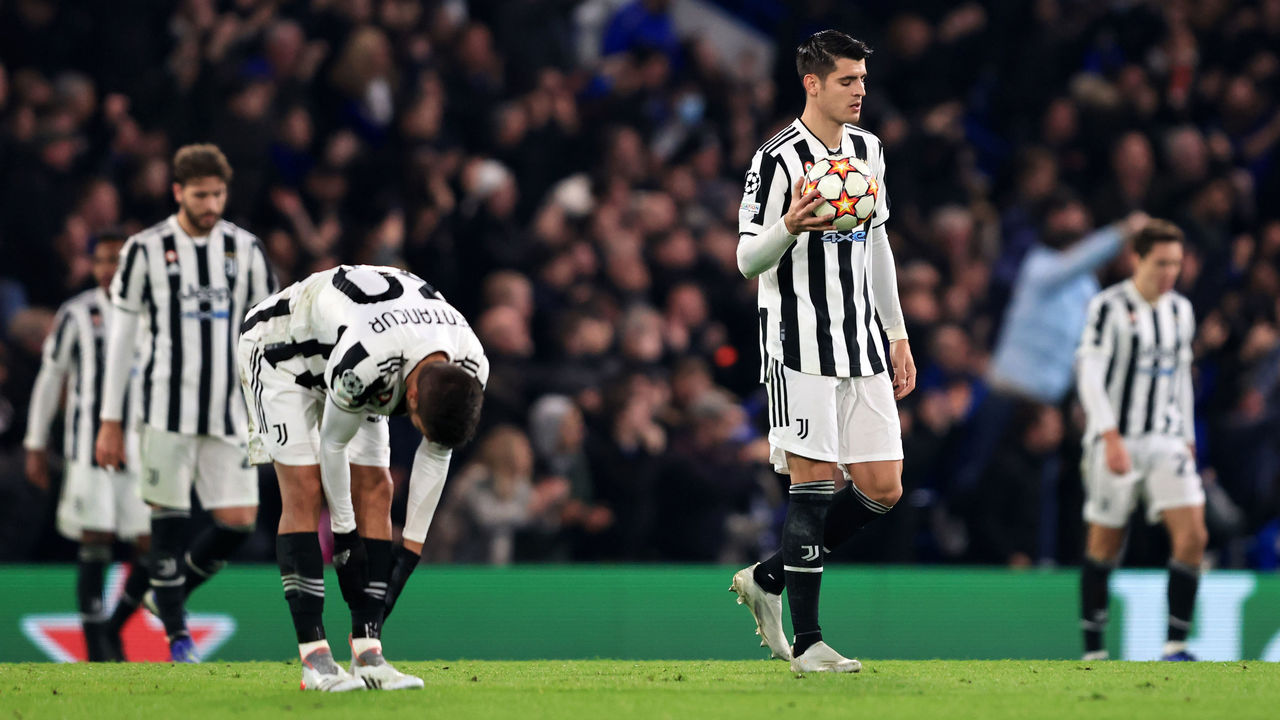 "Unfortunately, tonight we saw the difference between the two teams," a dejected Szczesny told Sky Sport Italia after the defeat, via Football Italia. "They are the best team in Europe, the reigning champions of Europe, and today we were unable to challenge them in any way. It hurts, it really hurts."
The loss, which comes on the back of a solid away victory over Lazio in Serie A, highlights the main issue Allegri is trying to resolve: inconsistency. Some of that is on the 54-year-old tactician, who is still unsure of his best lineup and is struggling to provide continuity for his players.
It will help to some degree if the club's injury issues ease, but both the manager and the players need to take a hard look in the mirror after a humbling setback.
Group G going down to the wire
With one matchday remaining, it's anyone's guess as to which two teams will emerge from Group G. And, perhaps, that shouldn't come as a surprise considering how competitive an evenly matched group featuring Lille, Sevilla, VfL Wolfsburg, and Red Bull Salzburg was predicted to be heading into this Champions League season.
Lacking a true giant or minnow, it's no wonder there are just three points separating the top team from the bottom through five games.
For the second round in a row, Salzburg blew an opportunity to pull away from the pack after kicking off the competition in impressive form. The Austrian side succumbed to its second straight defeat, losing to Lille in a match that resulted in the defending French champions leapfrogging Salzburg to move into first. Meanwhile, Sevilla swapped spots with Wolfsburg after beating the German side 2-0 to jump out of last place.
| Team | Played | Won | Drawn | Lost | Points |
| --- | --- | --- | --- | --- | --- |
| Lille | 5 | 2 | 2 | 1 | 8 |
| Salzburg | 5 | 2 | 1 | 2 | 7 |
| Sevilla | 5 | 1 | 3 | 1 | 6 |
| VfL Wolfsburg | 5 | 1 | 2 | 2 | 5 |
After Matchday 5 failed to solve anything, Group G is going to be an intense showdown going right down to the wire, as Salzburg host Sevilla while Lille travel to Germany to take on Wolfsburg. Get your popcorn ready.
Dzeko making Inter forget about Lukaku
No one is saying Dzeko has replaced Romelu Lukaku at Inter Milan because they're not nearly the same player. Dzeko is 35, Lukaku is 28, and the Belgian is a far more well-rounded center-forward.
Nevertheless, the Bosnian has filled in nicely, offering the Nerazzurri a reliable presence up front.
Now up to 10 goals since joining Inter, Dzeko put the club in a position to advance to the knockout round with a timely brace against Shakhtar Donetsk on Wednesday. Inter were struggling mightily to convert their chances until Dzeko showed up in the second half to bury their demons.
Even if he doesn't offer the same work rate or off-the-ball movement as Lukaku, Dzeko acts as the perfect foil to Lautaro Martinez, his all-action partner up front. When Martinez enters the penalty area, Dzeko can catch defenders off guard with late runs into the box, as he did Wednesday. On that particular play, teammate Ivan Perisic targeted Martinez with a cross from out wide, and after Matteo Darmian missed his follow-up attempt, Dzeko, smelling blood, rushed into the area to finish it off.
Dzeko also has an above-average 23% conversion rate in Serie A and the Champions League this season. As a free transfer, he's likely to go down as one of the year's best signings, too.
Messias saves AC Milan on fairytale debut
AC Milan still have a chance of reaching the round of 16 thanks to Junior Messias' heroics in Wednesday's nail-biter versus Atletico Madrid.
Milan's first Champions League win in seven years followed much toiling at the Wanda Metropolitano, with Atletico determined to foul their way to the final whistle and preserve a draw.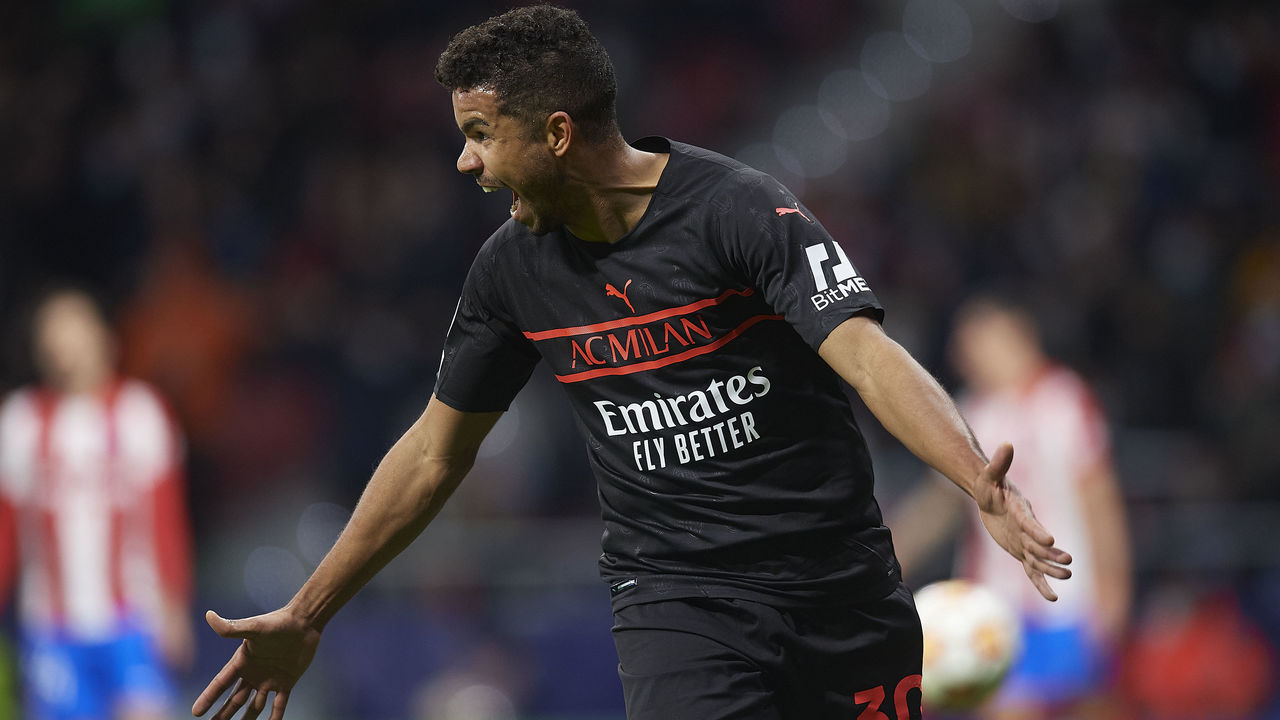 Enter Messias, a summer signing from recently relegated Crotone who had never played in European competition before; the 30-year-old Brazilian hadn't even experienced top-flight football until last year. He moved to Italy with his brother in 2011 and played for fun at the amateur level while delivering refrigerators for a living. But he performed like a veteran of the competition Wednesday, winning fouls in dangerous positions before heading in the winner.
"I need to stay humble," Messias said afterward. "It's the biggest success of my life, but I need to carry on with balance."
To progress, Milan must beat group winners Liverpool at home on Dec. 7 and hope Porto and Atletico settle for a draw. After earning just a single point through their first four matches, the Rossoneri can't ask for much more than a chance on the final day of the group stage.
City and PSG are polar opposites
The scoreline didn't tell the whole story Wednesday at the Etihad Stadium.
Manchester City steamrolled Paris Saint-Germain for large portions of their 2-1 victory, highlighting the difference between a cohesive team with a clear plan and a dissonant collection of stars who don't seem interested in operating as a unit. As City zipped the ball around the pitch, interchanged positions, and exhibited structured play, PSG relied on an isolated Lionel Messi, Kylian Mbappe, and Neymar to work some magic.
It was one-way traffic in the first half as PSG found themselves pinned in their box, yet they somehow reached the interval without conceding. Don't forget, Manchester City did that without Kevin De Bruyne, Jack Grealish, or Phil Foden. It could have been worse for the French side.
Yes, some of this can certainly be attributed to time.
Pep Guardiola, who famously puts a very specific imprint on his teams, has been at Manchester City since 2016; he's had five-plus years to fine-tune his side down to the most minute details. And he has.
Mauricio Pochettino can't replicate that level of detail in just a few short months. Nobody can, in truth. What he can do, however, is implement a plan that will grow and develop over time, and it's still not clear what that plan is. His attacking trio is so absurdly skilled that it won't matter in most matches. But against the Champions League's elite, praying for the "MNM" triumvirate to rescue the cause isn't good enough.
Bonus: No Haaland, no party
With Borussia Dortmund eliminated from the Champions League and condemned to the Europa League at the hands of Sporting Lisbon on Wednesday, there's a very real chance Erling Haaland has scored his last goal for the German giants in Europe's elite competition.
The Norwegian marksman missed Wednesday's 3-1 defeat due to an injury, and he's widely expected to move in the summer transfer window.
On the bright side, though, Thursdays just got a whole lot more exciting for the rest of the season.
Predicting where soccer's top 20 free agents will sign this summer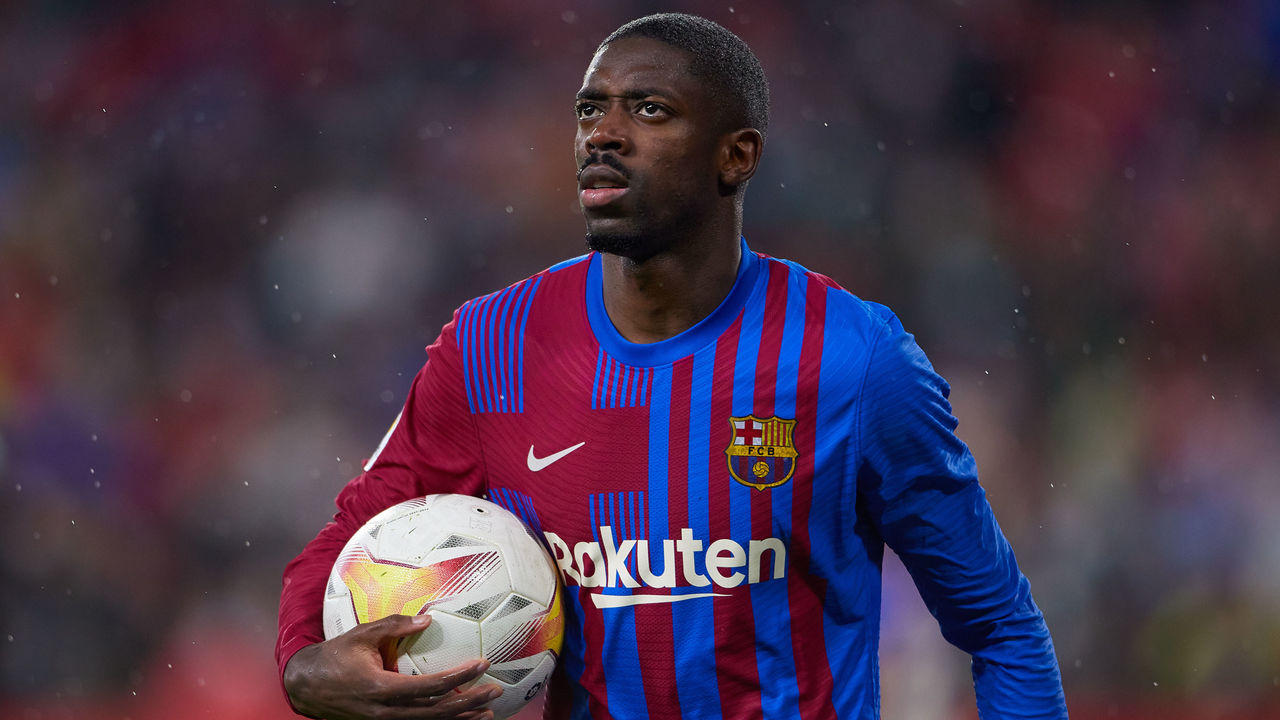 Two of the biggest fish in this summer's free-agent pond – Kylian Mbappe and Antonio Rudiger – have already been snapped up. However, there's still a wildly impressive crop of stars who have decided to run down their contracts and hit the open market – a growing trend in world football. Below, we're guessing the landing spots for 20 of the most desirable players available on a Bosman.
Honorable mentions: Nemanja Matic, Juan Mata, Dries Mertens, Andrea Belotti
Paul Pogba ??
Age: 29
Position: Central midfielder
Potential suitors: Juventus, Paris Saint-Germain
Deja vu. Pogba is leaving Manchester United for the second time, and Turin – again – seems his likeliest destination. Reports suggest a four-year deal is imminent, with Pogba set to reunite with Max Allegri and, hopefully for Juventus, add panache to a midfield desperately lacking that type of spark.
? Prediction: Signs for Juventus
Paulo Dybala ??
Age: 28
Position: Forward
Potential suitors: Inter Milan, Tottenham Hotspur, Atletico Madrid
Since Dybala's departure from Juventus was confirmed, a switch to rivals Inter has been in the offing. The Argentine's agent met with the Nerazzurri brass last week, and continued talks are expected. When healthy, the left-footed attacker is one of Serie A's most spellbinding talents.
? Prediction: Signs for Inter Milan
Ousmane Dembele ??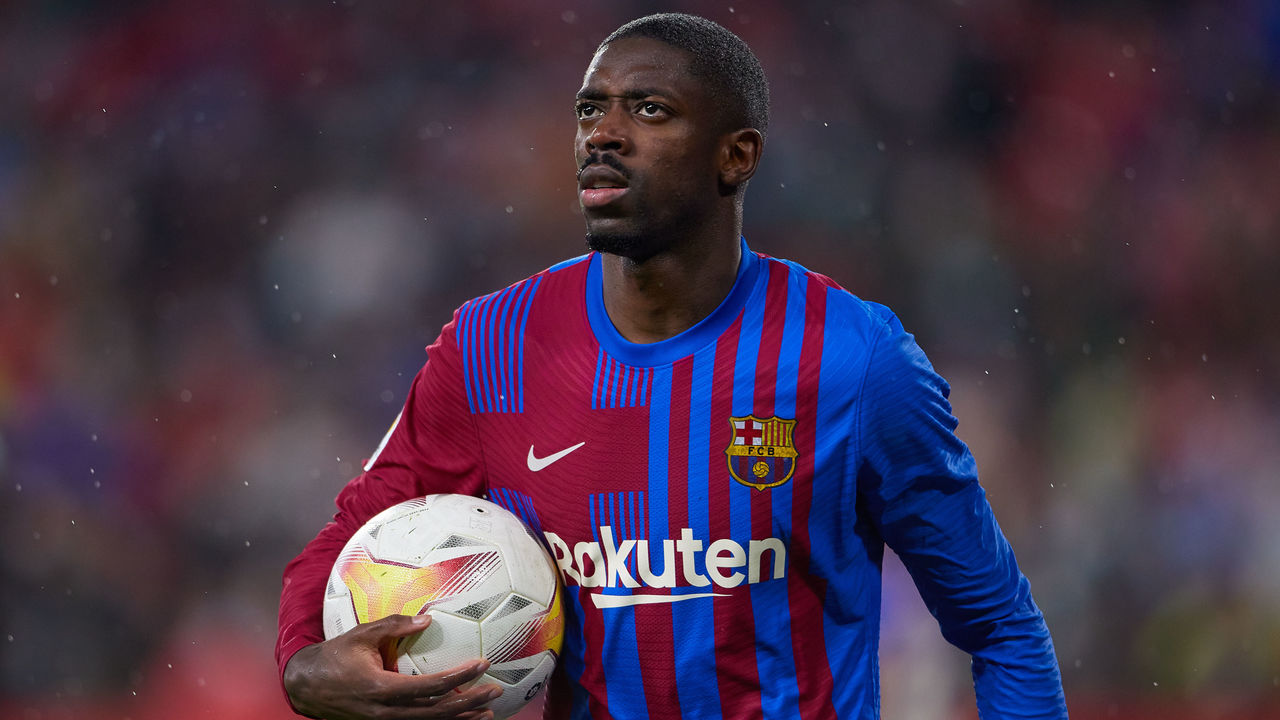 Age: 25
Position: Winger
Potential suitors: Barcelona, Chelsea, Paris Saint-Germain
A clear fracture exists between Dembele and Barcelona's front office, but the oft-injured Frenchman looked spectacular on the pitch under Xavi. Despite playing fewer than 1,500 minutes, Dembele led La Liga in assists last season. His creativity and playmaking are appreciated by former boss Thomas Tuchel.
? Prediction: Signs for Chelsea
Franck Kessie ??
Age: 25
Position: Central midfielder
Potential suitors: Barcelona
Barcelona's infamous financial situation is likely the only thing holding up Kessie's move. After playing a vital role in helping AC Milan end their Scudetto drought, the Ivorian midfielder might find himself in a more intense fight for minutes in Catalonia. How he slots into Xavi's team will be fascinating.
? Prediction: Signs for Barcelona
Angel Di Maria ??
Age: 34
Position: Winger
Potential suitors: Juventus, Barcelona, Benfica
Di Maria's decorated tenure at Paris Saint-Germain is now over, and he's mulling a few options. He wants to play one more season in Europe before returning home to Argentina. Juventus, where he can help bridge the gap until Federico Chiesa returns from his ACL tear, seems a good fit.
? Prediction: Signs for Juventus
Gareth Bale ?gbwls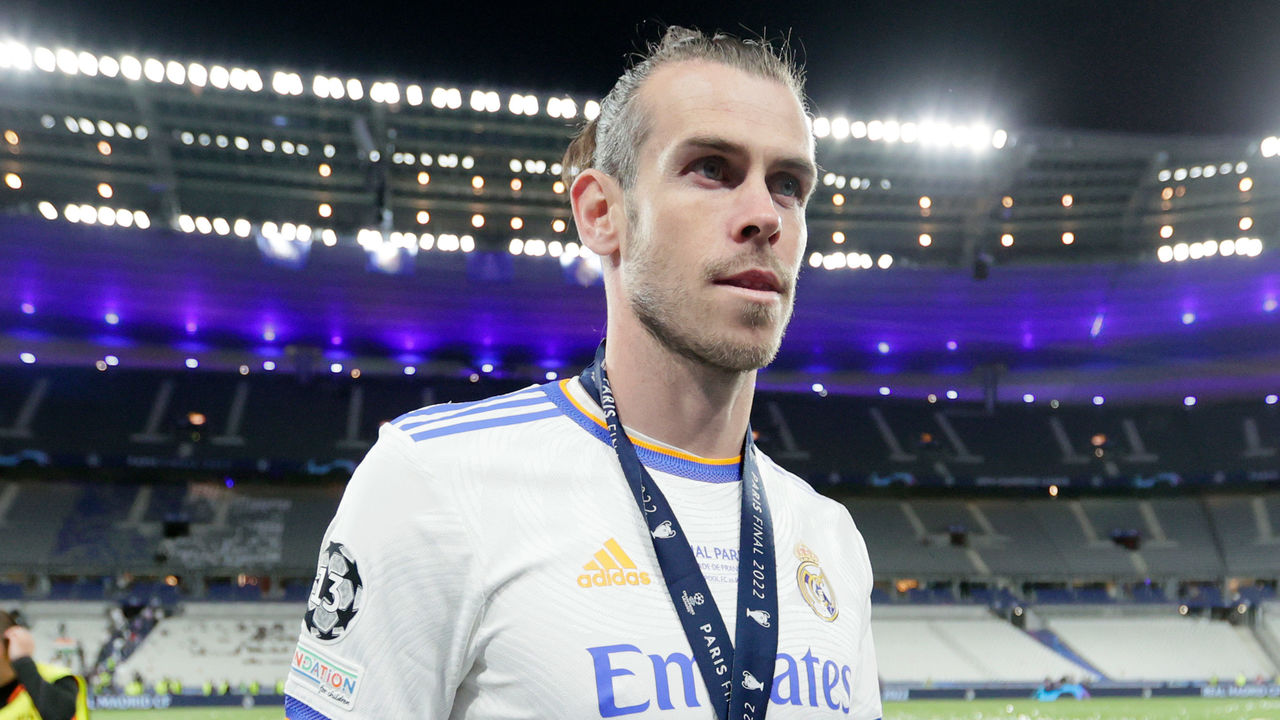 Age: 32
Position: Forward
Potential suitors: Cardiff City, Tottenham Hotspur, AS Roma
One thing is certain with regards to Bale's future: he's not joining Getafe. After leaving Real Madrid, the Welshman could seek a lower-leverage situation where he can focus on being in top shape for the World Cup. Cardiff City may seem an improbable destination, but the Bluebirds fit Bale's need.
? Prediction: Signs for Cardiff City
Andreas Christensen ??
Age: 26
Position: Center-back
Potential suitors: Barcelona
Much like Kessie, all roads seemingly lead to the Camp Nou for Christensen following the end of his lengthy Chelsea career. Having played directly alongside Antonio Rudiger in west London, the next time the Danish center-back meets his ex-teammate could be as combatants in El Clasico.
? Prediction: Signs for Barcelona
Christian Eriksen ??
Age: 30
Position: Central midfielder
Potential suitors: Brentford, Tottenham Hotspur, Manchester United
Eriksen signed a short-term contract with Brentford in January to make his uplifting return and quickly proved that he's still more than capable of making a difference on the pitch. Romance may be dead in football, but the two sides continuing their story together would be a truly welcome sight.
? Prediction: Renews contract with Brentford
Divock Origi ??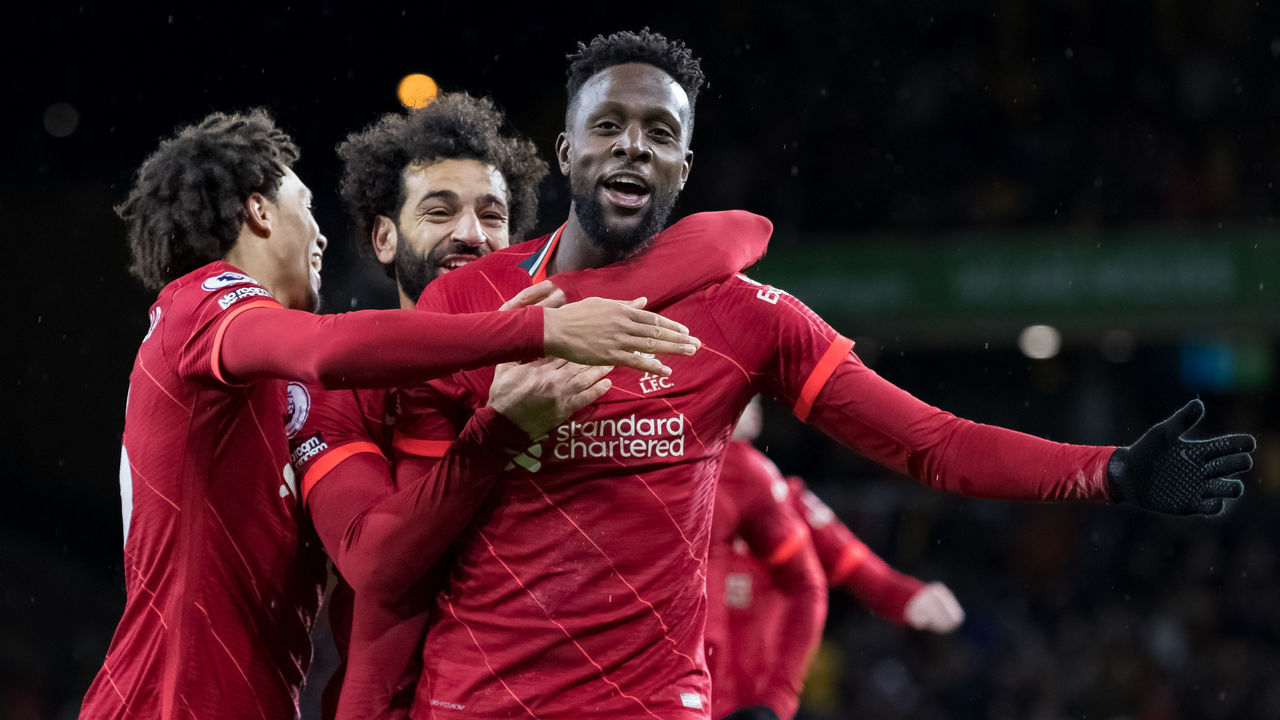 Age: 27
Position: Forward
Potential suitors: AC Milan
Few players make Jurgen Klopp radiate quite like Origi, whom the German bench boss described as a Liverpool "legend" prior to his departure. "A pure joy … Wherever he will go, he will be successful," Klopp added. That's great news for AC Milan. They've been pursuing the clutch scorer for some time.
? Prediction: Signs for AC Milan
Luis Suarez ??
Age: 35
Position: Striker
Potential suitors: River Plate, Atalanta, Lazio, Aston Villa
Suarez played the fewest league minutes of his career this past season and recorded his lowest goal tally in a decade. That hasn't dampened his suitors' spirits, though. River Plate, who are losing hotshot Julian Alvarez to Manchester City, have made a formal approach for the veteran striker.
? Prediction: Signs for River Plate
Fernandinho ??
Age: 37
Position: Central midfielder
Potential suitors: Athletico Paranaense, Flamengo
Fernandinho caught Pep Guardiola by surprise when he announced in April that he was leaving Manchester City. The Brazilian said family considerations would factor heavily into his next move. Athletico Paranaense, where he started his professional career, are located in his home state of Parana.
? Prediction: Signs for Athletico Paranaense
Andre Onana ??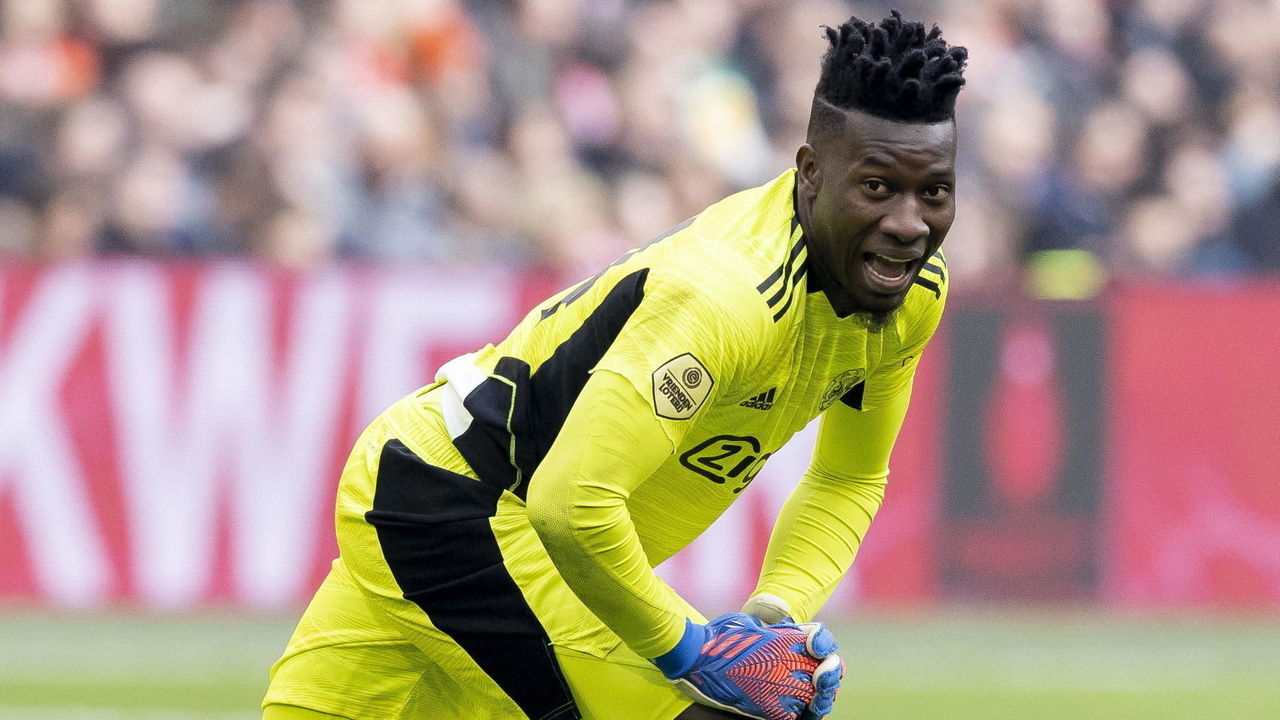 Age: 26
Position: Goalkeeper
Potential suitors: Inter Milan
With a nine-month doping ban firmly in his rearview, Onana has been tipped as the long-term replacement for Samir Handanovic at Inter. Whether Onana assumes first-choice duties immediately or has to be patient for his chance, Inter fans will be happy to have someone other than Ionut Radu on deck.
? Prediction: Signs for Inter Milan
Henrikh Mkhitaryan ??
Age: 33
Position: Attacking midfielder
Potential suitors: Inter Milan, AS Roma
It's going to be a busy summer at Inter HQ. In addition to Dybala and Onana – and potentially Romelu Lukaku, among others – the Coppa Italia holders are working to land Mkhitaryan. After Roma and Inter made their respective sales pitches, it seems the Armenian has settled on Simone Inzaghi's team.
? Prediction: Signs for Inter Milan
James Tarkowski ?gbeng
Age: 29
Position: Center-back
Potential suitors: Everton, Newcastle United
With Burnley dropping into the Championship, Tarkowski is looking elsewhere to remain in the Premier League. The imposing defender won more aerial duels than any player in England's top flight last season and would slot in nicely for an Everton side that was hopeless at defending set pieces.
? Prediction: Signs for Everton
Alessio Romagnoli ??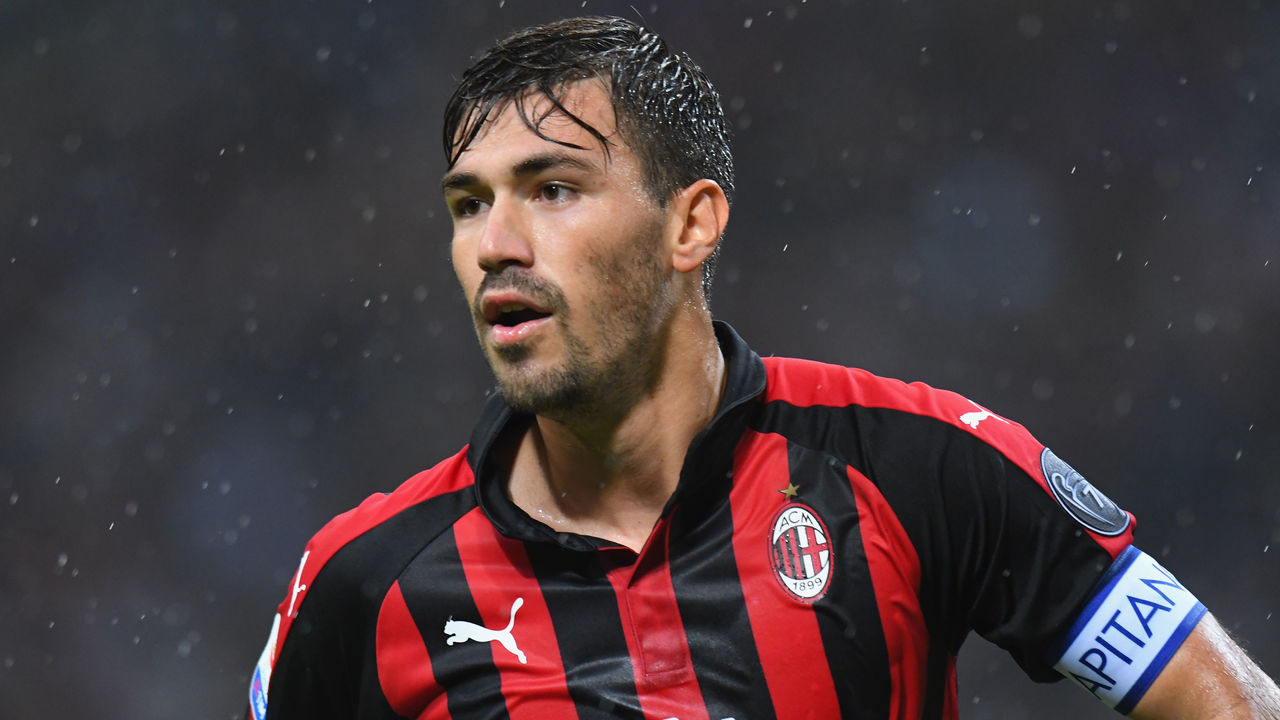 Age: 27
Position: Center-back
Potential suitors: Lazio, Fiorentina, Valencia
Romagnoli may be the club captain, but Fikayo Tomori and Pierre Kalulu surpassed him on the depth chart. The pair became the Rossoneri's go-to defensive duo during their stretch run to the Scudetto. Romagnoli is being eyed by Lazio, who can't rely on 34-year-old Francesco Acerbi forever.
? Prediction: Signs for Lazio
Isco ??
Age: 30
Position: Attacking midfielder
Potential suitors: AS Roma, Sevilla, Real Betis
After nine trophy-laden years, Isco departs Real Madrid, where his influence waned. He started just two league games in 2021-22. The gifted Spaniard wants to stay in his homeland and could help a Sevilla team that mustered by far the fewest goals of La Liga's top-five finishers last season.
? Prediction: Signs for Sevilla
Axel Witsel ??
Age: 33
Position: Central midfielder
Potential suitors: Marseille, Manchester United, Tottenham Hotspur
Witsel's winding career likely has one stop in Europe remaining. The midfielder, still a key member of the Belgian national team, has admirers in England. But a move to Champions League-bound Marseille might make the most sense. He could slot in and fill the role vacated by Boubacar Kamara.
? Prediction: Signs for Marseille
Corentin Tolisso ??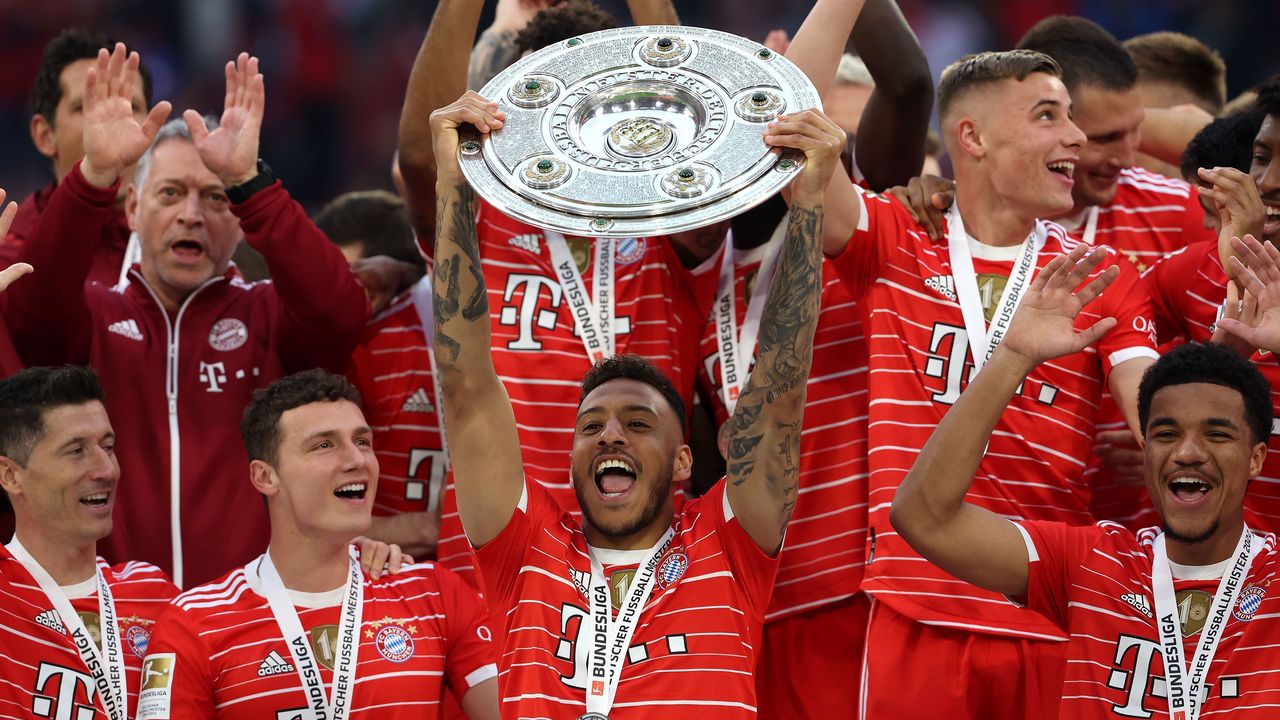 Age: 27
Position: Central midfielder
Potential suitors: Lyon, Arsenal
It could be a summer of reunions for Lyon. Having re-signed Alexandre Lacazette, president Jean-Michel Aulas admitted he contacted Tolisso, too. After struggling with serious injuries at Bayern Munich, the Frenchman is "5,000% convinced" he can return to his physical peak.
? Prediction: Signs for Lyon
Jesse Lingard ?gbeng
Age: 29
Position: Attacking midfielder
Potential suitors: West Ham United, Newcastle United
Footballers, like anyone, want to feel valued by their employer. Manchester United no longer appreciates his versatile skill set, so Lingard could be in line for a return to West Ham United. That's where he dazzled in a red-hot loan spell last year. If the sides can make the salary figures work, it's a no-brainer.
? Prediction: Signs for West Ham United
Zlatan Ibrahimovic ??
Age: 40
Position: Striker
Potential suitors: AC Milan, Inter Miami
Ibrahimovic is facing up to eight months on the sidelines after undergoing knee surgery in May, which complicates matters regarding his future. Re-signing with AC Milan, where his leadership of a young squad was even more important than his on-field contributions, seems prudent for all.
? Prediction: Renews with AC Milan
Already signed this summer
Kylian Mbappe – Renewed with Paris Saint-Germain
Luka Modric – Renewed with Real Madrid
Antonio Rudiger – Joined Real Madrid
Ivan Perisic – Joined Tottenham Hotspur
Noussair Mazraoui – Joined Bayern Munich
Boubacar Kamara – Joined Aston Villa
Alexandre Lacazette – Joined Lyon
Matthias Ginter – Joined Freiburg
Transfer window preview: Top 50 players who could move this summer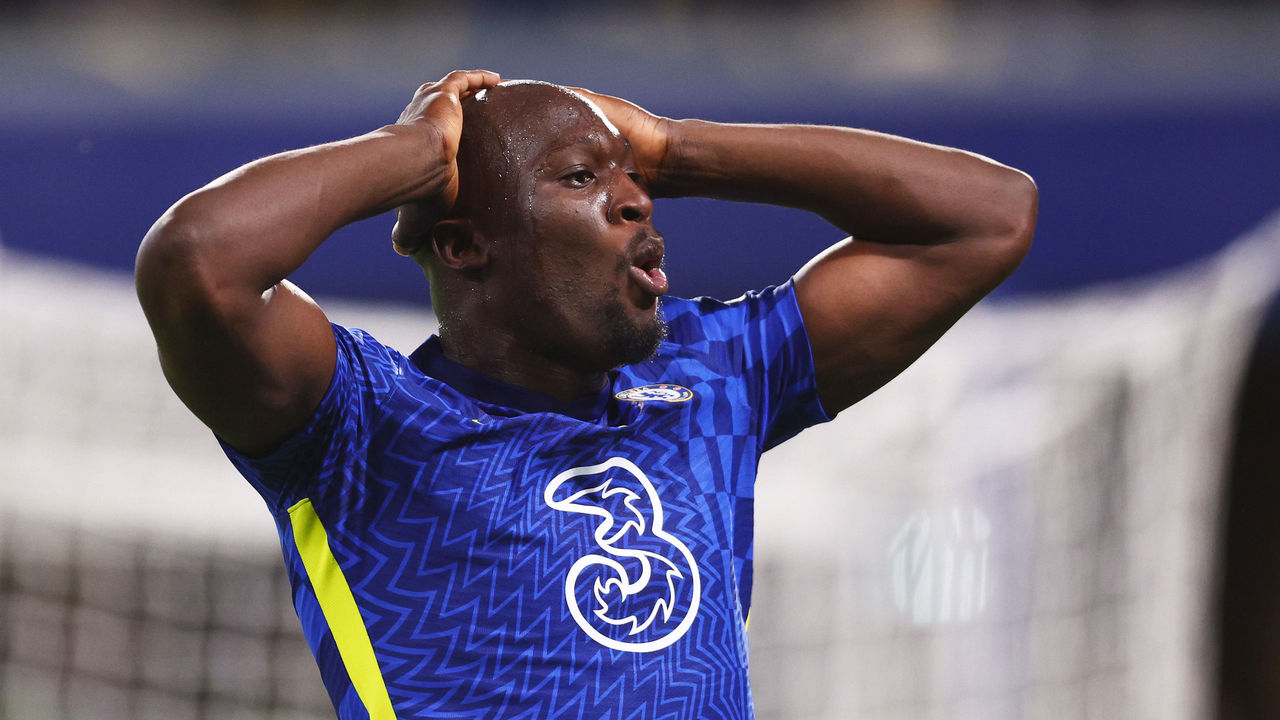 With the summer transfer window set to officially open Friday, we're teeing up the wheeling and dealing by presenting 50 high-profile players who could be on the move in the coming months. Stay tuned for our rundown of the best impending free agents next week.
Transfer window details
| Country | Window Open | Deadline Day |
| --- | --- | --- |
| England | June 10 | Sept. 1 |
| Spain | July 1 | Sept. 1 |
| Germany | July 1 | Sept. 1 |
| Italy | July 1 | Aug. 31 |
| France | July 1 | Aug. 31 |
Note: Estimated transfer values provided by transfermarkt.com.
Premier League
Marc Cucurella (Brighton & Hove Albion)
Age: 23 | Position: Left-back | Estimated value: €20M
Cucurella played more league minutes (3,089) during his debut season at Brighton than any outfield player. Potential suitors, including Manchester City, clearly appreciated what they saw from the follically endowed Spaniard.
Armando Broja (Chelsea)
Age: 20 | Position: Striker | Estimated value: €18M
Broja is another gem from Chelsea's infamous "loan army." He turned plenty of heads with an impressive 2021-22 campaign at Southampton, and the Blues now have a tough decision to make with numerous interested clubs circling.
Jorginho (Chelsea)
Age: 30 | Position: Central midfielder | Estimated value: €45M
Having fallen from the heights of being a Ballon d'Or finalist in 2021, Jorginho is entering the final year of his contract at Stamford Bridge. The Italian international could be tempted by a move back to Serie A this summer.
Romelu Lukaku (Chelsea)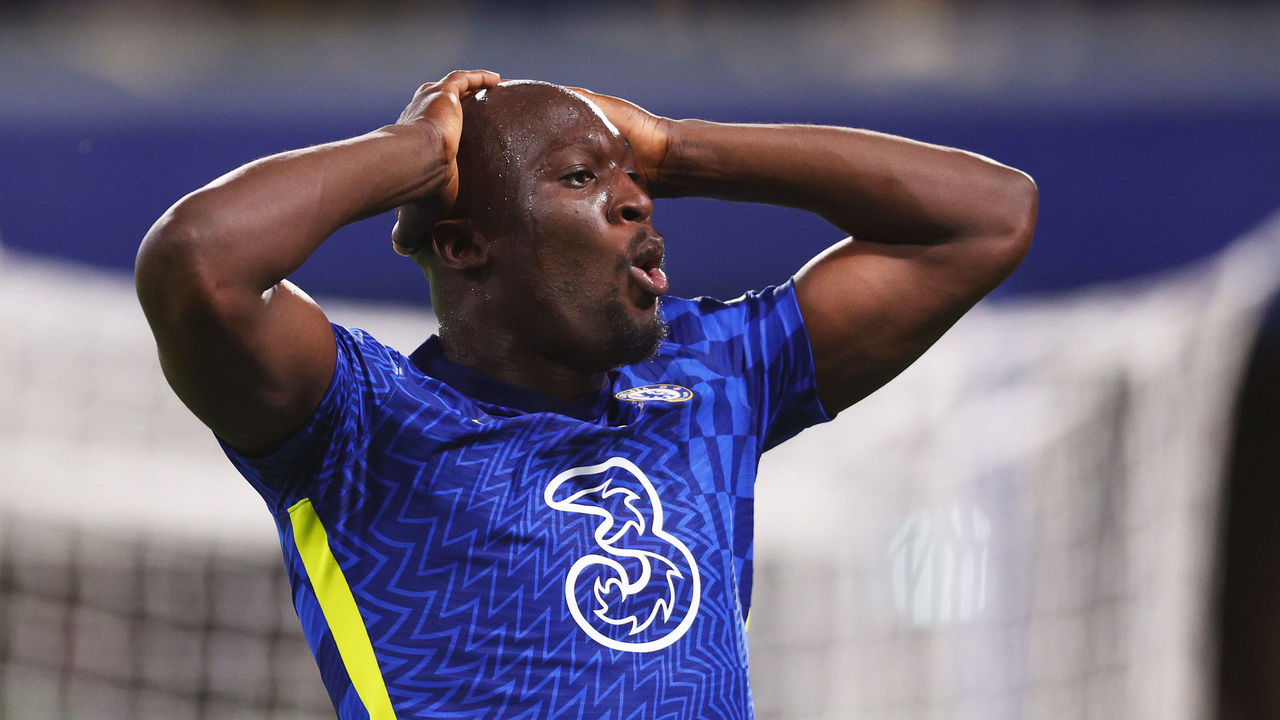 Age: 29 | Position: Striker | Estimated value: €85M
Despite ending his first season back in west London as Chelsea's top scorer in all competitions, Lukaku's club-record €115-million return was a letdown. Now, a sensational loan move back to Inter Milan is being touted.
Richarlison (Everton)
Age: 25 | Position: Forward | Estimated value: €50M
After narrowly avoiding relegation, Everton could help fund a significant rebuild by selling their unique Brazilian attacker. Richarlison racked up a team-leading 10 Premier League goals for the Toffees this past season.
Raphinha (Leeds United)
Age: 25 | Position: Winger | Estimated value: €45M
Had Leeds fallen into the Championship, Raphinha's departure would've been a foregone conclusion. Their top-flight survival makes the dynamic winger's situation hazy, though. Can cash-poor Barcelona afford him?
Kalvin Phillips (Leeds United)
Age: 26 | Position: Central midfielder | Estimated value: €50M
England's biggest clubs have had Phillips on their radar for quite some time. Manchester City and Liverpool, the nation's two best teams, are monitoring the tactically astute midfielder. A possible Fernandinho replacement, perhaps?
Youri Tielemans (Leicester City)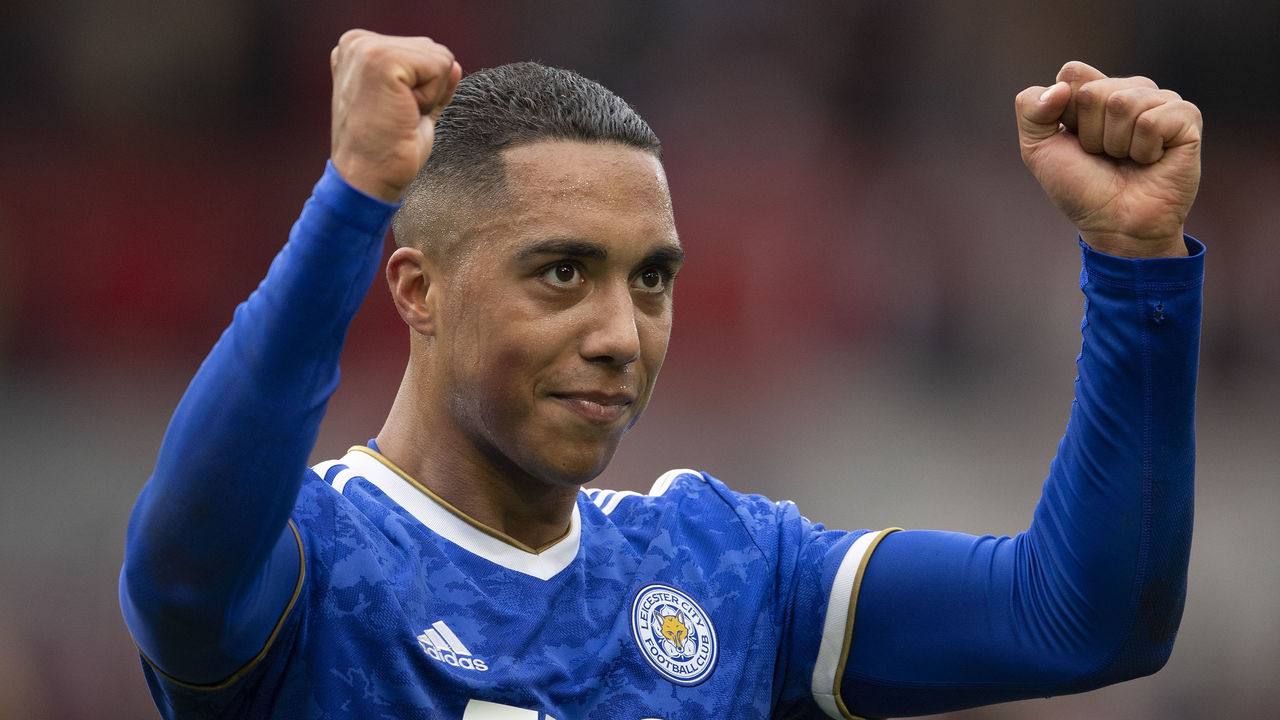 Age: 25 | Position: Central midfielder | Estimated value: €55M
Tielemans has long been linked with a move to Arsenal. The silky Belgian midfielder is approaching the final year of his contract and seemingly unwilling to ink an extension, so this summer could be the Gunners' best chance to strike.
Sadio Mane (Liverpool)
Age: 30 | Position: Forward | Estimated value: €80M
This is one of the marquee transfer storylines to watch in the coming weeks – and possibly months. Mane wants to leave Liverpool – he's been suggesting as much publicly – and Bayern Munich are in negotiations over a big move.
Gabriel Jesus (Manchester City)
Age: 25 | Position: Forward | Estimated value: €50M
Erling Haaland's impending switch to Manchester City will have a huge cumulative effect on the market. The most obvious domino could be Jesus' departure from the Premier League champions.
Raheem Sterling (Manchester City)
Age: 27 | Position: Winger | Estimated value: €85M
Sterling is another player whose current contract expires in 2023. After garnering the fewest minutes of his Manchester City career since his debut season with the club, this may be the time for the English international to seek a move.
Anthony Martial (Manchester United)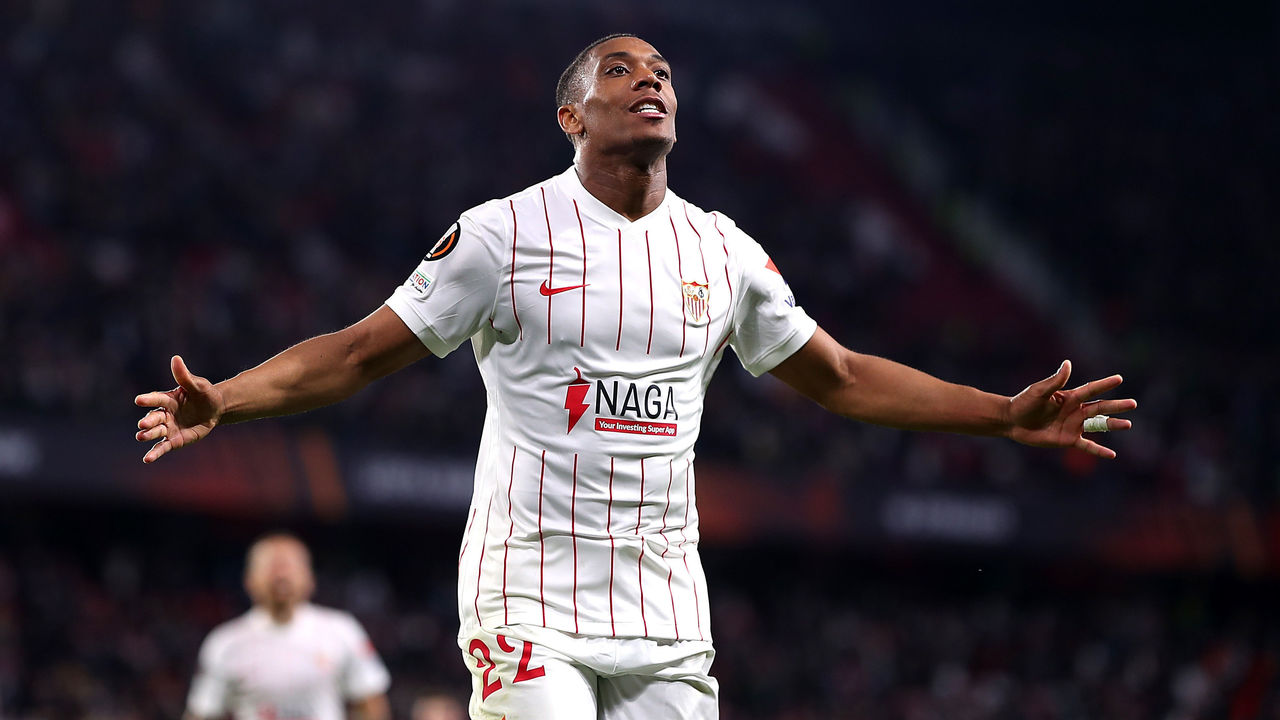 Age: 26 | Position: Forward | Estimated value: €16M
A loan spell at Sevilla didn't quite provide the "new atmosphere" Martial was looking for after sealing his desired move away from Manchester United. He'll now return to Old Trafford, but he's a prime candidate for a permanent transfer.
Marcus Rashford (Manchester United)
Age: 24 | Position: Forward | Estimated value: €70M
One of the most intriguing players to monitor this summer is Rashford. He's young and extremely talented but coming off a despondent season marred by injury and poor form.
Declan Rice (West Ham United)
Age: 23 | Position: Central midfielder | Estimated value: €75M
Rice is West Ham's prized asset. A contract until 2024 – with a club option for an additional year – puts the Hammers in an exceedingly strong position here. Any interested clubs will need to pony up serious cash to acquire him.
La Liga
Alvaro Morata (Atletico Madrid)
Age: 29 | Position: Forward | Estimated value: €25M
Morata's future is unclear now that his two-year loan spell at Juventus is up. The Italian club can make the move permanent but want a discount on that €35-million option. Atletico are unwilling to budge. This could drag on for a while.
Renan Lodi (Atletico Madrid)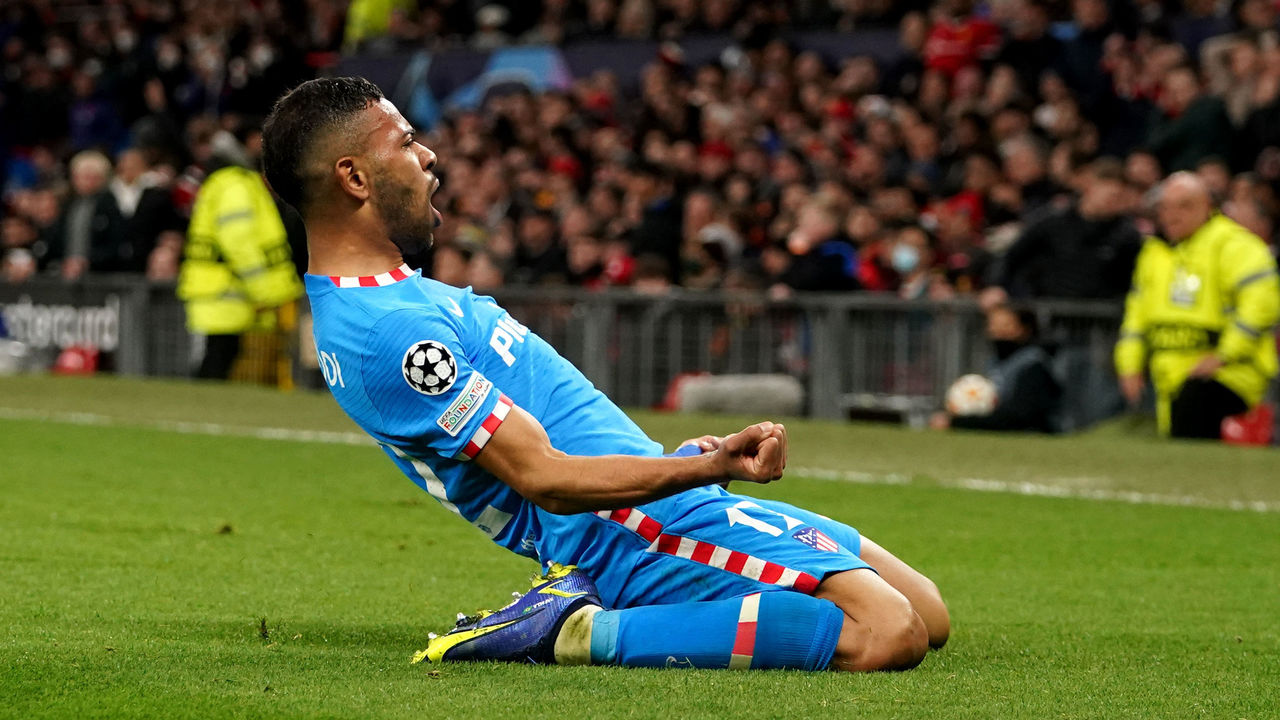 Age: 24 | Position: Left-back | Estimated value: €30M
Nouveau-riche Newcastle are making serious overtures here. The Brazilian would instantly provide a significant upgrade on the Magpies' current options at left-back and could kickstart a busy summer for Eddie Howe's team.
Frenkie de Jong (Barcelona)
Age: 25 | Position: Central midfielder | Estimated value: €60M
The mere thought of selling De Jong would be ludicrous if it weren't for Barcelona's ruinous financial state. However, the club needs cash to fund other signings. Whether the Dutchman will be open to leaving is another matter, though.
Marco Asensio (Real Madrid)
Age: 26 | Position: Winger | Estimated value: €60M
Once one of the game's most exciting young attackers, serious injuries have relegated Asensio to a bench role at Real Madrid. The Spaniard wants more "regularity" with his playing time, but he likely needs to move elsewhere to find it.
Alexander Isak (Real Sociedad)
Age: 22 | Position: Striker | Estimated value: €30M
Despite the 22-year-old being in the formative years of his career, Isak's name has been a permanent fixture of recent transfer windows. With Haaland and Kylian Mbappe off the board, the skillful Swede will be in the spotlight again.
Jules Kounde (Sevilla)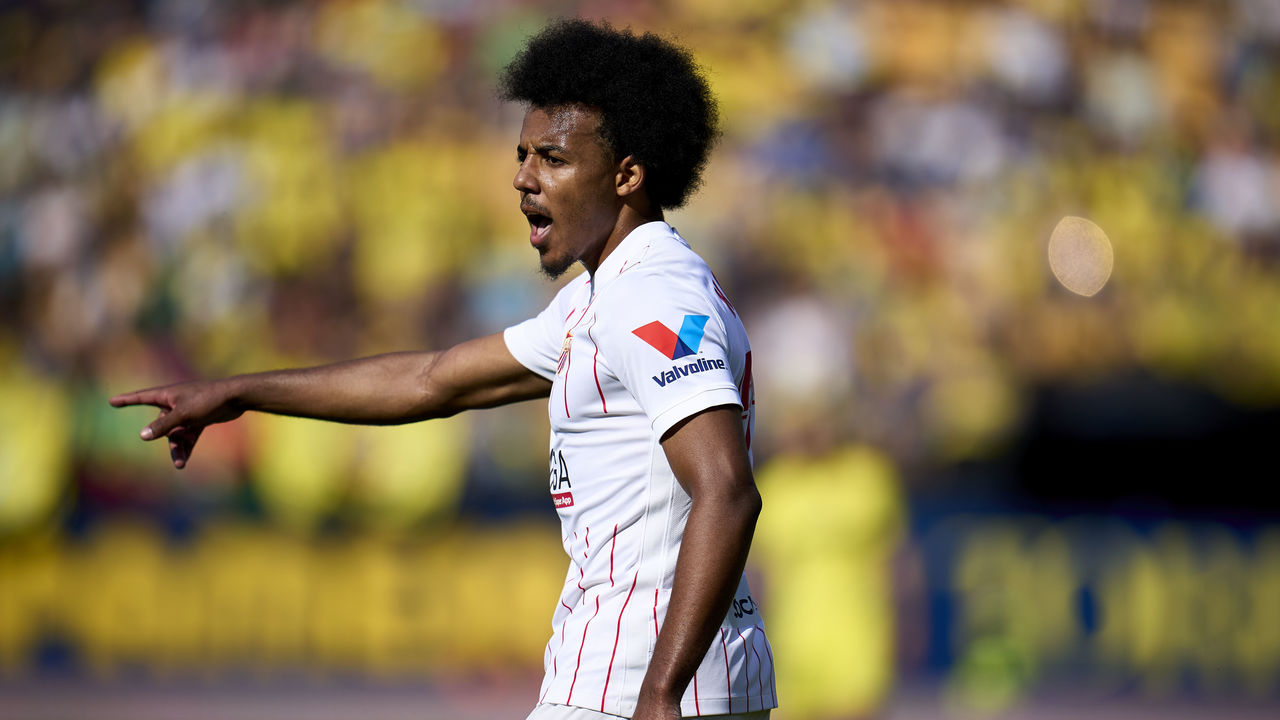 Age: 23 | Position: Center-back | Estimated value: €60M
Now that Chelsea's ownership saga is in the rearview, the Blues can fully pursue longtime target Kounde. The French defender would fill an obvious need with Antonio Rudiger already gone and Andreas Christensen likely to follow.
Carlos Soler (Valencia)
Age: 25 | Position: Central midfielder | Estimated value: €50M
Former president Anil Murthy may be out of the picture, but after spending his entire senior career to date at his hometown team, the time may be right for Soler to look elsewhere and leave the volatile club.
Pau Torres (Villarreal)
Age: 25 | Position: Center-back | Estimated value: €50M
A deep Champions League run helped many throughout European football recognize what those in Spain already knew: Torres can be the anchor around which a top-notch defense is built. Tottenham Hotspur are circling.
Serie A
Nicolo Zaniolo (AS Roma)
Age: 22 | Position: Forward | Estimated value: €33M
After two significant knee injuries, Zaniolo looked to once again be approaching his explosive, powerful best near the end of the season. Roma will fight hard to retain the scorer of the Conference League-winning goal.
Alessandro Bastoni (Inter Milan)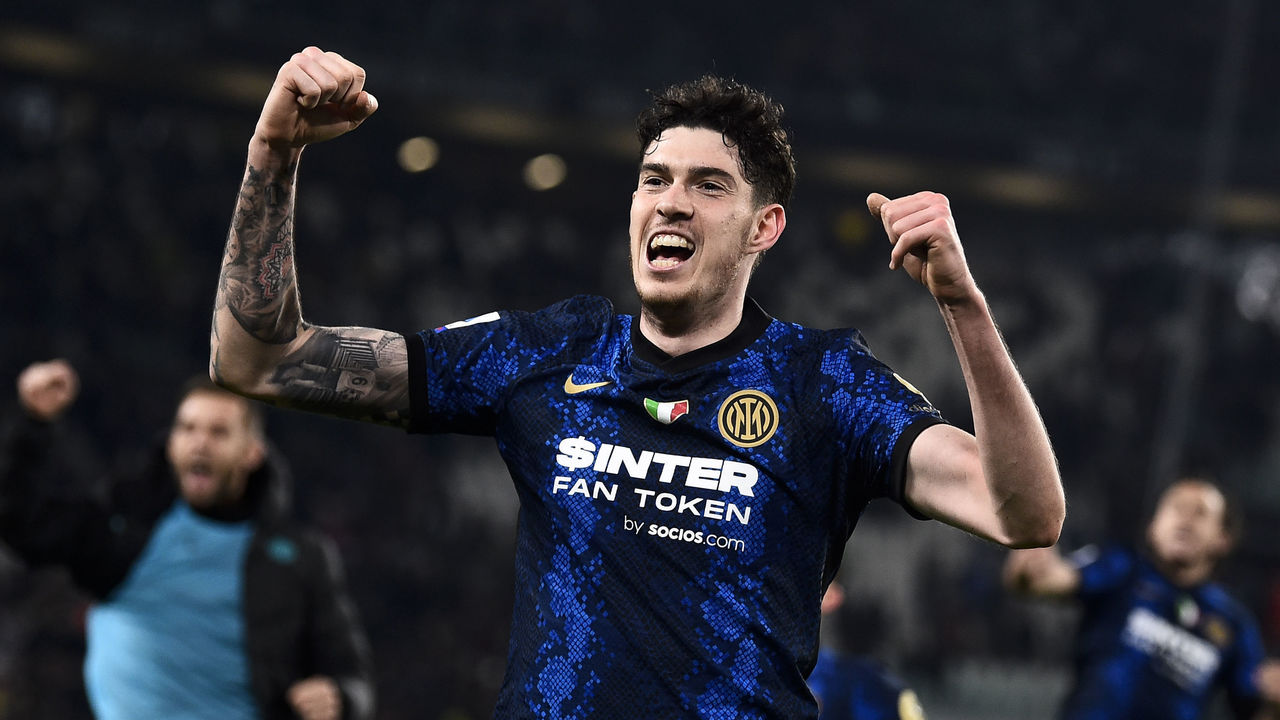 Age: 23 | Position: Center-back | Estimated value: €60M
Bastoni, the future pillar of Italy's backline, is the prototypical modern defender, equally comfortable carrying the ball as he is winning it back. A left-footed center-back is also one of the most coveted profiles in the sport.
Lautaro Martinez (Inter Milan)
Age: 24 | Position: Striker | Estimated value: €75M
Inter apparently have hopes of landing both Lukaku and Paulo Dybala this summer. Making that happen will likely require sacrificing Martinez, who blossomed and led the Nerazzurri in scoring this past season.
Sergej Milinkovic-Savic (Lazio)
Age: 27 | Position: Central midfielder | Estimated value: €70M
Maybe this is the window when the seemingly endless Milinkovic-Savic rumors finally result in an actual transfer. At his best, the imposing Serbian is a game-breaking talent who blends physicality and nimble skill on the ball.
Kalidou Koulibaly (Napoli)
Age: 30 | Position: Center-back | Estimated value: €35M
A dominant force since arriving in Italy in 2014, Koulibaly remains an elite defensive presence for Napoli. So far, the club has withstood repeated efforts from some of Europe's top teams to sign the Senegalese star.
Victor Osimhen (Napoli)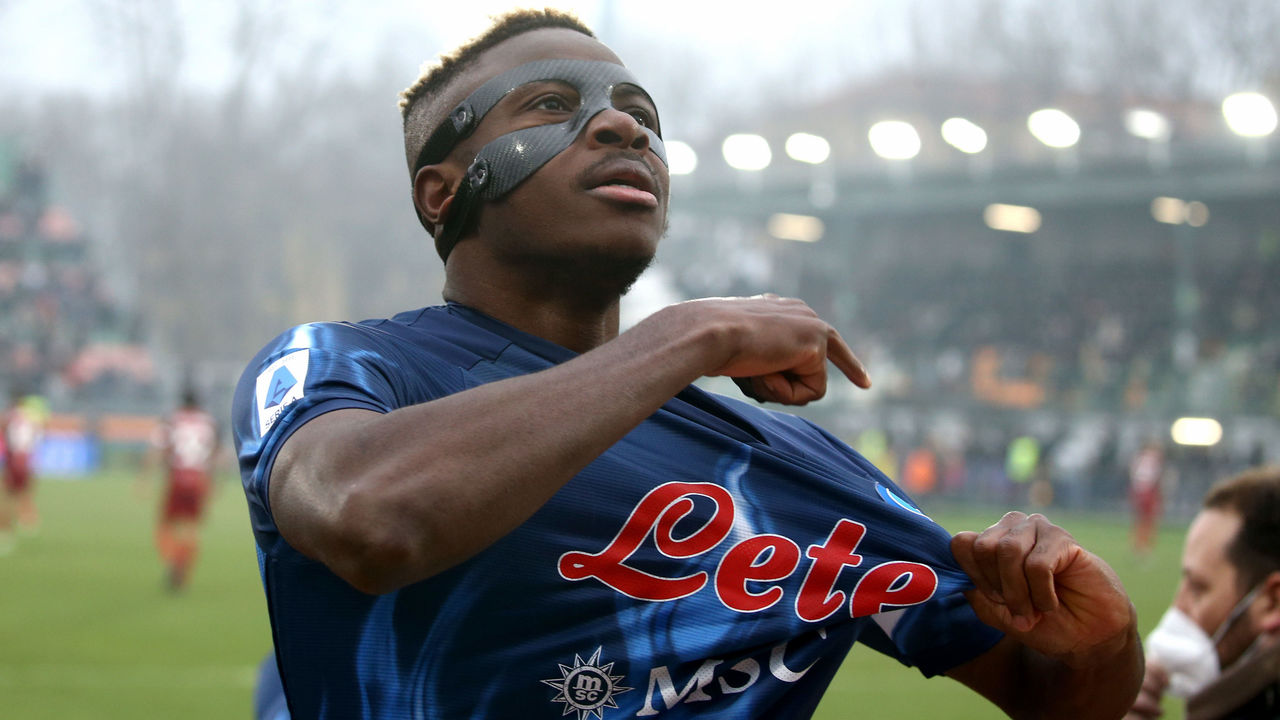 Age: 23 | Position: Striker | Estimated value: €65M
Osimhen is quickly becoming one of the most exhilarating strikers to watch in Europe. Lethal inside the penalty area and boasting blistering pace, he seems destined for a gargantuan transfer, perhaps to England, sometime soon.
Gianluca Scamacca (Sassuolo)
Age: 23 | Position: Striker | Estimated value: €30M
Scamacca broke out in a big way in 2021-22, scoring 16 goals as the focal point of Sassuolo's attack. The tattooed Italian is a handful for defenders with his angular frame and combativeness, and he has a penchant for the spectacular.
Gleison Bremer (Torino)
Age: 25 | Position: Center-back | Estimated value: €35M
He may not be a household name just yet, but there's a real argument that Bremer was the best defender in Italy this past season, full stop. Inter are moving quickly to try and secure his signature.
Bundesliga
Serge Gnabry (Bayern Munich)
Age: 26 | Position: Winger | Estimated value: €70M
The elephant-sized saga in Bavaria has largely overshadowed Gnabry's future. Still, Bayern would be wise to keep hold of the German international who has hit double figures in scoring in every season with the club.
Robert Lewandowski (Bayern Munich)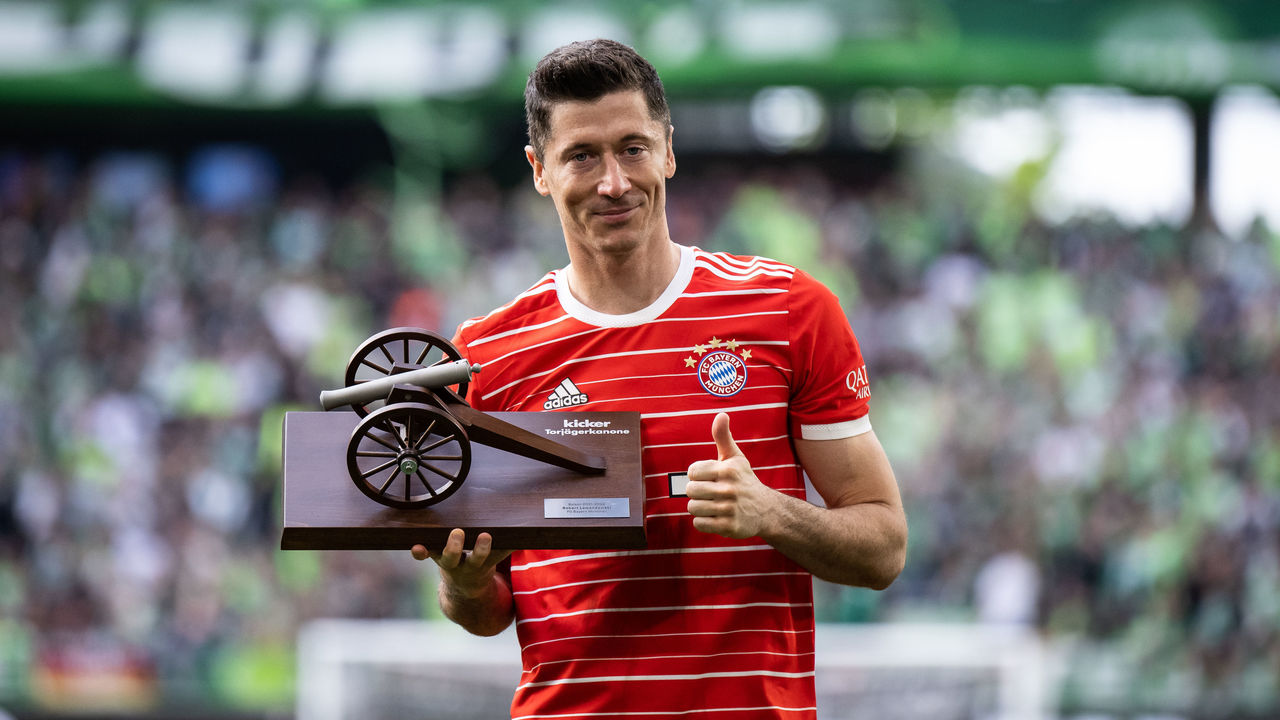 Age: 33 | Position: Striker | Estimated value: €50M
The biggest storyline of the window is also the summer's most bitter feud. Lewandowski has made it abundantly clear that he wants to leave Bayern Munich, with Barcelona his desired destination, much to the club's chagrin.
Manuel Akanji (Borussia Dortmund)
Age: 26 | Position: Center-back | Estimated value: €30M
Signing Niklas Sule and Nico Schlotterbeck could push Akanji toward the exit at Dortmund. The Swiss international, likely available for a reasonable sum, could turn into a prime opportunity for a club needing defensive help.
Filip Kostic (Eintracht Frankfurt)
Age: 29 | Position: Winger | Estimated value: €20M
Fresh off a starring role in Frankfurt's Europa League triumph, Kostic is on several clubs' radar. The Serbian wide player is a cerebral – and persistent – crosser of the ball and a dream for any center forward to play with.
Josko Gvardiol (RB Leipzig)
Age: 20 | Position: Center-back | Estimated value: €30M
Whether this summer or in the near future, Croatia's Gvardiol looks set to follow in the footsteps of former Leipzig defenders Dayot Upamecano and Ibrahima Konate in securing a big-money move.
Christopher Nkunku (RB Leipzig)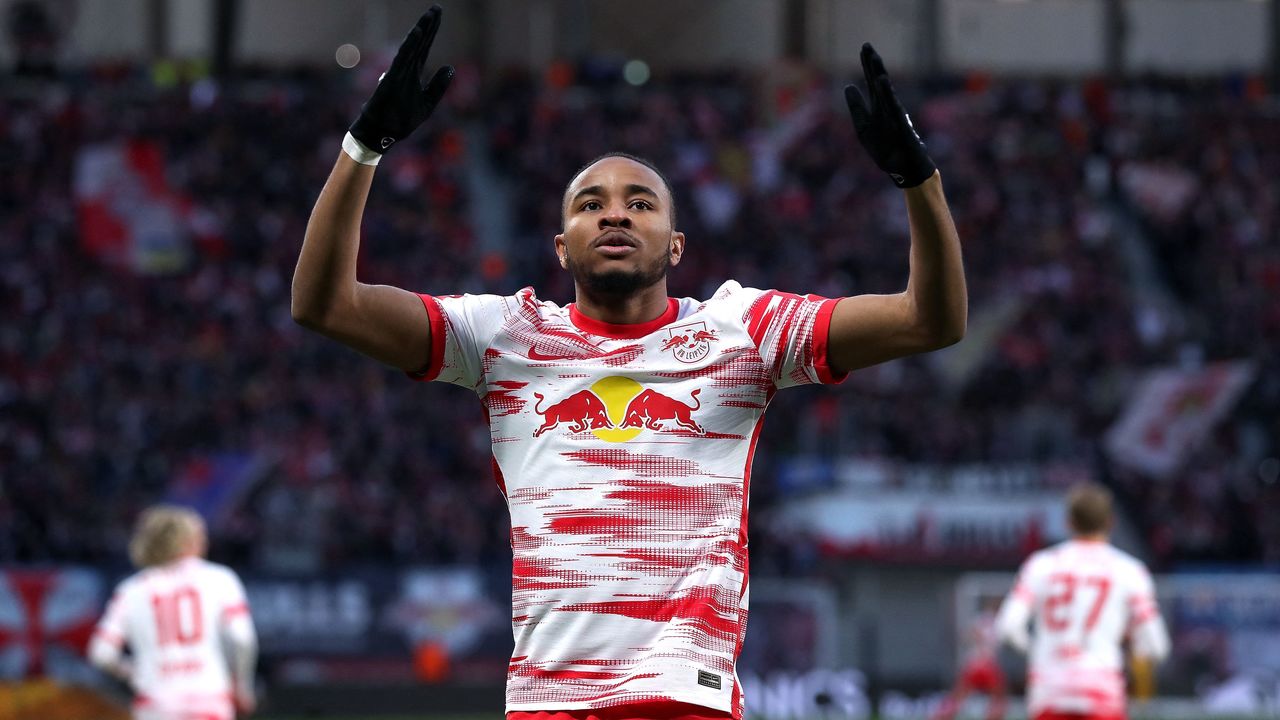 Age: 24 | Position: Attacking midfielder | Estimated value: €65M
No player raised his stock more in the last year than Nkunku. The Frenchman lit up every competition he touched, recording 35 goals and 16 assists. PSG, who let him get away in 2019 for peanuts, would love a mulligan.
Ligue 1
Benoit Badiashile (AS Monaco)
Age: 21 | Position: Center-back | Estimated value: €30M
The vaunted Monaco pipeline keeps producing. Badiashile, after an impressive season in the principality, has been touted as a possible Giorgio Chiellini replacement at Juventus. He has Premier League suitors aplenty, too.
Aurelian Tchouameni (AS Monaco)
Age: 22 | Position: Central midfielder | Estimated value: €60M
Speaking of that conveyor belt. Tchouameni is reportedly on the verge of a colossal €100-million move to Real Madrid, who faced competition from PSG and Liverpool for a player tabbed as France's next generational midfielder.
Sven Botman (Lille)
Age: 22 | Position: Center-back | Estimated value: €30M
AC Milan and Newcastle have been engaged in a tug-of-war for Botman's signature since at least January. The race to sign the defender continues to ebb and flow, with the English side believed to have grabbed the upper hand.
Jonathan David (Lille)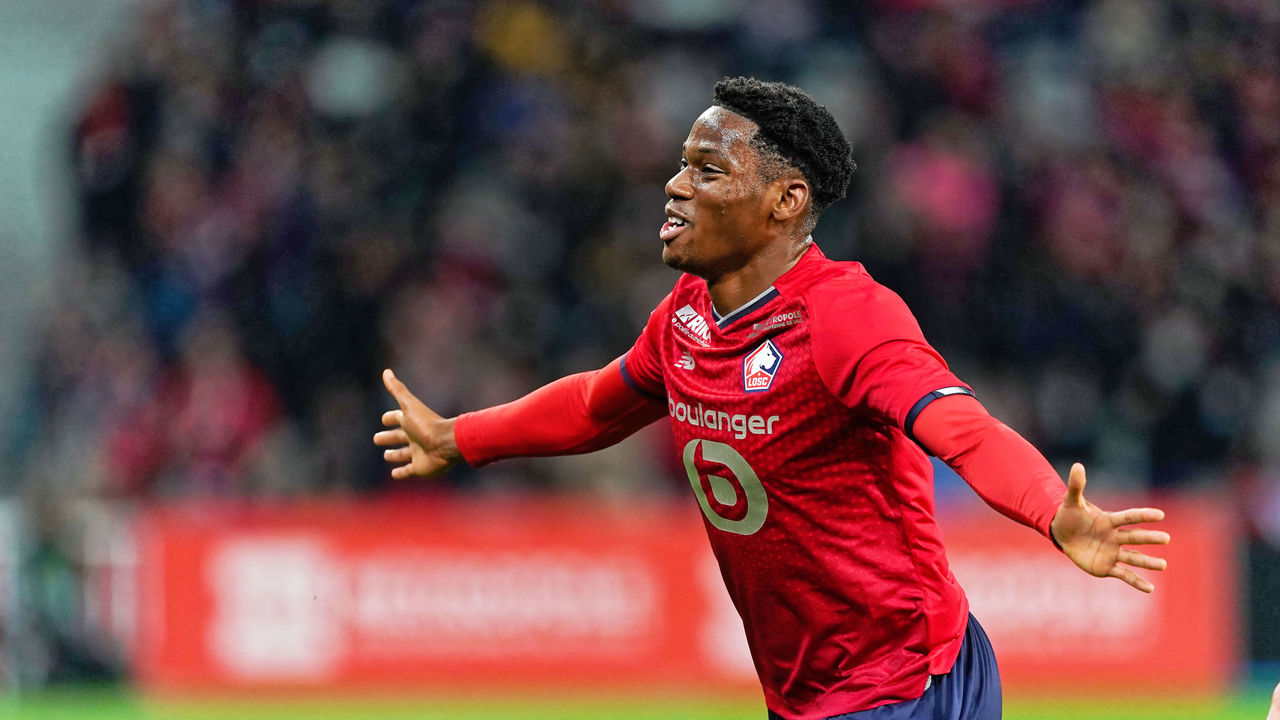 Age: 22 | Position: Striker | Estimated value: €45M
His scoring exploits for both Lille and Canada have generated a buzz, particularly in the Premier League. David was a key reason the Canadians finally ended their lengthy World Cup drought this year.
Renato Sanches (Lille)
Age: 24 | Position: Central midfielder | Estimated value: €28M
Sanches is back on track after an untimely move to Bayern Munich – and a pit stop at Swansea City – threatened to derail his burgeoning career. He appears to be on the verge of joining AC Milan, where his uptempo style will fit right in.
Lucas Paqueta (Lyon)
Age: 24 | Position: Attacking midfielder | Estimated value: €35M
Newcastle already made one big splash by signing a talented Brazilian midfielder from Lyon. The club could try to recreate that same formula this summer by reuniting Bruno Guimaraes with compatriot and friend Paqueta.
Jeremy Doku (Rennes)
Age: 20 | Position: Winger | Estimated value: €20M
There may not be a player anywhere with a more rapid first step than Doku, who, at 20 years old, still has plenty of room to grow. You only need to watch him torment defenders in wide positions to know why Liverpool are interested.
Elsewhere in Europe (and beyond)
Ryan Gravenberch (Ajax)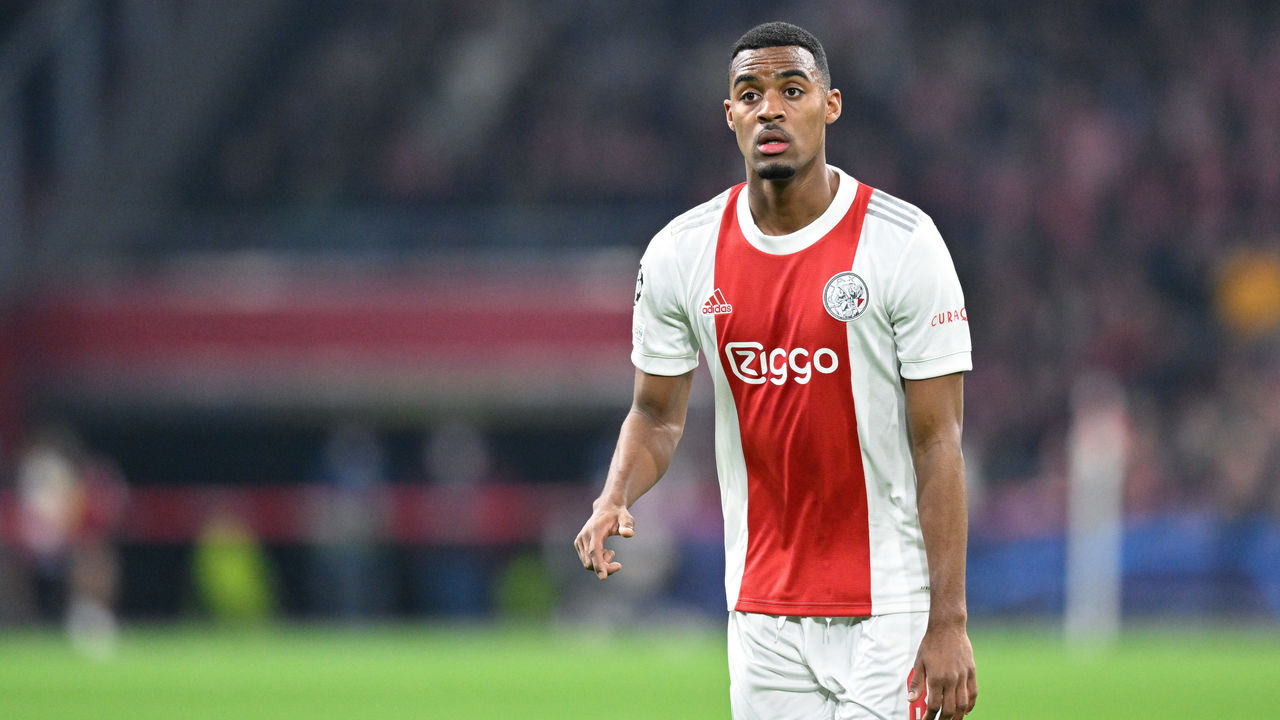 Age: 20 | Position: Central midfielder | Estimated value: €35M
Bayern Munich have seemingly beaten strong competition from several clubs to sign Gravenberch, the smooth Dutch midfielder who's garnered comparisons to Paul Pogba in the past. High praise, indeed.
Jurrien Timber (Ajax)
Age: 20 | Position: Center-back | Estimated value: €30M
Whenever a coach leaves one club for another, the rumor mill quickly roars into action speculating about the players who could follow along for the ride. Timber is exactly that player for new Manchester United boss Erik ten Hag.
Darwin Nunez (Benfica)
Age: 22 | Position: Striker | Estimated value: €55M
Benfica will be fielding a ton of calls in the coming weeks from clubs that missed out on the Haaland sweepstakes. Mobile and robust, Uruguayan international Nunez found the net with stunning frequency this past season.
Djed Spence (Middlesbrough)
Age: 21 | Position: Right-back | Estimated value: €8M
Spence was one of the standout performers who helped Nottingham Forest earn promotion to the Premier League. His loan spell at Forest may be over, but he'll almost definitely be in England's top flight next season regardless.
Valentin Castellanos (New York City FC)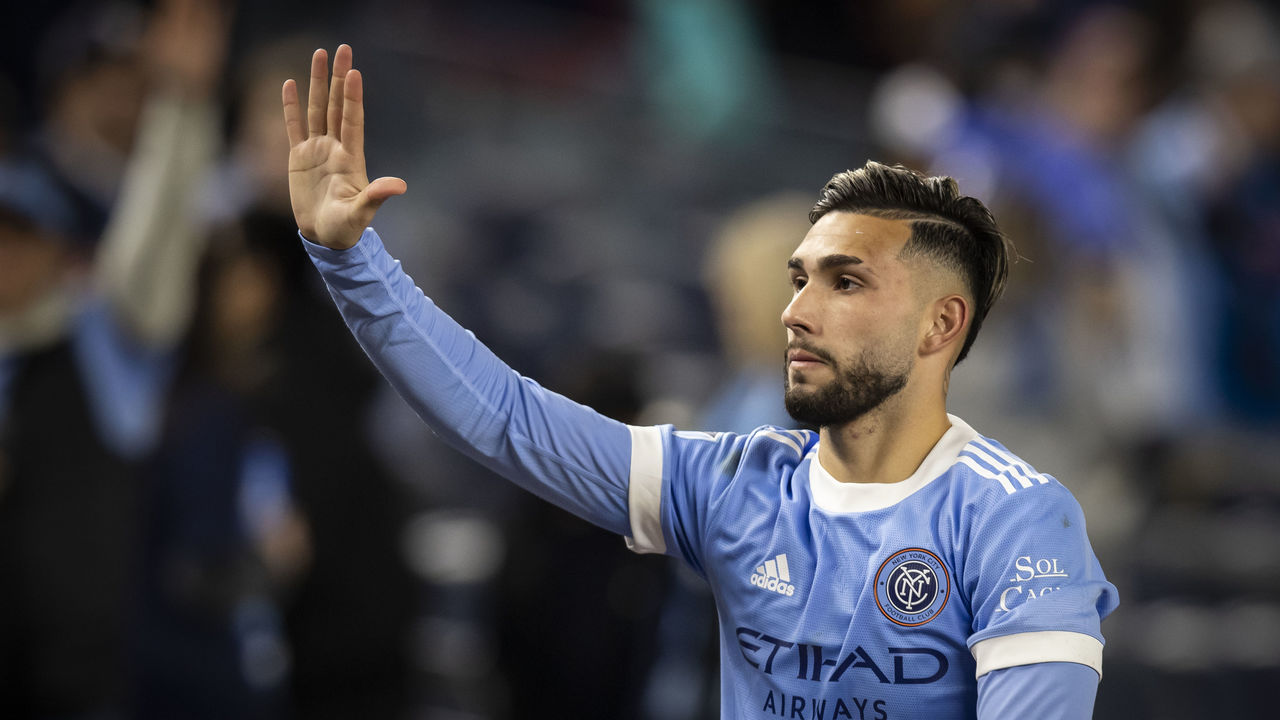 Age: 23 | Position: Striker | Estimated value: €12M
Castellanos was expected to make his big move prior to the start of the MLS season, but nothing materialized to the surprise of many. The reigning Golden Boot winner will garner plenty of interest again this summer, though.
Ibrahim Sangare (PSV Eindhoven)
Age: 24 | Position: Defensive midfielder | Estimated value: €16M
Sangare is a colossus in midfield. He made more tackles and interceptions combined (169) than any player in the Eredivisie this past season. He'll make his new defensive teammates, whoever they are, extremely happy.
Enzo Fernandez (River Plate)
Age: 21 | Position: Central midfielder | Estimated value: €15M
An all-action box-to-box presence, Fernandez is lightning in a bottle. He can progress the ball from deep midfield areas with an extensive passing range or dribble out of pressure himself. He's the latest gem to come out of El Monumental.
Stuff of legend: Why Real Madrid's Champions League run will never be replicated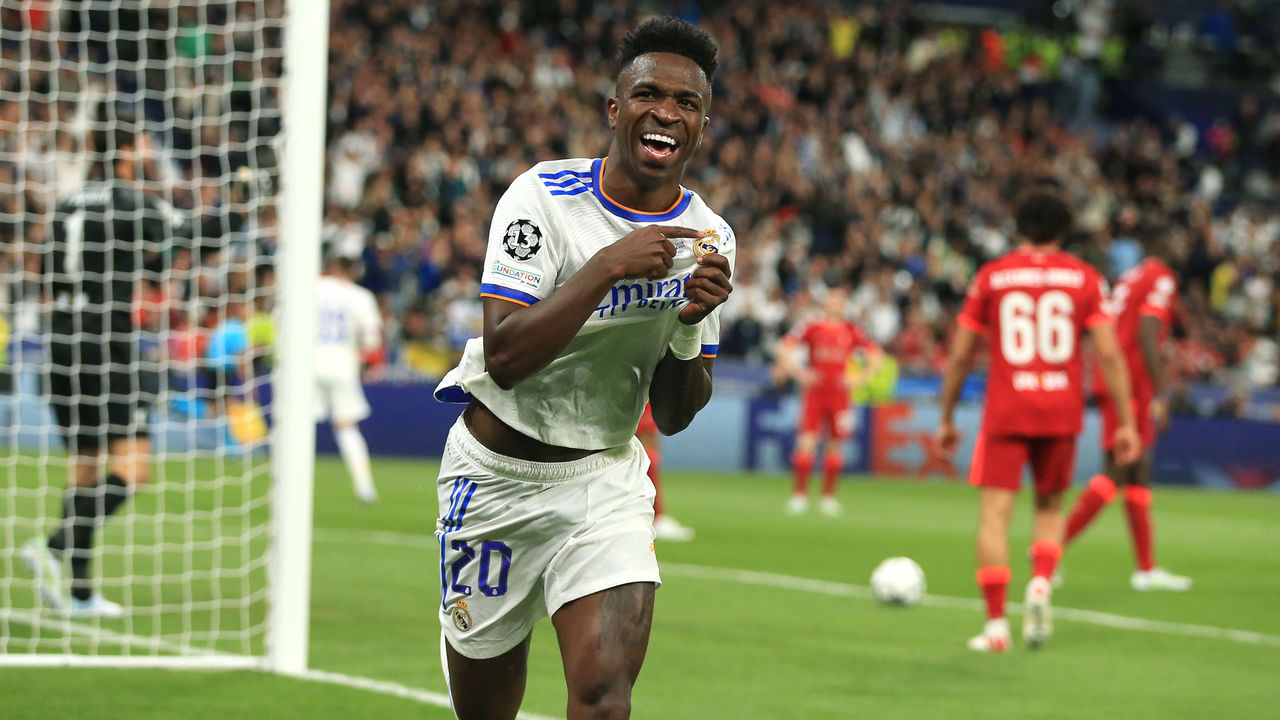 Real Madrid couldn't get the ball out of their own end, facing 10 shots in the first half alone. Thibaut Courtois made a series of acrobatic saves just to keep the match goalless.
And yet, Madrid were precisely where they wanted to be.
Liverpool outplayed their rivals for large parts of Saturday's Champions League final, but outplaying Madrid has rarely been enough this season. Los Blancos beat Paris Saint-Germain, Chelsea, and Manchester City despite playing, at most, an hour of dominant football across the entire knockout stage. It stood to reason they'd prove just as indestructible against Liverpool.
Carlo Ancelotti's side reached the showpiece event at the Stade de France playing possum. Like a boxer absorbing 11 rounds of brutality, it lived long enough to land the knockout punch in the 12th and final stanza. Madrid chose to suffer for long stretches, knowing they could manage games on the back foot until they could carve out moments, however transient, of their own.
Ancelotti needed Courtois to stand tall, and he did, making 59 saves in all to shatter the single-season Champions League record. He needed Dani Carvajal to clear the zone, as he did before Luis Diaz could get his head to the ball in the second half. He needed Casemiro to win fouls – even when he looked like the culprit. He needed the backbone to bend but not break.
Then, in short, concentrated bursts, Madrid's stars did their thing, just as Karim Benzema did when he scored three goals in 21 minutes to eliminate PSG and as Rodrygo did when came off the bench to score twice after the 90th minute against City. This time, it was Vinicius Junior who converted one of Madrid's only two shots on target Saturday to win Los Blancos their 14th European title.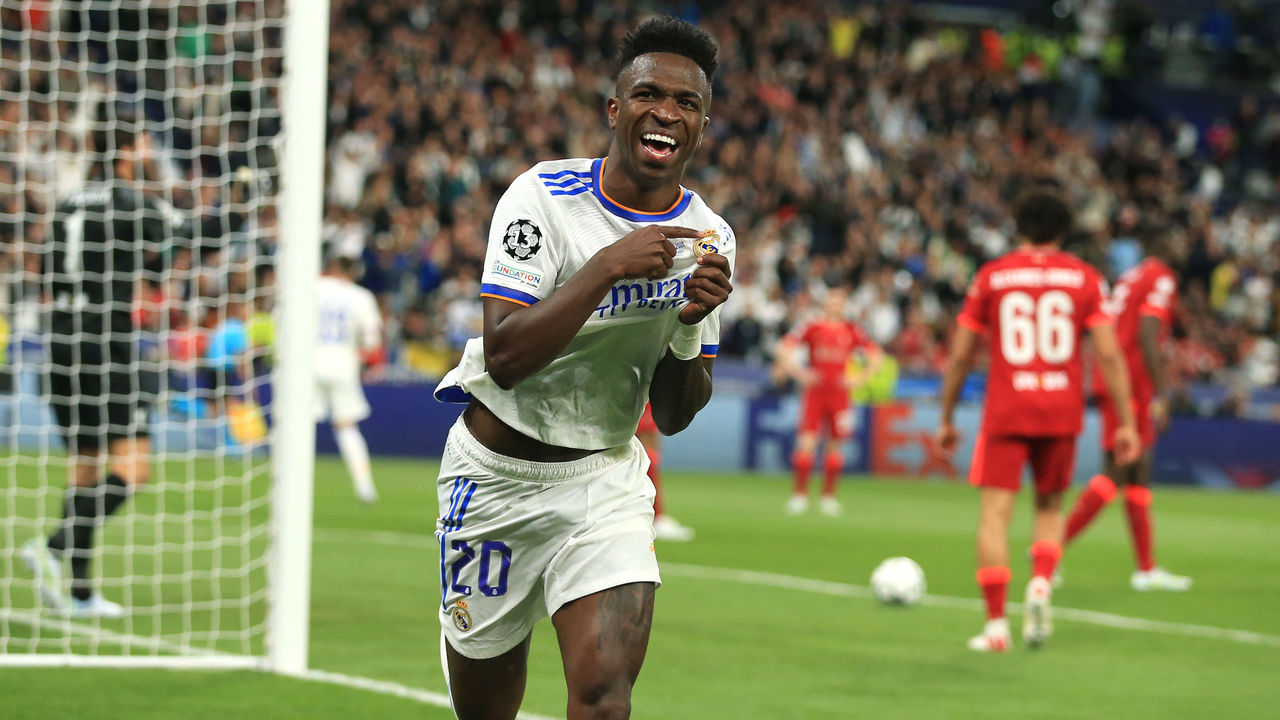 Madrid's reactive approach paid dividends. It allowed them to conserve energy through the season and enter the final run of fixtures as fresh as possible. Pressing high, as some of the best teams in Europe love to do, would've done more harm than good. Going full-tilt was simply not an option for this aging unit. A game of instinct, intellect, and intuition better suited this collection of stalwarts.
It also helped to be crowned La Liga champions by the end of April. Madrid went the last three weeks of the campaign without a game of significance. They took in the Iberian sun while Liverpool slogged through four emotionally charged fixtures in 12 days, including a final that went to penalties. The Reds couldn't possibly maintain the same intensity in their 63rd match of the season that they had even a month ago.
So Madrid knew they'd get an opportunity to punish Liverpool when they inevitably dropped off in the second half.
Their chance came in the last 15 minutes of the first half and the opening 15 minutes of the second half. Madrid controlled 60% possession in that half-hour block, wresting control from Liverpool as they sought a breather before the interval and then again as they jockeyed to reset the tempo at the start of the second. As Luka Modric stretched Liverpool's backline, sending one long ball after another, the Merseyside outfit finally cracked. Vinicius caught Trent Alexander-Arnold napping at the back post, and that was it.
Just like that, Madrid's window of opportunity slammed shut.
Madrid captured another fleeting moment, seizing it with both hands as it threatened to hurtle past them. They created precious little after that. Liverpool finished the game strong, forcing another four saves out of Courtois in the final 30 minutes, but found Madrid in too comfortable of a position to unnerve them.
Jurgen Klopp can still feel proud of his team's performance in Paris. Liverpool didn't do anything wrong. They just paid the price for relentlessly pursuing a historic quadruple. Playing so many games – especially at the business end of the season – worked against them. Ultimately, they lost to a team that preys on any sign of weakness, and it showed up, ever so briefly, in the middle of a European final.
Madrid, on the other hand, demonstrated a different and equally satisfying way to win. They didn't scheme their way to Paris or discover a new tactical blueprint for success. Ancelotti simply let his players show their quality. He put power back in the hands of the men on the pitch.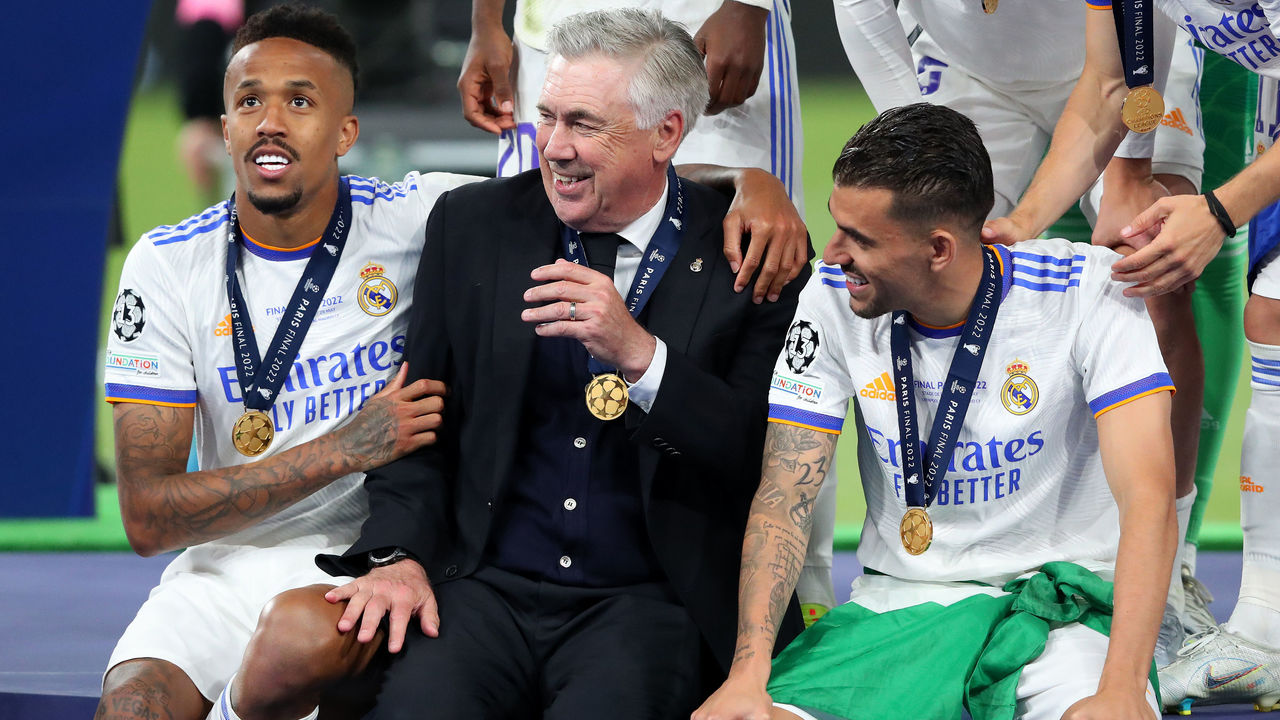 Ancelotti didn't say anything particularly inspiring. In fact, he told reporters he was the "most nervous person" in Madrid's dressing room before kickoff.
"I went to my room so the players couldn't see me," he added.
That's because he didn't have to say anything. The players have been there and done that. Ancelotti decided to step aside and relieve his team of any tactical burden, and it worked wonders.
"The players never doubted at any minute they wouldn't win this competition," the manager said.
Ancelotti's hands-off approach is so refreshing, unusual, and at odds with today's style of management. But it's precisely this level of self-awareness – to know when to speak up and when to hide from view – that enables Madrid to do special things. An accomplished side like this doesn't need a pep talk or lesson on the tactics board before big occasions.
"When I saw all those players – Karim, Carvajal, Modric – playing cards a few hours before the game, I thought, 'Wow. Well, there's calmness anyway,'" substitute Dani Ceballos told The Guardian's Sid Lowe.
It's unbelievable to think a team can have such confidence. Then again, Madrid are no ordinary club. It's why we'll never see another team replicate this run. Unless, of course, it's Madrid themselves that do it all over again.