35 stars who will define the summer transfer window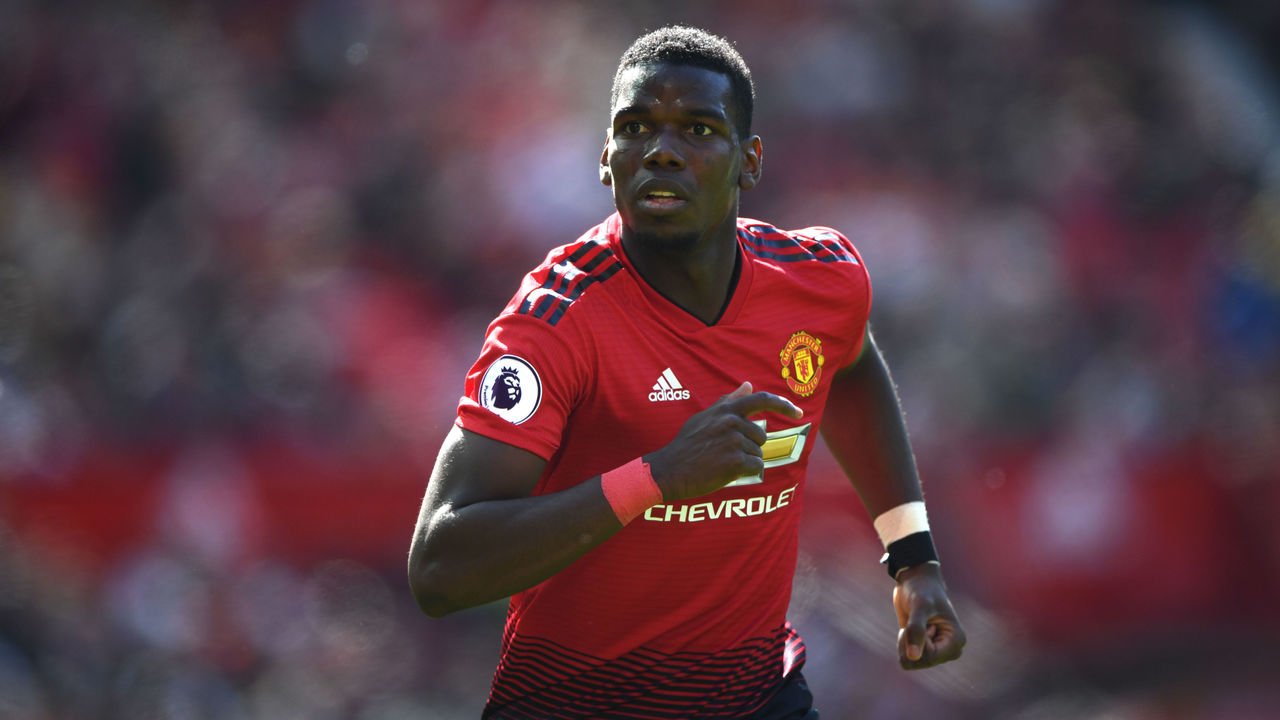 With the Champions League final closing the book on the 2018-19 European club campaign, focus now shifts to the summer transfer window, which promises to feature a bevy of high-profile deals and obscene fees being splashed about.
Here are 35 players who could be on the move in the coming months.
Premier League
Eden Hazard (Chelsea)
This one is all but done. Eden Hazard's protracted switch to Real Madrid – where he'll join new signing Luka Jovic – is only missing the signatures. He's already bid farewell to Chelsea, and it's just a matter of time now.
Paul Pogba (Manchester United)
The Juventus and Real Madrid rumors aren't going away. The Red Devils would be wise to keep hold of their best and most explosive midfielder, but an opulent offer could tempt them to sell Paul Pogba.
David De Gea (Manchester United)
An ongoing contract standoff leaves Manchester United in a precarious position. The club can either cash in on the Spaniard this summer and wave goodbye to one of the best 'keepers on the planet, or hold on to David de Gea and risk watching him leave for free at the end of next season.
Toby Alderweireld (Tottenham)
Toby Alderweireld was the backbone of Tottenham's excellent campaign. With an ideal blend of strength, positional awareness, and ball-playing ability, the Belgian is the epitome of the modern center-back.
Leroy Sane (Manchester City)
Bayern Munich want to sign Leroy Sane – they've admitted as much – but whether a deal actually gets done is another matter. The Manchester City winger with blistering speed is still only 23 years old, and he would cost a "crazy" amount of money.
Mesut Ozil (Arsenal)
A pitiful performance in the Europa League final may have been the last straw for Mesut Ozil at Arsenal. The midfielder, who's often unfairly maligned for a perceived lack of effort, gave his detractors plenty of ammunition by sleepwalking through the loss to Chelsea. Can anyone stomach his wages, though?
La Liga
Antoine Griezmann (Atletico Madrid)
Antoine Griezmann's summer transfer is a matter of when, not if. The only question mark is the destination. The Frenchman has confirmed he's leaving Atletico Madrid, but while many assumed he'll hop over to Barcelona, that may no longer be a slam dunk.
Gareth Bale (Real Madrid)
Despite helping deliver multiple titles to the Real Madrid faithful – and scoring some of the most memorable goals in club history – Gareth Bale looks set to be sacrificed as part of Los Blancos' summer rebuild. Madridistas have never truly appreciated the Welshman's talents.
Philippe Coutinho (Barcelona)
Barcelona paid a small fortune to acquire the tricky Brazilian playmaker from Liverpool, but he's become a poor tactical fit at the Camp Nou. The club is already looking to ship him off in a bid to recoup some of the reported £142 million (!) it coughed up to get Philippe Coutinho.
Saul Niguez (Atletico Madrid)
The trail has somewhat disappeared of late, but for a long time Saul Niguez was the Atletico Madrid star that every other European powerhouse had its eyes on. Already assured of losing Griezmann and captain Diego Godin, Atleti will surely battle to keep the 24-year-old midfielder.
Giovani Lo Celso (Real Betis)
Real Betis look destined to make out like bandits on this one. After plucking the superb Argentine midfielder from Paris Saint-Germain for a modest fee, the Seville club could now flip Giovani Lo Celso to any number of suitors for serious cash.
Carlos Soler (Valencia)
Tottenham have been sniffing around the Mestalla for some time, keeping tabs on the impressive Carlos Soler. The 22-year-old midfielder was pivotal in helping Valencia turn a potentially dreadful season into one that ended with both a Champions League berth and Copa del Rey title.
Serie A
Alex Sandro (Juventus)
Both PSG and Chelsea tried to bring the Brazilian aboard last summer, but it remains to be seen if they're still interested after a season in which Alex Sandro lacked the explosiveness and attacking impetus of years past.
Paulo Dybala (Juventus)
Coming off the back of a bitterly disappointing campaign, swirling rumors suggest Paulo Dybala isn't long for Juventus. The Argentine has said he wants to remain with the club, but selling him and repurposing the funds to secure a big-name midfielder is a legitimate option for the Old Lady.
Kalidou Koulibaly (Napoli)
Arguably the best central defender in the game right now, Napoli will almost certainly shun any offers for Kalidou Koulibaly that don't exceed the €100-million mark. The list of clubs that can afford the Senegalese superstar is short.
Mauro Icardi (Inter Milan)
The soap opera that is Mauro Icardi's relationship with Inter rumbles on. The striker is undoubtedly lethal on the pitch, but after numerous sagas involving everything from contract demands to clashes with fans, perhaps it's finally time for a move.
Alessio Romagnoli (AC Milan)
In an ideal world, AC Milan wouldn't even consider selling their young captain. But after the potentially crippling blow of missing out on the Champions League again, financial concerns may dictate the club's transfer plans.
Nicolo Zaniolo (Roma)
A relative unknown at this time last year, teenage sensation Nicolo Zaniolo turned heads across Europe with a series of spectacular performances, both domestically and on the continent. Roma quickly need to tie him down with a new contract.
Bundesliga
Timo Werner (RB Leipzig)
That Timo Werner hasn't already left RB Leipzig is a surprise with the hoopla around the young German forward in recent years. He's no longer the hottest name during the transfer window, but any club that can secure his signature will be ecstatic.
Kai Havertz (Bayer Leverkusen)
Bayer Leverkusen are going to make bank whenever they decide to sell Kai Havertz. The 19-year-old attacking midfielder scored 17 Bundesliga goals this season, and he's been linked, naturally, to Bayern Munich.
Renato Sanches (Bayern Munich)
The 21-year-old midfielder's stock has fallen off a cliff since he moved to the Allianz Arena, and the only way to resurrect his career is to get some minutes on the pitch. Bayern Munich may not be the place for that to happen.
Jadon Sancho (Borussia Dortmund)
Manchester United have reportedly taken a step back in their pursuit of the dynamic teenage winger, with Borussia Dortmund CEO Hans-Joachim Watzke categorically ruling out a summer sale of any kind. Next summer, though …
Jerome Boateng (Bayern Munich)
Once considered among the best central defenders in the world, Jerome Boateng has been told, in no uncertain terms, that he should leave Bayern Munich in the coming months. The 30-year-old shouldn't struggle to find a new club.
James Rodriguez (Bayern Munich)
With confirmation that his loan spell in Bavaria is over, James Rodriguez will return to Real Madrid. Where he ends up from there, though, is anyone's guess. His breakout showing at the 2014 World Cup feels like a lifetime ago.
Ligue 1
Kylian Mbappe (Paris Saint-Germain)
It seems like a foregone conclusion that Kylian Mbappe will end up at Real Madrid eventually, but this summer's window may be too soon. The all-world French attacker will single-handedly shift the balance of power in world football if – when? – he leaves the French capital.
Tanguy Ndombele (Lyon)
Honestly, Lyon could populate the entire Ligue 1 portion of this list because of the club's renowned ability to churn out young talent. The gem of their current crop is do-it-all midfielder Tanguy Ndombele, who will command a monstrous transfer fee if he leaves Les Gones.
Thomas Meunier (Paris Saint-Germain)
Manchester United and Arsenal are reportedly interested in signing the Belgian full-back, who saw his role in Paris diminish this season due to the presence of veteran Dani Alves. Entering the final year of his contract, he'll reportedly cost around €30 million.
Houssem Aouar (Lyon)
While not expected to be as costly as Ndombele, versatile 20-year-old midfielder Houssem Aouar won't exactly be sold for a pittance, either. Lyon owner Jean-Michel Aulas is a notoriously tough negotiator, so any club interested in Aouar will need to reach deep into its pockets.
Nicolas Pepe (Lille)
Only Mbappe scored more goals in Ligue 1 this season than the 22 that Lille star Nicolas Pepe bagged. When you're mentioned in the same breath as the French phenom, people take notice. The 24-year-old Ivorian has been linked to clubs in both England and Germany.
Ferland Mendy (Lyon)
Real Madrid are circling Ferland Mendy. Get used to hearing that this summer. With Marcelo aging and Sergio Reguilon looking solid but unspectacular, Mendy, an exciting young left-back, has reportedly been tabbed as the long-term solution.
Elsewhere
Matthijs de Ligt (Ajax)
It was long thought that the Ajax captain would follow teammate and compatriot Frenkie de Jong to Barcelona, but the Blaugrana have reportedly hit a snag in their approach for the commanding 19-year-old center-back. Manchester United and Juventus hope to be the benefactors of Barca's misfortune.
David Neres (Ajax)
Amid a squad loaded with exciting young talent, David Neres was forced to wait before getting the recognition he deserves. It finally came pouring in after he dominated Real Madrid in the Champions League. The Brazilian winger is now one of the transfer window's most sought after players.
Hirving Lozano (PSV Eindhoven)
"Chucky," as he's affectionately known, continues to bide his time. A host of European superpowers have expressed interest in the Mexican winger, but there's yet to be a clear indication he's on the verge of leaving PSV.
Joao Felix (Benfica)
Widely tipped as the future of Portuguese football, 19-year-old prodigy Joao Felix is going to net Benfica an ungodly sum when he's sold. The two Manchester clubs are said to be in an arms race to acquire his services.
Ruben Dias (Benfica)
Though the constant talk of De Ligt's future is overshadowing him, Ruben Dias, Benfica's other prized piece, could emerge as the best young defender to switch clubs this summer.
4 thoughts from Tuesday's Champions League action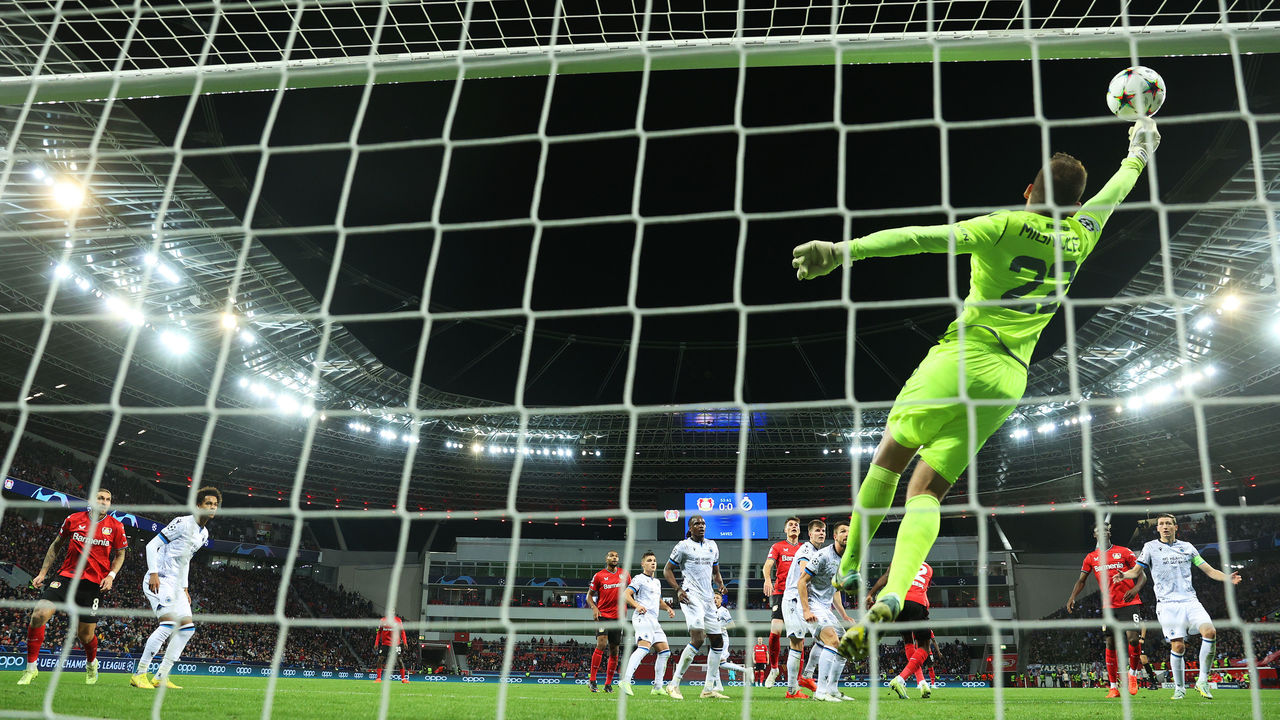 The Champions League group stage concludes this week. Below, we dissect the biggest talking points from Tuesday's action in Europe's premier club competition.
Mignolet made the Club Brugge surprise possible
The departures of head coach Alfred Schreuder, playmaker Charles De Ketelaere, and towering frontman Bas Dost indicated Club Brugge was a team in transition. Many predicted the Belgian side would flounder in Group B. But the reality was very different. Club Brugge progressed with a six-point cushion in second place, while Atletico Madrid finished bottom following Tuesday's 0-0 draw at Bayer Leverkusen.
And no player deserves more credit for Club Brugge's feat than Simon Mignolet.
The 34-year-old added a spectacular swat at Patrik Schick's 54th-minute header to his acts of heroism during an excellent European campaign. He previously produced 12 saves across both fixtures against Atletico without conceding and has generally been a reassuring presence between the sticks for Carl Hoefkens' outfit.
He's helped Club Brugge recalibrate their expectations.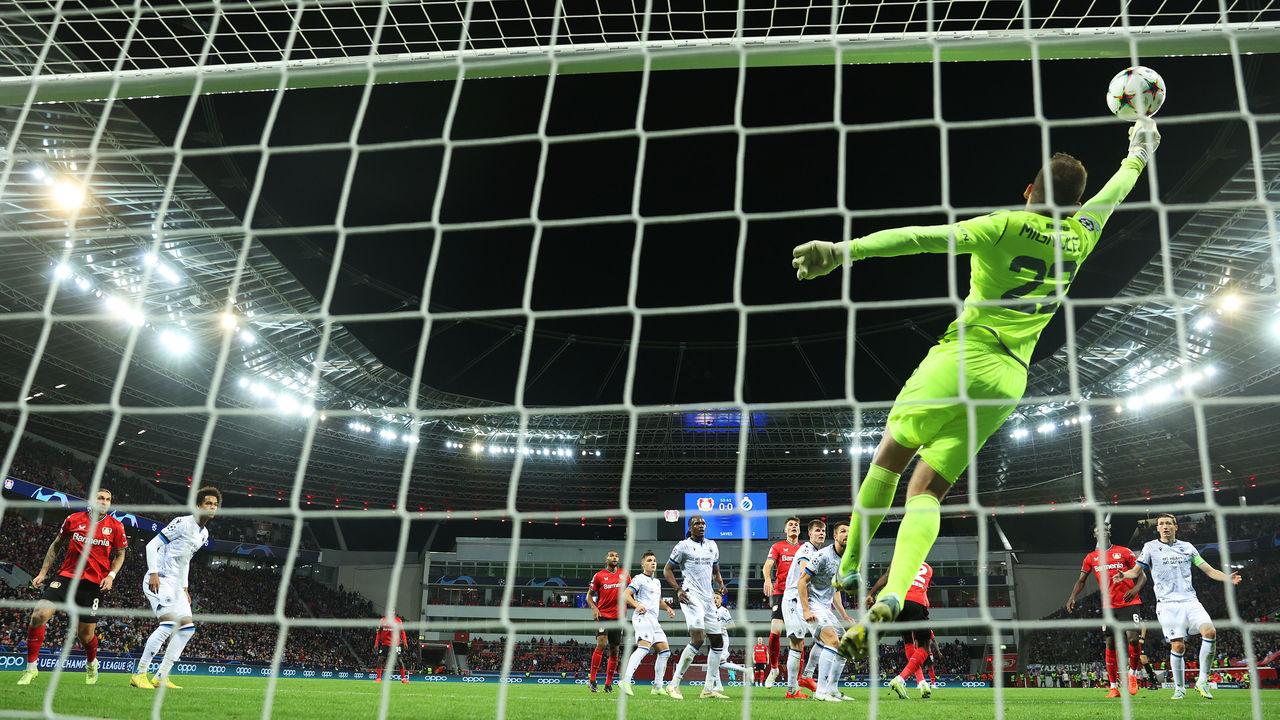 "I don't think we should be disappointed with the performance today," Mignolet said after Brugge finished second following the final round of fixtures in their quartet. "Porto have been on a good run and were probably the best in the group.
"But our five clean sheets still mean something. We are advancing to the next round, and that's the most important thing."
Mignolet appeared to cower under the bright lights of Anfield during his six-year stay with Liverpool. His performances were so troubling that fans regularly called for him to be dropped, even when there were unconvincing options in reserve, such as Brad Jones and Adam Bogdan. He returned to Belgium in 2019 with his tail between his legs.
He's unrecognizable as the stoic leader of Club Brugge, where he's been key to ensuring his side made a mockery of pre-tournament predictions with their straightforward path into the knockout rounds. Mignolet's resurgence is undoubtedly one of the standout stories of the Champions League season.
Spurs need to be so much better
There was a moment that summed up Tottenham Hotspur's lack of ambition in the first half.
Usually, a player with Heung-Min Son's counter-attacking ability lurks outside or on the edge of the box during an opponent's corner kick, waiting to retrieve a loose ball and burst upfield. Instead, the ball spilled to Son deep inside his own box, and he smashed it as far away as he could, allowing Marseille goalkeeper Pau Lopez to restart another attack for the hosts.
There wasn't much else Son could've done. The South Korean forward and his teammates were crammed into their own area.
And in the rare occasions Spurs ventured into Marseille's defensive third, they were ruinously negative and uninspired. It's disappointing to see attackers as gifted as Son and Harry Kane stifled by Antonio Conte's frustratingly unadventurous game plan.
Conte – who watched from the stands after his red card during Spurs' previous Champions League outing – and his backroom staff would likely gesture toward Group D's final standings if anyone questioned their approach to games. First place in such a competitive quartet is commendable, especially when the Italian's thin squad has recently dealt with costly injuries. A 2-1 win away at the raucous Stade Velodrome is always a fine result.
But playing like that in the competition's knockout rounds isn't sustainable. Spurs don't possess the defensive quality to hold out the best Champions League teams – Chancel Mbemba was given too much space to shape himself for his first-half header. And, unlike when ex-Arsenal left-back Sead Kolasinac somehow missed a golden opportunity at the back post in the 87th minute, they'll be punished in critical moments.
Being conservative might be the best way to manage this Tottenham team when it has so little creativity in midfield. Still, there has to be a way to pair deep defensive and midfield lines with more freedom for Son and Kane.
Right now, Spurs' best players are being wasted.
The Champions League roller coaster
Going into Tuesday's action, Marseille had permutations aplenty. The French club could finish in any four Group D spots, depending on their own result against Tottenham and the concurrent fixture between Eintracht Frankfurt and Sporting CP. The margin between a place in the Champions League knockout stage and being eliminated from European competition was slim. A wild ride was a distinct possibility.
They rode the roller coaster.
When Mbemba scored just before halftime to give Marseille a 1-0 lead, they were in line to advance. They dropped to third in the table when Spurs equalized early in the second stanza, out of the Champions League but still good enough to salvage a Europa League place. Then, following the heart-wrenching Kolasinac miss, Pierre-Emile Hojbjerg's 95th-minute rocket condemned Igor Tudor's team to fourth place. Just like that. So long, Europe.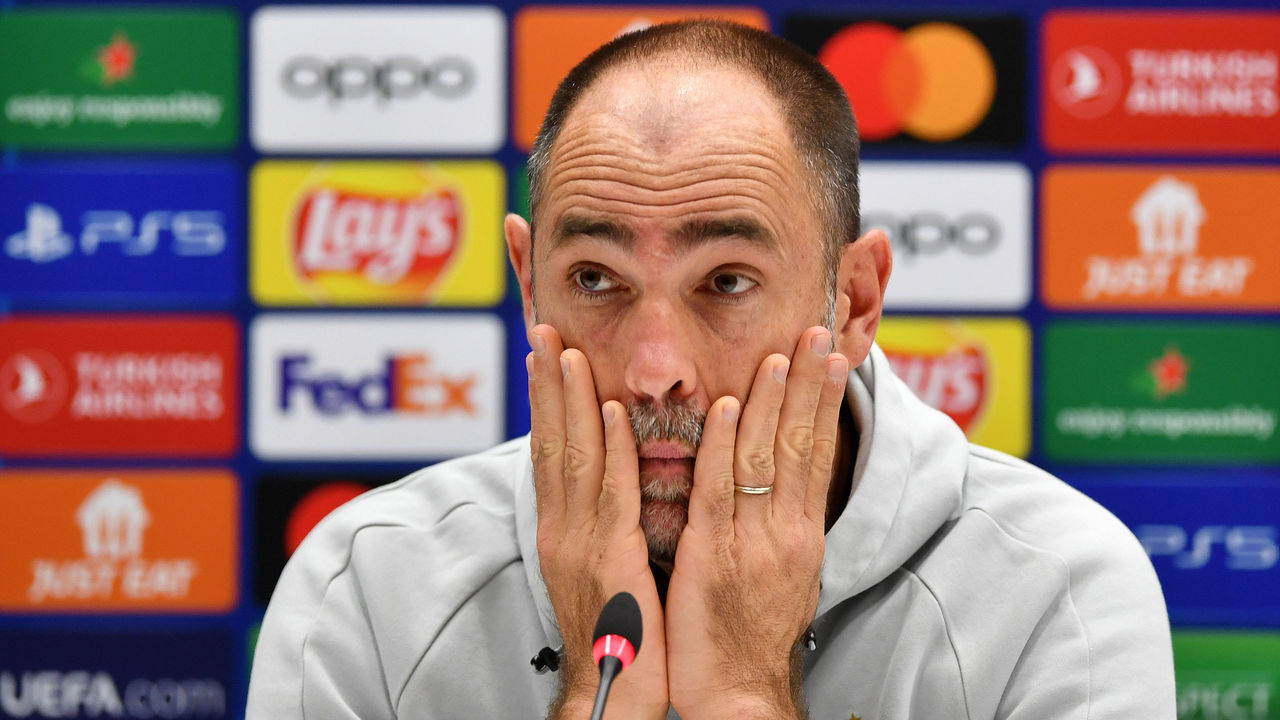 Sporting, too, fell victim to the wild emotional swings that only the Champions League can deliver. The Portuguese side won its first two group stage matches, only to finish third and miss the round of 16. As if to twist the knife, their bitter Portuguese rivals, FC Porto, lost the first two games of their Champions League campaign but rebounded emphatically to top Group B.
Admittedly, this tournament has flaws. The group stage has developed into a procession for some of the continent's wealthiest teams. But when it delivers, the drama remains unmatched.
Anguissa flourishing this season
Liverpool's struggles this season are down to a variety of factors – there's no singular solution for Jurgen Klopp. However, it's becoming increasingly clear that the club's deteriorating midfield is playing a huge role in the Reds' inability to sustain their recent high standards.
In Andre-Frank Zambo Anguissa, Liverpool got a firsthand look at someone capable of rectifying the issues plaguing Klopp's midfield. The Napoli standout, enjoying the best season of his career for Luciano Spalletti's high-flying side, has a unique blend of skills that would perfectly provide what the Merseyside outfit is currently missing.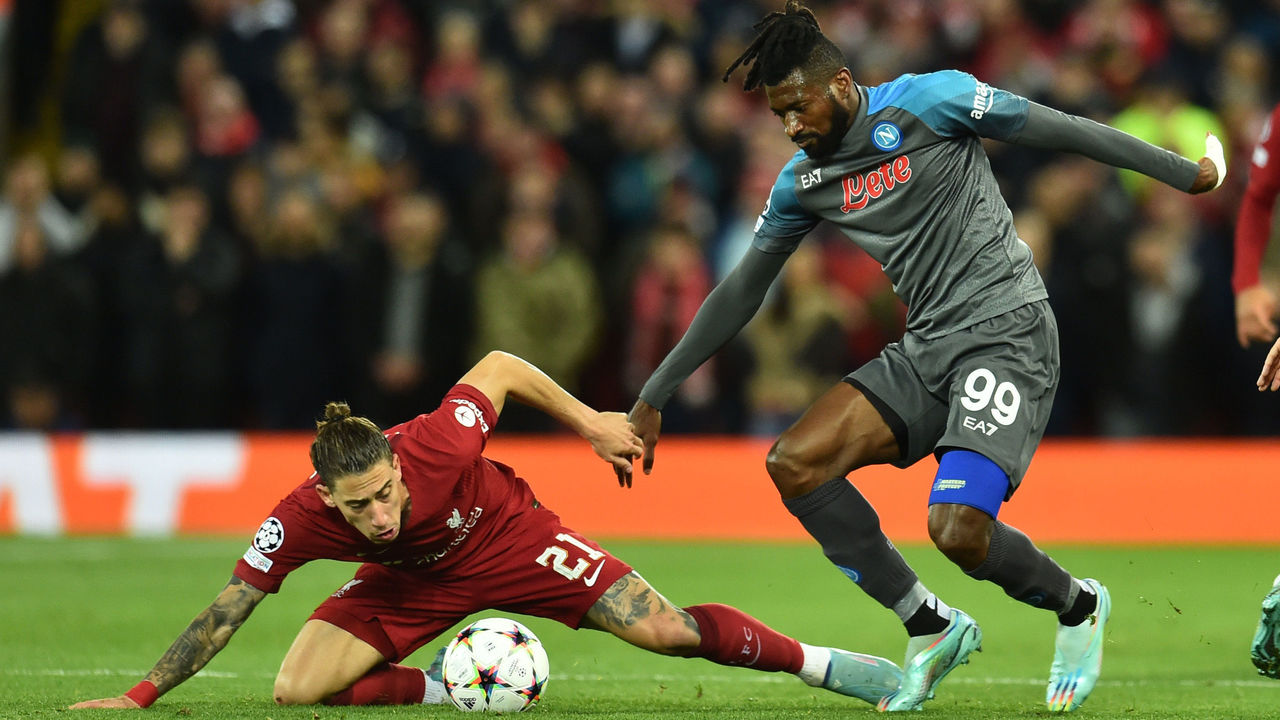 The flourishing Anguissa, 26, is press-resistant and good in tight areas like Thiago Alcantara but offers more box-to-box coverage. He's a feisty tackler like Fabinho but provides more attacking drive and scoring ability. He's dynamic in possession like Naby Keita but can actually stay fit. The Cameroonian is the type of do-it-all player who can impact the game in different ways, including those that don't show up on the stat sheet. In that way, he's not dissimilar from prime Georginio Wijnaldum, a player who would help Liverpool immensely right now.
Even in a match that Napoli lost – their first defeat of the season in all competitions – Anguissa caught the eye at Anfield. The signs were there at Fulham, despite the team around him floundering. Now, in the right system, it's all coming together.
Ranking the 20 best deals of the summer transfer window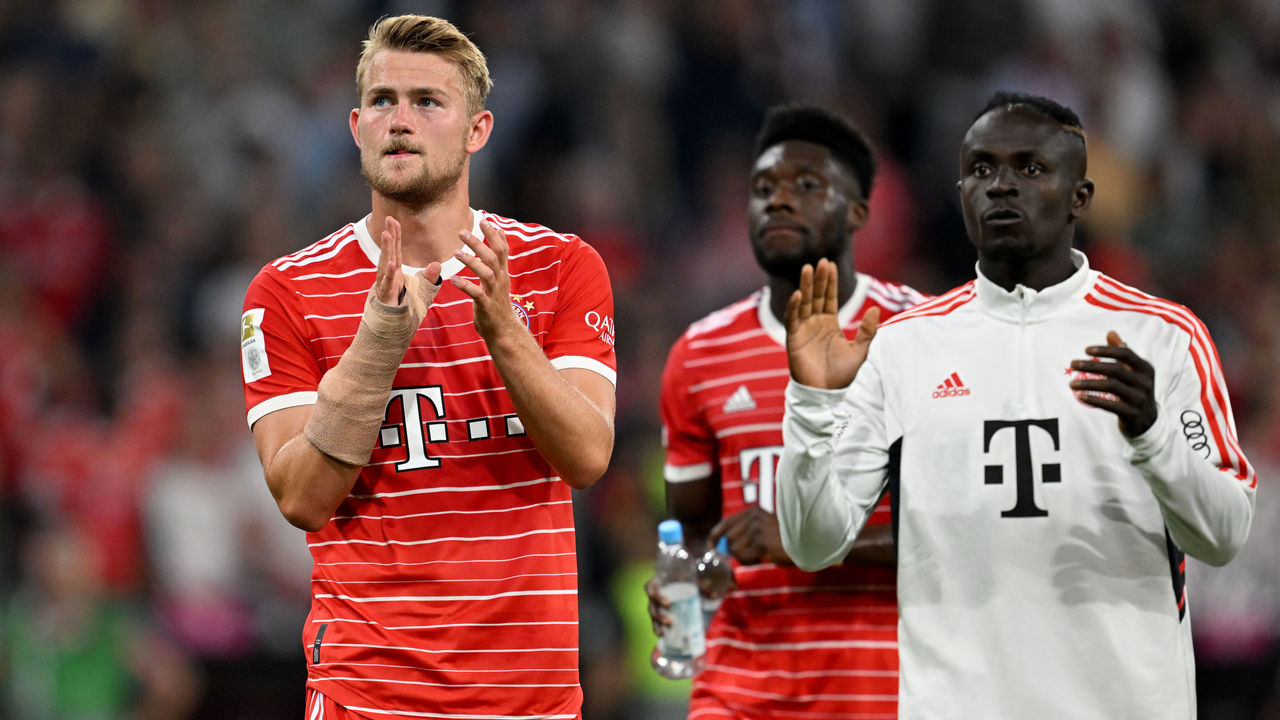 With the summer transfer window slamming shut Thursday night, theScore ranks the 20 best moves made across the game's top leagues.
20. Dean Henderson ?? Nottingham Forest
Details: Signed from Manchester United on season-long loan
Forest's best signing barely cost a penny. Henderson arrived on loan from Manchester United, and he relished the challenge of replacing colorful shot-stopper Brice Samba in goal after a season spent largely on the bench. Henderson immediately showed his worth, saving two penalties in his first five Premier League matches with the club. The 25-year-old also leads all 'keepers in saves with 25 thus far. One of Forest's most vocal leaders, Henderson has emerged as the club's most valuable signing out of 20 other offseason arrivals.
19. Gleison Bremer ?? Juventus
Details: Signed from Torino for initial €41M fee
Juventus needed this one, both from an on-pitch perspective and, perhaps more importantly, as a reminder of the club's status after a pair of subpar seasons. Almost immediately after losing Matthijs de Ligt to Bayern Munich, the Bianconeri turned around and nabbed Bremer, 25, right from under the nose of bitter rivals Inter Milan, who had been haggling with Torino for six months on the deal. In a clear statement of intent, Juve swooped in and worked quickly. The brawny Brazilian center-back and Serie A's top defender in 2021-22 instantly becomes the anchor of Juventus' backline.
18. Matthijs de Ligt ?? Bayern Munich
Details: Signed from Juventus for initial €67M fee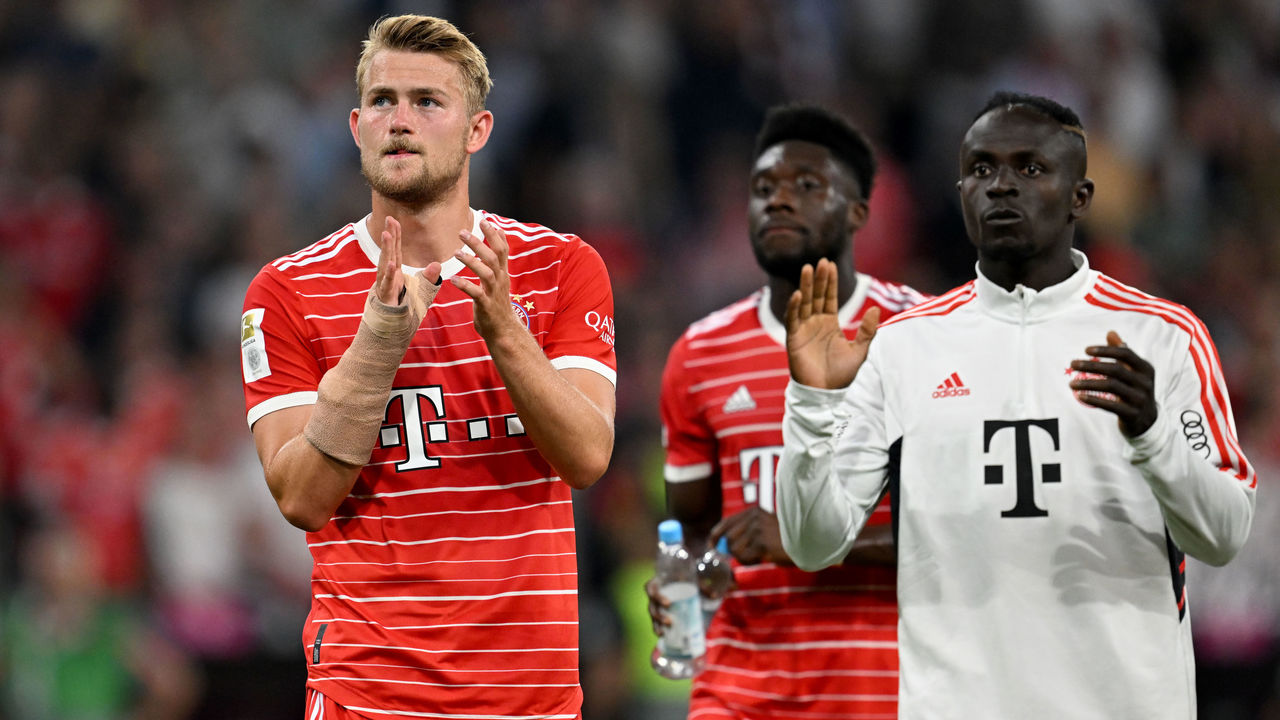 Bayern saved De Ligt from a problematic situation. The Dutchman never seemed to fit at Juventus, whose conservative style of play clashed with the defender's ball-playing approach. After three underwhelming seasons in Italy, the 23-year-old felt he needed a change in scenery to realize the potential he looked likely to achieve as a teenager with Ajax. Bayern may have paid a steep price, but a talented defender exists in De Ligt. Julian Naglessman's more progressive tactics will coax the best out of him.
17. Oleksandr Zinchenko ?? Arsenal
Details: Signed from Manchester City for reported £30M fee
Zinchenko has always believed in himself. He was bought from Russia for around €2 million in 2016 – a true under-the-radar signing – but proved he was more than a loan-market pawn. He once resisted a move to Wolverhampton Wanderers to establish himself as a popular squad member at Manchester City. But the time was right for Zinchenko to seek new pastures, and he's quickly become one of Mikel Arteta's leaders while greatly boosting his manager's options through his versatility and strong tactical know-how.
16. Brenden Aaronson ?? Leeds United
Details: Signed from Red Bull Salzburg for reported £24.7M fee
With his high-energy style, Aaronson has made a quick impression in the Premier League. He's highly effective off the ball, winning possession over a third of the time he pressures an opponent, and then he wisely infiltrates space when his teammates are trying to attack. In addition to helping Leeds' frontline tick, the American is disciplined and works diligently defensively when required. With each passing week, he's strengthening his case to start in the United States' World Cup opener against Wales in November.
15. Wesley Fofana ?? Chelsea
Details: Signed from Leicester City for reported initial £70M fee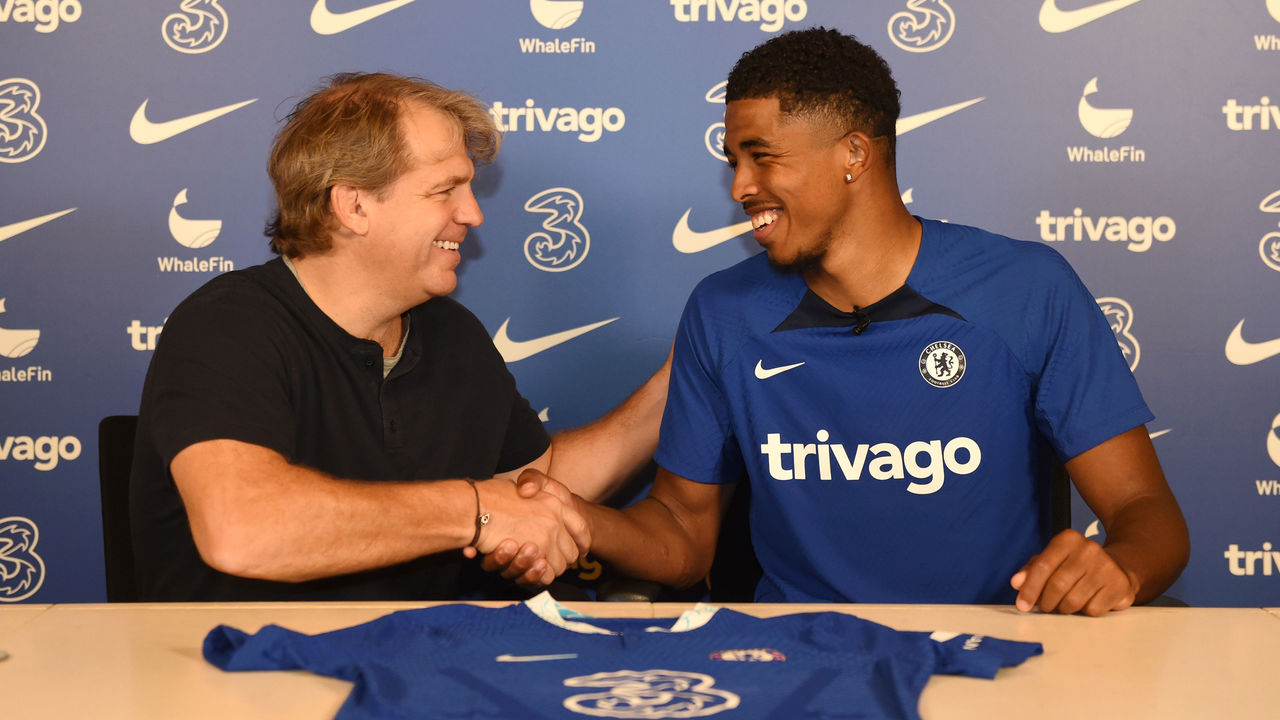 That's a lot of money, especially given Fofana has started just nine Premier League matches since suffering a broken leg last summer. Nevertheless, the Frenchman is still only 21 and was often the leader of Leicester City's defense, despite regularly partnering with the vastly experienced Jonny Evans at the back. He has the potential to be one of the best center-backs on the planet, so his transfer fee could eventually look like a bargain. Remember when everyone scoffed at Virgil van Dijk's £75-million price tag?
14. Lorenzo Insigne ?? Toronto FC
Details: Signed on free transfer from Napoli
It was a move that instantly went down as one of the best in Major League Soccer history. Toronto FC managed to tempt the Napoli captain and Italy regular to BMO Field with plenty of cash. The winger has already shown he's committed to entertaining his new fans, and he's spearheading a late dash for the postseason with four goals and two assists over eight outings. His arrival also paved the way for Federico Bernardeschi to join the club. In the long run, Bernardeschi could leave an even greater legacy in Ontario than Insigne.
13. Casemiro ?? Manchester United
Details: Signed from Real Madrid for reported potential £70M fee
United committed to at least four years with 30-year-old Casemiro on the payroll. That's a hefty transfer fee. But, at long last, the Red Devils addressed their long-term problem area in defensive midfield by recruiting a five-time Champions League winner. There's no question the battle-hardened Brazilian will give Erik ten Hag's side a sturdier spine and lift standards in the dressing room.
12. Ivan Perisic ?? Tottenham Hotspur
Details: Signed on free transfer following expiration of Inter Milan contract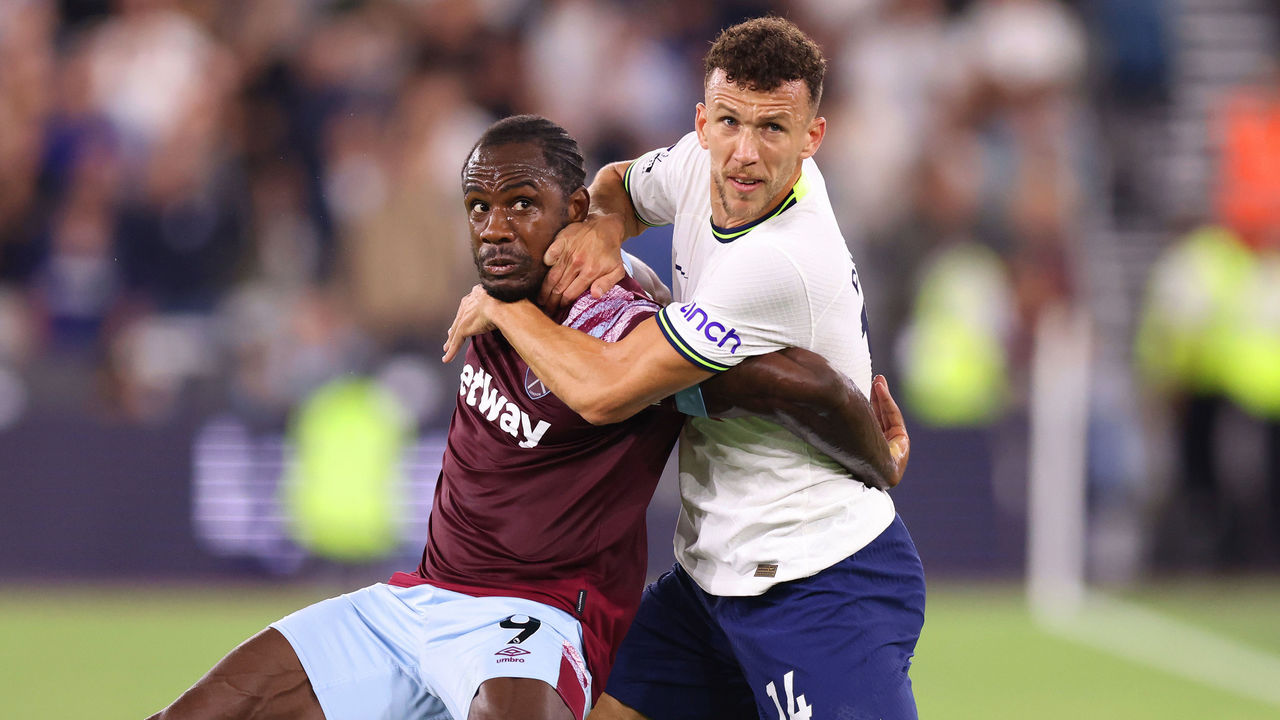 Perisic is the archetypal Antonio Conte wing-back. The Croatian initially had a rough relationship with Conte at Inter Milan due to his lack of interest in playing the position. However, Perisic flourished at wing-back and was a crucial member of Inter Milan's Scudetto-winning side in 2020-21. At 33, he still offers plenty of energy, regularly provides an end product, and gets stuck in defensively.
11. Romelu Lukaku ?? Inter Milan
Details: Signed from Chelsea on season-long loan
Inter made tons of money on Lukaku and somehow got him back a year later for a relative pittance. After selling the Belgian international to Chelsea for €115 million, the Nerazzurri reacquired him in June on a season-long loan deal, paying a reported €8 million to sign him for the season. Inter led Serie A in scoring last season with 84 goals and didn't need help up front. But the club couldn't turn down the opportunity to re-sign a player who tormented the league's best defenders just a couple of years ago.
10. Sven Botman ?? Newcastle United
Details: Signed from Lille for reported initial £35M fee
John Terry and Vincent Kompany, the players who would become Chelsea and Manchester City's defensive stalwarts, were already in place when the clubs' lucrative takeovers happened in 2003 and 2008. With respect to the likes of Jamaal Lascelles and Federico Fernandez, Newcastle didn't have that luxury when their takeover was completed last October. So, in came 22-year-old Botman, a 6-foot-4 defender who relishes duels with attackers and is comfortable distributing the ball higher up the park. He could be a fixture in the Magpies' backline for the next decade.
9. Paulo Dybala ?? Roma
Details: Signed on free transfer from Juventus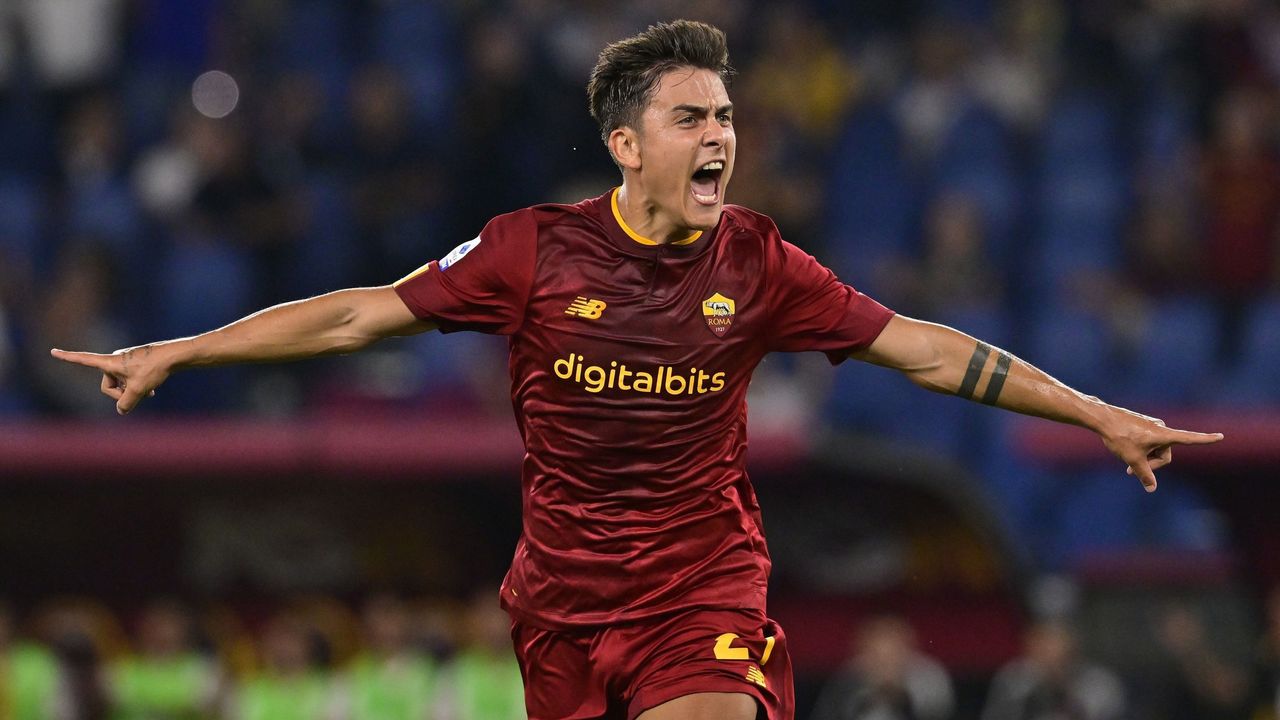 Roma needed to make a statement. So when Dybala, one of the most recognizable players in Serie A, became available on a free transfer, the Giallorossi made their move. Thousands gathered in the streets to welcome the 28-year-old in August, chanting his name and leaving the player visibly moved. Dybala needed some love as well. Injuries and a lack of form cost him a contract extension with Juventus and, temporarily at least, a place in Argentina's national team. Now he has a chance to repay Roma for their faith in him.
8. Raheem Sterling ?? Chelsea
Details: Signed from Manchester City for reported £50M fee
Sterling was defined for a long time by his misses more than the numbers he actually racked up for Manchester City. That was unfair. Not only is Sterling a serial winner of trophies – four Premier League titles, five League Cup successes, and an FA Cup in seven seasons at the Etihad Stadium – he's also trumped the goals tally of Chelsea's top scorer in each of the last five campaigns. Diego Costa is the last Blues player to outdo Sterling in the goals column.
7. Darwin Nunez ?? Liverpool
Details: Signed from Benfica for initial €75M fee
Liverpool found the perfect replacement for Sadio Mane. A high-energy forward who plays with a chip on his shoulder, Nunez attacks the channels like Mane and favors the same left side that the Senegalese international dominated over six decorated seasons on Merseyside. Nunez can set the tempo, and while he can also go overboard, his style of play allows him to keep up with Jurgen Klopp's demands. The 22-year-old is also willing to track back and win possession in the defensive third. Once he harnesses his potential, he'll become a crowd favorite.
6. Antonio Rudiger ?? Real Madrid
Details: Signed on free transfer following expiration of Chelsea contract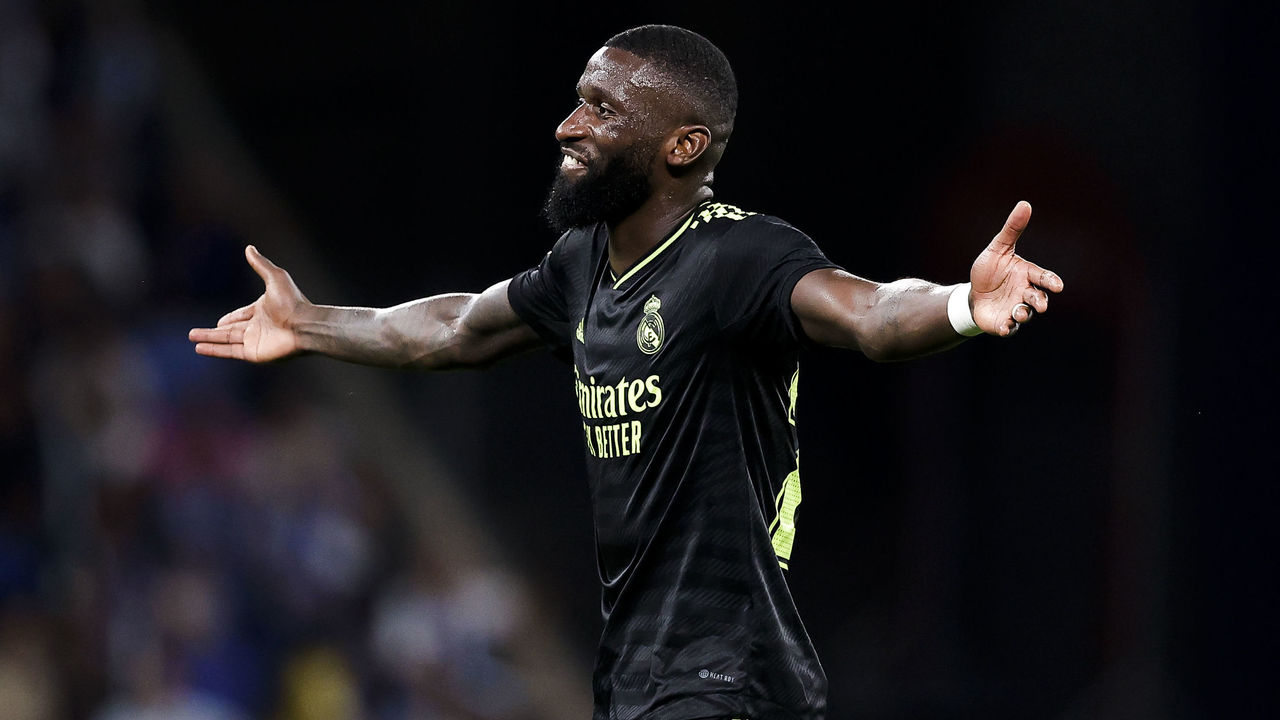 In some ways, Rudiger is a throwback defender. He won't stand out for his incisive passing from the back, but he'll leave his imprint in tackles and aerial duels. "He'd eat the striker," his former Borussia Dortmund youth coach, Peter Hyballa, told theScore in 2020. For Real Madrid to get Rudiger for nothing is, quite frankly, outrageous after he enjoyed successes in the Champions League, Europa League, FA Cup, UEFA Super Cup, and FIFA Club World Cup in west London.
5. Robert Lewandowski ?? Barcelona
Details: Signed from Bayern Munich for reported €45M fee
Barcelona finally have a replacement for Luis Suarez. Two years after ushering the Uruguayan star out of the building, the Blaugrana secured the services of Lewandowski from Bayern in a move that threatens to shift power in Spain. The 33-year-old is a cold-blooded finisher and perennial Ballon d'Or contender, and he's easily the most important of Barcelona's seven summer signings, if not the most expensive. Barcelona haven't had this much star power since Suarez, Lionel Messi, and Neymar last led the line in 2017.
4. Gabriel Jesus ?? Arsenal
Details: Signed from Manchester City for reported £45M fee
Jesus played in every position across Pep Guardiola's frontline – even impressing at wing-back against Real Madrid – and his off-the-ball work was often sublime. But he can be the main man in attack at Arsenal rather than a rotation player and give himself a better chance of reclaiming the No. 9 jersey for Brazil's World Cup campaign. Jesus already has three goals and three assists in five Premier League outings.
3. Aurelien Tchouameni ?? Real Madrid
Details: Signed from AS Monaco for reported €80M fee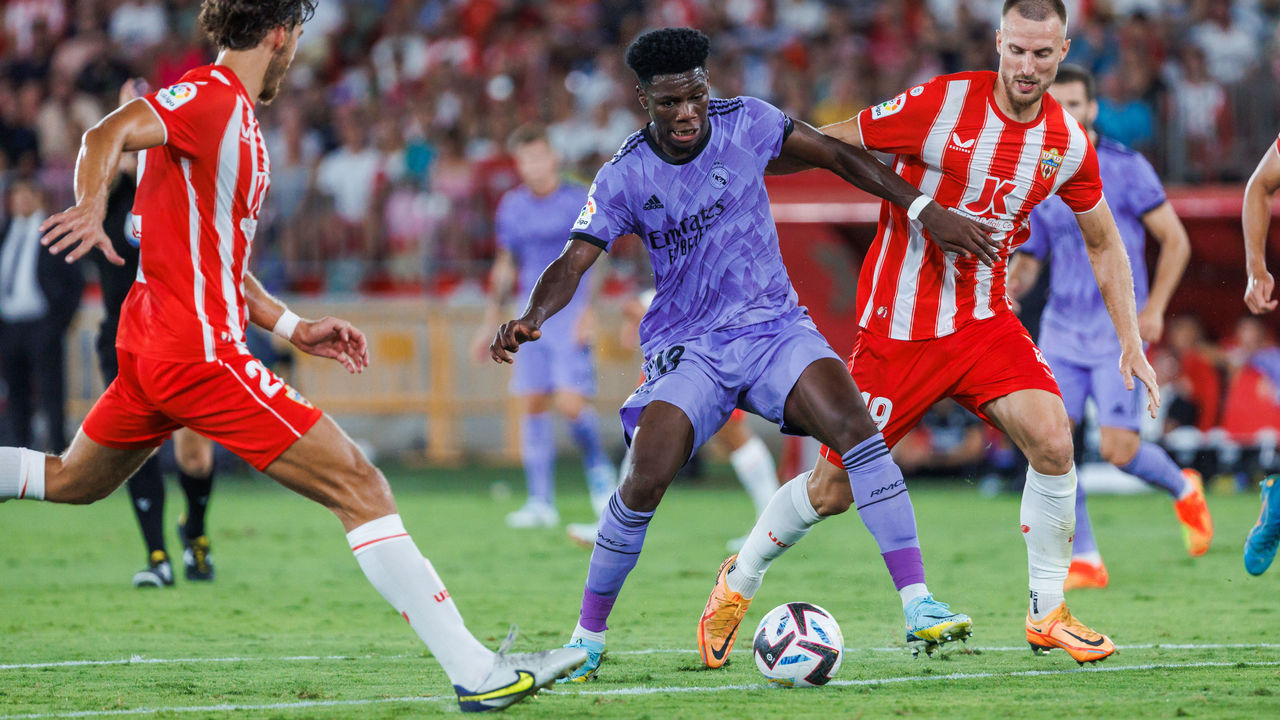 Madrid planned for Casemiro's departure before it even happened. After missing out on Kylian Mbappe, Los Blancos turned their attention to midfield, adding Tchouameni to a group of youngsters who will one day take the baton from their older teammates. Tchouameni, though, is as ready as they come. He shares the same defensive characteristics as Casemiro and offers the same amount of protection to defenders behind him. Tchouameni is also exceptional in the air, making him a threat on set pieces and a sure bet to win duels with just about anyone in the middle of the pitch.
2. Sadio Mane ?? Bayern Munich
Details: Signed from Liverpool for reported €32M fee
In any other summer, Bayern's deal for Mane would go down as the best business of the window. The Bavarians moved quickly to sign the 30-year-old, pouncing as soon as he indicated he wanted to leave Liverpool. Mane's contract with the Reds was winding down, his cycle in England was ending, and Bayern were preparing for Lewandowski's exit. Everything about the move made sense. The Germans managed to snag one of the best wingers in the game at a reasonable price, and he needed no introduction to Nagelsmann's high-pressing tactics. As a disciple of Klopp's gegenpressing, Mane arrived in Bavaria in the best possible shape.
1. Erling Haaland ?? Manchester City
Details: Signed from Borussia Dortmund for reported €60M fee
The striker that everybody wanted moved for €60 million. Yes, that's sixty million euros, which is less than what Newcastle paid for Alexander Isak and only slightly more than what Richarlison cost Tottenham Hotspur. Leeds-born Haaland has already scored nine times in five Premier League outings for Manchester City, averaging a goal for every 11 touches of the ball. He's added a new dimension to City's attacks now that they have a target man up front – they can be more direct, rather than just playing short, pretty passes.
Analysis, predictions for every Champions League group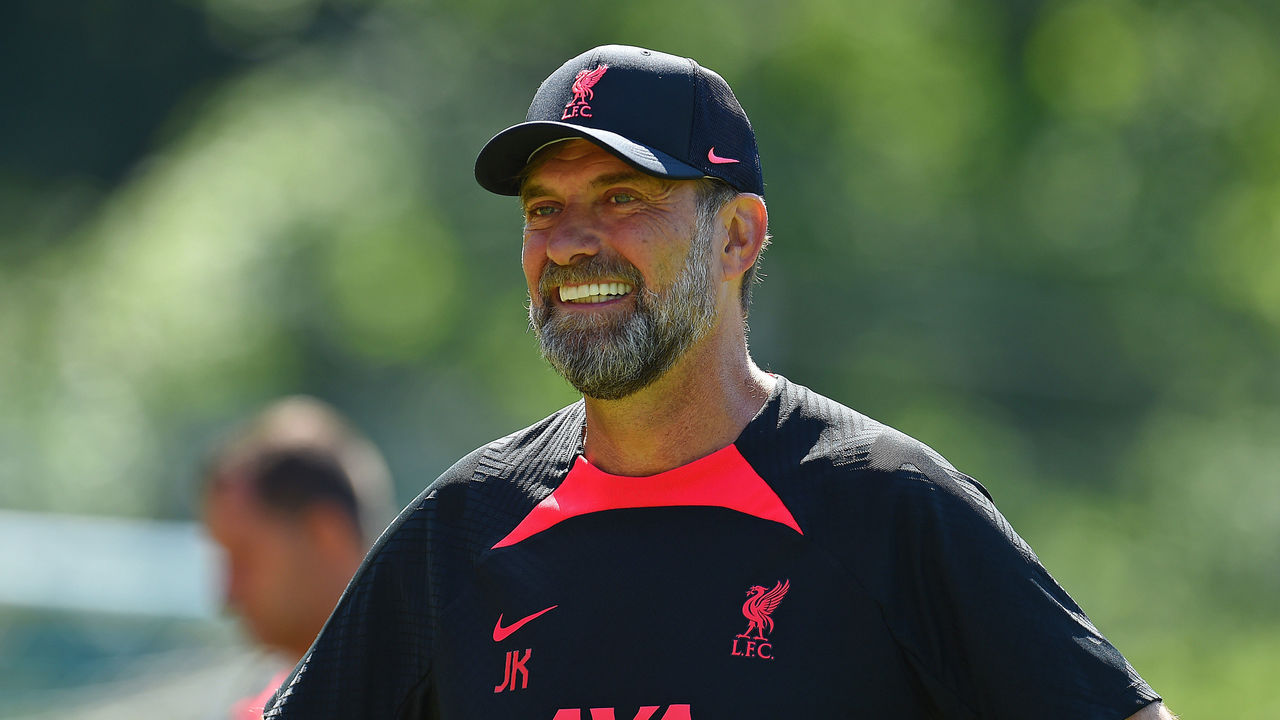 The matchups are set. With the Champions League group stage draw officially in the books, it's time to dissect the quartets. Here's what to expect ahead of the competition's big kickoff on Sept. 6.
Group A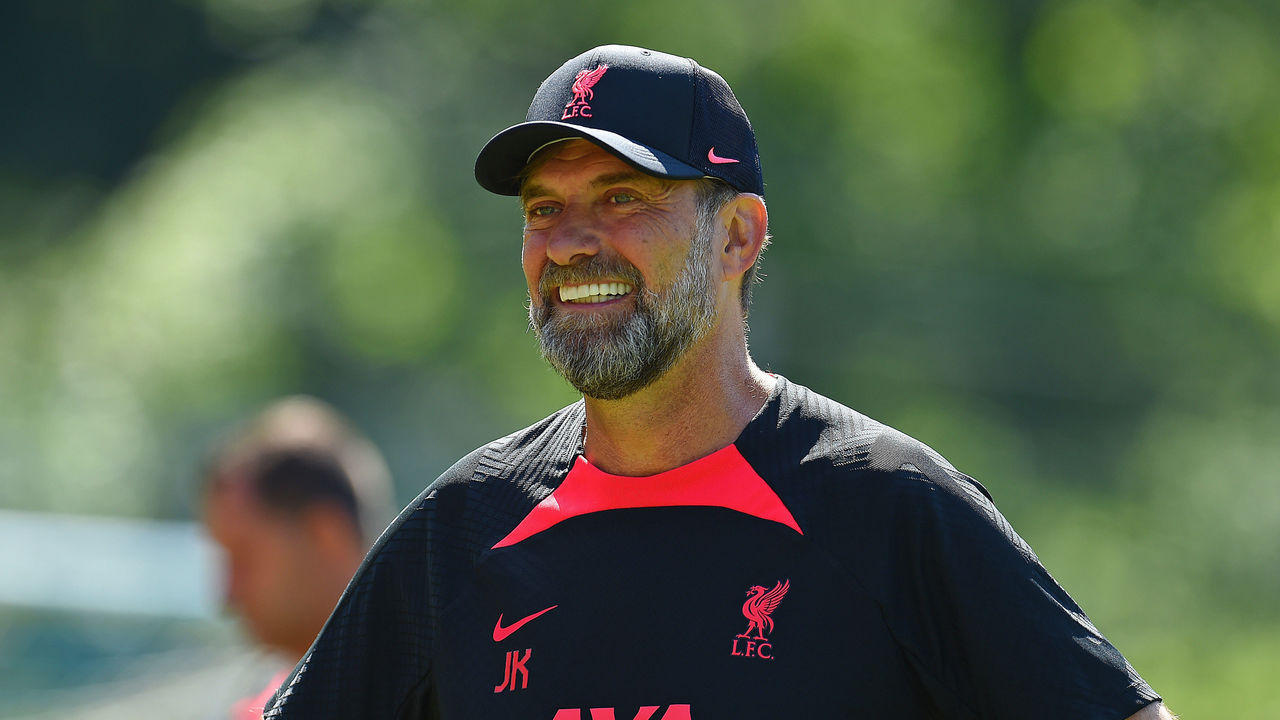 Following a poor return of two points from three matches to begin their Premier League title bid, this group could be exactly what Liverpool needs.
Ajax, like Liverpool, won all six of their group matches in 2021-22, but this team is under construction. Erik ten Hag left for Manchester United, taking defender Lisandro Martinez with him while making repeated attempts to bring Antony along, too. The Dutch giants have spent an unprecedented amount to replace Martinez, Sebastien Haller, Ryan Gravenberch, and others, but it could take time for Alfred Schreuder's team to gel.
Rangers' first competitive meetings with Liverpool promise to be fiery, but finishing above both their foes south of the border and Ajax – against whom they've lost all four matches – may be a step too far for Giovanni van Bronckhorst's tactical expertise. Napoli also have a good chance of progressing after a strong Serie A start and Khvicha Kvaratskhelia's form helped quell fans' initial concerns over the club's transfer activity.
Key question: Are Liverpool really in crisis? The Reds have three matches against Bournemouth, Newcastle United, and Everton before their Champions League campaign begins, giving Jurgen Klopp an opportunity to improve morale while the injury list (hopefully) shrinks.
Prediction: Napoli and Ajax fight until the final day for that coveted second spot.
| Position | Club |
| --- | --- |
| 1 | Liverpool |
| 2 | Napoli |
| 3 | Ajax |
| 4 | Rangers |
Group B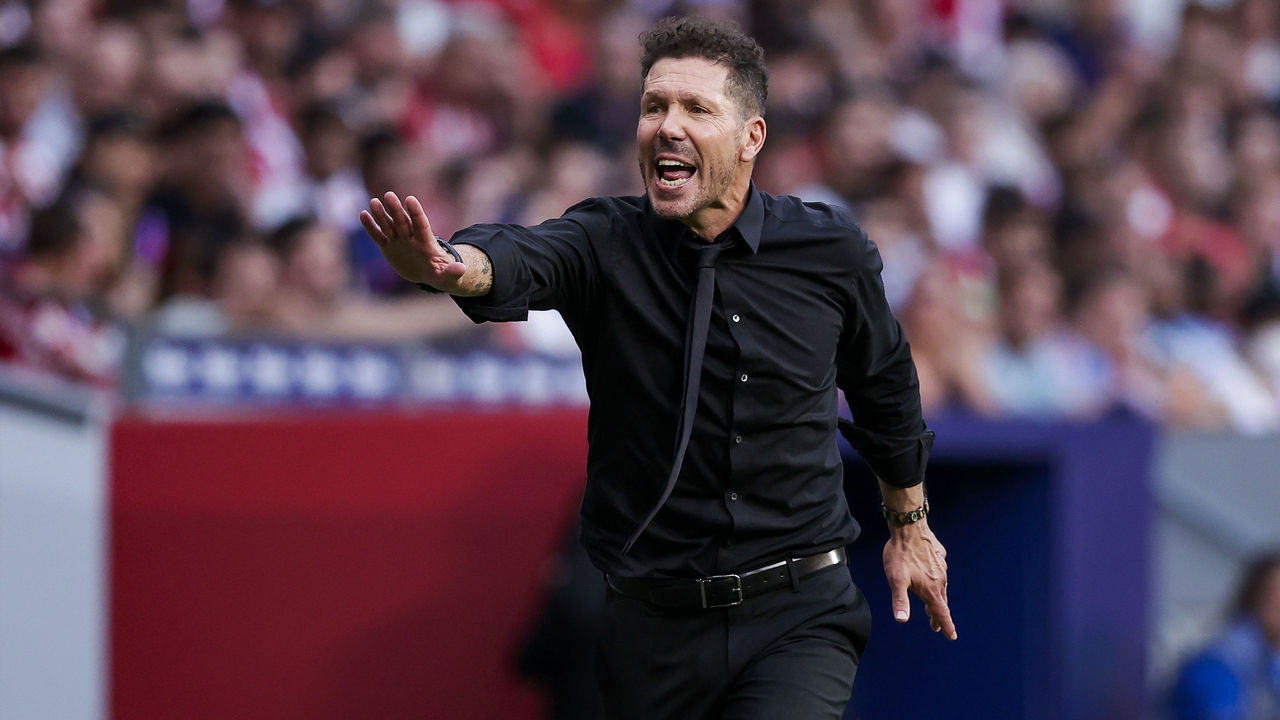 With the dogged, defensive Atletico Madrid the most successful team this group has to offer in the modern era, there's a chance the 24 matches played between these sides won't draw too much attention.
It could be close, though.
Pot 4's selection, Club Brugge, aren't a lock for last place. Young attackers Andreas Skov Olsen and Ferran Jutgla already have six goals between them over the first five games of the Belgian season, while Cyle Larin – scorer of 26 goals over two Turkish Super Lig seasons with Besiktas – still awaits his first start after his summer switch.
FC Porto rarely just make up the numbers. The Portuguese powerhouses have competed in the knockout stages of the Champions League or Europa League in each of the past 16 seasons. Porto can also take encouragement from Bayer Leverkusen's results in Germany: a humiliating DFB-Pokal elimination to third-tier Elversberg ahead of three straight Bundesliga defeats.
Key question: Will Atletico Madrid be more positive in their play? Sorry, stupid question.
Prediction: Bayer Leverkusen fall arse-backward into the Europa League despite some impressive performances from Club Brugge.
| Position | Club |
| --- | --- |
| 1 | Atletico Madrid |
| 2 | FC Porto |
| 3 | Bayer Leverkusen |
| 4 | Club Brugge |
Group C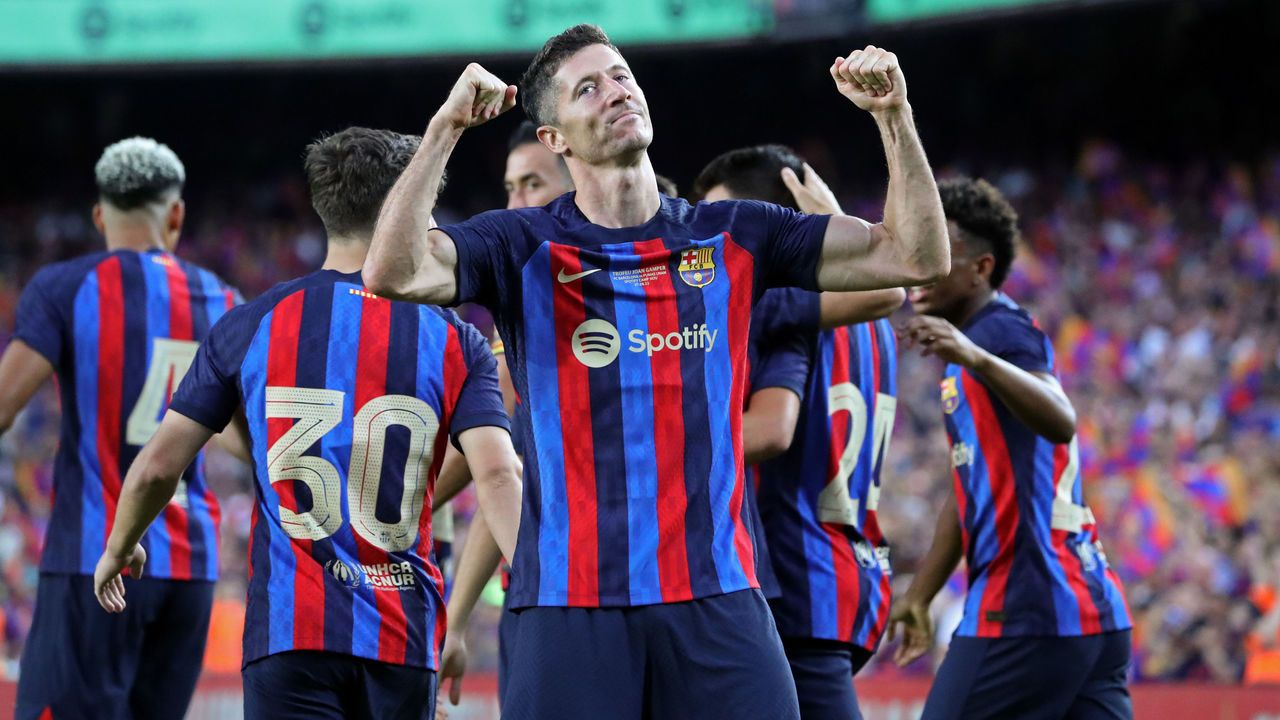 Pray for Viktoria Plzen.
The Czech minnows, playing in their first group stage since 2018, were thrown alongside Bayern Munich, Barcelona, and Inter Milan – a trio with 14 European titles between them – for six lucrative yet terrifying fixtures this fall.
While the group's obvious headline is Robert Lewandowski's reunion with his former employers, Barcelona could be forgiven for entering their scuffles with Bayern Munich with some trepidation. Barca have won only two of their last 13 European fixtures against Bayern, including the catastrophic 8-2 hammering at the Camp Nou in 2020 and two wholly uninspiring 3-0 setbacks in last season's group stage.
Inter Milan broke a 10-season curse when they finally advanced to the round of 16 last term, and Romelu Lukaku has looked comfortable on his return to the Nerazzurri. They're the third-best team in this group, but they're a solid outfit that could frustrate and upset the two Bs.
Key question: Barcelona president Joan Laporta has been busy this summer despite Barca's dire financial situation – but how long will it take Xavi to make this dysfunctional club appear functional?
Prediction: Bayern continue to work wonders in the transfer market, with Sadio Mane quickly proving an excellent replacement for Lewandowski. It's hard to look past the Bavarians for first place.
| Position | Club |
| --- | --- |
| 1 | Bayern Munich |
| 2 | Barcelona |
| 3 | Inter Milan |
| 4 | Viktoria Plzen |
Group D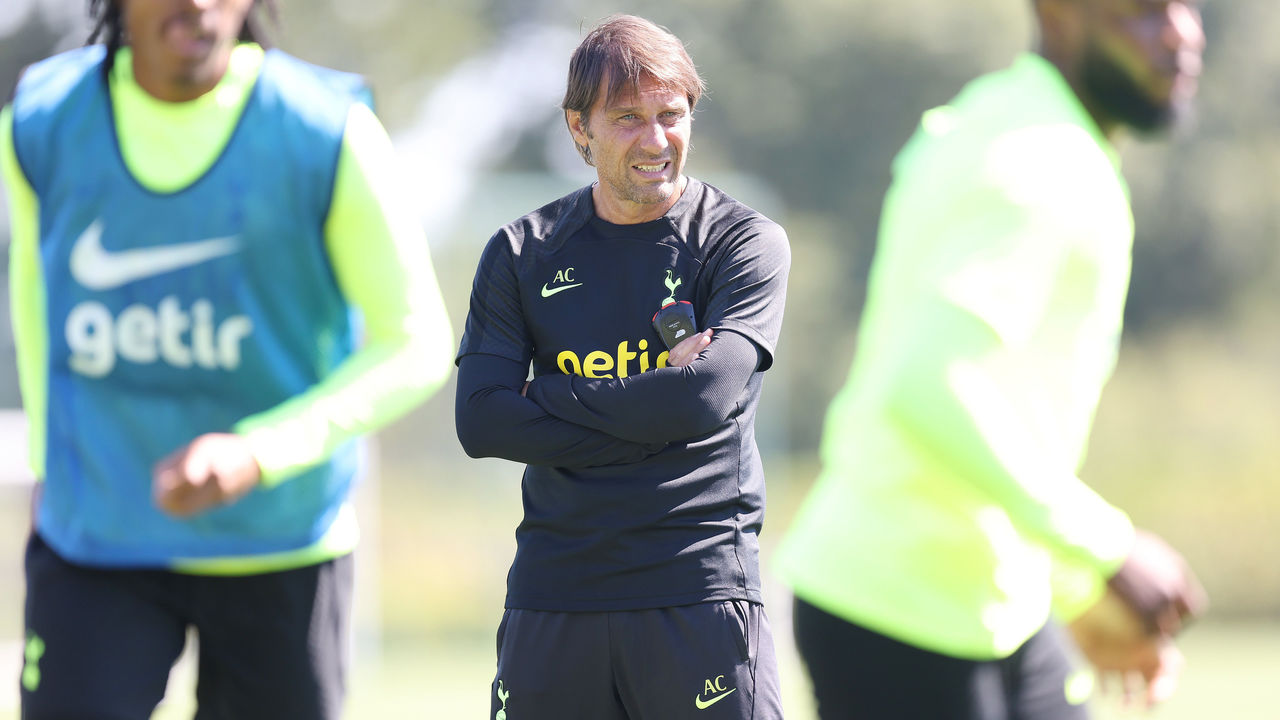 There's a distinct Europa League feel to this quartet. But given that three of the 10 perfect group stage campaigns in Champions League history were recorded last season (Liverpool, Ajax, Bayern Munich), is parity such a bad thing?
Eintracht Frankfurt are making their first appearance in the continent's premier competition since the 1960 European Cup final. The reigning Europa League champions may find it difficult following the departure of talisman Filip Kostic, especially when facing Antonio Conte's Tottenham Hotspur. The Italian tactician has molded a well-balanced team that has an outside chance of challenging for the Premier League title.
Marseille will be looking for improvement after finishing their last two campaigns (2013-14 and 2020-21) bottom of their group. Sporting CP, meanwhile, cannot be underestimated after reaching the knockout rounds ahead of Borussia Dortmund last time out.
Key question: Conte's Champions League record of 12 wins, 11 draws, and 11 defeats in charge of Juventus, Chelsea, and Inter Milan isn't great. Can he fix it?
Prediction: Tottenham's squad depth might be the best it's ever been, and that should allow them to ease out of the group while the rest squabble over second place.
| Position | Club |
| --- | --- |
| 1 | Tottenham Hotspur |
| 2 | Sporting CP |
| 3 | Eintracht Frankfurt |
| 4 | Marseille |
Group E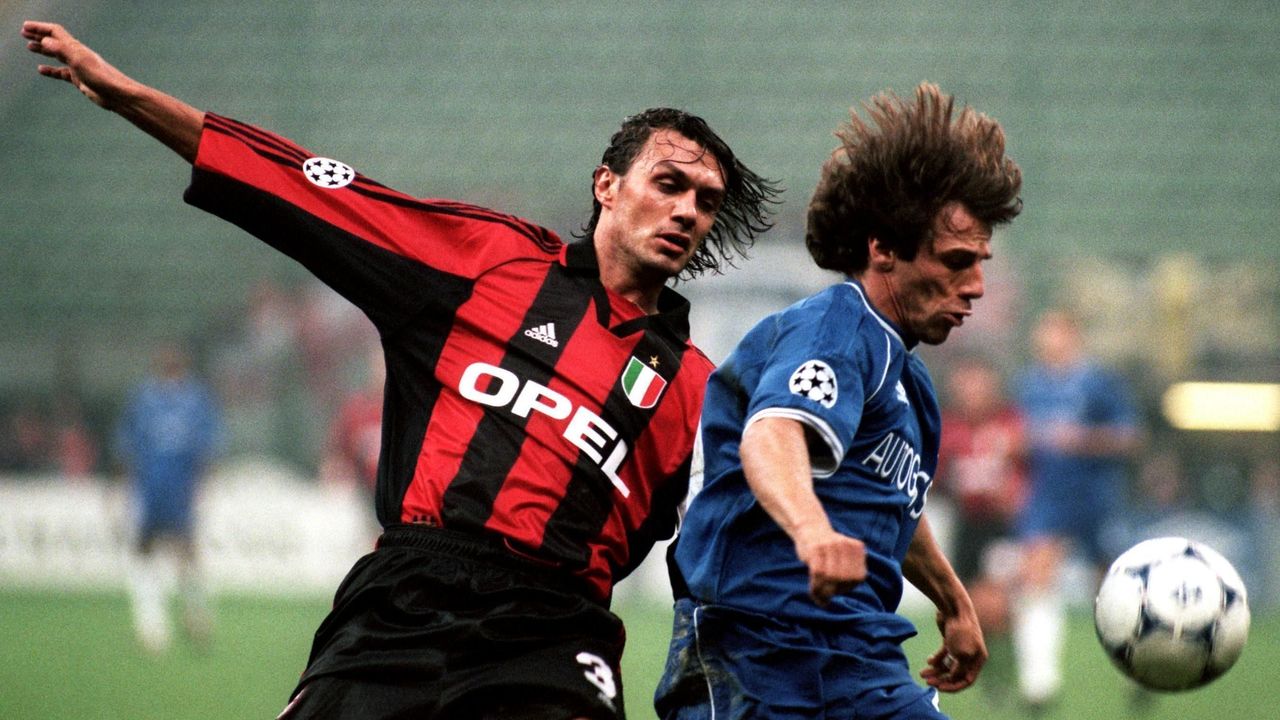 Do any Red Bull Salzburg and Dinamo Zagreb fans think they can get out of this group?
AC Milan and Chelsea are the obvious Group E heavyweights, and their tussles should ultimately decide who finishes top. Their matchup is a long time coming: The last time these two teams met was in 1999 when Oliver Bierhoff and Dennis Wise scored in a 1-1 draw at the San Siro.
One of the biggest Milan-Chelsea subplots could revolve around Rafael Leao. The outrageously talented attacker has been linked with the Blues for much of the summer, and he's due for a breakout season in Europe after his introduction was hampered by Milan's group stage elimination in 2021-22. His phenomenal surges in speed and dribbling ability helped him bag 11 goals and eight assists during the Rossoneri's Scudetto-winning campaign. He was named Serie A's most valuable player.
Key question: How will Thomas Tuchel's side fit together? It's been a period of upheaval at Stamford Bridge as Todd Boehly took ownership of Chelsea from Roman Abramovich and proceeded to play Football Manager in his boardroom. The Blues' business has been frantic, to say the least.
Prediction: It's time for Milan to finish atop a Champions League group for the first time since 2007.
| Position | Club |
| --- | --- |
| 1 | AC Milan |
| 2 | Chelsea |
| 3 | Red Bull Salzburg |
| 4 | Dinamo Zagreb |
Group F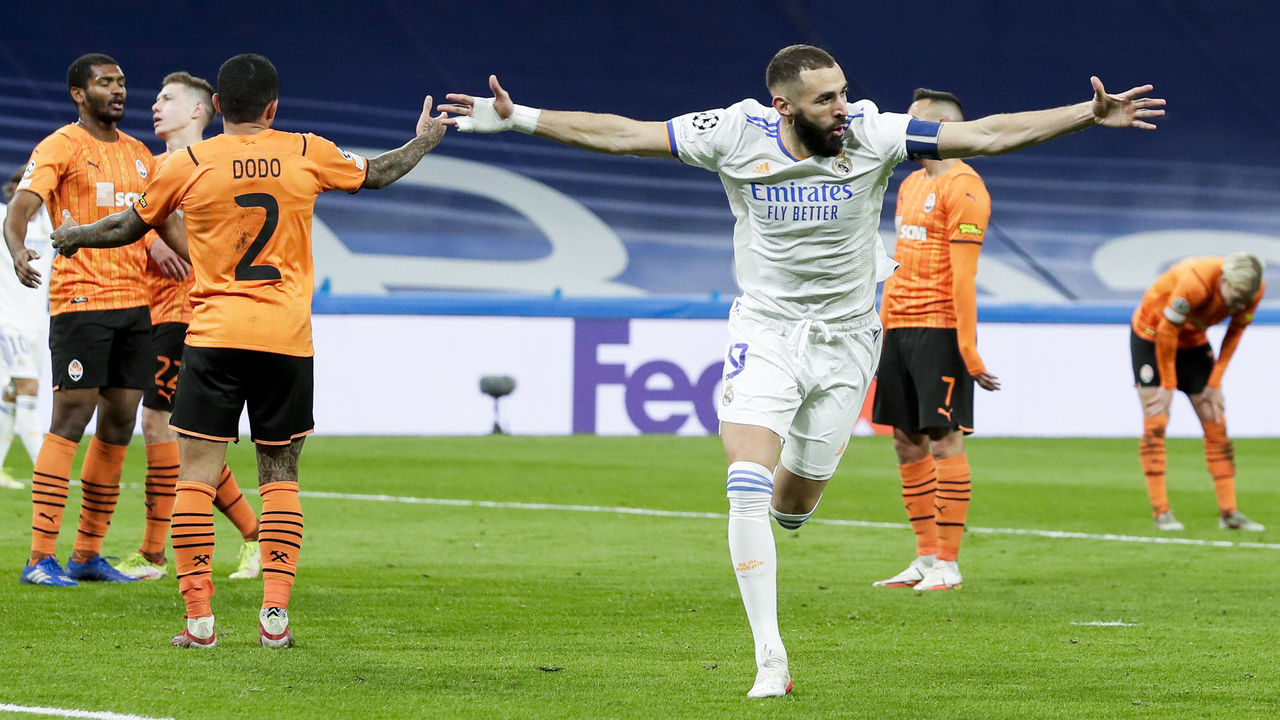 Taking on Shakhtar Donetsk is a good omen for Real Madrid. This is the fourth time Los Blancos have been drawn with the Ukrainians in the group stage, and they've gone on to win the Champions League on two of the previous three occasions.
Anything less than first place in Group F would be a disappointment for Carlo Ancelotti's reigning champions.
The true battle could be between RB Leipzig and Celtic. The former will be widely fancied to emerge from this group, but a woeful start to the Bundesliga season and questions over the effectiveness of their previously unstoppable counterattack hang over Domenico Tedesco's side. Celtic, on the other hand, are perfect in the Scottish Premiership and still have a feel-good factor under manager Ange Postecoglou.
Key question: How will Shakhtar fare? The team will play its home matches in the Polish capital of Warsaw due to the Russian invasion of Ukraine and is reeling after clubs preyed on their foreign players, like Manor Solomon and Tete. This is a big ask.
Prediction: Celtic cause an upset, giving Leipzig a spring slate of Thursday night games.
| Position | Club |
| --- | --- |
| 1 | Real Madrid |
| 2 | Celtic |
| 3 | RB Leipzig |
| 4 | Shakhtar Donetsk |
Group G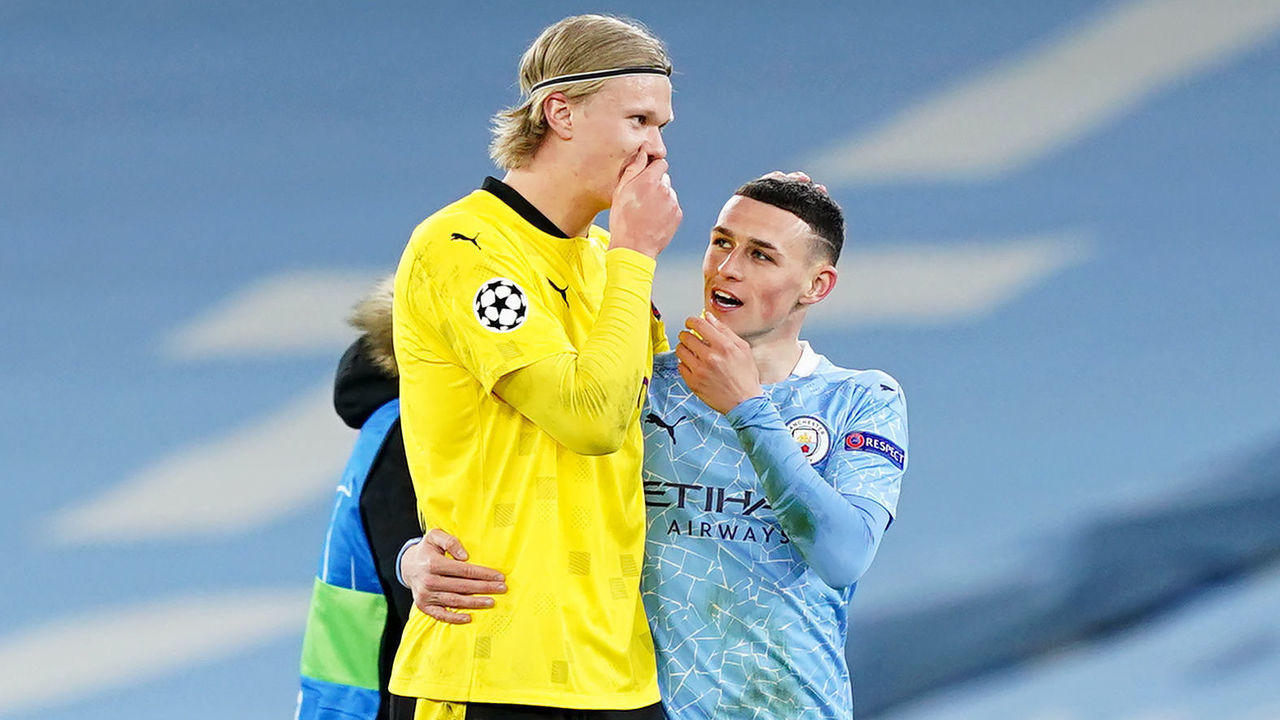 The images of Phil Foden and Erling Haaland's secretive post-match conversation in April 2021 led to predictions that the Norwegian marksman would join Manchester City that summer. Those forecasts were only a year out.
Haaland will meet his old Borussia Dortmund teammates during the group stage, pitting two attack-minded teams against one another for a pair of must-watch affairs. Liverpool-linked Jude Bellingham was excellent when City and Dortmund last locked horns and will be desperate for a long Champions League run in what could be his final season in Germany.
Europa League savants Sevilla have had an unimpressive start to the campaign but will be hoping the addition of five-time Champions League winner Isco can offer the know-how that could sneak them into second. Viktor Claesson has been in excellent form for FC Copenhagen, but a finish better than fourth would be a huge surprise for the Danish side.
Key question: Will Haaland be as deadly? The new Manchester City striker netted a remarkable 15 goals in 13 Champions League outings for Dortmund, but early evidence indicates Pep Guardiola will use him as both a scorer and creator.
Prediction: Unless Sevilla director of football Monchi works his magic in the remainder of the summer transfer window, Manchester City and Dortmund will be punching their tickets to the knockout rounds.
| Position | Club |
| --- | --- |
| 1 | Manchester City |
| 2 | Borussia Dortmund |
| 3 | Sevilla |
| 4 | FC Copenhagen |
Group H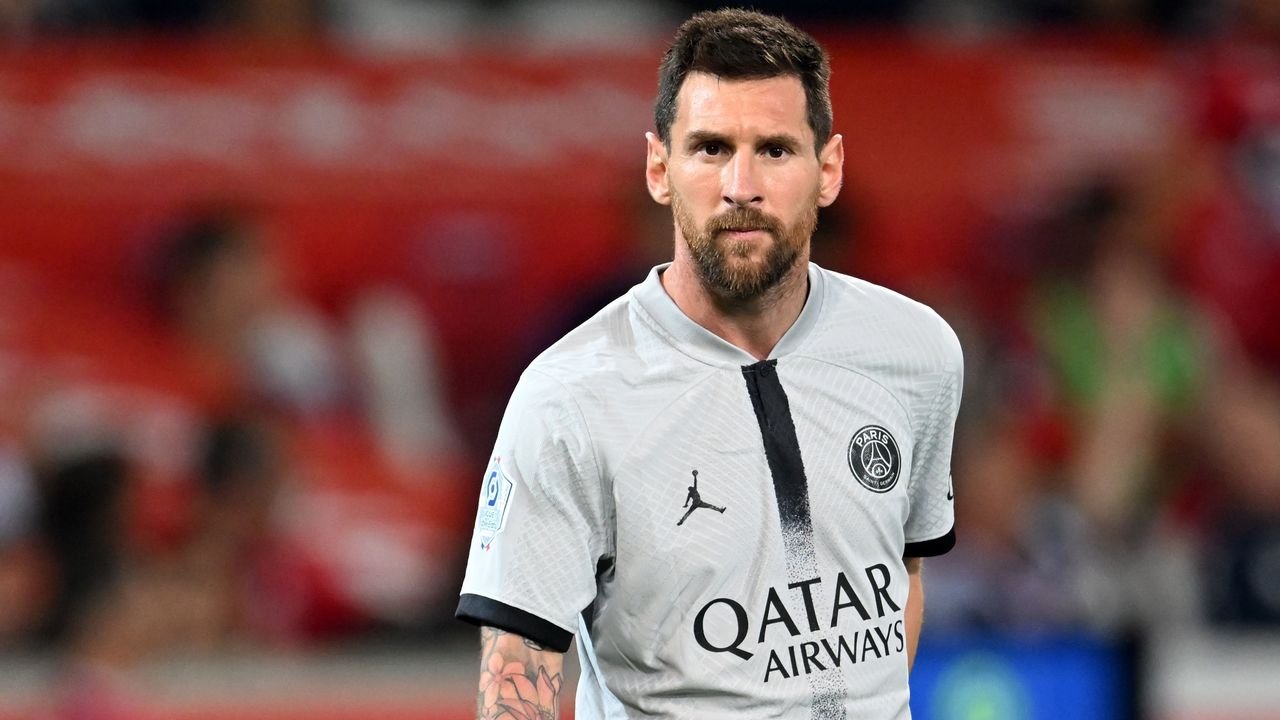 Lionel Messi has only failed to score against five teams he's faced in the Champions League: Atletico Madrid, Inter Milan, Rubin Kazan, Udinese, and Benfica.
It will be fairly impressive if Benfica remain on that list after two group stage outings against Paris Saint-Germain, but there's little chance Jan Vertonghen and Nicolas Otamendi can also keep Kylian Mbappe, Neymar, and PSG's supporting cast of attackers subdued.
But Benfica should be confident of taking points away from Juventus and, of course, Israeli upstarts Maccabi Haifa. Not all is well at Juve: The midfield continues to be a problem, and a glaring lack of creativity makes Massimiliano Allegri's men a rather uninspiring watch.
Key question: How long has Allegri got? The aforementioned issues in Turin could cost the manager his job soon, even after his hugely successful first spell in charge.
Prediction: Replacing Darwin Nunez's goal output won't be easy, but the way Benfica swept FC Midtjylland and Dynamo Kyiv aside in their qualifiers was extremely promising. They can reach the knockout rounds.
| Position | Club |
| --- | --- |
| 1 | Paris Saint-Germain |
| 2 | Benfica |
| 3 | Juventus |
| 4 | Maccabi Haifa |