35 stars who will define the summer transfer window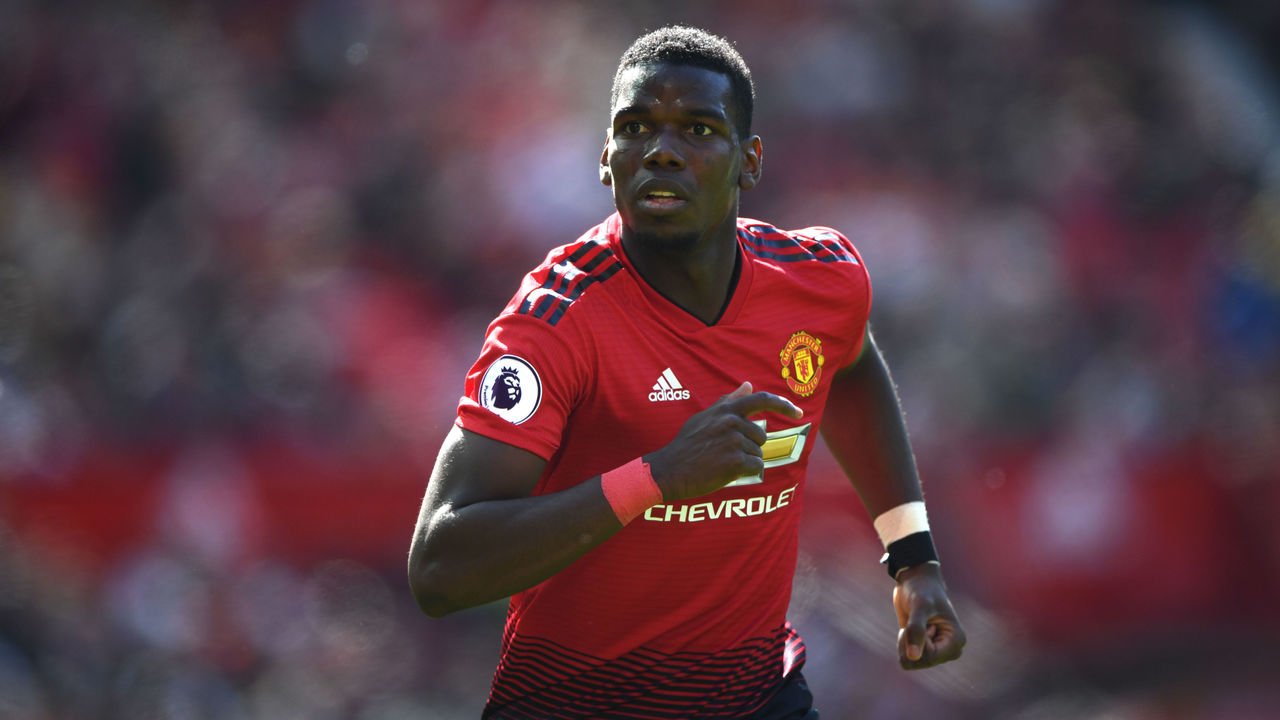 With the Champions League final closing the book on the 2018-19 European club campaign, focus now shifts to the summer transfer window, which promises to feature a bevy of high-profile deals and obscene fees being splashed about.
Here are 35 players who could be on the move in the coming months.
Premier League
Eden Hazard (Chelsea)
This one is all but done. Eden Hazard's protracted switch to Real Madrid – where he'll join new signing Luka Jovic – is only missing the signatures. He's already bid farewell to Chelsea, and it's just a matter of time now.
Paul Pogba (Manchester United)
The Juventus and Real Madrid rumors aren't going away. The Red Devils would be wise to keep hold of their best and most explosive midfielder, but an opulent offer could tempt them to sell Paul Pogba.
David De Gea (Manchester United)
An ongoing contract standoff leaves Manchester United in a precarious position. The club can either cash in on the Spaniard this summer and wave goodbye to one of the best 'keepers on the planet, or hold on to David de Gea and risk watching him leave for free at the end of next season.
Toby Alderweireld (Tottenham)
Toby Alderweireld was the backbone of Tottenham's excellent campaign. With an ideal blend of strength, positional awareness, and ball-playing ability, the Belgian is the epitome of the modern center-back.
Leroy Sane (Manchester City)
Bayern Munich want to sign Leroy Sane – they've admitted as much – but whether a deal actually gets done is another matter. The Manchester City winger with blistering speed is still only 23 years old, and he would cost a "crazy" amount of money.
Mesut Ozil (Arsenal)
A pitiful performance in the Europa League final may have been the last straw for Mesut Ozil at Arsenal. The midfielder, who's often unfairly maligned for a perceived lack of effort, gave his detractors plenty of ammunition by sleepwalking through the loss to Chelsea. Can anyone stomach his wages, though?
La Liga
Antoine Griezmann (Atletico Madrid)
Antoine Griezmann's summer transfer is a matter of when, not if. The only question mark is the destination. The Frenchman has confirmed he's leaving Atletico Madrid, but while many assumed he'll hop over to Barcelona, that may no longer be a slam dunk.
Gareth Bale (Real Madrid)
Despite helping deliver multiple titles to the Real Madrid faithful – and scoring some of the most memorable goals in club history – Gareth Bale looks set to be sacrificed as part of Los Blancos' summer rebuild. Madridistas have never truly appreciated the Welshman's talents.
Philippe Coutinho (Barcelona)
Barcelona paid a small fortune to acquire the tricky Brazilian playmaker from Liverpool, but he's become a poor tactical fit at the Camp Nou. The club is already looking to ship him off in a bid to recoup some of the reported £142 million (!) it coughed up to get Philippe Coutinho.
Saul Niguez (Atletico Madrid)
The trail has somewhat disappeared of late, but for a long time Saul Niguez was the Atletico Madrid star that every other European powerhouse had its eyes on. Already assured of losing Griezmann and captain Diego Godin, Atleti will surely battle to keep the 24-year-old midfielder.
Giovani Lo Celso (Real Betis)
Real Betis look destined to make out like bandits on this one. After plucking the superb Argentine midfielder from Paris Saint-Germain for a modest fee, the Seville club could now flip Giovani Lo Celso to any number of suitors for serious cash.
Carlos Soler (Valencia)
Tottenham have been sniffing around the Mestalla for some time, keeping tabs on the impressive Carlos Soler. The 22-year-old midfielder was pivotal in helping Valencia turn a potentially dreadful season into one that ended with both a Champions League berth and Copa del Rey title.
Serie A
Alex Sandro (Juventus)
Both PSG and Chelsea tried to bring the Brazilian aboard last summer, but it remains to be seen if they're still interested after a season in which Alex Sandro lacked the explosiveness and attacking impetus of years past.
Paulo Dybala (Juventus)
Coming off the back of a bitterly disappointing campaign, swirling rumors suggest Paulo Dybala isn't long for Juventus. The Argentine has said he wants to remain with the club, but selling him and repurposing the funds to secure a big-name midfielder is a legitimate option for the Old Lady.
Kalidou Koulibaly (Napoli)
Arguably the best central defender in the game right now, Napoli will almost certainly shun any offers for Kalidou Koulibaly that don't exceed the €100-million mark. The list of clubs that can afford the Senegalese superstar is short.
Mauro Icardi (Inter Milan)
The soap opera that is Mauro Icardi's relationship with Inter rumbles on. The striker is undoubtedly lethal on the pitch, but after numerous sagas involving everything from contract demands to clashes with fans, perhaps it's finally time for a move.
Alessio Romagnoli (AC Milan)
In an ideal world, AC Milan wouldn't even consider selling their young captain. But after the potentially crippling blow of missing out on the Champions League again, financial concerns may dictate the club's transfer plans.
Nicolo Zaniolo (Roma)
A relative unknown at this time last year, teenage sensation Nicolo Zaniolo turned heads across Europe with a series of spectacular performances, both domestically and on the continent. Roma quickly need to tie him down with a new contract.
Bundesliga
Timo Werner (RB Leipzig)
That Timo Werner hasn't already left RB Leipzig is a surprise with the hoopla around the young German forward in recent years. He's no longer the hottest name during the transfer window, but any club that can secure his signature will be ecstatic.
Kai Havertz (Bayer Leverkusen)
Bayer Leverkusen are going to make bank whenever they decide to sell Kai Havertz. The 19-year-old attacking midfielder scored 17 Bundesliga goals this season, and he's been linked, naturally, to Bayern Munich.
Renato Sanches (Bayern Munich)
The 21-year-old midfielder's stock has fallen off a cliff since he moved to the Allianz Arena, and the only way to resurrect his career is to get some minutes on the pitch. Bayern Munich may not be the place for that to happen.
Jadon Sancho (Borussia Dortmund)
Manchester United have reportedly taken a step back in their pursuit of the dynamic teenage winger, with Borussia Dortmund CEO Hans-Joachim Watzke categorically ruling out a summer sale of any kind. Next summer, though …
Jerome Boateng (Bayern Munich)
Once considered among the best central defenders in the world, Jerome Boateng has been told, in no uncertain terms, that he should leave Bayern Munich in the coming months. The 30-year-old shouldn't struggle to find a new club.
James Rodriguez (Bayern Munich)
With confirmation that his loan spell in Bavaria is over, James Rodriguez will return to Real Madrid. Where he ends up from there, though, is anyone's guess. His breakout showing at the 2014 World Cup feels like a lifetime ago.
Ligue 1
Kylian Mbappe (Paris Saint-Germain)
It seems like a foregone conclusion that Kylian Mbappe will end up at Real Madrid eventually, but this summer's window may be too soon. The all-world French attacker will single-handedly shift the balance of power in world football if – when? – he leaves the French capital.
Tanguy Ndombele (Lyon)
Honestly, Lyon could populate the entire Ligue 1 portion of this list because of the club's renowned ability to churn out young talent. The gem of their current crop is do-it-all midfielder Tanguy Ndombele, who will command a monstrous transfer fee if he leaves Les Gones.
Thomas Meunier (Paris Saint-Germain)
Manchester United and Arsenal are reportedly interested in signing the Belgian full-back, who saw his role in Paris diminish this season due to the presence of veteran Dani Alves. Entering the final year of his contract, he'll reportedly cost around €30 million.
Houssem Aouar (Lyon)
While not expected to be as costly as Ndombele, versatile 20-year-old midfielder Houssem Aouar won't exactly be sold for a pittance, either. Lyon owner Jean-Michel Aulas is a notoriously tough negotiator, so any club interested in Aouar will need to reach deep into its pockets.
Nicolas Pepe (Lille)
Only Mbappe scored more goals in Ligue 1 this season than the 22 that Lille star Nicolas Pepe bagged. When you're mentioned in the same breath as the French phenom, people take notice. The 24-year-old Ivorian has been linked to clubs in both England and Germany.
Ferland Mendy (Lyon)
Real Madrid are circling Ferland Mendy. Get used to hearing that this summer. With Marcelo aging and Sergio Reguilon looking solid but unspectacular, Mendy, an exciting young left-back, has reportedly been tabbed as the long-term solution.
Elsewhere
Matthijs de Ligt (Ajax)
It was long thought that the Ajax captain would follow teammate and compatriot Frenkie de Jong to Barcelona, but the Blaugrana have reportedly hit a snag in their approach for the commanding 19-year-old center-back. Manchester United and Juventus hope to be the benefactors of Barca's misfortune.
David Neres (Ajax)
Amid a squad loaded with exciting young talent, David Neres was forced to wait before getting the recognition he deserves. It finally came pouring in after he dominated Real Madrid in the Champions League. The Brazilian winger is now one of the transfer window's most sought after players.
Hirving Lozano (PSV Eindhoven)
"Chucky," as he's affectionately known, continues to bide his time. A host of European superpowers have expressed interest in the Mexican winger, but there's yet to be a clear indication he's on the verge of leaving PSV.
Joao Felix (Benfica)
Widely tipped as the future of Portuguese football, 19-year-old prodigy Joao Felix is going to net Benfica an ungodly sum when he's sold. The two Manchester clubs are said to be in an arms race to acquire his services.
Ruben Dias (Benfica)
Though the constant talk of De Ligt's future is overshadowing him, Ruben Dias, Benfica's other prized piece, could emerge as the best young defender to switch clubs this summer.
Report: Pogba considering offer to return to Juventus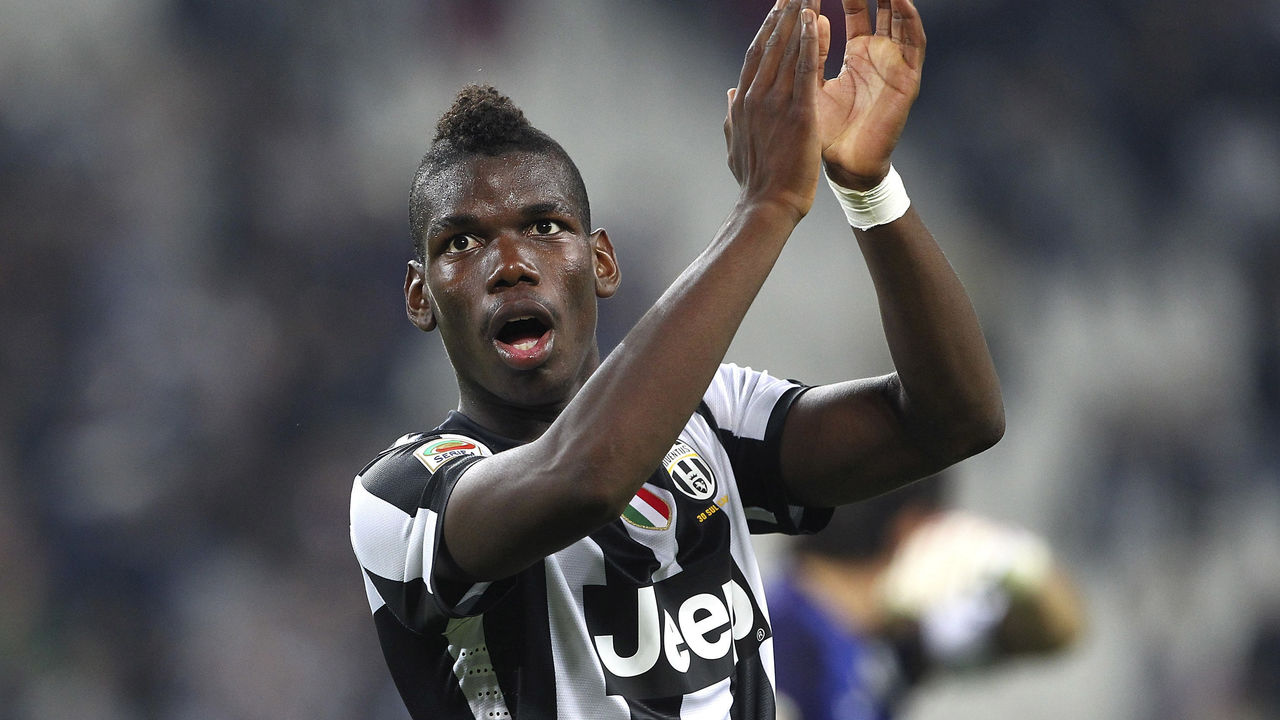 History could repeat itself for Paul Pogba.
The French midfielder is considering an offer to reunite with Juventus after his Manchester United contract expires at the end of June, reports Rob Dawson of ESPN.
Pogba left United for Juventus in 2012, establishing himself as an elite midfielder during a spell in Italy that lasted until 2016. He then rejoined United for an £89.3-million fee – a world record at the time.
He's now contemplating a return to Serie A after receiving a "concrete proposal" that puts Juventus in the lead to sign the World Cup winner, Dawson adds.
The French international has yet to make a final decision, according to Dawson.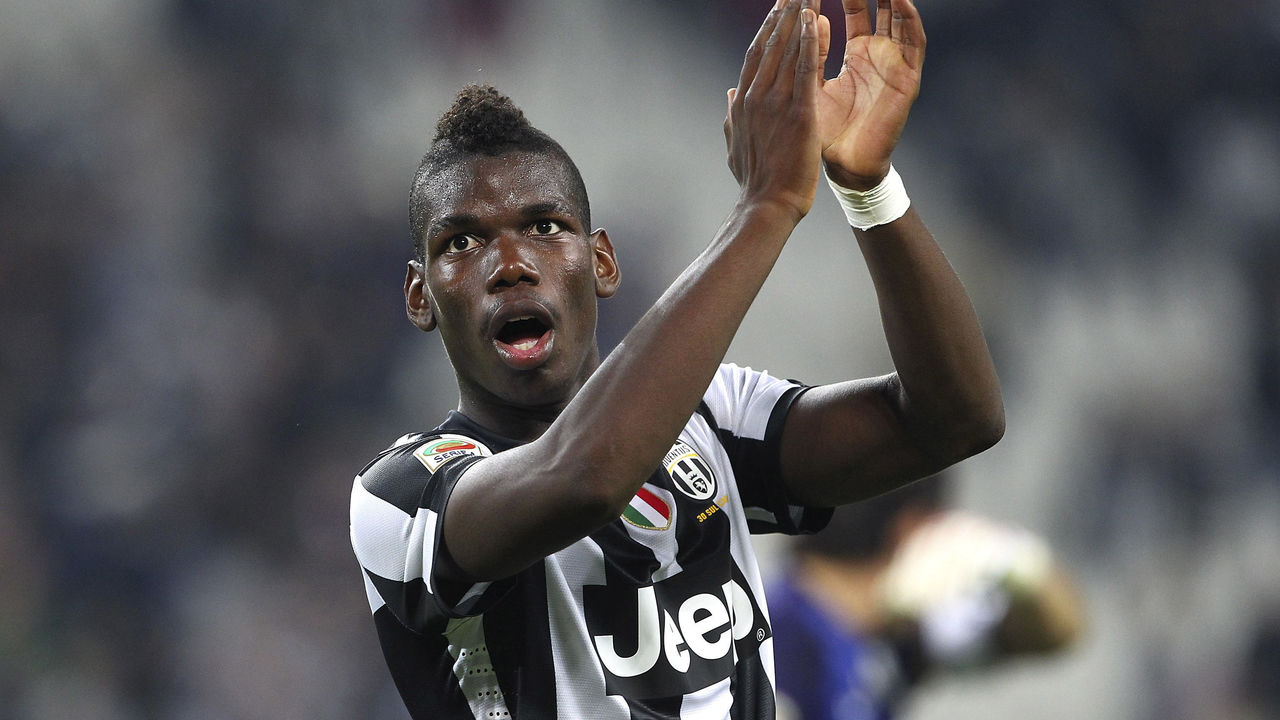 Paris Saint-Germain are also reportedly in contention and could attract Pogba with an offer to play in his home country.
Manchester City were surprise contenders, but Pogba rejected an offer to join Pep Guardiola's squad due to reported concerns about backlash from Manchester United supporters.
Pogba has struggled to consistently replicate the form that made him a star at Juventus in the six years since he returned to Old Trafford; frustrated fans booed him in his last two games against Norwich City and Liverpool.
The 29-year-old recently admitted to experiencing depression, which began during Jose Mourinho's volatile spell as Manchester United manager.
Pogba, who has missed the last four matches with a calf problem, could be in contention to play his final match for Manchester United on Sunday after returning to training.
2022 World Cup draw: Spain meets Germany, all smiles for USMNT and Canada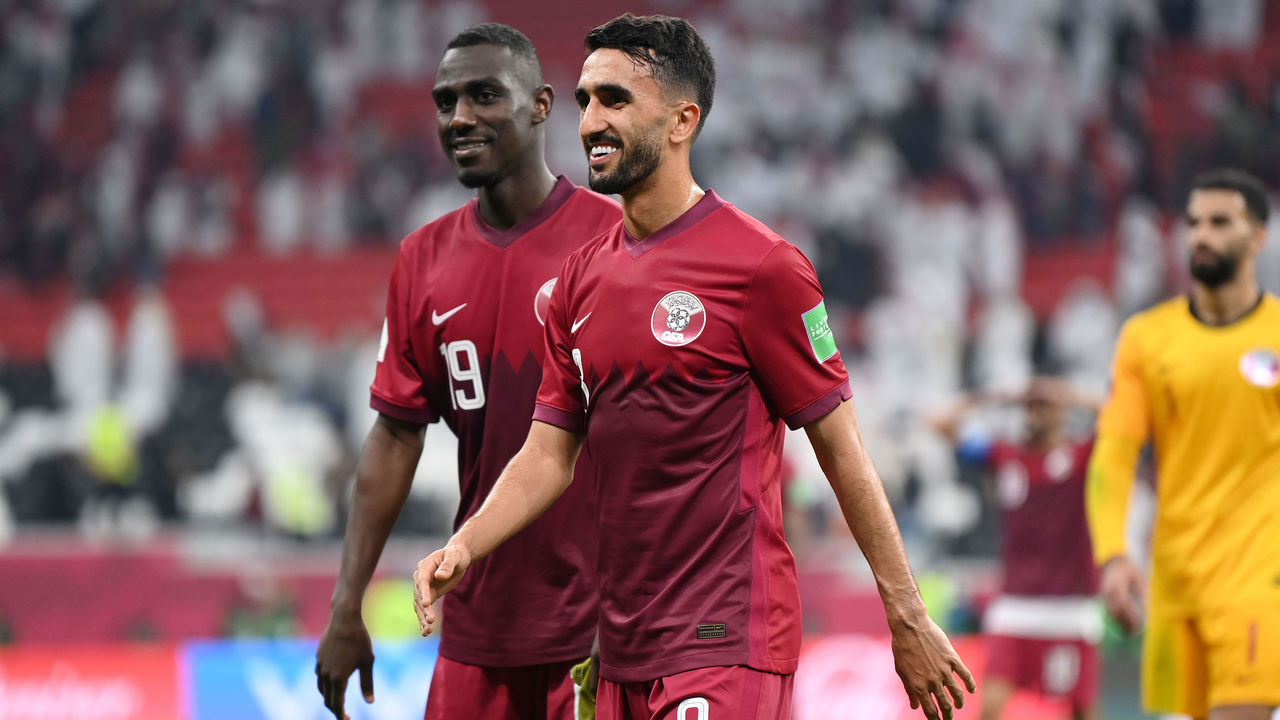 The countdown for November's big kickoff begins.
The group draw for the 2022 World Cup was conducted in Doha, Qatar on Friday. Heavyweight nations Spain and Germany were pitted together in Group E, while the United States and Canada should travel to the Middle East with some optimism given the overall quality in their respective quartets.
Here are the groups in full:
Group A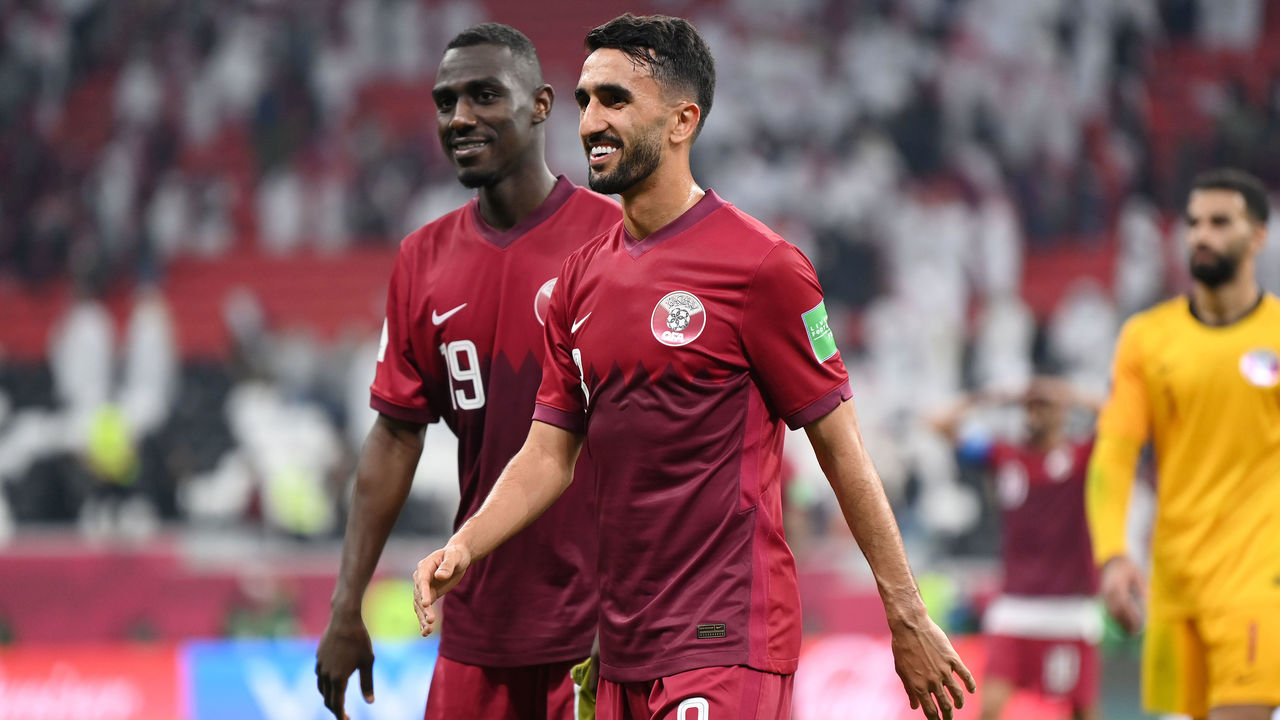 | Slot | Nation | Confederation |
| --- | --- | --- |
| 1 | Qatar | AFC |
| 2 | Ecuador | CONMEBOL |
| 3 | Senegal | CAF |
| 4 | Netherlands | UEFA |
Match schedule
Nov. 21: Senegal vs. Netherlands
Nov. 21: Qatar vs. Ecuador
Nov. 25: Qatar vs. Senegal
Nov. 25: Netherlands vs. Ecuador
Nov. 29: Netherlands vs. Qatar
Nov. 29: Ecuador vs. Senegal
Group B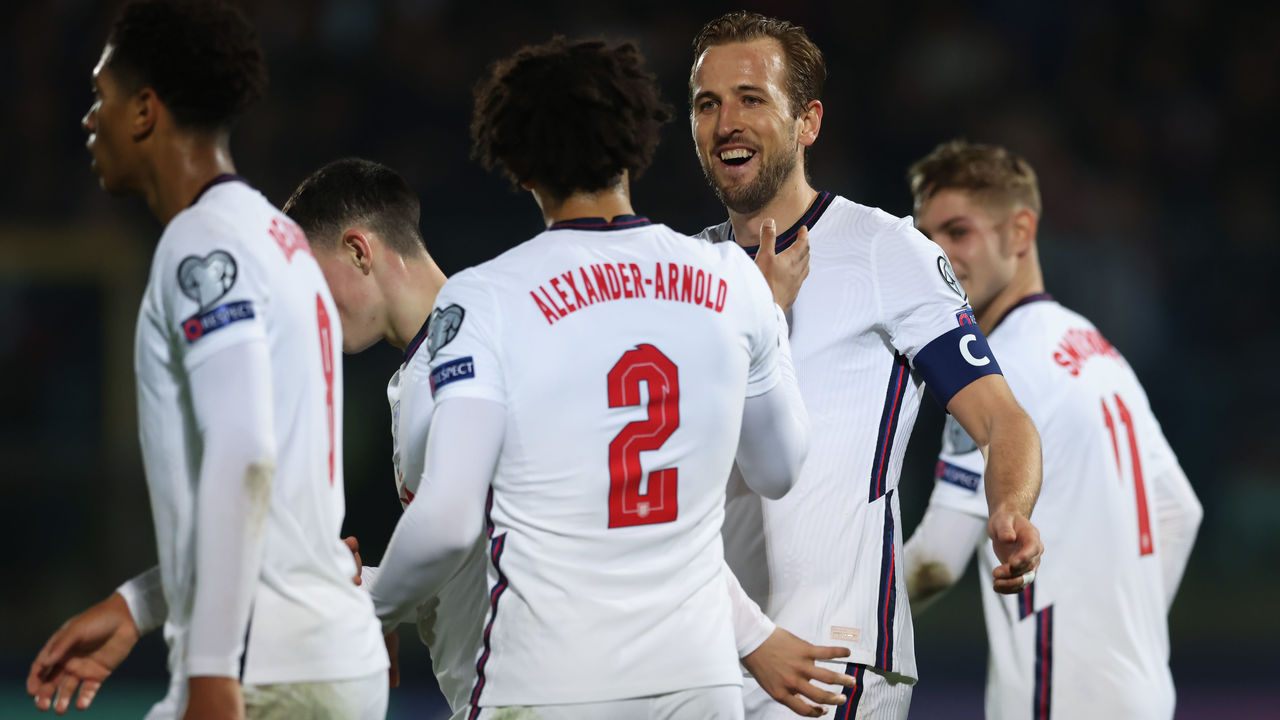 | Slot | Nation | Confederation |
| --- | --- | --- |
| 1 | England | UEFA |
| 2 | Iran | AFC |
| 3 | United States | CONCACAF |
| 4 | Wales/Ukraine/Scotland* | UEFA |
Match schedule
Nov. 21: England vs. Iran
Nov. 21: United States vs. UEFA playoff winner
Nov. 25: UEFA playoff winner vs. Iran
Nov. 25: England vs. United States
Nov. 29: Iran vs. United States
Nov. 29: UEFA playoff winner vs. England
Group C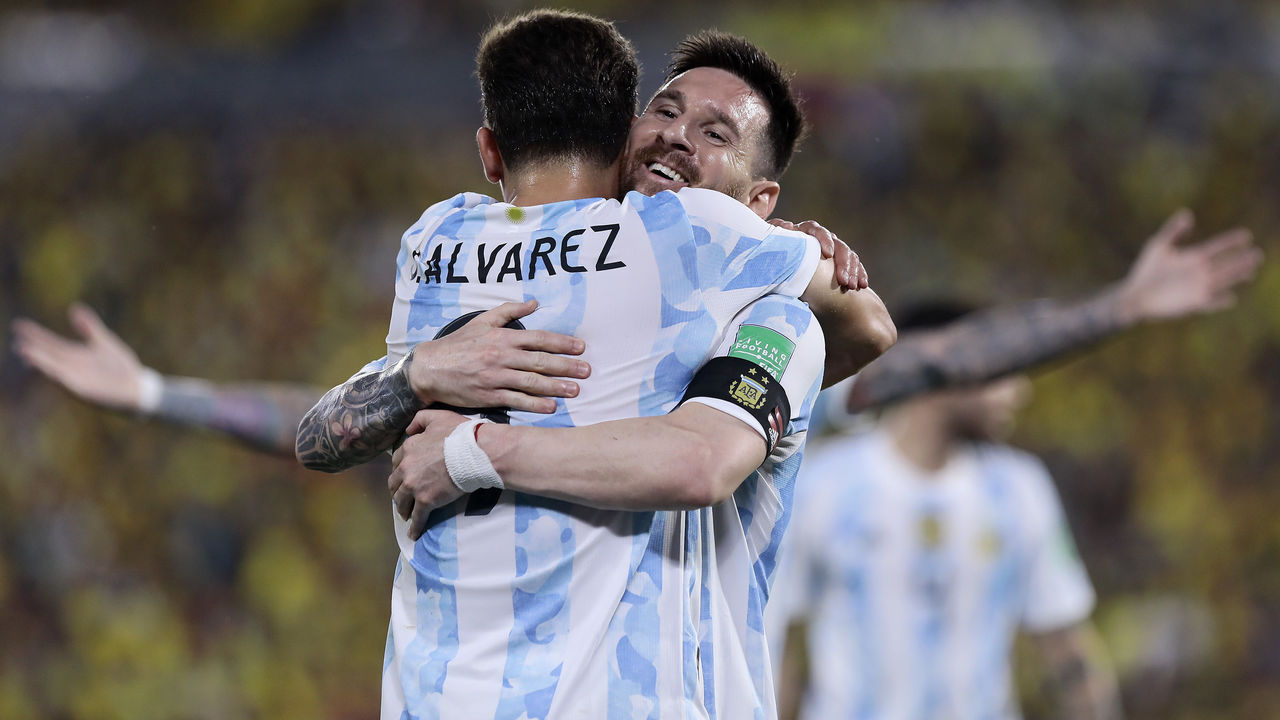 | Slot | Nation | Confederation |
| --- | --- | --- |
| 1 | Argentina | CONMEBOL |
| 2 | Saudi Arabia | AFC |
| 3 | Mexico | CONCACAF |
| 4 | Poland | UEFA |
Match schedule
Nov. 22: Argentina vs. Saudi Arabia
Nov. 22: Mexico vs. Poland
Nov. 26: Argentina vs. Mexico
Nov. 26: Poland vs. Saudi Arabia
Nov. 30: Poland vs. Argentina
Nov. 30: Saudi Arabia vs. Mexico
Group D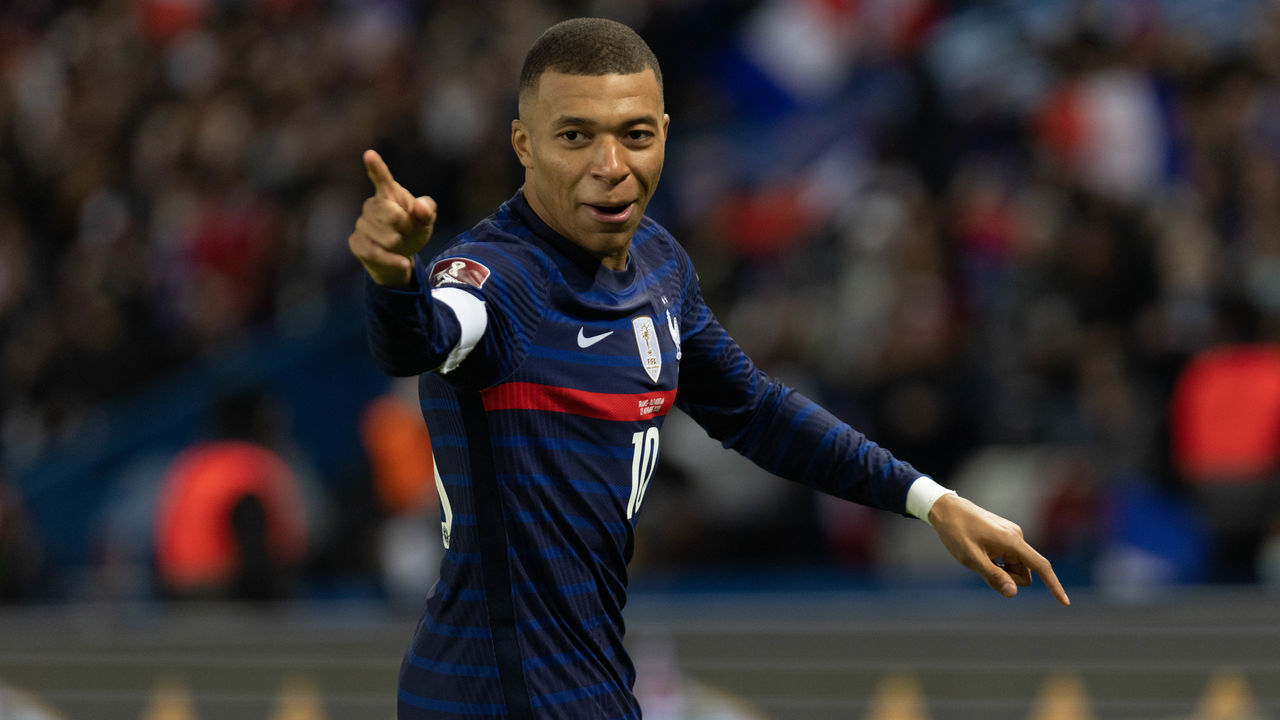 | Slot | Nation | Confederation |
| --- | --- | --- |
| 1 | France | UEFA |
| 2 | Peru/Australia/United Arab Emirates* | CONMEBOL/AFC |
| 3 | Denmark | UEFA |
| 4 | Tunisia | CAF |
Match schedule
Nov. 22: France vs. Intercontinental playoff winner
Nov. 22: Denmark vs. Tunisia
Nov. 26: France vs. Denmark
Nov. 26: Tunisia vs. Intercontinental playoff winner
Nov. 30: Tunisia vs. France
Nov. 30: Intercontinental playoff winner vs. Denmark
Group E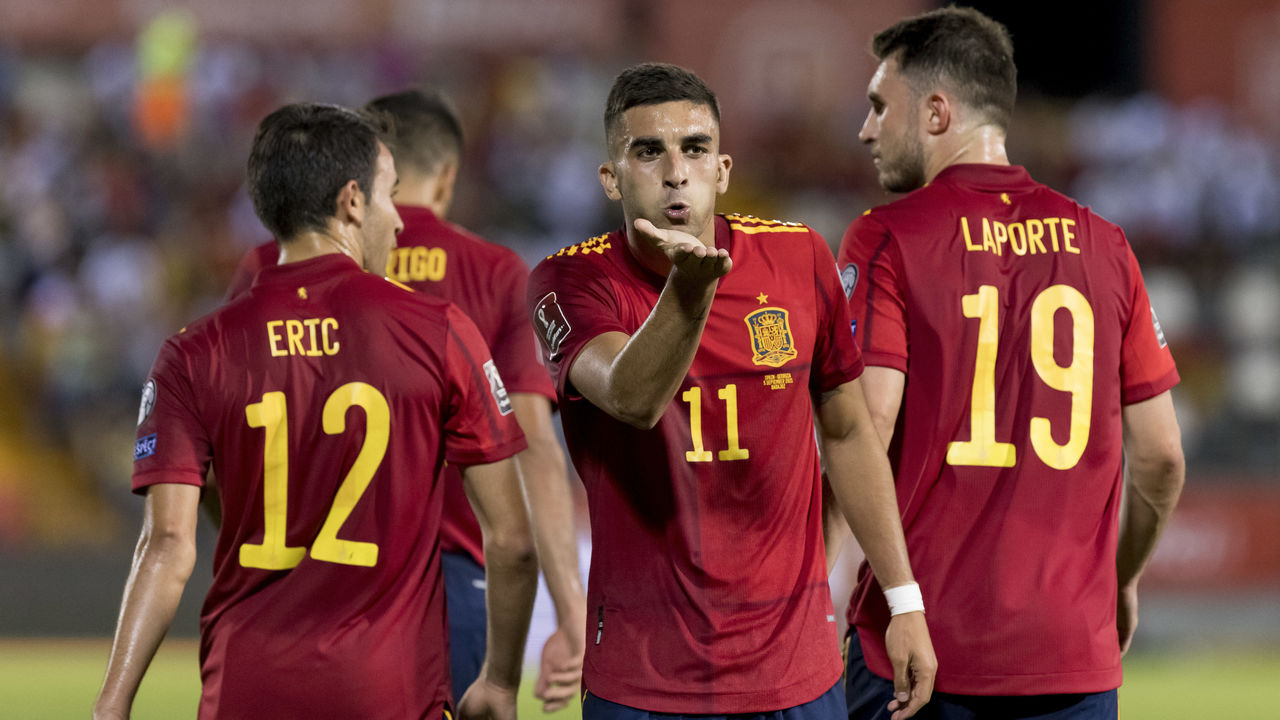 | Slot | Nation | Confederation |
| --- | --- | --- |
| 1 | Spain | UEFA |
| 2 | Costa Rica/New Zealand* | CONCACAF/OFC |
| 3 | Germany | UEFA |
| 4 | Japan | AFC |
Match schedule
Nov. 23: Spain vs. Intercontinental playoff winner
Nov. 23: Germany vs. Japan
Nov. 27: Spain vs. Germany
Nov. 27: Japan vs. Intercontinental playoff winner
Dec. 1: Japan vs. Spain
Dec. 1: Intercontinental playoff winner vs. Germany
Group F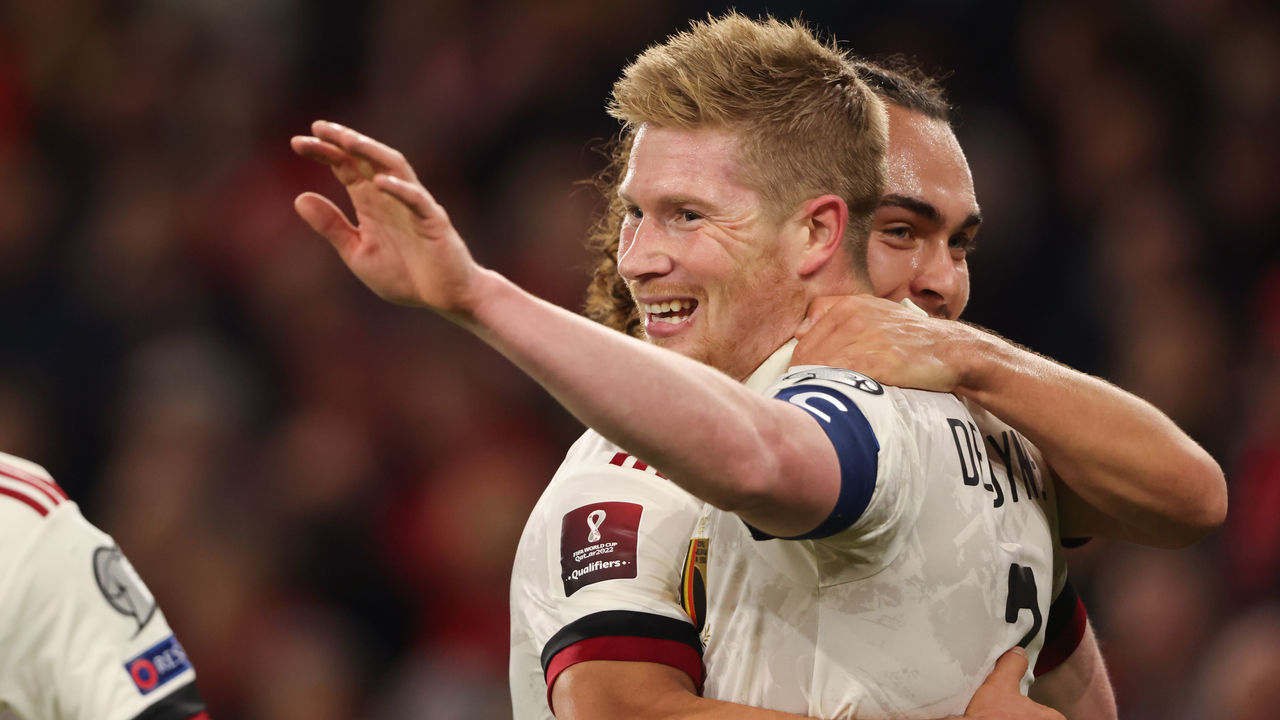 | Slot | Nation | Confederation |
| --- | --- | --- |
| 1 | Belgium | UEFA |
| 2 | Canada | CONCACAF |
| 3 | Morocco | CAF |
| 4 | Croatia | UEFA |
Match schedule
Nov. 23: Belgium vs. Canada
Nov. 23: Morocco vs. Croatia
Nov. 27: Belgium vs. Morocco
Nov. 27: Croatia vs. Canada
Dec. 1: Croatia vs. Belgium
Dec. 1: Canada vs. Morocco
Group G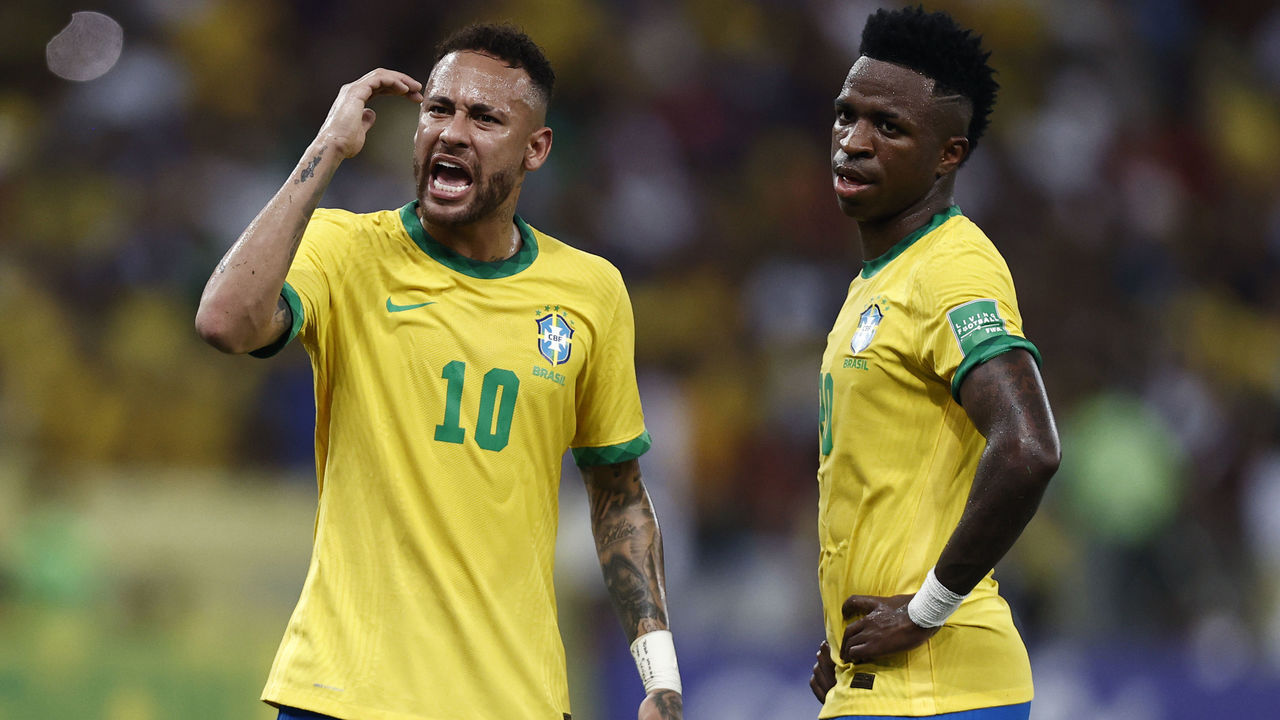 | Slot | Nation | Confederation |
| --- | --- | --- |
| 1 | Brazil | CONMEBOL |
| 2 | Serbia | UEFA |
| 3 | Switzerland | UEFA |
| 4 | Cameroon | CAF |
Match schedule
Nov. 24: Brazil vs. Serbia
Nov. 24: Switzerland vs. Cameroon
Nov. 28: Brazil vs. Switzerland
Nov. 28: Cameroon vs. Serbia
Dec. 2: Cameroon vs. Brazil
Dec. 2: Serbia vs. Switzerland
Group H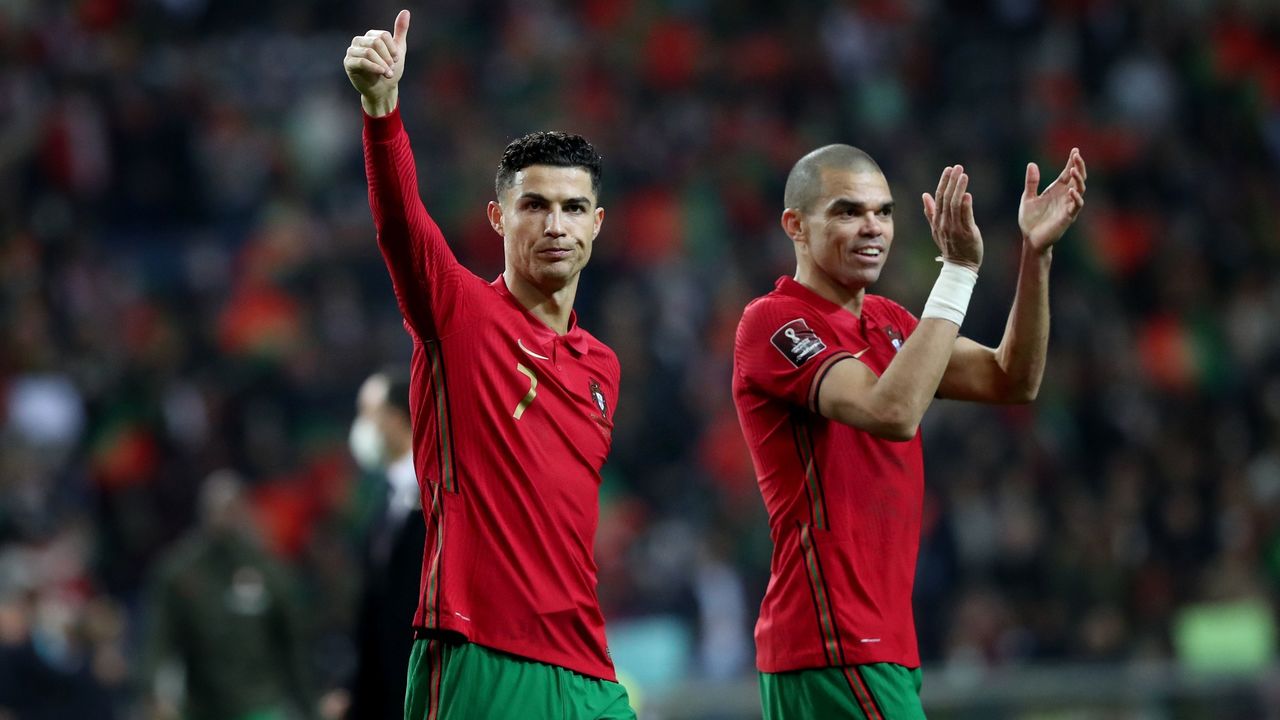 | Slot | Nation | Confederation |
| --- | --- | --- |
| 1 | Portugal | UEFA |
| 2 | Ghana | CAF |
| 3 | Uruguay | CONMEBOL |
| 4 | South Korea | AFC |
Match schedule
Nov. 24: Portugal vs. Ghana
Nov. 24: Uruguay vs. South Korea
Nov. 28: Portugal vs. Uruguay
Nov. 28: South Korea vs. Ghana
Dec. 2: South Korea vs. Portugal
Dec. 2: Ghana vs. Uruguay
* World Cup berth to be decided in June.
The top two nations in each group will advance to the knockout stages of the competition. The full schedule for the knockout stages can be found here.
Why isn't the entire field confirmed?
Three World Cup teams have yet to be determined: one from Europe and two from the intercontinental playoff paths.
Intercontinental playoff: Costa Rica vs. New Zealand
Intercontinental playoff: Peru vs. Australia or the United Arab Emirates
UEFA playoff: Wales vs. Ukraine or Scotland
Ukraine's one-off semifinal against Scotland was postponed after the country was invaded by Russia. That will be played this summer – the exact date is yet to be announced – and the winner will meet Wales for a spot in Qatar.
The intercontinental playoffs were postponed as part of the widespread scheduling delays created by the COVID-19 pandemic. Those games are slated for June 13 and 14 in Qatar, at which point the entire 32-team World Cup field should be finalized.
4 takeaways from Tuesday's Champions League action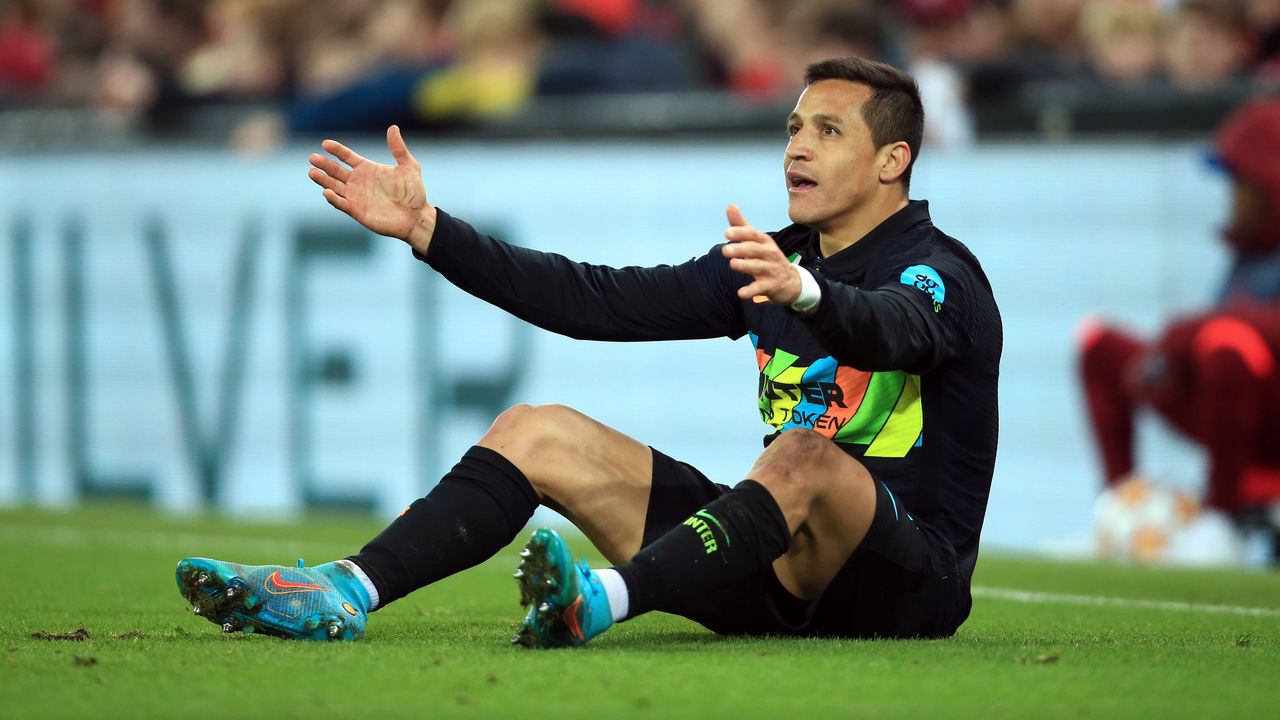 The Champions League last 16 rumbled on this week with the opening batch of second-leg matches. Below, we dissect the biggest talking points from Tuesday's games in Europe's premier club competition.
Inzaghi and Sanchez let Inter down
Alexis Sanchez's red card spoiled what could've been a memorable night for Inter Milan. Lucky to escape with just a warning when he slid studs-first into Thiago Alcantara to end the first half, Sanchez was sent off for another overzealous tackle on Fabinho in the second. The red card – brandished minutes after Lautaro Martinez's wonderful goal had offered Inter hope of an unlikely comeback – came at the worst possible time. Up a man for the remaining 25 minutes, Liverpool wrestled control of the tie and advanced 2-1 on aggregate.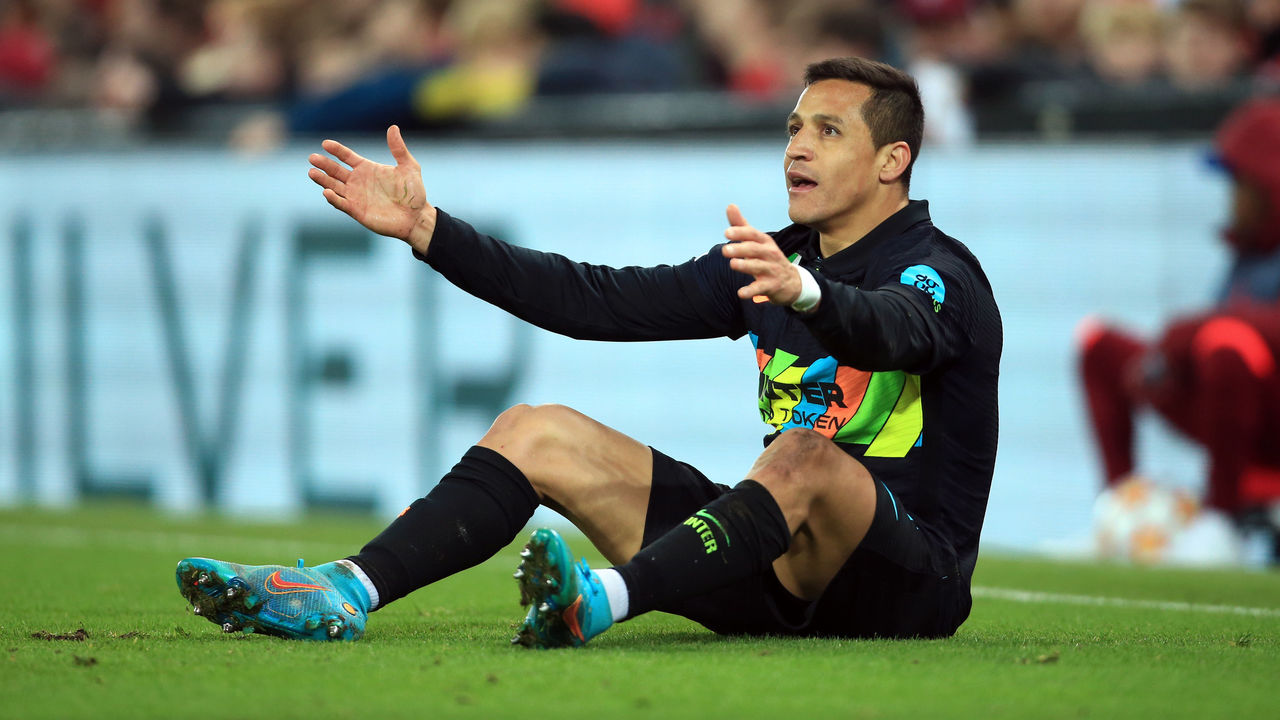 Sanchez may have cost his team, but manager Simone Inzaghi allowed the situation to spiral out of control. By choosing to keep Sanchez on the pitch, Inzaghi overlooked his panicky play and the team's lack of offensive production; Edin Dzeko, the club's leading scorer with 16 goals in all competitions, remained on the bench. Joaquin Correa, a similar darting presence to Sanchez, could've offered the same speed and pressing ability, and with Inter needing goals, Dzeko, an expert in the air, could've offered them an additional outlet up top.
In the end, Inter finished with just six shots – only half of them on target – on a night they needed to score twice just to have a chance of reaching the quarterfinals. Meanwhile, Liverpool hit the woodwork three times. It could've been so different for the reigning Serie A champions, who still won on the night but ultimately paid too little attention to detail to get past Jurgen Klopp's side.
Mane slipping in big matches
Sadio Mane has four goals in his last eight appearances for Liverpool, which isn't exactly a drought, but his production against top opponents belies his recent scoring record.
Mane struggled on the left of Liverpool's front three Tuesday, with the majority of his touches coming well outside of the 18-yard box. Though his arching pass to Mohamed Salah in the 76th minute should've resulted in a goal, the Senegalese international still produced little substance in the most dangerous area of the pitch.
His performance echoed his relatively quiet outing in the first leg at the Stadio Giuseppe Meazza. Mane missed a clear header before making way for Luis Diaz in the 59th minute of that game, and he could only watch on the sidelines as his teammates, playing with renewed spirit, scored twice to win 2-0.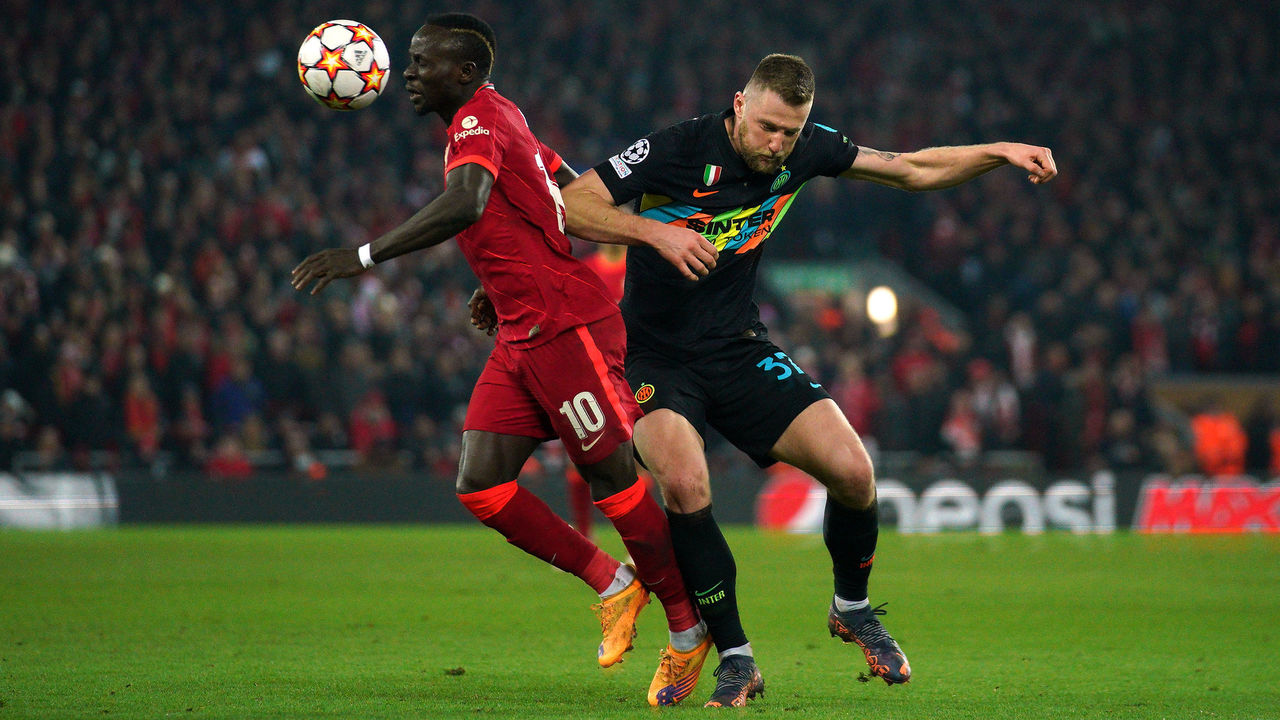 A similar storyline played out in the League Cup final against Chelsea. Mane registered just two shots playing as a No. 9 – one woefully wide – before coming off again in the second half.
Mane's struggles predate the Africa Cup of Nations in January: he was ineffectual in games against Leicester and AC Milan and went goalless from the end of November to the end of December.
With Diaz raring to go, Mane can ill afford to go missing down the stretch. Scoring against the likes of Leeds United and Norwich City isn't enough anymore. Liverpool have the depth to cope – and perhaps even play better – with Mane out of the starting lineup.
Bayern's brashness can't last
Julian Nagelsmann did it again. Kingsley Coman, Leroy Sane, Thomas Muller, and Serge Gnabry buzzed behind Robert Lewandowski just as they had in the first leg, with merely a midfield duo and defensive trio for protection.
It was an approach that indicated Bayern Munich wanted to rain punches from the first whistle, leaving Red Bull Salzburg bloodied and dazed before they could pick at the same vulnerabilities they exposed in the 1-1 draw to open the doubleheader.
Nagelsmann's options were somewhat limited. Midfielders Leon Goretzka and Corentin Tolisso are injured, and the only senior attack-minded players on the bench were Eric Maxim Choupo-Moting and Marcel Sabitzer. But it still took extreme bravery for the head coach not to dilute his ambitious plan.
Bayern were given a scare before two minutes elapsed. Karim Adeyemi stole the ball from Jamal Musiala – still learning on the job in a deeper midfield role – and cut it back for Nicolas Capaldo, whose straightforward finish was thwarted by Coman's heroic block.
That was it, though. The German champions were soon on their way to a 7-1 win. However, this wasn't necessarily a sign of things to come: Salzburg's individual errors and overall weakness certainly helped disguise an imbalanced and defensively susceptible lineup. Bayern can't afford to be so cavalier when they face a European heavyweight in this competition.
A victorious Champions League run requires a little more caution.
Lewandowski's unrivaled consistency
It wasn't a vintage hat-trick, but Lewandowski continues to produce numbers and prove he's one of the greatest strikers in the sport's history.
Lewandowski won both of his penalties through his technical excellence and slippery movement. The Polish marksman tickled a tricky pass with the bottom of his left foot and tempted Maximilian Wober into a clumsy challenge for the first spot-kick. For the second penalty, Lewandowski called the same unfortunate defender into action when he stepped across Wober and spun near the edge of the box.
The goal to complete his treble needed bounces off his shins and the woodwork before he tapped in – but can that be deemed fortunate when he's hounding defenders and so often in the right position? His finish took him to an incredible 42 strikes with little under three months of the season remaining. He's now scored 40 or more goals in seven straight seasons.
And at 33, there's little evidence he's slowing down.