2022 World Cup draw: Spain meets Germany, all smiles for USMNT and Canada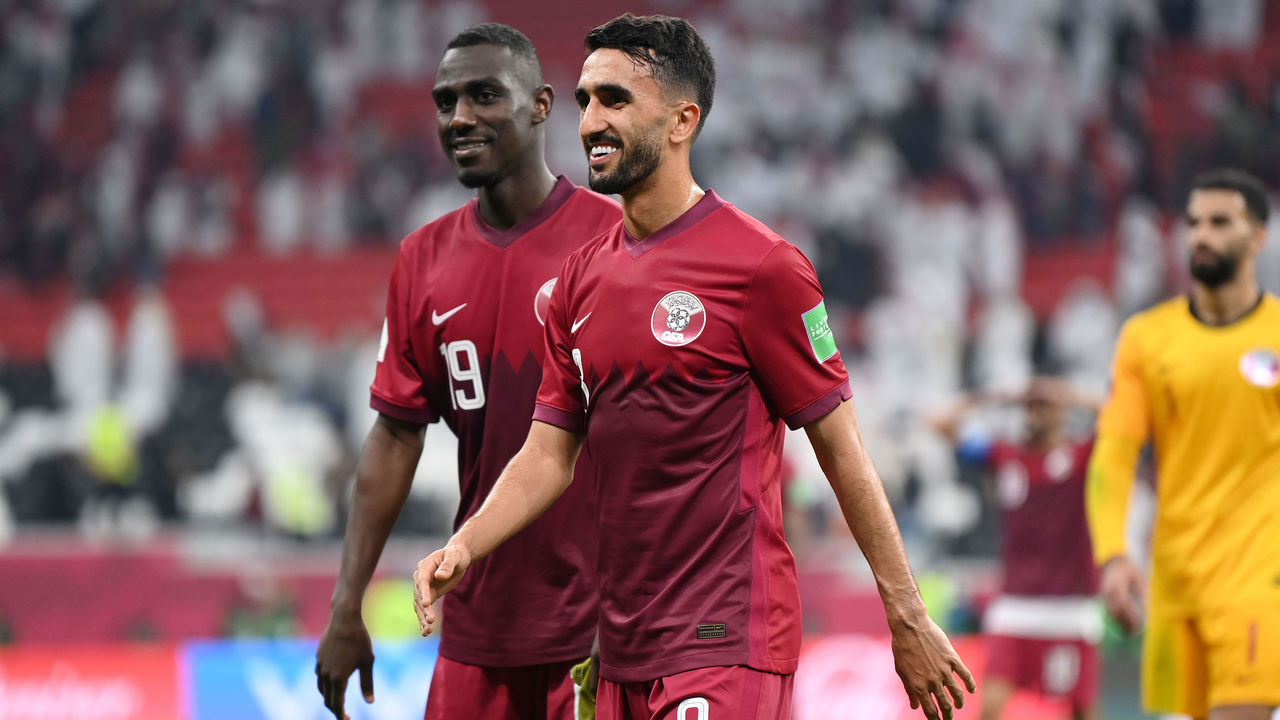 The countdown for November's big kickoff begins.
The group draw for the 2022 World Cup was conducted in Doha, Qatar on Friday. Heavyweight nations Spain and Germany were pitted together in Group E, while the United States and Canada should travel to the Middle East with some optimism given the overall quality in their respective quartets.
Here are the groups in full:
Group A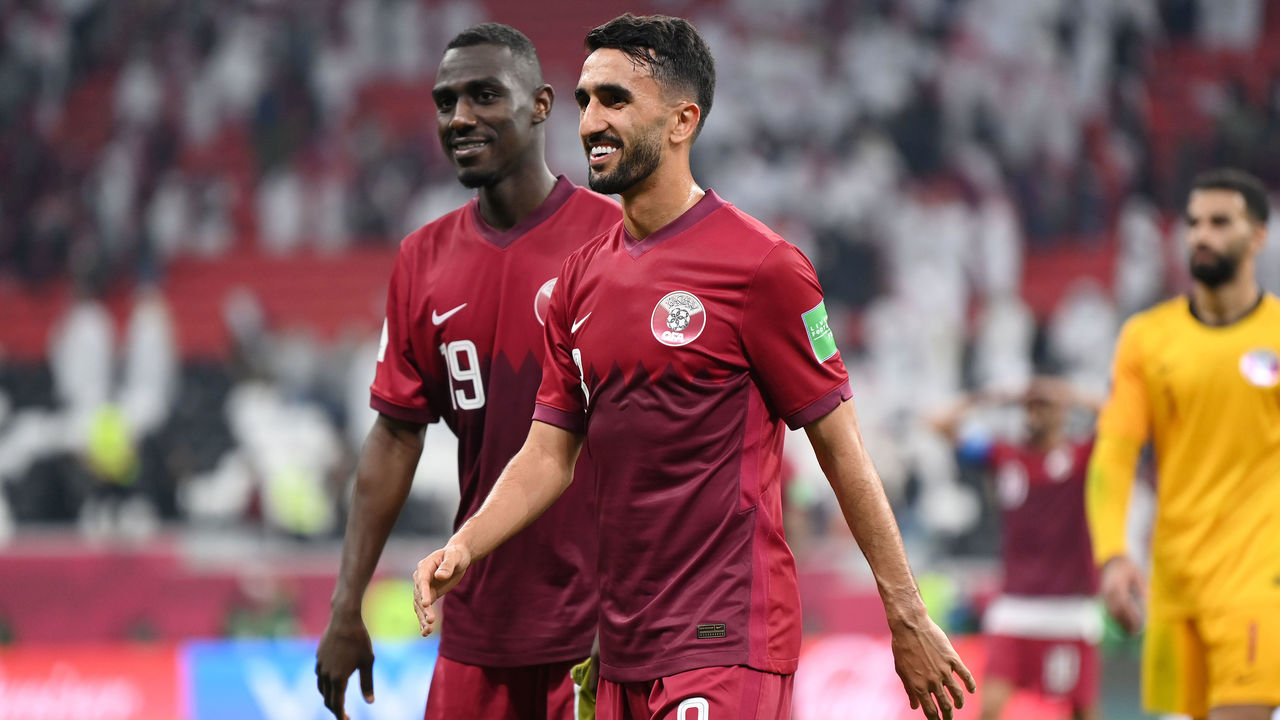 | Slot | Nation | Confederation |
| --- | --- | --- |
| 1 | Qatar | AFC |
| 2 | Ecuador | CONMEBOL |
| 3 | Senegal | CAF |
| 4 | Netherlands | UEFA |
Match schedule
Nov. 21: Senegal vs. Netherlands
Nov. 21: Qatar vs. Ecuador
Nov. 25: Qatar vs. Senegal
Nov. 25: Netherlands vs. Ecuador
Nov. 29: Netherlands vs. Qatar
Nov. 29: Ecuador vs. Senegal
Group B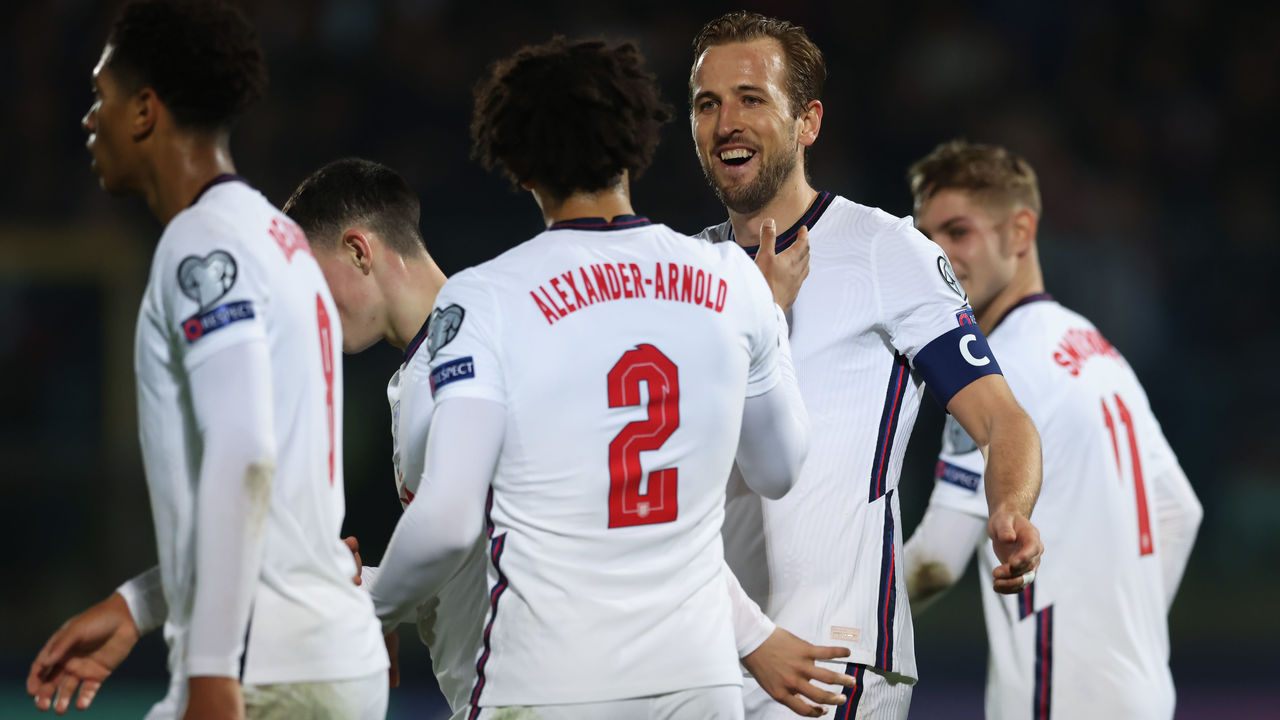 | Slot | Nation | Confederation |
| --- | --- | --- |
| 1 | England | UEFA |
| 2 | Iran | AFC |
| 3 | United States | CONCACAF |
| 4 | Wales/Ukraine/Scotland* | UEFA |
Match schedule
Nov. 21: England vs. Iran
Nov. 21: United States vs. UEFA playoff winner
Nov. 25: UEFA playoff winner vs. Iran
Nov. 25: England vs. United States
Nov. 29: Iran vs. United States
Nov. 29: UEFA playoff winner vs. England
Group C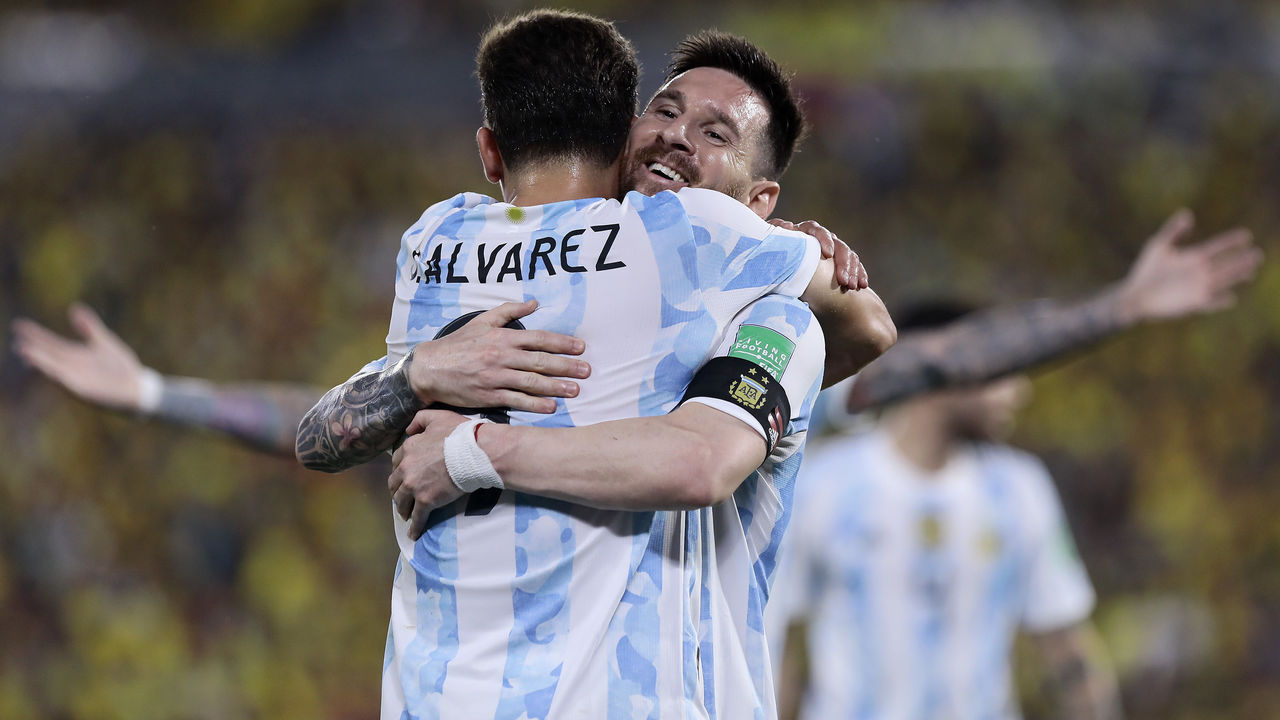 | Slot | Nation | Confederation |
| --- | --- | --- |
| 1 | Argentina | CONMEBOL |
| 2 | Saudi Arabia | AFC |
| 3 | Mexico | CONCACAF |
| 4 | Poland | UEFA |
Match schedule
Nov. 22: Argentina vs. Saudi Arabia
Nov. 22: Mexico vs. Poland
Nov. 26: Argentina vs. Mexico
Nov. 26: Poland vs. Saudi Arabia
Nov. 30: Poland vs. Argentina
Nov. 30: Saudi Arabia vs. Mexico
Group D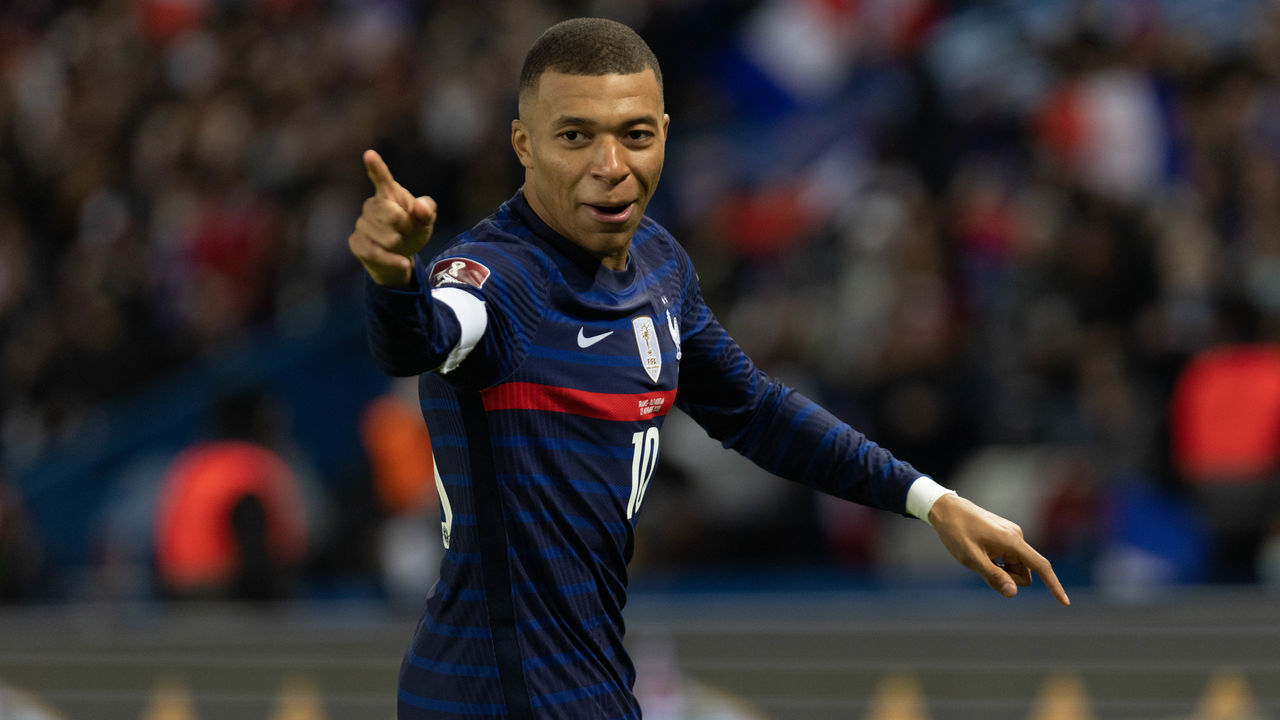 | Slot | Nation | Confederation |
| --- | --- | --- |
| 1 | France | UEFA |
| 2 | Peru/Australia/United Arab Emirates* | CONMEBOL/AFC |
| 3 | Denmark | UEFA |
| 4 | Tunisia | CAF |
Match schedule
Nov. 22: France vs. Intercontinental playoff winner
Nov. 22: Denmark vs. Tunisia
Nov. 26: France vs. Denmark
Nov. 26: Tunisia vs. Intercontinental playoff winner
Nov. 30: Tunisia vs. France
Nov. 30: Intercontinental playoff winner vs. Denmark
Group E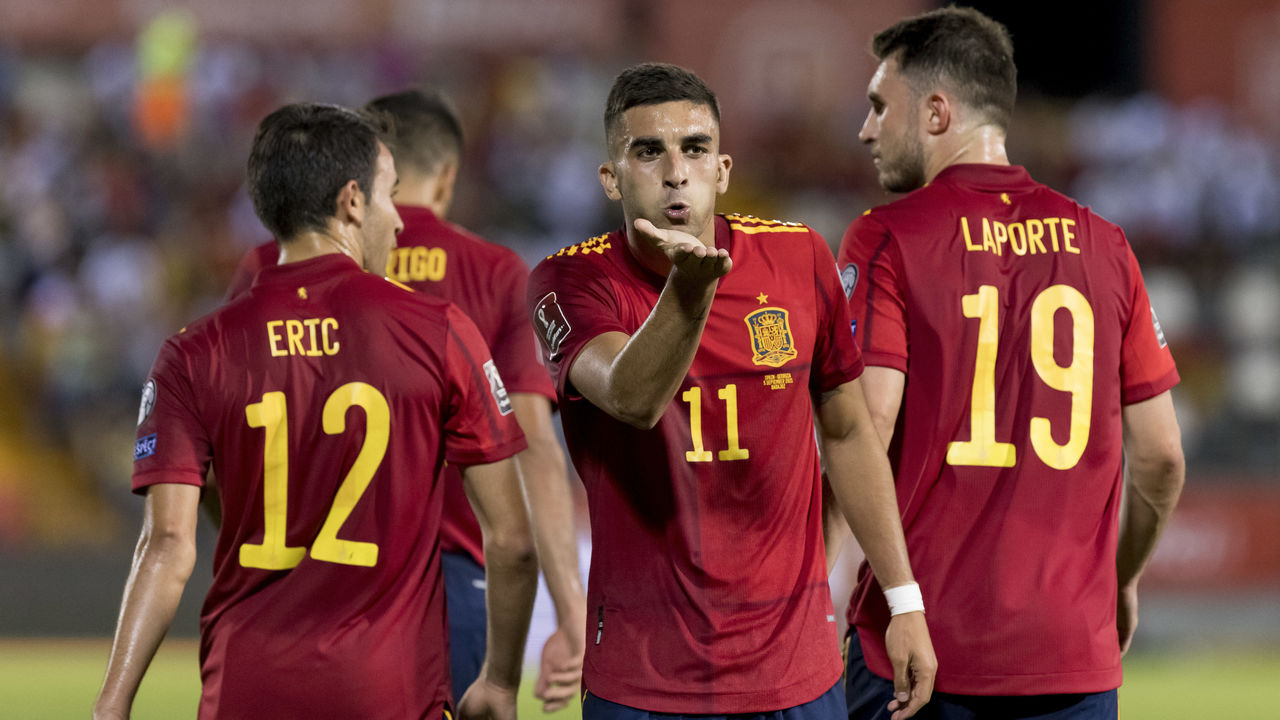 | Slot | Nation | Confederation |
| --- | --- | --- |
| 1 | Spain | UEFA |
| 2 | Costa Rica/New Zealand* | CONCACAF/OFC |
| 3 | Germany | UEFA |
| 4 | Japan | AFC |
Match schedule
Nov. 23: Spain vs. Intercontinental playoff winner
Nov. 23: Germany vs. Japan
Nov. 27: Spain vs. Germany
Nov. 27: Japan vs. Intercontinental playoff winner
Dec. 1: Japan vs. Spain
Dec. 1: Intercontinental playoff winner vs. Germany
Group F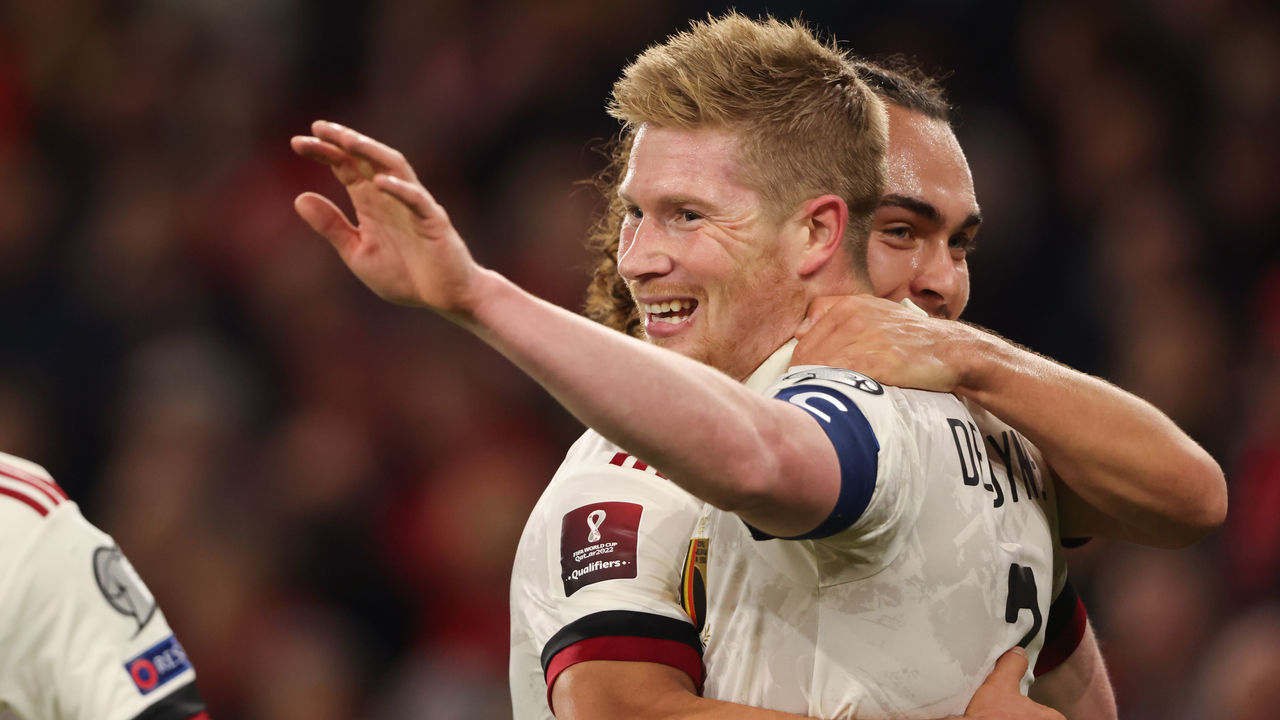 | Slot | Nation | Confederation |
| --- | --- | --- |
| 1 | Belgium | UEFA |
| 2 | Canada | CONCACAF |
| 3 | Morocco | CAF |
| 4 | Croatia | UEFA |
Match schedule
Nov. 23: Belgium vs. Canada
Nov. 23: Morocco vs. Croatia
Nov. 27: Belgium vs. Morocco
Nov. 27: Croatia vs. Canada
Dec. 1: Croatia vs. Belgium
Dec. 1: Canada vs. Morocco
Group G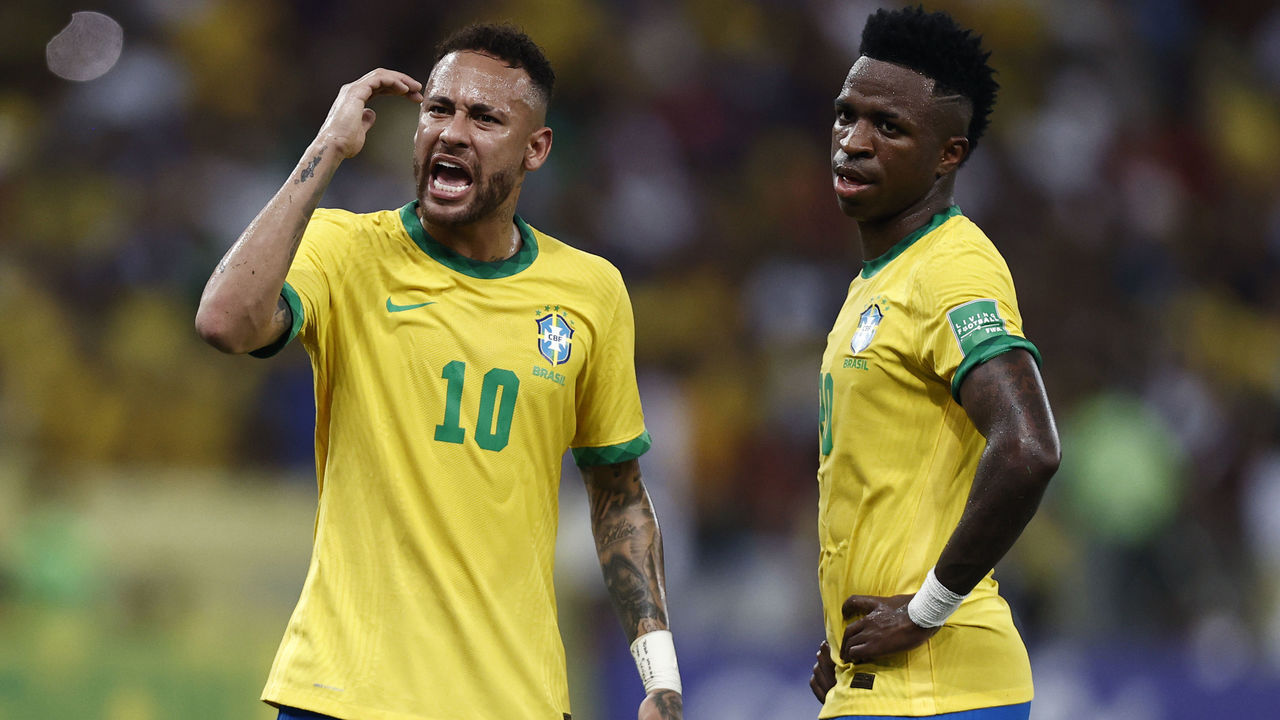 | Slot | Nation | Confederation |
| --- | --- | --- |
| 1 | Brazil | CONMEBOL |
| 2 | Serbia | UEFA |
| 3 | Switzerland | UEFA |
| 4 | Cameroon | CAF |
Match schedule
Nov. 24: Brazil vs. Serbia
Nov. 24: Switzerland vs. Cameroon
Nov. 28: Brazil vs. Switzerland
Nov. 28: Cameroon vs. Serbia
Dec. 2: Cameroon vs. Brazil
Dec. 2: Serbia vs. Switzerland
Group H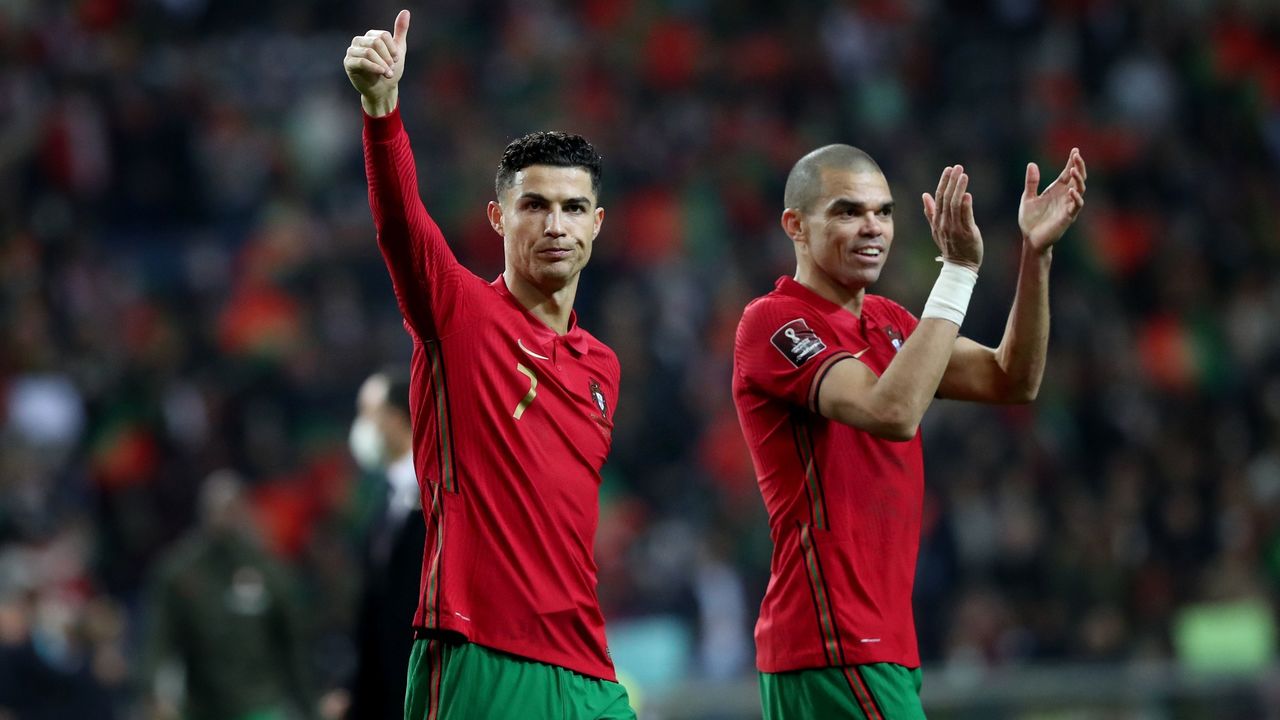 | Slot | Nation | Confederation |
| --- | --- | --- |
| 1 | Portugal | UEFA |
| 2 | Ghana | CAF |
| 3 | Uruguay | CONMEBOL |
| 4 | South Korea | AFC |
Match schedule
Nov. 24: Portugal vs. Ghana
Nov. 24: Uruguay vs. South Korea
Nov. 28: Portugal vs. Uruguay
Nov. 28: South Korea vs. Ghana
Dec. 2: South Korea vs. Portugal
Dec. 2: Ghana vs. Uruguay
* World Cup berth to be decided in June.
The top two nations in each group will advance to the knockout stages of the competition. The full schedule for the knockout stages can be found here.
Why isn't the entire field confirmed?
Three World Cup teams have yet to be determined: one from Europe and two from the intercontinental playoff paths.
Intercontinental playoff: Costa Rica vs. New Zealand
Intercontinental playoff: Peru vs. Australia or the United Arab Emirates
UEFA playoff: Wales vs. Ukraine or Scotland
Ukraine's one-off semifinal against Scotland was postponed after the country was invaded by Russia. That will be played this summer – the exact date is yet to be announced – and the winner will meet Wales for a spot in Qatar.
The intercontinental playoffs were postponed as part of the widespread scheduling delays created by the COVID-19 pandemic. Those games are slated for June 13 and 14 in Qatar, at which point the entire 32-team World Cup field should be finalized.
Who's in, who's out? Breaking down Euro 2024 qualifying, playoffs, draws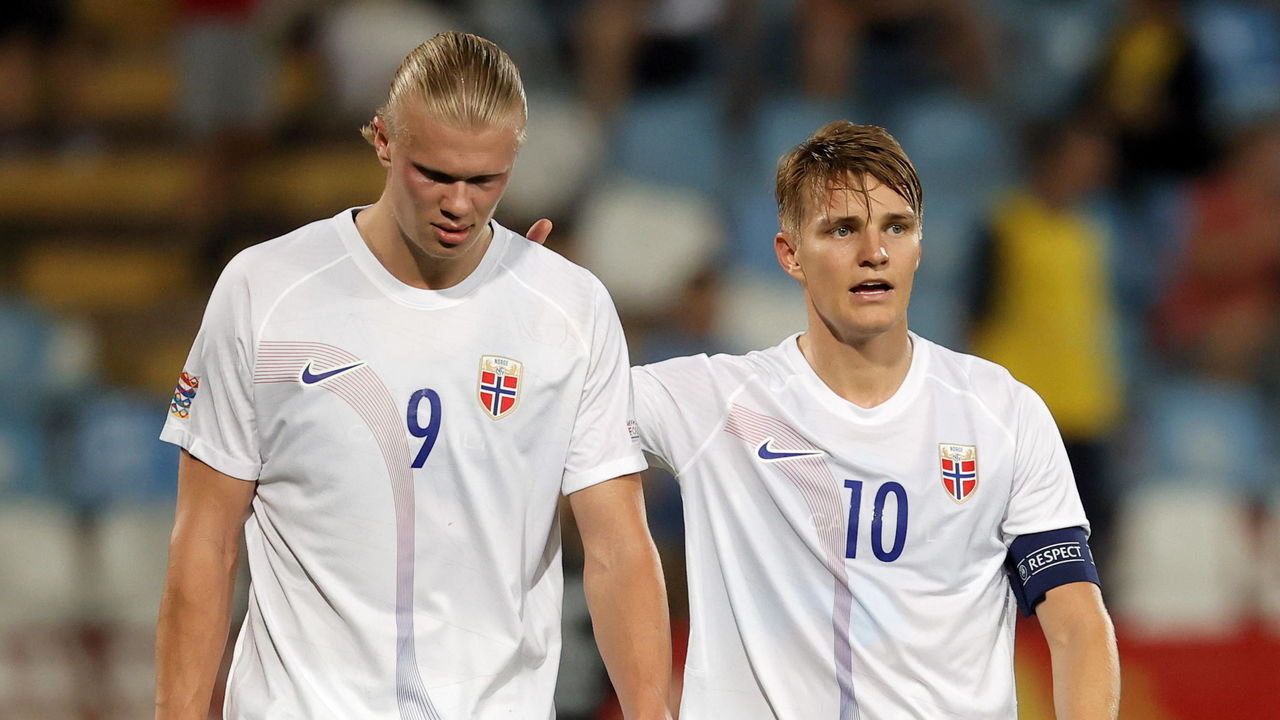 The Euro 2024 puzzle is nearly complete.
The 20 automatic qualifying berths for next summer's tournament were finalized on Tuesday, as Croatia grabbed the last of those spots, solidifying second place in Group D via a 1-0 victory over Armenia.
With Germany qualifying directly as the host nation, only three spots remain undecided. Twelve teams are now slated to compete in the qualifying playoffs, set for March 2024, to determine who'll round out the field.
In the wake of Tuesday's action – and looking ahead to the tournament draw – here's everything you need to know about Euro 2024 right now.
Which teams have qualified automatically?
As outlined above, 21 of the 24 tournament berths are accounted for; the top two teams from each of the 10 qualifying groups earned progression, joining Germany. Here are the nations that can sit back and relax knowing their tickets are booked for next year's event:
Spain (first in Group A)
Scotland (second in Group A)
France (first in Group B)
Netherlands (second in Group B)
England (first in Group C)
Italy (second in Group C)
Turkey (first in Group D)
Croatia (second in Group D)
Albania (first in Group E)
Czechia (second in Group E)
Belgium (first in Group F)
Austria (second in Group F)
Hungary (first in Group G)
Serbia (second in Group G)
Denmark (first in Group H)
Slovenia (second in Group H)
Romania (first in Group I)
Switzerland (second in Group I)
Portugal (first in Group J)
Slovakia (second in Group J)
Who will take part in the playoffs?
As was the case for Euro 2020, the qualification playoff spots for the upcoming tournament were based exclusively on teams' performances in the 2022-23 UEFA Nations League.
The 12 teams that have reached the playoffs are split into three sections – Paths A, B, and C – and will compete in four-team tournaments. These will all be single-elimination games, with six semifinal matches scheduled for March 21, 2024, and the decisive finals in each path taking place on March 26.
The three path winners advance to Euro 2024. The main tournament draw will already be completed by this time – more on that soon – meaning the final three qualifiers will already know which group they'll be slotted into.
The playoff paths, seeding, and semifinal matchups are as follows:
Path A: Poland (1) vs. Estonia (4), Wales (2) vs. Finland/Ukraine/Iceland (3)
Path B: Israel (1) vs. Ukraine/Iceland (4), Bosnia and Herzegovina (2) vs. Finland/Ukraine (3)
Path C: Georgia (1) vs. Luxembourg (4), Greece (2) vs. Kazakhstan (3)
A draw on Thursday, Nov. 23 at 6 a.m. ET will determine the placement of Finland, Ukraine, and Iceland while also deciding which semifinal winners will host the respective finals for each path.
Who missed the tournament completely?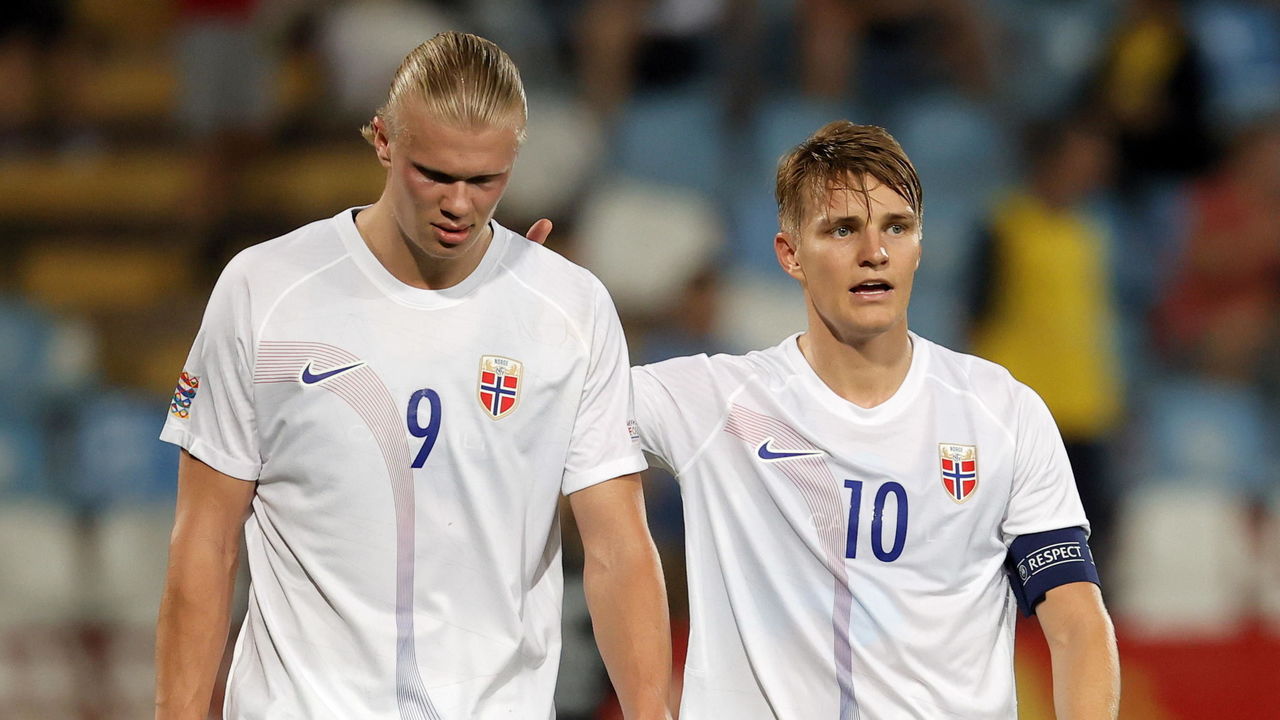 Premier League stars Erling Haaland and Martin Odegaard will be watching another major international tournament from home as Norway once again failed to qualify. Other notable sides to miss out include Sweden and Ireland.
When is the main tournament draw?
The draw for the tournament proper will take place on Saturday, Dec. 2, at the Elbphilharmonie in Hamburg, Germany; Hamburg is one of the host cities for the competition. The draw begins at noon ET.
How will teams be seeded for the draw?
Seeding for the Euro 2024 draw is based on the teams' performance in qualifying, and, according to Dale Johnson of ESPN, breaks down as follows:
Pot 1: Germany, Portugal, France, Belgium, Spain, England
Pot 2: Hungary, Turkey, Denmark, Albania, Romania, Austria
Pot 3: Netherlands, Scotland, Croatia, Slovenia, Slovakia, Czechia
Pot 4: Italy, Serbia, Switzerland, Playoff A, Playoff B, Playoff C
Germany gets an automatic place in Pot 1 as the tournament host and is joined by the five group winners from qualifying with the best records. The remaining group winners go into Pot 2, along with the best runners-up. The final two pots are based on how many points the remaining teams collected in qualifying, with the three playoff winners slotting into Pot 4.
Reigning European champion Italy assumes an unfamiliar place in Pot 4 after a nervy qualifying campaign and, in theory, will be forced to navigate a loaded group as it looks to defend its title. With the likes of the Azzurri, the Netherlands, and Croatia in Pots 3 and 4, there'll almost certainly be some heavyweight encounters sprinkled in amongst the six groups.
Euro 2024 kicks off on June 14 of next year. Germany will take part in the opening match at Bayern Munich's Allianz Arena.
The top two teams from each of the six groups, along with the four best third-placed finishers, advance to the knockout stages, where every game is single elimination, starting with the round of 16 through to the final.
The showpiece match will be held at the Olympiastadion in Berlin on July 14.
Women's World Cup predictions: Champion, biggest flop, and much more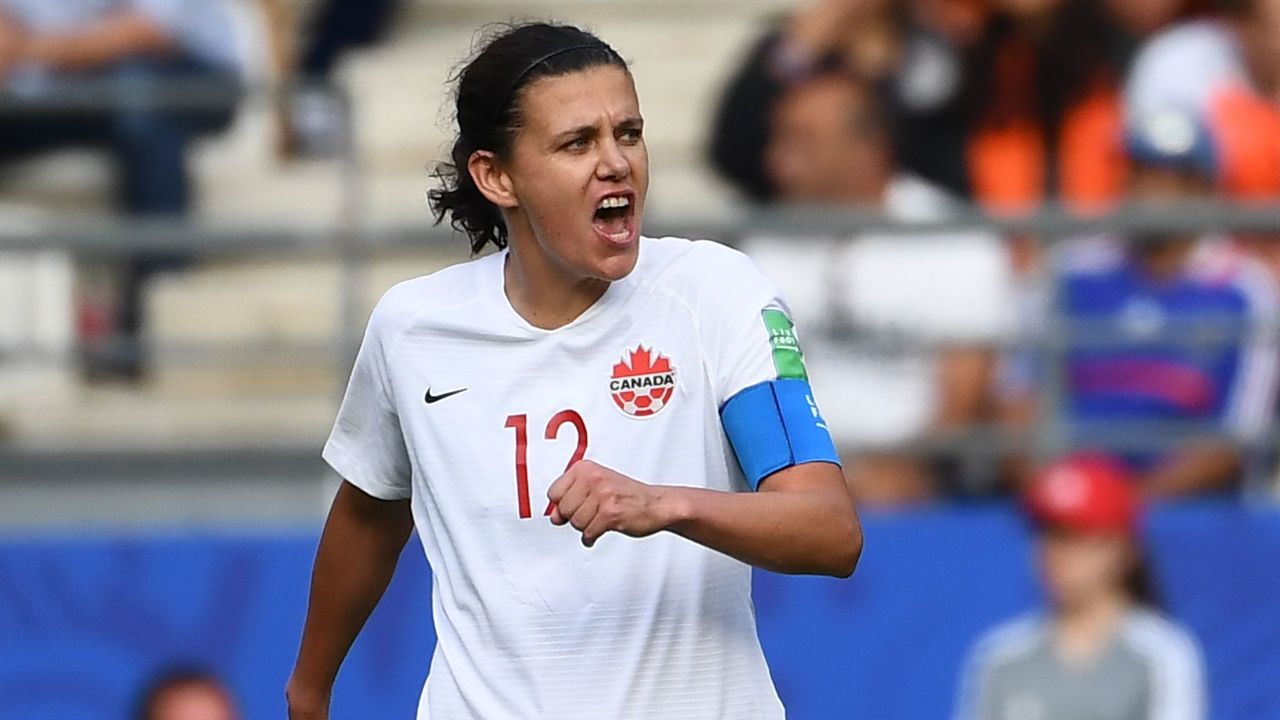 With the 2023 Women's World Cup opening Thursday in New Zealand, we're breaking out the crystal ball and offering up some tournament predictions.
Most excited about …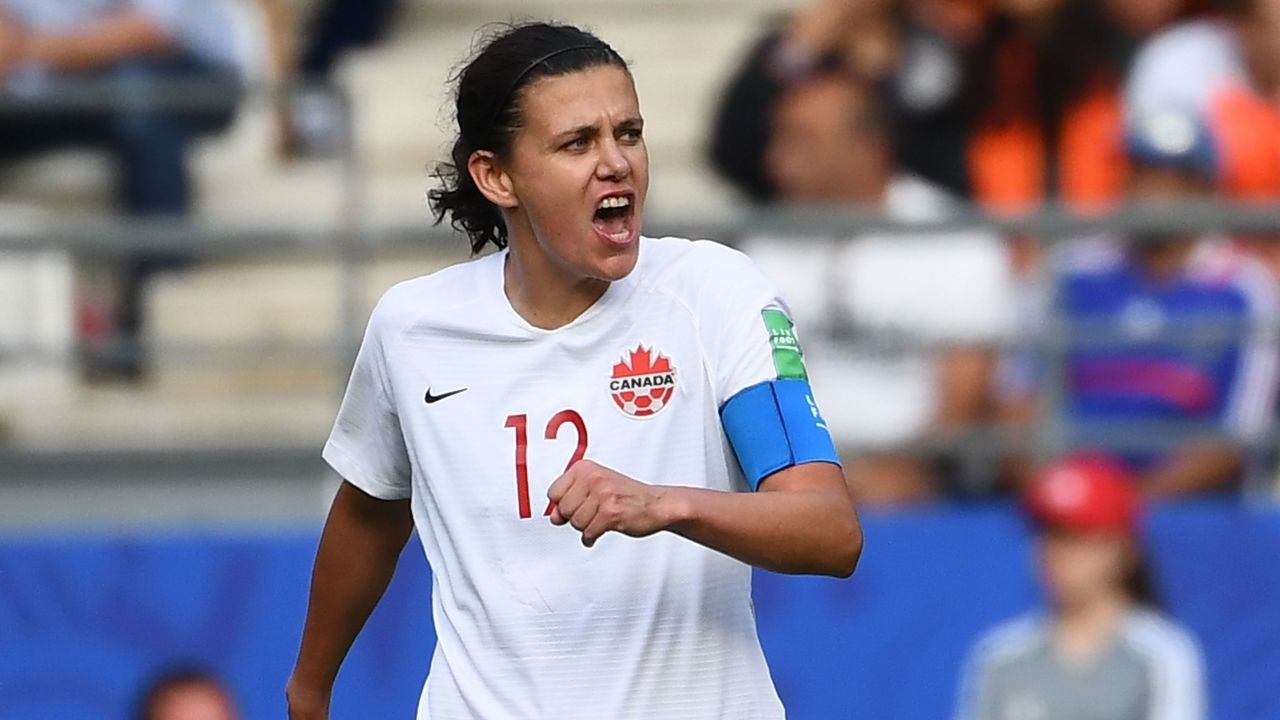 Anthony Lopopolo: Christine Sinclair is competing in her sixth – and likely final – World Cup. While she remains the most prolific international goal-scorer of all time, the 40-year-old is missing a winner's medal from the biggest tournament of all. In her three-decade career, Sinclair has often led Canada to glory, including at the Tokyo Olympics, where the women won gold. But she'll need help from her younger teammates – the very generation of girls she inspired with her match-winning displays – to make a deep run in Australia and New Zealand.
Gianluca Nesci: A tournament that could go down as a transformational moment for women's football – and sport in general. "It feels like a real opportunity to blow the lid off just in terms of fanfare, media, sponsorships, and the sort of larger business around this sport," U.S. icon Megan Rapinoe said ahead of the tournament. She's right. Inequities persist in women's soccer – powerhouse teams like Canada, France, and Spain have all recently been engaged in public battles for better pay, treatment, or both. But this tournament, expanded to 32 teams and generating significant interest before a ball has even been kicked, feels like it could be a vessel for long-term change that could benefit both current and future generations of players.
Breakout star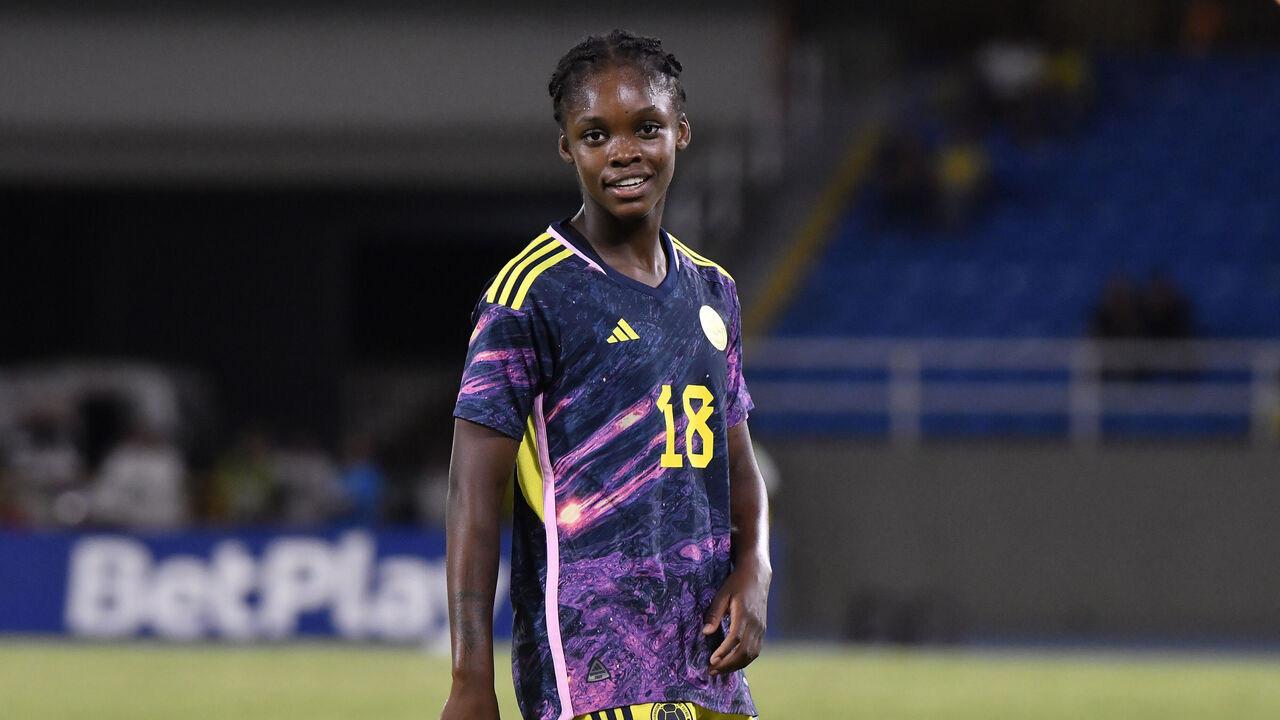 Lopopolo: Giulia Dragoni. At 16, Dragoni has already made her debut for the Italian national team and joined the dominant FC Barcelona Femeni. She's also the first woman to reside at the Spanish club's famous La Masia academy. Nicknamed "Little Messi," Dragoni even bumped Italy's longtime captain, Sara Gama, out of the Women's World Cup roster. Dragoni played mixed-gender football as a preteen and developed exceptional technique as a midfielder. Expect her to gain some minutes in the group stage before potentially earning a starting role. She wouldn't be with the team if head coach Milena Bertolini didn't have a plan for her.
Nesci: Linda Caicedo. The Real Madrid winger led Colombia to the Copa America Femenina final last year and won the Golden Ball as the tournament's best player in the process. She was just 17 at the time. Caicedo is a shifty left-winger capable of beating multiple defenders over one mesmerizing run. She also excels at drifting inside, where she can find pockets of space and show off her playmaking and passing abilities. That combination makes her nearly impossible to defend. Despite her youth, the crafty dribbler is already a leader for a Colombian team on the rise. Not to be overlooked, watch out for fellow teen sensation Melchie Dumornay, Haiti's prolific and talismanic forward.
Biggest disappointment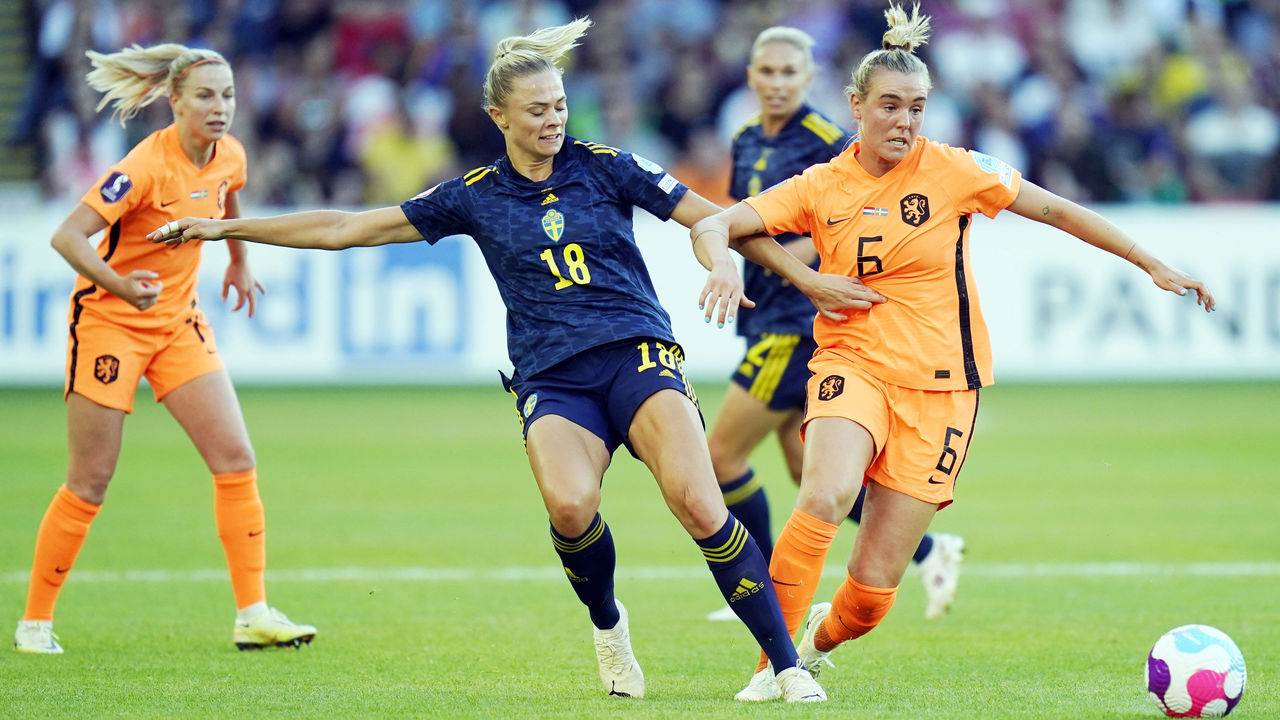 Lopopolo: Sweden. Anything less than a World Cup will come as a disappointment. The national team has already exhausted the bridesmaid narrative, finishing as runner-up at the Tokyo Olympics after a third-place showing at the 2019 World Cup. Though they have considerable experience – veterans Caroline Seger, Kosovare Asllani, and Stina Blackstenius have 491 international appearances between them – pre-tournament injuries to Seger, Asllani, and Fridolina Rolfo threaten to slow the Swedes down. Sweden has a tricky assignment as it is, with the United States or the Netherlands potentially standing in the way in the round of 16.
Nesci: Netherlands. Andries Jonker has reinvigorated the Dutch since he was appointed manager last year, and with the likes of Jill Roord and Lieke Martens, there's still plenty of star quality on the roster. But we simply cannot overlook Vivianne Miedema's absence. There's also the not-so-small matter of the draw, which will see the Dutch meet the powerhouse Americans in a rematch of the 2019 final – but now it'll come in the opening round. Finish second in Group E, as nearly everyone expects, and a last-16 meeting with Sweden likely awaits. The cards are stacked against the 2019 finalist.
Golden Boot winner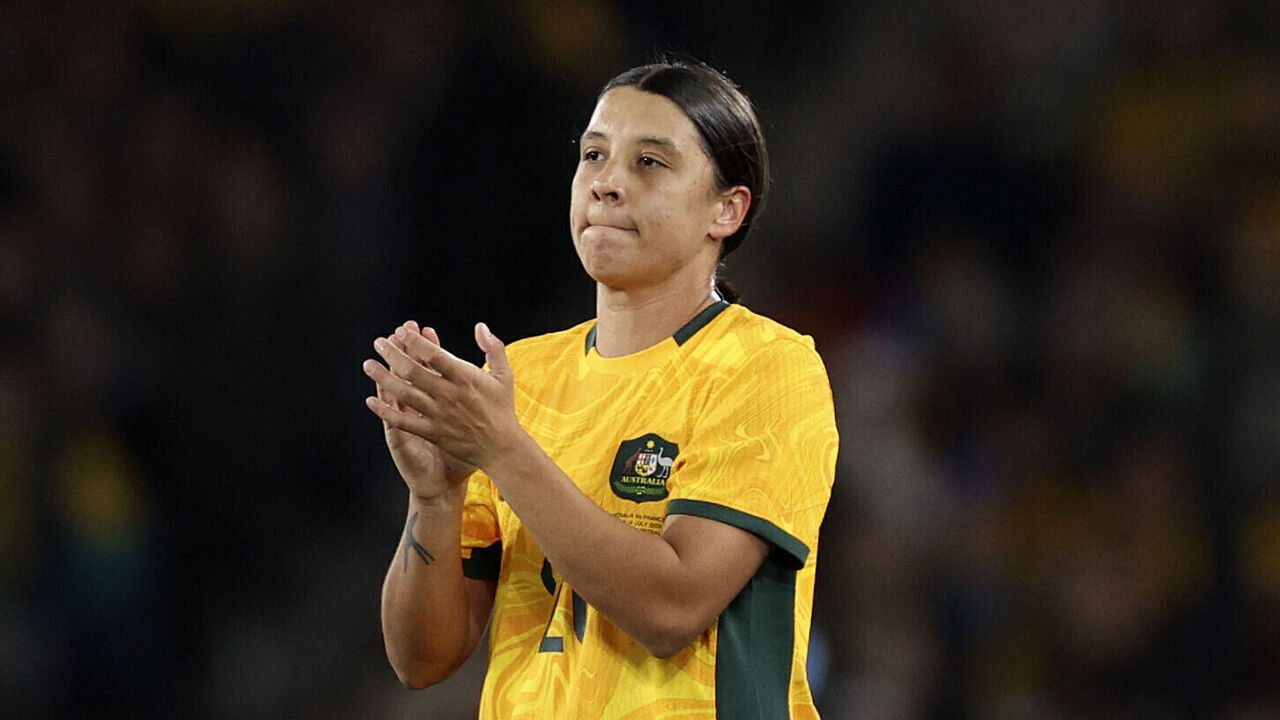 Lopopolo: Sam Kerr. Kerr has a track record of scoring big goals. She netted five at the 2019 Women's World Cup, finishing one behind Golden Boot winner Megan Rapinoe, and led all players at the 2022 Asia Cup with seven. As Australia's most prolific scorer – male or female – Kerr will have to play her best football to propel her team past the quarterfinal stage for the first time. She'll also feel the warmth of the crowd as the Aussies cheer her on, as all three of Australia's group-stage matches will take place on home soil.
Nesci: Rachel Daly. With Beth Mead injured, Daly will carry more of England's scoring load. Coming off a WSL campaign in which she tied the league record for goals in a season (22), the Aston Villa forward is more than capable. England's opener against Haiti is a prime opportunity for Daly to fill the net. She'll also benefit from a deep tournament run. Don't be fooled by Daly's modest international stats, either: the veteran has played a variety of positions for England over the years, but should thrive as the primary threat up front this summer. Alex Morgan and Sophia Smith are good shouts, too, but if they split the difference for the U.S., Daly can collect the hardware.
Tournament final and World Cup champion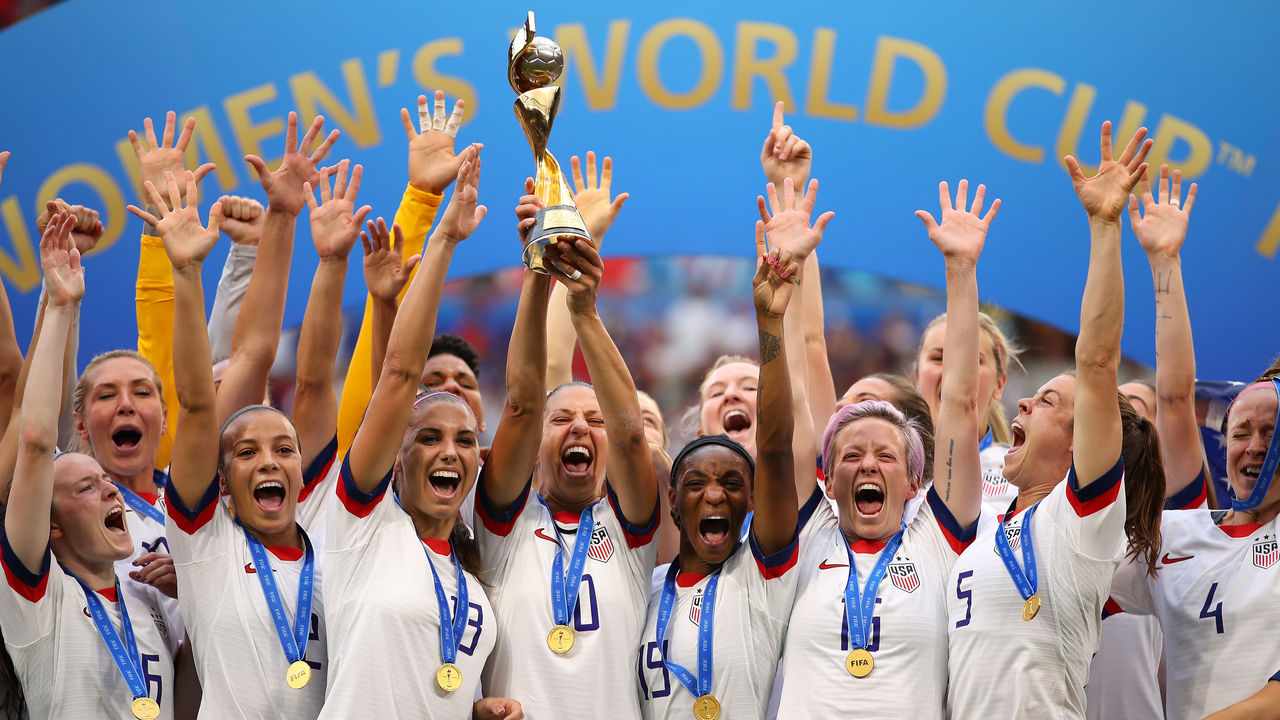 Lopopolo: Germany over the United States. After beating Sweden, Spain, and Italy in the knockout stage, the Americans will trip over the final hurdle and lose their bid to become the first team to win three consecutive World Cups. Germany will avenge its Euro 2022 final defeat to England when the two sides meet in the quarterfinals. German midfielder Lena Oberdorf will shut down the U.S., and Alexandra Popp, Germany's veteran striker, will bag a brace in the 2-0 victory.
Nesci: United States over England. The reigning title holder, seeking an unprecedented third consecutive World Cup triumph, will meet – and beat – the current European champion in a final for the ages. Injuries have hit the two favorites hard in the tournament's buildup, but the superior depth of Vlatko Andonovski's team makes the U.S. better equipped to weather the absences. England has a title-winning pedigree after last year's Euros but, on this stage, there's no greater task than beating the United States. Until someone actually pulls it off, I'm not picking against the Americans.
Latest news and rumors from the summer transfer window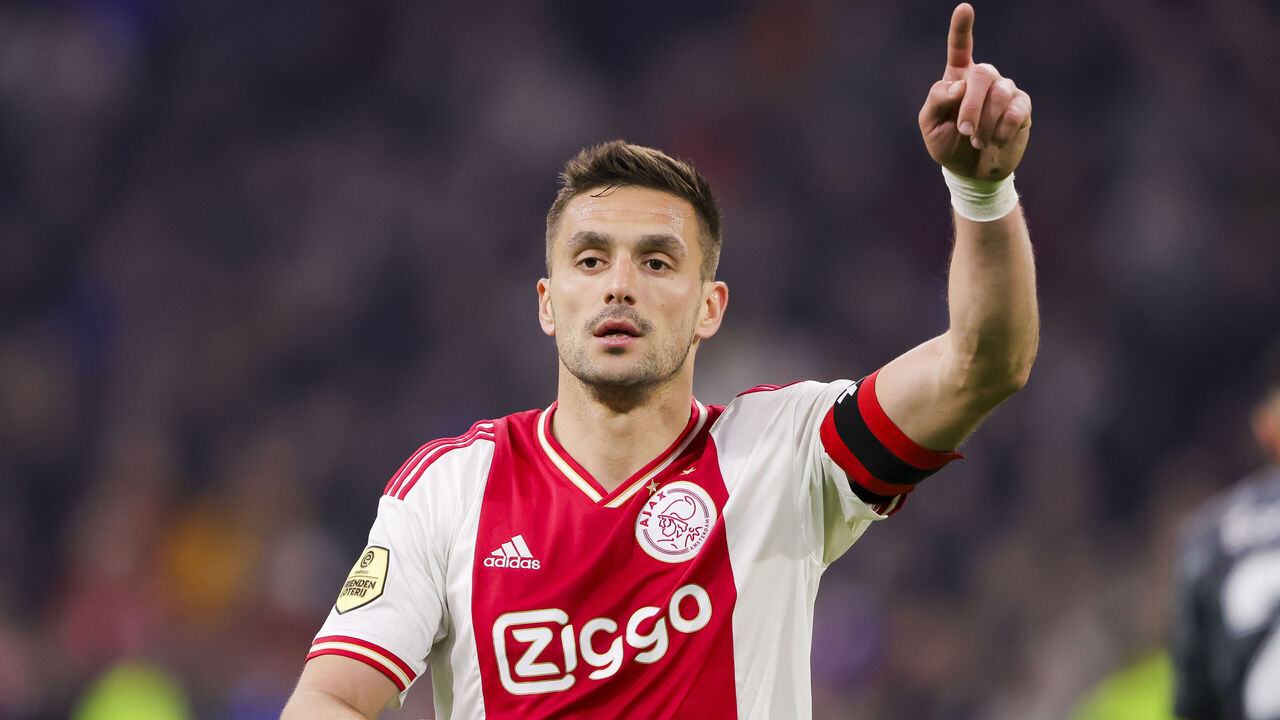 With the summer transfer period in full swing, the rumor mill is in overdrive on a daily basis throughout world football. theScore will keep you up to date on all the latest transfer buzz until the end of the window.
July 15
Barca can't afford Cancelo: Even the cost of signing Joao Cancelo on loan is too much for Barcelona, so they're returning to their plan of signing a young right-back. Pablo Maffeo is linked with a move. (SPORT and TV3 via AS)
Fabinho on his way out: The midfielder's transfer to Saudi Arabia seems inevitable after he was left out of Liverpool's preseason camp. Al-Ittihad bid £40 million for Fabinho. (BBC Sport)
Filling the void: Liverpool are seeking potential replacements for Fabinho. The Reds are considering Southampton's Romeo Lavia, Bayern Munich's Ryan Gravenberch, and Fiorentina's Sofyan Amrabat. (Daily Mail)
French fancy Vlahovic: Dusan Vlahovic could be headed to Paris Saint-Germain this summer, 18 months after his €91.6-million transfer to Juventus. The move could trigger Romelu Lukaku's switch to Turin. (Fabrizio Romano)
Tadic the short-term solution: Some Manchester United fans are urging the club to move for Dusan Tadic after he left Ajax. The 34-year-old could help with Erik ten Hag's No. 9 problem. (Manchester Evening News)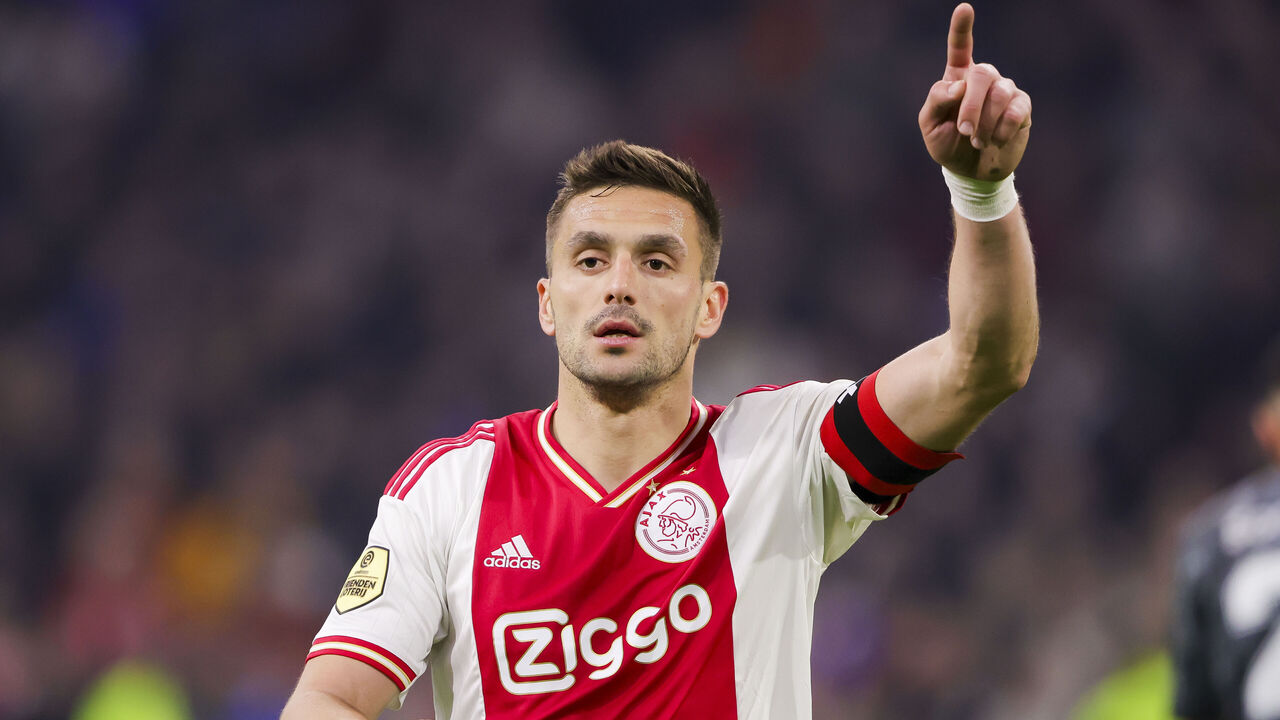 Colwill alternative: Levi Colwill isn't for sale, so Brighton & Hove Albion have already reached an agreement over personal terms with Fiorentina's Igor Julio. The Seagulls' official offer for Igor is imminent. (Fabrizio Romano)
Taty set for €15M transfer: New York City FC's Valentin "Taty" Castellanos, who spent last season on loan at La Liga's Girona, is set to undergo a medical ahead of his €15-million move to Lazio. (Cesar Luis Merlo)
Digne available: Aston Villa are open to offers for left-back Lucas Digne this summer. Napoli could try to sign the Frenchman, who fell behind Alex Moreno in the pecking order at Villa Park. (Mundo Deportivo)
Alex Scott in high demand: Wolverhampton Wanderers are prepared to offer at least £20 million for Bristol City's 19-year-old midfielder in an attempt to beat competition from West Ham United and Bournemouth. (Telegraph)
Not forgot about Che: Fulham and Crystal Palace could prey on relegated Southampton for Che Adams. The 27-year-old forward is valued at around £15 million. (Daily Mail)
Casadei wanted for promotion push: New Leicester City boss Enzo Maresca is keen to sign Chelsea's Italy Under-21 star Cesare Casadei on loan for the 2023-24 Championship campaign. (Telegraph)
Surridge to MLS: Sam Surridge, whose goals helped fire Nottingham Forest to the Premier League, is close to joining Major League Soccer's Nashville SC for around £5 million. (The Athletic)
July 14
Bayern face battle for Kane: Paris Saint-Germain are willing to match any Bayern Munich offer for Tottenham Hotspur's Harry Kane. A potential move doesn't hinge on whether Kylian Mbappe leaves. (The Independent)
Neymar on the market: Chelsea, previously linked with Neymar, remain vigilant on the situation. If the Brazilian star decides he wants a change of scenery after six years in Paris, the Blues could pounce. (Le Parisien)
Messy Lukaku negotiations: Inter Milan submitted an offer worth up to €40 million for the Chelsea outcast. Juventus will sign off on a similar bid if they sell Dusan Vlahovic. Inter are unhappy Lukaku spoke to Juve. (Fabrizio Romano)
Latest on Hendo: Talks between Al-Ettifaq and Liverpool over a fee for the English midfielder are ongoing. The Reds won't accept a free transfer or "small" sum for their club captain. (Fabrizio Romano)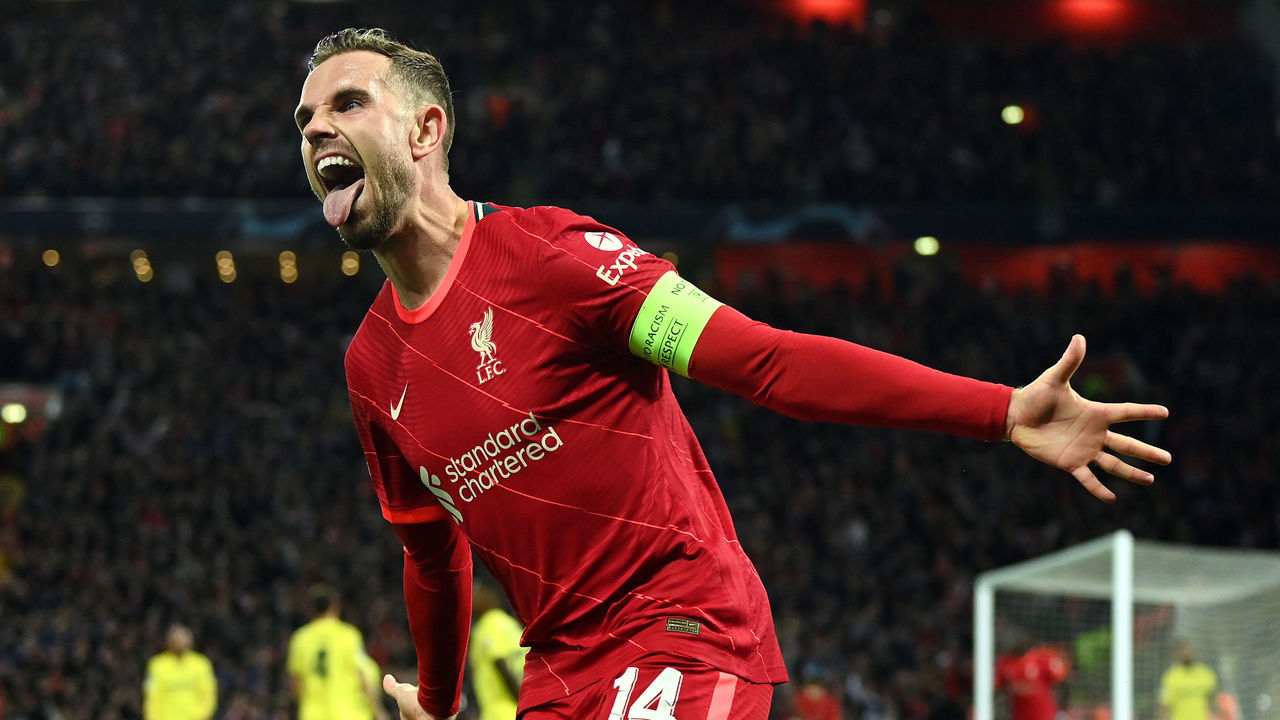 Diaby in demand: Aston Villa's €45-million offer for Bayer Leverkusen winger Moussa Diaby was rejected. The German club wants €60 million for the French international after his strong 2022-23 season. (Sky Sport Germany)
Cancelo's bags packed: Cancelo, surplus to requirements at Manchester City, is Barcelona's top priority at full-back. Another loan deal could be in the works for the Portuguese international. (Mundo Deportivo)
Colwill attracting interest: Chelsea defender Levi Colwill, 20, is in high demand following his impressive spell at Brighton & Hove Albion. Tottenham are the latest club to register interest in the rising star. (Evening Standard)
Red Devils getting creative: Manchester United submitted a cash-plus-player offer for Atalanta's Rasmus Hojlund. But the Italians want a straight monetary deal and value the young striker at €100 million. (The Athletic)
Fulham stand firm: Al-Hilal's second offer of around £35 million for Aleksandar Mitrovic was rejected. The Serbian striker wants to leave Craven Cottage for Saudi Arabia. (The Athletic)
Replacement for SMS: Lazio, having lost Sergej Milinkovic-Savic to Saudi Arabia, are in talks to sign Leandro Paredes from PSG. The World Cup winner spent last season on loan at Juventus. (Sky Sport Italia)
July 13
Tottenham's backup plan: If Kane leaves for Bayern Munich this summer, Spurs will try to sign Juventus' Dusan Vlahovic. Relations between the two clubs are strong after recent dealings. (Foot Mercato)
A possible plot twist: Paris Saint-Germain will do everything in their power to sign Kane this summer despite knowing that his current preference is to join Bayern Munich. (RMC Sport)
Onana to Old Trafford soon: Manchester United and Inter Milan are on the verge of finalizing an initial €50-million deal for goalkeeper Andre Onana. The Red Devils will pay €5 million in add-ons, too. (Fabrizio Romano)
Inter's new netminder: With Onana's move to Manchester imminent, Inter will try to sign both Yann Sommer of Bayern Munich and Anatoliy Trubin from Shakhtar Donetsk to revamp their goalkeeper position. (Fabrizio Romano)
Bonucci era ending: Juventus have informed captain Leonardo Bonucci that he's no longer part of the club's plans. The veteran defender, 36, is available on the market and free to initiate a transfer. (Goal Italia)
Big Mahrez offer: Al-Ahli want to sign Riyad Mahrez from Manchester City and are preparing a £30-million offer. The tricky winger could earn £25 million per season in Saudi Arabia. (The Athletic)
Fabinho could follow Hendo: Jordan Henderson's move to Al-Ettifaq is progressing quickly, and another Liverpool midfielder could follow him to the Middle East, as Al-Ittihad are negotiating with Fabinho. (Fabrizio Romano)
West Ham getting restless: West Ham are growing frustrated with Arsenal over the time it's taking to finalize Declan Rice's transfer. Arsenal's lawyers are taking longer than expected to prepare the paperwork. (Sky Sports)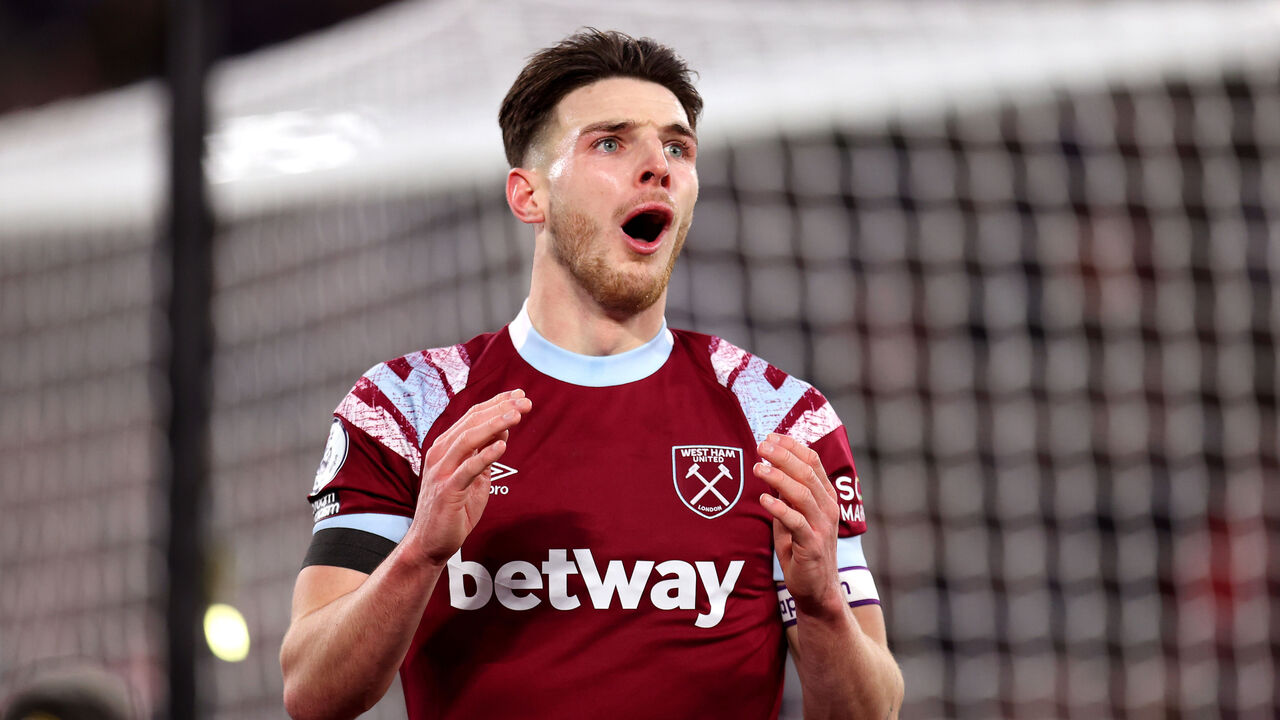 Pony up, Inter: A €30-million bid from Inter for Lukaku has been dubbed "insufficient" by Chelsea, but talks will continue between the two sides to find a solution for the Belgian forward. (The Guardian)
Atleti's midfield overhaul: The Atletico Madrid brass held a "transfer summit" earlier this week, and identified Marco Verratti, Pierre-Emile Hojbjerg, Amrabat, and Martin Zubimendi as primary midfield targets. (Marca)
Joao Felix being monitored: Manchester United, Newcastle, and Aston Villa are all keeping tabs on Joao Felix, who's looked visibly frustrated upon his return to Atletico training and would welcome a fresh start. (Metro)
Double swoop for Forest: Nottingham Forest are working to sign both Willian and Anthony Elanga. Fulham are still trying to retain the Brazilian, who's also of interest to Saudi Arabian clubs. (The Times)
Leipzig make a big splash: RB Leipzig have struck a €43-million deal with RC Lens to sign striker Lois Openda. The fee could eventually hit €49 million if performance bonuses are met. (L'Equipe)
Barca still active: If Barcelona fail in their pursuit of Bernardo Silva, the Catalan club will turn its attention to crafty Argentine Giovani Lo Celso, who spent last season on loan at Villarreal from Tottenham. (Mundo Deportivo)
Come to Besiktas: Besiktas submitted a modest €2.5-million offer for Arsenal center-back Rob Holding. That bid doesn't meet the Gunners' valuation and will be rejected. (The Athletic)
Lazio's backup striker search: Lazio are looking for some insurance behind Ciro Immobile, and their primary target right now is Valentin "Taty" Castellanos of New York City FC. He would cost around €12 million. (Gianluca Di Marzio)
July 12
Pogba next in line: Paul Pogba, recently in Saudi Arabia, was offered a three-year contract worth €100 million. Both Al-Ittihad and Al-Ahli are pushing to sign the French midfielder, but he wants to remain in Turin. (Tuttosport)
Bayern exodus: Bayern Munich are trying to offload seven players, including Sadio Mane, Benjamin Pavard, Gravenberch, Yann Sommer, and Marcel Sabitzer, in order to land Tottenham's Kane. (Sky Sport Germany)
Big Ange the salesman: New Spurs boss Ange Postecoglou will try to convince Kane to remain in north London. Part of his sales pitch could include a handsome new contract worth £400,000 per week. (Telegraph)
Hendo could leave: Liverpool captain Jordan Henderson is leaning toward accepting an offer from Al-Ettifaq that would quadruple his wages. Steven Gerrard, the manager of the Saudi club, is driving the pursuit. (The Athletic)
Chelsea still trimming squad: Pierre-Emerick Aubameyang and Hakim Ziyech have been informed that they shouldn't return to training until next week as the Blues look to find suitors for both out-of-favor players. (Daily Mail)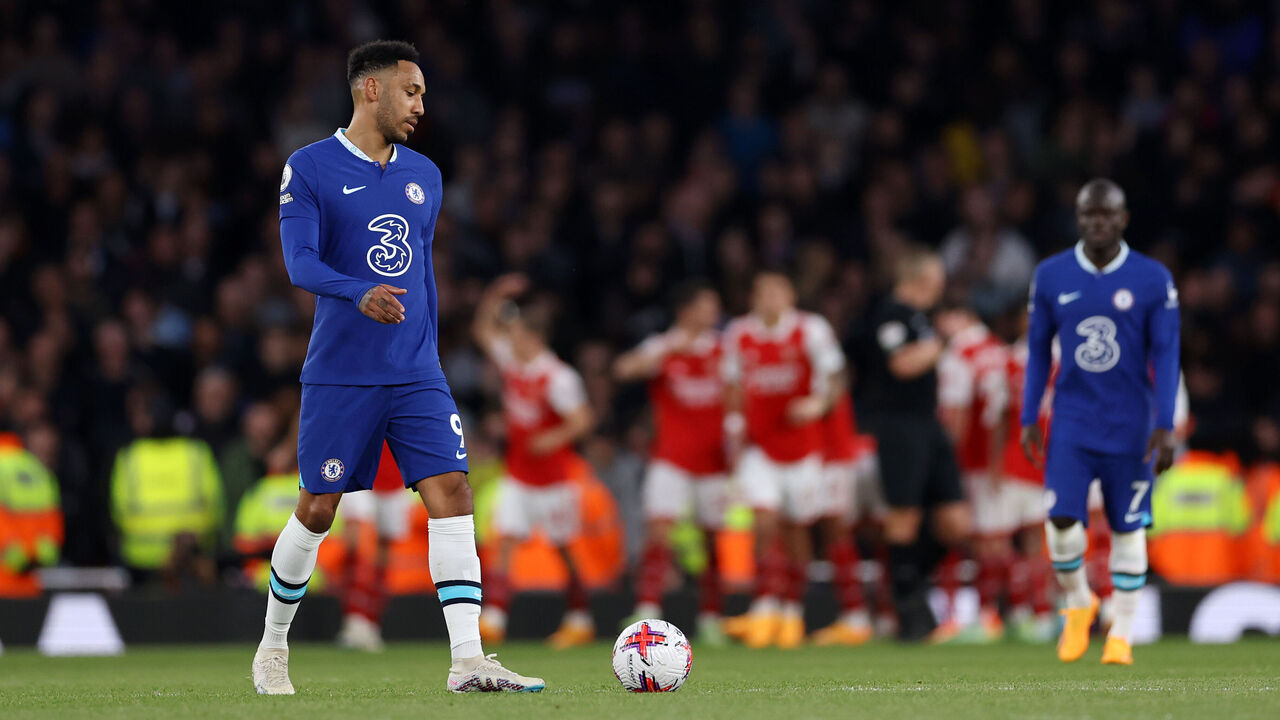 Spurs' new midfield: Tottenham could attempt to sign Chelsea's Conor Gallagher. He's viewed as an ideal replacement for Pierre-Emile Hojbjerg if the Dane moves to Atletico Madrid or a German club. (Telegraph)
Osimhen's price tag: Outspoken Napoli president Aurelio De Laurentiis says only PSG can afford Victor Osimhen, adding he'll only entertain an offer around €200 million for the Nigerian striker. (90min)
Tug-of-war for Zielinski: With Sergej Milinkovic-Savic now Saudi Arabia-bound, Lazio are eyeing Napoli's Piotr Zielinski. But the Polish midfielder has also been offered a big contract from an unnamed Saudi club. (Calciomercato)
Mitrovic wants out: Fulham rejected a £25.5-million offer from Al-Hilal for striker Aleksandar Mitrovic. The 28-year-old Serbian, who led Fulham with 14 league goals last season, is open to joining the Saudi team. (The Guardian)
The race for Veiga: Celta Vigo midfielder Gabri Veiga is being followed by most of Europe's top clubs this summer. Arsenal are the latest to show interest in the 21-year-old phenom, joining Spurs and Chelsea. (Le10Sport)
Ndiaye to France: Marseille are in "advanced" negotiations with Iliman Ndiaye over a five-year contract. Once personal terms are agreed, the French club will negotiate a fee with Sheffield United. (Fabrizio Romano)
Ramsey reunion: Cardiff City are trying to fight off Saudi interest to bring Aaron Ramsey back to the Welsh capital. The midfielder, who played last season at Nice, is a product of Cardiff's youth academy. (The Guardian)
July 11
Saudis land another star: Sergej Milinkovic-Savic is joining Al-Hilal in a €40-million transfer from Lazio. The imposing Serbian, the latest star to make the lucrative move, will sign a three-year contract. (Fabrizio Romano)
Big Bernardo Silva offer: Al-Hilal have informed Manchester City that they're willing to fork over €70 million for the versatile Portuguese international, who has been one of the hottest names on the market this summer. (CBS Sports)
Kane wants Bayern: Tottenham superstar Kane, already the subject of two Bayern Munich bids – both rejected by Spurs – is keen on joining the Bundesliga champions. A third offer is being considered. (Julien Laurens)
Onana signing close: Inter Milan goalkeeper Andre Onana's transfer to Manchester United is "advanced" and could be completed as early as this week once all the necessary documents have been finalized. (Daily Mail)
Lukaku saga rumbles on: The Belgian striker has been told he doesn't have to report for preseason training until next week, with Chelsea hopeful a deal with Inter can be sealed before then. (Matt Law)
Maguire won't come cheap: He may no longer be a key member of the team, but Manchester United will still demand around £50 million this summer for much-maligned defender Harry Maguire. (Manchester Evening News)
Cherki to replace Pulisic: With Christian Pulisic on his way to AC Milan, Chelsea are preparing an offer for Lyon's Rayan Cherki. The 19-year-old has a contract until 2025 and is valued at €40 million by the French side. (ESPN)
Reece James' loyalty: Despite interest from Real Madrid, Chelsea right-back James has pledged his allegiance to the Blues. The 23-year-old wants to become the new captain at Stamford Bridge. (Beautiful Game Podcast)
Caicedo talks up Chelsea: Brighton & Hove Albion midfielder Moises Caicedo called Chelsea a "very big, historic and beautiful club" amid rumors of a potential transfer. The two clubs are engaged in talks. (El Universo)
Chelsea's striker search: For all the money already spent under Todd Boehly's reign, Chelsea still need a striker. Their current targets are Elye Wahi of Montpellier and Juventus' Dusan Vlahovic. (Evening Standard)
Juve's contingency plan: Juventus have identified West Ham's Gianluca Scamacca and Noah Okafor of Red Bull Salzburg as potential replacements if Vlahovic leaves Turin this summer. (Gianluca Di Marzio)
Barca looking to offload: After a disappointing 2022-23 season, Ferran Torres could be loaned out by Barcelona. The club would be willing to include a purchase option for any interested suitors, too. (Diario Sport)
PSG ready to make another splash: Paris Saint-Germain, already one of the busiest teams in the summer window, are leading the race for Randal Kolo Muani, the 24-year-old striker from Eintracht Frankfurt. (The Independent)
Liverpool want Schuurs: Torino center-back Perr Schuurs, 23, is being monitored by Jurgen Klopp and Liverpool, who are looking to add defensive depth without breaking the bank. (Football Insider)
ASM could be sold: Newcastle could sacrifice winger Allan Saint-Maximin, a fan favorite at St. James' Park, to help fund a move for Harvey Barnes, who is expected to leave Leicester City after relegation. (The Telegraph)
Milan active on multiple fronts: AC Milan are working to strike a deal for midfielder Tijjani Reijnders of AZ Alkmaar, while the Rossoneri are also monitoring both Mehdi Taremi and Samuel Chukwueze. (Gianluca Di Marzio)
Angelino on the move again: The left-back's nomadic career is set to continue at Galatasaray after the Turkish club agreed to sign him from RB Leipzig on loan with a purchase option. (Fabrizio Romano)
July 10
The Mbappe domino effect: Should Kylian Mbappe depart PSG this summer amid his contract standoff, the French giants would turn around and submit an opulent offer for Napoli striker Victor Osimhen. (Gazzetta dello Sport)
Man United eyeing Amrabat: Manchester United are monitoring Fiorentina's Moroccan international Amrabat. While a move isn't advanced right now, it could become a "hot topic" later in the window. (Florian Plettenberg)
Hojlund talks ongoing: The Red Devils are hot on the heels of Rasmus Hojlund and are preparing a second bid after their initial €40-million offer was rebuffed. Atalanta want €60 million for the 20-year-old Dane. (Nicolo Schira)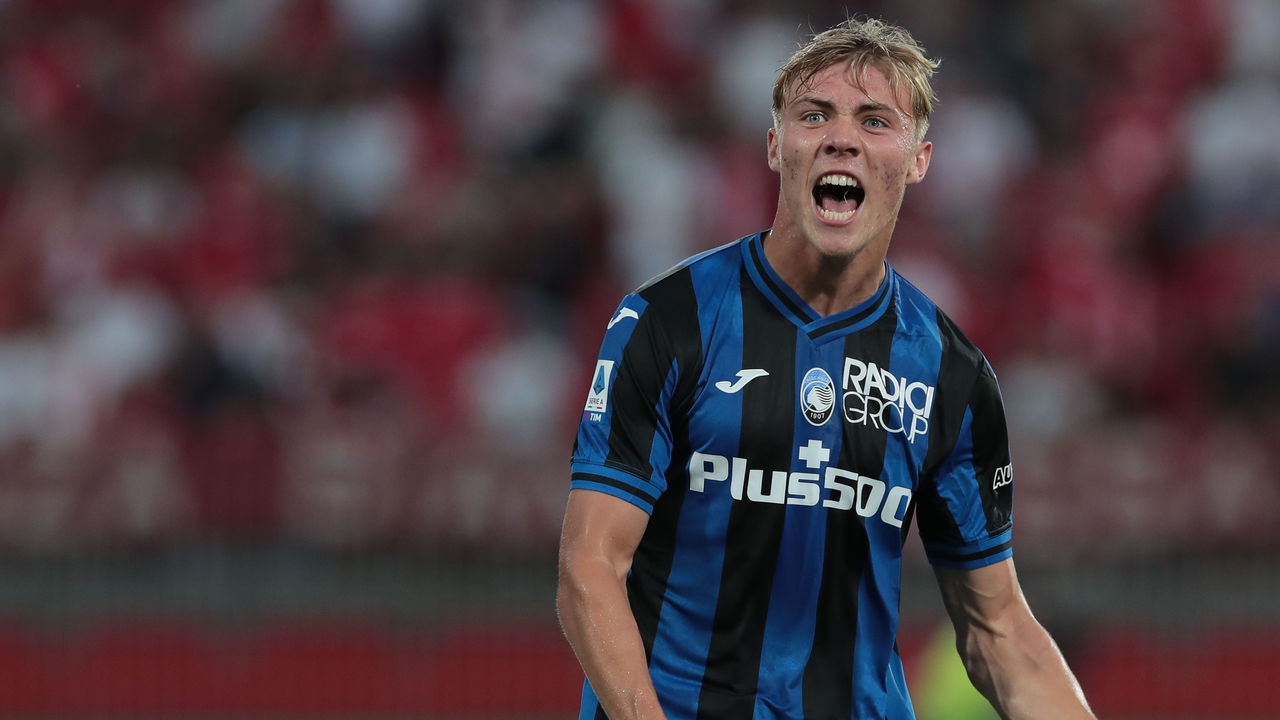 Timber's deal done: Jurrien Timber's move from Ajax to Arsenal is only missing the official announcement. The Dutch defender, 22, completed his Arsenal medical before returning home for a farewell party. (Metro)
Mourinho eyes reunion: Jose Mourinho wants to reunite with Scott McTominay at Roma. The Portuguese boss is a big admirer of the Scottish midfielder from their time together at Manchester United. (Football Transfers)
Gerrard recruiting Zaha: New Al-Ettifaq coach Steven Gerrard talked with Wilfried Zaha in an effort to convince the free agent to head to Saudi Arabia. Zaha, 30, has an offer on the table to return to Crystal Palace. (Daily Mail)
Wolfsburg won't budge: If Tottenham don't meet the £40-million valuation for defender Micky van de Ven, Wolfsburg will happily keep hold of the young Dutchman for another season. (Wolfsburger Allgemeine)