2022 World Cup draw: Spain meets Germany, all smiles for USMNT and Canada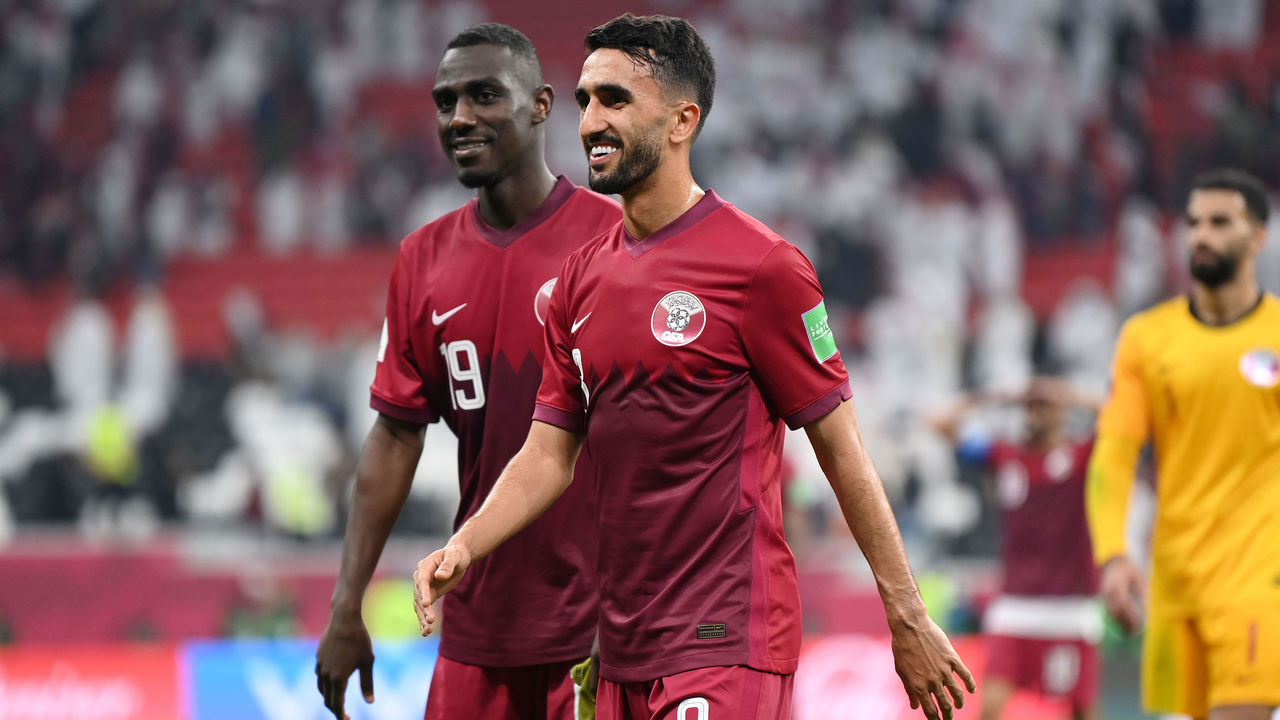 The countdown for November's big kickoff begins.
The group draw for the 2022 World Cup was conducted in Doha, Qatar on Friday. Heavyweight nations Spain and Germany were pitted together in Group E, while the United States and Canada should travel to the Middle East with some optimism given the overall quality in their respective quartets.
Here are the groups in full:
Group A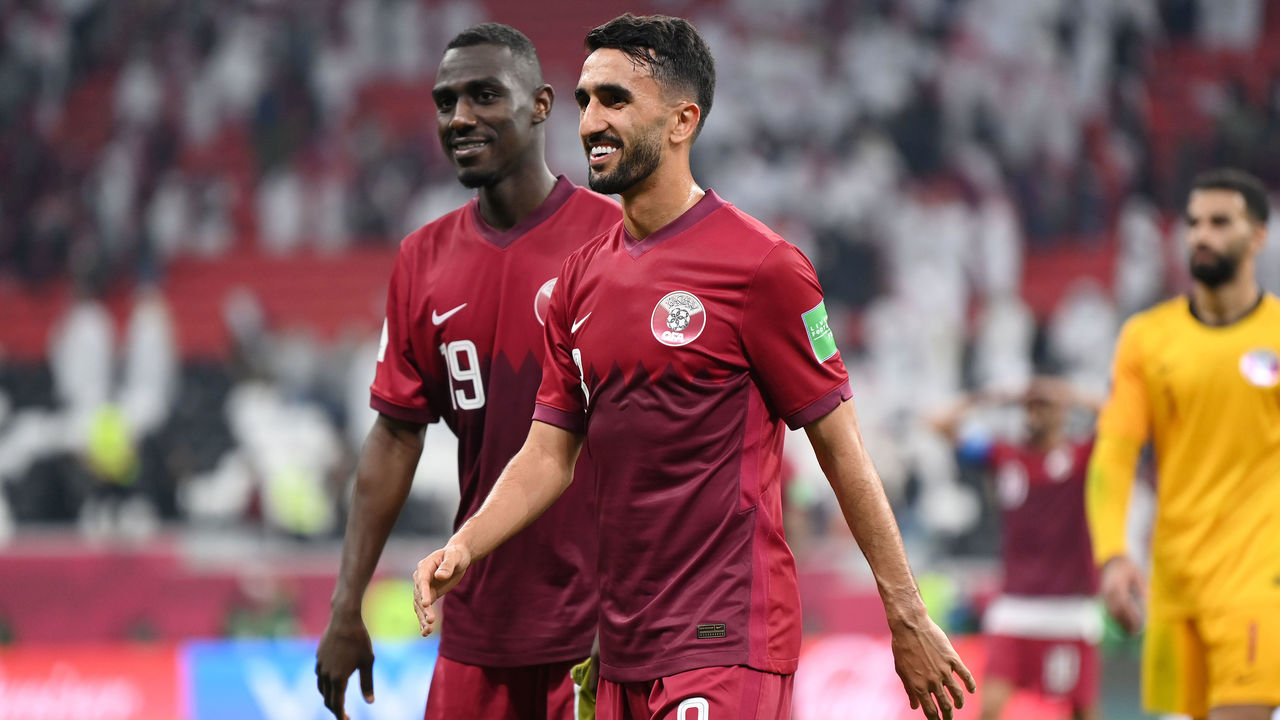 | Slot | Nation | Confederation |
| --- | --- | --- |
| 1 | Qatar | AFC |
| 2 | Ecuador | CONMEBOL |
| 3 | Senegal | CAF |
| 4 | Netherlands | UEFA |
Match schedule
Nov. 21: Senegal vs. Netherlands
Nov. 21: Qatar vs. Ecuador
Nov. 25: Qatar vs. Senegal
Nov. 25: Netherlands vs. Ecuador
Nov. 29: Netherlands vs. Qatar
Nov. 29: Ecuador vs. Senegal
Group B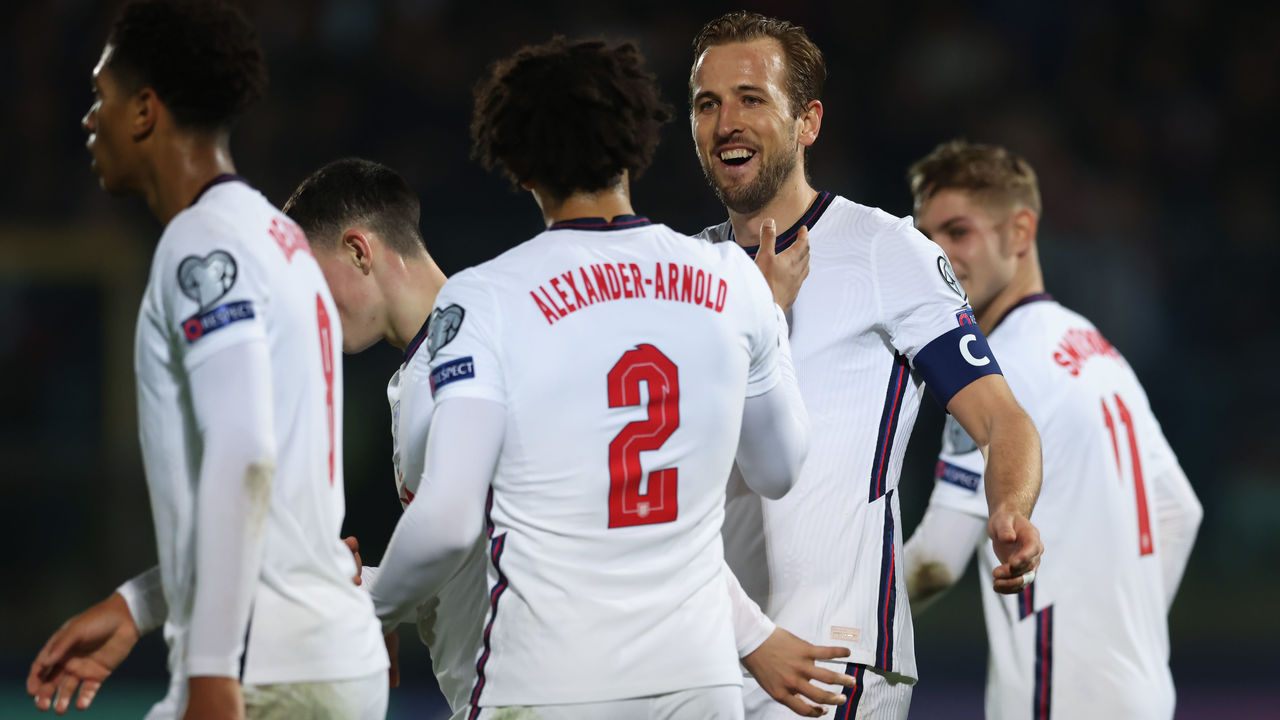 | Slot | Nation | Confederation |
| --- | --- | --- |
| 1 | England | UEFA |
| 2 | Iran | AFC |
| 3 | United States | CONCACAF |
| 4 | Wales/Ukraine/Scotland* | UEFA |
Match schedule
Nov. 21: England vs. Iran
Nov. 21: United States vs. UEFA playoff winner
Nov. 25: UEFA playoff winner vs. Iran
Nov. 25: England vs. United States
Nov. 29: Iran vs. United States
Nov. 29: UEFA playoff winner vs. England
Group C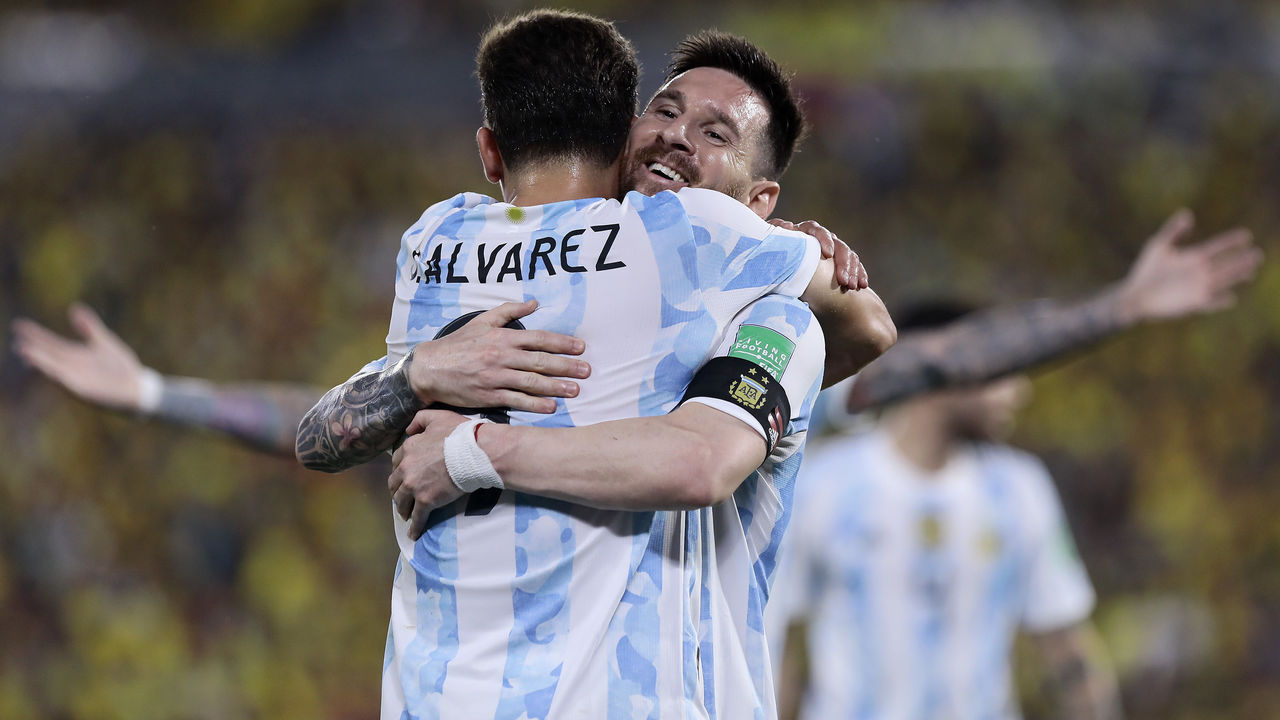 | Slot | Nation | Confederation |
| --- | --- | --- |
| 1 | Argentina | CONMEBOL |
| 2 | Saudi Arabia | AFC |
| 3 | Mexico | CONCACAF |
| 4 | Poland | UEFA |
Match schedule
Nov. 22: Argentina vs. Saudi Arabia
Nov. 22: Mexico vs. Poland
Nov. 26: Argentina vs. Mexico
Nov. 26: Poland vs. Saudi Arabia
Nov. 30: Poland vs. Argentina
Nov. 30: Saudi Arabia vs. Mexico
Group D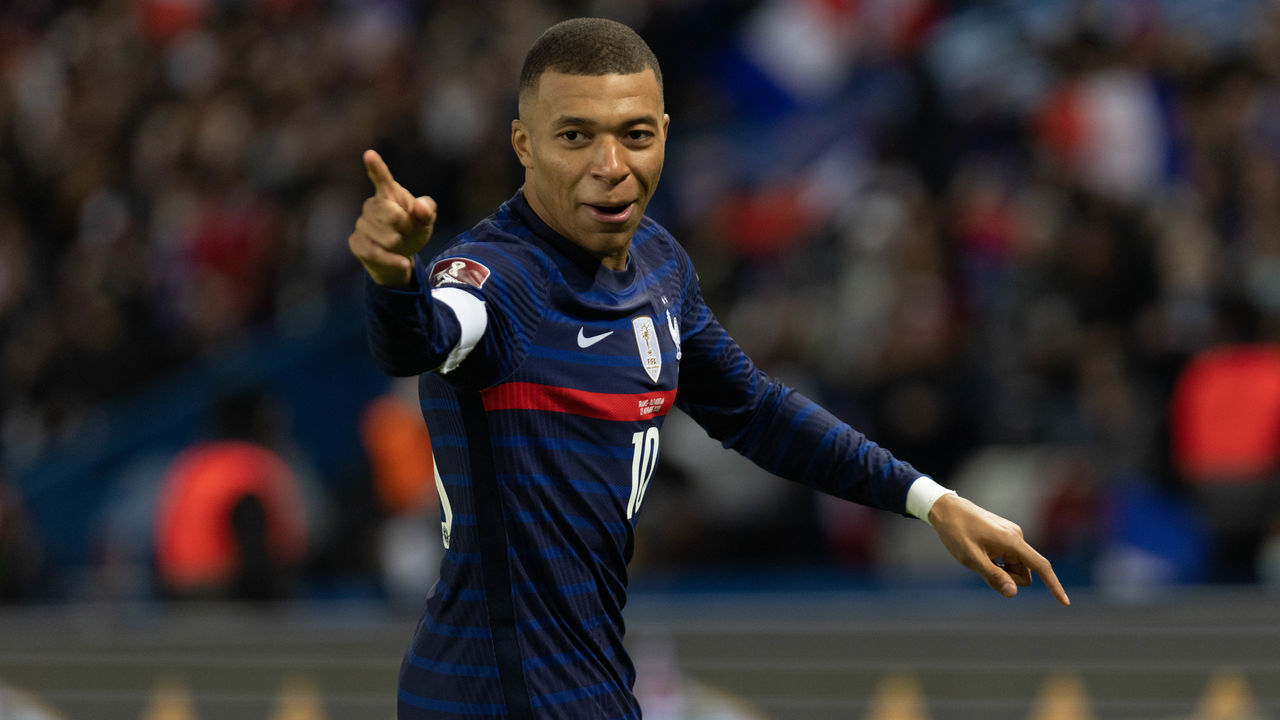 | Slot | Nation | Confederation |
| --- | --- | --- |
| 1 | France | UEFA |
| 2 | Peru/Australia/United Arab Emirates* | CONMEBOL/AFC |
| 3 | Denmark | UEFA |
| 4 | Tunisia | CAF |
Match schedule
Nov. 22: France vs. Intercontinental playoff winner
Nov. 22: Denmark vs. Tunisia
Nov. 26: France vs. Denmark
Nov. 26: Tunisia vs. Intercontinental playoff winner
Nov. 30: Tunisia vs. France
Nov. 30: Intercontinental playoff winner vs. Denmark
Group E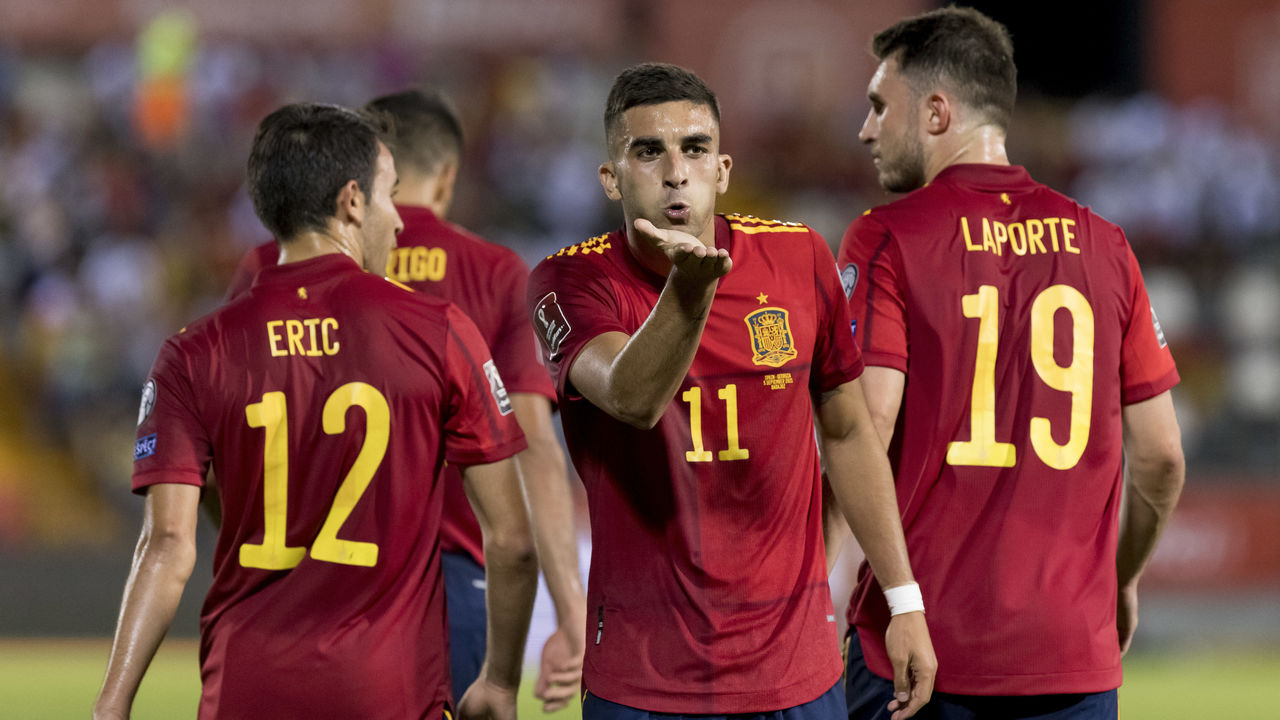 | Slot | Nation | Confederation |
| --- | --- | --- |
| 1 | Spain | UEFA |
| 2 | Costa Rica/New Zealand* | CONCACAF/OFC |
| 3 | Germany | UEFA |
| 4 | Japan | AFC |
Match schedule
Nov. 23: Spain vs. Intercontinental playoff winner
Nov. 23: Germany vs. Japan
Nov. 27: Spain vs. Germany
Nov. 27: Japan vs. Intercontinental playoff winner
Dec. 1: Japan vs. Spain
Dec. 1: Intercontinental playoff winner vs. Germany
Group F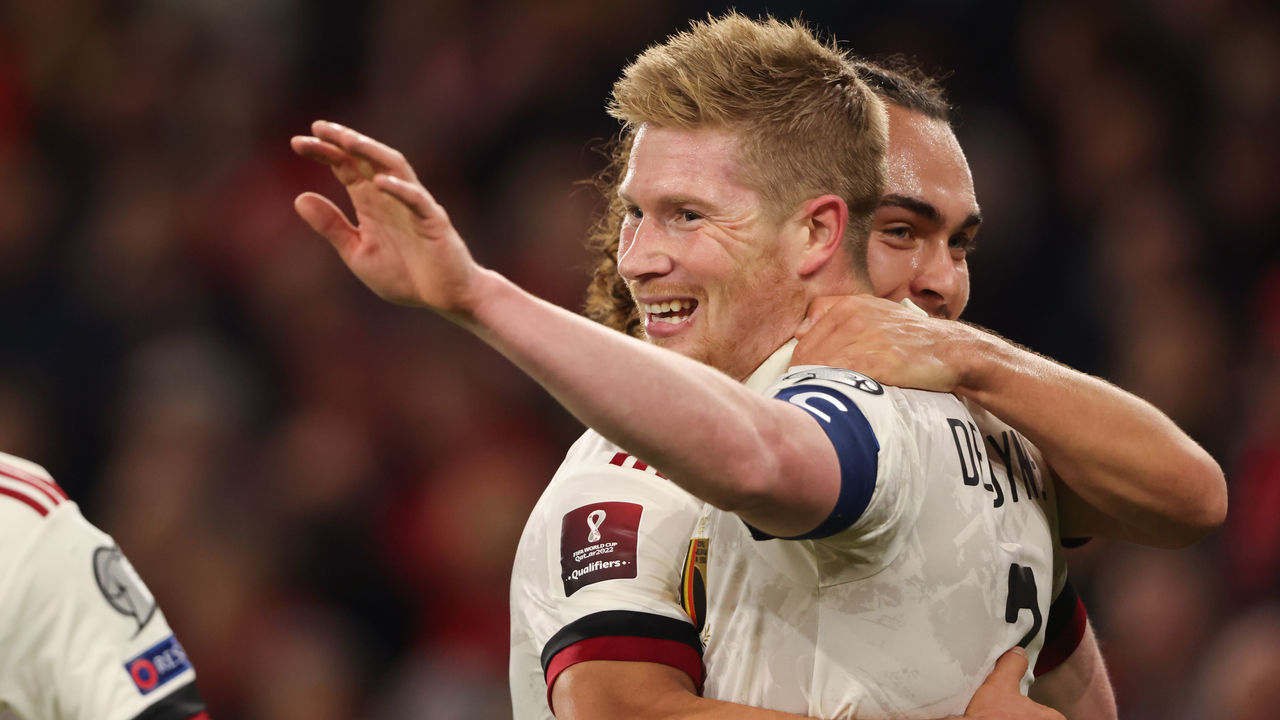 | Slot | Nation | Confederation |
| --- | --- | --- |
| 1 | Belgium | UEFA |
| 2 | Canada | CONCACAF |
| 3 | Morocco | CAF |
| 4 | Croatia | UEFA |
Match schedule
Nov. 23: Belgium vs. Canada
Nov. 23: Morocco vs. Croatia
Nov. 27: Belgium vs. Morocco
Nov. 27: Croatia vs. Canada
Dec. 1: Croatia vs. Belgium
Dec. 1: Canada vs. Morocco
Group G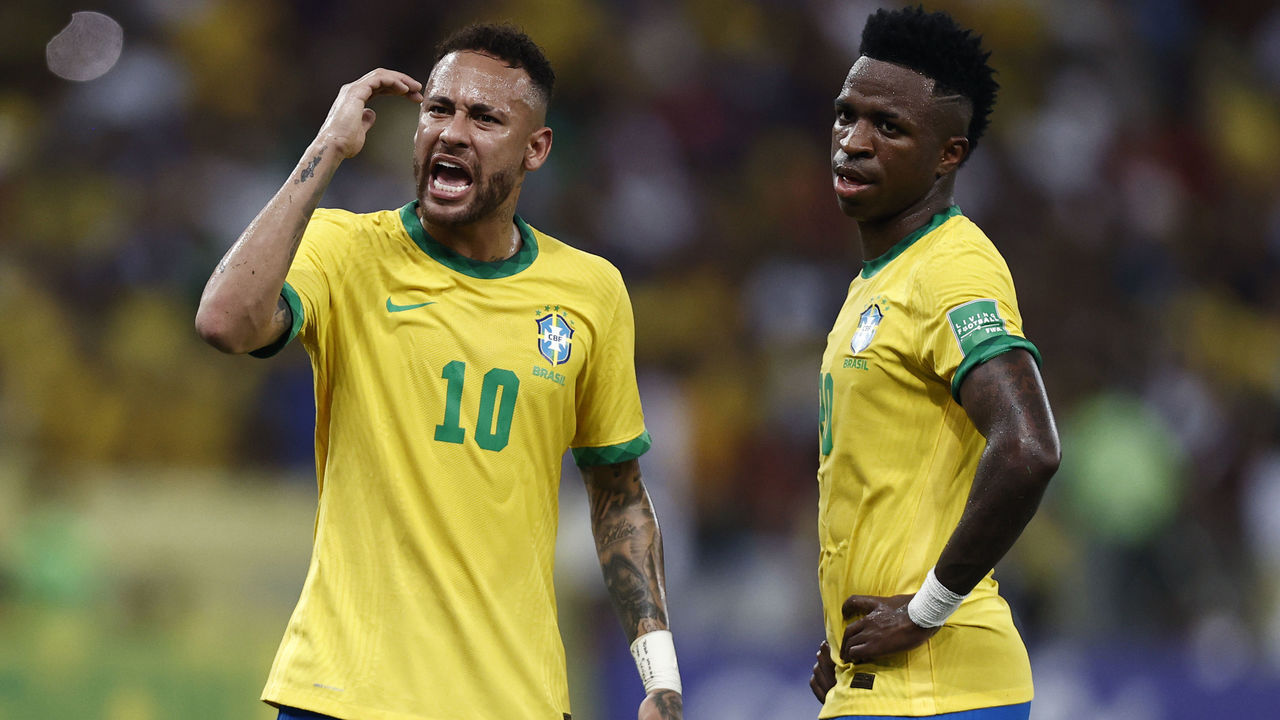 | Slot | Nation | Confederation |
| --- | --- | --- |
| 1 | Brazil | CONMEBOL |
| 2 | Serbia | UEFA |
| 3 | Switzerland | UEFA |
| 4 | Cameroon | CAF |
Match schedule
Nov. 24: Brazil vs. Serbia
Nov. 24: Switzerland vs. Cameroon
Nov. 28: Brazil vs. Switzerland
Nov. 28: Cameroon vs. Serbia
Dec. 2: Cameroon vs. Brazil
Dec. 2: Serbia vs. Switzerland
Group H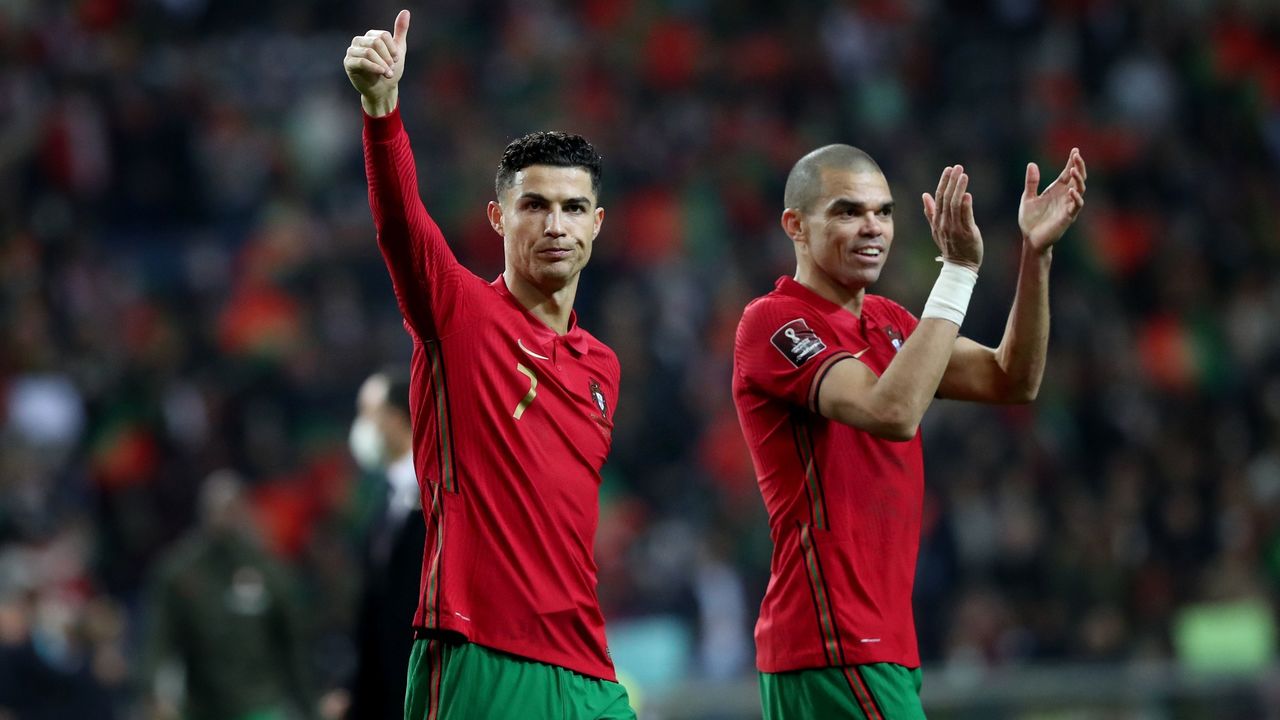 | Slot | Nation | Confederation |
| --- | --- | --- |
| 1 | Portugal | UEFA |
| 2 | Ghana | CAF |
| 3 | Uruguay | CONMEBOL |
| 4 | South Korea | AFC |
Match schedule
Nov. 24: Portugal vs. Ghana
Nov. 24: Uruguay vs. South Korea
Nov. 28: Portugal vs. Uruguay
Nov. 28: South Korea vs. Ghana
Dec. 2: South Korea vs. Portugal
Dec. 2: Ghana vs. Uruguay
* World Cup berth to be decided in June.
The top two nations in each group will advance to the knockout stages of the competition. The full schedule for the knockout stages can be found here.
Why isn't the entire field confirmed?
Three World Cup teams have yet to be determined: one from Europe and two from the intercontinental playoff paths.
Intercontinental playoff: Costa Rica vs. New Zealand
Intercontinental playoff: Peru vs. Australia or the United Arab Emirates
UEFA playoff: Wales vs. Ukraine or Scotland
Ukraine's one-off semifinal against Scotland was postponed after the country was invaded by Russia. That will be played this summer – the exact date is yet to be announced – and the winner will meet Wales for a spot in Qatar.
The intercontinental playoffs were postponed as part of the widespread scheduling delays created by the COVID-19 pandemic. Those games are slated for June 13 and 14 in Qatar, at which point the entire 32-team World Cup field should be finalized.
Report: Pogba considering offer to return to Juventus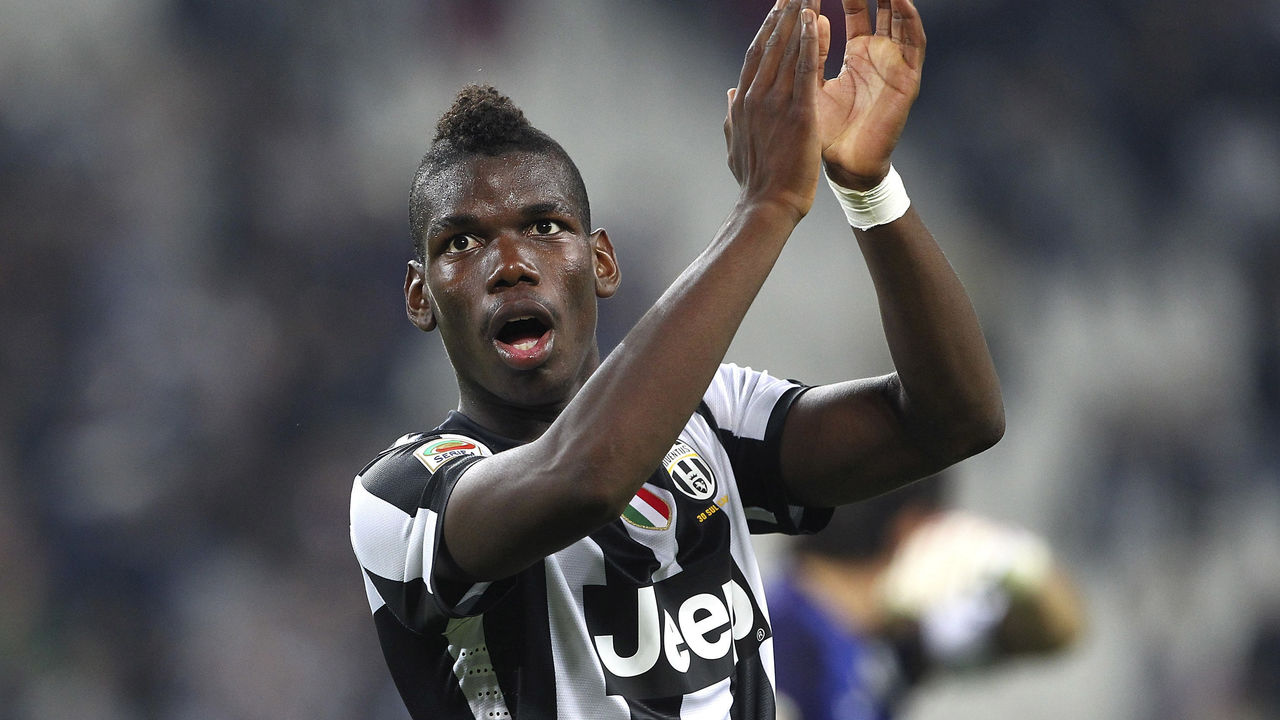 History could repeat itself for Paul Pogba.
The French midfielder is considering an offer to reunite with Juventus after his Manchester United contract expires at the end of June, reports Rob Dawson of ESPN.
Pogba left United for Juventus in 2012, establishing himself as an elite midfielder during a spell in Italy that lasted until 2016. He then rejoined United for an £89.3-million fee – a world record at the time.
He's now contemplating a return to Serie A after receiving a "concrete proposal" that puts Juventus in the lead to sign the World Cup winner, Dawson adds.
The French international has yet to make a final decision, according to Dawson.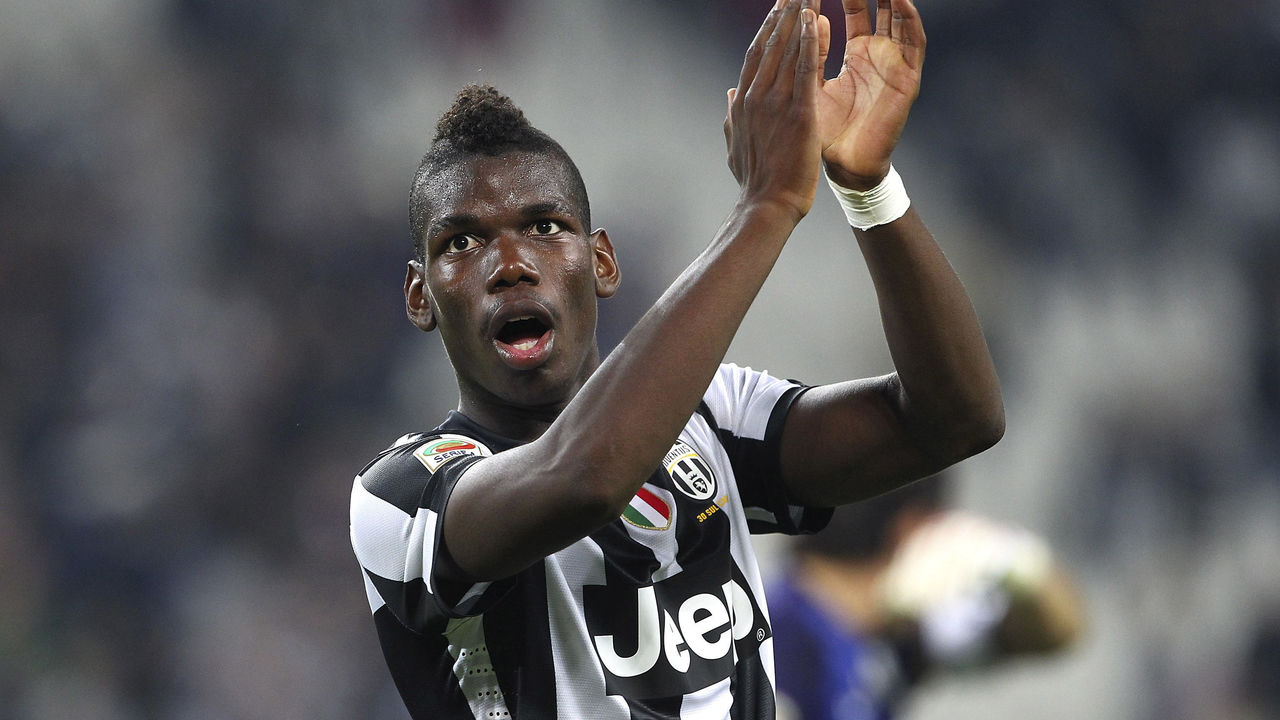 Paris Saint-Germain are also reportedly in contention and could attract Pogba with an offer to play in his home country.
Manchester City were surprise contenders, but Pogba rejected an offer to join Pep Guardiola's squad due to reported concerns about backlash from Manchester United supporters.
Pogba has struggled to consistently replicate the form that made him a star at Juventus in the six years since he returned to Old Trafford; frustrated fans booed him in his last two games against Norwich City and Liverpool.
The 29-year-old recently admitted to experiencing depression, which began during Jose Mourinho's volatile spell as Manchester United manager.
Pogba, who has missed the last four matches with a calf problem, could be in contention to play his final match for Manchester United on Sunday after returning to training.
4 takeaways from Tuesday's Champions League action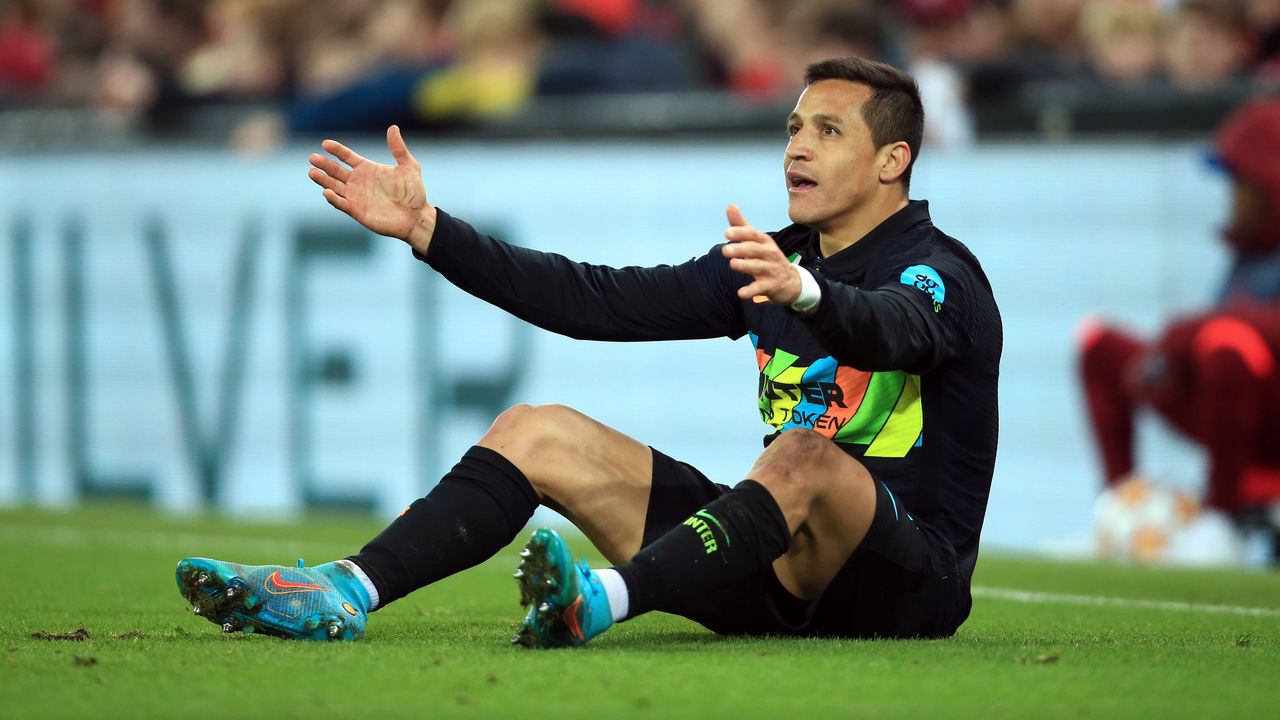 The Champions League last 16 rumbled on this week with the opening batch of second-leg matches. Below, we dissect the biggest talking points from Tuesday's games in Europe's premier club competition.
Inzaghi and Sanchez let Inter down
Alexis Sanchez's red card spoiled what could've been a memorable night for Inter Milan. Lucky to escape with just a warning when he slid studs-first into Thiago Alcantara to end the first half, Sanchez was sent off for another overzealous tackle on Fabinho in the second. The red card – brandished minutes after Lautaro Martinez's wonderful goal had offered Inter hope of an unlikely comeback – came at the worst possible time. Up a man for the remaining 25 minutes, Liverpool wrestled control of the tie and advanced 2-1 on aggregate.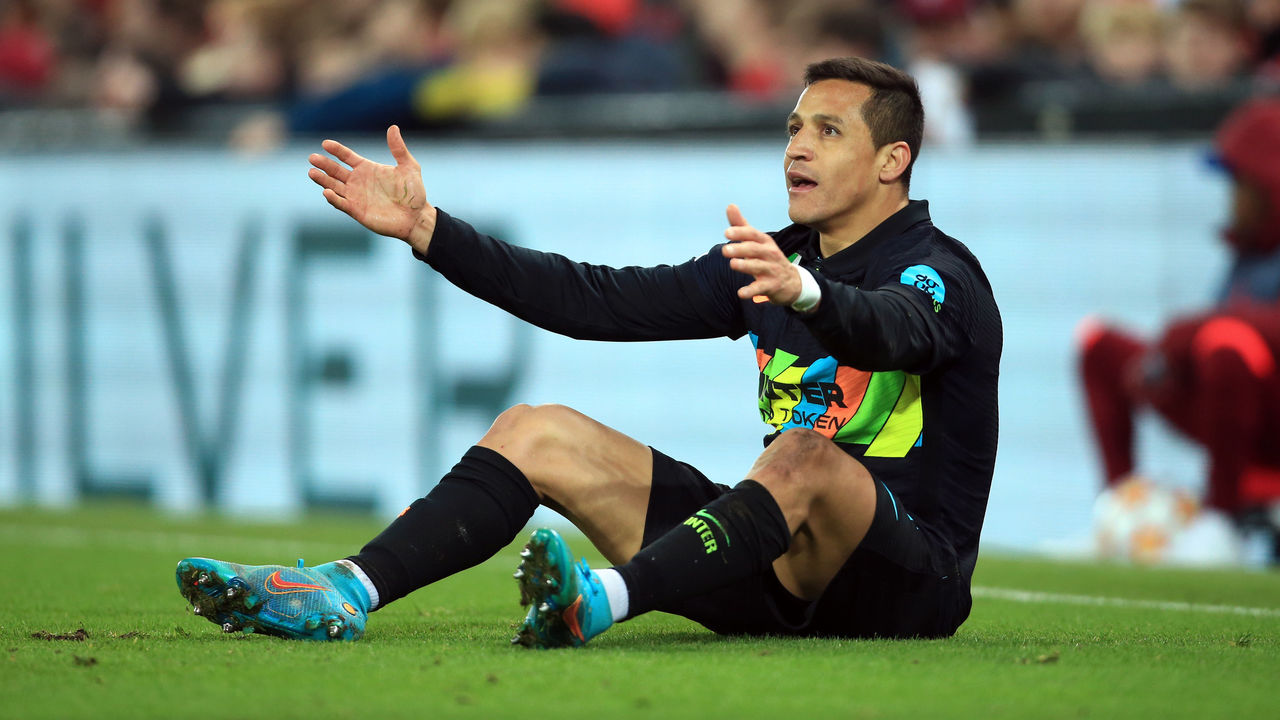 Sanchez may have cost his team, but manager Simone Inzaghi allowed the situation to spiral out of control. By choosing to keep Sanchez on the pitch, Inzaghi overlooked his panicky play and the team's lack of offensive production; Edin Dzeko, the club's leading scorer with 16 goals in all competitions, remained on the bench. Joaquin Correa, a similar darting presence to Sanchez, could've offered the same speed and pressing ability, and with Inter needing goals, Dzeko, an expert in the air, could've offered them an additional outlet up top.
In the end, Inter finished with just six shots – only half of them on target – on a night they needed to score twice just to have a chance of reaching the quarterfinals. Meanwhile, Liverpool hit the woodwork three times. It could've been so different for the reigning Serie A champions, who still won on the night but ultimately paid too little attention to detail to get past Jurgen Klopp's side.
Mane slipping in big matches
Sadio Mane has four goals in his last eight appearances for Liverpool, which isn't exactly a drought, but his production against top opponents belies his recent scoring record.
Mane struggled on the left of Liverpool's front three Tuesday, with the majority of his touches coming well outside of the 18-yard box. Though his arching pass to Mohamed Salah in the 76th minute should've resulted in a goal, the Senegalese international still produced little substance in the most dangerous area of the pitch.
His performance echoed his relatively quiet outing in the first leg at the Stadio Giuseppe Meazza. Mane missed a clear header before making way for Luis Diaz in the 59th minute of that game, and he could only watch on the sidelines as his teammates, playing with renewed spirit, scored twice to win 2-0.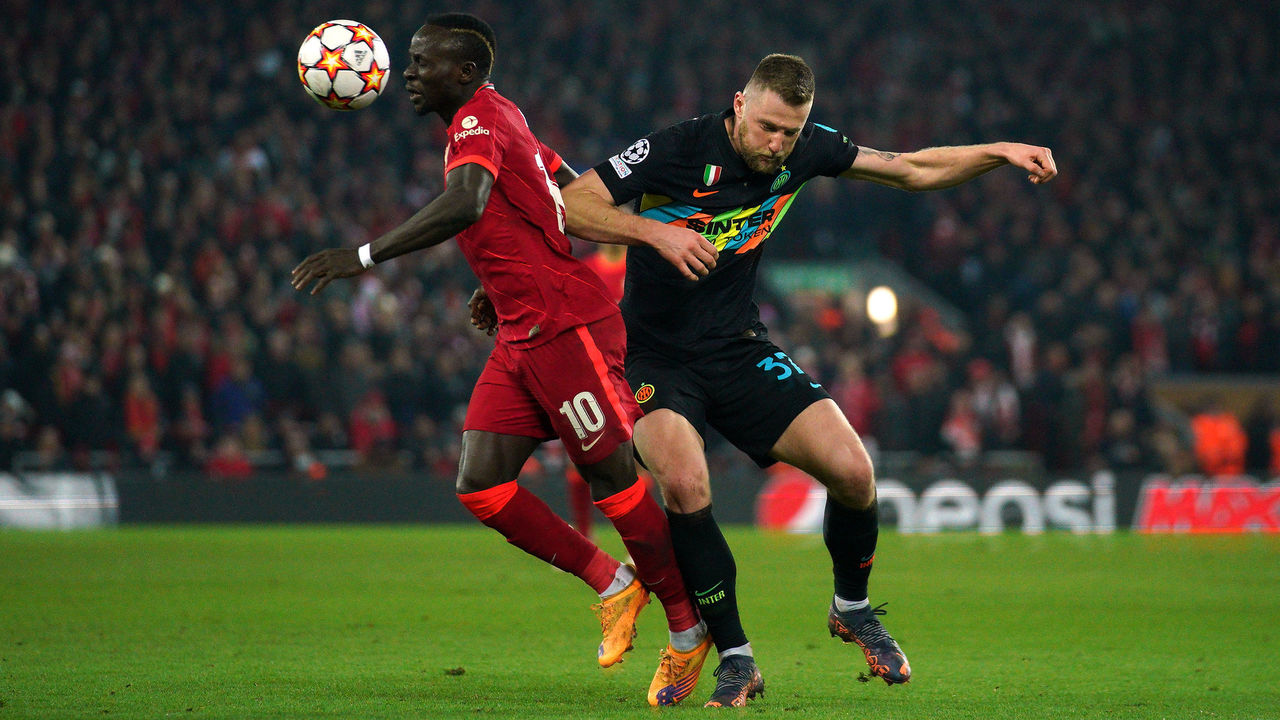 A similar storyline played out in the League Cup final against Chelsea. Mane registered just two shots playing as a No. 9 – one woefully wide – before coming off again in the second half.
Mane's struggles predate the Africa Cup of Nations in January: he was ineffectual in games against Leicester and AC Milan and went goalless from the end of November to the end of December.
With Diaz raring to go, Mane can ill afford to go missing down the stretch. Scoring against the likes of Leeds United and Norwich City isn't enough anymore. Liverpool have the depth to cope – and perhaps even play better – with Mane out of the starting lineup.
Bayern's brashness can't last
Julian Nagelsmann did it again. Kingsley Coman, Leroy Sane, Thomas Muller, and Serge Gnabry buzzed behind Robert Lewandowski just as they had in the first leg, with merely a midfield duo and defensive trio for protection.
It was an approach that indicated Bayern Munich wanted to rain punches from the first whistle, leaving Red Bull Salzburg bloodied and dazed before they could pick at the same vulnerabilities they exposed in the 1-1 draw to open the doubleheader.
Nagelsmann's options were somewhat limited. Midfielders Leon Goretzka and Corentin Tolisso are injured, and the only senior attack-minded players on the bench were Eric Maxim Choupo-Moting and Marcel Sabitzer. But it still took extreme bravery for the head coach not to dilute his ambitious plan.
Bayern were given a scare before two minutes elapsed. Karim Adeyemi stole the ball from Jamal Musiala – still learning on the job in a deeper midfield role – and cut it back for Nicolas Capaldo, whose straightforward finish was thwarted by Coman's heroic block.
That was it, though. The German champions were soon on their way to a 7-1 win. However, this wasn't necessarily a sign of things to come: Salzburg's individual errors and overall weakness certainly helped disguise an imbalanced and defensively susceptible lineup. Bayern can't afford to be so cavalier when they face a European heavyweight in this competition.
A victorious Champions League run requires a little more caution.
Lewandowski's unrivaled consistency
It wasn't a vintage hat-trick, but Lewandowski continues to produce numbers and prove he's one of the greatest strikers in the sport's history.
Lewandowski won both of his penalties through his technical excellence and slippery movement. The Polish marksman tickled a tricky pass with the bottom of his left foot and tempted Maximilian Wober into a clumsy challenge for the first spot-kick. For the second penalty, Lewandowski called the same unfortunate defender into action when he stepped across Wober and spun near the edge of the box.
The goal to complete his treble needed bounces off his shins and the woodwork before he tapped in – but can that be deemed fortunate when he's hounding defenders and so often in the right position? His finish took him to an incredible 42 strikes with little under three months of the season remaining. He's now scored 40 or more goals in seven straight seasons.
And at 33, there's little evidence he's slowing down.
Ranking the 20 best deals of the January transfer window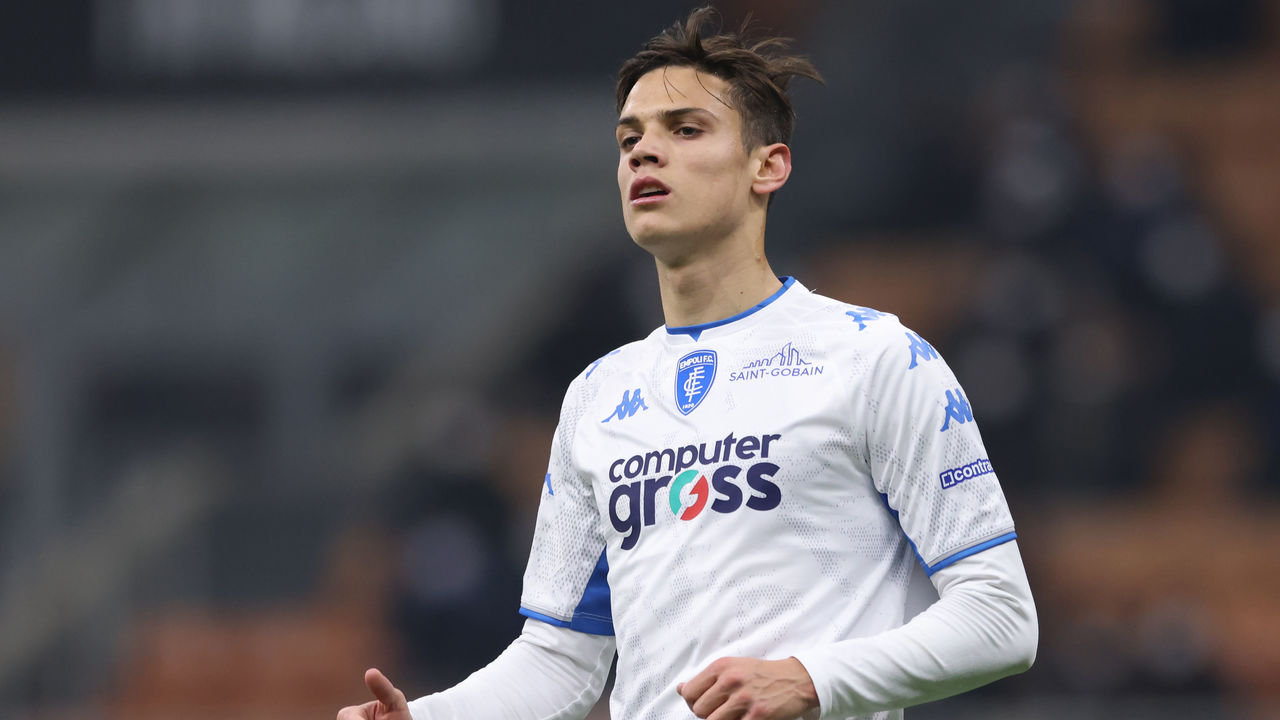 With the January transfer window slamming shut on Monday night, theScore ranks the 20 best moves made across the game's top leagues.
20. Chris Wood ?? Newcastle United
Details: Signed from Burnley for reported £25M fee
In a vacuum, signing Wood isn't exactly the kind of huge swing you'd expect from a club brandished as the wealthiest in the world following its recent Saudi-led takeover. The 30-year-old striker only has three Premier League goals this campaign, after all. But when you're in a relegation scrap, every little bit counts, and paying a negligible fee – by their nouveau-riche standards – to rid a direct rival of its starting center-forward could help make the difference between top-flight survival and life in the Championship. It's entirely possible that Wood's signing could be deemed a success even if he never finds the net for Newcastle. this season. That's exactly the type of calculated signing you can make when money is no obstacle.
19. Anel Ahmedhodzic ?? Bordeaux
Details: Initial loan from Malmo with reported obligation to buy
The club that helped foster the talents of Jules Kounde, Aurelien Tchouameni, and Yacine Adli is at it again. Ahmedhodzic, 22, had been linked with the likes of Manchester United, Chelsea, and AC Milan in recent months but instead opted for a more modest switch to Bordeaux, where he'll have the opportunity to continue developing. An imposing center-back with impressive athleticism, the Bosnian international knows how to leverage his physical skills – and he'll only continue to get stronger, too. This is almost certainly a stepping stone to a more opulent transfer for Ahmedhodzic, making it a win-win for everyone.
18. Samuele Ricci ?? Torino
Details: Initial loan from Empoli with obligation to buy
Torino very quietly made one of the most astute signings of the January window, adding a 20-year-old central midfielder who has already shown enormous growth potential. Ricci, a tidy dribbler who developed through Empoli's prolific academy, has featured regularly throughout the Italian youth setup. In the mold of Marco Verratti and Manuel Locatelli, he's calm and composed on the ball, especially in tight spaces, and is always eager to receive a pass in front of the defense. Ricci's move, which will reportedly become permanent for a very modest €11 million, should help fellow midfielders Tommaso Pobega and Sasa Lukic race forward into the penalty area while the young Italian holds down the fort.
17. Romain Faivre ?? Lyon
Details: Signed from Brest for reported €15M fee
Lyon had to act quickly to address the glaring hole Bruno Guimaraes' departure created – more on that later. They couldn't have done much better than procuring Tanguy Ndombele and Faivre. The former – back in a familiar setting – should be able to relaunch a once-promising career, while the latter has established himself as one of the finest creators in Ligue 1 this campaign. Faivre is one of just seven players in France's top flight with at least five goals and five assists on the campaign, and amid all the ungodly cash flying around, Les Gones have seemingly pulled off a coup in adding the 23-year-old attacking midfielder. His signing also helps account for Rayan Cherki's potential departure.
16. Stephen Eustaquio ?? FC Porto
Details: Initial loan from Pacos de Ferreira with option to buy
Canada's most talented midfielder now has an opportunity to shine with Porto, one of Portugal's biggest clubs. Eustaquio, 25, has taken the long road to the top, first playing for low-tier sides in Portugal before trying his luck in Mexico. The move to Cruz Azul in 2019 backfired – Eustaquio was out injured for the majority of his time there – but he rediscovered himself at Pacos de Ferreira. Few outside of the district of Porto would've recognized him before he made the giant leap forward with the Canadian national team. Seventeen of his 18 total international appearances came in 2021, a huge year for him personally but also for the country's program. Canada's on the brink of advancing to the World Cup for the first time since 1986, and Eustaquio's vertical passing and control in midfield have been a big part of this qualification campaign.
15. Lucas Digne ?? Aston Villa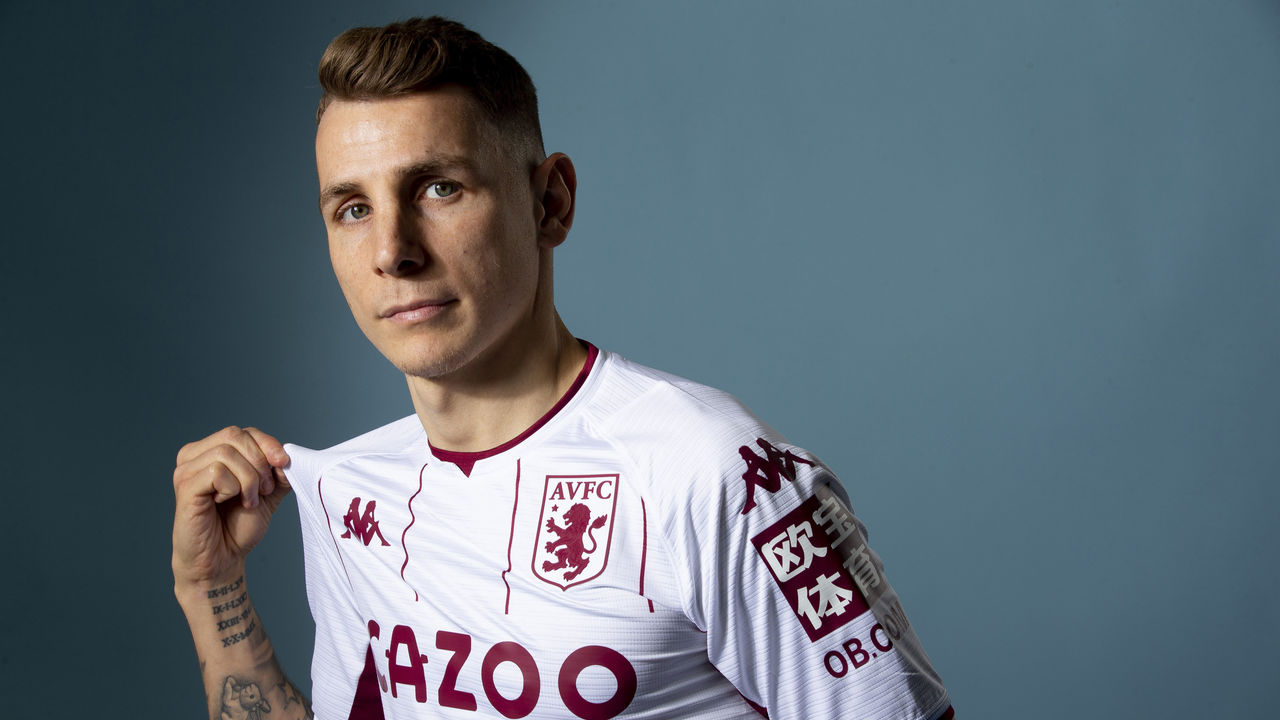 Details: Signed from Everton for reported £25M fee
Steven Gerrard's presence is paying serious dividends. Digne, a French international who also drew Chelsea's interest in January, said upon completing his transfer that he moved to Villa Park "for the manager." After his relationship with former Everton bench boss Rafa Benitez soured, having a coach who appreciates his obvious talent will be a welcome change. The Toffees' loss is Aston Villa's substantial gain. The 28-year-old left-back is an upgrade on Matt Targett in both phases of play, offering a dangerous attacking threat while never shunning his defensive responsibilities. Digne's a particularly sturdy tackler, too, which will be a hit with the Villa faithful.
14. Sergio Oliveira ?? Roma
Details: Initial loan from Porto with option to buy
Oliveira has already made an immediate impact at Roma, scoring two goals in as many games since joining the club from Porto, but his attacking influence has been a bonus. Roma already have several players who can find the net. The club's biggest issue has been inconsistency and a lack of guile – something Jose Mourinho hasn't been shy about openly questioning throughout the season. Oliveira, a dogged box-to-box competitor, made a point to highlight the winning "mentality" that he derived at Porto when introduced in the Italian capital. "I am coming here from a club, Porto, where losing is not allowed and is always a problem to be dealt with," he said. "The target is to help improve the mentality and the ambition here."
13. Ricardo Pepi ?? FC Augsburg
Details: Signed from FC Dallas for reported $20M fee
The focus from a North American perspective was, naturally, that Pepi's move marked an MLS record for guaranteed money paid for a homegrown player. But the fee also smashed Augsburg's own transfer record as the club endeavors to develop exciting, young talent in Bavaria. Pepi's rise thus far has been rapid. He was named MLS Young Player of the Year for his team-best 13 strikes for FC Dallas, as well as U.S. Soccer Young Male Player of the Year for the three goals and two assists he recorded since his international debut in September. Pepi may need time to settle in Germany, but the long-term payoff of this move promises to be huge.
12. Anthony Martial ?? Sevilla
Details: Loan from Manchester United until the end of the season
For a team that wants to close the gap with league-leading Real Madrid, Sevilla have a modest record in front of goal. Rafa Mir is the Andalusians' top La Liga scorer with six goals – about one-third the amount tallied by Karim Benzema and exactly half of Vinicius Junior's haul – and the side is averaging fewer shots on target per game than Rayo Vallecano. Cue the arrival of Martial, a player who's desperate for minutes and will look to establish himself as the main attacking force down the left, ahead of 33-year-old Papu Gomez. When Martial was a consistent starter for Manchester United in the 2019-20 Premier League season, he had 17 goals and six assists.
11. Ferran Torres ?? Barcelona
Details: Signed from Manchester City for reported €55M fee
Barcelona president Joan Laporta heralded Torres' arrival at Camp Nou as the start of a revolution. "We are back as big players in the market," Laporta told reporters on Jan. 3. It remains to be seen if that's the case. Barcelona couldn't even register Torres until they negotiated outbound transfers and trimmed their payroll. What's clear, though, is the player's talent. Torres is an efficient attacker who can play anywhere across the front line, and at 21, he represents the future Barcelona are trying to build.
10. Dejan Kulusevski ?? Tottenham Hotspur
Details: Initial loan from Juventus with €35-million option to buy
Fabio Paratici is banking on his familiarity with Juventus to generate a positive impact in north London, as Tottenham nabbed both Rodrigo Bentancur and Kulusevski hours before the January window slammed shut on Monday. Bentancur is a solid, if perhaps unspectacular, midfielder who will add vigor and balance to Spurs' positional group. But of the Juve duo signed on deadline day, Kulusevski is the crown jewel. The versatile Swedish international, 21, proved he could be a dominant attacking force when he broke onto the scene with a spectacular season at Parma. Kulusevski's career has stagnated since then, but at his best, he's an explosive athlete who combines speed, balance, and crafty dribbling to great effect.
9. Adama Traore ?? Barcelona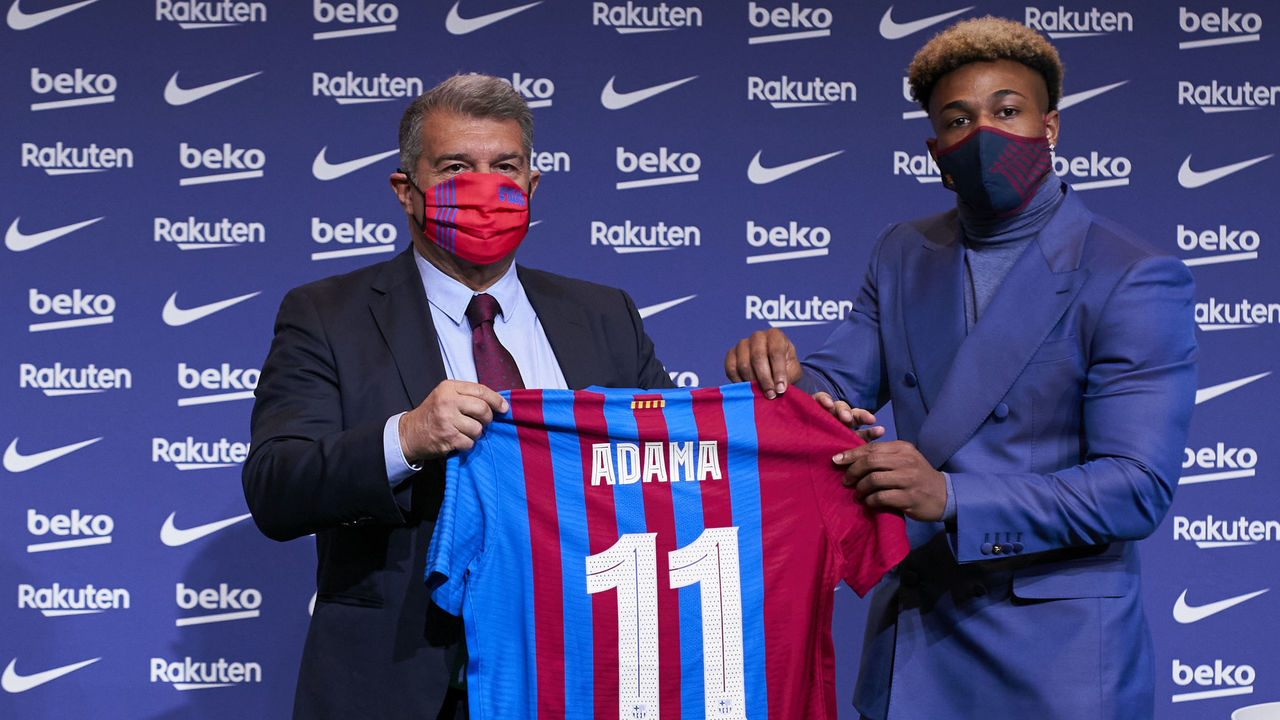 Details: Initial loan from Wolves with reported €30M option to buy
Since the club's relationship with Ousmane Dembele is now completely deteriorated, it made sense for Barcelona to pursue another winger in the transfer market, even if it took some more creative accounting to make the finances work. In welcoming La Masia graduate Traore back to Catalonia, Barca are getting arguably the best pure dribbler in the game, full stop. Among qualified players, the strapping Spaniard's rate of 5.21 successful dribbles per 90 minutes is unrivaled across Europe's top five leagues this season. There is literally nobody better in one-on-one situations. With Lionel Messi in Paris and Ansu Fati spending much of the campaign out injured, the Blaugrana are desperately in need of someone who can unsettle the opposition defense by beating his marker.
8. Philippe Coutinho ?? Aston Villa
Details: Initial loan from Barcelona with reported €40M option to buy
It's safe to say Coutinho wouldn't have joined Villa if not for Steven Gerrard. The two played together at Liverpool, and Gerrard saw the Brazilian midfielder's excellence firsthand before he suffered a slow and painful decline at Barcelona. "You don't lose talent. The key thing for Phil is that he needs to be in a place where he feels loved," Gerrard said after his star signing recorded a goal and an assist in a remarkable cameo appearance against Manchester United. Now 29, Coutinho has a great opportunity to kick-start his career under a manager who appreciates his skills and demands the same swift, forward-thinking brand of football the midfielder loves to play.
7. Lorenzo Insigne ?? Toronto FC
Details: Joining on free transfer from Napoli at the end of the season
Insigne is reportedly set to earn €11.5 million per season over the next four years in Toronto, an exorbitant deal that he couldn't possibly get in his native Italy, where he's spent his entire career. Napoli, his hometown club, were only offering around €3.5 million. So it's easy to understand why he opted to move to Major League Soccer at 30 years old, and he's arguably an even bigger signing than Sebastian Giovinco was in 2015. Insigne is still a regular for the Italian national team, captain for title-chasing Napoli, and in the prime of his career.
6. Denis Zakaria ?? Juventus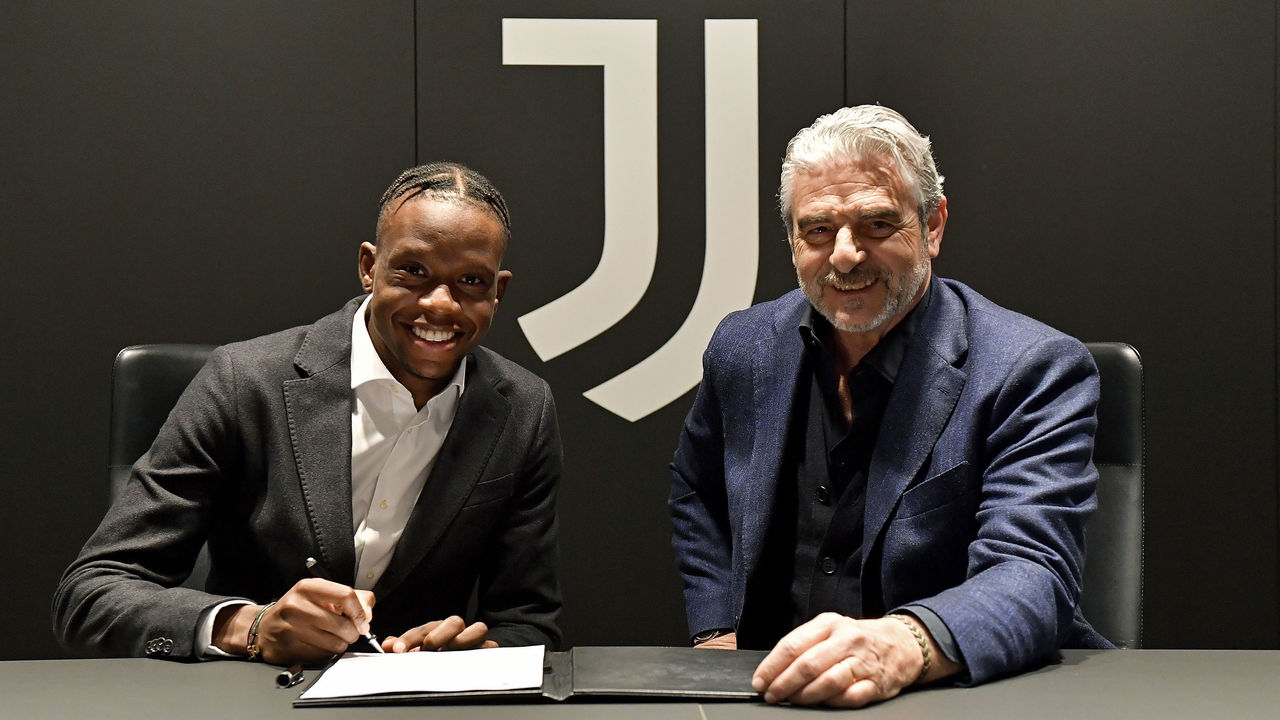 Details: Signed from Borussia Monchengladbach for €8.6M fee
Juventus learned the hard way that free transfers aren't free. Aaron Ramsey earned €7 million a season after joining from Arsenal, Emre Can received a staggering €16-million signing-on fee in 2018 before exiting two years later, and Adrien Rabiot arrived from Paris Saint-Germain on another bloated contract in 2019. So, this time, they made a preemptive move for pending free agent Zakaria, locking him down now to avoid the inevitable auction for his services in the summer. Juventus agreed to pay a nominal €4.5 million to Borussia Monchengladbach and an additional €4.1 million in related costs to recruit the 25-year-old midfielder while handing a four-and-a-half-year contract that pays him a reported €3 million per season. That's a reasonable amount for a player who should add much-needed bite to Juventus' midfield.
5. Robin Gosens ?? Inter Milan
Details: Initial loan from Atalanta with reported €25M obligation to buy
In terms of value, Inter's deal for one of Serie A's most prolific wing-backs ranks high among transfers across Europe's top leagues this winter. The Nerazzurri structured the deal so they can get their finances in order before paying the fee in full – a necessary evil given their recent attempt to issue new bonds and rework debt. Once fit, Gosens will replace converted wing-back Ivan Perisic on the left flank, where he'll lend a greater hand defensively than his Croatian counterpart. The 27-year-old German has only made five starts this season because of a debilitating hamstring injury, but he'll be available for the crucial title run-in.
4. Julian Alvarez ?? Manchester City
Details: Signed from River Plate for reported £14M fee, loaned back
After trying to sign Harry Kane and Cristiano Ronaldo in the summer transfer window, Manchester City shelved plans for immediate assistance up front by signing and loaning back 22-year-old forward Alvarez. City may attempt to bring in Erling Haaland next summer, but at least they can do so without feeling desperate. Unlike some of their random signings from South America, the reigning Premier League champions reportedly have no intention of flipping Alvarez for a quick profit. He's already made his debut for Argentina, and at River, he plays in a high-tempo system that mirrors Guardiola's City.
3. Dusan Vlahovic ?? Juventus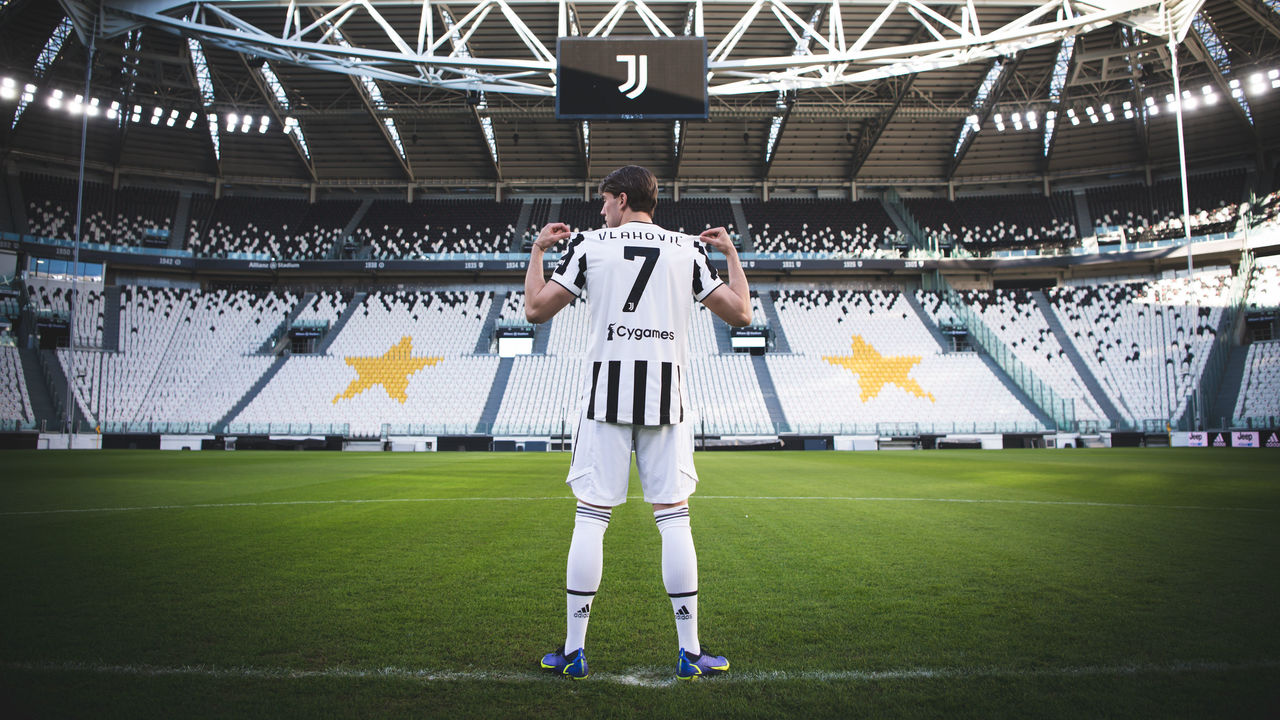 Details: Signed from Fiorentina for initial €81.6M fee
Juventus may have paid a hefty fee to secure Vlahovic, but it's certainly a bet worth making. The 22-year-old scoring sensation from Fiorentina recently tied Cristiano Ronaldo's Serie A record of 33 goals in a calendar year. In Juventus' grasp is the most coveted attacking prospect not named Erling Haaland or Kylian Mbappe, a physical specimen who will lead the club's sagging offense with refreshing aplomb and become the new face of the franchise. Juventus realized halfway through the season that they couldn't rely on Alvaro Morata or Moise Kean to score goals regularly, and in Vlahovic, they've found a player for the present and future.
2. Luis Diaz ?? Liverpool
Details: Signed from FC Porto for reported £37.5M fee
Liverpool went about these negotiations quietly. There was no public unveiling or tracking of incoming flights. Diaz was in Argentina for Colombia's latest World Cup qualifier, unable to travel to Liverpool to finalize the deal, so the club sent its reps to South America instead and arranged a medical there before putting pen to paper. That's how much they wanted to complete this signing. Putting aside Diaz's own merits as a left-sided attacker with 14 goals and four assists in 18 Primeira Liga matches this season, his presence instantly gives Liverpool depth in attack and an alternative to either Sadio Mane or Mohamed Salah, who could allow their contracts to expire at the end of next season. If either of them walks away, Diaz will step in and offer the same electrifying output up front. Liverpool have been proactive here, and it should pay off.
1. Bruno Guimaraes ?? Newcastle United
Details: Signed from Lyon for reported £40M fee
Newcastle's first transfer window under Saudi ownership was a success, and landing Guimaraes was their biggest coup of all. The Magpies warded off competition from Arsenal and Juventus to complete a deal for the 24-year-old Brazilian international midfielder. Guimaraes will help Newcastle retain possession and give his team the control it's lacked in games thus far under manager Eddie Howe. The higher-ups have reportedly been scouting Guimaraes for several years, so they know what they're getting. He's not a name they found on transfermarkt.com – Guimaraes just wasn't within Newcastle's reach until they came into some money in October.