Biggest winners and losers of the January transfer window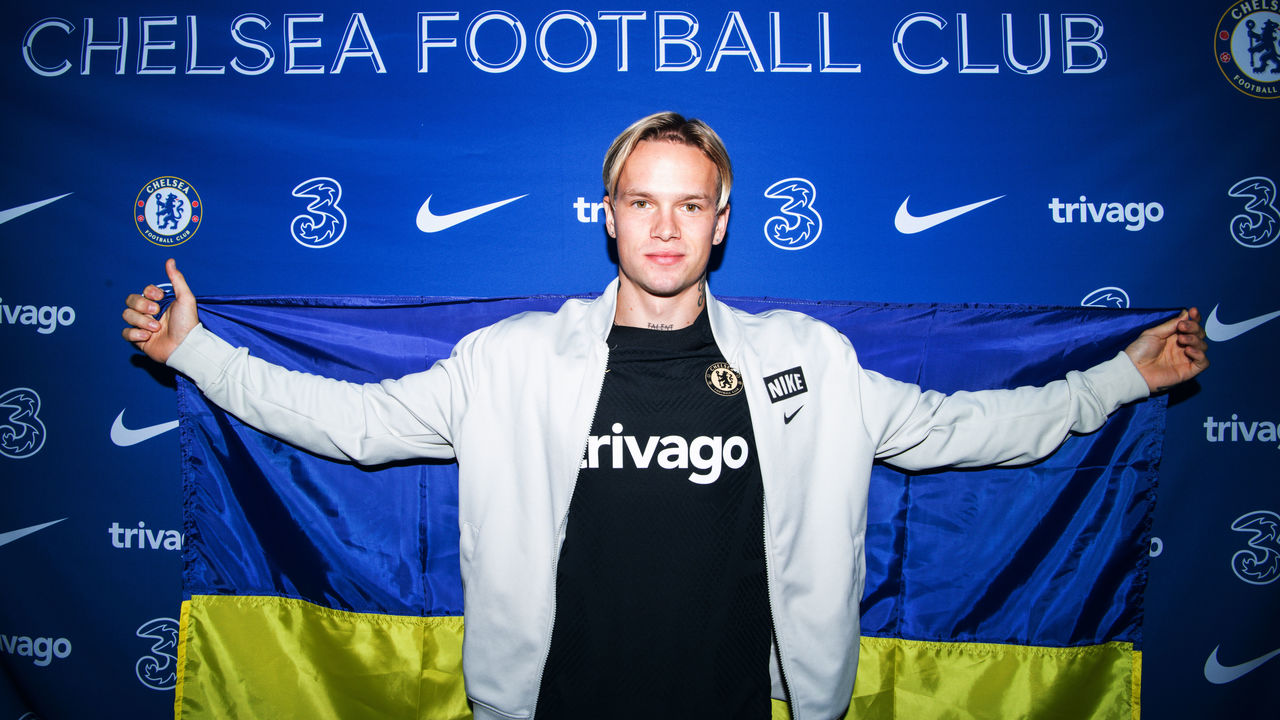 After a flurry of deadline-day moves, theScore picks out the big winners and losers of the January transfer window.
Winners: Chelsea
Strictly from an on-pitch perspective, Chelsea were the undeniable winners of the January transfer window. Building on their opulent summer, the west London outfit blew everyone else out of the water, signing eight new players in quick succession and capping the frantic spree with a record-breaking deal for World Cup star Enzo Fernandez worth a staggering €121 million. Eat your heart out, Jack Grealish.
Of the eight most expensive transfers brokered across the football world in January, Chelsea were responsible for five of them, with Fernandez joining high-priced arrivals Mykhailo Mudryk, Benoit Badiashile, Noni Madueke, and Malo Gusto at Stamford Bridge – the latter will remain with Lyon for the rest of the season. Hell, Chelsea paid a reported €11 million just to add Joao Felix on loan for the rest of the season, a sum that exceeds the entire expenditure of some of Europe's other top clubs for the month.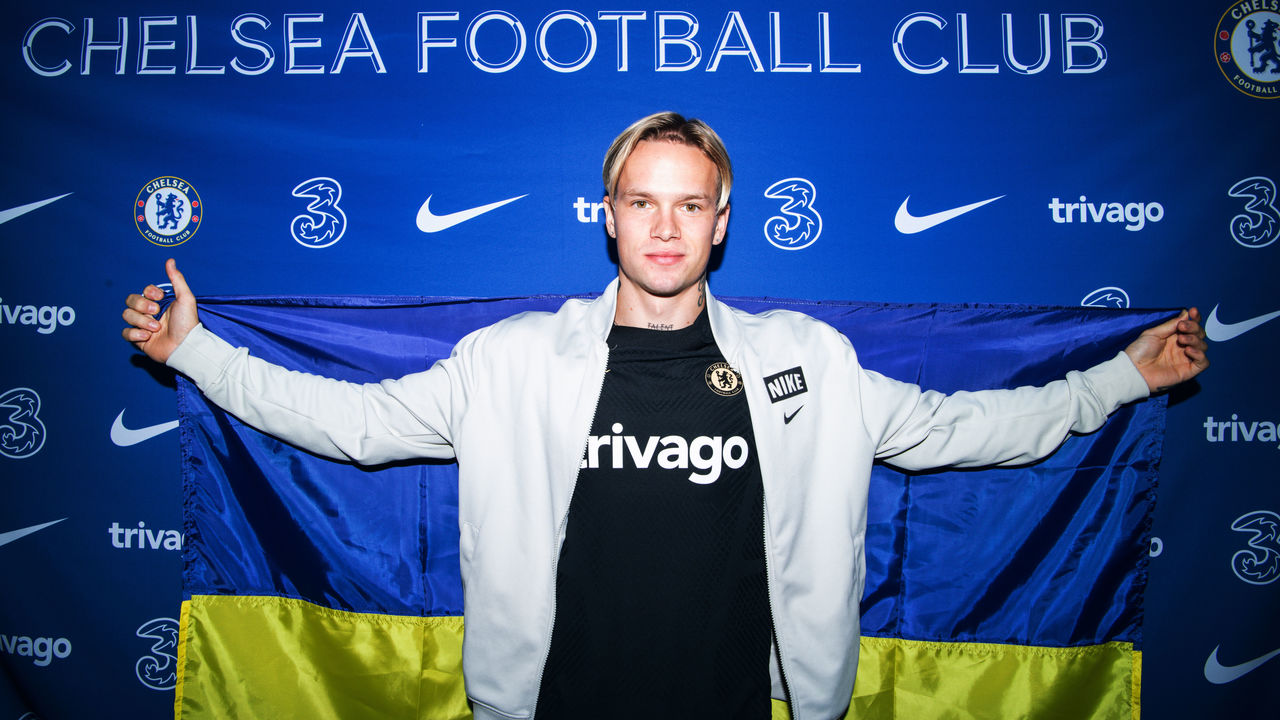 In the first year under new ownership – more on that later – Chelsea have spent well over €500 million on players. An absurd spree, obviously, but not totally without merit. These were not all vanity additions. Fernandez, an elite ball progressor and midfield conductor who plays with energy and aggression, should instantly rectify the glaring issues that have plagued Chelsea since N'Golo Kante's body started betraying him. Mudryk is one of the game's most exciting young forwards. Badiashile could be the cornerstone of the backline for years to come. Gusto, 19, is a blossoming star.
The approach isn't without risk – if some of these news arrivals don't pan out, for whatever reason, the Blues will be saddled with wildly expensive players sitting on lengthy contracts who are impossible to move. But ultimately, Chelsea, languishing in 10th place in the Premier League, have a significantly better squad right now than they did on Dec. 31.
Isn't that the whole point of the transfer window? If you have it, flaunt it.
Loser: Todd Boehly and Behdad Eghbali
So, about those owners …
Yes, Chelsea got better – and, crucially, much younger – during the January window, but co-owners Todd Boehly and Behdad Eghbali had to compromise their reputations as negotiators to facilitate that outcome.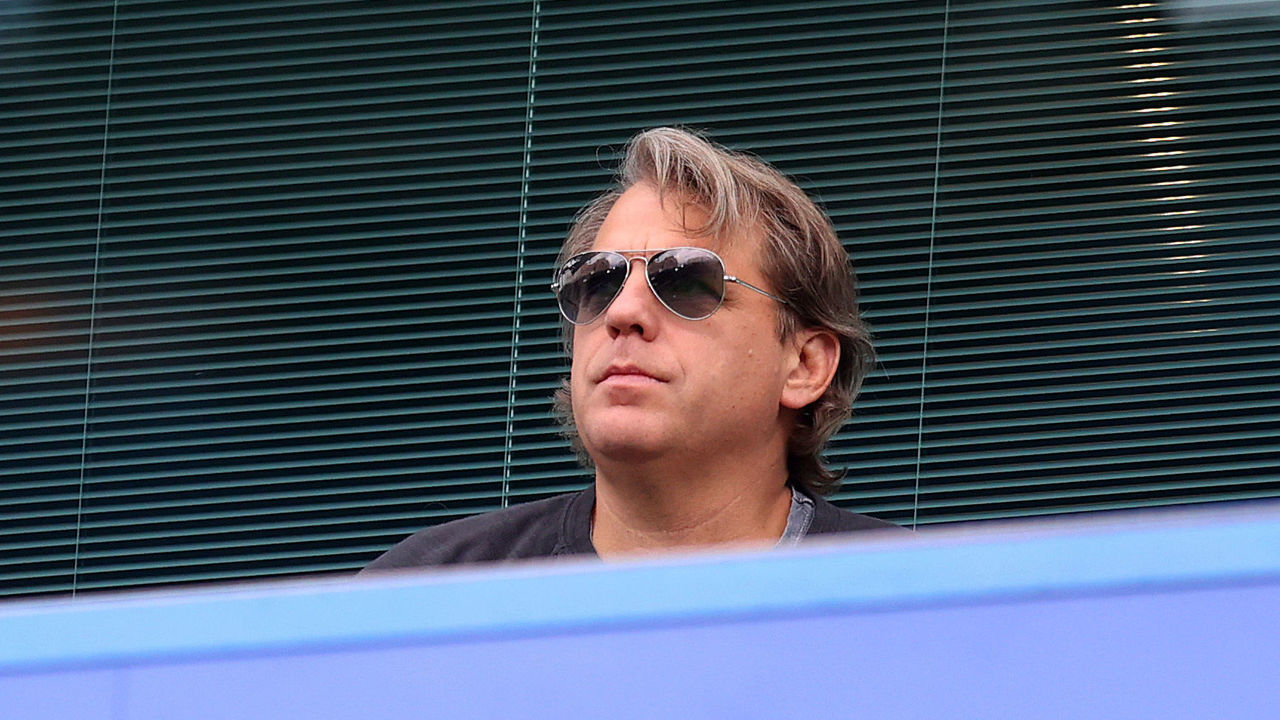 There's something to be said for identifying the players you want and doing whatever is necessary to sign them – as with Fernandez – but every other club in the world knows that Chelsea have no leverage at the negotiating table. Going forward, there's no reason for other teams to accept anything less than their quoted price, in full, when locked in talks with Boehly and Eghbali. Eventually, they'll pony up. They always do. There can be value in disrupting the market, something the pair clearly relishes, but there are drawbacks, too.
Then there was the whole matter of Hakim Ziyech's failed loan to Paris Saint-Germain, which collapsed because Chelsea apparently botched the paperwork process three separate times. Boehly and Eghbali, dealing with the Fernandez deal, presumably weren't the ones actually trying to frantically file those documents, but as the frontmen of the organization, the debacle still reflects poorly on them.
Winner: Premier League
All hail the almighty Premier League pound. It's stronger than ever.
Thanks in large part to Chelsea's uninhibited approach, Premier League clubs spent a record £815 million in January, nearly doubling the previous benchmark. Together with the £1.9 billion splashed in the recent summer window – another all-time high – teams from England's top flight have dished out nearly £3 billion on signings in 2022-23. Some £275 million of that total was allocated on Tuesday alone. The 20 sides atop England's football pyramid accounted for 79% of the total spending across Europe's major leagues over the past month. These are truly eye-watering numbers.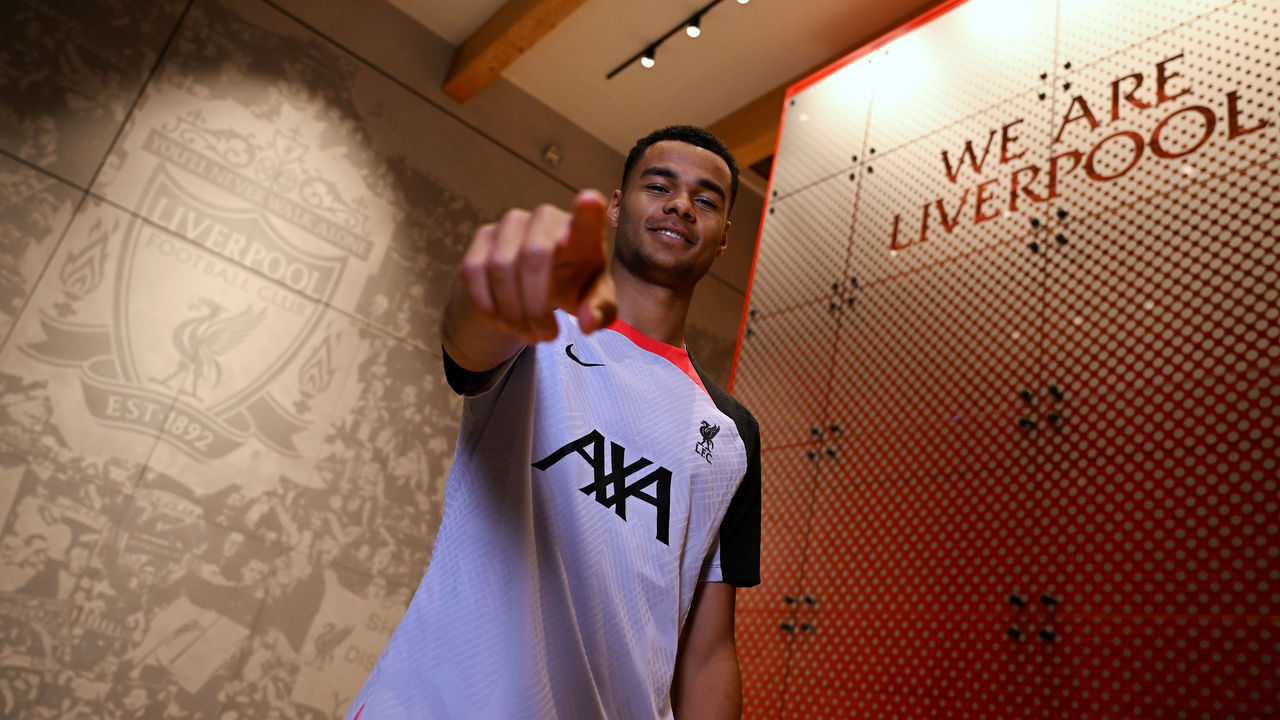 It's not just the perennial contenders or celebrated "big" clubs, either.
Outside of Everton, every team from Nottingham Forest – in 13th place – down to the very bottom of the Premier League table was active. West Ham United, Wolverhampton Wanderers, Bournemouth, and Southampton combined to spend roughly £175 million. Wolves didn't blink when committing to a reported £43-million purchase option for Matheus Cunha; the Cherries added six new players in total; the Saints broke their transfer record for Ghanaian winger Kamaldeen Sulemana. Leeds United, meanwhile, added Georginio Rutter for a club-record fee, and could pay over €40 million should the purchase option and bonuses in Weston McKennie's deal come to fruition.
The pejorative quip from fans of other competitions that the Super League "already exists" isn't entirely fair – the Premier League deserves credit for the way it has branded itself and earned enormous television contracts to create the behemoth that exists today – but it's clear European football needs a course correction. The infamous Super League proposal was misguided and rightfully stopped in its tracks, but the gulf between the Premier League and everyone else is alarming.
Losers: Every other league
Teams in Spain, Italy, Germany, France, and just about everywhere else could only watch on as the Premier League flexed its financial muscle.
According to Transfermarkt, Premier League clubs were responsible for 22 of the 25 most expensive signings in January. Marseille managed to crack the list by adding Portuguese striker Vitinha from Braga for €32 million. The two outstanding transfers involved Flamengo and Tigres.
Another Javier Tebas tirade is coming soon, surely.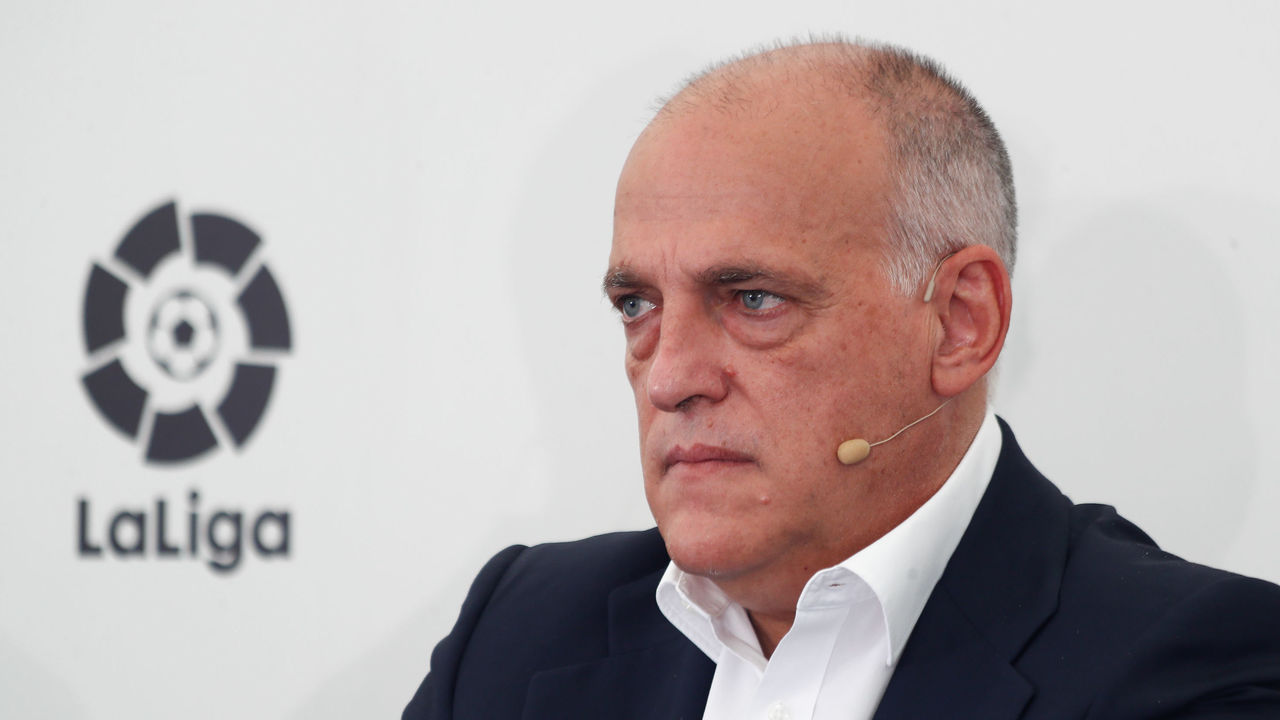 Transfer spending in the remainder of Europe's biggest leagues fell to €255 million in January, down from €396 million 12 months ago. Chelsea nearly matched that with just Fernandez and Mudryk alone. A sign of the times: the largest deal in Serie A was Fiorentina's decision to make Antonin Barak's loan from Hellas Verona permanent. It cost the Tuscan club €8.5 million.
"It is very wild, you just have to say that," Borussia Dortmund sporting director Sebastian Kehl said of the inequitable spending capabilities. "They are running in their own race."
Winner: Arsenal
Arsenal, looking to capture their first Premier League title in almost 20 years, went into the January window with a defined plan to bolster Mikel Arteta's vibrant squad. The north London side, boasting an excellent starting lineup but lacking depth in certain areas, needed a backup forward, some help in central midfield, and another left-sided – and preferably left-footed – defender.
Check, check, and check.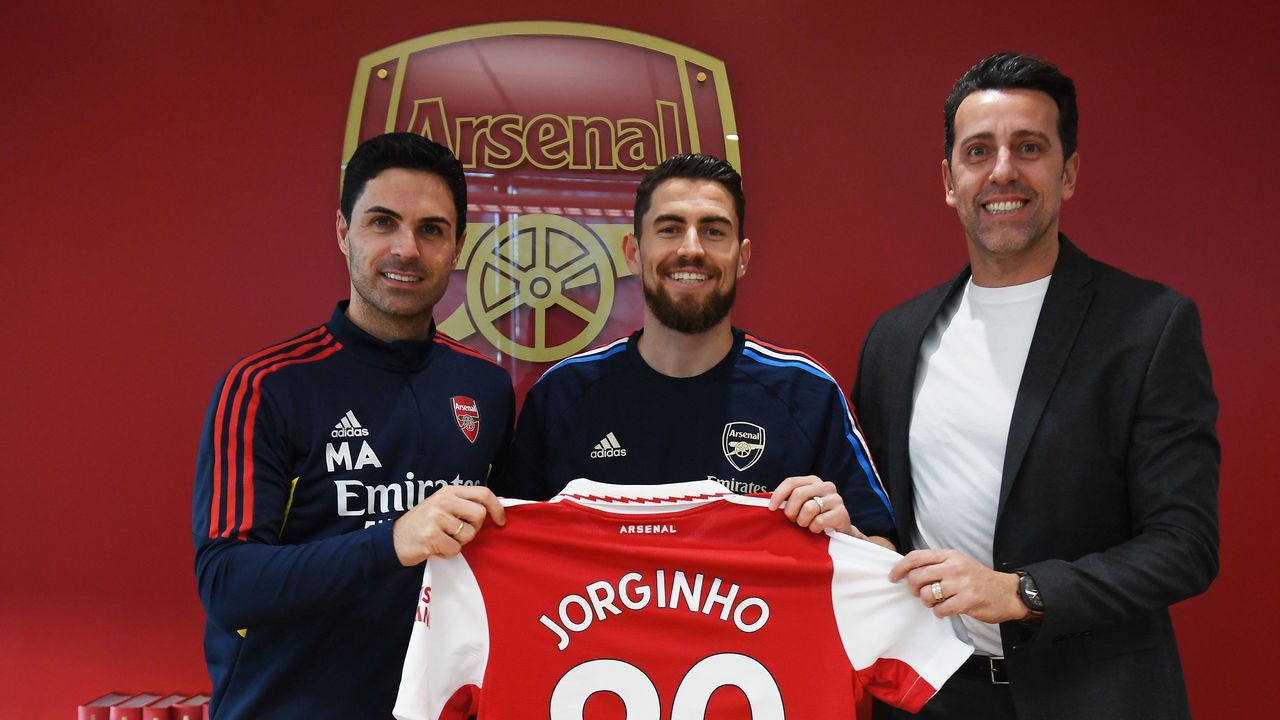 Leandro Trossard is an ideal complementary attacking piece at this stage in his career, and didn't cost an extravagant fee. Jorginho, signed for £12 million, brings title-winning experience and a calm on-ball demeanour to the Gunners' midfield. And Jakub Kiwior will allow the ever-present Gabriel Magalhaes to finally get some rest after playing every single league minute for Arsenal so far this season. At just 22, the Polish international has long-term potential, too.
The Premier League leaders now have all the necessary tools in place as they try to fend off Manchester City in the second half of the campaign.
Loser: Everton
Did Sean Dyche save some of the magic dust that served him so well at Burnley? Without any new arrivals to bolster the disjointed squad he just inherited from Frank Lampard, Dyche will need a minor miracle to keep Everton from plunging into the second tier of English football.
The Toffees, despite pocketing £45 million from the sale of disgruntled winger Anthony Gordon to Newcastle, didn't sign a senior player in January.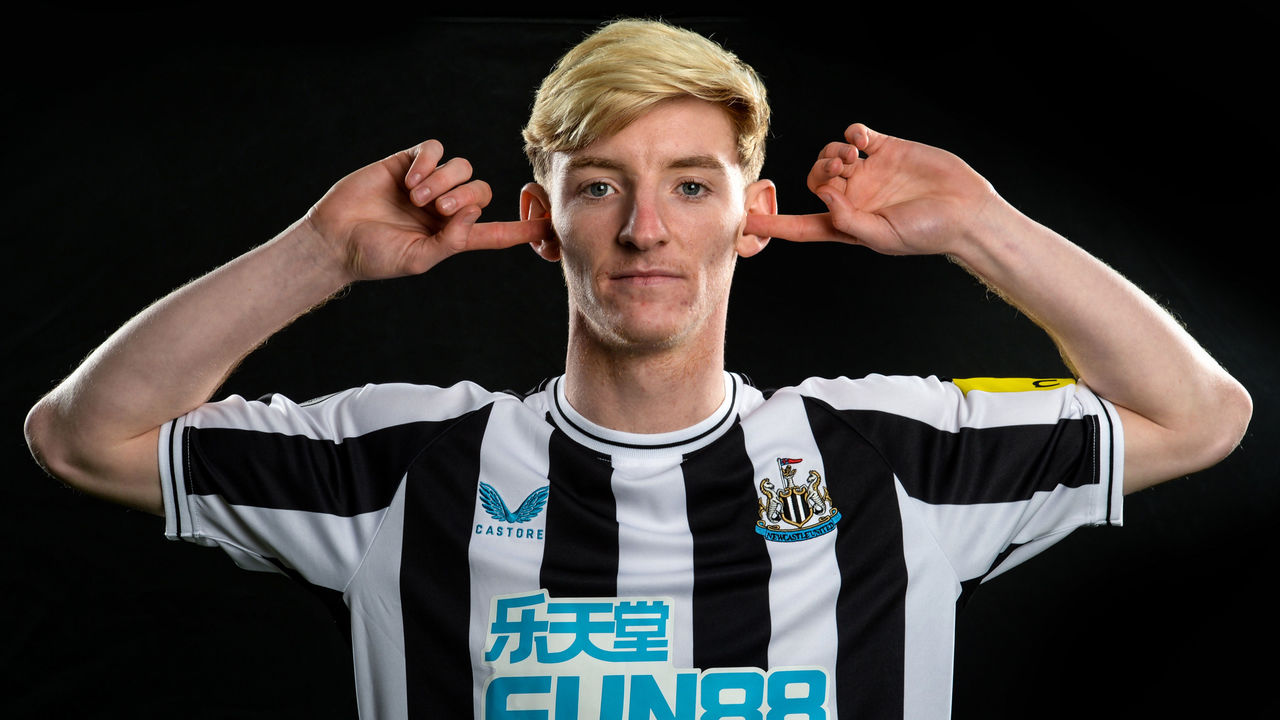 Worse yet, their scattergun list of targets is indicative of a spiralling club in disarray. On deadline day alone, Everton were linked with the likes of Ziyech, Conor Gallagher, Olivier Giroud, Michy Batshuayi, and Beto. Some of those players, according to reports, flat-out rejected the move to Merseyside. Who can blame them? Everton, sitting 19th in the Premier League and tied on points with last-placed Southampton, are a mess right now.
Everton were the only Premier League club not to sign a single new player during the winter month. Good luck, Sean.
Winners: Headstrong managers
Pep Guardiola and Joao Cancelo apparently got into a heated argument over the Portuguese full-back's lack of recent playing time at Manchester City. Not long after, Cancelo was in Germany, being unveiled as Bayern Munich's marquee January signing. Meanwhile, Roberto De Zerbi, responding to Moises Caicedo's public transfer request, proclaimed that the Ecuadorian dynamo was better off remaining at Brighton & Hove Albion for the rest of the season instead of leaving for the likes of Arsenal or Chelsea. He wanted to retain his star midfielder. Caicedo ultimately stayed put. In both cases, strong-willed managers got their desired outcome. Players have more influence than ever before, but certain coaches still retain power at their respective clubs.
Both situations are risky, for different reasons.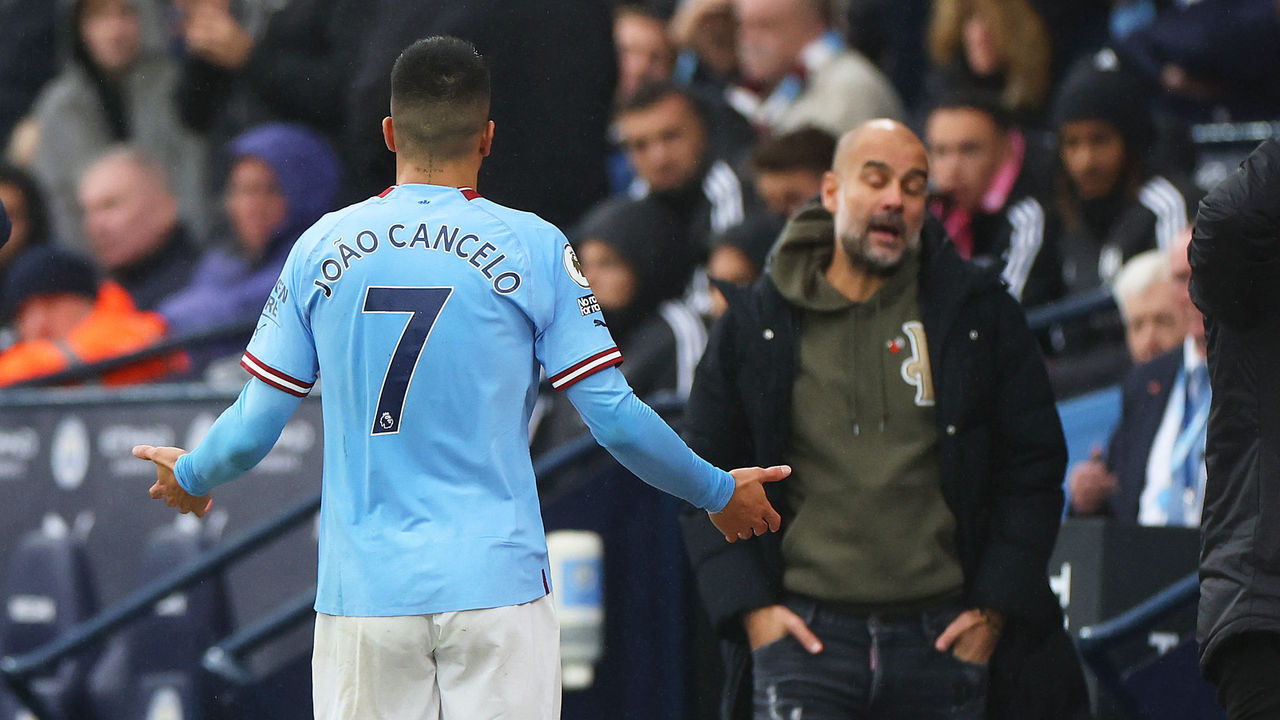 Manchester City are dangerously thin at full-back without Cancelo, who, at his best, is an elite attacking "defender" capable of playing both left- and right-back. He didn't make the PFA Premier League Team of the Year in each of the last two seasons by accident. And while high-flying Brighton are inarguably better with Caicedo patrolling the middle of the park, there is a chance that their potentially historic season could be derailed if the 21-year-old is adversely affected by his request being denied. For a team riding a wave right now, avoiding any disruptions is key. Tony Bloom's impressive track record at Brighton speaks for itself, so his decision to back De Zerbi in the matter and keep Caicedo, at least until the summer, is hard to disagree with.
Bonus winners: Borussia Dortmund
Dortmund sporting director Kehl is rubbing his hands together in anticipation right now. Fernandez costing a Premier League record €121 million on deadline day has set the transfer floor for Jude Bellingham's impending move, which is expected to take place in the summer.
The ceiling could be much, much higher.
Kehl and the Dortmund brass can, and should, demand an exorbitant fee from any interested suitors that come calling for Bellingham. After all, the English midfielder is three years younger than Fernandez, has more experience playing in one of Europe's top leagues, and has more international caps despite his age. By many of the metrics valued by the biggest clubs in the world, Bellingham is the more desirable player. Having seen how the Fernandez sweepstakes unfolded, why would Dortmund accept anything less than €150 million, at least, for their "irreplaceable" teen superstar?
The upcoming bidding war is going to be riveting.
How has Ronaldo fared in his first 5 matches in Saudi Arabia?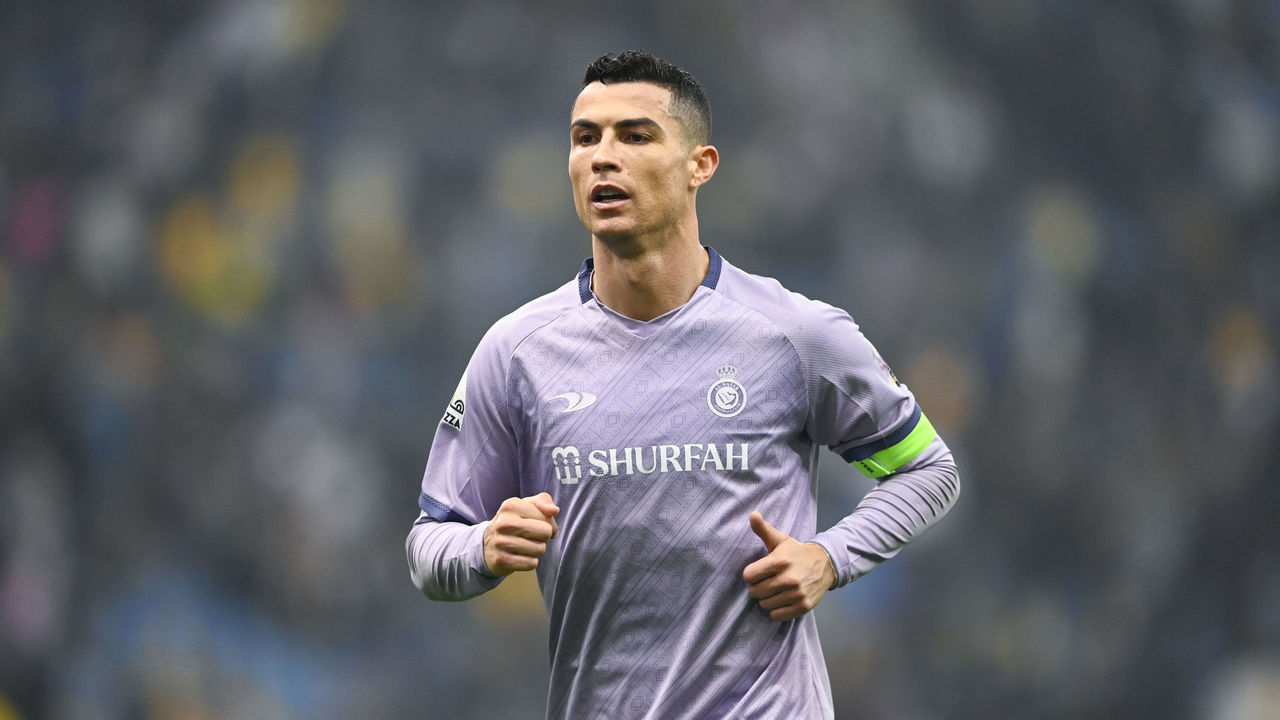 Cristiano Ronaldo said the project at Al Nassr was more enticing than multiple offers from European clubs. The Saudi Pro League was "very competitive" and thus enticing as the next step in his storied career.
The Portuguese superstar signed for Al Nassr on Dec. 30, 2022. Ronaldo stressed – publicly and repeatedly – that his main motivation during the autumn of his career was to play at the highest level. But then, as potential suitors dwindled after his tumultuous and disappointing World Cup showing, he opted to join a club that had an average attendance of just over 8,000 for the 2021-22 campaign. Money talks – and its voice is particularly loud when the contract is reportedly worth €200 million per year. Suddenly, Ronaldo adding to his Champions League scoring record and challenging for other top European honors wasn't as important.
Strange as it may be to get used to, Ronaldo, 38, is now fully ensconced with Al Nassr, bringing his signature goal celebration and legions of fans along with him to Saudi Arabia. But how has he fared so far?
Here's a game-by-game analysis and overall conclusion of Ronaldo's opening five league matches for Al Nassr, starting with his debut against Al Ettifaq.
Jan. 22: Al Nassr 1, Al Ettifaq 0
Venue: Mrsool Park
Attendance: 22,862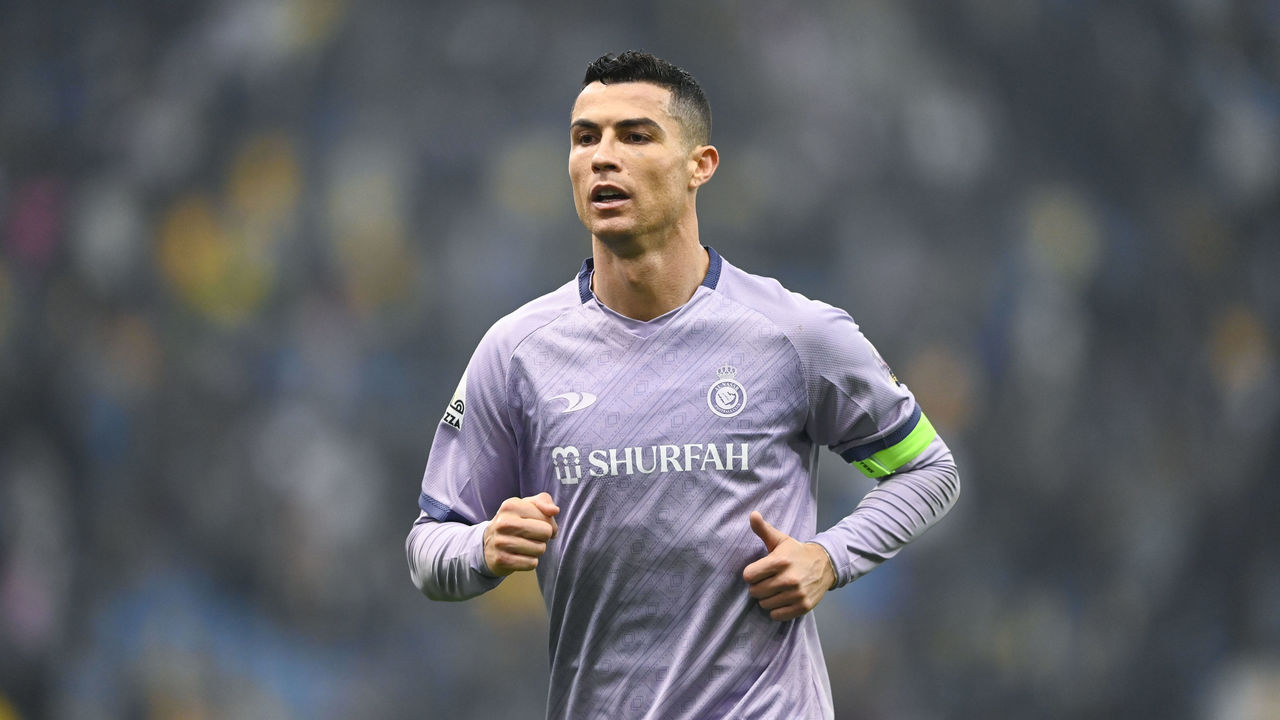 Al Nassr supporters, who turned out in droves for Ronaldo's official unveiling at the club, had to be patient. His debut in the league was delayed by a suspension stemming from his spell at Manchester United. When it finally arrived in the 1-0 home win over Al Ettifaq, it was a mixed bag. Immediately installed as captain by manager Rudi Garcia, Ronaldo led the line, playing alone up front in a 4-2-3-1 formation. He sometimes looked isolated and unable to link up with Brazilian attacking midfielder Talisca, the team's incumbent talisman and leading scorer in the Saudi Pro League this season. Ronaldo had just three touches inside the opposition penalty area.
But there were encouraging flashes, including literal ones when he stood over a first-half free-kick and seemingly every fan in the stadium quickly whipped out their phones to try and catch a potentially memorable moment. His effort, however, missed the target. Ronaldo had a couple of looks at goal – an early shot from just outside the area was deflected away for a corner – and he nearly notched an assist for Pity Martinez early in the second half but was ultimately unable to mark his debut with a goal contribution.
| MINUTES PLAYED | 90 |
| --- | --- |
| Goals | 0 |
| Assists | 0 |
| Shot attempts | 3 |
| Shots on target | 0 |
| Chances created | 1 |
| Duels won | 1 |
| Passes attempted | 27 |
| Passing accuracy | 85.2% |
Rating: 6/10
Feb. 3: Al Fateh 2, Al Nassr 2
Venue: Prince Abdullah bin Jalawi Sports City Stadium
Attendance: 17,631
Sandwiched between his debut against Al Ettifaq and his second league match versus Al Fateh, Ronaldo featured in a Saudi Super Cup loss to Al Ittihad. Following that contest, Garcia could sense that his players were trying a little too hard to find their illustrious new teammate on the pitch. "It's very important that the players play normally and don't always try to give the ball to Cristiano," he explained, imploring them to make the "right decisions" in the final third of the field. The message seemed to get through. Al Nassr looked more at ease with Ronaldo headlining the team, and the veteran forward himself seemed more comfortable in his new surroundings.
There were the first real glimpses of a blossoming partnership with Talisca when, in the 24th minute, Ronaldo latched on to a deft flick from the Brazilian before unleashing a left-footed strike that careened off the post and into the net. But, despite his protestations and insistence that he was onside, the flag was up, and the goal was chalked off. Then, prior to the halftime interval, he smashed a close-range effort against the crossbar when it appeared easier to score. It looked like the wait for his first Al Nassr goal would go on, but in typical dramatic fashion, Ronaldo dispatched a penalty in the 93rd minute to salvage a point for his side. He was up and running.
| MINUTES PLAYED | 90 |
| --- | --- |
| Goals | 1 |
| Assists | 0 |
| Shot attempts | 4 |
| Shots on target | 1 |
| Chances created | 2 |
| Duels won | 7 |
| Passes attempted | 25 |
| Passing accuracy | 72% |
Rating: 6.5/10
Feb. 9: Al Wehda 0, Al Nassr 4
Venue: King Abdulaziz Sports City Stadium
Attendance: 27,102
The penalty against Al Fateh opened the floodgates in a big way, as Ronaldo followed up that outing with his most dominant showing to date in Saudi Arabia. Just four days after his 38th birthday, Ronaldo scored all four goals – two on either side of the halftime break – in Al Nassr's comprehensive triumph against Al Wehda. The quartet of goals saw him surpass yet another impressive milestone, bringing his career tally in domestic leagues to 503.
For the first time in a long time, Ronaldo looked like the best version of himself on the pitch. There was a familiar element of precision about his first two markers, one with either foot. After slotting home another spot-kick for his maiden hat-trick in Saudi Arabia, he capped the memorable performance by showing off a burst of pace on his final tally, something that was a hallmark of his game for so long but had appeared to desert him over his final season at Manchester United and, more glaringly, at the World Cup. Each time the ball hit the back of the net, the crowd, in unison, joined Ronaldo in blaring out his famous "Siu!" celebration.
| MINUTES PLAYED | 90 |
| --- | --- |
| Goals | 4 |
| Assists | 0 |
| Shot attempts | 9 |
| Shots on target | 6 |
| Chances created | 2 |
| Duels won | 3 |
| Passes attempted | 31 |
| Passing accuracy | 80.6% |
Rating: 9.5/10
Feb. 17: Al Nassr 2, Al Taawoun 1
Venue: Mrsool Park
Attendance: 22,347
Facing the sternest challenge of his opening five league matches in Saudi Arabia – based on the league table – and doing it without the suspended Talisca, Ronaldo eschewed his scoring responsibilities and turned provider, crafting a pair of assists in a 2-1 victory that saw him often drop deeper to facilitate play. Ronaldo shared a moment with former Real Madrid teammate Alvaro Medran in the tunnel prior to kickoff, and, at one point, it seemed as though the Spaniard would come away from the match having stolen the spotlight from his ex-Madrid peer.
Ronaldo set up the opening goal of the contest with a defense-splitting pass from just inside his own half that sent Abdulrahman Ghareeb clean through in the 17th minute. Medran equalized with a thumping close-range volley just after halftime, sweetly connecting with a cross to find the roof of the net. But Ronaldo had the last laugh when, while standing inside the six-yard box in the 78th minute, he blocked a shot from teammate Luiz Gustavo – remember him? – that appeared as though it was creeping into the bottom corner. Luckily, Ronaldo's block turned into the perfect layoff for the nearby Abdullah Madu, who reacted quickest and found the net. Initially ruled offside, replays showed Ronaldo was clearly onside when Gustavo took his shot, and the goal was awarded after a lengthy VAR check.
| MINUTES PLAYED | 90 |
| --- | --- |
| Goals | 0 |
| Assists | 2 |
| Shot attempts | 4 |
| Shots on target | 3 |
| Chances created | 4 |
| Duels won | 7 |
| Passes attempted | 35 |
| Passing accuracy | 77.1% |
Rating: 8/10
Feb. 25: Damac 0, Al Nassr 3
Venue: Prince Sultan bin Abdulaziz Sports City Stadium
Attendance: 13,434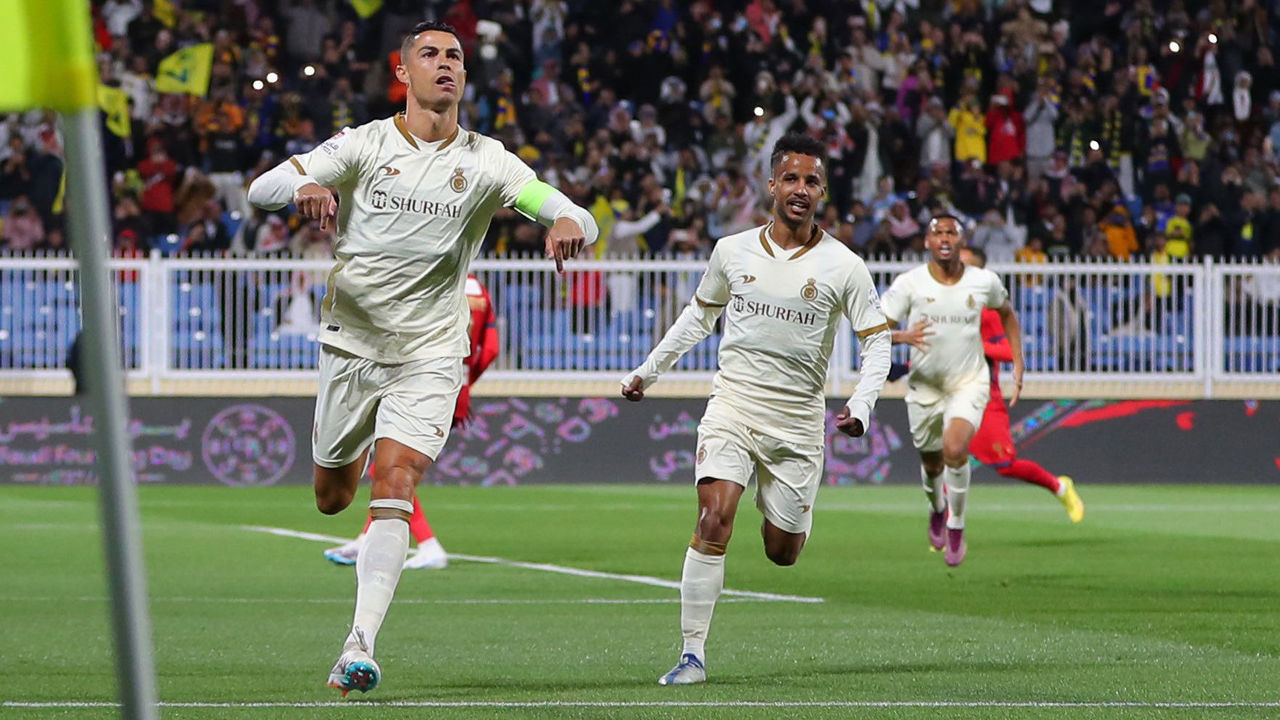 Ronaldo's performance against Damac made it official: He was on a heater. The decorated forward bagged his second hat-trick in three games, staying red-hot and leading Al Nassr to another win. He came within inches, literally, of another four-goal performance, but his fourth tally of this contest was (correctly) chalked off for a tight offside call. No matter, the damage was already done well before that point; Ronaldo scored all three of his goals in the first half at the Prince Sultan bin Abdulaziz Sports City Stadium.
Ronaldo was a constant threat, with a team-leading nine touches inside the opposition penalty area and six shot attempts. He sandwiched a ferocious penalty and close-range tap-in with his best goal of the evening when, while surrounded by three defenders, he rifled a left-footed shot from just outside the area that left Damac goalkeeper Moustapha Zeghba rooted to the spot.
| MINUTES PLAYED | 90 |
| --- | --- |
| Goals | 3 |
| Assists | 0 |
| Shot attempts | 6 |
| Shots on target | 3 |
| Chances created | 3 |
| Duels won | 1 |
| Passes attempted | 24 |
| Passing accuracy | 91.7% |
Rating: 9/10
How has Ronaldo fared in his first five matches?
First, a necessary disclaimer: Yes, this all comes with the caveat that, with respect to the Saudi Pro League, the level of competition is a step down from what Ronaldo has previously experienced. There's no hiding that fact. But, ultimately, all we can do is judge his performances at face value. With eight goals in five league games – he's already only five shy of the league lead for the campaign – there's no denying that Ronaldo has been an immediate hit at Al Nassr. At an even more basic level, the fact that we're talking about the club and league at all is proof of his enormous impact.
Al Nassr in the 2022-23 Saudi Pro League:
| Before Ronaldo | Stat | Ronaldo's debut onward |
| --- | --- | --- |
| 11 | Games played | 5 |
| 25 | Goals scored | 12 |
| 6 | Goals against | 3 |
| 2.4 | Points per game | 2.6 |
| 1st | League standing | 1st |
Garcia appeared to let it slip that Ronaldo will look to return to Europe once his Al Nassr contract expires in 2025. On this evidence, why not?
The Best FIFA awards: Live coverage as Messi, Putellas eye top honors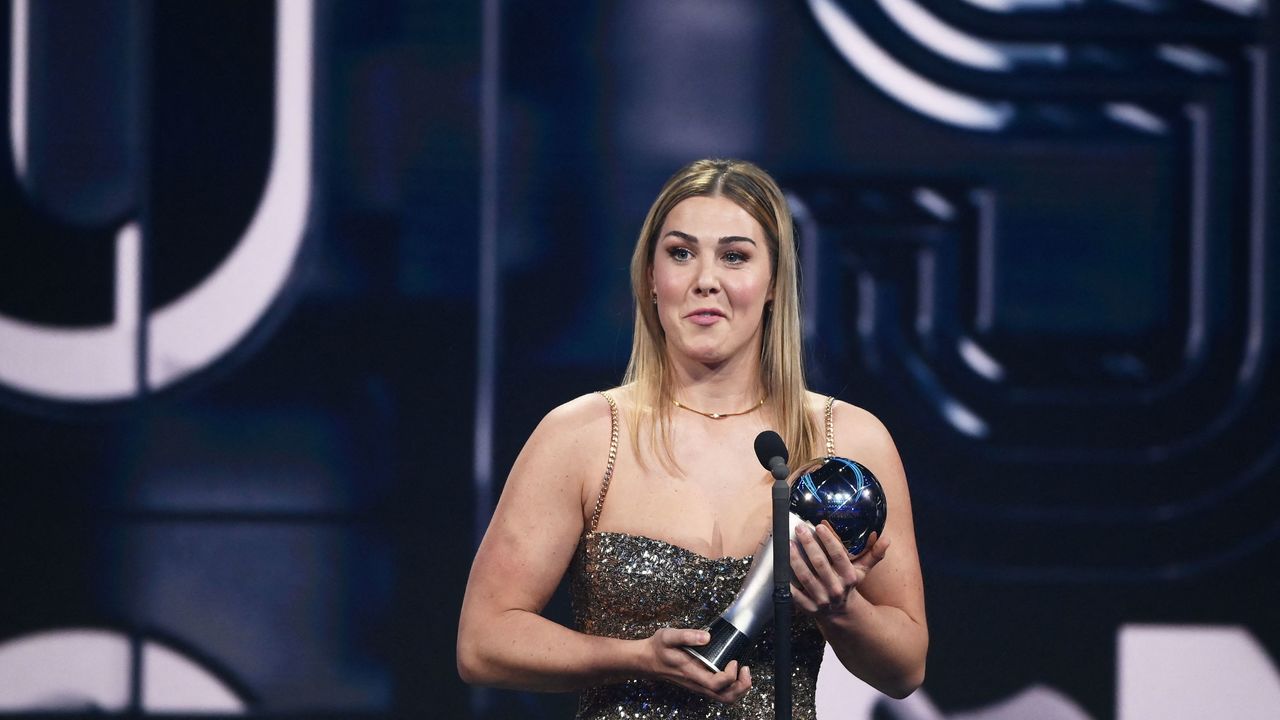 World football's top players and managers of 2022 are being recognized at The Best FIFA Football Awards show on Monday. Below, theScore is tracking all the winners of the various trophies being handed out in Paris.
Best Women's Goalkeeper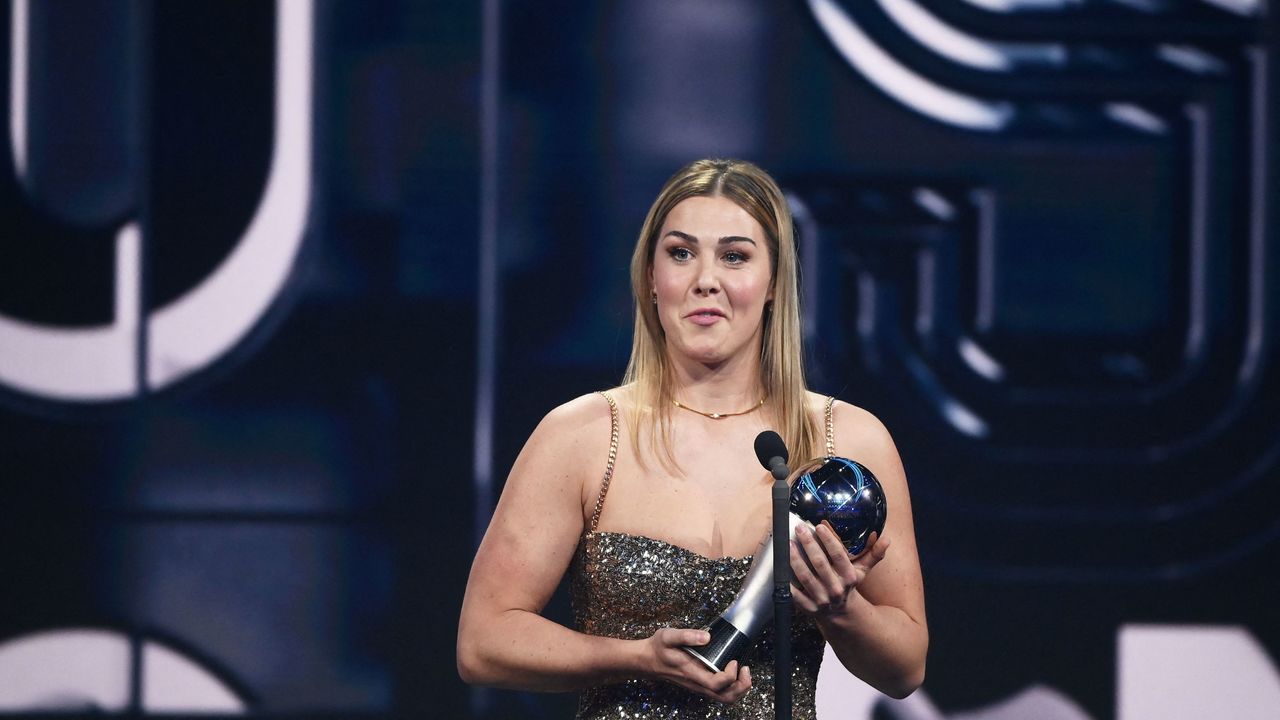 Mary Earps (Manchester United and England)
Earps, 29, back-stopped England to the Euro 2022 title on home soil, playing in all six of her country's matches. Beating out competition from 2021 winner Christiane Endler and German shot-stopper Ann-Katrin Berger, Earps told the audience in Paris she didn't expect to win the award, which no English woman had claimed before. Earps contemplated retirement after serving as England's third-string 'keeper at the 2019 World Cup. "Without rain, you don't get rainbows," she said.
Best Men's Goalkeeper
Emiliano Martinez (Aston Villa and Argentina)
The following awards are still to come today …
Best Men's Player finalists
As was the case in the World Cup final, club teammates Lionel Messi and Kylian Mbappe face off for the top men's prize on offer, with reigning Ballon d'Or winner Karim Benzema also in the mix. This FIFA award, inaugurated in 2016 after the governing body's split with Ballon d'Or organizer France Football, has gone to Messi just once before, in 2019. Can he double his total and get another one over on Mbappe?
Karim Benzema (Real Madrid and France)
Kylian Mbappe (Paris Saint-Germain and France)
Lionel Messi (Paris Saint-Germain and Argentina)
Best Women's Player finalists
Despite being sidelined since July with a torn ACL that forced her to miss last summer's European Championship, Spanish superstar Alexia Putellas – the holder of both this award and the Ballon d'Or Feminin – leads the nominees once again. She's joined by Arsenal forward Beth Mead, who led England to glory at Euro 2022 by claiming both top scorer and best player honors at the tournament, and American superstar and icon Alex Morgan.
Beth Mead (Arsenal and England)
Alex Morgan (San Diego Wave and United States)
Alexia Putellas (Barcelona and Spain)
Best Men's Coach finalists
After guiding Argentina to the World Cup title, Lionel Scaloni headlines the finalists for the top men's coach. He's nominated alongside a pair of coaching titans in Carlo Ancelotti and Pep Guardiola. The Italian bench boss led Real Madrid to a Champions League and La Liga double last season, while Guardiola, now a three-time nominee for this piece of hardware, oversaw Manchester City's fourth Premier League crown in five seasons.
Carlo Ancelotti (Real Madrid)
Pep Guardiola (Manchester City)
Lionel Scaloni (Argentina)
Best Women's Coach finalists
Sarina Wiegman, nominated in this category every year since 2017, could make history on Monday. The England manager, who finished third last time around, is looking to become the first person – male or female – to win FIFA's top coaching prize three times. Sonia Bompastor, who led French giants Lyon to a league and Champions League double last season, and decorated tactician Pia Sundhage, now managing Brazil, are in contention.
Sonia Bompastor (Lyon)
Pia Sundhage (Brazil)
Sarina Wiegman (England)
Puskas Award finalists
This illustrious prize is given to the player "judged to have scored the most aesthetically pleasing goal, regardless of the competition in which it took place and the player's gender or nationality." Marcin Oleksy of Poland, the first-ever amputee footballer to be on the shortlist for the Puskas Award, scored a sensational scissor kick in November that quickly went viral, and garnered a message of support from compatriot Robert Lewandowski. He's up against Dimitri Payet, the long-range shooting savant who added another great goal to his collection in April, and Richarlison, who lit up the World Cup in Qatar with a brilliant bicycle kick against Serbia.
Men's FIFA FIFPro World11
To be announced.
Women's FIFA FIFPro World11
To be announced.
5 soccer predictions for 2023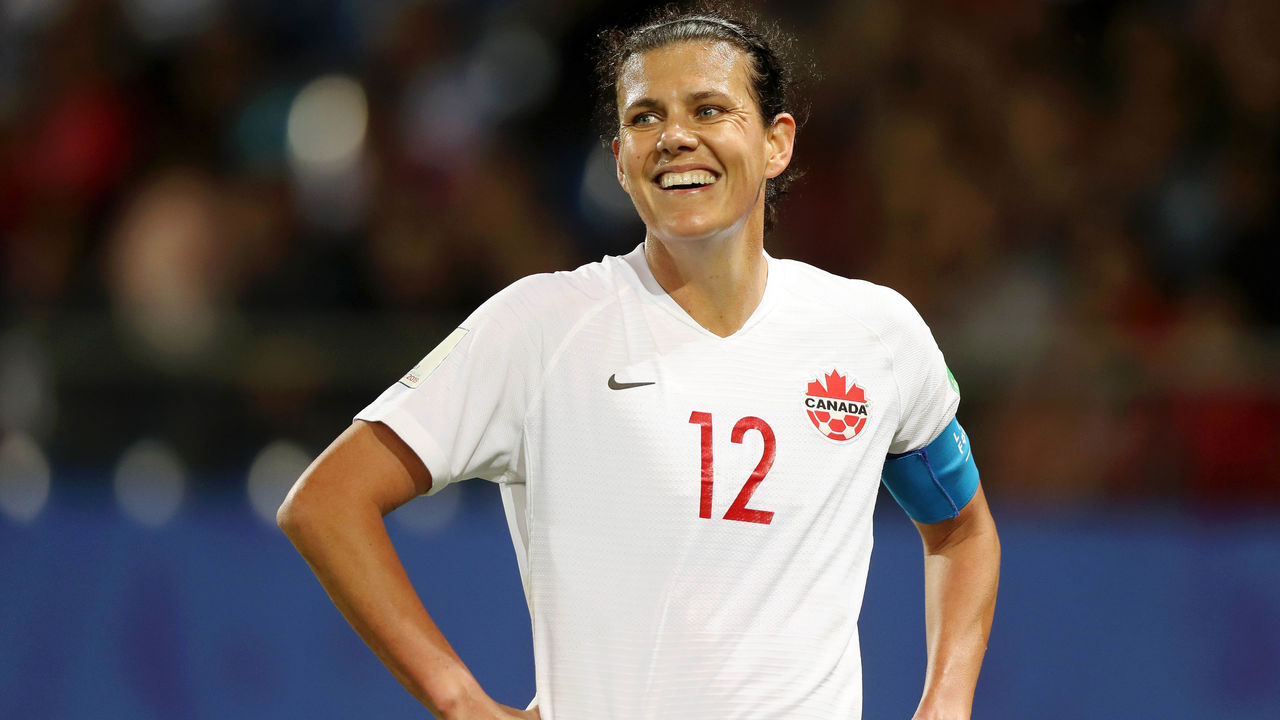 It's officially time to start looking ahead. With 2022 coming to an end, here are five things we expect to happen in world soccer in 2023.
Canada wins Women's World Cup
Never before have fans enjoyed two World Cups in such quick succession. Just seven months after the completion of an enthralling men's tournament in Qatar, the women descend on Australia and New Zealand to take center stage in July. And similar to Lionel Messi's satisfying triumph with Argentina, the Women's World Cup will also feature a storybook victory for one of the sport's most iconic players. Christine Sinclair, playing in her sixth – and likely final – edition of the quadrennial event, will captain reigning Olympic champion Canada to its first World Cup title.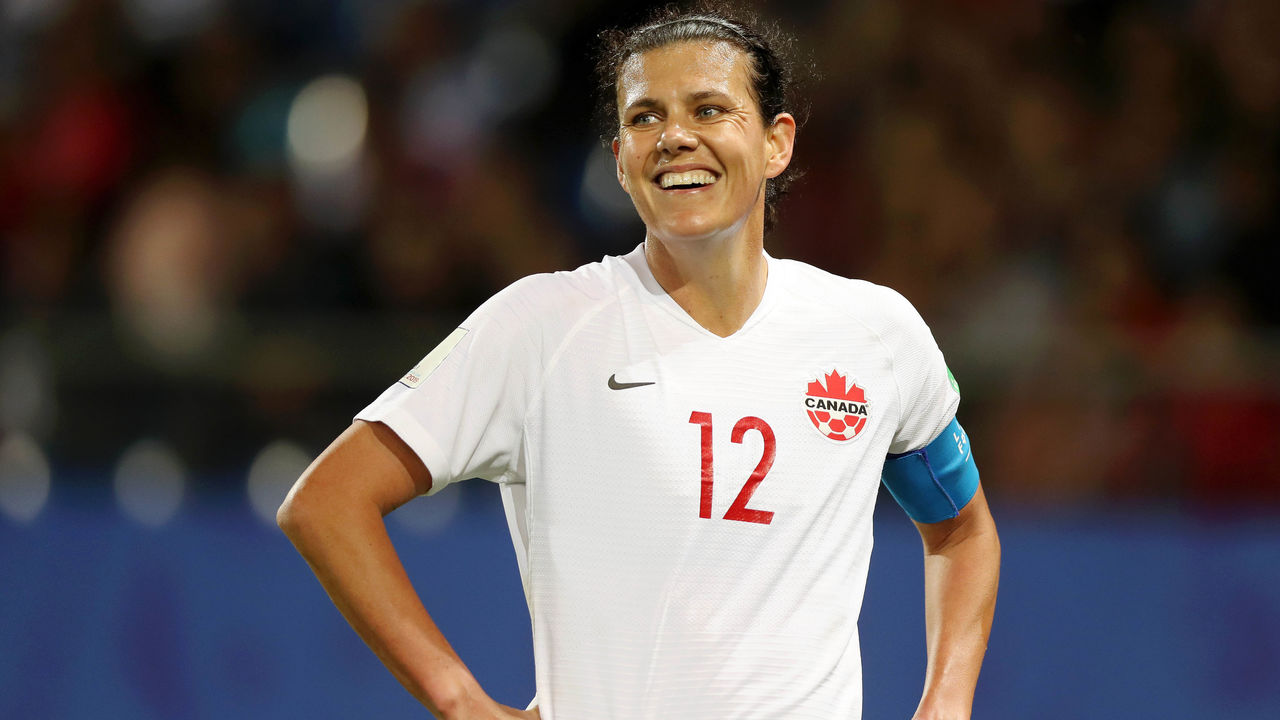 The transformative impact of the gold medal-winning performance in Tokyo and the newfound pedigree that comes with it can't be overstated – Bev Priestman's team has forever graduated from title hopeful to bonafide contender. Canada, ranked No. 6 in the world, will also bring the most talented and complete squad the nation has ever assembled for a major tournament. Those merging factors will result in Sinclair, the most prolific player in international football history, capping her legendary career with a World Cup trophy. The Canadian soccer wave will continue unabated in 2023.
Haaland rewrites record books
Erling Haaland is on a mission. Breaking the Premier League's single-season scoring record isn't enough – he wants to obliterate it. And the 22-year-old is well on his way. Haaland already has 20 tallies to his name in just 14 league appearances during his maiden campaign with Manchester City. Nobody has ever reached that mark faster, so that's one record down. He scores goals with machine-like efficiency and ruthlessness, which will serve him well as he chases down and eventually smashes the benchmark for most markers in a Premier League season. In a 38-match campaign, that record currently belongs to Mohamed Salah, who found the net 32 times in 2017-18. Andy Cole and Alan Shearer each scored 34 goals in the Premier League's 42-game era. Both standards are set to fall.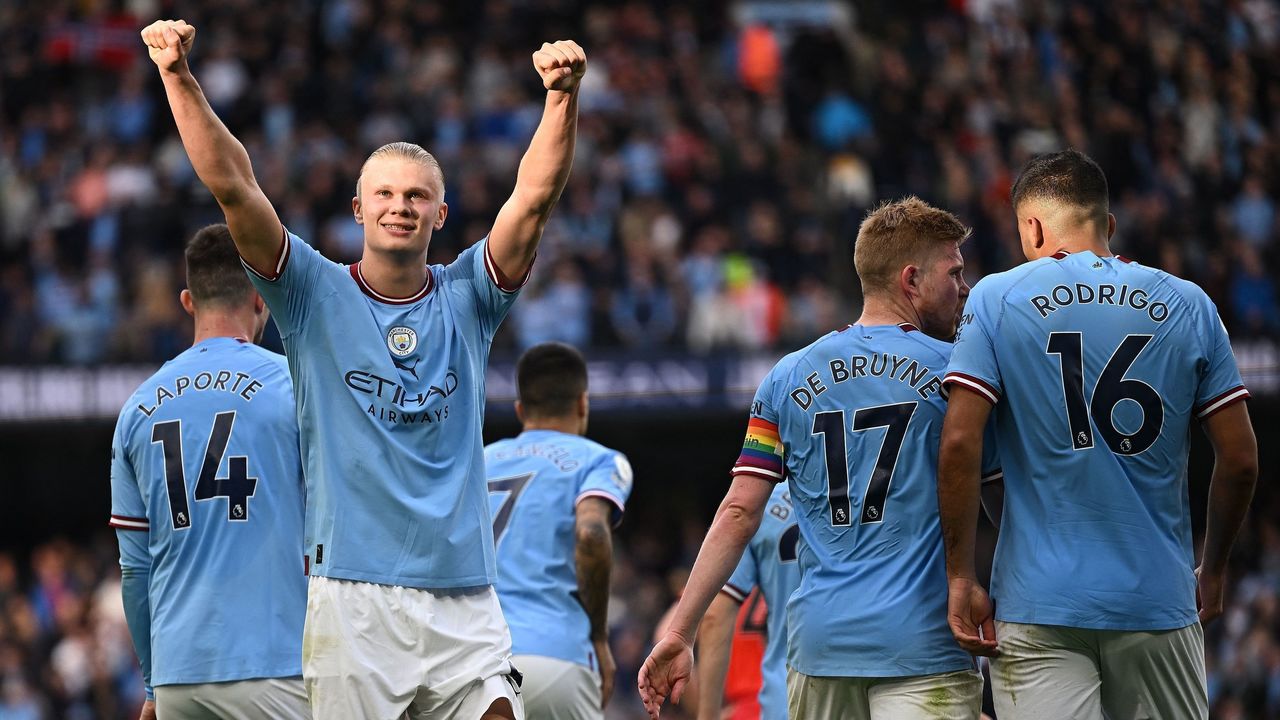 "I kind of recharged my batteries, and to watch other people score and win games in the World Cup kind of triggers me and motivates me and also irritates me," Haaland, who didn't play in the World Cup, said of his recent break. "I'm more hungry and more ready than ever." That is absolutely terrifying. His insatiable scoring drive will lead City to their fifth Premier League title in the last six seasons.
Mbappe powers PSG to Champions League glory
Paris Saint-Germain – at long last and after obscene levels of investment over the years – will finally capture the elusive Champions League title so desperately craved by the club's Qatari ownership, and Kylian Mbappe will be the catalyst. Despite winning the Golden Boot at the World Cup and scoring an unforgettable hat-trick in the final, Mbappe was overshadowed by Lionel Messi. At club level, though, the Frenchman is the leading light. The heartbreak of just missing out on the World Cup victory will become additional fuel for Mbappe, who will hit another stratosphere of superstardom in 2023.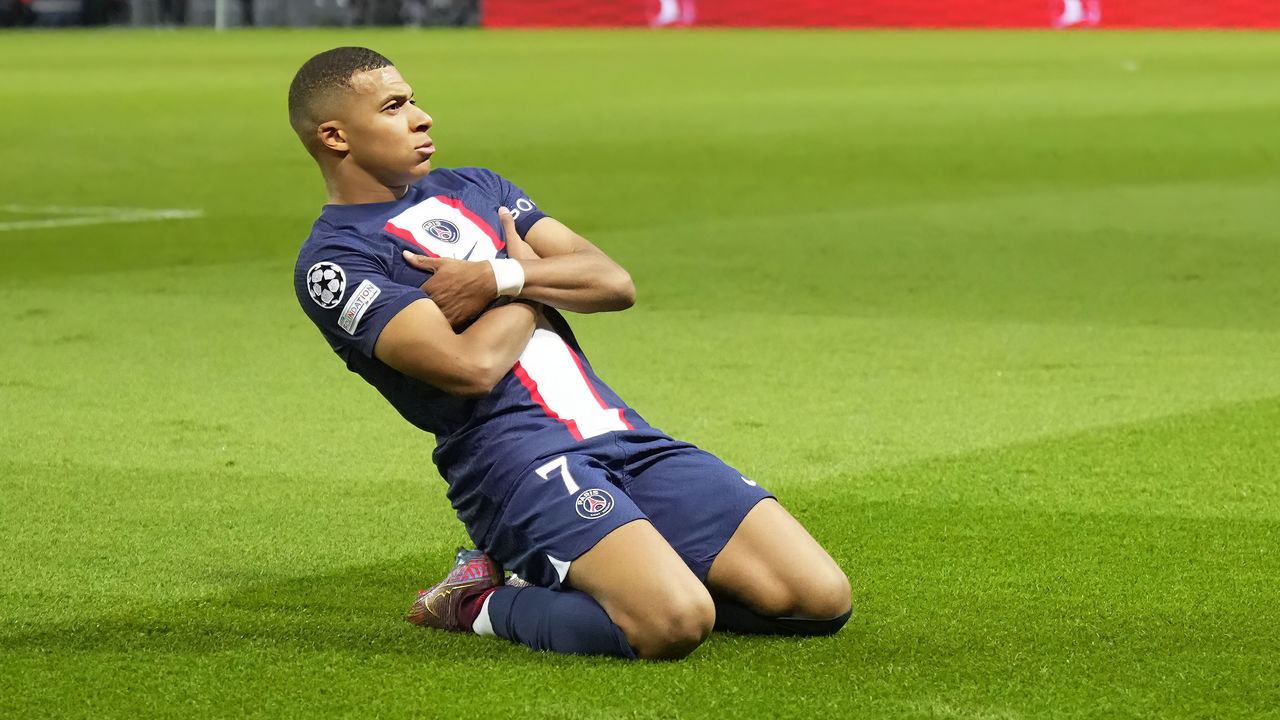 Led by their incandescent forward, PSG will get over the hump in the Champions League, knocking off Bayern Munich in a rousing last-16 tie before eventually taking down Manchester City in the final. The most explosive player in world football will parlay that success into the first Ballon d'Or of his career. It'll be the first of many. The only question remaining is whether or not he'll win them at PSG or Real Madrid, where he clearly envisions himself at some point very soon.
Ronaldo fades into background
Cristiano Ronaldo remaining unsigned says it all. The Portuguese superstar has been a free agent for over a month after engineering his exit from Manchester United with a now-infamous incendiary interview. The 37-year-old has been pining for a switch to another top European club to play in the Champions League, but to date, no interest has materialized from teams of that caliber. If the suitors were there, Ronaldo would have put pen to paper already. Instead, the lone contract on the table is from Saudi Arabian side Al Nassr, who have reportedly submitted an eye-watering offer worth £175 million per year.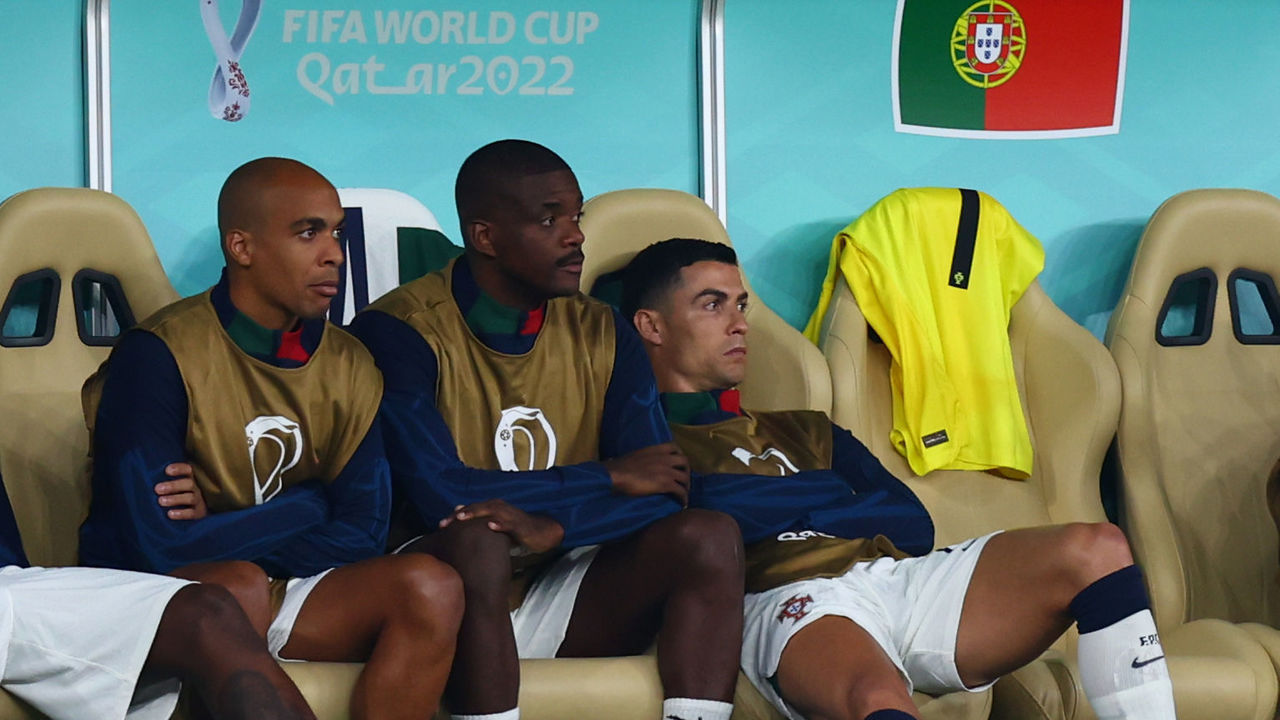 Without any other admirers, a clearly declining Ronaldo will have no choice but to follow the money. In joining Al Nassr, he'll fade into sporting irrelevance, becoming a largely forgotten figure. Being one of the most famous people alive, Ronaldo will always hold a certain level of celebrity and influence, but from an on-pitch perspective, joining the Riyadh-based club will remove him from the typical everyday conversations in which he's featured so prominently for over a decade.
Infantino tightens grip on world football
When Gianni Infantino succeeded ex-president Sepp Blatter as the head of FIFA in 2016, the Swiss-Italian administrator vowed to clean up world football's disgraced governing body. "We will restore the image of FIFA and the respect of FIFA. And everyone in the world will applaud us," he said at the time. Well, about that. Instead of applause, he's been the subject of widespread ridicule and disdain. If anything, Infantino has largely continued along the tarnished path of his predecessor.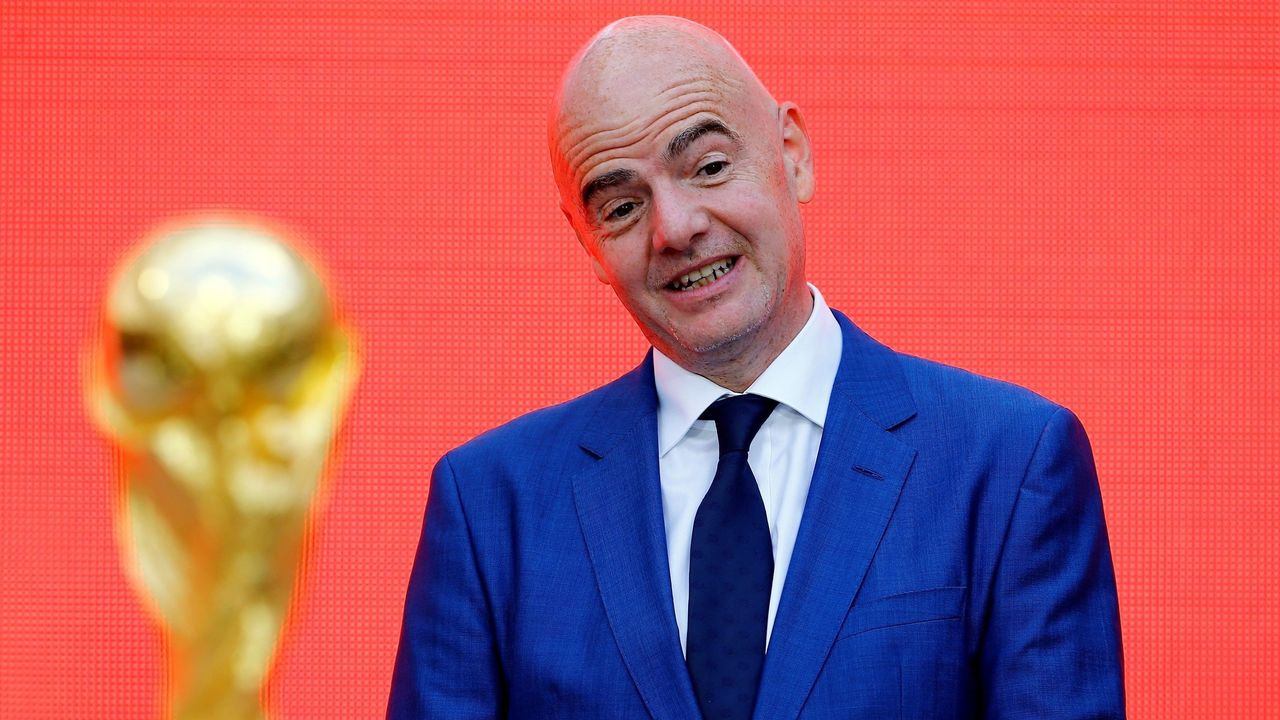 That is set to continue. Barring an unlikely resignation or forcible ouster, Infantino will be re-elected for his third term as FIFA chief in March. He's already overseen significant changes to the sport, including an expanded 48-team men's World Cup and super-sized Club World Cup. He also tried and failed to implement a biennial World Cup, an idea that was widely panned. What radical ideas does he have left up his sleeve? Expect Infantino to attempt to hatch another harebrained scheme in 2023.