Ranking the top 30 players set to become free agents this summer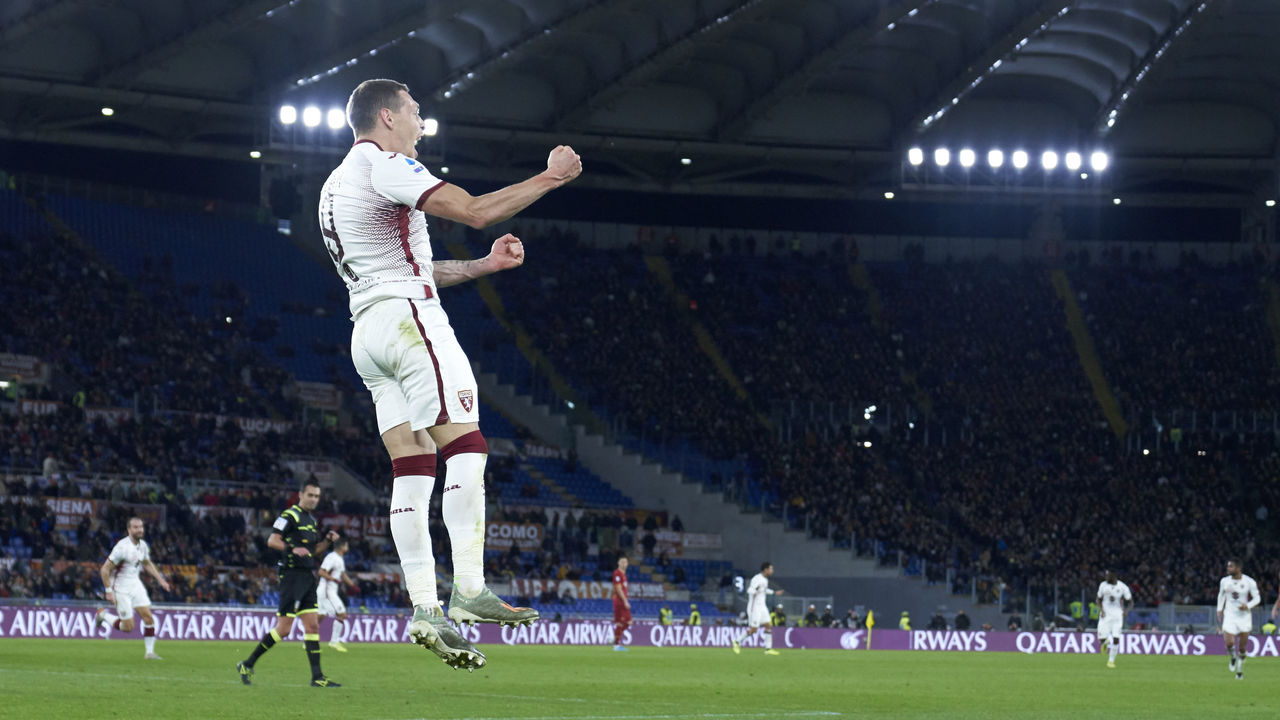 With the January transfer window open, players on expiring contracts are able to negotiate with any club. There has arguably never been a more loaded crop of impending free agents, with some of football's biggest names entering the final six months of their respective deals. "Free" may be a misnomer – agent fees and signing bonuses have never been so grand – but the absence of a transfer fee makes these 30 stars hugely desirable. Below, we rank the best players who will be out of contract this summer.
Note: Lorenzo Insigne has reportedly signed a contract with Toronto FC.
Honorable mentions: Eddie Nketiah (Arsenal), Luis Suarez (Atletico Madrid), Florian Grillitsch (Hoffenheim), Dries Mertens (Napoli), Todd Cantwell (Norwich City), Isco (Real Madrid), Henrikh Mkhitaryan (Roma)
30. Jesse Lingard ?gbeng
Club: Manchester United | Age: 29 | Position: Attacking midfielder
Lingard proved in his loan spell at West Ham United he's still more than capable of contributing at the top level. Manchester United clearly have no intention of utilizing him, but another club – maybe the Hammers – surely will.
29. Hugo Lloris ??
Club: Tottenham Hotspur | Age: 35 | Position: Goalkeeper
Tottenham manager Antonio Conte wants the club captain to remain in north London and recently said the veteran netminder "loves" Spurs. Is that fondness enough for him to sign a new deal?
28. Andrea Belotti ??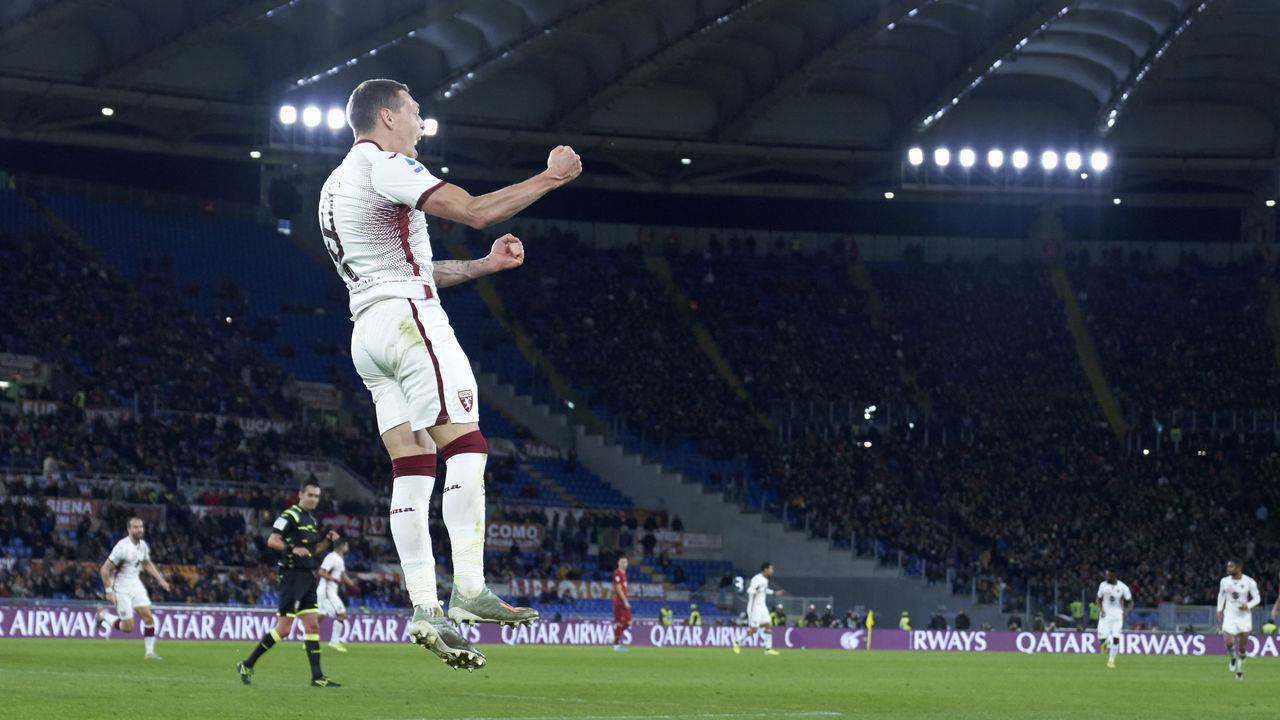 Club: Torino | Age: 28 | Position: Striker
Somehow, Belotti is still at Torino despite rumors about a potential transfer swirling for years. The Italian striker will soon be free to decide his own future, and that likely won't involve a return to the Granata.
27. Cesar Azpilicueta ??
Club: Chelsea | Age: 32 | Position: Full-back
It's a little strange considering he's the captain, but talk over Azpilicueta's status has been muted. A return to Spain could be in the cards, especially if other high-profile defenders renew their deals with Chelsea.
26. James Tarkowski ?gbeng
Club: Burnley | Age: 29 | Position: Center-back
Tarkowski's presence at the heart of Burnley's defense has been a given for some time – he's started over 30 matches in each of the last four seasons – but that union is in its final stages, with Newcastle United a likely destination.
25. Axel Witsel ??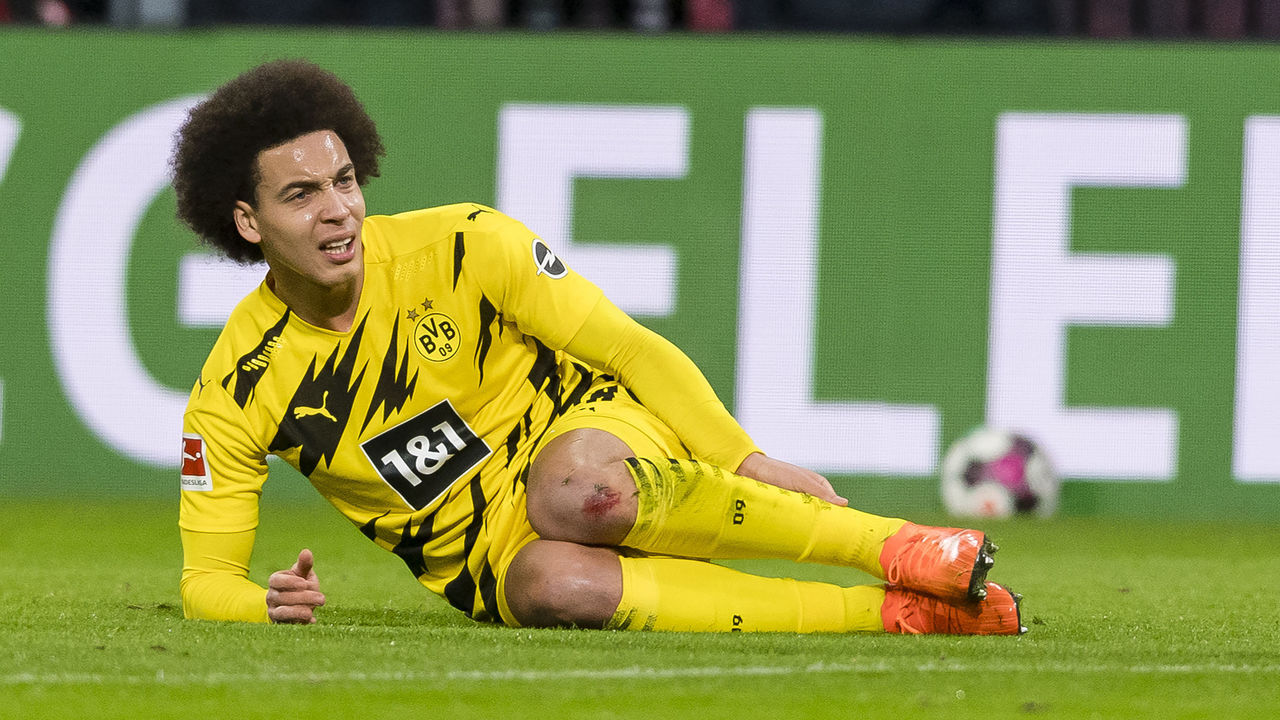 Club: Borussia Dortmund | Age: 32 | Position: Midfielder
Witsel has been a midfield mainstay since arriving at Borussia Dortmund in 2018, but an Achilles rupture last year was a turning point. The Belgian veteran has struggled since his return and is unlikely to be retained.
24. Sardar Azmoun ??
Club: Zenit St. Petersburg | Age: 27 | Position: Forward
Azmoun has never made a senior appearance for a club outside of Russia. That's about to change. The Iranian international, a consistent scorer for Zenit, is the subject of interest from England and France.
23. Divock Origi ??
Club: Liverpool | Age: 26 | Position: Forward
Can Origi, now entering the prime years of his career, be a bonafide scoring option if given consistent minutes? He's delivered big goals for Liverpool, but his ability to extrapolate that will decide whether a top club makes a move.
22. Luka Modric ??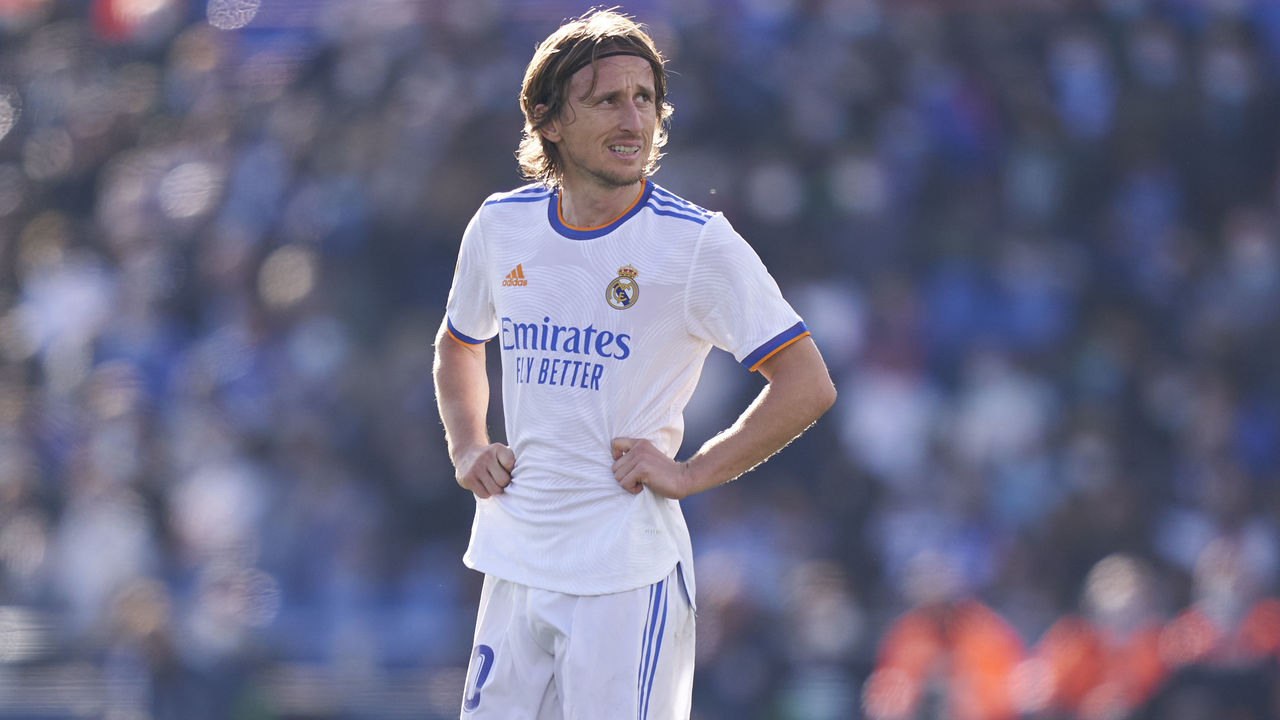 Club: Real Madrid | Age: 36 | Position: Midfielder
Modric isn't the all-conquering midfield force of his Ballon d'Or days, but he continues to be relied upon by Carlo Ancelotti and Real Madrid. Another one-year contract extension seems the likeliest endgame for the Croatian icon.
21. Ivan Perisic ??
Club: Inter Milan | Age: 32 | Position: Winger/wing-back
Perisic has been a key contributor for the Serie A leaders this season. There's a mutual desire to ink a new contract, but time's running out. The prospect of one final payday elsewhere could push the Croatian toward the exit.
20. Jesus Corona ??
Club: FC Porto | Age: 28 | Position: Right-back/wide midfielder/forward
There's a reason "Tecatito" has made over 200 appearances for Porto – the Mexican's adaptability is exemplary. That kind of positional versatility is attractive to any club, especially when there's no transfer fee involved.
19. Alessio Romagnoli ??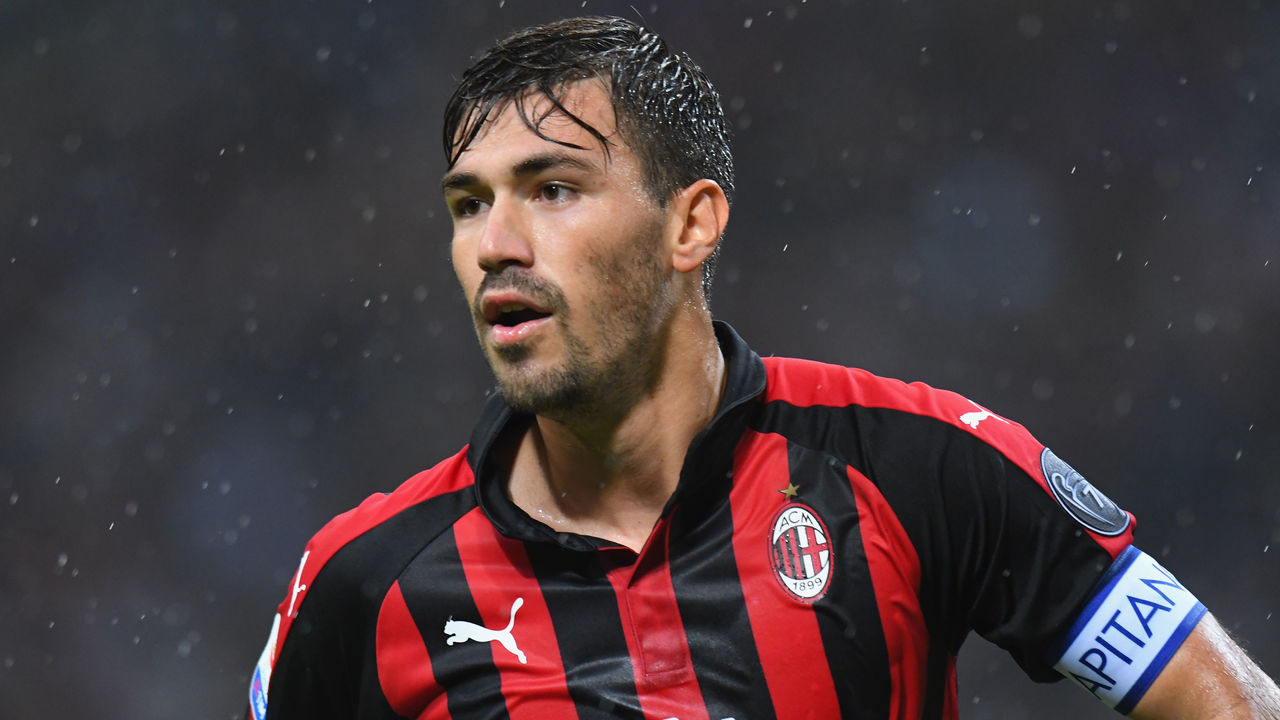 Club: AC Milan | Age: 26 | Position: Center-back
Depending on who you believe, AC Milan captain Romagnoli is either close to a contract renewal, looking for a fresh start elsewhere in the summer, or being used as bait in a potential January swap. Isn't the transfer window great?
18. Andre Onana ??
Club: Ajax | Age: 25 | Position: Goalkeeper
Having served a ninth-month doping ban that threatened to derail his hugely promising career, Onana is back and looking for a fresh start. All signs suggest the Cameroonian shot-stopper is on the verge of joining Inter.
17. Juan Cuadrado ??
Club: Juventus | Age: 33 | Position: Winger/right-back
Cuadrado's reinvention as a flying full-back has added longevity to his career, and Juventus are working to keep the Colombian. A contract extension is believed to be close, but things can change quickly in the window.
16. Alexandre Lacazette ??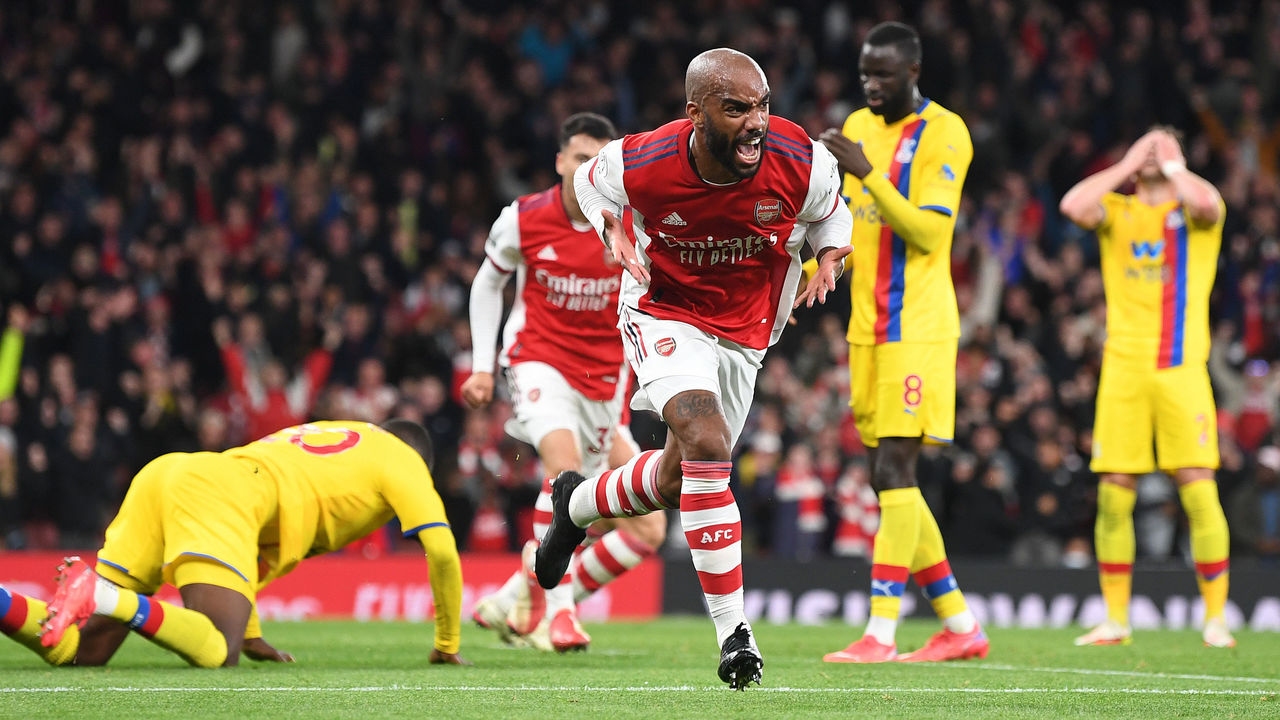 Club: Arsenal | Age: 30 | Position: Striker
Similar to other players in his age bracket, Lacazette is looking for one more long-term contract. Arsenal appear unwilling to meet that demand, though things could change if the disgruntled Pierre-Emerick Aubameyang departs.
15. Matthias Ginter ??
Club: Borussia Monchengladbach | Age: 27 | Position: Defender
Ginter announced last week he won't renew his deal with Gladbach, adding he's "decided to follow another path" in his career. It certainly sounds like the German international has already mapped out his next move.
14. Boubacar Kamara ??
Club: Marseille | Age: 22 | Position: Defensive midfielder/center-back
Kamara has been linked with a handful of Premier League clubs in recent weeks. Everybody from Manchester United to nouveau riche Newcastle are in the running for the young, versatile Frenchman.
13. Andreas Christensen ??
Club: Chelsea | Age: 25 | Position: Center-back
Teammate Antonio Rudiger is the center-back getting more Bosman love, but at three years his junior, Christensen presents a rare opportunity for a club looking to sign a potential defensive anchor on a free transfer.
12. Denis Zakaria ??
Club: Borussia Monchengladbach | Age: 25 | Position: Defensive midfielder
It's going to be a busy summer for Borussia Monchengladbach. In addition to Ginter, the club looks destined to lose Zakaria, the burgeoning Swiss international who is rapidly developing into a dominant all-around midfielder.
11. Noussair Mazraoui ??
Club: Ajax | Age: 24 | Position: Right-back
An exceptional dribbler who provides verve from his (nominally) defensive position, Mazraoui would be a key attacking cog at any club. With Mino Raiola as his agent, negotiations – either with Ajax or elsewhere – will be public.
10. Angel Di Maria ??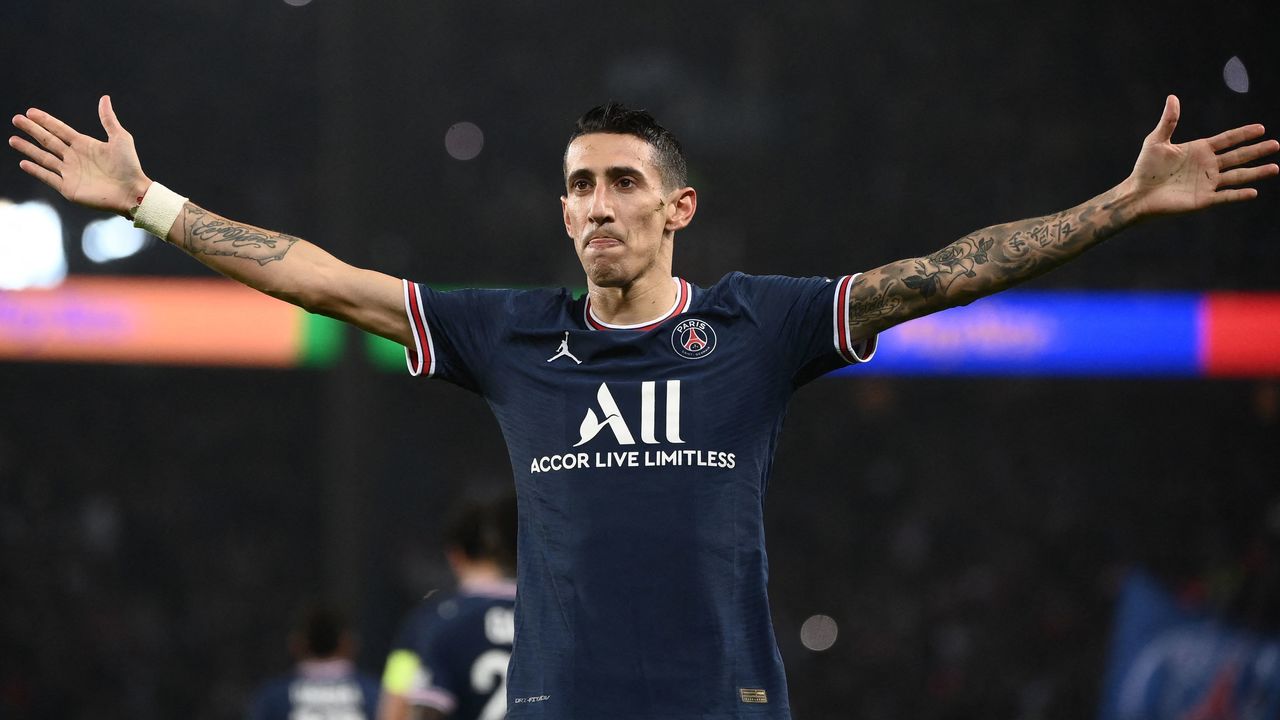 Club: Paris Saint-Germain | Age: 33 | Position: Winger
Di Maria's expiring deal includes an option to extend for an additional year if both the club and player are in agreement. The Argentine has said his family is "very happy" in Paris – naturally – which suggests the option will be triggered.
9. Ousmane Dembele ??
Club: Barcelona | Age: 24 | Position: Winger
Barcelona manager Xavi wants Dembele to re-sign on reduced terms to help the debt-ridden club register new players. It's not the Frenchman's job to bail the club out of this mess, though, so that seems like a tough sell.
8. Zlatan Ibrahimovic ??
Club: AC Milan | Age: 40 | Position: Striker
The ageless wonder. Injuries are starting to hamper the veteran, but when he's on the pitch, he finds the net; Ibrahimovic has delivered 0.89 goals per 90 minutes this season, third-best in Serie A. No wonder Milan want to keep him.
7. Marcelo Brozovic ??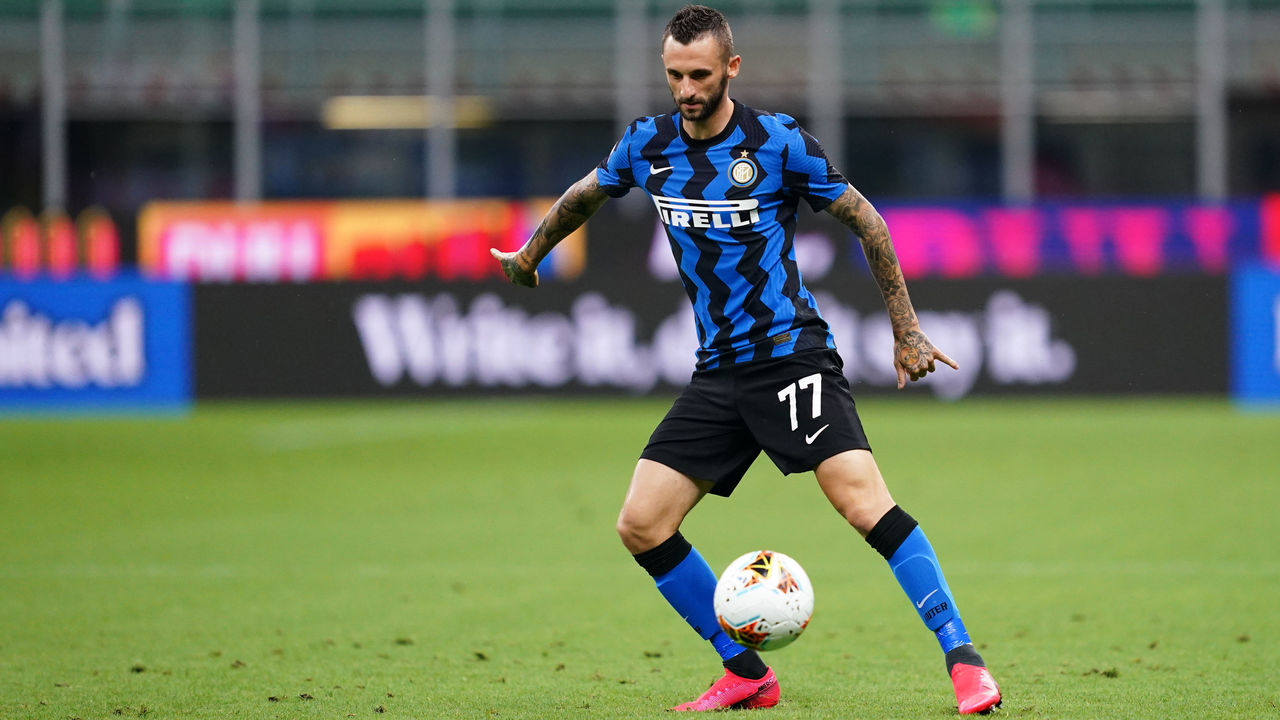 Club: Inter Milan | Age: 29 | Position: Midfielder
Inter are working hard to convince their velvety Croatian that he should renew, but they can't wait around forever while he makes a decision. Brozovic, who dictates the tempo in midfield, would be a significant loss if he departs.
6. Niklas Sule ??
Club: Bayern Munich | Age: 26 | Position: Center-back
Defenders don't come more imposing than Sule, but he's no lead-footed brute; the German is consistently clocked as one of the club's fastest players each year. That enticing combination has suitors ready to pounce.
5. Franck Kessie ??
Club: AC Milan | Age: 25 | Position: Midfielder
Paolo Maldini has a lot on his plate right now. AC Milan have been prominently featured on this list, and that's before taking into account the situation with Kessie, who has been a cornerstone of the club's recent revival.
4. Paulo Dybala ??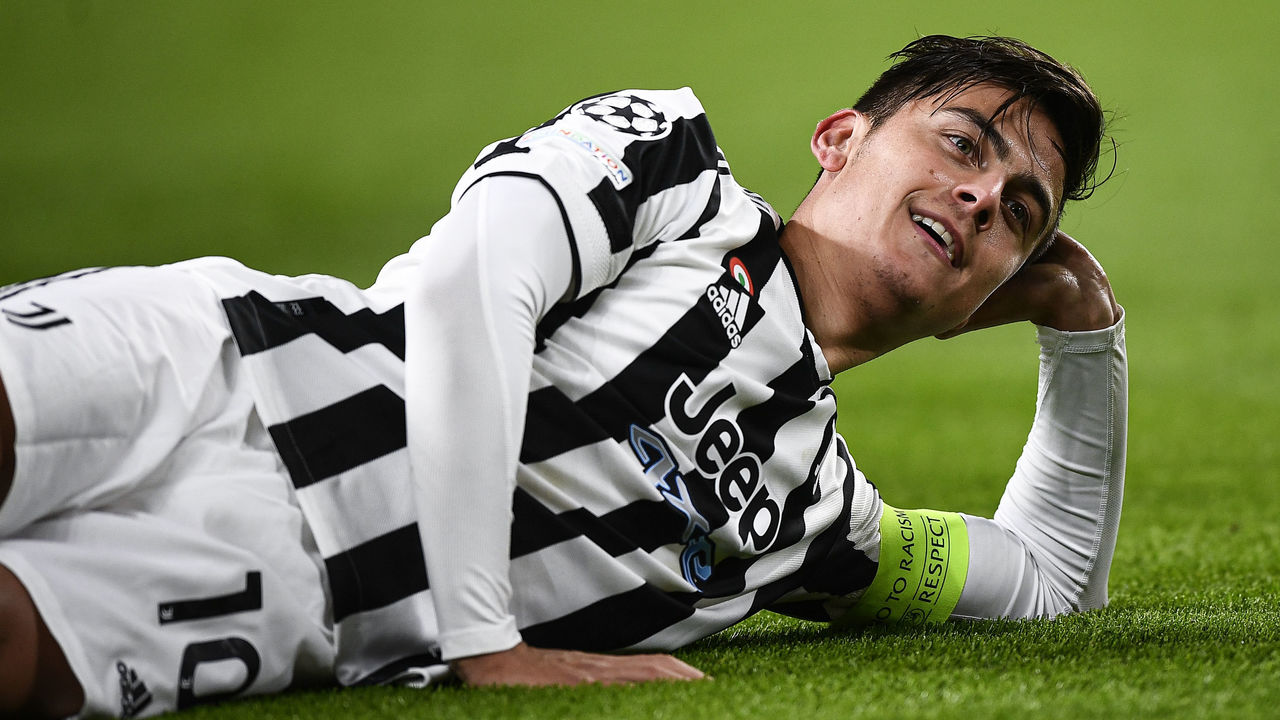 Club: Juventus | Age: 28 | Position: Forward
A bureaucratic issue involving Dybala's agent is apparently the only thing holding up an official announcement of his extension with Juve. Until he puts pen to paper, though, fans of the Old Lady will harbor some nerves.
3. Paul Pogba ??
Club: Manchester United | Age: 28 | Position: Midfielder
It's easy to forget since he's been out with injury for two months, but Pogba was on an absolute tear earlier this season, reminding detractors of his game-breaking skill and creativity. When he's at his best, few can match it.
2. Antonio Rudiger ??
Club: Chelsea | Age: 28 | Position: Center-back
Everyone with the financial means wants a piece of Rudiger. Contract negotiations with Chelsea are at an impasse, and that has Real Madrid, among several others, on high alert.
1. Kylian Mbappe ??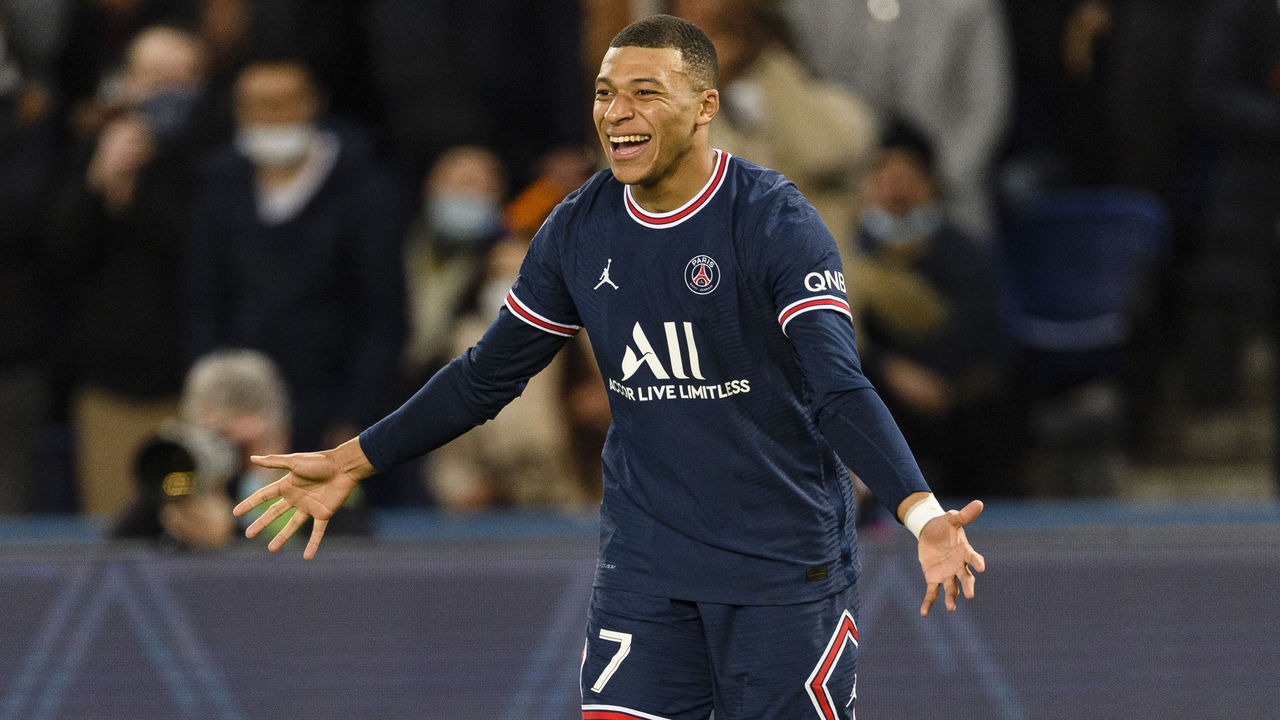 Club: Paris Saint-Germain | Age: 23 | Position: Forward
There has never been a more desirable free agent in football history than Mbappe. Not even Lionel Messi. If the summer's crown jewel leaves PSG – as is widely expected – it would alter the sport's landscape for the next decade.
Copyright © 2022 Score Media Ventures Inc. All rights reserved. Certain content reproduced under license.
Key thoughts and analysis from riveting draw between Real Madrid, Man City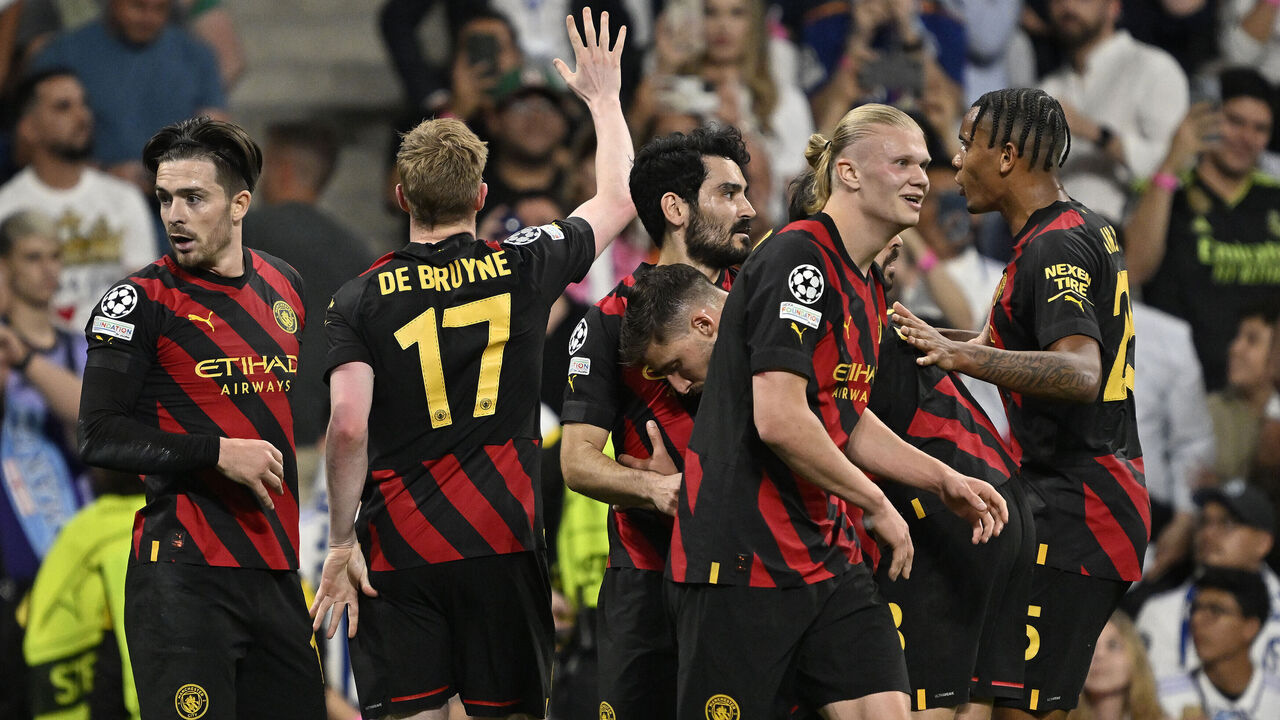 Real Madrid and Manchester City treated everyone to a thoroughly enjoyable 90 minutes of football Tuesday, playing out an absorbing 1-1 draw in the first leg of their Champions League semifinal tie. Below, we dissect the biggest talking points from the contest at the Santiago Bernabeu.
Man City channel their inner Madrid
About halfway through Tuesday's semifinal first leg, Manchester City's focus turned to survival. Real Madrid's confidence was surging, and so was their time on the ball. Before City could get back into the tie, they had to make sure they could stay in it.
The first half was all about City's dominance. And yet they stared at a 1-0 halftime hole. It paid little to have the ball for 70% of the opening stanza. Madrid needed just one chance to score. If City hadn't learned their lesson last year – when Los Blancos flipped a two-goal deficit with a pair of last-minute goals from Rodrygo – they must've understood now that the only thing that matters in the Champions League is surviving long enough to lift the trophy.
Just like that, City went from poetic to pragmatic in the second half. They managed the game well enough after Kevin De Bruyne's piledriver of a finish to see out a 1-1 draw. Like Vinicius Junior's opener, De Bruyne's equalizer came against the run of play, punishing Eduardo Camavinga for a giveaway in midfield. Suddenly, Madrid were the ones toiling in possession and City the ones defending resolutely. Suddenly, Madrid were showing all the emotion, the players flailing their arms at every missed call and Carlo Ancelotti, usually the coolest manager on Earth, collecting a yellow card for a rare outburst of frustration.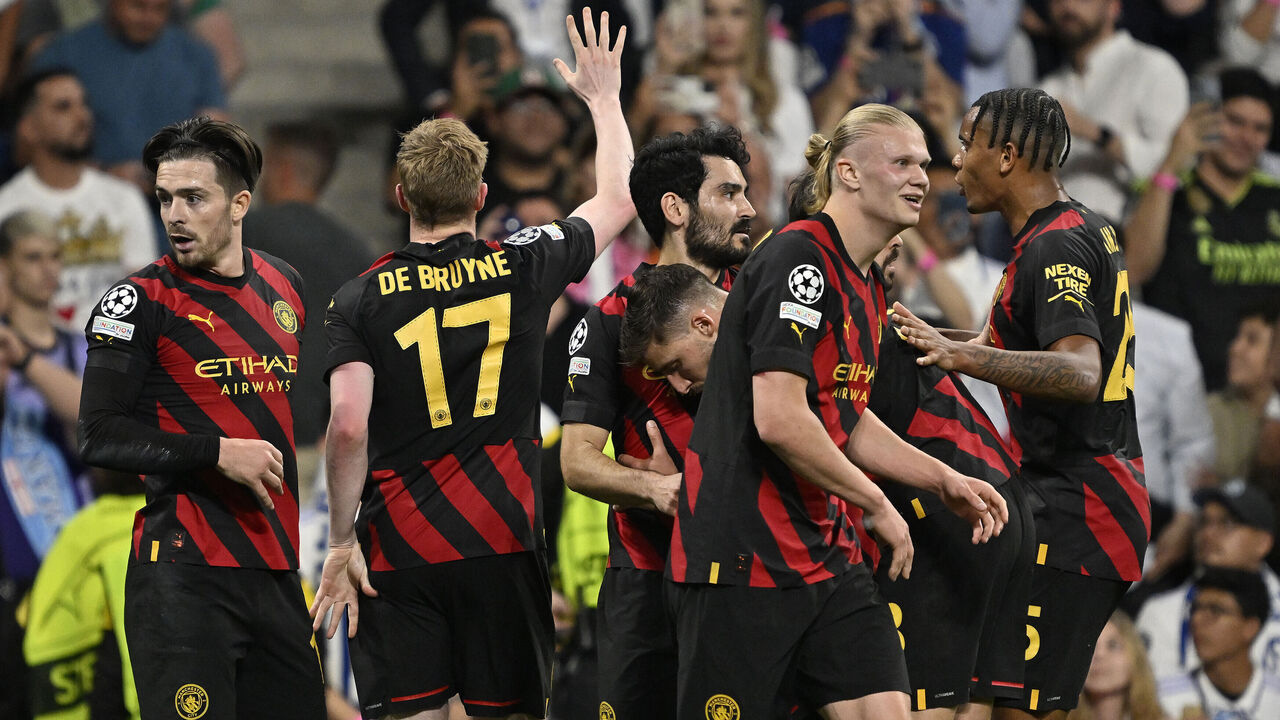 The role reversal was quite extraordinary. But then, so are Pep Guardiola's City. Despite falling short of winning the Champions League on more than one occasion, Guardiola has always had the capacity to adapt. He hasn't imposed the same style of play on every team he's coached. He learned quickly after a first trophyless year in England that his usual pass-first, metronomic football would have to accommodate more dynamic and direct sequences of play.
He changed tactics and approach here, too. Guardiola made no substitutions Tuesday – and not for the first time in this competition. He did the same thing against RB Leipzig in the round of 16. That game finished 1-1 as well, and Guardiola's priority then was the same: to avoid making a tricky situation even worse. City were under tons of pressure in the first leg. They hammered Leipzig 7-0 in the second.
Had City pushed for a comeback here and left space in an aggressive pursuit of goals, Madrid would've had even more of a chance to hurt them on the counterattack. The tie may have been over by then. Instead, Guardiola turned cautious and relied on one of his best players to produce a moment of astonishing technique.
City did to Madrid what they so often do to other teams. They have life because of it.
Camavinga making left-back role his own
Camavinga is a manager's dream.
The pliable Frenchman, still only 20, continues to excel in an unorthodox left-back role, filling a big hole in Carlo Ancelotti's squad with aplomb. He was, yet again, one of the standout performers for Real Madrid on Tuesday. Camavinga showed both his continued defensive growth and the ball-carrying instincts that make him such a unique and difficult matchup for the opposition when he lines up in the ostensibly defensive position, something he's doing with increased frequency since the World Cup.
Camavinga, a natural midfielder, was a force in both directions against City; he had the most touches, final-third entries, chances created, and fouls won of any Real Madrid player on the pitch. He also recorded the most tackles and successful duels for his side.
He already has many of the qualities needed to thrive at the full-back position. His elasticity allows him to make a variety of tackles – something Bernardo Silva learned Tuesday – and his instincts are solid, deciding when to vacate his position to pounce on a loose pass and when to be more conservative and drop in line with his fellow defenders.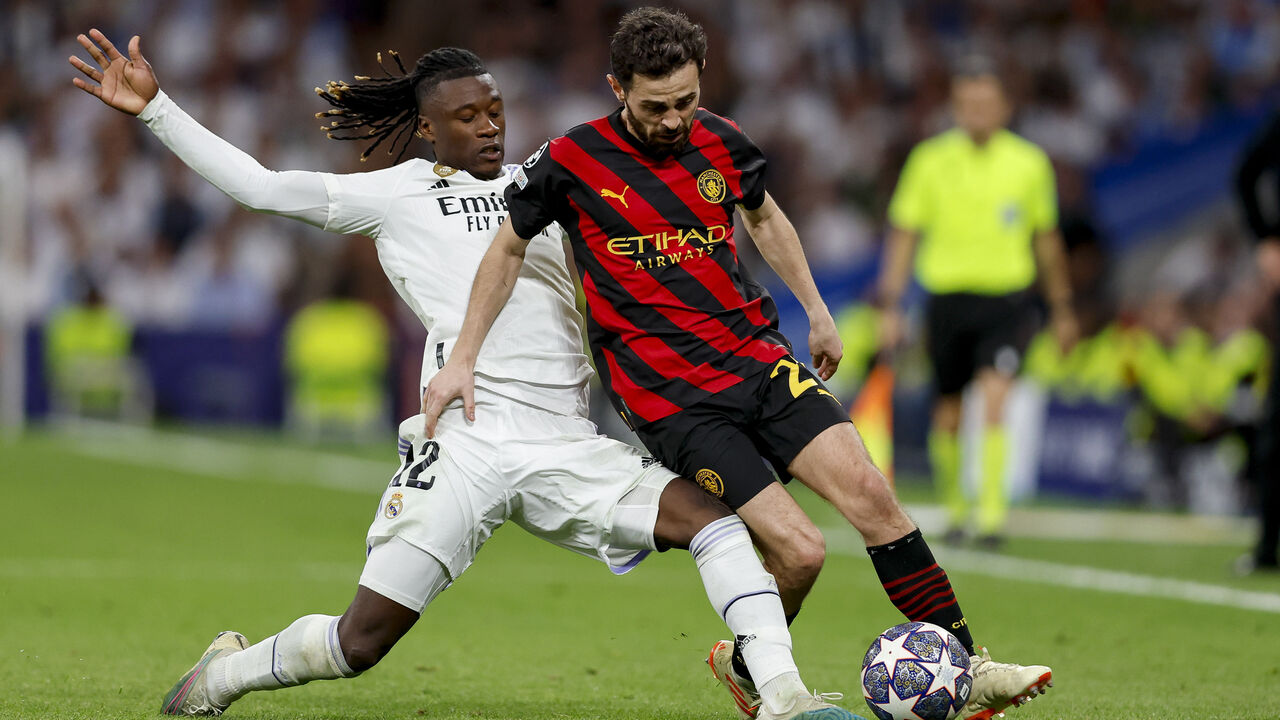 His comfort on the ball in tight spaces was crucial to helping Madrid play out of pressure when City pressed them deep in their own end, and he often tucked inside into familiar midfield spaces to give his teammates a passing lane during the buildup phase. His dribbling ability and top-flight speed came into focus, too, when his bursting run created Vinicius' goal. Silva was simply a spectator as Camavinga raced forward from inside his own half and forced the City defenders to retreat, thus creating space for Vinicius to uncork the opener from outside the box.
And all this from someone who's admitted, on multiple occasions, that he doesn't particularly enjoy playing the position. Imagine if he did. There'll be some growing pains along the way – his wayward pass that ceded possession to City ultimately led to De Bruyne's goal – but with Ferland Mendy constantly sidelined by various injuries, Madrid need Camavinga just as much as they need Vinicius, Benzema, or any of their celebrated veteran midfielders. It's no coincidence he's appeared in more matches than any Real Madrid player this season across all competitions. Ancelotti trusts him fully.
"I'm so happy with him, whether he plays at left-back or in midfield," the Italian coach said earlier this year. How could he not be?
Quick free-kicks
De Bruyne is Man City's true MVP
As prolific as Erling Haaland has been this season, Manchester City's most important and valuable player remains De Bruyne. On top of scoring the tie-saving equalizer Tuesday, the Belgian midfielder showed incredible fight off the ball, conducting City's press and contributing to it when he saw fit.
"I think Kevin's brain is the best I've seen," Thierry Henry said on CBS Sports Golazo. "We're talking about the way he sees the game. I don't know what he thinks about sometimes. You look at him, and it's almost like he's not with us. That can sometimes be a problem because you're not at his level. I think he's the most clever player I've seen."
Guardiola has recently offered De Bruyne the license to roam around the pitch, and he's been responsible with that freedom, stepping into space his teammates create with brilliant runs of the ball. He's also been unpredictable when he has the ball. His shot from distance seemed to surprise Thibaut Courtois in goal, and that's because he's so tough to read.
Individual quality through the roof
Football was the biggest winner today.
So many times, matches of this magnitude fail to deliver. This one didn't. Even though only two goals were scored, Tuesday's affair was totally captivating. The finesse from both teams stood out, especially as they each took turns playing out from the back, coping with intense pressure by knocking the ball around quickly, smoothly, and with supreme confidence. Kyle Walker, with a smile beaming across his face, saluted Vinicius after the final whistle to commemorate their intense battle over the 90 minutes. The mutual respect was evident. Both sets of players, and their managers, enjoyed this one.
With no disrespect to either AC Milan or Inter, the two combatants in the other semifinal, this matchup was befitting of the tournament's showpiece match. Maybe it's better that it wasn't, though. Otherwise, we wouldn't get to see them do it all over again in the second leg next week.
Rudiger, Alaba neutralize Haaland
You wouldn't know that Real Madrid were without their first-choice central defender Tuesday based on the way they largely kept Haaland quiet. In the absence of Eder Militao through suspension, Antonio Rudiger and David Alaba were outstanding against the prolific Norwegian. The German embraced the physical battle with the imposing striker, trying to make his presence known early and often, while the Austrian was always there in support to sweep up whenever Haaland was able to break free.
He had some looks on goal – of course he did – but his best chance was erased by a superb diving block from Alaba. Overall, Madrid defended deeper to ensure there was no space behind the backline for Haaland to exploit, an approach that helped limit Manchester City's record-breaking forward to just 21 touches all game, fewer than even Ederson.
"Defensively we were good. Rudiger against Haaland did really well. The midfield covered well the position in front of the defense," Ancelotti explained. "We are satisfied. Sometimes the result doesn't give you credit, but the performance was really good."
Carvajal knows every trick in the book
Dani Carvajal learned from the very best. For years, Sergio Ramos and Casemiro's unrivaled mastery of the dark arts gave Real Madrid an edge over their opposition. Since the decorated duo's departure, Carvajal has assumed the mantle as Madrid's chief instigator of commotion, using whatever nefarious means are necessary to rankle his foes.
He subtly knocked Haaland over inside the penalty box early in the match and had Jack Grealish fuming after some persistent fouling. Then, rather blatantly, he sent the Englishman flying into the advertising boards before trying to bamboozle the referee into thinking he was the wounded party in the altercation. That Carvajal wasn't booked on Tuesday was a minor miracle. He got away with all of it. Ramos and Casemiro would be proud.
Carvajal's been viewed as the weak link in this Madrid side, and there's some merit to that – the Spaniard, now 31, isn't the indefatigable presence down the flank that he once was. But Tuesday was a reminder of the intangibles he brings to the table, and why the coaching staff and club still trust him to perform in the biggest matches and moments.
Stat of the day
De Bruyne is absolutely lethal from long range.
Tweet of the day
Remember when there were critics of the Vinicius signing? That feels like a lifetime ago now.
Key thoughts and analysis from Tuesday's Champions League action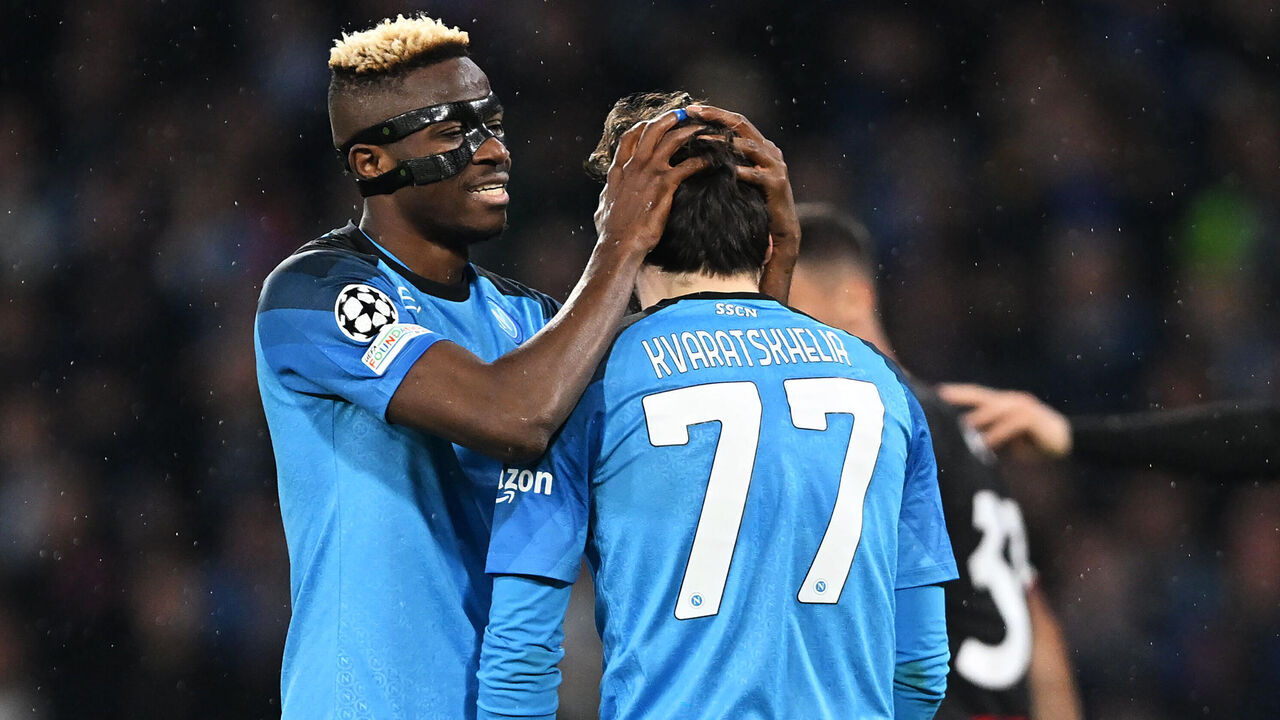 The Champions League quarterfinal stage concludes this week, with the semifinal berths being decided. Below, we dissect the biggest talking points from Tuesday's action in Europe's premier club competition.
Milan's dominance over Napoli is some feat
Getting the better of Napoli, Serie A's runaway leaders, three times in less than a month is incredible in its own right. Holding one of the most prolific teams in Europe to just a single goal over that span is masterful. AC Milan fielded the same starting lineup in all three matches – including two daunting fixtures in front of 60,000 at the Stadio Diego Maradona, the most intimidating stadium in Italy – and not once could the Partenopei crack the code.
Milan relied on a cohort of unsung heroes in their 1-0 first-leg victory last week and required a similar collective effort Tuesday to keep Napoli from mounting a comeback. Mike Maignan saved a pivotal penalty kick in the final 10 minutes, and Milan's back four dealt with a seemingly unending barrage of crosses into the area. Not so long ago, Milan struggled mightily on corner kicks, conceding more times than not. During Tuesday's 1-1 draw – which gave Milan a 2-1 win on aggregate – the Rossoneri came away from 16 of them unscathed.
Milan continued to keep Napoli on the perimeter of the penalty area, forcing them to take pot shots and shuttling them into less dangerous scoring positions. The few times Napoli broke through the lines, they lacked the composure to finish. In the end, Italy's champions-elect could only land four of their 23 shots on target. One of those was from the penalty spot.
Milan also suffocated standout winger Khvicha Kvaratskhelia, who, when left alone, can dribble circles around his opponents. Two men covered Kvaratskhelia whenever he was on the ball and severely limited his options, with Milan captain Davide Calabria cutting off the inside, while Rade Krunic, Brahim Diaz, and Junior Messias combined to push Kvaratskhelia outside of his usual dribbling lane. All the Georgian sensation could do was send hopeful crosses into the area.
But Milan wouldn't have progressed without their breathtaking counterattack. They couldn't possibly outpass Napoli, a team with wizardly control of the ball and absolute maniacal pressing, so every touch counted. Milan were under incredible pressure in the first half and sometimes couldn't keep the ball for more than three seconds at a time. The difference is they didn't need a lot of it. They were ruthless with the few chances they created. Rafael Leao's authoritative run down the gut of the pitch drew instant parallels with Ruud Gullit's solo effort on the same ground in 1988.
Milan's marathon with Napoli was fought like Barcelona's four-match, 18-day slugfest with Real Madrid in 2011. It will live long in the memory of Italy.
Napoli's celebrations will still go on
The people in Naples have been counting down the days until they finally clinch their first Serie A title in three decades. If Napoli can win each of their next three games, their celebrations will begin and run long into the summer.
That should make their Champions League exit a little easier to digest. This season has been historic in so many ways – Napoli hadn't even reached the Champions League quarterfinals before – and it's happening with a cast of players no one expected to compete for trophies. Preseason protests over the club's apparent lack of transfer activity seem sillier by the day.
As harsh as it appears right now, Tuesday's defeat on aggregate should encourage the Partenopei to keep building. That's how Milan recovered from their humiliating group-stage exit last season. The Rossoneri entered the campaign with the intention of improving on their 2021-22 performance, and they've done so by finishing second to Chelsea in their quartet before beating Tottenham Hotspur and Napoli in the knockout round.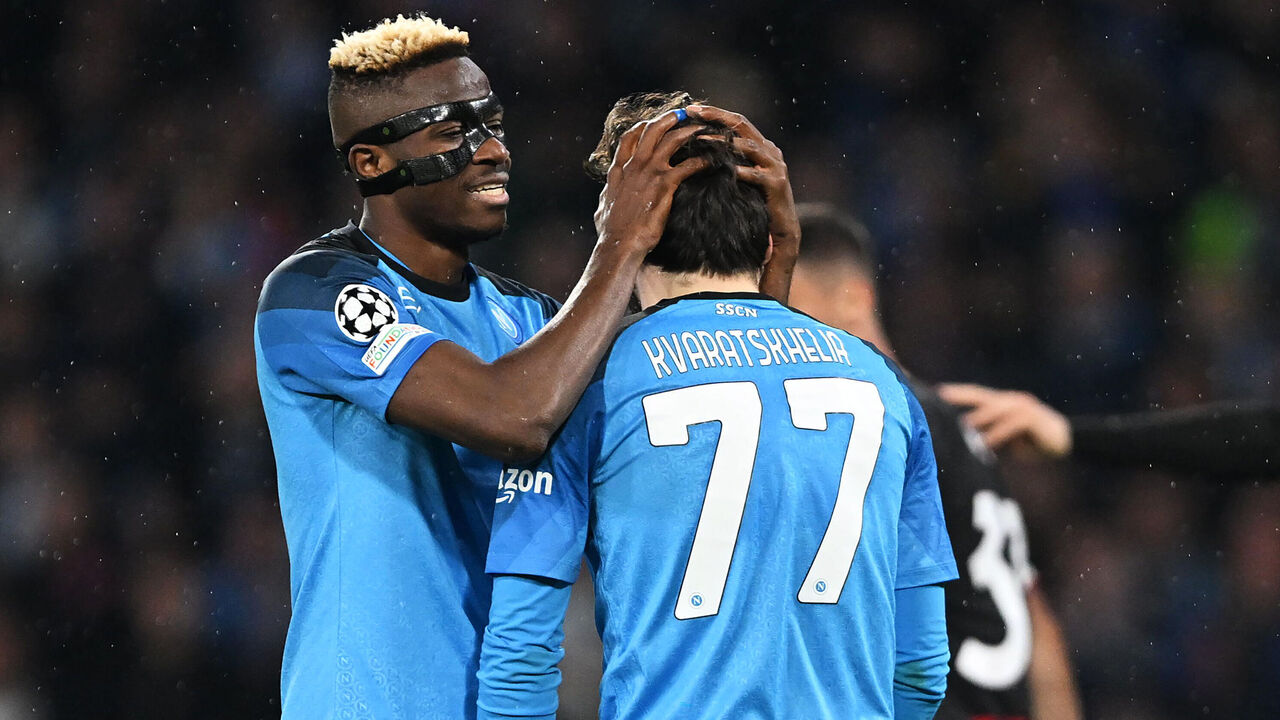 Napoli didn't even play that badly Tuesday. They just missed certain details. Victor Osimhen's absence from the first leg robbed them of a clear threat up front, and suspensions to key players Kim Min-jae and Andre-Frank Zambo Anguissa prevented Luciano Spalletti from again fielding his best team in the second. These aren't necessarily excuses but mitigating factors Napoli hadn't faced earlier in the season. Spalletti relied on a very short squad to reach the Serie A summit, but things changed when he had to dig into his roster. He hasn't gotten as many reliable performances out of players he's left on the periphery for large parts of the campaign. It's one possible indication why Tanguy Ndombele, who's made just six league starts, was at fault for Milan's only goal of the game.
There are lessons to learn here. Instead of berating the coach for his choices and rueing a wasted opportunity, Napoli can find information in their sorrow. Maybe it'll inspire the likes of Osimhen and Kvaratskhelia to stay put in the summer and have another go at the trophy that got away. Perhaps club president Aurelio De Laurentiis will double down on his investment in the squad. This doesn't have to be a point of arrival. It can be a point of departure.
Unique opportunity arises for Lampard
Look, things have been glum for Chelsea under Frank Lampard.
The club icon hasn't provided any boost upon taking over on an interim basis. Tuesday's quarterfinal defeat against Real Madrid, a second successive 2-0 setback versus the Champions League holders, was Chelsea's fourth loss in as many matches since Lampard replaced Graham Potter at the helm. The Blues have scored just one goal in that time.
If nothing else, though, there were some positive building blocks Tuesday. That's all there is left for Chelsea at this point. Now eliminated from the Champions League and playing out the final weeks of the Premier League season while languishing in the bottom half of the table, the team has nothing tangible left to compete for. Lampard's primary focus should be on trying new things and seeing what, if anything, sticks and becomes viable for whoever succeeds him as the permanent boss.
Tuesday was a perfect example.
Lampard opted to use N'Golo Kante and Conor Gallagher, two tireless pressing midfielders, in ostensible – and highly unusual – dual No. 10 roles behind a solitary striker (who isn't really a striker, but that's a whole other issue the club will surely throw more money at this summer). The approach, extremely defensive at face value, actually caused problems for Real Madrid, generating turnovers in dangerous areas and creating scoring chances. For the umpteenth time in the campaign, Chelsea wasted their best opportunities before being punished at the other end. Kante himself could – and perhaps should – have found the net twice at Stamford Bridge.
"I feel like we played well and had a lot of chances, definitely more and better chances than they did," Gallagher said after the defeat that effectively ended Chelsea's season. "But football is all about taking your chances, and we didn't do that today."
All else being equal, that's true. But Chelsea are now in a weird purgatory, with nothing but pride to play for. It's the perfect time for Lampard and his staff to experiment with bold tactical wrinkles and see if they can uncover something that will serve the club well in the future. Under normal circumstances, a manager in this situation would focus on self-preservation. But with Chelsea publicly courting other coaches and informing Lampard that his tenure is only a brief interim stint until the end of the season, he has an opportunity to help guide the rebuild for the club he loves so dearly. In an otherwise lost season, that's all that's left.
Quick free-kick
Real Madrid play possum for fun
Real Madrid are the masters of giving the opposition false hope in the Champions League. For large portions of Tuesday's match, Chelsea were the better, more threatening side. Stamford Bridge roared each time the Blues tested Thibaut Courtois, and the fans raised their voices in excitement and anticipation whenever the Premier League club raced forward looking for an opening. You could sense a little bit of optimism creeping into the home crowd. Real Madrid were unbothered. They bided their time, as they often do in this competition, before deciding that it was the right moment, quite literally for Rodrygo, to kick into high gear and quash any glimmers of hope for Chelsea and the partisan crowd. It's a tale as old as time. And it always seems to work. Maybe their rope-a-dope approach will backfire one day. The other teams remaining in the competition can only hope.
Stat of the day
Real Madrid own this competition …
Tweet of the day
… and they're ready to keep that dominance going.
Introducing Gift Orban, the Nigerian 'phenomenon' scoring goals like Haaland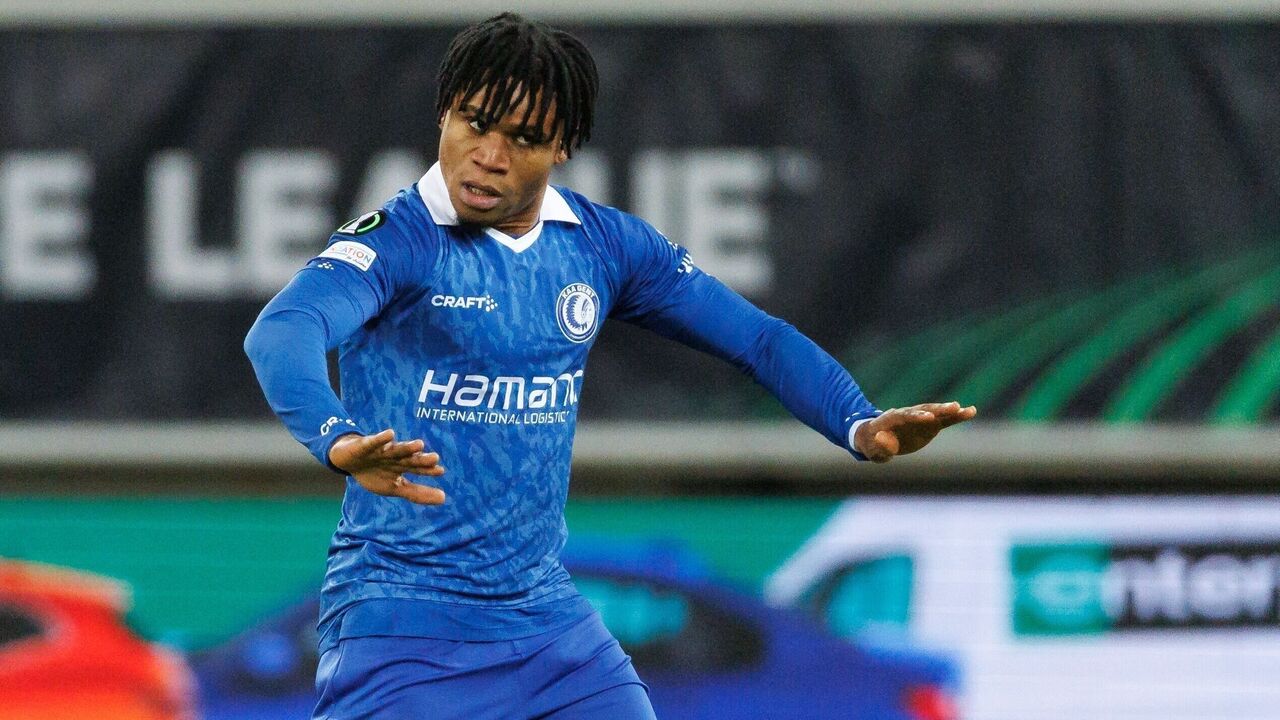 Gift Orban was different from anyone else Patrick Metcalfe had encountered in his career.
"He would literally kill someone to score a goal," Metcalfe, who played with the burgeoning Nigerian striker while at Norwegian club Stabaek, told theScore. "Even if it was in training and someone could play him the ball, and they didn't, and he was in a position where he could score, he would almost be trying to fight the player."
Metcalfe admits Orban's desire to win and score goals could go "over the limit" but believes that's a key reason why the 20-year-old will earn a transfer to the Premier League within a year. While Metcalfe moved on to another Norwegian side in Fredrikstad, Orban took his breathtaking form at Stabaek – where he crammed 20 goals into just 21 starts for the club – and replicated it with Gent in Belgian and European football.
Orban is one of the few players on the globe who's challenging Erling Haaland's punishing scoring rate for Manchester City. The world is starting to take notice.
Orban's record at Gent
| Competition | Appearances | Goals | Assists |
| --- | --- | --- | --- |
| Belgian Pro League | 8 | 9 | 2 |
| Europa Conference League | 4 | 5 | 0 |
For a relative latecomer to professional football, Orban's training-ground tenacity could be viewed as surprising, as many young players deal with timidness following a sudden leap into the senior ranks or a new team. He was discovered in Nigeria at 19 during one of Stabaek sporting director Torgeir Bjarmann's regular trips to Africa in search of talent. Within a few months, he had forced himself into the club's starting XI.
Orban's determined and perhaps aggressive ascent to first-team consideration didn't lose him many friends. It was quite the opposite. Metcalfe credits Orban for being able to "flip the switch" and be a "really nice guy" when he's off the pitch. The pair still talk regularly today.
Stefan Smet, a journalist who's covered Gent with Belgian publications Het Nieuwsblad and De Gentenaar for 13 years, describes Orban as "a constant ray of light shining in the club." Unlike other foreign players who've joined Gent over the years – like Jonathan David, who Smet still counts as the "most special" footballer he's seen represent the Buffalos – Orban didn't withhold elements of his personality while he acclimated to his new surroundings and got to know his new colleagues.
"He's not only speaking to one or two people," Smet said of Orban's earliest days with Gent, "he's speaking and making jokes with everybody. He's a phenomenon, even off the pitch."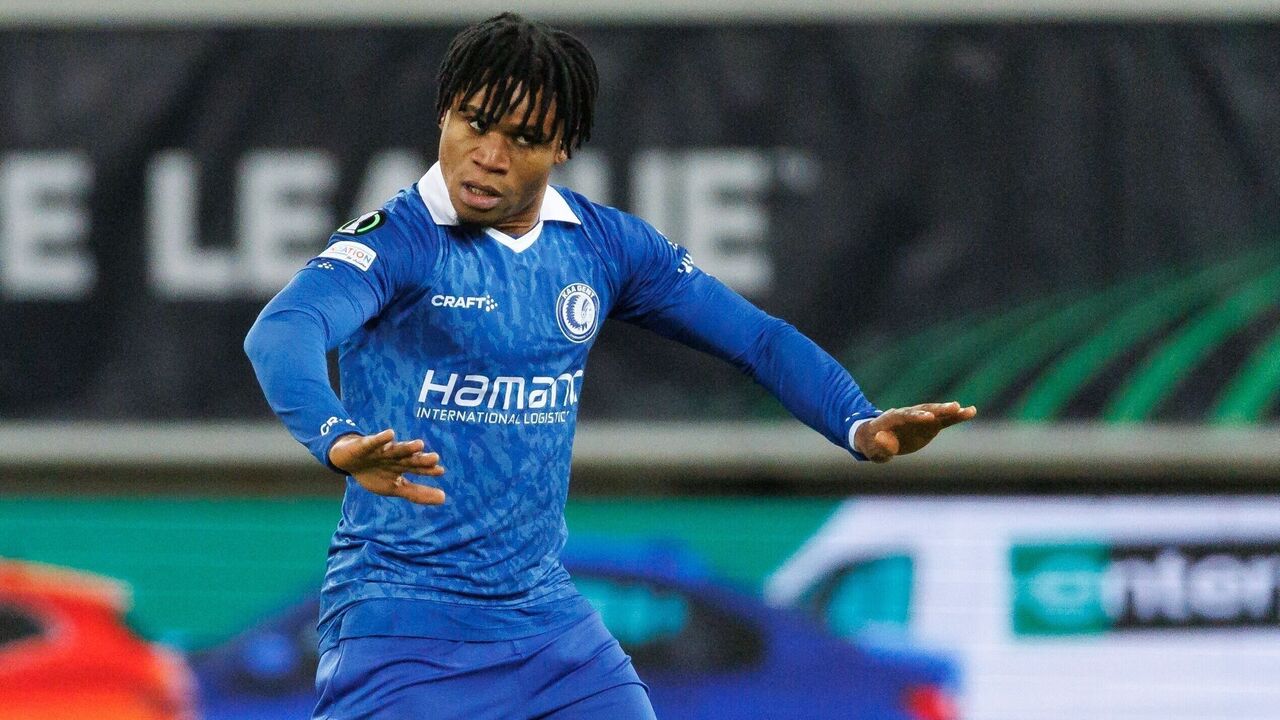 Metcalfe remembers Orban's fondness for Grammy-winning Nigerian singer Burna Boy. "It's like a trigger for him. (It) doesn't matter where he is or what time it is, if he hears Burna Boy come on, he'll start dancing."
Music is an ongoing theme at Gent.
"People sometimes get crazy about the way he starts playing music very loud in the early morning," Smet revealed about Orban's behavior at Gent's training ground. "The more experienced guys have told him, 'No worries, Gift, but a little less loud would be nice.'"
It's not just his own inexperience that could've eroded Orban's ebullience as he strived to make an impact at Gent following his January transfer from Stabaek. There was also the fee. Smet says Gent spent over €3 million – a considerable sum in Belgian football – for a player who had only scored goals in Norway's second division. That level of football was several rungs below the standard Orban was set to encounter in Belgium's top tier and the Europa Conference League.
But any concerns harbored by the local media and Gent supporters were soon dispelled. In his debut, he scored an unorthodox, slingshot-esque volley and grabbed another goal when he ruthlessly rifled the ball into the top corner. He also won a penalty.
And now, just two months into his Gent career, he's already their second-highest scorer of the 2022-23 season with 14 goals across all competitions. Orban fired Gent into the Europa Conference League quarterfinals with a hat-trick in 205 seconds at Istanbul Basaksehir – the fastest treble ever recorded in a UEFA club competition.
Naturally, former players have tried to compare Orban to other footballers past and present. Eighty-six-time Belgian international Franky Van der Elst, who won the country's title five times with Club Brugge, suggested French icon Jean-Pierre Papin as a comparison, but Smet believes that does Orban a disservice. Smet is too young to have appreciated watching the 1991 Ballon d'Or winner live but said old videos indicated Papin was similarly clinical in front of goal while perhaps lacking Orban's creativity.
"At one moment, you think he's a real striker who lives on scoring goals, but then a few days later, he demonstrates that he's also very gifted – no pun intended – at delivering assists," Smet explained.
"It's not like he only waits for an opportunity to come along. He tries to build attacks."
Canadian forward David, Smet's favorite former Gent player, became the most expensive outgoing transfer in the club's history when he joined French side Lille for around €30 million in 2020. The Belgian journalist thinks it's "almost impossible" that Orban doesn't break that record.
A big test lies ahead for Orban in the Europa Conference League. Gent face two meetings with West Ham United in the quarterfinals starting Thursday, offering Orban an opportunity to pit himself against Premier League opposition. Playing in England's top division isn't just what former teammate Metcalfe is forecasting for Orban – the striker himself described it as a "dream" just two days after he joined Gent.
Orban might not be competing with Haaland's scoring feats from afar for much longer.