Soccer needs statistics more than ever in pandemic-hit transfer market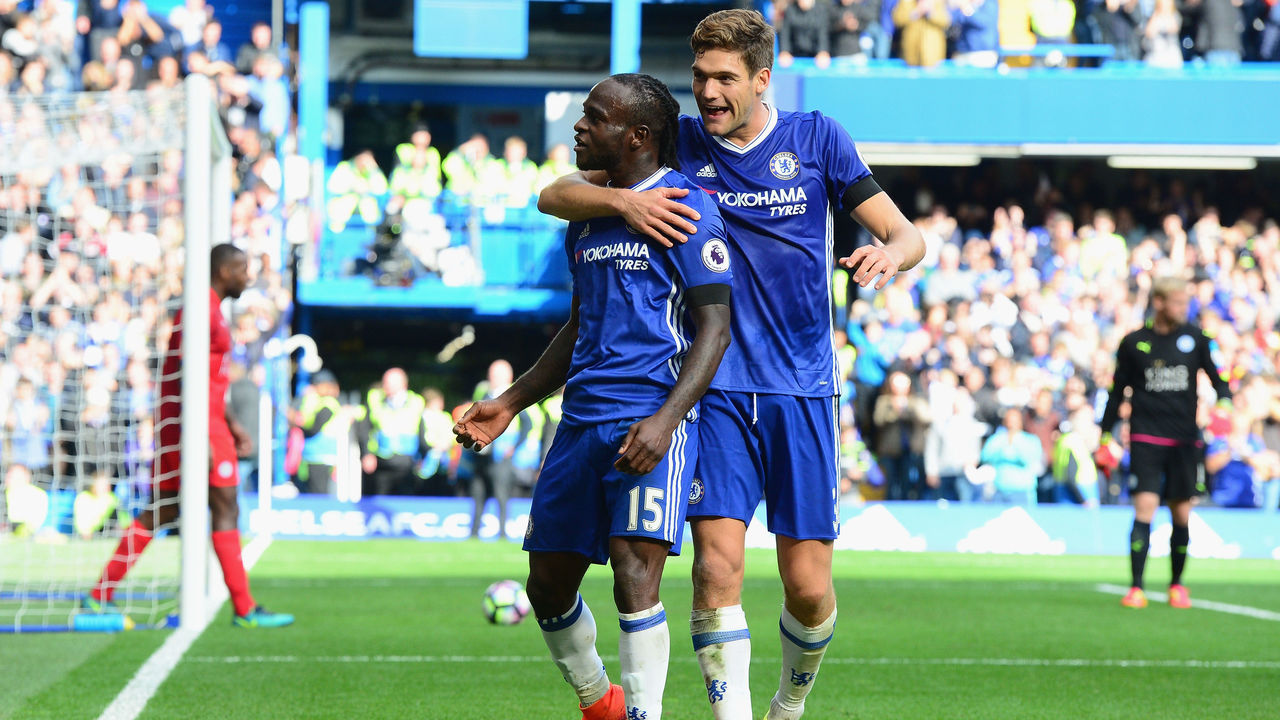 Twenty First Group's London office is like any other office, really. Baked goods are the centerpiece of meetings and the water-cooler chat is reminiscent of cliched television scenes.
Except there's one clear distinction: Twenty First Group's soccer department is making decisions that can decide title races and determine relegation battles.
The company has worked with Ajax, Tottenham Hotspur, Norwich City, and numerous other leading clubs across Europe and North America, helping them uncover market inefficiencies through its interpretation of statistics. And now, while the coronavirus pandemic continues to drain clubs' finances, there's even less room for error in recruitment.
"Some players are systemically overlooked because of their size, the way they run, the way they play, certain perceptions about them," Omar Chaudhuri, Twenty First Group's chief intelligence officer, told theScore, adding, "It's an opportunity for smart clubs to cut through that, understand what the important things are, and recruit against the grain."
Trends have long dictated the transfer market. Chaudhuri noted the average height of top-level footballers dropped in the years after the technical teams of Barcelona and Spain rose to prominence around the turn of the last decade. Wing-backs also soared in popularity when Antonio Conte steered Chelsea to the Premier League title in the 2016-17 season with a 3-4-3 formation.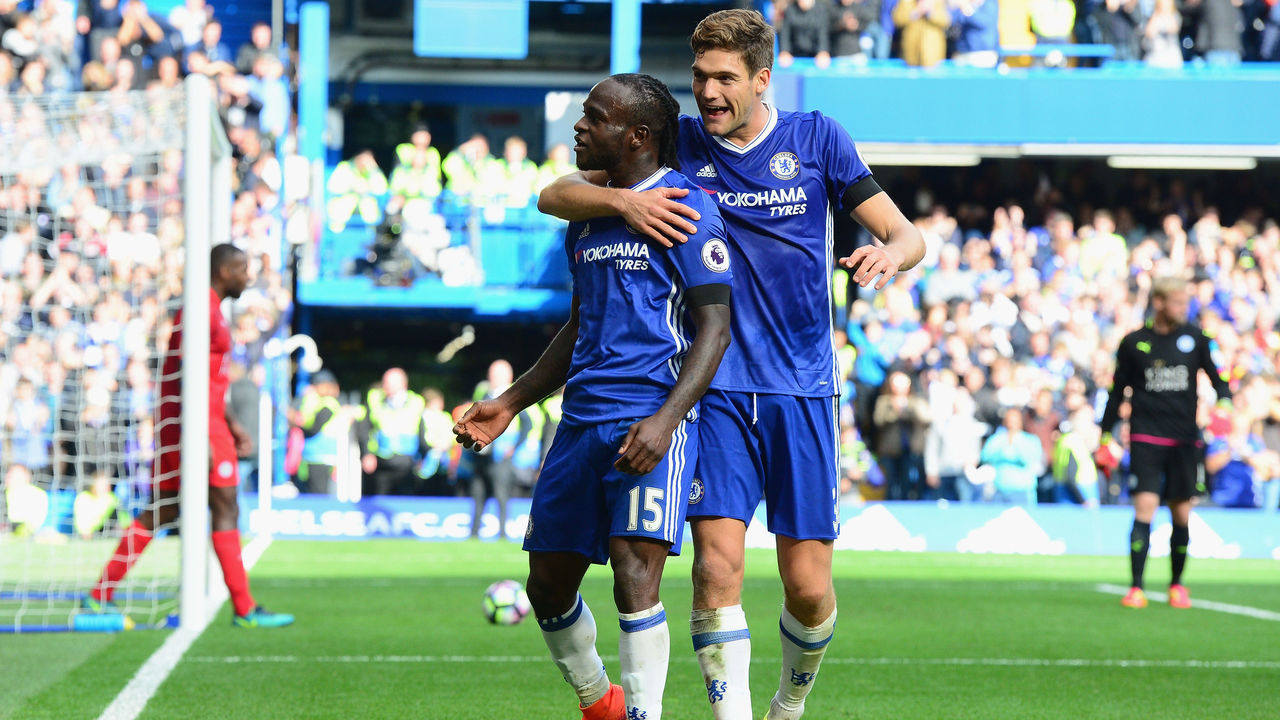 Presumptions influence moves as well. For example, newly promoted teams are often said to benefit from signing top-level experience, but Chaudhuri's research found that these older heads neither increase nor decrease a club's chances of survival – and you often pay a premium for such players.
"The use of data can be as much about flipping conventional thinking on its head, or at least challenging it and trying to find out the truth because, ultimately, if you can do that, then you've got a chance of success," Chaudhuri said.
Accelerating progress
One of Twenty First Group's most unique projects is its partnership with the Canadian Premier League (CPL), Canada's only professional soccer league, which began in 2019. The CPL revealed its collaboration with Twenty First Group in January 2020 before COVID-19 recalibrated ambitions in its second year.
The arrangement is designed to improve the CPL's transfer practices and, in turn, expedite its growth.
"I think the big downside in that first year was the quality of the international players who played in that league," Chaudhuri admitted. "It was generally older players who weren't really raising the level of the league, certainly compared to the Canadians that were in the league, so they took a decision to centralize some elements of international recruitment."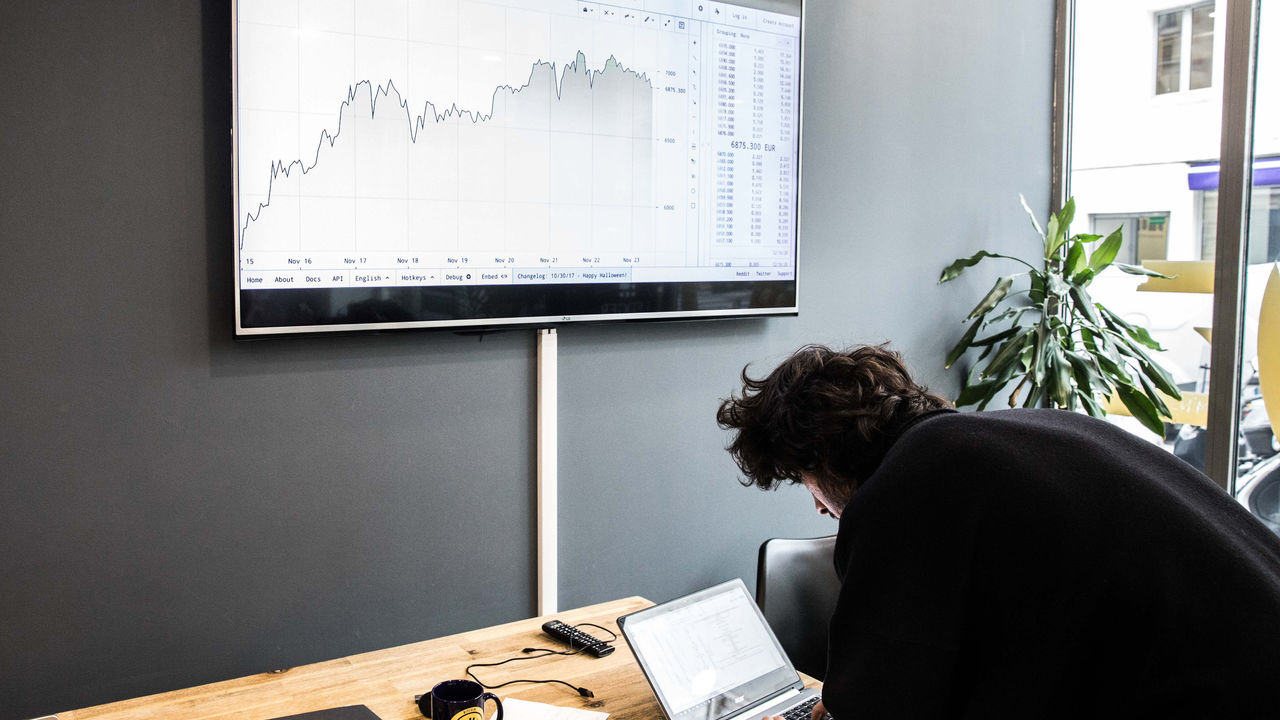 In-person scouting is a bonus for CPL clubs. Limited time and resources meant Jeff Paulus took in just one scouting trip – to Detroit – in over two years as FC Edmonton's head coach, with much of his recruitment based on analyzing videos of players. And naturally, with the young league's network not stretching too far beyond its head coaches' contact lists, the CPL was fishing in a shallow player pool.
CPL director of football Oliver Gage is excited that, with Twenty First Group's extensive database, the league's teams can now find value in the less-farmed areas of football's landscape.
"A perfect example is going and getting a guy playing in the (fifth tier) in England. It might cost you twice as much as someone from the Portuguese third division even though the level of play might be similar," Gage said.
"So, what markets can you go looking for players where you might get more bang for your buck even though the level of player is very similar?"
The data acts as another level of due diligence on a player, Gage explained, and goes some way in compensating for the lack of old-school scouting. There's also a focus to bring in players who are yet to fulfill their potential.
"If you're signing CPL-level players at 21, 22, then they're going to improve over the three or four years they're with us and, therefore, the level of play in the CPL improves," Gage said. "Even if you aren't selling these players, as they grow and develop, they're improving the level of play within the league."
CPL clubs are capped at seven international players on their roster, and Gage revealed that four of them need to be approved by Twenty First Group. There are two ways to gain Twenty First Group's approval: when a team is interested in a player and the database corroborates its findings; and when the league itself gets involved with its clubs' transactions.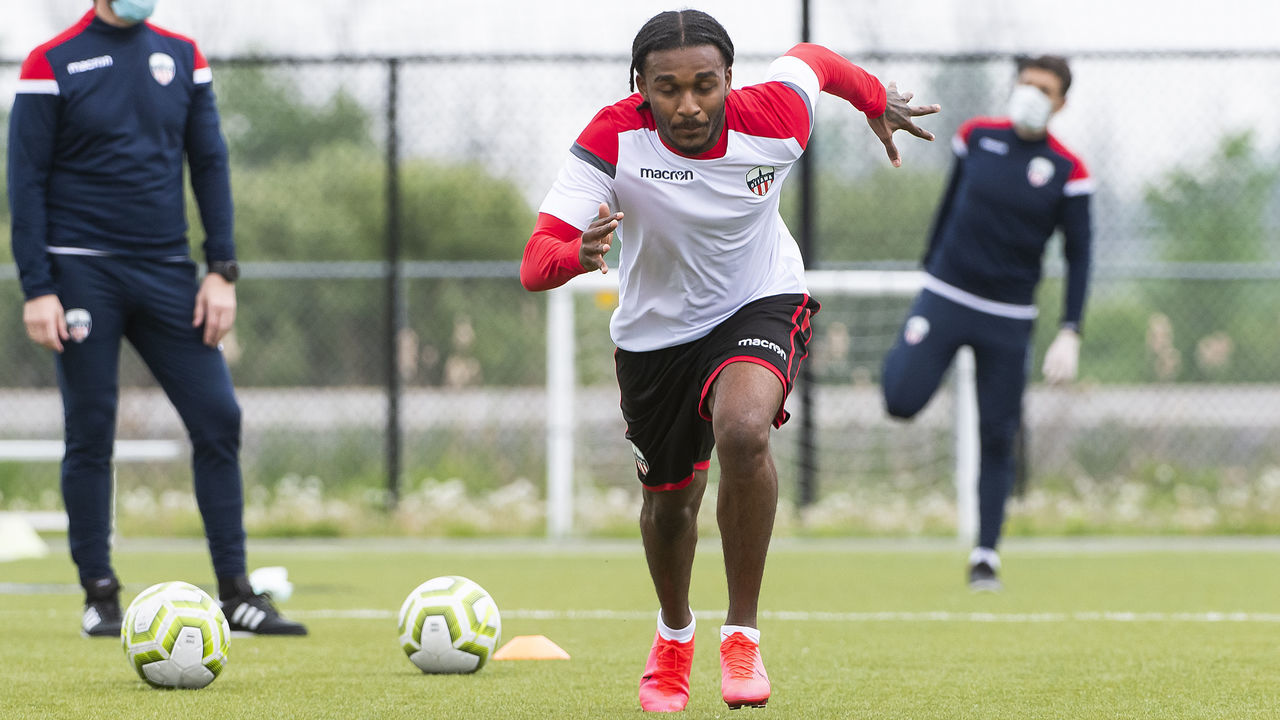 "We in the league office actively go and find players and present them for our clubs," Gage said. "(We) say, 'We've found this player. We think he ticks all the right boxes, we've negotiated a lot of the finances, it's 95% of the way there. If you want to pull the trigger and sign this player, here are all the details you need, and he's available to you.'"
The CPL additionally has a domestic scouting department that watches matches and crunches numbers from the smaller provincial leagues. It'll then stage showcase games for coaches to attend and assess the country's best part-time players.
For the CPL, the pandemic doesn't need to put progress on hold. Gage describes his department as an "advisory group" that can use statistics to demonstrate ways for CPL clubs to improve in the transfer market or refine their on-pitch tactics.
That process is likely to continue until the clubs are strong enough to stand on their own two feet.
"I always joke, my job is to have the league build so it's so robust that I don't have a job anymore because I'm not needed," Gage said. "That's the reality of it."
The future
Chaudhuri is keen to stress that, while data adds objectivity, numbers in football "are meaningless without context." He finds many of the stats used in the media – such as possession and the distance a player has run – reflect a team's style of play rather than its actual quality. Clubs must be able to differentiate between style and quality, and learn how to apply the numbers to their own team, to have more hits than misses when purchasing players.
FC Midtjylland – a Danish club owned by Matthew Benham, the professional gambler who bankrolls Premier League newcomers Brentford – are more aware of this than most. Nearly every single aspect of the club's operations is condensed into numbers, including training sessions, meals, and a recruitment strategy that's become the envy of clubs across the world.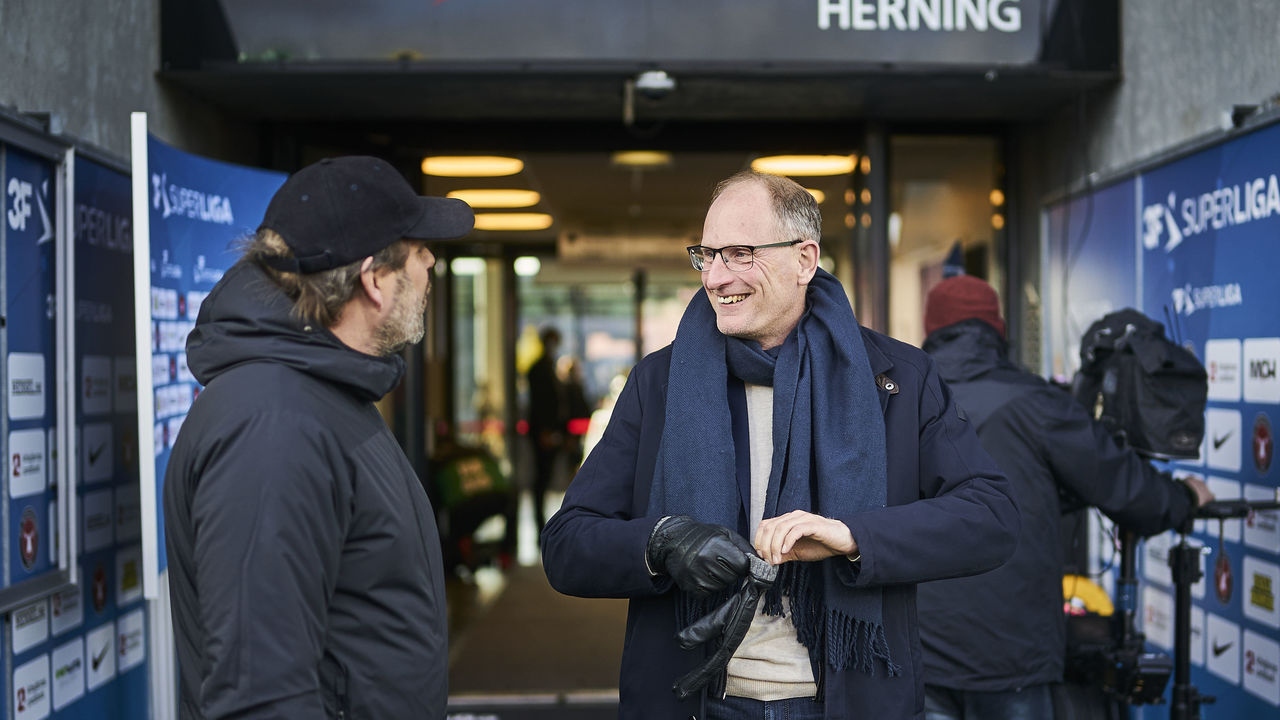 Midtjylland are undeterred when other sides imitate their methods, and they intend to remain at the forefront of data innovation. Sporting director Svend Graversen revealed Midtjylland's next aim when they identify transfer targets is to quantify the seemingly unquantifiable: the person behind the player.
"It's so important that you have all the stats about the player, the impact of the player, you know the league that he plays in, you know the team that he plays in – so you know all the football part of the player. But it is still very, very important to find out in a more smart, better way the personality about the player," Graversen said. "Would his personality succeed in our club? This is what we are looking into."
It's the element of football recruitment that's always presented the biggest risk. A club could buy one of the most coveted players on the planet, but does it know for certain that he'll respond to the first team's training drills? Will he get homesick? Will he cower in a fiercely competitive dressing room? Could a significant pay increase lead to off-pitch distractions?
If Midtjylland can reduce that risk with a new statistical breakthrough, they'll glean a competitive edge over every other club in the transfer market. The process has already begun with assessing their own players' journeys.
"When you track the culture in the club, when you know the people who succeed in the club – you know their background, their personalities, their learning style, how they interact with the way we're teaching within our club," Graversen said. "When we know this, this could be put to the player that we are signing before we are signing him to see, does this player fit in this profile? Who does he look like?"
He added: "I think in the next 10 years, this will come into football. This is what we're trying now to make a difference. It would be a huge advantage."
This weekend in European soccer: Previews, predictions for 5 must-see games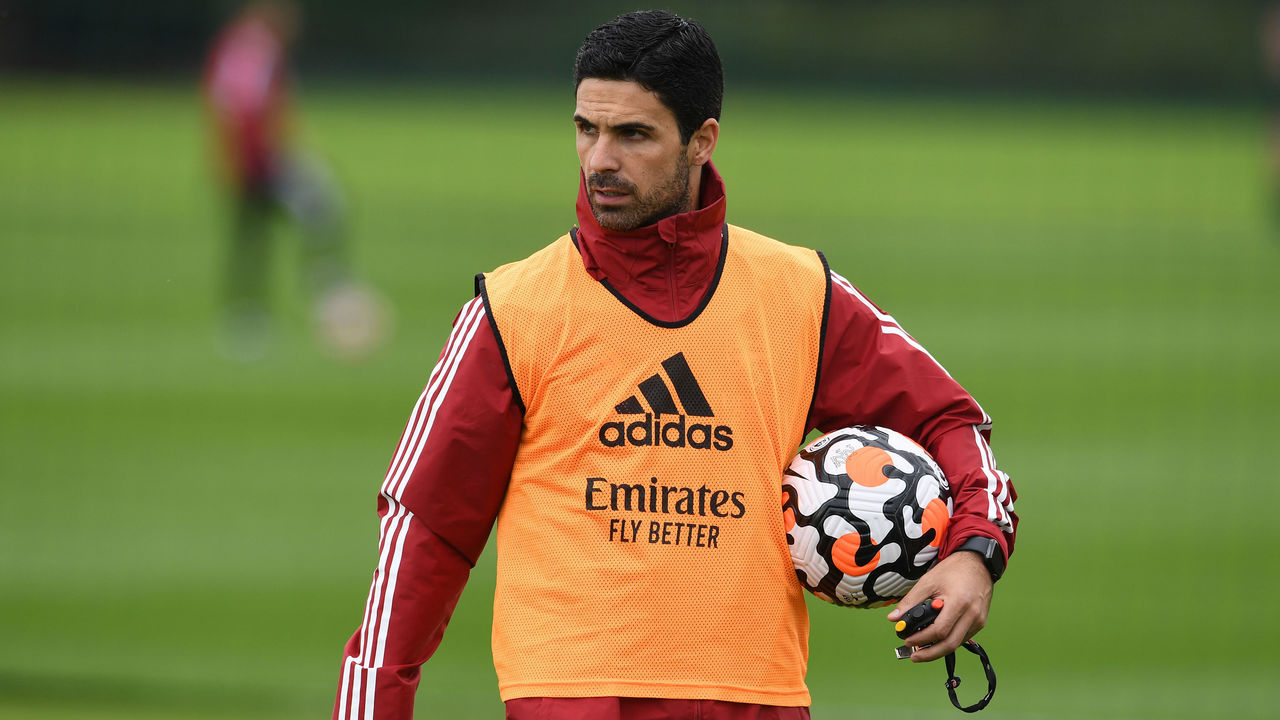 Every week, theScore will pick out the standout matches to watch across Europe. This weekend's slate features two huge Premier League skirmishes and a high-pressure game for Niko Kovac.
Premier League
Manchester City vs. Arsenal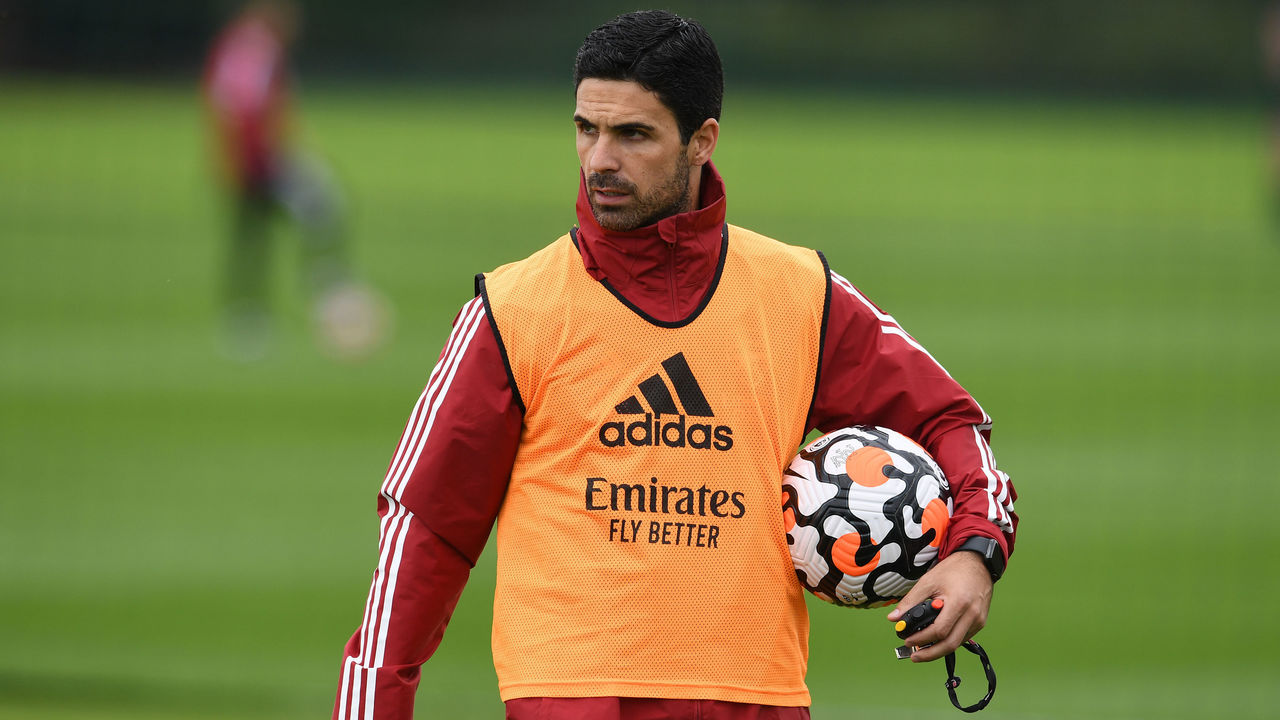 When: Saturday, Aug. 28 (7:30 a.m. ET)
Where to watch: Peacock (U.S.), DAZN (Canada)
Mikel Arteta found relief from Arsenal's Premier League struggles in the League Cup with Wednesday's 6-0 evisceration of West Bromwich Albion. However, the Spanish tactician named a strong XI for the fixture, while West Brom boss Valerien Ismael completely changed the team that beat Blackburn Rovers in the Championship four days earlier. Six of Valerien's starters were making their debuts.
In short, don't read too much into the Gunners' midweek victory.
A more accurate (and perhaps more sobering) gauge of where Arsenal are at will come on Saturday. Manchester City host Pep Guardiola's old assistant Arteta at the Etihad Stadium, emboldened by last week's 5-0 defeat of Norwich City and 10 wins from their last 11 meetings with Arsenal in all competitions.
Two losses and no goals already represent Arsenal's worst start to a league season in club history. It could get even worse in east Manchester.
Prediction: Arsenal battle hard but fall to another league defeat
Liverpool vs. Chelsea
When: Saturday, Aug. 28 (12:30 p.m. ET)
Where to watch: NBC (U.S.), DAZN (Canada)
Thomas Tuchel can do no wrong. The Chelsea squad took to his tactical instructions quickly after his January arrival, and the Blues are now looking to build on last season's Champions League success. This summer's signing of Romelu Lukaku will certainly help with that, and other big names will follow.
But what about Liverpool? Their excellence over the 2018-19 and 2019-20 campaigns seems to have been forgotten following last term's disappointing title defense, and that's unfair. Virgil van Dijk is fit again and promises to forge one of Europe's strongest defensive partnerships with new arrival Ibrahima Konate, while other players in Jurgen Klopp's ranks – namely Thiago Alcantara, Diogo Jota, and Fabinho – improve the first team significantly when they're out of the treatment room.
Trent Alexander-Arnold also appears to be back to his best, much to the dismay of Liverpool's rivals.
Saturday's fixture could prove to be an early sign that a lot of people were foolish to write off Liverpool as one of this season's strongest Premier League title contenders.
Prediction: Eventful draw
La Liga
Atletico Madrid vs. Villarreal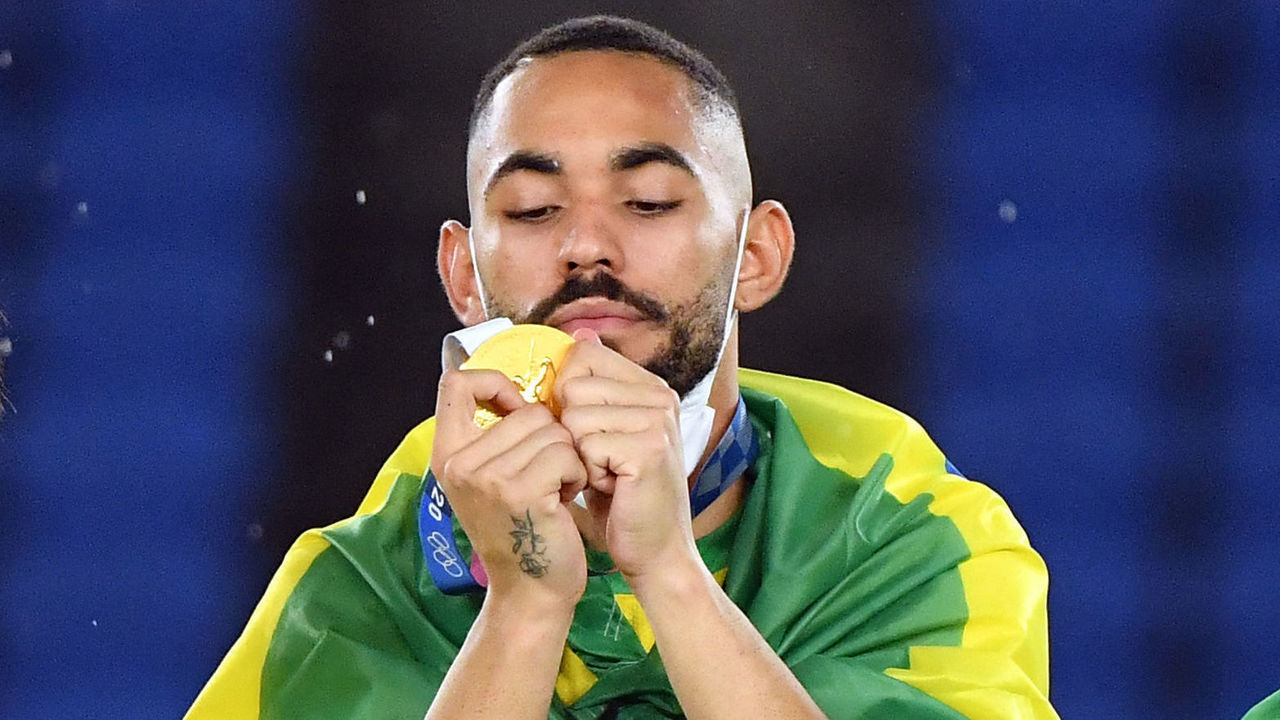 When: Sunday, Aug. 29 (4:00 p.m. ET)
Where to watch: ESPN+ (U.S.), streaming with TSN (Canada)
Atletico Madrid may have picked up one of the signings of the summer with versatile attacker Matheus Cunha.
At just 22 and with a price tag of €30 million, it's a mystery why more clubs weren't competing for the Brazilian's signature. He has improved immeasurably since he moved to Hertha Berlin from RB Leipzig in search of first-team football in January 2020, using his skill and trickery to bamboozle defenders and his tactical intelligence to drop between the lines, link play, and pull opponents out of position.
He moves to the Spanish capital after helping his country win gold at the Tokyo Olympics, and Atleti fans will be desperate to see him at the earliest opportunity – perhaps as soon as Sunday.
For Villarreal, a trip to the reigning Spanish champions hasn't come at a very convenient time. The Yellow Submarine have drawn their first two matches of the season 0-0 so may need to look elsewhere for inspiration – perhaps from ultra-confident, free-scoring winger Arnaut Danjuma who recently arrived from Bournemouth – to unlock Diego Simeone's stubborn backline.
Prediction: Atletico Madrid carve out a classic 1-0 victory
Bundesliga
Wolfsburg vs. RB Leipzig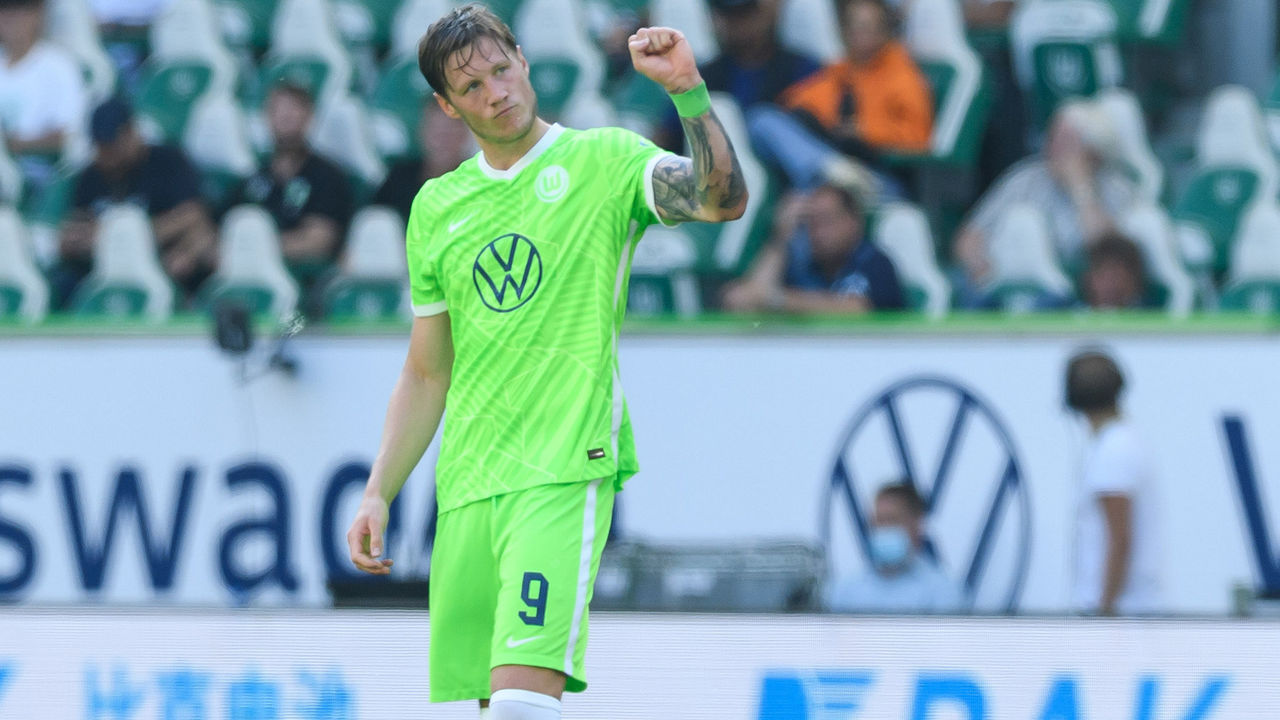 When: Sunday, Aug. 29 (11:30 a.m. ET)
Where to watch: ESPN+ (U.S.), Sportsnet World (Canada)
Mark van Bommel may feel embarrassed for getting Wolfsburg kicked out of the DFB-Pokal after he accidentally made six substitutes against fourth-tier opposition, but he should otherwise be optimistic about a promising season in Lower Saxony.
The former Dutch international kept hold of the players who thrived under predecessor Oliver Glasner, with Wout Weghorst still on the books after last term's 20-goal haul and Maximilian Philipp turning his loan from Dynamo Moscow into a permanent transfer. Lukas Nmecha, who scored a late winner off the bench against Hertha Berlin last weekend, could also prove to be a wise signing after the 22-year-old notched 14 goals in the past Belgian top-flight term.
Wolfsburg also landed in a Champions League group with Lille, Sevilla, and Red Bull Salzburg. They have a realistic chance of reaching the knockout rounds.
As for this weekend, Wolfsburg have drawn their last four league scuffles with Leipzig. However, the visitors lost their two first-choice center-backs during the offseason, so Wolfsburg should fancy their chances of victory at the Volkswagen Arena.
Prediction: Wolfsburg get a narrow win
Ligue 1
Troyes vs. Monaco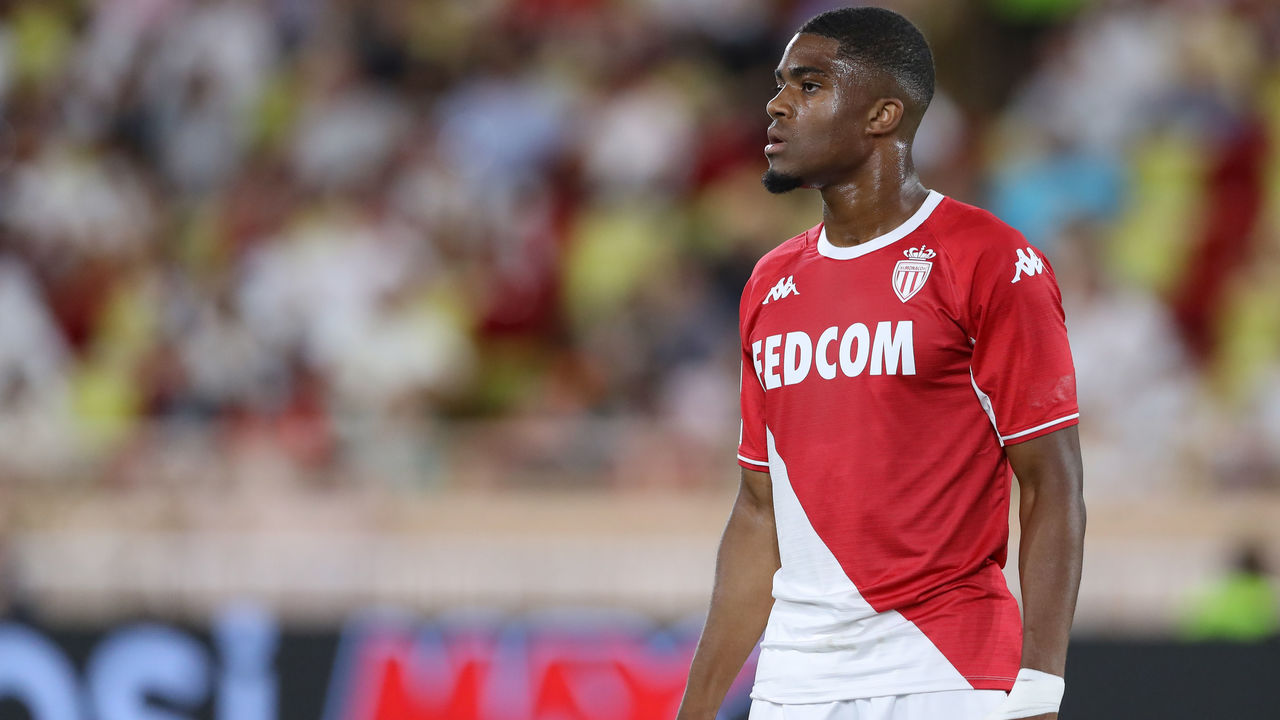 When: Sunday, Aug. 29 (11:30 a.m. ET)
Where to watch: beIN SPORTS (U.S.), Fubo TV or beIN SPORTS (Canada)
The controversy of the Nice-Marseille brawl has dominated the headlines in France, and though no one would approve of those ugly scenes, Niko Kovac will appreciate having the spotlight off him for a few days.
It's been a rough start to the season for AS Monaco. The principality club has just one point from its opening three Ligue 1 matches and was denied a place in the Champions League group stage by Shakhtar Donetsk.
Some rather ineffectual performances from forward Myron Boadu, who cost around €17 million to sign from AZ Alkmaar this summer, is a key area of concern, but it's still early days.
"We have dominated our games and at the end, we haven't got the points we should have had. Right now, it's not positive, but I'm happy with our performances. We're creating chances, it's only a question of time," Kovac said last week before his side lost 2-0 at home to Lens.
Troyes, meanwhile, could hand a debut to Adil Rami. The World Cup winner, 35, joined on a free transfer this week following the termination of his contract at Boavista.
Prediction: Monaco finally get a win on the board … just
This weekend in European soccer: Previews, predictions for 5 must-see games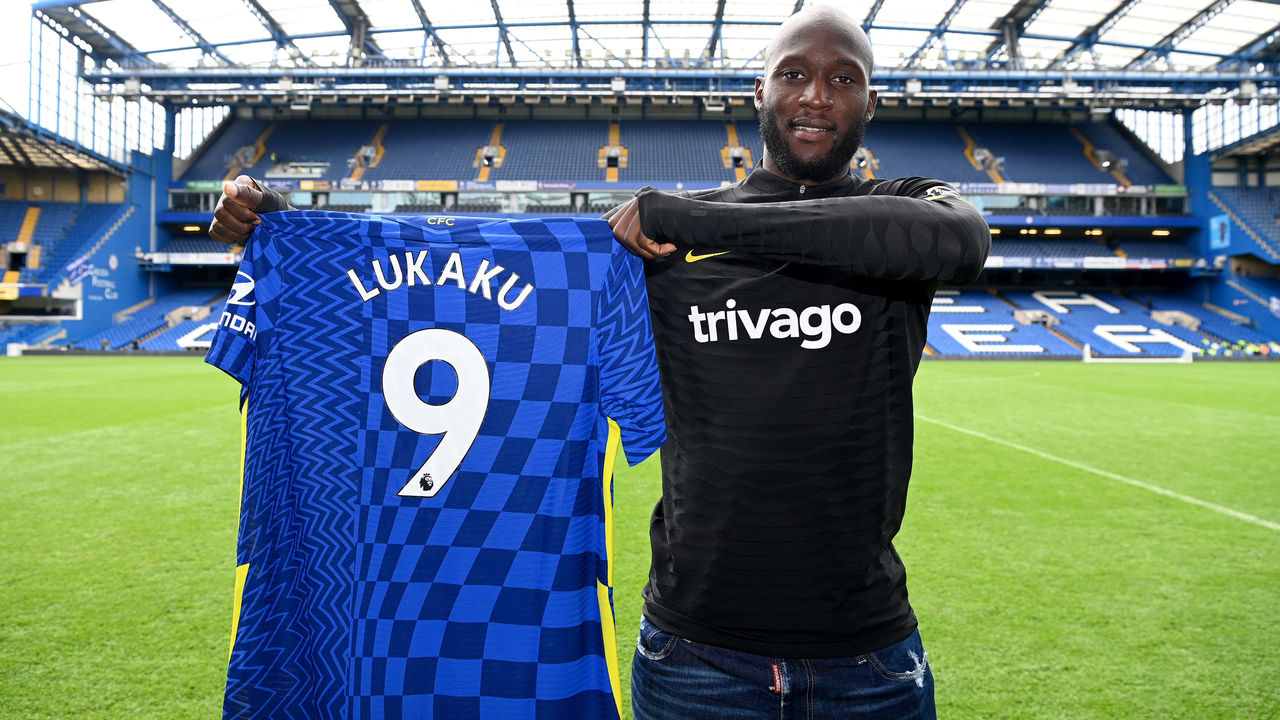 Every week, theScore will pick out the standout matches to watch across Europe. This weekend's slate features a heated London rivalry and the big Serie A kickoff.
Premier League
Arsenal vs. Chelsea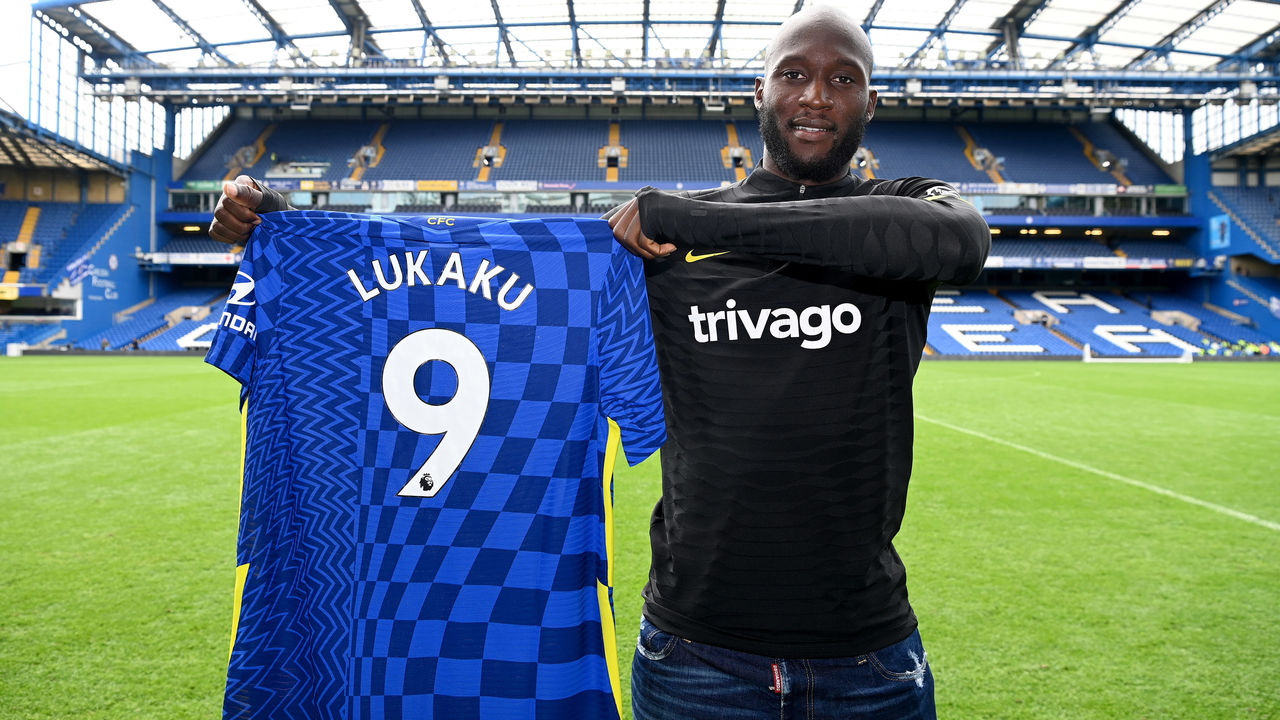 When: Sunday, Aug. 22 (11:30 a.m. ET)
Where: Emirates Stadium
"Yes, I have the No. 9. I am happy and fortunate to be in this situation," Romelu Lukaku said at his official unveiling, no doubt feeling the weight of expectation after luminaries such as Mateja Kezman and Khalid Boulahrouz wore the same digit at Chelsea this millennium.
Jokes aside, the Blues have brokered the return of a player who, in his words, is "more complete" – and that's a frightening proposition for title rivals. Lukaku was criminally underrated when he left for Italy in 2019 after 113 goals over 252 Premier League appearances. In Serie A, he scored 47 times in 72 outings and helped fire Inter Milan to their first Scudetto in 11 years.
The timing of Lukaku's expected debut couldn't be worse for Arsenal. Ben White's £50-million price tag was already under scrutiny before he was overpowered in aerial duels during last week's defeat at Brentford, and Pablo Mari struggled throughout that match under the weight of a high press.
Things could soon look very ugly for Gunners boss Mikel Arteta. A season-opening loss to the Bees and this Sunday's daunting visit from Chelsea is followed by next weekend's trip to reigning Premier League champions Manchester City.
Prediction: Chelsea make things worse for their London rivals
Serie A
Inter Milan vs. Genoa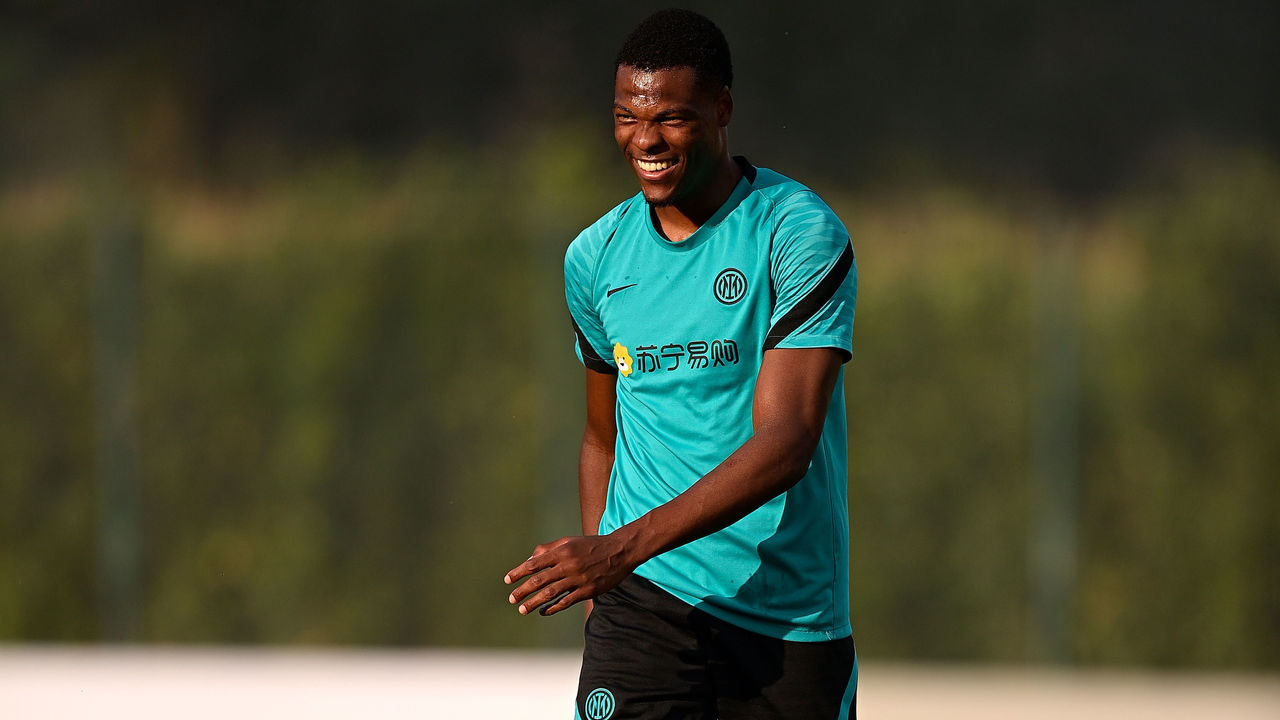 When: Saturday, Aug. 21 (12:30 p.m. ET)
Where: San Siro
Antonio Conte and Lukaku, the most important figures of last season's Scudetto success, are gone. The excellent defensive trio of Milan Skriniar, Stefan de Vrij, and Alessandro Bastoni remain, but otherwise new boss Simone Inzaghi is navigating a turbulent period that is unlikely to end with back-to-back titles for Inter
That doesn't make the Nerazzurri's latest campaign any less intriguing for onlookers, though.
Denzel Dumfries' stock is high after his excellent displays for the Netherlands at Euro 2020, and he could prove a sensible replacement at right wing-back for Achraf Hakimi. It will also be interesting to see if Inzaghi can get the best out of Hakan Calhanoglu, who was often a frustration for AC Milan fans, and if Edin Dzeko can still be a reliable source of goals at 35.
Inter have won each of their past six league meetings with Genoa, scoring 21 and conceding none.
Prediction: Narrow win for Inter
Roma vs. Fiorentina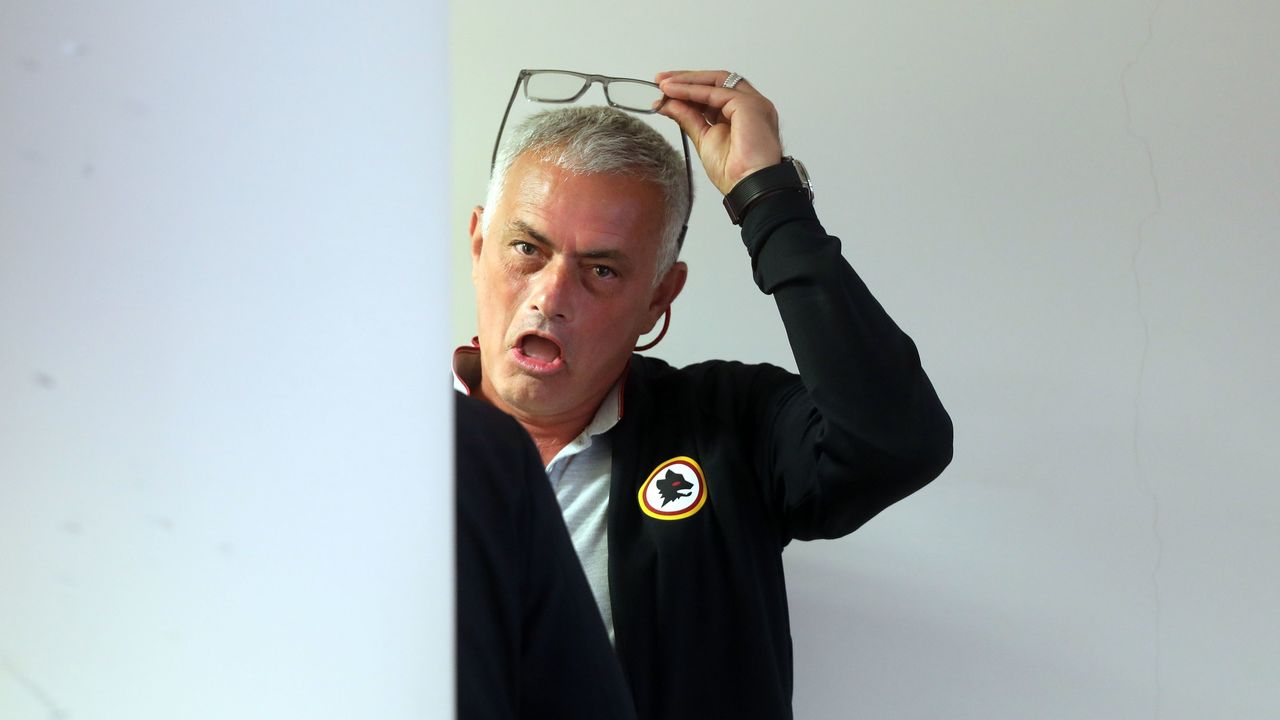 When: Sunday, Aug. 22 (2:45 p.m. ET)
Where: Stadio Olimpico
Jose Mourinho's second stint in Italian football officially begins this weekend as he makes his league debut on the Roma touchline.
The Giallorossi kick off their new season by welcoming Fiorentina to the capital. On paper, the fixture is easily the most intriguing of Serie A's opening weekend. There are certainly compelling storylines to follow with the Tuscan club going into the campaign – Dusan Vlahovic's continued rise, assuming he stays put, is chief among them – but let's be honest, we're all here for Mourinho and his antics.
History, and Roma's explosive preseason, suggest the bombastic Portuguese bench boss will once again be entertaining, even if his shtick has lost its freshness over the years.
Roma have been involved in multiple brawls during preseason – one of them was instigated by Porto madman Pepe, in fairness – and had three players sent off in a 5-2 loss to Real Betis. Fireworks follow Mourinho everywhere. He'll be hoping new signing Tammy Abraham, brought aboard as the replacement for Edin Dzeko, and a fully fit Nicolo Zaniolo can provide pyrotechnics on the pitch this season as Roma look to improve on last season's seventh-place finish.
Prediction: Slim win for Roma
Ligue 1
Nice vs. Marseille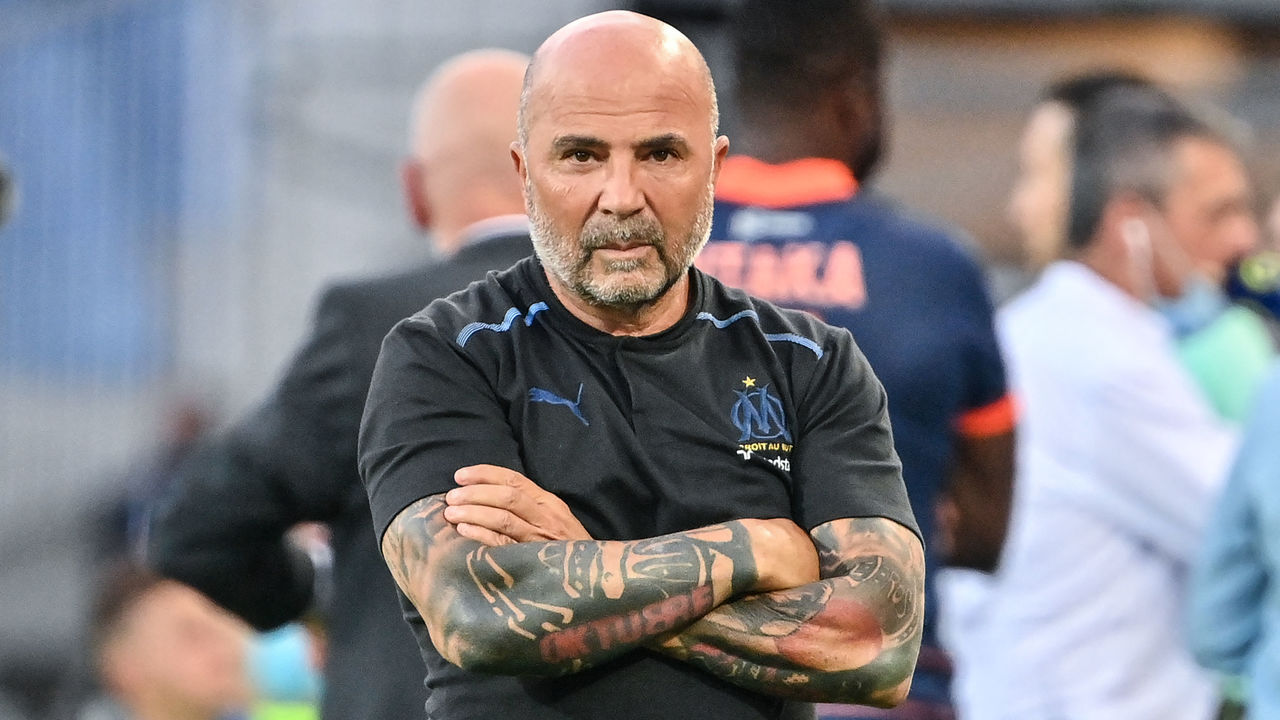 When: Sunday, Aug. 22 (2:45 p.m. ET)
Where: Stade de Nice
Marseille have surprised many with their aggressive approach in the transfer market. Their summer outlay is already close to exceeding their spend from the previous two seasons combined as president Pablo Longoria invests in the work of animated coach Jorge Sampaoli.
The shrewder acquisitions have been most impressive so far. On-loan Roma attacker Cengiz Under has scored twice in two appearances on the right flank and American youngster Konrad de la Fuente, a bargain buy from Barcelona's backup team, has been electrifying down the left.
Longtime OM favorite Dimitri Payet, now 34, continues to be influential, too, with his precise manipulation of the ball and a confidence which borders on arrogance.
Nice can test whether Marseille are for real. Christophe Galtier's side hasn't conceded in its opening two matches and Amine Gouiri, 21, could be set for an explosive campaign after his unheralded excellence for much of last season.
Prediction: Entertaining draw
Bundesliga
Bayer Leverkusen vs. Borussia Monchengladbach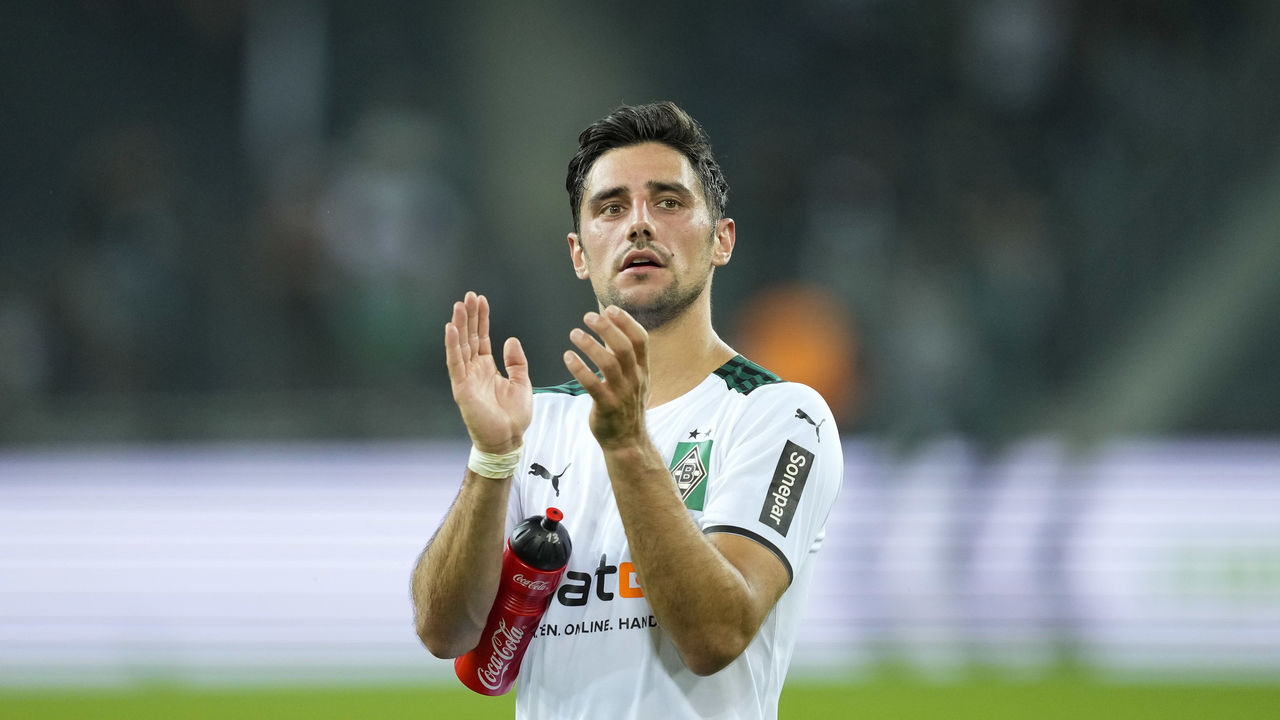 When: Saturday, Aug. 21 (12:30 p.m. ET)
Where: BayArena
Get ready for some goals.
Whenever Bayer Leverkusen and Borussia Monchengladbach face off, they entertain; the two Bundesliga stalwarts have combined for 261 goals in 78 league meetings, good enough for an average of 3.3 tallies per game. Here's hoping they maintain that pace on Saturday.
Leverkusen will rely primarily on Euro 2020 star Patrik Schick, who settled proceedings the last time the two clubs met in March. Teen phenom Florian Wirtz may also be available after dealing with a groin injury to start the season.
Monchengladbach, meanwhile, will look to build on last week's solid draw against reigning champions Bayern Munich and have a multitude of scoring options. Watch out for Patrick Herrmann, in particular; the German winger has scored more goals against Leverkusen (six) than any other team and will likely see action off the bench at some point in the contest.
Prediction: High-scoring draw
Grading the biggest transfers of the summer so far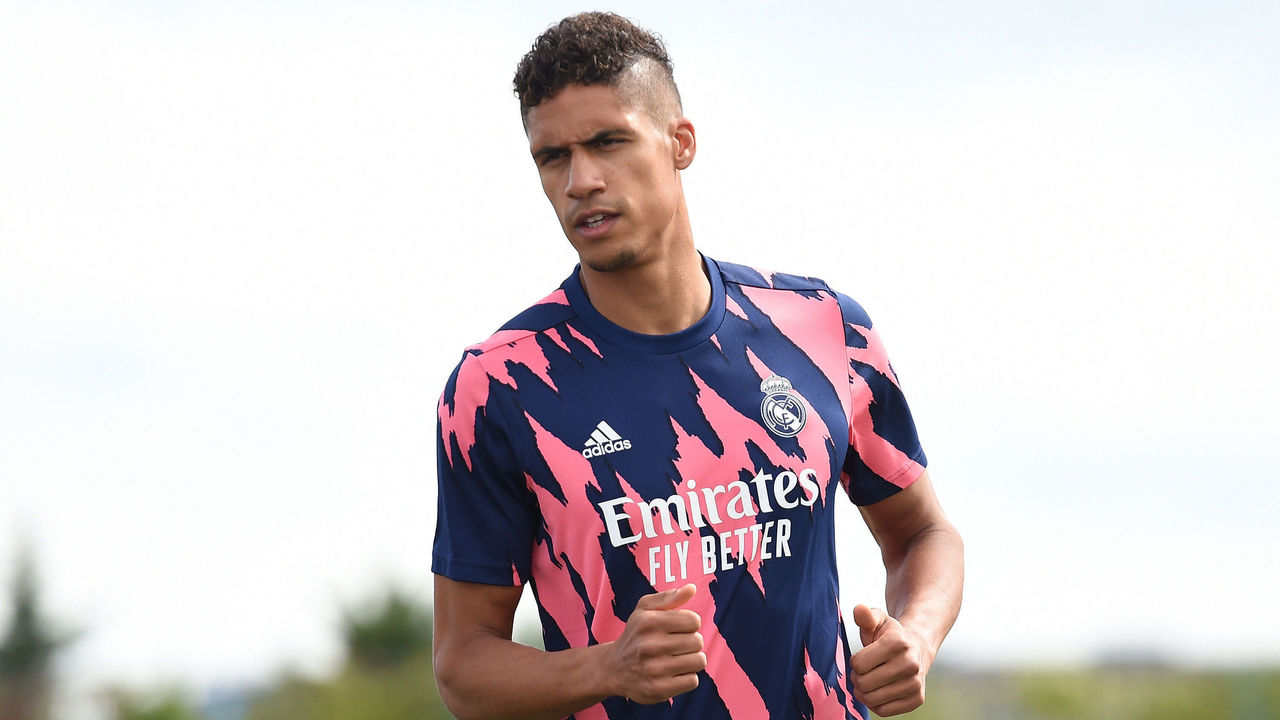 The wheeling and dealing is well underway across Europe. Even as the impact of the pandemic endures, cash is being splashed. Below, we'll grade the marquee deals completed thus far during an eventful summer transfer window.
Jadon Sancho ?? Manchester United
The deal: £73-million transfer (Read more)
Manchester United waited more than a year to sign Sancho, and they saved at least £10 million in doing so. Borussia Dortmund knew they'd have to deal the 21-year-old this summer, or they'd risk losing him on a free transfer in 2022. United – who are usually all too happy to spend big on long-term targets – played the long game, and they played it well.
The English international did his part – he came alive after a difficult start to the 2020-21 season, recording eight goals and eight assists in his final 15 league matches with Dortmund. A right-winger by trade, Sancho played just about everywhere under then-manager Lucien Favre and caretaker boss Edin Terzic, all while supporting Erling Haaland.
Sancho will likely have a more fixed role on the right of United's front line. With Edinson Cavani leading the way and Bruno Fernandes covering the center of the pitch, he will have to provide sufficient crosses along with a good amount of dribbling. But make no mistake: Sancho will complete United's at-times sputtering attack.
Rating: A+
Rodrigo De Paul ?? Atletico Madrid
The deal: €35-million transfer (Read more)
De Paul and Diego Simeone are perhaps the greatest match in recent transfer history. De Paul's relentlessness and versatility fit right into Atletico Madrid's street-fighting ethos.
The 27-year-old is joining Atletico at the perfect time. A two-way midfielder with snarl and panache, De Paul is just as likely to defend as he is to contribute offensively. Atletico can be more than just a defensively solid unit, and De Paul can help them take that next step. Players like Joao Felix and Angel Correa – who are at times held back by their defensive duties – will benefit from their new teammate's all-action style.
Signing such a well-rounded player for a relatively modest €35 million is another victory. Few midfielders on the market possess De Paul's tactical and physical qualities. Just last summer, Atletico sold a similar player in Thomas Partey for €50 million. The capital club is gaming the transfer market once again.
Rating: A
Raphael Varane ?? Manchester United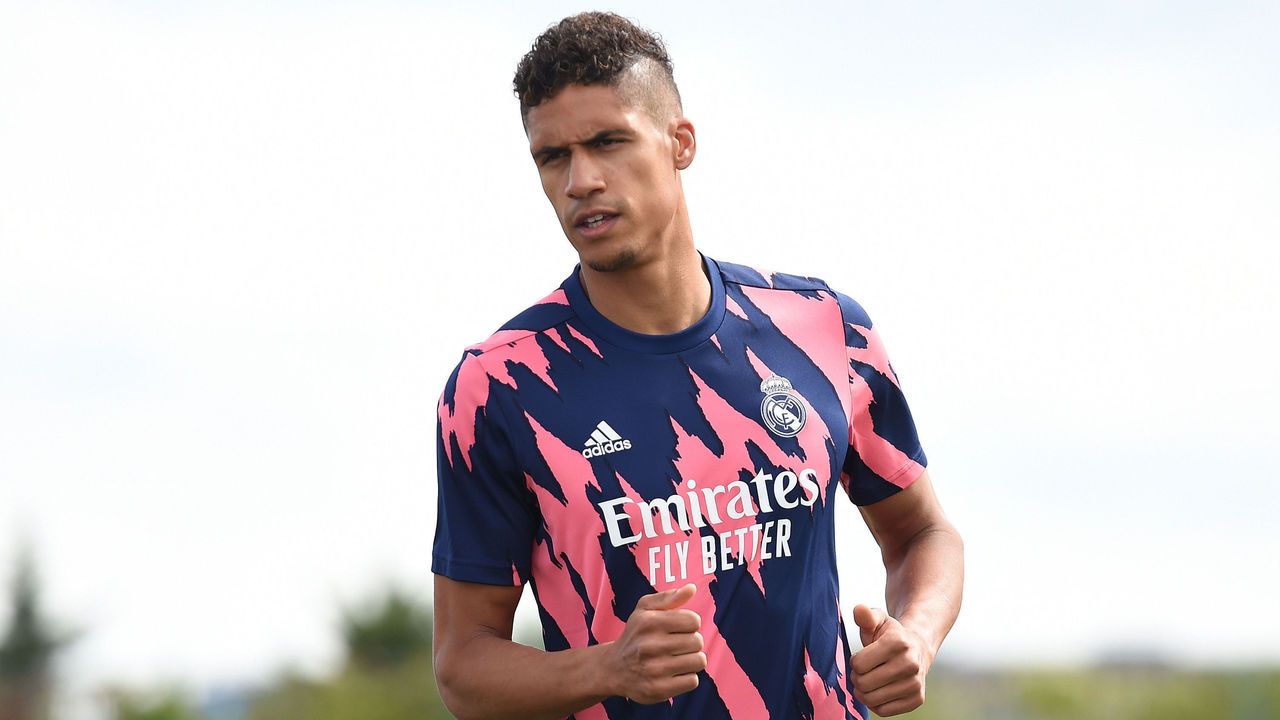 The deal: Reported £34-million transfer (Read more)
Varane is an excellent signing on multiple levels: He's in his prime at 28 years of age, a leader by example, and a serial winner. He's also the perfect partner for Harry Maguire, who can rely on the Frenchman to bail him out if and when he ventures out of position. (Which, as we know, can happen quite a lot.)
Some pundits, including former United defender Rio Ferdinand, question whether Varane can handle the Premier League's intensity. But the defender has four Champions League titles and a World Cup to prove he can. Varane played in the gauntlet that is the Santiago Bernabeu and held his own beside club legend Sergio Ramos. The Frenchman has shown he can meet the demands that come with defending in high-stress situations.
United only had one considerable need to address after signing Sancho, and now that they've covered the center-back position, they could mount a serious challenge for the title. The Red Devils haven't looked this balanced on paper since Sir Alex Ferguson retired as manager in 2013.
Rating: A
Patson Daka ?? Leicester City
The deal: Reported £23-million transfer (Read more)
This may end up being the greatest deal of all when we look back on this transfer window in the near future.
Leicester City being able to pry Daka away from the Red Bull umbrella was a masterstroke. RB Leipzig deciding not to step in and put a stop to it remains baffling, but their loss is the Foxes' enormous gain. The 22-year-old Zambian striker was a scoring machine during his time with Red Bull Salzburg in Austria and has all the tools to excel despite the massive jump in competition level he'll face in the Premier League.
This isn't someone who will wither under the increased pressure and spotlight.
One reason for that is because he won't be thrown to the wolves right away. Daka can play understudy to Jamie Vardy and the resurgent Kelechi Iheanacho this season as he adapts to a new league and country. And that can't be overstated – many talented players don't succeed following a big transfer simply because the club hasn't considered the acclimation process. Leicester deserve credit, not only for identifying an elite young talent but also for putting him in a position to thrive.
Rating: A
Achraf Hakimi ?? Paris Saint-Germain
The deal: Reported €60-million transfer (Read more)
Taking advantage of another team's financial misfortune – or poor planning – is as important as identifying skill in the transfer window. When a golden opportunity arises, you have to pounce. Paris Saint-Germain did exactly that in plucking Hakimi from Inter Milan.
The flying Moroccan wing-back was an essential piece of Antonio Conte's title-winning side last season, but the Nerazzurri's cashflow problems made him an obvious candidate to move. PSG, which started Alessandro Florenzi, Mitchel Bakker, and Abdou Diallo at full-back over two legs of their Champions League semifinal defeat, desperately needed an upgrade at the position and scooped up arguably the most exciting possible option.
The 22-year-old gives PSG yet another electrifying attacking outlet, which will only free up space and make life easier on star duo Kylian Mbappe and Neymar. Hakimi could very well lead Ligue 1 in assists this year, and he may be the final piece the free-spending French giants need to get over the Champions League hump.
Rating: A
Gianluigi Donnarumma ?? Paris Saint-Germain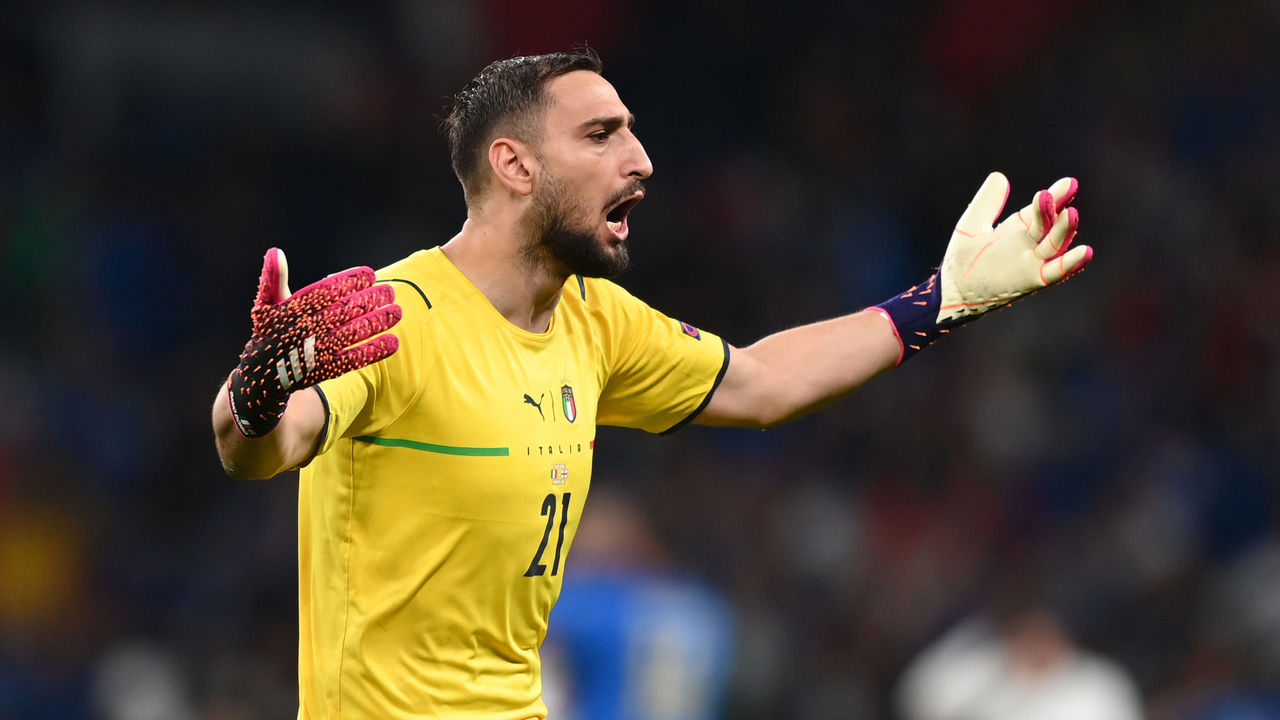 The deal: Free transfer (Read more)
It became clear very early in the summer that Donnarumma would leave AC Milan on a free transfer. But few, if any, clubs could offer him more than the reported €8 million in wages that the Rossoneri were prepared to pay him. Credit must then go to his agent, the notorious Mino Raiola, for finagling a deal worth around €12 million per campaign with PSG.
Donnarumma is a generational goalkeeper and most certainly worth the money. The 22-year-old won Euro 2020 with Italy and claimed the tournament's MVP award. If he continues to win titles, he could even go down as one of the very best, alongside the likes of Gianluigi Buffon and Manuel Neuer.
However, PSG re-signed goalkeeper Keylor Navas only a few months earlier, and with Navas likely to make way for Donnarumma, the squad could split into two camps. Several players – including newcomer and former Real Madrid teammate Ramos – count Navas as a friend. So, while Donnarumma was as close to a no-brainer as you'd find in the transfer market, his arrival could create unnecessary drama.
Rating: A-
David Alaba ?? Real Madrid
The deal: Free transfer (Read more)
Addressing an area of sudden weakness, Real Madrid were preemptive in convincing Alaba to shun plenty of other suitors in favor of the Spanish capital. Good thing, too.
While the brass may have known all along that iconic captain Sergio Ramos was on his way out, the aforementioned Raphael Varane's departure was more of a surprise, and it made the existing decision to recruit Alaba on a free transfer even more critical.
The supremely versatile Austrian footballer figures to slot directly into the heart of Real Madrid's defense this coming season, with the left-back role already belonging to Ferland Mendy. If Alaba's previous spell working with Carlo Ancelotti at Bayern Munich is any indication, the 29-year-old is going to play a lot of minutes under the Italian tactician, who is clearly an admirer.
Rating: B+
Memphis Depay ?? Barcelona
The deal: Free transfer (Read more)
Barcelona's crippling debt has forced the club to hunt for bargains this summer and perhaps well into the future. The financial situation at Camp Nou is, in a word, dire. And yet, they still managed to add an outstanding attacking piece in the form of Depay, who should provide the spark that Antoine Griezmann has never truly delivered since his arrival.
The Dutch forward, 27, is coming off an excellent campaign with Lyon where he put up gaudy raw numbers and, crucially, backed them up with dominant underlying figures. Not including penalties, his expected goals plus assist total last season (25.5) was fifth-best across Europe's top leagues. Depay was behind only Lionel Messi, Robert Lewandowski, Erling Haaland, and Romelu Lukaku in that category. That's some decent company.
And now Depay gets to play for a manager who clearly values his talent and will entrust him with plenty of minutes.
Rating: B
Ben White ?? Arsenal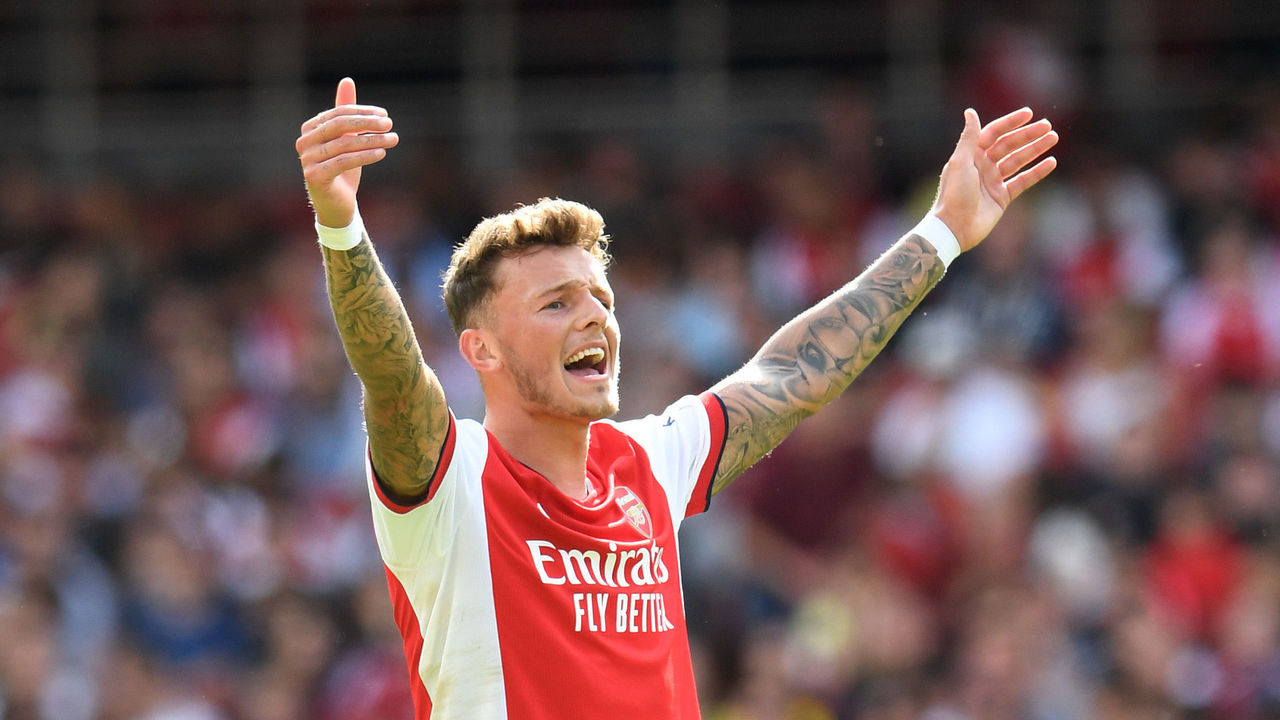 The deal: Reported £50-million transfer (Read more)
After making several blunders in their defensive recruitment over the years – don't spend €20 million on Sokratis Papastathopoulos, kids – Arsenal appear to have finally done something right in this space, signing White from Brighton and Hove Albion.
There's been distress amongst the fan base over the £50-million price tag – especially as the team completed the deal around the same time United secured World Cup winner Varane's services for far less – but it's important to remember the variables at play. At 23, White is younger, had multiple years remaining on his contract, and didn't publicly push for a move away, putting Brighton was in a position of negotiating strength. The premium for Premier League ability, especially within the league, is very real, too.
That's not to say there isn't risk involved – £50 million is a lot of money, of course – but if the English center-back develops into a mainstay over the coming years, the Arsenal brass will be vindicated.
White's speed makes him an ideal fit for Arsenal's high defensive line, but perhaps his comfort on the ball and distribution range, with both feet, are even more vital than his innate abilities at the back. The deal was a little bit rich, but White makes the Gunners better right now and has upside for the future.
Rating: B-
Sergio Ramos ?? Paris Saint-Germain
The deal: Free transfer (Read more)
PSG had no problems giving Ramos a multi-year contract but refused to extend an offer to Thiago Silva, a fan favorite and former club captain. Sporting director Leonardo preferred to reward a 35-year-old who's coming off an injury-ravaged campaign.
None of it makes sense.
Maybe PSG have a case of seller's remorse. Silva went on to win the Champions League with Chelsea, showing plenty of the leadership that PSG lost when they allowed the Brazilian center-back to leave on a free transfer.
Ramos should fill some of the void, but it's unclear how effective he'll actually be on the pitch. The Spaniard suffered many setbacks last season, including several knee and muscle injuries that limited him to just 15 starts in La Liga – his fewest since the 2003-04 campaign with Sevilla.
Rating: C-