World Cup roundup, Day 7: Messi's magic moment, fearsome France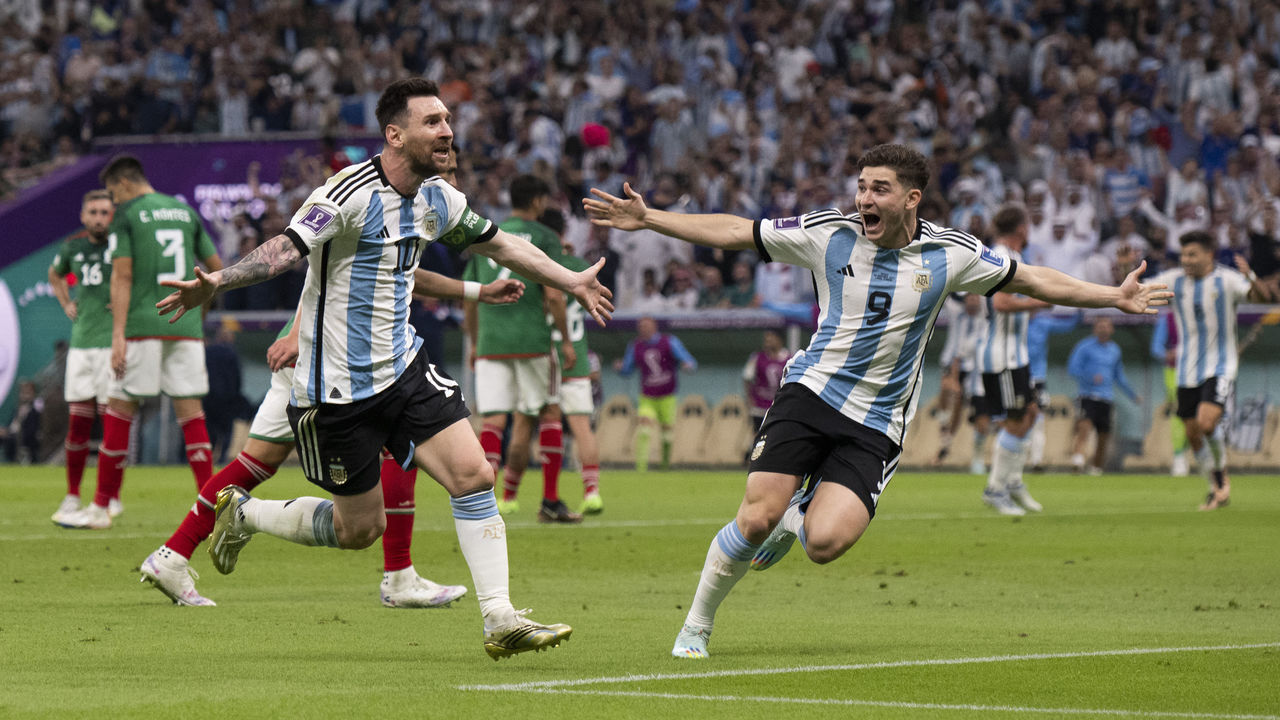 The 2022 World Cup is in full swing. At the end of every matchday, we'll review the biggest talking points emanating from Qatar and break down all the action on the pitch. Below, we look back on Day 7 of the tournament.
Argentina stays calm – and reaps rewards
Argentina poked and prodded at Mexico's backline for 40 minutes before finally attempting a shot on goal. Lautaro Martinez's header, though, went well wide, forcing La Albiceleste to break for halftime Saturday with virtually nothing to show for their dominance in possession.
Enter Lionel Messi. A left-footer from range found the bottom corner, Argentina went up 1-0, and a national team that's frequently come up short mitigated further disaster. A draw would've left Argentina in third place in Group C ahead of its final match Wednesday against Poland and in need of a draw between Mexico – one of the most underwhelming sides in Qatar – and surprise package Saudi Arabia just to have a chance of reaching the knockout stage.
Except Argentina didn't play with the urgency many teams in its position would have. It didn't gun for goal. Messi's only touch in the penalty area was an unsuccessful dribble in the 76th minute, and Angel Di Maria toiled on the wings without breaking through Mexico's force field. But the methodical play eventually paid off. The deeper Messi dropped, the more space he found, and he manipulated that space to his advantage, lulling Mexico into a false sense of security before firing a snap shot past goalkeeper Guillermo Ochoa in the 64th minute. Di Maria's dribbling took attention away from Messi, allowing him breathing room and, ultimately, the time to score.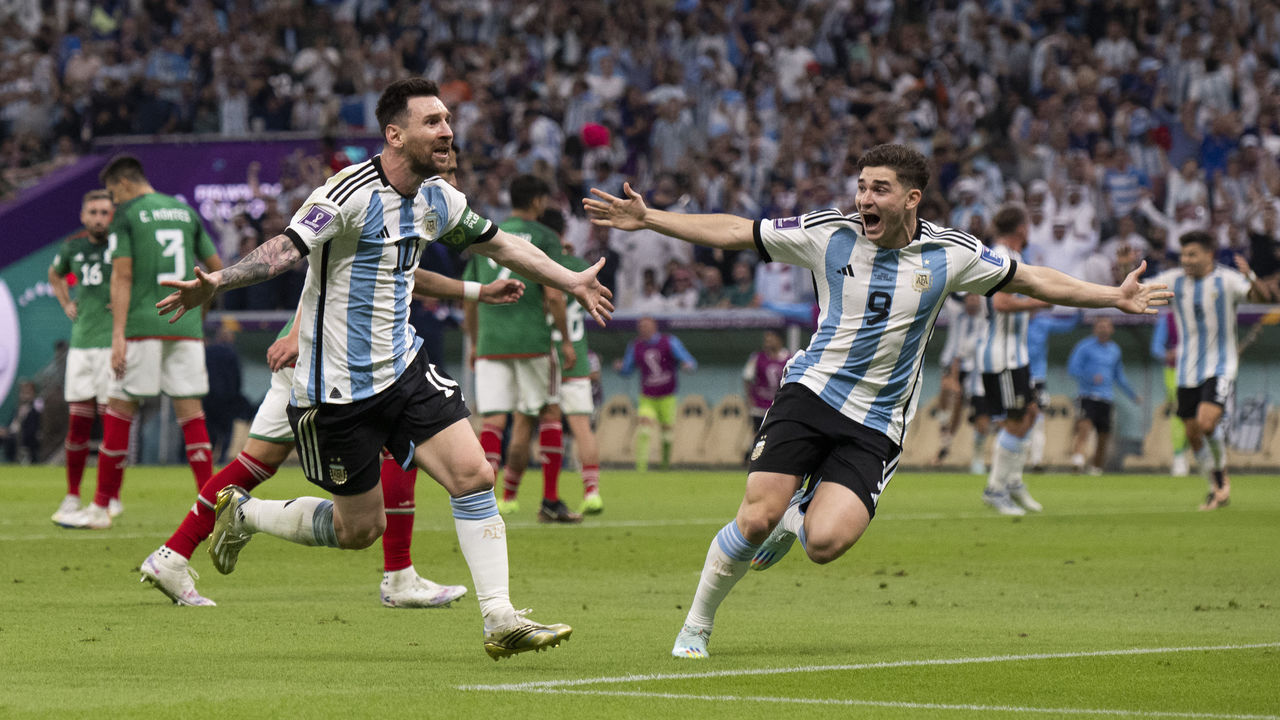 That goal, followed by Enzo Fernandez's wonderful insurance marker, signaled Argentina's belated arrival to a tournament many expected it to win. It also showed that these players won't panic. They didn't launch cross after cross in the hopes that one of their diminutive forwards would get to them. You could hardly tell they were in survival mode.
Argentina's self-belief has been evident since it won the Copa America in July 2021.
"The reality is that the team plays with more calmness now, because the external pressure of not winning isn't there anymore," Messi said before Argentina's World Cup campaign kicked off with a 2-1 loss to Saudi Arabia. "I always tell them that, or I used to say that before we won, that tomorrow is a new day, and we have to be calm. That was the only way we could play and develop our game. We achieved that, and we're going onto the pitch calmer than ever.
"That's crucial in order to play in such a big tournament like a World Cup. Go out there calm."
That patience is Argentina's biggest strength, and it's slowly showing its merits.
Griezmann is France's unsung hero
Kylian Mbappe's performance against Denmark on Saturday didn't tell us anything we didn't already know. He's a match-winner and a generational player who's on his way to breaking every scoring record imaginable. Of course he'd score the goals that booked France's place in the knockout stage.
But he's not the only reason for his country's success in Qatar. Antoine Griezmann has carved out an equally influential role in France's squad, providing both cover in defense and inspiration in attack.
It's refreshing to see Griezmann in this kind of form. Coming off a horrible year at Barcelona, the 31-year-old returned to Atletico Madrid a broken player. He even found himself on the bench at the start of the season, playing only 30 minutes at a time.
Now released from virtual purgatory, Griezmann is back to his usual self, making plays all over the pitch to help his squad while his teammates take the spotlight.
Griezmann set up Mbappe's game-winning goal in the 86th minute but also led the team with two interceptions and four successful tackles. He made more touches in France's own end than he did in the final third, and he quarterbacked play from deep-lying positions.
(Courtesy: WhoScored)
One particular defense-splitting pass nearly forced Denmark's Andreas Christensen into a red card. His all-action play gave France the momentum it needed to score a victory against a Danish side that had beaten it twice before in 2022.
Szczesny's penalty prowess
Most players, teams, and fans celebrate the awarding of a penalty kick with gusto. It's understandable. The majority of them are converted, after all. But, when Wojciech Szczesny is between the posts, you can't exhale until the job is done. Saudi Arabia learned that lesson the hard way Saturday.
The Polish netminder rescued his team, and kept the Saudis at bay, with an immaculate double save in first-half stoppage time of Poland's eventual 2-0 win. Szczesny sprung to his right to thwart Salem Al-Dawsari's low penalty before immediately vaulting back to his feet and making a second, vastly more impressive fingertip save from Mohammed Al-Burayk on the rebound.
He was swarmed by his teammates, who pumped their fists and roared their approval for the outstanding sequence of stops. It was a familiar sight for the 32-year-old; Szczesny turned aside three spot-kicks last season for Juventus.
Saudi Arabia was the better and brighter team for large portions of Saturday's contest, creating some excellent chances, but it couldn't solve Szczesny, who delivered the best performance from a netminder in the tournament with five saves. He's now nullified more shots (nine) than any goalkeeper at the World Cup thus far.
Once derided during his time at Arsenal, Poland's No. 1 was showered with praise after getting his team within touching distance of a first appearance in the World Cup knockout stage since 1986.
Don't forget the Duke
Much of the pre-tournament attention surrounding Australia was elsewhere. Aaron Mooy is the team's undisputed superstar, the eccentric Jason Cummings earned a call-up despite previously representing Scotland, and 18-year-old Garang Kuol – who's yet to start a senior game for club or country – is heavily hyped.
Not many column inches were dedicated to Mitchell Duke. The third-oldest outfield player in coach Graham Arnold's squad, he's played for modest clubs in Australia, Saudi Arabia, and Japan.
Now, Mitchell's name has been etched into Socceroos folklore after his flicked header proved enough to secure an emotional 1-0 victory over Tunisia – the Aussies' first at the World Cup in over 12 years.
The result left Arnold wiping away tears and prompted a celebratory team rendition of Men at Work's 1981 hit single "Down Under." Even Martin Boyle, who was ruled out of the tournament due to injury, joined the lively huddle on crutches.
But the day undoubtedly belonged to Mitchell, who scored his first competitive goal for his country in over a year. He celebrated by forming a "J" with his fingers as a tribute to his son Jaxson.
"I haven't seen it yet, but apparently he did it back to me from the stadium, which was a really special moment that I'm going to treasure for the rest of my life," Duke said.
Quick free-kicks
De Bruyne: 'No chance' of Belgian glory
Many World Cup viewers wrote off Belgium's chances of winning the tournament after the Red Devils' fortuitous opening win over Canada. But Kevin De Bruyne wasn't convinced of his national team's credentials weeks earlier. "No chance, we're too old," the midfielder said during an excellent interview with The Guardian's Simon Hattenstone published on Saturday, adding, "I think our chance was 2018. We have a good team, but it is aging. We lost some key players." Belgium faces Morocco on Sunday.
Serbia charged for Kosovo banner
Serbia is awaiting its punishment after FIFA found the team breached its disciplinary rules regarding "demonstrations of a non-sporting nature." A banner displaying a map of its country with Kosovo – a neighboring state that declared independence from Serbia in 2008 – within its borders hung over the lockers of Milos Veljkovic and Andrija Zivkovic before Thursday's 2-0 defeat to Brazil. The slogan "No Surrender" was daubed over the image. The message comes in a year when tensions have risen between Kosovo, its minority Serbian population, and the nation of Serbia.
FIFA representative defends CR7 penalty call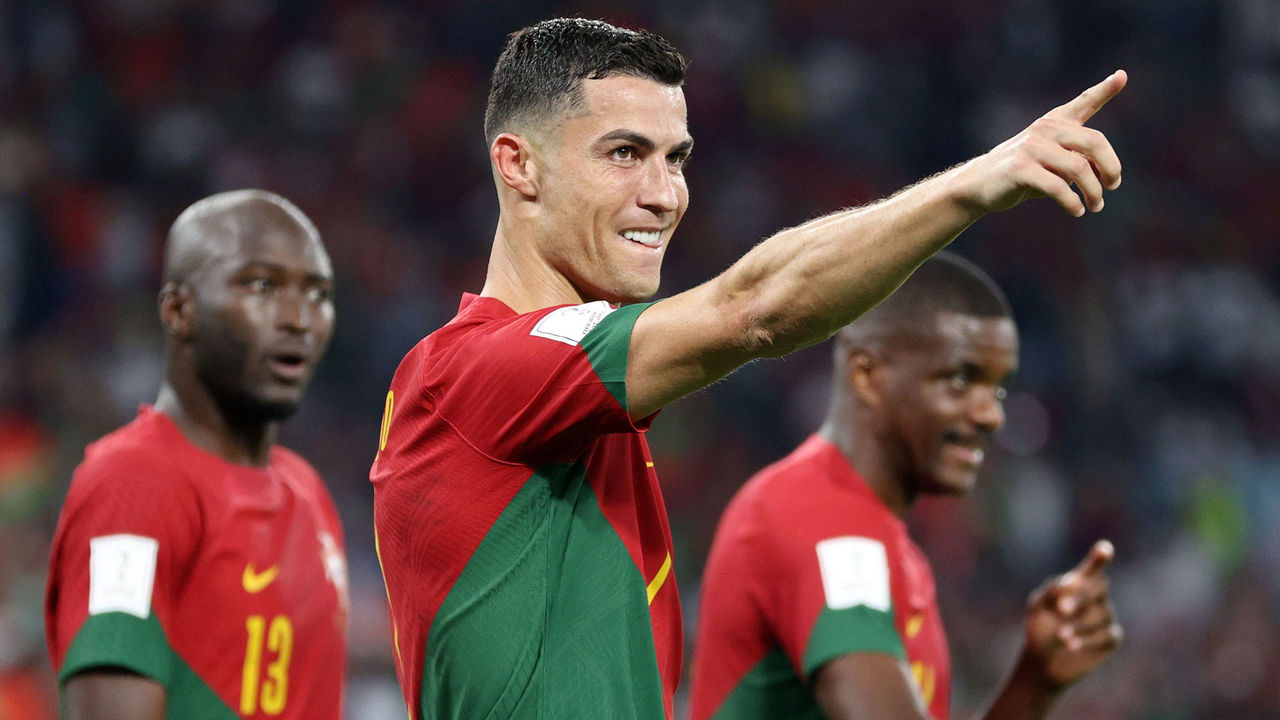 Cristiano Ronaldo's record of scoring in five separate World Cups overshadowed the decision that led to his goal. Ghana coach Otto Addo described the penalty call as a "gift." Onlookers wondered why the referee wasn't asked to consult his pitchside monitor. But now, the awarding of Ronaldo's dubious spot-kick has been defended by a member of FIFA's technical study group. Rather than express sympathy for the Ghanaian team, Sunday Oliseh – who represented Nigeria at two World Cups – praised the Portuguese frontman for his "total genius" to draw a foul from Mohammed Salisu. "Maybe the strikers are getting smarter," he added on the high number of penalties in Qatar.
Comeback or collapse for Germany?
A key sponsor has withdrawn its support of the men's team. The World Cup viewing figures for the Japan defeat were the lowest in Germany for over 30 years. With dwindling support back home, Germany's seaside base must feel like a lonely place right now. Hansi Flick knows what's at stake: He's dubbed Sunday's showdown with Spain "our first final" as Germany attempts to avoid two World Cup group-stage exits in a row. The must-watch clash between the European giants concludes this weekend's slate.
Special moment for Enzo Fernandez
What a way to score your first senior international goal. Fernandez, the ascendant 21-year-old midfielder, helped turn the tide against Mexico after being introduced off the bench in the second half. Mexico had largely nullified a jittery Argentina throughout a tense affair in Lusail. It was always going to take something special to break the deadlock. Messi delivered that with his eighth World Cup goal – the same number Diego Maradona scored. But Fernandez's sumptuous curling effort to cap the win was even better. The Benfica youngster, destined for a big transfer in the very near future, gave Argentina more control in midfield with his energy and passing range. Lionel Scaloni's decision not to start him in the first two matches wasn't entirely surprising, considering the groove Argentina found en route to Qatar, but Saturday's showing, both from the team and the midfielder himself, made it abundantly clear: Fernandez needs to start every game from here on out.
Stat of the day
Two tie Zizou.
Tweet of the day
Messi really is a father figure for this Argentina side.
Why does European soccer keep ignoring African coaches?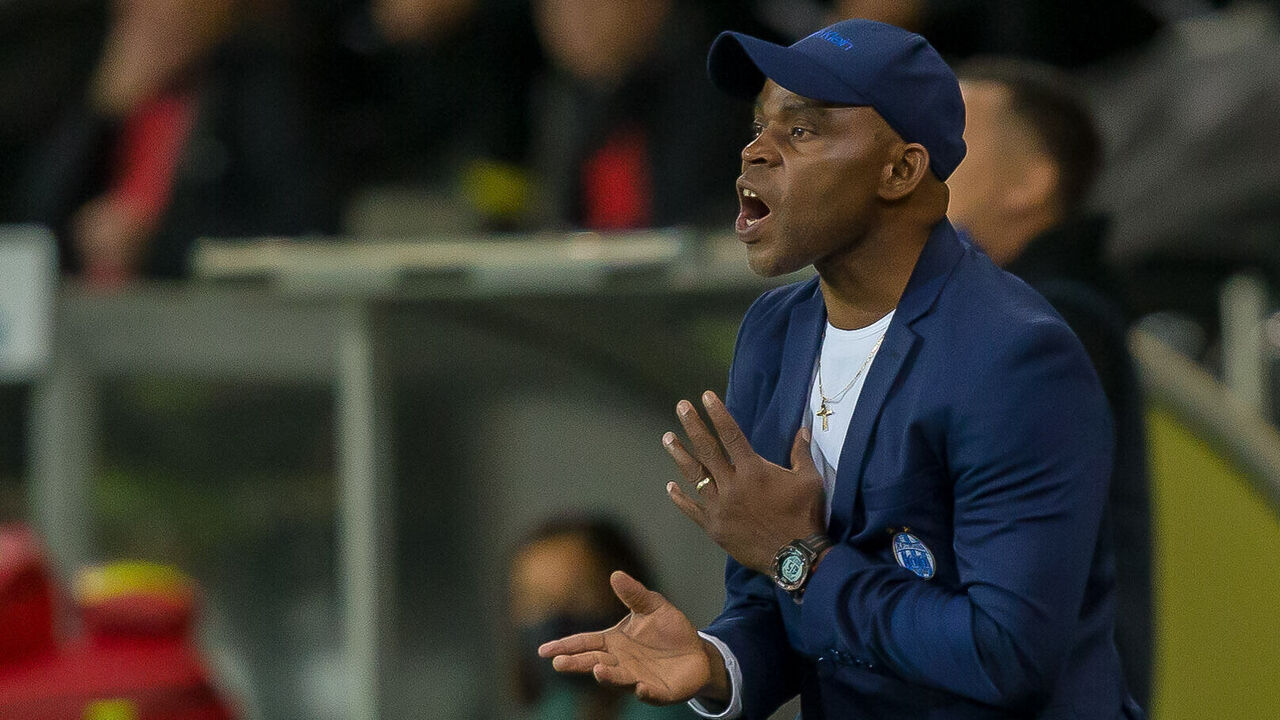 The rest of Europe didn't take notice when Albanian club KF Tirana hauled itself out of relegation trouble before miraculously clinching the title in 2020. For a continent where Champions League glamor and the wealthiest domestic competitions hog the limelight, Albanian football isn't even an afterthought.
But on this occasion, Tirana's climb up the Kategoria Superiore table captured the attention of millions outside Europe. Africa was watching.
"I didn't follow the directive of the owner of the team, or the president or the directors, because they have been doing it the wrong way – and that is why the team didn't win the league for 11 years," former Nigerian international Ndubuisi Egbo told theScore about how he became the first African coach to guide a European team to a league title.
"It's like Frank Sinatra: I did it my way."
Albania's most successful club was a mess. In addition to the boardroom issues that contributed to Tirana's prolonged title drought, Egbo found the squad's "harmony was destroyed because the players were arguing and fighting with each other." He tried to ignore club politics and address some of its problems in simple ways, like putting players in their correct positions. Most crucially of all, in his debut at the helm, he masterminded Tirana's first win over archrival Partizani Tirana in almost six years.
It sparked a 17-match unbeaten run across all competitions. Tirana, once sitting eighth in a 10-team league, went on to win their 25th Albanian title, finishing the campaign with a four-point cushion atop the league.
It wasn't all good news, though: Egbo's incredible Tirana turnaround came amid a backdrop of racism from opposing supporters. He had a banana thrown at him. He was spat at. He felt people around the country wanted him to fail because he's Black.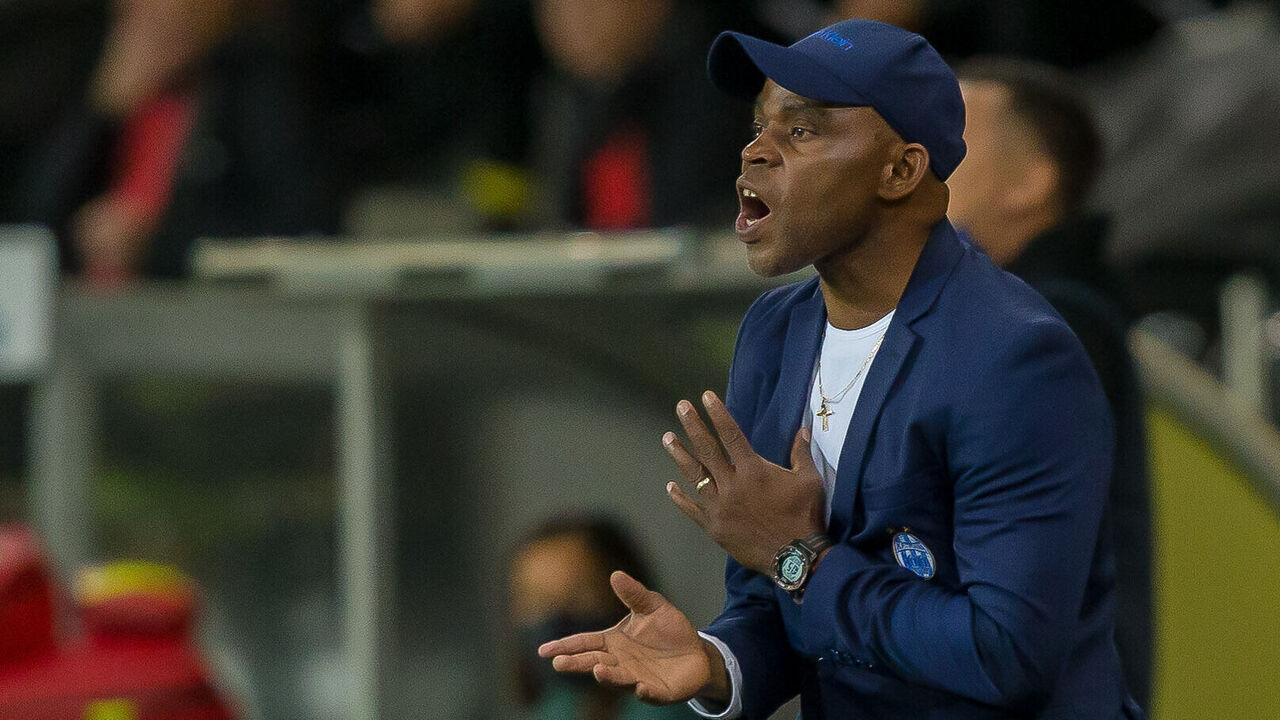 "It's what motivates me," Egbo said about racism he experienced firsthand.
Egbo's played and coached in Albania. The former goalkeeper, who experienced two Africa Cup of Nations campaigns with Nigeria, became an Albanian citizen in 2014 and speaks the language fluently.
"Even though I'm Albanian by citizenship, still they will always see you as a foreigner," Egbo said.
Egbo refused to be cowed by the racists, and won. He's a trailblazer: the first African coach to win a domestic title in Europe, and the first from the continent to qualify for any European competition. Many African and Black coaches called him after his achievements in Albania. He showed them what was possible.
'A lack of trust'
Egbo's feat came in 2020, over 130 years after African footballers began making an impression in Europe. A group of African-born stars, headlined by proud Mozambique native Eusebio, famously helped Benfica win the European Cup twice in the early 1960s. Why did it take African coaches so long to follow in the players' footsteps?
Another rather brutal caveat is that Egbo won a title in what is effectively Europe's football wilderness. But it's no surprise the breakthrough needed to happen in a country like Albania, well beyond the continent's top competitions. Patrick Vieira, the Senegal-born World Cup winner with France, held the greatest coaching job in Europe's top five leagues of anybody hailing from an independent African nation. Vieira oversaw Crystal Palace for 20 months until he was sacked in March – and the English club certainly isn't a giant despite its longstanding Premier League status.
Oluwashina Okeleji, a Nigerian journalist for BBC Sport, understands and feels the frustrations of African managers not getting top jobs in Europe, but he thinks someone from the continent will land one soon.
"Gradually, African coaches are punching," he told theScore.
Okeleji picks out Walid Regragui and Aliou Cisse as coaches he believes are nearing big European breaks. Regragui won two league titles in Morocco: the Moroccan Throne Cup, Qatar's first division; and the African Champions League. He then moved into international management, where he made Morocco the first African team to reach a World Cup semifinal at Qatar 2022. Cisse's guided Senegal to Africa Cup of Nations glory and earned qualification to back-to-back World Cups; his side reached the knockout rounds in Qatar despite the absence of star player Sadio Mane.
Serial trophy winner Pitso Mosimane is another head coach whose achievements should place him among managerial candidates of clubs in Europe's top five leagues, but there's little to indicate that's the case. The South African tactician continues to discuss the lack of African managers in Europe since he's taken over clubs in the Middle East.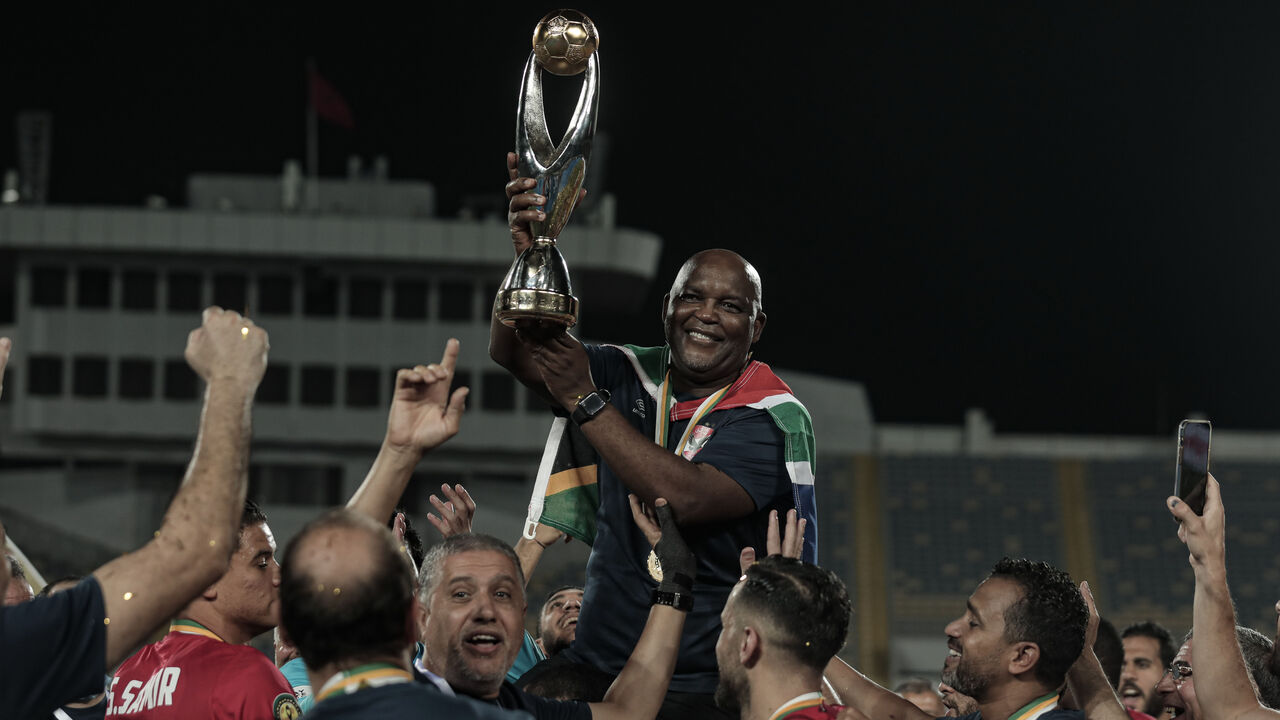 "I don't know what our future will be. Europe is Europe, man – it's not how good you are. I've got all these European Pro Licence coaches here in Saudi and we're beating them every day," Mosimane said in a Radio 2000 interview in May. "Why can't we get a chance?"
Mosimane ended a turbulent period for Mamelodi Sundowns before igniting the most prolific spell in club history with five South African titles, four domestic cups, and its first and only African Champions League triumph. He then tested himself with a move to Egypt's Al Ahly in 2020, where he won a league and cup double, and hoisted the Champions League trophy twice in three years. More recently, he guided Saudi Arabia's Al-Ahli to promotion in his single season in charge before he took over at Al Wahda in the United Arab Emirates in June.
It's an impressive resume – and just one example of many managers who've flourished in African club football (and in Mosimane's case, even further afield). But Europe's focus appears to be elsewhere.
"There's a lack of trust in African managers. There's a lack of belief in their ability," Okeleji said.
"Africans are only good at playing football, they're not good at managing – (it's) a stereotype that has been going on for so long," he added.
In an era where clubs rely heavily on data to find marginal gains on the pitch, fine-tune training methods, and uncover players from around the globe, it's hard to conceive a reasonable excuse for Europe's failure to find a gifted coach from the world's second most-populous continent.
It's not specifically Africans who are overlooked, either. In England, there's a talent drain of Black footballers once they finish playing. The Black Footballers Partnership reported in January that Black players made up 43% of Premier League squads and 34% of squads in tiers 2-4 in 2022, and added in March that only 4.4% of manager-related roles in English football were held by Black employees.
Egbo believes the lack of diversity among coaches presents a missed opportunity for English clubs to improve communication with their players.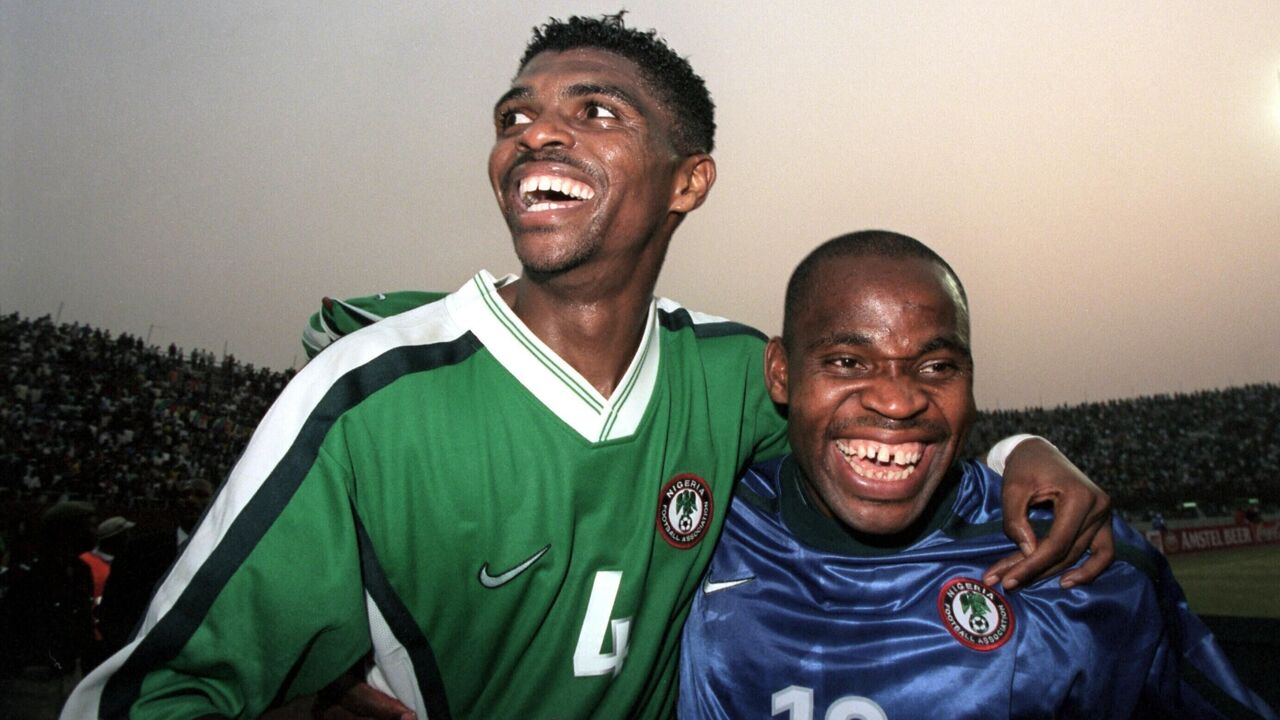 "If you look at the English Premiership, you find that the number of Black African players who are playing there is very high," Egbo, now managing Kosovan side Prishtina, said. "And in many teams you still find they're being coached by European coaches who don't know anything about African culture; who don't understand where the player is coming from, who don't understand what he's going through, who don't understand anything about his family upbringing."
The challenges
A popular suggestion to make European football more representative of society is to introduce something similar to the NFL's Rooney Rule. The policy was adopted in 2003 and made it mandatory for NFL teams to interview minority candidates for positions. The Rooney Rule has undergone several revisions, but today includes requirements like interviewing at least two external minority candidates for head coaching vacancies, and that a minority and/or female candidate be included in the interview process for senior positions like club president or executive roles.
But Seyi Olofinjana, who made 239 appearances across the top two divisions of English football, doesn't feel comfortable with a similar policy for soccer.
"I want to get the job because I'm good enough, rather than some system saying some quota of Black or other ethnic minority should give me a job," he told theScore.
Olofinjana considered leaving football and "going a different route altogether" once he retired from playing. He studied throughout his career, even obtaining a chemical engineering degree before he made his life-changing transfer to Europe, but always felt the pull of the sport. He returned to the Wolverhampton Wanderers in a non-playing capacity, and eventually landed his "dream" job of sporting director with Grasshopper Club Zurich. The position fit neatly with his other studies: he also has masters degrees in project management and sporting directorship, and carries UEFA's top coaching qualifications.
The ex-midfielder, a member of Nigeria's squad for three Africa Cup of Nations tournaments, offers a unique perspective through his year with the Swiss giants. He has empathy for fellow Africans trying and struggling to get into the European game, but also understands some of the barriers preventing this rare leap. He recognizes the huge pool of coaches available in each European country and across its borders, and he's wary of the "very, very short" amount of time coaches are given to adapt in a results-based business.
And when discussing Africans' oft-unsuccessful efforts to move north, it's no surprise that someone with Olofinjana's education is mindful of the coaching qualifications required to manage in Europe.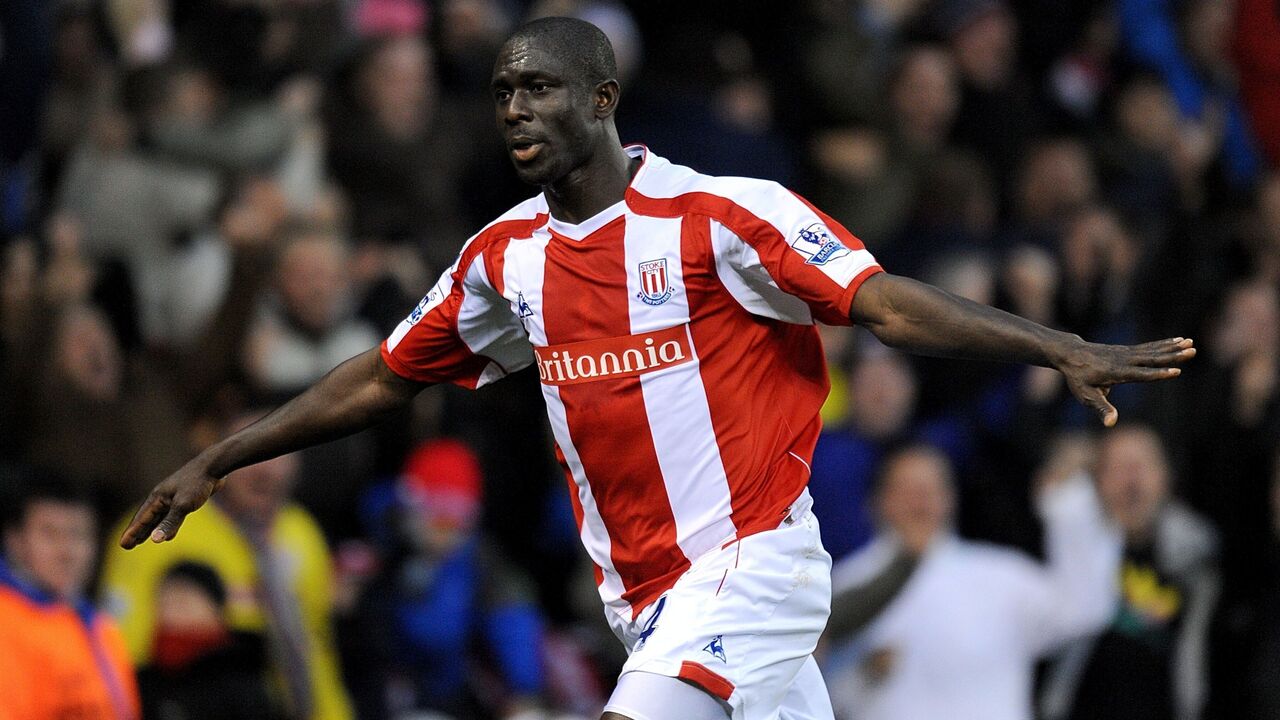 "People always think it's racism or what have you – some element of it is that. But I see it both ways," Olofinjana explained. "It's a lack of trust on the part of the owners, probably a lack of acceptance of who we are as Africans. But on the other side, for some it's a lack of education on the part of some African coaches."
There are obvious hints that African coaching certifications – and those issued by non-UEFA confederations – aren't deemed as valuable as their European equivalents.
A head coach in the African Champions League must hold an "A" license – the top coaching qualification available from the Confederation of African Football (CAF) – or the equivalent top-level coaching certification issued by FIFA's five other confederations. For the European Champions League, only UEFA coaching badges are accepted.
CAF ensuring its coaching courses and qualifications are of equal value to UEFA, and for this to then be reflected in the coaching regulations for Europe's leading competitions, could open doors for African coaches.
But that point is moot if they aren't even considered for roles in the first place. Michael Osei served as an assistant coach for the Under-23 teams of Germany's Kickers Offenbach and FSV Frankfurt after spending a significant portion of his playing career in the country. Across the two different jobs, Osei helped the teams win three lower-league titles between 2008-2010. However, when a promotion to one of the clubs' senior teams – which were both competing in Germany's second tier – wasn't forthcoming, the former Ghanaian international decided to return home.
"I didn't get the opportunity. It wasn't easy for a Black coach to get the opportunity to coach (in the) Bundesliga," Osei recalled. "That's why I switched to come back to Ghana to continue on my coaching career."
Now in charge of Bibiani Gold Stars in the Ghana Premier League, Osei observes another major obstacle for African coaches wanting to obtain UEFA badges: cost. To attain the four UEFA coaching qualifications up to and including the coveted Pro Licence with the English Football Association, it would cost around $18,300 (£14,995).
The average monthly wage for head coaches in the Ghana Premier League is less than $1,000, another boss working in the competition told theScore. So even if a head coach is taking home $1,000 each month, the UEFA coaching qualifications cost the equivalent of over 18 months' salary. That considerable cost is augmented by travel, accommodation, and other daily expenses. Studying also takes coaches away from their main source of income.
The backroom positions that Otto Addo and Gerald Asamoah, also Ghanaian, hold at Borussia Dortmund and FC Schalke are among the reasons Osei has hope that things will change. However, he estimates it will be another 10-15 years before an African head coach is hired by a prestigious European club.
"We have to believe it," Osei said.
Key thoughts and analysis from Matchday 4 in the Champions League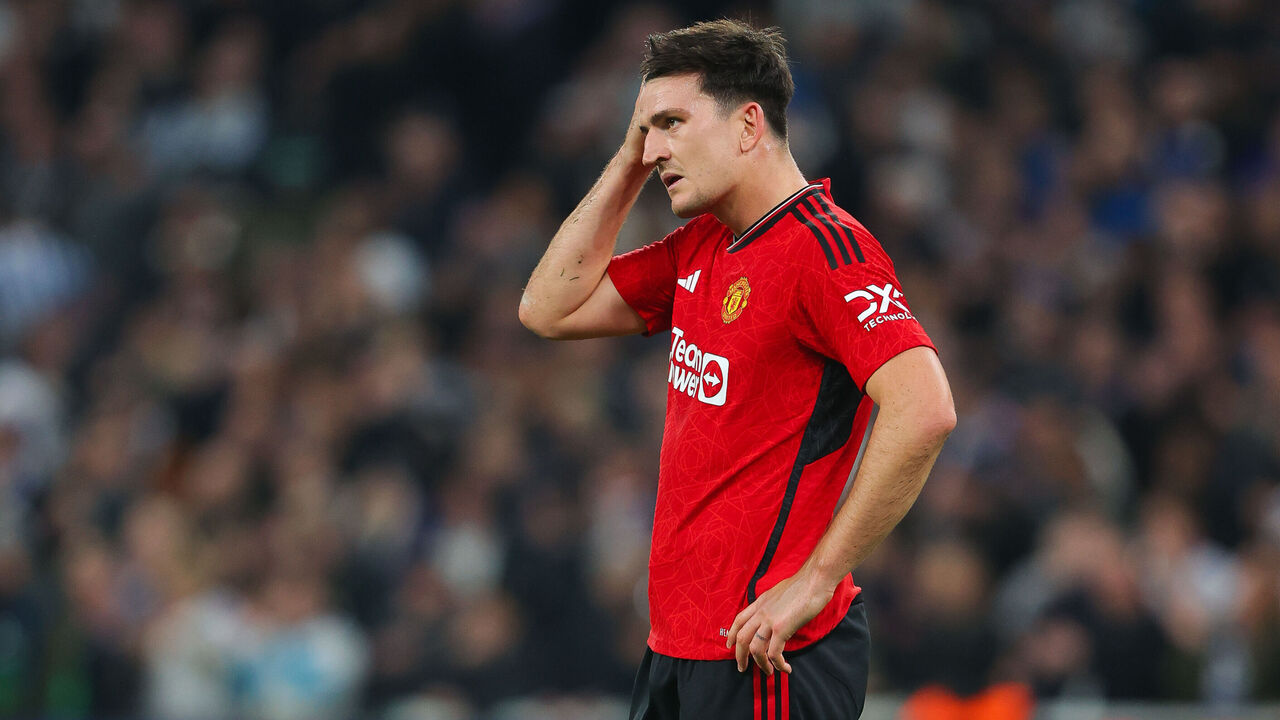 The Champions League rumbled on this week. Below, we dissect the biggest talking points from Matchday 4 in Europe's premier club competition.
Ten Hag not to blame for latest collapse
Manchester United were humming. It seemed like Erik ten Hag had finally gotten through to his players. The passing was slick, the movement tidy, and chances were coming by the truckload. Rasmus Hojlund buried two of the three shots he had in the opening 40 minutes. Copenhagen had no answer for United's swift attacking play.
But nothing is straightforward. Not for these Red Devils. Once a little adversity hit them, the whole apparatus short-circuited. Marcus Rashford's admittedly unfortunate red card toward the end of the first half led to a collapse of epic proportions. Down to 10 men, United seemingly forgot how to defend. Copenhagen's Mohamed Elyounoussi caught four defenders napping inside the area, and Harry Maguire reprised his role as scapegoat with another poorly conceded penalty in first-half stoppage time. Not even a gift of a penalty in the second half could give United the reprieve they needed: Copenhagen struck twice in the final 10 minutes to secure an incredible comeback victory that exposed the lack of personal responsibility and character in United's increasingly fractured group.
Diogo Dalot has been a soft spot in United's defense for a long time, and his inability to mark his man allowed Copenhagen an equally soft equalizer with just a handful of ticks remaining on the clock. Then, Raphael Varane, who's looked a shell of the player who backstopped Madrid to multiple Champions League titles, gave away possession with an absurd blooper of a pass that Maguire could do nothing to corral. Copenhagen scored 23 seconds later.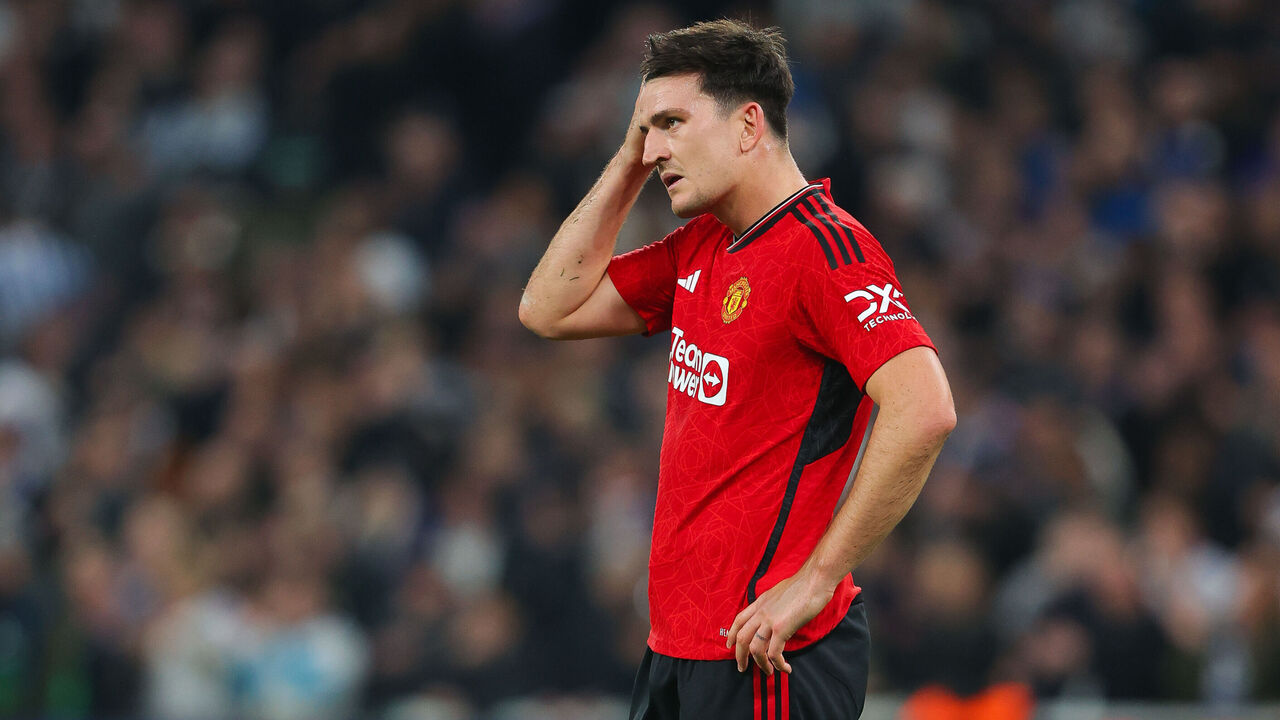 Ten Hag had set United up the right way. They looked like inevitable winners after a half hour. It was the best football they'd played under the Dutchman. But there's only so much coaching he can do to prevent such a sizable mental collapse. He couldn't have possibly legislated for one of the most senior players in the squad making such a casual error. Maybe he could've expected Dalot to blow his assignment, just not Varane.
At a certain point, the players have to take their share of the blame and accept they're just as much, if not more, of a problem. So many of them look to blame the other person when a bit of self-reflection would go a long way. Ten Hag's nonnegotiable disciplinary approach has certainly created a lot of negativity in United's camp – and he must accept responsibility for that – but his players have routinely failed to meet the challenge. He can't physically go on the field and push them into proper scoring or defending positions. They have to do that themselves. Either they can't or they won't. Which is worse? – Anthony Lopopolo
AC Milan save their season at critical juncture
Milan had just lost to one of the worst teams in Europe's top five leagues. They had heard the music from fans who had up until this point saved their vitriol in the hopes their continued support would keep the team from slipping into the abyss. But enough was enough. The whistling after Saturday's insipid 1-0 loss to Udinese was soul-crushing. The club's DJ even dropped "Pioli's on Fire," Milan's championship anthem, from his usual pregame mix.
But Milan's reaction Tuesday against Paris Saint-Germain was the stuff of legend. The players took to the pitch with something to prove, and it told.
There wasn't a single protagonist in Milan's 2-1 win over PSG. It was truly a collective effort. It showed the team is still unified, even as talk of dressing room unrest intensifies. There was leadership, personality, and accountability from each of the 11 players on the field.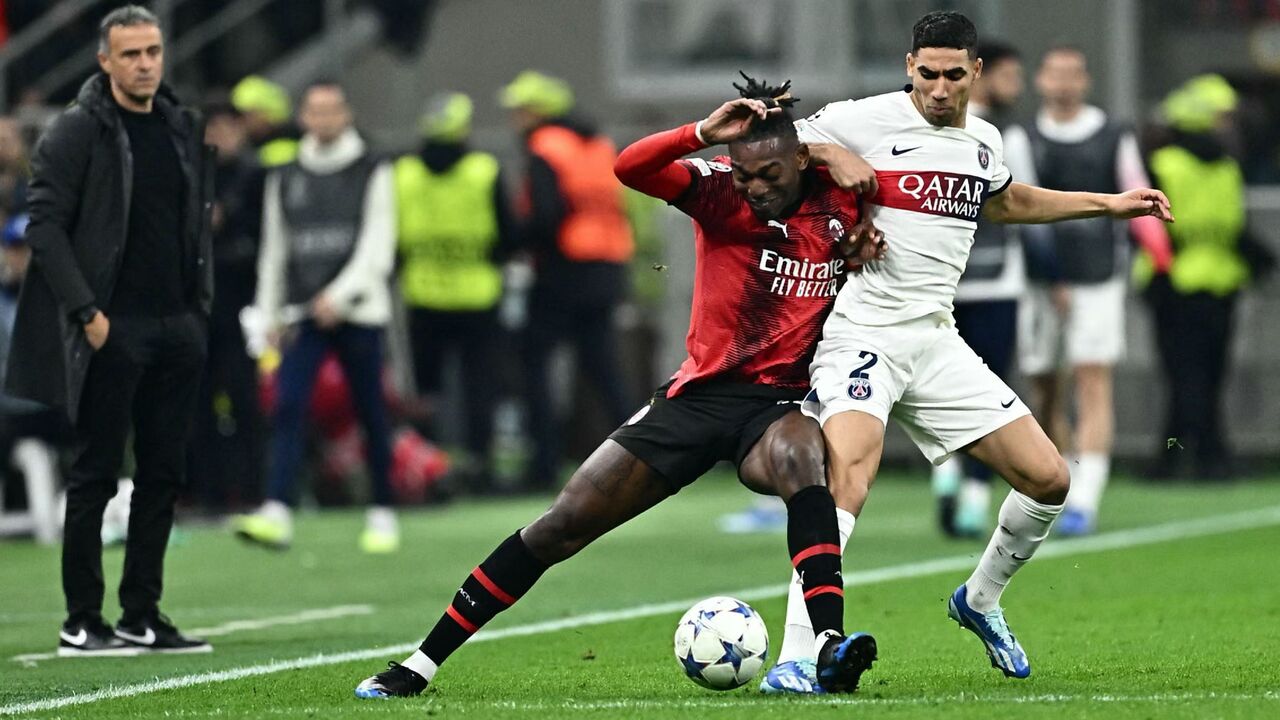 No one ditched their assignment. Davide Calabria shackled Kylian Mbappe. Fikayo Tomori reacted quickest to every ball. Rafael Leao scored off an overhead kick and put in serious work off the ball. He may have never defended so hard in his life. Ruben Loftus-Cheek won midfield battles and stormed up the pitch with ferociousness and an insatiable appetite. Olivier Giroud ran into channels and tormented PSG's defenders. You could go on and on. Everyone bought in. No one dragged their feet. No one waited for someone else to do their job for them.
That includes head coach Stefano Pioli. Outcoached in several big matches this season, Pioli finally set his players up to succeed. He allowed Loftus-Cheek to play higher up the field, using him as an outlet on the counterattack, which Milan favored over the predictable possession-based football that had sucked the life out of their fans. Playing on the counter allowed Milan's quicker, more physical players to take charge.
It was a calculated gamble. A loss Tuesday would've left them with a snowball's chance in hell of qualifying for the Champions League knockout round. Now, they're a point back of the top two in the group of death with two games remaining, and the win has galvanized a squad that was drifting aimlessly. – Lopopolo
Quick free-kicks
Put some respect on Calabria's name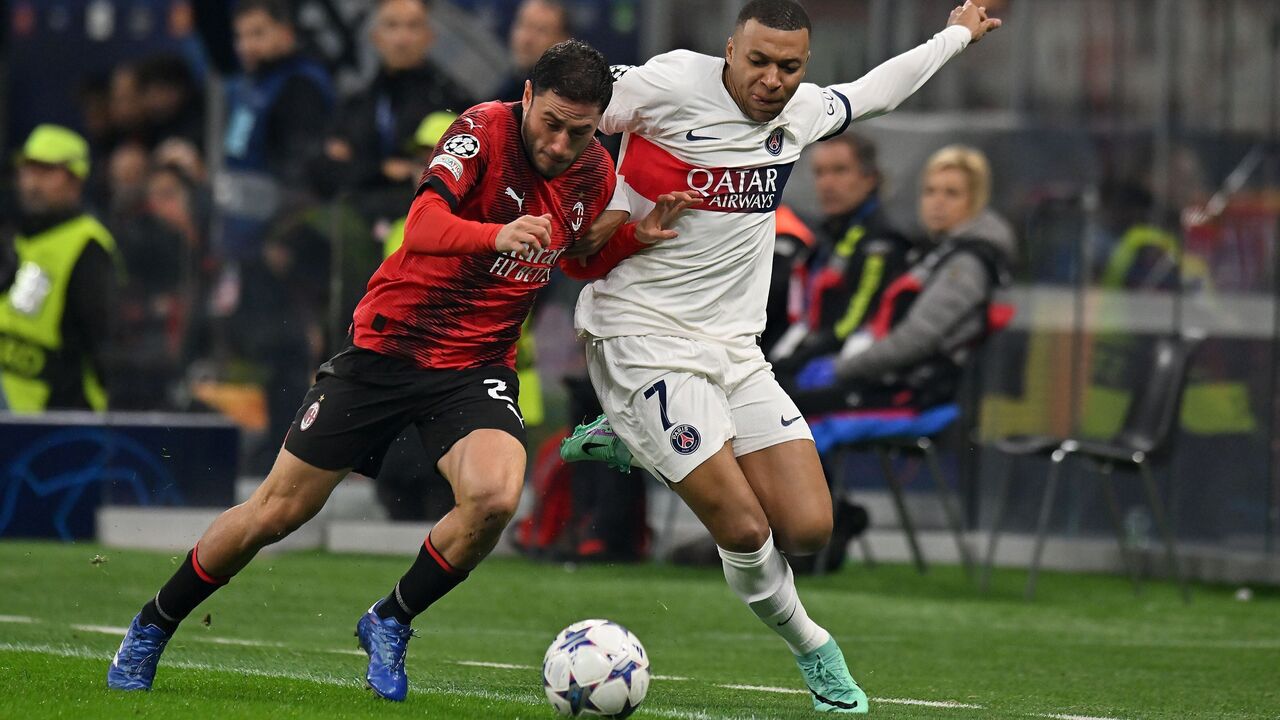 Milan's captain gets a lot of flak. Fans routinely mock him on social media and belittle his attempts to inspire the team. But he's a Milan lifer. He's been with the club since he was 10. And he's shown he can ball with the best of them. What more does he have to do to get the respect he deserves? What more does Luciano Spalletti have to see to call him up to the Italian national team? Calabria just muzzled two of the most dangerous dribblers in the game in Mbappe and Napoli's Khvicha Kvaratskhelia, and while he may lack consistency, Calabria always gives his all and calls out his teammates when they don't. There's no hiding from it now: Calabria is captain material and good enough to start in the world's biggest competitions. – Lopopolo
Young Boys captain embarrasses himself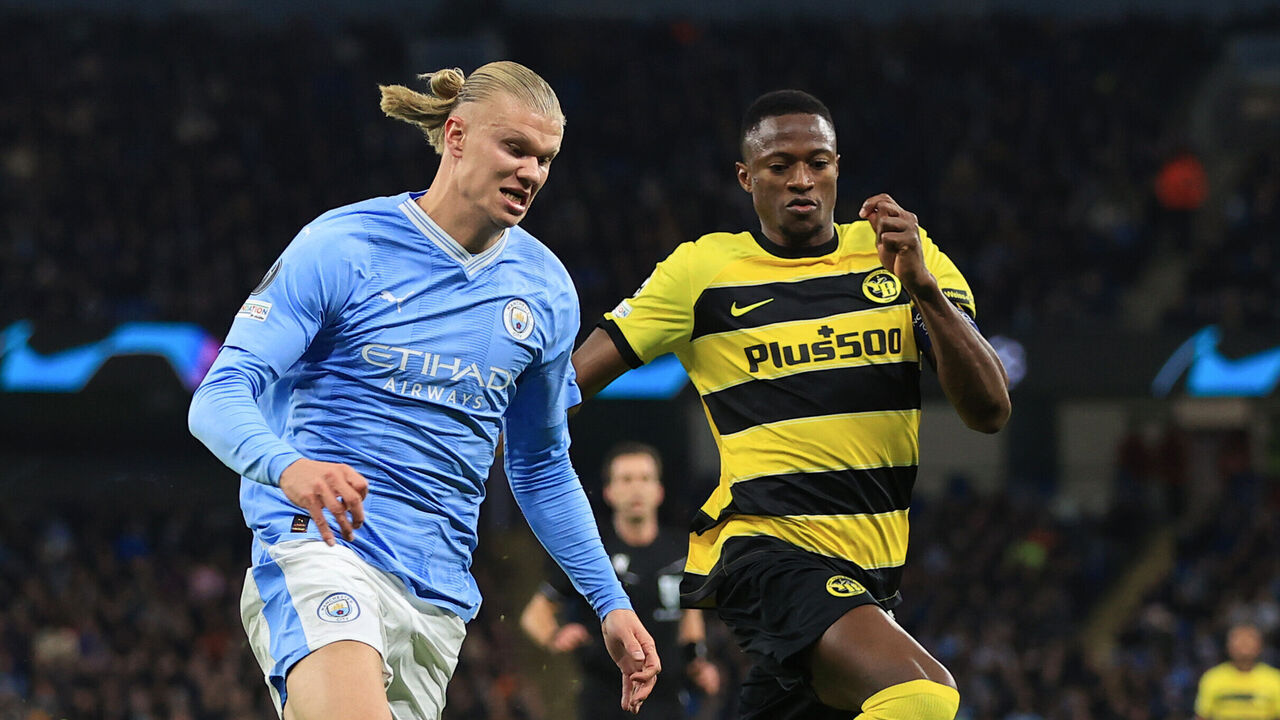 The look of disbelief on Erling Haaland's face said it all after starstruck Young Boys captain Mohamed Ali Camara asked for his shirt at halftime. The bemused Manchester City star shook his head and said, "You cannot do this," before submitting to Camara's oddly timed request. Young Boys were 2-0 down. Haaland went on to make a mockery of the Swiss side after halftime, tucking away his second goal in a crisp new kit to seal a win that was never in doubt. Young Boys head coach Raphael Wicky clearly wasn't impressed. "I wasn't aware of that. I am a bit surprised about that. I will have a word with him and see what he thought," Wicky said, according to BBC Sport's Simon Stone. The only positive to come from all of this is that Camara's embarrassing appeal helped mask what was a brutal performance by a Young Boys side that showed – on and off the pitch – it's out of its depth in the Champions League. – Gordon Brunt
Griezmann back to elite level
Two years after his career bottomed out at Barcelona, Antoine Griezmann is clearly back to being an elite player. The Frenchman, who turned down a lucrative move to Saudi Arabia in the summer, was hailed as a club legend by Atletico head coach Diego Simeone after a strong shift in Tuesday's 6-0 Champions League romp over Celtic. "He was born to play for Atleti," Simeone said, according to Fabrizio Romano. Griezmann capped off his two-goal display with an acrobatic highlight-reel strike and has now scored in three consecutive Champions League games. With him and Alvaro Morata, who also had two goals against Celtic, firing on all cylinders, Atletico Madrid unexpectedly have one of the best attacking partnerships in Europe. Not bad for a club typically associated with stout defending. – Brunt
Straight from the training ground
Things ultimately went sideways for Paris Saint-Germain on Tuesday, but their opening goal in Milan was an example of work on the training pitch translating perfectly to an in-game situation. Marquinhos met an outswinging corner kick from Vitinha and took a handful of defenders out of the play with a flick-on right into the path of Milan Skriniar, who had the simple task of knocking it over the line from close range. Fans, commentators, and pundits alike often complain when a set piece doesn't beat the first man, asking how professional footballers can put forth such terrible deliveries. In certain cases, it's a fair critique. But oftentimes, they're asking the wrong question. The initial cross, be it from a corner or free-kick, usually looks to connect with a near-post runner, like Marquinhos in this case, who can then change the ball's trajectory. Against a set defense that has nine – or even all 10 – players in the penalty area, that's one of the few ways to actually create scoring opportunities. – Gianluca Nesci
What happened to Benfica?
Benfica came into the 2023-24 season on the back of consecutive quarterfinal appearances in the Champions League. They won a group that included PSG and Juventus last year, going unbeaten in the opening round of the competition. How quickly things change. The Portuguese side was eliminated from contention for the knockout stage Wednesday after a comprehensive 3-1 defeat to Real Sociedad. Benfica, rolling along in domestic play, is pointless after four matches in Europe this season. Rafa Silva's consolation goal – when La Real were already 3-0 up and cruising – was their first of the group stage, making them the last team to break their duck. They lost Goncalo Ramos and Alex Grimaldo in the summer, but, for the most part, the team that dazzled last season is still intact, and new young stars like Joao Neves are emerging. What's gone wrong? Angel Di Maria, who returned as a free agent, was largely anonymous Wednesday. Summer signing Orkun Kokcu is injured. Arthur Cabral, recruited for €20 million to replace Ramos, has been a total bust so far. A continental campaign to forget for Roger Schmidt. – Nesci
Hojlund shows what he can do with service
We all know Hojlund hasn't scored in eight Premier League matches. Those goals will come if United tee him up the way they did in the first half against Copenhagen. Hojlund's movement has always been a strong suit, and he routinely finds ways to get into scoring positions. It's just up to his teammates to seek him out. That happened Wednesday, and he looked every bit like the £64-million striker everyone expected. His first goal was a tap-in born of his shifty movement in the penalty area, and his second came off the counter, a not-so-surprising development considering his pace off the ball. Hojlund showed exactly what he can do in a fleet-footed system, and it should encourage both Ten Hag and supporters that this investment will come good. – Lopopolo
Stat of the week
Pepe might just keep playing forever.
Tweet of the week
Manchester United fans are trained to expect the worst right now.
20 unforgettable moments from the 2023 World Cup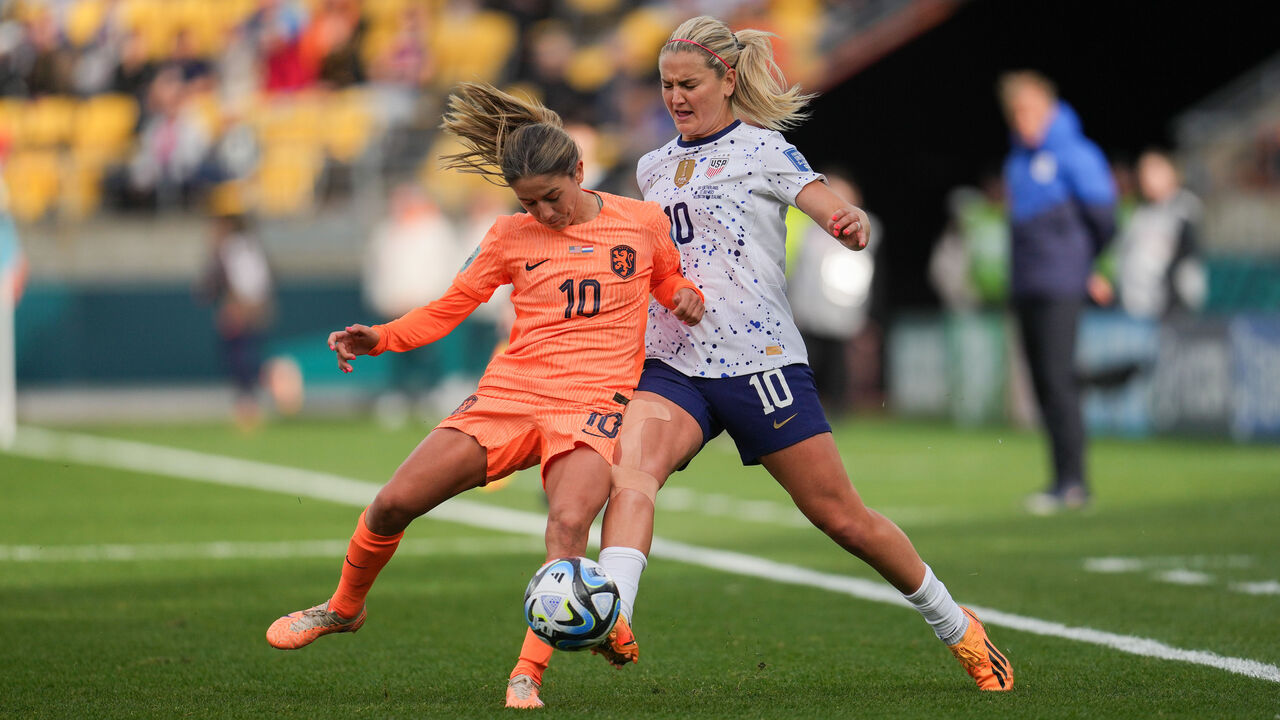 After a thrilling month of action, we review the 20 most unforgettable moments from a record-breaking Women's World Cup in Australia and New Zealand.
New Zealand's emotional win
The opening match of the tournament was a sign of things to come. On an emotional day in New Zealand, the co-host opened the competition with an upset victory over perennial powerhouse Norway, giving the Football Ferns their first-ever World Cup win. Captain Ali Riley, tears of joy streaming down her face, delivered a raw and moving post-match interview following the unexpected triumph. "We had a clear goal that we wanted to inspire young girls, young people around this country and around the world," she said. "And I really think we did that tonight. Anything is possible!" Indeed.
Record crowd for Australia's opener
This World Cup, the first edition with 32 competing nations, has truly felt like a transformational moment for women's soccer. It was evident right from the beginning, too, when 75,784 zealous fans packed Stadium Australia to watch the Matildas begin their tournament with a 1-0 win over Ireland despite the injury-induced absence of superstar and tournament poster athlete Sam Kerr. The event has smashed ticket sale and attendance records every step of the way as interest and enthusiasm continues to explode, with Aussies, in particular, turning out in droves to watch the matches.
Teammates, foes, friends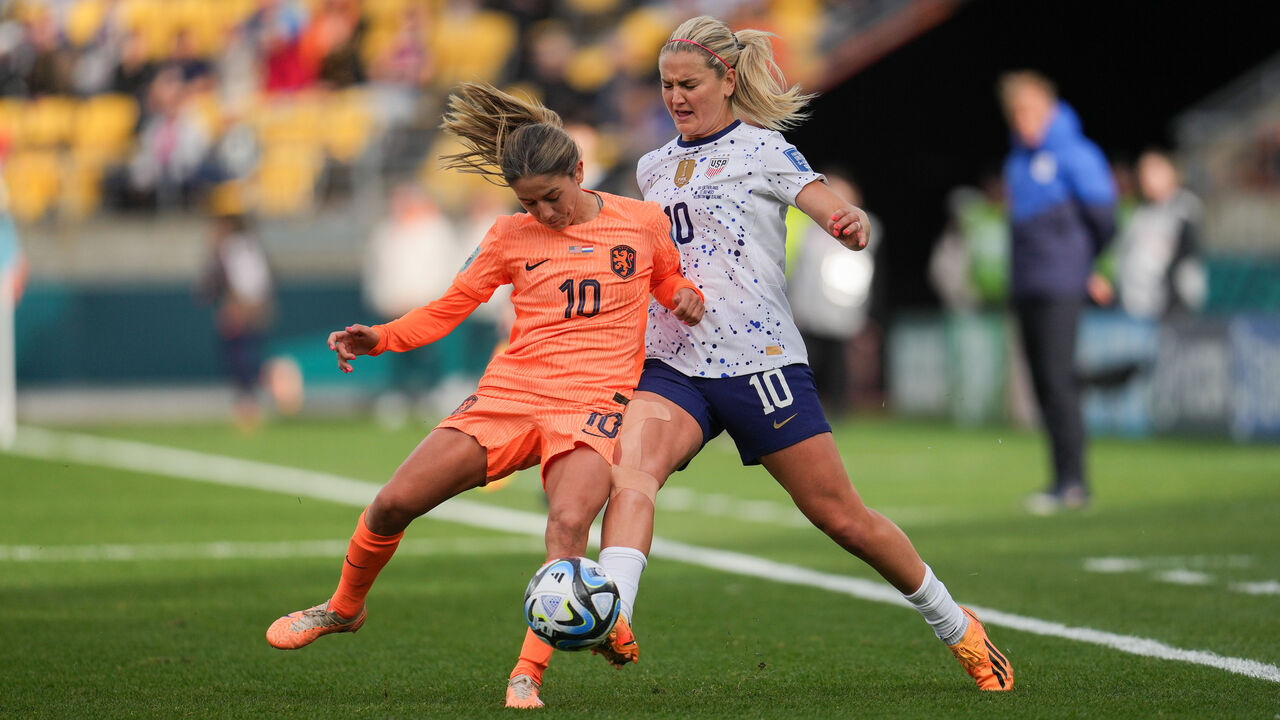 Club teammates Lindsey Horan and Danielle van de Donk became adversaries when the United States and the Netherlands locked horns for an absorbing group-stage encounter, as the feisty midfielders exchanged words after a heavy tackle from the Dutch star left the American captain incensed. After the heated conversation, Horan, clearly fired up, immediately scored with a thunderous header. It was a captivating sequence. All was forgiven after the contest, of course, as Horan and Van de Donk hugged it out, laughed about the whole thing, and grabbed a selfie to commemorate the occasion.
Caicedo, Colombia take down Germany
Linda Caicedo is, quite simply, one of the most enthralling footballers to watch on the planet. The Colombian phenom, 18, arrived at the World Cup with the pressure of leading a burgeoning side to new heights. She delivered. Caicedo, a cancer survivor who's been open about her desire to inspire others through football, took the event by storm with her trickery, explosiveness, and ability to break a match open at any time. The joy she plays with was infectious, and it was punctuated when she scored one of the best goals of the tournament in Colombia's 2-1 upset win over Germany in the group stage.
Australia 4, Canada 0
Australia and Canada entered their final match of the group stage with elimination a very real possibility. Only the Aussies seemed to understand the weight of the task at hand. The co-hosts scored three times in the opening hour to surge into an unassailable lead and scored a fourth from the penalty spot to condemn Canada to its earliest exit from the Women's World Cup since 2011. The loss all but ended Christine Sinclair's last shot at a World Cup title and any momentum the program had after winning gold at the Tokyo Olympics.
Saved by the post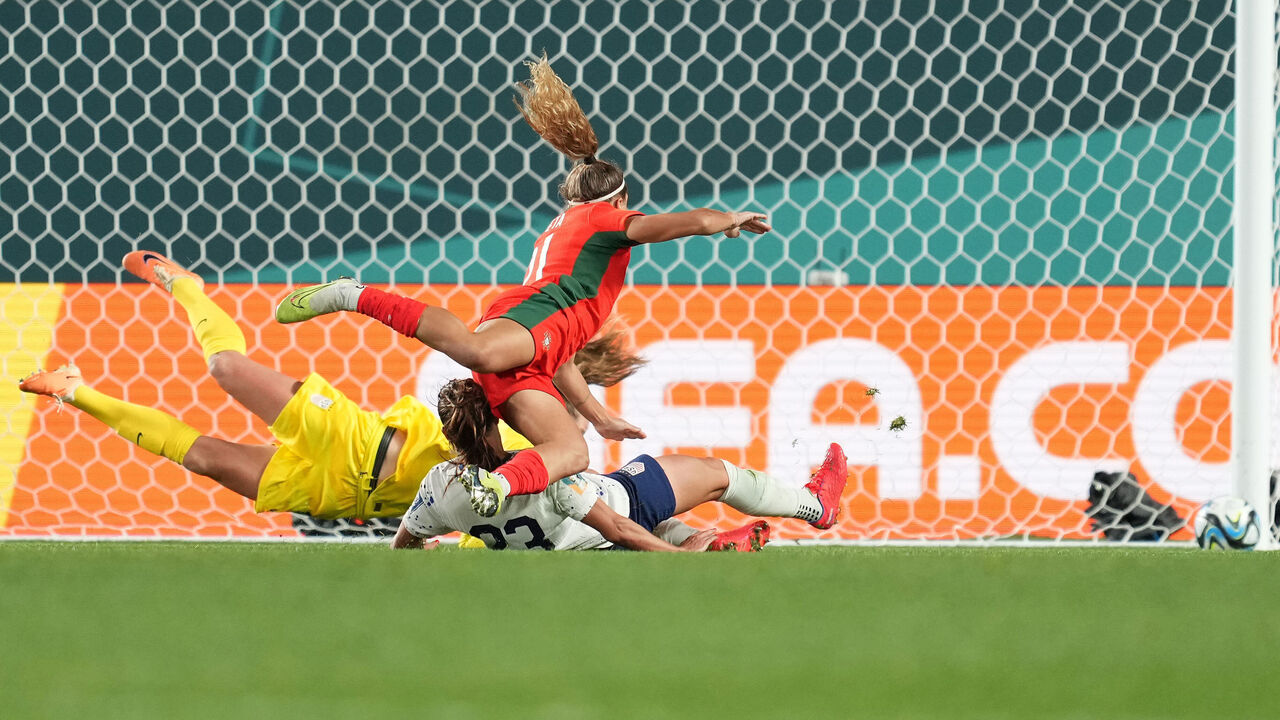 The United States came this close to suffering what would've been an inconceivable – and first-ever – exit in the opening round of the World Cup. Portugal's Ana Capeta struck the post in second-half stoppage time of the teams' group-stage finale, coming within inches of a shocking goal that would've reverberated throughout world soccer, especially for the U.S. fans who would've awoken to the surprise after the overnight kickoff. "I'll be honest with you, when Ana (shot), I was thinking it will be a goal," Portugal coach Francisco Neto said. Literal inches away.
South Africa at the buzzer!
This was the World Cup of upsets. South Africa's last-second victory to eliminate Italy – and give the African nation its first-ever Women's World Cup triumph – was dramatic as any. Thembi Kgatlana, who revealed that she lost three family members prior to South Africa's must-win group-stage finale, scored an emotional decider in the 92nd minute for the Banyana Banyana. "I could have gone home, but I chose to stay with my girls because that's how much it means," she explained. In the face of adversity, Kgatlana persevered to deliver an unforgettable moment for her team and country.
Jamaica sends Brazil home
Before holding France to a goalless draw and eliminating Brazil from knockout-round contention, Jamaica wasn't even sure it would have enough money to make the trip to Australia and New Zealand. Players said the soccer federation hadn't paid them the money their contracts had guaranteed them, and they lost valuable training time as a result of budget cuts. A pair of GoFundMe fundraisers helped raise nearly $100,000, the proceeds of which helped facilitate Jamaica's historic World Cup run, which culminated in a draw with Brazil that sent one of the most celebrated soccer nations home.
Marta passes the torch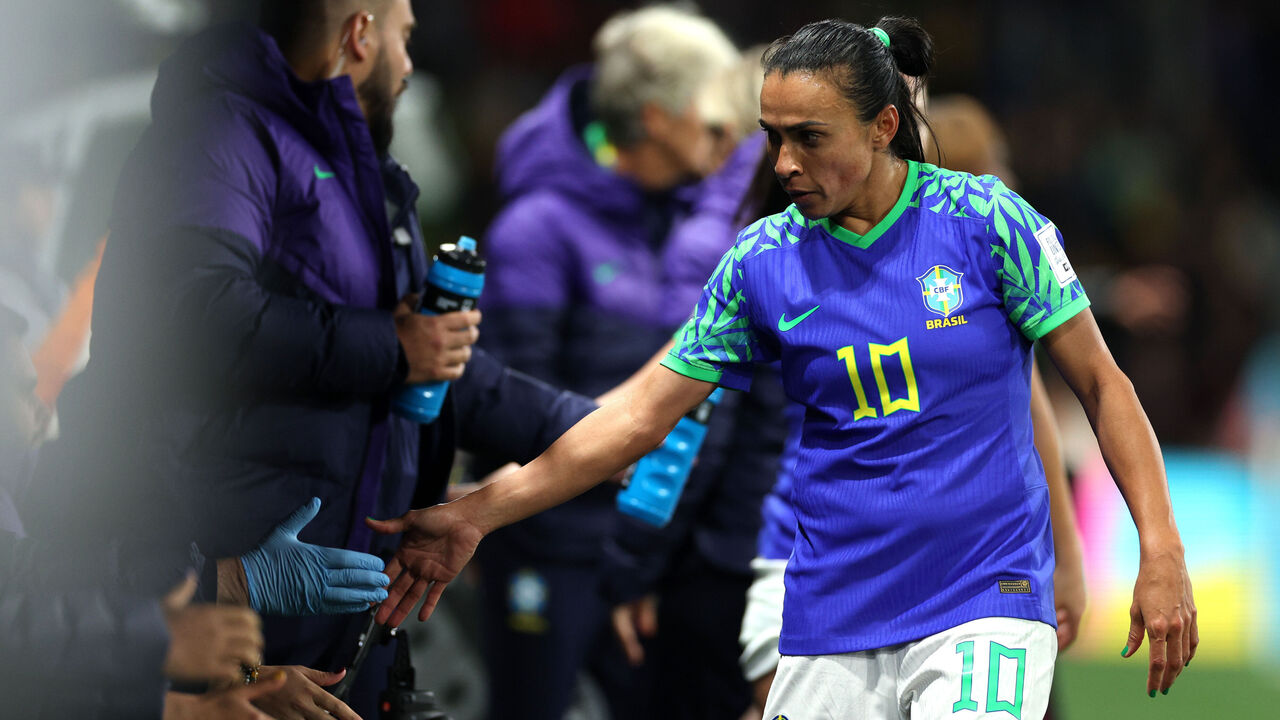 When Marta began her career in 2003, she said she didn't have a "female idol." So she set out to become one herself. Though she had little impact in her sixth and final World Cup, which ended in massive disappointment for a national team so used to success, the Brazilian great left the stage knowing she helped the next generation of players come through. "The Brazilian people ask for renewal, and there is renewal," Marta said. "The only old one is me. Most of (my teammates) are young girls with enormous talent. It's just the beginning for them. I end here, but they continue."
Morocco soars, Germany crashes out
Entering the tournament as the second-lowest-ranked team, Morocco advanced to the knockout stage in the most incredible circumstances. After losing 6-0 to Germany in the opening round of the group stage, Morocco strung together back-to-back 1-0 wins over South Korea and Colombia to eliminate the Germans from the World Cup. Morocco's breakthrough in the women's game mirrored the men's at the World Cup in Qatar, where, just eight months earlier, the North Africans became the first Arab nation to reach the semifinals. Meanwhile, Germany, a two-time Women's World Cup winner, followed the men by exiting the tournament in the group stage.
Lauren James' breakout game
England's World Cup got off to an inauspicious start with a pair of solid but unspectacular 1-0 wins over Haiti and Denmark, respectively. Questions were being asked about the Lionesses' ability to score goals and make a deep run. Who would step up with so many key players out injured? Enter Lauren James. The Chelsea star lit up the tournament and got England firing again with two goals and three assists in a breathtaking performance against China. James, 21, became the youngest player in World Cup history – men's or women's – to have five goal involvements in a single match.
Alozie unfazed by James' red card
James lost her cool just as she was becoming a household name in England. As the Lionesses' last-16 encounter with Nigeria ticked toward extra time, the younger sister of Chelsea defender Reece James stepped on Michelle Alozie's backside, earning her a red card and a two-match suspension. The incident immediately brought to mind David Beckham's moment of madness during the 1998 World Cup, when the star midfielder was red-carded for kicking out at Diego Simeone. But Alozie handled it all with grace. There were no tantrums on the field, only memes, and she even posted a tweet in James' defense.
USWNT ousted in dramatic fashion
Megan Rapinoe called it a "sick joke." Julie Ertz said, "Penalties are the worst." Alyssa Naeher couldn't believe the U.S. had "just lost the World Cup by a millimeter." But it was all true. After playing out a goalless draw with Sweden in the round of 16, the United States fell 5-4 in the ensuing shootout. Rapinoe skied her attempt and could only watch as Lina Hurtig's match-winning penalty kick crossed the goal line by the width of a hair. Though Naeher saved Hurtig's initial shot, the rebound bounced up, over, and into the net. Just like that, the U.S.'s hopes of a three-peat vanished.
Epic Australia-France shootout
Cortnee Vine converted the last of the 21 spot-kicks required to decide the epic quarterfinal shootout between Australia and France. By then, the contest had stretched to more than three hours. What it lacked in goals over 120 minutes of play, it more than made up for in drama in the penalties that followed. In a risky move, Solene Durand, France's backup 'keeper, replaced her country's No. 1 shot-stopper as penalties loomed. Australia's Mackenzie Arnold saved back-to-back attempts after being caught off her line when she saved the first. Then Arnold missed a spot-kick of her own. But Australia prevailed.
'Lord of the Rings' fan goes viral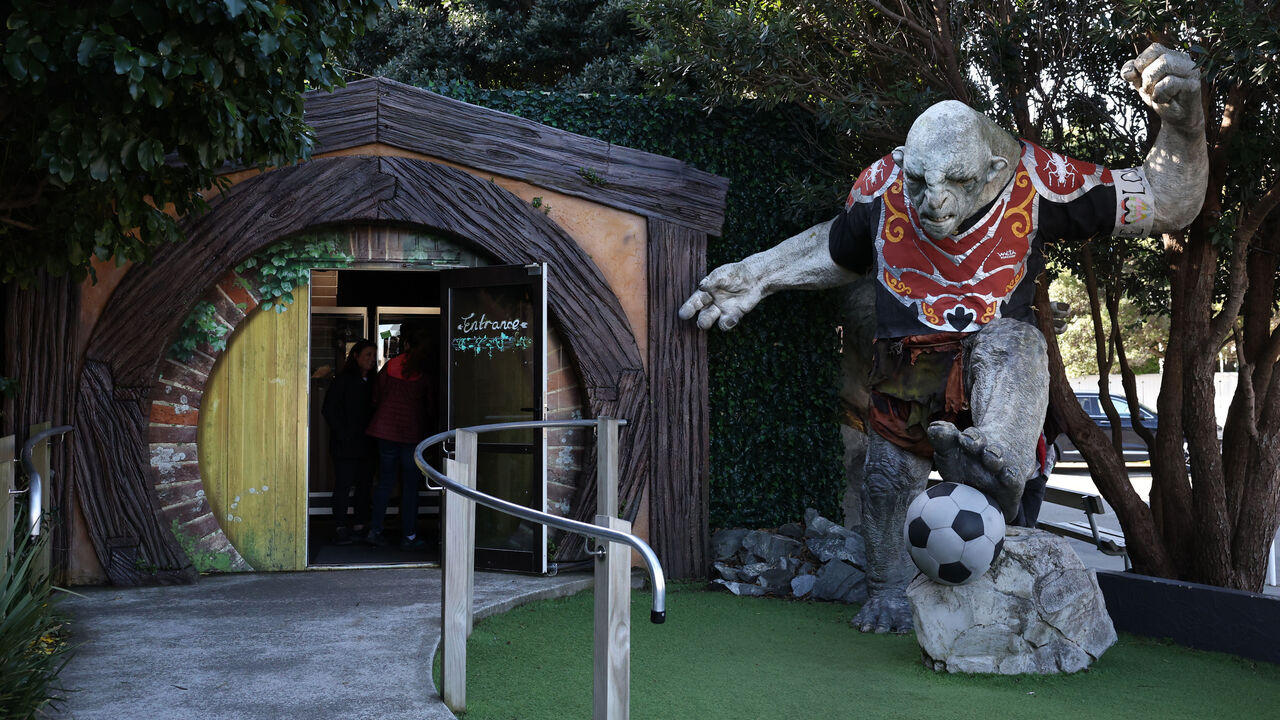 Australia's World Cup run captivated the entire nation. Aussies watched in record numbers throughout the tournament, both live in the various stadiums and on television. Even in the air while traveling, everyone was tuning in to see the Matildas. Well, almost everyone. The best moment of unintentional comedy from the World Cup came in the form of a viral video showing a full flight of passengers glued to their screens during Australia's aforementioned victory over France. A lone traveler, blissfully unaware of the stressful shootout, was enjoying "The Lord of the Rings: Return of the King," while everyone else in the clip watched Vine convert the winning penalty.
Exit … stage left
Sweden coach Peter Gerhardsson provided some respite from the intensity and tension of the World Cup when, after concluding his press conference prior to the Swedes' semifinal match against Spain, he unwittingly walked into a utility closet before quickly realizing it wasn't the exit door he was expecting to find. Everyone had a good chuckle, including the coach himself. "If you, as a human being, know everything, it's not exciting, and that's why football is so exciting," a philosophical Gerhardsson told reporters right before the gaffe, according to Steph Yang of The Athletic. No kidding, Peter.
Wild Spain-Sweden finish
For 80 minutes, virtually nothing of note happened. But Spain's semifinal match against Sweden burst to life with three goals in the final 10 minutes of regular time, with 19-year-old phenom Salma Paralluelo building on her impressive campaign with the opener in the 81st minute. Rebecka Blomqvist responded in the 88th, only for Olga Carmona to hit an absolute banger off the underside of the crossbar 60 seconds later. Carmona's winner sent Spain to the final, where she'd again score the decisive goal.
Kerr's stunner lifts a nation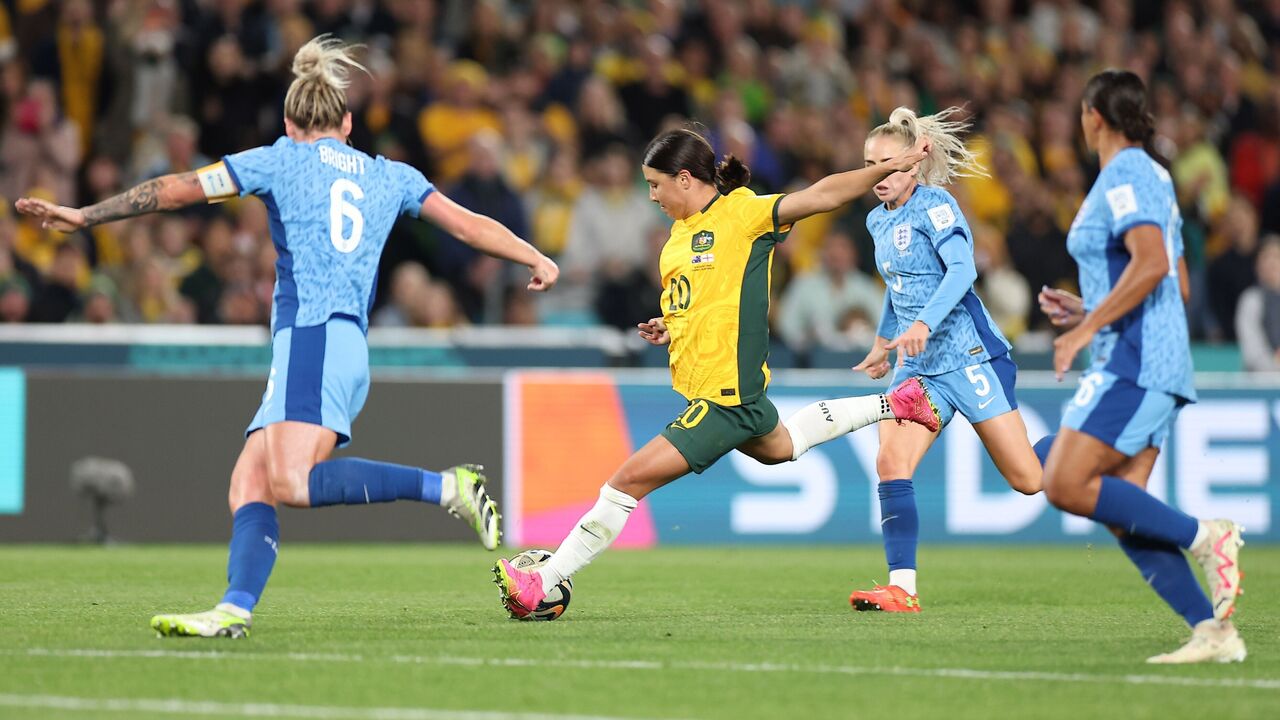 Kerr spent most of the World Cup out injured. But she wouldn't leave with a whimper. Making her first start of the tournament in Australia's semifinal loss to England, Kerr scored one of the goals of the tournament, running nearly 40 yards before sending a dipping shot beyond the reach of goalkeeper Mary Earps. In one fell swoop, Kerr showcased the dribbling and stone-cold finishing ability that initially made her the odds-on favorite to win the Golden Boot award as the World Cup's top scorer.
Earps roars after clutch save
Earps' massive save on Jenni Hermoso's 70th-minute penalty gave England hope it could get back into the game. "When Mary saved it, I thought, 'Now we're going to score a goal and get to 1-1,'" head coach Sarina Wiegman said, according to The Wall Street Journal's Joshua Robinson. "But we didn't." Still, the save was heard around the world. Earps timed her dive perfectly, stopping herself from encroaching by leaving her trailing foot on the goal line. The feisty 30-year-old then unleashed a barrage of expletives at Spain's joint-top scorer.
Carmona's World Cup-winning goal
A goal worthy of winning the World Cup. Spain sucked England into its midfield trap, stole possession, and then, in a flash, exploited the space that Lucy Bronze had vacated to score the only goal of a gripping World Cup final. Within seconds of winning the ball back, the slick-passing Spaniards found flying left-back Carmona in stride. The 23-year-old did the rest, picking out the bottom corner with an inch-perfect strike. The picturesque finish gave Spain a lead it wouldn't relinquish en route to hoisting the trophy for the first time.