World Cup roundup, Day 7: Messi's magic moment, fearsome France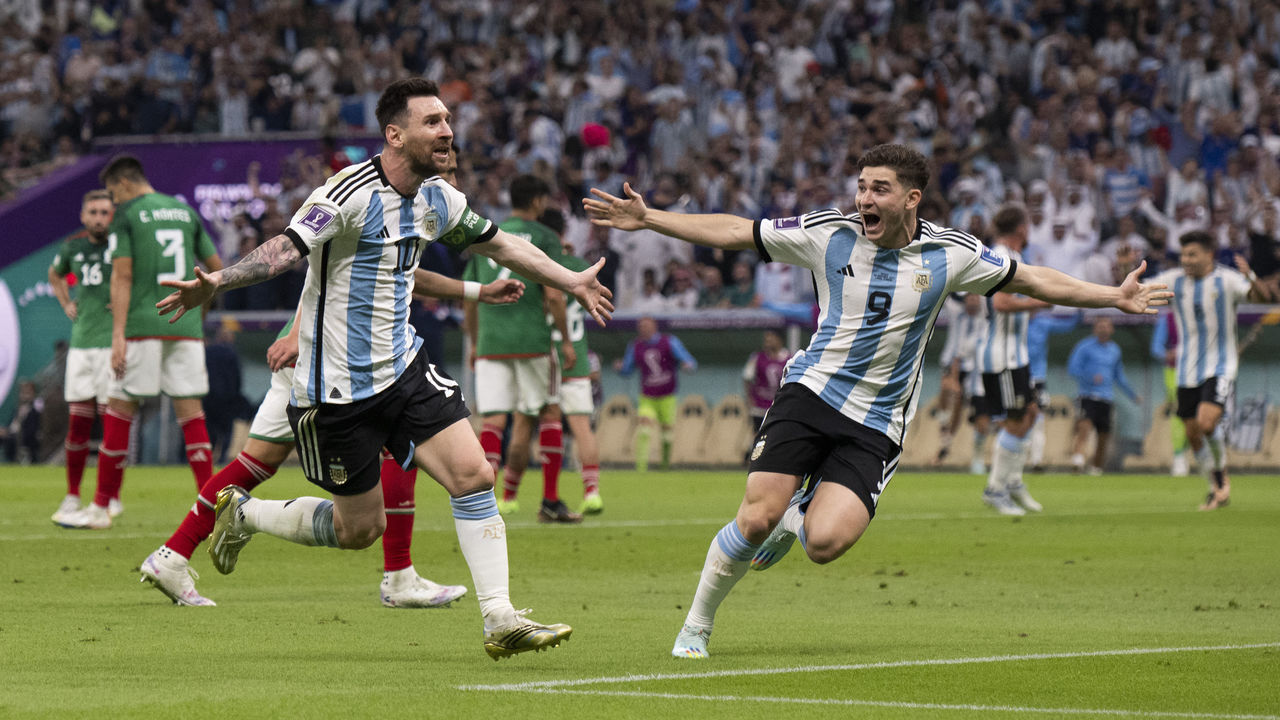 The 2022 World Cup is in full swing. At the end of every matchday, we'll review the biggest talking points emanating from Qatar and break down all the action on the pitch. Below, we look back on Day 7 of the tournament.
Argentina stays calm – and reaps rewards
Argentina poked and prodded at Mexico's backline for 40 minutes before finally attempting a shot on goal. Lautaro Martinez's header, though, went well wide, forcing La Albiceleste to break for halftime Saturday with virtually nothing to show for their dominance in possession.
Enter Lionel Messi. A left-footer from range found the bottom corner, Argentina went up 1-0, and a national team that's frequently come up short mitigated further disaster. A draw would've left Argentina in third place in Group C ahead of its final match Wednesday against Poland and in need of a draw between Mexico – one of the most underwhelming sides in Qatar – and surprise package Saudi Arabia just to have a chance of reaching the knockout stage.
Except Argentina didn't play with the urgency many teams in its position would have. It didn't gun for goal. Messi's only touch in the penalty area was an unsuccessful dribble in the 76th minute, and Angel Di Maria toiled on the wings without breaking through Mexico's force field. But the methodical play eventually paid off. The deeper Messi dropped, the more space he found, and he manipulated that space to his advantage, lulling Mexico into a false sense of security before firing a snap shot past goalkeeper Guillermo Ochoa in the 64th minute. Di Maria's dribbling took attention away from Messi, allowing him breathing room and, ultimately, the time to score.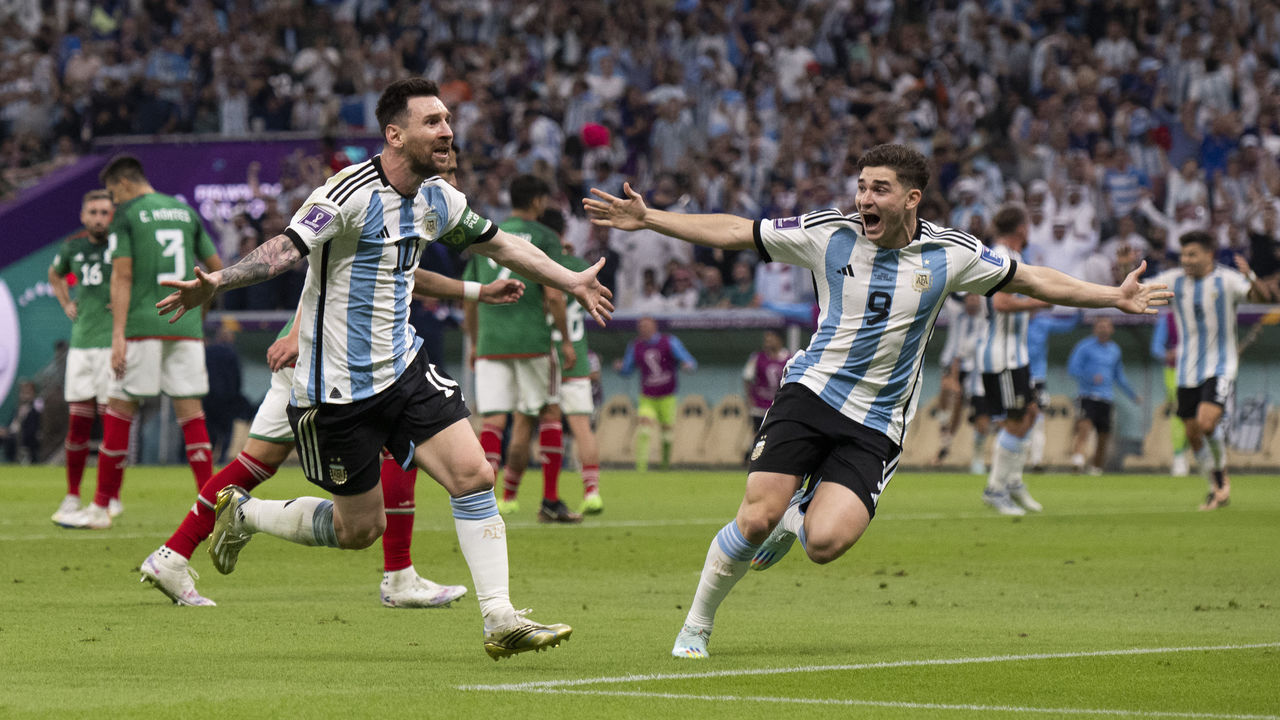 That goal, followed by Enzo Fernandez's wonderful insurance marker, signaled Argentina's belated arrival to a tournament many expected it to win. It also showed that these players won't panic. They didn't launch cross after cross in the hopes that one of their diminutive forwards would get to them. You could hardly tell they were in survival mode.
Argentina's self-belief has been evident since it won the Copa America in July 2021.
"The reality is that the team plays with more calmness now, because the external pressure of not winning isn't there anymore," Messi said before Argentina's World Cup campaign kicked off with a 2-1 loss to Saudi Arabia. "I always tell them that, or I used to say that before we won, that tomorrow is a new day, and we have to be calm. That was the only way we could play and develop our game. We achieved that, and we're going onto the pitch calmer than ever.
"That's crucial in order to play in such a big tournament like a World Cup. Go out there calm."
That patience is Argentina's biggest strength, and it's slowly showing its merits.
Griezmann is France's unsung hero
Kylian Mbappe's performance against Denmark on Saturday didn't tell us anything we didn't already know. He's a match-winner and a generational player who's on his way to breaking every scoring record imaginable. Of course he'd score the goals that booked France's place in the knockout stage.
But he's not the only reason for his country's success in Qatar. Antoine Griezmann has carved out an equally influential role in France's squad, providing both cover in defense and inspiration in attack.
It's refreshing to see Griezmann in this kind of form. Coming off a horrible year at Barcelona, the 31-year-old returned to Atletico Madrid a broken player. He even found himself on the bench at the start of the season, playing only 30 minutes at a time.
Now released from virtual purgatory, Griezmann is back to his usual self, making plays all over the pitch to help his squad while his teammates take the spotlight.
Griezmann set up Mbappe's game-winning goal in the 86th minute but also led the team with two interceptions and four successful tackles. He made more touches in France's own end than he did in the final third, and he quarterbacked play from deep-lying positions.
(Courtesy: WhoScored)
One particular defense-splitting pass nearly forced Denmark's Andreas Christensen into a red card. His all-action play gave France the momentum it needed to score a victory against a Danish side that had beaten it twice before in 2022.
Szczesny's penalty prowess
Most players, teams, and fans celebrate the awarding of a penalty kick with gusto. It's understandable. The majority of them are converted, after all. But, when Wojciech Szczesny is between the posts, you can't exhale until the job is done. Saudi Arabia learned that lesson the hard way Saturday.
The Polish netminder rescued his team, and kept the Saudis at bay, with an immaculate double save in first-half stoppage time of Poland's eventual 2-0 win. Szczesny sprung to his right to thwart Salem Al-Dawsari's low penalty before immediately vaulting back to his feet and making a second, vastly more impressive fingertip save from Mohammed Al-Burayk on the rebound.
He was swarmed by his teammates, who pumped their fists and roared their approval for the outstanding sequence of stops. It was a familiar sight for the 32-year-old; Szczesny turned aside three spot-kicks last season for Juventus.
Saudi Arabia was the better and brighter team for large portions of Saturday's contest, creating some excellent chances, but it couldn't solve Szczesny, who delivered the best performance from a netminder in the tournament with five saves. He's now nullified more shots (nine) than any goalkeeper at the World Cup thus far.
Once derided during his time at Arsenal, Poland's No. 1 was showered with praise after getting his team within touching distance of a first appearance in the World Cup knockout stage since 1986.
Don't forget the Duke
Much of the pre-tournament attention surrounding Australia was elsewhere. Aaron Mooy is the team's undisputed superstar, the eccentric Jason Cummings earned a call-up despite previously representing Scotland, and 18-year-old Garang Kuol – who's yet to start a senior game for club or country – is heavily hyped.
Not many column inches were dedicated to Mitchell Duke. The third-oldest outfield player in coach Graham Arnold's squad, he's played for modest clubs in Australia, Saudi Arabia, and Japan.
Now, Mitchell's name has been etched into Socceroos folklore after his flicked header proved enough to secure an emotional 1-0 victory over Tunisia – the Aussies' first at the World Cup in over 12 years.
The result left Arnold wiping away tears and prompted a celebratory team rendition of Men at Work's 1981 hit single "Down Under." Even Martin Boyle, who was ruled out of the tournament due to injury, joined the lively huddle on crutches.
But the day undoubtedly belonged to Mitchell, who scored his first competitive goal for his country in over a year. He celebrated by forming a "J" with his fingers as a tribute to his son Jaxson.
"I haven't seen it yet, but apparently he did it back to me from the stadium, which was a really special moment that I'm going to treasure for the rest of my life," Duke said.
Quick free-kicks
De Bruyne: 'No chance' of Belgian glory
Many World Cup viewers wrote off Belgium's chances of winning the tournament after the Red Devils' fortuitous opening win over Canada. But Kevin De Bruyne wasn't convinced of his national team's credentials weeks earlier. "No chance, we're too old," the midfielder said during an excellent interview with The Guardian's Simon Hattenstone published on Saturday, adding, "I think our chance was 2018. We have a good team, but it is aging. We lost some key players." Belgium faces Morocco on Sunday.
Serbia charged for Kosovo banner
Serbia is awaiting its punishment after FIFA found the team breached its disciplinary rules regarding "demonstrations of a non-sporting nature." A banner displaying a map of its country with Kosovo – a neighboring state that declared independence from Serbia in 2008 – within its borders hung over the lockers of Milos Veljkovic and Andrija Zivkovic before Thursday's 2-0 defeat to Brazil. The slogan "No Surrender" was daubed over the image. The message comes in a year when tensions have risen between Kosovo, its minority Serbian population, and the nation of Serbia.
FIFA representative defends CR7 penalty call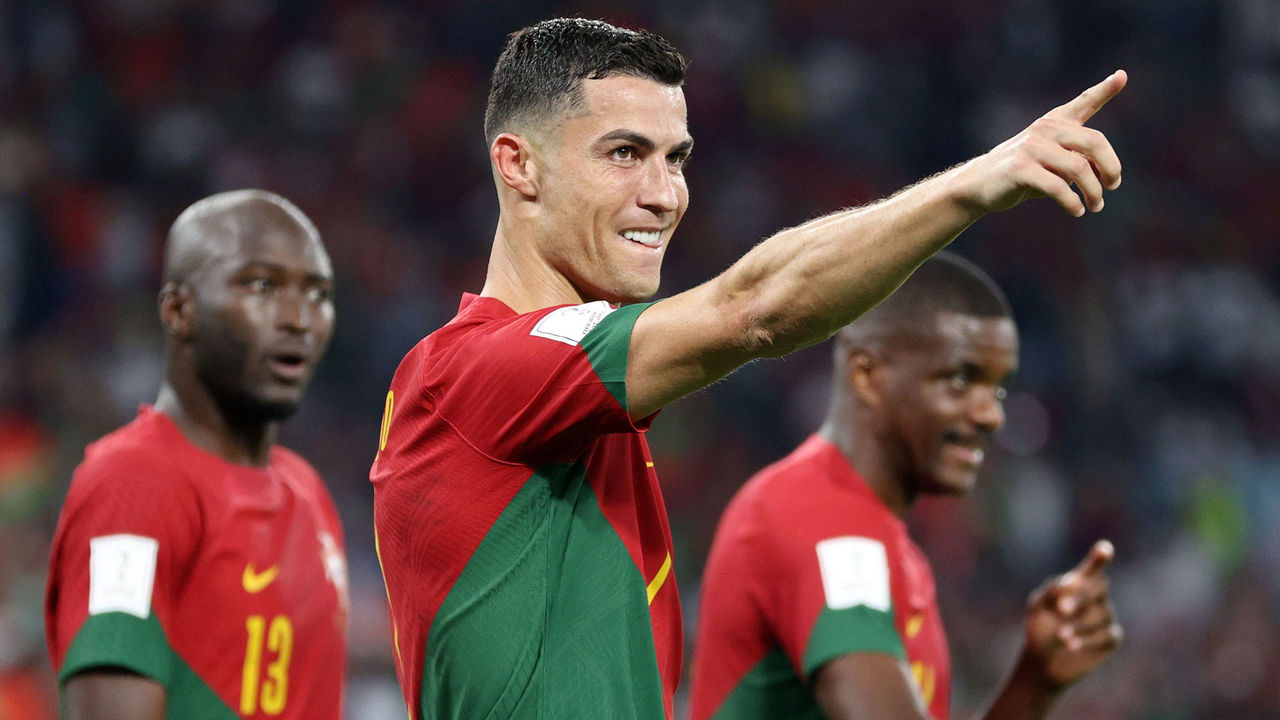 Cristiano Ronaldo's record of scoring in five separate World Cups overshadowed the decision that led to his goal. Ghana coach Otto Addo described the penalty call as a "gift." Onlookers wondered why the referee wasn't asked to consult his pitchside monitor. But now, the awarding of Ronaldo's dubious spot-kick has been defended by a member of FIFA's technical study group. Rather than express sympathy for the Ghanaian team, Sunday Oliseh – who represented Nigeria at two World Cups – praised the Portuguese frontman for his "total genius" to draw a foul from Mohammed Salisu. "Maybe the strikers are getting smarter," he added on the high number of penalties in Qatar.
Comeback or collapse for Germany?
A key sponsor has withdrawn its support of the men's team. The World Cup viewing figures for the Japan defeat were the lowest in Germany for over 30 years. With dwindling support back home, Germany's seaside base must feel like a lonely place right now. Hansi Flick knows what's at stake: He's dubbed Sunday's showdown with Spain "our first final" as Germany attempts to avoid two World Cup group-stage exits in a row. The must-watch clash between the European giants concludes this weekend's slate.
Special moment for Enzo Fernandez
What a way to score your first senior international goal. Fernandez, the ascendant 21-year-old midfielder, helped turn the tide against Mexico after being introduced off the bench in the second half. Mexico had largely nullified a jittery Argentina throughout a tense affair in Lusail. It was always going to take something special to break the deadlock. Messi delivered that with his eighth World Cup goal – the same number Diego Maradona scored. But Fernandez's sumptuous curling effort to cap the win was even better. The Benfica youngster, destined for a big transfer in the very near future, gave Argentina more control in midfield with his energy and passing range. Lionel Scaloni's decision not to start him in the first two matches wasn't entirely surprising, considering the groove Argentina found en route to Qatar, but Saturday's showing, both from the team and the midfielder himself, made it abundantly clear: Fernandez needs to start every game from here on out.
Stat of the day
Two tie Zizou.
Tweet of the day
Messi really is a father figure for this Argentina side.
5 soccer predictions for 2023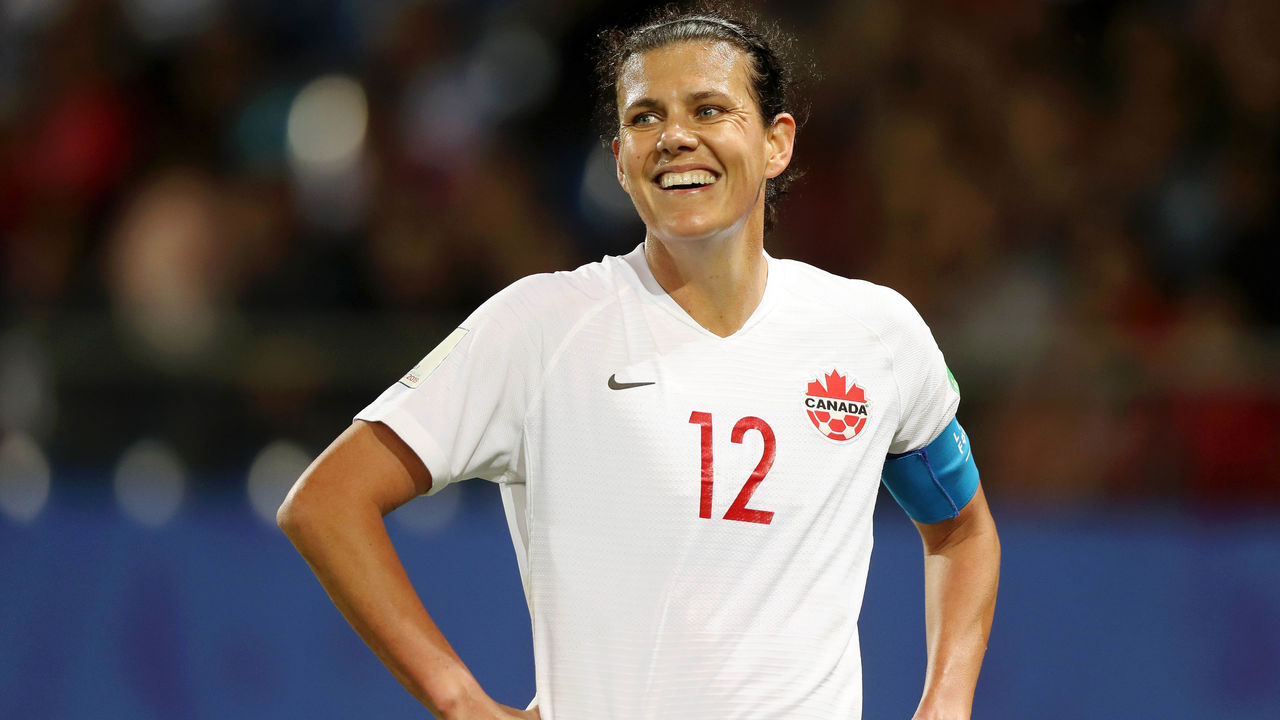 It's officially time to start looking ahead. With 2022 coming to an end, here are five things we expect to happen in world soccer in 2023.
Canada wins Women's World Cup
Never before have fans enjoyed two World Cups in such quick succession. Just seven months after the completion of an enthralling men's tournament in Qatar, the women descend on Australia and New Zealand to take center stage in July. And similar to Lionel Messi's satisfying triumph with Argentina, the Women's World Cup will also feature a storybook victory for one of the sport's most iconic players. Christine Sinclair, playing in her sixth – and likely final – edition of the quadrennial event, will captain reigning Olympic champion Canada to its first World Cup title.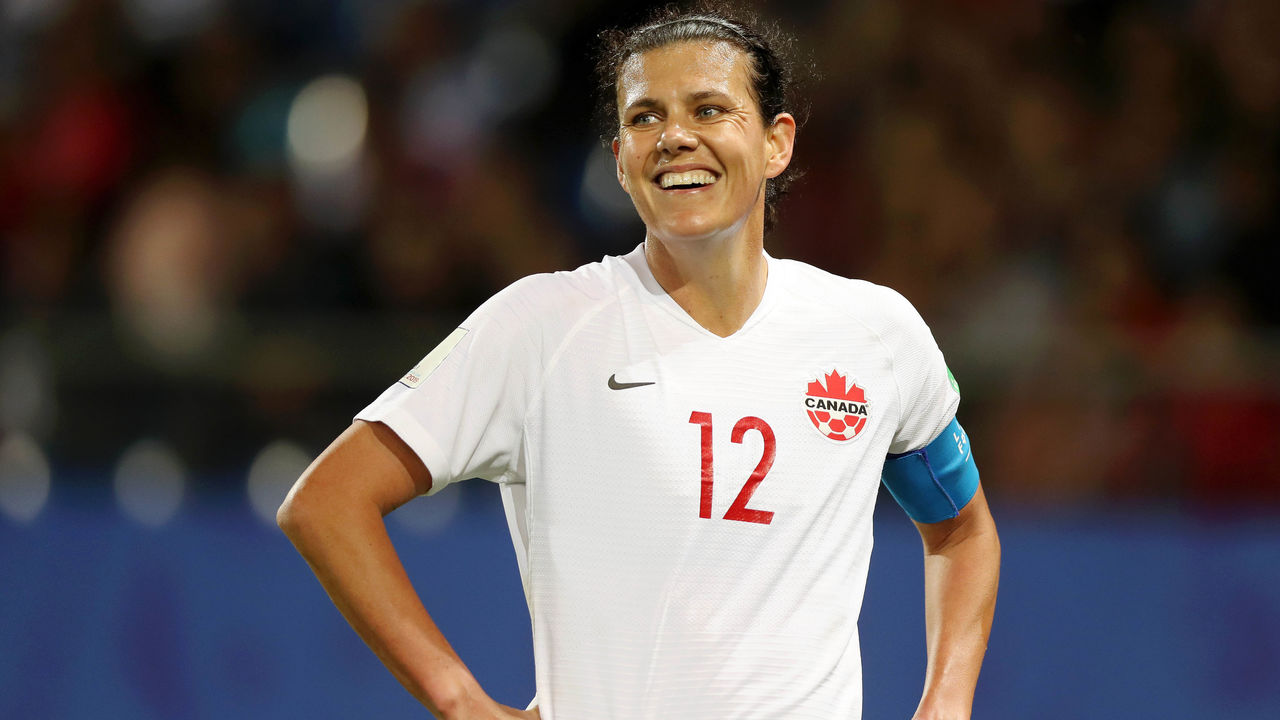 The transformative impact of the gold medal-winning performance in Tokyo and the newfound pedigree that comes with it can't be overstated – Bev Priestman's team has forever graduated from title hopeful to bonafide contender. Canada, ranked No. 6 in the world, will also bring the most talented and complete squad the nation has ever assembled for a major tournament. Those merging factors will result in Sinclair, the most prolific player in international football history, capping her legendary career with a World Cup trophy. The Canadian soccer wave will continue unabated in 2023.
Haaland rewrites record books
Erling Haaland is on a mission. Breaking the Premier League's single-season scoring record isn't enough – he wants to obliterate it. And the 22-year-old is well on his way. Haaland already has 20 tallies to his name in just 14 league appearances during his maiden campaign with Manchester City. Nobody has ever reached that mark faster, so that's one record down. He scores goals with machine-like efficiency and ruthlessness, which will serve him well as he chases down and eventually smashes the benchmark for most markers in a Premier League season. In a 38-match campaign, that record currently belongs to Mohamed Salah, who found the net 32 times in 2017-18. Andy Cole and Alan Shearer each scored 34 goals in the Premier League's 42-game era. Both standards are set to fall.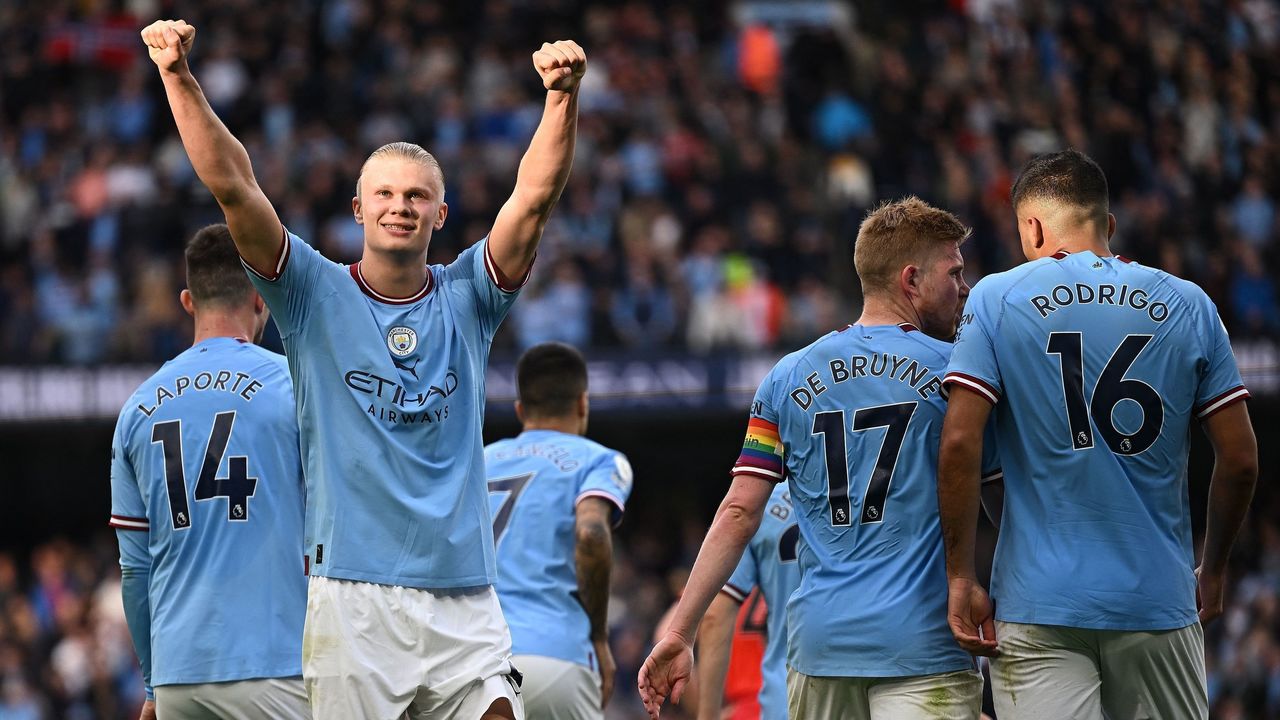 "I kind of recharged my batteries, and to watch other people score and win games in the World Cup kind of triggers me and motivates me and also irritates me," Haaland, who didn't play in the World Cup, said of his recent break. "I'm more hungry and more ready than ever." That is absolutely terrifying. His insatiable scoring drive will lead City to their fifth Premier League title in the last six seasons.
Mbappe powers PSG to Champions League glory
Paris Saint-Germain – at long last and after obscene levels of investment over the years – will finally capture the elusive Champions League title so desperately craved by the club's Qatari ownership, and Kylian Mbappe will be the catalyst. Despite winning the Golden Boot at the World Cup and scoring an unforgettable hat-trick in the final, Mbappe was overshadowed by Lionel Messi. At club level, though, the Frenchman is the leading light. The heartbreak of just missing out on the World Cup victory will become additional fuel for Mbappe, who will hit another stratosphere of superstardom in 2023.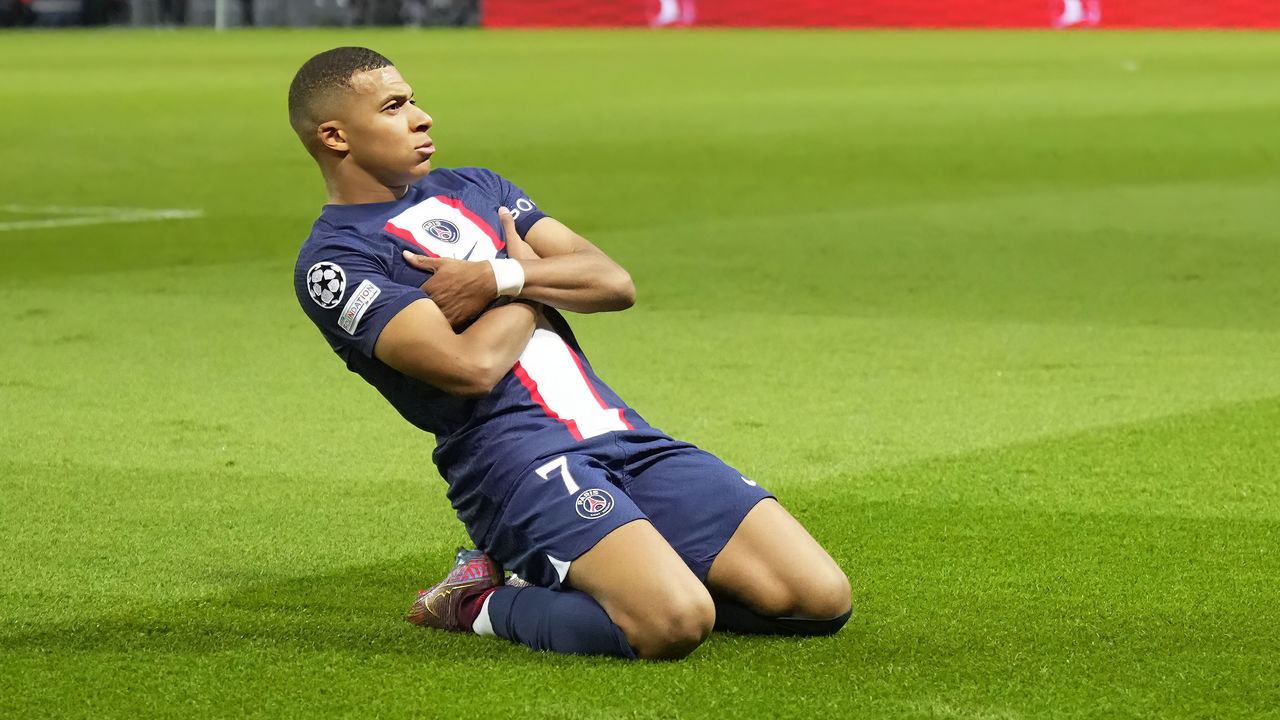 Led by their incandescent forward, PSG will get over the hump in the Champions League, knocking off Bayern Munich in a rousing last-16 tie before eventually taking down Manchester City in the final. The most explosive player in world football will parlay that success into the first Ballon d'Or of his career. It'll be the first of many. The only question remaining is whether or not he'll win them at PSG or Real Madrid, where he clearly envisions himself at some point very soon.
Ronaldo fades into background
Cristiano Ronaldo remaining unsigned says it all. The Portuguese superstar has been a free agent for over a month after engineering his exit from Manchester United with a now-infamous incendiary interview. The 37-year-old has been pining for a switch to another top European club to play in the Champions League, but to date, no interest has materialized from teams of that caliber. If the suitors were there, Ronaldo would have put pen to paper already. Instead, the lone contract on the table is from Saudi Arabian side Al Nassr, who have reportedly submitted an eye-watering offer worth £175 million per year.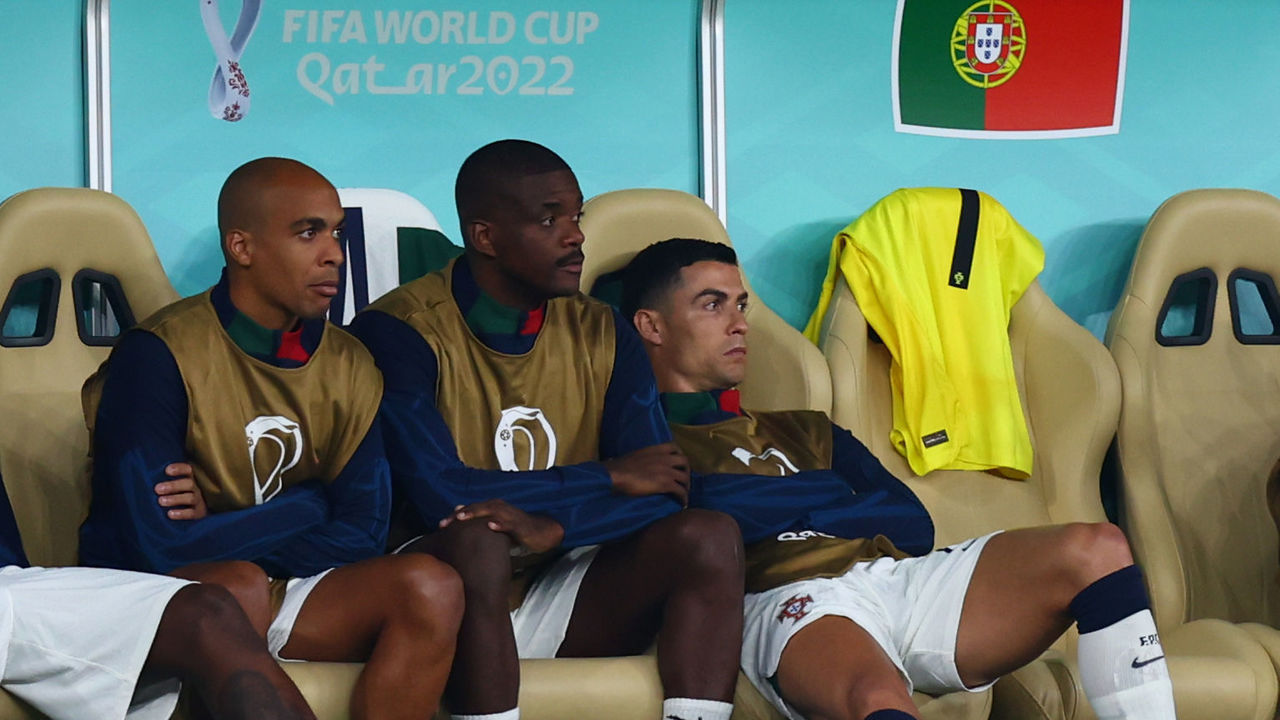 Without any other admirers, a clearly declining Ronaldo will have no choice but to follow the money. In joining Al Nassr, he'll fade into sporting irrelevance, becoming a largely forgotten figure. Being one of the most famous people alive, Ronaldo will always hold a certain level of celebrity and influence, but from an on-pitch perspective, joining the Riyadh-based club will remove him from the typical everyday conversations in which he's featured so prominently for over a decade.
Infantino tightens grip on world football
When Gianni Infantino succeeded ex-president Sepp Blatter as the head of FIFA in 2016, the Swiss-Italian administrator vowed to clean up world football's disgraced governing body. "We will restore the image of FIFA and the respect of FIFA. And everyone in the world will applaud us," he said at the time. Well, about that. Instead of applause, he's been the subject of widespread ridicule and disdain. If anything, Infantino has largely continued along the tarnished path of his predecessor.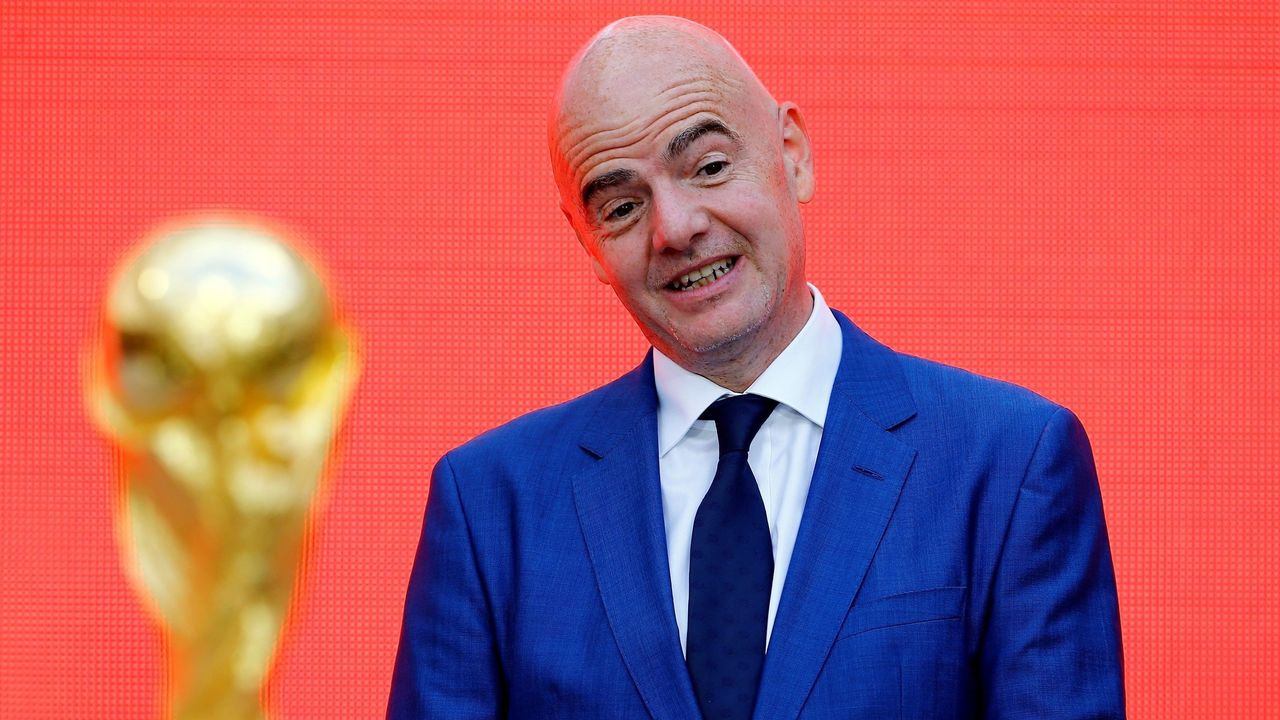 That is set to continue. Barring an unlikely resignation or forcible ouster, Infantino will be re-elected for his third term as FIFA chief in March. He's already overseen significant changes to the sport, including an expanded 48-team men's World Cup and super-sized Club World Cup. He also tried and failed to implement a biennial World Cup, an idea that was widely panned. What radical ideas does he have left up his sleeve? Expect Infantino to attempt to hatch another harebrained scheme in 2023.
Japan stuns Spain to top Group E, Germany eliminated from World Cup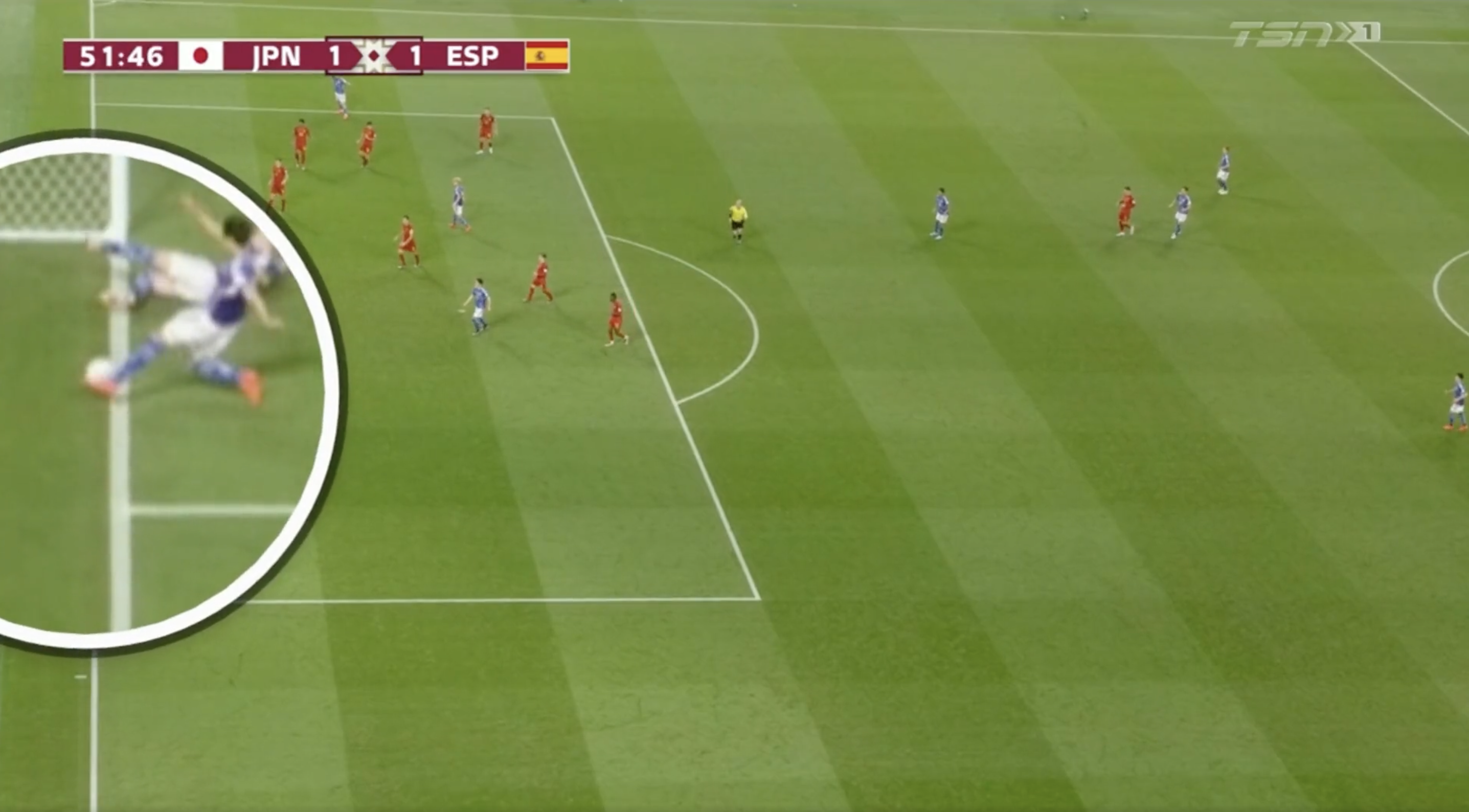 Japan scored twice in two minutes and 22 seconds Thursday at Khalifa International Stadium to snatch a 2-1 comeback victory over Spain that knocked its heavily favored opponent out of first place in Group E and eliminated Germany from the World Cup entirely.
Japan topped the group with six points after opening the tournament with an upset win over Germany. Surprisingly, its only loss of the group stage came against Costa Rica.
Spain finished second on four points, only ahead of Germany on goal difference.
| # | Team | W-D-L | GF | GA | GD | Pts |
| --- | --- | --- | --- | --- | --- | --- |
| 1 | Japan | 2-0-1 | 4 | 3 | 1 | 6 |
| 2 | Spain | 1-1-1 | 9 | 3 | 6 | 4 |
| 3 | Germany | 1-1-1 | 6 | 5 | 1 | 4 |
| 4 | Costa Rica | 1-0-2 | 3 | 11 | -8 | 3 |
Germany fought back to beat Costa Rica 4-2 in Thursday's other match, but the result ultimately made no difference. The four-time world champion needed Spain to either draw or beat Japan to advance to the knockout round.
Instead, Die Mannschaft suffered elimination in the group stage for a second straight tournament.
Japan will next face Croatia in the round of 16 on Monday. Spain will take on surprise package Morocco on Tuesday.
The most chaotic day of the World Cup began with Spain sitting pretty in first place. Alvaro Morata had given La Roja a 1-0 halftime lead, and Germany, racing to a 1-0 lead of its own, had also put itself in a position to advance.
But everything changed in the second half.
Japan flew out of the gates, forcing Spain into a critical turnover that presented substitute Ritsu Doan a chance to equalize. Doan came off the bench to score in his country's 2-1 win over Germany at the same stadium, and he played the hero again Thursday, flashing a shot that Spanish goalkeeper Unai Simon couldn't palm to safety.
Minutes later, teammate Kaoru Mitoma scrambled to keep the ball in play, and Ao Tanaka outmuscled Spanish midfielder Rodri to bundle home Japan's second goal. Replays showed Mitoma retrieved Doan's pass before it crossed the goal line.
(Courtesy: TSN)
Germany, suddenly in need of a goal from Spain to extend its stay in Qatar, watched as its own advantage evaporated. Despite being outshot and outplayed at Al Bayt Stadium, Costa Rica scored twice in 12 minutes to go up 2-1, a score line that threatened to knock Germany and Spain out of the World Cup.
Kai Havertz responded with two goals, and substitute Niclas Fullkrug added another in the 89th minute to restore Germany's lead and keep Spain on course for the knockout stage.
Luis Enrique's side, however, couldn't do the Germans a similar favor.
When Messi found his voice, Argentina found its leader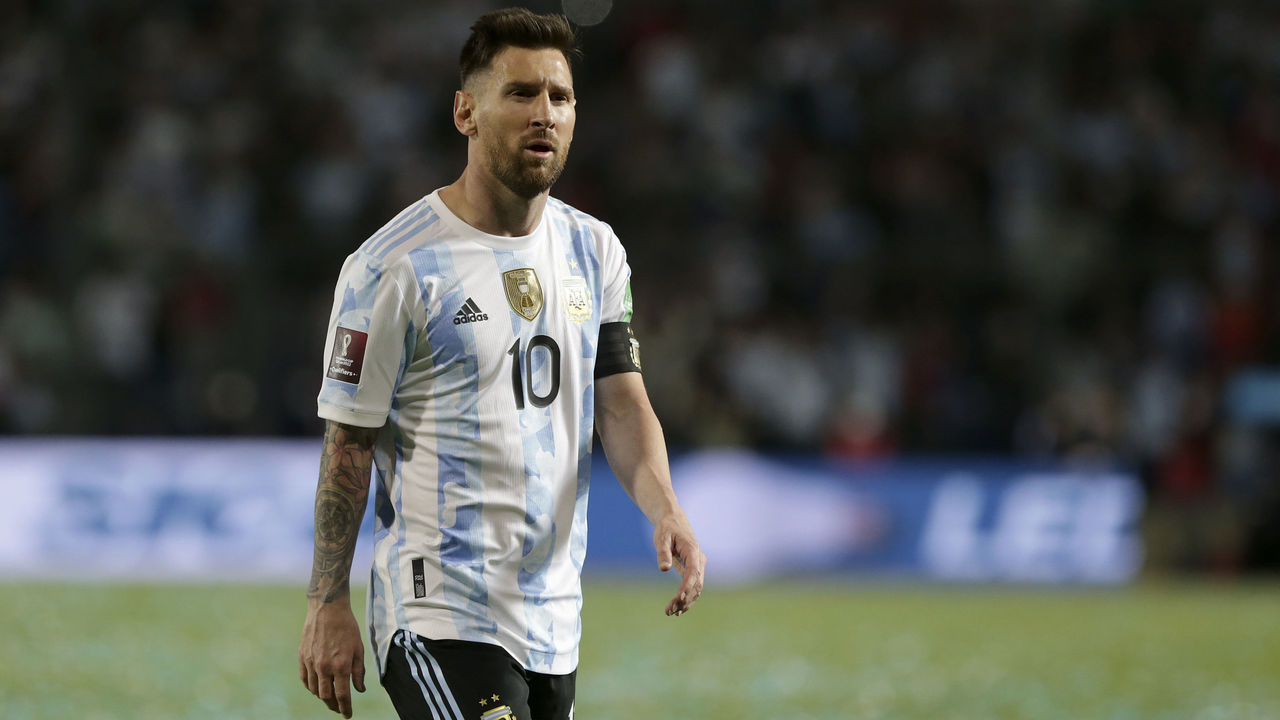 Alejandro "Papu" Gomez cried like a baby. Lisandro Martinez felt like eating up the entire pitch. The speech made everyone in Argentina's locker room breathe fire. Lionel Messi, soft-spoken to the outside world, showed a side of himself inside the bowels of the Maracana Stadium that few had seen before.
"(It's been) 45 days without seeing our families, guys," Messi bellowed before the Copa America final in July 2021. "(Emiliano Martinez) had a daughter and couldn't even see her. He couldn't hold her in her arms. Chino also had a son, and he only got to see him for a little while. All for what? For this moment. Because we had a goal, and we are very close to achieving it.
"And you know what the best of all is? That this depends on us. That's why we're going to go out on the pitch, and we're going to raise the cup."
Messi didn't score that night. He didn't have to. Argentina beat Brazil on Brazilian soil to win the Copa America for the first time since 1993. The players celebrated with Messi on their shoulders. They knew who to thank – and who deserved thanking.
"Half the world would have run to hug him," head coach Lionel Scaloni told The Guardian.
That moment brought Messi peace. It removed a "thorn from his side," according to Scaloni. Messi lost in many finals, faced so much criticism back home, and put his face in his hands too many times to count that winning something with Argentina barely felt real.
Winning a World Cup would complete the fairy tale. This is his fifth and likely final appearance at this tournament, and he's already played his part, scoring the winning goal against Mexico to give Argentina hope of progressing to the knockout round. A win over Poland on Wednesday would do the trick. Anything less would put Argentina at risk of elimination.
But the pressure to win isn't there, at least not as it once was. Messi's tossed aside the desperation that used to fit him like a straitjacket. Now, he feels a sense of joy and privilege. His perspective has changed, and so has the country's view of him.
For so long, Messi and Argentina were worlds apart. When things went wrong, the naysayers had explanations ready. He spent most of his life in Barcelona, they said. How could he ever know what it means to play for Argentina?
Jetting off to Catalonia at 13, Messi left behind his hometown of Rosario, his family, and even his future wife, Antonela Roccuzzo. He could've played for Spain – the Spanish football association tried to call him up when he was still a teenager – but he knew what he was. Messi never lost his Argentinian accent or his love for his country's customs. Mate in hand, he always looked and sounded like the kid from Rosario. He always felt distinctly South American, even if the skeptics back home – a group that only seemed to grow by the summer – continued to question his Argentinianness.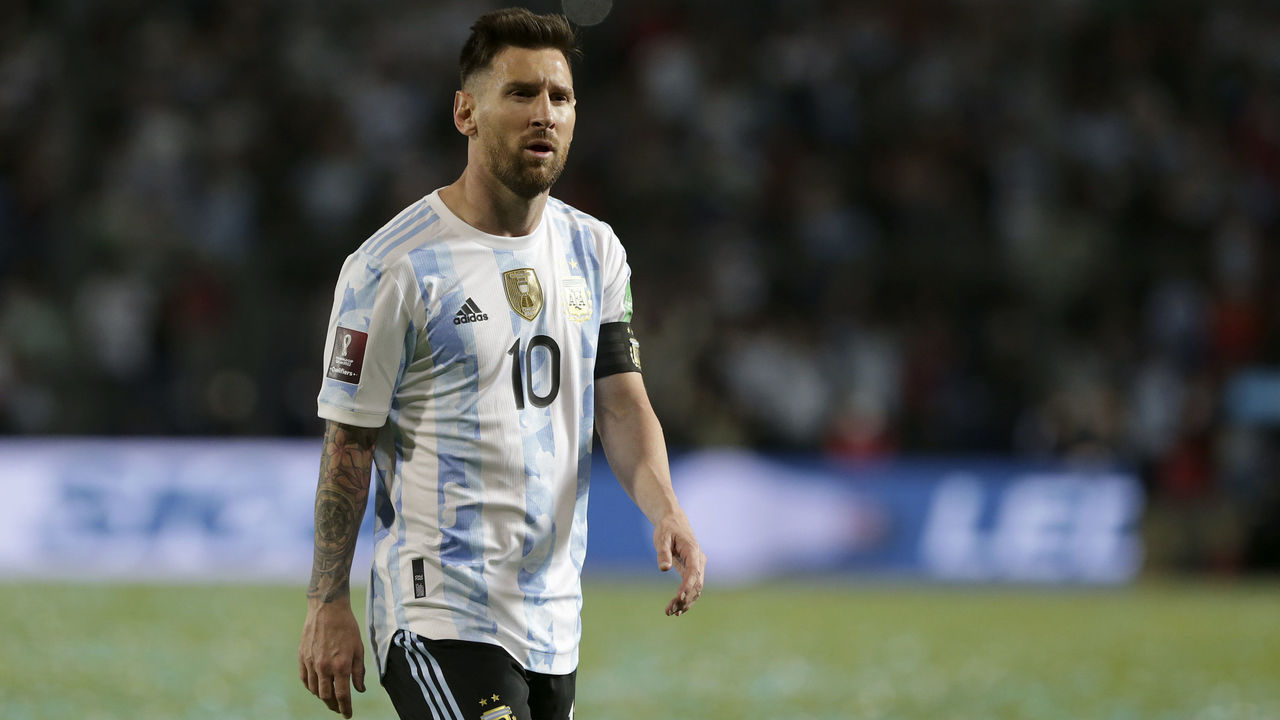 "The more he won in Catalonia, the more he lost with Argentina, and the more Argentina wondered how much 'The Flea' still belonged to them," Angelo Carotenuto wrote in the Italian magazine Rivista Undici.
Messi won the Champions League four times with Barcelona from 2006-16. During that same stretch, Argentina lost twice in the quarterfinals of the World Cup and in the final in 2014. Messi went eight years without scoring a goal in the biggest tournament known to sports, lost in three Copa America finals, and missed a critical penalty in one of them.
But it wasn't just the failures that weighed on him. Something didn't jive. Until recently, Messi wouldn't sing the national anthem, preferring to hum the tune during pre-match recitals. He didn't speak up when Argentina lost or faced scrutiny. Having dodged so many assassination attempts on his character, Messi retired, albeit briefly, from international duty in 2016.
They said Messi was nothing like Diego Maradona, and they were right. He wasn't the street fighter from the ghetto. Messi was from the lower middle class, saved from the rough upbringing that forged Maradona's very soul and, in many ways, the soul of the country itself. When Maradona won the World Cup for Argentina in 1986, he did it in the most Argentinian way possible: Punched in the face and kicked and beaten, he put the team on his back and took it to the very top.
Argentina's image of Maradona was of a man who fought for his people, a reflection of itself. Argentina's image of Messi was of a boy who couldn't carry the same burden.
"Maradona had the enormous advantage that he didn't have to be like anyone else," Argentinian writer Martin Caparros told the New York Times in 2014, "and Messi has to be like Maradona all the time."
Messi only temporarily reentered the good graces of the thankless public. There was the hat-trick he scored in qualifying that ensured Argentina's participation in the 2018 World Cup, and then the picturesque volley that sent Maradona into bedlam and Argentina into the round of 16 later that tournament. But these were moments, nothing more. There was no grand reveal or blood, sweat, and tears smeared on his jersey. There was no parabolic journey through the muddy, crime-ridden slums or flaws in his brilliance, just a squeaky-clean image free of personality. Argentina could see itself in players like Carlos Tevez, the scruffy striker from the streets of Buenos Aires. It couldn't in Messi, no matter how hard he tried or how many gestures he made.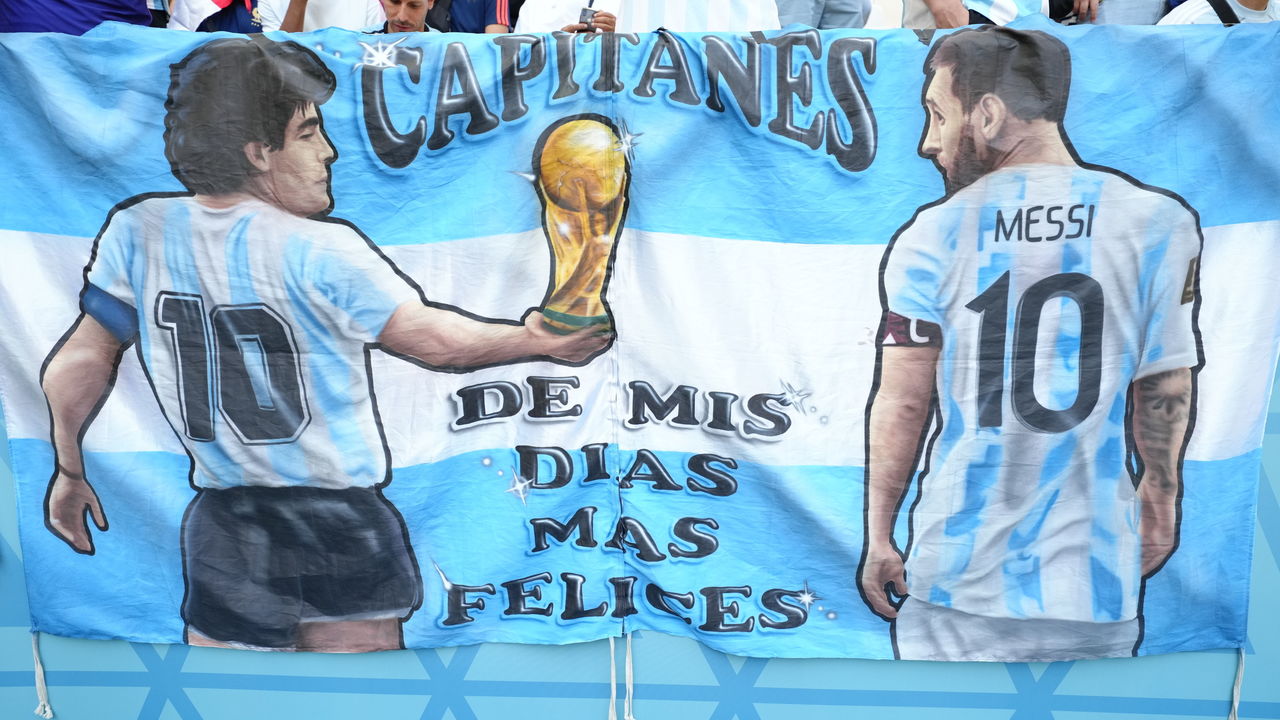 When he refused to accept MVP honors at the 2016 Copa America, Messi did it quietly. But Jorge Sampaoli, his coach at the time, noticed. He knew Messi wasn't there to win any personal accolades. He was there, Sampaoli said, to win something for Argentina.
After retiring, something changed inside Messi. The man who fought so hard for the respect of his compatriots, for a country that gave him nothing but grief in return, took a stand.
It first emerged in the form of a hammer blow in April 2017. Unmarked in the penalty area, Messi swept home a stunning goal to clinch a dramatic 3-2 victory for Barcelona. It was his 500th career goal, scored against Real Madrid at the Santiago Bernabeu, as perfect a moment as he could ever have to send a message to the world. Tearing off his shirt, Messi held it aloft as if to say to his rivals that he was back, he was Messi, and he was proud of it.
"This is me," Caparros imagined Messi saying in that moment. "Look, and shut up."
Messi responded off the pitch, too. He ripped the officiating during Argentina's 2-0 loss to Brazil in the Copa America semifinals, claiming the referees showed bias toward the host nation. He later accused CONMEBOL, which governs South American football, of corruption. He stood up for his teammates, insisting the national team played some of its best football, even if it had tripped over yet another hurdle.
That also shifted something inside the people of Argentina.
"Messi spoke out because he had to," Scaloni told The Guardian. "People think Leo doesn't speak, but he's a true Argentinian, it's in his blood, the most pissed off at losing.
"That day, there were many reasons to be angry. People identified, appreciated we played well. At a different stage, they could've said, 'They lost, get rid of them all, the coach has to go,' but there was a connection."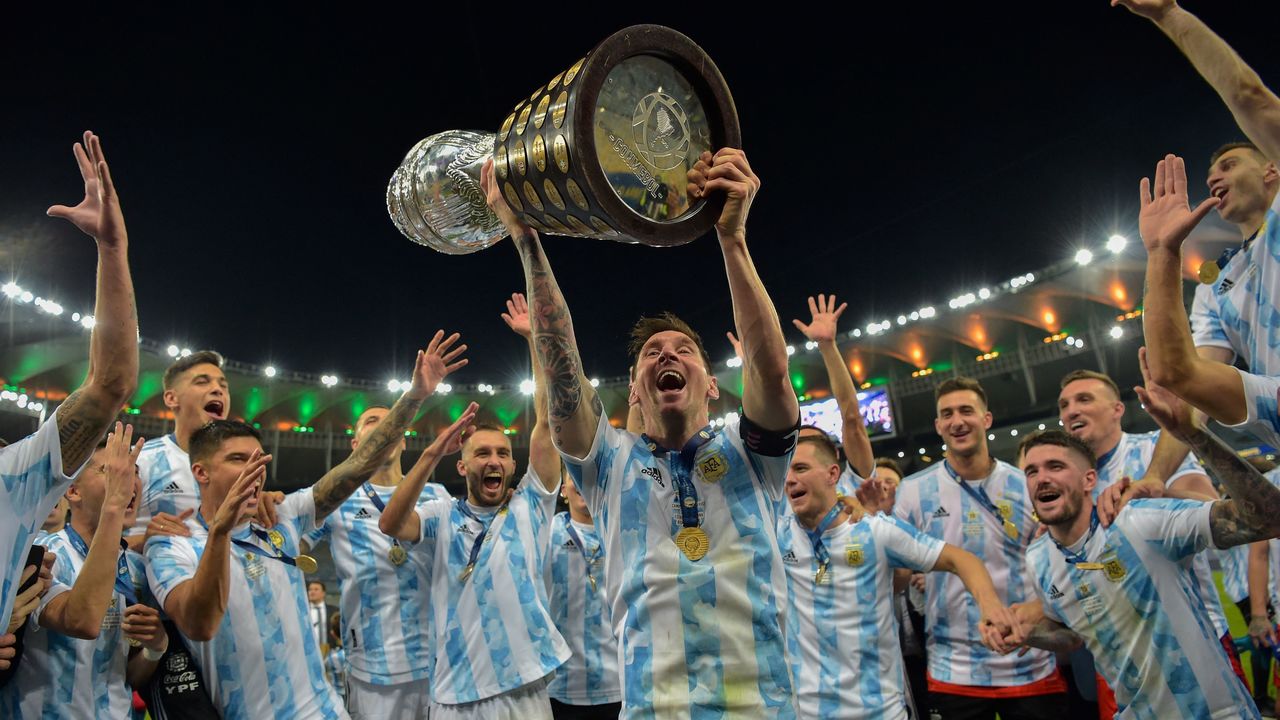 Messi didn't seem as stressed as in years past when he'd furrow his brow and scrub his face before even kicking a ball. The play on the pitch improved as much as his demeanor. During last year's Copa America, the 35-year-old led in goals, assists, chances created, and total shots, and his teammates followed suit. Martinez, the goalkeeper, saved three penalties in the semifinals. Defensively, Argentina shut down everything and everyone, conceding just three times all tournament. Messi's teammates no longer stood there spectating in vain hope, praying he'd bail them out of trouble. They played for him, and he played for them.
Messi had become a leader of an inexperienced group that, according to Papu Gomez, felt they had more in common with the seven-time Ballon d'Or winner than any other player. He created not just a winning culture within the dressing room but a brotherhood, forging bonds with youngsters who would've been intimidated by his presence. He led by example, and opened the doors to the next generation.
"Perhaps knowing these are his last years," Gomez told La Nacion in August 2021, "he's a more open Leo who interacts much more with everyone."
Now that he's freed himself from the shackles of public opinion, Messi no longer seems to see his career as a chore to be fulfilled. He's lighter on his feet and quicker to smile. He's living this World Cup "with intensity." He's not just focusing on the next match. He's enjoying the moment with his children, family, and friends, who also happen to be his teammates. He loves that his boys sing all the Argentinian songs, songs they heard during last year's Copa America.
This is the legacy Messi values. This is what he's taking from this journey. Winning in Qatar is not all that matters, even if everyone on the outside says it is.