10 soccer stories we loved in 2021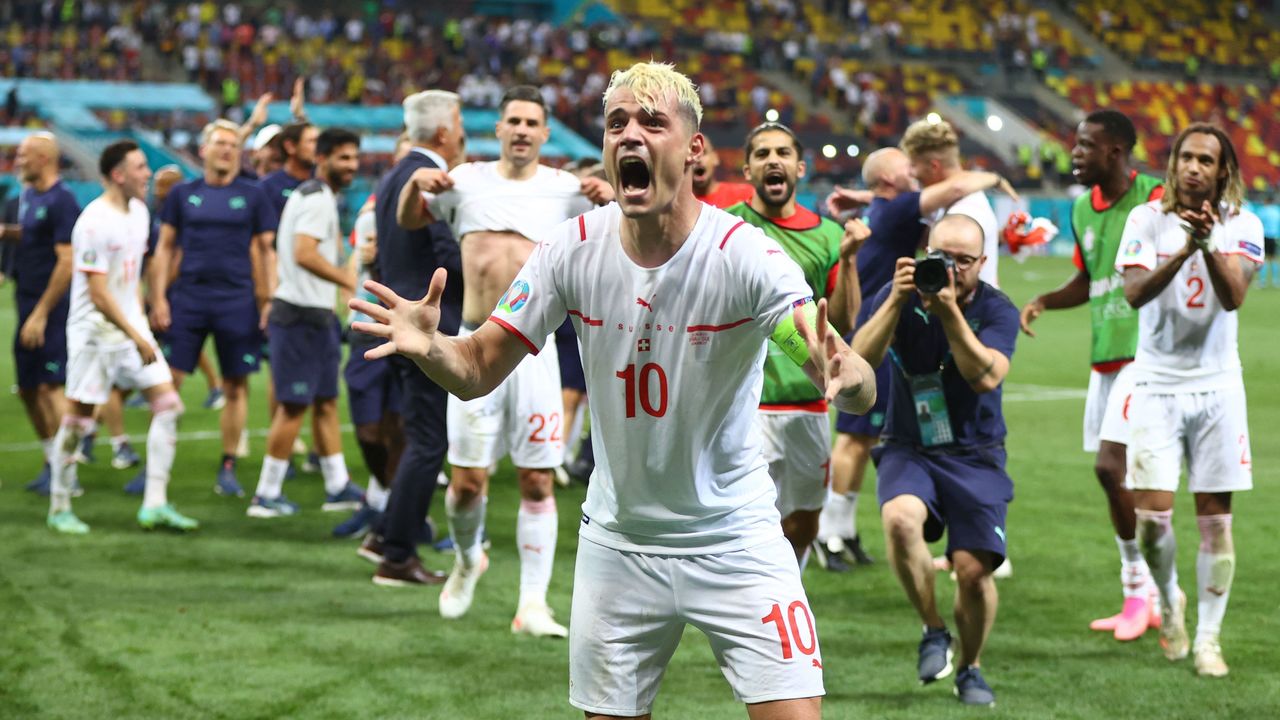 2021 was awash with huge stories in the world of soccer, with Lionel Messi's departure from Barcelona arguably the biggest of them all. But what about the most impressive, heartwarming, or surprising developments of the year? Here, theScore selects 10 stories that provided some much-needed relief over the last 12 months.
10. Leicester City lift FA Cup for 1st time
Chelsea were seemingly unstoppable under Thomas Tuchel as they surged up the Premier League table, beat Manchester City in the FA Cup semifinal, and booked their place in the Champions League final (which they won). They were unsurprisingly heavy favorites heading into May's FA Cup final, the United Kingdom's biggest spectator event for 14 months.
But after Youri Tielemans' long-distance screamer put Wembley at full volume, glory was within reach for underdogs Leicester. Chelsea twice came close to a dramatic late equalizer courtesy of ex-Foxes full-back Ben Chilwell: First, Kasper Schmeichel miraculously clawed away his near-post header. Then, VAR determined a Chilwell-engineered own goal for Wes Morgan was offside.
Leicester held on for the win and lifted the old trophy after losing each of the four previous FA Cup finals in their 137-year history.
9. That day Euro 2020 was drunk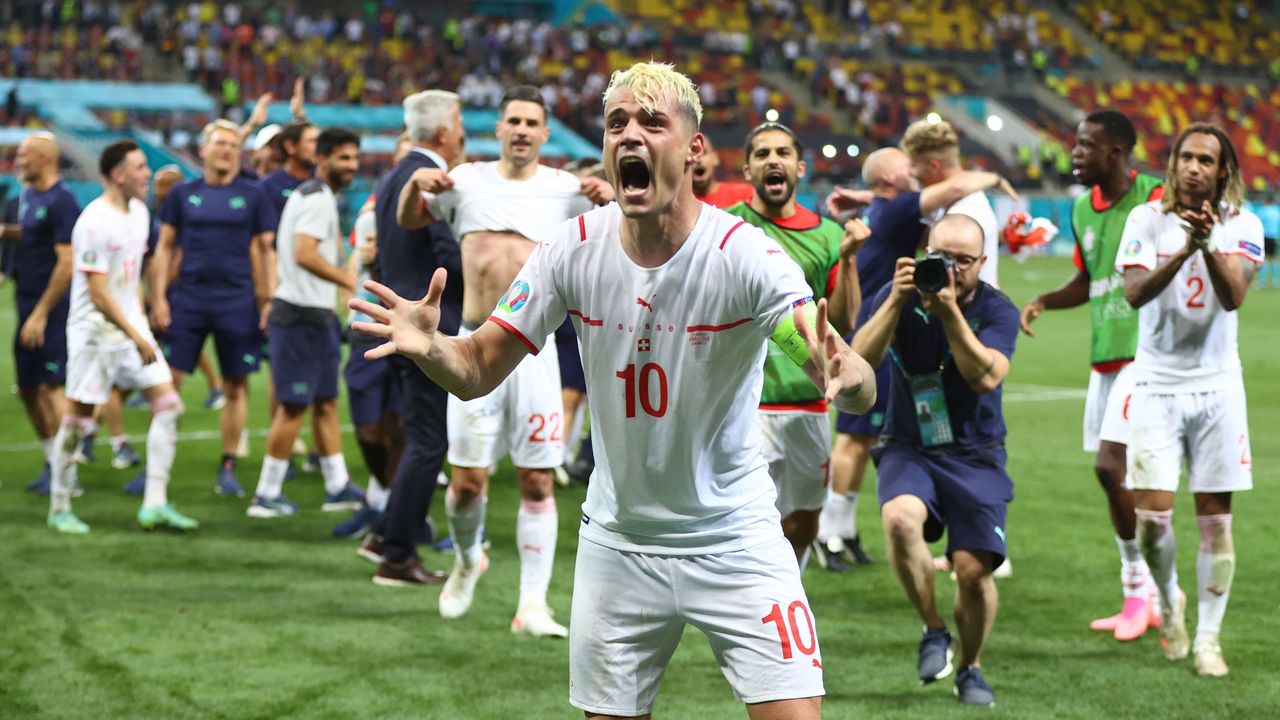 The back pass that skipped over Spain goalkeeper Unai Simon's foot and into the net in the 20th minute set the tone. This wasn't going to be a run-of-the-mill Monday in Euro 2020's round-of-16 clashes.
Spain rallied against Croatia and was cruising when Ferran Torres put La Roja ahead 3-1 in the 77th minute. However, the Croats weren't done. They spirited away Spain's two-goal advantage when they nudged the ball in during a goalmouth scramble and equalized through Mario Pasalic's injury-time header.
But Simon made amends for his first-half error with a marvelous save to thwart Andrej Kramaric early in extra time, and this proved the springboard for Spain to eventually carve out a 5-3 victory.
Somehow, the next match was even crazier. Switzerland swarmed Didier Deschamps' much-changed France side in the opening half but only took a 1-0 lead into the break after spurning a host of chances, including a Ricardo Rodriguez spot-kick that was pushed away by Hugo Lloris. And, of course, Switzerland was punished when Karim Benzema scored twice in under five minutes and Paul Pogba pocketed a sublime effort from distance.
But from nowhere, Switzerland was resuscitated. Haris Seferovic notched his second header of the game and Mario Gavranovic fired in a 90th-minute equalizer. France still could've won, though, but Kingsley Coman hit the bar in the final seconds of normal time and other chances went begging in extra time.
A high-quality penalty shootout followed until Kylian Mbappe stepped up for France's fifth effort. Yann Sommer saved Mbappe's strike, giving Switzerland the win in an all-time classic encounter.
8. Barcelona women take over
Barcelona are on course to dominate the women's game once again in 2022. They've won all 15 of their matches in the 2021-22 La Liga campaign, scoring 86 goals and conceding only four, and have cruised into the Champions League quarterfinals after beating Women's Super League leaders Arsenal 4-1 and 4-0 during the group stage.
Plus, Barcelona were devastating over the 2020-21 term as they secured the Primera Division, Copa de la Reina, and Women's Champions League titles in the same season for the first time.
Alexia Putellas notched 27 goals and 19 assists last season through her intelligent and bewitching play in midfield, but it almost felt wrong to single out just one Barcelona star for praise when she won the 2021 Ballon d'Or. Certain players stand out in different games, of course, but the fluidity and sheer brilliance of this Barcelona generation is a stunning tapestry rather than a series of portraits.
"For me, it's a collective success," Putellas said upon receiving the award.
7. Lille outmuscle PSG to take Ligue 1 crown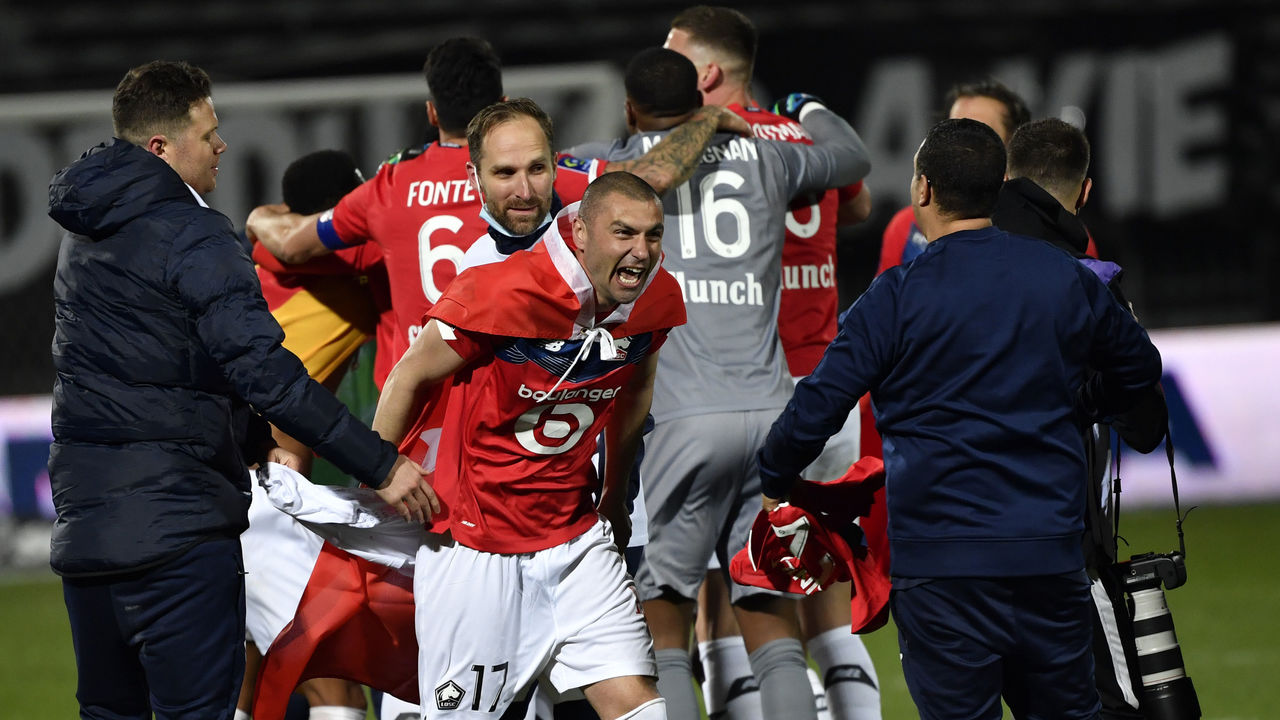 Lille's run to the Ligue 1 title was no Moneyball success story. It was built on youth and experience, and some damn good coaching.
Les Dogues held their own against France's top five teams, going unbeaten against rivals Paris Saint-Germain, AS Monaco, Lyon, and Marseille while boasting the league's best defense. Jose Fonte, then 37, and Sven Botman, then just 20, complemented each other in central defense, and goalkeeper Mike Maignan proved himself as France's next great shot-stopper, keeping a league-high 21 clean sheets.
Galtier shortened his squad, calling on just 21 dedicated players in Ligue 1, the fewest of any team in the top flight, and did an impeccable job shielding his team from the distractions of a messy change in ownership in December 2020.
6. Norway protests human rights abuses in Qatar
As universal as human rights may be, few in the soccer community have taken a significant stand against the ongoing abuses in Qatar, where the 2022 World Cup will kick off in less than a year's time. More than 6,500 migrants have died since the gulf nation won the right to host the World Cup in 2010, and while local authorities link 34 of those deaths to the construction of stadiums, watchdog groups believe the total death toll is significantly higher.
Players for Norway's national team led a rare call for justice in March, revealing T-shirts with a simple but strong message: "Human rights on and off the pitch." Erling Haaland, one of the sport's rising stars, took part in a protest no other player of his stature had dared to front. His presence alone was enough for people to take notice.
Norway also held a vote among delegates in June over a potential boycott. The country's football association opted not to do so – Norway failed to qualify for next year's tournament anyway – but the display back in March prompted an important conversation that few in the game were comfortable having.
5. Canadian women win Olympic gold
Canada's women's team banished the ghosts of its unwanted past by winning the gold medal at the Tokyo Olympics. Having settled for bronze at the 2012 and 2016 Games, the Canadians finally broke through in Japan, beating the United States for the first time in 20 years before defeating Sweden in the final. Goalkeeper Stephanie Labbe saved two of Sweden's last three spot-kicks in a tense penalty shootout, and 21-year-old Julia Grosso buried the decisive kick to make gold medallists out of Canada for the first time.
It was a crowning moment for the team, but mostly for Christine Sinclair, the most prolific scorer in international soccer who, at 38 years old, was playing in the Olympics for the last time. She carried the program for two decades, elevating the profile of women's soccer in a country that hockey long dominated and inspiring the very generation of girls that helped her win gold in Tokyo. Grosso wasn't even born when Sinclair made her senior debut in March 2000.
4. Transfer window madness
Despite the financial effects of the coronavirus pandemic, clubs still managed to spend $3.72 billion on transfers between June and August. That doesn't even include free transfers, such as Lionel Messi's big move to Paris Saint-Germain, David Alaba's switch to Real Madrid, Barcelona's acquisition of Memphis Depay, and PSG's deal for Euro 2020 star Gianluigi Donnarumma. Manchester City made Jack Grealish the most expensive signing in Premier League history, and Cristiano Ronaldo headlined Manchester United's spending spree.
But not all teams had money to spend. Messi left Barcelona after 21 years because the club couldn't afford to keep him, and Juventus sold Ronaldo because they couldn't afford to keep him.
However, PSG trolled everyone with their ridiculous summer spending. On top of Messi and Donnarumma, the Ligue 1 giants rolled out Achraf Hakimi, Sergio Ramos, and Georginio Wijnaldum in a bid to upend the traditional order in European soccer.
3. Messi ends trophy drought with Argentina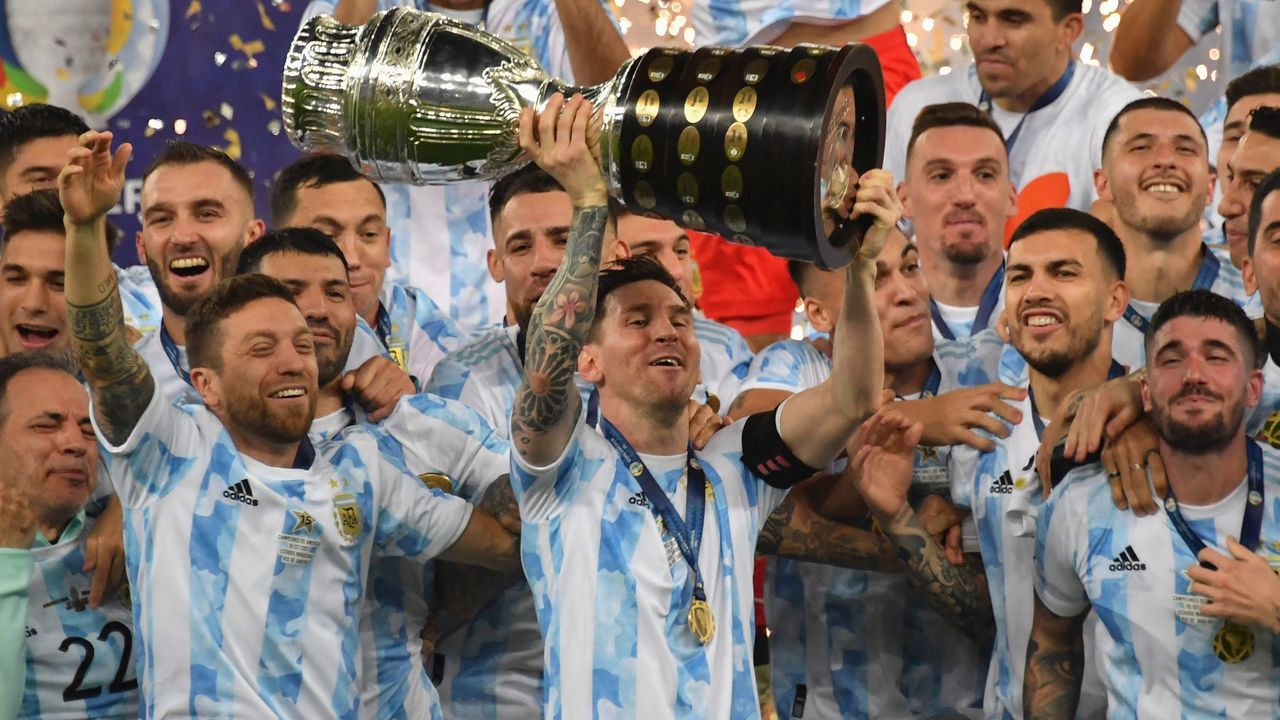 Messi fell to his knees when it dawned on him that he'd finally, for the first time in his career, won a trophy with Argentina's national team. The final whistle blew, signaling a 1-0 win over Brazil at the Maracana, of all places, and prompting Messi to lift the Copa America amidst a flood of tears.
"I needed to remove the thorn of being able to achieve something with the national team," Messi said. "I had been close for other years and I knew it was going to happen. I am grateful to God for giving me this moment, against Brazil and in Brazil. I was saving this moment for myself."
Messi lost in the 2007, 2015, and 2016 Copa America finals and again in the 2014 World Cup final, complicating his already tense relationship with the Argentinian public. He quit on the national team after missing a penalty in the shootout against Chile in 2016 but returned with a mission.
Messi dominated this tournament, leading all players with four goals, five assists, and six big chances created. Many believe he won the Ballon d'Or specifically because of his heroics for Argentina.
2. Fans take down European Super League
The European Super League would've been a terrible spectacle. The 20-club system was only open to five teams on sporting merit, while the other 15 sides were assured of their Super League place regardless of performances in their respective domestic leagues and in the competition itself.
The 15 clubs would've taken the majority of football's riches in their gated community and diluted the importance of matches in both domestic and continental football.
So, the fans fought back. First, protests outside Stamford Bridge forced Chelsea to pull out; then Manchester City followed, and then the rest of England's rebels. The Super League died two days after it was introduced to the world, and most of the executives who signed up to the project were forced to acknowledge their pursuit of more money had overlooked what fuels the sport.
"What you've got is something created over 100 years ago that was fantastic," Barnet owner Tony Kleanthous told theScore after the Super League's collapse on April 20. "And you've got a few rich people today that think it's theirs, that think they own it. They will never own it; the fans own it."
1. Eriksen's life saved after heroic response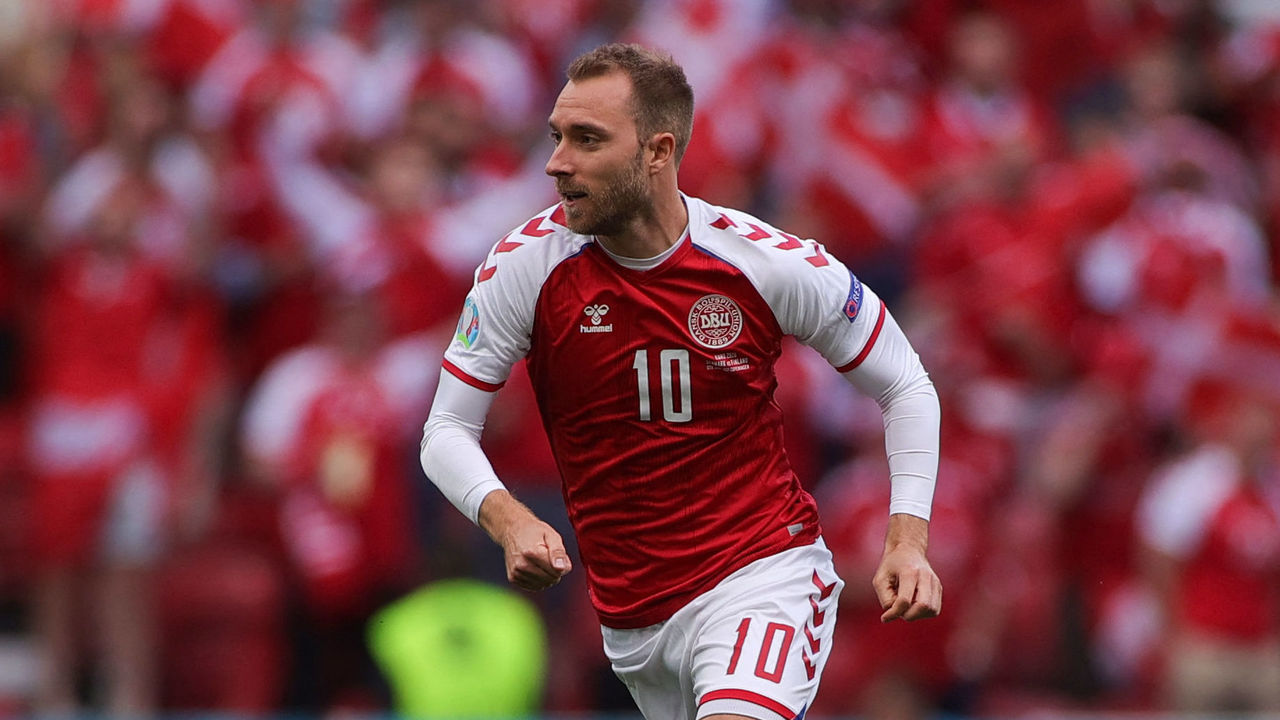 When Denmark's Christian Eriksen collapsed midway through his country's Euro 2020 opener against Finland, referee Anthony Taylor took immediate action, signaling medics onto the pitch.
"I knew straightaway something was wrong because of how his face looked and how he fell to the floor," Taylor told BBC Sport.
Thanks to their quick response, the medics eventually administered life-saving CPR on Eriksen, who suffered cardiac arrest and required a defibrillator to be resuscitated.
"He was gone," team doctor Morten Boesen said at the time.
Simon Kjaer, Denmark's captain and a close friend of Eriksen's, was one of the first people to intervene. Within seconds, Kjaer rolled Eriksen onto his side to clear his airways and begin the process of CPR. Kjaer then stepped aside to console Eriksen's partner on the sideline.
In a further display of unity and strength, Denmark's players formed a human shield around Eriksen while he was receiving treatment, giving their fallen teammate the dignity and privacy he deserved.
As the teams awaited word on whether to resume the match, Finland supporters started chanting, "Christian! Christian!" The Danish fans answered by shouting, "Eriksen! Eriksen!"
What could have been a nightmare ultimately turned into a story of heroism, courage, and togetherness.
1 player Europe's top clubs should sign before transfer window closes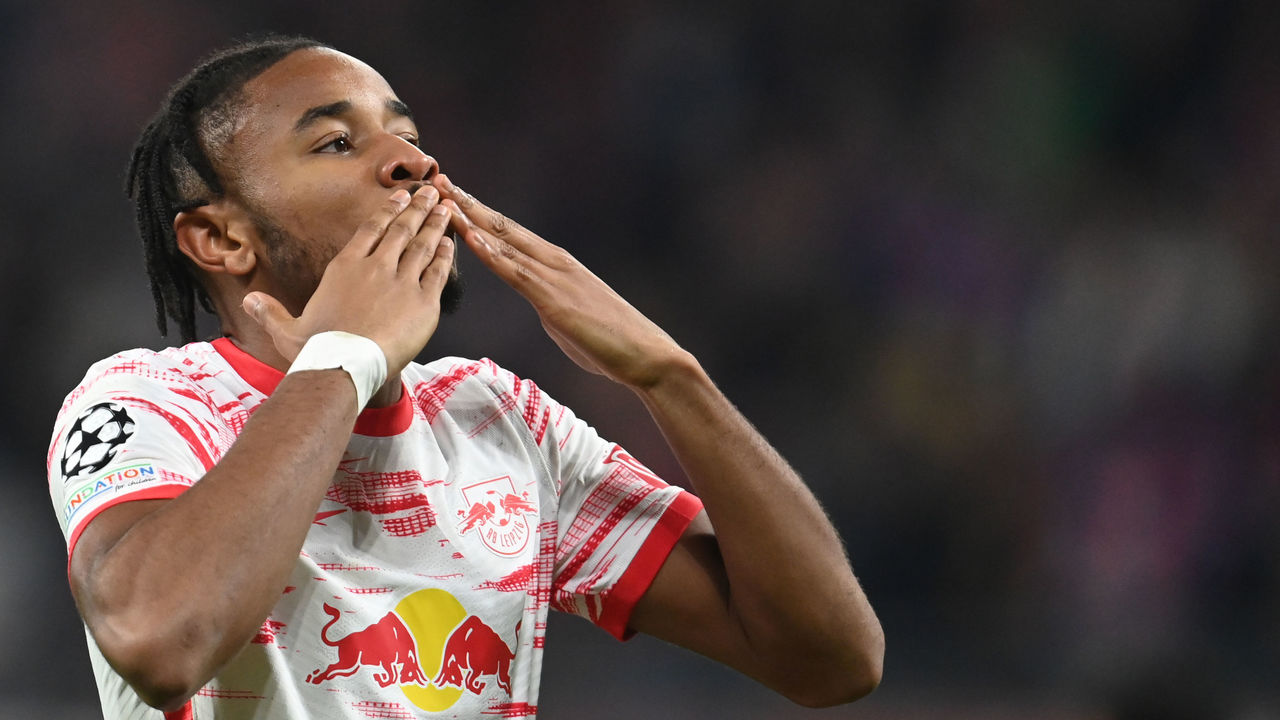 Time is running out for teams to make a splash in the January transfer window. With the shopping period set to close next week and a flurry of late activity expected in the coming days, we highlight one player that Europe's top clubs should be targeting at the 11th hour, even if it means getting creative to get the deal over the line.
Note: Estimated transfer values provided by transfermarkt.com.
Premier League
Arsenal: Alexander Isak
Club: Real Sociedad | Position: Striker | Value: €40M
With Pierre-Emerick Aubameyang on the outs and Alexandre Lacazette floundering, Arsenal have mustered one goal in their last five matches – the Gunners badly need an influx of scoring punch. Seemingly set to miss out on primary target Dusan Vlahovic, the north London outfit would be wise to put all their efforts into convincing Real Sociedad to part with Isak, the 22-year-old Swedish gem who would become the focal point of Arsenal's attack.
Chelsea: Jules Kounde
Club: Sevilla | Position: Center-back | Value: €60M
Chelsea's interest in Kounde is longstanding – and with good reason. The Frenchman is a prototypical modern defender: He reads the game well, has excellent mobility, and, crucially, is comfortable on the ball. With Antonio Rudiger, Andreas Christensen, and Cesar Azpilicueta all impending free agents, the Blues need to be proactive to ensure they aren't left frantically competing for signatures this coming summer.
Liverpool: Christopher Nkunku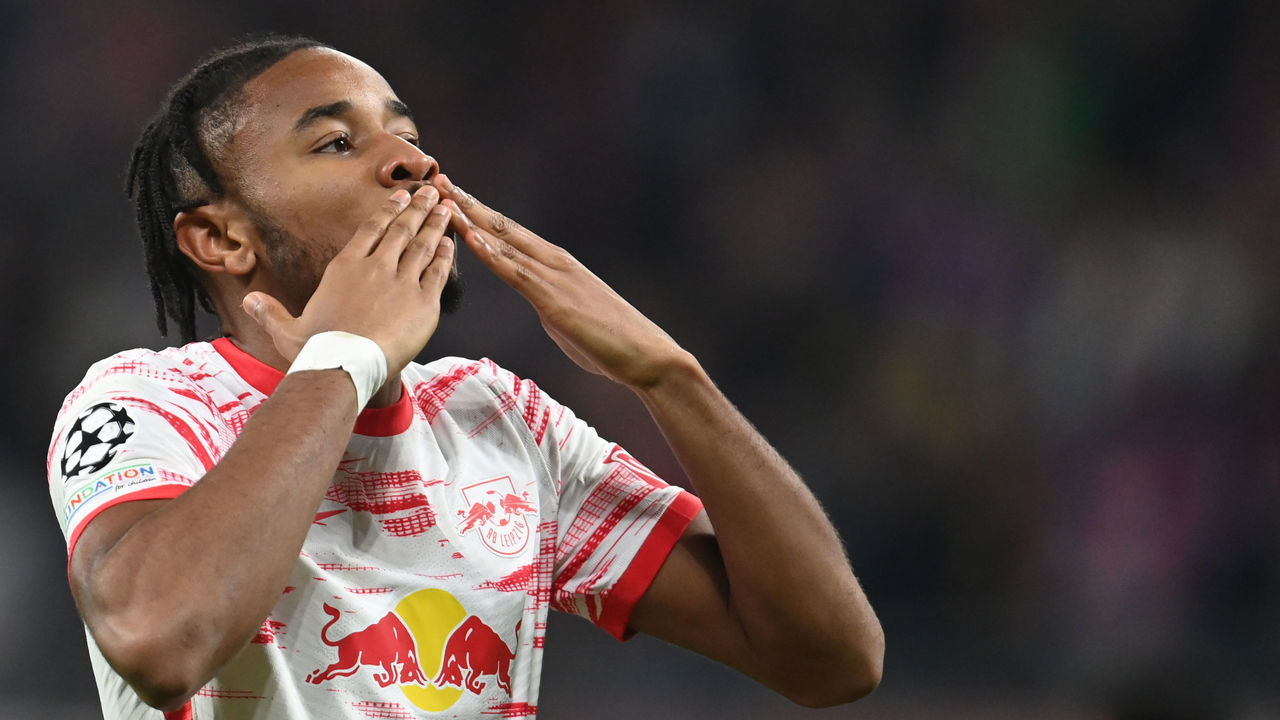 Club: RB Leipzig | Position: Attacking midfielder/winger | Value: €55M
Nkunku is ready for the next step. An electric talent who offers positional versatility, his familiarity with a high-octane system at Leipzig would help make the acclimation process at Liverpool a little easier. Rumors of interest in Nkunku suggest the club's scouting and analytics departments have already done their homework and identified the Frenchman as an ideal signing. The Reds hit a home run with Diogo Jota, and Nkunku could have the same impact.
Manchester City: Julian Alvarez
Club: River Plate | Position: Striker | Value: €20M
What do you get for the team that has just about everything? One of the most exciting young forwards in South America, apparently. Manchester City are on the verge of sealing a deal for the 21-year-old Argentine international, moving to ensure their recent run of Premier League dominance continues long into the future. City don't need Alvarez right away – the title race is just about sorted already – and can start thinking about the coming years.
Manchester United: Bruno Guimaraes
Club: Lyon | Position: Midfielder | Value: €30M
Few sides can compete with Newcastle United's newfound riches, but Manchester United, one of the sport's established powers, are certainly one of them. The Red Devils, like Newcastle, happen to be in the market for a central midfielder and could aim to hijack their peers' reported €40-million move for Brazilian standout Guimaraes. It would address a glaring need and send a message that at least some power still resides at Old Trafford.
Tottenham Hotspur: Adama Traore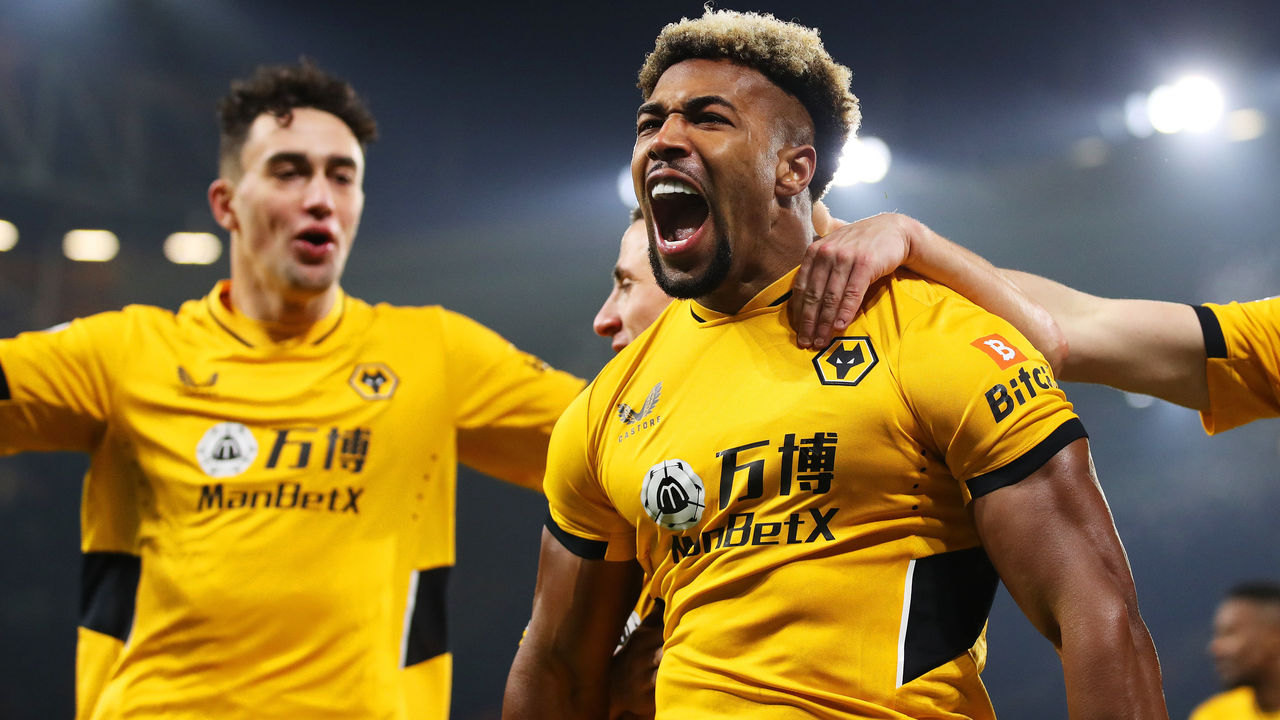 Club: Wolverhampton Wanderers | Position: Winger | Value: €28M
The prospect of Antonio Conte working with Traore is tantalizing. For some time, discussions surrounding the strapping 26-year-old have focused too much on what he can't do on the pitch – namely, his final product is sometimes lacking. But Traore brings so much to the table with his elite dribbling ability, and one of Conte's best traits as a manager is amplifying the specific skills that his players do have. Together, the two could make magic at Tottenham.
La Liga
Atletico Madrid: Darwin Nunez
Club: Benfica | Position: Striker | Value: €32M
With Luis Suarez expected to depart this summer and Joao Felix potentially joining him in search of a better stylistic fit, Atletico Madrid should be in the market for another forward. Luckily, Nunez fits the bill. The 22-year-old is exactly the type of robust presence you associate with Diego Simeone's side. Wildly athletic, the Uruguayan forward's blend of top-line speed and physicality would be welcomed at the Wanda Metropolitano.
Barcelona: Alvaro Morata
Club: Juventus (on loan) | Position: Striker | Value: €35M
Despite relying on bank loans and magic beans to sign new players, Barcelona remain active in the transfer market. The rebuilding Blaugrana have a lot of issues to rectify, and additional scoring prowess is near the top of the list. Xavi's admiration of Morata could help push a deal over the line, but any move is complicated because the Spaniard is on loan at Juventus from Atletico Madrid, adding another layer of complexity to negotiations.
Real Madrid: Noussair Mazraoui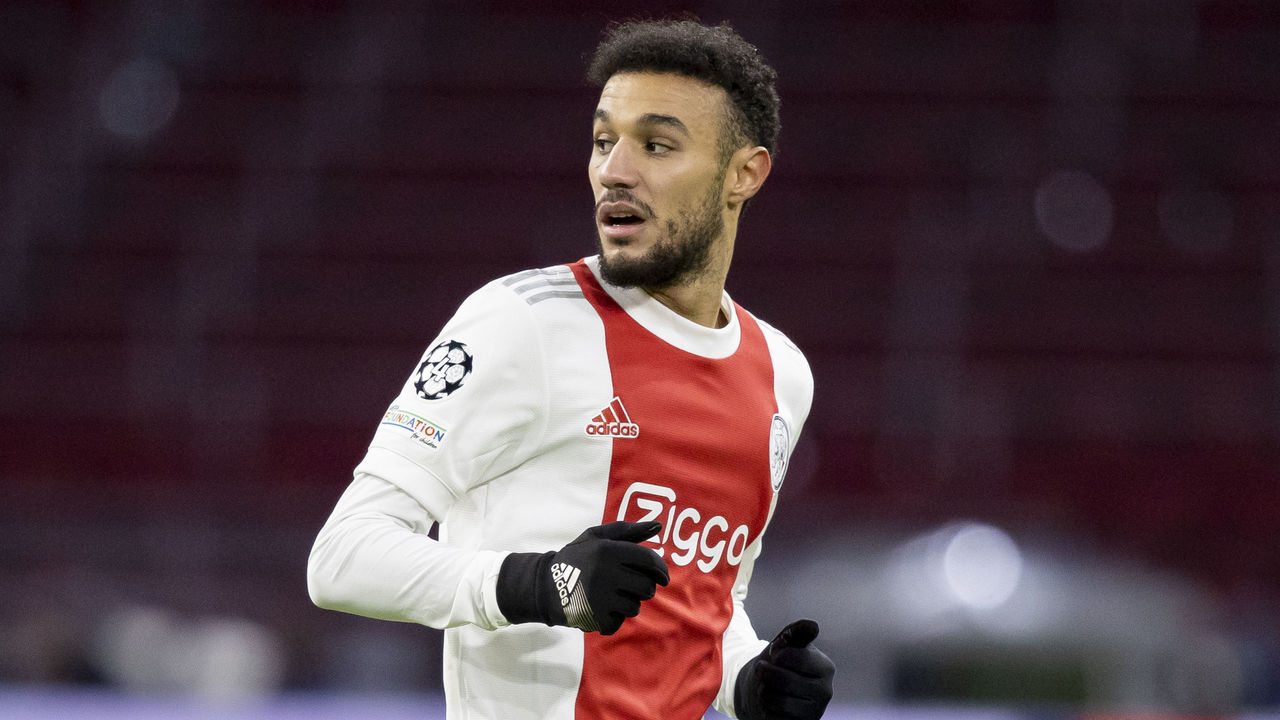 Club: Ajax | Position: Right-back | Value: €18M
Real Madrid have a few players who can operate at right-back, but outside of Dani Carvajal, there aren't any natural options. The Spaniard is now 30, though, and he endured an injury-plagued 2021 – the decline is on its way for the decorated veteran. Mazraoui is due to become a free agent in the summer, but Los Blancos could jump the line and pay a nominal fee to secure the services of the 24-year-old Ajax star, who provides oodles of attacking impetus.
Serie A
AC Milan: Andreas Christensen
Club: Chelsea | Position: Center-back | Value: €35M
With Simon Kjaer shelved for the campaign and Fikayo Tomori sidelined for at least one month with a knee injury, AC Milan would be wise to strengthen their backline if they hope to overtake city rivals Inter Milan in the race for this season's Scudetto. Christensen, who's on an expiring deal, represents an opportunity to add someone who can improve the squad immediately but also offers a long-term solution should Alessio Romagnoli depart.
Inter Milan: Paulo Dybala
Club: Juventus | Position: Forward | Value: €50M
Dybala's contract kerfuffle presents an alluring opportunity for Inter to make a huge statement, and frankly, stick it to a direct rival in an extremely satisfying way. The Argentine forward is Juventus' vice-captain and has been a longstanding pillar of the squad. Beppe Marotta, the former Juve CEO now at Inter, could bolster his attacking ranks and kick his former club while it's down. Inter already ended Juventus' title run – now it's time to take things up a notch.
Juventus: Denis Zakaria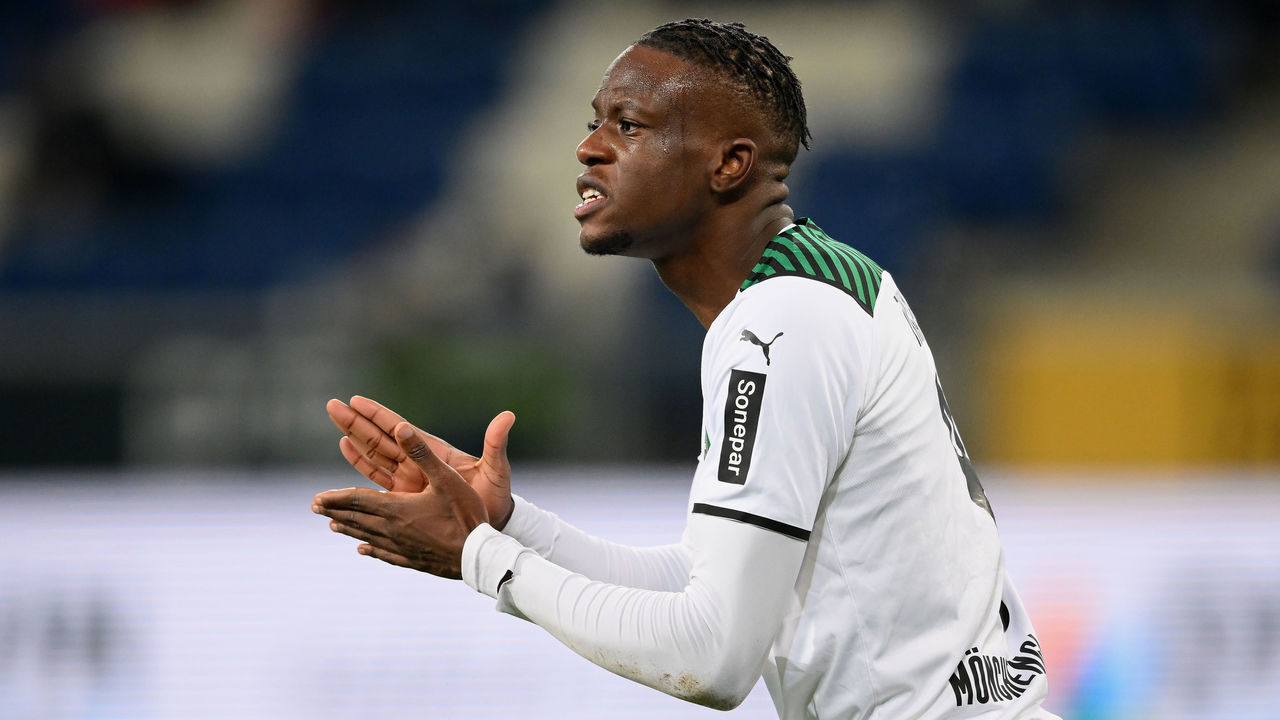 Club: Borussia Monchengladbach | Position: Defensive midfielder | Value: €27M
Juventus are nearing a deal for prolific Fiorentina striker Dusan Vlahovic, which will certainly help the club's anemic attack. The Serbian's addition, though a huge boon, doesn't rectify the glaring weakness in midfield that continues to plague Max Allegri's team. Zakaria would instantly improve a positional group that lacks mobility and a trustworthy shield for the defense while simultaneously freeing up Manuel Locatelli to get forward more often.
Bundesliga
Bayern Munich: Josko Gvardiol
Club: RB Leipzig | Position: Center-back | Value: €25M
With hulking defender Niklas Sule on his way out at campaign's end, Bayern Munich have been tabbed as players in the impending Antonio Rudiger sweepstakes. But bidding wars for stars in their late 20s isn't this team's modus operandi – snapping up exciting young talent has become the Bayern way. Gvardiol, the 20-year-old Croatian who can play both center- and full-back, would help replace the versatility and physicality that Sule provided.
Borussia Dortmund: Karim Adeyemi
Club: Red Bull Salzburg | Position: Forward | Value: €35M
Beating everyone to the punch and procuring a rising young star's services is quintessential Borussia Dortmund fare. That's partly why it almost makes too much sense for Adeyemi to end up at the Westfalenstadion. The German forward, who just turned 20 last week, would add to Dortmund's celebrated crop of youngsters while also helping to soften the blow should Erling Haaland make his anticipated move elsewhere this summer.
Ligue 1
Paris Saint-Germain: Tanguy Ndombele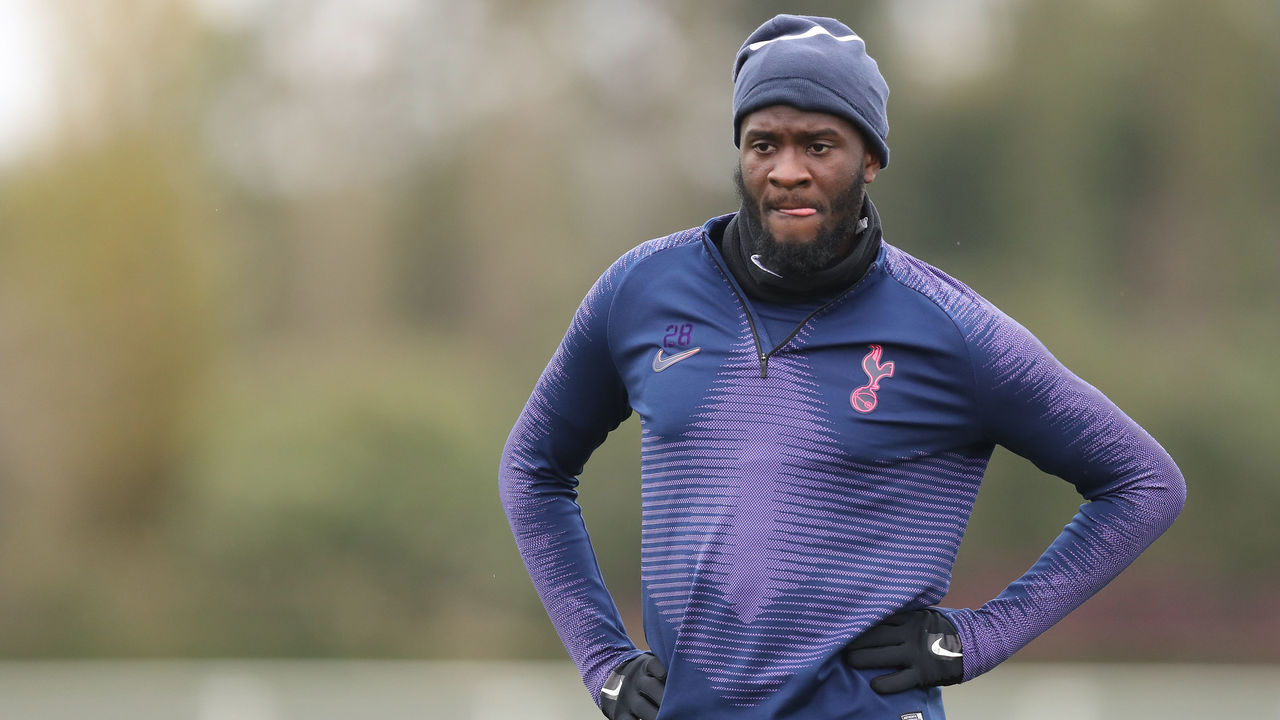 Club: Tottenham | Position: Midfielder | Value: €38M
For the good of both the player and club, Ndombele's time at Tottenham appears to be nearing its end. The partnership simply never worked out the way it should have. But the Frenchman remains a supremely skilled midfielder, and reuniting with former boss Mauricio Pochettino at Paris Saint-Germain could reignite his career. Would a midfield with Ndombele and Marco Verratti be functional? Maybe not, but it would be a wild ride that we deserve to see.
FIFA awards: Live coverage as Lewandowski, Putellas eye top honors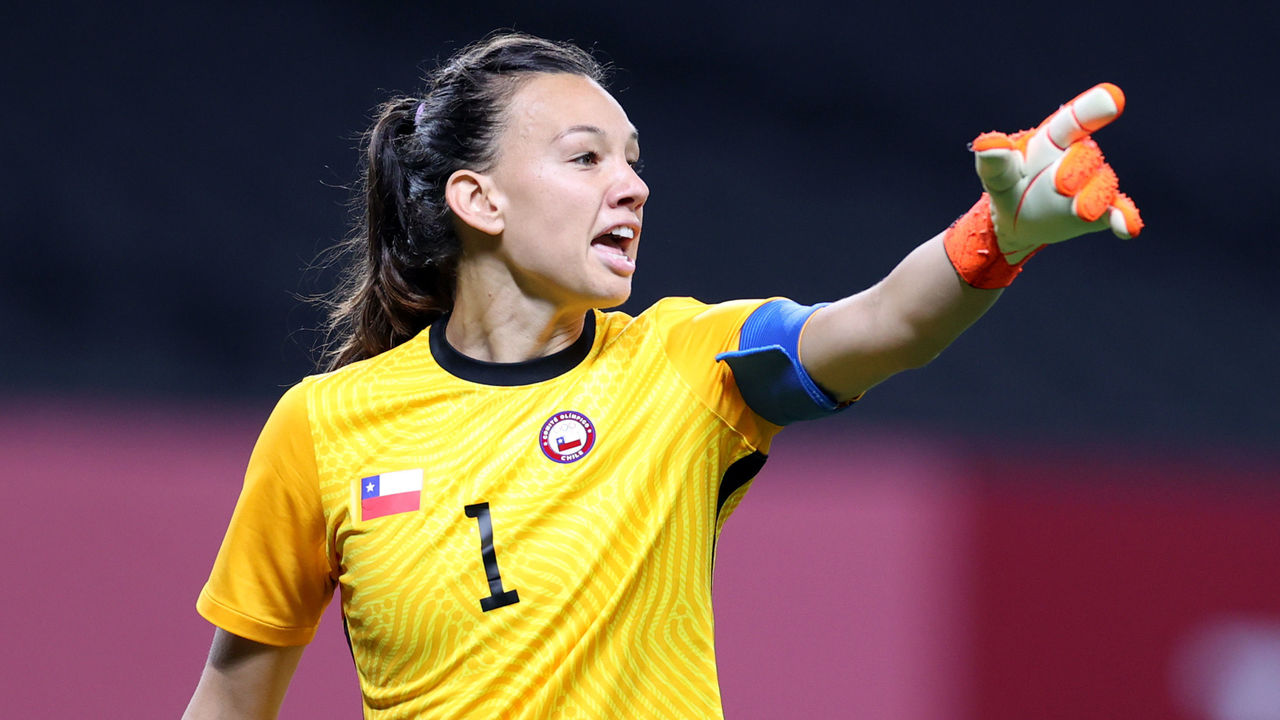 World football's top players and managers of 2021 are being recognized at The Best FIFA Football Awards show on Monday. Below, theScore is tracking all the winners of the various trophies being handed out in Zurich.
Best Women's Goalkeeper
Christiane Endler (Lyon and Chile)
After finishing second in each of the last two years – to Sari van Veenendaal in 2019 and Sarah Bouhaddi in 2020 – Chilean netminder Endler finally landed the award at the third time of asking. Endler backstopped Paris Saint-Germain to the Division 1 Feminine title last season, posting 19 clean sheets while allowing just four goals the entire campaign.
Best Men's Goalkeeper
Edouard Mendy (Chelsea and Senegal)
Mendy has been vital to Chelsea's success since joining the club in 2020, solidifying what was a problematic position for the Blues prior to his arrival. The Senegalese shot-stopper, 29, backstopped Chelsea to the Champions League title in 2021, and finished the calendar year with more clean sheets (29) than goals conceded (27). After his shocking omission from the Ballon d'Or shortlist, Mendy's spectacular season has finally garnered the respect it deserves.
Puskas Award winner
Erik Lamela – Tottenham Hotspur vs. Arsenal (March 14, 2021)
Lamela stunned the world with an outrageous rabona in the north London derby. It was the second of its kind that he had scored for Tottenham Hotspur. Already named the goal of the season in the Premier League, the Argentine's spontaneous strike rightly has now received recognition on a global scale.
FIFA Fair Play Award winner
Denmark national team, medics, and coaching staff
Best Women's Coach
Emma Hayes (Chelsea)
Hayes was speechless when she was revealed as this year's award winner on Monday. The longtime Chelsea coach shouldn't have been, though, after leading her side to a domestic treble in 2020-21. In capturing the Women's Super League, FA Cup, and League Cup crowns, the 45-year-old tactician became the first Chelsea manager to win all three domestic titles on offer in the same season.
Best Men's Coach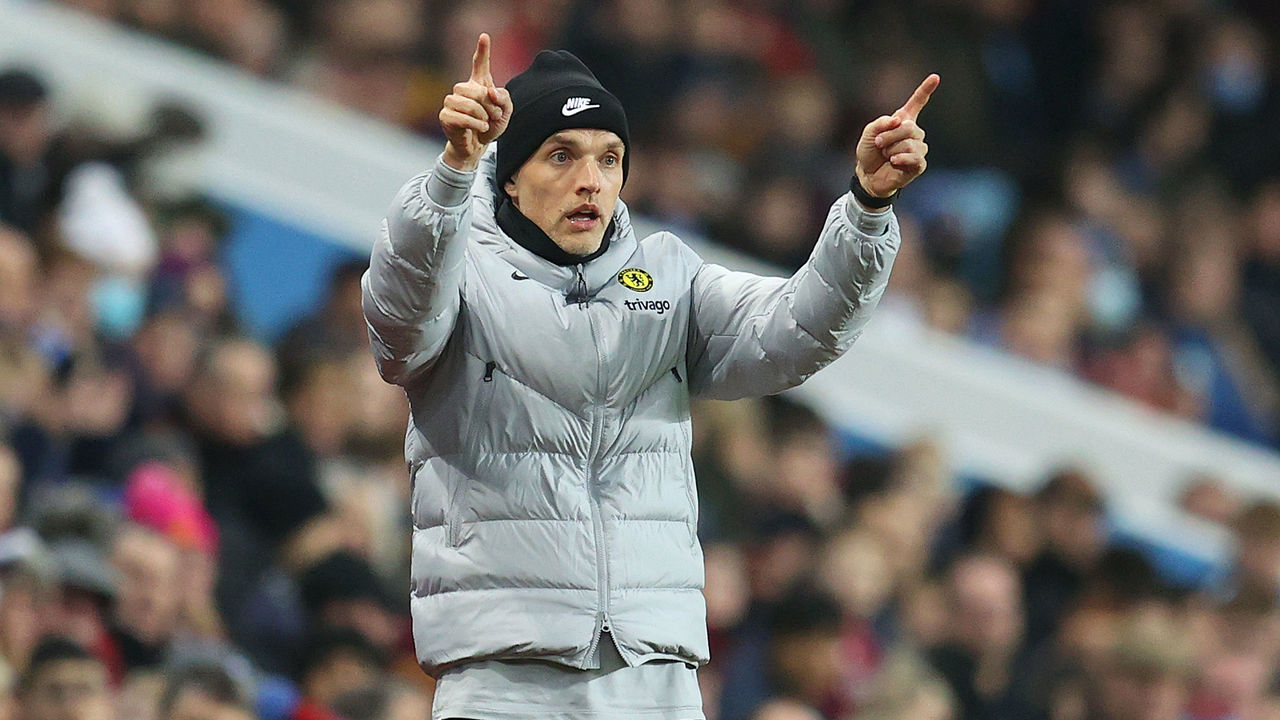 Thomas Tuchel (Chelsea)
The following awards are still to come today …
Best Men's Player finalists
Bayern Munich star Robert Lewandowski is aiming to retain the honor he captured last year. The Polish striker was pipped to the Ballon d'Or by Lionel Messi in November but is the favorite to hoist FIFA's top individual accolade after yet another goal-laden year.
Robert Lewandowski (Bayern Munich and Poland)
Lionel Messi (Paris Saint-Germain and Argentina)
Mohamed Salah (Liverpool and Egypt)
Best Women's Player finalists
A pair of Barcelona superstars are in the running here, with Ballon d'Or holder Alexia Putellas headlining a field comprised of first-time nominees. After English right-back Lucy Bronze broke the trend and took home the silverware last year, the 2021 honor will go to an attacking player once more.
Jennifer Hermoso (Barcelona and Spain)
Sam Kerr (Chelsea and Australia)
Alexia Putellas (Barcelona and Spain)
Men's FIFA FIFPro World11
To be announced.
Women's FIFA FIFPro World11
To be announced.
Ranking the top 30 players set to become free agents this summer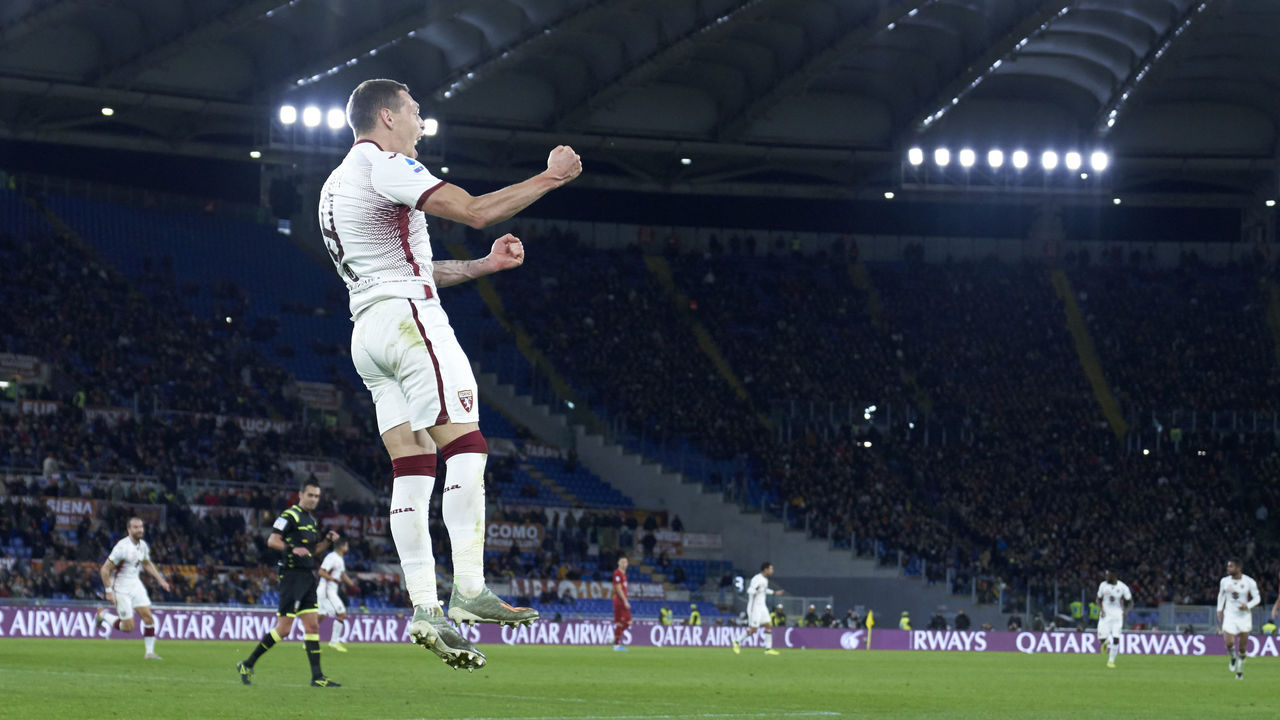 With the January transfer window open, players on expiring contracts are able to negotiate with any club. There has arguably never been a more loaded crop of impending free agents, with some of football's biggest names entering the final six months of their respective deals. "Free" may be a misnomer – agent fees and signing bonuses have never been so grand – but the absence of a transfer fee makes these 30 stars hugely desirable. Below, we rank the best players who will be out of contract this summer.
Note: Lorenzo Insigne has reportedly signed a contract with Toronto FC.
Honorable mentions: Eddie Nketiah (Arsenal), Luis Suarez (Atletico Madrid), Florian Grillitsch (Hoffenheim), Dries Mertens (Napoli), Todd Cantwell (Norwich City), Isco (Real Madrid), Henrikh Mkhitaryan (Roma)
30. Jesse Lingard ?gbeng
Club: Manchester United | Age: 29 | Position: Attacking midfielder
Lingard proved in his loan spell at West Ham United he's still more than capable of contributing at the top level. Manchester United clearly have no intention of utilizing him, but another club – maybe the Hammers – surely will.
29. Hugo Lloris ??
Club: Tottenham Hotspur | Age: 35 | Position: Goalkeeper
Tottenham manager Antonio Conte wants the club captain to remain in north London and recently said the veteran netminder "loves" Spurs. Is that fondness enough for him to sign a new deal?
28. Andrea Belotti ??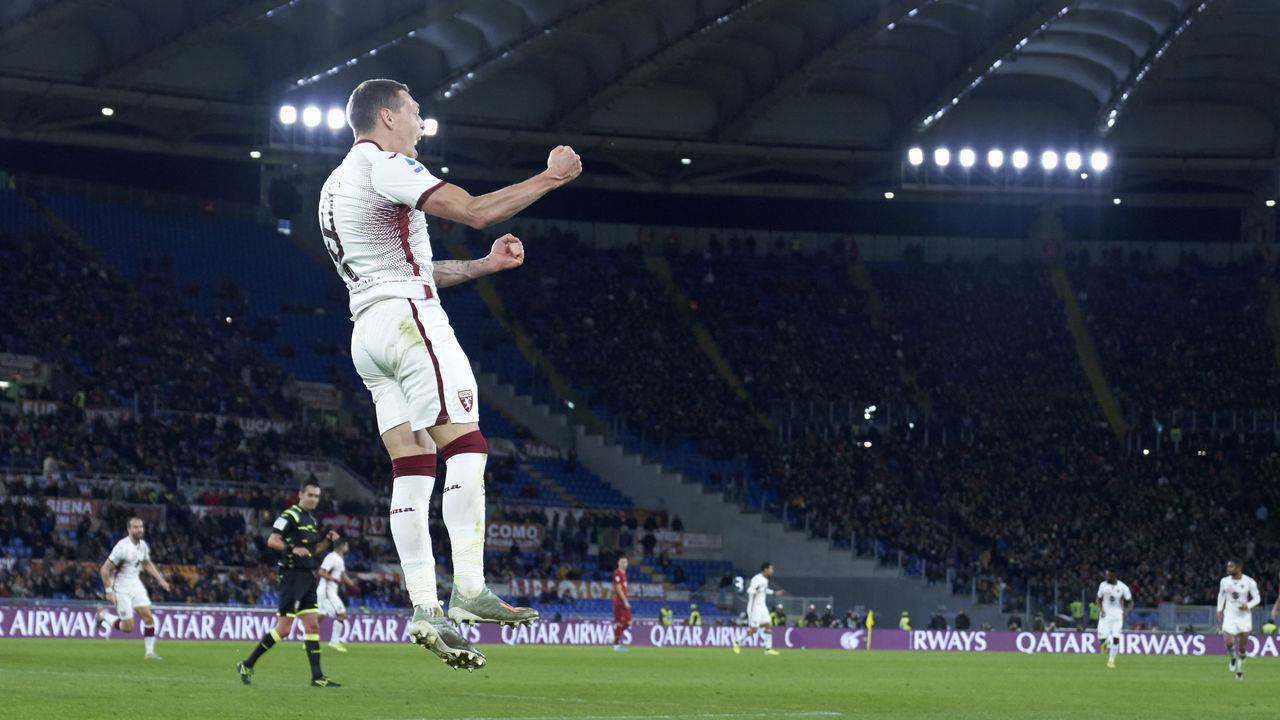 Club: Torino | Age: 28 | Position: Striker
Somehow, Belotti is still at Torino despite rumors about a potential transfer swirling for years. The Italian striker will soon be free to decide his own future, and that likely won't involve a return to the Granata.
27. Cesar Azpilicueta ??
Club: Chelsea | Age: 32 | Position: Full-back
It's a little strange considering he's the captain, but talk over Azpilicueta's status has been muted. A return to Spain could be in the cards, especially if other high-profile defenders renew their deals with Chelsea.
26. James Tarkowski ?gbeng
Club: Burnley | Age: 29 | Position: Center-back
Tarkowski's presence at the heart of Burnley's defense has been a given for some time – he's started over 30 matches in each of the last four seasons – but that union is in its final stages, with Newcastle United a likely destination.
25. Axel Witsel ??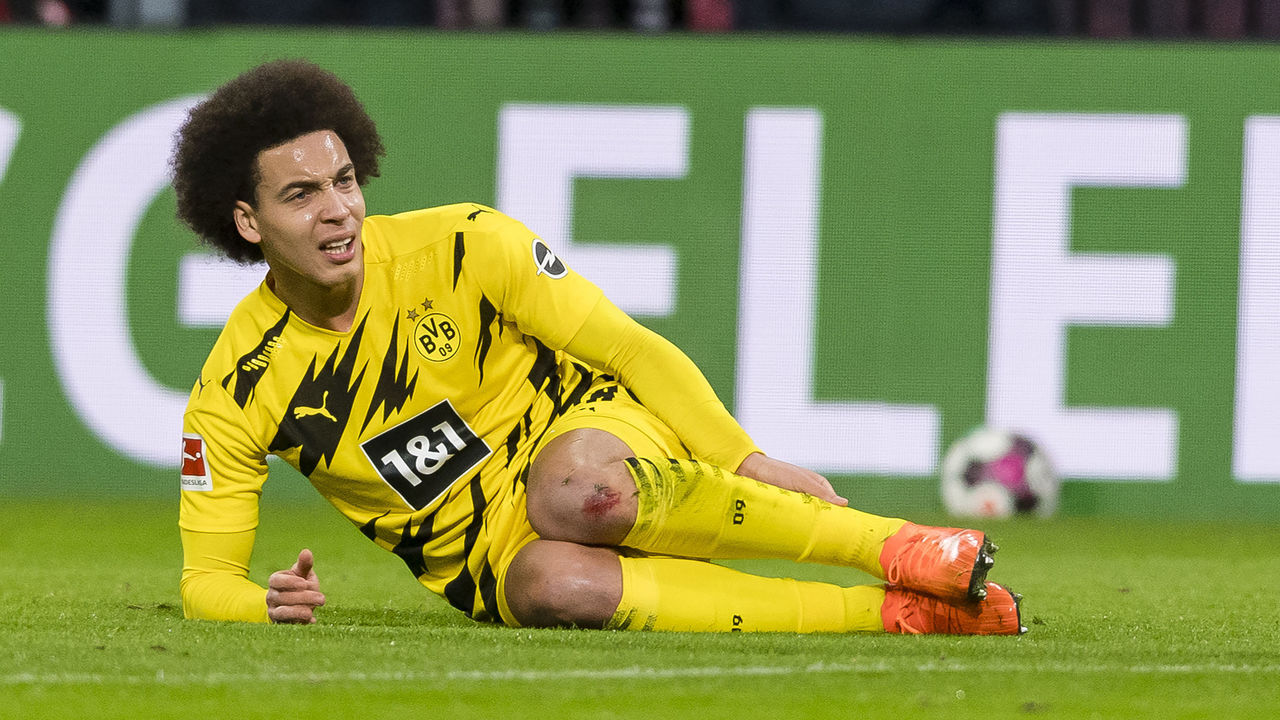 Club: Borussia Dortmund | Age: 32 | Position: Midfielder
Witsel has been a midfield mainstay since arriving at Borussia Dortmund in 2018, but an Achilles rupture last year was a turning point. The Belgian veteran has struggled since his return and is unlikely to be retained.
24. Sardar Azmoun ??
Club: Zenit St. Petersburg | Age: 27 | Position: Forward
Azmoun has never made a senior appearance for a club outside of Russia. That's about to change. The Iranian international, a consistent scorer for Zenit, is the subject of interest from England and France.
23. Divock Origi ??
Club: Liverpool | Age: 26 | Position: Forward
Can Origi, now entering the prime years of his career, be a bonafide scoring option if given consistent minutes? He's delivered big goals for Liverpool, but his ability to extrapolate that will decide whether a top club makes a move.
22. Luka Modric ??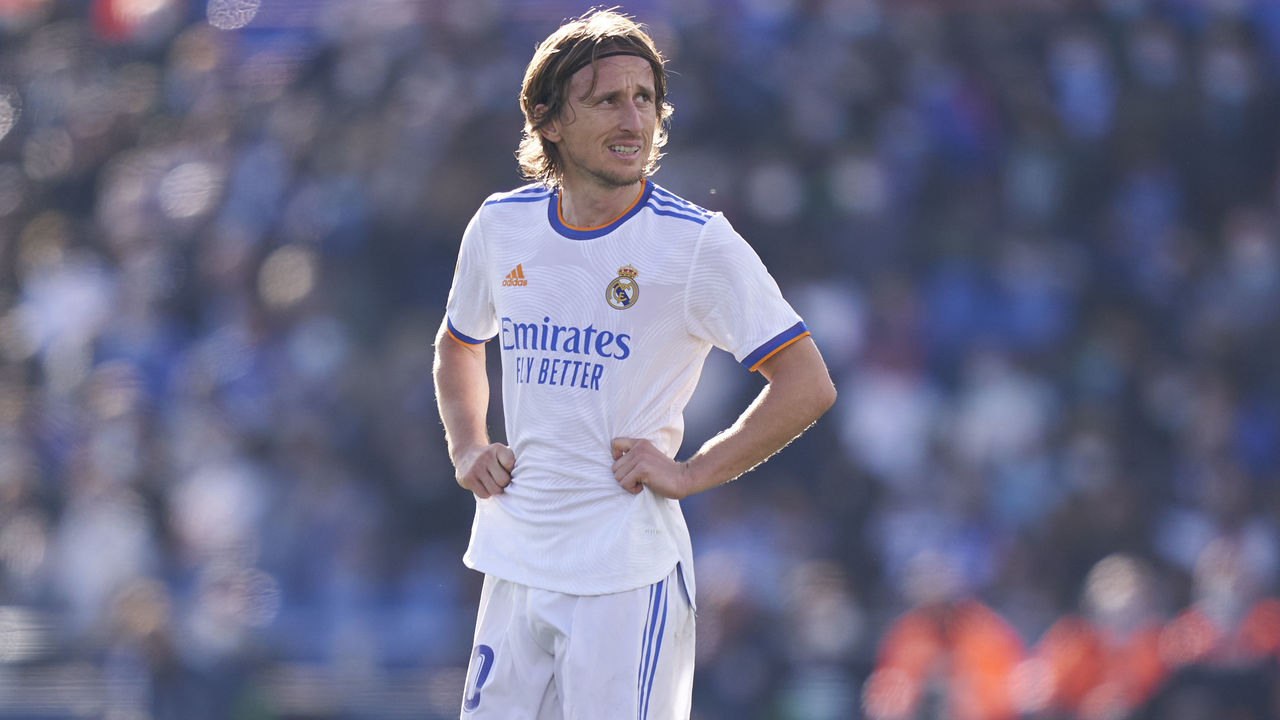 Club: Real Madrid | Age: 36 | Position: Midfielder
Modric isn't the all-conquering midfield force of his Ballon d'Or days, but he continues to be relied upon by Carlo Ancelotti and Real Madrid. Another one-year contract extension seems the likeliest endgame for the Croatian icon.
21. Ivan Perisic ??
Club: Inter Milan | Age: 32 | Position: Winger/wing-back
Perisic has been a key contributor for the Serie A leaders this season. There's a mutual desire to ink a new contract, but time's running out. The prospect of one final payday elsewhere could push the Croatian toward the exit.
20. Jesus Corona ??
Club: FC Porto | Age: 28 | Position: Right-back/wide midfielder/forward
There's a reason "Tecatito" has made over 200 appearances for Porto – the Mexican's adaptability is exemplary. That kind of positional versatility is attractive to any club, especially when there's no transfer fee involved.
19. Alessio Romagnoli ??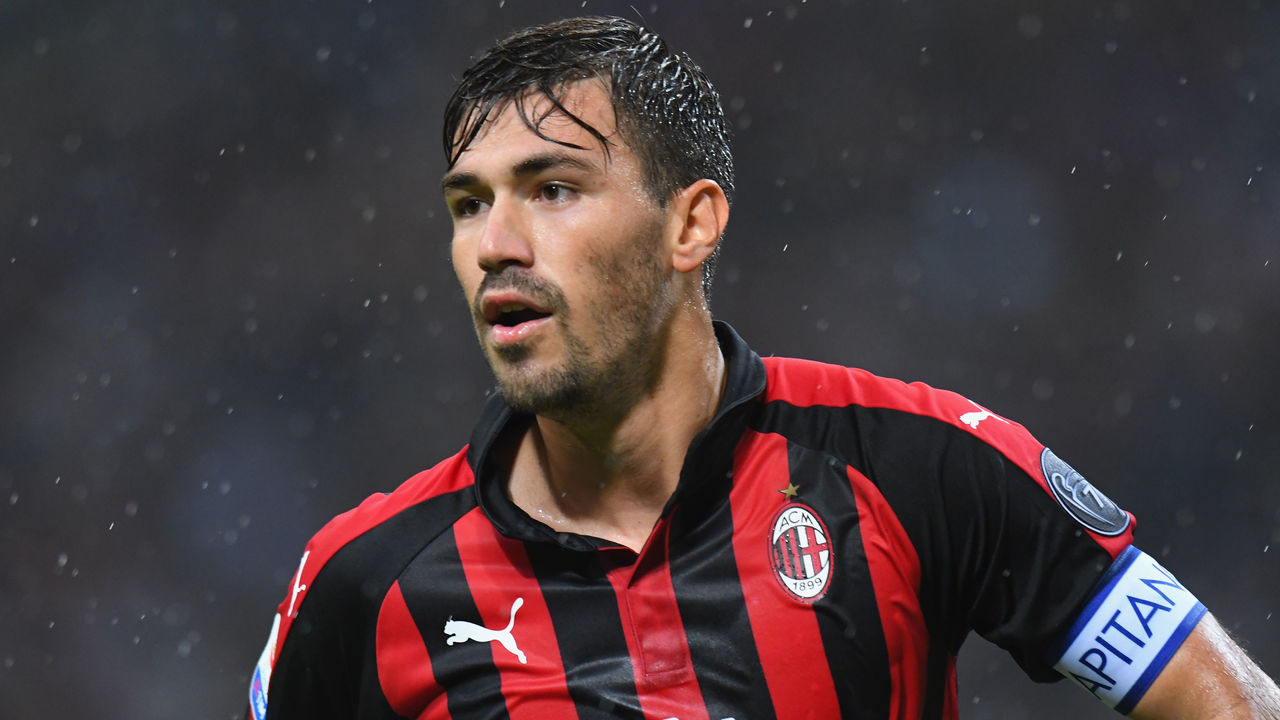 Club: AC Milan | Age: 26 | Position: Center-back
Depending on who you believe, AC Milan captain Romagnoli is either close to a contract renewal, looking for a fresh start elsewhere in the summer, or being used as bait in a potential January swap. Isn't the transfer window great?
18. Andre Onana ??
Club: Ajax | Age: 25 | Position: Goalkeeper
Having served a ninth-month doping ban that threatened to derail his hugely promising career, Onana is back and looking for a fresh start. All signs suggest the Cameroonian shot-stopper is on the verge of joining Inter.
17. Juan Cuadrado ??
Club: Juventus | Age: 33 | Position: Winger/right-back
Cuadrado's reinvention as a flying full-back has added longevity to his career, and Juventus are working to keep the Colombian. A contract extension is believed to be close, but things can change quickly in the window.
16. Alexandre Lacazette ??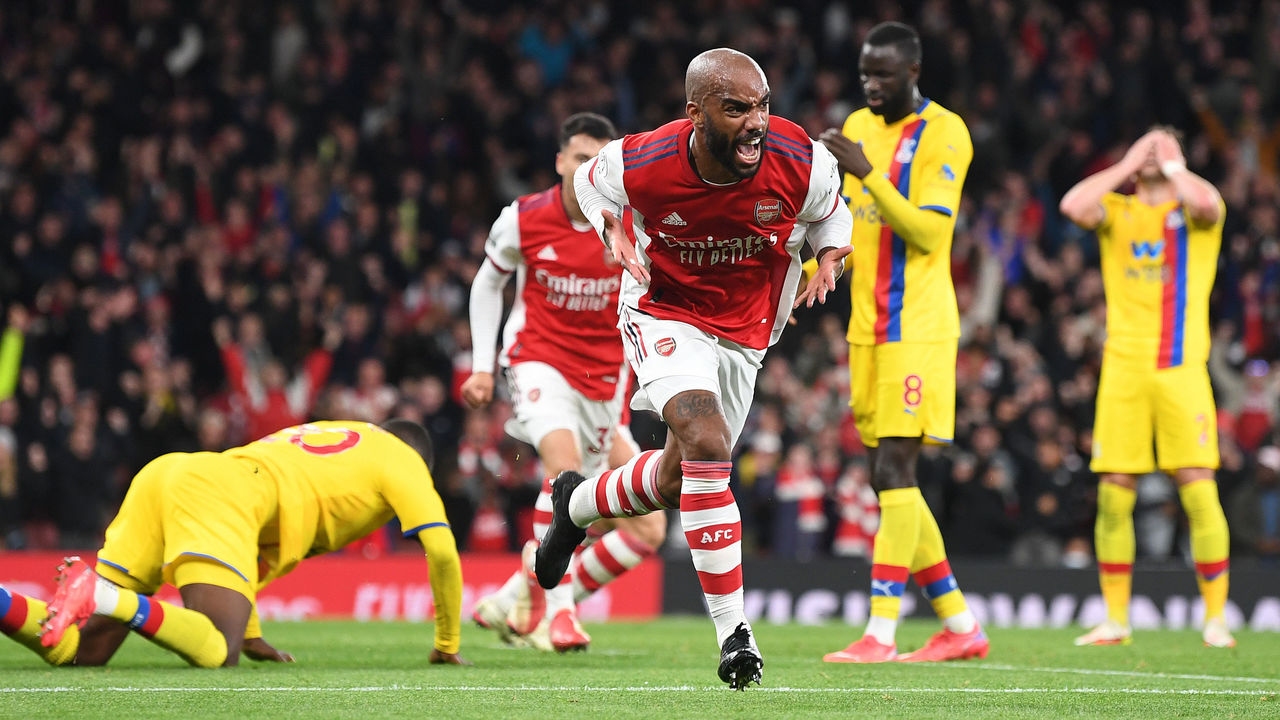 Club: Arsenal | Age: 30 | Position: Striker
Similar to other players in his age bracket, Lacazette is looking for one more long-term contract. Arsenal appear unwilling to meet that demand, though things could change if the disgruntled Pierre-Emerick Aubameyang departs.
15. Matthias Ginter ??
Club: Borussia Monchengladbach | Age: 27 | Position: Defender
Ginter announced last week he won't renew his deal with Gladbach, adding he's "decided to follow another path" in his career. It certainly sounds like the German international has already mapped out his next move.
14. Boubacar Kamara ??
Club: Marseille | Age: 22 | Position: Defensive midfielder/center-back
Kamara has been linked with a handful of Premier League clubs in recent weeks. Everybody from Manchester United to nouveau riche Newcastle are in the running for the young, versatile Frenchman.
13. Andreas Christensen ??
Club: Chelsea | Age: 25 | Position: Center-back
Teammate Antonio Rudiger is the center-back getting more Bosman love, but at three years his junior, Christensen presents a rare opportunity for a club looking to sign a potential defensive anchor on a free transfer.
12. Denis Zakaria ??
Club: Borussia Monchengladbach | Age: 25 | Position: Defensive midfielder
It's going to be a busy summer for Borussia Monchengladbach. In addition to Ginter, the club looks destined to lose Zakaria, the burgeoning Swiss international who is rapidly developing into a dominant all-around midfielder.
11. Noussair Mazraoui ??
Club: Ajax | Age: 24 | Position: Right-back
An exceptional dribbler who provides verve from his (nominally) defensive position, Mazraoui would be a key attacking cog at any club. With Mino Raiola as his agent, negotiations – either with Ajax or elsewhere – will be public.
10. Angel Di Maria ??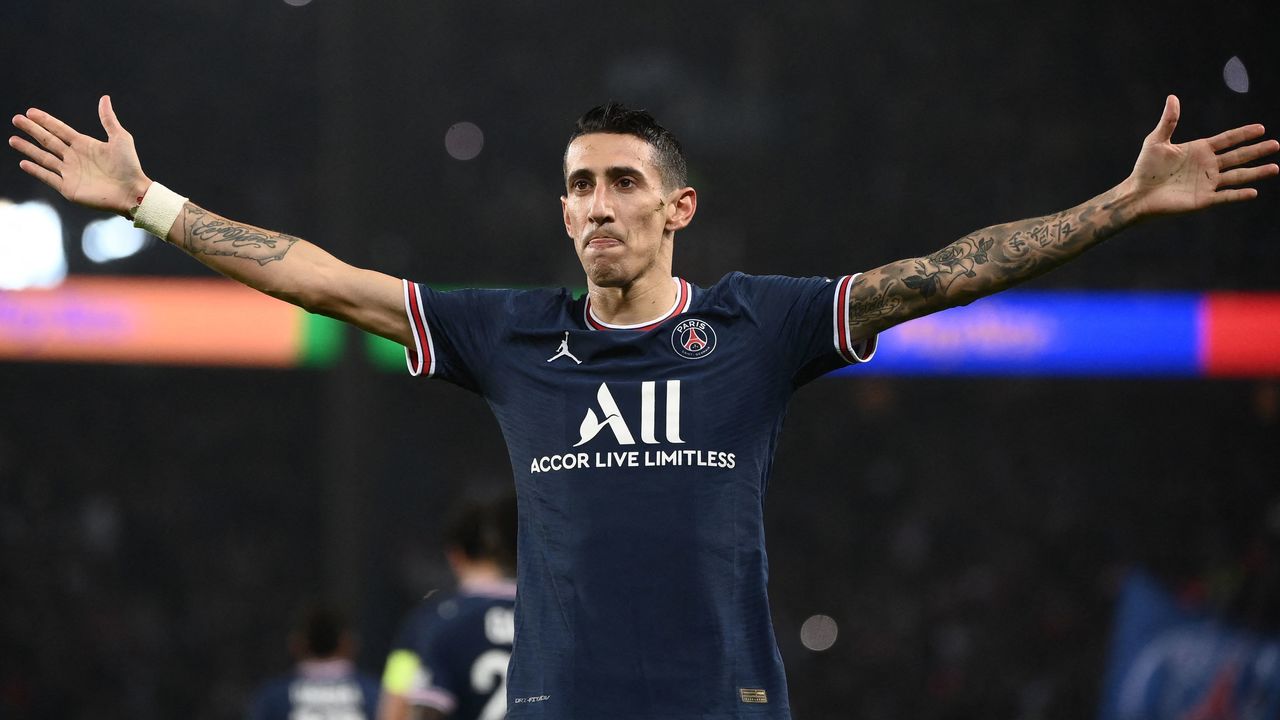 Club: Paris Saint-Germain | Age: 33 | Position: Winger
Di Maria's expiring deal includes an option to extend for an additional year if both the club and player are in agreement. The Argentine has said his family is "very happy" in Paris – naturally – which suggests the option will be triggered.
9. Ousmane Dembele ??
Club: Barcelona | Age: 24 | Position: Winger
Barcelona manager Xavi wants Dembele to re-sign on reduced terms to help the debt-ridden club register new players. It's not the Frenchman's job to bail the club out of this mess, though, so that seems like a tough sell.
8. Zlatan Ibrahimovic ??
Club: AC Milan | Age: 40 | Position: Striker
The ageless wonder. Injuries are starting to hamper the veteran, but when he's on the pitch, he finds the net; Ibrahimovic has delivered 0.89 goals per 90 minutes this season, third-best in Serie A. No wonder Milan want to keep him.
7. Marcelo Brozovic ??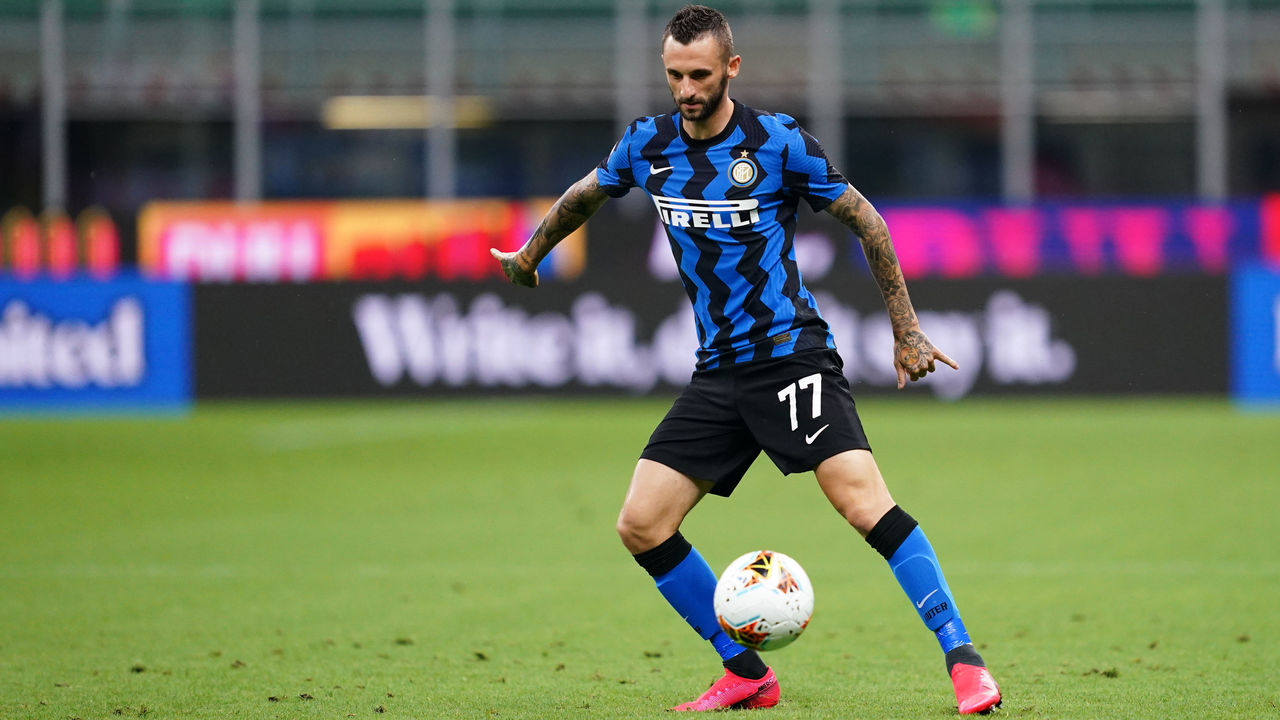 Club: Inter Milan | Age: 29 | Position: Midfielder
Inter are working hard to convince their velvety Croatian that he should renew, but they can't wait around forever while he makes a decision. Brozovic, who dictates the tempo in midfield, would be a significant loss if he departs.
6. Niklas Sule ??
Club: Bayern Munich | Age: 26 | Position: Center-back
Defenders don't come more imposing than Sule, but he's no lead-footed brute; the German is consistently clocked as one of the club's fastest players each year. That enticing combination has suitors ready to pounce.
5. Franck Kessie ??
Club: AC Milan | Age: 25 | Position: Midfielder
Paolo Maldini has a lot on his plate right now. AC Milan have been prominently featured on this list, and that's before taking into account the situation with Kessie, who has been a cornerstone of the club's recent revival.
4. Paulo Dybala ??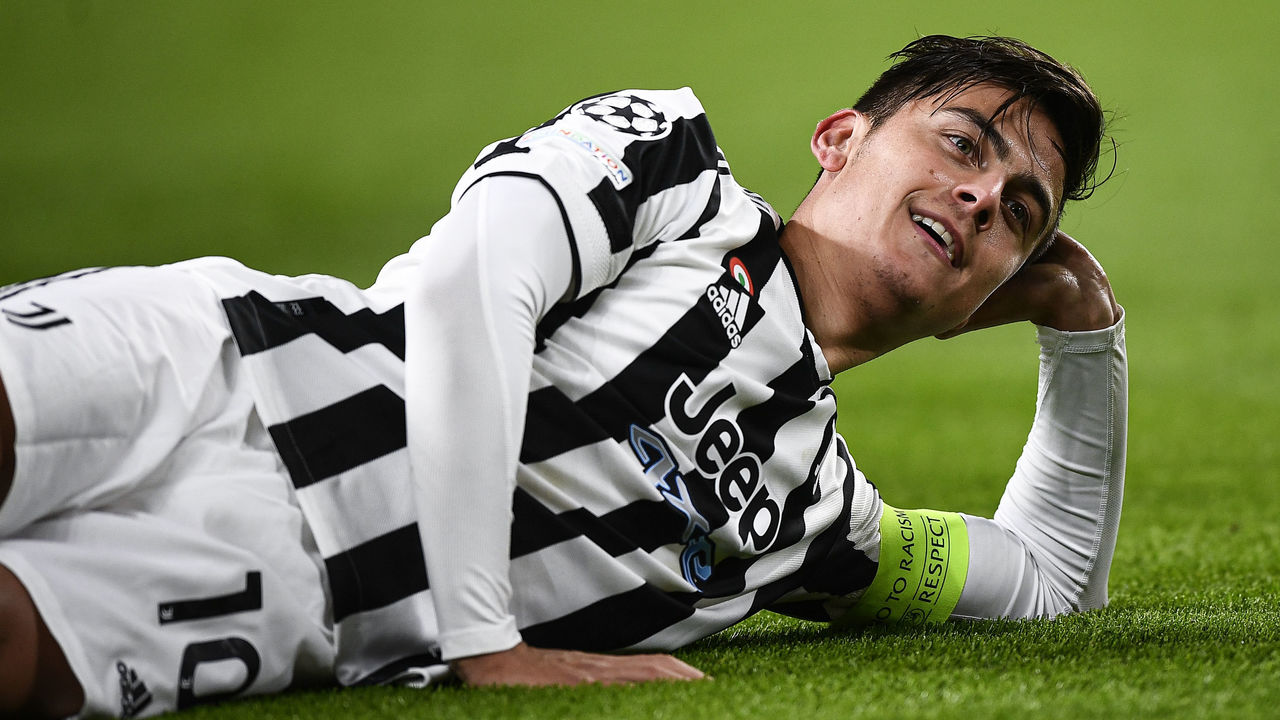 Club: Juventus | Age: 28 | Position: Forward
A bureaucratic issue involving Dybala's agent is apparently the only thing holding up an official announcement of his extension with Juve. Until he puts pen to paper, though, fans of the Old Lady will harbor some nerves.
3. Paul Pogba ??
Club: Manchester United | Age: 28 | Position: Midfielder
It's easy to forget since he's been out with injury for two months, but Pogba was on an absolute tear earlier this season, reminding detractors of his game-breaking skill and creativity. When he's at his best, few can match it.
2. Antonio Rudiger ??
Club: Chelsea | Age: 28 | Position: Center-back
Everyone with the financial means wants a piece of Rudiger. Contract negotiations with Chelsea are at an impasse, and that has Real Madrid, among several others, on high alert.
1. Kylian Mbappe ??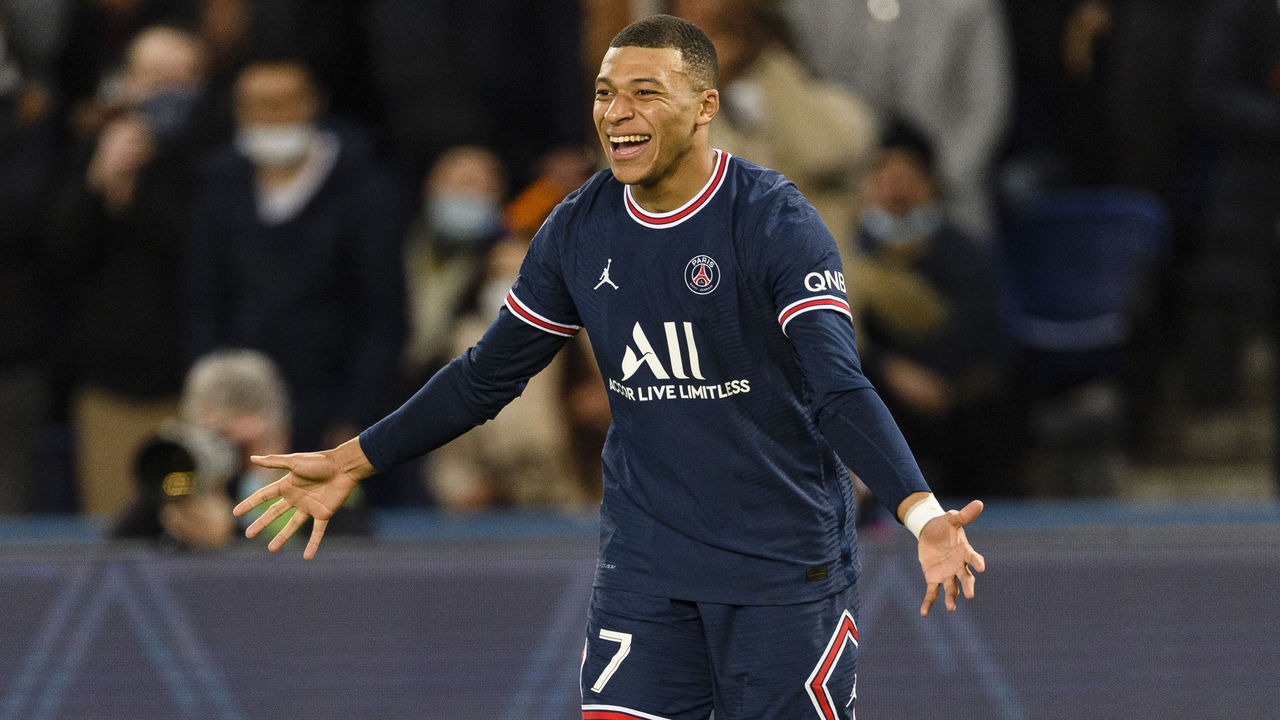 Club: Paris Saint-Germain | Age: 23 | Position: Forward
There has never been a more desirable free agent in football history than Mbappe. Not even Lionel Messi. If the summer's crown jewel leaves PSG – as is widely expected – it would alter the sport's landscape for the next decade.
Copyright © 2022 Score Media Ventures Inc. All rights reserved. Certain content reproduced under license.