Can Atletico Madrid survive a mass exodus this summer?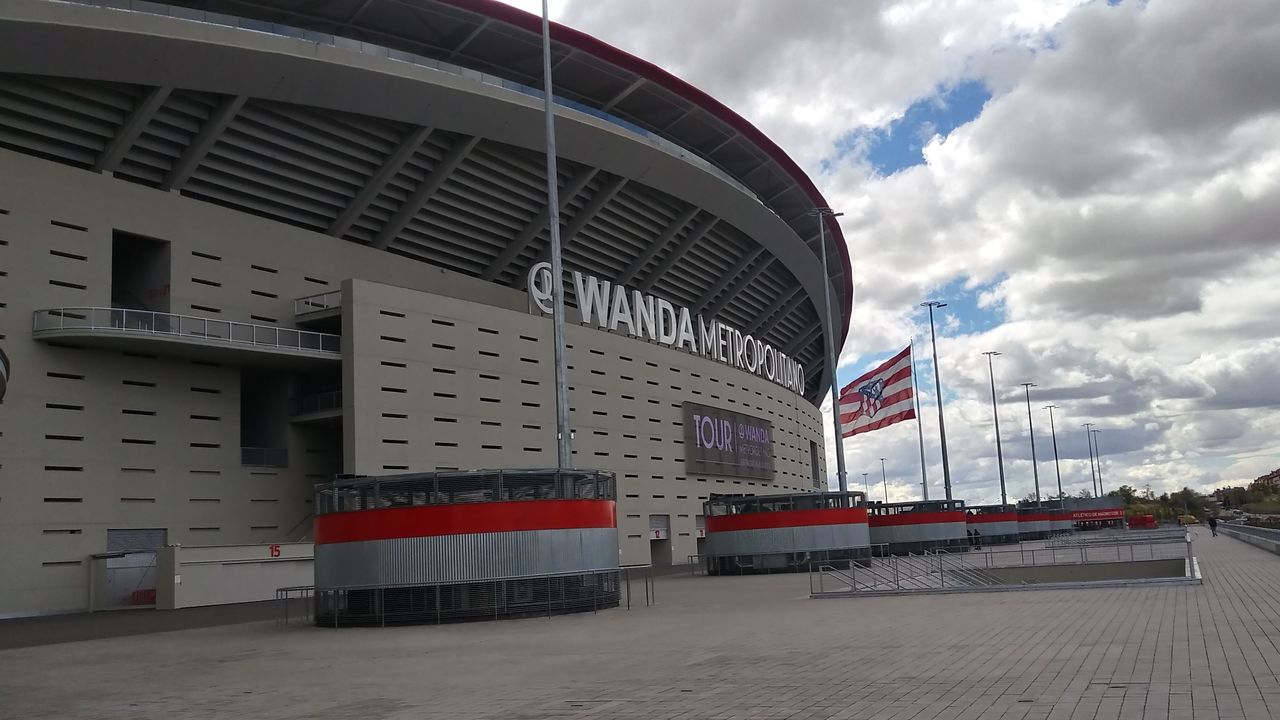 MADRID – There isn't much around the Wanda Metropolitano. Skeletons of buildings that are under construction loom near the stadium, but there are no workers to be seen. The Wanda's lavish west exterior overlooks a wide plot of dusty soil. The huge, modern metro station that services the area is deserted at 2:30 p.m. Few taxis venture to this part of town.
Atletico Madrid's actual home, though, is supposed to be a statement; a declaration that their spot at Europe's top table is assured following an unbroken run of six Champions League campaigns – two of which ended in finals. "On the outside it's pretty, on the inside it's the business," club president Enrique Cerezo Torres insisted when the 68,000-capacity stadium opened.
Cerezo may be more correct than he anticipated: the inside may be just business. This summer, the gradual improvement of Atleti's facilities may be undermined by an excavation of the squad's core.
Diego Godin – Diego Simeone's scheme, personified – is a gushy club statement away from leaving, and will likely be followed by Filipe Luis, who is also out of contract when the season ends. Lucas Hernandez's €80-million transfer to Bayern Munich is already confirmed.
Antoine Griezmann, Los Colchoneros' high-profile yet underrated frontman, and Hernandez both signed new contracts last summer, but the former's extortionate wages could weaken Atleti's resolve if Barcelona come calling again. He may also want to leave: last summer's decision to stay won't be rewarded with silverware.
The futures of Saul Niguez, Rodrigo, and Thomas Partey could lie elsewhere too, if reports are to be believed. Diego Costa should be ushered out of the door after two goals in 16 La Liga appearances and his wholly unsurprising disciplinary issues.
Obviously, not all of those players will leave, and Atletico Madrid have recovered from worse.
Football finance expert Jose Maria Gay from the University of Barcelona published figures for the 2011-12 season which revealed debts of €500 million. 90 percent of the club's annual earnings went on wages for players and staff. The club was in trouble.
So, Atleti sold. Fernando Torres went in 2007, and Sergio Aguero, David De Gea, and Diego Forlan were offloaded four years later. Chief executive Miguel Angel Gil Marin kept hold of other players by selling portions of their transfer rights to firms like Creative Arts Agency. Those deals would bring immediate capital into the club, with third-party companies receiving a percentage of the player's future transfer fee.
That tactic is no longer possible since FIFA outlawed third-party ownership in 2015. This term's early exit from the Champions League didn't help Atleti's monetary issues, and the stadium is still being paid off. It appears the only way to raise funds is to sell several significant members of Simeone's squad.
And, so far, there has been a limited response to an anticipated fire sale.
Nehuen Perez, 18, was signed last summer and then immediately loaned back to Argentinos Juniors, where he was yet to make a first-team appearance. He's an intelligent technician in defense, and has trained alongside Aguero and Javier Mascherano with Argentina, but is extremely raw. The comparisons with Jose Gimenez, the Uruguayan who was plucked from Danubio at the age of 18, have some grounding but are extremely premature.
Of the players who have not been repeatedly linked with moves away, only Angel Correa and Gimenez have played 10 or more league matches and are aged 25 or under. If Atleti are picked off by rivals as expected, they need to rapidly recruit more players of the ilk of Perez and 23-year-old Gelson Martins, and promote from the academy.
Atletico Madrid weren't always considered among the continent's elite. Before the 2013-14 season, the capital club reached the knockout rounds of continent's elite competition twice in 35 years. They were in the second tier for two seasons at the start of the millennium.
Then, with a risky financial approach and inspirational management from Simeone, Atleti defied the odds in recent years by habitually reaching the late rounds of continental competitions. The club's snazzy new home appeared to be an act of defiance, that it wasn't content living in the shadow of Real Madrid.
In the next few seasons, we will get a good impression whether Atletico Madrid's future is built on sound foundations. If there is no discernible contingency plan at the Wanda, the squad will be reduced to rubble reminiscent of the land that encircles their opulent abode.
Permutations in Europe: What's on the line during crucial weekend?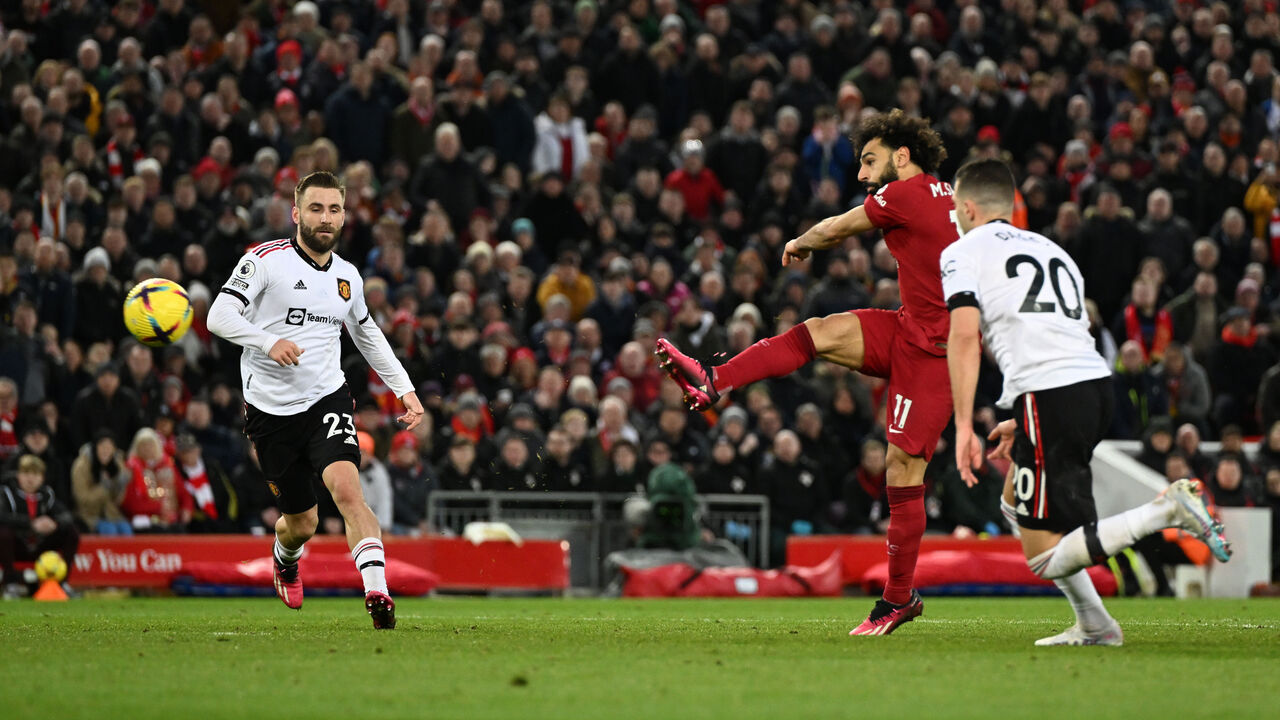 Barcelona and Manchester City won their respective leagues with matches to spare. The city of Naples has been partying for months.
But don't be fooled: There's still plenty to play for in Europe's top five leagues.
Here are the title races, squabbles for European places, relegation battles, and promotion skirmishes to look out for during a high-stakes weekend of football.
?gbeng Premier League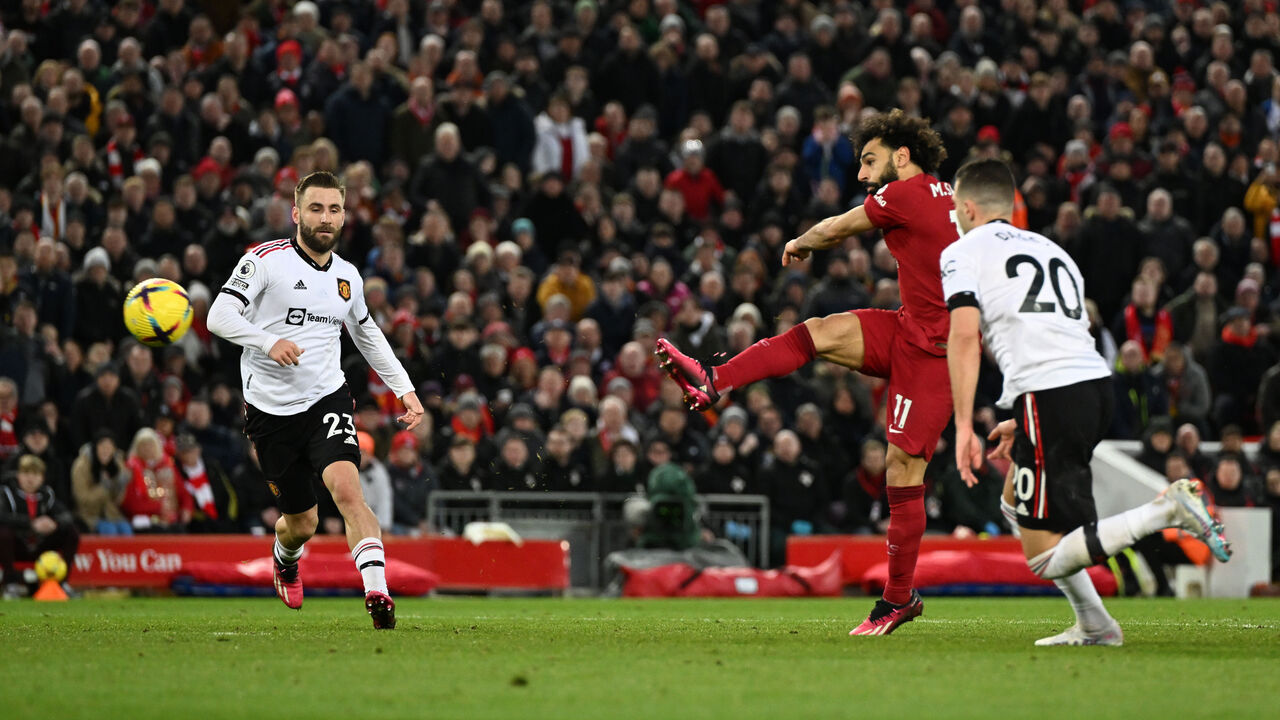 Last day of the Premier League season kicks off at 11:30 ET on Sunday.
European qualification
Premier League champions Manchester City, Arsenal, and Newcastle United will compete in the Champions League group stage next season. Barring a monumental collapse, Manchester United will join that trio, with Liverpool grudgingly accepting Europa League football in 2023-24.
Current standings:
| # | Team | Played | GD | Points |
| --- | --- | --- | --- | --- |
| 3 | Newcastle United | 37 | +35 | 70 |
| 4 | Manchester United | 36 | +11 | 69 |
| 5 | Liverpool | 37 | +28 | 66 |
Erik ten Hag's side needs just one point from its final two matches against Chelsea (Thursday) and Fulham (Sunday). This should be a foregone conclusion, but a surprise midweek victory for Chelsea would serve as encouragement for Liverpool ahead of their final-day jaunt to Southampton.
Brighton locked up sixth place, and their first-ever Europa League berth, with a 1-1 draw against Manchester City on Wednesday. That leaves Aston Villa, Tottenham Hotspur, and Brentford to battle for seventh in the table and a spot in the Europa Conference League. Villa are in the driver's seat: A home win over Brighton assures Unai Emery's team of European football. Drop points, though, and it opens up an opportunity for Spurs, who visit Leeds United. If both teams falter, then Brentford can sneak into seventh if they beat Manchester City; the Bees have the best goal difference of the trio.
Standings with one match left:
| # | Team | Played | GD | Points |
| --- | --- | --- | --- | --- |
| 7 | Aston Villa | 37 | +4 | 58 |
| 8 | Tottenham Hotspur | 37 | +4 | 57 |
| 9 | Brentford | 37 | +11 | 56 |
Relegation battle
Bournemouth were favorites to be relegated before the season began. Now, the Cherries – sitting comfortably in 13th – will dictate whether there's any movement in the relegation battle during the Premier League's finale.
Standings with one match left:
| # | Team | GD | Points |
| --- | --- | --- | --- |
| 17 | Everton | -24 | 33 |
| 18 | Leicester City | -18 | 31 |
| 19 | Leeds United | -27 | 31 |
| 20 | Southampton | -37 | 24 |
Everton welcome Bournemouth to the raucous Goodison Park. Leicester City and Leeds United also have home games: the Foxes challenge West Ham United, while Sam Allardyce's men host Tottenham.
The Toffees are the only team in control of their own destiny, so let's look at which results mean safety (?) and relegation (?) for Sean Dyche & Co.:
| Result | Everton win | Everton draw | Everton lose |
| --- | --- | --- | --- |
| Both rivals drop points | ? | ? | ? |
| Leeds win; Leicester drop points | ? | ?* | ? |
| Leicester win; Leeds drop points | ? | ? | ? |
| Both rivals win | ? | ? | ? |
* Everton would be relegated if Leeds recover the goal-difference gap
Leeds appear doomed. To stand any chance of getting out of the bottom three, they need to win against Tottenham while both of their relegation rivals drop points. The West Yorkshire outfit has only beaten Southampton, Wolverhampton Wanderers, and Nottingham Forest since mid-November.
Fighting for promotion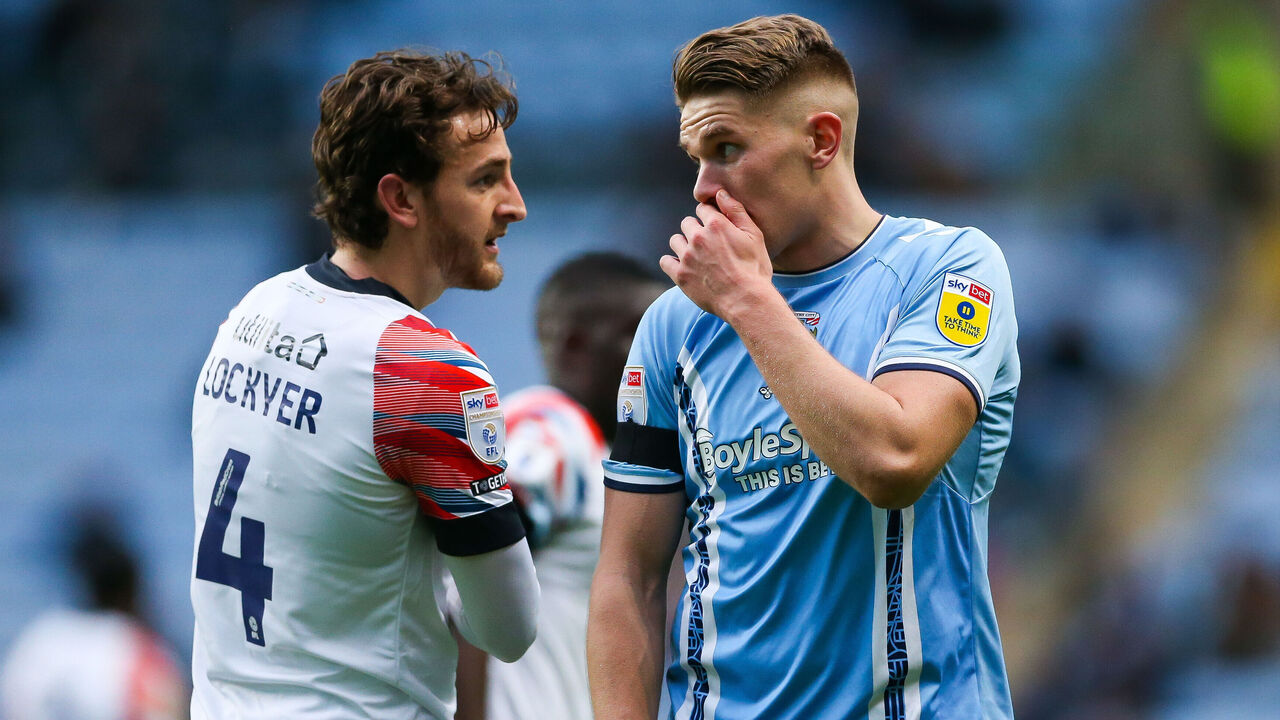 Burnley and Sheffield United earned automatic promotion from the Championship. The Clarets were only relegated from the Premier League in the prior campaign; the Blades had an extra season in the second tier after losing to Nottingham Forest in the 2021-22 playoff semifinals.
However, the pair vying for promotion in this season's Championship playoff final (11:45 a.m. ET on Saturday) are determined to end lengthy periods away from England's top table.
Luton Town dropped in 1992 – the season before Division One was rebranded as the Premier League – and only ended four miserable seasons in the fifth tier in 2014. Coventry City fell in 2001 with a squad that included Craig Bellamy, John Hartson, and goalkeepers Magnus Hedman and Chris Kirkland. Both teams have endured financial ruin, still operate on shoestring budgets, and played out a 2-2 draw in League Two as recently as March 2018.
Either club would enter the Premier League with an excellent story to tell.
?? Bundesliga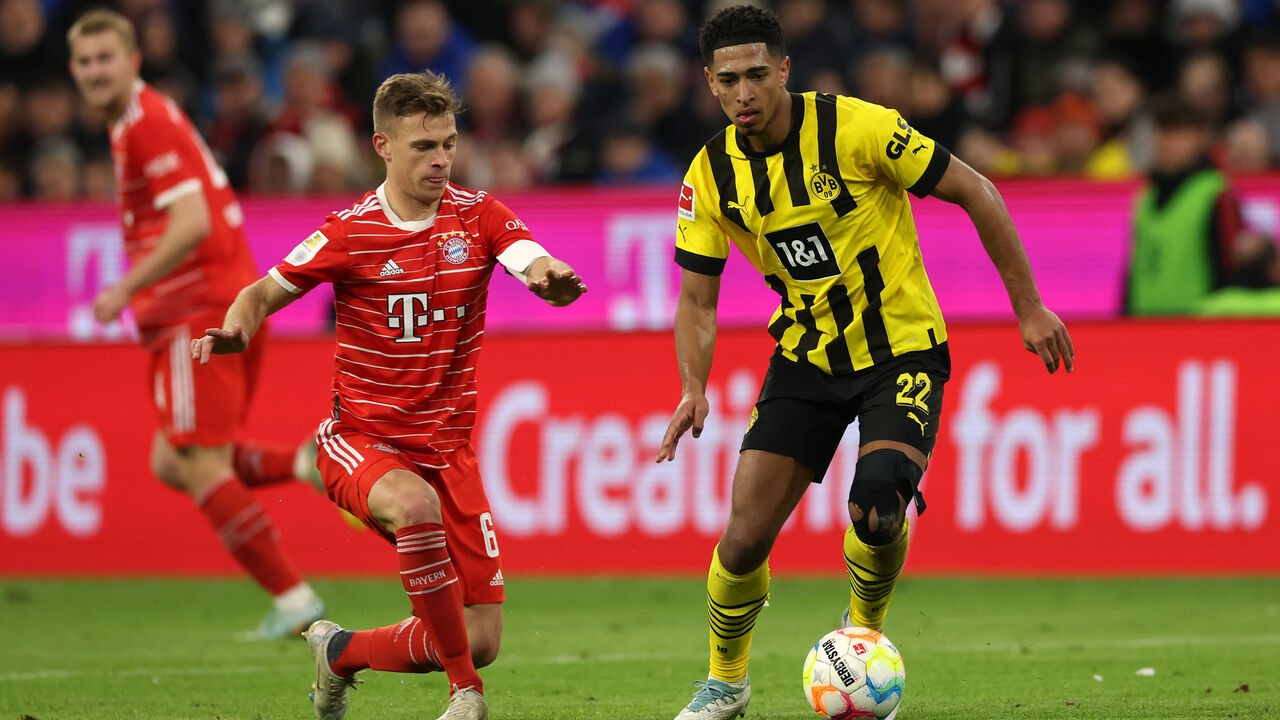 Last day of the Bundesliga season kicks off at 9:30 ET on Saturday.
Title race
Germany might provide this weekend's greatest twists and turns.
Bayern Munich held a 1-0 lead over RB Leipzig last Saturday and appeared to be cruising toward three big points in their bid for an 11th straight Bundesliga crown. But a second-half blitz from the visitors dealt the Bavarians a 3-1 home defeat that was further compounded by Borussia Dortmund's 3-0 victory over Augsburg the following day.
Dortmund, who last won the league in 2012, are now two points ahead of their red rivals before the season wraps up Saturday. Bayern besting 10th-placed Koln and Dortmund drawing at home to Mainz would create the tightest possible finish: The results would leave both teams on 71 points, but the Meisterschale would stay in Munich due to Bayern's superior goal difference.
How the title could be won or lost on the final day:
| Result | Dortmund win | Dortmund draw | Dortmund lose |
| --- | --- | --- | --- |
| Bayern win | ?? | ?? | ?? |
| Bayern draw | ?? | ?? | ?? |
| Bayern lose | ?? | ?? | ?? |
European qualification
Dortmund, Bayern, and RB Leipzig are already assured of Champions League football for next season, but there's still plenty to be resolved in the positions immediately below that trio.
Standings with one match left:
| # | Team | GD | Points |
| --- | --- | --- | --- |
| 4 | Union Berlin | +12 | 59 |
| 5 | Freiburg | +8 | 59 |
| 6 | Bayer Leverkusen | +11 | 50 |
| 7 | Wolfsburg | +10 | 49 |
| 8 | Eintracht Frankfurt | +5 | 47 |
Union Berlin host Werder Bremen and Freiburg travel to Eintracht Frankfurt to determine which team finishes in fourth and punches its ticket for next season's Champions League group stage. The fifth-placed side will qualify for the Europa League. The team that takes sixth, which is currently occupied by Xabi Alonso's Bayer Leverkusen, will compete in the Europa Conference League's two-legged playoffs for a place in the competition's group stage.
Relegation battle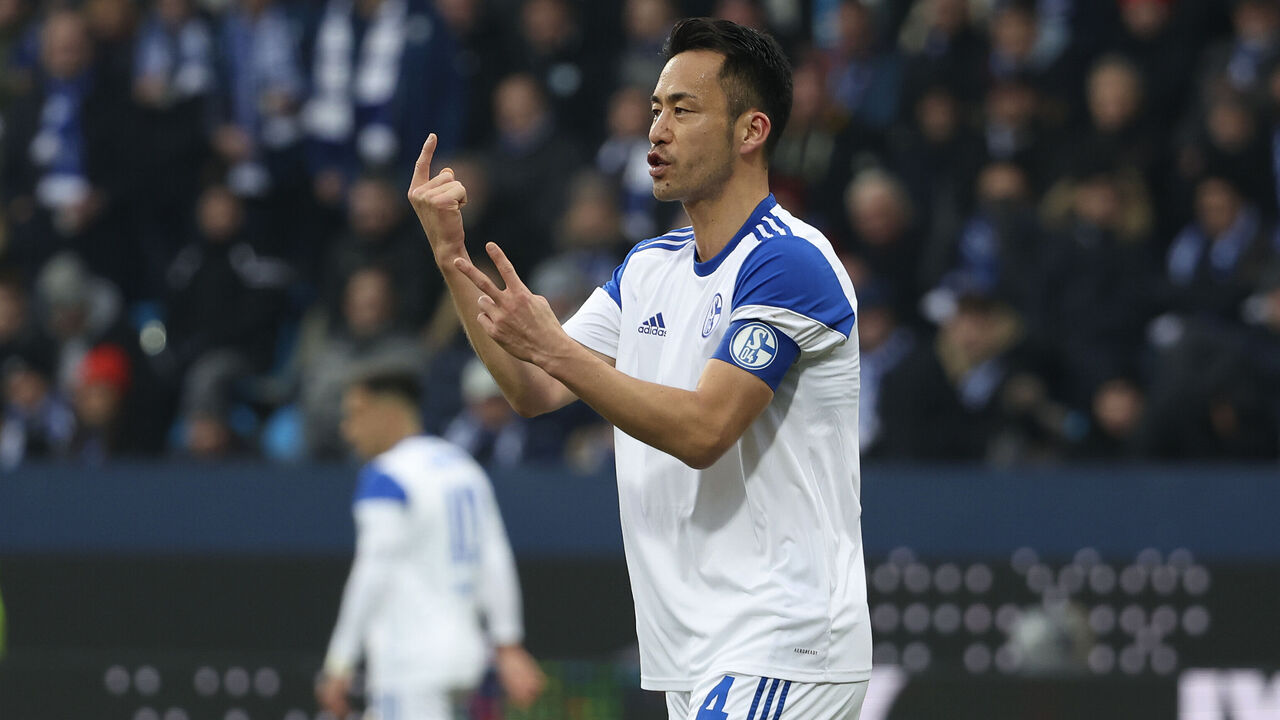 "I just love the club," a tearful Kevin-Prince Boateng said after his hometown team Hertha Berlin tumbled out of the league following last week's 1-1 draw with VfL Bochum. Their descent means Schalke, Bochum, and Stuttgart are realistically at risk of finishing in 17th place – the other spot that guarantees relegation.
The team that winds up in 16th will be forced into a two-legged playoff with the side that finishes third in the second tier, with the winner earning a place in the Bundesliga next season.
Standings with one match left:
| # | Team | GD | Points |
| --- | --- | --- | --- |
| 14 | Augsburg | -19 | 34 |
| 15 | Stuttgart | -12 | 32 |
| 16 | VfL Bochum | -35 | 32 |
| 17 | Schalke | -34 | 31 |
| 18 | Hertha Berlin | -28 | 26 |
Bochum's meeting with Leverkusen could be one of the most intriguing clashes during the league's last matchday. Bochum can assure themselves of another season in Germany's top flight while potentially ending Leverkusen's hopes of playing in Europe next term.
Fighting for promotion
Darmstadt already rubber-stamped their Bundesliga return after a six-year absence, leaving one more automatic promotion place available in the second division.
Heidenheim and Hamburg are separated by a single point in second and third before the matches kick off at 9:30 a.m. ET on Sunday. They both have away games against clubs mired in the relegation zone – Jahn Regensburg and Sandhausen – so both will be expected to take three points.
Standings with one match left:
| # | Team | GD | Points |
| --- | --- | --- | --- |
| 1 | Darmstadt | +21 | 67 |
| 2 | Heidenheim | +30 | 64 |
| 3 | Hamburg | +24 | 63 |
?? La Liga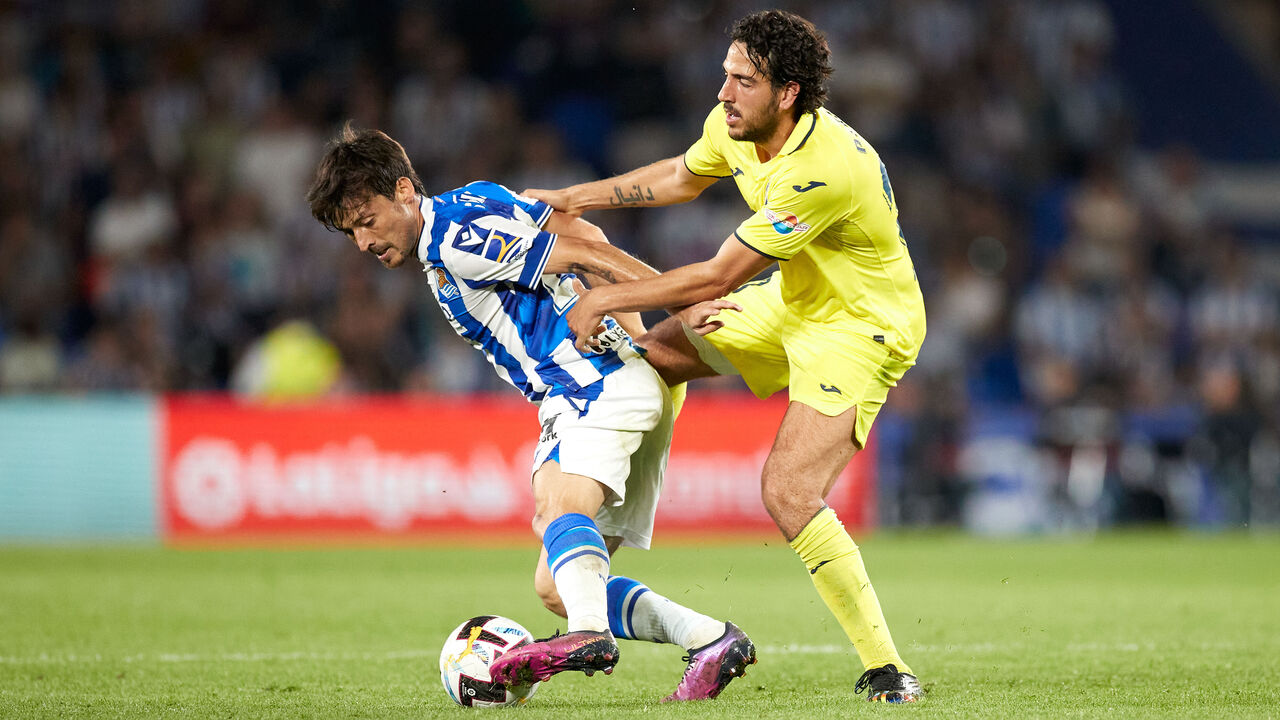 La Liga's penultimate weekend runs from this Saturday through Sunday.
European qualification
Real Sociedad should follow Barcelona, Real Madrid, and Atletico Madrid into next season's Champions League via a fourth-place finish, despite their tricky matches against Atletico and Sevilla to end the campaign.
Villarreal and Real Betis should also book their places in the 2023-24 Europa League group stage. The late-season chaos is likeliest to occur in the fight for seventh, with six clubs potentially finishing in the spot that currently gifts a Europa Conference League qualifying berth.
| # | Team | Played | GD | Points |
| --- | --- | --- | --- | --- |
| 4 | Real Sociedad | 36 | +16 | 68 |
| 5 | Villarreal | 36 | +20 | 63 |
| 6 | Real Betis | 36 | +4 | 56 |
| 7 | Athletic Bilbao | 35 | +7 | 50 |
| 8 | Girona | 36 | +5 | 49 |
| 9 | Sevilla | 36 | -5 | 49 |
| 10 | Osasuna | 35 | -7 | 47 |
| 11 | Rayo Vallecano | 36 | -6 | 46 |
| 12 | Mallorca | 35 | -7 | 44 |
Sevilla's participation in this scrap confuses matters. Here's how Spain's European places will shape up if Jose Luis Mendilibar's side qualifies for the Champions League by beating Roma in Wednesday's Europa League final:
Sevilla finish seventh: Spain has no team in the Europa Conference League.
Sevilla finish eighth or lower: Spain has eight teams competing in Europe (five in the Champions League, two in the Europa League, and one in the Europa Conference League).
Relegation battle
Elche shouldn't have bothered turning up. But there could be some excitement above the hapless cellar-dwellers, with seven teams scrambling to get above the last two relegation places.
| # | Team | Played | GD | Points |
| --- | --- | --- | --- | --- |
| 13 | Valencia | 35 | -2 | 40 |
| 14 | Celta Vigo | 36 | -10 | 40 |
| 15 | Almeria | 36 | -16 | 39 |
| 16 | Getafe | 36 | -12 | 38 |
| 17 | Cadiz | 36 | -24 | 38 |
| 18 | Valladolid | 36 | -30 | 38 |
| 19 | Espanyol | 36 | -17 | 35 |
| 20 | Elche | 36 | -38 | 21 |
The biggest "relegation six-pointer" taking place this weekend is Sunday's bout between Almeria and Valladolid.
La Liga's finale kicks off at 1 p.m. ET on June 4.
Fighting for promotion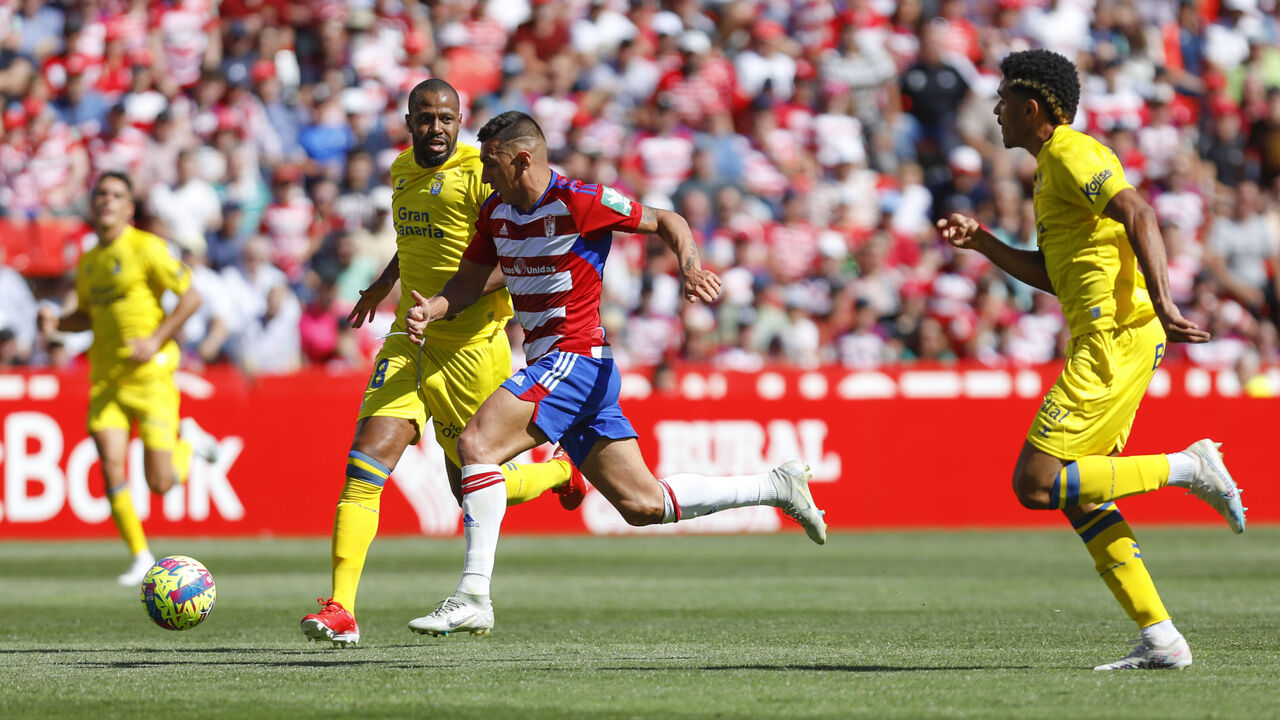 The final round of fixtures in Spain's second tier runs from this Friday through Sunday, but the four matches that will affect the remarkably tight top-six squabble all kick off at 3 p.m. ET on Saturday.
Among the team in the promotion mix, Albacete have suffered the longest spell outside the top flight; they've had three separate stints in the third rung of Spanish football since their relegation from La Liga in 2005. Albacete's place in the four-team playoffs is assured.
But the rest is up for grabs. The two automatic promotion places are within the reach of five different outfits, with Las Palmas' visit from Alaves the undoubted standout fixture of a tantalizing slate. Leganes could also ruin table-topping Granada's promotion bid in Andalusia.
Standings with one match left:
| # | Team | GD | Points |
| --- | --- | --- | --- |
| 1 | Granada | +23 | 72 |
| 2 | Las Palmas | +20 | 71 |
| 3 | Alaves | +14 | 70 |
| 4 | Levante | +15 | 69 |
| 5 | Eibar | +8 | 68 |
| 6 | Albacete | +10 | 64 |
?? Serie A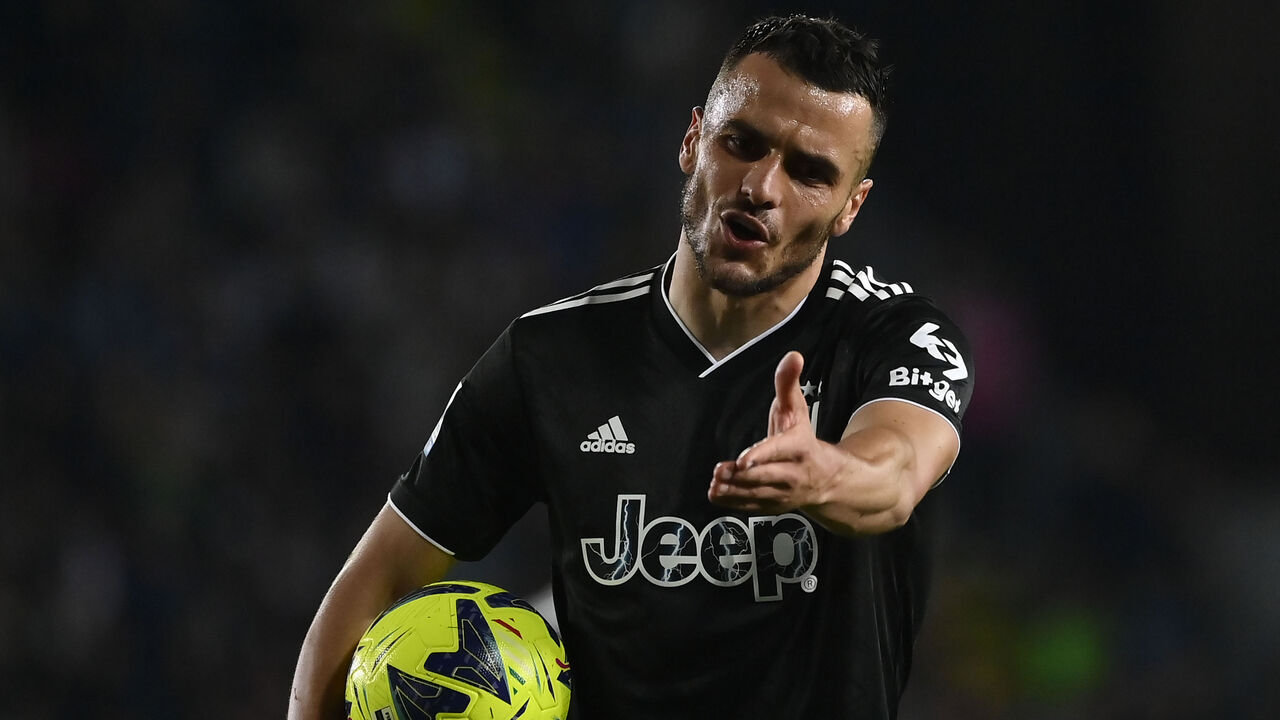 Serie A's penultimate weekend runs from this Friday through Sunday.
European qualification
Juventus' on-and-off punishment for illicit transfer dealings has been a mess. They were docked 15 points in January before that sum was reinstated in April upon appeal. Then Juve had 10 points slashed Monday and suffered a surprising 4-1 defeat to Empoli a few hours later, consigning them to seventh place; Inter Milan's Coppa Italia triumph on Wednesday means the team finishing seventh in Italy will go into the Europa Conference League.
Standings with two matches left:
| # | Team | GD | Points |
| --- | --- | --- | --- |
| 2 | Lazio | +27 | 68 |
| 3 | Inter Milan | +27 | 66 |
| 4 | AC Milan | +18 | 64 |
| 5 | Atalanta | +16 | 61 |
| 6 | Roma | +12 | 60 |
| 7 | Juventus | +23 | 59 |
Scudetto winners Napoli and second-placed Lazio are in next season's Champions League group stage. Inter can sew up a top-four position when they face Atalanta at 2:45 p.m. ET on Saturday.
Roma have taken four points from the 18 on offer in their last six Serie A matches and must still play Fiorentina (Saturday) and Spezia (June 4). However, Jose Mourinho's outfit could take a backdoor route into the Champions League if it beats Sevilla in Wednesday's Europa League final.
In fifth place, Atalanta are currently headed for the Europa League.
Relegation battle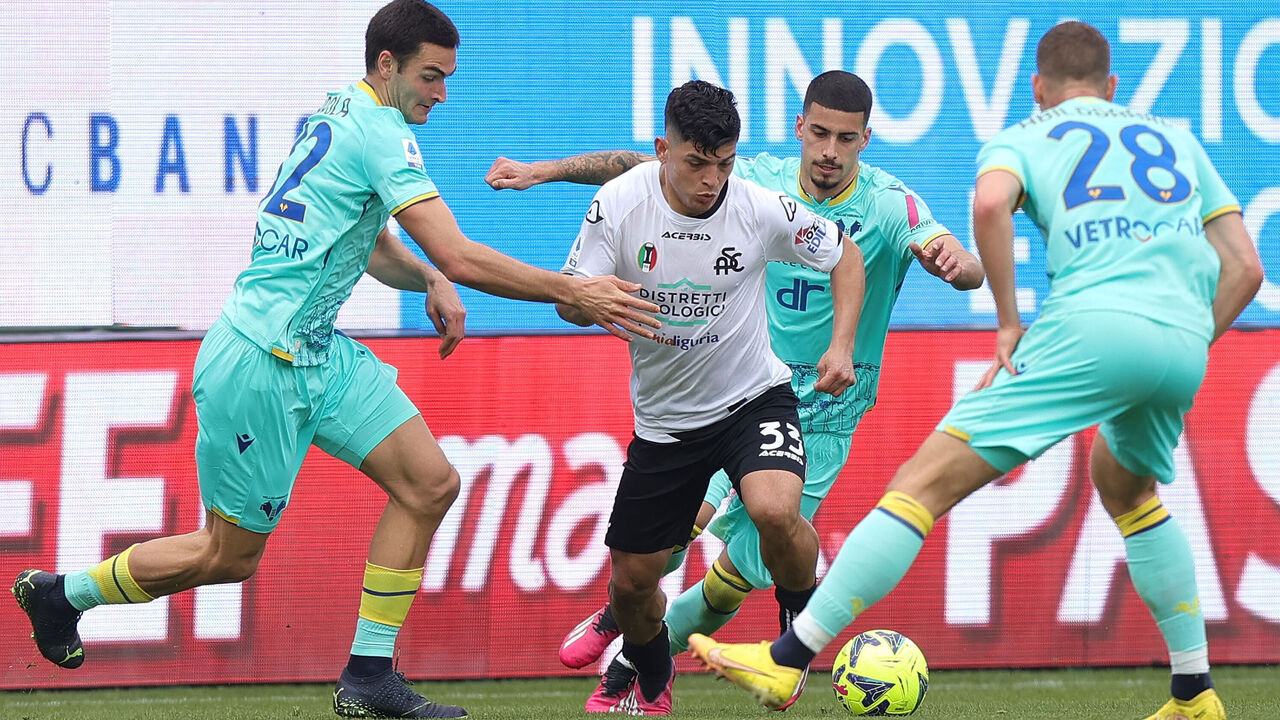 With Sampdoria and Cremonese already down, Lecce, Spezia, and Hellas Verona are fighting to avoid the final relegation spot.
Standings with two matches left:
| # | Team | GD | Points |
| --- | --- | --- | --- |
| 16 | Lecce | -13 | 33 |
| 17 | Spezia | -26 | 31 |
| 18 | Hellas Verona | -26 | 30 |
| 19 | Cremonese | -34 | 24 |
| 20 | Sampdoria | -45 | 18 |
Spezia conclude their season with a home match against Torino (Saturday) and a trip to Roma (June 4). Hellas Verona finish with a visit from Empoli (Sunday) and a game at AC Milan (June 4). Lecce go to Monza (Sunday) and host Bologna (June 4).
What happens if teams finish level on points:
Lecce and Spezia: Head-to-head records are irrelevant because both of their meetings ended in goalless draws, meaning overall goal difference becomes the tiebreaker. Advantage Lecce.
Lecce and Hellas Verona. Verona beat Lecce twice over the course of the season. Advantage Verona.
Spezia and Hellas Verona: Spezia took four points from Verona, meaning Verona only took a single point. Advantage Spezia.
All three: Lecce have the fewest points in head-to-head encounters between the teams and would be relegated.
Fighting for promotion
The playoffs are underway after Frosinone and Genoa confirmed their ascents via the top two automatic promotion places.
FC Sudtirol – hailing from the predominantly German-speaking autonomous province of South Tyrol – play Reggina in Friday's opening qualifier, and Cagliari and Venezia meet in the second clash Saturday. The victor of the first match will face Bari in the semifinals, and the second-game winner gets Parma.
The second leg of the playoff final will take place June 11.
?? Ligue 1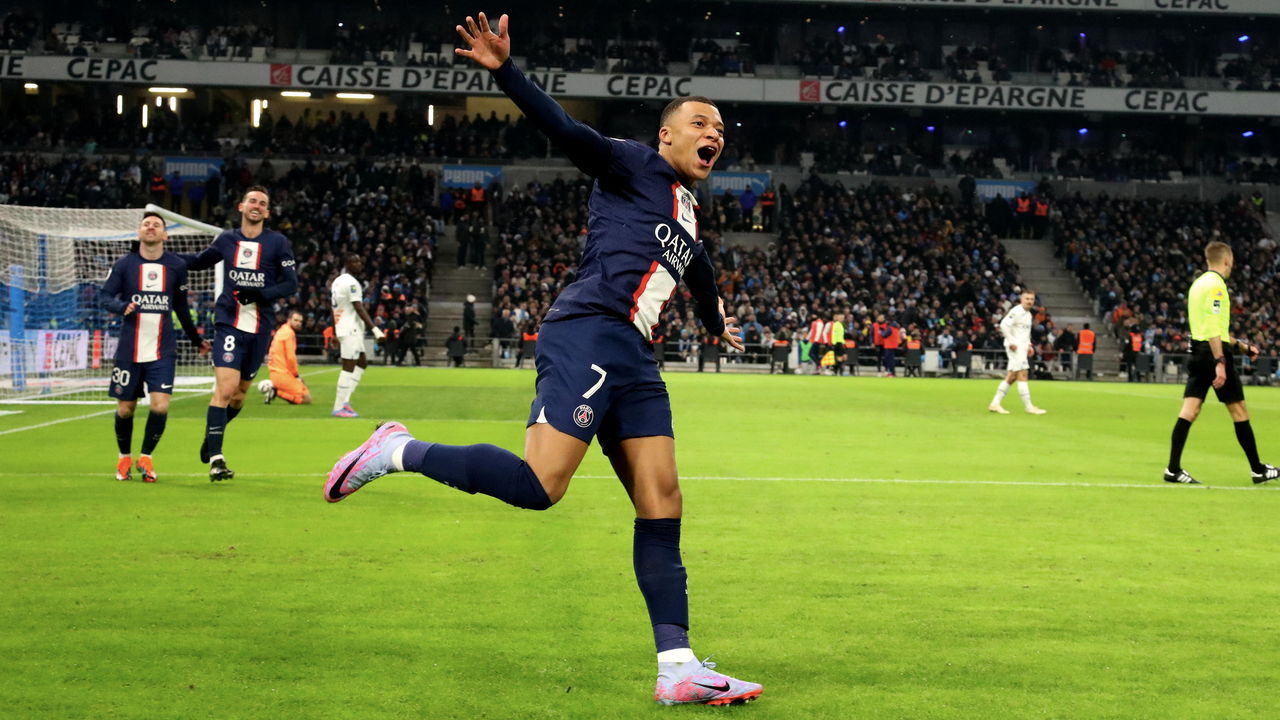 Ligue 1's penultimate weekend kicks off at 3 p.m. ET on Saturday.
Title race
It's practically done. Paris Saint-Germain hold a six-point lead over Lens with two matches remaining. Even if the reigning champions lose both of their games, Lens would need to win out with lopsided scorelines to overcome PSG's hefty goal-difference advantage.
Standings with two matches left:
| # | Team | GD | Points |
| --- | --- | --- | --- |
| 1 | Paris Saint-Germain | +50 | 84 |
| 2 | Lens | +34 | 78 |
| 3 | Marseille | +29 | 73 |
PSG have an away match at Strasbourg, while Lens host Ajaccio on Saturday.
European qualification
Marseille are likely to finish third and will therefore need to pass through Champions League qualifiers to join PSG and Lens in the group stage. Fourth and fifth are unaccounted for; those respective finishes result in qualification for the Europa League group stage and Europa Conference League qualifiers.
Standings with two matches left:
| # | Team | GD | Points |
| --- | --- | --- | --- |
| 4 | Monaco | +15 | 65 |
| 5 | Lille | +20 | 63 |
| 6 | Rennes | +27 | 62 |
| 7 | Lyon | +17 | 59 |
There's a potentially decisive encounter this Saturday when Rennes and Monaco face off in Brittany. Lille take on Nantes, while Lyon tackle Reims in concurrent fixtures.
Relegation battle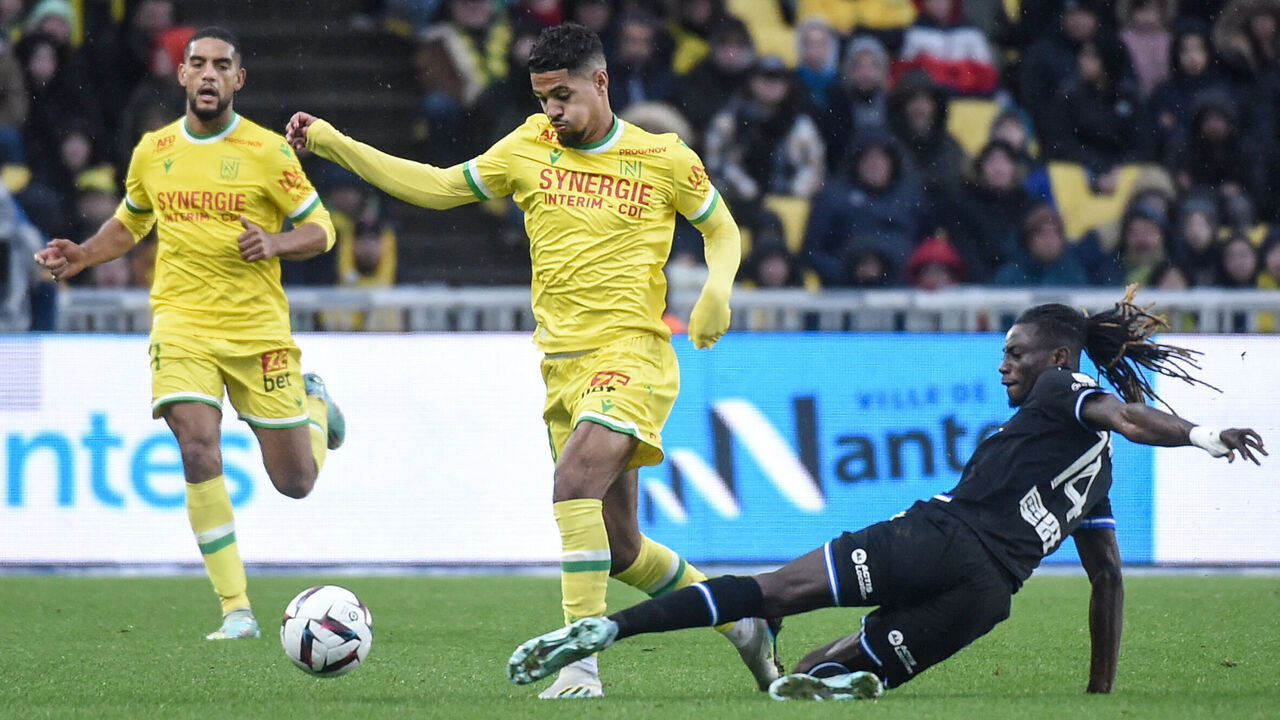 Angers, Ajaccio, and Troyes are already relegated. But Ligue 1 is dropping from 20 teams to 18 for the 2023-24 campaign, meaning one fewer team is promoted from Ligue 2 while an extra outfit falls from the top flight.
Nantes and Auxerre are currently circling the plughole. Strasbourg should be safe.
Standings with two matches left:
| # | Team | GD | Points |
| --- | --- | --- | --- |
| 15 | Strasbourg | -7 | 39 |
| 16 | Auxerre | -26 | 34 |
| 17 | Nantes | -18 | 33 |
| 18 | Troyes | -35 | 23 |
| 19 | Ajaccio | -49 | 23 |
| 20 | Angers | -48 | 15 |
Auxerre arguably have easier fixtures to round out the season. The Burgundy club faces a trip to Toulouse on Saturday and a home match against Lens the following weekend – two teams that should have nothing to play for – while Nantes meet Europa League-chasing Lille before Angers visit Stade de la Beaujoire on June 3.
Fighting for promotion
With no playoffs this season, Ligue 2's top two will be the only promoted teams. The second tier's penultimate round of fixtures kicks off at 2:45 p.m. ET on Friday.
Le Havre missed out on the chance to clinch a Ligue 1 place when they surprisingly lost 2-0 at home to relegation-threatened Valenciennes on Monday, but they'll have another chance when they venture to fourth-placed Bastia. Le Havre, known for their highly successful youth academy, finish their season against Dijon on June 2.
Standings with two matches left:
| # | Team | GD | Points |
| --- | --- | --- | --- |
| 1 | Le Havre | +26 | 71 |
| 2 | Bordeaux | +25 | 69 |
| 3 | Metz | +26 | 66 |
Annecy and Rodez, teams currently positioned 13th or lower, are Bordeaux's last two opponents of the season.
Biggest winners and losers from the Champions League semifinals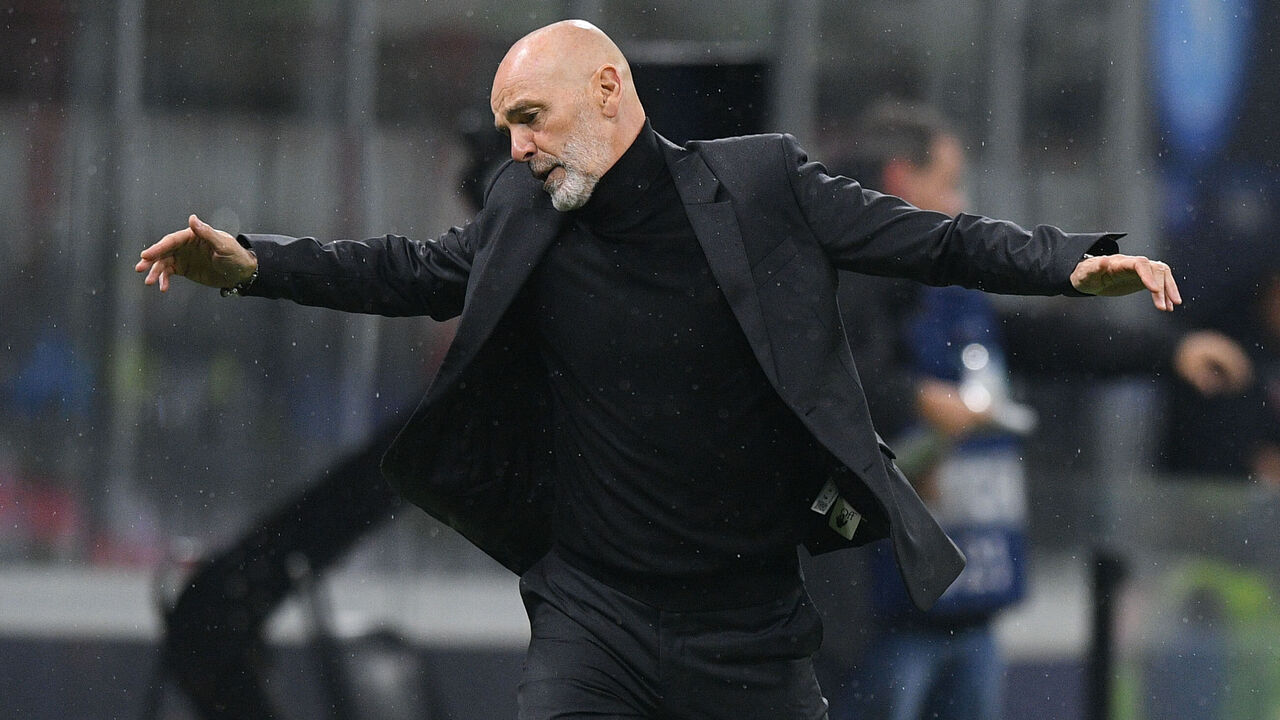 The Champions League final is set, with surprise candidates Inter Milan and perennial contenders Manchester City advancing to next month's showpiece match in Istanbul. Below, we examine the biggest winners and losers from the semifinals.
Winner: Inter's airtight defense
AC Milan ran into a wall in the semifinals.
Inter's defense has looked fragile at times this season – they've conceded more than a goal per game in Serie A – but Simone Inzaghi's team neutralized its bitter city rivals over 180 resolute minutes. Outside of one golden opportunity for Brahim Diaz, and a dangerous chance that Rafael Leao concocted entirely on his own, Milan didn't fashion anything of note in the second leg.
They huffed and puffed to little avail, launching hopeful balls into the penalty area only for Francesco Acerbi and his teammates to send them right back. Milan, despite trailing 2-0 from the opening leg and needing to take risks, were stymied; they mustered just three shots on target over the two legs, and only two of those were from inside the penalty area.
Inter were scrappy when necessary, fighting for loose balls in midfield, but they largely stayed composed despite playing inside the tinderbox that was the partisan San Siro.
Wing-back Denzel Dumfries typified their dominance and control. The Dutchman nullified Theo Hernandez, one of Milan's primary attacking cogs. Hernandez, a freight train rumbling downhill when he's at his best, rarely got forward and was visibly frustrated as Dumfries blocked his runs and consistently goaded him into committing fouls that played into Inter's hands. Hernandez finished the entire tie without a single touch inside the Inter penalty area, and Milan exited the competition with a whimper.
Loser: Stefano Pioli
Not so long ago, AC Milan fans were chanting Pioli's name to the tune of the popular Eurodance song "Freed from Desire." Now, they want the manager who delivered last year's Serie A title out on his backside.
The sudden change in tone isn't as ridiculous as it appears. Milan have played horribly in 2023. Though their Champions League semifinal run exceeded expectations, they compromised everything else to get there. Sitting fifth in the league with only two wins in their last nine matches, Milan may not even qualify for next season's competition.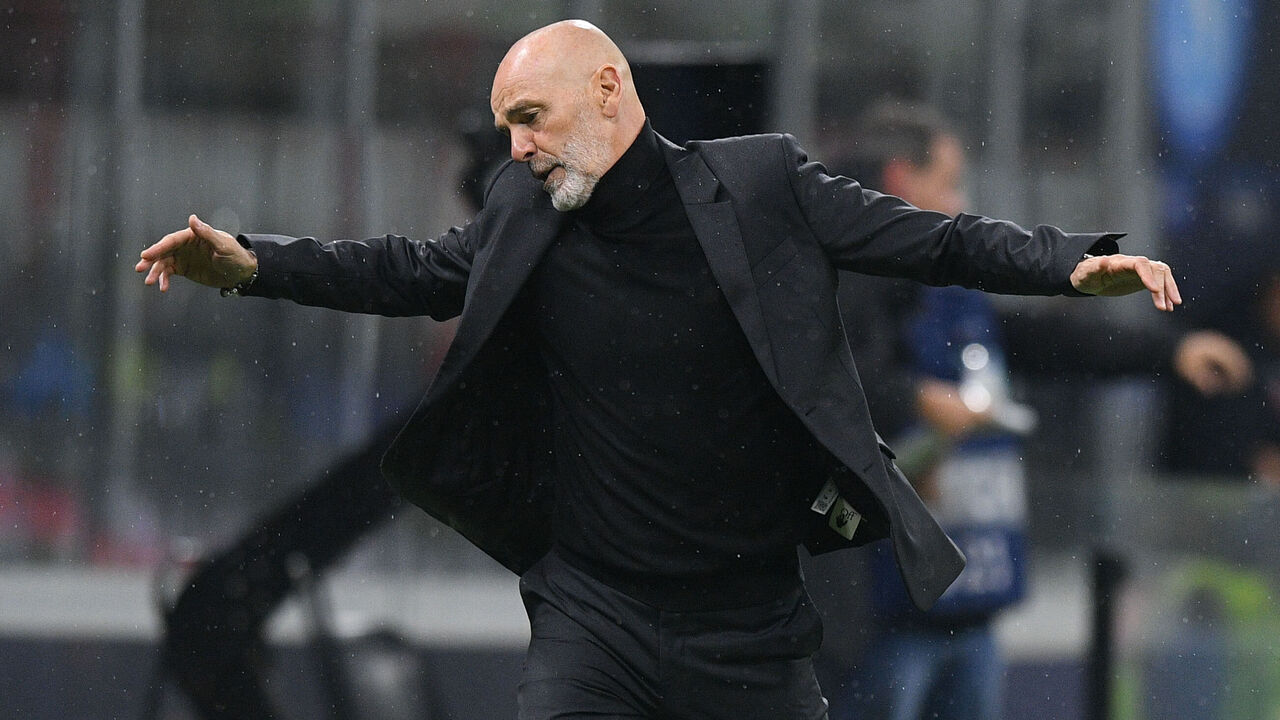 Pioli just couldn't find a way to balance all of Milan's obligations. Though his squad lacked depth, he still opted to rest his best players during league matches, preferring to save them for the Champions League. Even as Milan's underperforming second-stringers lost points and games in Serie A, the fans could stomach it, so long as Milan continued to cycle through the knockout rounds.
It was all for naught. Their title defense turned into a joke. And for what? A chance to embarrass themselves on the biggest stage the club has graced in 16 years?
Milan's sloppiness on set pieces re-emerged – a habit Pioli has struggled to correct – and Inter exploited it in the first leg. The 57-year-old continued to play right into his rivals' hands insisting on a risky high press that Inter bypassed with easy balls over the top.
In the end, the Rossoneri exited the Champions League with their tails between their legs, having lost each of their last four matches against Inter by a combined score of 7-0. Never before in their 115-year rivalry have they been shut out in four consecutive derbies.
Winner: Lautaro Martinez
Lautaro Martinez has his detractors. He can be streaky, rival fans often bemoan his propensity to flail around, and even some Argentines were thrilled when he was replaced in the starting lineup by Julian Alvarez during the country's successful World Cup campaign.
But when it matters most, he steps up for Inter.
Martinez scored the goal to seal his team's progression to the final, smashing the ball through the oft-impenetrable hands of Mike Maignan, but even before then, his influence on the game, and tie, was clear. Martinez sets the tone for Inzaghi's team, harrying opposing defenders when out of possession, dropping deep to carry out his defensive duties when Inter are under pressure, and then driving his men forward in the other direction.
Edin Dzeko and Romelu Lukaku have taken turns playing key roles as Martinez's strike partner during Inter's run to the final, but the big-bodied forwards are, ultimately, complementary pieces. The Argentine is the leader of strike force and the team. It was fitting that Martinez, the primary scoring threat who doubles as the emotional talisman, was wearing the armband while spearheading the celebrations inside the San Siro.
He'll get a chance to establish himself as a club legend on June 10.
Losers: Napoli
What could've been.
Far and away the best team in Italy, Napoli would've relished the opportunity to play Inter in the semifinal. They just had to beat Milan to get there. But they struggled to create genuine chances against the Rossoneri and couldn't take the few that presented themselves. Khvicha Kvaratskhelia, Napoli's breakout left-winger, missed a crucial late penalty and Milan advanced 2-1 on aggregate.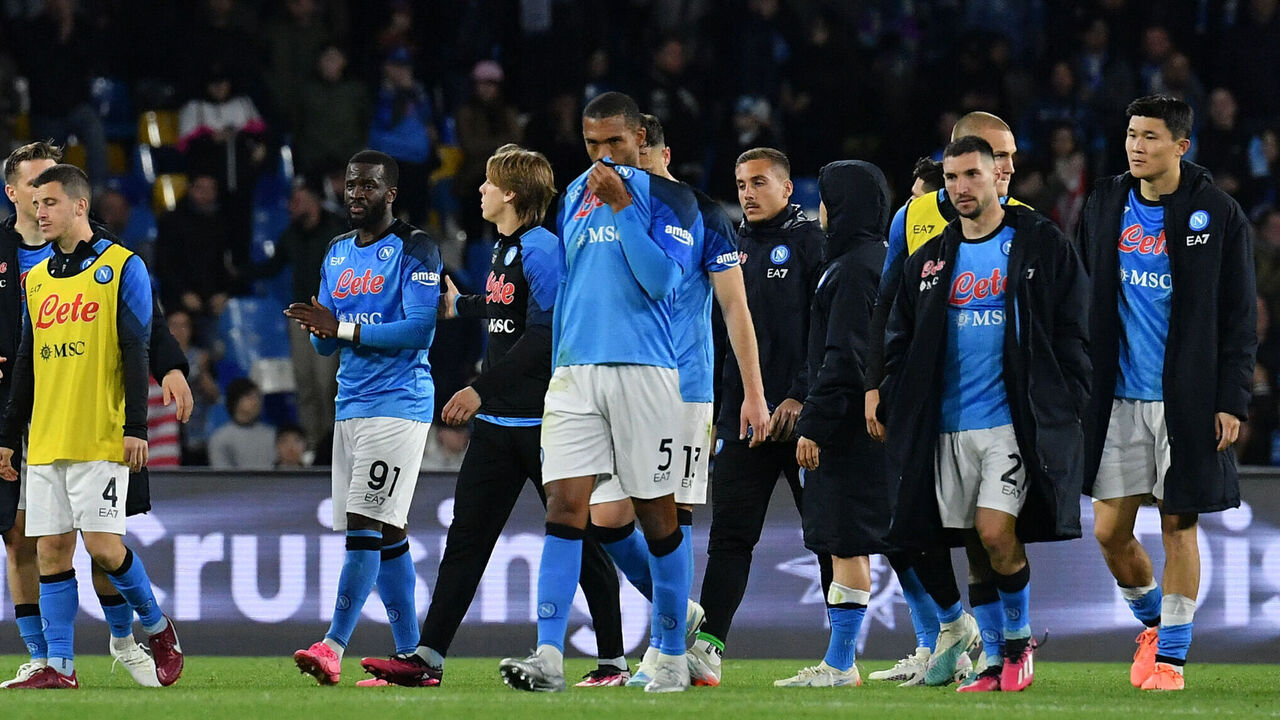 Napoli were also missing Victor Osimhen, Serie A's leading scorer, in the first leg, as well as backup strikers Giacomo Raspadori and Giovanni Simeone. Their usually potent attack fell flat with midfielder Eljif Elmas as a false nine. If Spalletti had his entire squad available, Napoli would've had the firepower to go with all of their possession against Milan. They likely would've advanced.
Spalletti's lack of rotation may have been to blame. Given Napoli had built an insurmountable lead in Serie A and the title had become a foregone conclusion, Spalletti could've afforded to rest some or all of his 11 core players. Instead, they began to disintegrate. Though they dominated the league, Napoli quite literally limped over the finish line and missed out on an opportunity of a lifetime.
Winner: Kyle Walker
Kyle Walker unsurprisingly had some trepidation about dealing with Vinicius Junior. That was heightened when the Brazilian attempted some tricks in last week's opening leg.
"I went to hug him because he tried to rainbow flick me, so it was like, 'Please don't try that again, I don't want to be a meme or anything!'" Walker quipped before the return fixture.
There were few signs of nerves in the much-anticipated sequel, though. Walker's crowning moment occurred in the 32nd minute of Wednesday's resounding 4-0 victory when Rodrygo slipped the ball behind Walker and into a gap ahead of Vinicius. Normally, this is a foregone conclusion. We've seen it so many times before: the winger pedals away, swerves into the box, and either tees up Karim Benzema or scores himself. But this time, he had Walker – who turns 33 later in May – on his tail.
Walker found an extra gear. He caught up with Vinicius, muscled him off the ball while turning away from his goal, and confidently rolled a short pass to a teammate. It's not supposed to be that simple.
Vinicius was restricted to one shot on target over the two meetings, and that occurred when he moved away from Walker and into a central position before unleashing his first-leg howitzer.
Walker's acceleration and strength were predominantly viewed as attacking traits before he moved to Manchester City, but they aren't refined enough qualities for Guardiola. The only player given full license to gamble with possession in the opponents' half is Kevin De Bruyne, but the ball can't be risked with Walker's one-on-ones and hopeful smashes on goal. Walker getting caught upfield would leave City vulnerable at the back. Instead, the Spanish tactician has better utilized Walker's qualities primarily in defense, where he and City's defensive midfielders provide crucial barriers to counter-attacks.
There's no other defender at City – and perhaps in world football – who can swipe the ball off a speedy winger's toes like Walker. He's vital.
Losers: The 'overthinking' critics
The "overthinking" criticism had long become a tired accusation to level at Guardiola. Sometimes, he seemed to give too much concern to the opponents' strengths rather than trusting his own team – like when Bayern Munich lined up with a three-man defense against Barcelona in 2015 and when City appeared overly conservative in the 2020 semifinal scuffle with Lyon. But "overthinking" was an overly simple way to sum up all of Guardiola's Champions League eliminations.
It was a lazy trope that discounted the other team's quality, the fact that the best side doesn't always win, and whether the fitness and form of Guardiola's players forced his hand when it came to selection. Whatever happened during the game, a defeat was considered Guardiola's personal failure.
Guardiola is certainly aware of the nitpicking. With a knowing smile, he acknowledged his critics during the prematch press conference.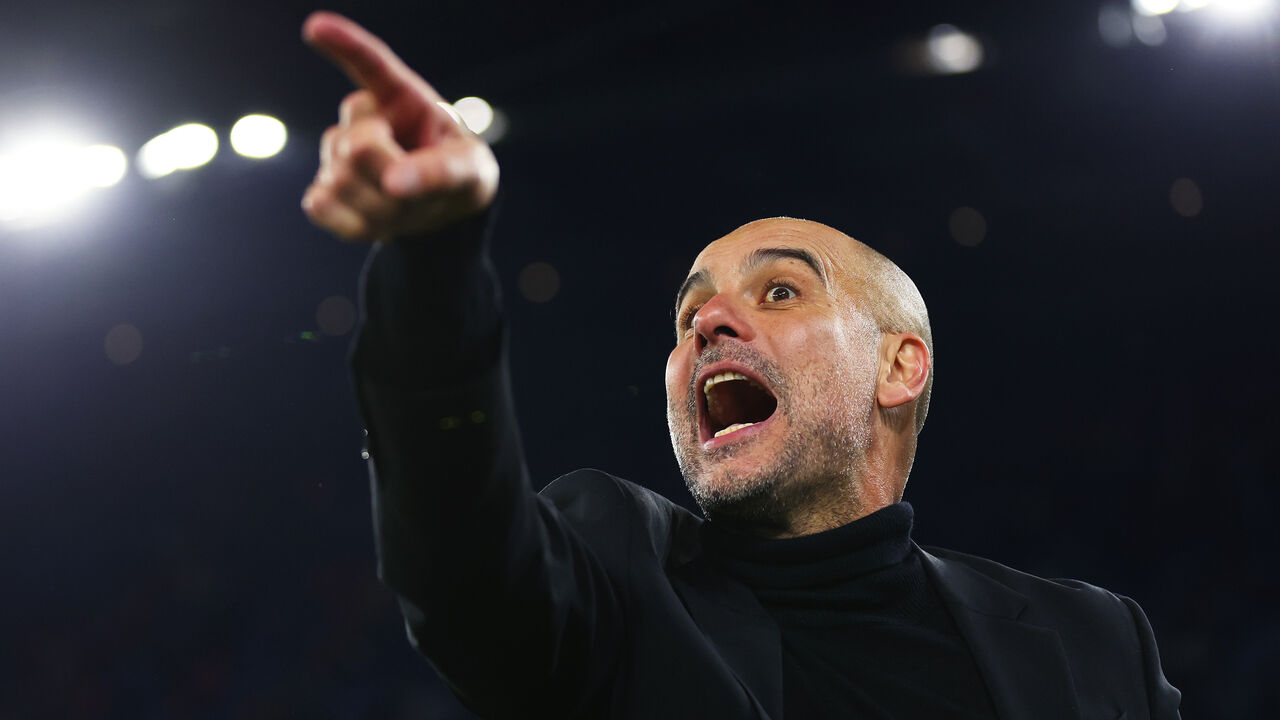 "Nothing special. I'm not overthinking, don't worry guys, nothing different to what we've done, just more fluid and play a bit better," Guardiola said before the decisive leg.
What is overthinking anyway? Guardiola is regularly deploying four center-backs, one of whom moves into midfield, while only Jack Grealish and Erling Haaland have discernible roles in attack. The formation is an ever-changing shape in and out of possession. The tactician must've taken a lot of thought to reach that shape and approach, but the critics have stayed silent because it's working.
This is the best City have played during Guardiola's tenure, and it's through some of the most innovative tactics he has attempted throughout his career. Let him think as much as he likes.
Winner: Rodri
John Stones deserves the recent acclaim. In recent months, he's doubled up as a right-back and midfielder. However, he hasn't just been a defensive midfielder, as his dangerous movements into the Nos. 8 and 10 positions against West Ham United earlier this month attested.
But Real Madrid's visit offered a reminder: Stones is a relative newcomer to midfield and still learning on the job; beside him, Rodri is a true master as City's nucleus.
Rodri in the second leg vs. Real Madrid:
| Stat | Figure | Match rank |
| --- | --- | --- |
| Touches | 124 | 1st |
| Passes | 113 | 1st |
| Key passes | 2 | 2nd |
| Accurate long balls | 5 | 2nd |
| Tackles | 3 | 1st |
| Aerials won | 2 | 1st |
It took a while for Rodri to settle at Manchester City. Spending time under his predecessor, Fernandinho, was meant to ease his transition into Guardiola's side, but the former Atletico Madrid man often looked ponderous and was caught in possession on numerous occasions for most of his opening 18 months at the Etihad Stadium.
But you can never write off a Pep project. City's team is full of players who took time to acclimate to Guardiola's methods but developed into world-class stars. Rodri is certainly among that group as he's learned to use his height and strength to great effect each weekend in the mud and nettles of English football, while he's superbly paired decisiveness and composure as he operates at the base of midfield.
It's time to appreciate that Rodri might be the planet's best No. 6.
Loser: Madrid's aging core
As Luka Modric exited the field Wednesday, Carlo Ancelotti went over to console Real Madrid's most reliable midfielder in a generation. Ancelotti removed Toni Kroos, another one of his trusted lieutenants, shortly after that. Twenty-year-old Eduardo Camavinga moved from left-back to midfield, and fellow youngster Aurelien Tchouameni came on to see out the remaining minutes of Madrid's Champions League title defense.
It seemed like the end, didn't it? Even if Modric and Kroos renew each of their expiring contracts, it's unlikely they'll ever have as big of a role in Madrid's success as they had in prior seasons. Los Blancos have put a succession plan in place, and if 19-year-old rising star Jude Bellingham joins the cause, it'll be time to hand the baton over to the prodigies with a point to prove and gas in the tank.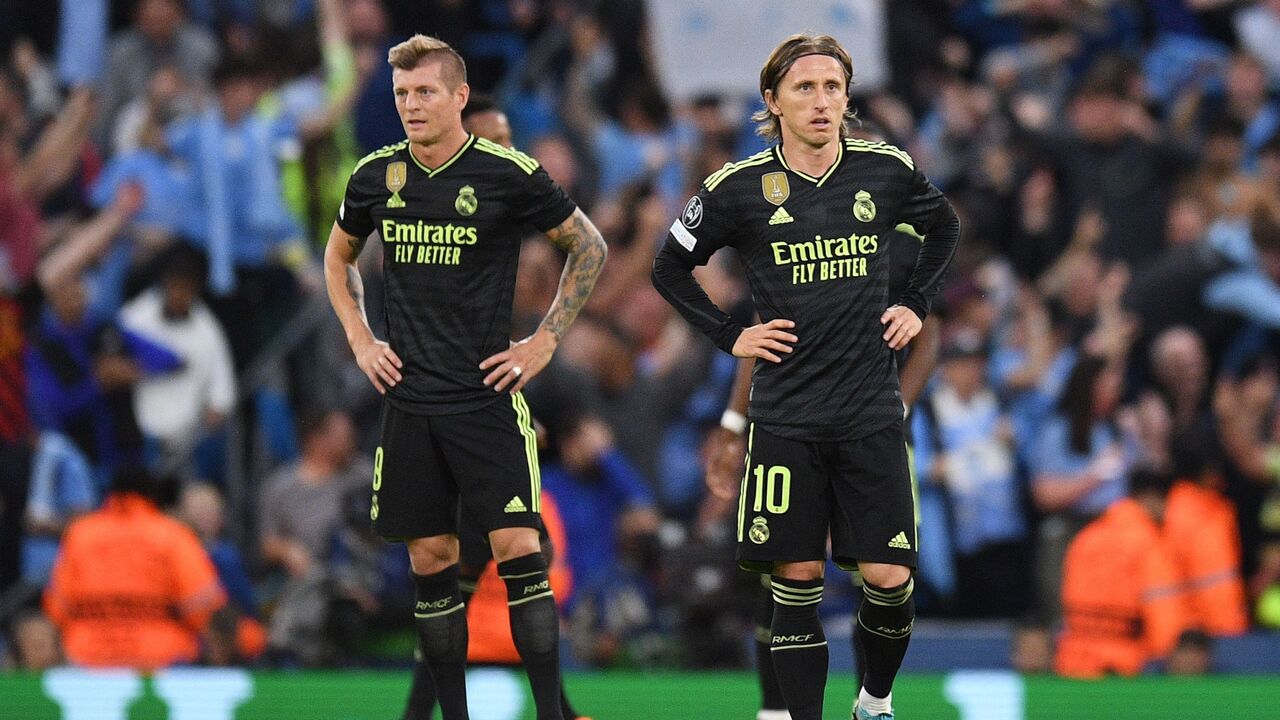 Not even Benzema was sharp. He lost possession in key areas and struggled to link up with Vinicius. The Ballon d'Or winner hasn't had a bad season – he's struck 29 goals in all competitions – but he's lacked the decisiveness that won him so many plaudits last year.
In the end, Wednesday's 4-0 loss to Manchester City could expedite Madrid's rebuilding process. And it may be bigger and more costly than they expected.
5 potential destinations for Messi with tumultuous PSG spell winding down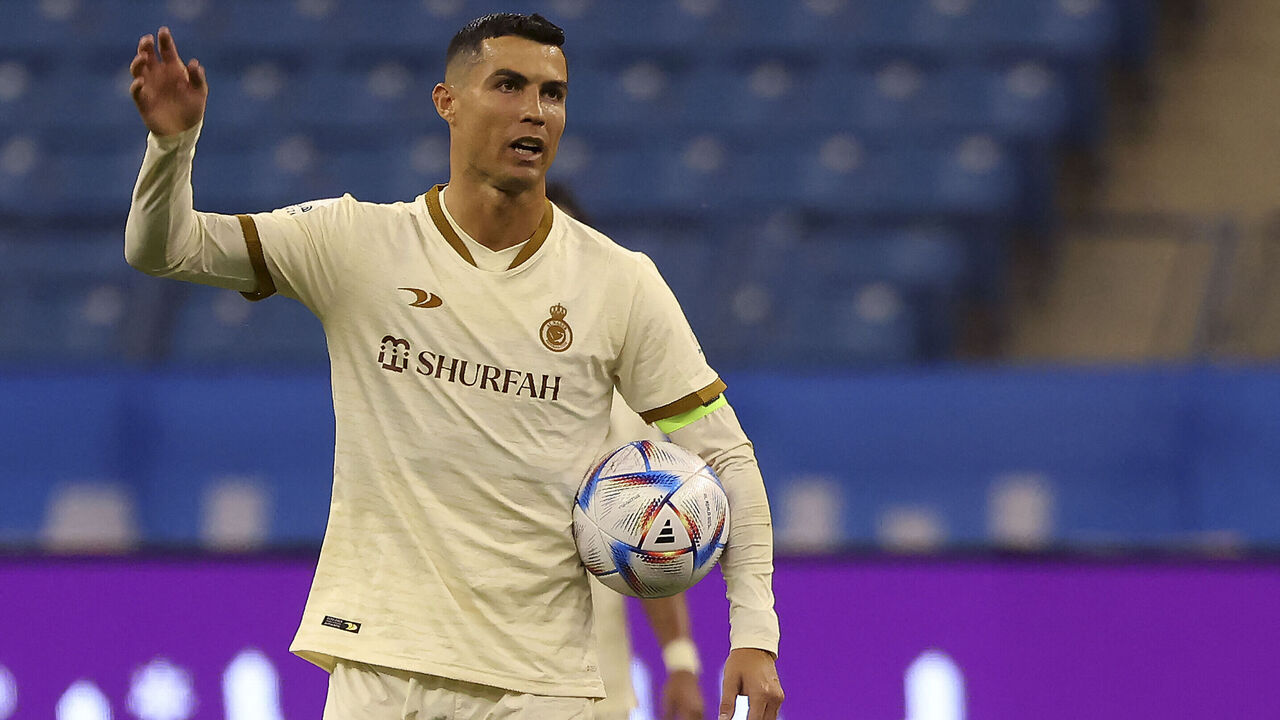 Lionel Messi may have played his last game for Paris Saint-Germain.
Less than 21 months after his surprise switch to the French capital, Messi has reportedly decided to let his contract expire in June before moving elsewhere. It appears the reigning Ligue 1 champions suspending him for two weeks without pay after he took an unauthorized trip to Saudi Arabia partly triggered the Argentine's decision.
So, let the transfer saga begin. Here, theScore picks five potential landing spots for Messi this summer.
Saudi Pro League
Messi's controversial jaunt to Saudi Arabia inevitably led to rumors that he was discussing a lucrative transfer to the Middle East.
His longtime rival, Cristiano Ronaldo, has become the world's highest-paid athlete since moving to the Saudi Pro League at the turn of the year, beating Messi to the top spot by $6 million. Riyadh-based club Al Hilal, rivals of Ronaldo's Al Nassr, are apparently willing to tempt Messi with a salary package worth over €400 million per year.
The superstar strengthened his ties to Saudi Arabia in May 2022 when he was named a tourism ambassador. The country is also desperate to raise its profile while it tries to earn hosting rights for the 2030 World Cup.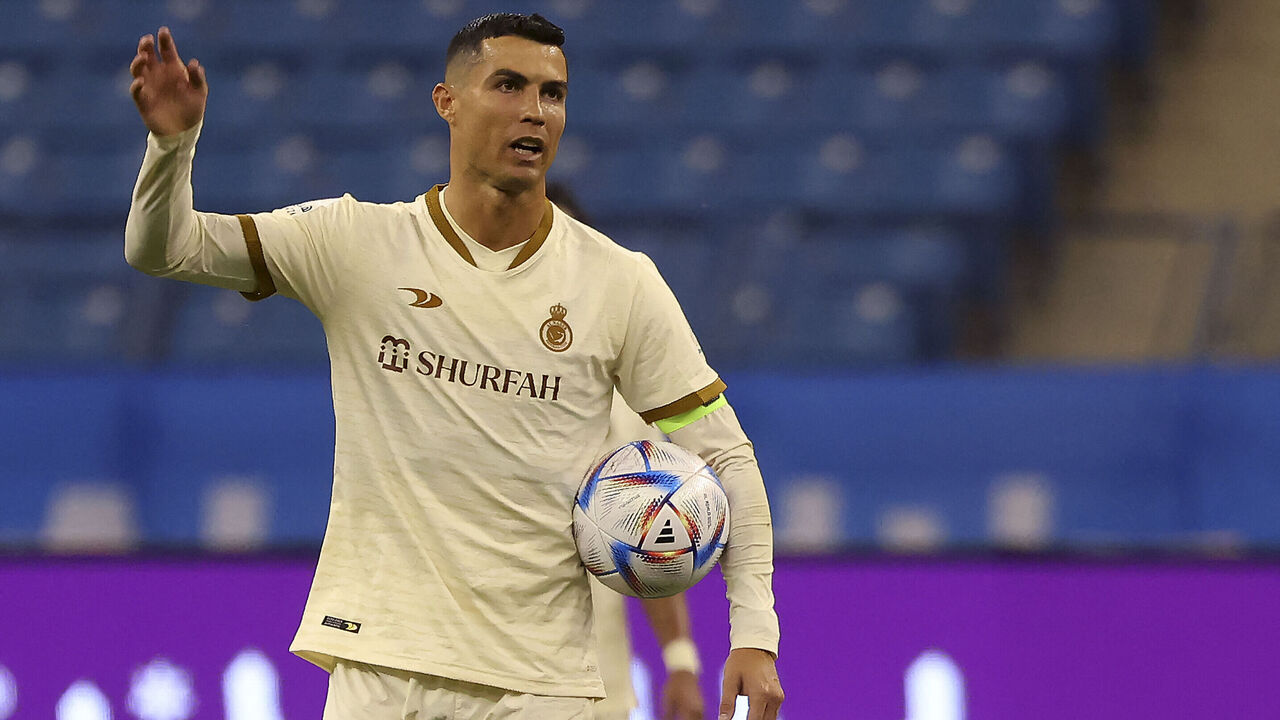 Ronaldo's transfer to the Middle East proves that a hefty pay packet can remedy a league's relatively low quality, but the Portuguese attacker's experiences since leaving Europe do sound a warning. The 38-year-old has occasionally appeared frustrated with the standard in Saudi Arabia – both on the playing and officiating sides – and is less visible while trying to help his small team rise from second place in the Pro League table. Rather than adding another enthralling chapter to his magnificent career, the conclusion of Ronaldo's playing days may be little more than an unimpressive and unfortunate footnote.
Is that really the way Messi, who turns 36 in June, wants to enjoy his swan song?
Barcelona
Messi has a difficult relationship with Barcelona. He reluctantly stayed at Camp Nou in 2020 when Barca seemingly refused his request to leave the club. Less than 12 months later, Messi tearfully announced his departure from the Blaugrana because La Liga's financial rules meant they couldn't afford to keep him. He said he wanted to stay at Barcelona "more than anything" before his move to PSG was confirmed a few days later.
Despite the club and player's undeniable love affair, Messi's father and representative, Jorge Messi, has cast doubts over his son returning to Barcelona as recently as February, saying that "the conditions aren't right."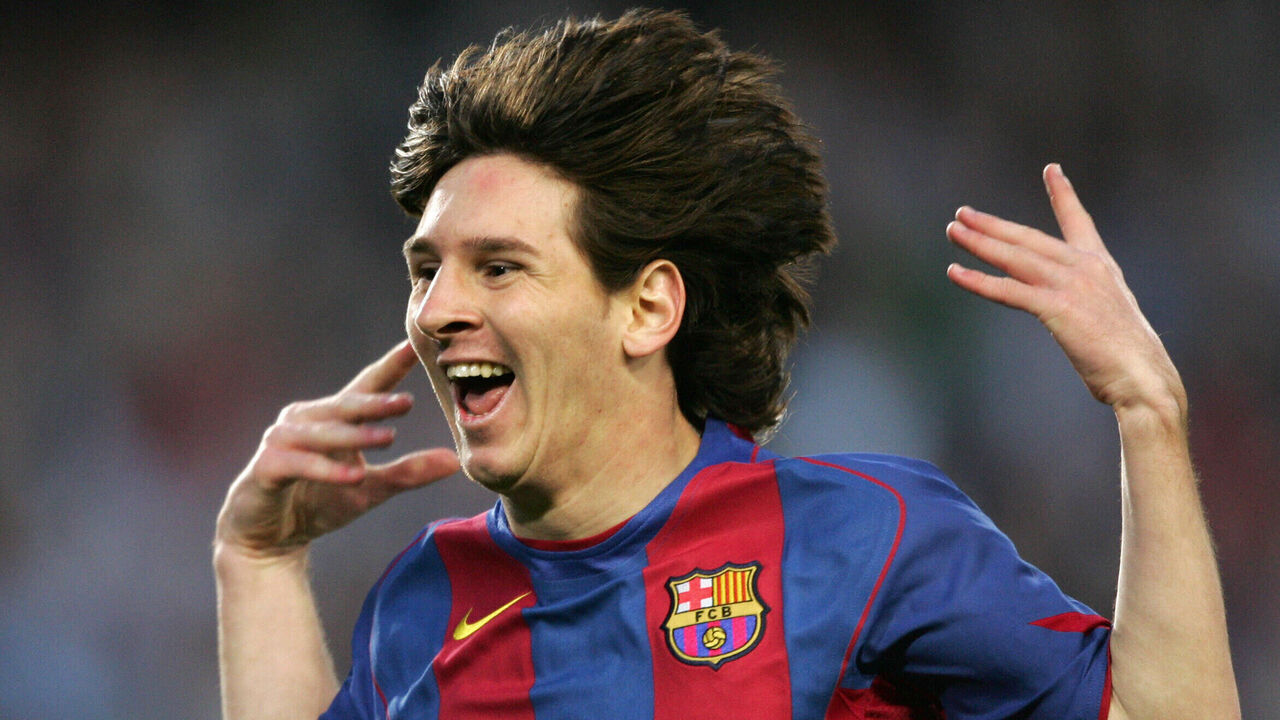 But since Messi left Barcelona, the club, with the assistance of various loans, has performed some scarcely believable financial gymnastics to remain competitive while keeping its expenditure at a more reasonable level. Barca are on the verge of finishing top of La Liga after offloading a number of expensive (and largely ill-advised) signings from recent years, including Antoine Griezmann and Philippe Coutinho. They also called it quits on some players who were with the team for a relatively short period, like Pierre-Emerick Aubameyang and Memphis Depay.
Still, it's unlikely the club has resolved enough of its 2021 debt of €1.173 billion to approach Messi right now. The fleet-footed forward was apparently willing to accept a 50% pay cut before effectively getting nudged in PSG's direction. But even with that financial relief, it would be difficult to imagine Barcelona brokering a Messi deal without others – like Raphinha and even Ansu Fati – getting moved before his triumphant return.
Premier League
The Premier League is the wealthiest domestic competition under UEFA's umbrella. English top-flight clubs splurged £2.8 billion on transfers this season and represented 79% of the total spending across Europe's major leagues during January's business.
Money isn't an issue for many Premier League clubs.
Manchester City appear to be the most natural fit for Messi. The manager who helped propel him to superstardom, Pep Guardiola, is in his seventh season at the Etihad Stadium, where he's formed a domestic juggernaut that's potentially three matches away from its first Champions League crown. Some of the club's biggest names include fearsome striker Erling Haaland and playmaker Kevin De Bruyne.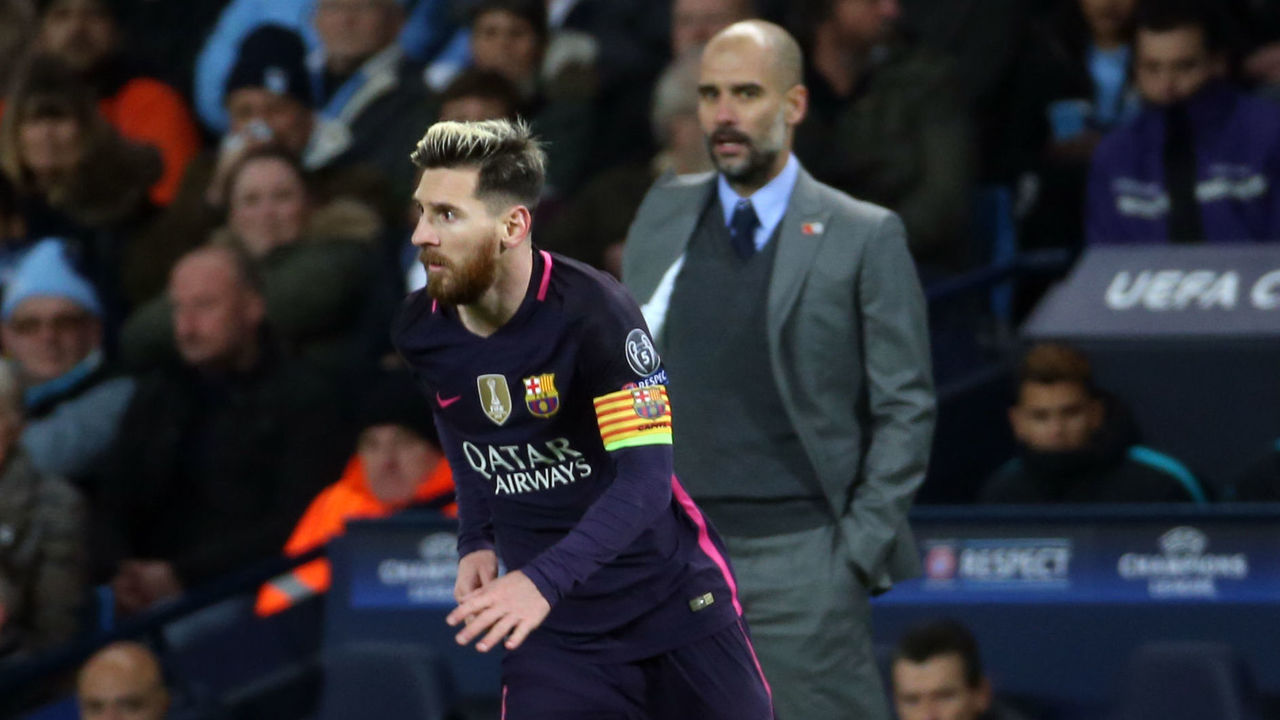 City appeared closest to signing Messi in the summer of 2020. The Premier League giants reportedly offered an intriguing package that included three years with City before having the option of representing Major League Soccer's New York City FC, who are part of the same ownership group, after that spell. However, Messi stayed with Barcelona for one more season while then-president Josep Maria Bartomeu insisted interested clubs must pay his prohibitive €700-million release clause to sign him.
Chelsea and Manchester United are among other heavy hitters who could try to tempt Messi to England. Newcastle United are also an emerging option. The Magpies, now bankrolled by Saudi Arabia's Public Investment Fund, are expected to spend big during the summer transfer window. Messi's marketability and on-field experiences should appeal to Newcastle while they prepare to return to the Champions League group stage after a 21-year absence.
Major League Soccer
MLS has almost moved on from shopping in Europe for household names in the twilight of their careers, preferring to bring aboard young talent that can develop and bring potential profits into the league. However, any of its clubs would dream of reaching an agreement to sign Messi.
"If it could happen, it would be terrific for MLS, it would be terrific for Messi and his family," MLS commissioner Don Garber said in March. "Like everything with us, we try to run every opportunity down."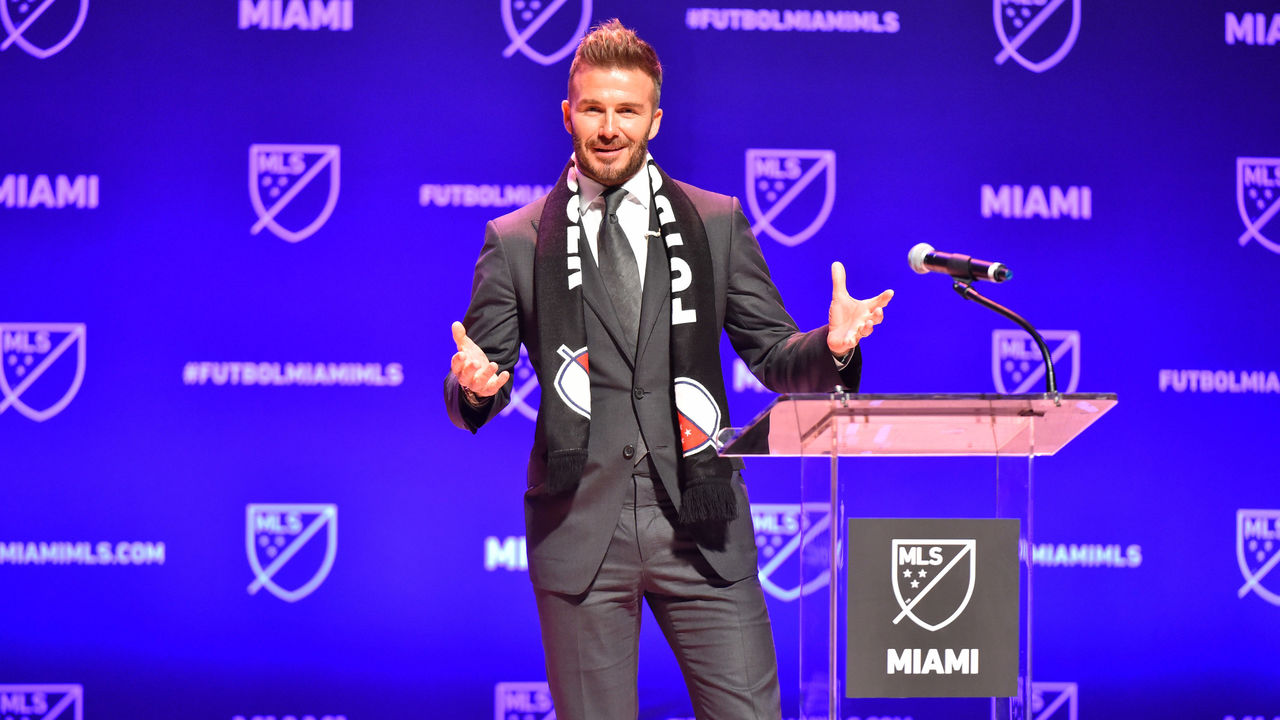 New York City FC were previously linked with approaches, but Inter Miami have dominated the Messi conversation since their inaugural season in 2020. A report in October indicated that officials at David Beckham's MLS franchise expected Messi to sign terms ahead of the 2023 season after being in talks with the Barcelona icon and his father for "a couple of years." That deadline passed, but expect Inter Miami to join the race to sign Messi this summer, using the area's strong Latin American flavor and the fact that the player already owns property in Miami as major selling points.
Newell's Old Boys
This, undoubtedly, is the romantic choice – the club Messi supports and represented as a youth-team player before being brought to Barcelona at age 13.
"I've said many times that my dream is to play at Newell's, but I don't know what will happen, and a part of that doubt is due to the way the country is at the moment," Messi told TyC Sports, with translation from Marca, in 2017.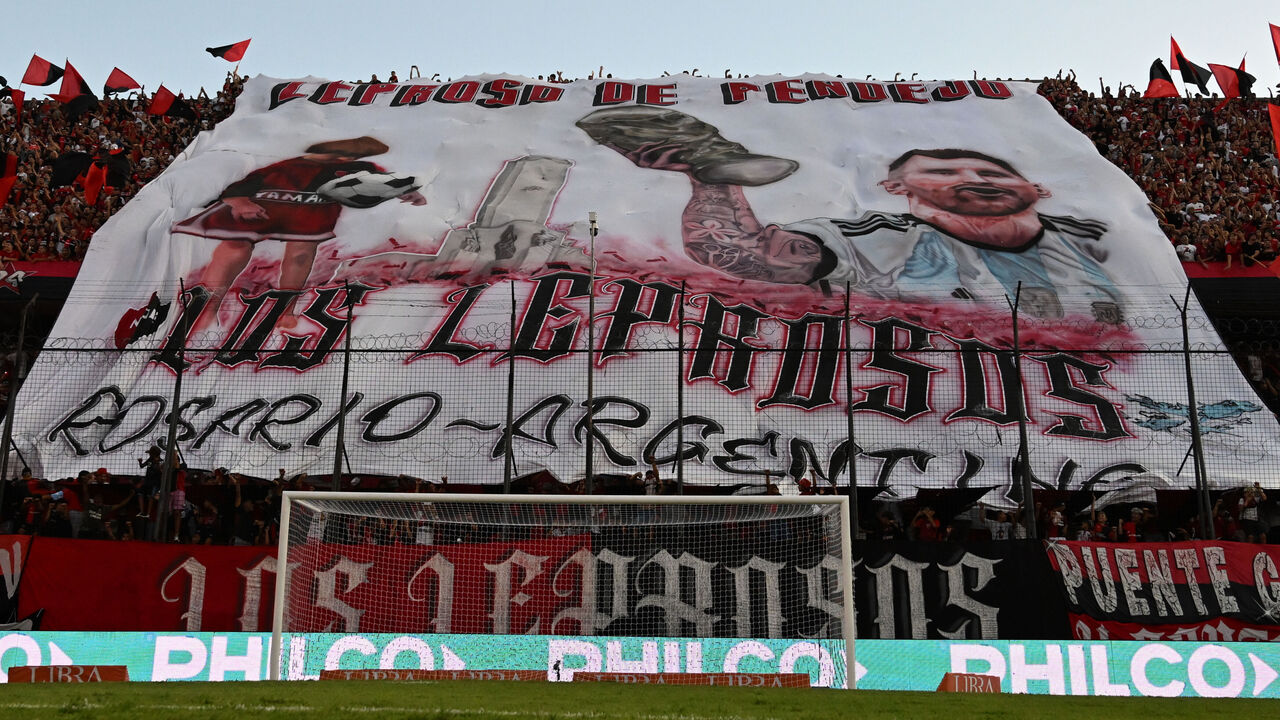 Sadly, Argentina hasn't improved much over the ensuing years. The country's annual inflation rate soared to 104.3% in March, according to Reuters' Horacio Soria and Juan Carlos Bustamante, creating a cost-of-living crisis that has left almost 40% of the population in poverty and increased public anger ahead of October's elections. The financial emergency worsened when one of the worst droughts in Argentina's history killed off crops, resulting in billions of lost export revenue and increases in domestic prices.
"I have a family, and my children come first, and then me. I want them to grow up in a calm place, being able to enjoy life with security," Messi added in that interview from six years ago.
Still, fans of the Rosario-based club have some hope of seeing Messi play for Newell's this summer. Newell's legend Maxi Rodriguez, who played for Argentina 56 times between 2003-14, said last week that Messi is invited to play in his retirement match at the Estadio Marcelo Bielsa on June 24.