Grading the 10 biggest signings of the transfer window so far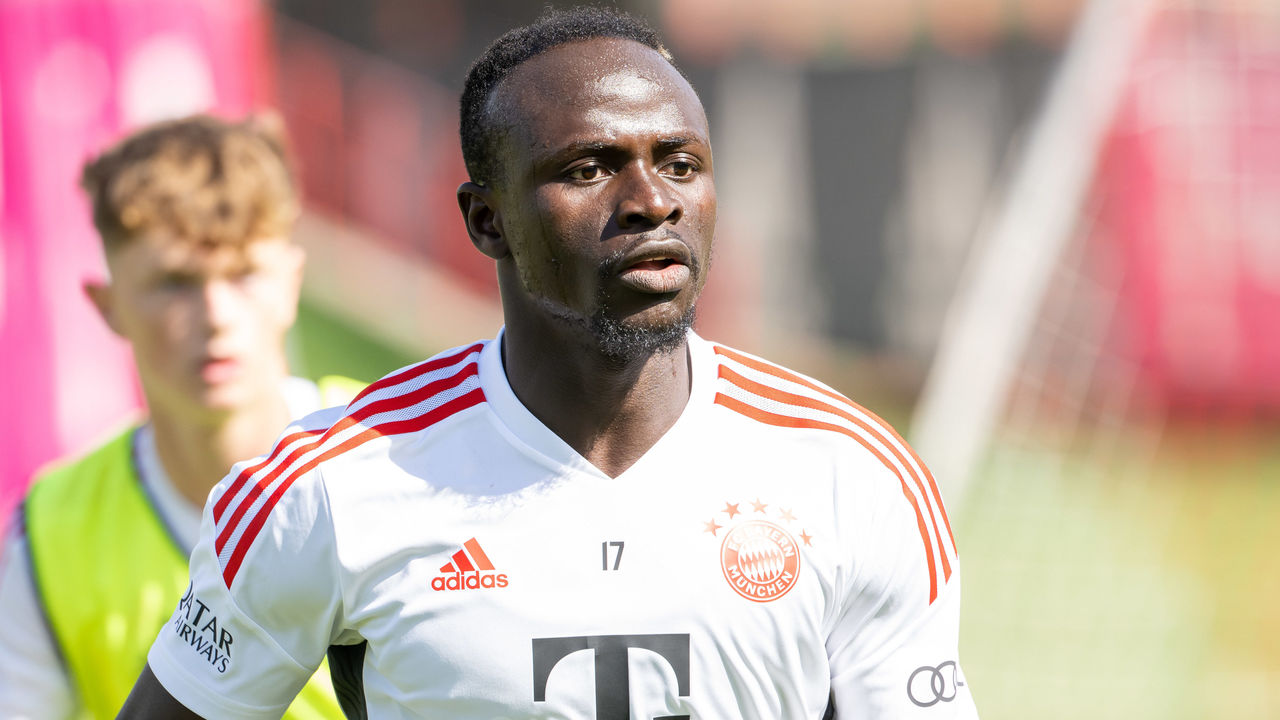 The wheeling and dealing is well underway across Europe. From best to worst, we grade the biggest signings completed thus far in the summer transfer window.
Erling Haaland ?? Manchester City
The deal: Reported €60-million fee (Read more) ?
A slam dunk. Any of Europe's top clubs could've paid the €60-million release clause in Haaland's contract with Borussia Dortmund; the fact the Norwegian talent chose Manchester City is a vote of confidence for Pep Guardiola and club management.
City needed a center-forward more than most clubs, and after winning four of the last five Premier League titles, they can now build their next project around Haaland. He'll just have to find a way to adapt his own direct style of play to Guardiola's system, which requires strikers to do as much work off the ball as they do on it.
Verdict: A+
Sadio Mane ?? Bayern Munich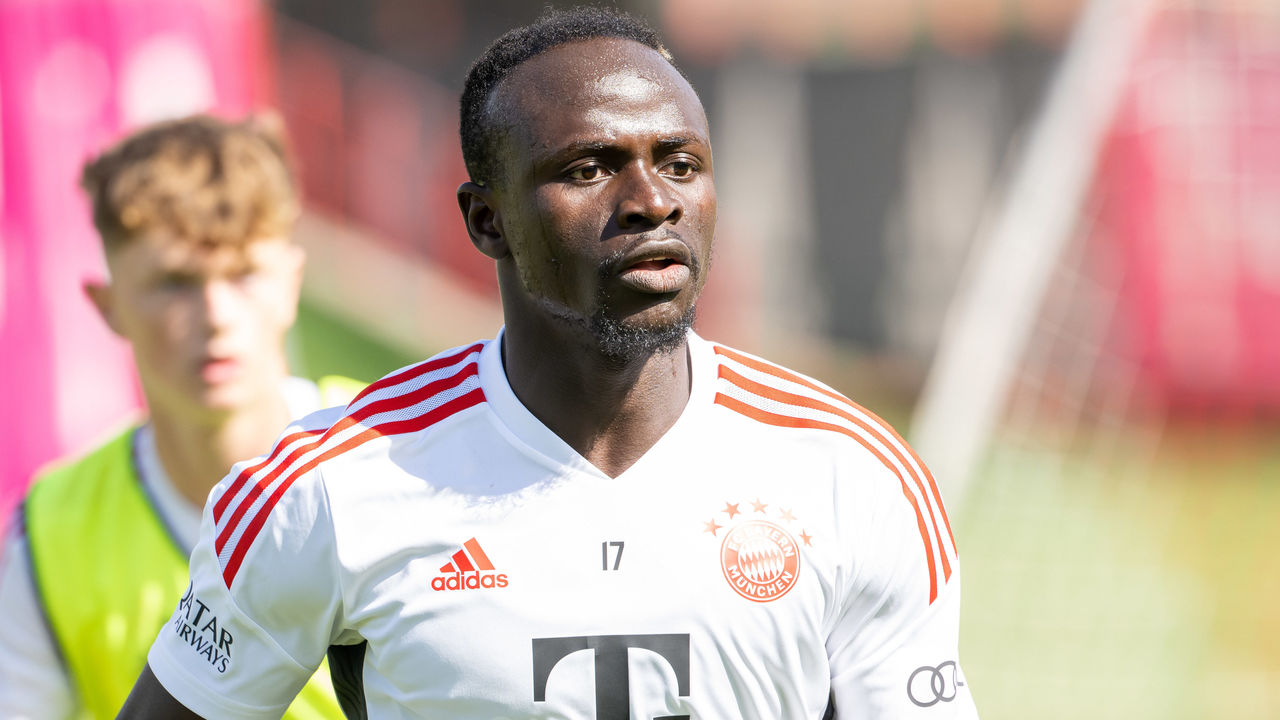 The deal: Reported €32-million fee (Read more) ?
Bayern negotiated the bargain of the window. Signing a player like Mane for €32 million is an incredible piece of business. His contract situation at Liverpool undoubtedly played into Bayern's hands – he was a year away from free agency and ready to move on – but the fee is impressive nonetheless. The 30-year-old is in his prime, a regular contender for the Ballon d'Or, and a perfect fit for Julian Nagelsmann's high-pressing tactics. Mane's coming from a similar system at Liverpool and is an ideal replacement for Robert Lewandowski, if and when he leaves.
Bayern could've waited until next summer to sign Mane on a free transfer, but they'd have faced more competition for his signature. They also would've been forced to pay the player a significant signing bonus, as is customary for free agents.
In the end, the Bavarians worked out a deal that satisfied all parties.
Verdict: A+
Darwin Nunez ?? Liverpool
The deal: €75-million fee (Read more) ?
By resolving Mane's situation early in the window, Liverpool gave themselves a head start in the search for his successor. Nunez quickly emerged as the ideal candidate, and while he could cost Liverpool as much as €100 million, the 23-year-old demonstrated over the past two seasons at Benfica why he's tailor-made for Jurgen Klopp's aggressive style of play.
Nunez scored 32 goals in 38 appearances in the Primeira Liga and Champions League last season, showing not only a decisive streak but also the humility to track back and work off the ball. While he often drifts to the left, Nunez is a much more natural striker than Mane, and he'll form a deadly triumvirate alongside Luis Diaz and Mohamed Salah.
Verdict: A
Aurelien Tchouameni ?? Real Madrid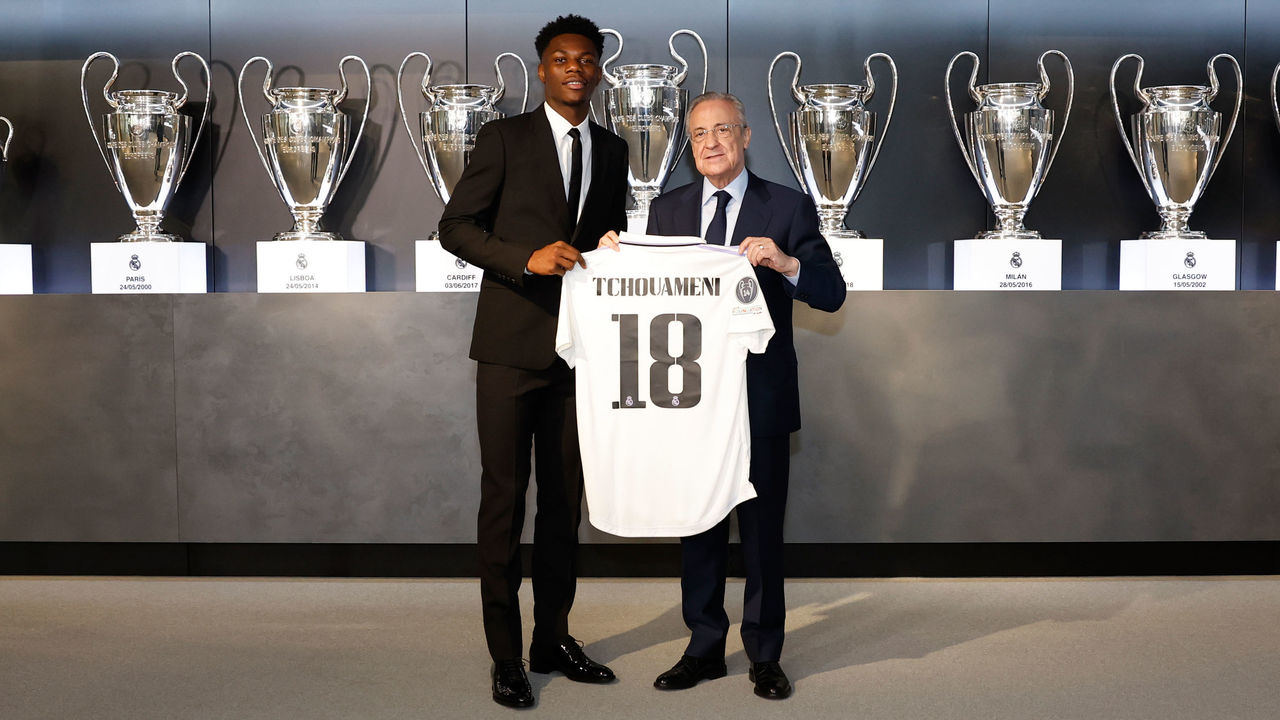 The deal: Reported €80-million fee (Read more) ?
Madrid are back to spending huge sums of cash – they're just spending it differently. Los Blancos are much happier to pay a premium for up-and-coming talent than they are for the type of household names that comprised the Galactico era. Tchouameni fits into the club's transfer strategy, and even with a hefty price tag, he arrives as manager Carlo Ancelotti begins to transition from one generation to the next.
Succession planning has become Madrid's priority in recent seasons, with Vinicius Junior, Rodrygo, and Eduardo Camavinga all joining as teenage prospects. At 22, Tchouameni arrives a little older than the rest, but he's set to follow the same path. He may not get too much playing time next season – Casemiro, Toni Kroos, and Luka Modric still play leading roles in midfield – but the Frenchman stands to benefit from a more gradual integration into the team. Tchouameni will get to learn from some of the best in his trade and won't face as much pressure as a typical big-money signing would.
Verdict: A
Gabriel Jesus ?? Arsenal
The deal: Reported £45-million fee (Read more) ?
Arsenal needed an upgrade in attack and found their man in Jesus. Mikel Arteta convinced the Brazilian to join the Gunners amid a sea of opportunities, building off his relationship with the striker from their days together at City. Arteta coached Jesus as Guardiola's assistant, often staying after training sessions to work on his finishing. The familiarity between the two should help the player adapt to Arsenal's system.
There's just one question: Can Jesus carry the load as the main man up top? He hasn't made more than 22 starts in a single Premier League season, and he scored fewer than 10 goals in four of the last six seasons. Arsenal desperately need a reliable presence at center-forward, and the pressure to score on a weekly basis may become a burden. Jesus will have to continue working with Arteta to get to where the club needs him to be.
Verdict: B+
Kalvin Phillips ?? Manchester City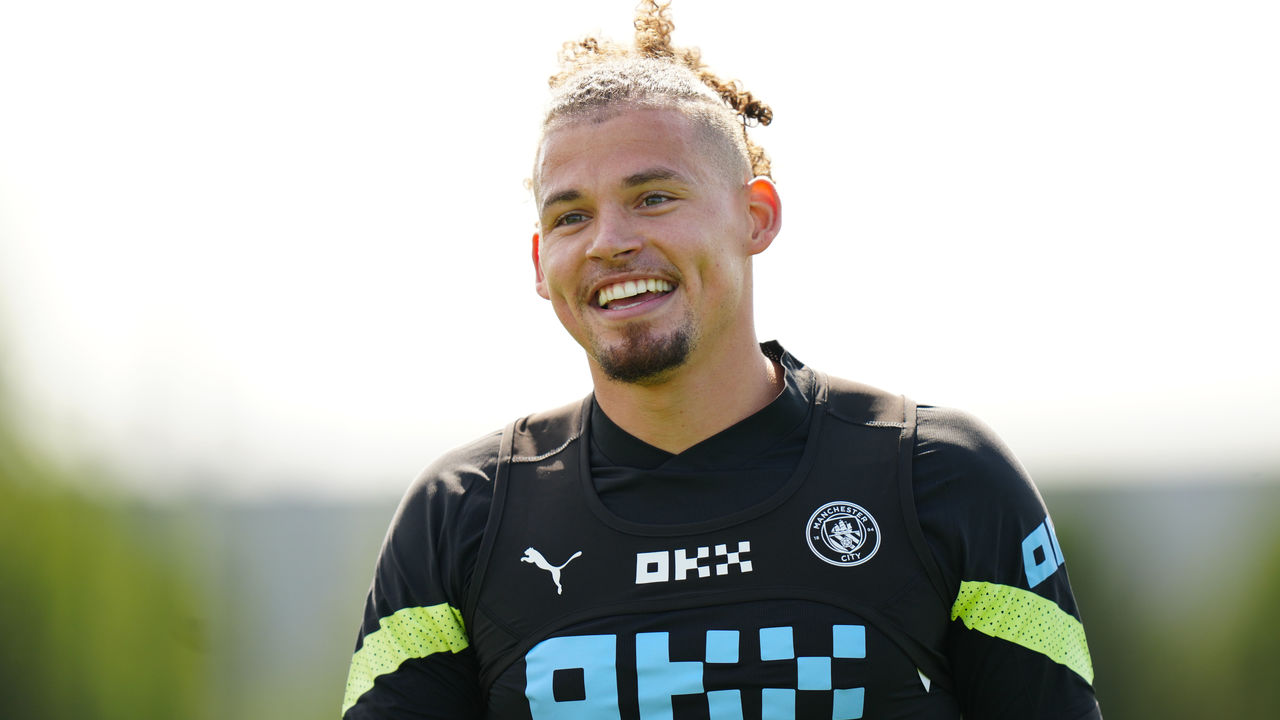 The deal: Reported £42-million fee (Read more) ?
The heir to Fernandinho is a player Leeds United fans frequently dubbed the Yorkshire Pirlo. That's Phillips, a defensive midfielder built in the mold of Andrea Pirlo who can ping passes and protect the backline in equal measure.
Whether Phillips will have the opportunity to make his mark is another question entirely.
It's unclear how Guardiola plans to use the 26-year-old. Spending £45 million on a bench player seems excessive. Guardiola could find a way to play Rodri and Phillips at the same time, but that would come at the cost of using a more defensive setup. Phillips is certainly a talented midfielder, and he'll add value to an already impressive side that features a wealth of talent in the middle of the park, but there's no guarantee he'll have the starts he needs to make an impact on a weekly basis.
Verdict: B+
Raheem Sterling ?? Chelsea
The deal: Reported £50-million fee (Read more) ?
City fetched a very good fee for a player who would've been out of contract in 12 months. But that doesn't necessarily mean Chelsea overpaid, either. Sterling is one of the Premier League's most talented players, and if he can polish his game under Thomas Tuchel, he could become a 20-goal-per-season player.
In making the 27-year-old his first signing as Chelsea co-owner, Todd Boehly adds a player who addresses a need and makes headlines. Tuchel finally has a true left-winger in his ranks, and Sterling has enough pedigree and experience to lead the attack. Though he has a tendency to waste golden opportunities – he's missed the fifth-most chances of any Premier League player since the start of the 2016-17 season – he's still scored 10 or more goals in each of the last five seasons.
Verdict: B+
Paul Pogba ?? Juventus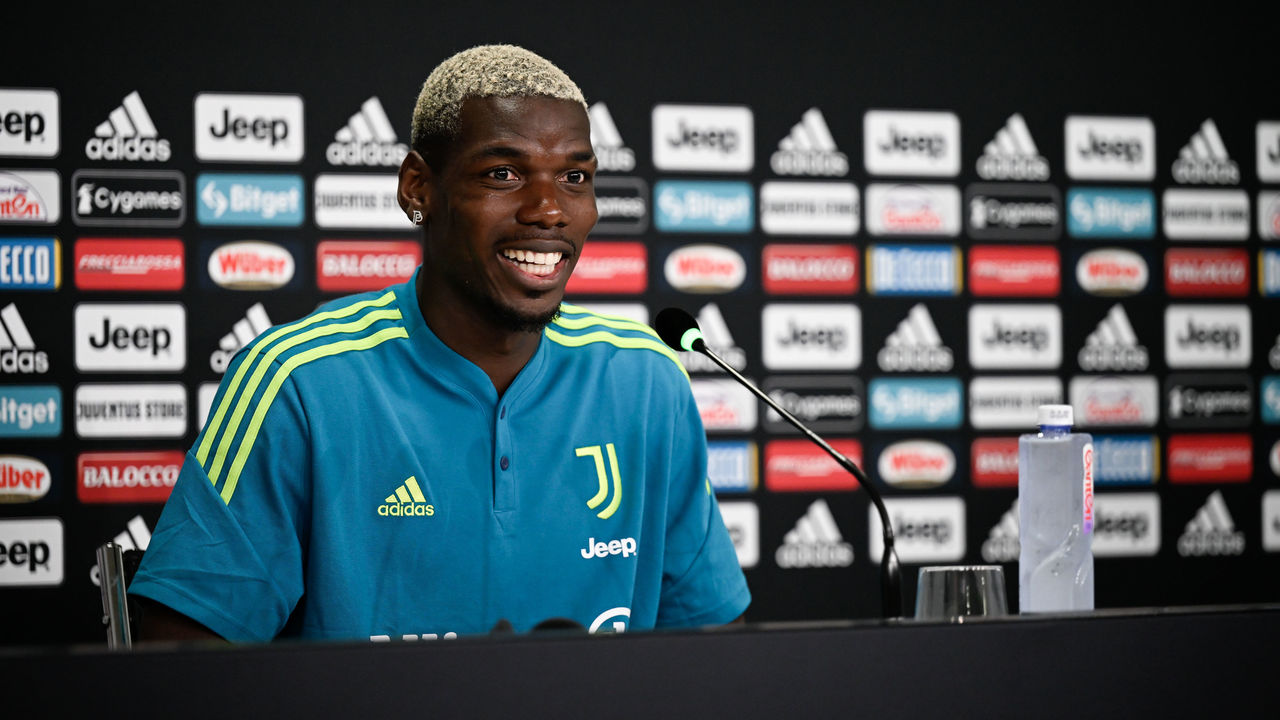 The deal: Free transfer (Read more) ?
Now that Pogba's back home, maybe he'll show the world he truly is the player Manchester United thought he'd be when they signed him in 2016 for a then-record €105 million.
Though Pogba has an ally in manager Massimiliano Allegri, who coached him during his first stint at Juventus, the Frenchman arrives with a lot to prove. Despite struggling for form and fitness over the last few seasons, Pogba is again one of Serie A's highest earners. The 29-year-old hasn't played competitively since April, and he's battled the type of muscular injuries that can persist without the right training program.
Verdict: B
Romelu Lukaku ?? Inter Milan
The deal: Reported €8-million loan fee (Read more) ?
Ultimately, Inter Milan found a way to make Lukaku's wish come true. The Belgian international desperately wanted to leave Chelsea, and the Nerazzurri only had to pay €8 million to re-sign a player they sold a year ago for more than €100 million.
But it feels like nothing more than a band-aid solution. If Lukaku is prolific once again, Inter will have to decide whether to sign him permanently, and Chelsea would most certainly ask them to pay a fee close to his original price. Given the Italian club initially sold him because of financial difficulties, that seems unlikely. His arrival – even on loan – forced Inter to put negotiations for free agent Paulo Dybala on hold.
Inter didn't even need an upgrade up top. They scored a Serie A-leading 84 goals in 2021-22 with Edin Dzeko, Lautaro Martinez, Joaquin Correa, and Alexis Sanchez sharing striking duties. They may now have to sell standout defender Milan Skriniar to balance the budget.
Verdict: B-
Richarlison ?? Tottenham Hotspur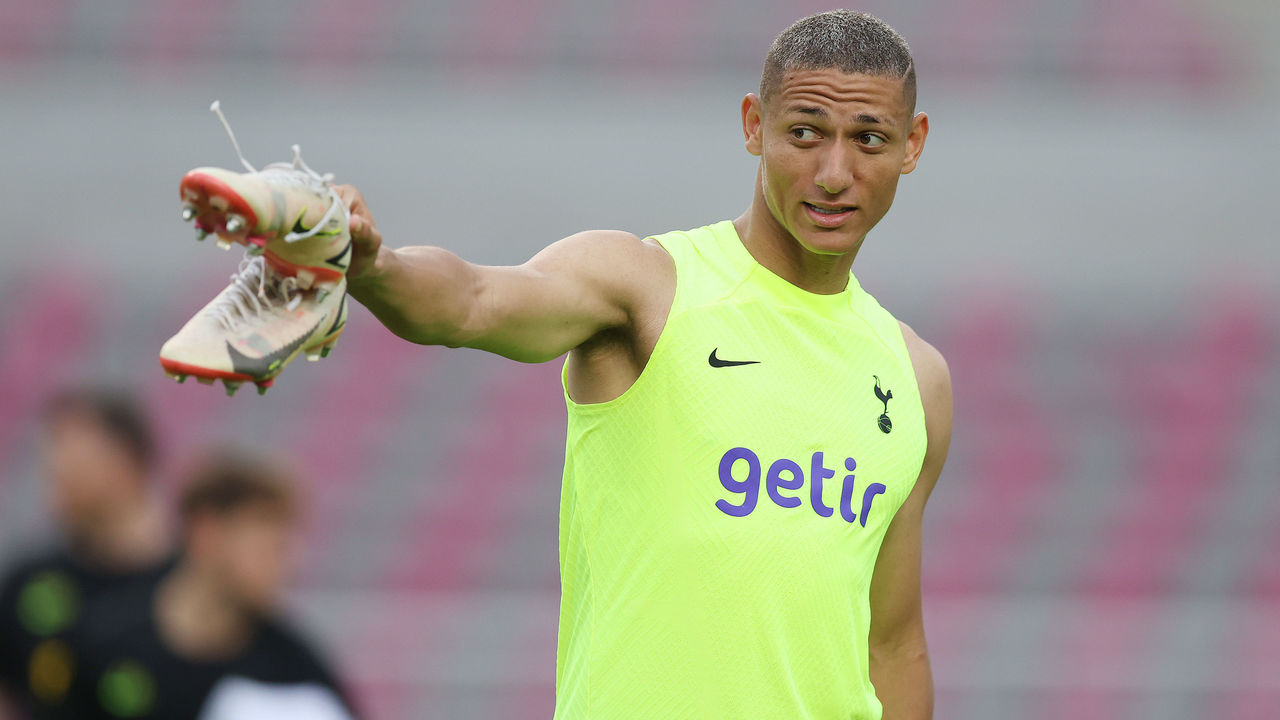 The deal: Reported £50-million fee (Read more) ?
Richarlison left Everton as a fan favorite. His tireless work off the ball and boundless energy made it easy for fans to root for him. That's probably why Antonio Conte wanted the Brazilian at Tottenham Hotspur: His workmanlike approach matches the Italian manager's own never-say-die attitude.
However, the signing itself is problematic for several reasons. Richarlison is a left-sided forward and likes to cut in from the wing. Heung-Min Son plays a similar style of football, and as a natural left-winger, he's unlikely to give up his place to Richarlison. Conte could deploy Richarlison as a second striker, but that would require a change of formation and force Son out of his best position. And he can forget about replacing Harry Kane up top. That's a nonstarter.
So Conte will have to either shunt Richarlison onto his off wing or leave him on the bench. That seems like a strange compromise for a £50-million signing.
Verdict: C
Transfer window preview: 50 players who could move in January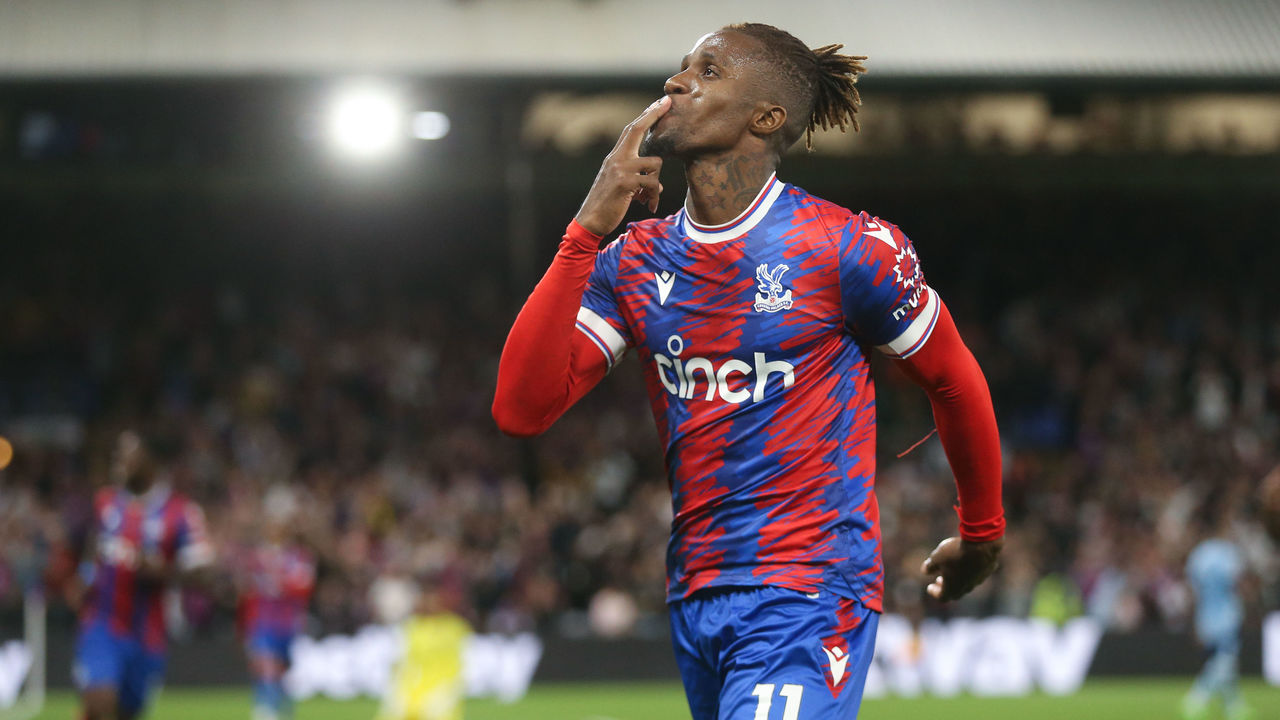 With the January transfer window set to open on Sunday for most of Europe's top leagues, we're teeing up the wheeling and dealing by presenting 50 high-profile players who could be on the move in the coming weeks. It's notoriously difficult to make opulent signings during the January window, but the mid-season World Cup could reinvigorate the transfer activity after putting a host of players on display. Cristiano Ronaldo and Cody Gakpo may have already decided on their next clubs, but dozens of other stars could also be on the move between now and Deadline Day.
Note: Estimated transfer values provided by transfermarkt.com.
Premier League
Alexis Mac Allister (Brighton & Hove Albion)
Age: 24 | Position: Midfielder | Estimated value: €42M
A vital member of Argentina's victorious World Cup side, Mac Allister thrust himself into the spotlight with consistently industrious performances in Qatar. Dealing from a position of strength, Brighton would demand a sizable fee.
Moises Caicedo (Brighton & Hove Albion)
Age: 21 | Position: Midfielder | Estimated value: €38M
Caicedo's aforementioned teammate's showing at the World Cup has somewhat distracted from the fact that the all-action Ecuadorian footballer remains the most desirable midfielder in Brighton's ranks. He is destined for stardom.
Christian Pulisic (Chelsea)
Age: 24 | Position: Forward | Estimated value: €38M
Pulisic remains open to leaving Chelsea in search of more consistent playing time, with Manchester United tipped as a potential suitor. The American phenom, who showcased his leadership qualities at the World Cup, has plenty to offer.
Hakim Ziyech (Chelsea)
Age: 29 | Position: Winger | Estimated value: €20M
In what will be a common theme for several players on this list, the World Cup helped reinvigorate Ziyech, who – like Pulisic – has struggled for minutes at Chelsea. His creativity was vital during Morocco's historic run in Qatar.
Wilfried Zaha (Crystal Palace)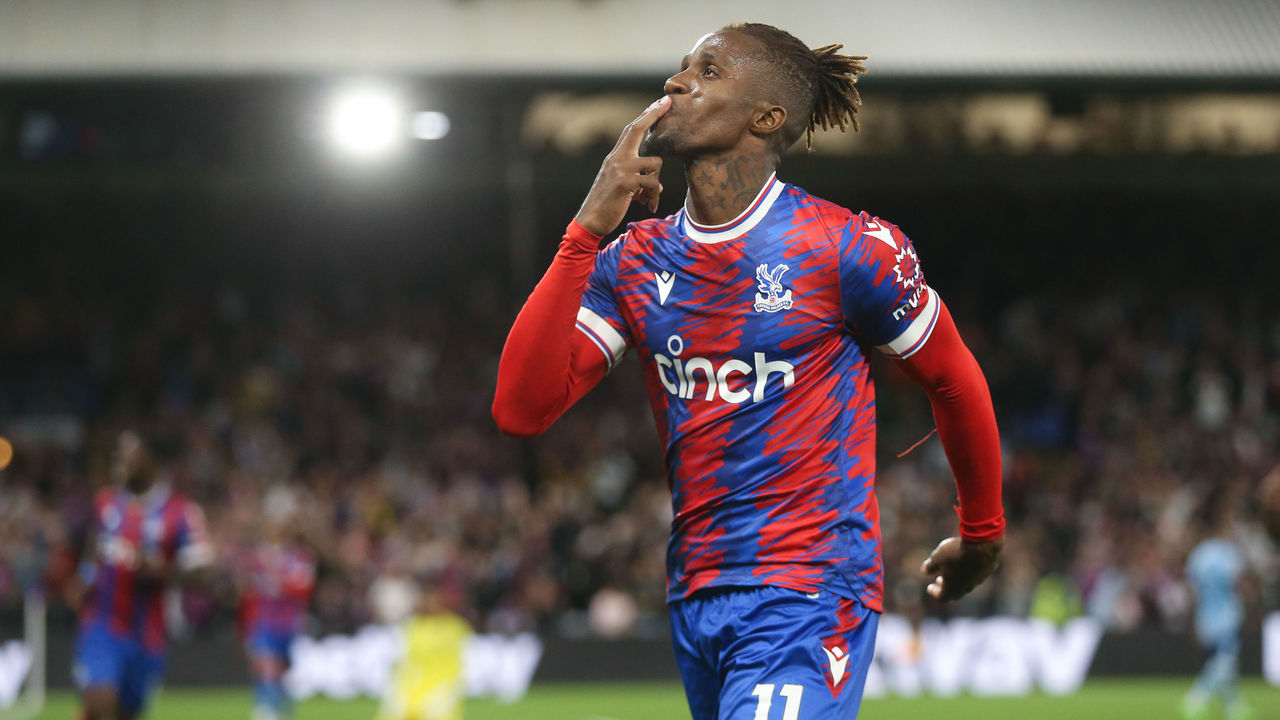 Age: 30 | Position: Winger | Estimated value: €32M
Zaha is running out of time to secure the big transfer he's long been mulling. The crafty winger is set to become a free agent this summer and could decide to run down his contract and join a club of his choosing in six months.
Caglar Soyuncu (Leicester City)
Age: 26 | Position: Center-back | Estimated value: €22M
Having lost his starting place at the heart of Leicester's backline, Soyuncu is eyeing a fresh start elsewhere. The pugnacious Turkish defender has been linked with Atletico Madrid, a fit that almost seems too perfect.
Youri Tielemans (Leicester City)
Age: 25 | Position: Midfielder | Estimated value: €40M
Tielemans has seemingly been a fixture of lists just like this since the moment he arrived at Leicester. The Foxes are in a tricky place with the impending free agent. Tumbling toward the drop zone, can they afford to sell him in January?
Aaron Wan-Bissaka (Manchester United)
Age: 25 | Position: Right-back | Estimated value: €18M
After finding himself stapled to the bench early in Erik ten Hag's tenure, Wan-Bissaka is getting a consistent run of minutes after the World Cup. But that may change when Diogo Dalot returns, which could facilitate a loan move.
Djed Spence (Tottenham Hotspur)
Age: 22 | Position: Right-back | Estimated value: €13M
Spence has four Premier League minutes to his name this season after joining Tottenham from Nottingham Forest. Four! Antonio Conte clearly doesn't think he's ready to contribute at this level, and he can't continue to rot on the bench.
La Liga
Joao Felix (Atletico Madrid)
Age: 23 | Position: Forward | Estimated value: €55M
Has there ever been a more glaring case of a talented player joining the wrong club at the wrong time? Felix's career has stagnated since his mega-money move to Atletico Madrid. It's time for both sides to move on.
Rodrigo De Paul (Atletico Madrid)
Age: 28 | Position: Midfielder | Estimated value: €40M
De Paul benefitted greatly from the World Cup after a tough start to the team's campaign. Atletico and the combative midfielder now have options: Trust that his success in Qatar will translate or parlay it into an expensive transfer.
Memphis Depay (Barcelona)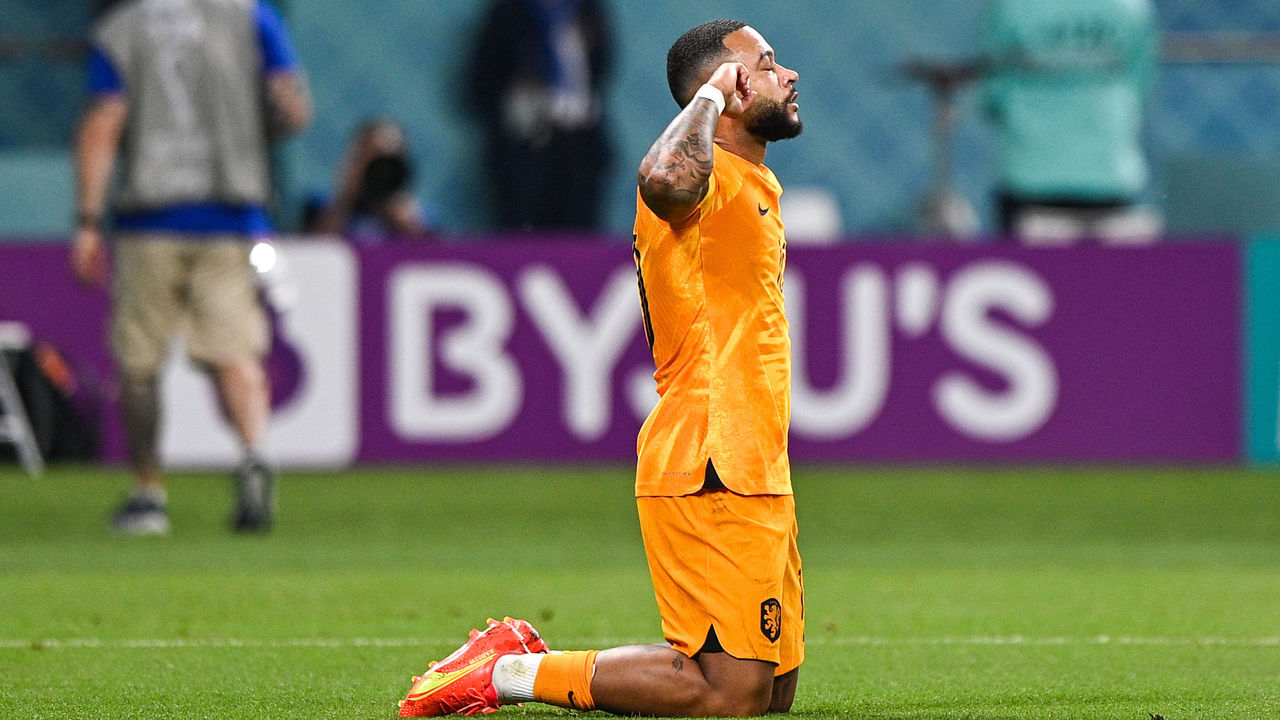 Age: 28 | Position: Forward | Estimated value: €20M
Robert Lewandowski's arrival and immediate success finding the net have limited Depay's chances this season. He came close to leaving Barcelona in the summer and will again be a prominent name in January.
Borja Iglesias (Real Betis)
Age: 29 | Position: Striker | Estimated value: €25M
Only Lewandowski has scored more La Liga goals so far this campaign than Iglesias, who is being viewed as a potential option to replace Felix at Atletico Madrid. Betis, chasing European football, would likely play hardball, though.
Ivan Fresneda (Real Valladolid)
Age: 18 | Position: Right-back | Estimated value: €1M
Exciting young full-back Fresneda is catching the eye at Real Valladolid this season, with clubs in Spain and beyond starting to circle. If the teenager does indeed move in January, it will be for more than his humble valuation.
Yunus Musah (Valencia)
Age: 20 | Position: Midfielder | Estimated value: €25M
Ascending young midfielders like Musah are always in extremely high demand. It's simply a matter of when the American footballer will leave Valencia, not if. Various Premier League clubs are apparently contemplating a bid.
Samuel Chukwueze (Villarreal)
Age: 23 | Position: Winger | Estimated value: €20M
Chukwueze, the electrifying Nigerian winger who always looks to make something happen with the ball at his feet, has only made five starts for Villarreal this season – a surprisingly low figure for someone of his skill level.
Serie A
Rick Karsdorp (AS Roma)
Age: 27 | Position: Right-back | Estimated value: €9M
A public dispute with manager Jose Mourinho means the writing is on the wall for Karsdorp's Roma career. Likely available for a modest fee in January, various full-back-needy clubs could come calling for the Dutchman.
Nicolo Zaniolo (AS Roma)
Age: 23 | Position: Forward | Estimated value: €30M
Speculation about Zaniolo's future will be rife until he officially signs a new long-term contract with Roma. Serious knee injuries have blighted the versatile Italian player's career, but his talent is undeniable and hypnotic.
Sofyan Amrabat (Fiorentina)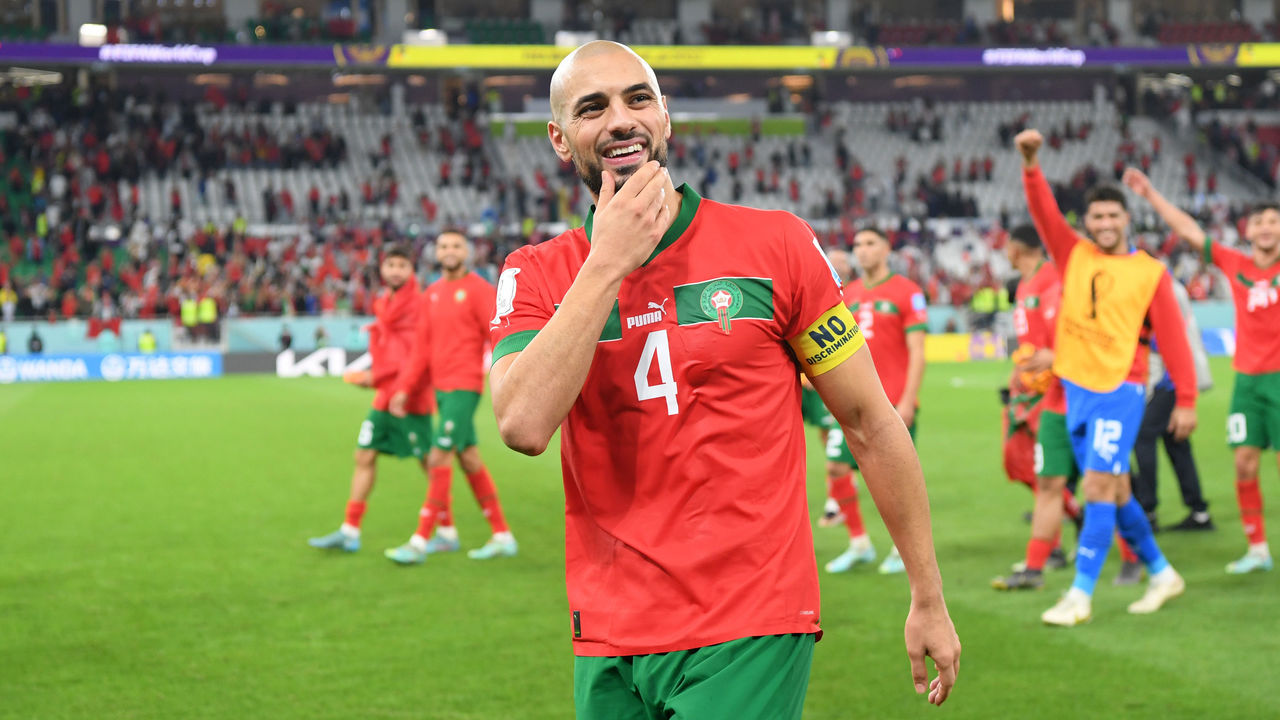 Age: 26 | Position: Midfielder | Estimated value: €25M
Few players benefitted from the World Cup like Amrabat, who enhanced his reputation tenfold with a series of commanding performances. The driving force behind Morocco's magical run, Amrabat is ready for the next step.
Milan Skriniar (Inter Milan)
Age: 27 | Position: Center-back | Estimated value: €60M
A contract impasse between Skriniar and Inter has Paris Saint-Germain on high alert. The French club – admirers since last summer when it tried and failed with hefty bids for the imposing Slovakian star – will come calling again.
Adrien Rabiot (Juventus)
Age: 27 | Position: Midfielder | Estimated value: €25M
Rabiot, another soon-to-be free agent, is enjoying the best year of his career. Juventus manager Massimiliano Allegri adores him like few others and may not sanction a sale, even if it likely means losing him for nothing this summer.
Weston McKennie (Juventus)
Age: 24 | Position: Midfielder | Estimated value: €21M
If Juve intend to bring in any reinforcements in January, they'll need departures to offset those arrivals. McKennie is the most likely candidate, especially as Paul Pogba nears returning, which will only add more midfield competition.
Wilfried Singo (Torino)
Age: 22 | Position: Right-back | Estimated value: €14M
Singo has flashed his enormous potential on multiple occasions. The Ivorian footballer, who thrives in a wing-back role where he can charge forward, is exactly the type of player that modern attack-minded clubs want roaming the flanks.
Bundesliga
Jeremie Frimpong (Bayer Leverkusen)
Age: 22 | Position: Right-back | Estimated value: €25M
Bayer Leverkusen desperately want to retain Frimpong until the summer, but as other clubs miss out on targets and get desperate late in the window, a massive offer for the blossoming right-back could change their mind.
Raphael Guerreiro (Borussia Dortmund)
Age: 29 | Position: Left-back | Estimated value: €20M
Left-back remains a position of need for many top teams across Europe. Finding a player capable and experienced like Guerreiro, who wouldn't break the bank, is a rarity that could facilitate several offers.
Youssoufa Moukoko (Borussia Dortmund)
Age: 18 | Position: Striker | Estimated value: €30M
Dortmund need to act very fast to secure Moukoko's future. The teen sensation, a free agent this summer, is the subject of serious Premier League interest as contract talks between the German club and player stall.
Yann Sommer (Borussia Monchengladbach)
Age: 34 | Position: Goalkeeper | Estimated value: €5M
With David De Gea's future unclear, Manchester United are working to sign Sommer, the Swiss stalwart who has been at Gladbach for nearly a decade. Whether that deal happens now or after the season remains to be seen.
Ramy Bensebaini (Borussia Monchengladbach)
Age: 27 | Position: Left-back | Estimated value: €20M
Bensebaini, whose contract with Gladbach expires at campaign's end, presents another prime opportunity for clubs looking to bolster their left-back ranks. Dortmund, who may need to replace Guerreiro, are interested in the Algerian player.
Randal Kolo Muani (Eintracht Frankfurt)
Age: 24 | Position: Striker | Estimated value: €37M
Kolo Muani only joined Eintracht Frankfurt this year as a free agent after his contract expired with Nantes. Brilliant business by the Bundesliga club in hindsight, as the French striker is now worth a pretty penny.
Ritsu Doan (Freiburg)
Age: 24 | Position: Winger | Estimated value: €15M
Doan, the diminutive Japanese winger who can also play in a more central role, bolstered his profile at the World Cup with memorable goals against Germany and Spain. Freiburg will turn a healthy profit whenever he moves on.
Josko Gvardiol (RB Leipzig)
Age: 20 | Position: Center-back | Estimated value: €75M
Don't let Lionel Messi posterizing him at the World Cup fool you. Gvardiol is destined for a gargantuan transfer very shortly. The Croatian center-back will anchor the backline of a top club for years to come.
Ligue 1
Azzedine Ounahi (Angers)
Age: 22 | Position: Midfielder | Estimated value: €15M
The world learned this winter what Angers fans have been shouting from the rooftops: Ounahi is a burgeoning star. One of the game's silkiest dribblers, the Moroccan No. 8 was perhaps the one true "breakout" player in Qatar.
Benoit Badiashile (AS Monaco)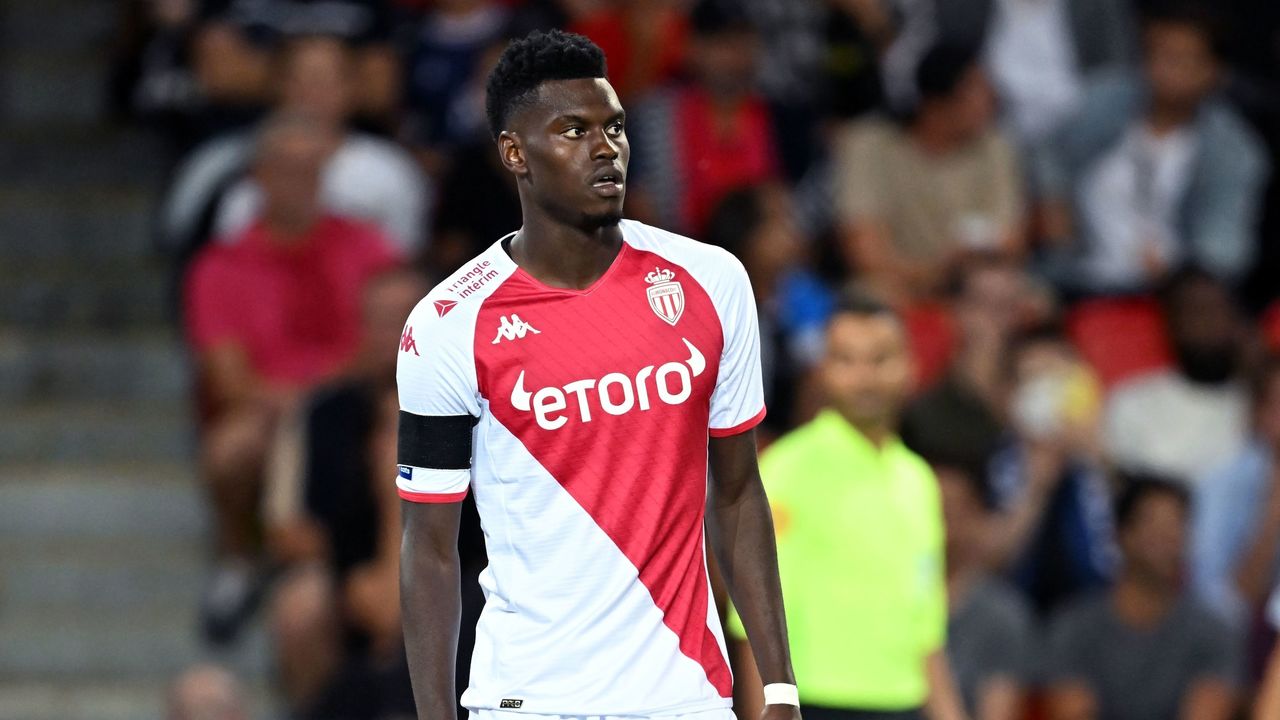 Age: 21 | Position: Center-back | Estimated value: €40M
Chelsea are reportedly closing in on a deal worth around €40 million to sign Badiashile. The Frenchman has a seductive profile for a central defender: He's wildly athletic, comfortable on the ball, and, crucially, left-footed.
Terem Moffi (Lorient)
Age: 23 | Position: Striker | Estimated value: €15M
Only Kylian Mbappe and Neymar have more Ligue 1 goals this season than Moffi, the Nigerian striker powering Lorient's unlikely push for a European place. A transfer to a mid-table Premier League club could be on the cards.
Lovro Majer (Rennes)
Age: 24 | Position: Attacking midfielder | Estimated value: €22M
It was impossible to shake the feeling that Majer deserved more playing time for Croatia at the World Cup. He seemed capable of making something happen every time he touched the ball. Suitors will have noticed that, too.
Elsewhere in Europe (and beyond)
Edson Alvarez (Ajax)
Age: 25 | Position: Defensive midfielder | Estimated value: €35M
Versatility is a valued trait in world football, and Alvarez's ability to play both in midfield and central defense makes him hugely desirable. The Mexican international nearly joined Chelsea – Ajax can't hold on to him forever.
Mohammed Kudus (Ajax)
Age: 22 | Position: Attacking midfielder | Estimated value: €20M
Kudus already exploded onto the scene with superlative performances in the Champions League this fall, and the Ghanaian footballer further enhanced his reputation at the World Cup. Ajax have unearthed yet another gem.
Enzo Fernandez (Benfica)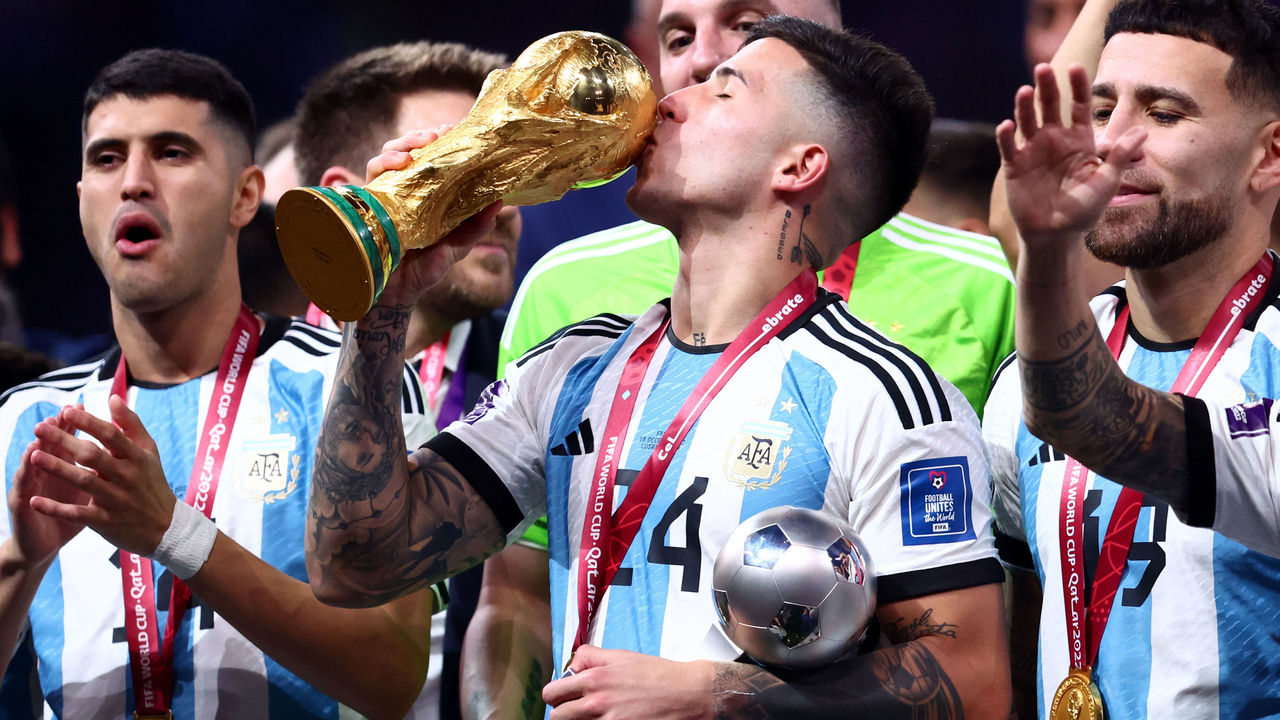 Age: 21 | Position: Midfielder | Estimated value: €55M
Benfica played this one perfectly. Beating the competition to Fernandez in the summer – for a modest fee, at that – will net the club a monstrous profit after his excellent World Cup. Chelsea are working hard to sign the Argentine midfielder.
Goncalo Ramos (Benfica)
Age: 21 | Position: Striker | Estimated value: €30M
Anybody who replaces Ronaldo for Portugal and then immediately scores a hat-trick will garner attention. Truth is, Ramos has been filling the net all season for Benfica. The club could be swimming in cash come Feb. 1.
Josip Juranovic (Celtic)
Age: 27 | Position: Right-back | Estimated value: €9M
Juranovic looks destined to leave Celtic after the Scottish giants apparently signed his replacement in the form of Canadian international Alistair Johnston. The unwearying Croatian footballer gave a standout performance at the World Cup.
Tajon Buchanan (Club Brugge)
Age: 23 | Position: Winger | Estimated value: €12M
Buchanan, who has devastating pace and trickery, has worked hard to build the defensive side of his game, and he showed at the World Cup that he excels in both phases. Italian clubs are keeping tabs on the Canadian winger.
Dominik Livakovic (Dinamo Zagreb)
Age: 27 | Position: Goalkeeper | Estimated value: €14M
Livakovic made more saves (24) than any goalkeeper at this year's event in Qatar and punctuated his performance by turning aside four penalties across Croatia's shootouts. Any club in need of a netminder should be calling Dinamo Zagreb.
Andries Noppert (Heerenveen)
Age: 28 | Position: Goalkeeper | Estimated value: €5M
A surprise starter at the World Cup, Noppert made the most of his chance, helping the Netherlands reach the quarterfinals. A big transfer would cap a dramatic rise for the giant shot-stopper, who was in the Dutch second tier two years ago.
Danilo (Palmeiras)
Age: 21 | Position: Defensive midfielder | Estimated value: €25M
Real Madrid's eye-watering Endrick signing has overshadowed everything happening at Palmeiras right now. But another ascendant Brazilian star is generating interest, with Arsenal closely monitoring Danilo.
Mykhailo Mudryk (Shakhtar Donetsk)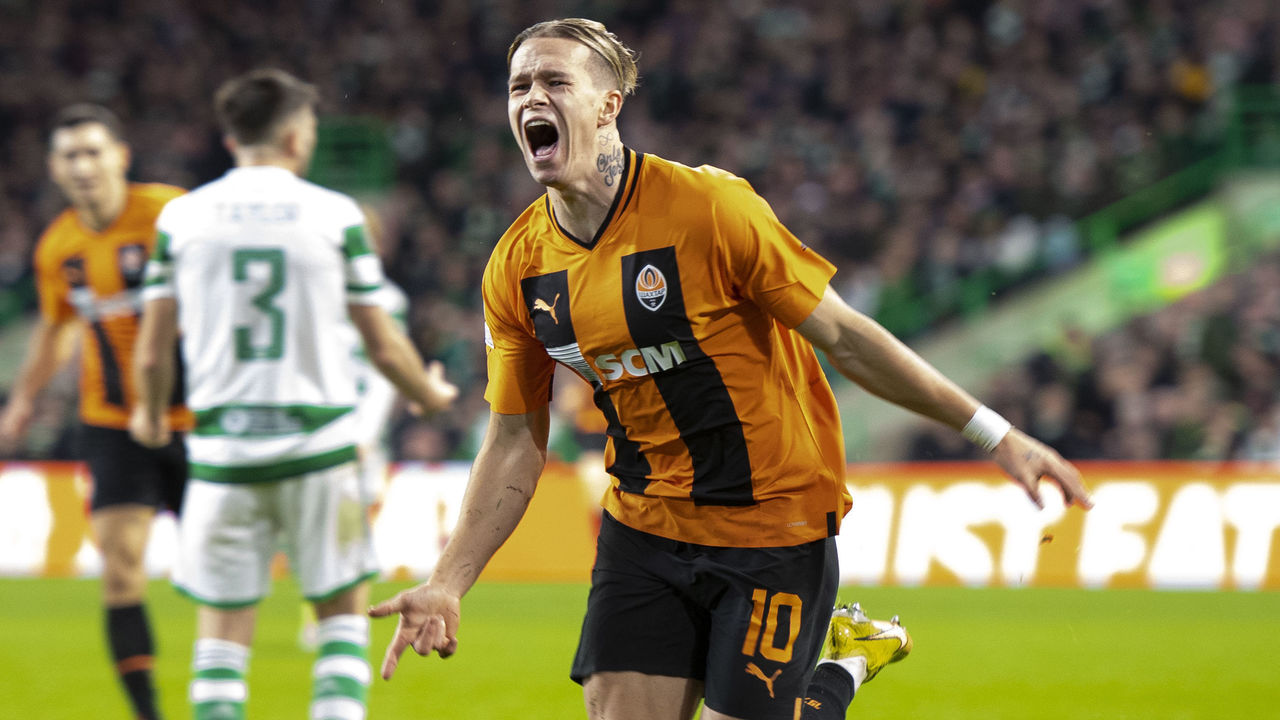 Age: 21 | Position: Winger | Estimated value: €40M
Mudryk's future will likely be one of the hottest topics of the January window. The winger is Arsenal's primary target this month, but Shakhtar are apparently holding firm in their €100-million valuation. This one could take a while.
Pedro Porro (Sporting CP)
Age: 23 | Position: Right-back | Estimated value: €25M
Tottenham are keen on adding Porro, who manager Antonio Conte views as an ideal fit at right wing-back. But the apparent existence of a Manchester City buy-back clause in his Sporting contract could complicate matters.
Selim Amallah (Standard Liege)
Age: 26 | Position: Midfielder | Estimated value: €6.5M
Stop us if you've heard this one already, but Morocco's inspiring fourth-place finish at the World Cup helped fire Amallah into the public spotlight. The midfielder featured in all seven matches for the Atlas Lions.
Harry Souttar (Stoke City)
Age: 24 | Position: Center-back | Estimated value: €6M
Souttar almost missed the World Cup entirely due to injury, but the towering Australian center-back recovered in time to deliver some stellar performances for the Socceroos. The likes of West Ham and Wolves are interested in his services.
Andrey Santos (Vasco da Gama)
Age: 18 | Position: Midfielder | Estimated value: €10M
Chelsea's strategy of snapping up enticing young players from all over the world continues unabated. The Blues are seemingly on the verge of signing Santos for €12.5 million, adding him to a growing list of promising teenagers.
Free agents
Isco
Age: 30 | Position: Attacking midfielder | Estimated value: €9M
Isco, once one of the most enchanting attacking midfielders in the world, is now looking for a new club after Sevilla released him earlier this month. How much gas does the former Real Madrid star have left in the tank?
4 thoughts from Tuesday's Champions League action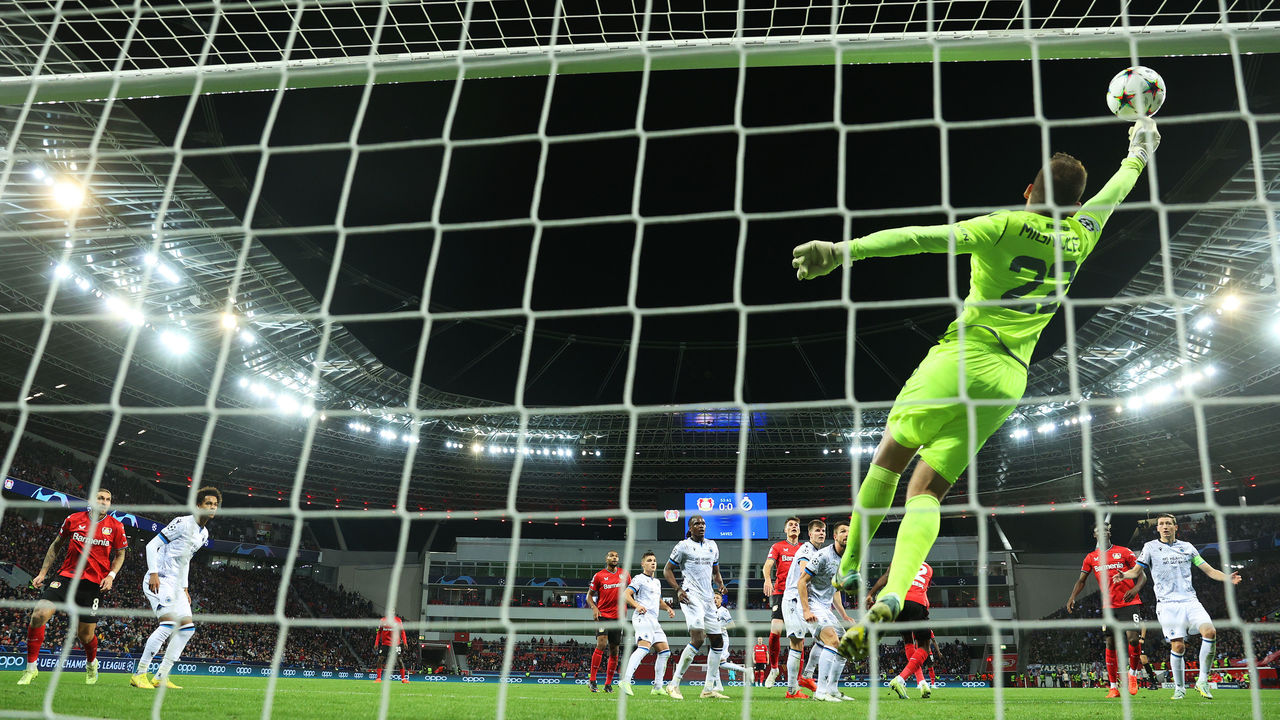 The Champions League group stage concludes this week. Below, we dissect the biggest talking points from Tuesday's action in Europe's premier club competition.
Mignolet made the Club Brugge surprise possible
The departures of head coach Alfred Schreuder, playmaker Charles De Ketelaere, and towering frontman Bas Dost indicated Club Brugge was a team in transition. Many predicted the Belgian side would flounder in Group B. But the reality was very different. Club Brugge progressed with a six-point cushion in second place, while Atletico Madrid finished bottom following Tuesday's 0-0 draw at Bayer Leverkusen.
And no player deserves more credit for Club Brugge's feat than Simon Mignolet.
The 34-year-old added a spectacular swat at Patrik Schick's 54th-minute header to his acts of heroism during an excellent European campaign. He previously produced 12 saves across both fixtures against Atletico without conceding and has generally been a reassuring presence between the sticks for Carl Hoefkens' outfit.
He's helped Club Brugge recalibrate their expectations.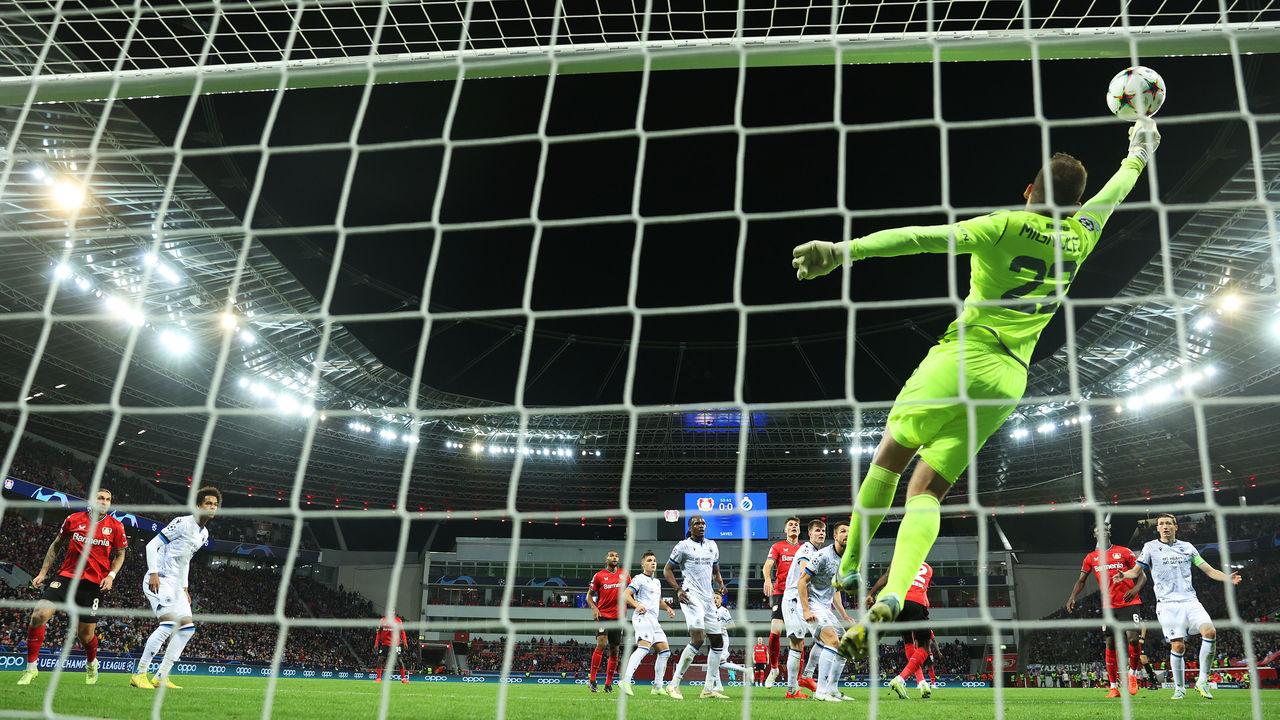 "I don't think we should be disappointed with the performance today," Mignolet said after Brugge finished second following the final round of fixtures in their quartet. "Porto have been on a good run and were probably the best in the group.
"But our five clean sheets still mean something. We are advancing to the next round, and that's the most important thing."
Mignolet appeared to cower under the bright lights of Anfield during his six-year stay with Liverpool. His performances were so troubling that fans regularly called for him to be dropped, even when there were unconvincing options in reserve, such as Brad Jones and Adam Bogdan. He returned to Belgium in 2019 with his tail between his legs.
He's unrecognizable as the stoic leader of Club Brugge, where he's been key to ensuring his side made a mockery of pre-tournament predictions with their straightforward path into the knockout rounds. Mignolet's resurgence is undoubtedly one of the standout stories of the Champions League season.
Spurs need to be so much better
There was a moment that summed up Tottenham Hotspur's lack of ambition in the first half.
Usually, a player with Heung-Min Son's counter-attacking ability lurks outside or on the edge of the box during an opponent's corner kick, waiting to retrieve a loose ball and burst upfield. Instead, the ball spilled to Son deep inside his own box, and he smashed it as far away as he could, allowing Marseille goalkeeper Pau Lopez to restart another attack for the hosts.
There wasn't much else Son could've done. The South Korean forward and his teammates were crammed into their own area.
And in the rare occasions Spurs ventured into Marseille's defensive third, they were ruinously negative and uninspired. It's disappointing to see attackers as gifted as Son and Harry Kane stifled by Antonio Conte's frustratingly unadventurous game plan.
Conte – who watched from the stands after his red card during Spurs' previous Champions League outing – and his backroom staff would likely gesture toward Group D's final standings if anyone questioned their approach to games. First place in such a competitive quartet is commendable, especially when the Italian's thin squad has recently dealt with costly injuries. A 2-1 win away at the raucous Stade Velodrome is always a fine result.
But playing like that in the competition's knockout rounds isn't sustainable. Spurs don't possess the defensive quality to hold out the best Champions League teams – Chancel Mbemba was given too much space to shape himself for his first-half header. And, unlike when ex-Arsenal left-back Sead Kolasinac somehow missed a golden opportunity at the back post in the 87th minute, they'll be punished in critical moments.
Being conservative might be the best way to manage this Tottenham team when it has so little creativity in midfield. Still, there has to be a way to pair deep defensive and midfield lines with more freedom for Son and Kane.
Right now, Spurs' best players are being wasted.
The Champions League roller coaster
Going into Tuesday's action, Marseille had permutations aplenty. The French club could finish in any four Group D spots, depending on their own result against Tottenham and the concurrent fixture between Eintracht Frankfurt and Sporting CP. The margin between a place in the Champions League knockout stage and being eliminated from European competition was slim. A wild ride was a distinct possibility.
They rode the roller coaster.
When Mbemba scored just before halftime to give Marseille a 1-0 lead, they were in line to advance. They dropped to third in the table when Spurs equalized early in the second stanza, out of the Champions League but still good enough to salvage a Europa League place. Then, following the heart-wrenching Kolasinac miss, Pierre-Emile Hojbjerg's 95th-minute rocket condemned Igor Tudor's team to fourth place. Just like that. So long, Europe.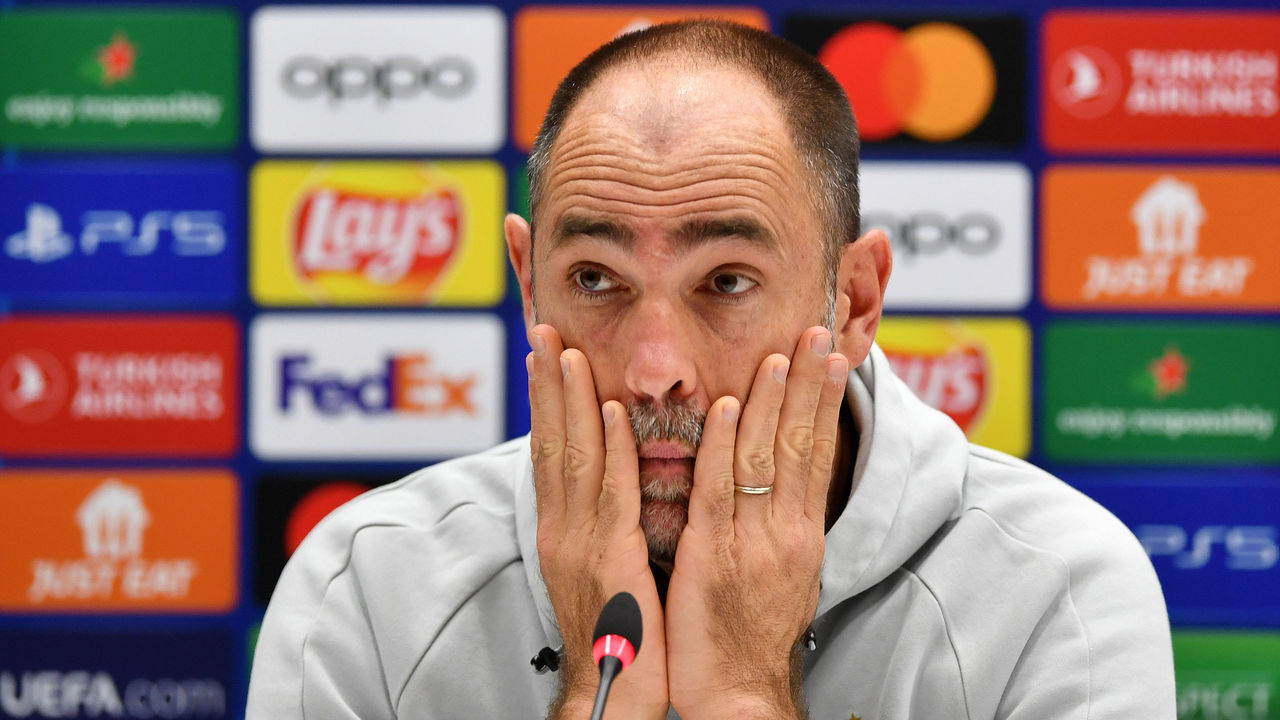 Sporting, too, fell victim to the wild emotional swings that only the Champions League can deliver. The Portuguese side won its first two group stage matches, only to finish third and miss the round of 16. As if to twist the knife, their bitter Portuguese rivals, FC Porto, lost the first two games of their Champions League campaign but rebounded emphatically to top Group B.
Admittedly, this tournament has flaws. The group stage has developed into a procession for some of the continent's wealthiest teams. But when it delivers, the drama remains unmatched.
Anguissa flourishing this season
Liverpool's struggles this season are down to a variety of factors – there's no singular solution for Jurgen Klopp. However, it's becoming increasingly clear that the club's deteriorating midfield is playing a huge role in the Reds' inability to sustain their recent high standards.
In Andre-Frank Zambo Anguissa, Liverpool got a firsthand look at someone capable of rectifying the issues plaguing Klopp's midfield. The Napoli standout, enjoying the best season of his career for Luciano Spalletti's high-flying side, has a unique blend of skills that would perfectly provide what the Merseyside outfit is currently missing.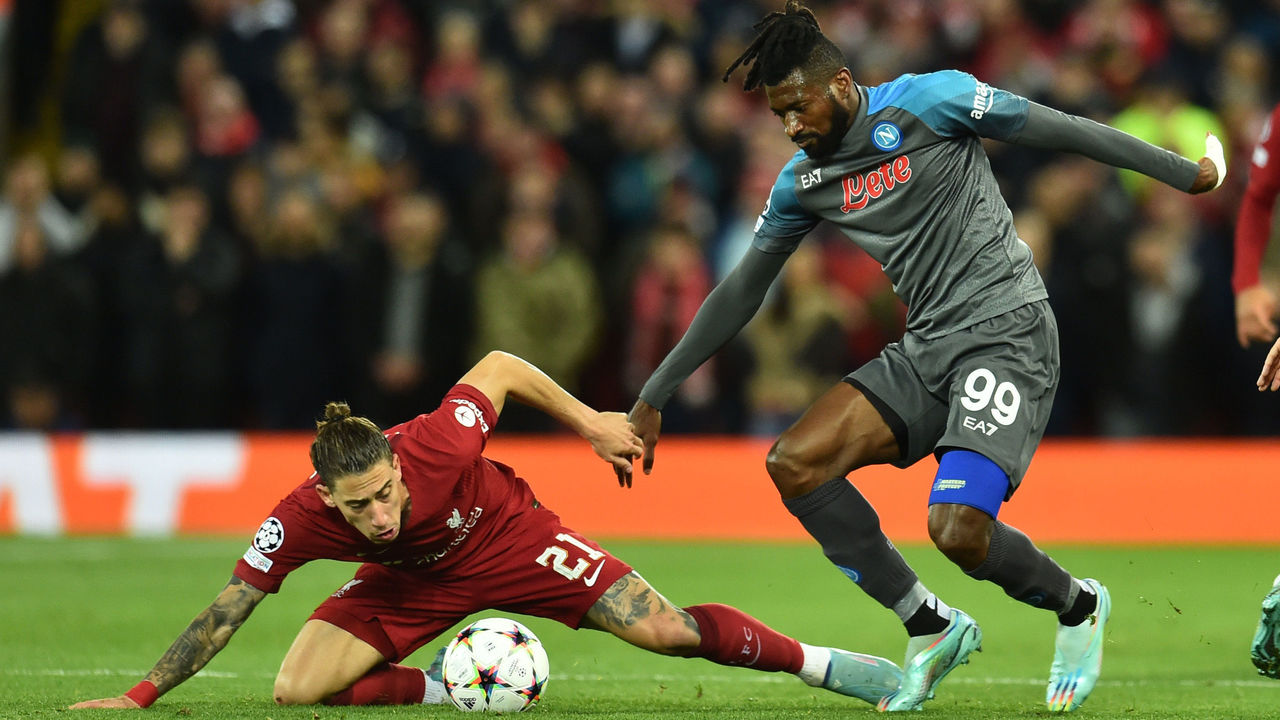 The flourishing Anguissa, 26, is press-resistant and good in tight areas like Thiago Alcantara but offers more box-to-box coverage. He's a feisty tackler like Fabinho but provides more attacking drive and scoring ability. He's dynamic in possession like Naby Keita but can actually stay fit. The Cameroonian is the type of do-it-all player who can impact the game in different ways, including those that don't show up on the stat sheet. In that way, he's not dissimilar from prime Georginio Wijnaldum, a player who would help Liverpool immensely right now.
Even in a match that Napoli lost – their first defeat of the season in all competitions – Anguissa caught the eye at Anfield. The signs were there at Fulham, despite the team around him floundering. Now, in the right system, it's all coming together.
Ranking the 20 best deals of the summer transfer window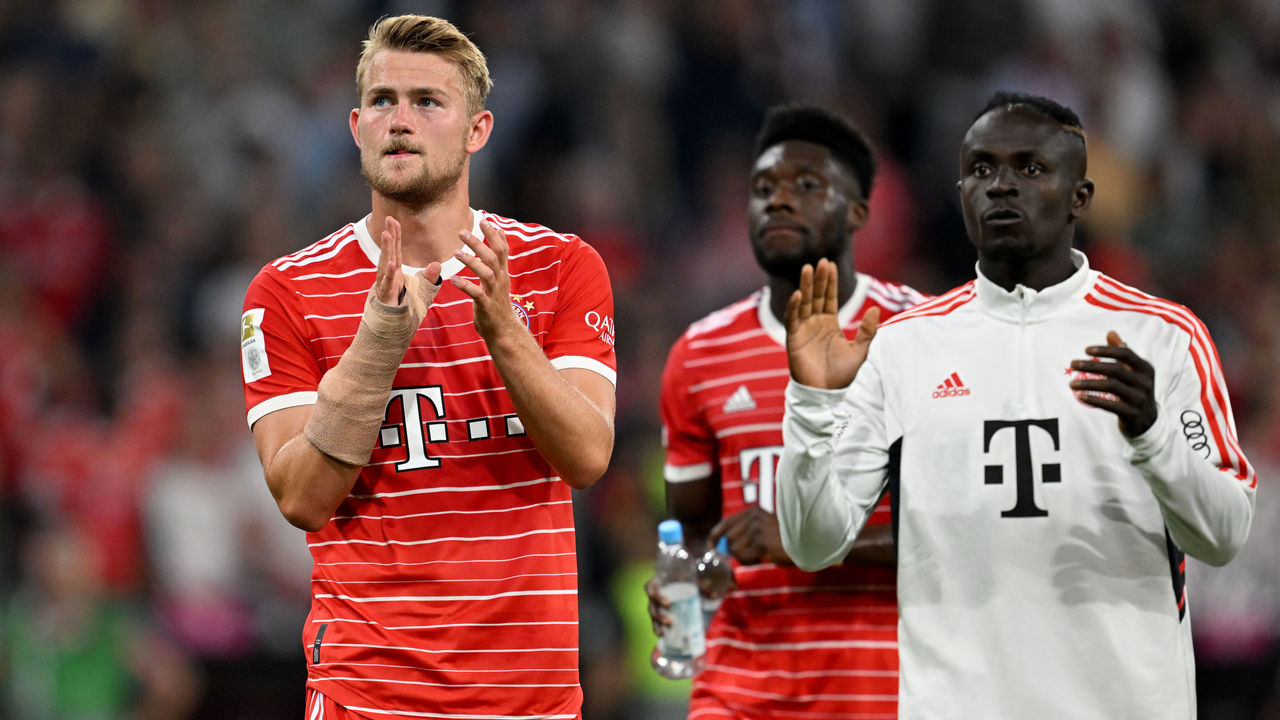 With the summer transfer window slamming shut Thursday night, theScore ranks the 20 best moves made across the game's top leagues.
20. Dean Henderson ?? Nottingham Forest
Details: Signed from Manchester United on season-long loan
Forest's best signing barely cost a penny. Henderson arrived on loan from Manchester United, and he relished the challenge of replacing colorful shot-stopper Brice Samba in goal after a season spent largely on the bench. Henderson immediately showed his worth, saving two penalties in his first five Premier League matches with the club. The 25-year-old also leads all 'keepers in saves with 25 thus far. One of Forest's most vocal leaders, Henderson has emerged as the club's most valuable signing out of 20 other offseason arrivals.
19. Gleison Bremer ?? Juventus
Details: Signed from Torino for initial €41M fee
Juventus needed this one, both from an on-pitch perspective and, perhaps more importantly, as a reminder of the club's status after a pair of subpar seasons. Almost immediately after losing Matthijs de Ligt to Bayern Munich, the Bianconeri turned around and nabbed Bremer, 25, right from under the nose of bitter rivals Inter Milan, who had been haggling with Torino for six months on the deal. In a clear statement of intent, Juve swooped in and worked quickly. The brawny Brazilian center-back and Serie A's top defender in 2021-22 instantly becomes the anchor of Juventus' backline.
18. Matthijs de Ligt ?? Bayern Munich
Details: Signed from Juventus for initial €67M fee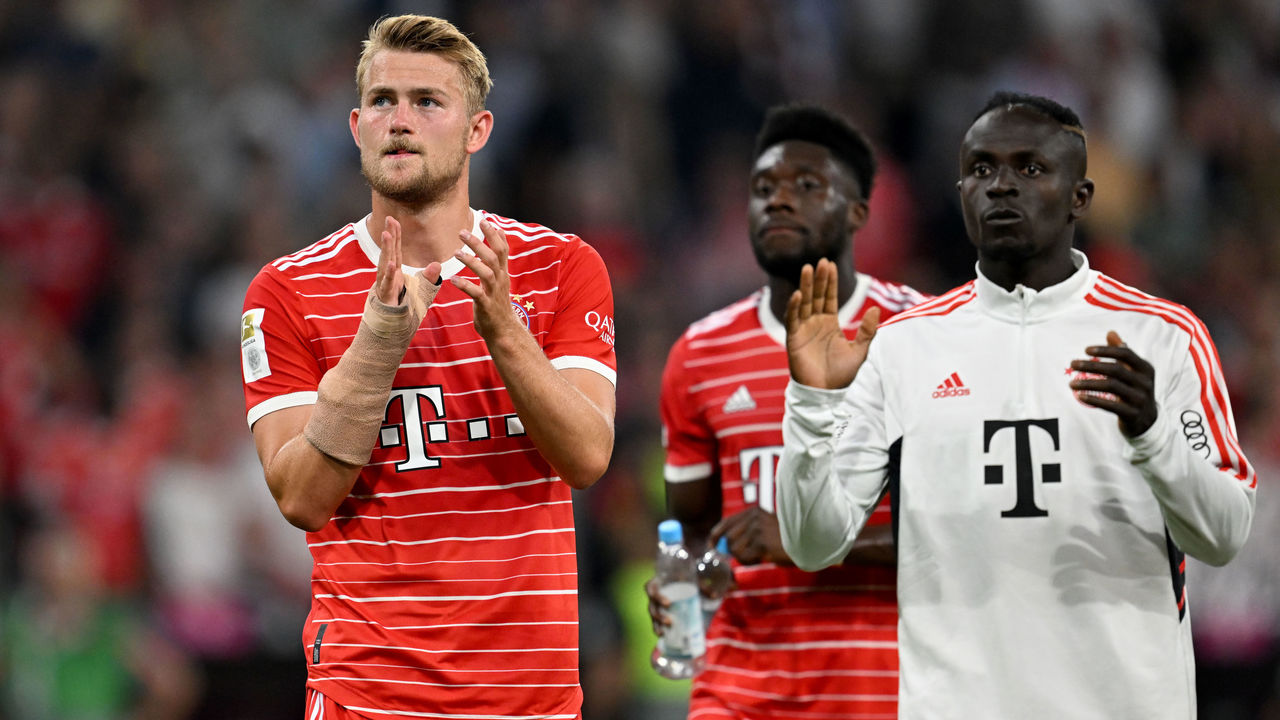 Bayern saved De Ligt from a problematic situation. The Dutchman never seemed to fit at Juventus, whose conservative style of play clashed with the defender's ball-playing approach. After three underwhelming seasons in Italy, the 23-year-old felt he needed a change in scenery to realize the potential he looked likely to achieve as a teenager with Ajax. Bayern may have paid a steep price, but a talented defender exists in De Ligt. Julian Naglessman's more progressive tactics will coax the best out of him.
17. Oleksandr Zinchenko ?? Arsenal
Details: Signed from Manchester City for reported £30M fee
Zinchenko has always believed in himself. He was bought from Russia for around €2 million in 2016 – a true under-the-radar signing – but proved he was more than a loan-market pawn. He once resisted a move to Wolverhampton Wanderers to establish himself as a popular squad member at Manchester City. But the time was right for Zinchenko to seek new pastures, and he's quickly become one of Mikel Arteta's leaders while greatly boosting his manager's options through his versatility and strong tactical know-how.
16. Brenden Aaronson ?? Leeds United
Details: Signed from Red Bull Salzburg for reported £24.7M fee
With his high-energy style, Aaronson has made a quick impression in the Premier League. He's highly effective off the ball, winning possession over a third of the time he pressures an opponent, and then he wisely infiltrates space when his teammates are trying to attack. In addition to helping Leeds' frontline tick, the American is disciplined and works diligently defensively when required. With each passing week, he's strengthening his case to start in the United States' World Cup opener against Wales in November.
15. Wesley Fofana ?? Chelsea
Details: Signed from Leicester City for reported initial £70M fee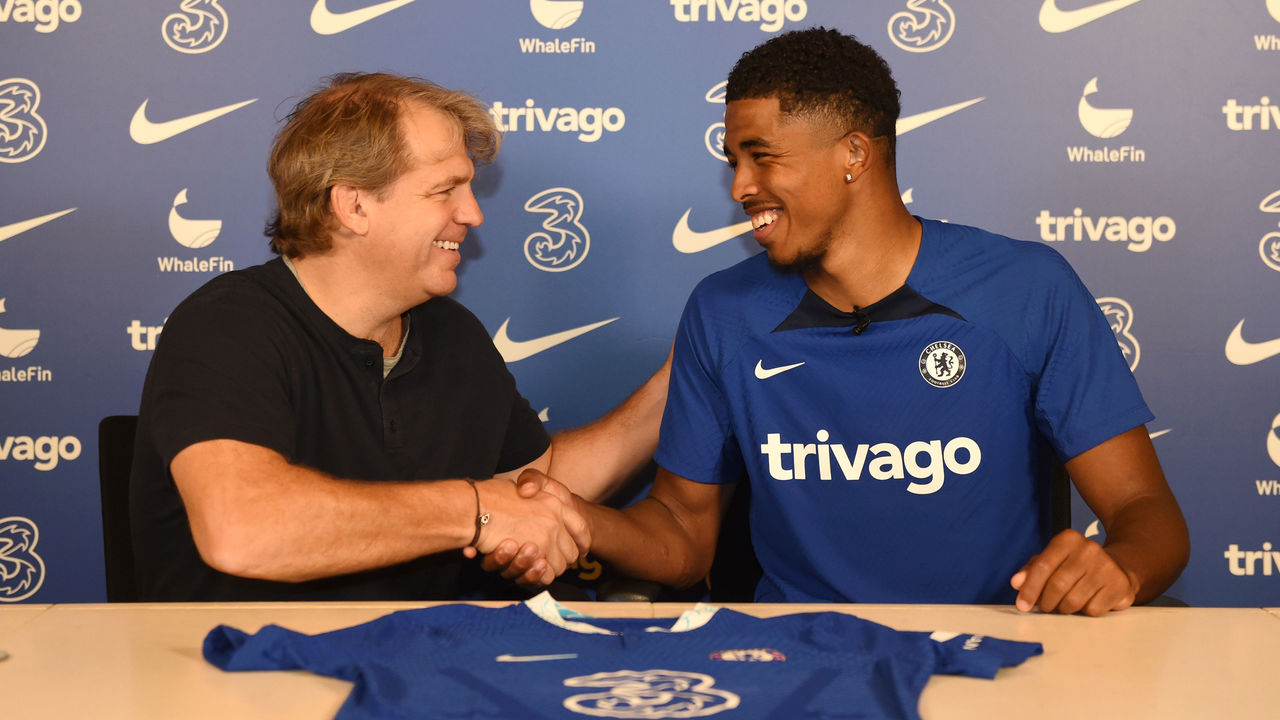 That's a lot of money, especially given Fofana has started just nine Premier League matches since suffering a broken leg last summer. Nevertheless, the Frenchman is still only 21 and was often the leader of Leicester City's defense, despite regularly partnering with the vastly experienced Jonny Evans at the back. He has the potential to be one of the best center-backs on the planet, so his transfer fee could eventually look like a bargain. Remember when everyone scoffed at Virgil van Dijk's £75-million price tag?
14. Lorenzo Insigne ?? Toronto FC
Details: Signed on free transfer from Napoli
It was a move that instantly went down as one of the best in Major League Soccer history. Toronto FC managed to tempt the Napoli captain and Italy regular to BMO Field with plenty of cash. The winger has already shown he's committed to entertaining his new fans, and he's spearheading a late dash for the postseason with four goals and two assists over eight outings. His arrival also paved the way for Federico Bernardeschi to join the club. In the long run, Bernardeschi could leave an even greater legacy in Ontario than Insigne.
13. Casemiro ?? Manchester United
Details: Signed from Real Madrid for reported potential £70M fee
United committed to at least four years with 30-year-old Casemiro on the payroll. That's a hefty transfer fee. But, at long last, the Red Devils addressed their long-term problem area in defensive midfield by recruiting a five-time Champions League winner. There's no question the battle-hardened Brazilian will give Erik ten Hag's side a sturdier spine and lift standards in the dressing room.
12. Ivan Perisic ?? Tottenham Hotspur
Details: Signed on free transfer following expiration of Inter Milan contract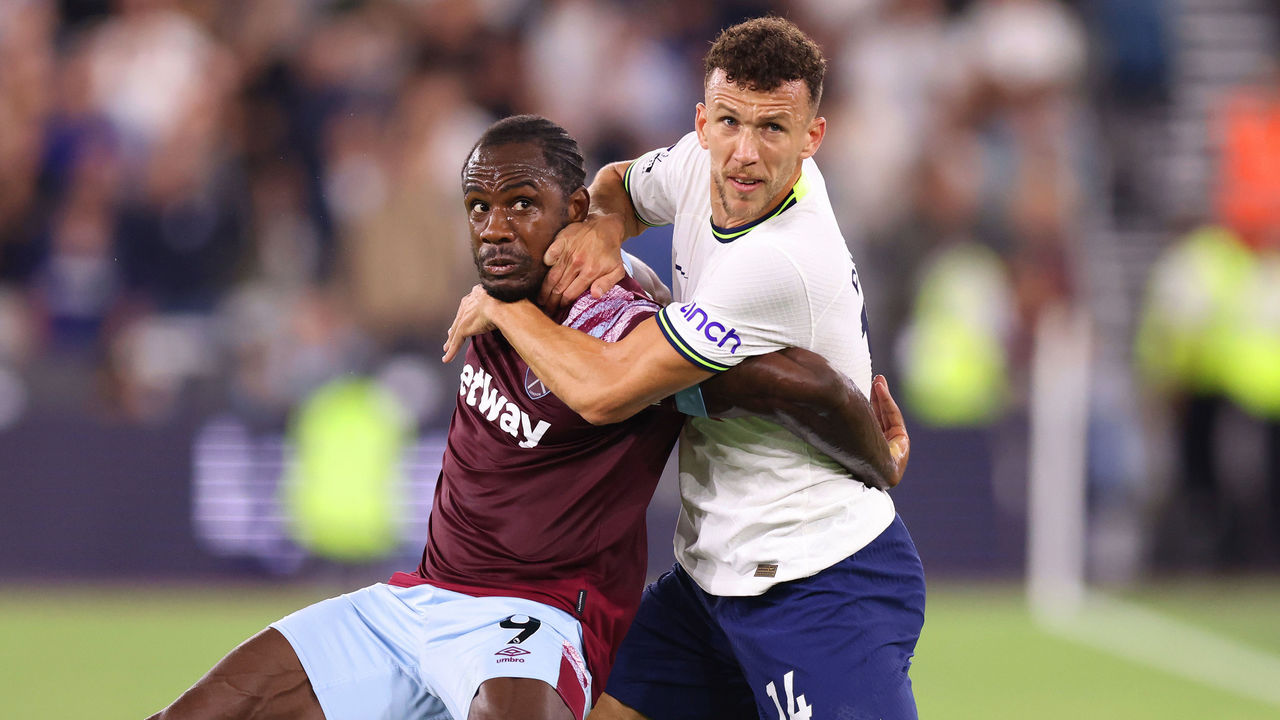 Perisic is the archetypal Antonio Conte wing-back. The Croatian initially had a rough relationship with Conte at Inter Milan due to his lack of interest in playing the position. However, Perisic flourished at wing-back and was a crucial member of Inter Milan's Scudetto-winning side in 2020-21. At 33, he still offers plenty of energy, regularly provides an end product, and gets stuck in defensively.
11. Romelu Lukaku ?? Inter Milan
Details: Signed from Chelsea on season-long loan
Inter made tons of money on Lukaku and somehow got him back a year later for a relative pittance. After selling the Belgian international to Chelsea for €115 million, the Nerazzurri reacquired him in June on a season-long loan deal, paying a reported €8 million to sign him for the season. Inter led Serie A in scoring last season with 84 goals and didn't need help up front. But the club couldn't turn down the opportunity to re-sign a player who tormented the league's best defenders just a couple of years ago.
10. Sven Botman ?? Newcastle United
Details: Signed from Lille for reported initial £35M fee
John Terry and Vincent Kompany, the players who would become Chelsea and Manchester City's defensive stalwarts, were already in place when the clubs' lucrative takeovers happened in 2003 and 2008. With respect to the likes of Jamaal Lascelles and Federico Fernandez, Newcastle didn't have that luxury when their takeover was completed last October. So, in came 22-year-old Botman, a 6-foot-4 defender who relishes duels with attackers and is comfortable distributing the ball higher up the park. He could be a fixture in the Magpies' backline for the next decade.
9. Paulo Dybala ?? Roma
Details: Signed on free transfer from Juventus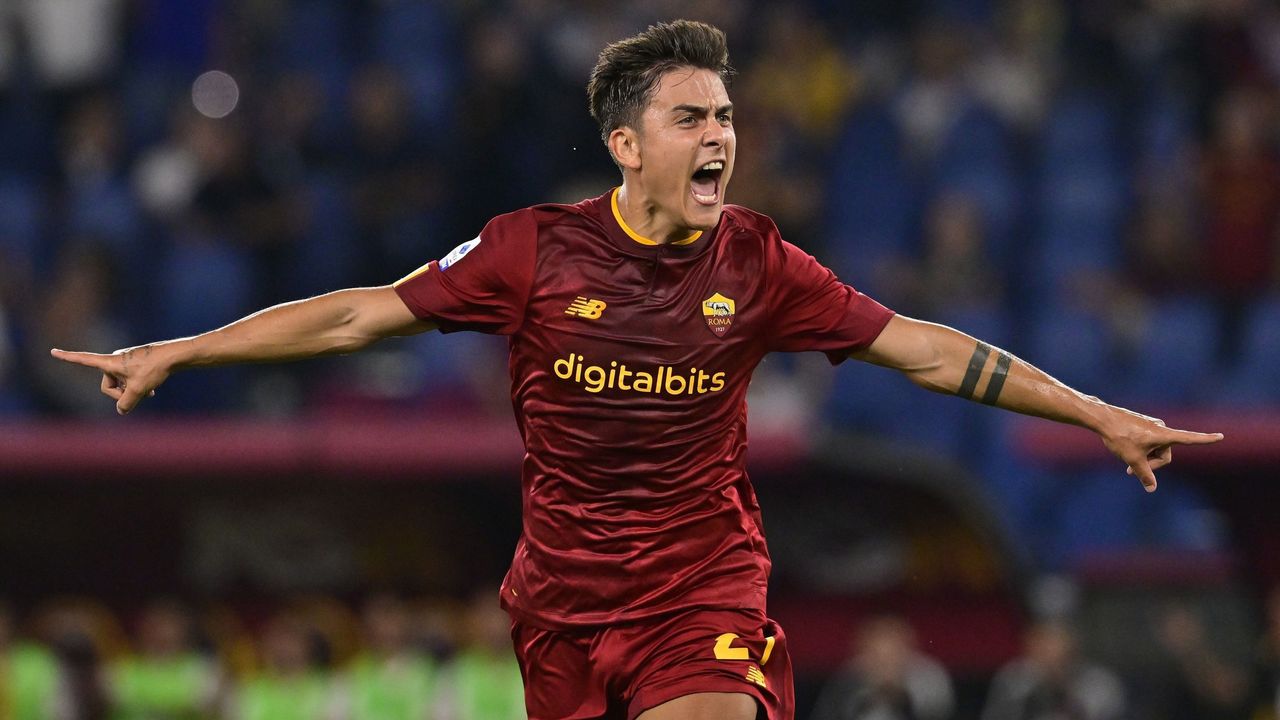 Roma needed to make a statement. So when Dybala, one of the most recognizable players in Serie A, became available on a free transfer, the Giallorossi made their move. Thousands gathered in the streets to welcome the 28-year-old in August, chanting his name and leaving the player visibly moved. Dybala needed some love as well. Injuries and a lack of form cost him a contract extension with Juventus and, temporarily at least, a place in Argentina's national team. Now he has a chance to repay Roma for their faith in him.
8. Raheem Sterling ?? Chelsea
Details: Signed from Manchester City for reported £50M fee
Sterling was defined for a long time by his misses more than the numbers he actually racked up for Manchester City. That was unfair. Not only is Sterling a serial winner of trophies – four Premier League titles, five League Cup successes, and an FA Cup in seven seasons at the Etihad Stadium – he's also trumped the goals tally of Chelsea's top scorer in each of the last five campaigns. Diego Costa is the last Blues player to outdo Sterling in the goals column.
7. Darwin Nunez ?? Liverpool
Details: Signed from Benfica for initial €75M fee
Liverpool found the perfect replacement for Sadio Mane. A high-energy forward who plays with a chip on his shoulder, Nunez attacks the channels like Mane and favors the same left side that the Senegalese international dominated over six decorated seasons on Merseyside. Nunez can set the tempo, and while he can also go overboard, his style of play allows him to keep up with Jurgen Klopp's demands. The 22-year-old is also willing to track back and win possession in the defensive third. Once he harnesses his potential, he'll become a crowd favorite.
6. Antonio Rudiger ?? Real Madrid
Details: Signed on free transfer following expiration of Chelsea contract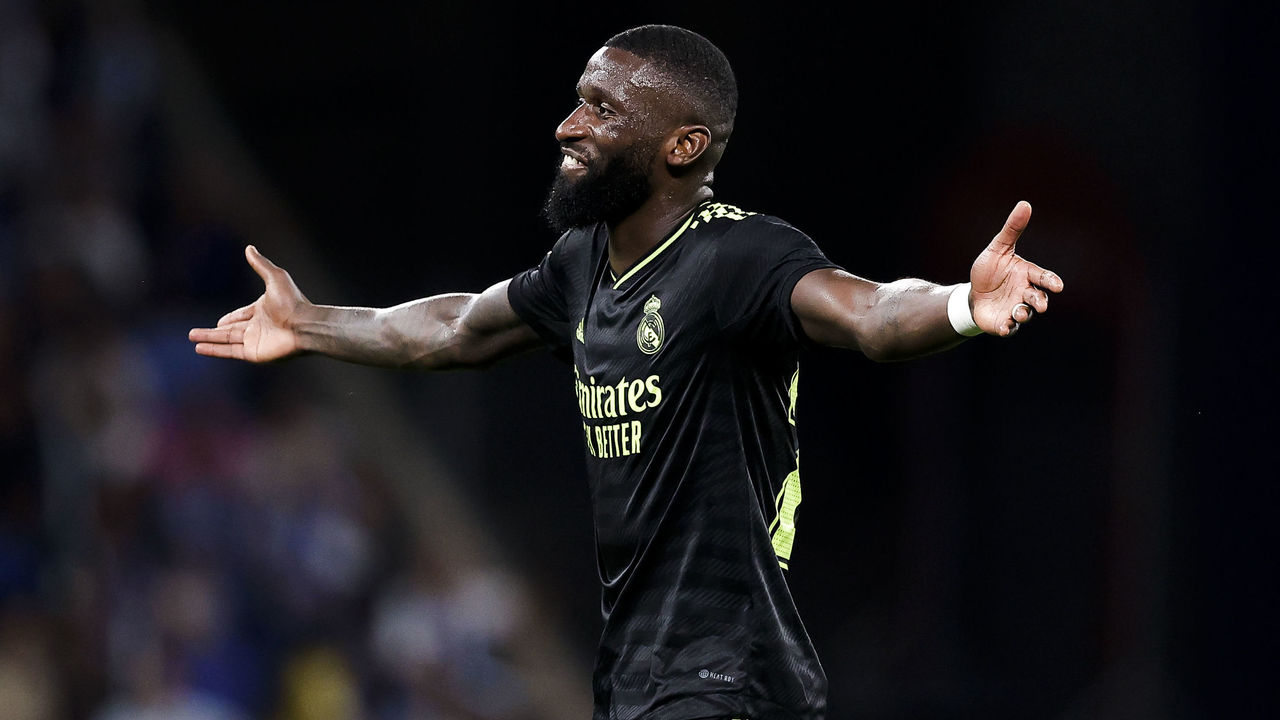 In some ways, Rudiger is a throwback defender. He won't stand out for his incisive passing from the back, but he'll leave his imprint in tackles and aerial duels. "He'd eat the striker," his former Borussia Dortmund youth coach, Peter Hyballa, told theScore in 2020. For Real Madrid to get Rudiger for nothing is, quite frankly, outrageous after he enjoyed successes in the Champions League, Europa League, FA Cup, UEFA Super Cup, and FIFA Club World Cup in west London.
5. Robert Lewandowski ?? Barcelona
Details: Signed from Bayern Munich for reported €45M fee
Barcelona finally have a replacement for Luis Suarez. Two years after ushering the Uruguayan star out of the building, the Blaugrana secured the services of Lewandowski from Bayern in a move that threatens to shift power in Spain. The 33-year-old is a cold-blooded finisher and perennial Ballon d'Or contender, and he's easily the most important of Barcelona's seven summer signings, if not the most expensive. Barcelona haven't had this much star power since Suarez, Lionel Messi, and Neymar last led the line in 2017.
4. Gabriel Jesus ?? Arsenal
Details: Signed from Manchester City for reported £45M fee
Jesus played in every position across Pep Guardiola's frontline – even impressing at wing-back against Real Madrid – and his off-the-ball work was often sublime. But he can be the main man in attack at Arsenal rather than a rotation player and give himself a better chance of reclaiming the No. 9 jersey for Brazil's World Cup campaign. Jesus already has three goals and three assists in five Premier League outings.
3. Aurelien Tchouameni ?? Real Madrid
Details: Signed from AS Monaco for reported €80M fee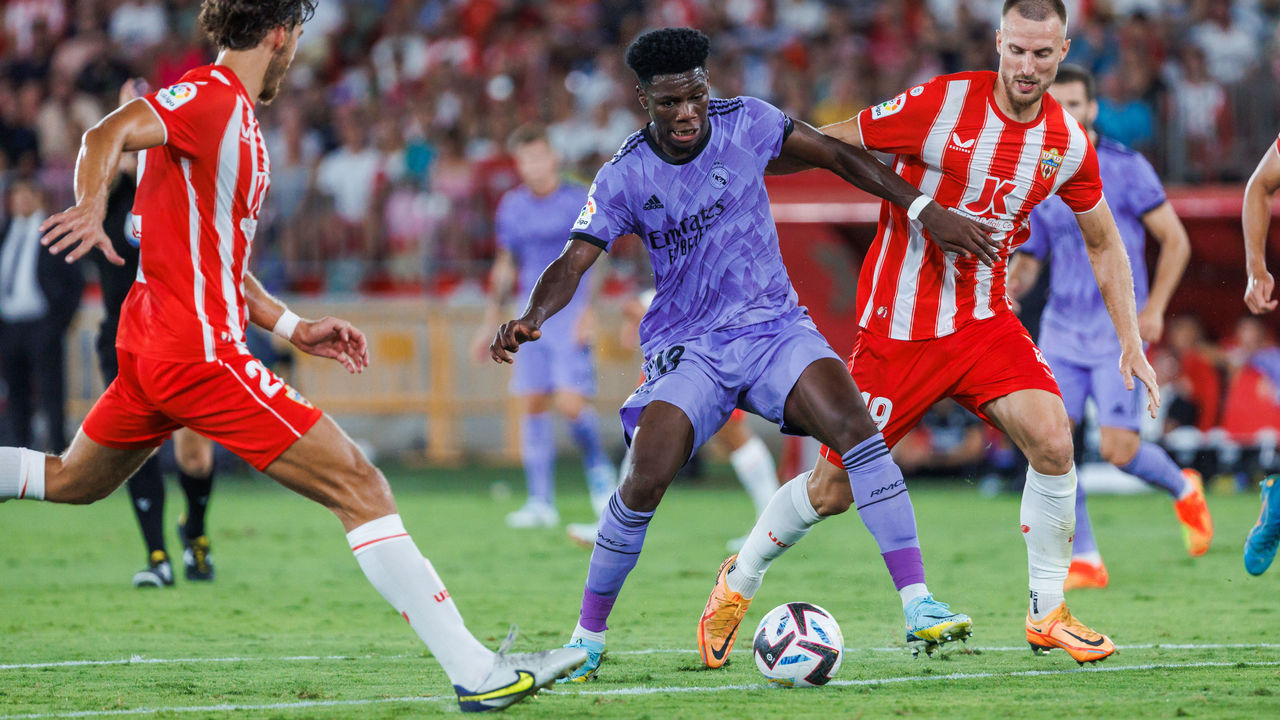 Madrid planned for Casemiro's departure before it even happened. After missing out on Kylian Mbappe, Los Blancos turned their attention to midfield, adding Tchouameni to a group of youngsters who will one day take the baton from their older teammates. Tchouameni, though, is as ready as they come. He shares the same defensive characteristics as Casemiro and offers the same amount of protection to defenders behind him. Tchouameni is also exceptional in the air, making him a threat on set pieces and a sure bet to win duels with just about anyone in the middle of the pitch.
2. Sadio Mane ?? Bayern Munich
Details: Signed from Liverpool for reported €32M fee
In any other summer, Bayern's deal for Mane would go down as the best business of the window. The Bavarians moved quickly to sign the 30-year-old, pouncing as soon as he indicated he wanted to leave Liverpool. Mane's contract with the Reds was winding down, his cycle in England was ending, and Bayern were preparing for Lewandowski's exit. Everything about the move made sense. The Germans managed to snag one of the best wingers in the game at a reasonable price, and he needed no introduction to Nagelsmann's high-pressing tactics. As a disciple of Klopp's gegenpressing, Mane arrived in Bavaria in the best possible shape.
1. Erling Haaland ?? Manchester City
Details: Signed from Borussia Dortmund for reported €60M fee
The striker that everybody wanted moved for €60 million. Yes, that's sixty million euros, which is less than what Newcastle paid for Alexander Isak and only slightly more than what Richarlison cost Tottenham Hotspur. Leeds-born Haaland has already scored nine times in five Premier League outings for Manchester City, averaging a goal for every 11 touches of the ball. He's added a new dimension to City's attacks now that they have a target man up front – they can be more direct, rather than just playing short, pretty passes.