Key thoughts and analysis from Matchday 3 in the Champions League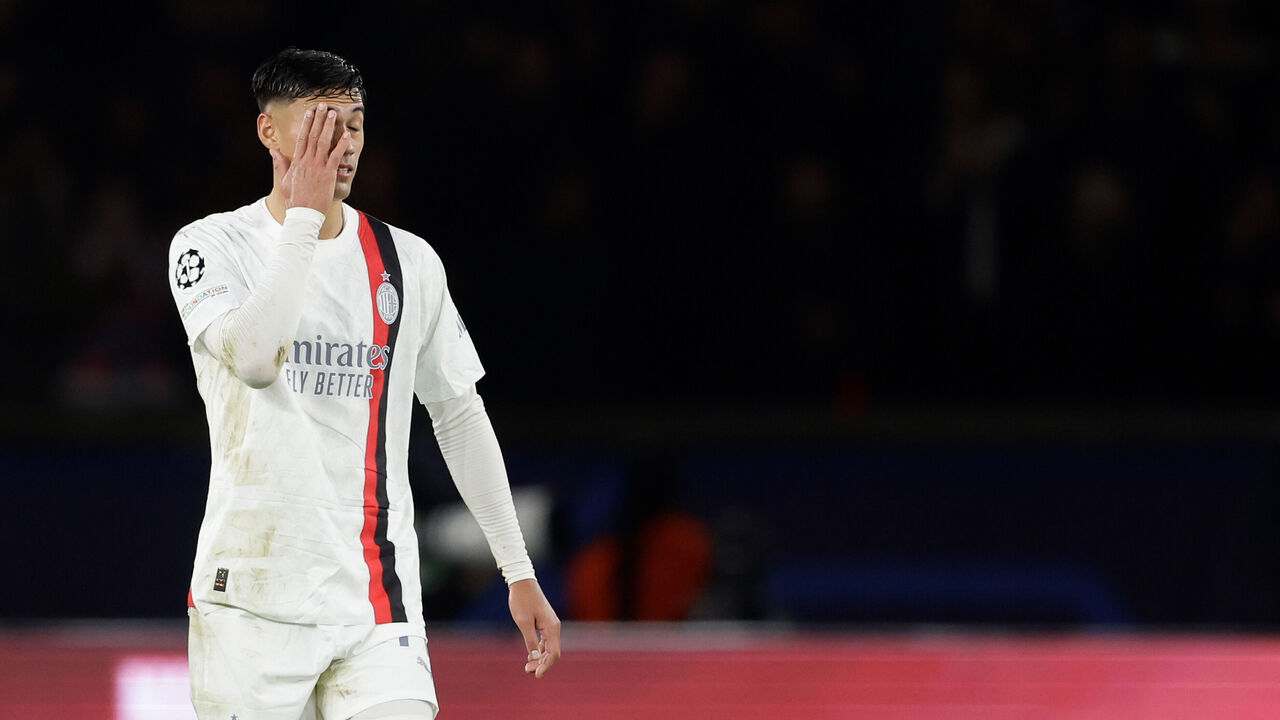 The Champions League rumbled on this week. Below, we dissect the biggest talking points from Matchday 3 in Europe's premier club competition.
AC Milan going backward – and fast
AC Milan's last few seasons were about taking steps forward. Their project began in earnest when they reached the Champions League for the first time in eight years. It continued with their first Serie A title in 11 years and hit another level last season when they made the Champions League semifinals for the first time since the 2006-07 campaign.
Now they sit dead last in their Champions League group with two points and zero goals scored after losing 3-0 to Paris Saint-Germain on Wednesday. While the Rossoneri remain in second place in Serie A, they have struggled against teams in the top half of the table, losing 5-1 to Inter Milan and 1-0 to Juventus, and have scored just once in their last four matches in all competitions. They had two players sent off in their last three matches and collected 10 yellow cards in that span. This is far from the exciting ensemble that made fans dream again. This is a cheap knock-off.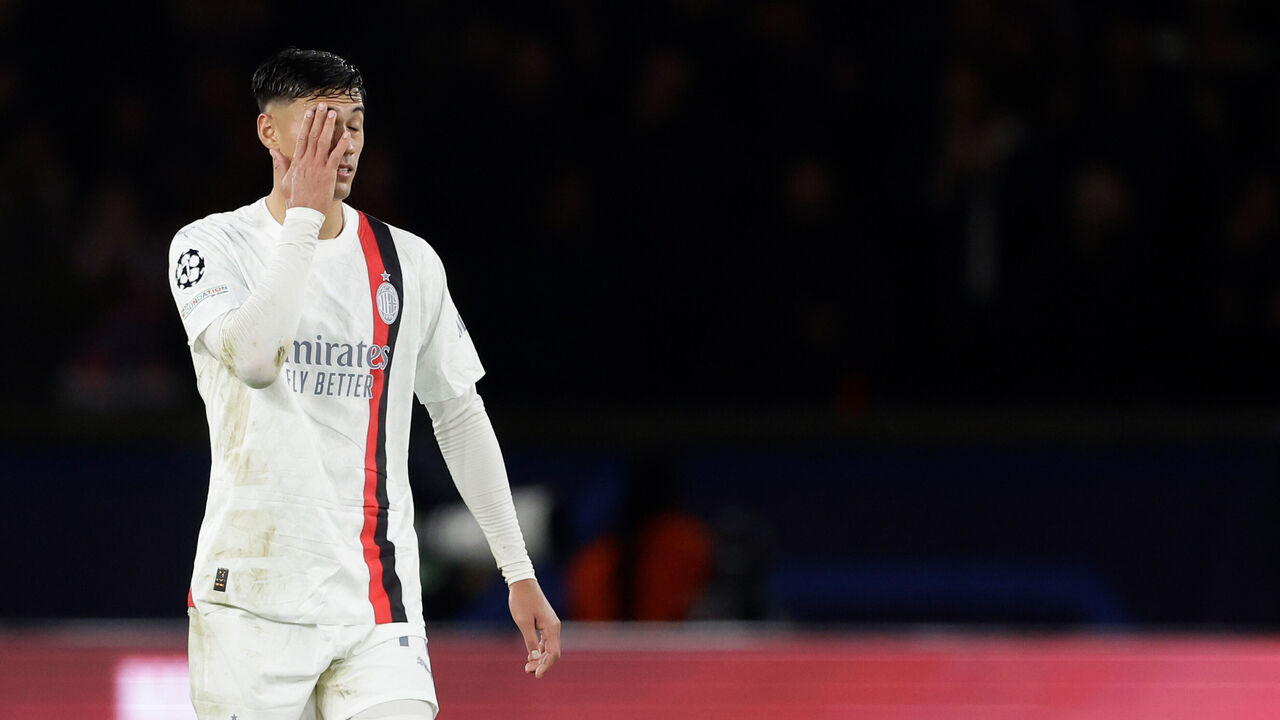 Part of that is down to injuries. Milan are missing Ruben Loftus-Cheek, Ismael Bennacer, Samuel Chukwueze, and Noah Okafor, robbing them of two midfield starters and a pair of high-impact substitutes. But that doesn't excuse the lack of character and organization in Stefano Pioli's side. It's unbelievable that a team that once played with such precision and attacking fervor could become so porous in midfield, so weak on the ball, and so meek in front of goal. They're no longer playing like a team, passing the ball with any particular rhythm, or winning duels or second balls. Milan's attack has been reduced to a run-and-gun offense, with Rafael Leao and Christian Pulisic the only ones creating anything of note. But because they have struggled for consistency, so too have Milan.
Fans have watched this physical and tactical deterioration for months. The only reason Milan qualified for the Champions League was because of Juventus' points deduction in 2022-23; they would've otherwise finished in fifth place. Pioli struggled all of last season to find the right balance with his players, and he somehow managed to keep his job despite the massive shake-up at board and management level.
It's a great shame because things are finally looking up off the pitch. Three years removed from reporting nearly €200 million in losses, the club has turned a profit. But Milan look less and less like a contender on any front. – Anthony Lopopolo
Magpies brought back down to earth
No goals from their opening two group-stage games proved Borussia Dortmund aren't the swashbuckling knockout-round regulars we've seen in previous Champions League campaigns. This is a team trying to compensate for Jude Bellingham's departure and a poor goal return from its wealth of attacking options. To further complicate matters, Julian Brandt – Dortmund's most dangerous player with four goals and five assists in all competitions this term – was a late scratch from Wednesday's trip to Newcastle United due to a calf injury.
So, don't be fooled by Newcastle's shortage of European pedigree. Felix Nmecha's excellent first-half finish securing a 1-0 away win for Dortmund is a huge shock that blows open this season's most intriguing quartet.
Group F after three matches
| # | Team | GD | Points |
| --- | --- | --- | --- |
| 1 | PSG | +2 | 6 |
| 2 | Dortmund | -1 | 4 |
| 3 | Newcastle | +2 | 4 |
| 4 | AC Milan | -3 | 2 |
Newcastle crash-landed from their historic victory over Paris Saint-Germain. Callum Wilson could've twice leveled when his close-range shot was saved by Gregor Kobel and a late header hit the underside of the crossbar, and Anthony Gordon's deflected effort deep into stoppage time also hit the woodwork. But it took too long for the Magpies to click and prove they were the better team.
And when the synergy isn't there, Newcastle don't have an individual who can provide a key moment – a touch, a trick, a goal from nowhere. The top teams in this competition have a player like that. Newcastle are perhaps too early in the Saudi-funded project to have one; they have a group of grafters, but a player who can carry a team on his own is harder to find.
Miguel Almiron is an example of Newcastle's lack of stardust. He doesn't have the outrageously high level of technical ability you'd expect from a mercurial attacking midfielder, but he has more tactical sense and a higher work rate than many players of his ilk. That unique combination probably makes him popular among his teammates and Newcastle's traditionally blue-collared support, but, in a decisive moment, you probably don't want him there. His touch can be too heavy and his final ball can be wayward. In the last action of the match, Almiron wastefully skied a shot over the bar when the box was packed with black-and-white shirts.
The elite in this competition get the job done.
It may seem premature to say, but the home defeat could be extremely costly for Newcastle. Two away matches at Dortmund and PSG await Eddie Howe's men, potentially setting up a high-stakes meeting with Milan on Tyneside to conclude the group on Dec. 13. – Daniel Rouse
Savvy Bayern pass test
The look of relief after the full-time whistle said it all. There were hugs and handshakes all around in celebration of Bayern Munich's escape from Turkey with three points after one of their toughest tests so far this season.
Galatasaray, who came into the contest on a high after beating Manchester United at Old Trafford last time out, looked like they could end Bayern's 15-game winning streak in the Champions League group stage. That incredible run appeared to be in jeopardy when Mauro Icardi equalized with a first-half penalty that triggered a loud burst of joy from the raucous Gala fans. The home side, using an aggressive approach, caused problems for Bayern and should have taken a lead into halftime. They came out of the break with a similar desire to play on the front foot.
But that opened the door for Bayern. The savvy Bavarians eventually took advantage of the tiring Turkish side, with Harry Kane scoring what proved to be the winning goal.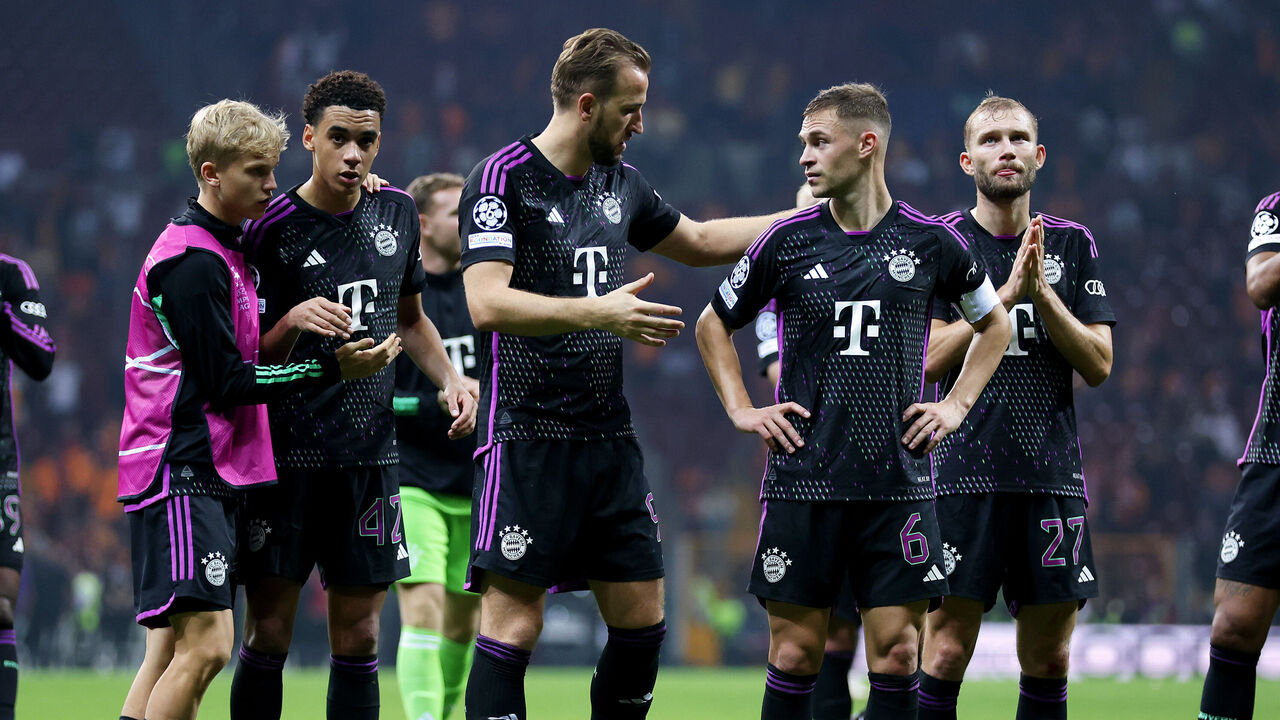 Kane stole the headlines with his 11th goal (and sixth assist) in all competitions since his summer arrival, but Leroy Sane did his part to help offset Bayern's injury woes, continuing his bounce-back season with another great performance. After a difficult 2022-23 campaign – remembered more for his squabble with former teammate Sadio Mane than his exploits on the pitch – the spotlight is, thankfully, back on his talents. Sane didn't add to his goal tally Tuesday, but he was a menace who proved almost impossible to contain.
Jamal Musiala also continued to shine, showcasing just how good the German club still is during an injury crisis that might've proved devastating to most other teams. Now, it's just a matter of time before Bayern qualify for the knockout rounds once again.
If they're this good without a host of first-team regulars, the best is yet to come for the unbeaten Group A leaders. – Gordon Brunt
Can Bellingham keep up ridiculous form?
Advanced statistics tell us Bellingham has scored more goals than any player should have this season. But they don't tell the whole story. The reason Bellingham has 11 goals in his first 12 games for Real Madrid is much more nuanced than any expected-goal ratio.
Take the winner he bagged Tuesday against Braga: Bellingham joined the attack late, benefitted from the space that Braga's back-pedaling defenders left behind, and waited patiently for Vinicius Junior to find him at the edge of the area. His finish was superb. His spatial awareness was even better.
Bellingham has made a habit of scoring off of these late runs into the penalty area. He does what Lionel Messi has done so well, drifting out of sight and mind before coming sharply into focus. He doesn't have to burst a lung to get into scoring position. He times it perfectly.
The 20-year-old is also an exceptional finisher. He doesn't have to bludgeon the ball with venom. Just as he understands the space around him, Bellingham knows exactly where to place the ball.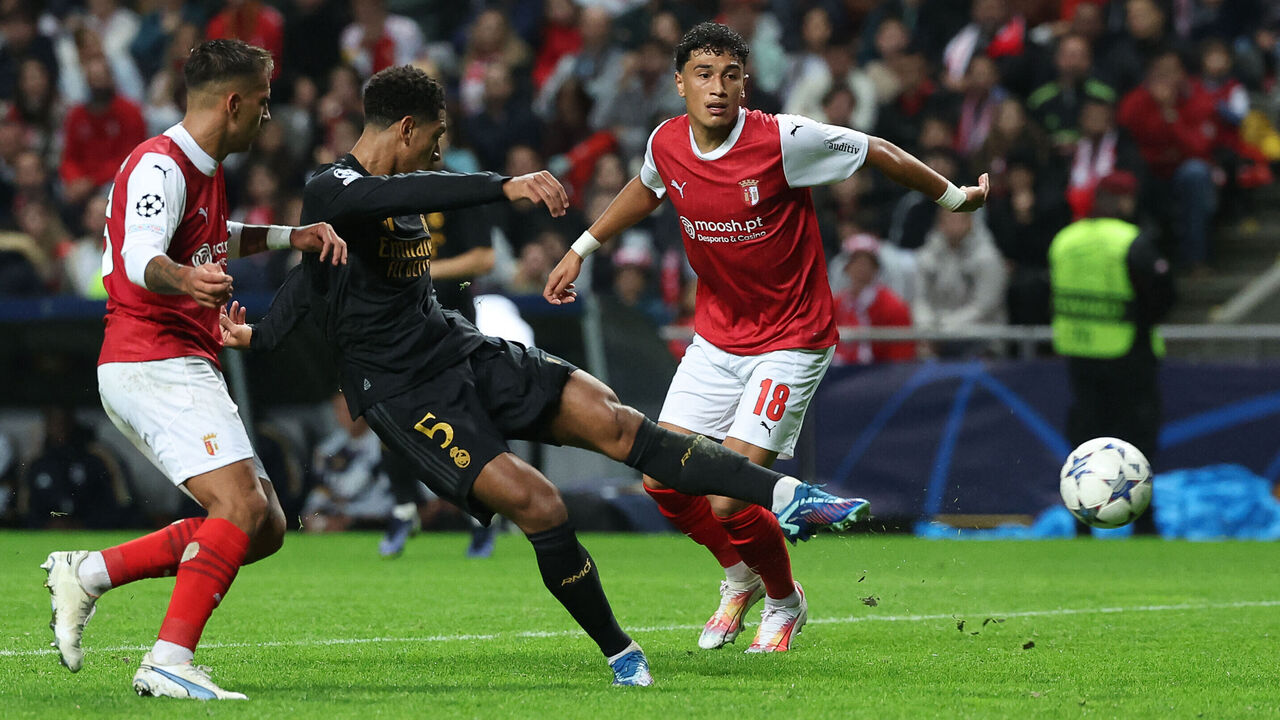 His finish Tuesday looked effortless precisely because it didn't need that much juice. He picked out the bottom corner with the same finesse he used when he lofted the ball over Athletic Bilbao 'keeper Unai Simon in August. And Bellingham was as patient as he was when he baited Osasuna's goalkeeper before squeezing the ball through his legs earlier this month.
Madrid manager Carlo Ancelotti noticed these qualities in Bellingham early on and allowed him the freedom to roam. That's a rarity in football these days. There are so few high-scoring midfielders in today's game because most of them must follow certain tactical patterns. The shackles are off here.
But it would be equally foolish to say Bellingham is a throwback No. 10. He can win balls and track back and do all the things the playmakers of the 90s and 2000s hated doing. His four tackles and two interceptions in the 3-2 win over Napoli led his team, as did his two interceptions against Braga on Tuesday.
But the dirty work never comes at the cost of scoring. – Lopopolo
Quick free-kicks
Zaire-Emery mature beyond his years
Warren Zaire-Emery exudes poise on the pitch. The 17-year-old sparkled against AC Milan on Wednesday, logging two assists and looking like the most assured midfielder on the pitch despite his age. "He does everything well, defensively and in attack. He is aggressive, good technically, has good vision, can score and set up goals," Luis Enrique said after the match in which the PSG academy product led his side with four key passes. Zaire-Emery has a feel for the game that can't be taught, and that's part of what makes his potential so frightening. He's only going to get better as he matures physically, but he already boasts an uncanny ability to time passes correctly and find the right spaces to exploit in possession. After letting so many of their prodigious homegrown youngsters depart over the years in favor of high-priced names, let's hope PSG actually hang on to this blossoming superstar and continue giving him opportunities to shine and grow. – Gianluca Nesci
Barcelona have a future after all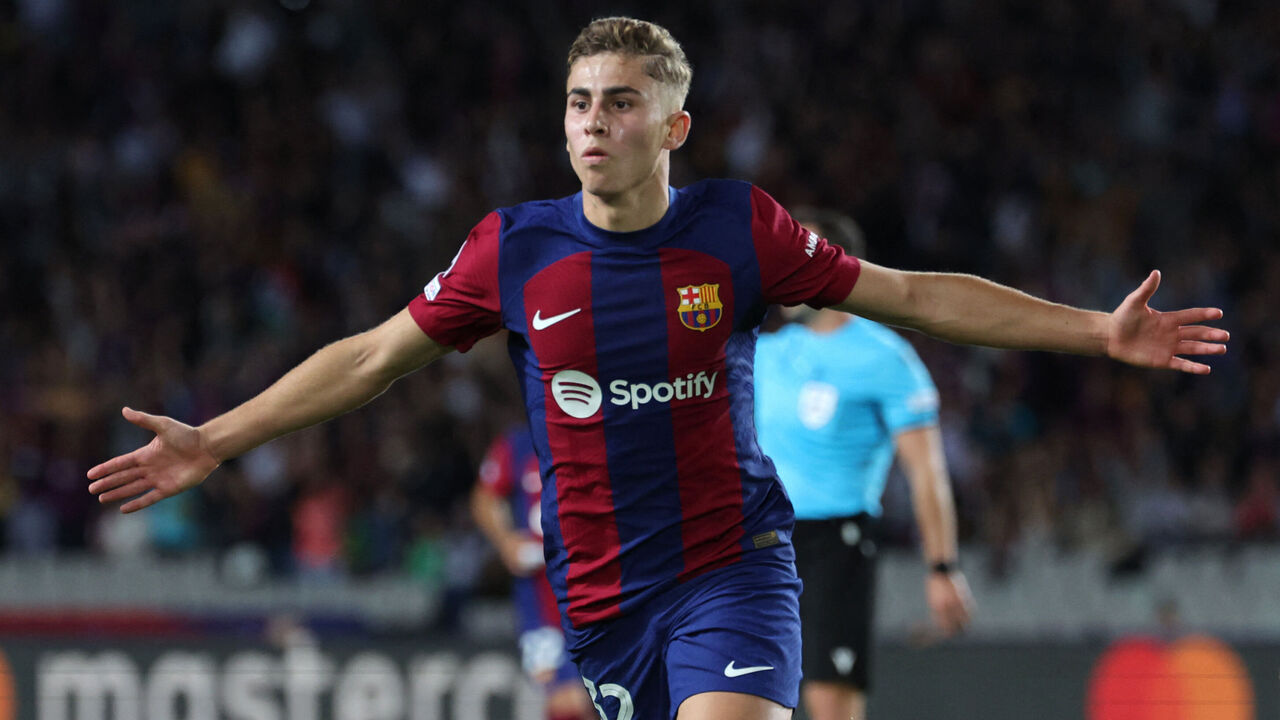 Despite mortgaging a good chunk of down-the-line revenue for cash-flow purposes, Barcelona still have quite the future ahead of them.
Every week, one of Barcelona's La Masia graduates steals the spotlight. Earlier this month, it was Lamine Yamal, who became La Liga's youngest scorer at 16 years old. Last weekend, it was Marc Guiu, who scored the winning goal mere seconds into his La Liga debut. And on Wednesday, it was 17-year-old Fermin Lopez, who struck the crossbar and winner in Barcelona's 2-1 win over Shakhtar Donetsk. The 20-year-old made headlines during the club's preseason tour of the U.S., scoring and assisting in a memorable victory over Real Madrid at a sold-out AT&T Stadium, and he once again showed his class against Shakhtar.
Credit must go to Xavi Hernandez, an academy graduate himself, for giving these youngsters a chance to shine and being one of the few people at the club to prioritize the future. – Lopopolo
Dream UCL debut for red-hot Gimenez
There's hardly anyone in better form right now than Santiago Gimenez. The Mexican international has Group E leaders Feyenoord in an advantageous position to progress to the Champions League knockouts after a sparkling performance in Wednesday's 3-1 win against Lazio.
Playing in his first-ever Champions League game after missing the Dutch team's first two matches through suspension, the 22-year-old didn't let the occasion get to him, punishing Lazio's defense with two goals to add to his impressive haul this season. He nearly had a debut hat-trick, but his strike in the first half was overturned by VAR. Gimenez is the top scorer in Europe's top seven leagues, and he now has 15 goals in 11 matches across all competitions. If he keeps this pace up, don't be surprised if Feyenoord pull off an upset or two in the knockout rounds. – Brunt
Eriksen's contribution key on night of redemption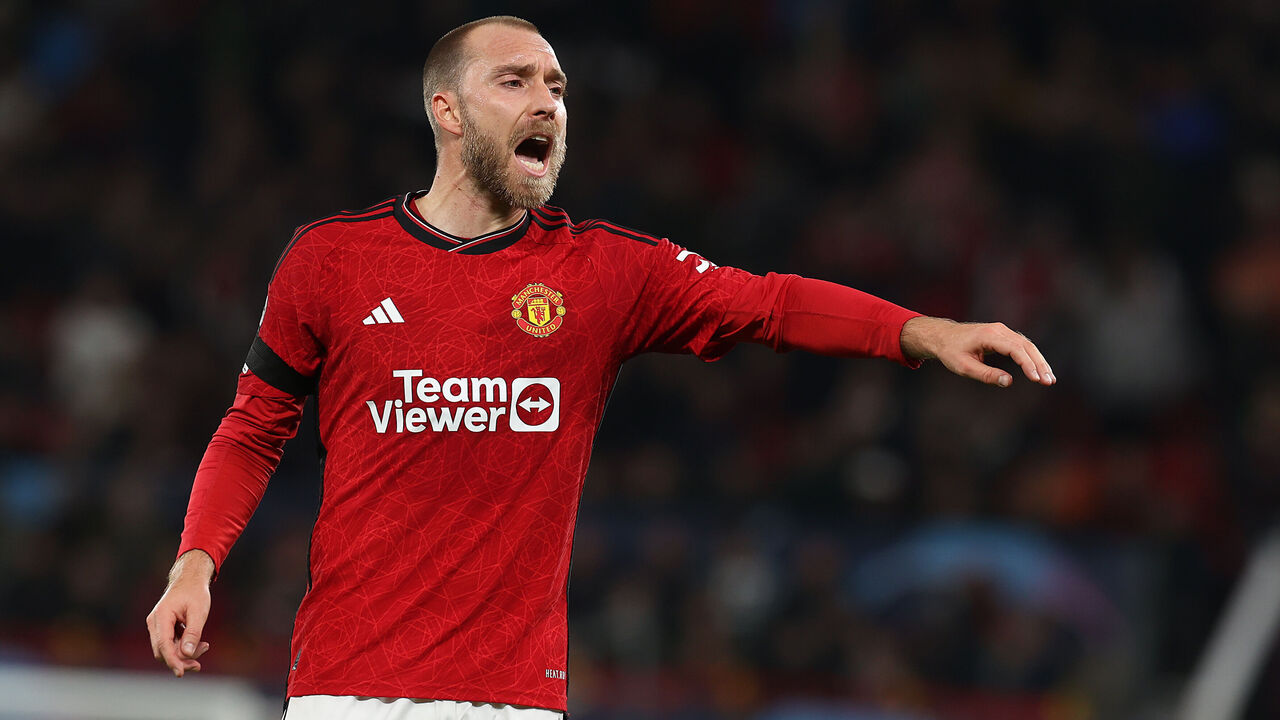 The referee blew for the interval at Old Trafford with around 15 seconds of the 45 minutes remaining. And for that, we should be grateful. Manchester United lacked courage, chemistry, and anything close to entertainment value in the opening period against FC Copenhagen. It was an ugly spectacle. Something – anything – had to change.
Christian Eriksen replaced the unimpressive Sofyan Amrabat and instantly brought more imagination and belief to Erik ten Hag's ranks. Harry Maguire's match-winning header, three days after his standout performance against Sheffield United, and Andre Onana's penalty save in the final second neatly provided a redemption tale for both players, but that shouldn't hide the fact that Eriksen was the true architect of a crucial 1-0 victory that belatedly ignites the Red Devils' European campaign. – Rouse
Copenhagen can't catch a break
Jordan Larsson never looked like scoring. The son of Henrik, the Swedish icon who had a brief loan spell at Manchester United, had the ball placed on the penalty spot, but the protests and encroaching from the home side delayed his attempt. He picked up the ball again and kissed it, and all the while appeared wary of looking up at Onana's goal. Once he took the penalty in the 97th minute, it was too close to the middle of the goal and at a convenient height for Onana to paw away. Diogo Goncalves also hit the post for the visitors in the fifth minute.
Copenhagen have one point from three Group A matches, but they could easily have seven or nine. The Danes were leading 2-0 at Galatasaray in their opening match and were under little pressure until Elias Jelert was sent off for a second yellow card. The Turkish giants salvaged a draw after goals in the 86th and 88th minutes. In Copenhagen's second outing, they sat deep and frustrated Bayern Munich while threatening their illustrious opponents on the counter. Mathys Tel struck in the 83rd minute to glean a 2-1 win for Bayern. And now, they'll return from a trip to Manchester United with nothing to show from a battling, disciplined performance. – Rouse
Jesus brings the chaos for Arsenal
"You don't know what I'm going to do. I create chaos. I started at Palmeiras at 15, 16. Before that I only played in the streets. I bring the streets to the pitch. That's my quality." That's how Gabriel Jesus responded last month when asked to describe his game. That ability to create mayhem and leave the opposition in disarray was on display Tuesday, as the Brazilian turned three Sevilla defenders inside out to craft an assist for Arsenal's opening goal, then scored a gorgeous one of his own, seemingly out of nowhere, to lead the Gunners to a 2-1 win. His unpredictability is what makes him so special. Jesus can break games open at a moment's notice. Unfortunately, that unpredictability also extends to his availability; Jesus, who's struggled with injuries during his Arsenal tenure, saw his memorable outing marred by a hamstring issue in the final minutes of the match. Arsenal have depth up front, but none of their backup options can replicate Jesus' impact. – Nesci
Raspadori's time to shine
With star striker Victor Osimhen expected to be sidelined for up to one month with an injury sustained during the recent international break, Giacomo Raspadori has an opportunity to step up in a time of need for Napoli. The diminutive Italian has primarily come off the bench since joining the club last year, but in two games with Osimhen sidelined, Raspadori has a goal and an assist, scoring the lone tally of the match against Union Berlin on Tuesday after a strong performance versus Hellas Verona in the league this past weekend. His understanding and connection with Khvicha Kvaratskhelia, while not nearly on the same level as that of Osimhen, continues to grow. Few players, if any, can replace the Nigerian's scoring output, but Raspadori is going to have a prolonged chance to prove he deserves more minutes even after his prolific teammate returns. – Nesci
Stat of the week
Two more goals for Erling Haaland in Manchester City's win against Young Boys. Not bad for a striker who's supposedly out of form.
Tweet of the week
Who would've thought Maguire and Onana would be lapping up the applause after Manchester United clinched their first group-stage win of the season?
Key thoughts and analysis from Tuesday's Champions League action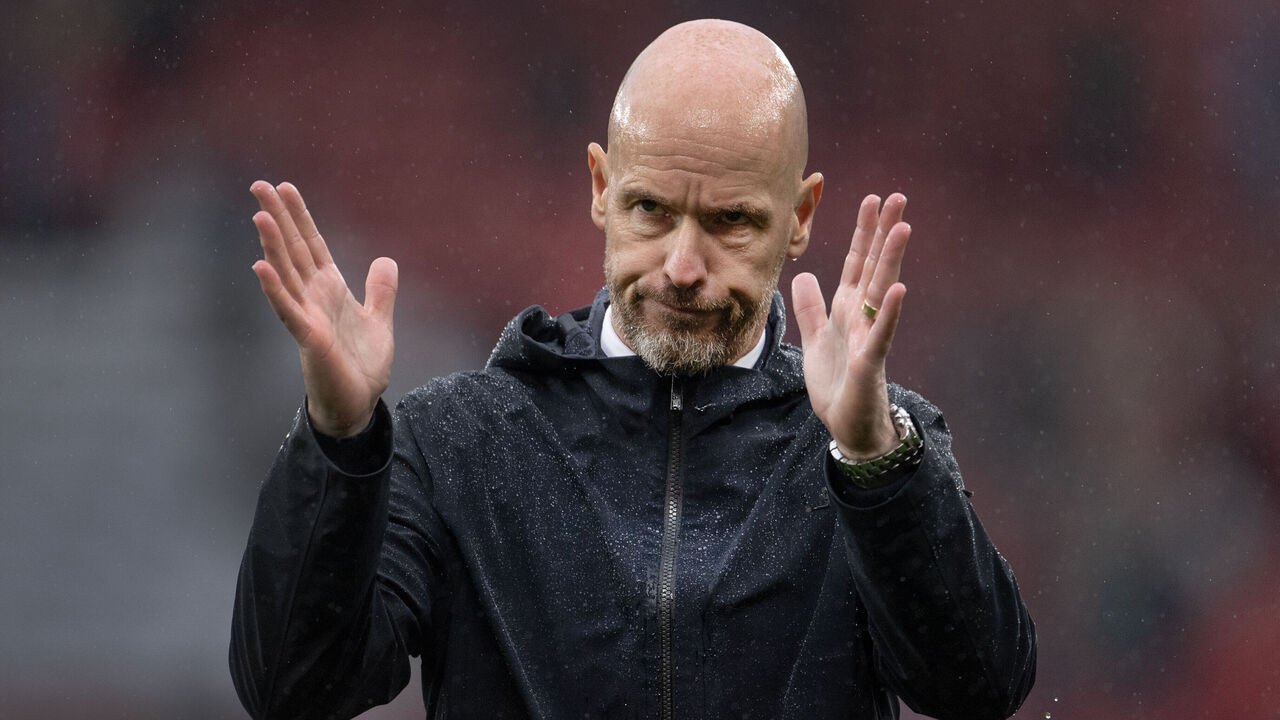 The Champions League rumbles on with Matchday 2 this week. Below, we dissect the biggest talking points from Tuesday's action in Europe's premier club competition.
Ten Hag, Man Utd hit rock bottom
There was no shortage of drama at the Theatre of Dreams on Tuesday. Unfortunately for Manchester United and manager Erik ten Hag, it was a repeat of the horror show that continues to derail their 2023-24 campaign.
In addition to their well-documented domestic struggles, Manchester United's hopes of progressing beyond the opening round of the Champions League took a hit after losing in dramatic fashion to Galatasaray at Old Trafford, a defeat that leaves Ten Hag's men last in Group A.
There were numerous points of encouragement for the hosts Tuesday when it seemed Manchester United were destined to come away with a valuable victory. It might have helped to temporarily subdue calls for Ten Hag's dismissal amid Manchester United's historically bad start in the Premier League.
Instead, those grumblings have grown louder. Manchester United were their own worst enemy, blowing a pair of one-goal leads before allowing the Turkish side to get its first-ever win on English soil.
Aside from Rasmus Hojlund's inspired two-goal performance, it was the same old story for the struggling Red Devils. Poor defending, wasted opportunities, and a lackadaisical attitude contributed to Galatasaray's most famous win on a night that might be looked back on as rock bottom for Ten Hag's tenure at Manchester United.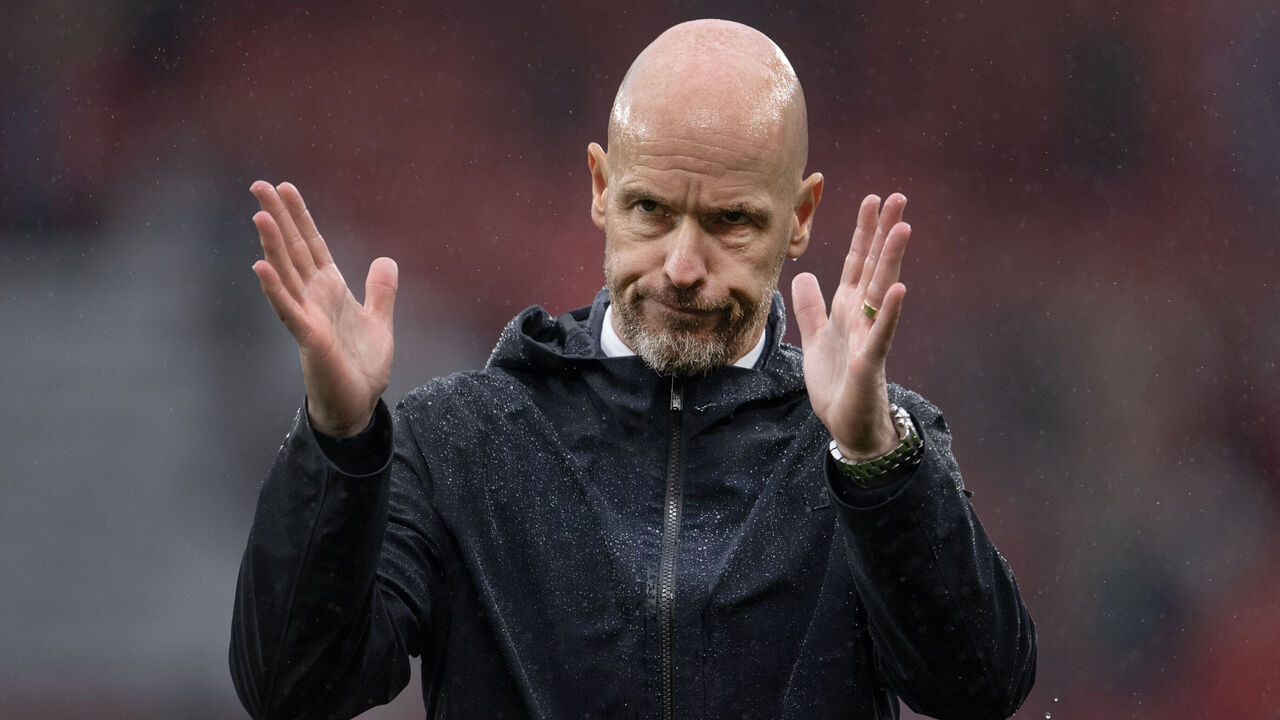 The defense was a mess again, while Andre Onana produced another worrying performance to compound his miserable start at Manchester United. Then, with the game tied late on, United pushed forward for the go-ahead goal, only to see Galatasaray go the other way and score the winner courtesy of Mauro Icardi, whose clever chip over Onana helped avenge his penalty miss just minutes before.
In a last-ditch attempt to get something from the game, Ten Hag introduced Antony, even though the Brazilian hadn't played a minute in almost a month due to an ongoing assault investigation. Predictably, Antony didn't look sharp.
With Manchester United tasting defeat for the sixth time in all competitions – the most losses after 10 games since 1986 – will Ten Hag even be around to oversee the club's next Champions League match against Copenhagen?
Madrid's midfielders run the show
There was a lot of talk about Real Madrid's inability, or unwillingness, to spend big on a replacement for Karim Benzema this summer. Critics couldn't understand why they'd enter the season with Joselu as their only recognizable center-forward.
But the conversation seemed to overlook the goal-scoring potential of Madrid's gung-ho midfielders, a group that again proved its versatility in Tuesday's swashbuckling 3-2 win over Napoli.
Jude Bellingham and Federico Valverde were each involved in eight attacking sequences, as many as Vinicius Jr. and more than any other player on the pitch, and Eduardo Camavinga, playing again at left-back, joined the attack whenever he could. Bellingham created the first goal with an interception in the final third and scored for the eighth time in nine games off an incredible solo run that made Napoli's defenders backpedal like politicians under controversy. Valverde patrolled the right flank, taking up, as he usually does, various defensive and attacking roles, and when Madrid were probing for a winner, the Uruguayan, one of the game's great long-distance specialists, uncorked a spectacular half-volley deserving of the two deflections it took en route to goal.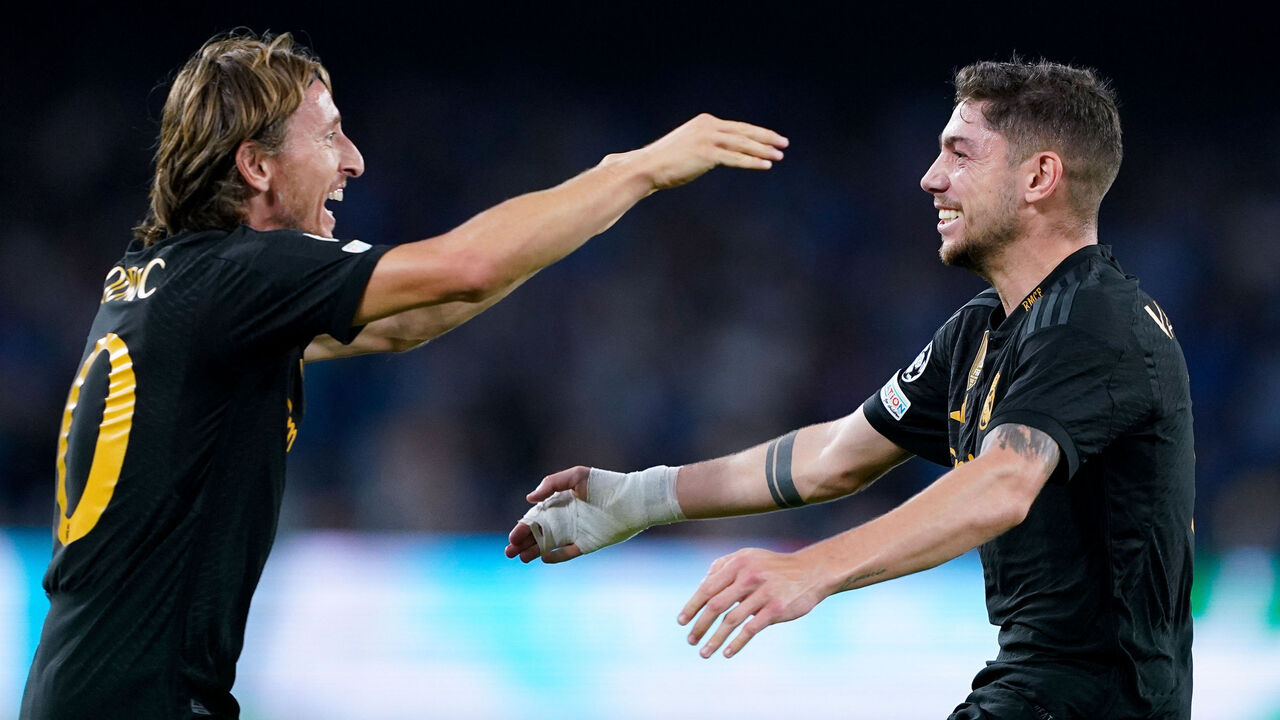 Luka Modric contributed off the bench as well. The 38-year-old restored Madrid's equilibrium just as Napoli threatened to knock them completely off balance. The Serie A champions had just leveled and the game was threatening to become a track meet. In just 25 minutes, Modric shut Napoli down, forcing them to shoot from distance.
That Madrid can even summon such a level-headed and experienced player off the bench is unfair. With that kind of midfield depth, expect Los Blancos to make another deep Champions League run.
Arteta pays price for Saka gamble
Arsenal's second Champions League game couldn't have gone much worse.
Along the way to dropping three points in an away defeat to Lens, Arsenal were dealt a blow that could have massive consequences going forward. Bukayo Saka's removal from the contest due to an apparent leg injury proved to be a pivotal moment and one that may not have even been necessary.
Arteta elected to start the 22-year-old despite his recent injury concerns rather than play it safe just days before what's undoubtedly Arsenal's biggest match of the season against Premier League rivals Manchester City.
The bet looked like it might pay off after Saka set up Gabriel Jesus' opening goal with his fifth assist in all competitions. But his evening was over 20 minutes later after going down to receive treatment for a non-contact injury. It was the third game in a row that Saka was forced off.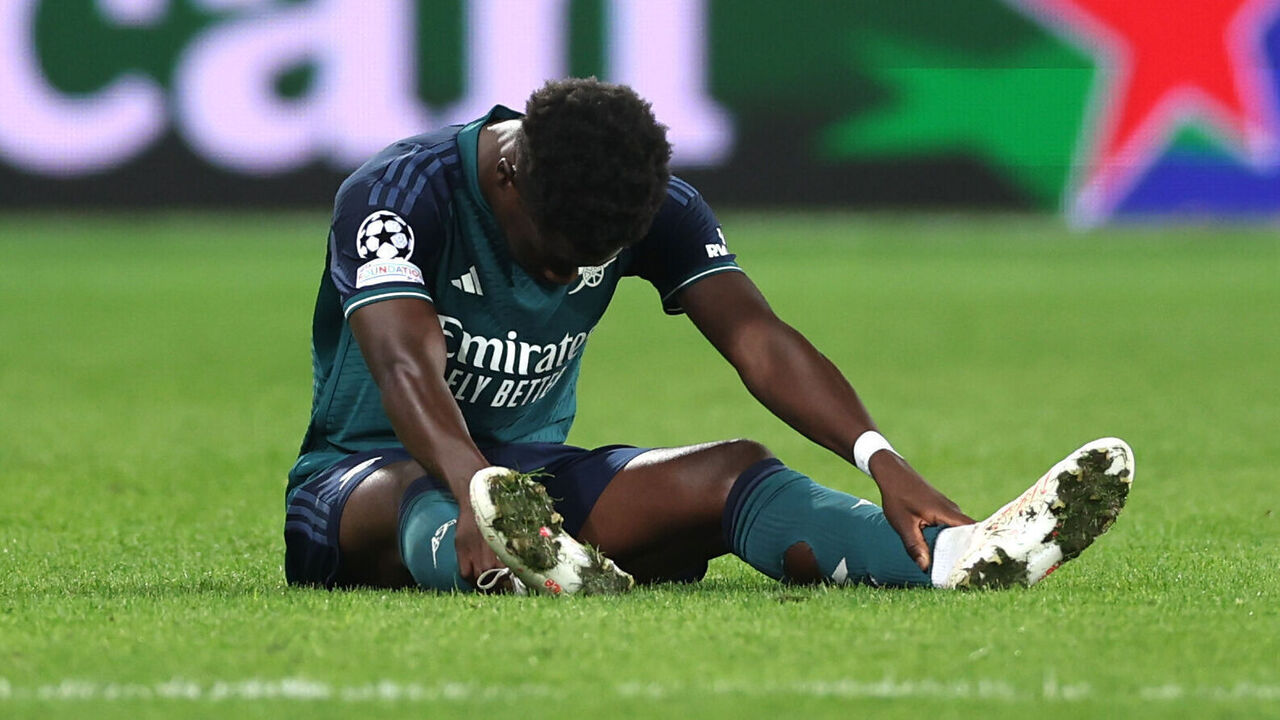 Arteta revealed after the contest that Saka injured himself on a backheel pass, adding that he had "no clue" about the winger's availability for Sunday's game in north London. Saka's durability provides a glimmer of hope, but that doesn't hide the fact that Arteta's gamble on his best player's fitness backfired at the worst possible time.
Lens deserve a ton of credit after securing their first Champions League win in 21 years with a positive attacking display. But Arsenal were ultimately undone after failing to strike a cohesive balance in their attack after Saka's removal.
With Saka trending toward joining the injured Gabriel Martinelli on the sidelines, Arteta will need to hash out an effective game plan and inspire his men to defy the odds against his former employers, Manchester City. Only three points Sunday can smooth over the bitterness of Tuesday's deflating loss.
Quick free-kicks
Another harsh lesson for Union Berlin
Anticipating a huge turnout for their first foray into the Champions League, Union Berlin decided to host their group stage matches at the Olympiastadion, the home of city rivals Hertha Berlin. The party swelled to over 70,000 people on Tuesday and turned to revelry when Sheraldo Becker gave Union an early 2-0 lead over Braga. Row upon row of fans clad in their sacred red attire bounced up and down.
But the celebration turned to agony in the second half, with Braga erasing the deficit before scoring the winner in the 94th minute. The German upstarts haven't played badly in the Champions League – they held Madrid goalless for 93 minutes in their opening match – but again learned a harsh lesson. They were powerless to stop Bruma's outrageous curling effort earlier in the second half but naive to let a low shot skip past them deep into stoppage time.
Bayern still a work in progress
Bayern Munich needed a goal from teenage substitute Mathys Tel to extend their winning streak in the Champions League group stage to 15 matches. Before that, they toiled mightily against Copenhagen's tight-knit defense, creating few genuine chances – despite controlling as much as 65% of possession – and going nearly the whole first half without a shot on target.
Tel's winning goal – which closely followed Jamal Musiala's equalizer – wasn't even the byproduct of the smooth passing sequences fans have come to expect from the serial Bundesliga champions. Goalkeeper Sven Ulreich hoofed the ball forward, Harry Kane nodded the ball into Thomas Muller's path, and Muller bought enough time for Tel to join the attack and fire home. It was a broken play and a rare buckle in Copenhagen's stronghold that created the breakthrough, not a play Bayern had developed on the training pitch.
Stat of the day
Will Bayern Munich's group stage superiority finally pay off?
Tweet of the day
Lens gave Europe another reason to take Ligue 1 seriously.
Saudi Arabia transfer roundup: Who's been signed, and who could be next?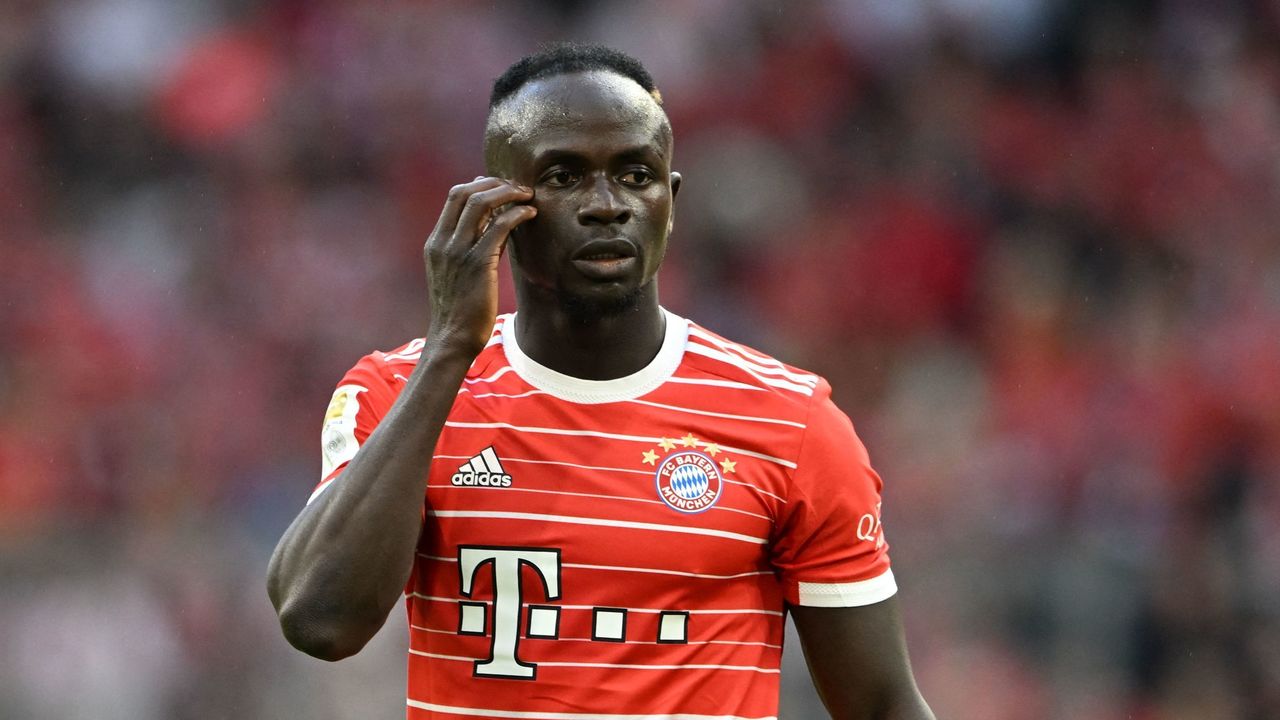 The Saudi Pro League has upended the transfer market. Bankrolled by the endless riches of the Public Investment Fund (PIF), the kingdom's sovereign wealth fund that manages some $700 billion in government money, Saudi Arabia has attracted some of world football's biggest stars. The arrival of Cristiano Ronaldo in December opened the floodgates, starting a trend that has evolved into arguably the biggest ongoing story of the summer window. Here's a look at who's already made the lucrative switch to the Middle East and who could be next in line to bolster their bank account.
Already signed ?
Any impulses to dismiss Ronaldo's opulent signing as a one-off were extinguished when Ballon d'Or holder Karim Benzema followed his former Real Madrid teammate to Saudi Arabia in a deal believed to be worth €400 million over two years. The dominoes haven't stopped falling since.
Karim Benzema (Al-Ittihad) – free transfer from Real Madrid
N'Golo Kante (Al-Ittihad) – free transfer from Chelsea
Ruben Neves (Al Hilal) – reported £47M transfer from Wolves
Kalidou Koulibaly (Al Hilal) – reported £17M transfer from Chelsea
Edouard Mendy (Al-Ahli) – reported £16M transfer from Chelsea
Marcelo Brozovic (Al Nassr) – reported €18M transfer from Inter
Jota (Al-Ittihad) – reported £25M transfer from Celtic
Roberto Firmino (Al-Ahli) – free transfer from Liverpool
The recruitment effort hasn't been limited to just players, either. Prominent coaches have also made the switch lately.
Jorge Jesus – Al Hilal
Steven Gerrard – Al-Ettifaq
Luis Castro – Al Nassr
Robbie Fowler – Al-Qadsiah (second division)
Who could be next? ?
The PIF is keen to keep adding notable players to its ever-growing stable of stars after assuming control of Saudi Arabia's four biggest clubs – the league's founding members Al-Ahli, Al-Ittihad, Al Hilal, and Al Nassr.
Neymar: Eager to boost the rivalry between Riyadh-based clubs Al Nassr – Ronaldo's team – and Al-Hilal, Saudi delegates reportedly went to Paris to gauge Neymar's interest in joining the latter after they whiffed on Lionel Messi. Having recently tried to offload the Brazilian, PSG would welcome the deal.
Sadio Mane: After acquiring Firmino, Al-Ahli are reportedly looking to reunite the Brazilian forward with his former Liverpool teammate Mane. The Senegalese attacker endured a difficult first season at Bayern Munich, but a reunion with Firmino could help him rediscover his best form.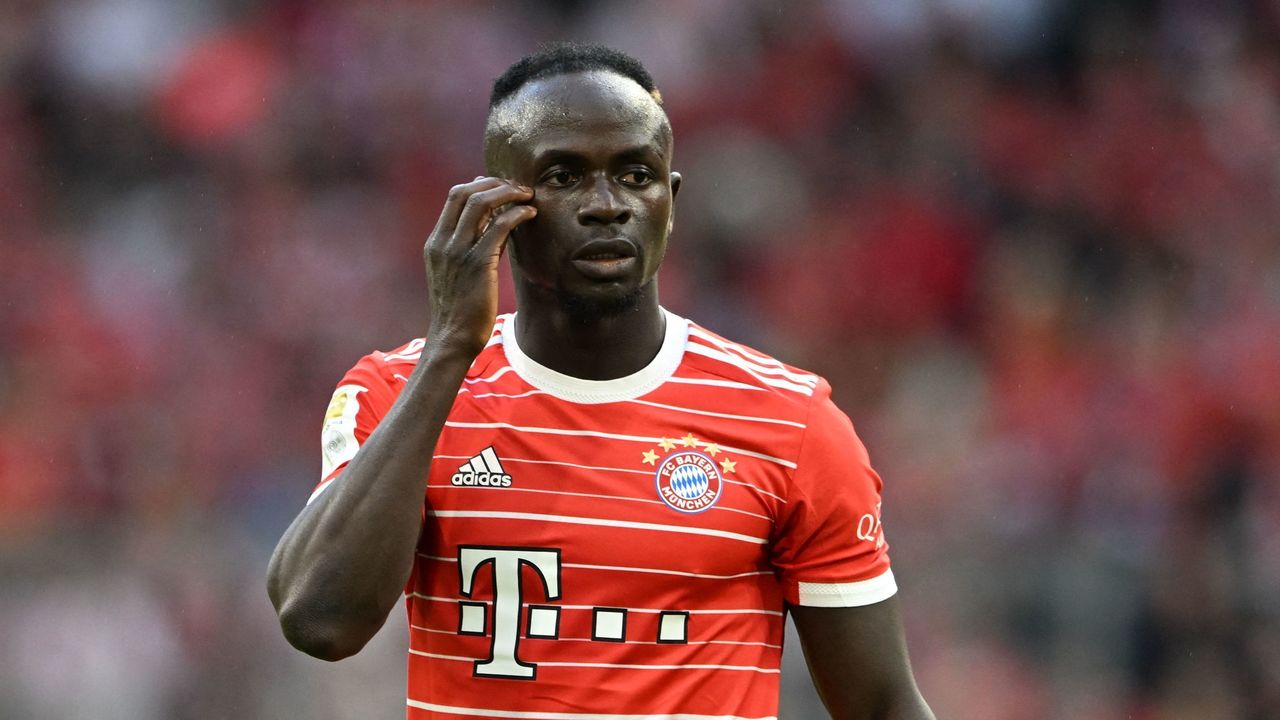 Bernardo Silva: Al Hilal are reportedly offering the Portuguese international a monstrous deal worth around £500,000 per week; that would more than triple his already hefty salary at Manchester City. Though Silva prefers to remain in Europe, he's said to be tempted by the Saudi offer.
Hakim Ziyech: The Moroccan winger's switch to Al Nassr is in limbo after a knee issue reportedly scuppered his medical – something Ziyech appeared to scoff at on social media. Clearly not part of Chelsea's long-term plans, a move to Saudi Arabia could be revived.
Seko Fofana: One of the best midfielders in Ligue 1 last season, Fofana captained RC Lens to a second-place finish and an unlikely berth in the Champions League. However, he may not take part in that European adventure, as the French club confirmed negotiations are ongoing with Al Nassr.
Lorenzo Insigne: Despite Toronto FC's wretched season, the pint-sized Italian has publicly said he's content at the club. But his recent decision to change agents – Insigne's now represented by CAA Stellar, one of the sport's premier agencies – has coincided with reports of talks with a Saudi club.
Gianluigi Buffon: The iconic goalkeeper has yet to decide his next move; retirement remains an option for the 45-year-old. Buffon, who has one year remaining on his contract with Parma, has been offered a deal worth €30 million to play in Saudi Arabia, according to Italian outlet Corriere dello Sport.
Has anyone rejected the move? ?
Though the prospect of (even more) obscene wealth is enticing, not everyone has jumped at the chance to play in Saudi Arabia.
Lionel Messi: The biggest fish in the pond didn't bite. Re-establishing the vaunted Ronaldo-Messi rivalry was clearly one of Saudi Arabia's goals. It nearly came to fruition, but Messi ultimately opted to join Inter Miami in MLS. He turned down a Saudi offer thought to be worth €400 million per year.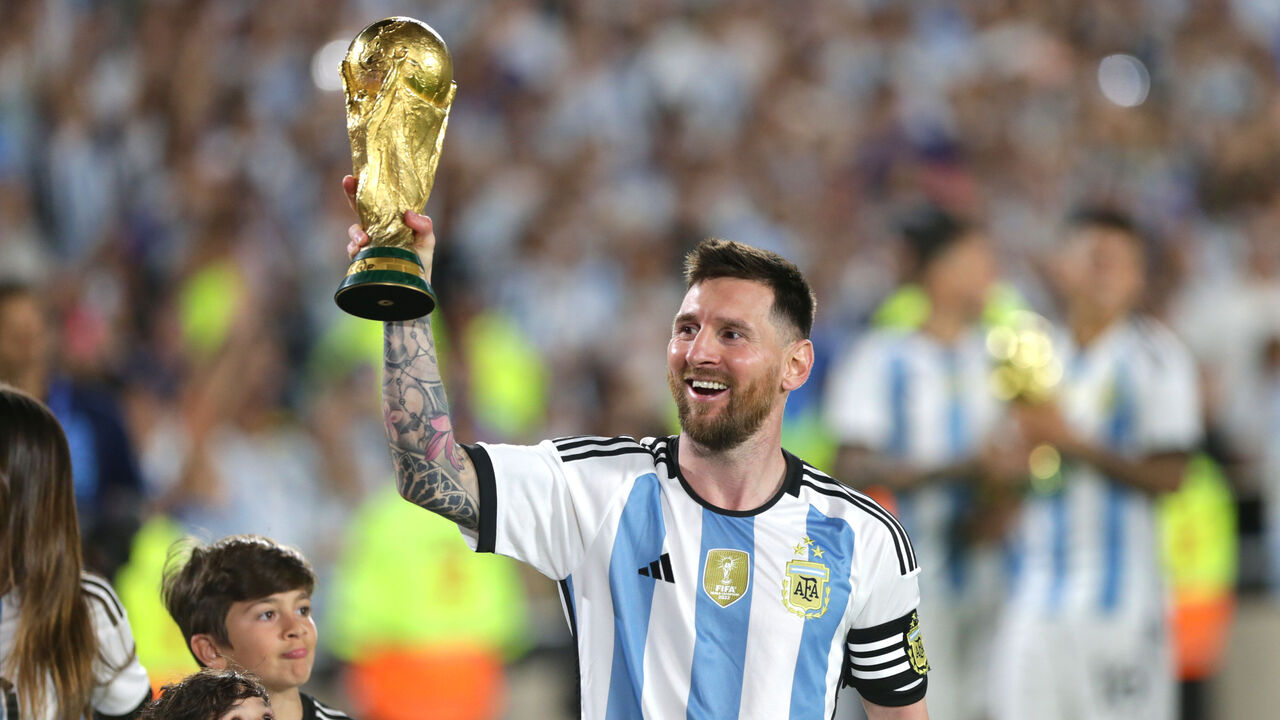 Luka Modric: Modric maintained that he wanted to re-sign with Real Madrid, and that's precisely what happened despite rumblings of a healthy offer from Saudi Arabia. The revered Croatian midfielder and 2018 Ballon d'Or winner ultimately extended his stay in the Spanish capital for one more year.
Son Heung-Min: Courted by Al-Ittihad, who reportedly offered him €30 million per season, the Tottenham forward made his stance clear. Son said he still has much to accomplish in England, adding: "Money doesn't matter to me now, and the pride of playing … in my favorite league is important."
Jose Mourinho and Massimiliano Allegri: Al Hilal reportedly approached both high-profile Serie A managers this summer, initially offering Mourinho €30 million per year. When the Roma tactician rebuffed that, the club turned to Allegri. But he also said no, turning down €20 million annually to stay with Juventus.
Other marquee names to spurn Saudi Arabia's advances reportedly include Thiago Alcantara, Wilfried Zaha, and Jamie Vardy.
Predicting where soccer's top 20 free agents will sign this summer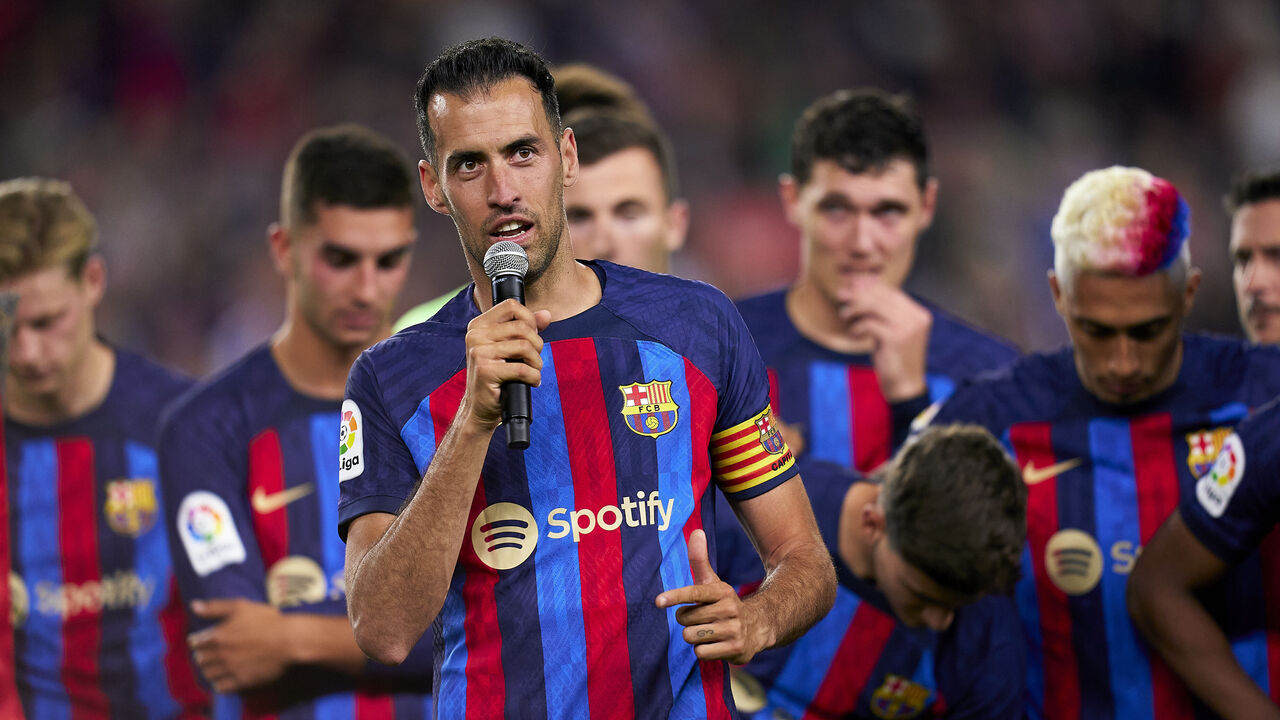 Lionel Messi and Karim Benzema, the two biggest fish in the pond, have already been snapped up – along with several others – but the list of players still available on the open market remains loaded. "Free" may be a misnomer – agent fees and signing bonuses have never been so large – but the absence of a transfer fee makes these footballers hugely desirable. Below, we're guessing the landing spots for 20 of the best players available on a Bosman.
Jordi Alba ??
Age: 34
Position: Left-back
Potential suitors: Inter Miami, Inter Milan, Atletico Madrid, Saudi clubs
After 11 decorated years and over 450 appearances for Barcelona, Alba agreed to terminate his contract one year early and become a free agent. A vital outlet down the left flank in Catalonia – and for so long one of Messi's favorite passing targets – the veteran has reportedly held exploratory talks with Inter Miami about reuniting with the Argentine. If the MLS club can get creative with its roster construction, a deal makes sense for everyone.
? Prediction: Signs for Inter Miami
Jonathan Bamba ??
Age: 27
Position: Winger
Potential suitors: Fiorentina, Atalanta
Bamba starred for Lille as they won the French title in 2021, but he fell by the wayside as Europe's top clubs circled around his teammates. Though he rebounded last term with a modest return of six goals and seven assists in Ligue 1, interest has been lacking. But his versatility remains an asset. Atalanta know talent when they see it and could give Bamba the platform he needs to shine again.
? Prediction: Signs for Atalanta
Sergio Busquets ??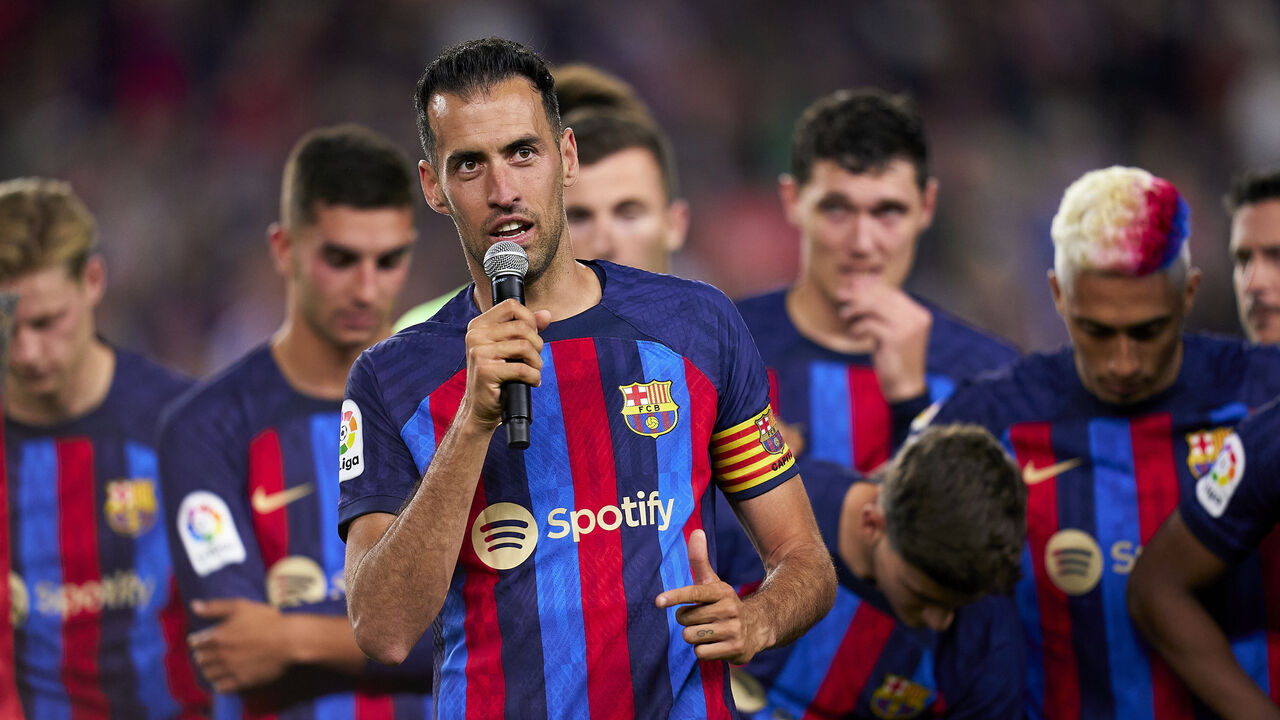 Age: 34
Position: Defensive midfielder
Potential suitors: Inter Miami, Saudi clubs
Inter Miami's interest in Busquets actually predates Messi's revelation of his intention to join; the MLS club, in a not-so-subtle wink, has left its No. 5 shirt vacant this season. The American outfit is aiming to sign the Spanish maestro without using a Designated Player slot, which would mean the deal comes in at $1.65 million or less, according to The Athletic. Financial gymnastics would be required to make all the pieces fit under the league's convoluted roster rules.
? Prediction: Signs for Inter Miami
Dani Ceballos ??
Age: 26
Position: Central midfielder
Potential suitors: Real Madrid, Real Betis, Atletico Madrid
Ceballos' decision all hinges on how far into the future he's looking. Real Madrid reportedly offered him a new three-year deal worth around €5 million annually, but his hesitance relates to playing opportunities. Those chances will dwindle in 2023-24 given Madrid's loaded midfield, but with Toni Kroos and Luka Modric likely only staying for one more season at most, minutes should eventually open up for the crafty Spanish technician.
? Prediction: Re-signs with Real Madrid
David De Gea ??
Age: 32
Position: Goalkeeper
Potential suitors: Manchester United, Saudi clubs
De Gea, though still capable of making spectacular saves, simply isn't comfortable enough with his feet to be the undisputed starting goalkeeper for an Erik ten Hag side. Manchester United want to retain his services – albeit on heavily reduced terms – and negotiations over a new deal are reportedly advanced. Should he spurn the Saudi Arabian advances, he'll almost certainly have competition between the sticks at Old Trafford next year.
? Prediction: Re-signs with Manchester United
Angel Di Maria ??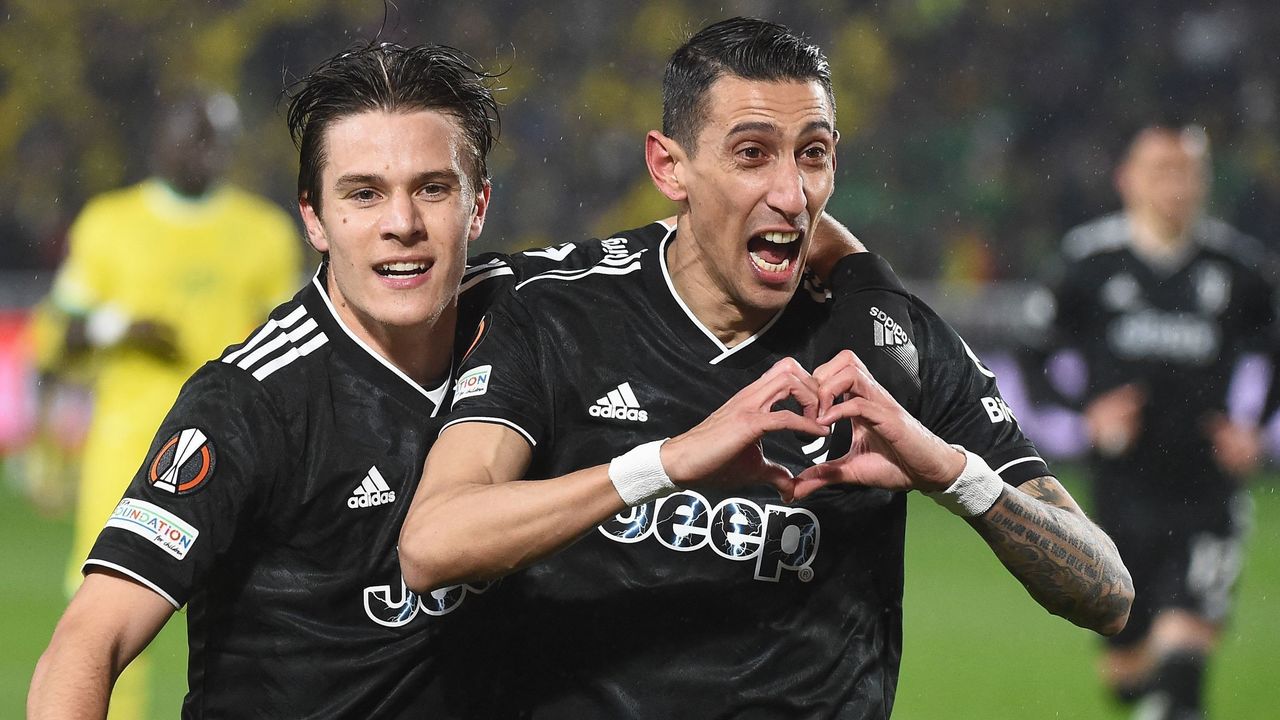 Age: 35
Position: Winger
Potential suitors: Benfica, Inter Miami, Rosario Central, Saudi clubs
Di Maria has admitted that he'd like to return to hometown club Rosario Central before retiring, but, as he showed at the World Cup, he's still capable of creating magic in the upper echelons of football. Another romantic reunion could be on the cards instead. Benfica will likely lose Goncalo Ramos this summer, and, after selling Darwin Nunez last year, need to restock in their bid to retain the Portuguese title. A short-term deal makes sense here.
? Prediction: Signs for Benfica
Edin Dzeko ??
Age: 37
Position: Striker
Potential suitors: Fenerbahce, Saudi clubs
Dzeko only scored nine Serie A goals this season, but that came in reduced playing time; his scoring numbers per 90 minutes were right in line with his career marks. The veteran still has plenty to offer, as he showed in the Champions League semifinals. With changeover expected on the blue side of Milan this summer, Dzeko, one of the more under-appreciated strikers of his generation, will likely move on.
? Prediction: Signs for Fenerbahce
Roberto Firmino ??
Age: 31
Position: Forward
Potential suitors: Real Madrid, Inter Milan, Saudi clubs
Benzema's departure creates a clear void in Real Madrid's attack, and with Kylian Mbappe a virtual lock to play for Los Blancos at some point in the near future, Firmino feels like the perfect player to bridge the gap. The Brazilian has the same selfless streak and big-game ability as Benzema, making him the perfect mentor to compatriots Vinicius Junior and Rodrygo. Firmino promises to be as good of a free transfer as Antonio Rudiger and David Alaba were.
? Prediction: Signs for Real Madrid
Ilkay Gundogan ??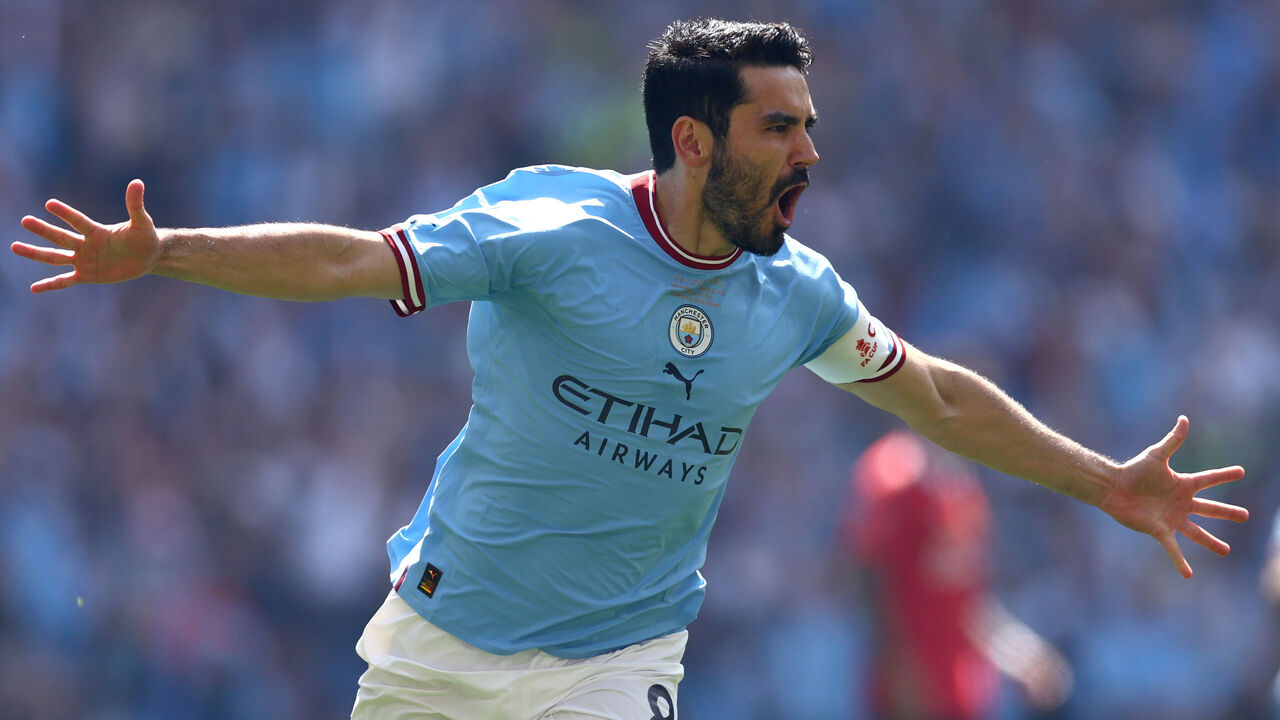 Age: 32
Position: Central midfielder
Potential suitors: Manchester City, Barcelona, Arsenal, Borussia Dortmund
Gundogan's late-season heroics helped Manchester City win the treble, raising his profile just as he hit free agency. Now, City are reportedly trying to re-sign the German, and his chances of staying seem high. Barcelona don't appear to have the wherewithal to offer the 32-year-old the wages he desires as he seeks what's likely to be his last lucrative contract. Arsenal have bigger targets in mind, and a return to Dortmund feels more romantic than realistic.
? Prediction: Re-signs with Manchester City
Daichi Kamada ??
Age: 26
Position: Attacking midfielder / forward
Potential suitors: AC Milan
All signs indicate Kamada will join AC Milan in the coming weeks. The club's decision to fire Paolo Maldini as technical director has only delayed Kamada's arrival. But it's silly season, and until the Japanese midfielder signs, he remains an eligible free agent with a creative spark and envious passing range. Kamada was particularly impressive during Eintracht Frankfurt's Europa League run in 2021-22.
? Prediction: Signs for AC Milan
Inigo Martinez ??
Age: 32
Position: Center-back
Potential suitors: Barcelona
Martinez has reportedly had an agreement in place with Barcelona for months. Normally, that would take him out of contention here and put him in the same vein as defenders like Milan Skriniar (PSG), and Evan Ndicka (Roma), whose next moves are all but finalized. But Barca's murky financial situation makes it hard to consider any signing a foregone conclusion until the player is pictured holding the iconic Blaugrana kit. It should just be a matter of time, though.
? Prediction: Signs for Barcelona
Luka Modric ??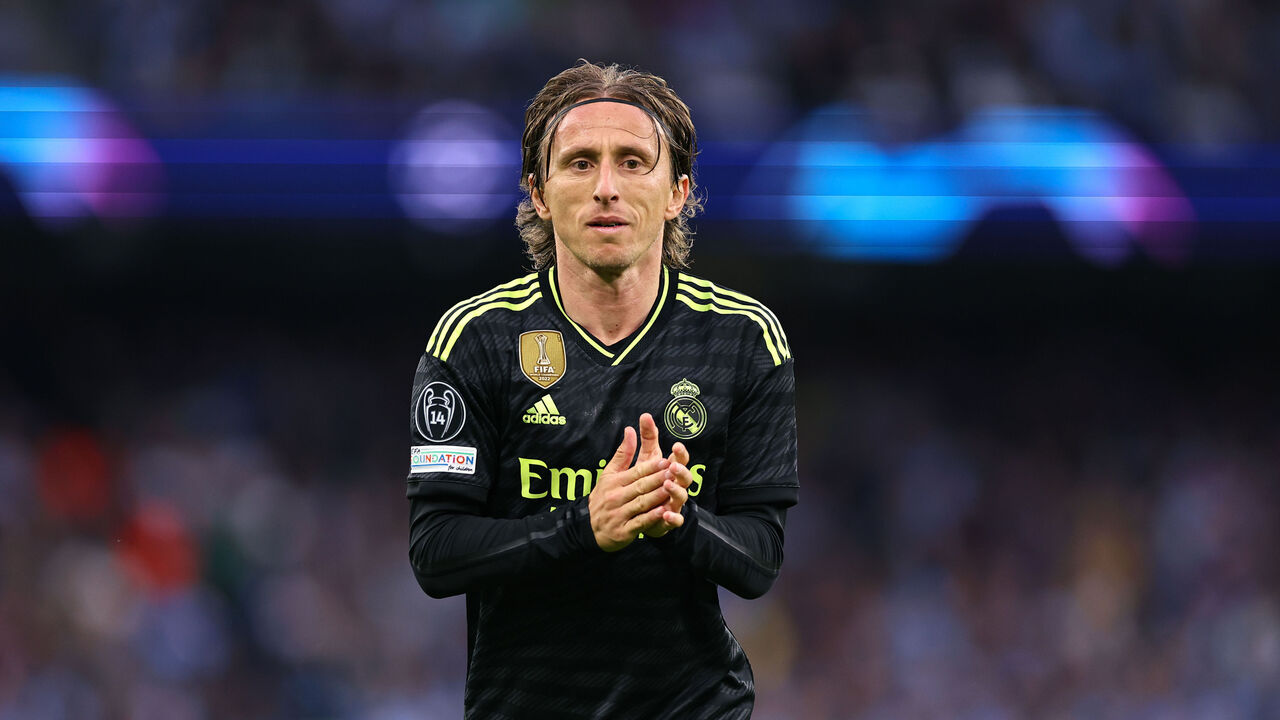 Age: 37
Position: Central midfielder
Potential suitors: Real Madrid, Saudi clubs
Modric wants to remain at Real Madrid, and the expectation for months has been that he'll do just that. But while Kroos' one-year extension seems all but finalized, recent updates on the Croatian icon's status have been scant. His minutes will shrink in the wake of Jude Bellingham's arrival – Modric made his fewest La Liga starts since 2014-15 this past season – but Carlo Ancelotti is keen on keeping him to help facilitate the changing of the midfield guard.
? Prediction: Re-signs with Real Madrid
Adrien Rabiot ??
Age: 28
Position: Central midfielder
Potential suitors: Juventus, Manchester United, Liverpool
Rabiot is coming off his best-ever statistical season, scoring eight goals for Juventus in 2022-23. Was it a contract-year anomaly, or is the Frenchman, now in his prime, finally hitting his peak? Juve would like to extend his stay, but a lack of European football next season, combined with the hefty financial demands of his mother and agent, Veronique, make that unlikely. Manchester United, after coming very close to a deal last summer, remain interested.
? Prediction: Signs for Manchester United
Sergio Ramos ??
Age: 37
Position: Center-back
Potential suitors: Saudi clubs
Ramos appears next in line to join some of his illustrious former teammates in Saudi Arabia. The Spanish defender, lauded by PSG for his "leadership" upon announcing his departure, actually started 31 league matches this past season and likely could continue playing in Europe if there were concrete interest. But, to date, Al-Ahli are the only rumored suitor. Considering the cash they'll be tabling, the prospect of one last (enormous) payday will be tempting.
? Prediction: Signs for Al-Ahli
Alexis Sanchez ??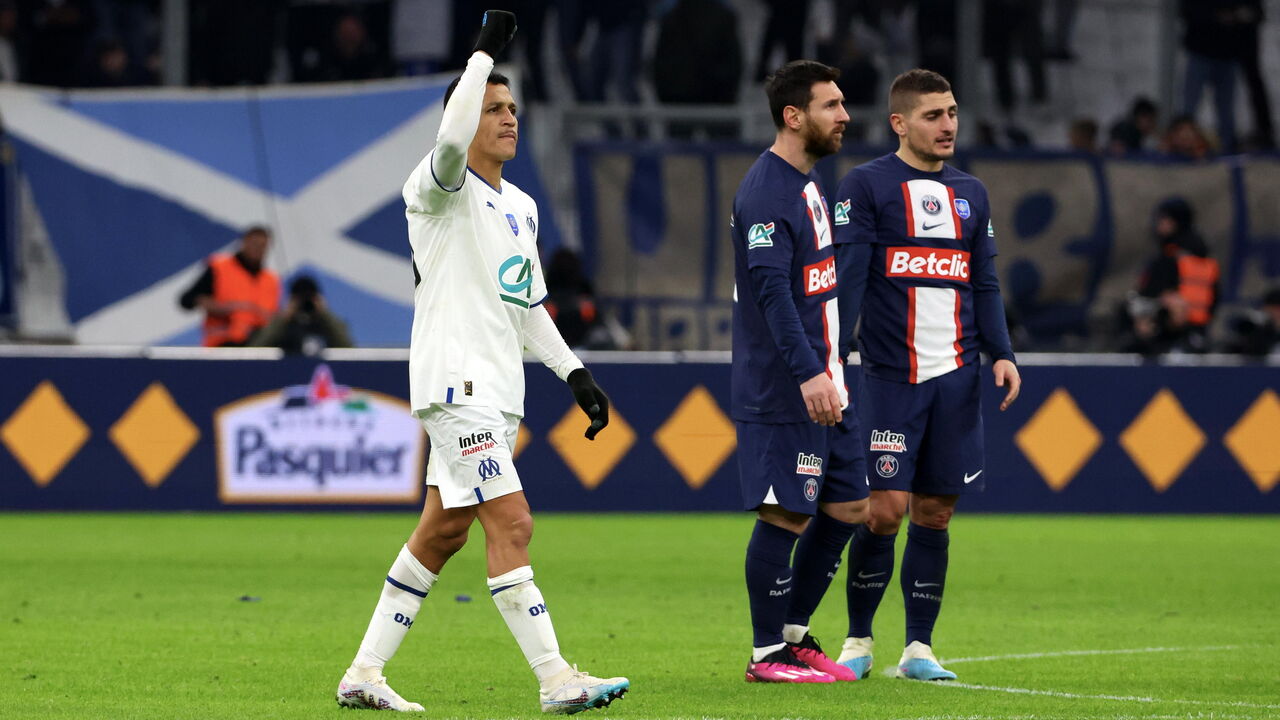 Age: 34
Position: Forward
Potential suitors: Marseille, Arsenal, West Ham United
Marseille didn't know what they were getting when they signed Sanchez from Inter Milan last summer. The Chilean hadn't started more than 12 league matches in a single season since the 2017-18 campaign. But Sanchez rediscovered his form in southern France, scoring 14 league goals across 32 starts to help Marseille finish third. Returning to Premier League is an option, but would it help him extend his career?
? Prediction: Re-signs with Marseille
Stephan El Shaarawy ??
Age: 30
Position: Winger / forward
Potential suitors: Roma, AC Milan, Fenerbahce, Besiktas
Coming off his best scoring season since 2018-19, El Shaarawy proved, in limited minutes, that he can still make an impact, particularly as a late-game weapon running at tired defenders. Roma are trying to retain his services, but the biggest push comes from Turkey, where Vincenzo Montella is reportedly on the verge of taking the Fenerbahce job. The tactician, familiar with his compatriot's talents from his time in Italy, could be the decisive factor here.
? Prediction: Signs for Fenerbahce
Ellyes Skhiri ??
Age: 28
Position: Defensive midfielder
Potential suitors: Sevilla, Roma, Borussia Dortmund
Skhiri has quietly developed into one of Europe's most effective two-way defensive midfielders. Few players in his position are as good as cutting up passes, and with 25 goal contributions in 129 Bundesliga appearances, Skhiri has a healthy appetite going forward. Skhiri is Declan Rice at a fraction of the cost, the perfect signing for budget-conscious Roma, who need an upgrade on Bryan Cristante and Nemanja Matic.
? Prediction: Signs for Roma
Marcus Thuram ??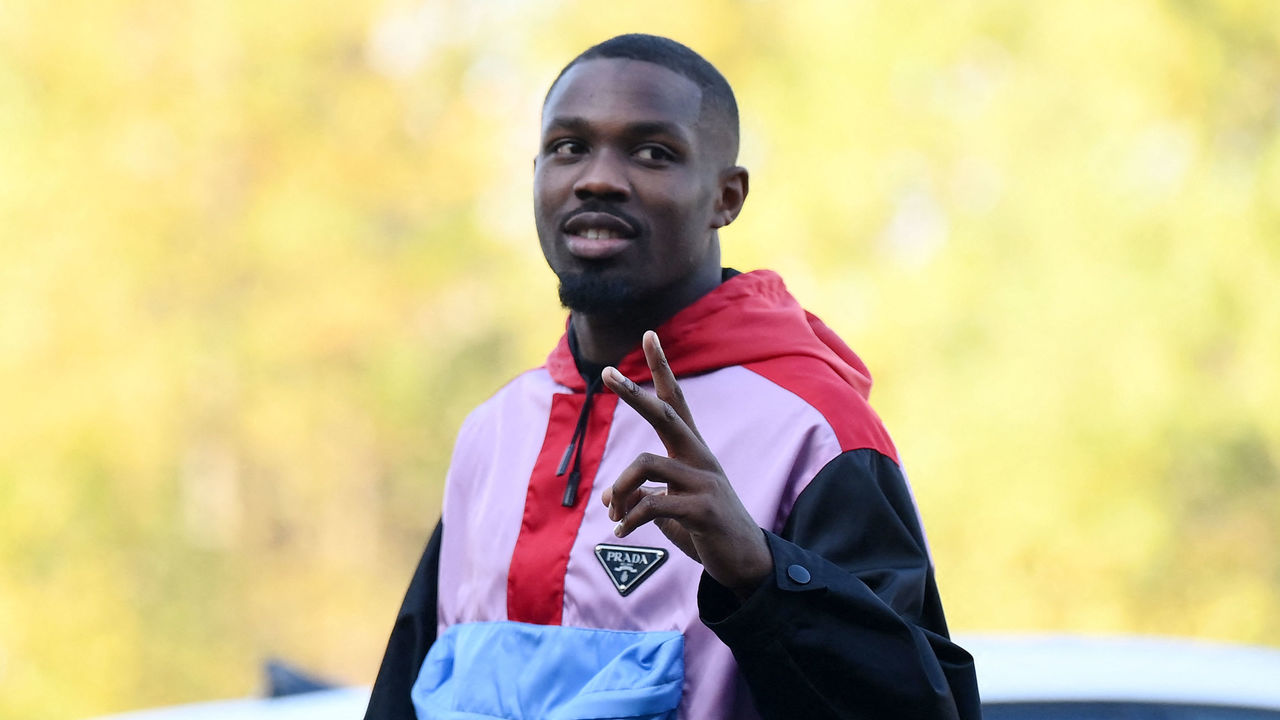 Age: 25
Position: Forward
Potential suitors: PSG, Chelsea, Inter Milan, AC Milan, Juventus
With Messi out of the equation, Thuram should be the hottest free agent around, especially with so many high-profile clubs seeking a striker. The astronomical valuations for the likes of Harry Kane and Victor Osimhen, while warranted, make Thuram all the more enticing. Players with his pedigree – a French international who's only 25 and coming off a Bundesliga season in which he racked up 19 goal contributions – aren't often available for "free."
? Prediction: Signs for PSG
Adama Traore ??
Age: 27
Position: Winger
Potential suitors: Wolves, Real Betis
It feels like the moment for Traore to make the permanent leap up to one of Europe's heavyweights has passed. Those chances can be fleeting, and circumstances, especially surrounding his Barcelona loan, worked against him. Stability might be the best thing for the brawny Spaniard at this point. With Julen Lopetegui reportedly deciding to remain in Wolverhampton, the club can offer him that – along with healthy Premier League wages.
? Prediction: Re-signs with Wolves
Wilfried Zaha ??
Age: 30
Position: Winger / forward
Potential suitors: Crystal Palace, PSG, Marseille, Saudi clubs
Crystal Palace did well to hold onto Zaha for as long as they did. Few players outside of the Premier League's top clubs generated as much interest as the Ivory Coast international did over the years. Now, the choice is all his. It's clear he wants to take the next step; otherwise, he'd have already accepted an offer to play Saudi Arabia for £30 million per year. PSG can offer him riches and the chance to play in the Champions League.
? Prediction: Signs for PSG
Already signed this summer
Lionel Messi – intends to join Inter Miami
Karim Benzema – joined Al-Ittihad
Youri Tielemans – joined Aston Villa
Alejandro Grimaldo – joined Bayer Leverkusen
Ramy Bensebaini – joined Borussia Dortmund
Naby Keita – joined Wolfsburg
Konrad Laimer – joined Bayern Munich
Houssem Aouar – joined Roma
Chris Smalling – re-signed with Roma
Raphael Guerreiro – reportedly joining Bayern Munich
Evan Ndicka – reportedly joining Roma
Caglar Soyuncu – reportedly joining Atletico Madrid
Milan Skriniar – reportedly joining Paris Saint-Germain
Marco Asensio – reportedly joining Paris Saint-Germain
N'Golo Kante – reportedly joining Al-Ittihad
Mahmoud Dahoud – reportedly joining Brighton
Stefan De Vrij – reportedly re-signing with Inter
Toni Kroos – reportedly re-signing with Real Madrid