Key thoughts and analysis from Tuesday's Champions League action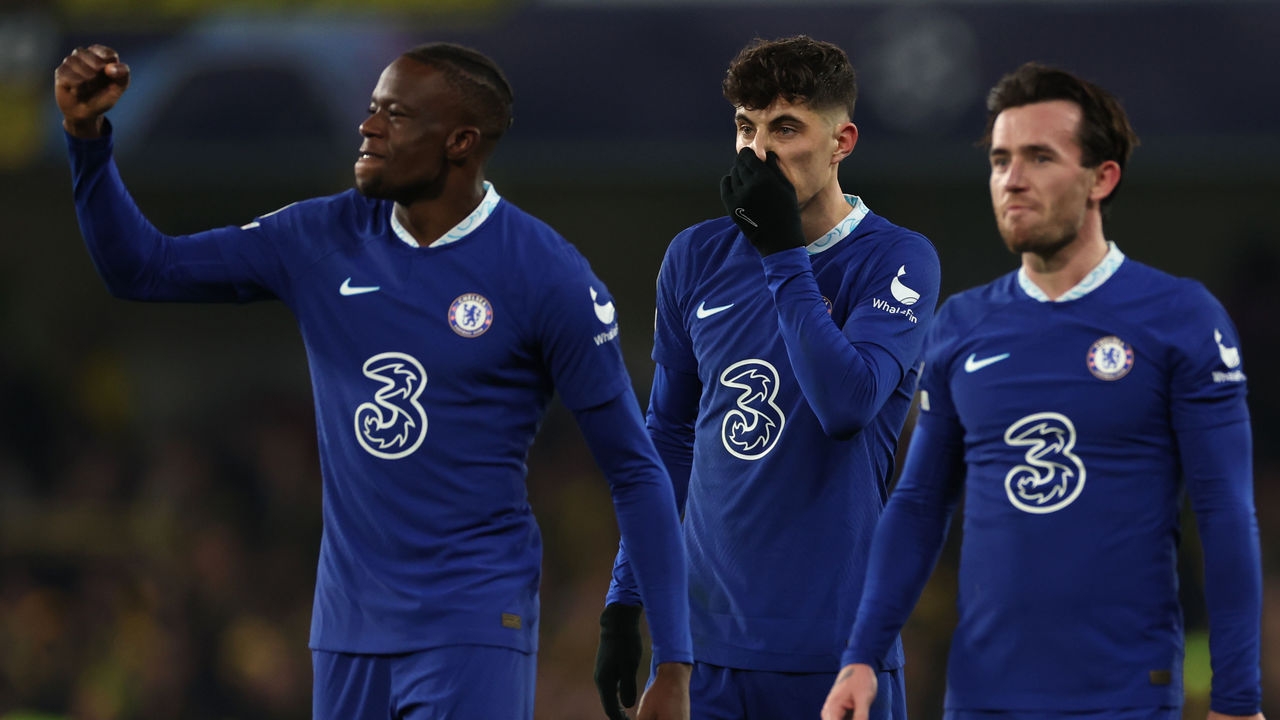 The Champions League last 16 rumbles on this week, as the first four quarterfinalists are being decided. Below, we dissect the biggest talking points from Tuesday's action in Europe's premier club competition.
Chelsea finally find their confidence
For the first half hour of Chelsea's pivotal Champions League clash against Borussia Dortmund, scoring seemed like the most onerous task in the world. Raheem Sterling panicked when sent through on goal, dawdling when more confident strikers would do something – anything – to get the ball out from underneath them. Kai Havertz, who hadn't scored in any of his last seven matches, struck the post, and the ball somehow skipped across the goal line and out of harm's way. Chelsea created chances but couldn't finish any of them.
Then something clicked. Sterling banged one home at what seemed like the 11th time of asking, lifting the heaviness around Stamford Bridge. Havertz retook the penalty he had missed, picking out the same bottom right corner he targeted with his first attempt.
In that half-hour stretch, Chelsea were a blur of motion. All they wanted to do was score. Even Marc Cucurella and Kalidou Koulibaly joined the rush. You could hardly tell this side from the one that toiled to get on the scoresheet in previous fixtures. If not for a couple of marginal offside calls, they'd have won 4-0.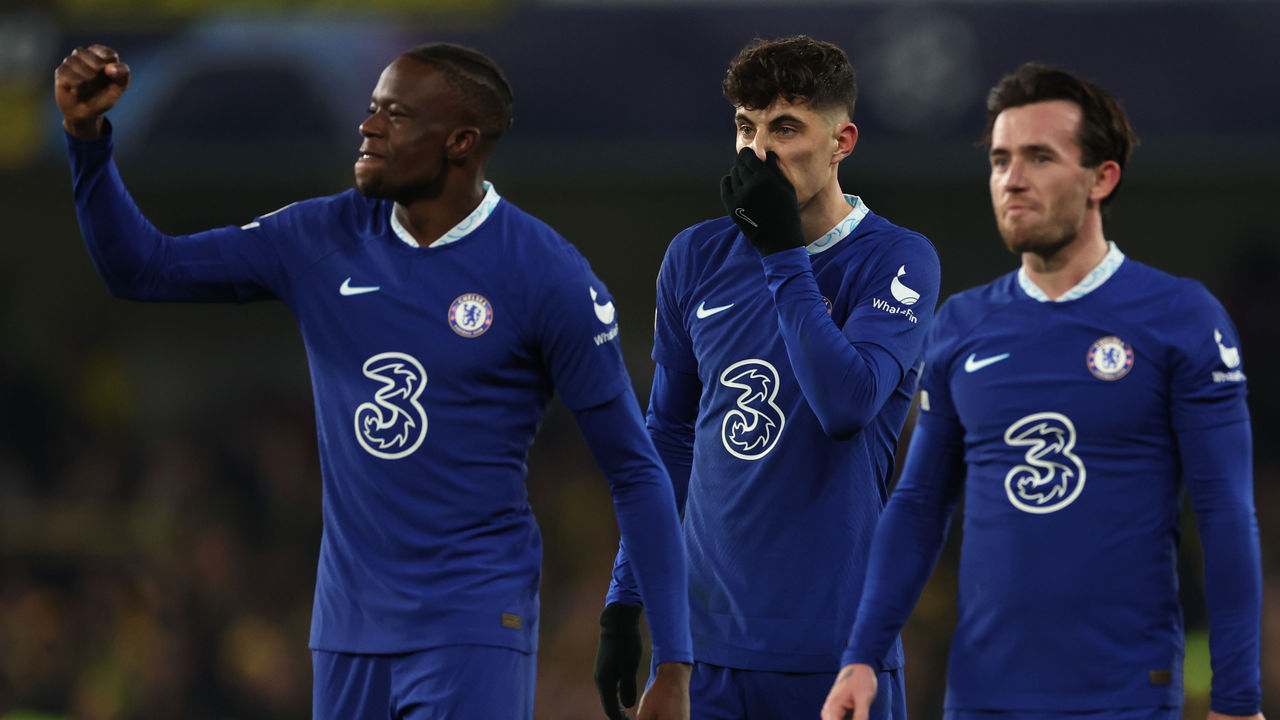 This was a long time coming. Chelsea hadn't scored multiple goals in any match since Dec. 27. Injuries certainly played a part, but for the longest time, the west London side had no attacking impetus. The players didn't create particularly much or defend particularly well.
But head coach Graham Potter stayed the course. He managed to keep spirits high in training – even while dealing with death threats sent to him and his family. You could tell his players were up for this game. Potter's back three pressed high, choking Dortmund's attack before it could really get going. Cucurella was particularly aggressive, playing the kind of defense-splitting passes few expected him to play from the left center-back position.
Chelsea could of course revert to their old habits over the coming games. But that flurry of action in the middle of the game promised better things to come.
Handball rule continues to divide
What exactly is a handball offense? The International Football Association Board, which issues the laws of the game, says a "deliberate" offense occurs when a player moves their hand or arm toward the ball. A player is also at fault if they make their body bigger when their hand or arm is in an unnatural position.
Neither of these things seemed absolutely, undoubtedly true when Chelsea's Ben Chilwell struck Dortmund defender Marius Wolf's hand just inside the penalty area. Wolf was turning away when the shot was taken, his head looking in the opposite direction, ruling out deliberate handball. His hand wasn't necessarily in an unnatural position, either. The German full-back wasn't flailing his arm or stretching it out to make his body bigger. He was turning away, and his arm was still reasonably close to his body. But because Chilwell shot a yard away, Wolf couldn't pull his entire arm in time.
Ultimately, match official Danny Makkelie reviewed the footage on the pitchside monitor and determined enough was there to award a penalty. Was Wolf's arm out? Yes, undoubtedly so, but the circumstances here created reasonable doubt. The original non-call was not, by definition, a clear and obvious error.
The biggest issue here is enforcement. ESPN's de facto rules official, Dale Johnson, tweeted that "competitions differ" when these calls are made. "I doubt the VAR would give it in the Premier League," Johnson added.
Former FIFA referee Manuel Grafe expressed frustration at the call as well, saying these interpretations cause a kind of "injustice." Sometimes they're given, and other times not.
Quick free-kicks
Chelsea's Kepa earning his keep in goal
Kepa Arrizabalaga is redeeming himself one save at a time. It has been a strange and confusing year and a half for Chelsea's beleaguered goalkeeper, who's gone from afterthought to undisputed starter without fuss or fanfare. The club had no choice but to turn to Kepa once Edouard Mendy fractured his finger in January. But Mendy was losing his grip on the job before that. The world's best goalkeeper in 2021 made a series of errors over the following year, and his confidence plummeted. Kepa stepped in and performed reasonably well as the rest of his teammates struggled and made two key saves Tuesday to keep Dortmund at bay when they threatened to take a foothold in the match. The world's most expensive goalkeeper is in his second act as Chelsea's No. 1, and it's worth watching.
Injuries catch up to Dortmund
You can only overcome key injuries for so long. Eventually, they catch up to you. That's not the sole reason Dortmund were beaten by Chelsea on Tuesday – the Blues, as outlined above, delivered their best performance in months – but, clearly, Dortmund's list of absentees loomed large at Stamford Bridge. Missing Youssoufa Moukoko and Karim Adeyemi zapped Dortmund of any spark up front or ability to stretch the field and get behind the Chelsea backline. The latter, in particular, lit up the first leg with his spectacular solo goal. That type of gamebreaking ability was absent Tuesday as Dortmund were largely contained by Chelsea's defense. Losing Julian Brandt in just the fifth minute to an apparent hamstring issue only compounded the matter; the creative German international was one of Dortmund's best players during their now-snapped unbeaten run to start 2023. As a result, Sebastien Haller was mostly a non-factor in the match, touching the ball just once inside the Chelsea penalty area as Koulibaly neutralized his impact before he was taken off for the more mobile Donyell Malen in the 77th minute.
Benfica can beat anyone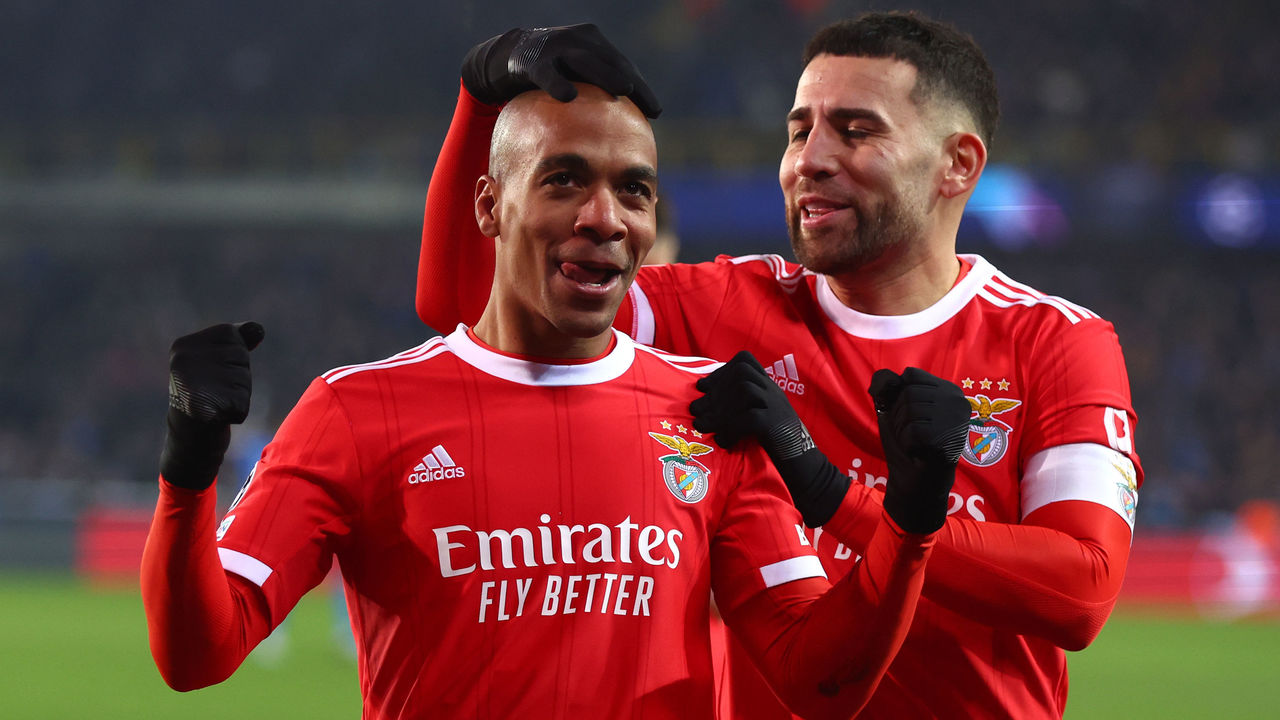 Sleep on Benfica at your peril. Roger Schmidt's team has been a bulldozer this season, the latest impressive outing coming in a 5-1 romp against Club Brugge that capped a dominant 7-1 aggregate triumph. As a result, the Portuguese giants are off to the Champions League quarterfinals for the second consecutive season. Benfica haven't missed a beat since selling star midfielder Enzo Fernandez to Chelsea in January; Goncalo Ramos is establishing new records seemingly every time he steps on the pitch, Joao Mario has scored in five consecutive Champions League matches, and the machine that Schmidt has built just keeps chugging along. Benfica, eight points clear at the top of the table in Portugal, will fancy their chances of beating absolutely anybody in the next round, especially at the Estadio da Luz, where they're unbeaten this season, having won 16 of 18 matches across all competitions.
Parker's time almost up
Scott Parker has been an unmitigated disaster at Club Brugge. The Belgian side fired Carl Hoefkens in late December despite a stirring run to the Champions League knockout stages, citing poor domestic form as the reason behind the decision, and then made the surprising decision to appoint Parker as his replacement. They would surely like a mulligan right about now. The Englishman has won just two out of his 12 matches at the helm, with the 7-1 aggregate hammering against Benfica the latest humbling setback. Benfica have been steamrolling nearly everything in their path this season, but the meekness of Brugge's performance Tuesday signified a team totally lacking in confidence right now. Parker's squad has tumbled to fourth in the Belgian top flight, a whopping 21 points adrift of first place, and the brightest point of the season – the inspiring Champions League run – ended with a harsh thud. The former Fulham and Bournemouth manager may have already overseen his final match with the Belgian outfit.
Stat of the day
Decent company for Graham Potter.
Tweet of the day
It's been a tough season for Parker all around.
Key thoughts and analysis from Tuesday's Champions League action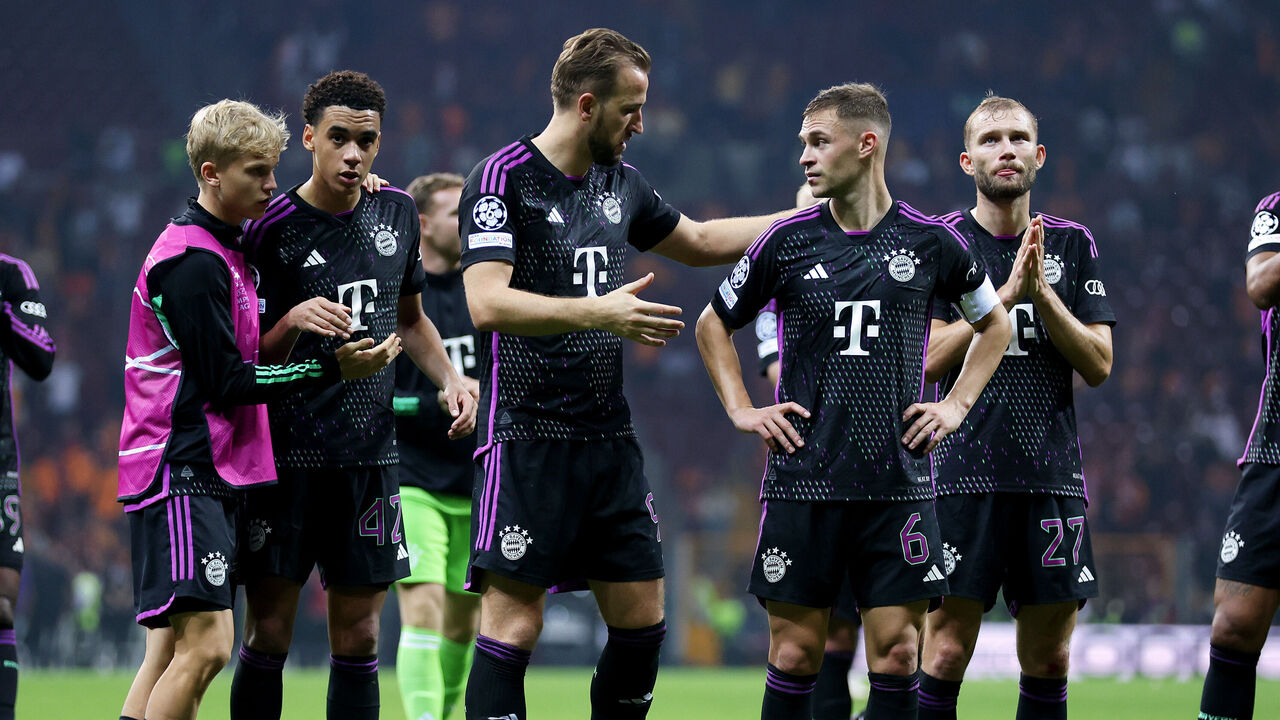 The Champions League rumbles on with Matchday 3 this week. Below, we dissect the biggest talking points from Tuesday's action in Europe's premier club competition.
Savvy Bayern pass test
The look of relief after the full-time whistle said it all. There were hugs and handshakes all around in celebration of Bayern Munich's escape from Turkey with three points after one of their toughest tests so far this season.
Galatasaray, who came into the contest on a high after beating Manchester United at Old Trafford last time out, looked like they could end Bayern's 15-game winning streak in the Champions League group stage. That incredible run appeared to be in jeopardy when Mauro Icardi equalized with a first-half penalty that triggered a loud burst of joy from the raucous Gala fans. The home side, using an aggressive approach, caused problems for Bayern and should have taken a lead into halftime. They came out of the break with a similar desire to play on the front foot.
But that opened the door for Bayern. The savvy Bavarians eventually took advantage of the tiring Turkish side, with Harry Kane scoring what proved to be the winning goal.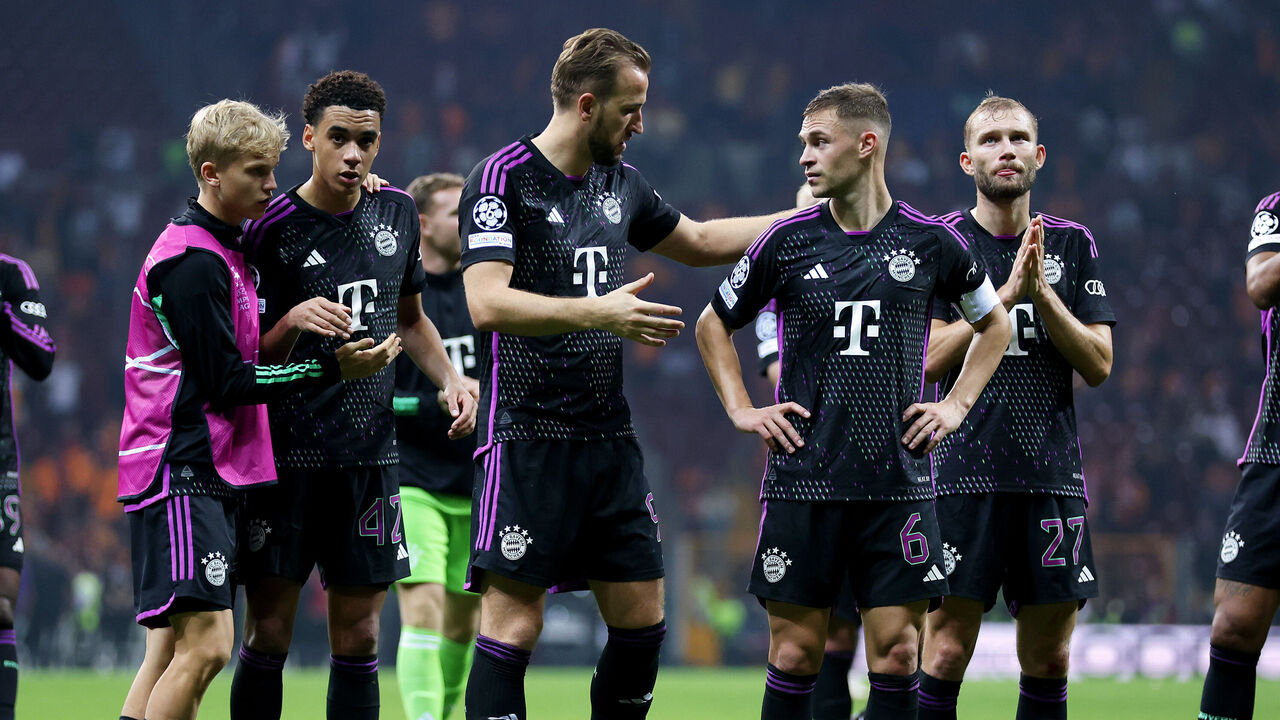 Kane stole the headlines with his 11th goal (and sixth assist) in all competitions since his summer arrival, but Leroy Sane did his part to help offset Bayern's injury woes, continuing his bounce-back season with another great performance. After a difficult 2022-23 campaign – remembered more for his squabble with former teammate Sadio Mane than his exploits on the pitch – the spotlight is, thankfully, back on his talents. Sane didn't add to his goal tally Tuesday, but he was a menace who proved almost impossible to contain.
Jamal Musiala also continued to shine, showcasing just how good the German club still is during an injury crisis that might've proved devastating to most other teams. Now, it's just a matter of time before Bayern qualify for the knockout rounds once again.
If they're this good without a host of first-team regulars, the best is yet to come for the unbeaten Group A leaders. – Gordon Brunt
Can Bellingham keep up ridiculous form?
Advanced statistics tell us Jude Bellingham has scored more goals than any player should have this season. But they don't tell the whole story. The reason Bellingham has 11 goals in his first 12 games for Real Madrid is much more nuanced than any expected-goal ratio.
Take the winner he bagged Tuesday against Braga: Bellingham joined the attack late, benefitted from the space that Braga's back-pedaling defenders left behind, and waited patiently for Vinicius Junior to find him at the edge of the area. His finish was superb. His spatial awareness was even better.
Bellingham has made a habit of scoring off of these late runs into the penalty area. He does what Lionel Messi has done so well, drifting out of sight and mind before coming sharply into focus. He doesn't have to burst a lung to get into scoring position. He times it perfectly.
The 20-year-old is also an exceptional finisher. He doesn't have to bludgeon the ball with venom. Just as he understands the space around him, Bellingham knows exactly where to place the ball.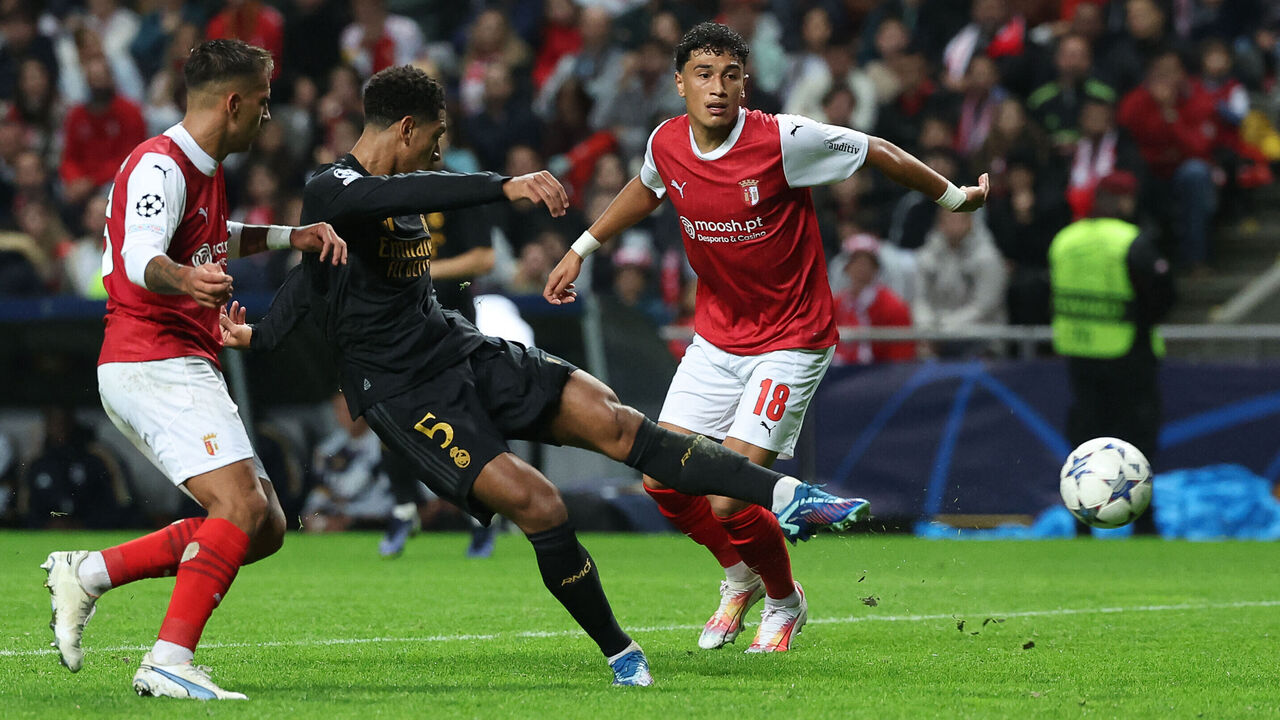 His finish Tuesday looked effortless precisely because it didn't need that much juice. He picked out the bottom corner with the same finesse he used when he lofted the ball over Athletic Bilbao 'keeper Unai Simon in August. And Bellingham was as patient as he was when he baited Osasuna's goalkeeper before squeezing the ball through his legs earlier this month.
Madrid manager Carlo Ancelotti noticed these qualities in Bellingham early on and allowed him the freedom to roam. That's a rarity in football these days. There are so few high-scoring midfielders in today's game because most of them must follow certain tactical patterns. The shackles are off here.
But it would be equally foolish to say Bellingham is a throwback No. 10. He can win balls and track back and do all the things the playmakers of the 90s and 2000s hated doing. His four tackles and two interceptions in the 3-2 win over Napoli led his team, as did his two interceptions against Braga on Tuesday.
But the dirty work never comes at the cost of scoring. – Anthony Lopopolo
Quick free-kicks
Eriksen's contribution key on night of redemption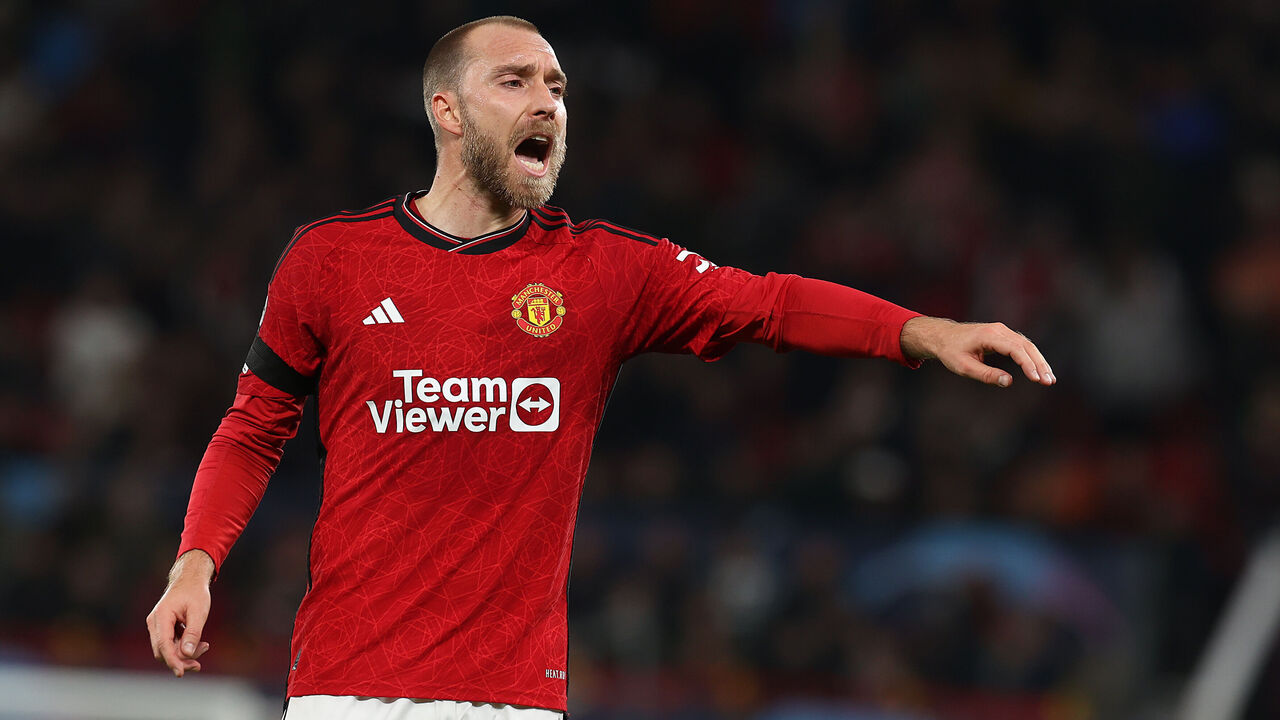 The referee blew for the interval at Old Trafford with around 15 seconds of the 45 minutes remaining. And for that, we should be grateful. Manchester United lacked courage, chemistry, and anything close to entertainment value in the opening period against FC Copenhagen. It was an ugly spectacle. Something – anything – had to change.
Christian Eriksen replaced the unimpressive Sofyan Amrabat and instantly brought more imagination and belief to Erik ten Hag's ranks. Harry Maguire's match-winning header, three days after his standout performance against Sheffield United, and Andre Onana's penalty save in the final second neatly provided a redemption tale for both players, but that shouldn't hide the fact that Eriksen was the true architect of a crucial 1-0 victory that belatedly ignites the Red Devils' European campaign. – Daniel Rouse
Copenhagen can't catch a break
Jordan Larsson never looked like scoring. The son of Henrik, the Swedish icon who had a brief loan spell at Manchester United, had the ball placed on the penalty spot, but the protests and encroaching from the home side delayed his attempt. He picked up the ball again and kissed it, and all the while appeared wary of looking up at Onana's goal. Once he took the penalty in the 97th minute, it was too close to the middle of the goal and at a convenient height for Onana to paw away. Diogo Goncalves also hit the post for the visitors in the fifth minute.
Copenhagen have one point from three Group A matches, but they could easily have seven or nine. The Danes were leading 2-0 at Galatasaray in their opening match and were under little pressure until Elias Jelert was sent off for a second yellow card. The Turkish giants salvaged a draw after goals in the 86th and 88th minutes. In Copenhagen's second outing, they sat deep and frustrated Bayern Munich while threatening their illustrious opponents on the counter. Mathys Tel struck in the 83rd minute to glean a 2-1 win for Bayern. And now, they'll return from a trip to Manchester United with nothing to show from a battling, disciplined performance. – Rouse
Jesus brings the chaos for Arsenal
"You don't know what I'm going to do. I create chaos. I started at Palmeiras at 15, 16. Before that I only played in the streets. I bring the streets to the pitch. That's my quality." That's how Gabriel Jesus responded last month when asked to describe his game. That ability to create mayhem and leave the opposition in disarray was on display Tuesday, as the Brazilian turned three Sevilla defenders inside out to craft an assist for Arsenal's opening goal, then scored a gorgeous one of his own, seemingly out of nowhere, to lead the Gunners to a 2-1 win. His unpredictability is what makes him so special. Jesus can break games open at a moment's notice. Unfortunately, that unpredictability also extends to his availability; Jesus, who's struggled with injuries during his Arsenal tenure, saw his memorable outing marred by a hamstring issue in the final minutes of the match. Arsenal have depth up front, but none of their backup options can replicate Jesus' impact. – Gianluca Nesci
Raspadori's time to shine
With star striker Victor Osimhen expected to be sidelined for up to one month with an injury sustained during the recent international break, Giacomo Raspadori has an opportunity to step up in a time of need for Napoli. The diminutive Italian has primarily come off the bench since joining the club last year, but in two games with Osimhen sidelined, Raspadori has a goal and an assist, scoring the lone tally of the match against Union Berlin on Tuesday after a strong performance versus Hellas Verona in the league this past weekend. His understanding and connection with Khvicha Kvaratskhelia, while not nearly on the same level as that of Osimhen, continues to grow. Few players, if any, can replace the Nigerian's scoring output, but Raspadori is going to have a prolonged chance to prove he deserves more minutes even after his prolific teammate returns. – Nesci
Stat of the day
Will Bayern ever lose again in the group stage?
Tweet of the day
Poignant tributes to the late, great Sir Bobby Charlton preceded Manchester United's meeting with Copenhagen.
1 player Europe's top clubs should sign before transfer window closes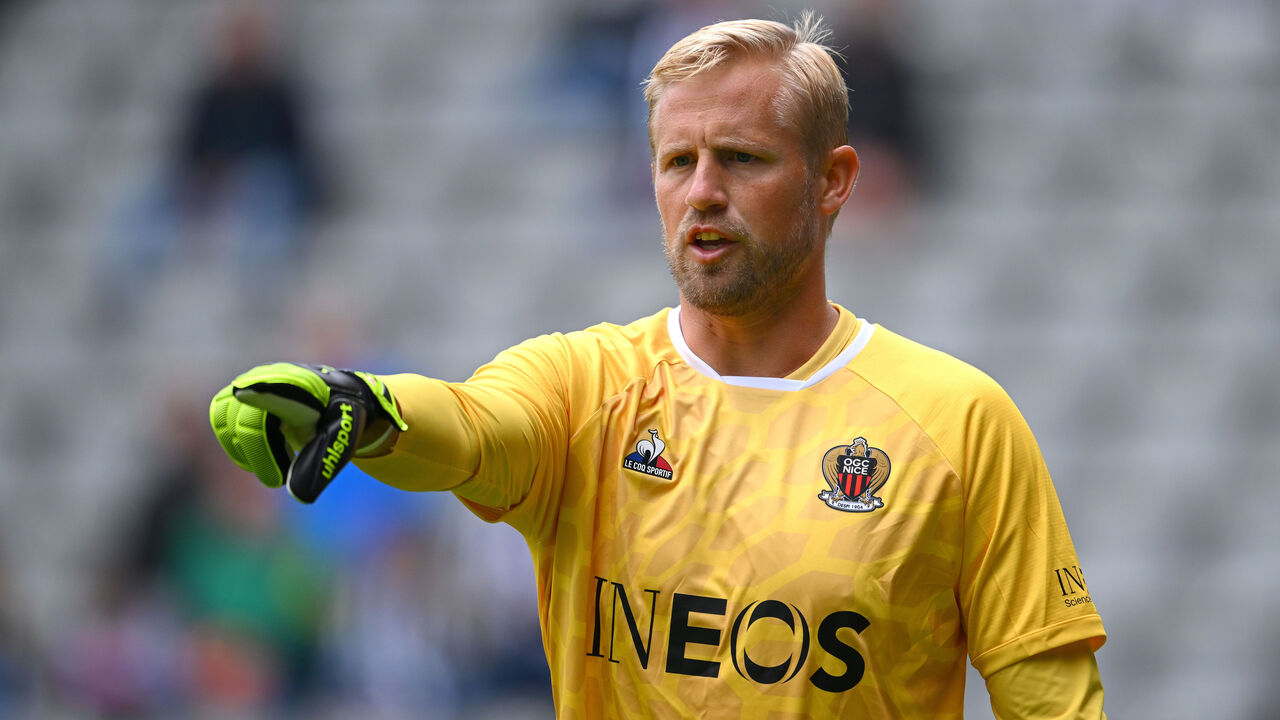 Time is running out for teams to make a splash in the summer transfer window. With the shopping period set to close in two weeks, we highlight one squad upgrade for each of Europe's top clubs.
Note: Estimated transfer values provided by transfermarkt.com.
Premier League
Arsenal: Mohamed Simakan
Club: RB Leipzig
Position: Defender
Value: €25M
Jurrien Timber suffered a serious injury during Arsenal's opening-day victory over Nottingham Forest, forcing sporting director Edu and manager Mikel Arteta to discuss another potential arrival before the transfer window shuts. Simakan and his RB Leipzig teammate Benjamin Henrichs have been linked with the Gunners in the past and are versatile defensive options.
Chelsea: Kasper Schmeichel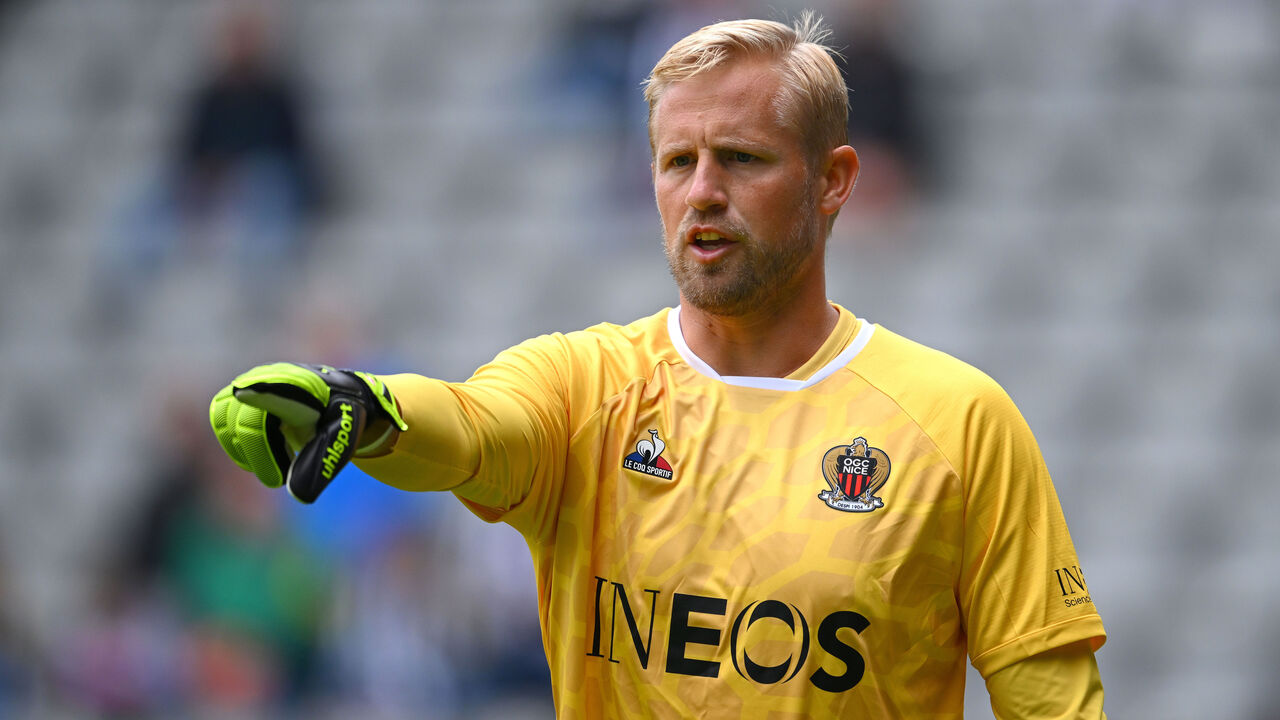 Club: Nice
Position: Goalkeeper
Value: €2M
On behalf of rival clubs and their supporters: Give it a rest, Chelsea. But if the Blues must dip into the market once again, they should target a goalkeeper. Despite their vast expenditure, Chelsea's new No. 1, Robert Sanchez, is arguably inferior to the second-choice 'keepers at Arsenal and Manchester City. He needs competition to spur him on, and Schmeichel should fit the bill.
Liverpool: Florentino Luis
Club: Benfica
Position: Defensive midfielder
Value: €20M
Florentino is exactly the kind of player Jurgen Klopp needs: He's a riot of interceptions and tackles at the base of midfield, always looks to move the ball upfield, and doesn't misplace many passes. He's yet to make a senior appearance for Portugal – ex-national team boss Fernando Santos deserves most of the blame for that – and turns 24 on Saturday.
Manchester City: Lucas Paqueta
Club: West Ham United
Position: Attacking midfielder
Value: €45M
Manchester City's search for a midfielder intensified following Kevin De Bruyne's long-term injury. Paqueta is widely dubbed a playmaker, but he completed the same number of tackles (71) as Ruben Dias, Nathan Ake, Kyle Walker, and Aymeric Laporte combined last season.
Manchester United: Amadou Onana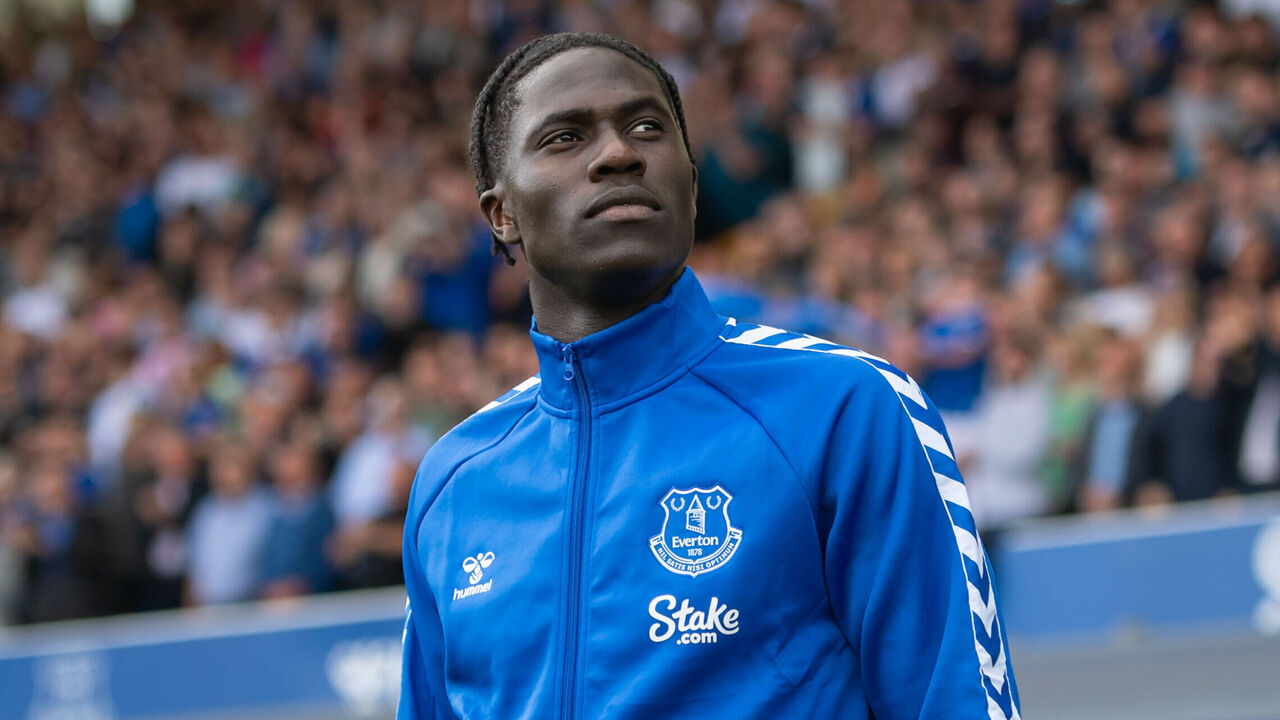 Club: Everton
Position: Defensive midfielder
Value: €45M
Manchester United's porous midfield was on full display during Monday's match against Wolverhampton Wanderers. Onana will undoubtedly be tempted to jump ship from Everton, a club synonymous with chaos, and was dribbled past just 12 times last season. For comparison, Casemiro was bypassed 44 times.
Newcastle United: Kieran Tierney
Club: Arsenal
Position: Left-back
Value: €25M
Newcastle are increasingly conscious of following financial guidelines after striking some expensive deals this summer. Negotiating a season-long loan with an option or obligation to buy should keep the Magpies within the rules, with Tierney and Marc Cucurella – who've fallen down the pecking orders at Arsenal and Chelsea, respectively – potentially available on those terms.
Tottenham Hotspur: Romelu Lukaku
Club: Chelsea
Position: Striker
Value: €40M
Lukaku endures a lot of heckling from football supporters for a player who's registered 121 Premier League goals and scored 57 times in 84 Serie A matches. Chelsea are keen to offload the striker so would likely accept a cut-price deal, but Tottenham would need to encourage Lukaku to accept a lower salary in north London.
La Liga
Atletico Madrid: Sofyan Amrabat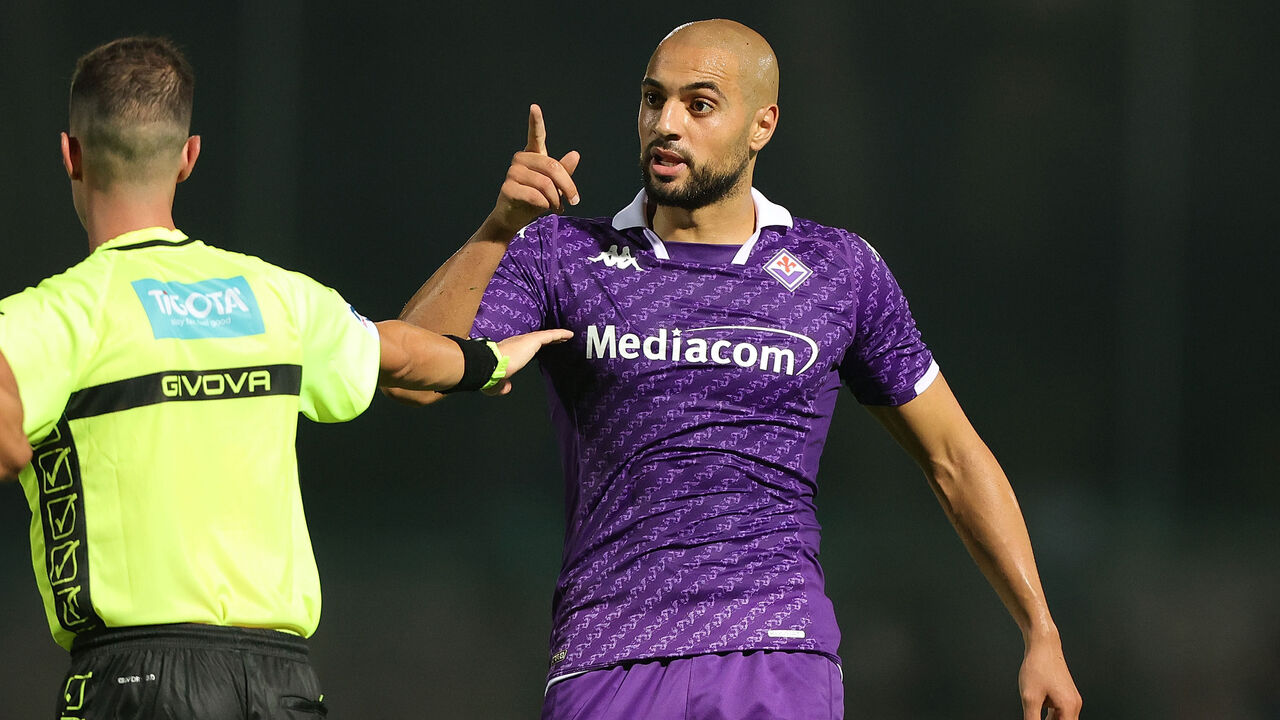 Club: Fiorentina
Position: Defensive midfielder
Value: €30M
Amrabat is still hot property after he impressed as Morocco's nucleus during the African nation's run to the 2022 World Cup semifinals. Pablo Barrios, 20, is a promising talent, but Atletico Madrid would benefit from another driving presence in midfield to partner Rodrigo De Paul and ensure the team isn't reliant on Koke and Saul Niguez to be fit or on form.
Barcelona: Joao Cancelo
Club: Manchester City
Position: Right-back
Value: €50M
Ronald Araujo playing at right-back is a waste of one of La Liga's best central defenders. It can't last. Cancelo is available after last season's fallout with Pep Guardiola. At his best, Cancelo is one of the finest full-backs in the world. He should be available on loan with an option or obligation to buy, easing Barcelona's efforts to keep their finances in check.
Real Madrid: Benjamin Pavard
Club: Bayern Munich
Position: Defender
Value: €40M
David Alaba and Antonio Rudiger form a strong center-back pairing, but Carlo Ancelotti may want an extra piece in that position after Eder Militao tore his ACL during Real Madrid's first match of the campaign. Pavard, who's also comfortable at right-back, would be a quality addition and is apparently open to seeking a new challenge this summer.
Serie A
AC Milan: Mehdi Taremi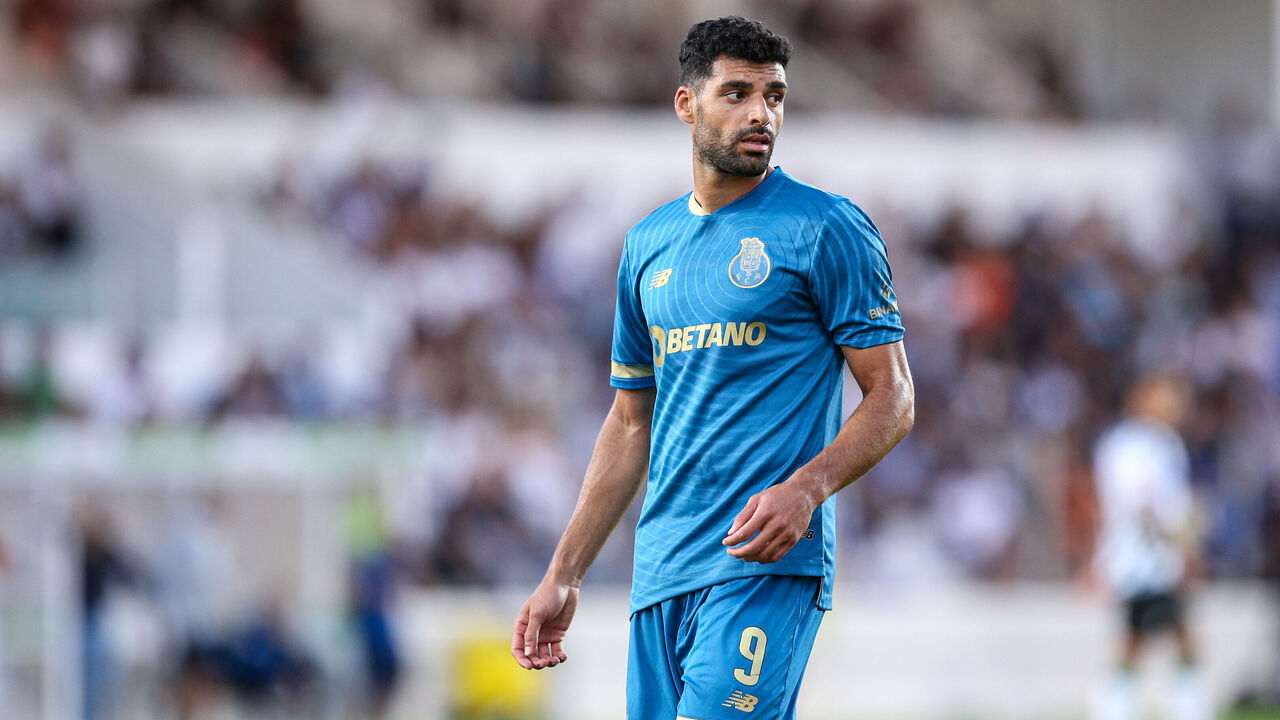 Club: FC Porto
Position: Striker
Value: €18M
Taremi is an ideal candidate to share game time with Olivier Giroud – who turns 37 in September. The Iranian is a powerful presence in attack, logging plenty of touches in opponents' boxes as he battles with defenders. He's a regular source of goals, with 58 finishes and 30 assists over 100 Primeira Liga outings for FC Porto.
Inter Milan: Lazar Samardzic
Club: Udinese
Position: Attacking midfielder
Value: €14M
Inter Milan need to step up their pursuit of Samardzic, which is at risk of falling apart. The attacking midfielder can score from range in both open play and dead-ball situations, and only Roberto Pereyra provided more key passes for Udinese last season. At just 21, time is on the Serbian international's side to improve even further.
Juventus: Khephren Thuram
Club: Nice
Position: Midfielder
Value: €40M
Thuram was born in northern Italy months before his father, World Cup winner Lilian, moved to Juventus for a successful five-season spell. Khephren has caught the eye since joining Nice following the expiration of his youth contract at Monaco, blending an impressive knack for carrying the ball forward with an ability to play multiple midfield roles and his impressive work rate.
Napoli: Gabri Veiga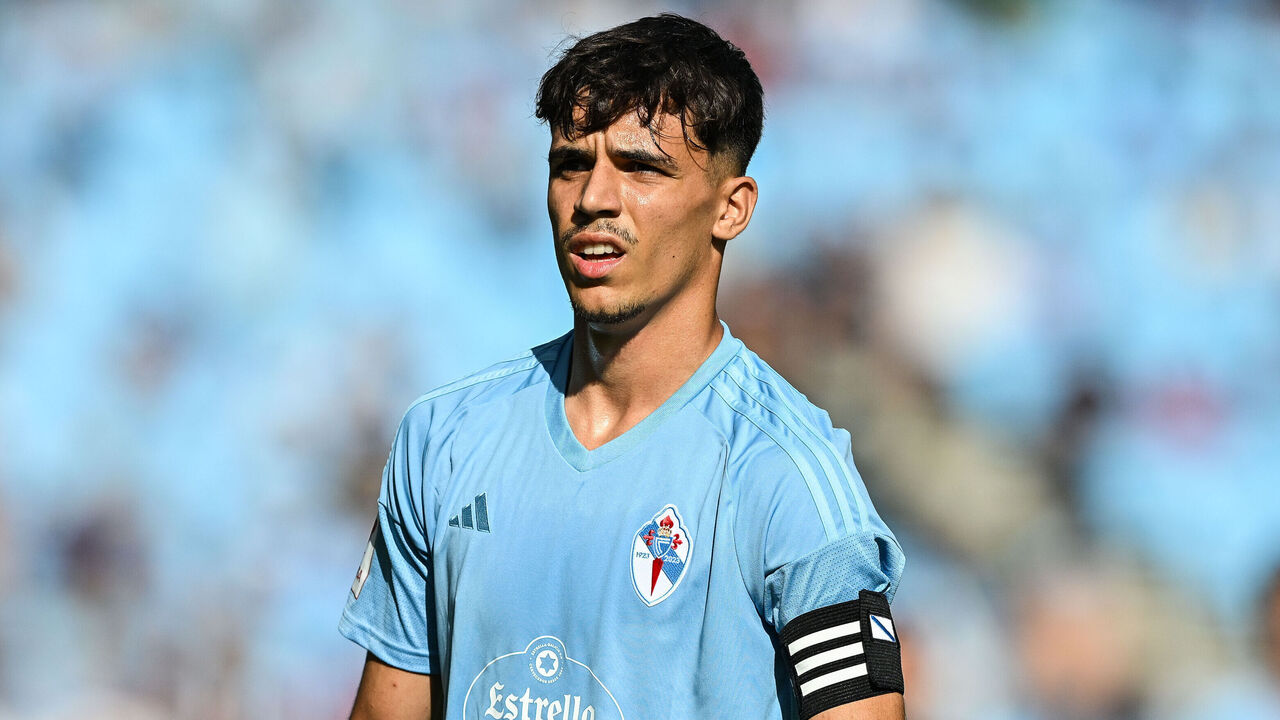 Club: Celta Vigo
Position: Midfielder
Value: €30M
Even if Piotr Zielinski stays put, Napoli should consider a strong push to sign Veiga from Celta Vigo. His emergence at his local side has mercifully taken some weight off Iago Aspas' shoulders as he matched his hero in goal contributions (15 – 11 goals and four assists) and outperformed his xG more than any other La Liga player last season.
Bundesliga
Bayern Munich: Stefan Ortega Moreno
Club: Manchester City
Position: Goalkeeper
Value: €9M
Ortega has impressed as Ederson's deputy at Manchester City since arriving on a free transfer last summer. He's extremely comfortable with the ball at his feet and is a consummate shot-stopper so should be a good buy for Thomas Tuchel's side. Given he's a second-choice goalkeeper now, he's likely to be more open than most to stepping aside once Manuel Neuer is fit again.
Borussia Dortmund: Armel Bella-Kotchap
Club: Southampton
Position: Defender
Value: €20M
Bella-Kotchap isn't in plain sight while he grafts in the wilderness of England's second tier, so he should seek a move in a bid to stay in Germany's plans ahead of Euro 2024. There are rumors that the 21-year-old is reluctant to be backup to Niklas Sule and Mats Hummels, but with the latter turning 35 this year, there should still be plenty of minutes available at Dortmund.
Ligue 1
Paris Saint-Germain: Randal Kolo Muani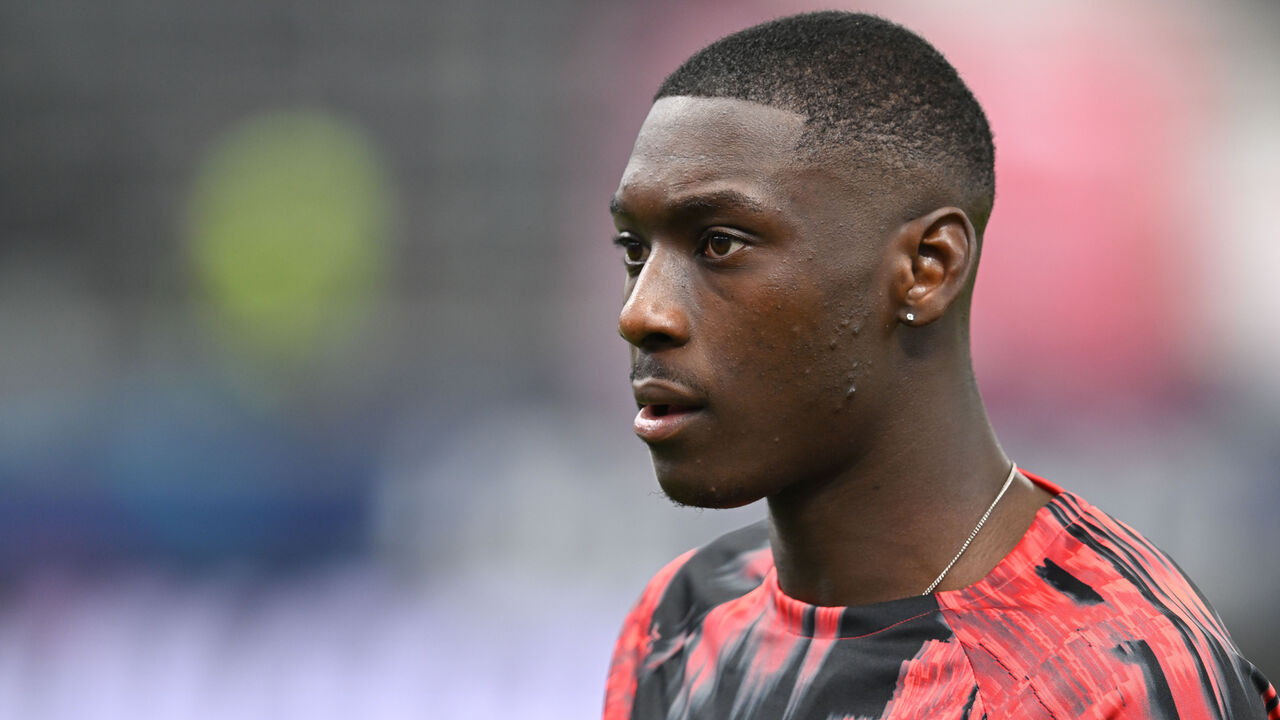 Club: Eintracht Frankfurt
Position: Forward
Value: €80M
Paris Saint-Germain have been linked with Kolo Muani for some time and should bring the attacker aboard now that Neymar's left for Saudi Arabia in a transfer reportedly worth €90 million. The French forward ranked second in attempted dribbles and seventh for total shots in the Bundesliga last season and boasts searing pace. He's also from Bondy – the same Paris district where Kylian Mbappe grew up.
Grading the 25 biggest signings of the summer transfer window so far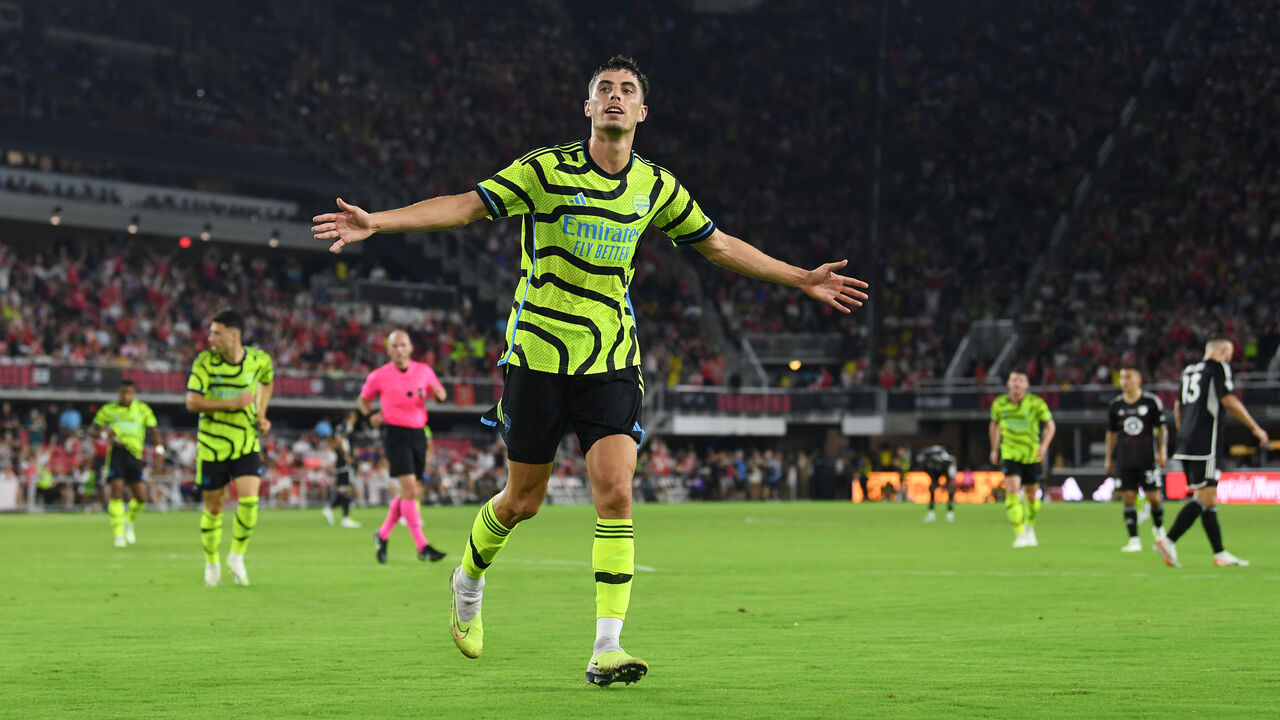 Despite the financial restraints on many clubs around the world, the wheeling and dealing continues unabated – particularly in England – as we rumble toward the final weeks of the European transfer window. In order of transfer fee, we're grading the marquee signings thus far in the men's game. For more on all the deals struck by Saudi Arabian clubs – excluded on this list because of market distortion – tap here.
Declan Rice ?? Arsenal
The deal: Reported €116-million initial fee ?
Arsenal identified Rice as their primary midfield target early in the transfer window and withstood stiff competition from Premier League rivals – and reigning champions – Manchester City, who never met West Ham United's asking price. When trying to make the leap from title contender to winner, this is the type of statement move you need.
Verdict: A
Jude Bellingham ?? Real Madrid
The deal: Reported €103-million initial fee ?
Real Madrid's midfield is locked in for the next decade-plus. Bellingham, 20, joins Eduardo Camavinga, Aurelien Tchouameni, and Fede Valverde in assuming the reins from decorated veterans Luka Modric and Toni Kroos. How did every other club in Europe let this happen? The English international is already a hit in Madrid and should develop into a generational superstar.
Verdict: A+
Josko Gvardiol ?? Manchester City
The deal: Reported €90-million fee ?
The rich get richer. There were some twists and turns during this protracted transfer saga, but Manchester City eventually landed their man. Gvardiol, 21, is arguably the best young defender in the game, and his arrival from RB Leipzig immediately makes the treble winners even better. In a point surely not lost on City fans, the Croatian was less expensive than Harry Maguire.
Verdict: A+
Rasmus Hojlund ?? Manchester United
The deal: Reported €75-million initial fee ?
This is a big gamble right now, but it could pay off handsomely for Manchester United down the line – it already has for Atalanta, who turned an enormous profit on the young Dane. Hojlund, 20, shouldn't be expected to light up the Premier League immediately, but if the club practices patience, the striker has all the tools – particularly physically – to be a scoring machine.
Verdict: B-
Kai Havertz ?? Arsenal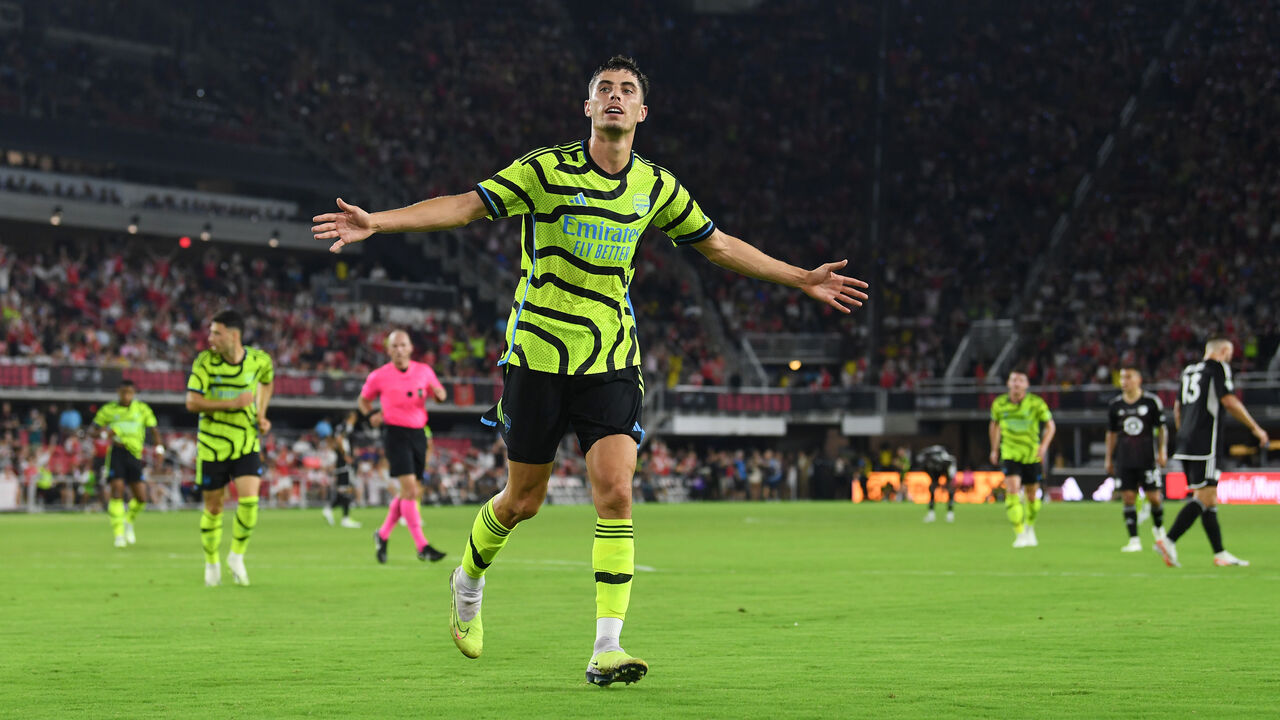 The deal: Reported €75-million fee ?
Havertz is undeniably skilled – to question his pure talent would be foolish. His fit with Arsenal isn't immediately clear, though, which isn't ideal when you're talking about such a monstrous amount of money. He's not a pure No. 9, and the spaces in which he best operates – off a striker in playmaking areas – are already occupied by some of Arsenal's most bona fide starters.
Verdict: B-
Christopher Nkunku ?? Chelsea
The deal: Reported €73-million fee ?
It's a damn shame that Nkunku was injured playing on a shoddy pitch in a preseason friendly, because he looked set to take the Premier League by storm this season. The French forward scored 36 Bundesliga goals over his last two campaigns with RB Leipzig and, assuming he makes a full recovery from his recent knee surgery, will be an electric presence at Stamford Bridge.
Verdict: A
Dominik Szoboszlai ?? Liverpool
The deal: Reported €70-million fee ?
Szoboszlai has been tipped for a big transfer the last couple years, and it finally materialized when Liverpool triggered the release clause in his RB Leipzig contract. It's a hefty fee, no doubt, but the 22-year-old Hungarian has the kind of game-breaking ability that can light up Anfield. His stupendous set-piece delivery will be a wicked weapon for Jurgen Klopp's team.
Verdict: A-
Sandro Tonali ?? Newcastle United
The deal: Reported €69-million fee ?
Tonali is an energetic midfielder who'll become a fan favorite at St. James' Park; the Toon Army will love the Italian's ferocious style of play and the work rate he displayed at AC Milan. Just how much he improves the team relative to his lavish transfer fee remains to be seen, though, as Tonali's on-ball production from open play is somewhat limited.
Verdict: B-
Goncalo Ramos ?? Paris Saint-Germain
The deal: Loan with €65-million purchase option ?
PSG are putting a lot of trust in Ramos' breakout season at Benfica and his performances at the World Cup in Qatar. The Portuguese striker is only 22 and should develop into a prolific force who can eventually help replace some of the production lost when Kylian Mbappe inevitably departs. Getting him on an initial loan to skirt FFP regulations was masterful bookkeeping.
Verdict: B+
Mason Mount ?? Manchester United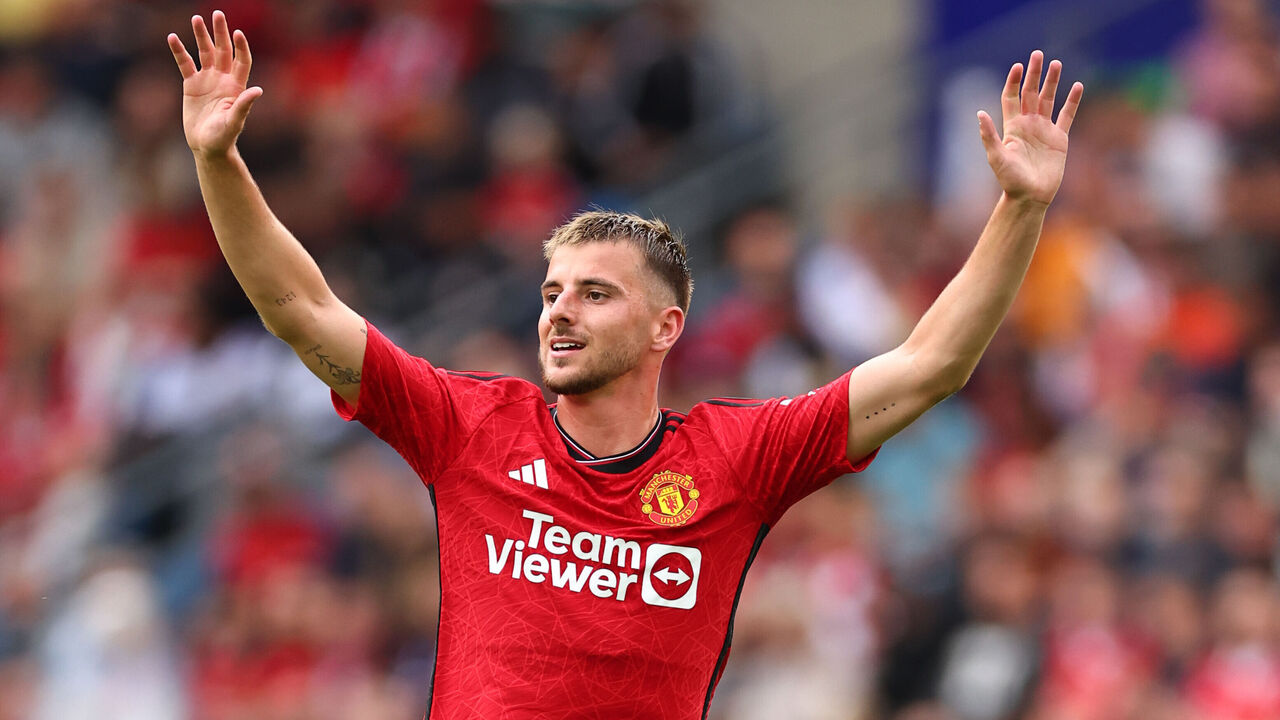 The deal: Reported €63-million initial fee ?
Manchester United are hoping a change of scenery will help Mount, 24, rediscover his best form. His final year at Chelsea was beset by chaos and dysfunction. Don't let the Blues' disastrous season cloud your judgment of the versatile Englishman, who's just one campaign removed from hitting double figures in both Premier League goals and assists.
Verdict: B+
Manuel Ugarte ?? Paris Saint-Germain
The deal: Reported €60-million fee ?
PSG almost definitely overpaid here, but Ugarte will provide the kind of tenacity and bite in midfield that the French club has been accused of sorely lacking for some time. The Uruguayan, 22, showed at Sporting CP that he can kick-start attacks after winning the ball back, and he could supplant Marco Verratti in the center of the pitch as PSG chase an elusive European crown.
Verdict: B
Moussa Diaby ?? Aston Villa
The deal: Reported club-record €60-million fee ?
After watching Diaby shine at Bayer Leverkusen in recent years, it's not difficult to see why Aston Villa smashed their transfer record to sign him. The rapid winger is a nightmare for opposing full-backs, and his combination of pace, trickery, and composure around the penalty area will add a whole new dimension to Unai Emery's attack this season.
Verdict: A-
Andre Onana ?? Manchester United
The deal: Reported €55-million fee ?
This one is a balancing act. To play the type of football Erik ten Hag desires and keep moving forward as a club, Manchester United badly needed a new goalkeeper who's excellent with his feet. Onana emphatically checks that box. But he's also the third-most expensive netminder in history after his move from Inter Milan and will need to be great for some time to justify that fee.
Verdict: B
Kim Min-jae ?? Bayern Munich
The deal: Reported €50-million fee ?
Knowing Lucas Hernandez was on his way out – he's since joined PSG – Bayern Munich moved quickly to add another defender. In Kim, they've acquired last season's standout center-back in Serie A, as the South Korean was vital in helping Napoli win the Scudetto. But Bayern have also just spent big on a player who was available last summer for roughly €20 million.
Verdict: B
James Maddison ?? Tottenham Hotspur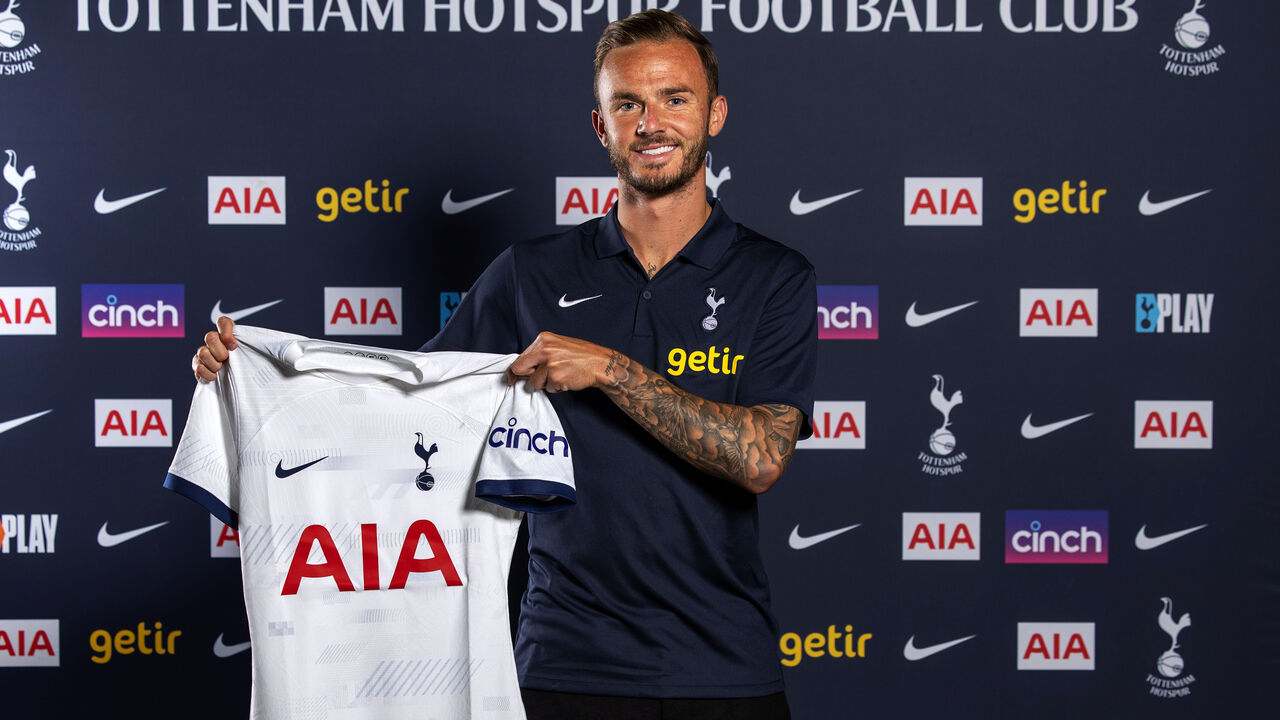 The deal: Reported €46-million fee ?
Maddison was always going to leave Leicester City after their relegation from the Premier League – it was simply a matter of where he would land. Tottenham won the race. In doing so, Spurs landed a clever playmaker who fills a clear need; the team was disjointed and lacked a creative midfielder to bridge the gap to the forwards last season.
Verdict: A-
Axel Disasi ?? Chelsea
The deal: Reported €45-million fee ?
On his own merits, Disasi is a very good defender. You don't crack the loaded France squad and make three appearances at the most recent World Cup by accident. But Chelsea's backline is getting bloated, even with Wesley Fofana sidelined. For a team not playing in Europe this season, and one that needs to give Levi Colwill significant minutes, this is a steep price to pay.
Verdict: C+
Harvey Barnes ?? Newcastle United
The deal: Reported €44-million fee ?
After his most prolific Premier League season, Barnes, like former teammate Maddison, was destined to leave Leicester. He won't provide the same type of razzmatazz as dribbling extraordinaire Allan Saint-Maximin, the winger he's replacing on Tyneside. But his game, while simple and based heavily on the classic give-and-go, is arguably more rounded. A solid deal for the Magpies.
Verdict: B
Lois Openda ?? RB Leipzig
The deal: Reported €43-million initial fee ?
Based on their excellent scouting department and track record in the transfer market, this deal should work out very well for RB Leipzig and eventually net them a healthy profit. The Belgian, 23, is coming off a breakout Ligue 1 campaign in which he led Lens to a second-place finish with 21 league goals. He'll help fill the scoring void left by Nkunku.
Verdict: B+
Alexis Mac Allister ?? Liverpool
The deal: Reported €40-million initial fee ?
Considering some of the astronomical figures being thrown around in the immediate aftermath of Mac Allister's successful World Cup campaign with Argentina, this feels like a good bargain for Liverpool, even if the deal ultimately rises to €63 million after add-ons. Mac Allister, 24, profiles as the type of player that Klopp is going to adore.
Verdict: A-
Micky van de Ven ?? Tottenham Hotspur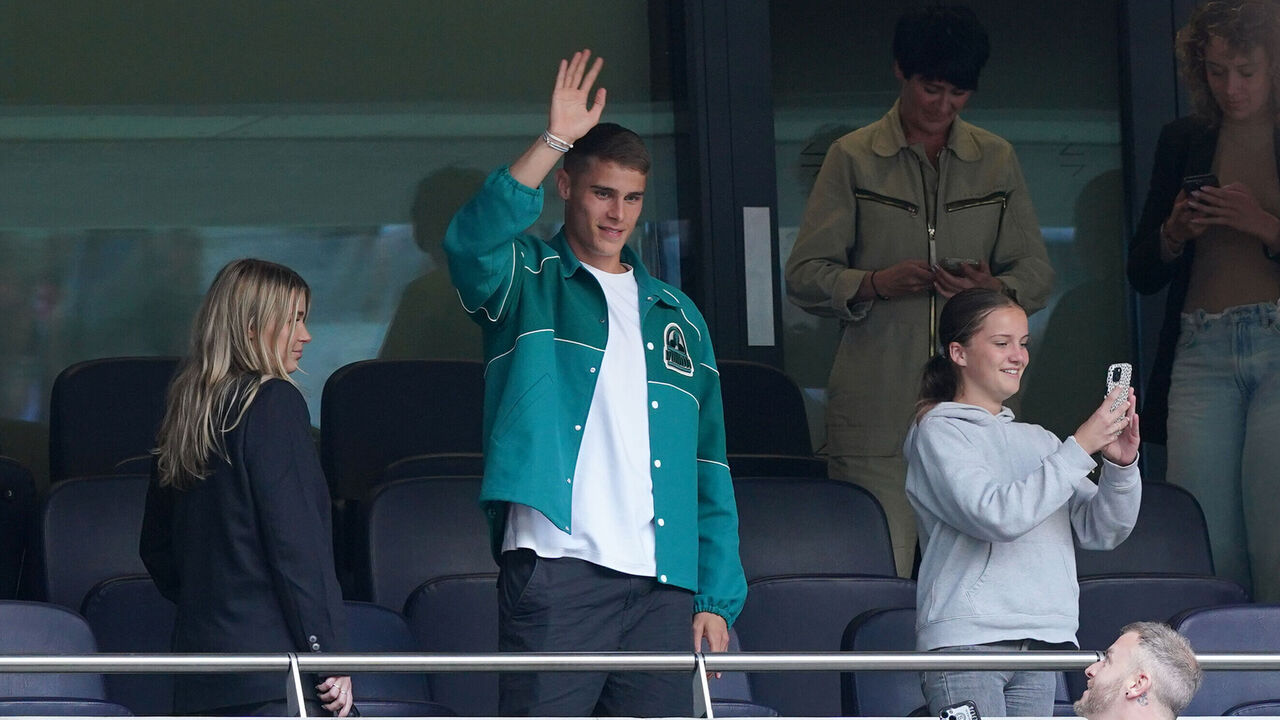 The deal: Reported €40-million initial fee ?
New manager Ange Postecoglou wanted a left-sided centre-back before the Premier League season began, and he got his wish. But this is a lot to pay for someone who was in the second tier of Dutch football just two years ago and who is yet to feature for the senior national team. The deal, by all accounts, will likely reach €50 million. Spurs need Van de Ven, 22, to develop quickly.
Verdict: C
Jurrien Timber ?? Arsenal
The deal: Reported €40-million initial fee ?
Their proximity on this list makes it even easier to question Van de Ven's signing. In contrast to their north London rivals, Arsenal have gone out and landed a more versatile defender – Timber can comfortably play multiple positions – who is the same age and has already established himself as a contributor for the Netherlands.
Verdict: B
Lucas Hernandez ?? Paris Saint-Germain
The deal: Reported €40-million fee ?
It's much better than the roughly €80 million that Bayern Munich reportedly wanted to sanction for the French international's move, but spending half that is still a big gamble considering Hernandez's unstable injury history. The 27-year-old defender spent a lot of time on the treatment table in Germany and is still working his way back from a torn ACL suffered at the World Cup.
Verdict: C
Tino Livramento ?? Newcastle United
The deal: Reported €37-million initial fee ?
Our concerns about Hernandez's deal are echoed here: Spending significant sums on full-backs coming off ACL tears is probably not advisable. Livramento, 20, has shown flashes of excellence in his young career but missed most of last season with a serious knee injury. This deal gets a slightly higher grade because of his potential, but it's another risky transfer.
Verdict: C+
Nicolas Jackson ?? Chelsea
The deal: Reported €37-million fee ?
Any time a 21-year-old scores 12 La Liga goals in just 26 appearances, people are going to take notice. That breakout campaign at Villarreal earned Jackson his move to Chelsea, who desperately need more firepower after finding the net just 38 times during their miserable 2022-23 campaign. The Blues have spent impulsively under Todd Boehly, but this deal looks a judicious one.
Verdict: B
Lionel Messi ?? Inter Miami
The deal: Free transfer ?
We're breaking the rules with our final entry to include Messi, who's taken North America by storm since joining Inter Miami. The Argentine icon has seven goals in his first four appearances for the club, including some vintage free-kicks that came right out of a movie script. Everyone is talking about Messi, and, crucially for MLS, people are tuning in. By every possible metric, this is obviously a slam dunk. An "A+" rating doesn't even do it justice.
Verdict: A+