Premier League exit survey: The good, bad, and ugly this season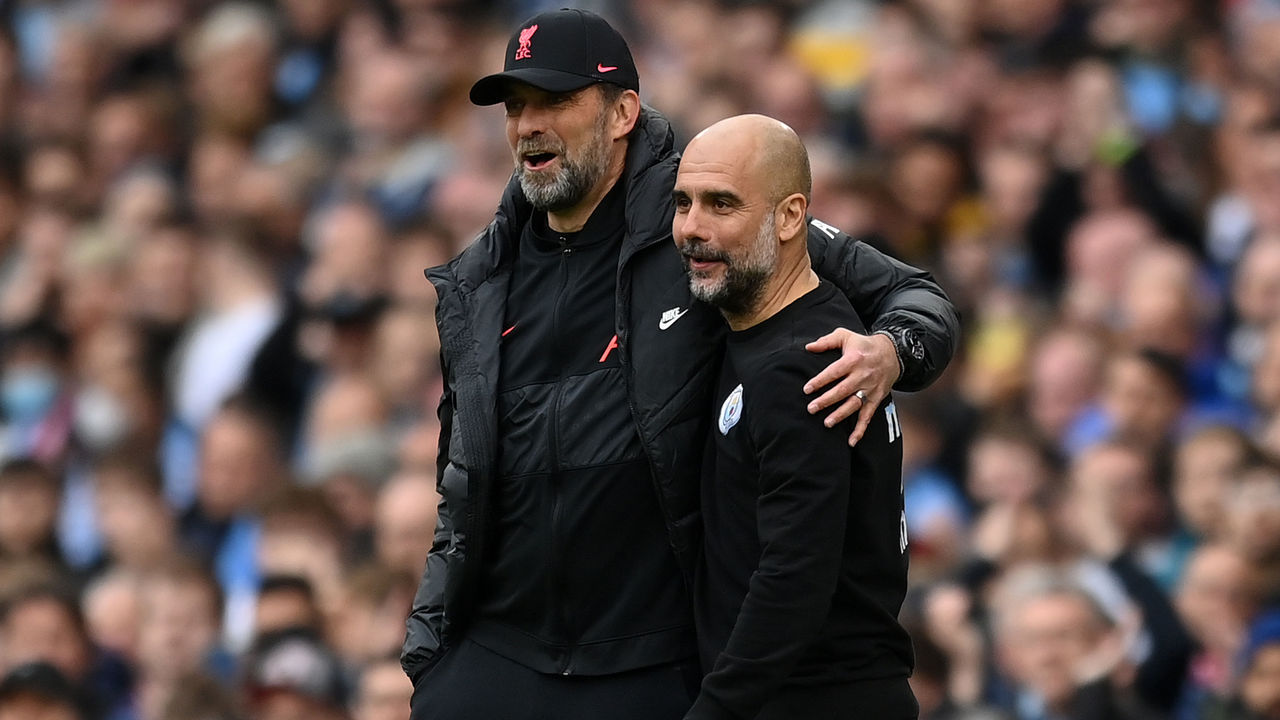 The final whistle has been blown, the final goal scored, and the trophy hoisted after a captivating campaign that saw Manchester City stave off Liverpool in dramatic circumstances. theScore looks back on it all, breaking down the best – and worst – the Premier League had to offer over the past season.
What's your biggest takeaway from the 2021-22 season?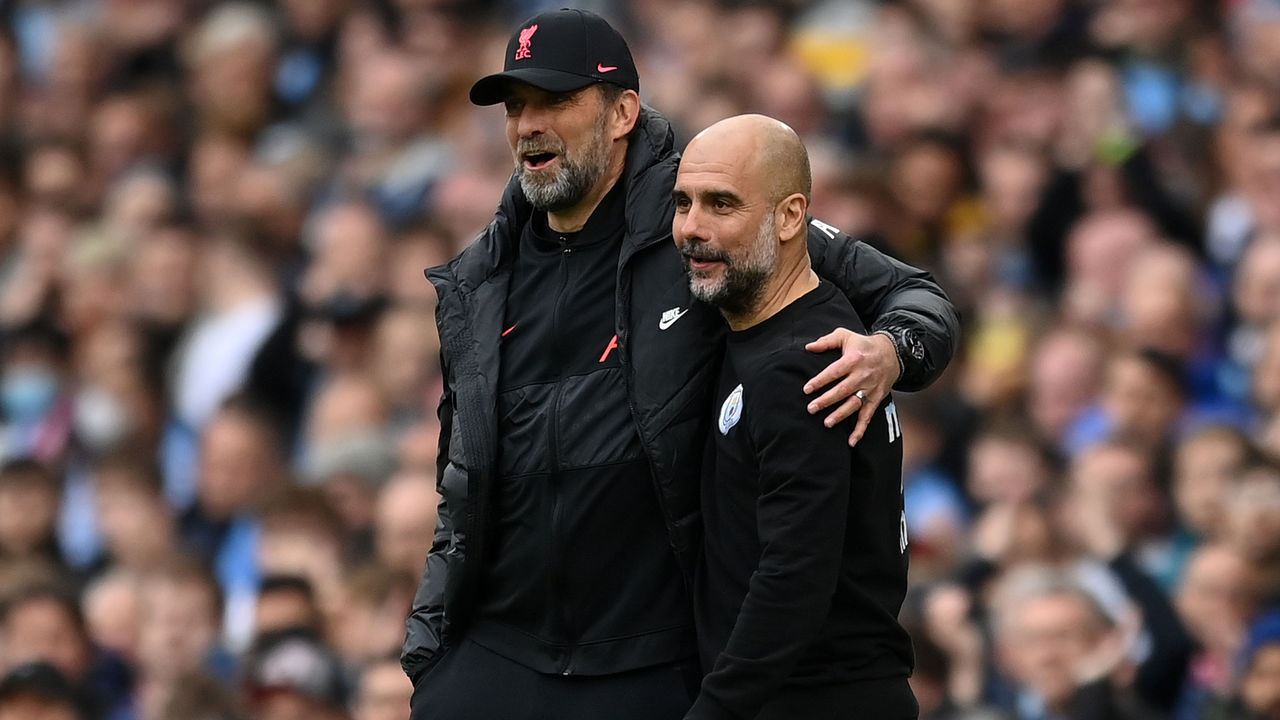 Anthony Lopopolo: Midseason hirings yield mixed results. Despite claims to the contrary, clubs don't always see an uptick in form when they swap managers. Norwich City and Watford couldn't escape relegation despite changing coaches in November and January, respectively. Burnley waited until mid-April to fire longtime manager Sean Dyche and suffered the same fate. Aston Villa, Everton, and Leeds United did enough to avoid the drop, but none of them played much better under new managers.
Gianluca Nesci: We're witnessing football's great new rivalry. Manchester City and Liverpool are, by some margin, the two most dynamic teams in both England and Europe. Watching them go blow-for-blow each week is engrossing, and their direct matchups are essential viewing. There's clearly respect between Pep Guardiola and Jurgen Klopp but also some bubbling animosity that can only be born when a competitor pushes you to the absolute limit. Long may it last.
Daniel Rouse: January signings can work. The midseason market is usually rife with panic purchases that fluster rather than fortify squads, but this season was different. Eddie Howe resisted the urge to rush a revolution at Newcastle United; sensible buys such as Dan Burn, Bruno Guimaraes, and (briefly) Kieran Trippier were all key in pulling the Magpies toward midtable. Christian Eriksen, Luis Diaz, and Dejan Kulusevski also hit the ground running at their respective clubs.
What was your favorite moment or storyline?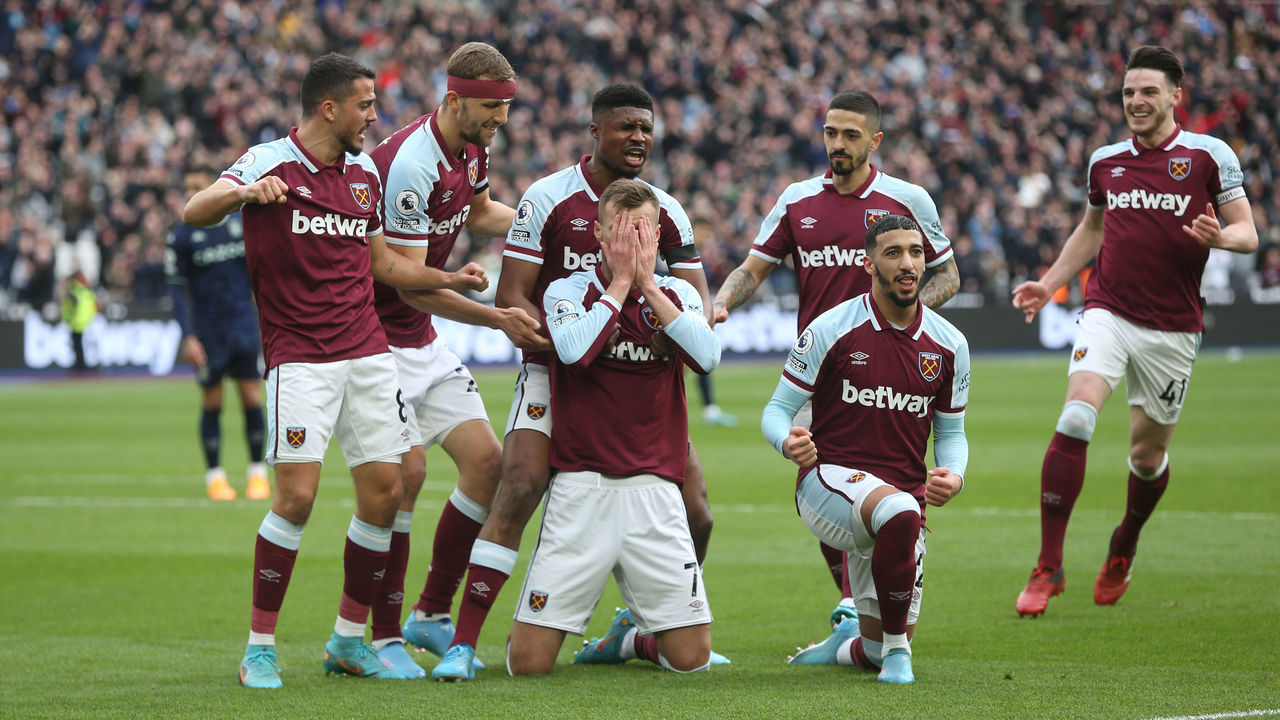 Lopopolo: Andriy Yarmolenko's winner. The Ukrainian international missed four games in February and March as he digested the news about Russia's invasion of his homeland. West Ham United granted Yarmolenko compassionate leave, and he received a standing ovation when he returned and later scored in a 2-1 win over Aston Villa. In tears, the 32-year-old dropped to his knees and pointed to the sky, reflecting on all the terror his relatives faced in Ukraine and his own difficulties. The goal was his first in the Premier League since July 2020.
Nesci: Eriksen's emotional return. Football, so often a tribal and divisive sport, can, on occasion, bring people together to celebrate something objectively uplifting. Few moments were as unifying as seeing the Danish midfielder resume his career in late February, 259 days after his harrowing collapse at Euro 2020. He was greeted by thunderous applause from the crowd and opposing players, and he went on to become an integral member of Brentford's squad. "I'm one happy man," Eriksen said after his first appearance for the club. Same, Christian. Same.
Rouse: David Moyes' resurgence. The Scot was that close. Another poor tenure and he would be filed alongside Tony Pulis, Alan Pardew, and the other uninspiring British bosses who lived on the managerial carousel. But then Moyes slowly changed the mood at the London Stadium with wise investments from the EFL and Eastern Europe. He's forged a squad that was two points from pipping United to sixth place and also reached the Europa League semifinals. Good for you, Moyes.
What about your biggest disappointment?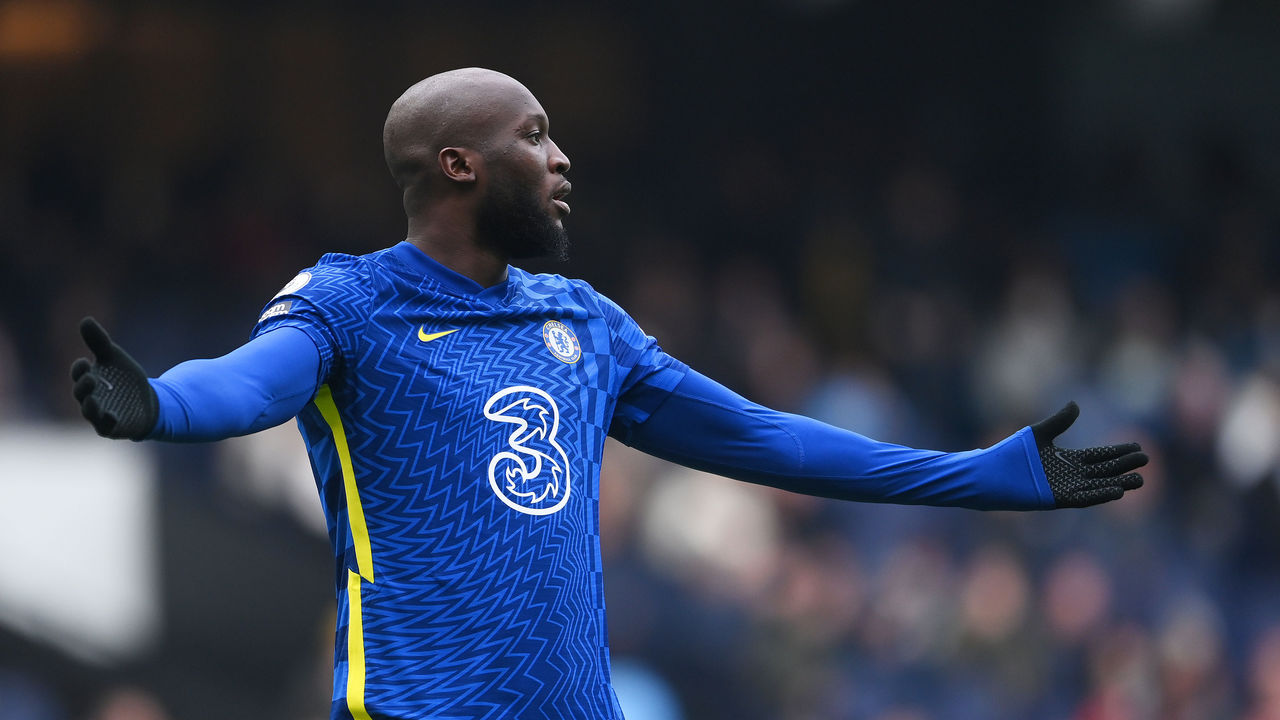 Lopopolo: Romelu Lukaku. Chelsea spent £97.5 million to bring Lukaku back to Stamford Bridge last summer. All they have to show for it is a hefty bill. Lukaku made headlines for all the wrong reasons when he openly questioned manager Thomas Tuchel's tactics in an unauthorized interview with Italian TV in February. In the end, he scored just eight goals in 16 starts in the Premier League.
Nesci: Fan violence. A spate of late-season pitch invasions heightened the issue, but incidents involving supporters have seemingly been on the rise since stadiums were opened to patrons following the COVID-19 lockdown. "As a coach, manager, player, or staff, we want to be safe in our workplace," Crystal Palace manager Patrick Vieira said after his own altercation with a fan at Goodison Park. He's right, of course. Nobody should feel unsafe doing their job. This isn't unique to England – Ligue 1, in particular, has been marred by problems in the stands of late – but it's undeniably something the FA needs to devote time and resources to eradicating.
Rouse: Norwich. In 12 months from now, will we all be greatly underwhelmed by the news that, once again, the Canaries have flown back into the Premier League? This latest attempt to stay in the top flight was pitiful as Norwich scored 23 times while conceding three or more goals in 16 of their games.
Who was this season's MVP?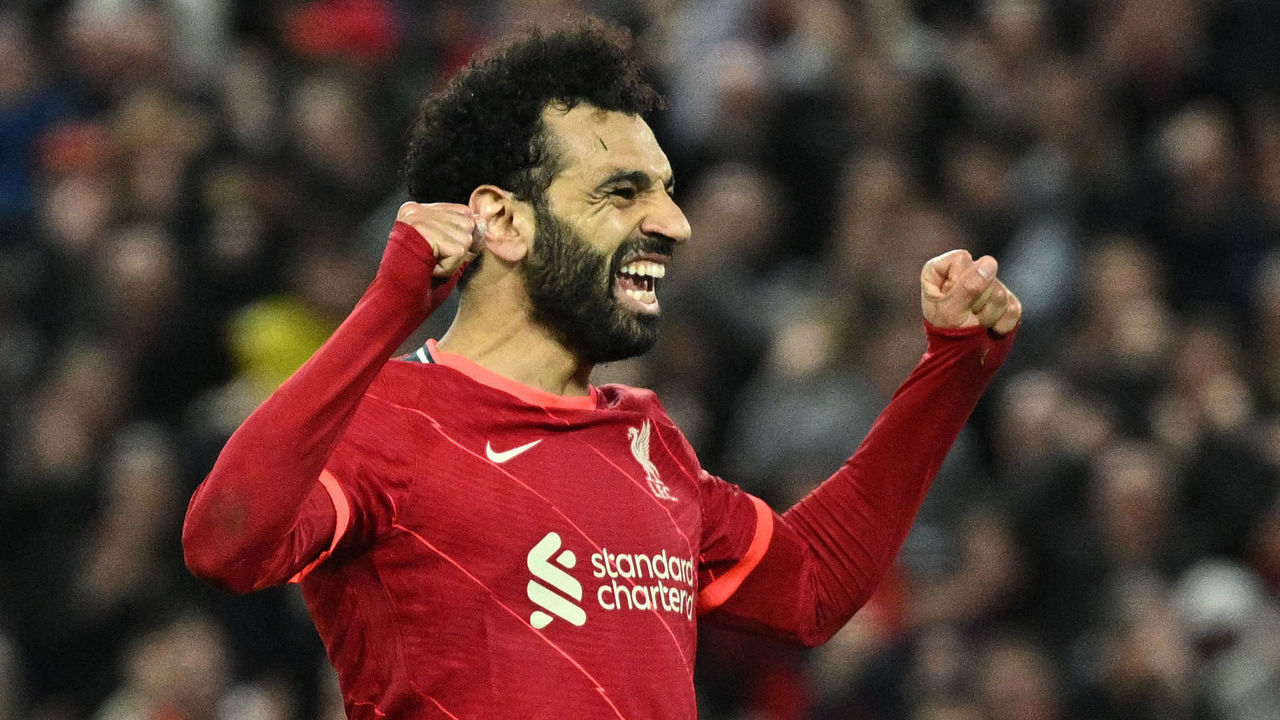 Lopopolo: Heung-Min Son. Not even Antonio Conte can explain why Son is so good with both of his feet. The South Korean scored 12 goals with his left foot and 11 with his right to finish as the Premier League's joint-top scorer alongside Mohamed Salah. He starred for Tottenham Hotspur down the stretch, scoring 12 times in his final 10 league appearances to help Spurs finish above Arsenal in the fourth and final Champions League spot.
Nesci: Kevin De Bruyne. The best, most influential player on the best team in the Premier League. Chalk, yes, but it's impossible to overstate how vital the Belgian wizard is to Manchester City. Quite simply: Guardiola's team wouldn't have held off Liverpool for the crown without De Bruyne orchestrating operations. It was fitting that he set up the title-clinching goal in Sunday's manic finale.
Rouse: Mohamed Salah. Granted, the Egyptian attacker had a slight dip in productivity after the Africa Cup of Nations, but he was easily the best player on the planet over the opening half of the Premier League campaign. He scored 16 goals and assisted nine times over his first 20 appearances.
Best signing of the season?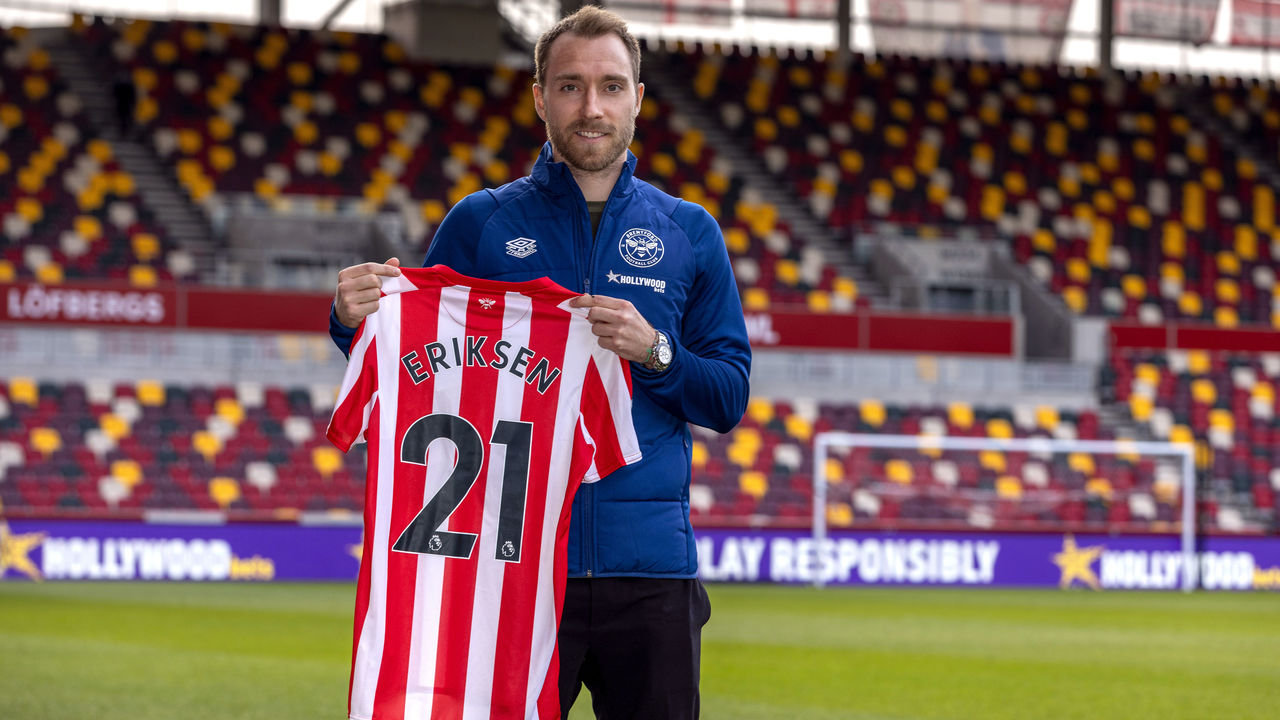 Lopopolo: Eriksen. The 30-year-old made an astonishing return to competitive top-flight football in February, turning out for Brentford eight months after suffering cardiac arrest at Euro 2020. But he ended up doing more for Brentford than they could've ever imagined. Joining on a free transfer after terminating his contract with Inter Milan, Eriksen led the Bees out of a midseason funk and on to a winning run that culminated in a 4-1 victory at Chelsea. The playmaker finished the season with one goal and four assists in 11 appearances, and Brentford staved off relegation.
Nesci: Luis Diaz. It's exceedingly rare that a January addition turns out to be the most prominent of all, but Diaz fit seamlessly into Klopp's team upon his arrival from Porto for an initial £37.5 million. He added an extra spark whenever the Reds labored and helped take some of the creative and scoring burdens off his new teammates. Guimaraes and Jose Sa deserve consideration here too, but Diaz was the standout signing.
Rouse: Marc Cucurella. The £15.4-million fee that Brighton & Hove Albion paid to acquire the wild-haired wing-back proved to be one of the bargains of last summer. His boundless energy and quality in both defensive and attacking situations has led to links to a move to Manchester City.
Worst signing of the season?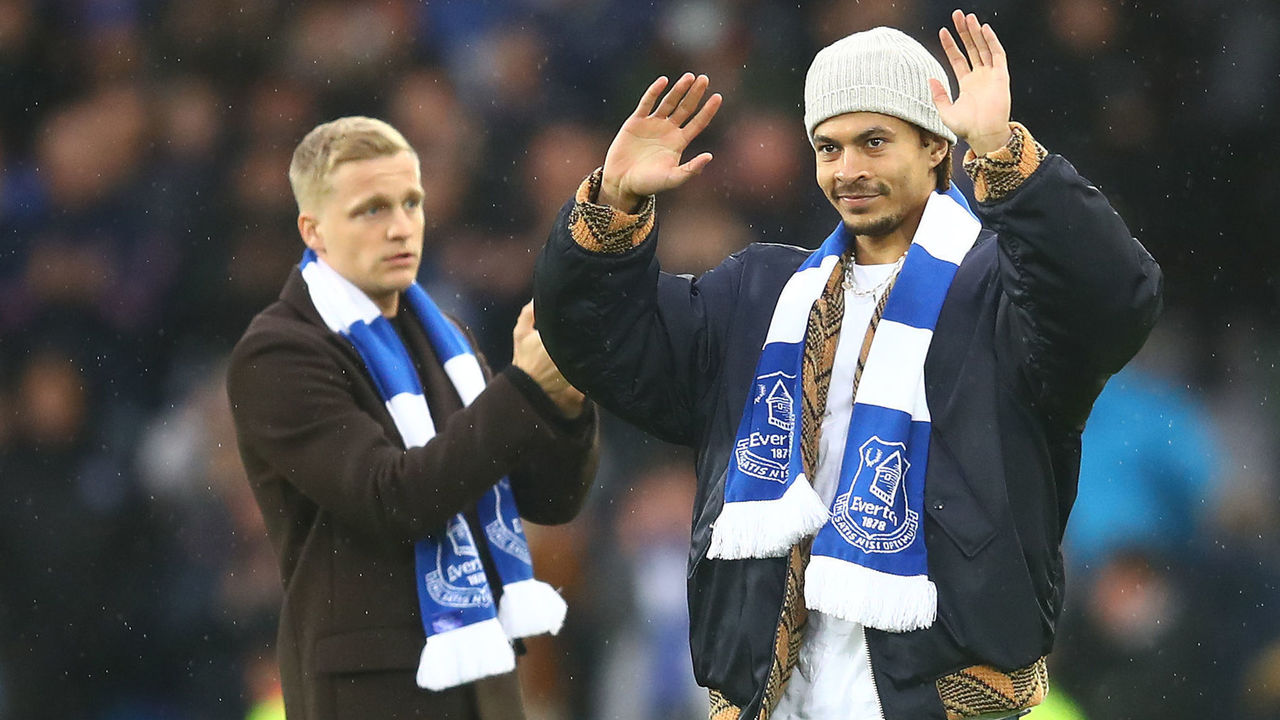 Lopopolo: Jadon Sancho. Manchester United dropped £73 million on the 22-year-old with the expectation he'd form a formidable front line with Marcus Rashford, Cristiano Ronaldo, and Bruno Fernandes. Apart from scoring a consolation goal in United's 4-1 loss to Manchester City, Sancho achieved little in his first season back in England. Anthony Elanga, a homegrown talent who shares duties on the left wing, has shown more promise than his high-priced teammate.
Nesci: Bryan Gil. Remember him? Tottenham reportedly paid €25 million – and parted with Erik Lamela – to secure the services of the Spanish winger from Sevilla. He made nine league appearances, totaling just 94 minutes, didn't score a goal, and attempted only one shot before being sent back to La Liga on loan. Spurs then promptly signed Kulusevski in January, a superior winger who effectively renders Gil useless.
Rouse: Dele Alli. The 26-year-old was famously branded "a f—— lazy guy in training" by Jose Mourinho in Amazon's "All Or Nothing" docuseries on Spurs' 2019-20 season. He's not the kind of player you want for a relegation battle, which explains his zero starts until Everton secured safety, and there's been little indication over the past four seasons that he's worth the £40 million he'll cost the Toffees if he hits all of his appearance targets.
Which 'outsider' is likeliest to crack the top six next year?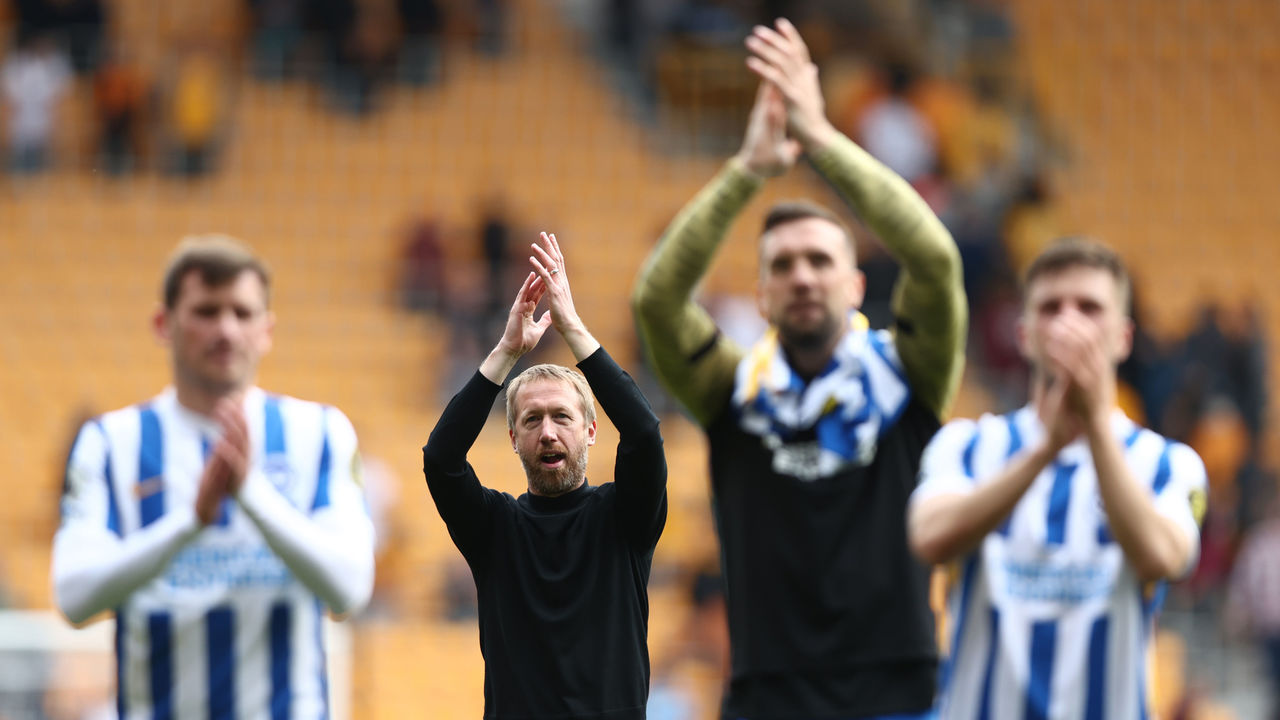 Lopopolo: Brighton. Graham Potter is building a credible project in the south coast of England. He led the Seagulls to ninth place in 2021-22 – their highest-ever finish in the Premier League – and helped them post impressive victories over Tottenham Hotspur, Arsenal, and Manchester United late in the season. Leandro Trossard scored a single-season career-high eight goals, and even Danny Welbeck found the net with greater regularity. A few more targeted signings could push Brighton into Europe.
Nesci: West Ham. Were it not for Conor Gallagher's impending return to Chelsea, Crystal Palace would have been the selection here – Vieira's team, despite finishing 12th in the table, produced the sixth-best expected goal difference in the league this season. But West Ham, having come so close to pipping Manchester United to a Europa League place, already have the foundation in place to go one better in '22-23. Keeping hold of Declan Rice will be essential if the Hammers are going to make that leap.
Rouse: Leicester City. The Foxes had a wretched time with injuries. Wesley Fofana was missed most of all during his prolonged spell on the sidelines, James Justin and Wilfred Ndidi dealt with lengthy absences, and Jamie Vardy raced to 15 Premier League goals despite missing 13 games. If his most important players can stay fit, Brendan Rodgers can guide his team into Europe once more.
Are you going to miss any of the relegated sides?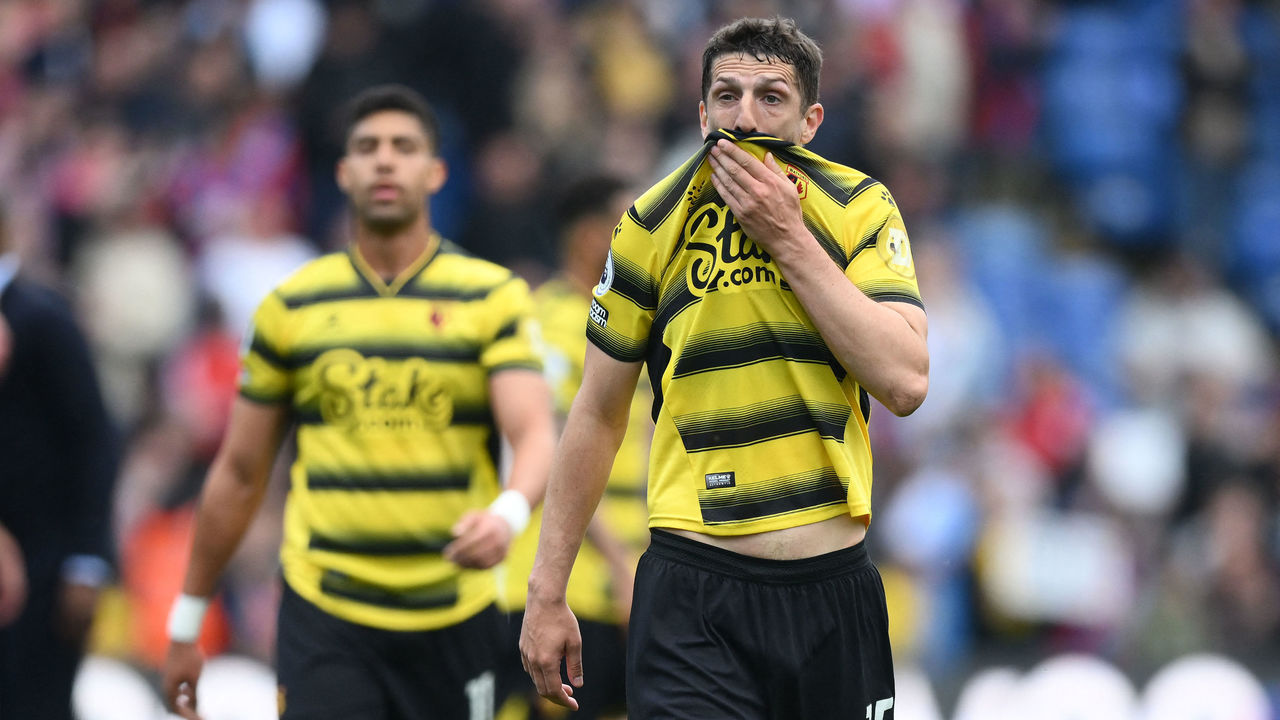 Lopopolo: No. Burnley's expiration date had long passed, Watford couldn't win at home, and Norwich City were as good as done in December.
Nesci: Negative. Having correctly predicted the three clubs to be relegated prior to the campaign, I've been ready to wave goodbye to them for quite some time. As an aside, please don't look at any of my other preseason predictions. They were all good and correct, honest.
Rouse: Nope. Leeds United are a huge club blessed with a passionate fan base, and they've largely played entertaining football since they belatedly returned to the top flight in 2020. They survived, so all was good with the world.
Which club intrigues you most going into the transfer window?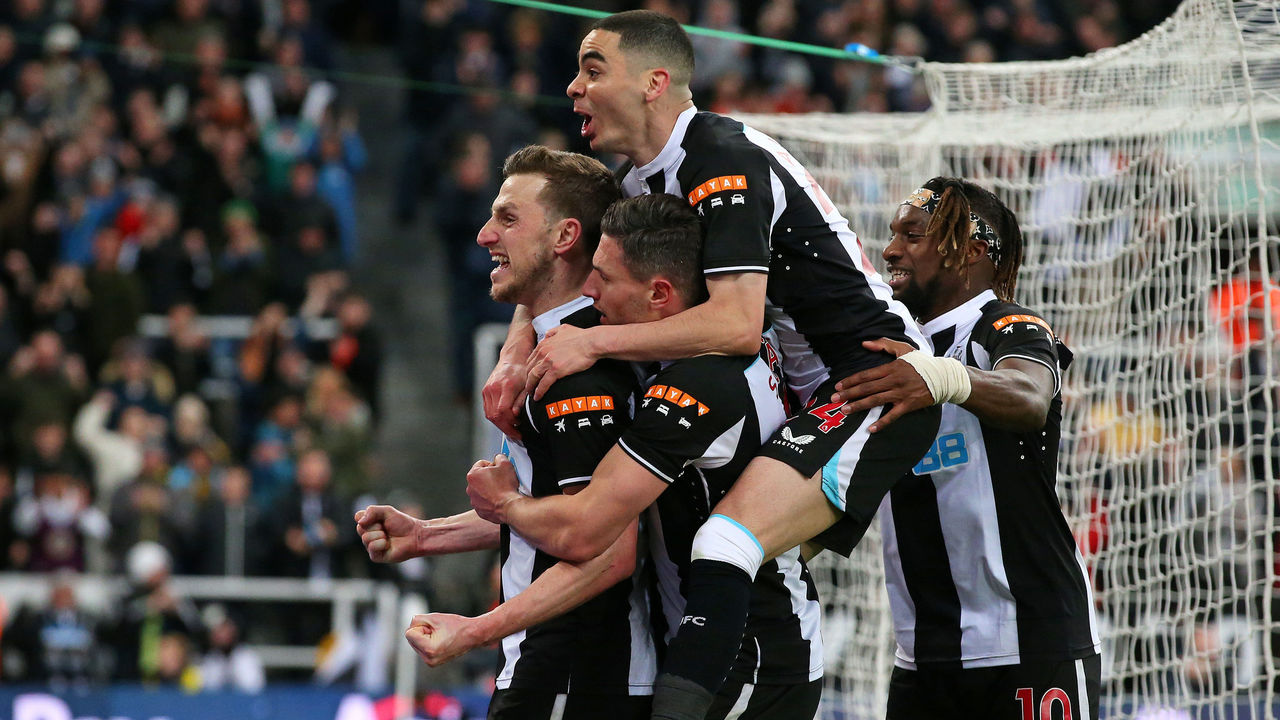 Lopopolo: Newcastle. The budget is there, but how will they spend it? Manager Eddie Howe has certainly done enough to gain significant backing in the transfer window, and the club's new Saudi owners will have more time than they did in January to splash the cash. They can probably do better than Chris Wood up front, and they'll likely need more help at the back.
Nesci: Manchester United. There's a prevailing thought that retooling a squad takes several transfer windows. That may be true in some cases, especially when financial limitations are at play, but Manchester United are able to operate outside of that realm. Independent of the Premier League's financial might, this is one of the most commercially powerful clubs in the world. That means new manager Erik Ten Hag can revamp quickly if United hit the mark with their summer signings.
Rouse: Wolverhampton Wanderers. If it wasn't for Jose Sa – winner of the players' Player of the Season award – who knows how this season would've fared. Wolves' promising period around the turn of the year has descended into relegation form. Changes are needed.
Is Erik ten Hag the man to turn around United's fortunes?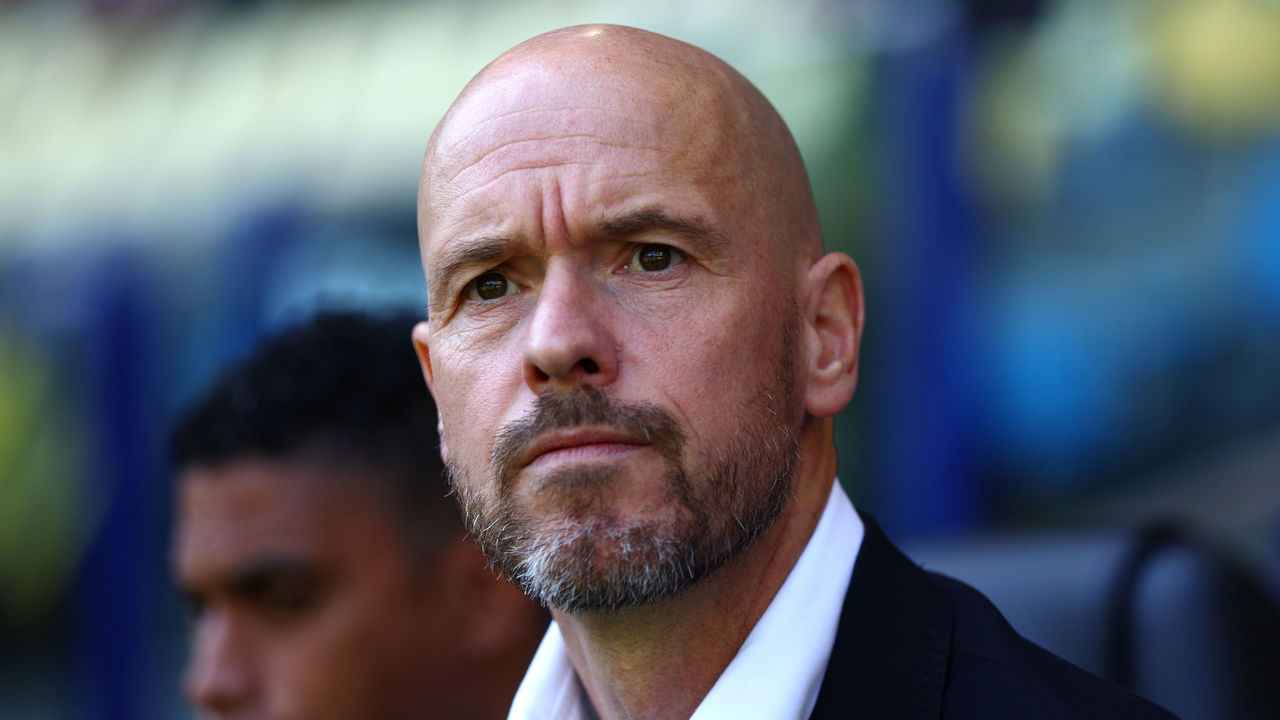 Lopopolo: Who knows. Ten Hag is undoubtedly a capable manager who can develop young talent. He's also an attack-first coach who fits into Manchester United's ethos. But this job is about more than coaching. It's politics. He'll need to establish a culture of accountability at United and push out the passengers in this side. Easier said than done.
Nesci: Manchester United damn well hope so! The Red Devils can't afford a repeat of the disjointed, garbled mess of a season they just endured. If there's a willingness at the executive level to let the Dutch tactician implement his philosophy – and crucially, some patience – Ten Hag can be the manager who brings the club back to the upper echelon of the Premier League.
Rouse: Unless Ten Hag suddenly develops a knack for psychokinesis, nobody can confidently answer "yes" to this question. The main thing that will dictate the success of the Dutchman's tenure will be his relationships at the club. Holism is so important during a rebuild. Ten Hag must also be given time to restore belief in an unhappy squad.
How long will Chelsea's rebuild take?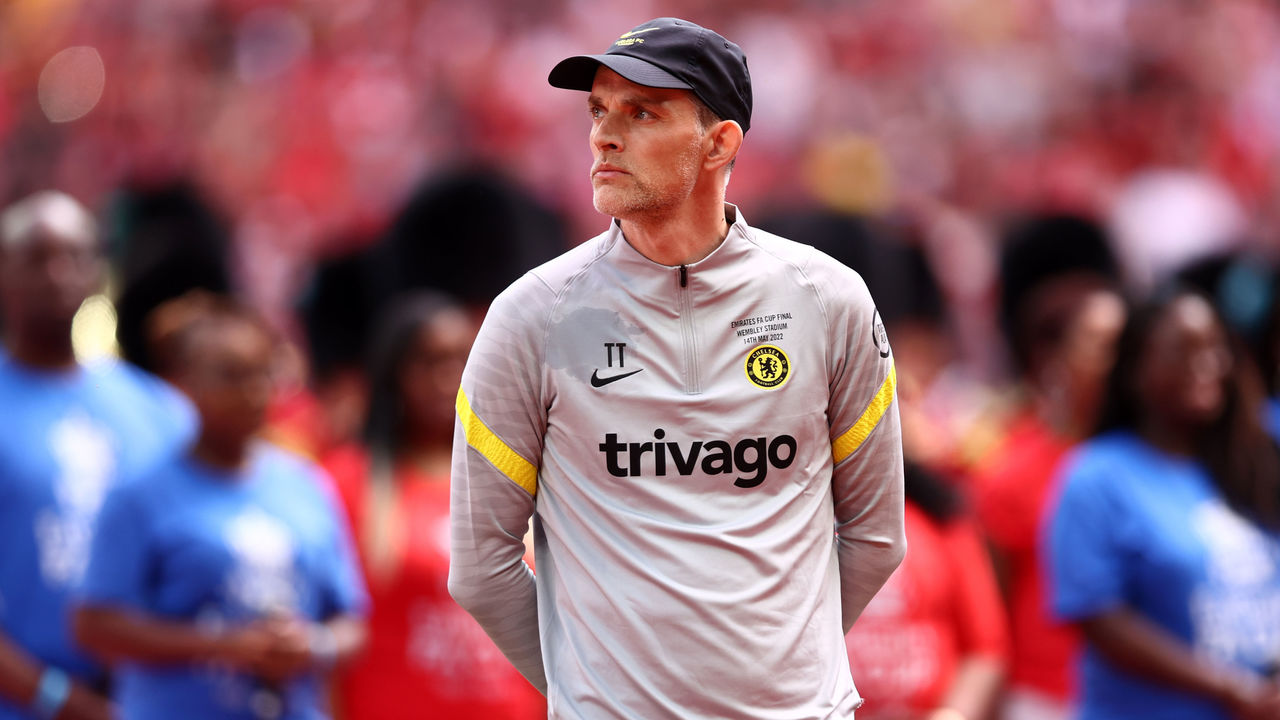 Lopopolo: It all depends on ownership. If the U.K. government approves the U.S. consortium's £4.25-billion takeover and allows Chelsea to operate normally in the transfer market, the club could turn it around in a year. But maybe the new owners will decide to take a more holistic approach. Thomas Tuchel has a fairly young squad at his disposal, and he may fancy the opportunity to build from there.
Nesci: Not long. Their season fizzled out badly, but this isn't exactly a club stuck in the doldrums, regardless of the uncertainty surrounding the ownership situation; Chelsea, at least for another few days, are the reigning European champions, remember. The team is still loaded, even if defensive reinforcements are needed, and Tuchel is an elite manager. If all else fails, the Blues can lean on their "loan army" to help alleviate lingering squad concerns.
Rouse: We don't even know when the purse strings will be loosened for Tuchel. The sale narrative has been topsy-turvy and tiresome. If it's sorted with time to conduct business in the transfer window, it could take just a couple of months. Even after this summer's departures, it's a stacked squad awash with cup-winning experience.
Copyright © 2022 Score Media Ventures Inc. All rights reserved. Certain content reproduced under license.
Everton survive with nervy victory, Leicester and Leeds relegated on final day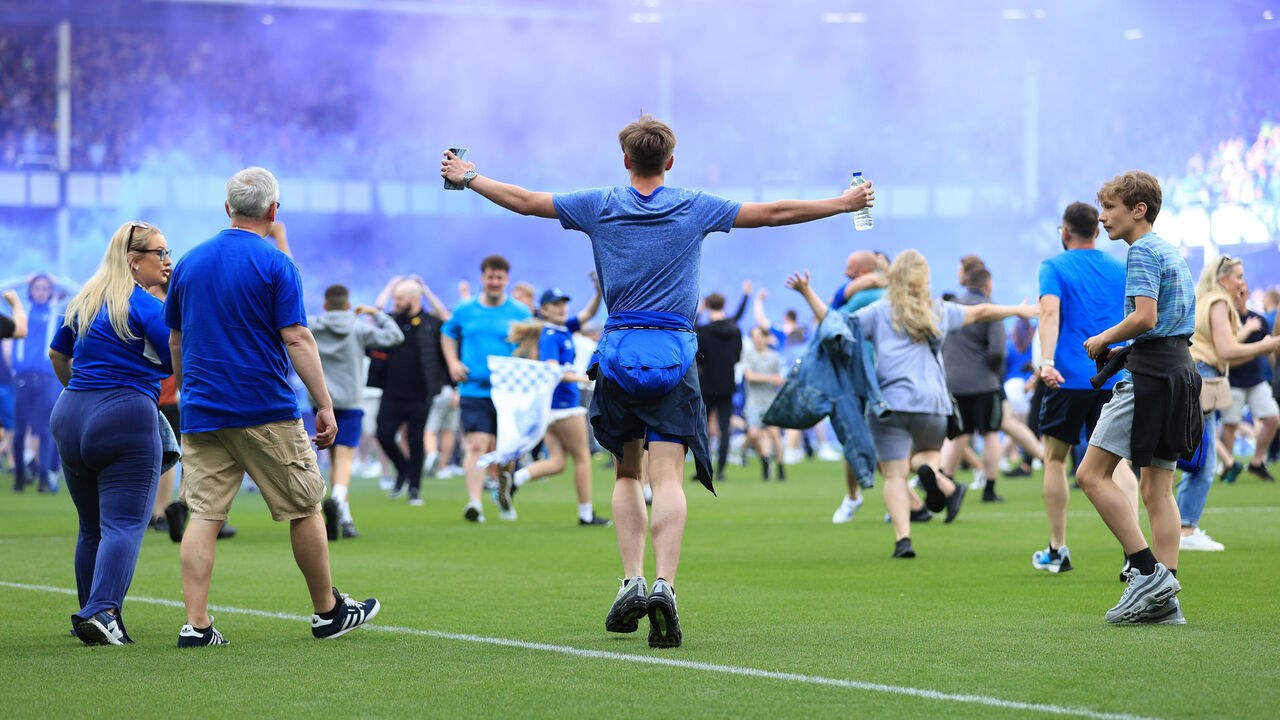 Everton avoided relegation during Sunday's Premier League finale, condemning Leicester City and Leeds United to Championship football next term, but they did it the hard way.
The Toffees were staring into the abyss. The proud Merseyside club was in the relegation zone at halftime of the season's last day; the prospect of its top-flight residency ending after 69 years was very real. The financial implications of demotion, while Everton struggle with the escalating costs of its new stadium being built on Bramley Moore Dock, could've been ruinous.
But then Abdoulaye Doucoure bludgeoned the ball home and Goodison Park erupted. The nervy 1-0 win over Bournemouth was enough to keep Everton afloat.
| # | Team | GD | Points |
| --- | --- | --- | --- |
| 17 | Everton | -23 | 36 |
| 18 | Leicester City | -17 | 34 |
| 19 | Leeds United | -30 | 31 |
| 20 | Southampton | -37 | 25 |
Doucoure is now an Everton icon. The ball bounced toward the midfielder on the edge of the box in the 57th minute and he smashed it into Bournemouth's net. It proved to be the eventual winner and effectively made Leicester's 2-1 triumph against West Ham United redundant.
Leeds dropped into the Championship after finishing in 19th place. Sam Allardyce failed to preserve the West Yorkshire outfit's Premier League status after a 4-1 home defeat to Tottenham Hotspur.
"Loads of pressure but overwhelming relief," Everton defender Conor Coady said after the match. "It's something where you don't want to be part of, this giant of a football club and go down."
"This club has to rise and get better now," he added after noting the Toffees have endured two seasons of struggle.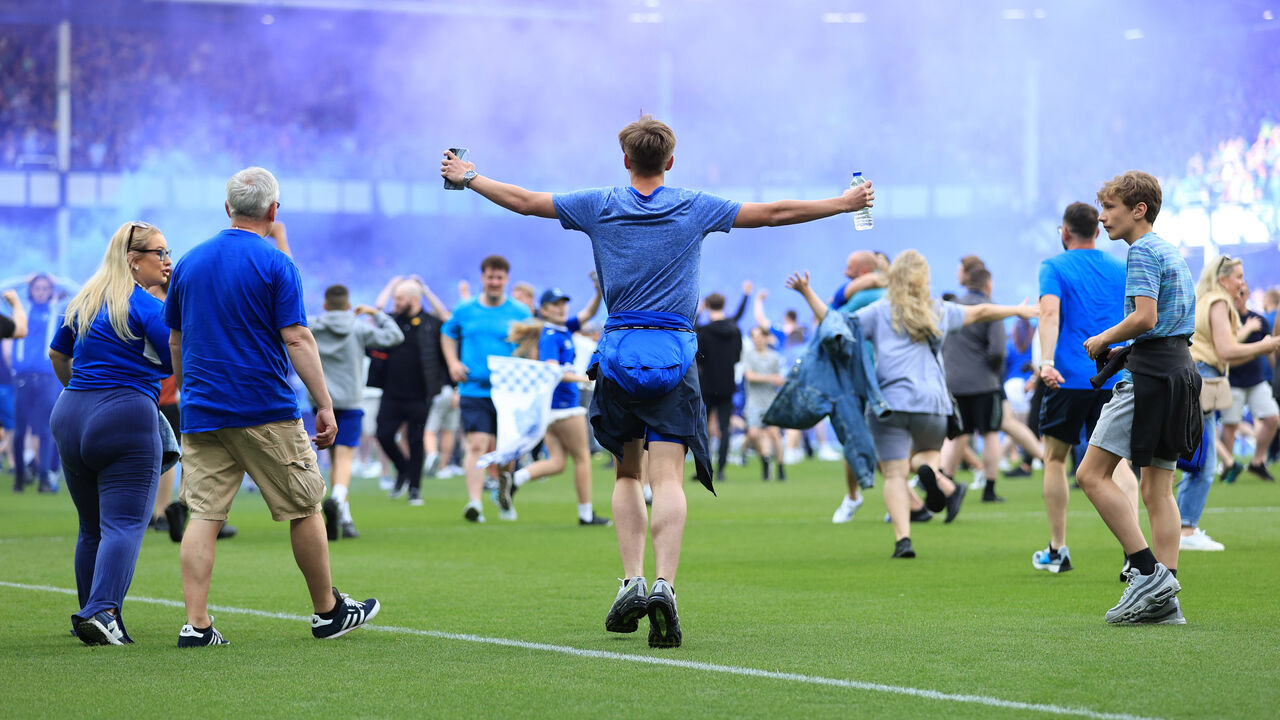 Everton finished 16th in the prior campaign, with Richarlison – who left for Tottenham last summer – the main protagonist of that successful survival bid. Doucoure is the latest hero after his match-winning strike followed his two-goal haul during a win over Brighton & Hove Albion earlier in May.
The hard work isn't over, but Sean Dyche doesn't need to plan for trips to Rotherham United and Plymouth Argyle next season. Everton are still a Premier League side.
"It means a lot to me," Dyche reflected. "I took over what they called a broken club. It's not broken, it's had its cracks but it's not broken. We've shown that. We've shown the fighting spirit that you need."
Copyright © 2023 Score Media Ventures Inc. All rights reserved. Certain content reproduced under license.
Thoughts and analysis from penultimate weekend of Premier League season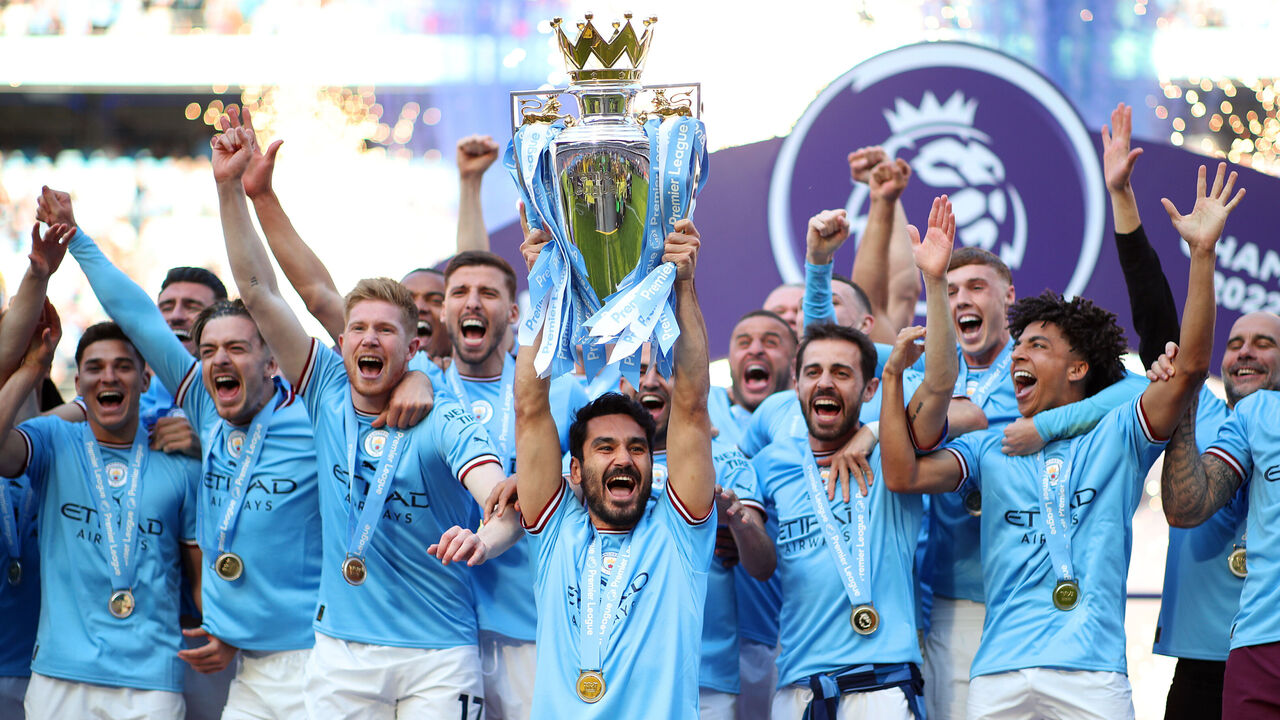 theScore examines the most important developments and biggest talking points from the weekend's slate of action in England's top flight.
Man City assert their dominance
The dynasty continues.
Before even kicking a ball on the weekend, Manchester City were officially crowned Premier League champions for the third successive season, further solidifying their status as English football's domineering force.
Here are some of the most eye-popping numbers in the wake of City's fifth league title in six seasons:
2 – Pep Guardiola joins Sir Alex Ferguson as the only managers in the history of English top-flight football to capture three consecutive league titles. They're breathing rarefied air and likely drinking some decent bottles of wine.
5 – Phil Foden, who doesn't turn 23 until next week, already has five Premier League medals to his name. That's more than some of the league's most notable players, including the likes of Cristiano Ronaldo, Patrick Vieira, Eric Cantona, Frank Lampard, Didier Drogba, and City alum Yaya Toure.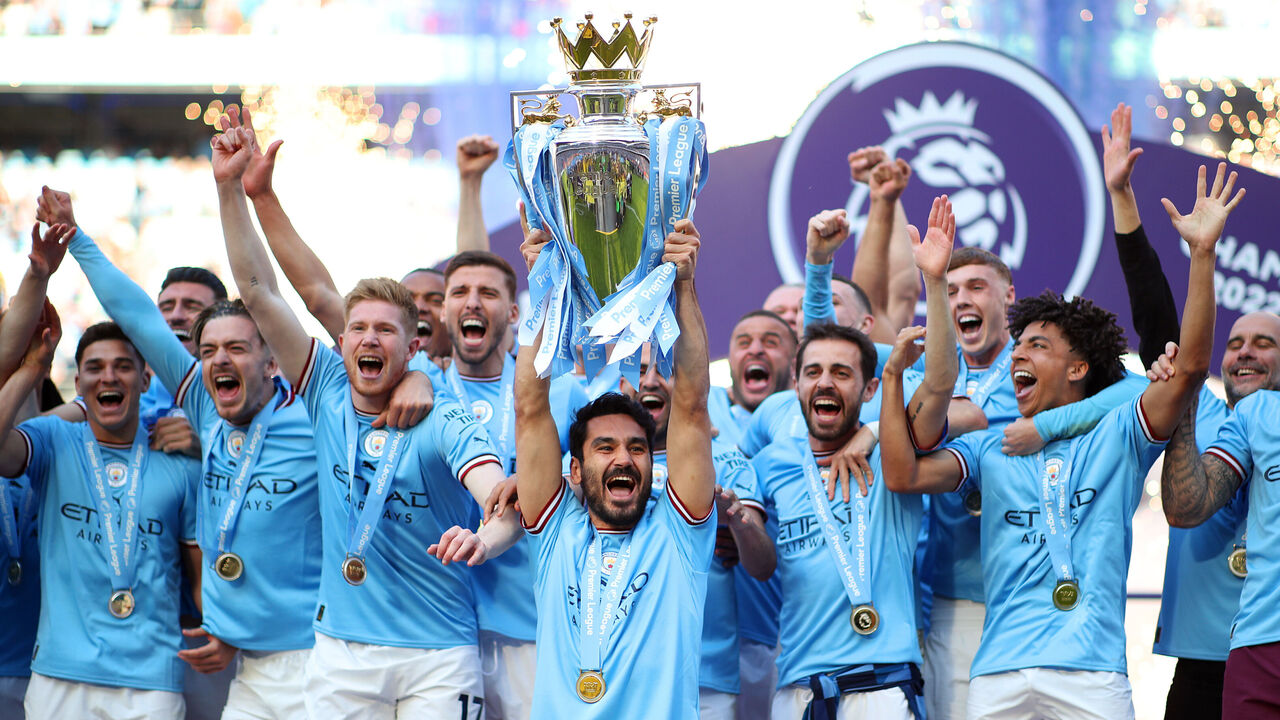 10 – In just seven seasons with Manchester City, Guardiola has won 10 major honors. He'll be hoping to add two more – including the most desirable trophy of all – between now and the end of the season.
14 – It's not how you start but how you finish. Manchester City went on a tear to overtake Arsenal and eventually capture the title. Sunday's victory over Chelsea was City's 14th win in their last 15 league matches; the lone blemish was a draw against Nottingham Forest. Guardiola's juggernaut hasn't tasted defeat in the league since the first week of February.
52 – Since the calendar flipped to 2023, City have collected 52 of a possible 60 points in the Premier League. The freight train couldn't be stopped.
A tale of 2 seasons for Arsenal
Arsenal's rip-roaring start to the Premier League season was unsustainable. No one would've thought they'd have 50 points through the first 19 matches – a feat not even the famous Invincibles side of 2003-04 could manage. There's just no way a team as young and inexperienced as the Gunners could replicate such form over the final 19 fixtures.
But they didn't just suffer a minor dip in form; they became a different team entirely. Gone was the swagger that drove so many of Arsenal's match-winning performances in the opening half of the campaign. Gone was the belief that carried them to comeback wins over Manchester United, Aston Villa, and Bournemouth.
The identity crisis hit Arsenal just as Manchester City found their confidence. With 31 points from 18 games, Mikel Arteta's side fell far of City's standards and ceded the title in relatively meek fashion. As much as the title run exceeded expectations – Champions League qualification was Arsenal's primary objective – the feeling was one of emptiness.
For the second straight season, Arsenal couldn't perform to their abilities in the business end of the campaign. A similar loss of conviction cost them Champions League qualification last season, with late-season defeats to Tottenham Hotspur and Newcastle United keeping Arsenal out of the top four.
Now that they've shown they can compete with the best England has to offer, expectations around Arsenal will increase tenfold. Recruitment is necessary, as is rotation, to prevent another catastrophic loss of form.
But the club should still celebrate what it has achieved. Arsenal will play in the Champions League for the first time in six seasons, and they have a solid foundation, with William Saliba, Bukayo Saka, Gabriel Martinelli, and Martin Odegaard yet to enter their primes.
Leeds deserve to be relegated
Let's be clear: Sam Allardyce isn't the reason Leeds United are on the verge of being relegated. The damage was done long before the 68-year-old came out of quasi-retirement to take the job.
Leeds' tailspin truly started when majority owner Andrea Radrizzani sacked Marcelo Bielsa in February 2022. Bielsa paid the price for a downturn in form largely caused by injuries to key players Liam Cooper, Kalvin Phillips, and Patrick Bamford. Though they saved themselves from the drop last season, Leeds' lack of depth was laid bare.
The squad became even thinner with the sale of match-winner Raphinha to Barcelona and Phillips to City. Radrizzani sanctioned their departures without securing suitable replacements, and the ones who arrived didn't really fit in. Bielsa's replacement, Jesse Marsch, couldn't put his stamp on the team even with fellow Americans in the squad, and like Marsch's successor, Javi Gracia, Allardyce has been unable to stop the bleeding.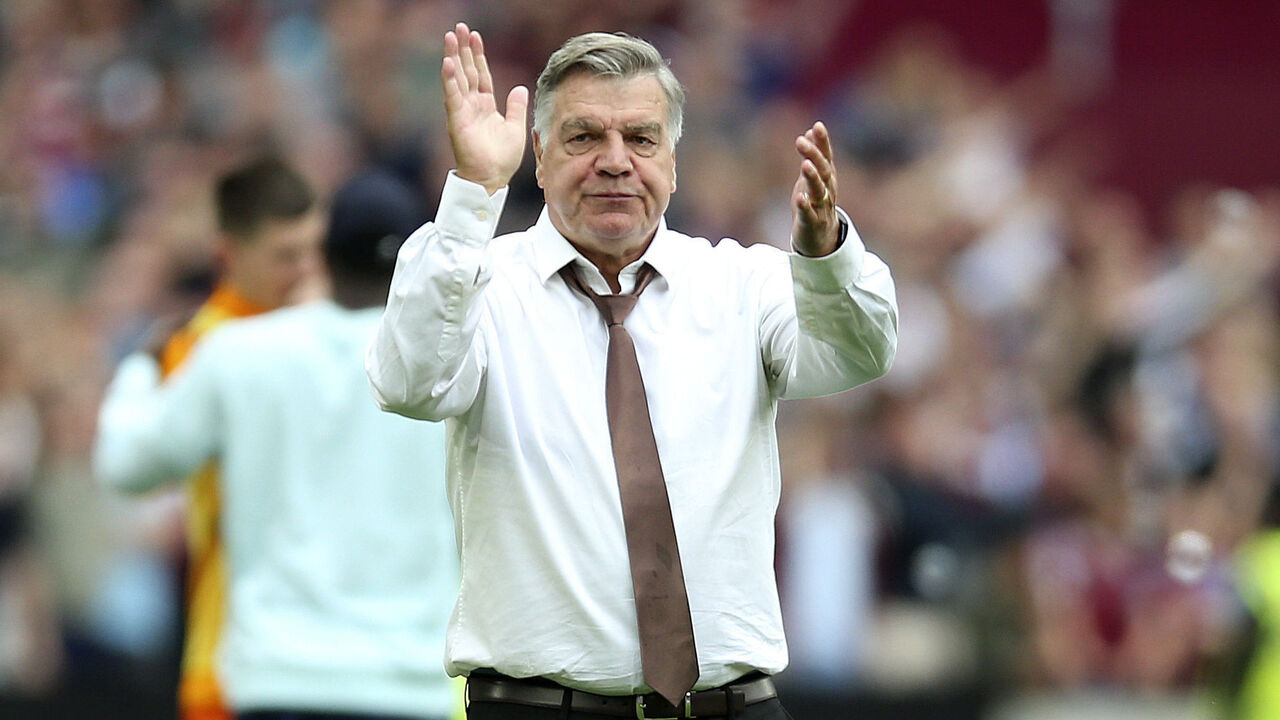 But few managers could have made significant change at Elland Road, even less so Allardyce, who built a reputation as a survival specialist by keeping the ball out of his goal. Leeds' squad wasn't built to play defensively, and it has too many significant holes to compensate for such seepage at the back. Bamford's health has been questionable for some time, and forward Georginio Rutter, signed for a club-record fee in January, has yet to score a single goal in 12 total appearances for Leeds.
The club's scattergun approach to signings, coupled with Radrizzani's poor succession planning, torpedoed the entire project. Now, Leeds have to beat Tottenham next weekend and hope Everton and Leicester City both lose their remaining games to stay up.
Quick free-kicks
Too little, too late for Liverpool
It's a shame that one final moment of Roberto Firmino magic at Anfield will end up being just a footnote for Liverpool. The Brazilian, playing in his final home match for the club, salvaged a 1-1 draw against Aston Villa with a dramatic late goal on Saturday. Ultimately, though, the result all but confirmed that the Reds' late-season push for an unlikely Champions League berth will fall short. A seven-match winning streak gave Liverpool hope of nabbing a top-four spot. But on the evidence of the entire season, in which Jurgen Klopp's team was erratic and defensively frail, a Europa League place is a more appropriate reward. "We were for too long not good enough or ourselves," Klopp admitted. Liverpool are no strangers to remarkable comebacks, but the hole was too deep for even them to climb out.
Forest's faith in Cooper rewarded
Nottingham Forest could've fired Steve Cooper at any point, and the viewing public would've understood why. Even with significant reinforcements – 30 signings, to be exact – Cooper struggled to keep the specter of relegation at bay. But larger-than-life owner Evangelos Marinakis stuck with the man who steered Forest to the Premier League in the first place. The Greek media mogul's faith in Cooper was eventually rewarded Saturday when Forest confirmed their top-flight status with a momentous 1-0 win over Arsenal. As all the teams below them in the standings changed managers, Forest showed that stability can deliver even better results.
Brighton's momentous achievement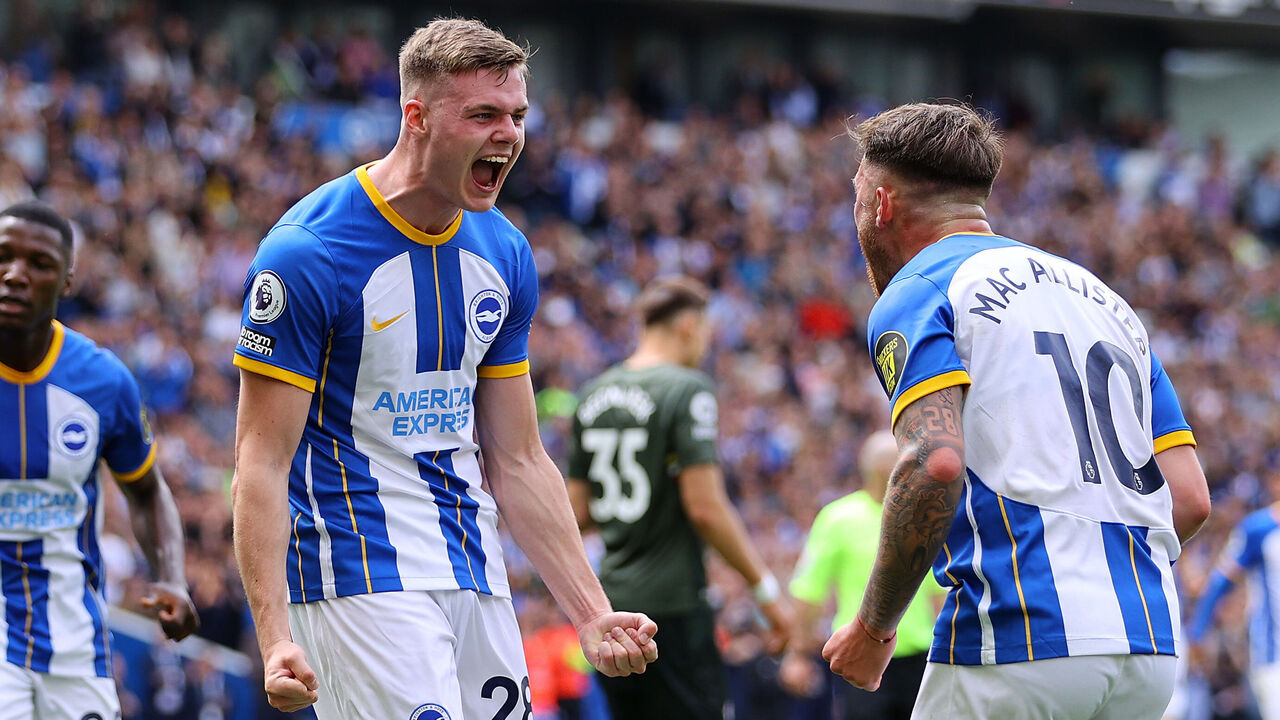 For the first time in their 121-year history, European football beckons for Brighton & Hove Albion. The Seagulls ensured a top-seven finish on Sunday and, in all likelihood, will finish sixth once the final whistle blows on the campaign next weekend. It's a truly remarkable achievement for a club that lost its celebrated manager during the year – Graham Potter likely wants a mulligan on that one – and consistently has its top players poached by "bigger" teams each year; star midfielder Moises Caicedo nearly left in January, and Alexis Mac Allister is likely on his way out in the summer. No matter, Brighton just keep reloading. It's a testament not only to the incredible job Roberto De Zerbi has done since his arrival on the south coast but also to the club's continued ability to unearth young talent and keep the squad stocked with rising stars at all times. This is the model other teams of a similar stature should be trying to replicate.
Hey, look, it's Kalvin Phillips!
Manchester City signed Phillips for £45 million last summer. He only made his full Premier League debut for the club on Sunday, the penultimate weekend of the season. Between being unveiled by City and then finally starting against Chelsea, the England international played a measly 113 league minutes, was called "overweight" by his manager, and experienced what he described as one of the "lowest" points of his career in terms of self-confidence. And, ultimately, it didn't make a lick of difference for City. That's a luxury afforded to few other clubs, if any; City can spend first and ask questions later. And if it never works out for Phillips or any other high-priced signing, they can wipe their hands of the situation and try again. The unlimited riches of the club's majority owners in Abu Dhabi have been a huge factor in City's rise. So, too, has Guardiola's on-pitch genius. Both can be true. Acknowledging City's vast financial resources isn't meant to diminish their accomplishments, but not doing so would be disingenuous.
Chelsea's miserable, no-good season
The end of the season can't come soon enough for Chelsea. Sunday's loss to Manchester City confirmed that Frank Lampard's beleaguered team will finish the campaign in the bottom half of the Premier League table for the first time since 1996 – that's five years before midfielder Enzo Fernandez was even born. It's been a while since the situation was so bleak for the west London outfit, which will surely continue to spend lavishly in the coming months to reverse course. Mauricio Pochettino, reportedly on his way to try to right the ship, has an enormous task on his hands to deliver a tangible return on Todd Boehly and the ownership group's massive investment.
Stat of the weekend
When Guardiola gets his hands on a trophy, he tends to not let go of it.
Tweet of the weekend
The streets of Manchester will be rocking for City's title party.
Copyright © 2023 Score Media Ventures Inc. All rights reserved. Certain content reproduced under license.
Key thoughts and analysis from Saturday's Premier League action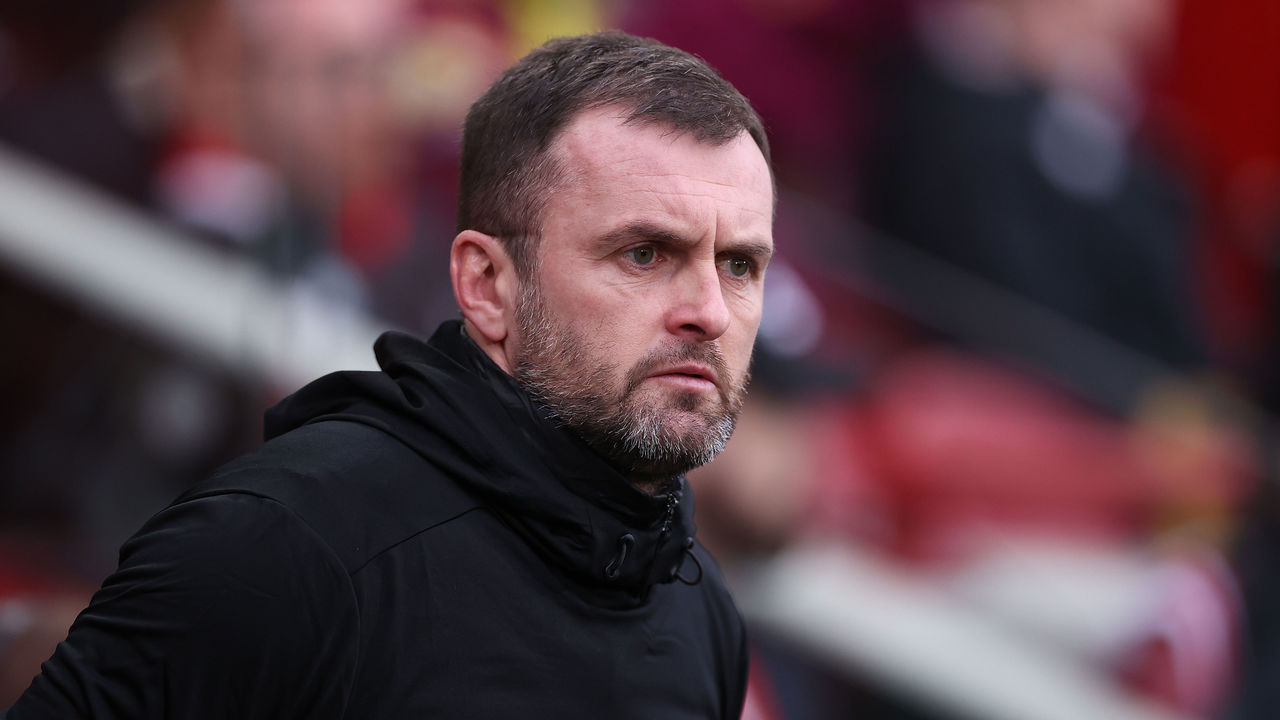 theScore examines the most important developments and biggest talking points from Saturday's slate of action in England's top flight.
Saints sunk by poor transfers, Nathan Jones
Fulham were occasionally guilty of being too casual in possession and lacked creativity in the final third. They still won 2-0 at Southampton.
The defeat confirmed the Saints' descent – a relegation that appeared inevitable in recent weeks. Like many demotions, mistakes from years ago contributed to their demise. But a drastic change to the club's transfer policy – it signed numerous young, inexperienced players last summer – and the appointment of Nathan Jones in November were what left this season in ruins.
Jones discussed his disastrous 14-match spell with Sky Sports News on Saturday and revealed his greatest regret was his post-match comments following a 3-0 defeat at Brentford in February. During that press conference, he dropped huge hints that there were divisions in the dressing room and a difficult relationship between himself and the club executives. Rather than dealing with the club's issues internally, he needlessly exposed the splintered roots of Southampton's struggles.
"It was probably a little bit ill-timed," Jones conceded.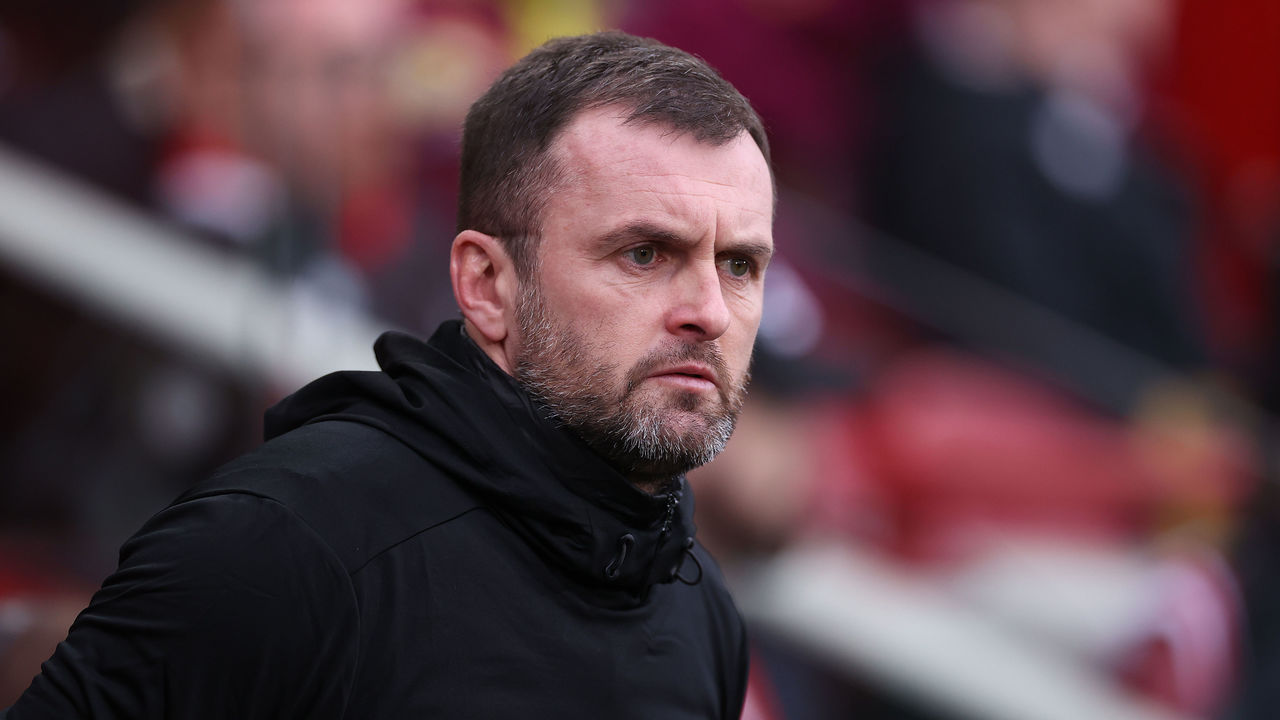 There were obviously other errors over Jones' tenure. He failed to recall Nathan Tella from his loan at Burnley – where the versatile attacker tallied 17 goals and five assists over 39 Championship appearances – and it was hard to identify a playing style while he constantly tinkered. He changed formation five times during a 3-1 home defeat to Brighton & Hove Albion; that might not destabilize the experienced squad members, but Jones used 10 players aged 25 or under in that fixture.
Ruben Selles was left to deal with the mess that Jones left behind. The coach tried to instill discipline that had begun to fray during Ralph Hasenhuttl's time in charge. There were positive moments – the wins over Chelsea and Leicester City and, most notably, the stirring display in April's 3-3 draw at Arsenal – but it was ultimately too little, too late.
Jones is undoubtedly one of the EFL's greatest managers over the past decade – he was instrumental in Luton Town's rise from League Two to the upper reaches of the Championship. But the chasms in Southampton's dressing room and waning confidence in the club's new transfer strategy were made worse by the appointment of an intense figure who constantly and unhelpfully referred back to his prior achievements.
Southampton need to ensure the woeful decisions made this season can never happen again, otherwise earning an instant promotion from the Championship will be near-impossible.
Awoniyi a big part of Forest's survival run
Taiwo Awoniyi missed nearly half the season through injury, and yet Nottingham Forest may have the 25-year-old to thank for preserving their Premier League status.
Awonyi's brace against Chelsea on Saturday helped Forest move three points clear of the relegation zone and crowned a particularly prolific week for the Nigerian striker. His brilliant two-goal performance in Monday's 4-3 win over Southampton gave Forest the belief they could extend their membership in England's top flight, and he showed the same clinical edge at Stamford Bridge, eluding Chelsea's defenders to score off a pair of headers.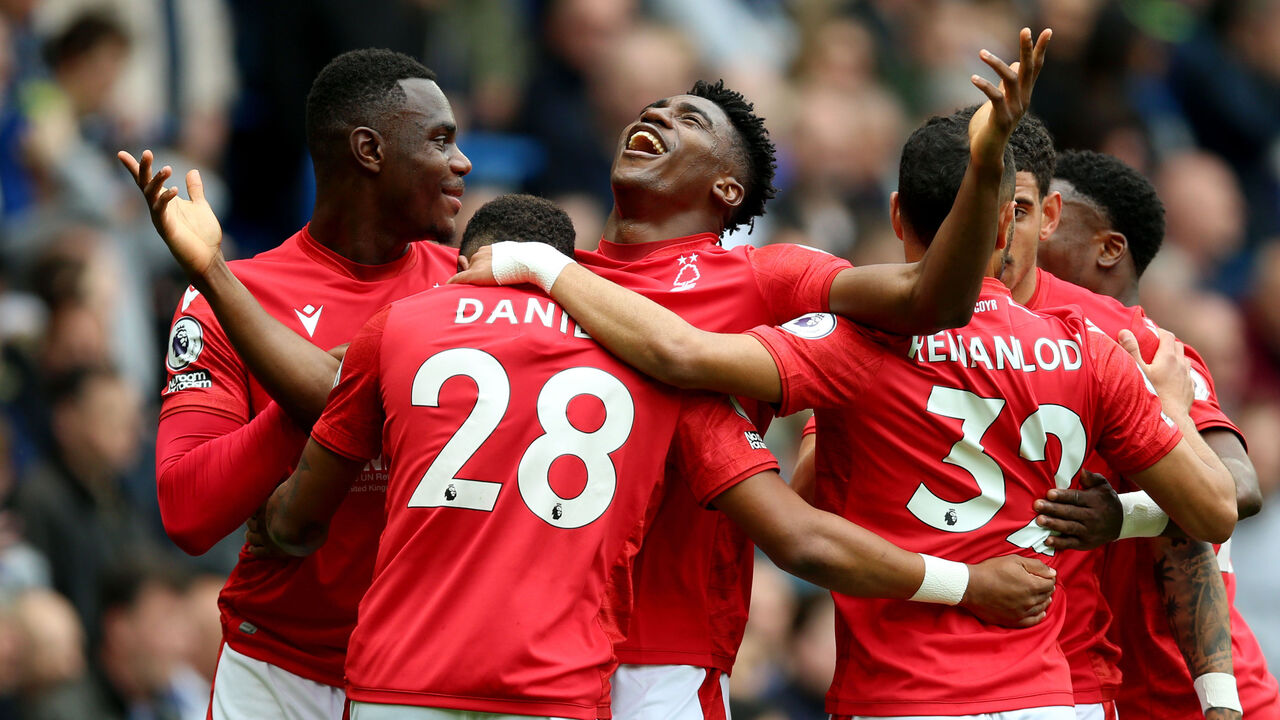 If Awoniyi hadn't missed 15 matches between January and the beginning of April, Forest may not have even been in this mess. His match-winning potential became clear earlier in the season: He scored the only goals in 1-0 wins over West Ham United and Liverpool and showed he can carry attacks with his dribbling ability. But a groin injury derailed his first season in England and left Forest without either a target man or a counter-attacking presence in their lineup. It's no coincidence Steve Cooper's side struggled to score goals during Awoniyi's absence.
The problem now is that Forest are leaking more goals than ever. The last time they kept a clean sheet in the Premier League was Feb. 5 against Leeds United, a whopping 16 games ago.
"We're scoring more goals in this phase than any phase of the season, although we are conceding as well," Cooper said afterward, according to Sarah Clapson of the Nottingham Post. "It feels like we are giving away goals more easily than how we are scoring them."
That makes Awoniyi's recent run of goals all the more meaningful.
Time running out for woeful Spurs
Tottenham fans were annoyed from the get-go. And who could blame them?
Long before Spurs slumped to a 2-1 away defeat against a strong Aston Villa side, fans voiced their displeasure at the club's longtime chairman, Daniel Levy, at the tail end of another lost season. "We want Levy out," shouted supporters just 15 seconds into Saturday's contest at Villa Park.
It was another loud demand for change at a club that has regressed to the point where a European berth isn't certain for next season. Pressure continued to mount on the north London side Saturday against a Villa side breathing down its neck in the Premier League table.
Spurs justified frustrations in the away end less than 10 minutes into the game after conceding the opener to Jacob Ramsey. There was hardly anything to cheer about over the next 35 minutes. In fact, Spurs were lucky to go into halftime trailing by just a goal after Villa missed a pair of golden opportunities to increase their advantage.
After Douglas Luiz's superb 72nd-minute free-kick doubled Villa's lead, Harry Kane offered a glimmer of hope with a late penalty. Then Son Heung-Min scored what he thought was the game-winning goal in injury time, but it was called back because the Korean had roamed into an offside position for the second time in the match. Besides the late surge, it was a limp overall display that offered little encouragement for Spurs' hopes of ending the season on a high note. Defeat ensured the club can no longer qualify for the Champions League.
They're on pace to at least qualify for the Europa Conference League next season. But even that isn't a guarantee given that Brighton are two points back and have three games in hand on both sixth-place Tottenham and seventh-place Villa.
Quick free-kicks
Leeds dodge bullet
It's no wonder Leeds supporters celebrated Saturday's 2-2 draw like a victory. After leaving with a point from a match where they conceded two penalties and finished a man down, fans rightfully let out a collective sigh of relief at full-time. In a game Leeds desperately needed to avoid losing, a series of mistakes quelled optimism at Elland Road and almost cost the relegation-threatened club dearly. After Luke Ayling's opening goal, Patrick Bamford missed from the spot. Callum Wilson then converted a pair of successful penalties, forcing Leeds to go into desperation mode before Rasmus Kristensen's equalizer briefly alleviated concerns. An injury-time red card to Junior Firpo raises the stress levels again in West Yorkshire, but Sam Allardyce's men showed just enough fight to avoid complete disaster. The draw moved Leeds up one place in the table, but relegation fears remain for the 18th-place club with two games left.
Sterling too on and off for Chelsea
Raheem Sterling went four months without scoring a Premier League goal. Injuries aren't to blame for that. He's always been a streaky player, and his indecisiveness on the ball costs him on a regular basis. That's what makes the brace Sterling scored Saturday all the more frustrating: He has all the technical ability to do whatever he wants on the pitch but often gets in his own way. Chelsea can't afford to have any passengers in the team next season, and in his current will-he-or-won't-he state, Sterling just doesn't cut it. It's too late to show up now when the season means next to nothing for the club. Chelsea need a left-winger who can cause more problems for the opposition than he does for himself.
Ten Hag doesn't need to replace Sancho
Jadon Sancho is nearing the end of his second season at Manchester United, and it's been a largely underwhelming spell blighted by subdued performances and 14 weeks away from the first team while he worked on issues with his fitness and attitude. It's getting to the point where his £73-million move from Borussia Dortmund can be labeled a bust. But while Erik ten Hag prioritizes a No. 9 in the summer transfer window, he should refrain from also acquiring a wide attacker to compete with or replace Sancho. Alejandro Garnacho, 18, marked his return from an eight-week injury layoff with a goal off the bench against Wolverhampton Wanderers, confidently declining a pass to Wout Weghorst before bashing the ball in via the post. And then there's 20-year-old Amad Diallo, who's scored 14 goals in the Championship for Sunderland while tormenting defenders with his runs inside from the right flank. Both players deserve plenty of chances in United's starting lineup next season.
Stat of the day
Ashley Young has quietly had an excellent campaign at right-back for Aston Villa.
Tweet of the day
It's been undercooked fare on and off the pitch for Chelsea this season.
Copyright © 2023 Score Media Ventures Inc. All rights reserved. Certain content reproduced under license.