Preview, predictions for Champions League round of 16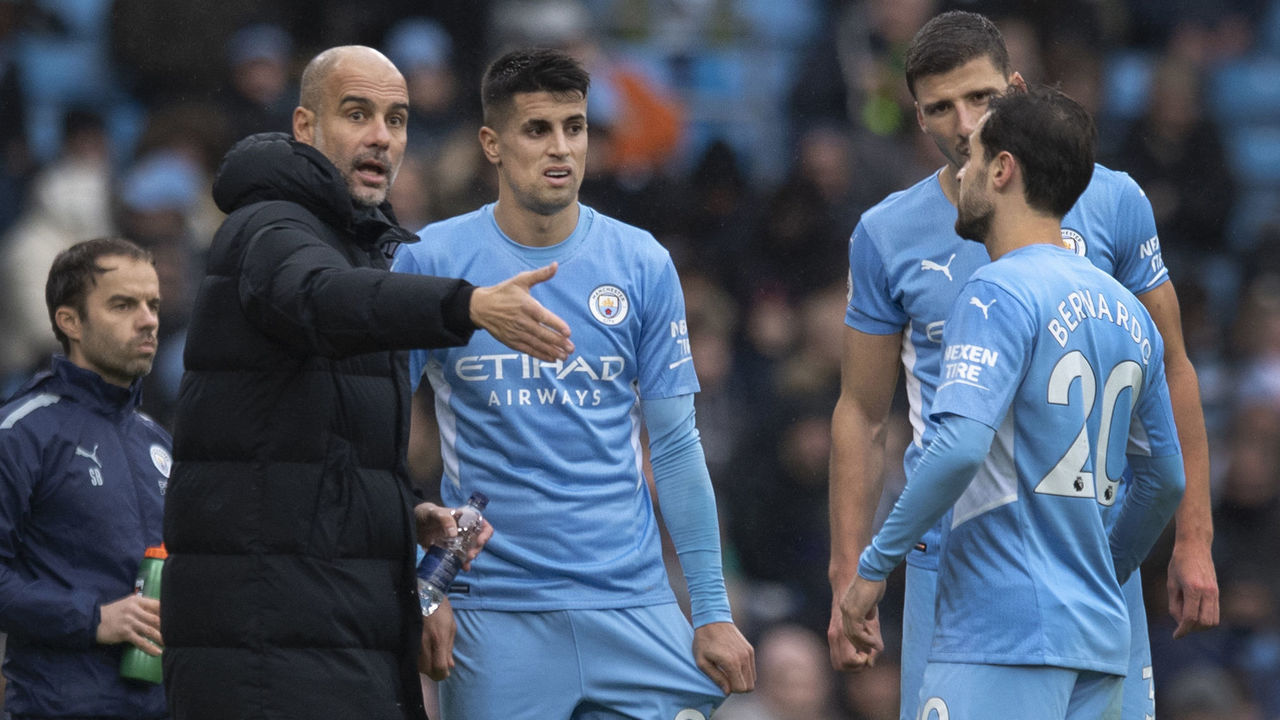 The draw for the last 16 of this season's Champions League is finally complete, but with the first legs not kicking off until February, a lot could change in the intervening months. Here's an early breakdown of each matchup, along with predicted outcomes.
Sporting CP vs. Manchester City
First leg: Feb. 15 at Estadio Jose Alvalade
Second leg: March 9 at Etihad Stadium
Manchester City are clear favorites to win this game – and among the top three most fancied to win the whole tournament – so why should Sporting CP pose any threat? Even if City don't sign a striker in January to ease the goal-scoring burden, Pep Guardiola still has a squad deep enough to compete for every trophy.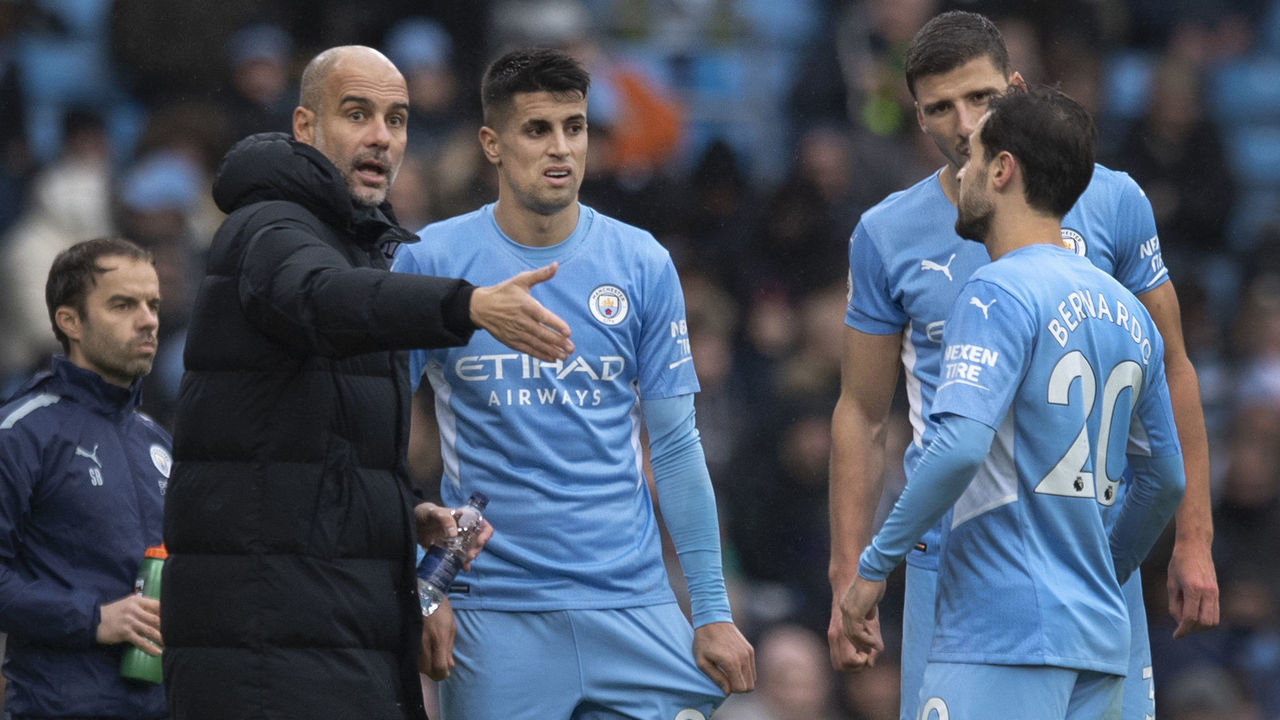 Sporting have a number of good players, including Pedro Goncalves, who has 11 goals from midfield this season, and Joao Palhinha, a defensive midfielder who's earning his keep in the Portuguese national team. However, despite Sporting's relative dominance in Portugal – they're 12-2-0 in the Primeira Liga this season – they've struggled to impose themselves in their first Champions League campaign in four seasons. Given Sporting conceded nine goals in losses to Group C winners Ajax, what on Earth will happen against City's dynamic core?
Prediction: Manchester City advance 5-2 on aggregate.
Paris Saint-Germain vs. Real Madrid
First leg: Feb. 15 at Parc des Princes
Second leg: March 9 at Santiago Bernabeu
This one's going to go down as the most entertaining tie of the lot. Barring injury, Sergio Ramos will return to Real Madrid for the first time since leaving as a free agent last summer. Kylian Mbappe is a free agent in 2022 and could sign a pre-contract with Madrid in January. Imagine Mbappe playing against his future employers. It's too much.
But there's a bigger matter at hand: progressing to the next round. Paris Saint-Germain are quite clearly all in on the Champions League, and an exit at any stage, let alone in the round of 16, would constitute a major failure. You don't sign Lionel Messi, Gianluigi Donnarumma, Achraf Hakimi, Georginio Wijnaldum, and Ramos in one offseason just to participate in the knockout stage. There's much more pressure on Mauricio Pochettino to deliver trophies than there is on Carlo Ancelotti, who's won matches while compensating for injuries to 14 of his players this season. If Karim Benzema can stay healthy, Los Blancos will certainly have a chance to outscore and beat PSG.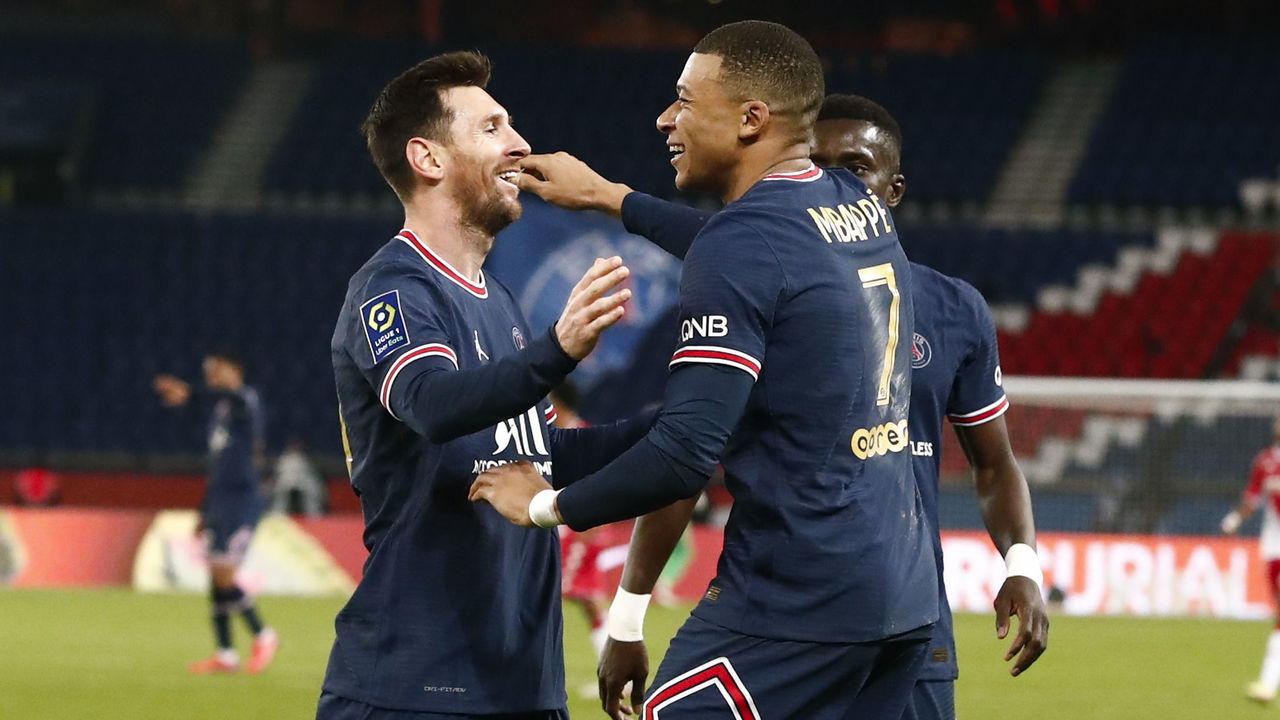 Meanwhile, Les Parisiens are yet to blow the competition away despite ample ammunition. Messi has done just fine in the Champions League, scoring five of his six goals for the club in Europe, but his teammates have struggled under the spotlight. Neymar should return in time from ankle ligament damage, but even when the Brazilian has played alongside Mbappe and Messi, PSG have hardly looked like the attacking juggernaut they promised to be.
Prediction: Real Madrid advance 3-2 on aggregate.
Red Bull Salzburg vs. Bayern Munich
First leg: Feb. 16 at Red Bull Arena
Second leg: March 8 at Allianz Arena
This matchup seems easy enough for Bayern Munich. Red Bull Salzburg are one of just three teams from outside of Europe's top five leagues, and they don't have the same star power as some of the other heavyweights Bayern could have faced, including PSG and Inter Milan.
But there's more to Salzburg than meets the eye. Runaway leaders in Austria's Bundesliga, Die Roten Bullen have won 31 top-flight matches in 2021 – more than any team has managed in a single calendar year since the league's inception in 1974. Their recipe for success includes the same ingredients RB Leipzig incorporated to kick-start their own run up the tiers in Germany: counterpressing, high-energy play, proactive defending, and incredible scouting. Only Chelsea and Leipzig completed more pressing sequences in the Champions League group stage than Salzburg, who conceded just six goals in six games.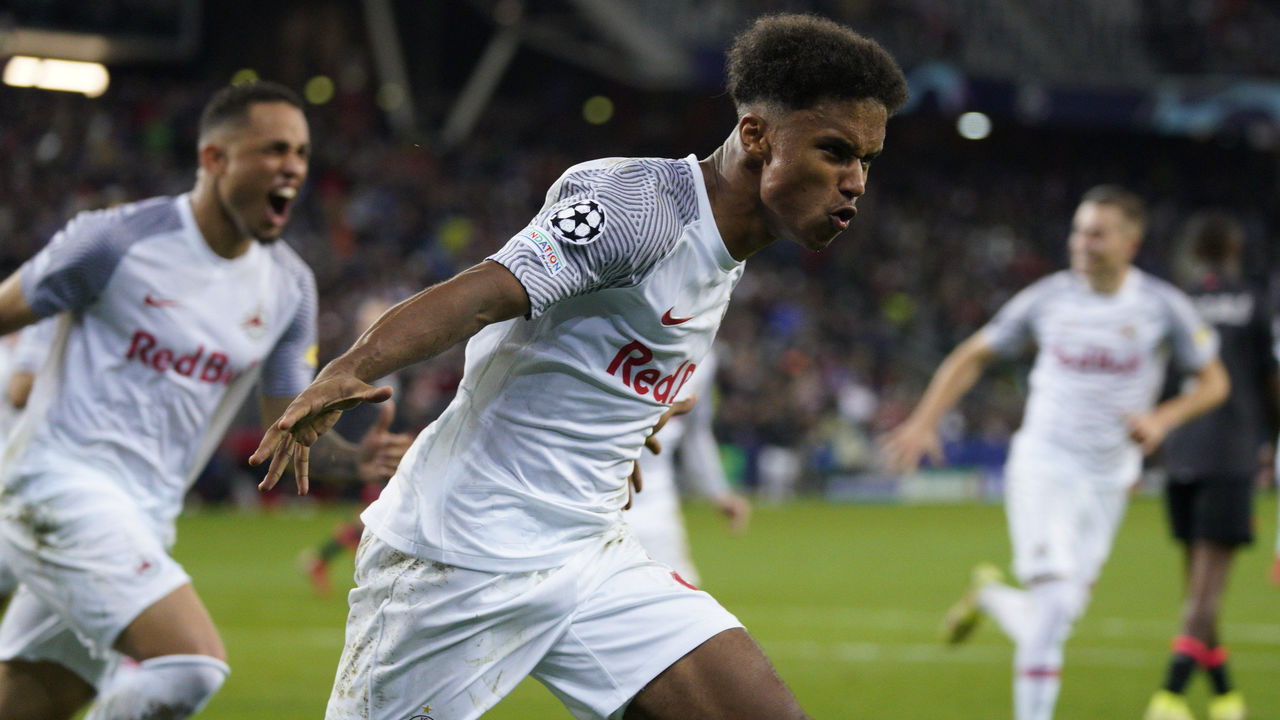 Salzburg launched the careers of Sadio Mane, Erling Haaland, and Bayern's own Dayot Upamecano. Now, they have another star in the making: 19-year-old striker Karim Adeyemi.
Bayern are still favorites, but Salzburg are no pushovers.
Prediction: Bayern Munich advance 4-2 on aggregate.
Inter Milan vs. Liverpool
First leg: Feb. 16 at Stadio Giuseppe Meazza
Second leg: March 8 at Anfield
The trip to Anfield will probably be the biggest test of Simone Inzaghi's coaching career. Last year, Inzaghi took Lazio to the round of 16, only to be embarrassed by Bayern 6-2 on aggregate. While Inzaghi now has a much more talented squad at his disposal, Liverpool are more formidable foes. With 21 goals in 22 matches, Mohamed Salah is playing some of the best football of his career, and the Reds' Premier League-leading goal differential of 33 shows they're finding success offensively and defensively.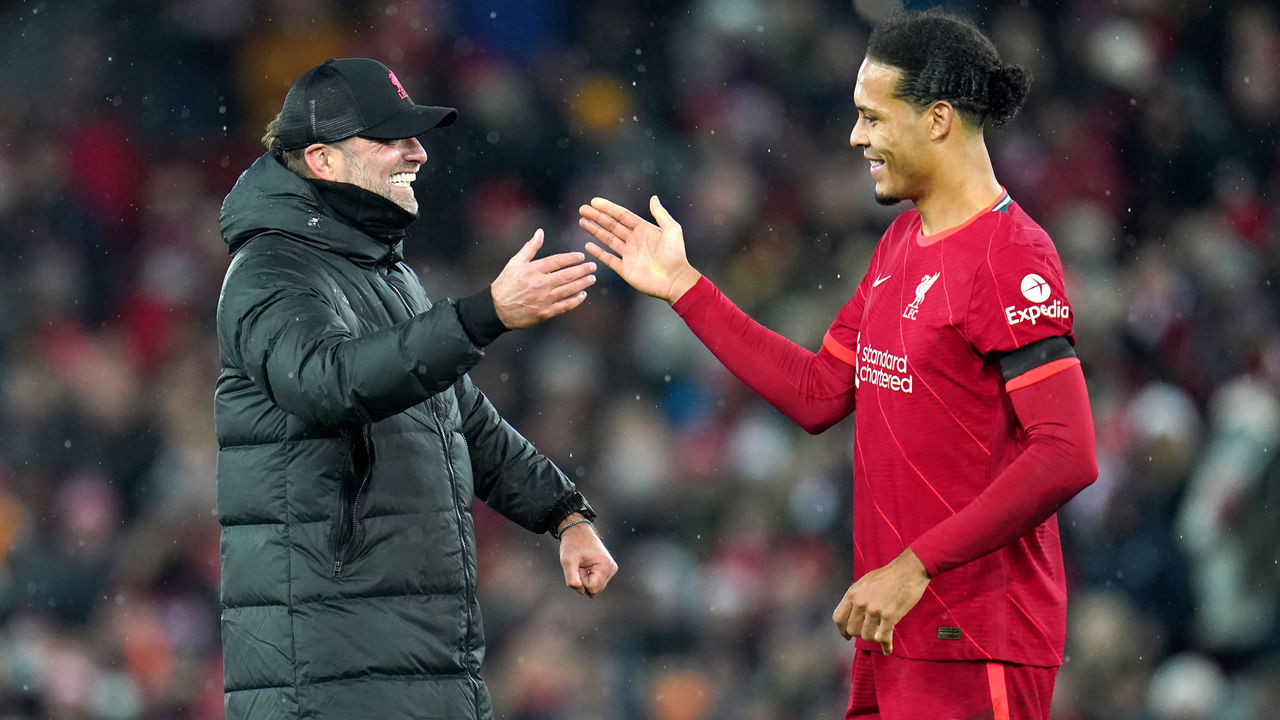 Inter's greatest strength is their play down the middle, and as a side that likes to take shots, they should be able to find a way to create chances, even against the likes of Virgil van Dijk. With Lautaro Martinez and Edin Dzeko combining for 21 goals this season, the Nerazzurri can at least go toe-for-toe in the attacking department.
As ever, the battle will be won or lost in midfield. The strength of Jurgen Klopp's rotation is obvious. Fabinho, Jordan Henderson, Curtis Jones, Naby Keita, Thiago, and Alex Oxlade-Chamberlain are all fit or nearing full fitness, and they should outmuscle Inter's Marcelo Brozovic and Hakan Calhanoglu. Normally, Inzaghi would place a lot of the ball-winning responsibility on Nicolo Barella, but the Euro 2020 winner will miss at least the first leg through suspension.
Prediction: Liverpool advance 4-2 on aggregate.
Chelsea vs. Lille
First leg: Feb. 22 at Stamford Bridge
Second leg: March 16 at Stade Pierre-Mauroy
If the tie kicked off tomorrow, Lille would have a reasonable chance to progress. Chelsea are reeling defensively and manager Thomas Tuchel is dealing with injuries to key players.
However, Tuchel will most certainly find a solution to Chelsea's current malaise over the next two months. Meanwhile, Lille, facing massive losses from their previous ownership, will have to sell one or two players in January. Sven Botman, who stars in central defense, has already been linked with moves to Newcastle United and AC Milan, and Jonathan Ikone is reportedly on his way to Fiorentina. Midfield lynchpin Renato Sanches is apparently in play as well.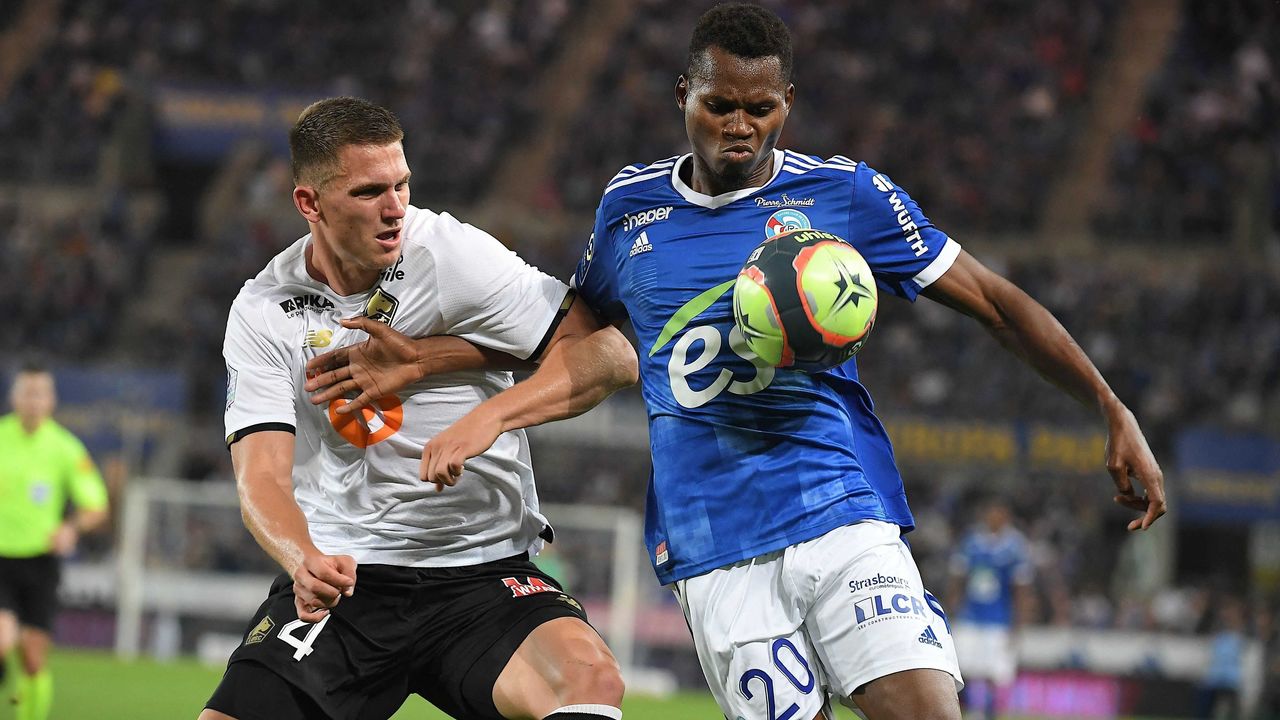 This doesn't bode well for the reigning Ligue 1 champions. If Romelu Lukaku finds his scoring boots and Timo Werner continues to improve, there's no reason to think Lille will pull off the upset.
Prediction: Chelsea advance 5-1 on aggregate.
Villarreal vs. Juventus
First leg: Feb. 22 at Estadio de la Ceramica
Second leg: March 16 at Allianz Stadium
This is one of the more interesting ties in the round of 16. Neither side is having a great season: Villarreal are in 13th place in La Liga, while Juventus sit sixth in Serie A and trail league leaders Inter by 12 points. Based on name alone, Juventus will be under more pressure to advance. But they're only slight favorites to win the tie. The Bianconeri also have a tough run of fixtures before the first leg, with matches away to Milan and Atalanta and a daunting home fixture against giant-killers Hellas Verona.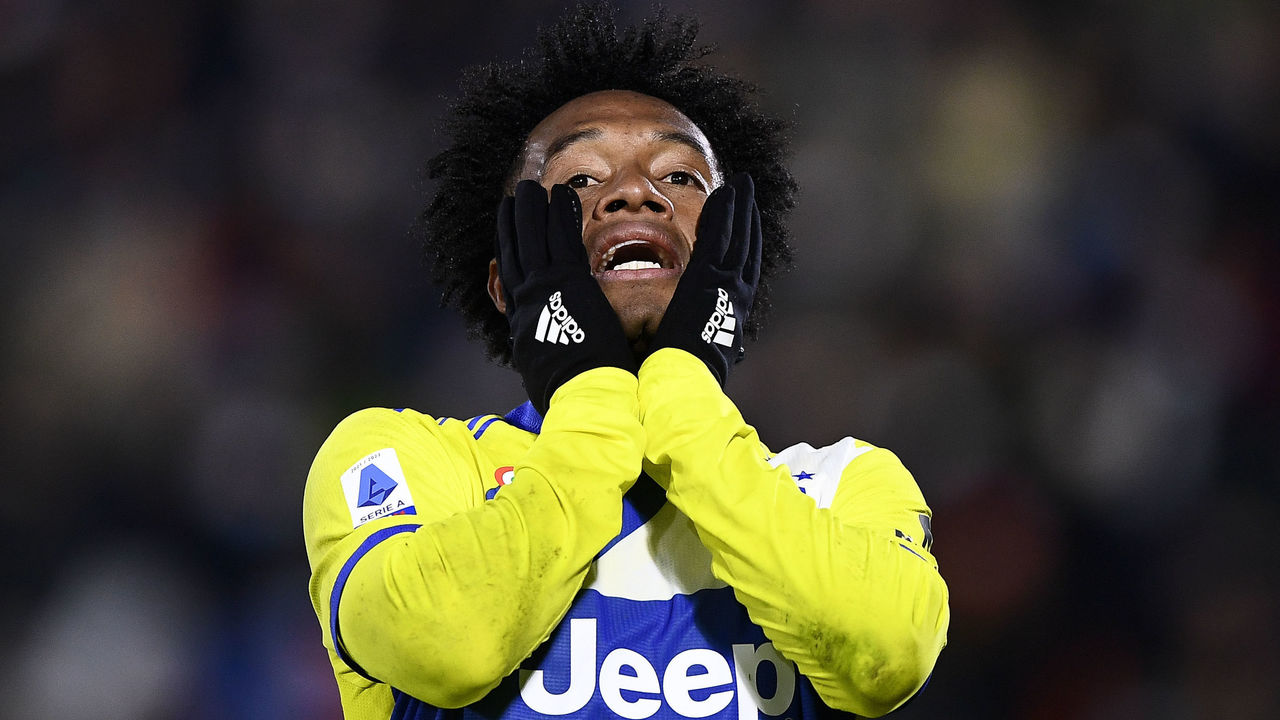 Villarreal shouldn't enter the round with desperation. After all, it's their first trip to the Champions League knockout stage since 2016, and there's no shame in losing to a club like Juventus. The Yellow Submarine is already guaranteed at least €34 million in prize money, plus whatever fraction of TV revenue it manages to generate from this run. That alone would account for more than 30% of the club's annual turnover.
Things could change if Villarreal lose top scorer Gerard Moreno to injury over the next two months. Alternatively, Juventus could lose a couple of players in the transfer window. One way or another, this one will be tight.
Prediction: Juventus advance 3-2 on aggregate after extra time.
Benfica vs. Ajax
First leg: Feb. 23 at Estadio da Luz
Second leg: March 15 at Johan Cruyff Arena
Let's be honest: Benfica are only one of the last 16 because of Barcelona's self-sabotage. The Portuguese outfit earned one more point than the beleaguered Catalans while suffering heavy losses to Bayern and dropping points to Dynamo Kyiv, one of the worst sides to play in the group stage this year.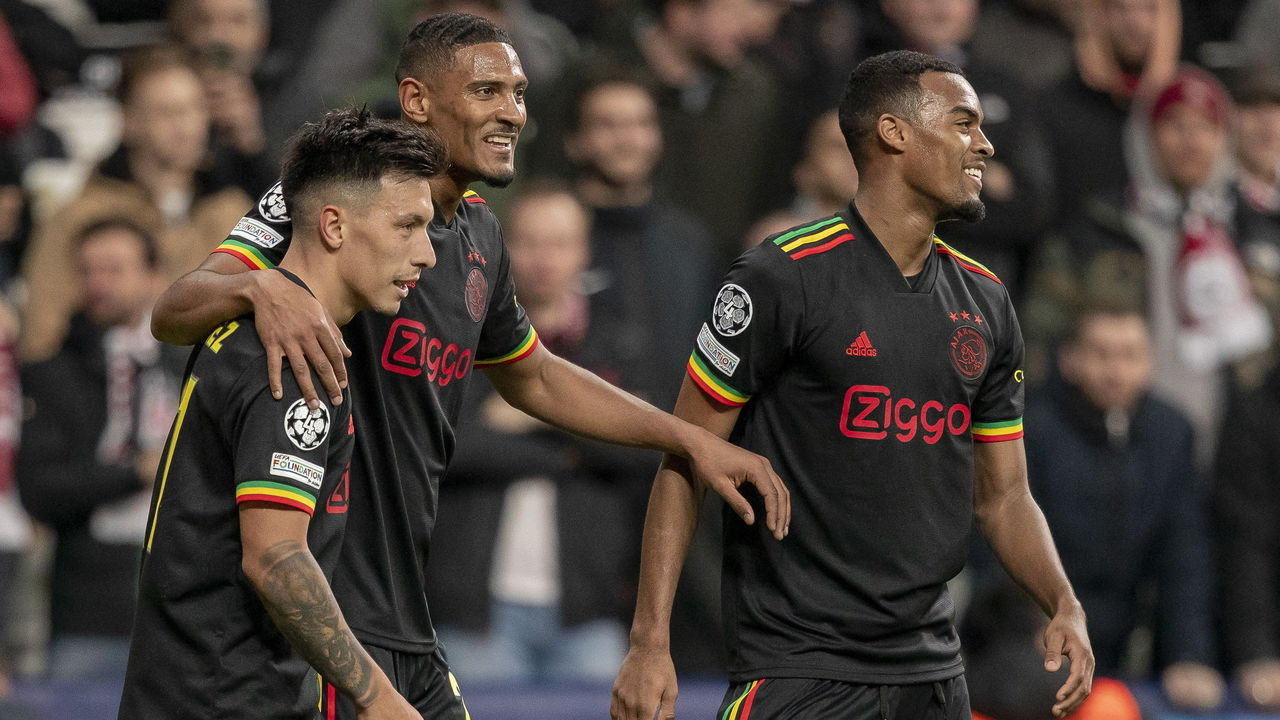 Ajax, on the other hand, demonstrated serious mettle in their first six matches, scoring 20 goals, second only to Bayern. Sebastien Haller accounted for 10 of them, making himself one of just four players in the competition's history to record double digits through the group stage. Ajax have a whopping plus-45 goal differential in the Eredivisie and thrashed current league leaders PSV 5-0 in October. In other words, don't expect a battle in the trenches.
Prediction: Ajax advance 6-2 on aggregate.
Atletico Madrid vs. Manchester United
First leg: Feb. 23 at Wanda Metropolitano
Second leg: March 15 at Old Trafford
Manchester United must be most relieved with the results of Monday's redraw. The initial draw pitted Cristiano Ronaldo's side against Messi's PSG, and while any contest between the two rivals would excite neutrals, it would harm United's own chances of progressing.
The Red Devils have a tough but more manageable task facing Atletico Madrid, who barely did enough to reach the knockout round. Their title defense in La Liga has also fallen apart: Sitting 13 points behind leaders Real Madrid, Atletico have been inconsistent at best, having won back-to-back games just twice this season.
Diego Simeone's men can't seem to find the right balance between attack and defense: Sometimes they allow three goals in a game, and other times they can't score at all. They also finished the group stage with a negative goal differential, which is as unexpected as any statistic when it comes to Atletico.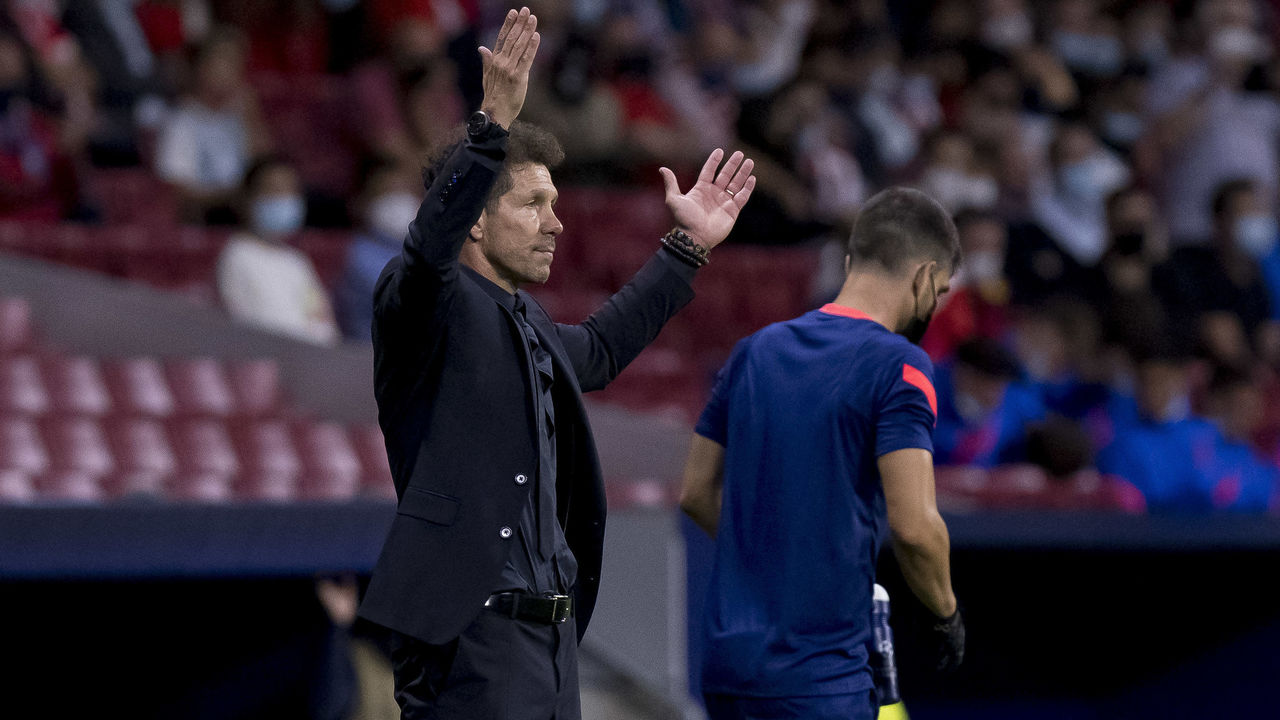 United's transformation under Ralf Rangnick will require patience. Saturday's narrow 1-0 win over Norwich City proved there's still lots of work to do. But United still have Ronaldo. That could be enough, especially in this competition and against this opponent. The 36-year-old recorded 25 goals and nine assists in 35 appearances against Atletico during his time in Madrid.
Prediction: Manchester United advance 4-2 on aggregate.
Report: Pogba considering offer to return to Juventus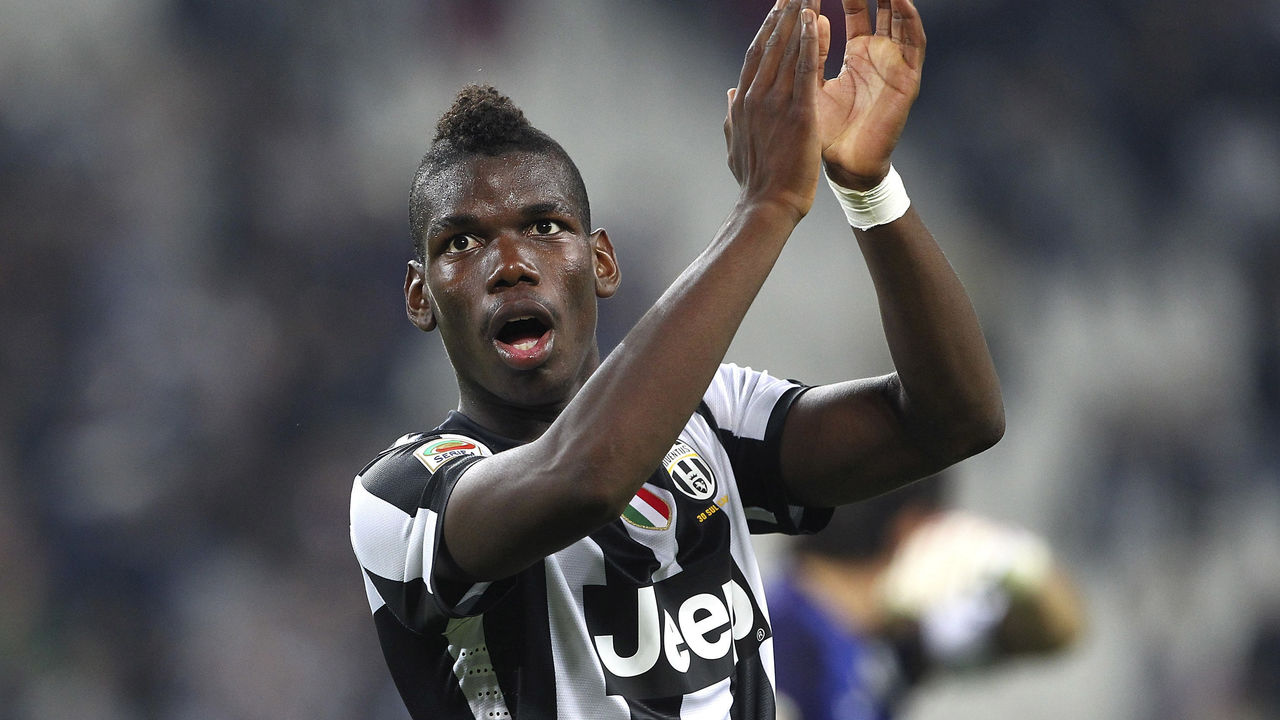 History could repeat itself for Paul Pogba.
The French midfielder is considering an offer to reunite with Juventus after his Manchester United contract expires at the end of June, reports Rob Dawson of ESPN.
Pogba left United for Juventus in 2012, establishing himself as an elite midfielder during a spell in Italy that lasted until 2016. He then rejoined United for an £89.3-million fee – a world record at the time.
He's now contemplating a return to Serie A after receiving a "concrete proposal" that puts Juventus in the lead to sign the World Cup winner, Dawson adds.
The French international has yet to make a final decision, according to Dawson.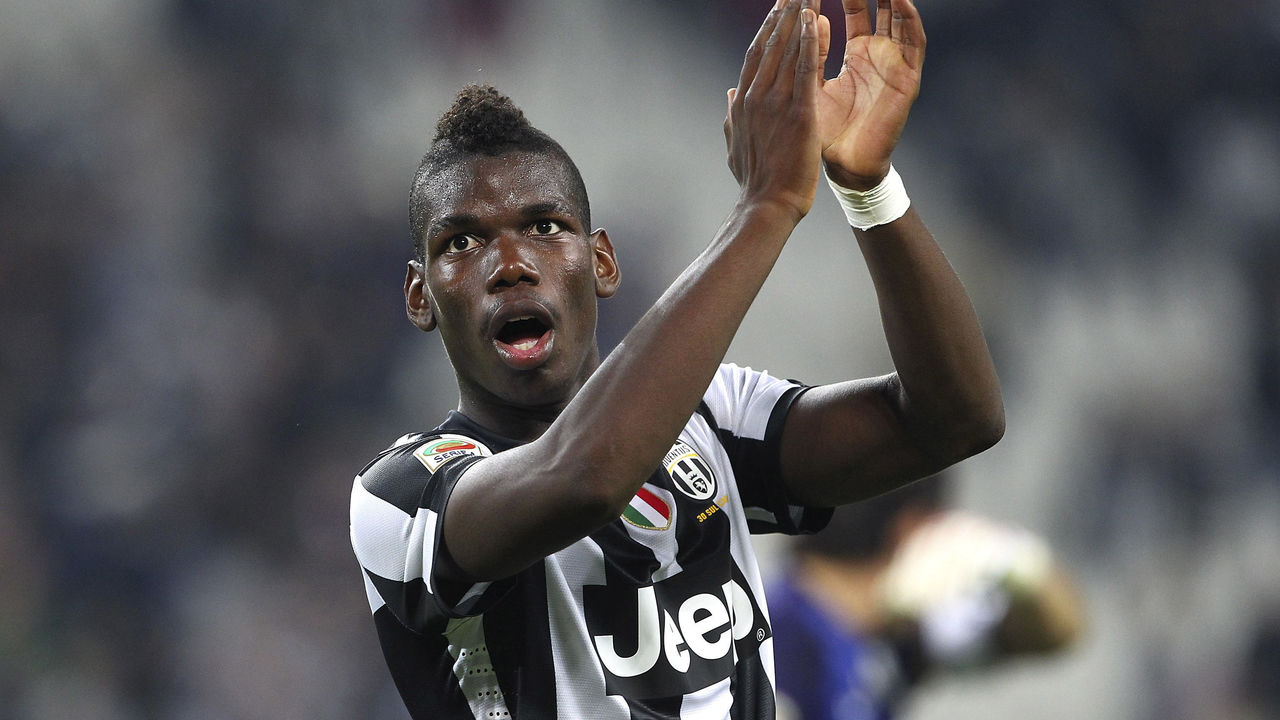 Paris Saint-Germain are also reportedly in contention and could attract Pogba with an offer to play in his home country.
Manchester City were surprise contenders, but Pogba rejected an offer to join Pep Guardiola's squad due to reported concerns about backlash from Manchester United supporters.
Pogba has struggled to consistently replicate the form that made him a star at Juventus in the six years since he returned to Old Trafford; frustrated fans booed him in his last two games against Norwich City and Liverpool.
The 29-year-old recently admitted to experiencing depression, which began during Jose Mourinho's volatile spell as Manchester United manager.
Pogba, who has missed the last four matches with a calf problem, could be in contention to play his final match for Manchester United on Sunday after returning to training.
2022 World Cup draw: Spain meets Germany, all smiles for USMNT and Canada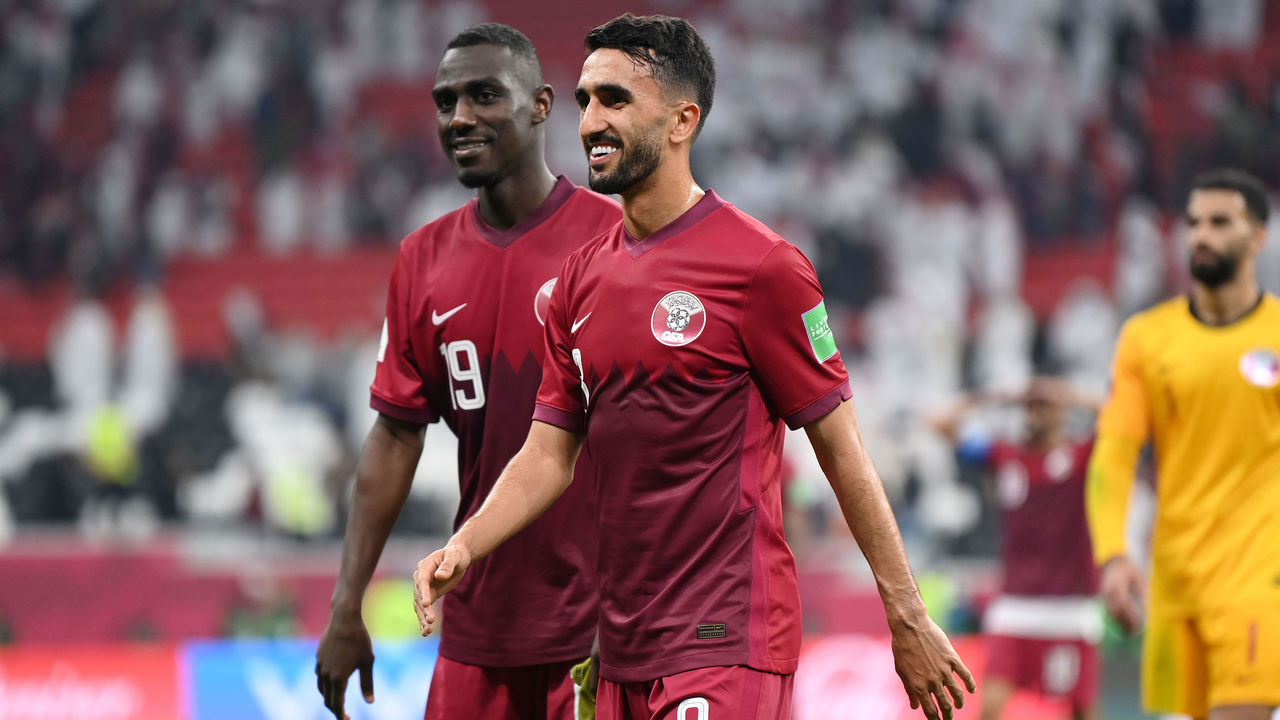 The countdown for November's big kickoff begins.
The group draw for the 2022 World Cup was conducted in Doha, Qatar on Friday. Heavyweight nations Spain and Germany were pitted together in Group E, while the United States and Canada should travel to the Middle East with some optimism given the overall quality in their respective quartets.
Here are the groups in full:
Group A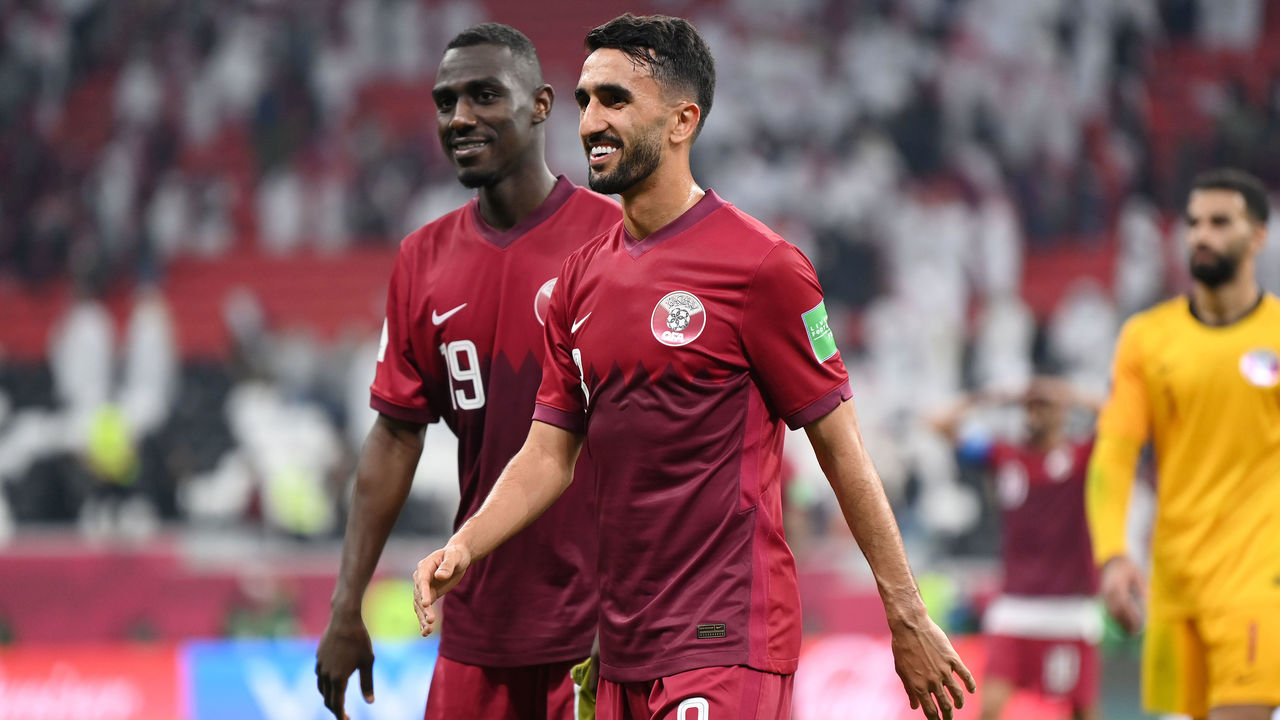 | Slot | Nation | Confederation |
| --- | --- | --- |
| 1 | Qatar | AFC |
| 2 | Ecuador | CONMEBOL |
| 3 | Senegal | CAF |
| 4 | Netherlands | UEFA |
Match schedule
Nov. 21: Senegal vs. Netherlands
Nov. 21: Qatar vs. Ecuador
Nov. 25: Qatar vs. Senegal
Nov. 25: Netherlands vs. Ecuador
Nov. 29: Netherlands vs. Qatar
Nov. 29: Ecuador vs. Senegal
Group B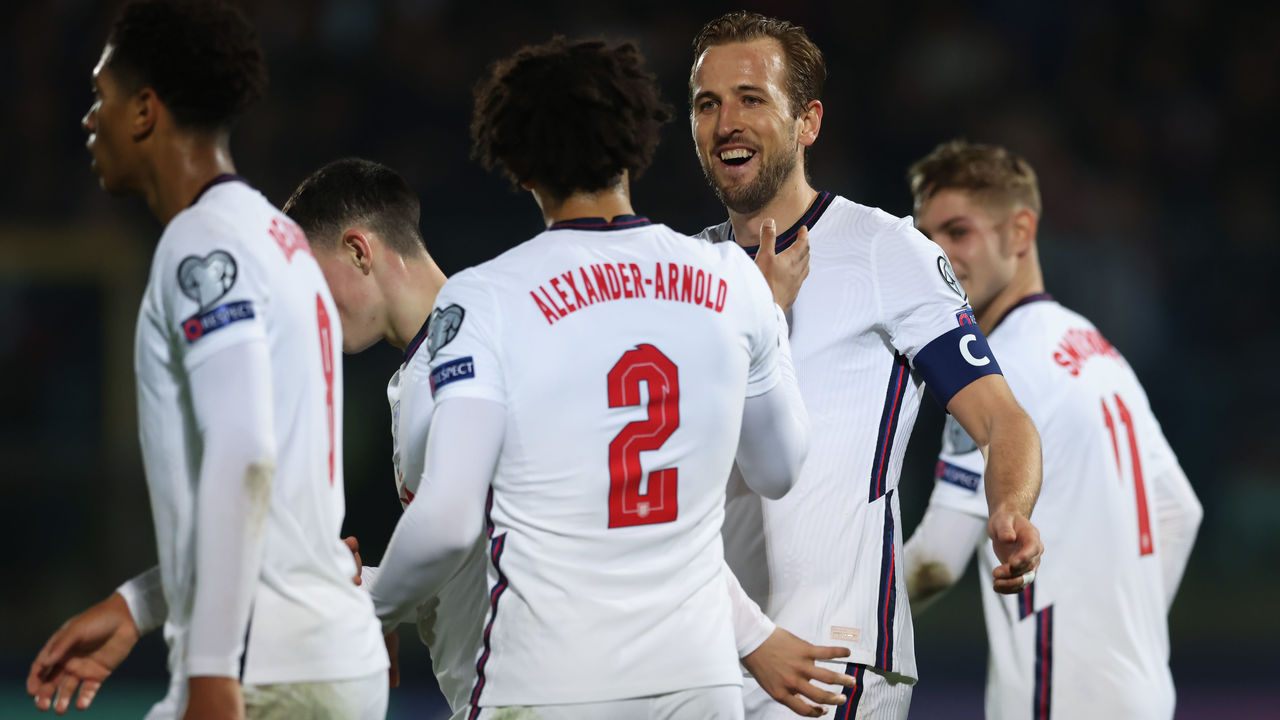 | Slot | Nation | Confederation |
| --- | --- | --- |
| 1 | England | UEFA |
| 2 | Iran | AFC |
| 3 | United States | CONCACAF |
| 4 | Wales/Ukraine/Scotland* | UEFA |
Match schedule
Nov. 21: England vs. Iran
Nov. 21: United States vs. UEFA playoff winner
Nov. 25: UEFA playoff winner vs. Iran
Nov. 25: England vs. United States
Nov. 29: Iran vs. United States
Nov. 29: UEFA playoff winner vs. England
Group C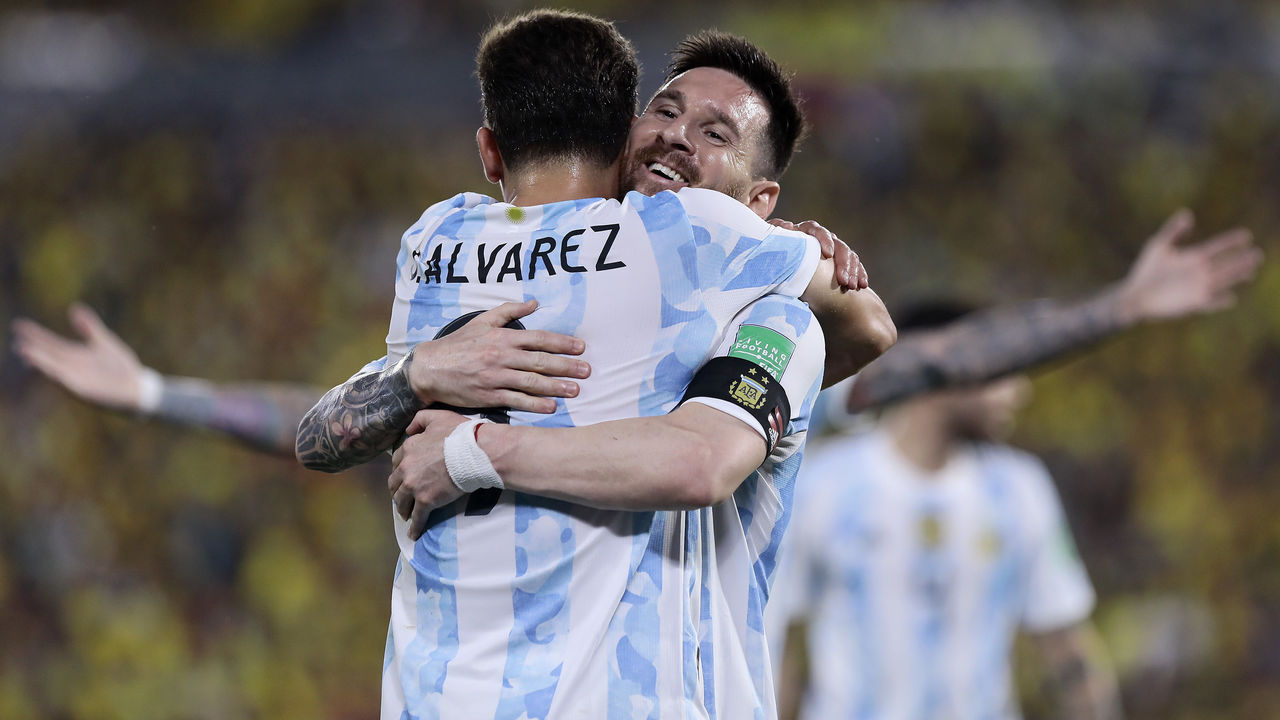 | Slot | Nation | Confederation |
| --- | --- | --- |
| 1 | Argentina | CONMEBOL |
| 2 | Saudi Arabia | AFC |
| 3 | Mexico | CONCACAF |
| 4 | Poland | UEFA |
Match schedule
Nov. 22: Argentina vs. Saudi Arabia
Nov. 22: Mexico vs. Poland
Nov. 26: Argentina vs. Mexico
Nov. 26: Poland vs. Saudi Arabia
Nov. 30: Poland vs. Argentina
Nov. 30: Saudi Arabia vs. Mexico
Group D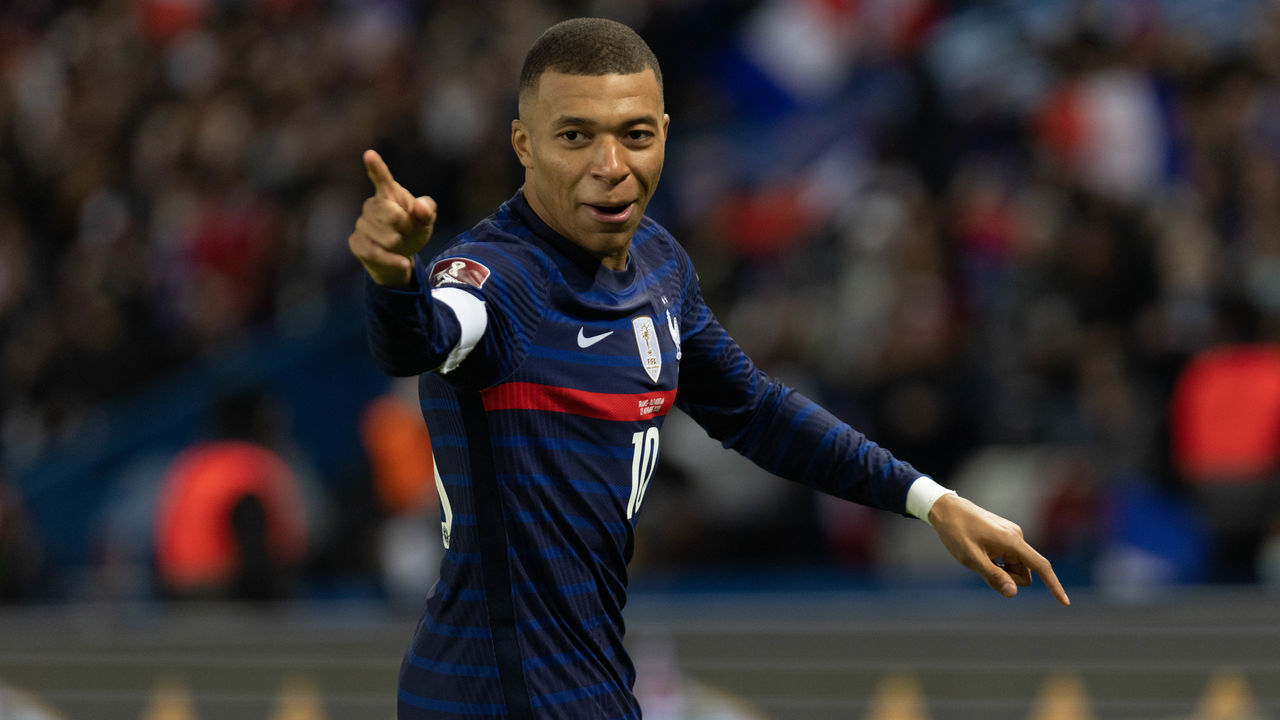 | Slot | Nation | Confederation |
| --- | --- | --- |
| 1 | France | UEFA |
| 2 | Peru/Australia/United Arab Emirates* | CONMEBOL/AFC |
| 3 | Denmark | UEFA |
| 4 | Tunisia | CAF |
Match schedule
Nov. 22: France vs. Intercontinental playoff winner
Nov. 22: Denmark vs. Tunisia
Nov. 26: France vs. Denmark
Nov. 26: Tunisia vs. Intercontinental playoff winner
Nov. 30: Tunisia vs. France
Nov. 30: Intercontinental playoff winner vs. Denmark
Group E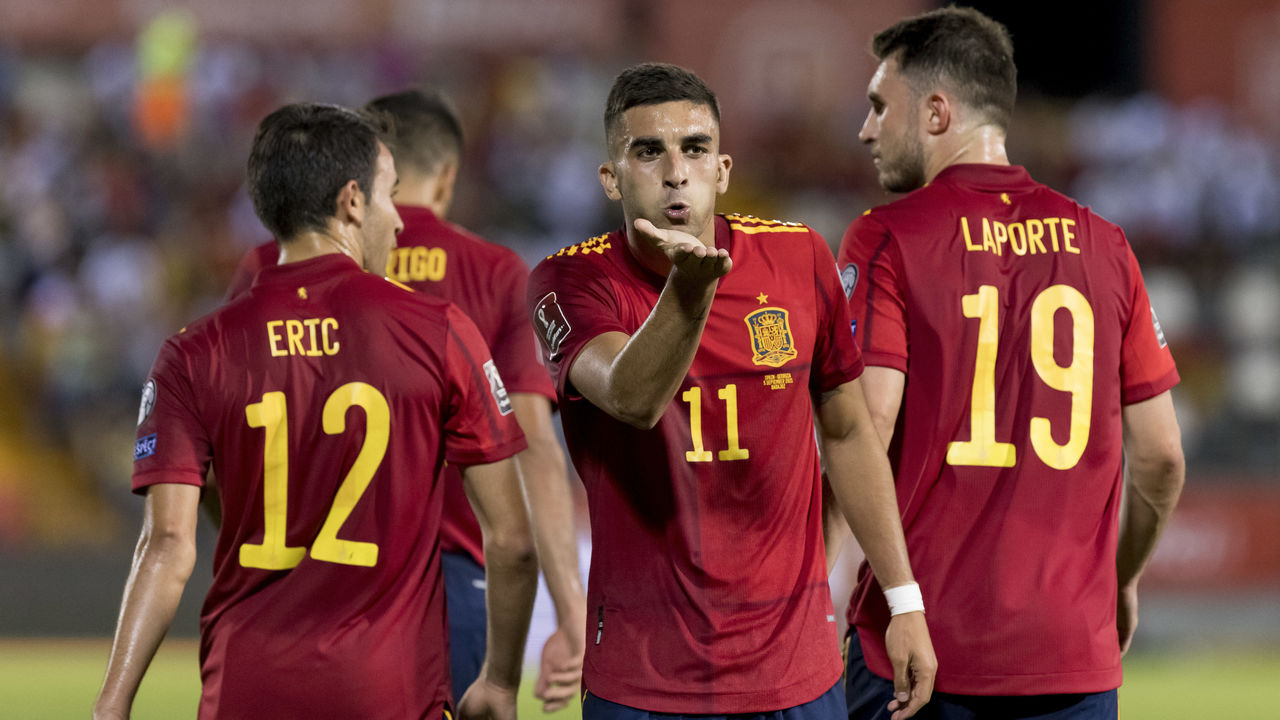 | Slot | Nation | Confederation |
| --- | --- | --- |
| 1 | Spain | UEFA |
| 2 | Costa Rica/New Zealand* | CONCACAF/OFC |
| 3 | Germany | UEFA |
| 4 | Japan | AFC |
Match schedule
Nov. 23: Spain vs. Intercontinental playoff winner
Nov. 23: Germany vs. Japan
Nov. 27: Spain vs. Germany
Nov. 27: Japan vs. Intercontinental playoff winner
Dec. 1: Japan vs. Spain
Dec. 1: Intercontinental playoff winner vs. Germany
Group F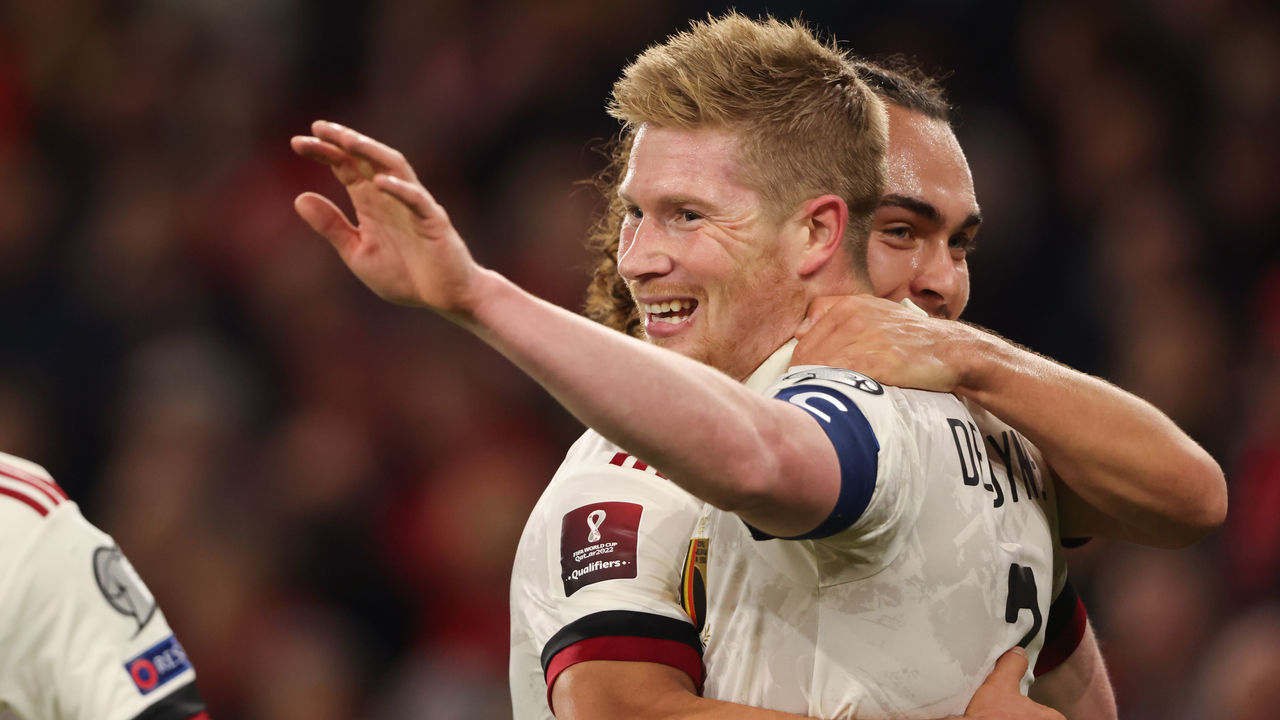 | Slot | Nation | Confederation |
| --- | --- | --- |
| 1 | Belgium | UEFA |
| 2 | Canada | CONCACAF |
| 3 | Morocco | CAF |
| 4 | Croatia | UEFA |
Match schedule
Nov. 23: Belgium vs. Canada
Nov. 23: Morocco vs. Croatia
Nov. 27: Belgium vs. Morocco
Nov. 27: Croatia vs. Canada
Dec. 1: Croatia vs. Belgium
Dec. 1: Canada vs. Morocco
Group G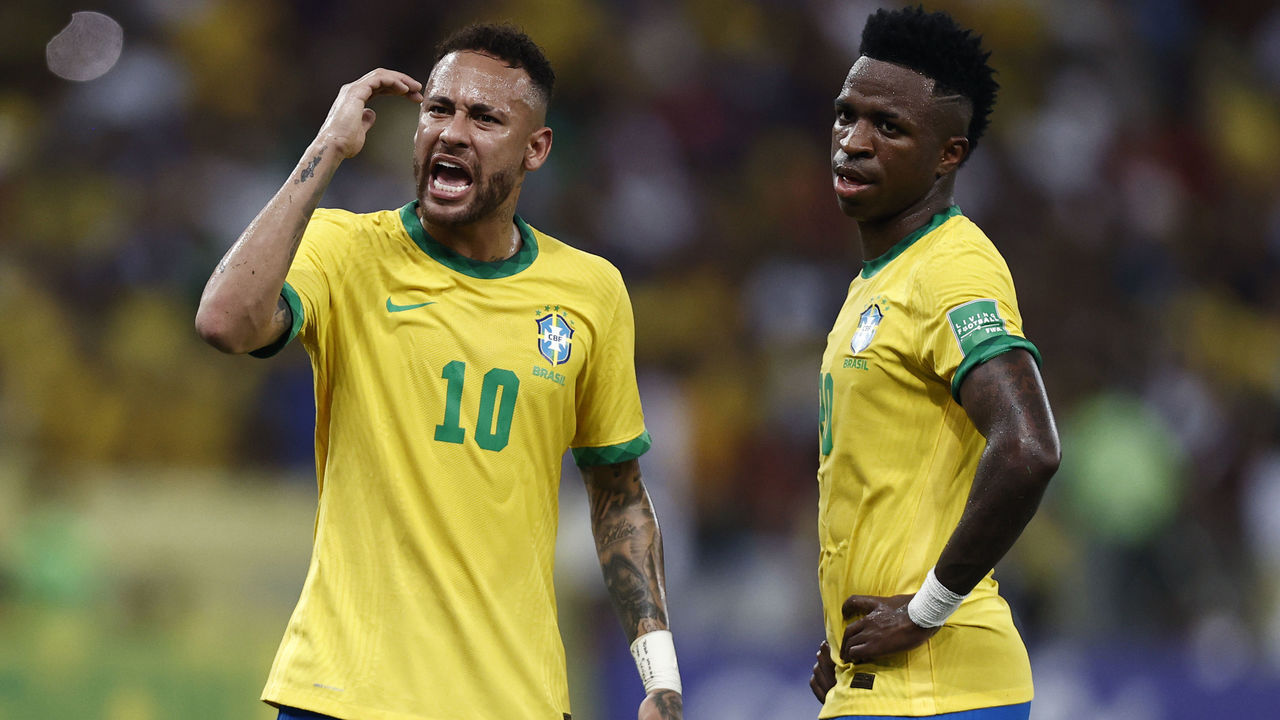 | Slot | Nation | Confederation |
| --- | --- | --- |
| 1 | Brazil | CONMEBOL |
| 2 | Serbia | UEFA |
| 3 | Switzerland | UEFA |
| 4 | Cameroon | CAF |
Match schedule
Nov. 24: Brazil vs. Serbia
Nov. 24: Switzerland vs. Cameroon
Nov. 28: Brazil vs. Switzerland
Nov. 28: Cameroon vs. Serbia
Dec. 2: Cameroon vs. Brazil
Dec. 2: Serbia vs. Switzerland
Group H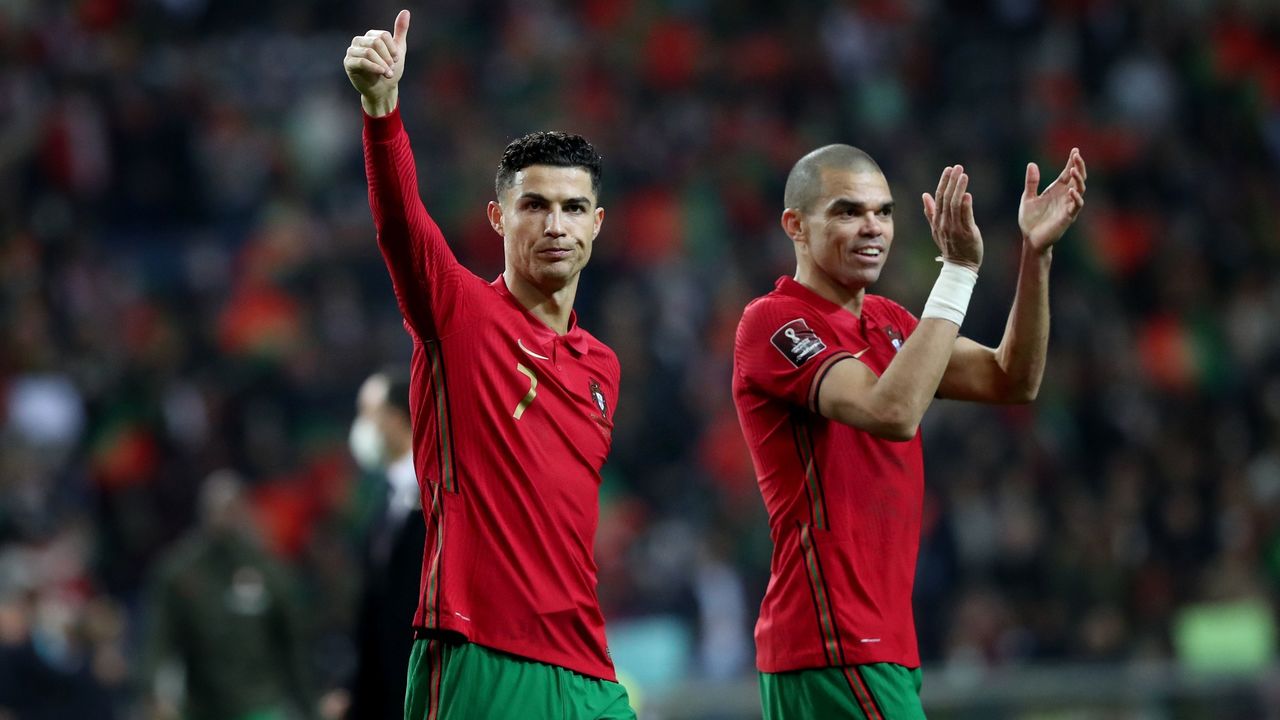 | Slot | Nation | Confederation |
| --- | --- | --- |
| 1 | Portugal | UEFA |
| 2 | Ghana | CAF |
| 3 | Uruguay | CONMEBOL |
| 4 | South Korea | AFC |
Match schedule
Nov. 24: Portugal vs. Ghana
Nov. 24: Uruguay vs. South Korea
Nov. 28: Portugal vs. Uruguay
Nov. 28: South Korea vs. Ghana
Dec. 2: South Korea vs. Portugal
Dec. 2: Ghana vs. Uruguay
* World Cup berth to be decided in June.
The top two nations in each group will advance to the knockout stages of the competition. The full schedule for the knockout stages can be found here.
Why isn't the entire field confirmed?
Three World Cup teams have yet to be determined: one from Europe and two from the intercontinental playoff paths.
Intercontinental playoff: Costa Rica vs. New Zealand
Intercontinental playoff: Peru vs. Australia or the United Arab Emirates
UEFA playoff: Wales vs. Ukraine or Scotland
Ukraine's one-off semifinal against Scotland was postponed after the country was invaded by Russia. That will be played this summer – the exact date is yet to be announced – and the winner will meet Wales for a spot in Qatar.
The intercontinental playoffs were postponed as part of the widespread scheduling delays created by the COVID-19 pandemic. Those games are slated for June 13 and 14 in Qatar, at which point the entire 32-team World Cup field should be finalized.
4 takeaways from Tuesday's Champions League action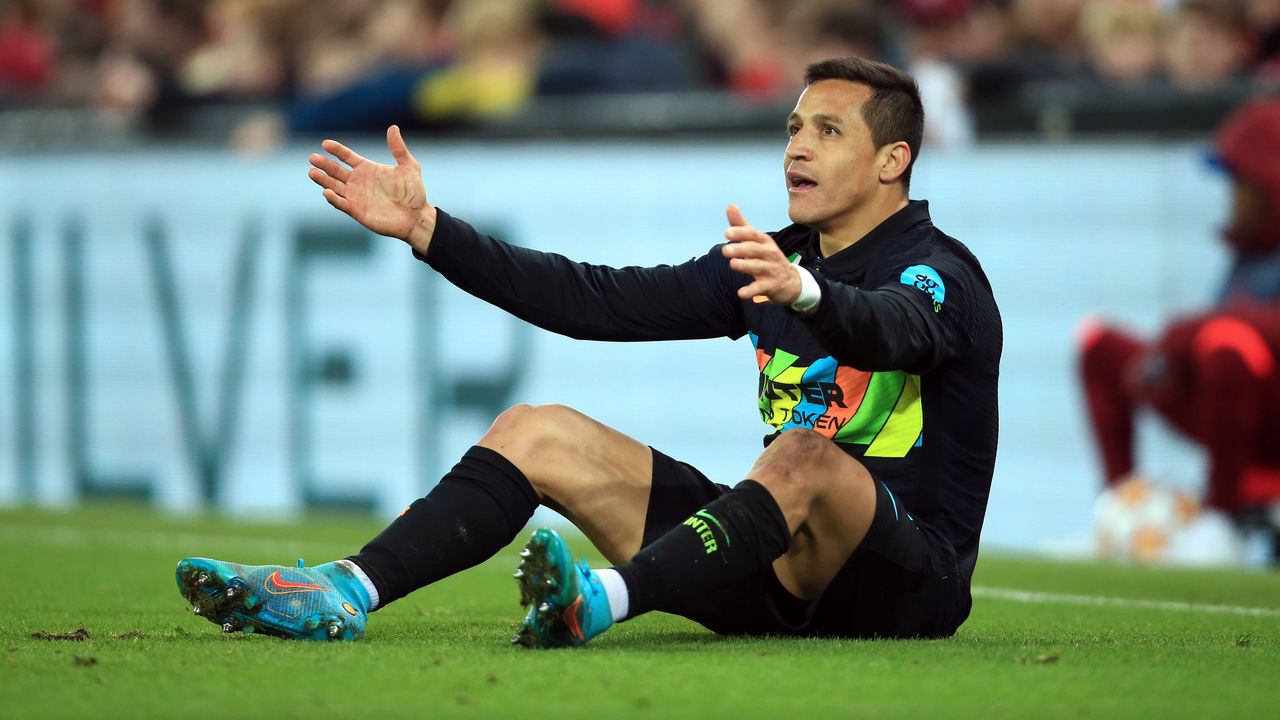 The Champions League last 16 rumbled on this week with the opening batch of second-leg matches. Below, we dissect the biggest talking points from Tuesday's games in Europe's premier club competition.
Inzaghi and Sanchez let Inter down
Alexis Sanchez's red card spoiled what could've been a memorable night for Inter Milan. Lucky to escape with just a warning when he slid studs-first into Thiago Alcantara to end the first half, Sanchez was sent off for another overzealous tackle on Fabinho in the second. The red card – brandished minutes after Lautaro Martinez's wonderful goal had offered Inter hope of an unlikely comeback – came at the worst possible time. Up a man for the remaining 25 minutes, Liverpool wrestled control of the tie and advanced 2-1 on aggregate.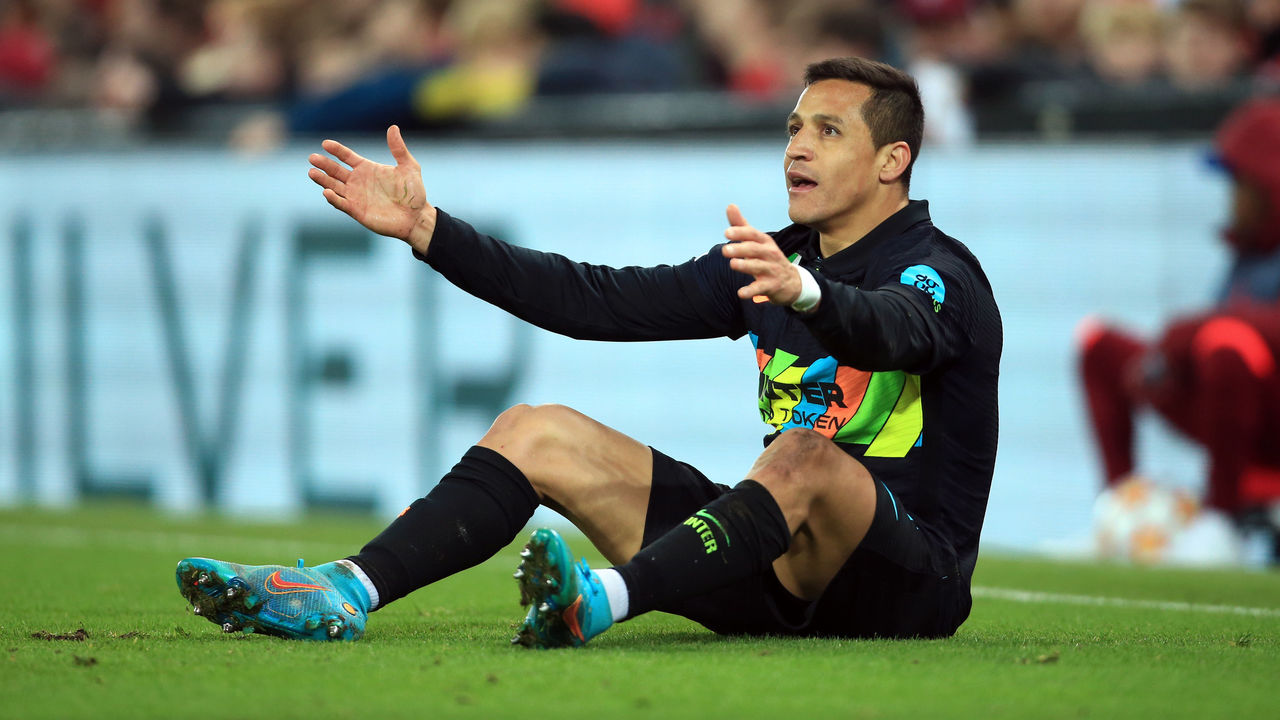 Sanchez may have cost his team, but manager Simone Inzaghi allowed the situation to spiral out of control. By choosing to keep Sanchez on the pitch, Inzaghi overlooked his panicky play and the team's lack of offensive production; Edin Dzeko, the club's leading scorer with 16 goals in all competitions, remained on the bench. Joaquin Correa, a similar darting presence to Sanchez, could've offered the same speed and pressing ability, and with Inter needing goals, Dzeko, an expert in the air, could've offered them an additional outlet up top.
In the end, Inter finished with just six shots – only half of them on target – on a night they needed to score twice just to have a chance of reaching the quarterfinals. Meanwhile, Liverpool hit the woodwork three times. It could've been so different for the reigning Serie A champions, who still won on the night but ultimately paid too little attention to detail to get past Jurgen Klopp's side.
Mane slipping in big matches
Sadio Mane has four goals in his last eight appearances for Liverpool, which isn't exactly a drought, but his production against top opponents belies his recent scoring record.
Mane struggled on the left of Liverpool's front three Tuesday, with the majority of his touches coming well outside of the 18-yard box. Though his arching pass to Mohamed Salah in the 76th minute should've resulted in a goal, the Senegalese international still produced little substance in the most dangerous area of the pitch.
His performance echoed his relatively quiet outing in the first leg at the Stadio Giuseppe Meazza. Mane missed a clear header before making way for Luis Diaz in the 59th minute of that game, and he could only watch on the sidelines as his teammates, playing with renewed spirit, scored twice to win 2-0.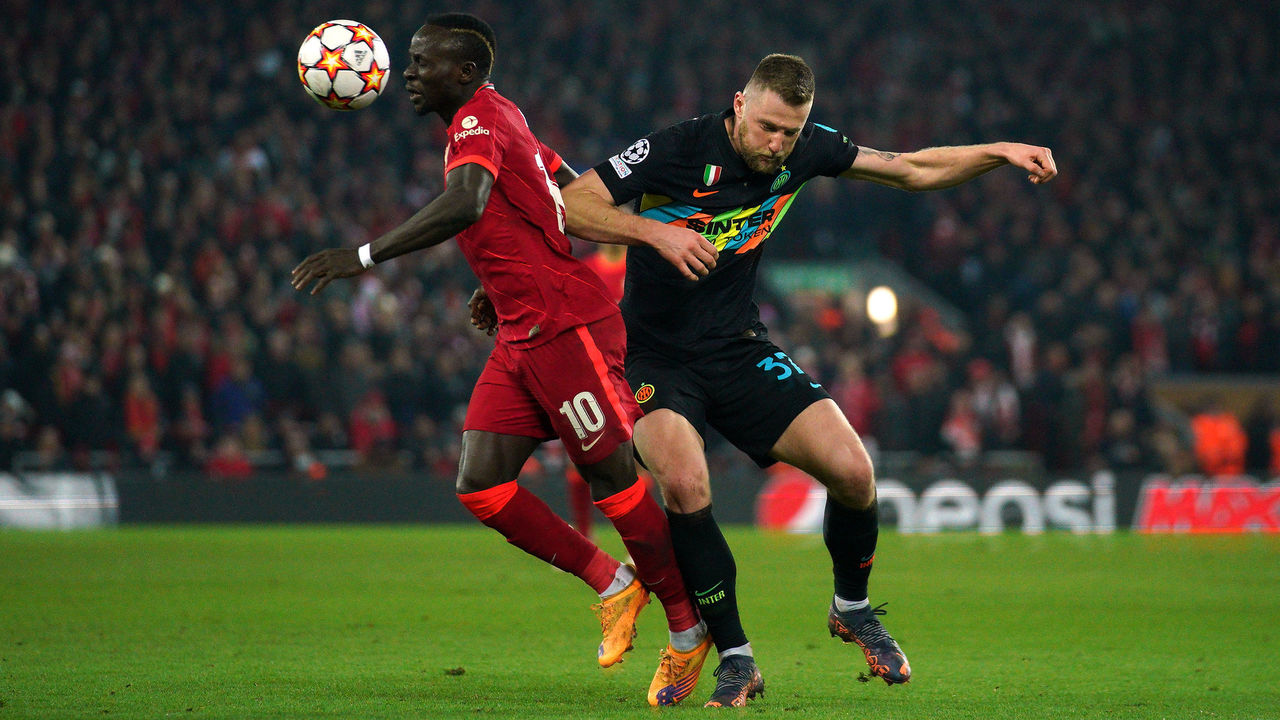 A similar storyline played out in the League Cup final against Chelsea. Mane registered just two shots playing as a No. 9 – one woefully wide – before coming off again in the second half.
Mane's struggles predate the Africa Cup of Nations in January: he was ineffectual in games against Leicester and AC Milan and went goalless from the end of November to the end of December.
With Diaz raring to go, Mane can ill afford to go missing down the stretch. Scoring against the likes of Leeds United and Norwich City isn't enough anymore. Liverpool have the depth to cope – and perhaps even play better – with Mane out of the starting lineup.
Bayern's brashness can't last
Julian Nagelsmann did it again. Kingsley Coman, Leroy Sane, Thomas Muller, and Serge Gnabry buzzed behind Robert Lewandowski just as they had in the first leg, with merely a midfield duo and defensive trio for protection.
It was an approach that indicated Bayern Munich wanted to rain punches from the first whistle, leaving Red Bull Salzburg bloodied and dazed before they could pick at the same vulnerabilities they exposed in the 1-1 draw to open the doubleheader.
Nagelsmann's options were somewhat limited. Midfielders Leon Goretzka and Corentin Tolisso are injured, and the only senior attack-minded players on the bench were Eric Maxim Choupo-Moting and Marcel Sabitzer. But it still took extreme bravery for the head coach not to dilute his ambitious plan.
Bayern were given a scare before two minutes elapsed. Karim Adeyemi stole the ball from Jamal Musiala – still learning on the job in a deeper midfield role – and cut it back for Nicolas Capaldo, whose straightforward finish was thwarted by Coman's heroic block.
That was it, though. The German champions were soon on their way to a 7-1 win. However, this wasn't necessarily a sign of things to come: Salzburg's individual errors and overall weakness certainly helped disguise an imbalanced and defensively susceptible lineup. Bayern can't afford to be so cavalier when they face a European heavyweight in this competition.
A victorious Champions League run requires a little more caution.
Lewandowski's unrivaled consistency
It wasn't a vintage hat-trick, but Lewandowski continues to produce numbers and prove he's one of the greatest strikers in the sport's history.
Lewandowski won both of his penalties through his technical excellence and slippery movement. The Polish marksman tickled a tricky pass with the bottom of his left foot and tempted Maximilian Wober into a clumsy challenge for the first spot-kick. For the second penalty, Lewandowski called the same unfortunate defender into action when he stepped across Wober and spun near the edge of the box.
The goal to complete his treble needed bounces off his shins and the woodwork before he tapped in – but can that be deemed fortunate when he's hounding defenders and so often in the right position? His finish took him to an incredible 42 strikes with little under three months of the season remaining. He's now scored 40 or more goals in seven straight seasons.
And at 33, there's little evidence he's slowing down.