Way-too-early predictions for the 2022 World Cup in Qatar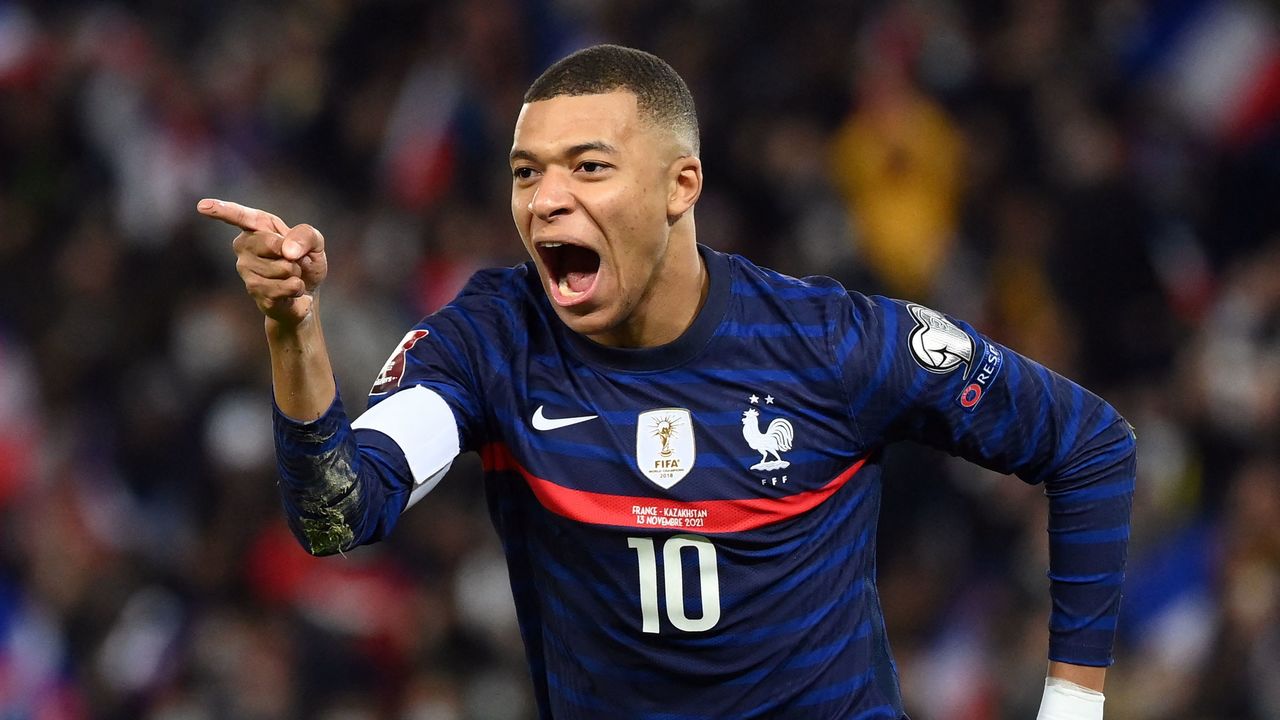 With the 2022 World Cup in Qatar exactly one year away, we're looking ahead. Plenty can change in 365 days, of course, but that isn't stopping us from offering up some predictions for world soccer's showpiece event.
Final four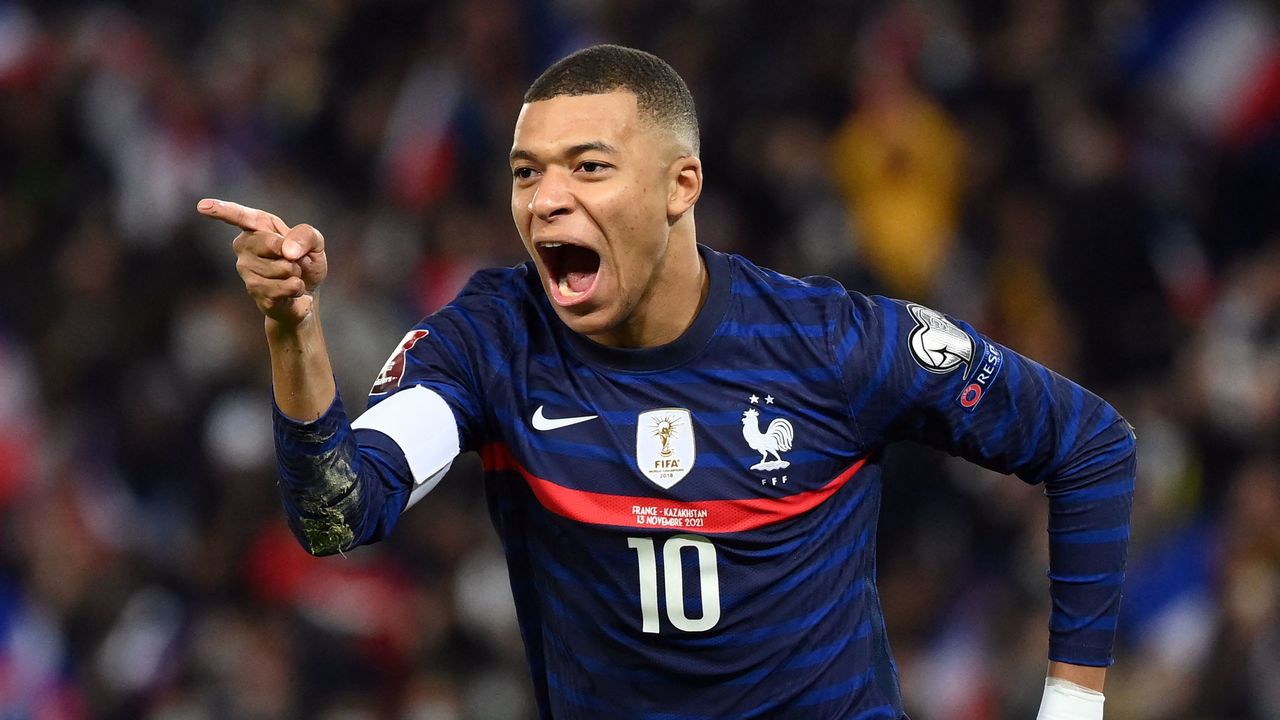 France, Brazil, England, Denmark
Three of the betting favorites going into the tournament – chalk, we know – plus one team that captured the imagination of neutral onlookers everywhere at Euro 2020. Reigning champion France and perennial title contender Brazil are arguably the two most talented teams in the world. Gareth Southgate and England are making strides with each passing tournament. Denmark, so much more than a feel-good story, blasted through qualifying in dominant fashion.
At first glance, the Danes are the surprise addition here, but everything we've seen from Kasper Hjulmand's team in recent months suggests that its semifinal run at Euro 2020 wasn't a fluke or built only on emotion after Christian Eriksen's frightening collapse. Denmark can beat anyone.
World Cup winner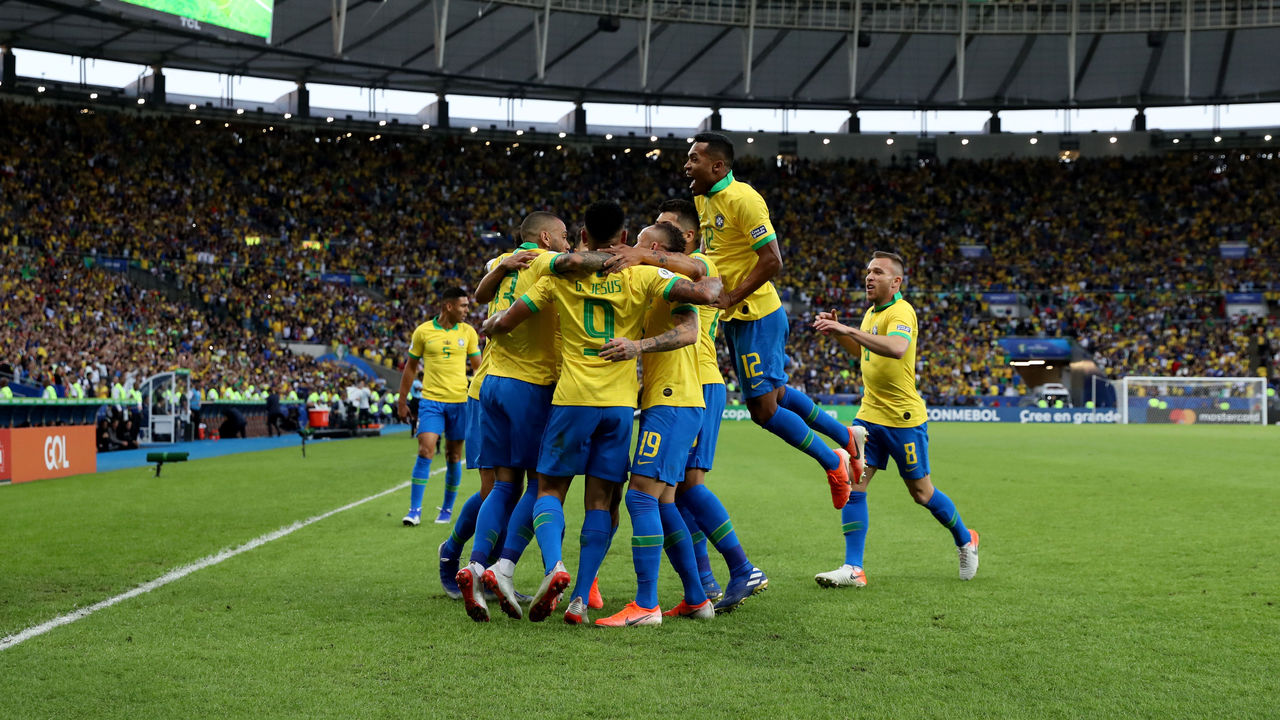 Tite's team looks like the closest thing to a juggernaut in international football right now. Brazil steamrolled through South American qualifying, booking its World Cup berth with ease. This is the most complete version of the Selecao we've seen in years, with attacking firepower balanced out nicely by a solid spine.
The flair is there, of course, because this is still Brazil we're talking about. But the likes of Fabinho and Marquinhos offer another element, ensuring that if the opposition is somehow able to slow down Neymar, Vinicius Junior, and Co., the winningest nation in World Cup history can still grind out victories.
Biggest surprise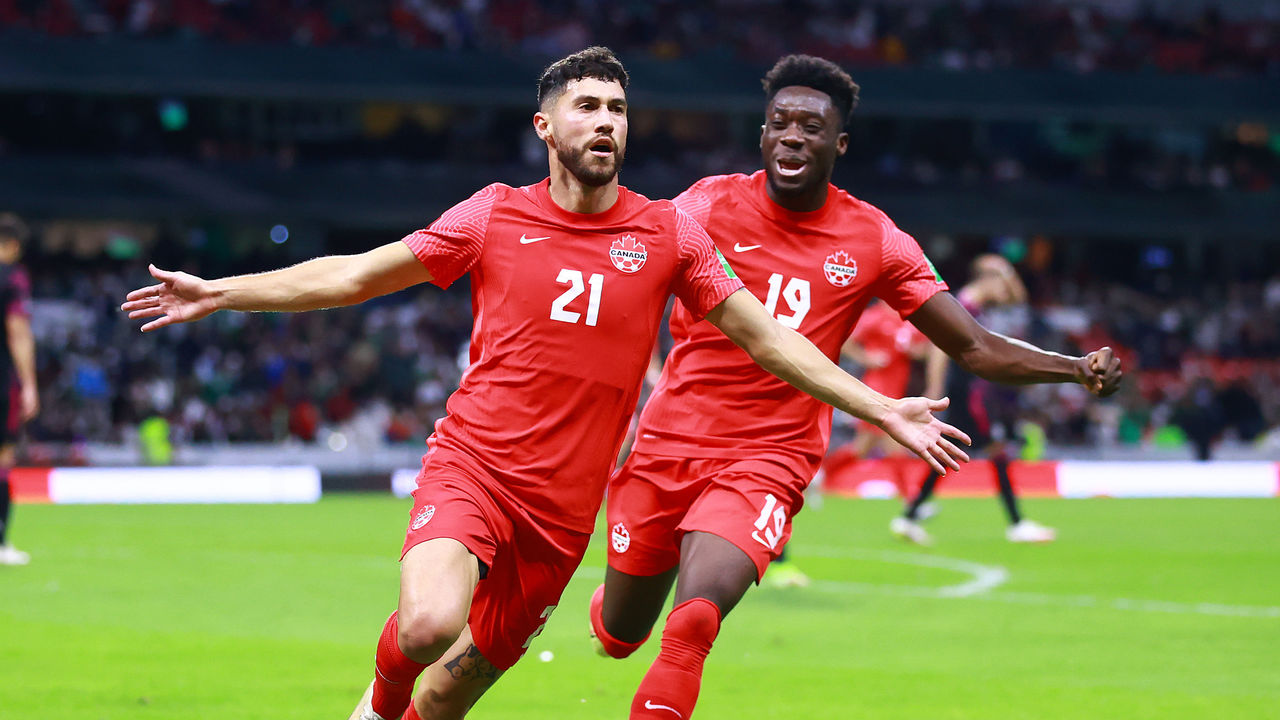 Don't look now, but Canada is for real.
In what feels like the blink of an eye, the Canadians went from a relative afterthought in CONCACAF to undeniably being one of the best three teams the confederation has to offer. Maybe the best right now, full stop. An intoxicating win over Mexico in the previous international window put Canada top of the table with six qualifying matches remaining and put the world on notice: John Herdman's team is skilled, speedy, energetic, and organized.
Crucially, it's not just versatile star Alphonso Davies carrying the squad on his back. The Bayern Munich dynamo has plenty of support from a suddenly loaded group of attackers and a deep midfield contingent. There's quality across the pitch with an ideal blend of youthful exuberance and veteran leadership, all led by a manager who is clearly capable of inspiring his group. As currently constructed, Canada has all the makings of an upstart side capable of catching more high-profile nations by surprise.
Biggest flop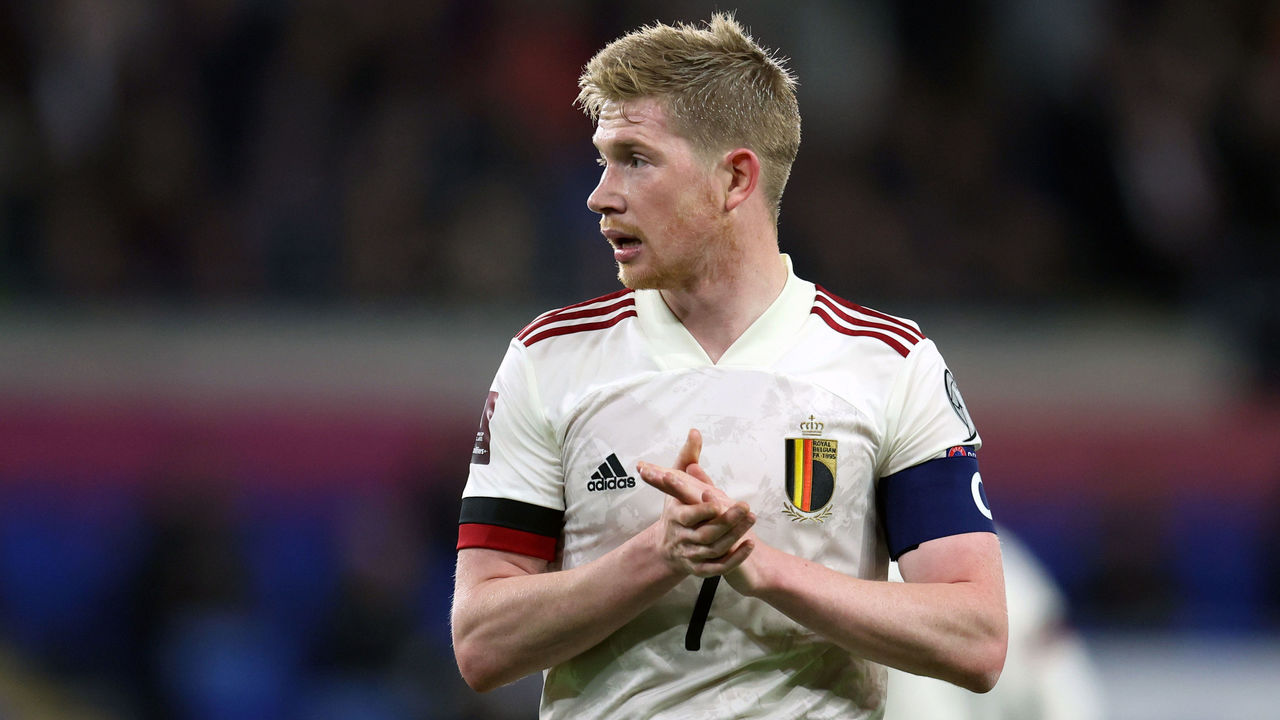 Even if it's unwise to put too much stock in the official FIFA rankings, being the top-rated squad on the planet still means something. Unfortunately for Belgium, it means there's only one direction to go. In what will serve as the final opportunity for the nation's "golden generation" to win a title, Roberto Martinez's side won't be able to replicate its third-place finish from 2018.
When your expectation is to win the whole damn thing, anything less is going to be viewed as a failure. Eden Hazard's drastic decline and Kevin De Bruyne's increasingly worrying injury record will rob the team of a chance to hoist the trophy, despite Romelu Lukaku's best efforts. There's some exciting young talent coming through the pipeline, of course, but it's not coinciding with the current crop's peak. That highlights how important it is for all the stars to align if you're going to capture the World Cup. Luck, as always, plays a huge role.
Unexpected absentees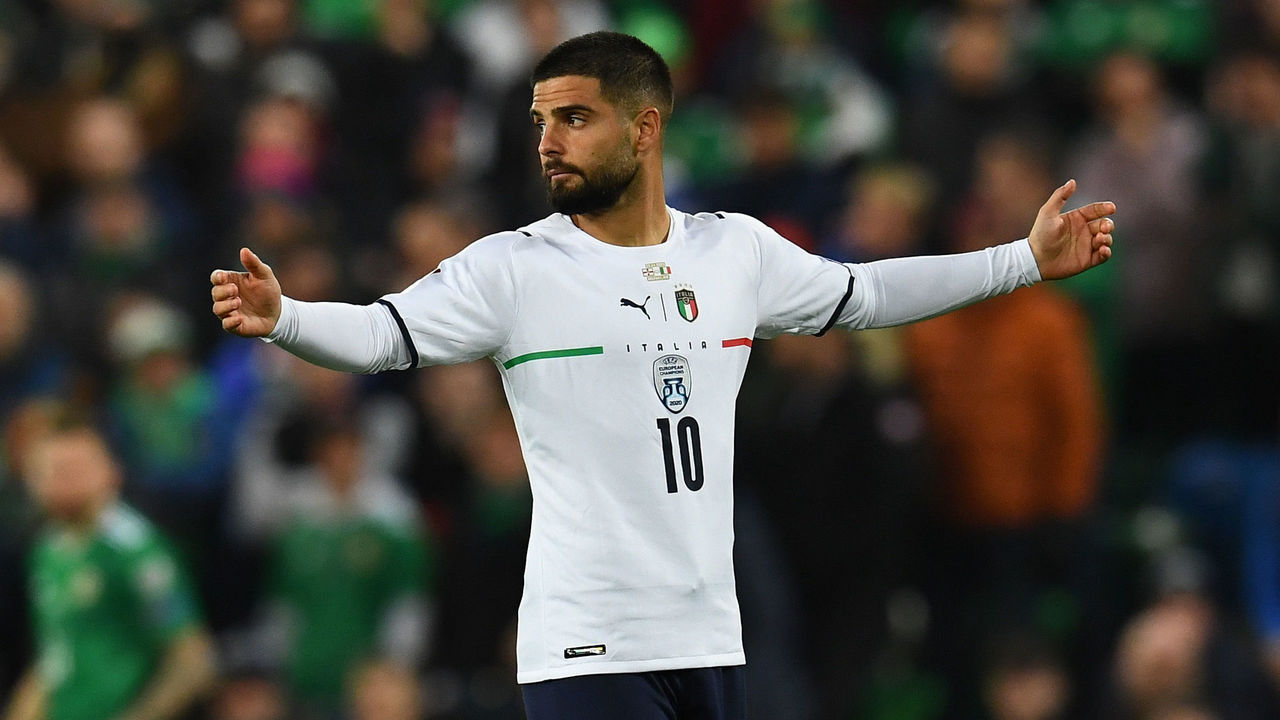 We've already lost some big names in qualifying, including Erling Haaland's Norway and traditional African power Ivory Coast, and more high-profile nations are likely to join them. In particular, the new format for Europe's qualification playoffs promises unpredictability, surprise, and – for some rabid football nations – outrage.
Italy, just months removed from being crowned European champion, looks in serious danger. An untimely injury crisis didn't help, but even a return to fitness won't guarantee the Azzurri a place in Qatar. There's an unease around the team right now and the sense of deja vu from the 2018 debacle is palpable.
Meanwhile, Uruguay has lost four consecutive qualifying matches, just fired iconic manager Oscar Tabarez, and continues to rely on a core of aging stars. Sitting a lowly seventh in the CONMEBOL qualifying table, it looks like the tiny nation's incredible era of footballing success is coming to an end.
Golden Boot winner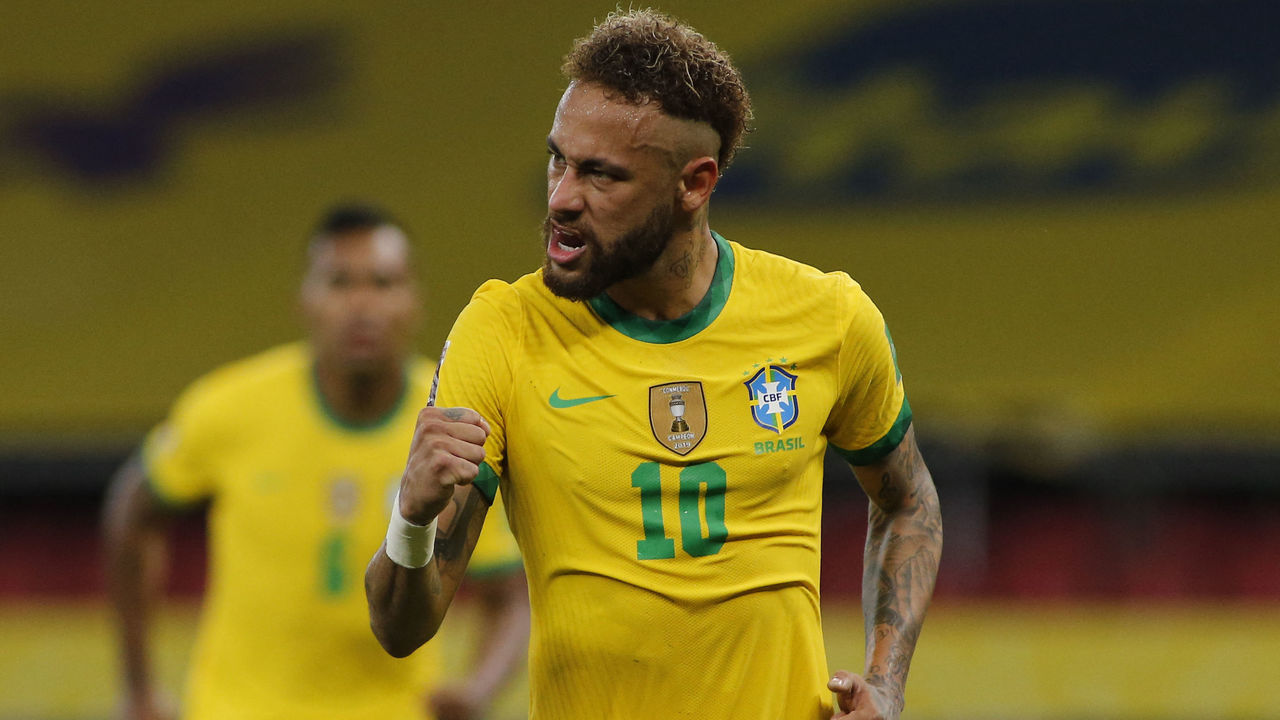 As a rule of thumb, you should always throw your support in the Golden Boot race behind someone who is likely – at least in your mind – to play the full complement of matches at a given tournament. Having picked Brazil to go all the way and hoist the trophy, Neymar is the clear choice here. The fact that he takes penalties certainly helps, too. Although it seems inconceivable, the Selecao fulcrum will be 30 when next year's tournament rolls around. This is another prime opportunity – perhaps the last – for Neymar to deliver the defining World Cup display that every icon of the sport has on their resume.
Breakout star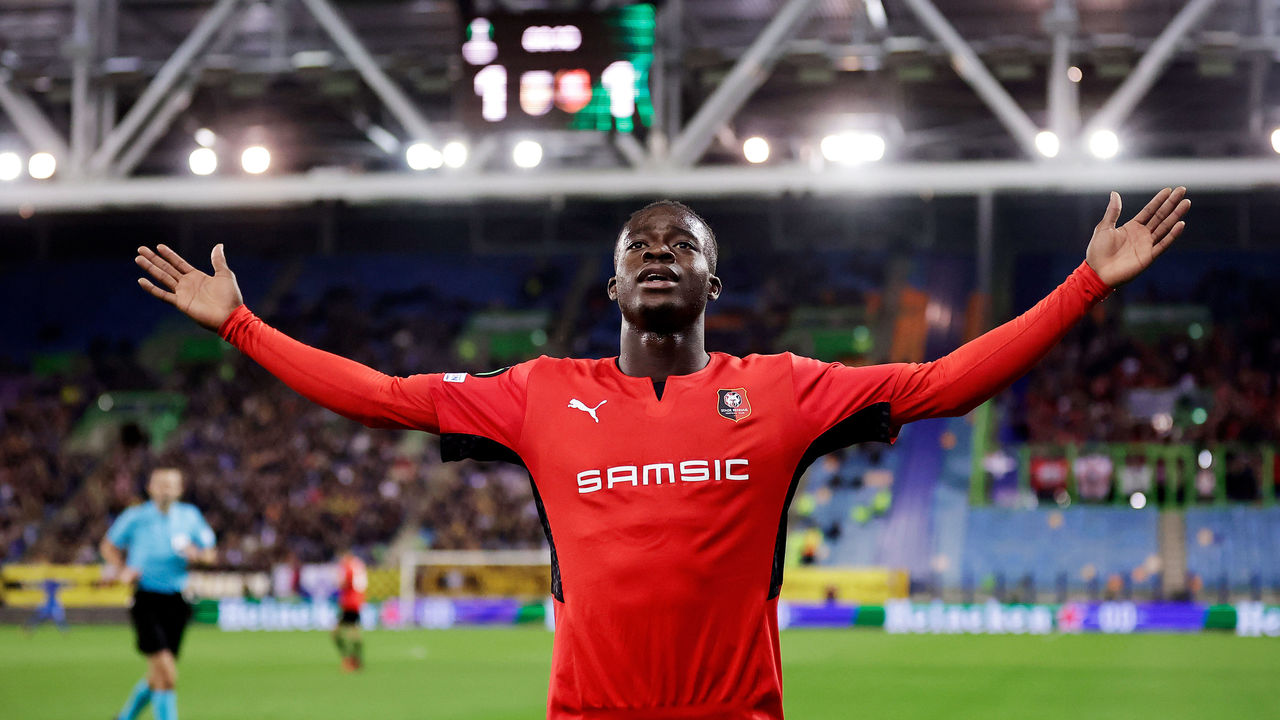 Much can and will change 365 days from now, so we're taking a leap of faith to some degree with any young player here. We also need to find someone who, at the time of writing, has yet to truly break out. That eliminates several electrifying young stars who are making waves on a global scale.
All that said, we're going with Kamaldeen Sulemana, the 19-year-old Ghanaian winger who's among the most explosive dribblers in the world. The blossoming Rennes star is putting up an absurd 4.8 successful dribbles per 90 minutes in Ligue 1 this season, eclipsing even Neymar in the category. Ghana still has to qualify for the tournament, but Sulemana will turn heads in Qatar if given the chance.
Honorable mentions: Yunus Musah (United States), Florian Wirtz (Germany)
How Inter blew AC Milan away to put 1 foot in Champions League final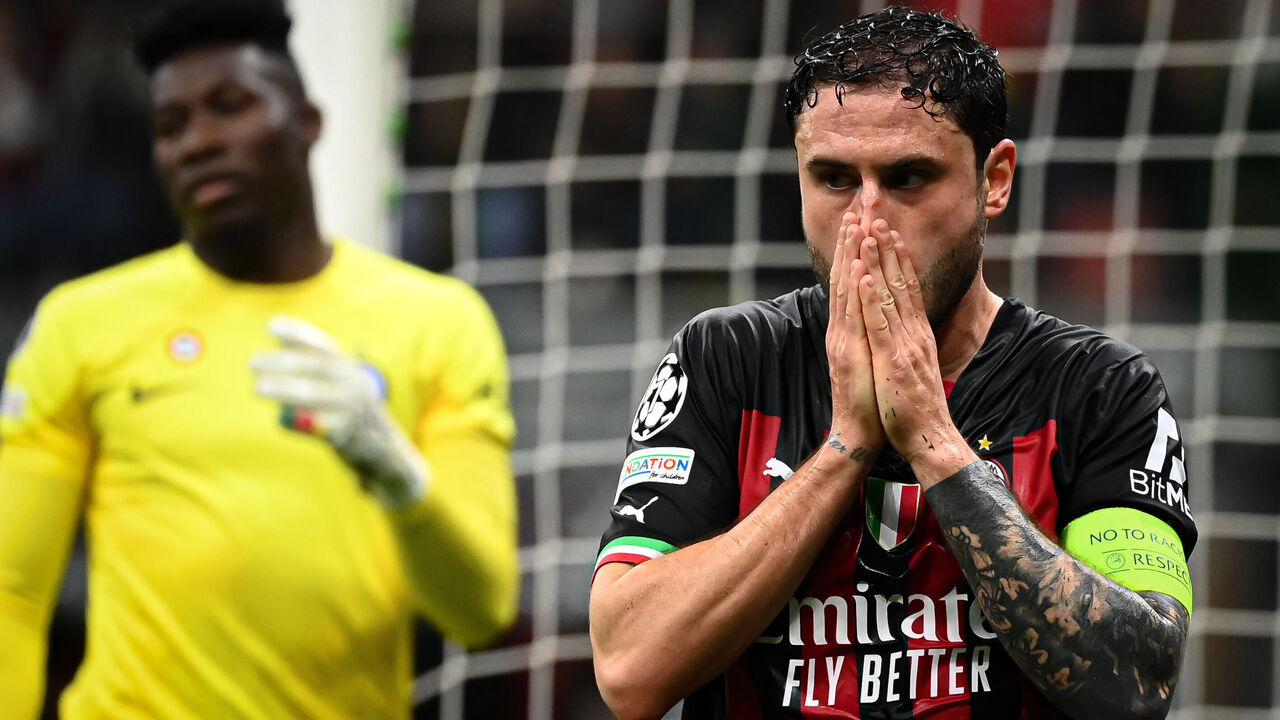 Inter Milan are on the verge of the Champions League final after a confident and commanding 2-0 win over bitter rivals AC Milan in the first leg of their Champions League showdown Wednesday. Below, we dissect the biggest talking points from the derby at the San Siro.
Milan match up horribly against Inter
AC Milan looked like a team of strangers Wednesday, and not for the first time. The Rossoneri committed the very same disappearing act in January and February, and all the games they lost in Serie A during that horrific seven-match winless skid could cost them a place in next season's Champions League.
Now, thanks to a similarly spineless showing against rivals Inter Milan in the semifinals of this year's competition, Milan are down 2-0 on aggregate and all but certain of losing the tie if Rafael Leao can't play in the second leg next week.
But how? How could last season's Serie A champions look so lost and confused?
The players had no explanation for it in January and February, and they may not have any way to explain it this time around. It's a conundrum: The same team that lost its last three derbies by a combined score of 6-0 also outscored Napoli 6-1 in their last three meetings. Nothing makes sense.
Or does it? Milan tend to have more success against teams like Napoli that control possession. They can lie in wait and pounce on mistakes. They can play extremely slick vertical football, especially on the counter. But they're far more ponderous when they're forced to probe for an opening.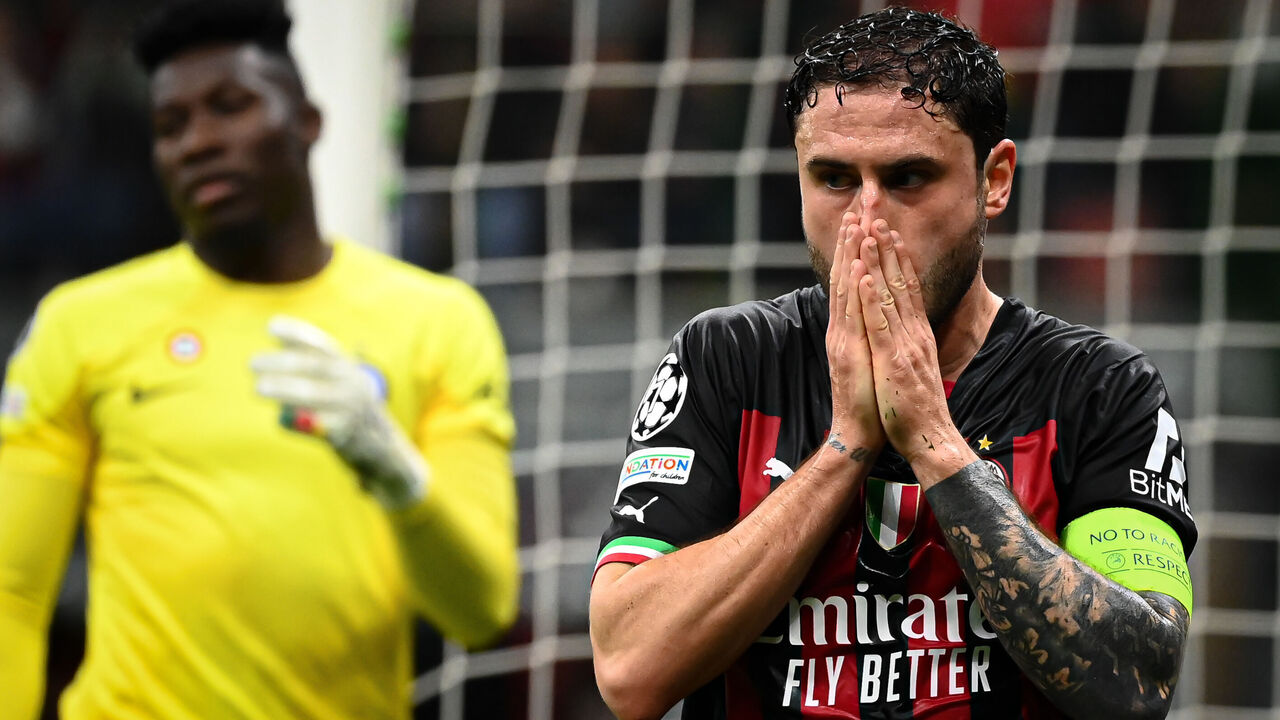 Head coach Stefano Pioli has certainly struggled to find the right balance with this group of players. None of the summer signings have been particularly useful – Divock Origi has just two goals and the odd dribble in his locker, and €35-million acquisition Charles De Ketelaere has no confidence whatsoever when he steps onto the pitch – leaving Pioli with even less depth than he had during Milan's title run last season. It's also true that injuries have robbed the team of its best players at critical junctures.
But Pioli isn't blameless, either. It's up to him to devise strategies, and while he's found ways to neutralize opponents – as he did when Brahim Diaz and Davide Calabria combined to double-mark Napoli's Khvicha Kvaratskhelia – the coach has found it incredibly difficult to solve teams like Inter that play with a low block of five.
Inter preyed on this particular frailty, closing up shop after scoring early. They've done that to Milan often – four of their last six goals against their rivals have come inside the first 25 minutes of play – and it's granted them the leeway to sit back and protect their lead. Milan, as ever, had no answer for it. Their first shot on target came in the 81st minute, and it was comfortably saved by goalkeeper Andre Onana.
Wily Dzeko puts on a clinic
AC Milan had no answer for Edin Dzeko, who, at 37 years young, is a fascinating player that defies conventional wisdom about the state of modern football. The Bosnian veteran, on the surface, is an old school No. 9, a big target man whose primary role is to act as a reference point up front, occupy defenders, hold the ball, and wait for his more fleet-footed peers to arrive on the scene before bringing them into the attack.
Some of that is accurate, in fairness. Dzeko easily outmuscled Calabria for Inter's opening goal, standing his ground inside the penalty and putting the Milan captain on his hip before connecting with a sumptuous left-footed roundhouse volley; Dzeko has always been an expert technician when striking balls directly out of mid-air. His shrewd run also dragged Milan defenders out of the way and created an enormous hole for Henrikh Mkhitaryan to cruise into for Inter's second goal just minutes later.
But he showed the entire array of his skill set, which includes talents not often associated with someone of his size. Dzeko, as if jolted by the spectacular atmosphere inside the San Siro, was spry throughout the match, often initiating runs from midfield and, to the astonishment of many, consistently pulling away from defenders with the ball at his feet – he bamboozled Fikayo Tomori on multiple occasions, too.
His understanding with Lautaro Martinez is crucial to Inter's success. Romelu Lukaku's partnership with the Argentine was one of the pillars behind Inter's Scudetto-winning season under Antonio Conte, but with Lukaku spending much of this campaign sidelined, Dzeko has stepped up and fostered an excellent on-field relationship with Martinez. It's not the classic big-and-small combo, but rather a complementary collaboration in which both players can do some of the same things, interchanging roles throughout matches and keeping the opposing defense off balance. Dzeko and Martinez took turns toying with the Milan backline Wednesday.
"Sometimes you get in this difficult moment where the ball doesn't want to go in," said Dzeko, who scored twice over the weekend to break a drought that dated back to mid-January. "Patience and work always pay off. I was calm knowing the goals would come as always. Today is the proof."
Dzeko isn't the same prolific force that he was earlier in his career – Father Time is inescapable – but even as the game gets faster and everyone around him gets younger, the artful striker still has the tools to thrive and help drive Inter toward an unexpected European triumph.
Quick free-kicks
Inzaghi knows how to win cups
Inter manager Simone Inzaghi is becoming quite the cup specialist. After winning the Italian Cup and Super Cup with Lazio in 2019, the 47-year-old helped Inter win the same two trophies over the last 12 months. He's now within touching distance of reaching the Champions League final after outcoaching adversary Stefano Pioli in yet another convincing derby win. Inzaghi's tactical approach – typified not by beautiful passing sequences but by resolute defending and clinical finishing – usually pays dividends in knockout tournaments precisely because it's so short term. Inter haven't had nearly the same consistency in Serie A, losing 11 of their 34 league matches this season, but they've stymied enough teams to make a Champions League run.
Leao and Bennacer's ill-timed injuries
Star forward Leao injuring his thigh just days before Wednesday's clash was a cruel blow for AC Milan. The explosive winger makes magic happen all on his own and can actually force the opposition to alter its tactics to account for the threat he poses in open space. But losing Ismael Bennacer early in Wednesday's game was equally impactful; the Algerian international is Milan's best midfielder. While they were already down 2-0 when he was forced off in the 18th minute, his absence robbed the Rossoneri of the composed on-ball presence needed to help calm the team down after its brutal start. "There was a bit of anxiety in the team (after going down 2-0)," Tomori admitted. Bennacer's injury meant Sandro Tonali had too much ground to cover in midfield on his own. The Italian started to influence the match in the second half after Inter took their foot off the gas and sat back. By then, it was too late.
Stat of the day
Inter have owned their city rivals this season.
Tweet of the day
You can't help but feel like Napoli are kicking themselves right now.
Key thoughts and analysis from Tuesday's Champions League action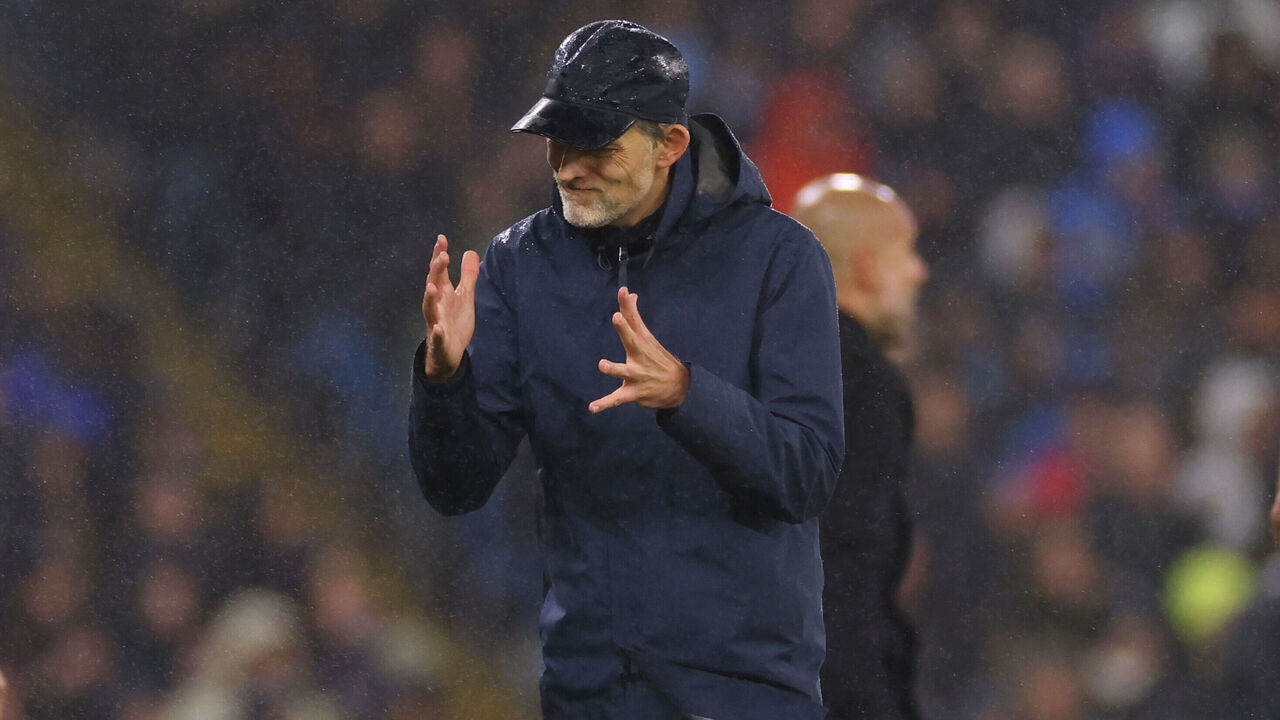 The Champions League quarterfinals got underway this week. Below, we dissect the biggest talking points from Tuesday's action in Europe's premier club competition.
Tuchel didn't lose this one, his team did
Thomas Tuchel's main frustration with Bayern Munich's 3-0 defeat at Manchester City will stem from the fact that such a scoreline was avoidable. The hosts found it hard to pass it out of the back in the first half while Rodri and John Stones were habitually crowded out by red shirts – usually Leroy Sane and Jamal Musiala – and Erling Haaland wasn't given many opportunities to run at goal and grapple with defenders.
There was little fault with Bayern's shape and their organization – but there wasn't anything Tuchel could do about the brief positional lapses and defensive jitters that resulted in the Bavarians' disintegration at the Etihad Stadium.
Tuchel was furious when Rodri opened the scoring in resplendent fashion. From a City perspective, the Spaniard's first Champions League goal required evasive footwork and a superb strike (with his weaker foot) to send the ball curling out of Yann Sommer's reach. However, Tuchel was furious on the touchline after it went in, presumably directing his ire at Musiala for his tardy attempt to plug the area in front of the back four and ineffectual challenge on Rodri. Musiala was admittedly given a lengthy job list in Manchester – but it was one he should've conquered. He's already set himself those high standards in his young career.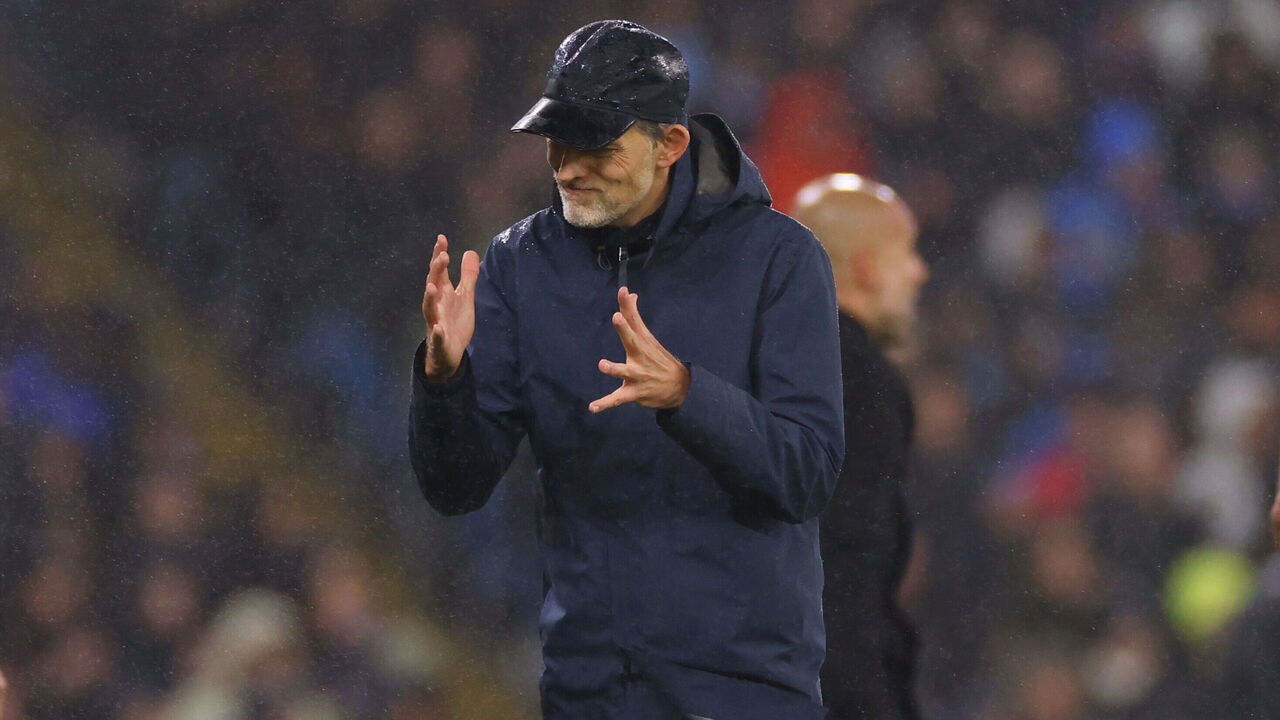 Bayern weren't out of the game, though, and could've taken the lead soon after halftime. Ederson was forced to save three Sane shots within the first eight minutes of the second period, Nathan Ake blocked a Matthijs de Ligt header, and Benjamin Pavard's deflected shot looped onto the roof of the net.
But, for no clear reason, the visitors' composure was fraying deeper in the lineup. Miscommunication between Dayot Upamecano and goalkeeper Sommer triggered a calamitous chain of events that eventually ended with Joshua Kimmich heroically blocking a Haaland shot.
City's second goal unsurprisingly followed another Bayern gaffe. Upamecano received the ball under no pressure but seemed to try to dribble it around Grealish before the City winger was anywhere near him. It was too easy. Grealish swiped the ball, backheeled it through for Haaland's overlapping run, and Bernardo Silva met the Norwegian's subsequent cross with an emphatic header.
Now, it was officially a capitulation. Haaland was left completely unmarked for his goal, and as the match neared 90 minutes, the extent of some of the Bayern players' panic was summed up by, of course, Upamecano. The center-back, who has seldom looked convincing since he moved to Bayern from RB Leipzig for around €42.5 million in 2021, vaguely hit the ball toward Sommer, sending it rolling across Bayern's goal and out of play for a City corner.
It wasn't the kind of performance you'd usually associate with Bayern Munich. But it was exactly the display that City have been offering in recent weeks: professional, clinical, and with an ability to quickly move through the gears.
Bayern were poor but make no mistake: Manchester City were excellent.
Dias leads solid City backline
Few would've predicted Guardiola settling on a quartet of center-backs this season.
The goals have flowed during City's run of nine consecutive victories across all competitions, but they've only conceded three goals over that span. It seems Guardiola has accepted his squad's shortcomings at left-back – both in numbers and quality – and the difficulties in achieving balance when fielding one full-back in the lineup on the right, so he's stripped them away altogether. Ake goes forward but his primary focus is on his defensive responsibilities. Manuel Akanji moved inside from right-back against Bayern, letting center-back Stones step up into midfield. There's no full-back streaming ahead with little thought to what's going on behind him, like Joao Cancelo before he moved on loan from City to the German champions.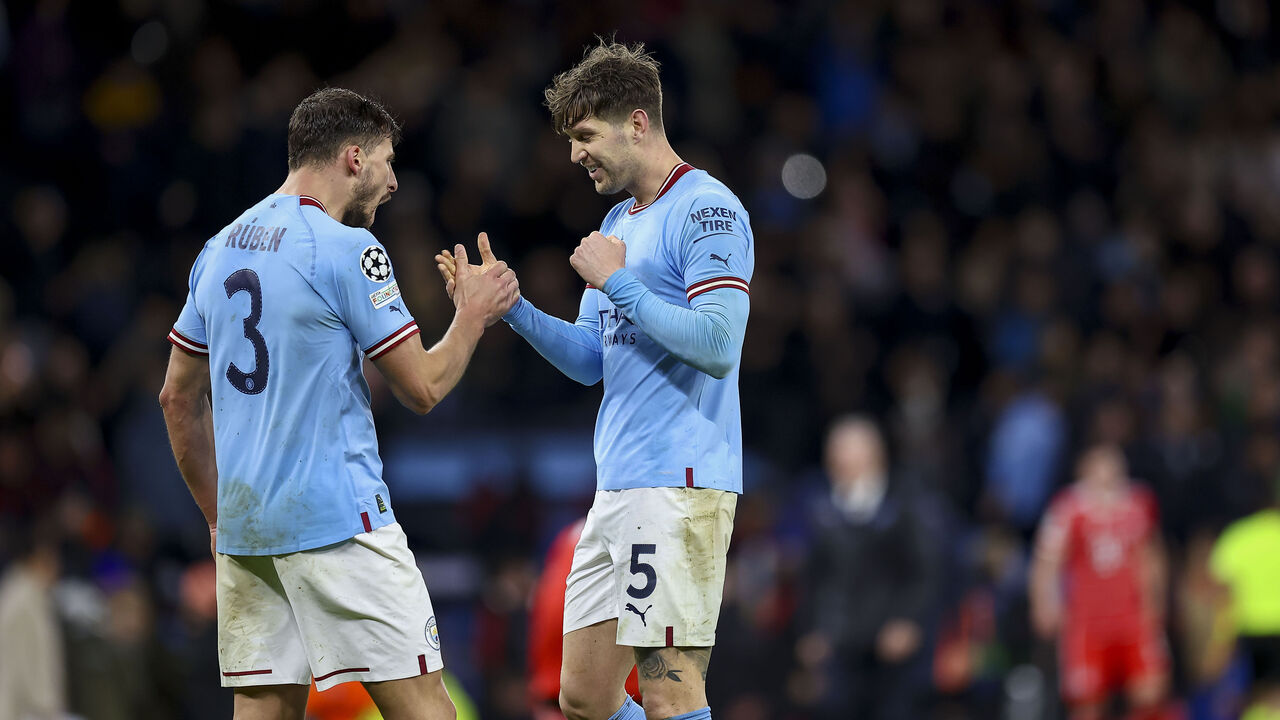 The fresh approach has given City a solidity and some sleeves-up drudgery, while also allowing the team to regularly string five players along the attack.
Dias was his side's standout player in Beswick. He timed his tackles and blocks to perfection, most notably spreading his legs to deny a Musiala shot and whipping the ball off Sane's toes shortly before Rodri's opener. But in truth, Dias, Ake, and Akanji all excellently kept Bayern at bay.
| Player | Tackles | Interceptions | Clearances | Blocked shots |
| --- | --- | --- | --- | --- |
| Nathan Ake | 3 | 1 | 6 | 1 |
| Ruben Dias | 3 | 0 | 3 | 3 |
| Manuel Akanji | 7 | 3 | 1 | 0 |
"The key for me today was the defensive side, it was great, and we understood how to punish them," Rodri told BT Sport post-match, according to BBC Sport.
Inter's cautious approach works in Europe
The Champions League is all about results. It's not a popularity contest, or else Inter Milan wouldn't be in such a great position to reach the semifinals.
No one would rate Inter as a particularly attractive team to watch, and yet here they are, up 2-0 on aggregate after a professional performance away to Benfica on Tuesday in the first leg of their quarterfinal. As they've been all season in the Champions League, Inter were solid at the back, dangerous on the counterattack, and clinical enough to get the goals they needed to win. They didn't play much better than Benfica – one could argue the Portuguese side was better with the ball – but they managed to get the most important details right.
While Benfica controlled possession and waited a virtual eternity to slip in each and every final pass, Inter struck swiftly. Alessandro Bastoni emerged from central defense to curl in an accurate cross that Nicolo Barella headed into the far post. Then, substitute Romelu Lukaku dispatched a penalty kick to seal the victory. Benfica did all the huffing and puffing, but Inter were the ones who actually blew the door down.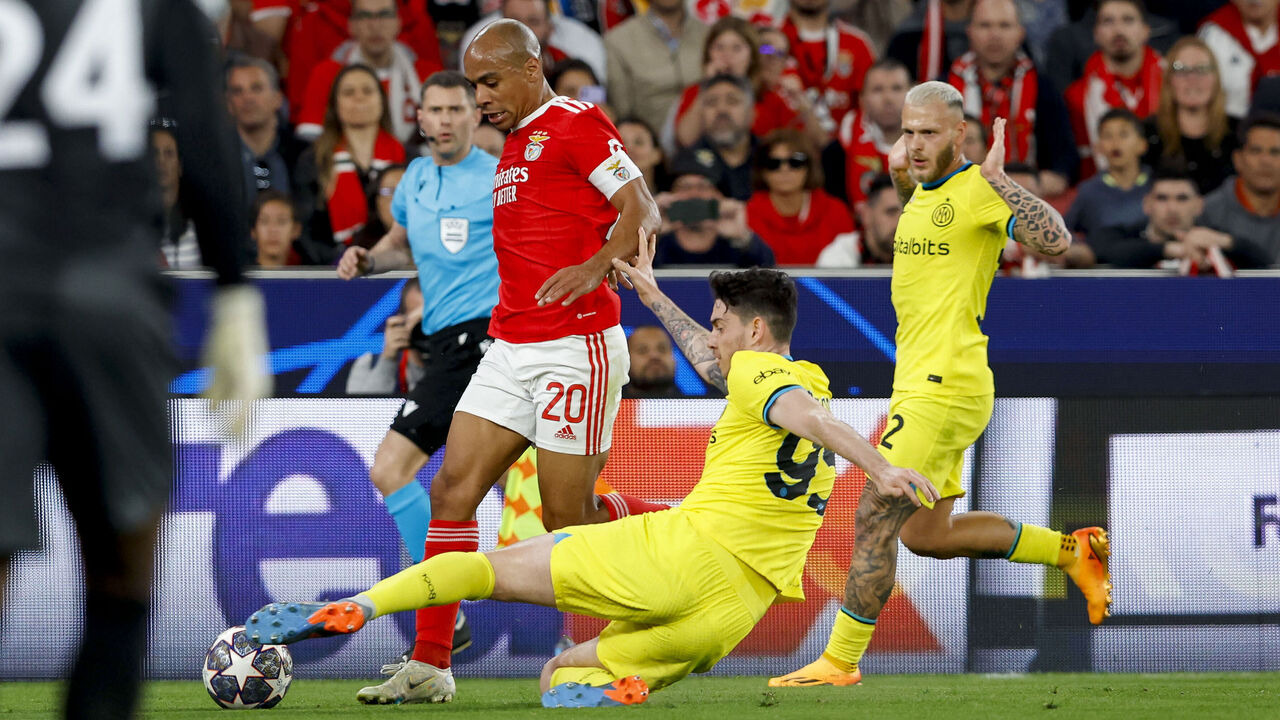 In the end, Benfica's slick passing moves counted for nothing. They outshot Inter 12-9 but managed just two on target. With Matteo Darmian and Bastoni covering so much ground as the most mobile defenders in Inter's back three, the Nerazzurri boxed out the hosts on most occasions, forcing them to take pot shots from distance. The majority of Benfica's chances came on the edges of the penalty area, and the one time they penetrated Inter's force field, deep into second-half stoppage time, Andre Onana was there to make the save.
Now the Italian outfit has an incredible advantage ahead of next week's second leg in Milan – and it hasn't even had to play that well to get there. Tuesday's win was just its second on the road in the Champions League, and it had scored the fewest goals of any team heading into the quarterfinals.
They've also had luck on their side. The penalty Inter won was tenuous at best – Denzel Dumfries' cross appeared to hit Benfica's Joao Mario in the head before striking him in the arm – and Goncalo Ramos was seemingly denied a spot-kick of his own when Bastoni slid into his backside. But every team that goes on a run in Europe has some kind of helping hand.
They've also earned it. One doesn't record three clean sheets in a row in the Champions League without doing something right.
Stat of the day
Haaland set foot on a football pitch today, so, naturally, he set another scoring record.
Tweet of the day
How rough has Liverpool's season been? They weren't even playing on Tuesday and they were still the butt of jokes.
Ranking the 20 best deals of the January transfer window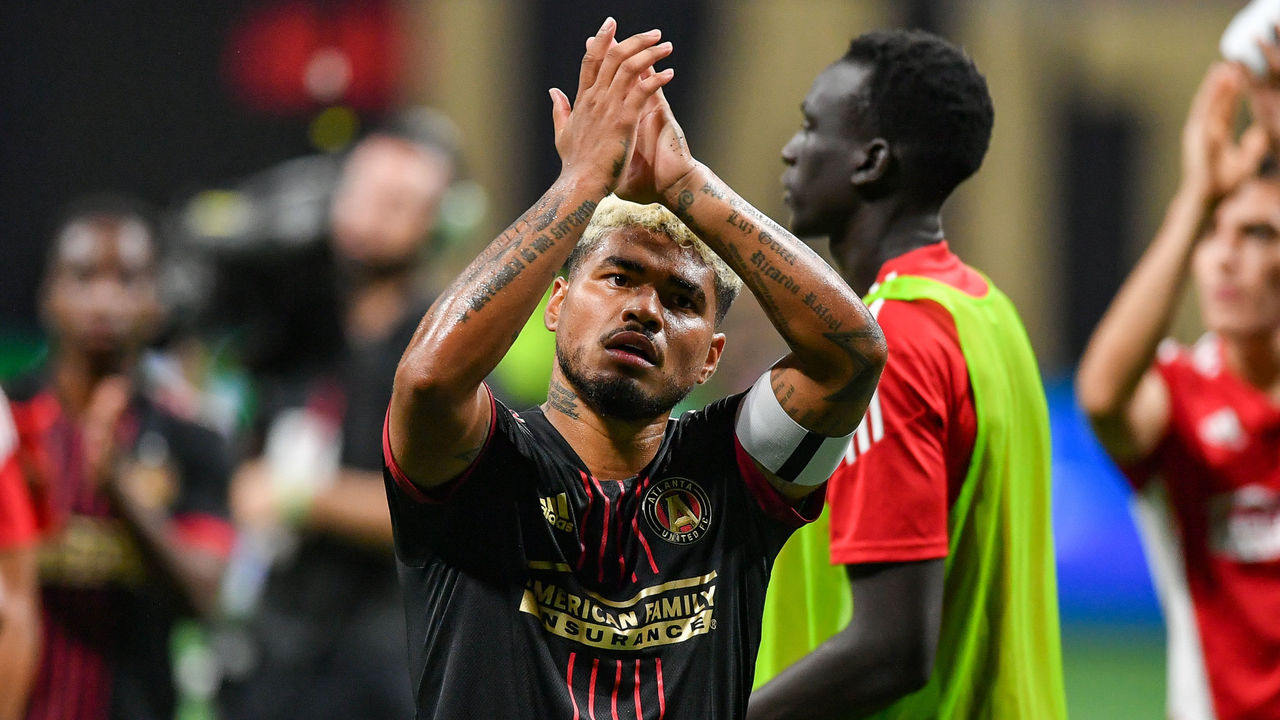 With the January transfer window slamming shut on Tuesday night, theScore ranks the 20 best moves made across the game's top leagues.
20. Alistair Johnston ?? Celtic
Details: Signed from CF Montreal for reported £3M fee
Johnston, a standout performer for Canada at the World Cup, is already becoming a cult favorite among the vociferous Celtic fan base following his transfer from Major League Soccer. The versatile defender made his debut against bitter rivals Rangers – at Ibrox, no less – and acquitted himself well under extremely testing circumstances. "Baptism of fire. Wouldn't want it any other way," the 24-year-old said on social media after the match. Eloquent and honest off the pitch and a gritty competitor on it, Johnston has all the tools to become an adored figure at Celtic Park.
19. Josef Martinez ?? Inter Miami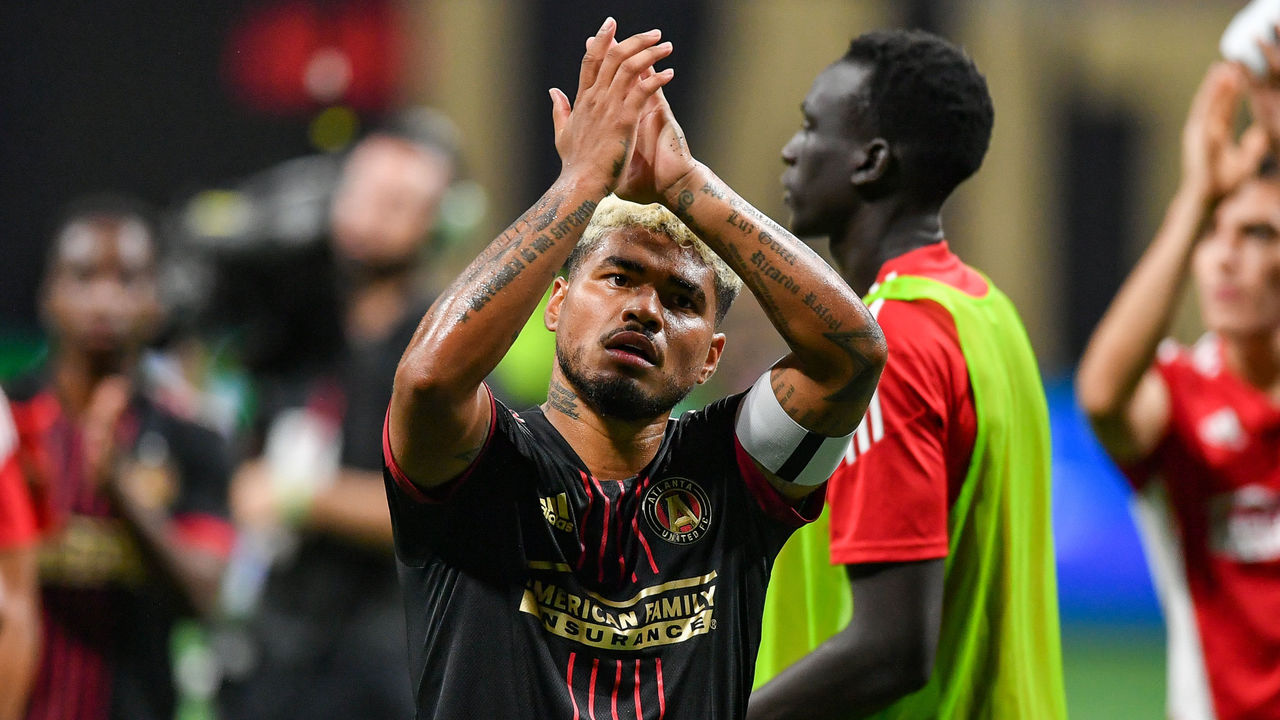 Details: Signed after being released by Atlanta United
The remarkable success that followed Josef Martinez's arrival won't soon be forgotten in Atlanta. But, while the admiration from supporters never wavered, it became obvious that things were unraveling behind the scenes after the 2018 MLS MVP was suspended for a week late last season. Fast forward five months and the Venezuelan star is looking to revive his career at Inter Miami. If he can avoid injury setbacks and issues off the pitch, the 29-year-old should turn out to be a huge upgrade for a club that needed to replace Gonzalo Higuain, who retired after the 2022 campaign.
18. Facundo Buonanotte ?? Brighton & Hove Albion
Details: Signed from Rosario Central for reported £5.3M initial fee
Have Brighton done it again? The Seagulls' ability to mine talent from all over the world is becoming a thing of legend in world football. Their vaunted recruitment team will hope that Buonanotte is the latest in a conveyor belt of players purchased for nominal fees and sold for exorbitant amounts. The 18-year-old, who was tracked by the likes of Juventus and Atletico Madrid, is comfortable playing multiple roles in central midfield. A dynamic dribbler, the Argentine midfielder has "very big potential and can become important for (Brighton) this season," according to manager Roberto De Zerbi. Chelsea should just go ahead and prepare their £100-million offer now to save everyone the time.
17. Hamed Traore ?? Bournemouth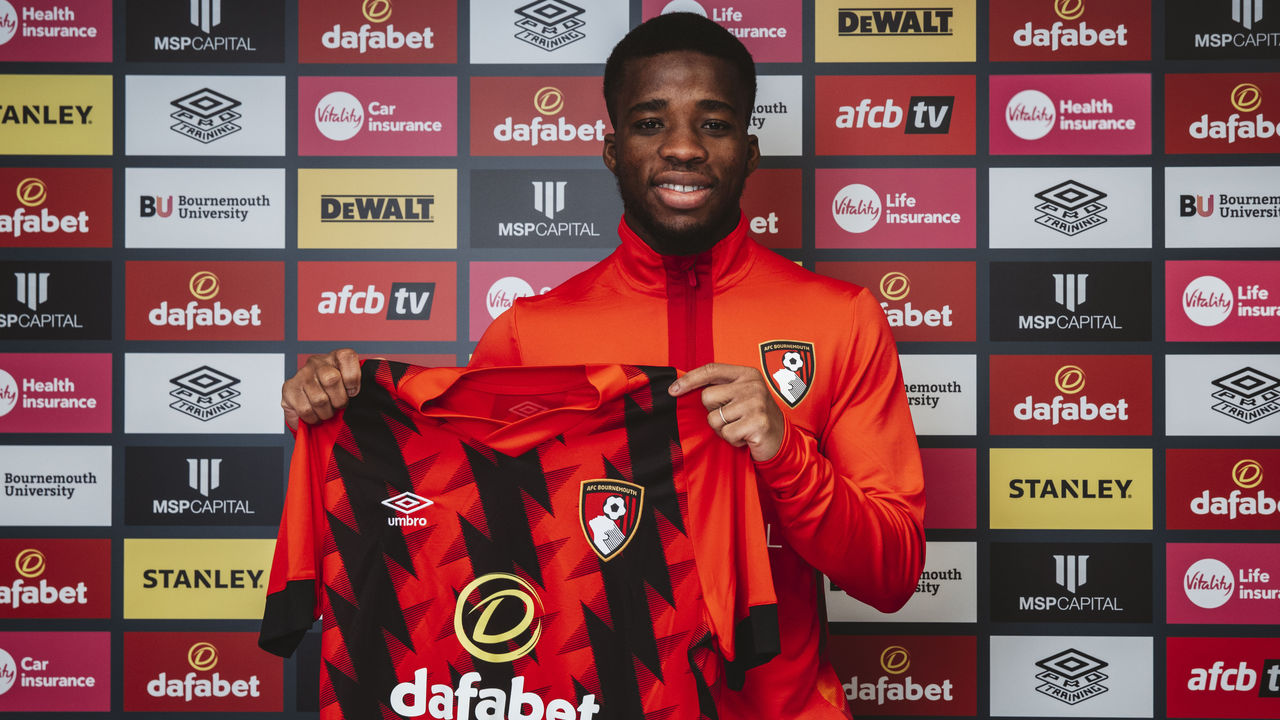 Details: Signed from Sassuolo for reported £21M fee
Another deal that showcased the unrivaled financial might of the Premier League. Bournemouth, battling relegation, scooped up a player that's been linked with some of Italy's top clubs at various points in his burgeoning career. Traore, an explosive attacking midfielder, is a spellbinding dribbler who thrives when asked to progress the ball up the field and take on defenders. The 22-year-old's creativity will provide a much-needed spark for a club that averages less than a goal per game in the Premier League this season.
16. Keylor Navas ?? Nottingham Forest
Details: Loaned from Paris Saint-Germain until the end of the season
Nottingham Forest don't need a second invitation to bring in new faces, but they got one when goalkeeper Dean Henderson was ruled out for four-to-six weeks with a serious thigh injury. Relying on 36-year-old Wayne Hennessey to assume the starting job was simply not an option, so Forest went out and picked up the decorated Navas on a low-risk deal. The Costa Rican netminder, a three-time Champions League winner, will instantly provide an assured presence between the sticks for Steve Cooper's side.
15. Weston McKennie ?? Leeds United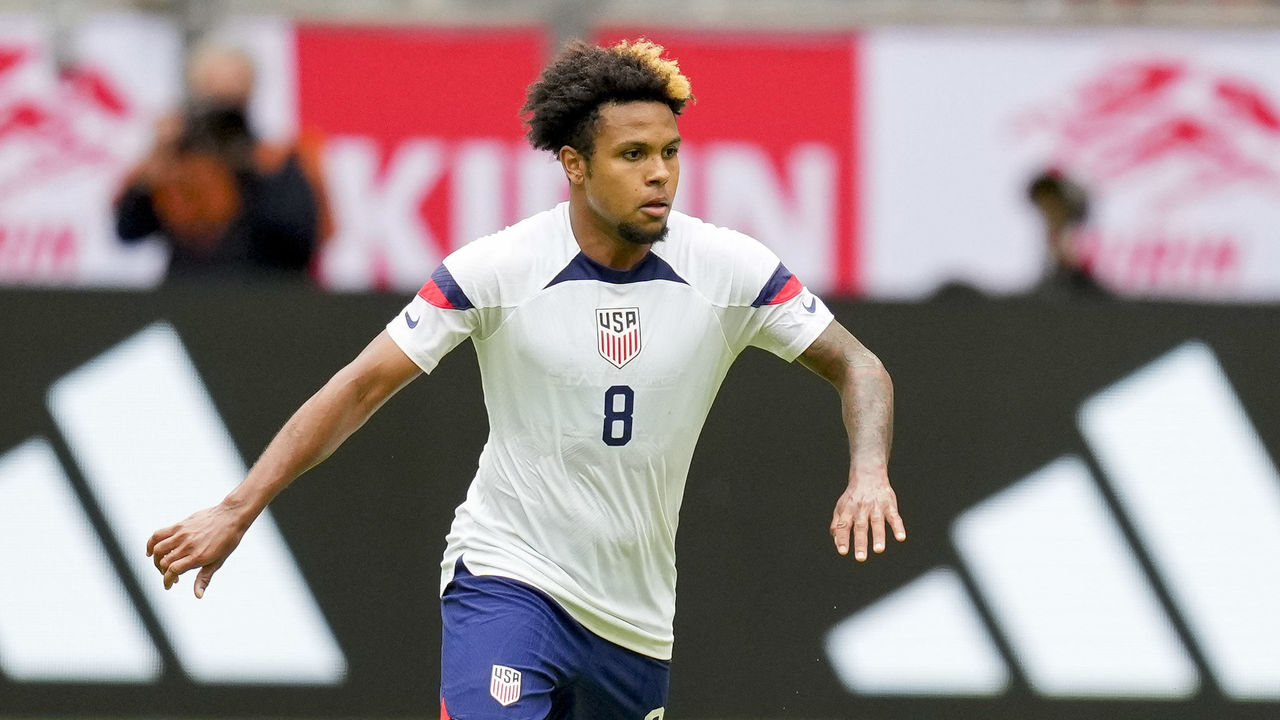 Details: Loaned from Juventus, deal can become permanent for up to €40.5M
This deal makes sense on multiple levels for Leeds, who needed a do-everything midfielder to help in their pursuit of Premier League salvation. Given the existing American influence at the club, McKennie should feel comfortable almost instantly, eliminating a barrier that can exist for January signings who don't have much time to acclimate before being asked to contribute. McKennie embraced compatriot and USMNT teammate Tyler Adams upon his arrival at Elland Road, and their on-field chemistry will go a long way to determining if Jesse Marsch keeps his team in the top flight.
14. Terem Moffi ?? Nice
Details: Loaned from Lorient with obligation to buy for reported €30M
Only two players have scored more goals in Ligue 1 this season than Moffi – one of them is Kylian Mbappe. Any time you're in the same conversation as the Paris Saint-Germain superstar, you're doing something right. The Nigerian striker, 23, was a consistent scorer for multiple seasons at Lorient. He was ready for the next step in his career and found it at Nice, the ambitious club with aspirations of a rapid ascension under new owners Ineos. No team in France's top half of the table has scored fewer goals than Nice, who hope their marquee January acquisition can hit the ground running.
13. Pablo Sarabia ?? Wolverhampton Wanderers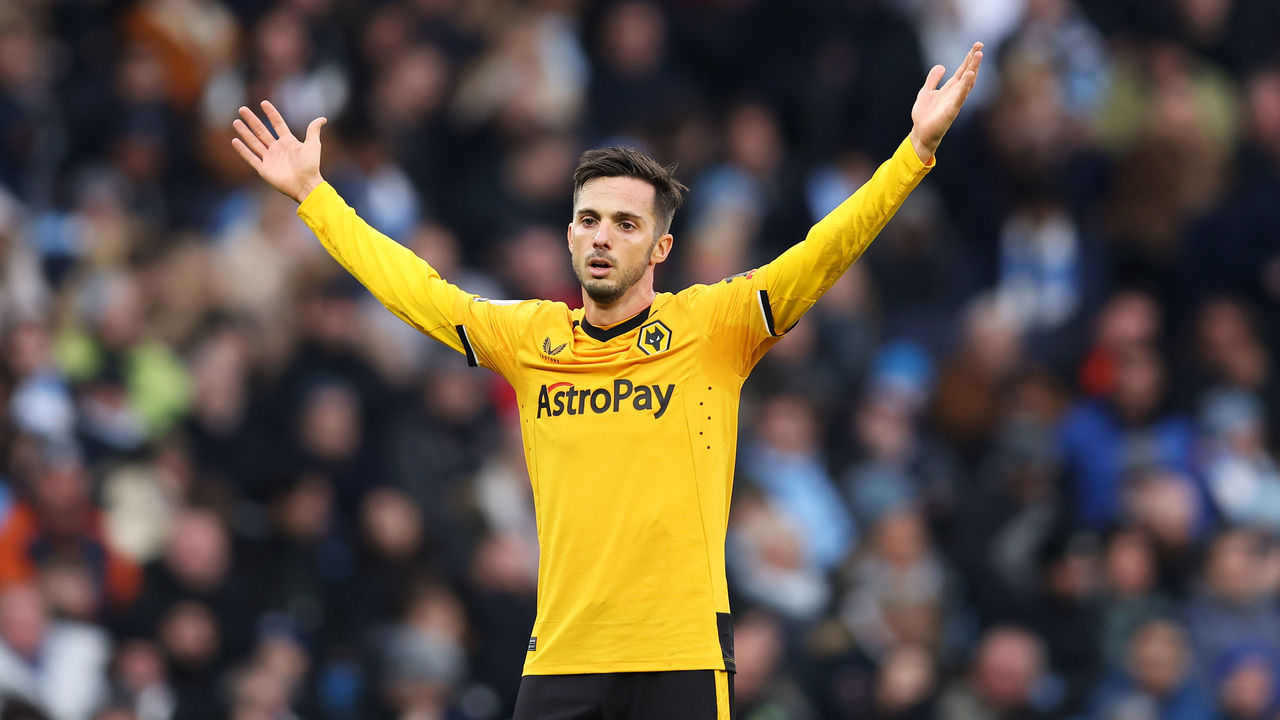 Details: Signed from Paris Saint-Germain for reported €5.3M fee
The lowest-scoring team in the Premier League with a pitiful 12 goals in 20 matches, Wolverhampton needed someone who knows how to find the net. Checking that box for such a nominal fee is just excellent business. Sarabia enjoyed a prolific loan spell with Sporting CP last season but, understandably, found minutes hard to come by at Paris Saint-Germain this campaign, so Wolves seized a prime market opportunity. The 30-year-old also links up with a familiar face at Molineux, as he's worked with manager Julen Lopetegui on two previous occasions – once with Spain's Under-19 team that won the European Championship in 2011 and then again, albeit very briefly, at Sevilla.
12. Memphis Depay ?? Atletico Madrid
Details: Signed from Barcelona for reported €3M fee
Atletico Madrid's tradition of signing veteran forwards from Barcelona continued last month with Depay's arrival. The Dutch striker follows in the footsteps of David Villa and Luis Suarez, who both won the league title in the Spanish capital after entering the twilight of their respective careers. Expecting Depay to enjoy similar success seems far-fetched considering Atletico's struggles this year and the gap to league leaders Barca. But the bargain fee Barca accepted after falling out with the 28-year-old makes this a solid signing for Atleti, who recognized and seized an opportunity to improve their squad after Joao Felix's departure.
11. Leandro Trossard ?? Arsenal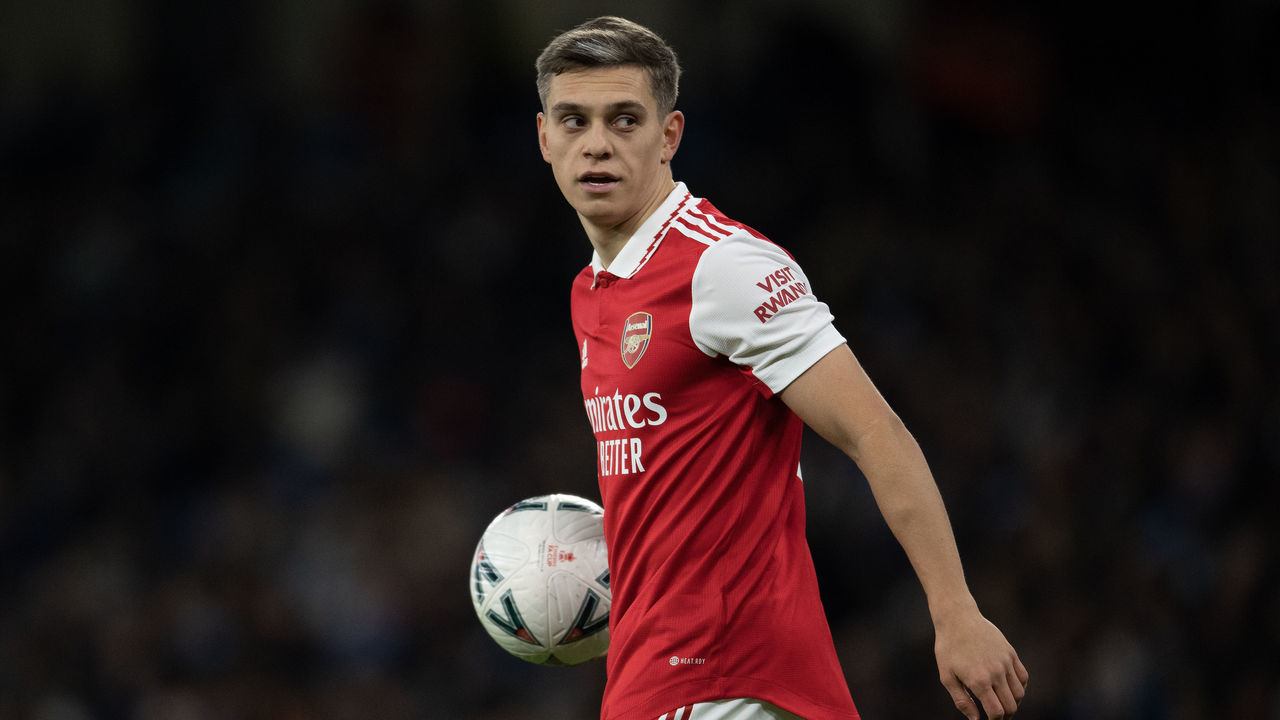 Details: Signed from Brighton & Hove Albion for reported £27M fee
The Belgian winger wasn't Arsenal's first choice to bolster an injury-riddled attack, but the Premier League-leading Gunners could've done a lot worse than Trossard. Although the 28-year-old was essentially Plan B after Arsenal reportedly missed out on Mykhaylo Mudryk, he offers Mikel Arteta another attacking weapon and – more importantly – depth. Also, considering that teams like Chelsea were happy to pay insanely high fees for everyone and anyone, Arsenal's shrewd deal with Brighton could go down as a steal if Trossard helps the north London club win the Premier League for the first time in 19 years.
10. Marcel Sabitzer ?? Manchester United
Details: Loaned from Bayern Munich until the end of the season
This move wasn't in the works for long, but after Christian Eriksen suffered a serious injury during an FA Cup fixture, Manchester United quickly searched the transfer market for a replacement. The Red Devils reportedly inquired about Bayern Munich's Ryan Gravenberch and Leicester City's Youri Tielemans before brokering a low-risk loan deal for Sabitzer. His ability to drive his team up the pitch, leadership skills, and versatility could prove to be valuable assets for Erik ten Hag's team.
9. Yann Sommer ?? Bayern Munich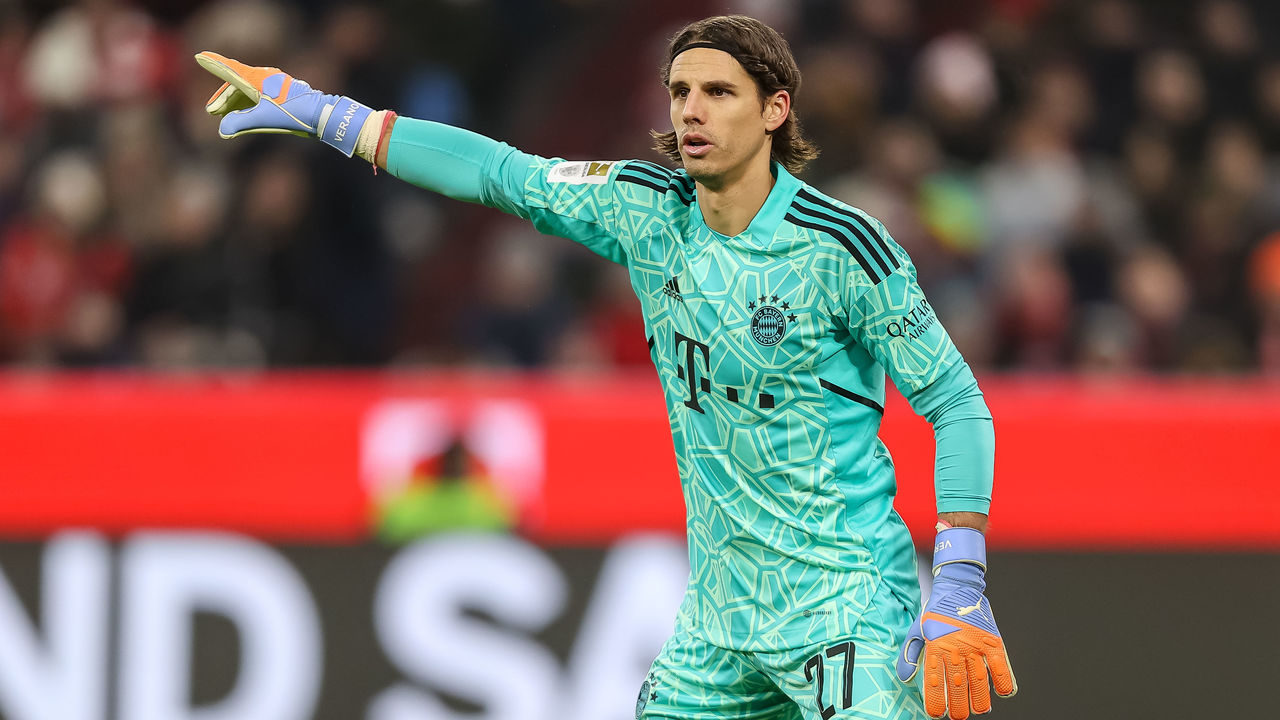 Details: Signed from Borussia Monchengladbach for reported €8M fee
Manuel Neuer's decision to jet off for a ski trip resulted in a season-ending broken leg, which turned out to be bad news for both Bayern Munich and Borussia Monchengladbach, and led to an unexpected search for the German goalkeeper's replacement. Bayern didn't have to look far, though, as the Bavarians settled on Sommer, who had become a staple of the Gladbach side since joining the club almost nine years ago. In completing a deal for the Swiss international, Bayern ensured they have an experienced Bundesliga goalkeeper who will slot in immediately and provide a sturdy presence across multiple competitions.
8. Mykhaylo Mudryk ?? Chelsea
Details: Signed from Shakhtar Donetsk for reported potential £88M fee
So much is unknown about Mudryk – the Ukrainian sensation who had two Premier League teams chasing after him despite his relatively little experience at the senior level at Shakhtar Donetsk. After Arsenal's initial interest, Chelsea swooped in to win the race with a lucrative bid for the 22-year-old. What is known, though, is that Mudryk hasn't disappointed when the spotlight has been on him. He showed tons of promise in the Champions League and offered a glimpse of the exciting talent that earned Mudryk such high praise during his debut at Anfield.
7. Malo Gusto ?? Chelsea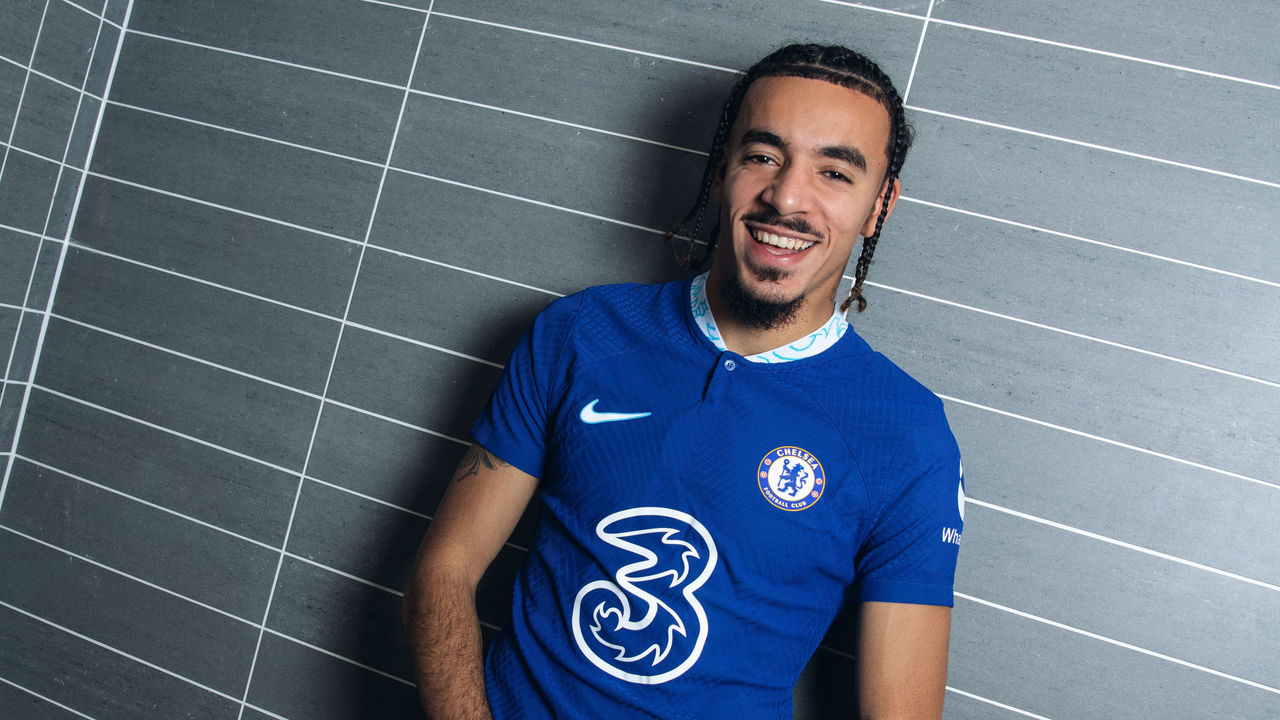 Details: Signed from Lyon for reported £26.3M fee
Gusto is already on a trajectory to stardom, but Chelsea fans will need to wait until next season to get a proper look at the highly rated French right-back. If Gusto, who was loaned back to Lyon for the rest of the season, continues to evolve into a top talent in Ligue 1, the Blues will have the enviable luxury of being able to choose between the 19-year-old and their other world-class right-back, Reece James. By all accounts, Chelsea could have themselves a real star in the making here.
6. Pedro Porro ?? Tottenham Hotspur
Details: Loaned from Sporting CP with obligation to buy for €45M
Tottenham rode the rollercoaster to sign Porro. The protracted deal with Sporting CP appeared on the brink of collapse roughly 48 hours out from the transfer deadline, but Spurs ultimately landed the wing-back that Antonio Conte views as an ideal fit for his squad and tactics. The Spaniard caught Conte's eye with impressive performances against Tottenham in the Champions League group stage and could have a transformative impact with the club. Porro, still only 23, is an enormous upgrade on incumbent Emerson Royal. Conte will be hoping his arrival lifts Spurs in the same way that Achraf Hakimi did during his Inter Milan tenure.
5. Cody Gakpo ?? Liverpool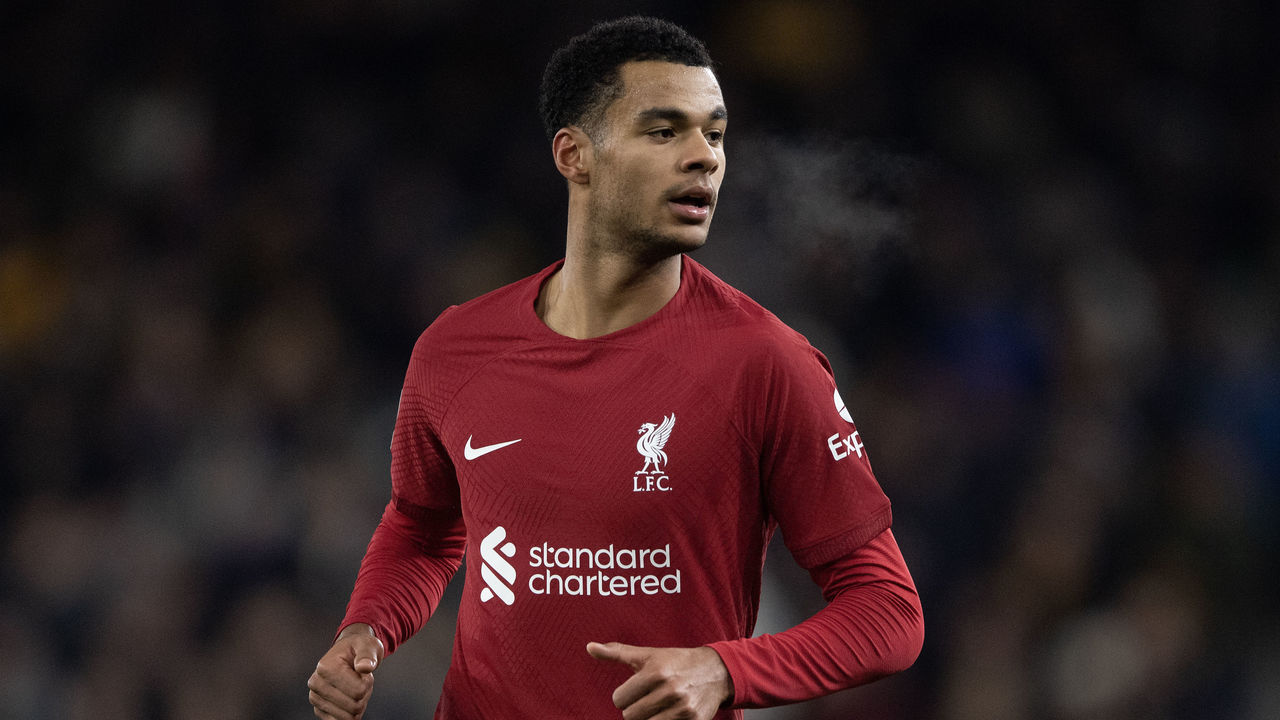 Details: Signed from PSV Eindhoven for reported potential £50M fee
Gakpo is one of a few World Cup stars who earned a big transfer in January. Although Liverpool aren't in the best shape right now – they're ninth in the Premier League table, 10 points adrift of the Champions League places – they have a proven track record of improving young players and playing adventurous, attacking football. Gakpo, who scored nine goals and assisted 12 times over 14 Eredivisie outings before his move, should fit right in.
4. Enzo Fernandez ?? Chelsea
Details: Signed from Benfica for reported £106.8M fee
The absurdity of the January transfer market was perhaps best illustrated by Chelsea's relentless pursuit of Fernandez. Time after time, Benfica rejected the Blues' advances before succumbing and losing the war of attrition to a team that refused to take no for an answer. But the Portuguese side's stiff bargaining tactics resulted in a massive return on investment for the Argentine World Cup winner, who only joined Benfica last summer from River Plate for €10 million. By the time the dust settled on another frantic winter signing period, Chelsea's spending in January topped €300 million after paying a British record fee for a player who, in all likelihood, probably wasn't even on free-spending owner Todd Boehly's radar before the World Cup.
3. Azzedine Ounahi ?? Marseille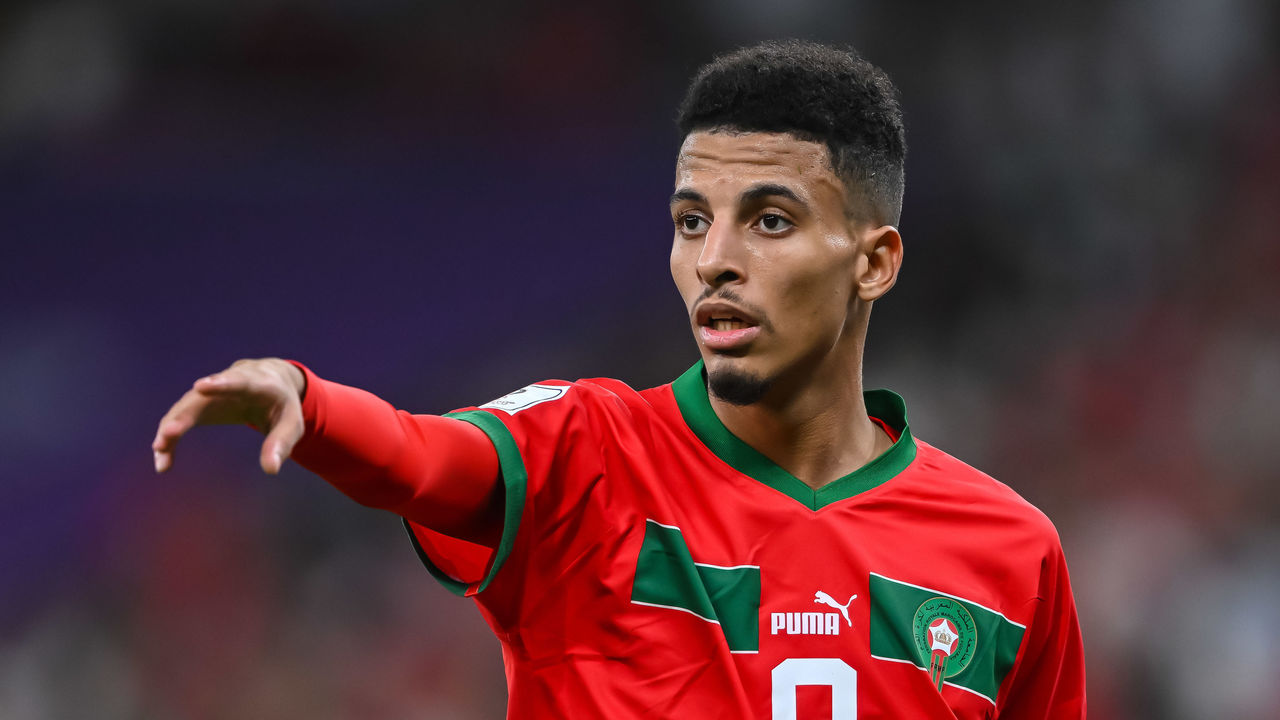 Details: Signed from Angers in deal reportedly worth up to €10M
In a matter of 18 months, Ounahi dragged himself from obscurity in France's third tier to becoming a standout player on the world's largest stage. The midfielder wowed World Cup viewers with his close control, composure, and incredible stamina during Morocco's run to the semifinals, making the fee that Marseille paid for his services seem like a bargain. At just 22, there's plenty of time for Ounahi to improve even more at one of France's biggest clubs.
2. Jorginho ?? Arsenal
Details: Signed from Chelsea for reported £12M fee
Jorginho polarizes people. His detractors gesture toward his overly conservative use of the ball and relatively slow movement, while others praise how he breaks up play and rarely loses possession from the base of midfield. And surely his trophy haul with Chelsea and Italy wasn't sheer luck? Ultimately, Jorginho's arrival at the Emirates Stadium fulfills a need: He'll be immediately installed as Thomas Partey's backup and could be crucial as Arsenal navigate Europa League football while pushing for the Premier League title.
1. Joao Cancelo ?? Bayern Munich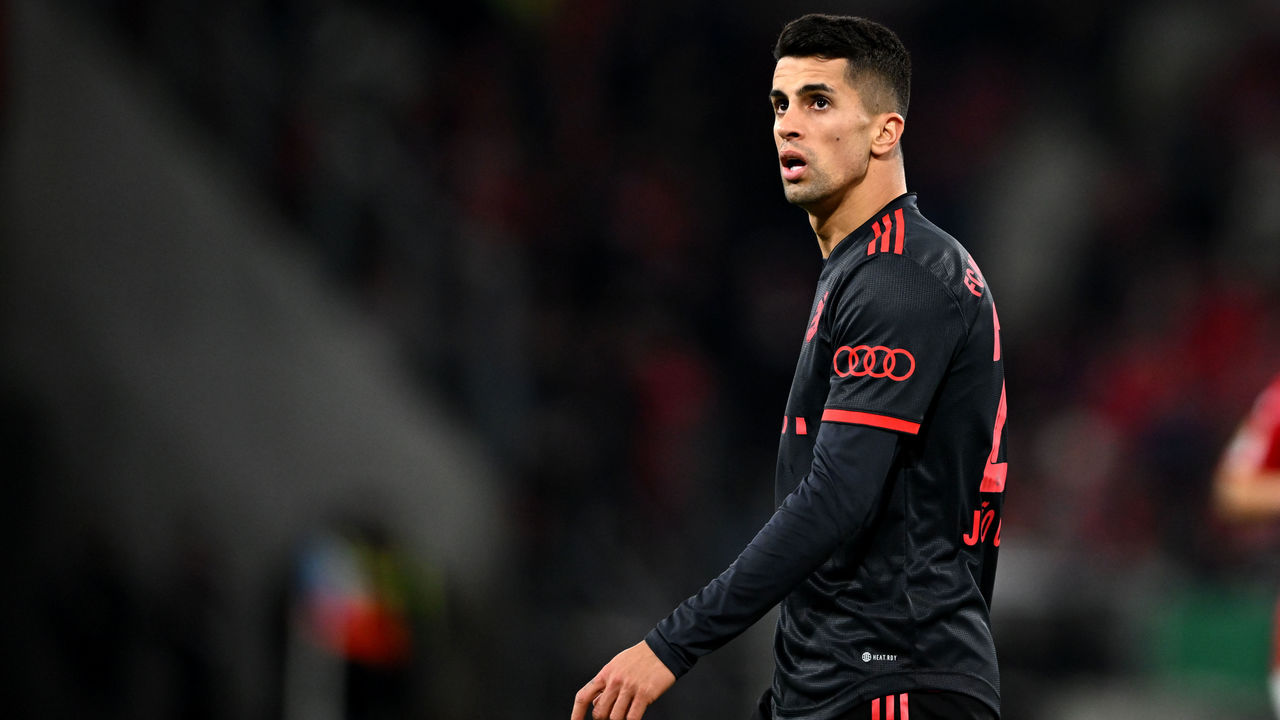 Details: Loaned from Manchester City with option to buy for reported €70M
Cancelo upset team morale at Manchester City when he was left out of the lineup. The coaching staff felt he didn't pay attention during tactical briefs ahead of a recent FA meeting with Arsenal, according to The Athletic's Sam Lee and Pol Ballus. So, Pep Guardiola decided he had to go. That decision works out nicely for Bayern Munich, who now have a try-before-you-buy arrangement with one of the best full-backs on the globe.
Honorable mentions: Benoit Badiashile (Chelsea), Kamaldeen Sulemana (Southampton), Harry Souttar (Leicester City)